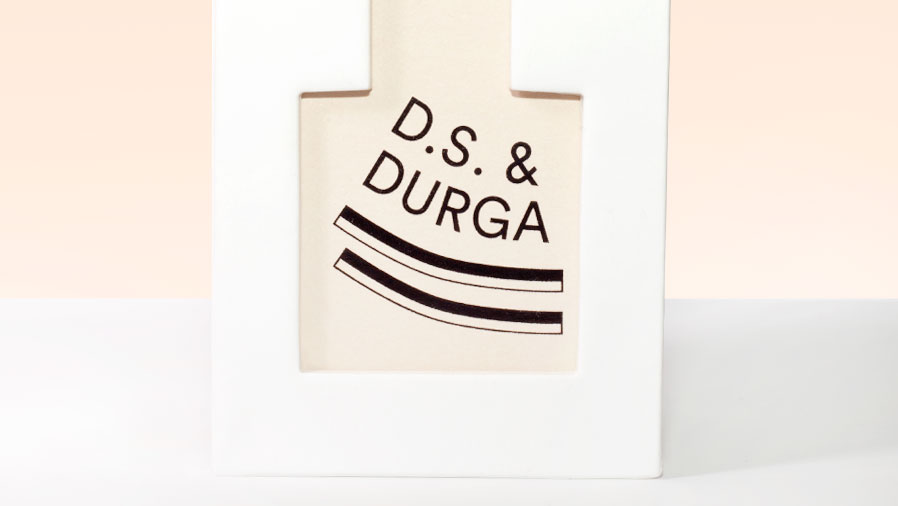 If You're In The Mood For An Unexpected, Non-Traditional Summer Scent, Check Out DS & Durga
When I first stumbled across the Instagram of Brooklyn-based perfumery, DS & Durga, I was immediately struck by the brand's use of unusual and provocative imagery. Think a Dali-Esque photo of a foot holding a bottle of their perfume surrounded by geometric sand castles; another of a melting hand made of candle wax holding another bottle. I hadn't seen anything like it, and I knew I had to give them a try. I asked for a sample of "Bitter Rose, Broken Spear," a scent from their HYLNDS collection, immediately. A few days later, my little vial arrived--in amazing, minimal packaging, nonetheless. I quickly spritzed my wrists, took a whiff, and... whoa. First, this does not smell like a perfume--and I don't mean that negatively. Let's just say, if your idea of a perfect fragrance is Victor and Rolfe Flowerbomb, this probably won't be for you. But personally, I hate traditional, "perfumey" perfumes. You will never catch me in Chanel No. 5 or Light Blue (no offense). Maybe I'm a weirdo, but the scents that have always intrigued me are the ones that feel real, not like they were manufactured to make one smell sweeter. I like scents that could be found in nature or organically smell like a person or place that you love. I'm into fragrances that tell a story. And that's exactly what DS & Durgas "Bitter Rose, Broken Spear" does. Imagine you are staying in a cabin in the damp, cold woods in Northern England. You walk outside, passing rose bushes, to grab firewood. You return inside, light the fire, and pour yourself a glass of whiskey. That is what BRBS smells like. Once applied, the fragrance evolves like a story, too. Beginning with intense notes of burnt wood and moss, I admit, I was worried I may smell like I went camping for a weekend and didn't shower afterwards. But, the musty, firey notes melt away slowly, revealing a darkly-sweet, peppery rose scent that is intoxicating, and almost screams "I read a lot of Edgar Allen Poe." Whenever I wear this fragrance, I find myself constantly smelling my wrists throughout the day, to see how the scent has changed hour-by-hour. All in all, this fragrance is a 9 out of 10 for me. The uniqueness is incomparable, but not so much that it is unwearable. Not to mention, it is very long lasting. It is non-traditional, unforgettable, and you can be sure that you won't smell like anyone else on the subway. SHOP DS & DURGA FRAGRANCE NOW Be sure to check out the best drugstore beauty products and how to whiten your teeth at home. [Photo: Shelby Rodriguez]
This Is The Perfect Light And Fresh Scent For Summer…
Anyone who's known me since 2010 knows that I bathed myself in David Beckham Signature For Her (still do). But there's a new favorite in town! I was looking for a change when I got a teeny-tiny sample of Dolce by Dolce & Gabbana in a Sephora order a few years ago and it was love at first smell. When I ran out of the sample I was devastated (and addicted). I even kept the empty miniature sample spray bottle on my makeup vanity and smelt whatever was left now and again to remind myself how much I needed to buy the full size. Needless to say, I finally splurged on the big bottle. I've been trying it out for the past couple months and it's just as amazing as I remember. This perfume is a delicious, feminine scent that is very light and gentle. I definitely don't like wearing strong scents in the summer and this is that perfect medium between a scent that lasts on your skin, but isn't overpowering. There notes are of white florals including White Daffodil, White Water Lily and Sandalwood that linger on the skin and get better over time. Oh and can we talk about the adorable packaging? I love detaching the cute flower top before spraying my perfume each day. Plus, it looks so pretty on my vanity. If you've been looking for new summer scent, you definitely need to give this one a try. At the very least, it's a gorgeous bottle (but something tells me you'll love what's inside just as much as I do). SHOP DOLCE BY DOLCE & GABBANA NOW Be sure to check out Glossier's Milky Jelly Cleanser definitely lives up to the hype and how to make your own honey and lemon face mask. [Photo: Nordstrom]
Your Next Beauty Splurge? A Bottle (Or Two) From The Dior Raw Fragrance Collection
Perfume isn't one of the things I typically splurge on, but when I saw the new Dior Raw Fragrance Collection (also known as La Collection Privée Christian Dior), I immediately started to rationalize the $210 price tag in my head. For one, the bottles themselves are gorgeous. Even if I never used a drop of the perfume, I could look at that bottle sitting on my vanity for years and years. But then there's the magic that's actually inside the bottle! Each scent is crafted using only carefully selected, exceptional raw materials following the time-honored Dior parfums process. What that means is this is no ordinary fragrance; these are truly little bottles of special potion that should be treasured. Chances are you're itching to treat yourself to something special, but don't want to spend any more on summer clothes and aren't quite ready to start shopping for fall. That's where these divine fragrances come in. One bottle is easily the best end-of-summer pick-me-up that ever existed. SHOP THE DIOR RAW FRAGRANCE COLLECTION NOW Be sure to check out Benefit's big sale and all the deets on Pat McGrath's new Lust 004 lip kits.
19 Beauty Products That Smell Like Christmas (In Other Words, Delicious)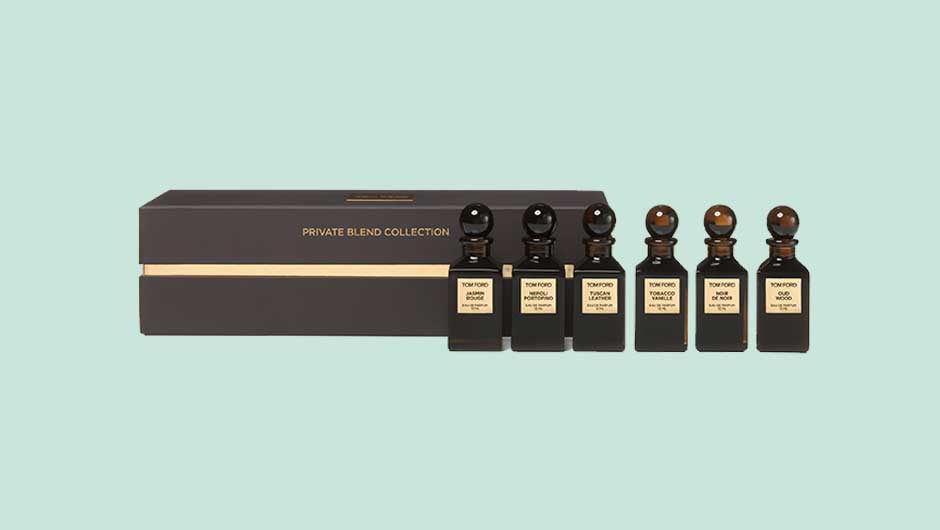 The Best Holiday Fragrance Sets From Diptyque, Bond No. 9, Tocca And More
The One Thing You Should Never Do When Spraying Perfume
If you watched your mom spray perfume onto her clothes when you were a child, chances are good that you now do the same. But that's actually the wrong way to apply your fragrance. One of the biggest reasons why it's a no-no is that a fragrance—especially one with a dark hue—can stain your clothing's fabric, and these are stains that are nearly impossible to get out, especially if it's a delicate fabric like silk and satin. In addition, since fabric does retain the smell of perfume longer, it might take a few washings to get a particularly strong scent out of your clothing. This can pose a real problem if you decide you don't like a scent or someone close to you has an adverse reaction to it. The biggest reason, though, why you should skip this step is that your scent won't be as effective when sprayed on your clothing. Fragrance is meant to interact with your skin, so the best place to apply it is directly onto your skin, specifically your pulse points (the inner wrists, the base of the throat, behind ear lobes, in the cleavage, behind knees, and the inner elbows). These areas are where the blood vessels are closest to the skin, and they emanate heat which can help the fragrance rise from your skin into the air. So instead of smelling like you're covered in a particular scent, you're simply giving off a hint of it. Be sure to check out why you should never rub your eyes with your hands and the one thing you should never do when popping a pimple.
H&M X Balmain Is Launching A Limited-Edition Fragrance
The Balmain and H&M collaboration is highly anticipated by pretty much everyone. It's getting even sweeter as the collection will now feature a limited edition fragrance! The exclusive Eau de Perfume features top notes of "tonka bean and white jasmine petals, with a woody heart of blond woods and cedar Texas." The fragrance is finished off with a combination of white musk and Australian sandalwood. Umm, yes please! H&M x Balmain fragrance will be available in selected stores worldwide on December 3 and will retail for $39.99. Don't miss 27 outfit ideas for flare jeans and here's your first look at Gwen Stefani's Urban Decay eyeshadow palette! [Photo: H&M]
Philosophy's New Fragrance Collection Is A Perfect Match For Any Personality
Fragrances are so much more than just pretty smells. They add extra character to a person and complete their personality. I truly love fragrances and I get bored easily with smells so I'm always on the prowl for my next obsession. Currently, I'm obsessing over philosophy's new fragrance collection called my philosophy that encompasses six different fragrances. The best part? There's a fragrance for every personality. The new collection features fragrances called expressive, compassionate, empowered, grateful, truthful and giving. They are each designed to be worn alone or layered together to create a unique scent. Whether you wear one or two (or three!) scents, you'll be making a personal statement wherever you go. my philosophy: expressive ($40) Out of the entire collection, my favorite is expressive. It's described as a warm citrus that associates the feeling of optimism and happiness. I highly recommend checking out this collection and finding your own philosophy! Don't miss the most stylish iPhone 6S cases and 6 things you should never store in your bathroom medicine cabinet! [Photo: philosophy]
The Next Big Move For The Olsen Twins Is Launching Fragrance #Obvi.
It's pretty hard for us to think of the Olsen twins as anything other than Michelle Tanner, but you can't deny their huge success in the fashion world. MK and A already have four clothing labels under their belt, so the next logical step is obviously fragrance. What designer isn't doing beauty these days? They're launching two scents modeled after the Elizabeth and James brand, Black and White, and they'll be available exclusively at Sephora starting in January. Ashley Olsen told WWD, "We always knew we wanted to have a fragrance for this brand, because it's very lifestyle. We felt that between the brand Elizabeth and James and Sephora that we were really speaking together directly to our customer." Now that the girls have ventured into pretty much everything (remember that $55,000 backpack covered in pills?!), who knows what they'll conquer next? In other news, Tory Burch launched a home collex, Alice + Olivia x Starbucks launched, and Tina Fey is directing a new show
Is This For Real? A Perfume That Attracts The Opposite Sex
Valentine's Day is just around the corner and depending on your relationship status, you're either buying monogrammed lingerie or stocking up on boxed wine. If you're doing the latter, don't give up on finding a Valentine just yet– we found a perfume that will literally have men chasing after you. Escentric Molecules Molecule 01 ($135) is a fragrance that claims to attract the opposite sex. The unisex body mist has one ingredient: a molecule that gives off a light, woodsy scent. The aroma isn't always noticeable to the wearer, but it is allegedly extremely alluring to those around them. It may seem gimmicky, but combining science and beauty is nothing new (remember Liv Tyler's Givenchy lipstick that changed colors based on the pH level of your lips?). Similar to Liv's lipstick, the Escentric perfume mixes with your body's chemistry, creating a pheromonic effect that triggers a subconscious response in others. Don't believe us? According to reviews on the site, women who've worn the perfume have had some pretty crazy experiences: One girl got a free cab ride because the taxi driver thought she smelled so good. Another woman had someone follow her off the bus just to find out what she was wearing. You can get Molecule 01 here, and if you're looking for a similar effect with a more noticeable fragrance, check out its sister scent Escentric Molecules Escentric 01 ($135). Try it out and let us know what you think - just don't be surprised if random guys start sniffing you. Also check out our list of anti-Valentine's Day gifts, the best boots for this crummy weather, and this cute V-Day nail art.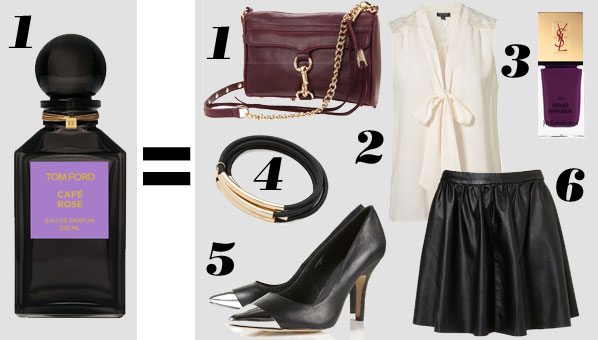 5 Things You Can Get For The Price Of Tom Ford's Jardin Noir Perfume
Designer Tom Ford doesn't just make nearly $4k cross body bags (that make celebrities want to tote along their boyfriends fiancées too), but coveted beauty products as well. His newest creation, according to T Magazine, is a collection of flora-inspired fragrances called Jardin Noir, which is priced at $495 for a 250 milliliter bottle. Granted, the generously sized bottle can last for a while. But why shell out up to $500 for perfume when you can buy so many more things at the same price? Let's do the math... You could get Tom's latest perfume... or Rebecca Minkoff's Mini MAC clutch ($195), a Topshop sleeveless lace blouse ($64), Yves Saint Laurent's nail lacquer in 'Violet Baroque' ($25), Jules Smith Wrapped Up Tube Jellies bracelets ($29 each),Topshop's GABBI Toecap pointed pumps ($100), and this Topshop 'Skater' skirt ($76), plus $21 in spare change to buy yourself a coffee, blueberry muffin and a magazine. Treat yourself! Read more fashion and beauty news: Amazon's luxury shopping division, Bottega Veneta's monogramming service, and scratch-and-sniff nails.
Kiehl's First-Ever Fragrance Line Inspired By Their 4 Original 'Aromatic Blends'
When you think of Kiehl's now, you think of under-eye creams, super rich lotions, and natural-smelling hair products, but back in 1851 when the company was first born, its expertise was in scented oils. The company just returned to their roots, though, with Aromatic Blends, the first-ever fragrance line (they've only sold eau de toilettes until now) inspired by their original scented musks. Now, four original scents—Orange Flower & Lychee, Nashi Blossom & Grapefruit, Vanilla & Cedarwood, and Fig Leaf & Sage—are available in delicious fragrance form (as well as hydrating body lotions and sulfate-free body cleansers). Each blend was sustainably and naturally sourced from countries around the world, including the south of France, Japan, Uganda, and locally in the U.S. SHOP KIEHL'S AROMATIC BLENDS NOW Read more fashion and beauty news: Target's newest (and possibly best) collaboration, Miu Miu's London collection, and Molton Brown's Olympics collection.
Justin Bieber Launches New Perfume; Get It Before The Tweens Rush In
Oh, Biebs: what are we going to do with you? First, it was Justin Bieber x OPI and now it's another fragrance, following "Someday", called "Girlfriend." We wonder what his real girlfriend, Selena Gomez, thinks about this. With notes of sparkling pear, mandarin, blackberry, freesia, jasmine, and white amber, it's a blend that could very well get Bieber's attention the next time you rush the stage. PRE-ORDER BIEBER'S GIRLFRIEND FRAGRANCE NOW Check out more news, plus our favorite celebrity style looks, this week's best sales and deals, and online sample sales.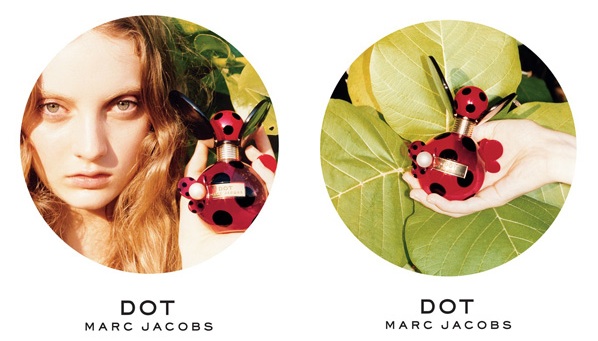 Marc Jacobs' 'Charming' New Perfume Will Have You Feeling Like A Lady — Sort Of
When we first announced that Marc Jacobs would be releasing yet another perfume -- and that it would be called DOT -- we were intrigued. Man, that guy sure loves polka dots. Now, thanks to WWD, we know the scent is inspired by ladybugs. And no, not your favorite Jonathan Brandis movie from 1992 -- the actual bug. According to the paper, DOT is "charming, spirited, and energetic." Jacobs explains the perfumes's butterfly-ladybug look to WWD: A dot is timeless and a pattern I always love, and round shapes are always beautiful. I liked the idea of these hybrid butterfly-ladybugs, which suggest a sort of free spirit and femininity and playfulness. And, of course, ladybugs mean good luck. DOT by Marc Jacobs As we reported before, the smell of this anticipated perfume (available in July) consist of "juicy" and "lush" notes, including red berries, dragon fruit, honeysuckle, coconut water, vanilla, and musk, among others. Jacobs gets more metaphorical with WWD, "It's almost like a butterfly or a ladybug landing on a leaf." Ah, yes, exactly! We tried to YouTube this type of scene but sadly, nothing came up. For those wondering which model was chosen to channel Dot, the lucky lady is Australia's own doe-eyed Codie Young, who was discovered in her  hometown in 2010—and walked for Marc Jacobs that following Fashion Week in February 2011. The Ozzie joins the rest of the Marc Jacobs fragrance spokesmodel clique, including Sophie Srej, Frida Gustavsson, Hannah Holman, and Dakota Fanning. It looks like the beauty (lady)bug bit Jacobs, since an anticipated collaboration with major retailer Sephora in the works. Will we be seeing more of the lovable and talented designer in our makeup bags? We certainly think so, and we're not complaining one bit. Read up on more fashion and beauty news: Thakoon x Nars, Target's new collaboration, and CK's Francisco Costa for Macy's.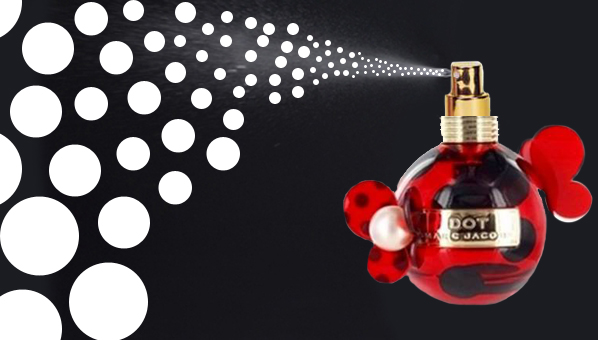 Marc Jacobs Is Still As Crazy About Polka Dots As Ever — A 'Dot' Perfume Is Next
In fashion, Marc Jacobs can pretty much be considered the purveyor of the polka dot trend: recent collections from his eponymous line are peppered with the dotty print and as the artistic director of Louis Vuitton, Jacobs will release a collaboration this summer with Japanese artist Yayoi Kusama, whose famous installations includes "Dots Obsession." Now, according to WWD, Jacobs will debut his third fragrance in August, which is named (drum roll, please) "Dot." The perfume bottle's design is as quirky as its sister fragrances (Daisy and Lola) and takes some inspiration from the most iconic wearer of polka dots: the lady bug. As for what you'd smell like if you were to wear Dot, fans of coconut water will be pleased, as well as a blend of berries and floral scents, such as jasmine, orange blossom, honey suckle, red berries, and passion fruit. The fragrance also includes a mix of vanilla, driftwood, and musk. Now try to imagine that for the time being. For those that want to add a bit of polka dots to their wardrobe courtesy of Marc Jacobs right now, shop for items from his spring line. Check out more fashion and beauty news: Butter London launches lip gloss, Mischa Barton's e-commerce venture, and Alexander Wang wares on sale.
The Pope Follows In Snooki's Footsteps, Gets His Own Perfume! (Nope, Not Kidding)
Sting, Madonna ... Pope Benedict XVI?! That's how perfumer Silvana Casoli's resume reads. The so-called "nose" has created a scent just for His Holiness. And although Casoli has previously concocted scents for the Catholic church ("Water of Hope" and "Water of Faith"), this new scent will be exclusive to Pope Benedict. The UK Telegraph says that the fragrance will smell like lemons and spring grass and will reflect the Pope's "love of forests and animals, as well as peace and tranquility." This is one "celebrity" fragrance you can't buy, so at least we'll be spared the usual barrage of endorsement commercials! And we're pretty confident the pope won't pull any crazy publicity stunts. It does seem, however, that every public figure has a fragrance deal these days — check out some of the most bizarre perfumes ever in our slideshow above (or just browse more celebrity perfumes). Don't forget to shop our guides to the best fragrances for every season, skincare, and moisturizers.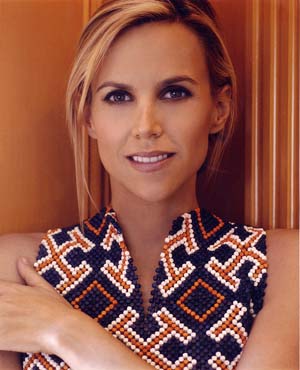 What Does Tory Burch Smell Like? We're About To Find Out…
Estée Lauder just announced some exciting news for all you die hard Tory fans out there: the brand will be launching Tory Burch's first-ever fragrance by 2013. "We saw it as a natural addition to what we're doing now," Tory Burch told WWD in an exclusive interview. And there's even more to be excited about: apparently, Tory's fragrance will be the first in a whole line of Tory Burch beauty products---also to be backed by Estée Lauder. But don't expect Tory Burch's makeup line to appear in Sephora immediately---WWD tells us we can expect to see it appear first as a capsule collection in her eponymous stores. We're obsessing even just thinking about the packaging.
Justin Bieber Launches $55 Women's Perfume, Makes Us Question If MILFs Are His New Target Audience
Justin Bieber and his new scent, "Someday by Justin Bieber" First there was Bieber's Nicole by O.P.I. Nail Polish Collection. Then there were his scented dog tags and bracelets. Both fitting beauty ventures for the guru of female tweendom.  But Biebs' latest venture---a $55 women's fragrance, "Someday by Justin Bieber"---makes us think he's finally maturing (apparently, as is his target audience). And unlike his nail polish, which was sold at stores like Walmart and Target, his début prestige scent will be sold at more upscale stores, such as Sephora and Nordstrom, in June. We know, "Never Say Never," but we never really thought we'd witness the Biebs growing up. For more news on Justin Bieber and celebrity style, be sure to sign up for our newsletter.
Babes Of The '90s Denise Richards And Christy Turlington Are Taking Over Drugstores
Would you rather have hair like Denise Richards or smell like Christy Turlington Burns? Strangely enough, soon, you can pretty much do both. (What is this, 1995?) Denise Richards has announced an upcoming line of hair products (collaborated with stylist Christophe)  due out in 2011. Even through the tabloid divorce from Charlie Sheen and a quick Dancing with the Stars stint, there was one constant - her hair always did look pretty good. Meanwhile, Christy Turlington will be the face of Avon's new blackberry-based fragrance, Step Into Sexy, due October 2011, which is somehow supposed to evoke the "feeling of stepping into high heels,"  though Turlington Burns admits to WWD she's more of a flip flop person. (Not super convincing.) Do you buy into celebrity products, or are you more of a tried and tested kinda gal? Check out our guides to celebrity hairstyles for a few ideas on how to wear your hair this weekend, don't forget to change your fragrances for every season, and if you need a Friday pick-me-up, may we suggest our guide to lipsticks and best mascara?
Kate Walsh Has A New Perfume. Who's Next, Melissa Joan Heart?
Kate Walsh aka Dr. Addison Montgomery, has hopped onto the celebrity fragrance bandwagon and created a signature fragrance she's dubbed Boyfriend. Is Kate really big enough to be hawking perfume? Now every C-list T.V. actress in Hollywood will be clamoring for a scent of their very own. But, this isn't a fully endorsed A-list celebrity perfume, Kate has whipped it up from scratch and is backing it herself.  Find out if Boyfriend will catapult Kate Walsh to super stardom when her scent launches November 11, on Home Shopping Network. In the meantime, shop some tried and true celeb fragrance favorites. Jessica Simpson's Fancy Love ($30.99 for 3.4 oz.), is a deliscious floral/oriential blend. Kim Kardashian's fragrance ($50-$65) is a crisp mix of vanilla orchid, orange blossom and something called "sensual spice" make the scent sultry and ladylike at the same time. Sarah Jessica Parker's fragrance Lovely ($68) is  sensual musky floral, light enough to wear every day. For more of the best beauty, shop our guides to the best mascara, skincare and fragrances for every season.
Lady Gaga Signs Perfume Deal (Here's To Not Smelling Like Raw Meat)
After sweeping the MTV video music awards last night, Lady Gaga has more exciting news to celebrate this morning: a "long-term" perfume deal with Coty. We told you about rumors of the perfume deal back in July, which Coty denied, but are delighted/excited/intrigued to hear that the out-there pop star will have a scent. Here's to hoping that her recent all-raw-meat outfits on the cover of Hommes Japan and at the MTV awards will not serve as inspiration for the smell. If you can't wait for Gaga's perfume to hit in Spring 2012, check out fall's hottest perfumes (aka the easiest way to update your look): New from Philosophy, Eternal Grace ($40 for 2 oz)  is the perfect smell-like-you're-not-wearing-perfume scent for fall. Blending bright cirtus with light florals, it's a headturner and affordable enough to stock up on for all four seasons. A sparkling musky floral, Emilio Pucci's Miss Pucci ($74 for 1.7 oz) strikes a balance between woodsy and sensual with its cedar undertones and refreshing lemon and rose notes, and with a bottle that looks like this, who wouldn't feel good spraying it on? One of the fall's most hotly-anticipated fragrances, the just-released Peace, Love & Juicy Couture ($87 for 3.4 oz) is an intoxicating blend of warm florals and feminine wood notes with some meyer lemon and patchouli mixed in for a scent that is hippie chic and a treat to wear. Inspired by a walk through an orchard, Jo Malone's English Pear and Freesia Cologne ($55 for 1 oz) is as heavenly a scent ever bottled. Smelling like autumn air, you and anyone lucky enough to be near you on the train will catch notes of pear, freesia, garden roses and wood. Just be careful not to wander off into an orchard on your way to work. Shop our guides to the best skinny jeans, fragrances for every season and best lip balms.
16 Cosmetics Names That Horrify Us, From Mildew To Funeral Home
The recent drama over Rodarte's Mexico-inspired MAC line has us thinking. In case you missed it, there was an outrage over  the 'Juarez' and 'Factory' nail polishes, because as The Frisky puts it: "Juarez is an impoverished Mexican factory town notorious for the number of women who have been raped and murdered there." Not the best choice for  a shimmery pink. What's even more ridiculous is how many other ill-advised, offensive, and just plain gross beauty names are out there. Juarez is certainly not the first or last - check out some other atrocious names we found (and feel free to leave your own): Although OPI's own Mexico-inspired nail polish line is pretty clean, their Hong Kong Collection is questionable. The borderline stereotypical Chop-Sticking to My Story ($2.65) and A Good Man-Darin Is Hard to Find ($4.73) names leave us feeling like an elder relative just used an out-of-date term at the dinner table. Just awkward. In the sexually explicit category, Essie's After Sex , Over the Knee and Sugar Daddy are winners (or losers?). They're not horrible... until your boss or mother innocently ask what nail polish color you are wearing. Imagine someone asking you what scent you're wearing and confidently replying Funeral Home. Way to bring down the room. Or how about Turpentine or Condensed Milk - all actual scents by the demented folks at Demeter. Speaking of something fishy, Demeter's Lobster scent should go perfectly with Essie's Clam Bake - which conjures up images of stinky fish, not the ocean (if that's what they were going for). Would you like some drawn butter with your beauty regimen? The nastiest names we've heard come courtesy of Urban Decay (whose makeup I love, btw). There's something about applying an eyeshadow called  Roach (a mauve-brown) or Mildew (a puke green) or Stalker (pretty purple) that just seems wrong. Finish it off with a liner - Urban Decay's bright blue Deviant, and all that's left to do is spray a few squirts of Demeter's Dirt and you're ready for a night on the town. Read up on more beauty finds starting with our favorite waterproof makeup and our favorite drugstore makeup finds. Also check out our favorite scents for summer.
Solid Perfumes For Zipping Past Airport Security
I confess, I have a new obsession: solid perfume. A friend of mine recently took a trip to Paris and returned with the most delicious solid perfume I take with me everywhere. Almost like lip balm in a pretty compact, it hasn't left my purse since she gave it to me.  The scent is softer and lasts longer than my usual scented fragrance sprays. Our top five picks are all $30 and under--you can travel with them without a problem--they won't get confiscated by security, or spill in your bag. 1. Tocca Beauty Stella Solid Perfume ($30) comes in a pretty compact-style package. Sandalwood mixes with notes of citrus and flowers like freesia in this solid perfume. 2. Pacifica Lotus Garden Solid Perfume ($9) An all-natural product, this perfume blends citrus and herbs for an intoxicating and relaxing scent. 3. DKNY's Be Delicious solid perfume ($30) is fresh and crisp with green apple notes--and this solid perfume fits right on your keychain, so you always have it with you. 4. Sonia Kashuk Solid Perfume Palette ($17.48) Personalize your own scent by mixing these three solid perfumes, including a mild, white gardenia. 5. Clinique Happy-To-Go Fragrance Pencils ($30) are a different twist on solid perfume--and they'll fit right in your makeup bag. The classic scents can be mixed--try Clinique Happy blended with with A Hint of Citrus or A Wealth of Flowers for a personal scent, or wear them alone. Scents are personal--but everyone needs to change things up sometimes. Get more ideas for spring in our guide to fragrances for all seasons, the very best mascara, and see what beauty essentials for the plane in our guide to travel beauty.
Top 5: Scents That'll Change Your Life
Around this time of year, with plenty of New Year's resolutions, we tend to make it to February and then forget what it was we were trying to be in the first place. We'll make it easy for you. Scent has a strong associative quality that helps trigger memories and emotions, so here are our top five best perfumes to help conjure up our superstar alter-ego. If that doesn't work, you still get a new perfume. Regardless, here are our five perfume picks to help become a better you: 1. Lighten Up and Simplify Your Life: Clean Provence by Dlish ($38) is minimalist, delicate, and fresh for the simplest smell you'll find on the planet. If this doesn't chill you out, maybe consider moving to Jamaica. 2. Get Motivated: An energizing citrus scent like Lilly Pullitzer's Squeeze ($35) should inspire you to always push for the most out of life; it's like a gentle kick in the pants in a bottle. 3. Score a Promotion or a New Job: Be the most successful, confident woman in the boardroom when you wear the no-holds-barred Gucci By Gucci Eau de Parfum ($54), a take-charge Chypre scent. 4. Find Your Inner Goddess: If 2010 is to be all about improving your life in the boudoir, turn on the charm with the sensual and romantic scents of floral and musk: L'Instant de Guerlain ($64). 5. Be More Glamorous, Sophisticated, and Stylish: Channel your inner Hollywood charm and exude an air of royalty, femininity, and modernity with a touch of tuberose, it's a perfume meant to be flaunted: Robert Piquet Fracas ($31). To learn more about choosing the right perfume for you, check our guide to fragrances for every season.
Delete Your Match.com Account–Apparently, Chanel No. 5 Is All You Need
This is certainly news to us - The Daily Mail reports that one in ten women who wear Chanel No. 5 claim they met their dream dude while sporting the scent.  Further data from the survey reveals that after the iconic fragrance, the next two scents most likely to help you secure a date (according to a poll of 3,000 women) are Be Delicious from DKNY and Ghost Deep Night by Ghost. What are your thoughts?  If you've had particular luck getting dates while wearing a particular scent, let us know in the comments. For more fragrance options, and the beauty tools to go with them, check out our guides to fragrances, the best mascara, and concealers.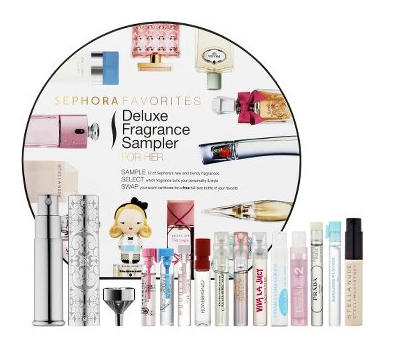 Throw Out Those Stinky Fashion Mags and Pick Your Signature Scent the Right Way
What: Sephora's Deluxe Fragrance Sampler ($50) Why: If you currently want to find a new signature scent, you can either subscribe to a hundred fashion magazines and hope their potent scent strips introduce you to your new favorite fragrance, or let department store spritzers splash every bare inch of your skin and hope that something suits your fancy. Luckily, Sephora's found a better way. Sephora's scent samplers are kind of genius. Pick up a deluxe collection of the makeup purveyor's best sellers, test drive the 10 scents using the handy travel-sized atomizer, pick your perfect match, and cash in the included voucher for a full-sized bottle of your favorite. Using this system, there's no way you'll end up with a huge bottle of something that smelled fabulous in a magazine but stinks to high heaven on your skin. And if you gift this set (or the slightly more expensive Collector's Edition sampler with seven mini bottles), you'll be known as the friend with great scent sense—and not the girl who thoughtlessly picked up the first bottle of perfume she came across. Get Yours: Sephora.com Organize which scent to wear when with our guide to fragrances for all seasons, and then pair it off with the best mascara and concealer for an easily glamorous beauty regimen.
Sponsored Post: Travel To Mexico With Perfume Diaries – And Enter Win A Trip To Hawaii
How many times have you wished you could bottle the scent of a perfect vacation, reach for it on a dreary day, and just be transported? Beauty guru Leslie Blodgett's new fragrance line Perfume Diaries does it – starting with Bare Skin, a scent inspired by her journal entries from a trip to Mexico. My own personal Perfume Diary scent would be Paris at Christmastime - you hear a lot about Paris in the spring, but it's tough to imagine a more beautiful city than the city I saw several Decembers ago. There's a gorgeous crispness to the air in the open spaces and wide paths around the Louvre that's rare (if existent) at home in Manhattan. In my favorite photo from that trip, my best friend and I, wearing knee-length wool coats, cashmere scarves and huge smiles, are huddled together on a railing overlooking the Seine. The cloud-dotted sky in the background is a dusky mix of orange and purple, and I know we went to Laduree right after. Chilly river air, crisp sunset breeze, and endnotes of fresh-baked macarons…I think I'd wear it to work. For a chance to create your own Perfume Diary memory, enter to win a trip to Hawaii – and a gift basket filled with products from in the first scent, Bare Skin – on the Perfume Diaries Facebook page.
Newsflash: Tom Ford Seeks Re-Entry To Womenswear
He left Gucci, started eponymous menswear and eyewear lines, and made a movie, (A Single Man) but now, reports Elle UK, Tom Ford wants to get back into the game with a new womens' label.  He's seeking a $50 million investment from Credit Suisse, and we certainly hope he gets it.  Who couldn't use a little more Gucci-esque, over-the-top glamour in their lives? If you're waiting on tenterhooks to hear if Tom Ford's going to make a comeback, tide yourself over with Azurée Soleil ($38), a warm, citrus-y fragrance part of Ford's collaboration with Estée Lauder.  And for glamour-girl clothing of which Ford would approve, check out our guides to cocktail dresses and thigh-high boots.
News: A Decent Pop Fragrance, Scented Candles Are A No-Go, And More
1. Pop star Avril Lavigne has come out with a fragrance that's apparently both pop-appropriate and not too bad.  We'd still recommend taking a different route to get on the celebrity bandwagon, and explore celebrity-inspired beauty instead. [Now Smell This] 2. Some scented candles are bad for your health because they give off toxins.  Try to make things smell nice with a seasonally-appropriate fragrance, instead.  [Daily Mail] 3. Well, Lifetime, who would have thought?  More people watched the sixth season premiere of Project Runway than any previous season.  [The Cut] 4. Via WWD, it's reported that around 12% of vendors won't survive the recession.  Keep shopping, just do it on the cheap.  [WWD]
Fragrances For Every Season – Because Musk In July Is Probably Not Your Best Choice
Come summer, it's pretty necessary to switch from your wintery, probably spicy, maybe oriental, but definitely on the heavier side fragrance to a lighter, crisper scent. Yet, picking the right fragrance is no easy task. SheFinds has compiled a guide to the best fragrances for every season, so you know just which ones will be perfect paired with your cashmere sweater in the fall, or your beachy maxi dress this July.  Don't forget to sign up for our newsletter and get the latest sales and deals delivered directly to your inbox.  
Lavanila: An Eco Fragrance That Doesn't Smell Like Patchouli
What: Lavanila Vanilla Lavender Fragrance, $56 Why: Perfume is a super particular thing for some people - not surprising, as you are the one that has to smell it all day. So I'm always hesitant to try a new fragrance and therefore keep a load of cotton swabs and rubbing alcohol nearby (yes, I test all on my skin - you know nothing smells the same on those tiny paper strips). But after one spray of Lavanila Vanilla Lavender, my worries dissipated, as this all-natural, eco-friendly fragrance was clean, calm, and not at all overpowering. Oh yes, the best part: You're apparently infusing your skin with antioxidants and vitamins with every spritz. Now I don't know if that's true, but it can't hurt to think so.  Get Yours: sephora.com
Freebie Friday: 5 Of You Will Win Philosophy's New Fragrance (Plus Other Goodies) Worth $110
What: The new philosophy fragrance, unconditional love, plus bath gel and lotion in the same scent, and a philosophy tee. Why & How: philosophy wants to give you unconditional love – and you'll probably return the favor if you win, since their scented lotions and bath gels are luxurious and smell absolutely great. Just visit philosophygiveslove.com, look around the site and report back on what you love the most. Currently I'm listening to "philosophy's unconditional love songs," and now I'm in a good mood. If you want to get in an even better mood, read some of the love stories written by other philosophy fans.Feeling the love yet? Tell us your favorite feature below for a chance to win.And stop by MomFinds for a chance to win a $150 Tea Collection shopping spree. 1. Post a comment about your favorite part of philosophygiveslove.com.2. You must supply us with a valid email address and sign up for the SheFinds newsletter.3. The contest starts now and entries must be date stamped by our server no later than Friday, April 3rd, 2009 at 11:59 AM Eastern Time to be eligible.4. Five winners will be selected during a random drawing and will be announced in the April 7th SheFinds newsletter. The winner must reply via email as instructed in the newsletter to claim the prize.5. No prize substitutions.6. You must be 18 years old or older to enter and a resident of the USA.7. No purchase necessary.8. Void where prohibited.9. Click here for the full rules.
Escape the Winter Blahs With a Tropical Vacation in a Bottle
With the mercury plummeting and the calendar confirming there's at least two solid months of chilly temps ahead, it's easy to fall into a slump. (Don't we all?) What better way to perk up than to treat yourself to one of these fragrances redolent of a tropical beach vacation. (These mini-splurges are far easier on the wallet than an actual vacation, natch.)If fun had a scent, it would smell like Vanille Banane by Comptoir Sud Pacifique. ($53) With notes of banana cream, vanilla, and even a tiny hint of rum, it's like relaxing with a scrumptious cocktail. The mystique is strong with this one, my friends. Celebs love Child ($53) and for good reason—this jasmine and pikake-spiked perfume oil is incredibly sexy. Dab a little on in the morning for a spring in your step all day (and about a million compliments). The heady white flowers in the lush, feminine Estee Lauder Private Collection Tuberose Gardenia ($65) make it equal parts beach babe and garden party. To soothe chapped winter skin and transport yourself to the land where palm trees sway—try Bath & Body Works Coconut Lime Verbena body cream. ($10.50) The unusual combination of zesty lime and creamy coconut will keep you coming back for more.
Marc By Marc Jacobs Daisy Solid Perfume Won't Spill And Stink Up Your Purse
What: Marc by Marc Jacobs Daisy Solid Perfume Necklace, $35Why: I've always been wary of carrying small fragrance bottles in my purse, convinced they would inevitably open and stink up all of my belongings. But now, Marc by Marc Jacobs has premiered its Daisy perfume in the form of a charm necklace housing the fragrance in solid form. This works out well in my favor, since I happen to wear this scent anyway. The daisy pendant has a cheeky, retro feel to it, and it's simple enough to wear often. Even if you don't hang it around your neck, I would suggest sticking the necklace in your purse for that 5pm touch-up. Get Yours: sephora.com And shop our Fragrance Guide to find your own signature scent.
Change Your Fragrance To Match The Weather
Spring in Chicago is a fleeting two-day phenomena, meaning Windy City denizens go straight from bitter winter into summery heat. That quick switch also means it's time for a complete-- and quick!-- overhaul of my beauty routine.First up: perfume. In the winter I tend to prefer musky, warm scents, but once summer hits, I seek light, airy notes of citrus and floral like these:White rose, granny smith apple, citrus and jasmine dance above cedarwood and musk, making D&G Light Blue ($44) my go-to summer scent. It lasts all day too, carrying me from the office into happy hour. Juicy papaya, rich coconut and fresh pineapple flirt with a clean musk in Sharon Bolton Soul ($42), reminding me of long afternoons on the beach. Fruity peach and freesia are balanced by peppery white hibiscus, white wood and orris, making Tommy Hilfiger Dreaming ($60) a very wearable, light scent even in the summer swelter. And peruse our Fragrance Guide for more fresh summer scents.
FiFi Awards Make Scents Of The Year's Top Fragrances
The time for celebs hot-footing it down the Red Carpet in fabulous gowns and jewels has come to a close for the year, and with the TV season wrapping up for the summer, too, it seems like there's nothing to look forward to. But the beauty industry would beg to differ—it's their awards season! The most recent fete? The FiFi Awards, presented to the year's best scents by the Fragrance Foundation.Gossip Girl's Taylor Momsen turned out for the party, and so did Friday Night Lights' Minka Kelly. 2008 Hall of Fame award winner Vera Wang was in attendance to collect her crystal FiFi, and she was joined be fellow designers/fragrance entrepreneurs Zac Posen and Cynthia Rowley. The night's top fragrance honors went to a whole slew of smell-goods. Marc Jacobs Daisy ($55-$70) was named Women's Fragrance of the Year in the Luxe category, topping 10 other competitors with its flirty, feminine, violet-infused scent;. The innocent-yet-seductive fragrance also took home the trophy for Best Packaging (who could resist those lovely, girly white and gold daisies?) The unstoppable Beckhams also wracked up some wins, with FiFis for Fragrance of the Year—Women's Popular Appeal and Men's Popular Appeal. Posh's pink potion, Intimately Beckham—Woman ($18-$55), with ladylike top notes of bergamot, rose petals, and white flowers, is delicate and sophisticated, while Becks' formula topped its competitors with spicy, masculine charm (kind of like David himself, eh?) Intimately Beckham—Man ($45-$55) also took home honors for its sleek packaging in the Popular Appeal category.Who makes your favorite scent? Let us know what spritzes aren't to missed in the comment section below, then check out the whole list of FiFi honorees to see how your faves stacked up.And take a peek at our Fragrance Guide to find your perfect summer scent.
Perfumes: The Guide Keeps You From Making A Stink – 5 Of You Will Win The Book
Ever try a perfume on in the store, love it, buy it, and take it home only to discover that after wearing it around it makes you nauseous? Or worse yet, you get perfume from Grandma that smells like air freshener and have to wear it every time you go and visit? Maybe if you and Granny had taken some advice from perfume experts Luca Turin and Tania Sanchez, you could have steered away from those icky scents. These two have devoted their time to sniffing hundreds of fragrances and figuring out the best and worst of the bunch. And now they've come out with a fabulous book, Perfumes: The Guide to share with you their finds. Perfumes: The Guide, mentioned in Thursday's NY Times Style Section, not only rates fragrances, but gives you info on top questions about perfumes, such as the difference between perfume and eau de toilette and how long you should keep your fragrance before it goes bad. And now we've got some exclusive expert advice from the fragrance connoisseurs themselves! Below are Luca and Tania's picks for the perfect perfumes for those oh-so-important occasions. And along with their expert advice, we are giving away copies of Perfumes: The Guide to 5 lucky readers. In order to be considered, you have to write to us in the comments section and share with us your favorite fragrance and why. The winners will receive a copy of the book. The office: When you go into work, you don't want to overwhelm your colleagues. Chanel's Cristalle is a light, fresh, floral scent that won't walk into the room before you do. First date: For a first date, you want to be flirty, mysterious, and a little bit sexy. Bois de Voilette by Serge Lutens bottles all three perfectly in a light cedar fragrance. Exotic Weekend Getaway: Escape the everyday with Osmanthus by the Different Company. Hints of apricots, blossoms, and musk will whisk you away to foreign lands, even if your passport remains unstamped. Everday: Even if your lounging around on a lazy Sunday afternoon, you still want to smell amazing. That's where Odalisque steps in. Its faint lily of the valley scent is subtle, sweet, and lingering. Special Occasion: An intense, romantic fragrance, Guerlain L'Heure Bleue Eau de Parfum will make any special occasion a night to remember. To learn more about finding your perfect perfume from Luca Turin and Tania Sanchez, buy their book on amazon.com. Or win a copy from SheFinds! We are giving away copies to 5 lucky readers. In order to be considered, you have to write to us in the comments section and share with us your favorite fragrance.And check out the Top 5s from our other experts: Nadine Haobsh, author of Beauty Confidential, Kat James, author of The Truth About Beauty, Nada Manley, author of Secrets of the Beauty Insiders, Charla Krupp, author of Hot Not to Look Old, Bridgette Raes, author of Style Rx, Christie Matheson, author of Green Chic, and Dr. Perricone, author of Ageless Face, Ageless Mind. Be sure to read SheFinds' Fragrance Guide for more great scents.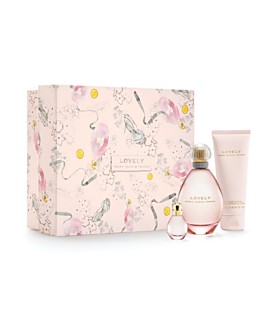 Give Your Mom Some Sex (And The City) For Mother's Day
This Mother's Day give your mom a great smelling perfume, two free tickets for her (and preferably you as her guest) to see the Sex and the City movie, and the chance to win a free trip to NYC! This ain't any old trip of SoHo-shopping and Broadway-shows - this one will include you and a friend (preferably your mom – remember her?) walking the red carpet with the fabulous cast of Sex and the City at their premiere. This Mother's Day give your mom the Sarah Jessica Parker Mother's Day Gift Set featuring the indulgent Lovely fragrance by the starlet herself. When you purchase the set you are granted two free tickets to "Sex and the City: The Movie" AND, if you redeem the tickets before May 1st you will be automatically entered for a chance to win tickets to attend the red carpet premiere in New York City. Purchase the set from macys.com and your luck just got even better. Spend another $5.50 and get a free clutch and samples with your $75 beauty purchase. The free schwag includes a crinkled patent black clutch with silvertone hardware and a snap closure (perfect for your red carpet appearance) and fragrance vials of Daisy by Marc Jacobs, Euphoria by Calvin Klein, Lovely by Sarah Jessica Parker (keep this one for yourself), Deseo by Jennifer Lopez, L.A.M.B. by Gwen Stefani, and Covet by Sarah Jessica Parker.Who knew Sex and Mother's Day has something in common? And for other great fragrance ideas, be sure to check out the SheFinds Fragrance Guide and enter to win a copy of Perfumes: The Guide by Luca Turin and Tania Sanchez.
Hey, Stinky – There's Hope Yet For You With A New Fragrance Pill
A team of Brazilian scientists is currently working on an ingestible perfume that would keep you smelling like lavender...permanently.The FiberSense pill, like the odiferous edibles that inspired the product (garlic, curry, and asparagus), discharges its pleasing scent through sweat and urine, meaning that your once-stinky bodily excretions might soon take the place of deodorants, perfumes, and other frangrant products. SheFinds will let you know when this miracle product gets FDA approval. Until that day, however, here are some new takes on traditional ways to stay smelling great:1) Antiperspirant Deodorants. I used to live in Argentina, where underarm odor control was either anti-sweat or anti-smell, but never both. Let me be the first to say that I need all the help I can get, and that Argentina's delicate deodorants didn't really help my, ahem, excessive perspiration. Luckily, here in the U.S. we double-up the power, and my current anti-pit-stain fave is Secret Clinical Strength ($6.99), because some of us don't perspire. Or glisten. We sweat. That's the admirable motto for this powerful deodorant, which combines prescription-strength wetness protection with skin-soothing lotions and odor-fighting capsules. You're guaranteed to stay drier, longer. 2) Perfumes. Despite a recent New York Times article about how women are wearing less fragrance these days, some well-applied perfume can be a savior on the day when there's no hot water and you can't shower, or an aphrodisiac on that crucial third-date dinner. You can't go wrong with Chanel Chance Eau de Toilette ($92), a decidedly young, floral scent, or the seductive Nina by Nina Ricci ($69). Both are finalists for Best Fragrance of 2008 from the Fragrance Foundation, which will choose a winner in May. Check out the other nominees here. As for men's fragrances, Tom Ford is making news with his 12 new artisanal scents, like Amber Absolute, Tobacco Vanille, and NOIR DE NOIR, the sweet, floral best-seller of the line. The perfumes will run around $90-$165, but aren't available just yet. Until they come out this spring, you can't go wrong with the scent that Ford has tweeked and tweeked until perfection, Black Orchid Voile de Fluer ($90). 3) Body Wash. I for one don't like a highly scented body wash. Instead, I like something that smells clean--but subtly so. Right now I'm really enjoying Shea Terra Organics Lavender of the Khoisan Indigenous Silk and Shea Butter shower elixir ($18). As the name indicates, it smells great, but not so great that my smell wafts into a room before I do. And the silk and shea butter ingredients make this body wash highly moisturizing, which is crucial for someone with dry skin like mine. And, of course, it's organic--a plus that, in this day and age, we dare not undervalue anymore (Want to do your teeniest-tiniest part to help salvage what's left of the earth? Just go organic where possible. It couldn't be easier!).
Deal of the Day: 20% Off EVERYTHING at Lancome Today Only!
What: 20% Off Your Entire Order at Lancôme.com Why: Lancôme makes some of the best cosmetics on the market and seeing them go on sale is an extreme rarity. So now is the time to stock up on all your favorites like Définicils, Juicy Tubes, Bi-Facil, Hypnôse and Flash Bronzer. You can even indulge in some of their newest color collection, Bronze Tropiques. But you have to hurry because this opportunity ends today! Get Your Deal: Simply enter code EMPLOYEE at checkout to get your 20% discount at Lancome.com. SheFinds Favorites: * Kohl Eyeliner * Color Fever Gloss * UV Expert 20 with Mexoryl * Juicy Gelee * Pure Focus Mattifying Lotion
Get Naked, Get Famous: Agent Provocateur Wants Your Design For STRIP
Beauty is in the eye of the beholder, and there could be a lot of Londoners beholding your artistic interpretation of it. Agent Provocateur is looking for a few good pieces of art. This isn't just any old painting contest – the lingerie powerhouse wants your interpretation of the theme 'naked' to celebrate the new edition of Strip, one of its signature perfumes. The winning masterpiece will be on display at the Oxford Street Selfridges in London. Artists are asked to submit copies, scans, or original artwork, and entries will be accepted through February 29th (Friday). Entries will be evaluated by Joe Corre, creative director and co-founder of Agent Provocateur, and his panel of judges. Work in any medium – living artwork excepted – is eligible for consideration. The winner will have his or her piece exhibited in Agent Provocateur's beatnik Francis Baconesque window and will receive other scintillating goodies. Two runners up will get bottles of Strip for their very own. So get naked, and get cracking.For more details, check out the contest Web page.
Beauty Find: Come On, Get Happy With Anti-Depressant Perfume!
What: Smiley: The Very First Anti-Stress Perfume, $28-$90 Why: Let's face it. We're all looking for a quick and easy way to beat the winter blues (minus a trip to the couch). Why not try out the Smiley Happy Therapy Line, which promises prescription-free happiness in a bright yellow bottle? The fancy French aromatherapy experts at Smiley claim to have devised a scientific formula which combines two scentless molecules - theobromine (an adrenaline blocker most often found in chocolate that lowers stress and creates a sense of well-being) with phenylethylamine (which creates feelings of joy, euphoria and excitement)— to create a scent which they say will "activate happiness" with just a few spritzes. The perfume has fruity top notes of bergamot and orange, with a heart of cocoa and praline and base notes of patchouli and musk. It's sparkling and spicy. (Just like you.) Smiley offers the mood-raising formula in a few forms, from traditional eau du toilette to bath gel or deodorant. I particularly like the looks of the Smiley Emergency Kit and plan to keep it on hand in case of true emergencies. You know - break-ups, boss drama, or bad hair days. Not into the scientific mumbo-jumbo? Here's a smattering of a few of the traditional perfumes that make me feel smiley: Baby Doll by Yves St. Laurent is a light scent with hints of grapefruit, wild rose, freesia, ginger, cinnamon, pomegranate, grenadine, and peach. Spring Fever from Origins features springy and uplifting aromas like artemesia, apple, marigold, linden blossom, mandarin, cypress, and watermelon. Clinique Happy bottles notes of ruby red grapefruit, mandarin blossom, citrus, mountain laurel, boysenberry bush flower, morning dew orchid, mimosa blossom, white lily, and magnolia.
Holiday Gift Find: A Scent-sational Gift for Commitment-Phobes
What: Sephora Scent Sampler Gift Certificate For Her, $50Why: Whether you're shopping for the commitment-phobic on your list, or you're just plain tired of giving out the same old impersonal gift cards, Sephora's innovative Scent Sampler gift pack is the perfect treat for fragrance-philes everywhere. Trial tubes of ten of Sephora's best-selling new fragrances come packaged in one handy box, complete with a refillable atomizer (so your giftee can take her new scents on the road). Plus, Sephora's included a handy booklet, detailing the style and tone of each fragrance, as well as outlining the kind of woman who'd feel at home in each scent. Your recipient can take each scent out for a test drive, then rate her favorites (scorecard's included) and redeem her gift certificate for a full-sized fragrance of her choice. In one fell swoop, your gift becomes personalized and perfect, the best combination.Scents included in this gem of a gift are Aquolina's mouthwatering Pink Sugar; Badgley Mischka's glam namesake fragrance; Guerlain's bold floral My Insolence; exotic Hard Candy; Hilary Duff's romantic With Love...Hilary Duff; flirtatious Juicy Couture eau de Couture; Philosophy's delicate Inner Grace; Stella McCartney's sensual Stella; charming fruity-floral Princess from Vera Wang; and elegant Very Irresistible from Givenchy. Get Yours: Exclusively at Sephora
News Updates: Hathaway Pairs Up With Lancome, Natalie Portman Gets Shoe Happy, And More
Anne Hathaway has been named the spokesperson of Lancôme's new fragrance, which will debut in September of this year. [Eonline] Natalie Portman launches a vegan shoe collection in collaboration with Té Casan. [JustJared] Winners of the coveted Ecco Domani Fashion Foundation Awards have been announced. Seven emerging fashion designers claimed the honors. [WWD] Harry Winston and Kay Jewelers report an increase in sales of men's jewelry. Pearl necklaces and diamond rings are among the gentlemen's favorites. [WSJ]
Buy Some Post-Holiday Goodies From Lauren Conrad's Christmas List
Lauren Conrad, reality television ingenue, blood enemy to Spencer Pratt and Heidi Whatever-her-last-name-is, and role model to the young and overprivileged, put a lot of thought into what she'd like to receive for Christmas this year. Personally, I'd have sent her every single gift it just meant fewer mournful stares into the camera's closeup lens during The Hills. However, since my yearly budget for reality-star gifts was spent sending birth control to those families on Nanny 911, I suppose she had to rely on St. Nick...and Brody Jenner. (Good luck with that one Lauren. Am I the only person who watched Princes of Malibu?) But, what did the stylish Ms. Conrad placed on her Christmas list? Let's look to www.flip.com to find out and do some post-holiday spending on ourselves.LC is probably still trying to wash away the stench of those tawdry sex tape rumors. A better solution? Mask it with the clean, crisp fragrance of Ralph ($45), a man who will never allow Lauren to have something in common with Paris and Kim K. (other than, well, unearned fame). Marc's On the Edge liquid Eyeliner is both economically priced ($5!) and perfect for giving Heidi a fashionable stank eye. And, mod eyeliner is always well complimented by a subtle, peachy pink lip gloss. Marc's Pink Crush lip gloss ($5) is a throwback to LC's innocent days of attempting to woo Talan from Kristen K. Marc's shine tube lip gloss ($5) comes in yummy flavors and high sparkle. So this might just be a gift for Brody, too. Now, Lauren Conrad placed the line of bags she guest designed for Linea Pelle on her Christmas list...despite already having been pictured wearing them. (Like she wouldn't have been given her own.) Tricky girl was using her Christmas list as a product platform. Or, maybe she's just greedy and wants a back-up. Either way, the bags are classic and a cute everyday option. Just don't go give her one. Last on Lauren's Christmas list are three boots (the Alba, $324, the Ester, $289, and the Ellie, $279) by Miss Sixty (a brand I, too, love). However, her desire for three boots in one holiday makes me think that LC might just be starting some sort of fashion militia. I'm imagining a squadron of size 0's marching through fashion week in Miss Sixty boots and Mike & Chris jumpers. They'll pillage the backstage booty, take Marc Jacobs prisoner, and scrawl Heidi's phone number in all of the men's bathrooms with the phrase "for a good time call" preceeding it.
How To Smell Like Holiday Spirit
I can't help it. I love the holidays. I love them in a slightly cheesy, over-the-top, embarrassing-to-my-boyfriend kind of way. Come December 1st, my well-honed New York cynicism is replaced by a genuine cheerfulness. Why? My holiday spirit is owed, in no small part, to the abundance of holiday scented products that take up residence in my apartment for the entire month of December. Just because I can't fit an 8 ft. tall tree in my mini living room, doesn't mean it can't smell like one. The Sweet Grass Farm Holiday Greens Fragrance Stick Set ($29.95) fills my apartment with the scent of freshly cut pine – one of my favorite scents in the world – without being overpowering. My underthings get in the mood with a well placed Hillhouse Naturals Christmas Sachet ($2.80). The scent is subtle, but unmistakable, and it's really hard to be in a bad mood when your tights and undies smell like Christmas.These products have such a positive effect on my disposition, I may just keep them around past the New Year.
Warhol Mania Returns To The Fashion And Beauty Industries
Around this time last year, New York shopping mecca, Barney's, debuted their Xmas windows paying tribute to Campbell's Soup aficionado, Andy Warhol. While Barney's may have gone green this holiday, the Warhol craze has experienced resurgence elsewhere, with two other companies launching products inspired by the artist. What is it with Christmas that makes retailers think of Andy Warhol? Pepe Jeans of London just announced their plan to launch a collection divided into two lines: 'Pop' and 'Factory'. 'Pop' will draw inspiration from Warhol's renowned soup cans, while 'Factory' will emulate his personal style along with that of his factory followers. The collection, expected to launch in January, is comprised of denim casualwear and accessories. Pepe's spokesgal, Sienna Miller, should be super excited, since she'll finally be able to reprise her role as Andy's muse-slash-puppet, Edie Sedgwick. The other Warholic brand of late is New York based perfumer, Bond No. 9. Known for its New York-centric scents that capture the essence of the Big Apple, Bond No9 figured it'd be appropriate to pay tribute to the famous New Yorker by creating a unisex fragrance in his name. Silver Factory, which debuted on December 1st, is now available at Saks. It's a mix of incense, amber, and violet, reminiscent of the anomalous icon. If Andy knew we'd all one day want to dress and smell like him, maybe he would have spent more than 15 minutes on his appearance. But probably not. God save the true king of pop.
Beauty Find: Stuff A Fashionista's Stocking With Diesel Fuel For Life
What: Diesel Fuel For Life Fragrance, $49.50 Why: Fragrances are a gift standard for a reason. As one of life's little luxuries that people often put off buying for themselves, they are a long-lasting reminder of your generosity. Oh yeah--and they smell nice, too, which is why Diesel's Fuel For Life fragrance will make a great stocking stuffer or Secret Santa gift.Its fashionable bottle is encased in hot fishnets, and the smell of its contents are equally alluring. Fresh, clean, and slightly citrus-y, its secret elixir of sexy black currant, precious jasmine, and antique patchouli is a subtle scent well suited for the office or nights out. We can't think of a fashionista that wouldn't enjoy this stylish cologne.Get Yours: Sephora
What To Wear For New Year's Eve: New York City
It's time for the biggest party of the year, and where better to belt out than New York City, the chicest place in the world? Since Gotham's both the birthplace of disco and home to the famous Studio 54, get your groove on with a look reminiscent of the glamorous nights of yesteryear. 1. Channel your inner Edie Sedgewick with Nanette Lepore's sequined block dress ($465). Gold sequined panels and a retro mod shape make this dress a standout at any party. 2. Kenneth Jay Lane Disco Ball Ring ($98) is perfect for the occasion. It's glitzy, fun, and will keep sparkling long after you put away your dancing shoes. If you can't watch the ball drop, why not bring it along with you. 3. A clutch is a must for a night on the town, so be sure yours stands out. Sang A's silver clutch ($509) will make a statement without saying a word. The Target silver clutch ($12.99) is another alternative - super chic but not as pricey. 4. Need a quick spritz before your midnight kiss? Bond No. 9 pocket sprays are compact enough to fit anywhere and will keep you smelling fresh throughout the night. The New York Crystal Set ($220) comes with 3 fragrances, appropriately named Chinatown, Chelsea Flowers, and Eau de New York. An elegant Swarovski crystal flacon is included in the set. 5. Accentuate your disco diva style with daring eyeliner and faux lashes. Smashbox's Smudgepot ($18) is perfect for creating the coveted smoky eye effect and will look smashing paired with Sephora's lashes ($14) Complete the look with black tights and dramatic black shoes – the higher the better. Then get ready to take a bite out of the Big Apple followed by plenty of bubbly.
What A SheFinds Writer Wants For Christmas: Erin
This Christmas, my wish list is all about grown-up glamour. I crave the classics — pieces that make a fashionable impression and will continue to do so for years. Sure, there may be some initial sticker shock, but the timeless structure, femininity and style make these gifts that keep on giving. 1. The Hayden Bag from Dooney & Bourke ($500): This gorgeous, glossy bag looks like it would overwhelm wee Hayden Panettiere, Dooney & Bourke's muse and co-designer du jour. But its roominess, which hints at the oodles of luxe loot that must be stashed inside, is suitable for any woman who adores the classics with a twist. Sleek and lipstick red, the bag is a glam standout in a sea of drab winter black, and it's big enough to hold the hundreds of thank you notes I'd need to cover all the people who'd have to pitch in to make this extravagant wish come true. 2. Creed Fleurissimo Eau de Parfum ($190): Timeless and elegant, just like the scent's inspiration: Princess Grace of Monaco on her wedding day (the scent was commissioned by Prince Rainier for his bride). It's about time so high-end as a historically luxurious fragrance graced my vanity and my wrists. The floral, feminine notes of Bulgarian rose, violet, and Florentine iris make this the perfect transition-back-to-spring fragrance, and the emerald-green and cut crystal bottle is a fabulous find in itself. 3. Pinstriped wool cloche hat from Helen Welsh ($42): I've already invested in a kicky houndstooth swing coat (a nice change of pace from my standard black wool standby), but this flirty, '30s-inspired cloche hat is the winter accessory I've been missing. The pinstripes lend a menswear-esque feeling of order, but the black velvet bow and sweet shape make the overall effect decidedly feminine. Paired with bold red lips and a cheeky knowing smile, the look becomes a retro-chic throwback to go-getting women of yore. 4. A library full of fabulous inspiration ($30-$50): My current decor is enhanced (or, as some may see it, bedeviled) by stacks and stacks of artfully arranged magazines. But I'm ready for something more grown-up and orderly to adorn my Ikea coffee table. A collection of lovely, full-of-pictures books about fashion, design, art, and style would be the perfect centerpiece for my already reading-focused interior scheme. My guests and I can draw inspiration from the pages of 100 Years of Fashion Illustration, ooh and ahh over the haute baubles in Costume Jewelry for Haute Couture by Florence Muller, and lust over the chic, sophisticated personal style of designer Kelly Wearstler in her book, Modern Glamour: The Art of Unexpected Style. 5. Sweet Life slingbacks from Nine West ($89): I may be a brunette hopping from house party to house party in chilly Chicago this New Year's, but these satin slingbacks would make me feel like a bombshell starlet partying in luxurious style in the Hollywood Hills. With a perfect combination of the season's shoe trends — metallics, a hidden platform, satin — these sexy and sturdy-looking pumps are glamorous gam-enhancers that make even trudging through slush in last year's snow boots seem worth it a thousand times over.