When Is Giving Tuesday? 34 Great Gifts That Give Back From TOMS, Kiehl's, MAC & More
12 Gifts For The Wine Lover In Your Life: Santa's Flask, Wine Bottle Glass, More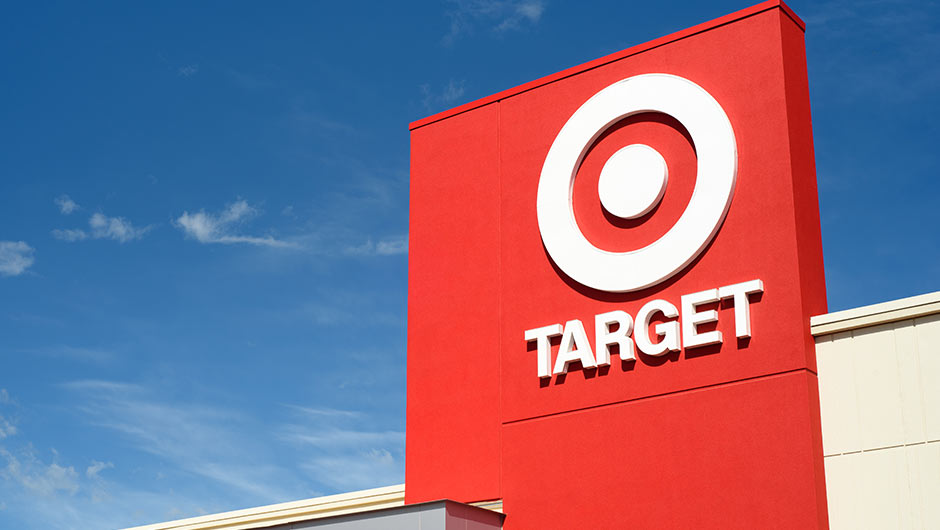 Chip and Joanna Gaines' Target Collection Is Here! Find Out What To Buy Before It Sells Out Fast!
6 Last-Minute Father's Day Gifts That Are As Good As Gold
Yes, There's Still Time To Get Mom An Amazing Mother's Day Gift From Nordstrom
No judgment if you haven't secured a great Mother's Day gift yet, but we're here to remind you that time is definitely ticking. Before you get all stressed, though, don't! Nordstrom made Mother's Day a no-brainer with a sure-to-please gift guide. Some of the highlights? Beauty goodies from Chanel and Le Labo, jewelry from Kendra Scott and Alex & Ani and loads more that any mom will love. If you're still feeling indecisive, let us break things down for you a bit more. Check out the different personalities below, identify which best describes your mom, then order that gift ASAP! For The Trendy Mom: adidas Gazelle Sneakers ($79.95) For The Label-Loving Mom: Burberry Westbridge Quilted Jacket ($695) For The Mom Who Needs To Relax: Voluspa Maison Blanc Two-Wick Candle Trio ($40) For The Fitness-Obsessed Mom: Fitbit Blaze Smart Fitness Watch ($149.95, down from $199.95) For The #Flawless Mom: Tom Ford Soleil Eye and Cheek Palette ($155) The key to ensuring your gift arrives on times? Buy online and pick up your item in store! Nordstrom lets you buy your gift online and it'll be waiting for you to pick it up in the store. Another no-fail option? Give a Nordstrom e-gift card! SHOP MORE GREAT MOTHER'S DAY GIFTS NOW
Your Mom Deserves A Mother's Day Gift She'll Actually Use–Get Her A Tile Bluetooth Tracker
You know what moms really want for Mother's Day? A day off! No cleaning, cooking, laundry or staving off meltdowns every ten minutes. Just some time to relax without worrying about everyone else in her life. Take it from a real mom, that's #facts. If you can't promise your mom (or the other moms in your life) a day of peace and quiet, here's the next best thing: a gift she'll actually use! Candles are nice, but they're also a huge no-no if she ever has little kids in her home. Flowers? Sure, they're pretty, but we all know what happens after a day or two. They're a waste of your money and mom's left to clean up the mess. If you want to win Mother's Day this year, get your mom a Tile bluetooth tracker. Whether she's forgetful or just pulled in a million different directions, this nifty little device will ensure she doesn't waste a precious second looking for lost keys or a misplaced wallet. How exactly does Tile work? Simply attach a tracker to your keys or put one in your wallet, then download the app. When it's time to go and the keys or wallet are nowhere to be found, just open the app, select which item you need to find and it will start to ring. Genius, huh? Even better, Tile trackers will also work for lost smartphones. Just double press any of the tiles and it will locate your phone. Time's ticking if you want to get mom a Tile before Mother's Day, so place your order ASAP. Bonus: you'll receive a free gift box when you buy any multi-pack! SHOP TILE NOW [Photo: Tile]
Shop The SHEfinds 2017 Mother's Day Gift Guide Now
I'll be the first to admit, Mother's Day isn't easy. How do you wrap all your love and appreciation for mom into one single gift? As mom, I can tell you that nothing comes close to heartfelt words and sentiments from those you love most, but presents are also pretty nice. Most moms will appreciate any token of gratitude, but if you really want to make the mamas in your life happy on May 14, treat them to something from our carefully curated Mother's Day Gift Guide. All of the items were selected by real moms, so they won't disappoint. You're welcome. SHOP THE MOTHER'S DAY GIFT GUIDE NOW
Treat The Moms In Your Life To One Of These Amazing Beauty Gift Sets For Mother's Day
See What The Kardashian-Jenners Got For Christmas: Puppies, Cars, Diamonds, More
The Kardashian-Jenners must have been really good this year, at least according to the gifts they received. The family showed off their Christmas presents on social media because pics or no one knows you made the nice list! Check out their insane haul below: Kylie The makeup mogul received a ton of gifts from her boyfriend Tyga (all of those black wrapped presents are for her!), including a red fur coat. https://www.instagram.com/p/BOdBg7bFOes/ https://www.instagram.com/p/BOdBCWKFtYC/ She also got this sick painting from Scott. https://www.instagram.com/p/BOcyb1rFGDK/ And someone (we're guessing Kris) gifted her a gorgeous Hermès Birkin. "Oh my I'm gonna cry" she captioned a snap of the $9,000 bag. Same, Kylie, same. https://www.instagram.com/p/BOc1hpPl6AX/ Kendall Since she's always playing with Kylie's dogs, Kendall was given a puppy of her own! Kylie gifted her a white Italian Greyhound. https://www.instagram.com/p/BOcyYBnFBh2/ Kris and M.J. Kris received a classic 1956 Ford Thunderbird car from all her children, which is reportedly worth over $35,000... https://www.instagram.com/p/BOdExa0gvH7/ https://www.instagram.com/p/BOc0pmGFMxT/ Her mother Mary Jo was gifted one too in addition to a brand-new Mercedes-Benz SUV. Guess that's what you get when you're the person responsible for the Kardashian empire! https://www.instagram.com/p/BOc0jHDFjQe/ https://www.instagram.com/p/BOcywRvl3Rw/ North and Penelope Kylie gifted her nieces their very own custom lip kits and palettes named after them! So cute. "North, one day you will really appreciate this," Kim Kardashian can be heard saying in the background of the video Kylie shared to Snapchat. https://www.instagram.com/p/BOczCRLF2zd/ https://www.instagram.com/p/BOczF5-lqVa/ Khloe While Khloe didn't spend the holidays with her family (she was in Cleveland with boyfriend Tristan Thompson), she didn't miss out on any swag. She got huge diamond hoop earrings from Kim and a choker from Kylie: https://www.instagram.com/p/BOc49dFDEr6/ https://www.instagram.com/p/BOc4uzGjsdf/ Kris also gifted Khloe two original photos of Marilyn Monroe shot and signed by legendary photographers Bert Stern and Richard C. Miller. https://www.instagram.com/p/BOY7vSZDQH5/ Scott received a Patek Philippe watch worth $50,000 and a Cartier lighter, both from Kylie and Tyga. https://www.instagram.com/p/BOczbNVlNJc/ Don't forget to check out: the first thing Chrissy Teigen eats every morning and why 2016 wasn't Taylor Swift's best year [Photo: Splash News]
7 Subscription Gifts That Will Keep On Giving Into 2017
22 Awesome Gifts Under $5 For Any White Elephant Or Yankee Swap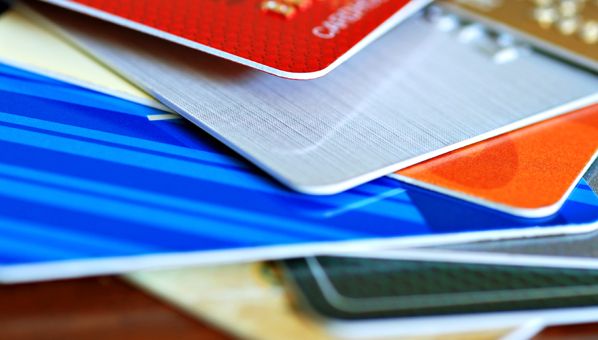 How To Kill It If You're Giving Gift Cards This Year
Gift cards were the most requested gift for the ninth year in a row in 2015, according to the NRF (National Retail Federation). Props! That can't be an easy feat, especially with all the hot gift items out there. It does make sense, though. Gift cards are for everyone: young, old, male, female. However, they do have a stigma for being impersonal. So if you're planning to give a gift card this year and want to make it special, here are 5 ways to kill it. Make it personal Step 1 is to personalize the gift card you're giving. Giftcards.com lets you upload a photo and customize text for Visa and Mastercard gift cards. You can even grab images from Instagram and Facebook. Who ever said gift cards are impersonal does not know what year it is. Buy online Tons of retailers have the e-gift card option. Some even let you buy online and will send you a hard copy. Plus, there are sites dedicated just to buying gift cards (at discounted prices!) online, like Cardpool. Get them at discounted prices Those sites we mentioned before? They sell gift cards up to 35% off. You're not cheating the receiver out of their gift money, just saving some for yourself. It's savvy shopping. Get discounted gift cards here. Swap unwanted gift cards Have a gift card lying around that you absolutely will never use? Swap it for one you can gift, and it's like someone is paying for you. (We won't tell.) Sites like Swapagift allow you to do this. Check for purchase fees Yes, some gift cards still charge purchase fees ranging from $3.95 to $6.95. You also should check for maintenance fees. Sometimes you get charged if a gift card isn't used in a certain amount of time. To avoid this, buy a store gift card. US News & World Report says that only 7% of retailers charge purchase fees. For more holiday tips, check out: gifts beauty experts want this year and the best gifts that give back [Photo: Shutterstock]
14 Personalized & Monogrammed Gifts That Will Make You Look *So* Thoughtful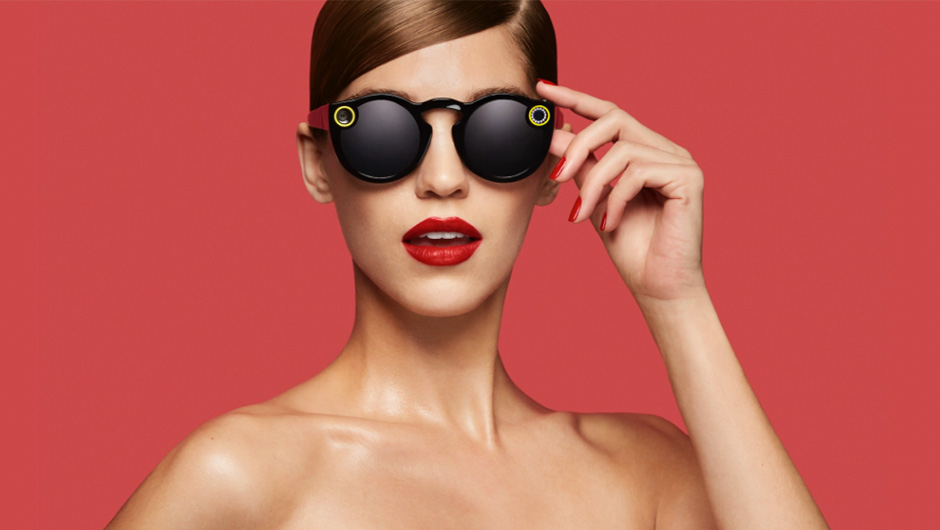 How To Get The Snapchat Spectacles Everyone Wants This Year
Some people wait in line for TVs on Black Friday... and some people wait for Snapchat Spectacles. What's that? They're the stylish glasses that Snapchat just released to shoot video... and they're causing quite a frenzy for the holidays this year. People are waiting in 6-hour lines just to get them. One Twitter user summed it up perfectly, saying  "All I want for Christmas is Spectacles:" https://twitter.com/casiestewart/status/801533220814802949 What the glasses look like:  The round glasses are fitted with two cameras at the temple, so the wearer can actively shoot video for their Snapchat stories without engaging a phone (just press a button on the side and a light goes on while you're shooting). They wirelessly connect to your phone and charge in the case. They're actually cool, too, and come in black, red and a cool turquoise blue: What the video looks like:  The glasses produce a video in a round frame. It sort of has a birds eye view. This is what it looks like: https://twitter.com/natoish/status/801545768108773379 How to get them:  Unfortunately, Snapchat Spectacles are not available online or in stores--the only way to get them is a Snapbot vending machine, which the company is strategically placing around the country to cause an even greater stir. Use the Snapchat Spectacles site to find a Bot near you, and also check Twitter using the hashtag #Spectacles to find where people are getting theirs (once a Bot pops up, you can bet that people will start posting about it!): https://twitter.com/LATechDigest/status/801525655439446016
31 Gifts For Your Friend Who Really Likes Wine (We All Have One)
Gifts For The Guy Who Loves Sneakers (AKA, All Of Them)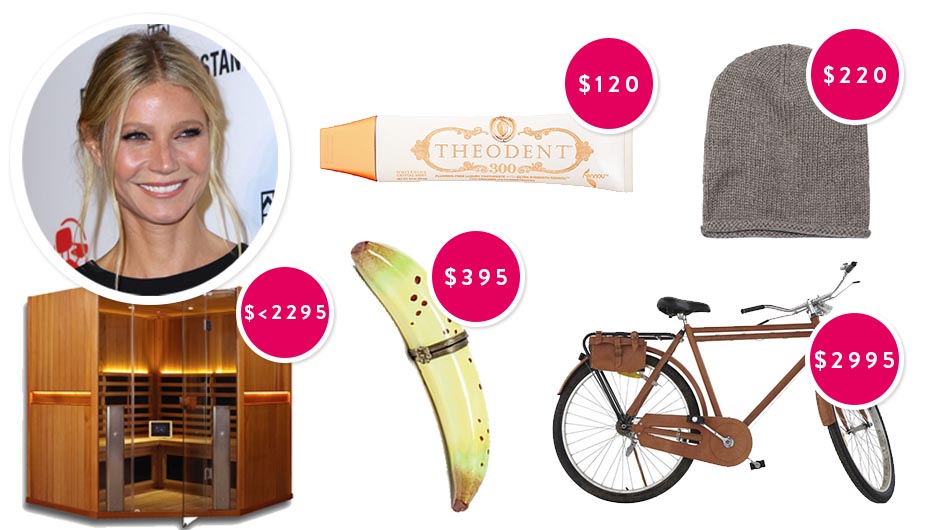 Gwyneth Paltrow's Goop Gift Guide Includes $120 Toothpaste, $8,300 Yurt, More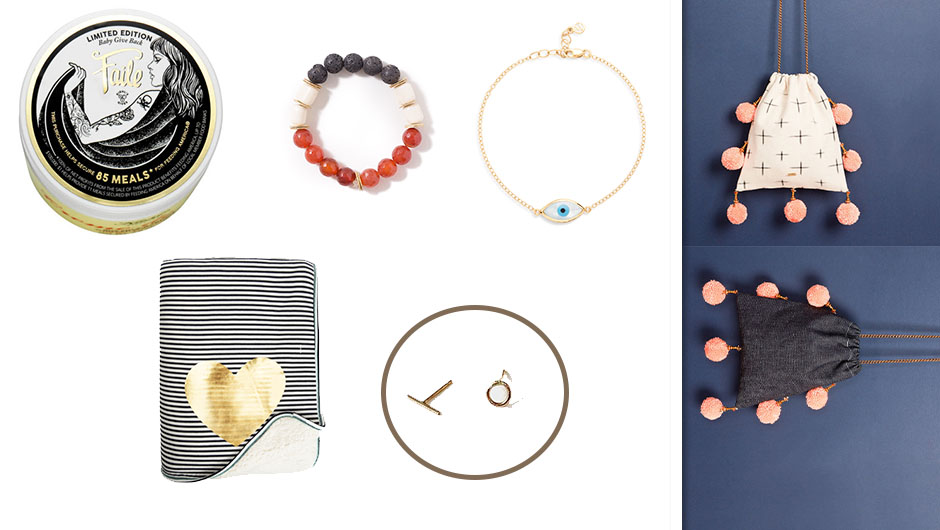 They're Here! Shop This Year's Best Gifts That Give Back
These Are The Best Gifts For People Who Really, Really Love Beer
Gifts For Girls Who Just CAN'T Without Coffee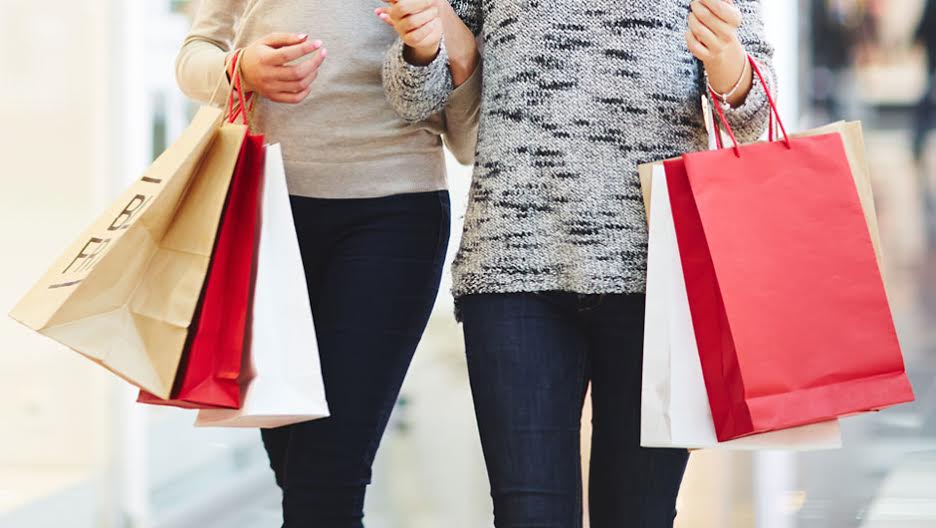 How To Come Out On Top On Black Friday And Cyber Monday
Black Friday and Cyber Monday have become two of the most important shopping days of the season for anyone looking to save some money and finish their holiday shopping early. And while the deals are very good (your bank account will thank you), it's not alwats easy to come out on top these days. Many ambitious and organized shoppers have had their butts handed to them on Black Friday (sometimes literally) because they made simple mistakes like looking for the wrong deals or not having a backup plan. Since it's such a thin line between #winning Black Friday and getting trampled by a crowd, we've outlined some tips for getting what you want this year and not being left empty-handed. First, we outlined exactly what to buy when, and now we've gone ahead and put all our CEO and online shopping expert Michelle Madhok's best tips in one place. We want to make sure you are well prepared for these two chaotic days. Tips for shopping Black Friday sales in store:                                                                                              Tip: Prepare, prepare, prepare: Do a lot of research on which stores will be carrying what. Going to Best Buy for a TV might seem like the most obvious choice, but it may not be the cheapest. Tip: Look over every Black Friday circular and Cyber Monday ad to compare prices. Then you'll know which stores are offering the best deals on each product. Check sites like BlackFriday.com and BFAds.net Tip: Download apps that will help make Black Friday shopping easier for you. There are apps that will help you find the best route to your store and alert you when the stores you're at are having special deals and coupons. Tip: Clip store coupons for additional Black Friday savings. Tip: Compare prices with sites like PriceGrabber.com. Tip: Aim for big ticket items. 70% off a TV is worth more than 70% off a pair of gloves. Tip: Make sure you know what comes with the products you plan to buy. Sometimes prices are really low because a product comes stripped of the things it needs to function properly, which will ultimately result in you having to purchase those items separately. This tends to happen with low priced computer printers—you'll get the actual printer for what seems like a great deal, but then you'll have to shell out for ink and a cable. Tip: Know the layout of the store you plan to shop at. This will prevent you from wasting time looking for the department you need to get to. Tip: Get to your store way ahead of time. Quite a few stores will be beginning their Black Friday sales on Thanksgiving day—if your store is opening at 6pm, get there at least an hour ahead of time. Tip: The early bird catches the worm. This applies to grabbing door-buster deals. The quantities aren't endless—in fact, some stores will only have a couple units of the door-busters they advertise in their flyer. So if you were hoping to grab that one big ticket item, getting there an hour ahead of time is not enough—get there hours ahead of time. It might mean putting off the turkey till Friday evening, but it's something to really consider. Tip: There will likely be a line at the big Black Friday stores like Best Buy, Target, and Walmart. Get on that line and be kind. Even form an alliance with your line neighbor if you can. She might be there for a food processor, while you're hoping to score headphones. Strike a deal that'll benefit you both. If she sees your Beats by Dre, she'll grab em, and if you see the Cuisinart she wants, you'll pick it up. Tip: Instead of running around town like a chicken without a head, try to shop at one store while getting the best deals with price matching. Larger department stores will usually match the prices of their competitors, just make sure to bring proof and know that not every item is applicable. Tip: Know the return policy. Some sale items may be final sale, and some stores might have a very small window to make returns. Tips for shopping Black Friday and Cyber Monday online: Tip: Use a fast browser like Google Chrome. Tip: Make sure whatever you buy is in stock and guaranteed for Christmas delivery, or you might be stuck handing out IOU's on Dec 25th. Tip: Sign-up for email newsletters and follow your favorite retailers on Twitter and Facebook. Some sites frequently give subscribers early access to sales and additional discounts . Tip: Familiarize yourself with shopping search engines. Use comparison engines that specialize in categories like ShopStyle and Bizrate. Tip: Set up an autofill tool for your credit card and shipping address now. You can set up tools like RoboForm to remember your passwords to your favorite sites and also fill in shipping addresses to various places. Tip: Shop from the bottom up. Hit view all and then shop from the bottom of the sales page to the top. Everyone else will be shopping top down, and things at the top will sell out faster. Tip: Don't let anything linger in your shopping cart for too long. Some sites will dump non-purchased goods back into inventory after 10 minutes or so. Tip: Grab promo codes by visiting sites like RetailMeNot or googling the names of shopping sites with the words 'coupon code'. Tip: Earn cash back on purchases with sites like Ebates and Hoopla Doopla. (Tip: Online shopping can save time and with free shipping, easy comparison-shopping, and the high cost of gas, it could save you money as well. For free shipping coupons, go to FreesShipping.org. Also keep in mind that some stores offer online purchase with in-store pickup, so search their policies or call customer service to find out. )
The Best Gifts For Girls Who'd Rather Be Napping
17 Holiday Gifts Beauty Experts Want This Year–Revealed!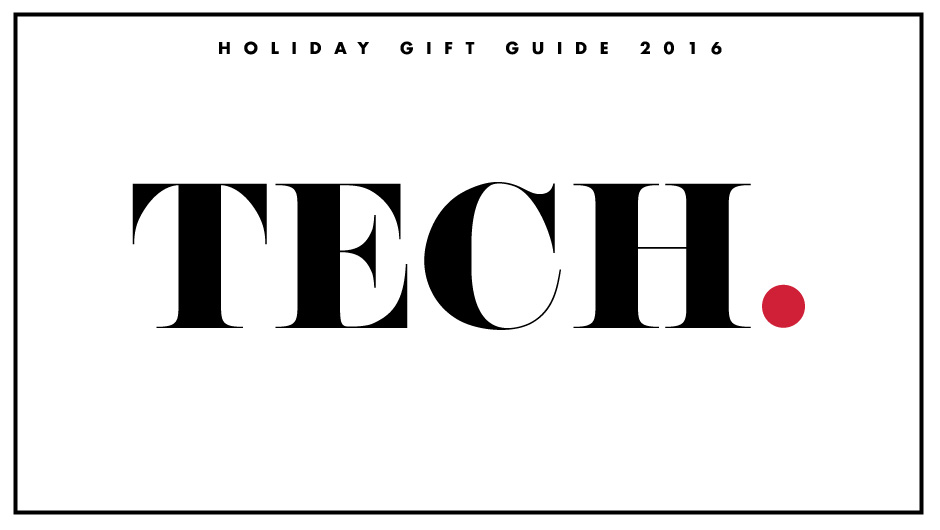 These Are The Tech Gifts To Buy On Black Friday: Apple Watch 2, DJI Drone, More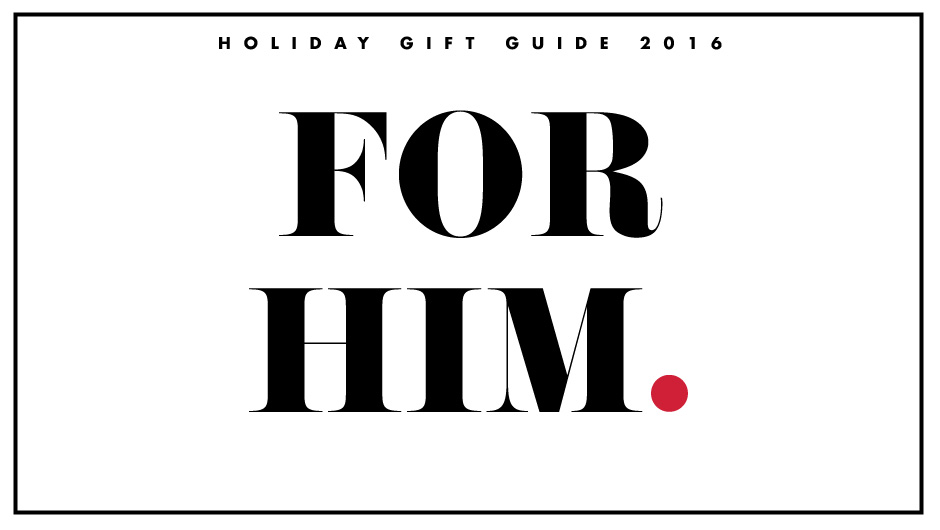 Let's Make This Real Easy: The Only 6 Gifts Guys Want This Year
Calling All Beauty-Lovers! Add These Beauty Gifts To Your Holiday Wish List ASAP
These Are The Best Holiday Gifts For Kids This Season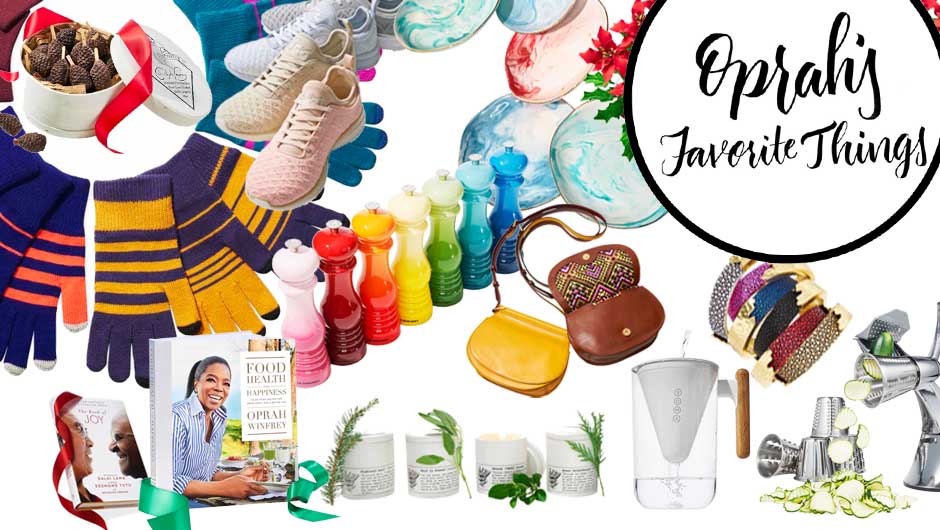 Oprah's Favorite Things 2016 Includes Gold Michael Kors Sneakers, The New Fitbit, More
The Gifts Every Woman Wants This Year: Dior Sunglasses, Adidas Sneakers, More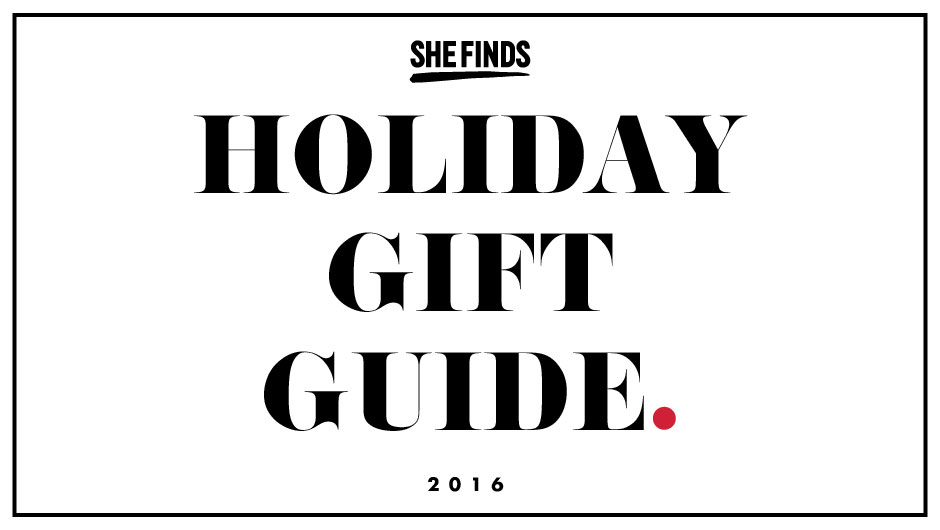 These Are The Gifts Everyone Will Want This Year!
It's The Most Wonderful Time Of The Year! Shop The Best Holiday Beauty Gift Sets Now
Imprint Is The Unforgettable Free Father's Day Gift You've Always Wanted, But Never Knew About Until Now
Father's Day just might be the year's most impossible holiday. I love celebrating the fathers in my life, but finding them gifts that they'll actually enjoy? Not so easy. I'm pretty sure I've given my dad almost exactly the same tie three years running, so I'm desperate for some new ideas. Luckily, I just learned about Imprint and this year's epic Father's Day gift is already in the works. Never heard of Imprint? Prepare to be hooked. The site lets you compile a collection of personal messages--like photos, notes and videos--and then send them to someone special. Remember that homemade card you designed for dad when you were ten that he loved? Yeah, this is the new and improved 2016 digital-era version! What makes Imprint even more special is that you can invite friends and family to collaborate on one. Just imagine replacing all of those random gifts that dad probably doesn't even really need, with heartfelt, personal notes, pictures and videos from the people he loves most. That right there is truly priceless. The best part of all, though? Creating an Imprint is totally free. Yes, you read that right--F. R. E. E. You can request support from Imprint's concierge for $99, but it's actually quite easy (and fun!) to do it on your own. So if you're looking for a unique Father's Day gift (especially one you won't have to pay to rush ship), check out Imprint ASAP! You can send an invitation with instructions to anyone that you want to contribute and Imprints last forever. CREATE YOUR IMPRINT NOW
Here's How You Can Get 20% Off The Flowers You're Planning On Sending Mom For Mother's Day
The editors at SHEfinds wrote this blog post on behalf of The Bouqs Co. and received compensation as part of our agreement. When all else fails, flowers. Whether you still have no idea what to get mom for Mother's Day or you already have an epic brunch and gift reveal planned, flowers always make every celebration that much better. Of course, seriously stunning flowers have the power to take an ordinary Mother's Day to extraordinary in a flash, which is why we simply must put you on to The Bouqs. They don't just do any 'ol arrangements; they get handpicked blooms from the side of a volcano for their bouquets. Yeah. Talk about totally unique and over-the-top. Add to that that their flowers are delivered as early as two days after being cut and there's no doubt you've got Mother's Day gold on your hands. If you haven't ordered your Mother's Day flowers yet, you're in luck. For a limited time only, The Bouqs is offering 20% off your order, plus free shipping! This one's a no-brainer. Go check out their amazing bouquets stat! SHOP THE BOUQS FOR MOTHER'S DAY NOW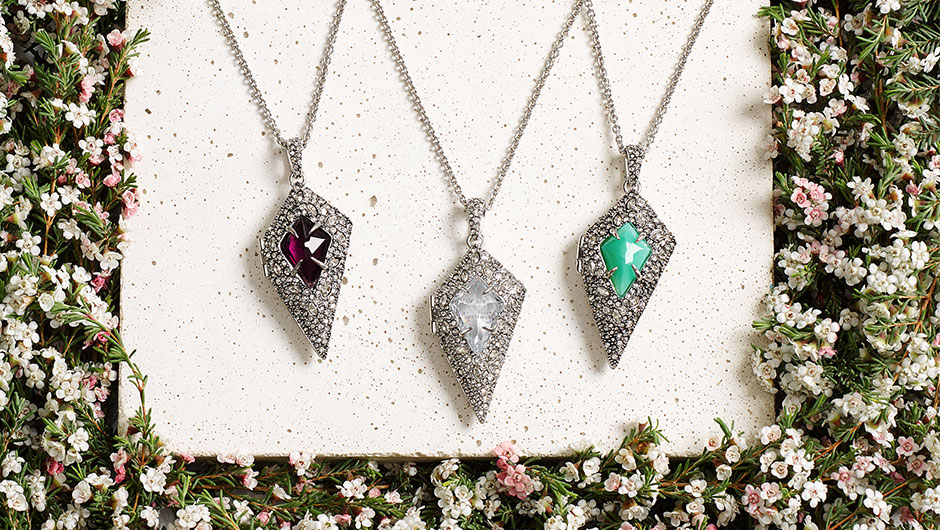 Still Need A No-Fail Mother's Day Gift? Go With This Gorgeous Alexis Bittar Locket
We feel your pain. Moms can be tough to shop for, especially on Mother's Day. You want to show her how much she means to you and how much you appreciate all she's done for you... no pressure or anything. It's time, however, to stop stressing and start shopping. We found a gift that is sure to make mom shine this year: Alexis Bittar's Limited Edition Encrusted Crystal Lockets. Obviously these necklaces are stunning all on their own, but add a family photo inside and this piece is sure to become an instant favorite. And if you really feel like spoiling mom, don't stop with the locket. Alexis Bittar has tons of stunning earrings, bracelets and other jewelry that are fit for a mother on her special day. Just don't wait to shop--Mother's Day will be here before you know it! Limited Edition Encrusted Clear Crystal Locket ($275) Limited Edition Encrusted Chrysoprase Chalcedony Crystal Locket ($275) Limited Edition Encrusted Amethyst Crystal Locket ($275) SHOP ALEXIS BITTAR'S MOTHER'S DAY GIFTS TODAY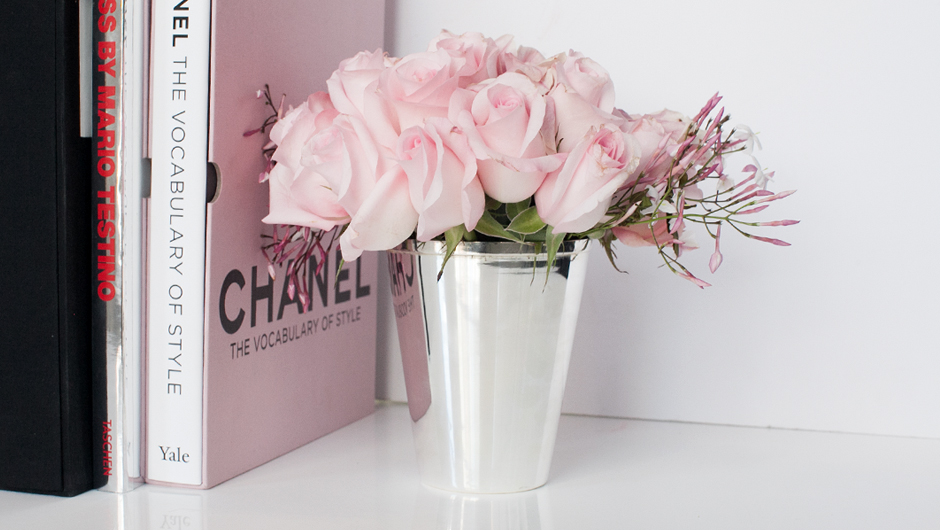 Barnes & Noble Just Made Mother's Day Shopping A Whole Lot Easier
The editors at SHEfinds wrote this blog post on behalf of Barnes & Noble and received compensation as part of our agreement. We all know a mom, whether it's your own mother, grandmother, aunt or friend--who deserves to be shown love and appreciation every day of the year. But on Mother's Day, you'd better bring your A game. Luckily, Barnes & Noble did the really hard work this year. They rounded up a ton of gifts any mom would love in their mega gift guide! When we say they have something for every mom, we really and truly mean it. There's The Nest and other bestsellers for the book-loving mama in your life. Know a mom that loves to cook? There are hundreds of cookbooks and entertaining tomes like Chrissy Teigen's Cravings and Lauren Conrad's Celebrate. For the mom who loves traveling to foreign countries through the pages of a good book, check out James Patterson's Private Paris. There are even options for moms that may be a little too busy to actually read. Barnes & Noble's selection of beautiful coffee table books, like Chanel: The Vocabulary of Style, are out of this world. So no matter who you're shopping for this Mother's Day, you'll be sure to find the perfect present at Barnes & Noble. SHOP BARNES & NOBLE'S MOTHER'S DAY GIFT GUIDE NOW
If You're Not Getting Customized Ray-Bans For Valetine's Day, You Need To Dump Bae
Valentine's Day is an opportunity to be showered with love and hopefully gifts, and if your bae needs some giftspo, Ray-Ban's engraving option is where it's at. They just launched a new heart symbol on their Ray-Ban Remix program, so he basically has no excuse to give you anything else. Hearts, guys!!! ♥♥♥ If you don't already know, Ray-Ban Remix allows you to choose one of 15 Ray-Ban styles and customize it with different lenses (standard, gradient, mirrored and polarized), frame and temples colors and/or a personal message on the frame, temples and case. The personal engravings can be literally anything you want (here's where your guy can get romantic--hint hint). More info on Ray-Ban Remix here! SHOP RAY-BAN REMIX NOW
This T-Shirt Is The Ultimate Galentine's Day Gift For Your Bestie
So maybe your relationship status is "single" on Valentine's Day (Dakota Johnson, Rebel Wilson and I are with ya, gurl), but that doesn't mean you can't partake in a made-up holiday about lOoOoOve. Celebrate that special someone who you have bestowed upon the honor of "bestie." We found an excellent way to share your bond with the world, this Hips and Hair Mary-Kate and Ashley Muscle Tee ($48). What says LYLAS more than a cool muscle tee that references your favorite duo, MK & A? Nothing, that's what. Hips and Hair Mary-Kate and Ashley Muscle Tee ($48) Don't forget to check out: Are Katy Perry and Orlando Bloom hooking up? and how to brew coffee at home
43 Valentine's Day Gifts You Can (And Should) Buy For Yourself #LoveIt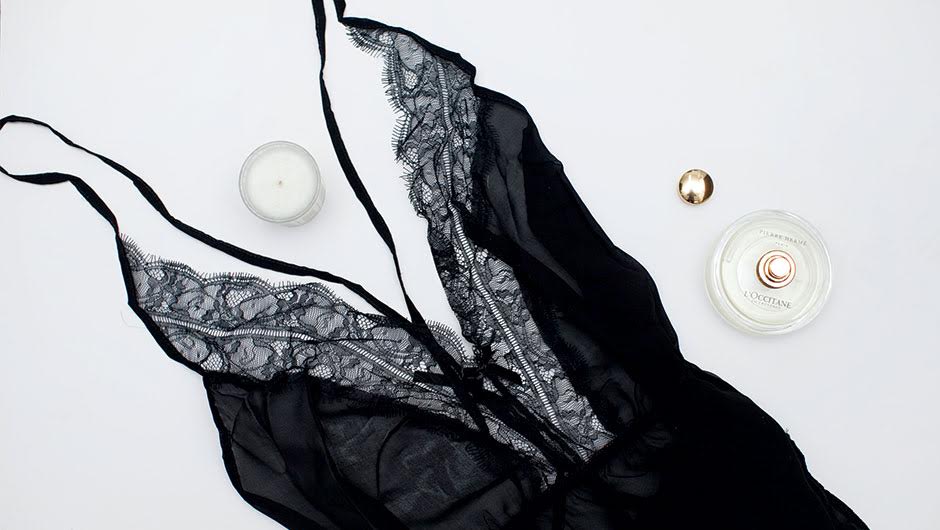 What To Buy For A Lingerie Shower: Really Pretty Gift Ideas From $16
21 Bridesmaids Gifts That Aren't Lame
PHOTOS: The Craziest Celebrity Christmas Gifts
Happy Boxing Day! Celebrate Today With eBay's Valet Service
Today is Boxing Day! For anyone that doesn't know, Boxing Day is a holiday celebrated in different countries and it takes place the day after Christmas. Boxing Day started a while back when people in the service industry would receive a "Christmas Box" from their employers. It allows people to enjoy the day off and spend time with their families. This year, eBay is celebrating Boxing Day all weekend! They are inviting people to local malls to sell their unwanted gifts. You can return your gifts to the "North Pole" by visiting pop-up eBay selling stations in eight Westfield shopping centers across the country. In addition to selling stations, there will be pop-up kiosks and five drop box locations. You can either list the items yourselves or enlist the help of professional sellers from eBay's Valet service. What's more, you don't have to even pay the valet fees! When you arrive at a kiosk, you can choose to sell your items through Valet or traditional selling. If you're using the drop box method, you will be directed by an eBay ambassador who will let you know where to drop off your unwanted items in the drop box. If you don't have your gift on hand, don't worry because you'll be given a box to package up your item at home. The boxes will be marked "Wish Bigger." See the list below for location details! Pop-up kiosk locations: San Francisco, CA Westfield San Francisco Centre 865 Market Street San Francisco, CA 94103 Saturday, Dec. 26th, 12 p.m. – 7p.m PT Sunday, Dec. 27th, 11 a.m – 6 p.m PT Paramus, NJ – Pop up Kiosk one day only Westfield Garden State Plaza 1 Garden State Plaza Blvd Paramus, NJ 07652 Saturday, Dec. 26th 12 p.m. – 7 p.m. ET Chicago, IL Westfield Hawthorn 122 Hawthorn Center Vernon Hills, IL 60061 Saturday, Dec. 26th, 12 p.m. – 7p.m CT Sunday, Dec. 27th, 11 a.m – 6 p.m CT Drop box locations:  Los Angeles, CA Westfield Century City 10250 Santa Monica Blvd. Los Angeles, CA 90067 Saturday, Dec. 26th, 12 p.m. – 7p.m PT Sunday, Dec. 27th, 11 a.m – 6 p.m PT Paramus, NJ – Pop up Kiosk one day only Westfield Garden State Plaza 1 Garden State Plaza Blvd Paramus, NJ 07652 Monday Dec 28th 11 a.m. – 7 p.m. ET Santa Clara, CA Westfield Valley Fair 2855 Stevens Creek Blvd. Santa Clara, CA 95050 Saturday, Dec. 26th, 12 p.m. – 7p.m PT Sunday, Dec. 27th, 11 a.m – 6 p.m PT Seattle, WA Westfield SouthCenter 2800 Southcenter Mall Seattle, WA 98188 Saturday, Dec. 26th, 12 p.m. – 7p.m PT Sunday, Dec. 27th, 11 a.m – 6 p.m PT Tampa, FL Westfield Citrus Park 8021 Citrus Park Town Center Mall, Tampa, FL 33625 Saturday, Dec. 26th, 12 p.m. – 7p.m ET Sunday, Dec. 27th, 11 a.m – 6 p.m ET Washington D.C./Baltimore, MD Westfield Montgomery 7101 Democracy Blvd. Bethesda, MD 20817 Saturday, Dec. 26th, 12 p.m. – 7p.m ET Sunday, Dec. 27th, 11 a.m – 6 p.m ET Don't miss your chance to win a $1,000 shopping spree at BCBG and 12 duck boot outfit ideas! [Photo: eBay]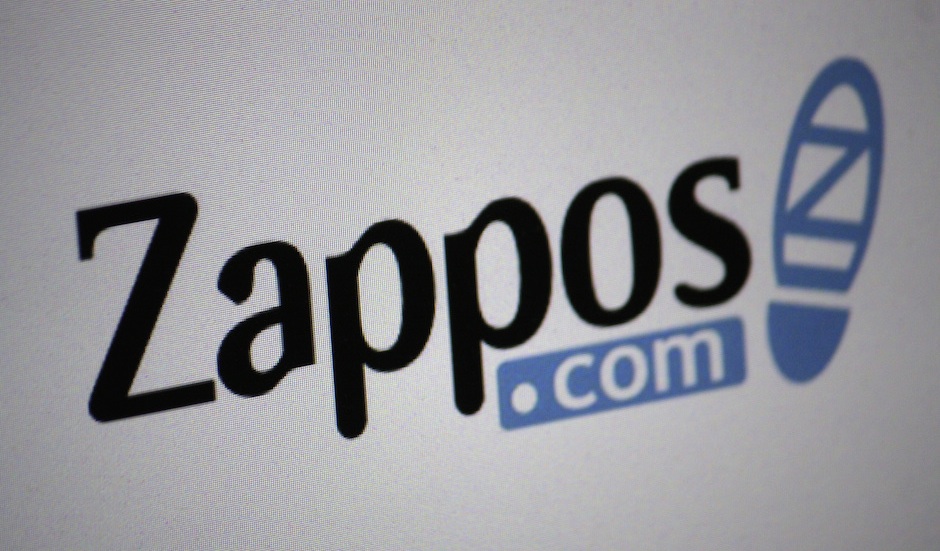 You Can Get A $100 Gift Card To Zappos For Your Unwanted Christmas Presents
So, you got a gift you didn't want for Christmas and are too lazy to do anything about it. The box sits in your home for months after the 30-day return limit and you wind up with nothing. It happens to everyone. However, this year, Zappos has a solution for this dilemma. For the first 500 callers between 11 a.m. and 11 p.m. EST on Saturday, December 26th, Zappos is offering $100 gift cards in exchange for your unwanted presents, which will then be donated to charity. If you're one of the lucky, Zappos will send a pre-paid label that can be used to mail in your gift. The "Happy Returns" idea was created to emphasize the brand's incredible commitment to customer service. You must call this number: 1-800-927-7671. Good luck! [Photo: Shutterstock]
Hurry! These Stores Are Offering Free Overnight Shipping Today And Tomorrow
Calling all last-minute shoppers! There are a handful of stores offering free overnight shipping for a few more hours so if you still have gifts to buy now is the time to do it. These are the store who will hook you up: - Free overnight shipping when you spend $100 until 6pm EST today at Alex & Ani. - Free overnight shipping with code HURRY until 3pm EST today at Benefit Cosmetics. - Free overnight shipping if you order by 11:59am EST on 12/23 at Bluefly. - Free overnight shipping until 12pm EST on 12/23 at Caudalie. - Free overnight shipping on orders over $150 through 12/22 at Cle de Peau. - Free overnight shipping through 12/22 at DVF. - Free overnight shipping on orders over $200 with code XMASEVE until 12pm EST on 12/23 at Maje. - Free rush delivery until 12pm EST on 12/23 at Nordstrom. - Free overnight shipping on orders over $150 through 12/22 at NYDJ. - Free overnight shipping until 2pm on 12/23 at PUMA. - Free overnight shipping until 2pm EST today at Rebecca Minkoff. - Free overnight shipping on orders over $100 through 12/22 at Shisheido. - Free overnight shipping on orders over $89 with code ROCKET through 12/22 at Thierry Mugler. - Free overnight shipping through 12/22 at Threads for Thought. - Free overnight shipping until 2pm EST today at UGG Australia. Be sure to check out $35 designer jeans and Alessandra Ambrosio's cute fringe handbag.
There's Still Time To Receive Free Shipping And Get Your Gifts By Christmas #Hurry
Christmas is only four days away, which means it's time to get all your holiday shopping done if you haven't already. If you don't have time to go to the store, don't worry because there are still some retailers offering free shipping guaranteed to be delivered by December 25. Seriously, though, don't wait any longer than today to place your orders! Save on shipping at these retailers: 6pm Madewell Neiman Marcus (use code NMRUSH) Paige Denim Pottery Barn (use code FREESHIP) rag & bone Rebecca Taylor Saks Fifth Avenue (use code HOLIDAY) Saks Off 5th (with code SHIP 99 on orders of $99+) Shopbop Target UGG Australia Vince Don't miss how to pack for the holidays and 40 eGift cards that you can order online today! [Photo: Shutterstock]
40 Gifts Cards You Can Order Online Today & Get In Time (It's A Christmas Miracle!)
So, Christmas is right around the corner and you STILL need a gift. Don't panic. We saved the best gift for last and it's an eGift Card. Not only will the recipient love it, gift cards are the most requested gift for the eighth straight year, but you also don't have to deal with a card and wrapping paper. #WINNING. We rounded up 40 places where you can just click to send a gift certificate to your friends and family. It's THAT easy. From Shopbop and Nordstrom to Amazon and Starbucks, here are the best places you can get an eGift card online: Shopbop Amazon Nordstrom Starbucks  Kate Spade J.Crew Bloomingdale's 6pm Gap   Madewell Banana Republic Sephora Zappos Tiffany Target Saks Bliss Net-A-Porter Old Navy SPANX Topshop Macy's Barnes & Noble H&M Neiman Marcus iTunes Anthropologie Tory Burch Bath & Body Works The Limited Urban Outfitters Steve Madden American Eagle CB2 JC Penney Lord & Taylor Pier 1 Imports Sunglass Hut The Body Shop Victoria's Secret Williams Sonoma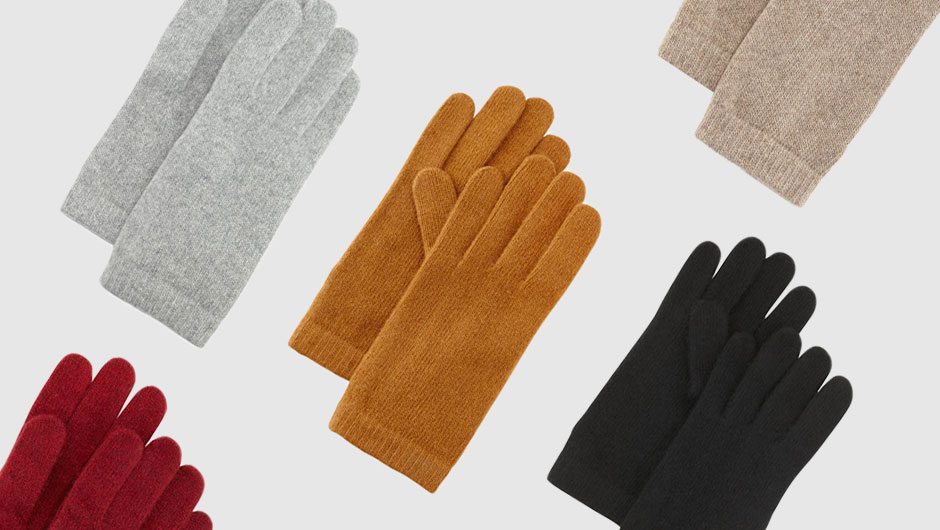 We Found The Perfect Last-Minute Gift At Neiman Marcus Last Call–$22 Cashmere Gloves!
Between holiday parties, last-minute gifting and finishing the year out with a bang, we're guessing you're super busy this time of year. Lucky for you, we found the perfect, no-fail gift for everyone still remaining on your holiday shopping list so you don't have to. Even better? It's super affordable, too! Behold, the most luxurious cashmere gloves in every color of the rainbow currently on sale for just $22.50 at Neiman Marcus Last Call. Everyone knows cashmere is a crowd-pleaser, so whether you're shopping for a friend, your sisters, your mother or even your boss, these will not disappoint. And at $22, you can totally affordable to get a pair for yourself, as well. Shop below! Portolano Cashmere Gloves - Black Portolano Cashmere Gloves -Toffee   Portolano Cashmere Gloves -Ashton Red Portolano Cashmere Gloves -Light Heather Grey Portolano Cashmere Gloves -Camel Portolano Cashmere Gloves -Royal Blue Portolano Cashmere Gloves -Yogi Ivory Portolano Cashmere Gloves -Teal Portolano Cashmere Gloves -Nile Brown Portolano Cashmere Gloves -Sugar Blue Portolano Cashmere Gloves -Purple  Be sure to check out Olivia Wilde's pretty bikini and the most popular dry shampoo at Sephora. [Photo: Neiman Marcus Last Call]
12 Last-Minute Gifts That Are Wrapped And Ready To Go #YoureWelcome
25 Gifts For Your BFF, Bestie, PIC–Whatever You Call Her, She'll Love 'Em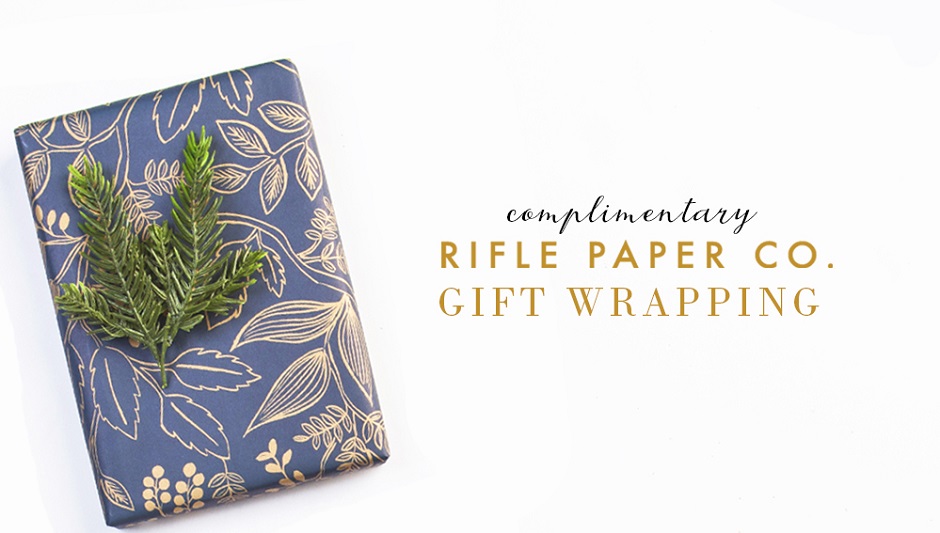 Get Your Holiday Gifts Wrapped For Free At Splendid Stores Around The Country This Saturday
Still haven't knocked out your holiday shopping yet? No worries! Splendid has you covered. For one day only, Splendid is offering complimentary wrapping in exclusive Splendid & Rifle Paper gift wrap on purchases at Splendid stores around the country. Even better, you'll also get 20% off their entire in-store purchase including winter sale items all day long! It's all going down on December 19, so mark your calendar. Click here to find the Splendid store near you. Be sure to check out these cute Shopbop mugs and the new Sarah Potempa blow dryer.