Hot Topic: Would You Let A Stranger Touch Your Daughter's Hair?
On Saturday, while enjoying a Mother's Day pedicure with my mother and my daughter, it happened to me. I've read countless articles about other mom's experiences, but I'd yet to experience it myself. Being that I live in the New York City and it's so culturally diverse, I actually thought it wouldn't happen to me. But it did. As I was sitting waiting for my nails to dry, one of the nail technician's who didn't have a client came over and told me how cute my daughter was. I thanked her and then she asked, "Can I touch it?" Huh? I thought to myself. "Her hair," the woman said. "Can I touch her hair?" Before long, there was a small gathering of three woman running their fingers over my daughter's braided hair. Now part of me wants to see the good in this. I get that cornrows look "cool" if you're not accustomed to seeing them every day. I get the very rudimentary feeling of wanting to get a closer look at something that's unfamiliar. I know, well at least I hope, these women didn't intend to make me or my daughter feel ostracized. Problem is, while they were gawking over my daughter's hair, there was another part of me that wanted to say she isn't a freak. Her hair isn't some strange thing that should be behind glass for people to peer upon like an exhibit. It's hair for goodness sake! And I'd rather you not have your fingers in it! In retrospect, I probably should have said something, but I thought it would make an even bigger scene. And I didn't realize how much it bothered me until my daughter asked yesterday why they were touching her hair. I told her it was because they thought her braids were cool, but part of me was wondering the exact same thing. "Yeah, why were they touching your hair?" What's crazy is, I have a friend whose son has gorgeous red hair. And she gets the same thing! Complete strangers coming up to her asking if they can touch his hair. But I'm wondering, as moms should we embrace these opportunities and allow people to touch our children's hair so they realize it's really not that different? Or should we put our foot down say, "Heck no! No you may not touch my child. He/she isn't some circus act and I will not allow you to ogle." If you've ever been in this position, how did you handle it? If not, how would you handle it? Share in the comments. Click here to email Jeanine, the author of this post.
10 Things Suburban Moms Probably Take for Granted…
Despite my complaints (wait for them, they're coming), I wouldn't trade living in the city for anything. I love that my daughter has such easy access to all the city has to offer and raising her in such a diverse environment is really important to me. That being said, raising a kid in a city seems much harder in a lot of ways than raising children in the suburbs. I'm sure being a suburban mom comes with its own challenges, but as a city mom I feel like suburban moms have it good. They have space, privacy and of course, there's all that money they're saving. The point of this post isn't to offend or insult suburban moms. Rather, think of it as my way of commiserating with other city moms. And in the process, maybe helping a few suburban moms who may be feeling down about their situation realize it isn't so bad. Here are 10 things that make being a city mom hard as hell... 1. Space. And I'm not just talking about apartment space, although that is a problem, too. Everything in the city seems more compact. It's a breeze to push your double stroller through grocery store doors in the 'burbs, but it's darn near impossible to get that rig inside the corner store. Trying to navigate once you're actually in the store... whole other issue. 2. Not having to carry your stroller up and down stairs. I will admit, this is how I lost all of my baby weight and some. But when I was carrying that 25 pound beast up subway stairs, I honestly thought there couldn't be anything worse. Even labor paled in comparison. 3. Not having to push your stroller through snow. Strollers, like cars, should come with 4 wheel drive. Just for city moms. Have you ever tried pushing an umbrella stroller over 3 inches of snow? Yes, it's probably the best arm workout ever, but it's also like a modern day variation of that whole pushing a rock up a hill torture. 4. Being able to run to a car with your kid when it's raining. But if instead you have to get yourself, your kid, his/her backpack and your own bag to a bus stop 3 blocks away, the rain is essentially your immortal enemy. I know they make children's umbrellas, but that requires actually getting your kid to carry his/her own umbrella. Not that easy when the wind keeps blowing it up, or the rain keeps blowing underneath it or your kid is just not in the mood that day. 5. The school situation. I know that some suburbs have bad public schools, but I feel like the situation is even more dire in cities. The classes are too big, the facilities are decrepit, the list goes on. That means private schools are really most parents' first choice, except that unlike public schools, private schools turn people away. The competition factor plus the tuition makes educating your child in the city pretty much a nightmare. 6. Inviting the grandparents to spend the week (ok, maybe just the weekend) with you. I'd love for my parents to come stay with me for a few days, but that would mean they'd have to sleep (a) on an inflatable mattress or (b) in the bed with my daughter and me. Not. Happening. 7. Being able to take your kid out to eat. Of course, there are plenty of wonderful restaurants in the city featuring a diverse array of food. Unfortunately, lots of those restaurants look down on diners under the age of 10. They don't have crayons, they don't serve milk and they don't respond well to having to clean up spilled beverages. In general, I feel like eating establishments in the 'burbs are way more kid-friendly. 8. The money situation. We all have bills, I know. But at least in the suburbs you're getting something other than location for $1600/month. 9. Privacy! Because we live in such close quarters in NYC, your neighbors basically know what you do every second you're in your apartment. They know when you're weaning your baby off the paci--they hear the screaming every night. They know what you ate for dinner--they smell it across the hall. They know when you go on vacation--they stop hearing your child scream in the hallway. In some ways it's a blessing, to have someone who knows your goings and comings, but it can also be a bit of a curse. 10. Letting your kid be a kid. Toddlers love running around and they deserve to work off some of that steam. In a house, a kid can run around and stomp to their heart's content, but if my little girl so much as steps too loudly my downstairs neighbors are on the phone with the landlord petitioning for me to get evicted. City moms, did I miss anything? Suburb moms, what sucks about raising kids in the 'burbs? Share in the comments. Sign up for our newsletter to get even more finds delivered right to your inbox. Click here to email Jeanine, the author of this post.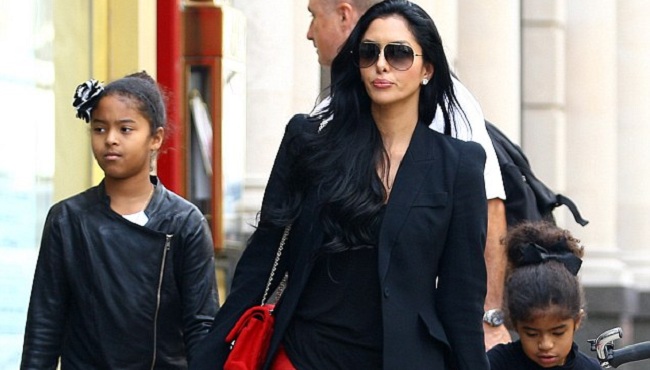 Kobe Bryant's Wife Is Pissed…
Kobe Bryant's wife, Vanessa, is furious because of these photos. Find out why >>
Why Is Everyone So Obsessed??
You won't believe why these moms posed in just their bras and why everyone is talking. What's the big deal?? >>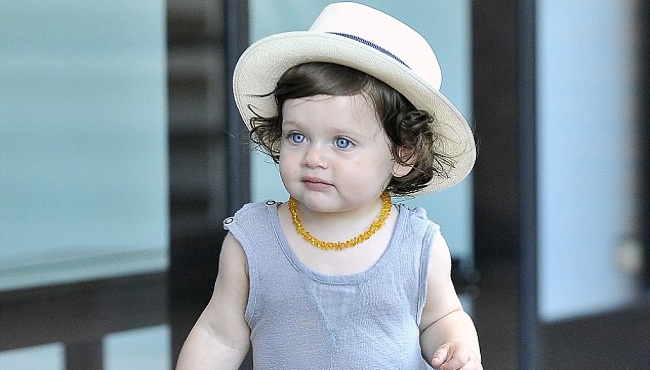 Trendy or Is She Trippin'? What Do You Think of Skyler Berman's "Accessories"?
Now there's no denying little Skyler Berman is beyond adorable. Between those chubby cheeks and those gorgeous eyes, he's hands-down gorgeous. But after we finished swooning over what a cutie little Skyler is, we had to take a look at ensemble. His mom is celebrity stylist, Rachel Zoe, after all. Tiny TOMS shoes? We totally approve. Fedora? Adorable. Jumpsuit? Unusual, but okay. Beaded necklace? Hmm... (more…)
Mary-Kate Olsen Is Making a Big Mistake…
Yes, that is Mary-Kate Olsen with her new boyfriend, Olivier Sarkozy, and his daughter. Yes, his daughter appears to be taller than MK (ha!) and yes, her beau is much older than her. 16 years to be in fact. But that's not what's really messed up here. What's wrong with this picture? >>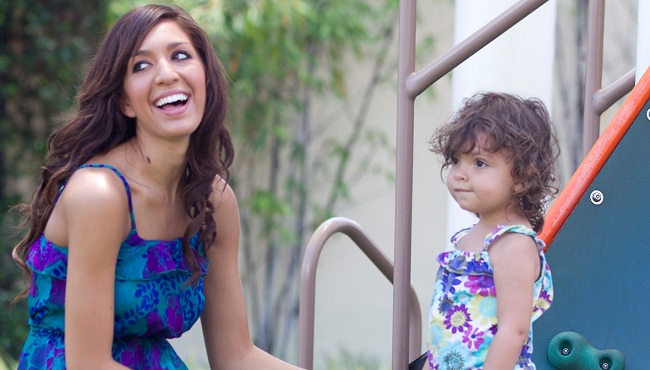 Exclusive! Teen Mom Star Farrah Abraham Recaps The Explosive Season Premiere of Teen Mom, Season 4
She's back! The final season of Teen Mom premiered last night and there were laughs, tears and lots of shockers. We're thrilled to welcome back Teen Mom star Farrah Abraham as our guest contributor as the last season unfolds. Each week she'll be recapping the newest episode and addressing our tough questions head on. This week, Farrah opens up about what changed her mind about leaving Sophia in Iowa, how's she dealing with depression and what she has to say to all the people who criticize her relationship with her mom. (more…)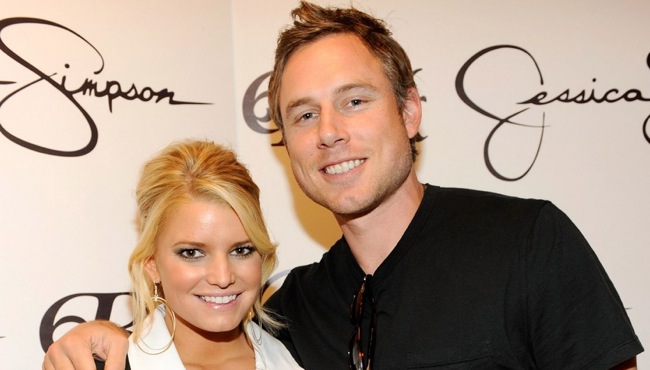 Should Jessica Simpson Have Waited?
We love Jessica Simpson and her complete honesty, but her latest admission sort of makes us cringe. Find out what she did >>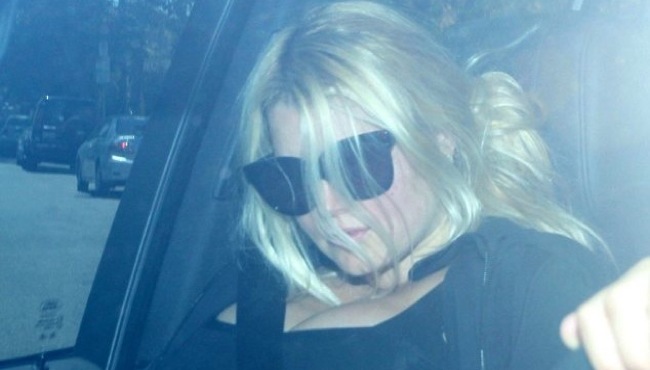 Tsk, Tsk, Jessica… What Happened to Following Doctor's Orders?
We already know Jessica Simpson broke the no sex for 6 weeks rule, but it looks like she isn't heeding this advice either... Find out where the new mom was headed >> Sign up for our newsletter to get even more finds delivered right to your inbox. Click here to email Jeanine, the author of this post
Say What?! Diddy's Not Paying for His Son to Go to College?
He's the richest man in hip-hop and made $35 million last year. But when his son goes to UCLA this fall, Diddy won't be paying a dime. Find out why >>
Best Mom Ever? Gywneth Paltrow Takes Her Kids to the Jay-Z and Kanye West Concert In London
Yup, that's little Apple and Moses Martin throwing up their diamonds. They are 6 and 8, mind you. Too young for a rap concert? Find out what other moms are saying >>
Have You Seen The New Time Magazine Breastfeeding Cover? What's Your Take on Attachment Parenting?
Pretty provocative cover for Time magazine, right? But I like it. The story details the rise of Dr. William Sears and attachment parenting, the parenting philosophy he created. (more…)
Should Women Receive Mother's Day Gifts… Even If They Aren't Mothers?
Seriously. Over the weekend, I overheard a woman going on and on about what she wanted for Mother's Day. Diamond earrings, a few hours at the spa and a nice dinner out. Except for one small detail--she didn't have any kids! I almost fell out of my chair when the lady she was with asked, "Your husband does all that and you guys don't even have kids yet?" Apparently, her and her husband have an agreement that because she could theoretically have kids, she should get a Mother's Day present. Is it just me or is that a little... weird? (more…)
Is This What Motherhood Really Looks Like?
Have you heard about this new website, theshapeofamother.com? Yes, that pic above is from the site. And before you gawk, hear me out. Moms are bombarded with images of celebrities who bounce back in 2 seconds and never have scar or flab to show they were ever pregnant. The beauty of Photoshop, right? So the woman behind the site thought wouldn't it be great if moms submitted pictures of their real, un-airbrushed bodies to help support and encourage other moms coming to terms with their post-baby selves. Pouches, stretch marks, saggy skin--it's all there. (more…)
Would You Subject Your Child to a DNA Test… For Preschool?
My daughter is 3-years-old, which means I am currently in the throes of preschool admissions. And yes, it is miserable. Here in NYC, preschool admission to public school isn't guaranteed, so you have to explore other avenues just in case. I already went through the private school admissions process, but decided the $30,000/year price tag was just too much to swallow this year. We're now awaiting the placement decision from the public school system and if that fails, I'll have to look into community organizations that offer preschool. All in all, it's a nightmare, a constant source of stress and just so unpleasant. But little did I know, it could be worse. How? Apparently there is a preschool here in NYC that requires DNA tests for admission. Oh yes, you read that right. Maury Povich-style DNA tests! (more…)
Jessica Alba's Tattoo: Love It or Hate It?
The first thing I thought when I saw this pic of Jessica Alba with that arm tattoo? I hope it's fake. Not that I have anything against tattoos--I have three myself. But that one just isn't right and it doesn't seem to fit with her style. Check out that cute outfit she's wearing--you probably didn't even notice her awesome turquoise jeans because that tattoo is so jarring. (more…)
Will Someone Please Pay Nadya Suleman to Just Go Away??
I'm sorry, I know this is mean, but I really wish Nadya Suleman (aka Octomom) would just go away. I know I am probably encouraging her further by even posting this, but her latest make-money scheme is actually a discussion I think is worth having. In case you hadn't seen or heard about it, Nadya recently posed nude for Closer magazine. Why? Because she needs money for her kids, of course. (I will not subject those of you who'd rather not see the pic, but if you are interested it's here.) (more…)
25 & Pregnant: A New Celebrity Trend?
Have you noticed that more and more younger celebrities are expecting babies these days? First, there was Hilary Duff who just welcomed her first child at 24. Then there was Kristin Cavallari, who announced she was pregnant at 25. Then came Snooki, who's 24 and pregnant. And now there are rumors that Megan Fox--who was born in 1986--is pregnant. (more…)
Jessica Simpson Weighs How Much?!
More power to Jessica Simpson for embracing her pregnancy with such humor. After joking she wasn't expecting twins and that she has tons of amniotic fluid, Jessica also recently revealed to Hello! magazine that she's put on 40 lbs. since becoming pregnant. (more…)
What's The Right Thing for Trayvon Martin's Parents to Do?
I hope you've been following this case. Back in February, a 17-year-old kid named Trayvon Martin was shot and killed in Florida. He was walking in the gated community where his father lived when a man named George Zimmerman shot and killed him. Trayvon was unarmed. He was talking on the phone with his girlfriend when the confrontation with Zimmerman began. He was gone moments later. (more…)
What Dharun Ravi's Guilty Verdict Means for Us Moms…
Have you been following the Dharun Ravi case in NJ? In case you're unfamiliar, Tyler Clementi committed suicide after he found out his roommate, Dharun Ravi, had watched him via Webcam kissing another man. As a result of Clementi's death, Ravi was charged with invasion of privacy, bias intimidation, tampering with physical evidence, tampering with a witness and hindering apprehension. Today, the jury found him guilty of all those charges. (more…)
The Pregnancy Chronicles… Easier the Second Time Around? I Think Not.
On March 21, 2012, my hubby and I will welcome a baby girl as the newest addition to our family. Although this is my second child, the nervousness and anxiety of bringing another little person into this world is as though this is my first time around. Honestly, from the moment I found out I was pregnant, I've had the same fears and thoughts I did with my son. (more…)
Exclusive! Behind The Scenes With Celie of Ralph Lauren's RL Gang
Last year Ralph Lauren launched a contest to find the newest member of the RL Gang crew and we helped announced the winner. It's been almost a year since Celie won the opportunity of a lifetime, so we decided to check in with the little superstar. Celie was busy shooting her second RL Gang installment, so she shared a few behind the scenes pics and told us what it's been like to model for one of the biggest--and best!--brands in the world. Check it out: [slideshow] (more…)
Mason Dash Disick Steps Out in… PJs?! Kourtney Kardashian Must Really Have Pregnancy Brain
Now normally, Mason Dash Disick is one of the best dressed celebrity babies. From his leather loafers to his cool shades, Mason always looks sharp. Which is why when I saw this picture of him sporting PJs and infant UGG boots, I thought "Hmm." (more…)
Frequent Flyers Beware! Your Kid Could Get You Kicked Off The Plane
How many of you saw the segment on The TODAY Show yesterday about the family who got kicked off the plane in Turks & Caicos? Apparently, Colette Vieau's daughter, Natalie, was having a bit of a meltdown when the Jet Blue captain decided he wasn't flying with these folks on the plane. They were headed to Boston--which is a 4 hour flight from Turks & Caicos--but the Vieau family had to wait until the next day to get home. Here's the clip: (more…)
Stella McCartney Hates The Word Nanny–What Words Make You Cringe As a Mom?
Can you believe fashion designer Stella McCartney has 4 kids under the age of 7? Yikes! How that woman manages to run a fashion empire and keep her house in order is a mystery to me? Well, not so much anymore, actually. Stella recently fessed up that she has help--a "good husband," a housekeeper and a nanny. Actually, scratch the nanny and replace her with friend because Stella isn't too fond of the whole nanny term. She says, "I have a nanny, though I find that word jarring. I tell her, 'I just want to call you a friend.'" Nice, right? Except most of us don't keep our friends on payroll. But I digress. The real question here is why Stella has issue with the term nanny. Is it a s class thing? Does she feel guilty about needing help? Whatever the reason, don't we all have words that make us cringe as moms? I sure do. Here are a few: (more…)

Jennifer Garner at Disneyland…What's Wrong with this Picture?
No, I don't have a problem seeing the very pregnant Jennifer Garner at Disneyland with her family. More power to her. Actually, my beef is with Ben Affleck. Seriously, Ben, your wife is going to give birth to your third child any day now, AND she's spending the day on her feet (which are probably swollen) at Disneyland. Come on, the least you can do is carry her backpack for her! (more…)

Mama, Dada or Kiosk? What Was Your Baby's First Word?
Kiosk for baby's first word? In case you missed last night's hilarious episode of Up All Night, that was baby Amy's first word. Yes, kiosk as in the kiosk at the mall where her parents got their phone covers. Or was it 'Kia' like the car? So 'kiosk' or 'Kia'. It didn't really matter as long as Amy's first word wasn't 'Mama' or 'Dada'.  Why?  Because neither parent wanted to concede defeat over which name Amy said first...although I give the lead to dad, Will Arnett, who actually got something on tape. (more…)
Would You Ever Vacation With Just Your Kids?
Anyone else have vacations on the brain? I totally can't stop thinking about going somewhere hot and sunny, and my daughter is on board, too. Every chance she gets she is telling me about how much she loves the beach. So yesterday, I started researching beach getaways for the two of us. Except when I ran the idea by my dad, he totally freaked. "What? The two of you in a foreign place all alone? I don't think so. That's too dangerous." (more…)
I Don't Know What's Wrong With This Picture, But It's Giving Me the Creeps…
No, your eyes are not deceiving you. That is indeed a woman sleeping naked with a baby. Now ordinarily, I'd be cool with a woman sleeping naked with her kid. But this woman is Coco, the Twitter-happy, very voluptuous wife of actor Ice T. And that's not her baby. It's her nephew. (more…)
Tell Us: What Are Some of Your Favorite Family Rules?
I won't lie.  I can't take credit for finding this (I saw it posted on Facebook), but I liked it so much I had to share.  Sweet, right?  And look, I already covered two of my family's rules in this paragraph alone: always tell the truth and share.) In addition to the rules printed on the wall art (which is on sale for $29), here are a few more rules that apply to my household.  When you're done reading them make sure to share some of your family rules in the comments below. (more…)
I Thought I Dodged the Terrible Twos…
If there was one thing that completely terrified me as a first-time mom, it was that stage veteran moms lovingly referred to as the "terrible twos." My baby boy, DJ, had always been a very active child. Moments after exiting  the womb, he was grabbing at the medical instruments. He first held his bottle at 3 weeks and found ways to rock himself in his bouncy chair as an infant. He sat up at a couple months and began to crawl not soon after. Although it took him a while to start walking, once he got the hang of it, I was pretty much sprinting after him. He was mobile, fearless, and nothing could stop him. But I had things under control. (more…)
Would You Ever Wear a Skimpy Bikini…Pregnant?
So yesterday I shared my beef about tight leather maternity pants--am I the only one who thinks they're a bad idea?  Well, today I'm moving on to maternity bikinis.  Would you dare to bare all your curves like the pregnant Kourtney Kardashian vacationing in Mexico?  Did you wear a bikini with a bump? (more…)
5 Reasons Every Mom Should Vacation Regularly… Without Her Kids
Yup, I've had a total change of heart. Almost one year ago exactly, I lamented that I just couldn't fathom the idea of taking a trip without my daughter. But now? I'm kind of already thinking about my next one. (more…)

Leather Maternity Pants: Hot or Not?
I saw this photo of Victoria's Secret model, Alessandra Ambrosio, wearing tight leather maternity pants yesterday, and I couldn't help but think...HOT!  And I'm not talking 'hot' as in sexy and glamorous, although mama did look damn good. It was more like hot as in uncomfortable and sweaty. It reminded me of that one Friends episode where Ross tries to impress a girl by wearing tight leather pants.  And then he couldn't pull them up after using the bathroom...even with the help of baby powder and lotion.  Hilarious! Now can you imagine the same scenario but with a pregnant woman...traveling on a plane?  Sounds like a nightmare, right?   But then again, when it comes to maternity clothes, I believe in comfort first, and I would never wear leather maternity pants. What about you?  What do you think of her leather maternity pants?  Hot or not?  Sound off in the comments below. (more…)
So…Which NFL Team Are You Rooting For?
Here's the big question of the day: which NFL baby set do you prefer?  In other words, which team are you rooting for this Super Bowl Sunday?  Sound off in the comments below. P.S. The sets are on clearance for just $10 at macys.com. (more…)
5 Things I Wish Other People Wouldn't Talk About In Front of My Toddler…
Last night I decided to treat myself to an impromptu manicure. And yes, even though I'm well aware the nail salon probably is one of those places you shouldn't bring a child, I brought my daughter anyway. It was 7 o'clock on a Wednesday--who gets their nails done at that time? Apparently, foul-mouthed gossipy women. A few minutes into my manicure, a woman walks in and almost instantly she's sharing the latest updates on her personal life with everyone in the salon. She's having drinks with her old roommate who is a total b*tch and afterwards she having dinner with her ex who cheated on her. Now a part of me wants to be that mother who can turn the other cheek and ignore her inappropriate talk in front of my 3-year-old. But it's not like she didn't see my little girl sitting there. Couldn't she have cooled it on the personal talk just a little? I didn't say anything to her last night, but after I was finished the salon manager apologized. It made me think, though: what else do I wish people wouldn't talk about around my daughter... (more…)
5 TV Shows You Probably Shouldn't Let Your Kid Watch…
I have always considered myself a reality television junkie. Yes, even though I know many of these shows are actually pretty far from "reality," I'm still hooked. But it needs to stop. After all, I have a 2-year-old son who sees what makes his mom happy and tries to imitate what the folks on TV do to make her laugh. Here's a list of shows I should probably never watch around my son... but I sometimes slip up. Hey, I'm only human. (more…)
Mel B.'s Baby Girl is Adorable, But That Headband…
Is it just me or does anyone else kind of hate those baby headbands with the huge flowers on them? You know, sort of like the one Mel B.'s baby girl, Madison Belafonte, is wearing in the pic above. Now don't get me wrong--I think Madison is adorable. From her wide eyes to those chubby cheeks, she's a total cutie. But don't you find that headband a little distracting? It almost takes the focus away from the cute baby it's on. Plus, it looks uncomfortable. (more…)
An Open Letter to Issac, Oscar, Versace and All the Other Designers Launching Children's Clothing Lines
Over the last few months, countless high-end designers have announced and/or released children's clothing lines. There's Isaac Mizrahi, Oscar de la Renta, Young Versace, Lanvin... the list literally goes on. Now the question I have to all these designers is "Why?" No really, why? So you could charge moms astronomical prices to simply clothe their kids? And in this? [slideshow] (more…)
25 Things I Want to Teach My Daughter Before She's a Teenager…
Way back when... This morning I was having a conversation with my daughter on the way to the babysitter's house. Like, a full out, coherent conversation. And it struck me that my baby is not a baby anymore. I'm not even very sentimental, but I was immediately choked up thinking how fast the time has gone. She will be in school in no time and then she'll be in college and that's when the floodgates opened. Now that I've composed myself, I decided to make an important list of things I must teach my little girl before she starts hating me becomes a teenager. So here goes... (more…)
Breastfeeding: So Easy You Can Do It Upside Down…
Remember the hilarious baby sleep positions diagram post from earlier this week?  Well, here's another funny pic from the same site.  I'm not really sure what exactly is going on but it looks like mom is doing yoga and breastfeeding at the same time...upside down...naked...outdoors. Call me a slacker mom, but I can't multitask like her.  I'm more of a one thing at a time kind of mom!  But maybe she's on to something.  Maybe breastfeeding upside down is one way to prevent saggy boobs?  And it just goes to show that you don't really need that Boppy Pillow! (more…)
6 Signs You're Headed for a Bad Baby Name…
I wasn't one of those expectant moms who labored over a baby name. As soon as I found out I was pregnant, I wrote down two baby names I liked--one for a boy, one for a girl. Once I found out I was having a girl, the decision was made. I stuck to that original name and never looked back. Not everyone is like that, however, and that's why there are entire sections of bookstores and websites dedicated entirely to choosing the perfect baby name. But you know what? I tend to think the more you grapple with a decision, the more complicated you're going to make the answer. And I think this is especially true for baby names. I can understand if you're going back and forth between two names, but then to overanalyze how to spell it or how it will look on paper... Seriously? I get that your kid will have this for the rest of his/her life, but it's not rocket science. Given some of the names I've seen popping up recently, I thought I'd offer some helpful tips to all you moms struggling to find the perfect baby name. If you find yourself considering names that fall into one of the following categories, slowly back away. You're headed for a bad baby name... (more…)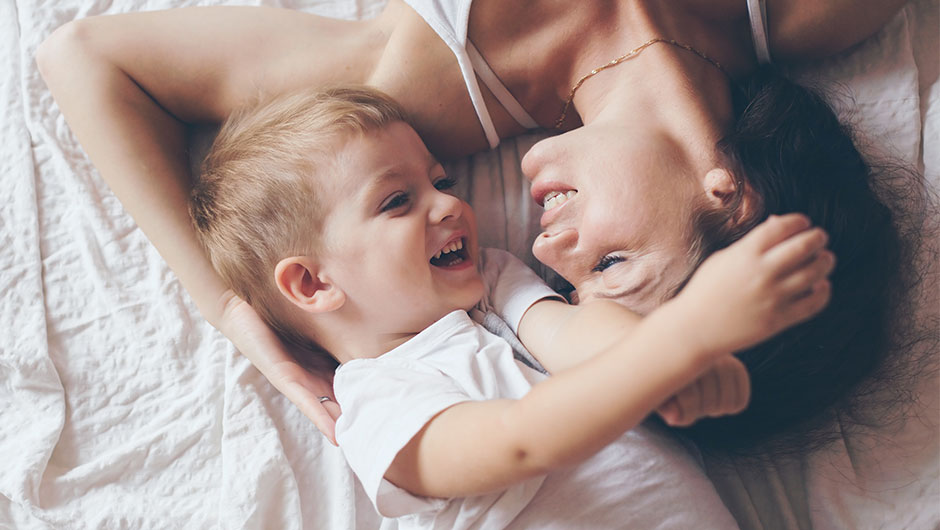 Just Because I Didn't ______, Doesn't Mean I'm a Bad Mom
Remember the birth announcement for Blue Ivy? It's such a throwback now, but I remember it like it was yesterday--probably because I found it to be so offensive. Beyonce and Jay-Z's publicist said: "She was delivered naturally at a healthy 7 lbs." Okay--so what exactly is an unnatural birth? One via C-section? One that involves an epidural? I'd like to think Beyonce didn't choose this particular phrasing to assert some kind of superiority, but let's be honest: moms are judgy. We've all experienced some sort of guilt trip because we didn't do something the "right" way. But at the end of the day, if your kid is happy and healthy, does it really matter if you had an epidural or only dressed him/her in organic clothes? Probably not. So before your next playdate with the judgy mom on the block, read these 10 reminders and commit them to memory. Just because you didn't _____, doesn't mean you're a bad mom. (more…)
Is This $400 Lanvin Doll Really Anything More Than a Glammed Up Mammy?
Yesterday, a coworker sent me a link to these crazy $400 Lanvin dolls. She initially sent me this doll, but I was more alarmed when I looked down at the You May Also Like section and saw the black doll above. Umm, no Net-a-Porter, I don't like. Of course, the $400 price tag is ridiculous, but what's even more insane is that the doll is basically a glammed up mammy. Sure, her apron is gone and she's wearing a little more eye makeup, but there's really no denying the likeness. From the red headscarf right down to the red lips, that is definitely a mammy. (more…)
Do You Really Have to Send Thank You Notes for Christmas Gifts?
Now that it's January 10, more than 15 days after Christmas, and there's neither stamp nor thank you note to be found in my house, I'm going with no. Believe it or not, I actually do still believe in sending paper thank you notes. If someone lets us stay over at their house or does something nice for my daughter, I usually send a thank-you. But for Christmas gifts? It's just not happening this year. (more…)
Is This Homework Assignment Racist? You Be The Judge
Yup, this is really a question from a 3rd grade math assignment. A teacher  at Beaver Ridge Elementary School in Norcross, Georgia allegedly included this question, and other referring to slaves picking cotton and oranges, in her homework assignment for her 3rd graders. And surprise, surprise--parents are not happy. (more…)
Year In Review: The 11 Most Infamous Moms of 2011
There was a lot to celebrate in 2011. From stylish celebrity moms-to-be to drool-worthy collaborations, lots of the year's news made us giddy with delight. But 2011 wasn't without its share of drama. And sadly, moms were at the center of a lot of it. So as we send off 2011, let's agree to send off these hot mess moms and their craziness. Hopefully they'll all be behaving better in 2012. Behold, the worst moms of 2011... Botox mom. Sure, it all turned out to be a hoax in the end, but that just made it worse. It was bad when she "injected" her 9-year-old daughter with Botox--it was worse when she came clean about lying about the whole thing for cash. (more…)
That's a Very Good Question, Riley…
Check out this adorable little girl pondering why girls are forced to pink and boys are forced to like superheroes: (more…)
Move Over LEGO Man, There's a New Girl on the Block
And she's causing quite an uproar.  That's one of the new LEGO Friends girls gracing the cover of Businessweek, and it doesn't take a LEGO maniac to notice the difference.  She's taller, less blocky, and she's not yellow.  Heck she's not even called a mini-fig anymore.  She's a "mini-doll" that LEGO execs hope to appeal to the "other 50 percent of the world's children" (AKA little girls). (more…)