It's Going To Rain A Lot This Summer: Time For You To Grab Some New Rain Boots
April showers might bring May flowers, but according to the weather reports throughout summer, the only thing they're bringing are more rain storms. So don't ruin your new spring wedges--invest in a pair of quality rain boots like Hunter rain boots or these Loeffler Randall rain booties. If you don't know which ones are right for you, consult our Rain Boot Buying Guide - you can thank us later. Need help shopping online? Take a look at all of our buying guides & don't forget to sign up for our newsletter.
Best Sellers: The Key To Getting Through The Rest Of Winter: Big, Bright Handbags Do The Trick
It's not really warm enough to go crazy buying a spring wardrobe, but the first step to transitioning to next season is the handbag. Think of how easily these bright handbags transform your wardrobe--especially your tired winter coat. Check out our entire guide to bright handbags--there are 6 more to choose from.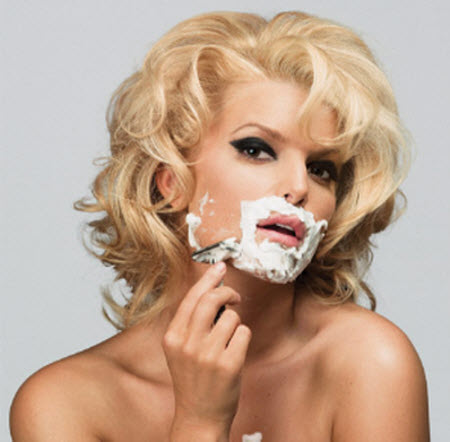 'Tis The Season Of Hair Removal…Are You Ready?
If only we could all look so sexy while shaving, a la Jessica Simpson. Between the thought of hot wax and lasers, our legs and bikini lines hurt just thinking about it. But, thankfully our shopping guide to the best hair removal products features the best razors, shaving creams, depilatories, and at-home waxing kits. So what are you waiting for? Time to get rid of that unwanted hair and show off your smooth skin, just in time for Spring. Make sure you've shopped our beauty guides for the best hair care and the best moisturizers. Join our e-mail list for exclusive SHEFinds updates.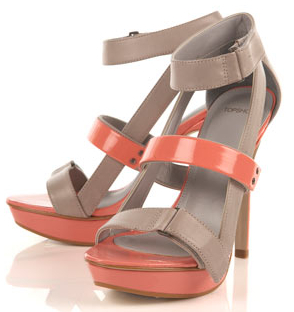 Break Away From Boring Shoes For Good With The New Colorblock Trend
Sick of the same old black shoes? Us too. Look no further than colorblock shoes. Combing colors on shoes makes these fashion-friendly shoes more than a must-have, they're an essential. These Topshop Luminate Grey Ankle Strap Sandals ($145) are professional enough to show off at the office and exciting enough for any night out with your friends. Give our colorblock shoes guide a peek and banish boring shoes for good. Check out more shoe trends like our guides to the best flat sandals, the best cage booties, and the best flat black boots. Don't forget to sign up for our e-mail list for exclusive SHEFinds updates.
Stay Posh This Spring (Come Rain Or Wind) With Victoria Beckham-Approved Trench Coats
With the first day of spring coming up, you don't want to be stuck in the rain without a jacket. And what better way to celebrate warmer weather than with a classic yet stylish trench coat? Whether it's long or short, beige or black, our trench coat shopping guide has it all, like this J. Crew Icon Trench Coat ($298). So be sure to check out the latest trends and find a trench coat that works for you. (more…)
Bestsellers: Stylish Rain Boots That Do Double Duty During Snowstorms
What's worse than an unexpected snowstorm? Not being dressed to handle it. Take a cue from Alexa Chung, Kate Moss and Gwyneth Paltrow, and grab yourself a  new pair of You're welcome. Follow the author of this post on Twitter @shefindseileen." target="_blank">stylish rain boots, and we guarantee next time it starts coming down, you'll be so excited, you may even hop in a few puddles on the way to work. You're welcome. Follow the author of this post on Twitter @shefindseileen.
The 9 Bestselling Stylish Rain Boots That Pass The Icy Puddle Test
The frigid weather is here to stay this winter--so stop ruining your boots and finally invest in a pair of stylish rain boots. What are you waiting for? Those icy puddles are unforgiving, so we've rounded up the best 9 pairs that will keep you warm, dry and (of course) looking cool. Stash a pair of our favorite pumps in your desk for your office meetings and you're good to go, oh, and grab some comfortable leggings, a faux fur vest and some cashmere while you're at it. You're welcome. Follow the author of this post on Twitter @shefindseileen.