Here's Your Complete Guide To Sulfate-Free Beauty Products
If you walk down the haircare aisle at almost any drugstore, you'll see tons of shampoos and conditioners that are sulfate-free. Sulfate-free products like shampoo and conditioner, as well as hand soap, body wash, and dish soap, have become increasingly popular over the past few years. Why is that? What exactly are sulfates and why are they being removed from everyday home, skincare and beauty products? Healthline describes sulfates as "salt that forms when sulfuric acid reacts with another chemical." Sodium lauryl sulfate (SLS) and sodium laureth sulfate (SLES) are the most common sulfates found in shampoos. Essentially, sulfates are responsible for creating the rich lather that makes us feel clean, hence why they're in many soap-like products. So, what's the big deal? "While sulfates aren't 'bad' for you, there's a lot of controversy behind this common ingredient," Healthline reports. Sulfates create a soapy lather that helps get rid of dirt and grime, but it can also strip your hair of its natural oils. And, for people who use hair dyes, sulfates can strip away the pigments. "Sulfates can be harsh on the hair by removing natural oils and allowing more damage to hair that is already color- or chemically treated," the American Academy of Dermatology (AAD) reports. "In addition, there are a few reports linking sodium laureth sulfate and sodium lauryl sulfate to contact dermatitis in some people." Should you throw out the products that you have that contain sulfates? Well, if you have textured or kinky hair, or if you color your hair, the answer is yes; you may want to switch to sulfate-free products. Also, if you have sensitive skin, you may want to switch to sulfate-free products as sulfates can cause irritation. Note that sulfate-free shampoos have a more gentle formula and that they won't create tons of suds like regular products that contain sulfates. But "it is possible to get hair clean without sulfates," says dermatologist Eric Schweiger. "With the lather from a sulfate, you don't have to work as hard to cleanse your scalp. With a product that does not contain sulfates, you will need to do more of a rigorous massage on the scalp in order to get it clean." So, what's the takeaway? Are sulfates bad for you? Sulfates have a long-running history in personal care products, and they're not inherently unsafe for you, many studies conclude. It all just depends on your hair and scalp. Do you have oily hair? Then, continue to use your regular shampoo. The same goes if you have sensitive skin, then you may want to make the switch! Here are some of our favorite sulfate-free products if you're thinking about going sulfate-free: Sulfate-Free Shampoo L'Oreal Paris EverCreme Sulfate-Free Deep Nourish Shampoo ($6.69) Sulfate-Free Conditioner L'Oreal Paris EverPure Sulfate Free Moisture Conditioner ($6.69) Sulfate-Free Body Wash OGX® Coconut Miracle Oil Body Wash ($5.69) Sulfate-Free Hand Soap Everyone Apricot Vanilla Hand Soap ($3.99) Sulfate-Free Face Wash Garnier SkinActive Gentle Sulfate Free Cleanser ($8.99) Sulfate-Free Laundry Detergent The Honest Company Laundry Detergent ($12.79) Sulfate-Free Dish Soap Rebel Green® Peppermint & Lemon Dish Soap ($9.99) Looking for more natural products for you hair? Find out how to make your own chemical-free shampoo and more at SheFinds.com! [Photo: Shutterstock]
4 Anti-Inflammatory Foods You Should Eat For Thicker, Stronger Hair
5 Cheap Natural At-Home Remedies Dermatologists Swear By For Thinning Hair
The One Hair Gel You Should Stop Using, According To Experts
The One Vitamin You Should Take For Longer Hair, According To A Dermatologist
5 Cheap Natural Remedies Dermatologists Swear By For Thinning Hair
5 Cheap Natural Products Dermatologists Swear By For Thinning Hair
Here's Why You Should Never Go To Bed With Wet Hair
The Scary Downside To Hair Extensions That No One Tells You About
4 Ways To Keep Your Hair Healthy At The Beach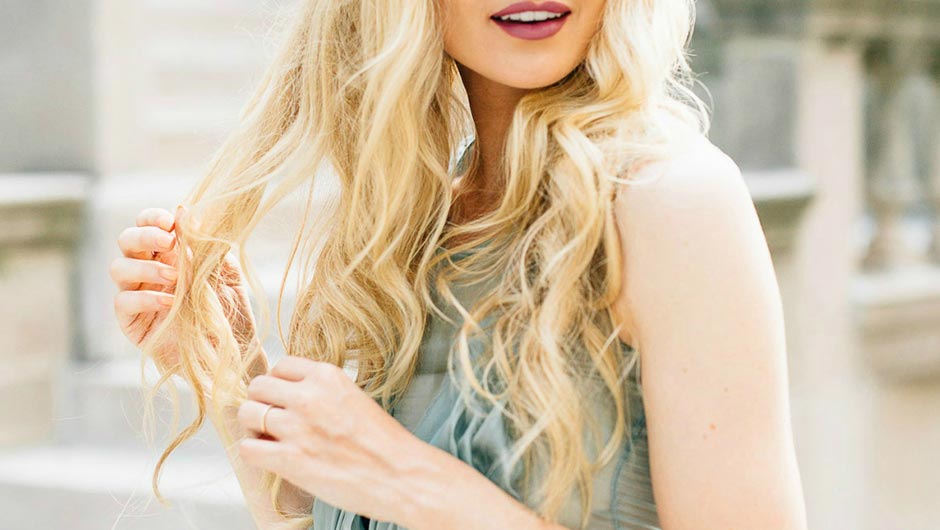 How To Find The Perfect Curling Iron For Your Hair
This Is The Best Product For Frizz–Ever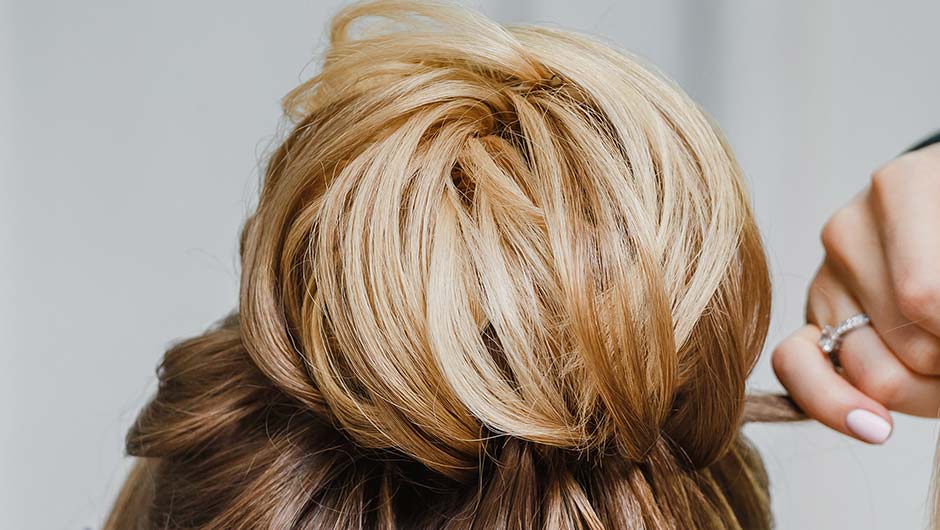 This Genius Hairspray Hack Will Give You A Flawless Top Bun Every Time
How To Get A Perfect Modern Blowout That Doesn't Make You Look Like A Pageant Queen
No matter how cutting edge and characteristic your new haircut may be, if your hair stylist gives you a soap opera actress-worthy blowout, you run the risk of walking out with a cookie-cutter look. We're not hating on our stylists--many are simply responding to a common request by women who crave the kind of voluminous, picture perfect, large-barrel-curl hair that's nearly impossible to replicate at home. But, as more women choose to emulate effortless, off-duty model hair, we need to embrace a new glossary of hair terms to communicate with our stylists, as well as arm ourselves with products and techniques that will help create a modern, non-pageant queen blowout at home. "A modern blowout is generally a little smoother and has a nice bounce and wave to it. It's not so big that it has a pageant hair look," says Chandra Chriswisser, owner and master stylist at Ohana Salon. "To achieve this look at home, start with clean hair and prep with the correct products using a volumizing product at the new growth area and something smoothing throughout the ends--if the hair is finer stick with something that offers light smoothing as well as something with hold to it. If the hair is coarse, use a heavier smoothing product to calm it down." Chriswisser suggests starting by rough drying the hair till it's about 80-90% dry (80% if your trying to smooth curl and frizz 90% if your hair is finer and needs more body). Section off the top "mohawk section" and dry that over directing back and then set each section with either Velcro rollers or make a barrel curl with your hands and clip it in, she says. Let the top hang out and cool while you blowout the rest of the hair. And, remember: the brush you use is everything. "If you want a smoother blowout with minimal wave/curl in the ends use a round brush that's at least 2" or larger," Chriswisser says. "For a blowout with more wave and curl use a round brush with a barrel smaller than 2."" While drying you hair, keep the brush moving all the way down the shaft and blow dry with a flat nozzle, says Celebrity Hairstylist Laurie Heaps. "As opposed to curling the hair around the brush and holding the blow dryer on it, which is the most common mistake my clients make," she says. "Then I would spray a texturizer like Oribe dry texturizing spray for more volume and finish with a White Sands Liquid Texture Medium Thermal Spray. Lift at the root, smooth hair throughout, and a straight end are key to not looking pageant-like." As Heaps mentioned, product and tools are key to achieving a modern blowout. Lisa Abbey, founder & CEO of Flygirl Beauty Brand, recommends avoiding any product with too stiff a hold, like mousses and lacquer-type hair sprays, and relying instead on soft cremes, balms, serums and texturizers. "For soft volume use a bodifying blow dry lotion instead of mousse or volume spray," Abbey says "Try velcro rollers for soft, unstructured fullness and body, instead of the curling iron. If you are a hot tool addict, try wrapping the hair around a flat iron--it gives softer waves than a curling wand." For finishing, give your hair spray the day off and instead use dry shampoos and dry texturizing sprays (we love Matrix Style Link Texture Builder) to get what Abbey describes as a "light hold and definition instead of hard hold or too much volume." And when it comes time to book your hair appointment, you'll get a lot further with your stylist when you bring in photos to show her/him exactly what you have in mind. "The stylist will know from the image that it is a modern blow out using cushion brushes versus round brushes," says Matrix SoColor Celebrity Stylist Nick Stenson. "They'll also be able to tell right away if a curling iron or wand is needed to achieve the look." For more beauty tips, check out how often you should really wash your hair and are ponytails really bad for your hair?  Follow me at @lisacfogarty on Twitter.
How To Air Dry Your Hair… Yes, There's A Right Way
Air drying your hair is one of those ideas that sounds great in theory. But in practice? It's definitely not as simple as walking out of the door. Contrary to popular belief, air drying your hair actually does require some effort. Sheenon Olson, creative director at ATMA Beauty, is here to help with the products and techniques that work best for different hair types. Fine/thin hair. "Thin and fine hair can be treated the same," Olson says. "I suggest using Chiffon Mousse by R+Co. This mousse is great for adding volume. I would simply add the mousse and scrunch your hair to get some texture and body into the hair. Just remember, you don't want to use a product too heavy as it will weigh down the hair and make it look oil and dirty." After scrunching your hair, be sure to enforce a strict no-touch policy and let Mother Nature work its magic. Curly hair. "Curly hair is all about getting control of the curls and many times making those curls more defined," Olson says. Olson breaks curly hair down into two categories. For curly hair that is fine, he suggests the Chiffon Mouse again or, if you want your curls to look much more defined, he suggests the Curl Gloss by Oribe. "This will dry with firm curls that can be broken up to give a much more natural look," he says. As for curly, thick hair: your locks can pretty much absorb everything. "The product I use the most for this is the Curl Silkening Creme by Oribe," Olson says. "It has the perfect balance of moisture and hold.  The moisture helps keep those curls from drying out and there is enough hold to create a perfectly defined curl." Thick Hair. The goal of properly air drying thick hair is to tame it, Olson says. "We have two options here. The first is to go with the wet look and use a hair oil and let your natural texture play up this look," Olson says. "For something that is a bit more refined I would cocktail two of my favorite products together: Oribe Supershine with Oribe Gel Serum. Using equal parts of both, apply to your damp hair.  The next step is to part your hair into two sections from front to back. Create two loose 3 strand braids. You will let the hair dry in these braids. The results for this look amazing--patience is the key as your hair needs to be completely dry. But then you will have great hair that evening and all the next day. The braids combined with the product keeps your hair from getting unruly and frizzy." Oily Hair. The main reason your hair is oily probably has a lot to do with having tight cuticles that won't absorb a lot of product or natural oils from your scalp, Olson explains. He suggests using a quality daily shampoo and either skipping conditioner or applying it only to the mid-shafts and ends. As for which products to use when air drying--that all depends on the texture of your hair. "For oily hair, adding product will quickly make your hair feel dirty," Olson says. "If you have fine oily hair, I would suggest the Chiffon Mouse; if you have thick oily hair, I would go sans product and do the braid technique.  The trick with oily hair is to actually address the problem when the hair is dry. I love the Death Valley Dry Shampoo by R+Co. It absorbs the oils without making your hair feel dirty. If you want a bit more grip to your hair then Badlands Dry Shampoo Paste, also by R+Co, is completely unique and sucks up the oil while giving texture." For more beauty tips, check out are ponytails really bad for your hair? and 8 sleep mistakes that are ruining your skin and hair?  Follow me at @lisacfogarty on Twitter. [Photo: Imaxtree]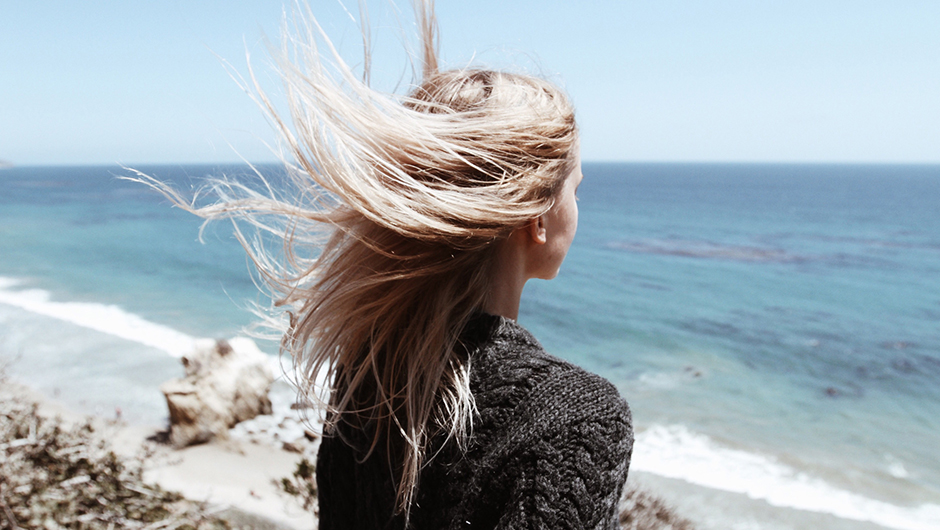 The Interesting Science Behind Why Your Hair Gets Lighter In The Summer
Any light-haired gal who's spent an afternoon under the sun knows that a side effect of a bronzed bod is naturally highlighted hair. But why does your skin get darker under the sun while your hair gets lighter? Interestingly, it has to do with the fact that your skin is alive and your hair is dead. Both contain melanin, but because your skin is alive, the melanin in your skin is able to darken as a reaction to prevent further sun damage. Unlike your skin, the melanin in your hair isn't able to react, and therefore, bleaches in the sunlight like anything else would. (Ever had an awkwardly sun-bleached rug or bedspread because you put it near a sunny window? Yeah, same thing.) Unless sun-kissed highlights are the look you're going for, sun bleaching and UV damage can be a huge hassle in the summer. To protect your hair (especially if itcolor-treatedted!) we recommend spritzing your strands with a UV protectant like Living Proof Restore Instant Protection ($26) every morning. Don't miss: 5 Helpful Tips For Anyone Who Sweats (A Lot) and 5 Easy Ways To Get Tan Without Laying Out In The Sun [Photo: Mija]
4 Genius Tricks To Fake Super Long Hair
While heading to the salon to get a chop when we want shorter hair is pretty simple and straightforward, going from short to long isn't so easy. Of course, there's the option of hair extensions, but it's a process that's both pricey and time-consuming. Thankfully, there's plenty of ways to fake longer hair while you wait for your locks to lengthen IRL. Lots of Layers Next time you hit the salon, avoid blunt cuts and ask for a more layered look instead. While a cut that's all one length makes the exact length of your hair obvious, a layered look will make the ends of your hair less defined. Pick a Center Part Much like when wearing horizontal or vertical stripes, a side part adds width, while a center part will visually lengthen vertically. Translation: For hair that instantly looks longer, simply switch up your part. Straighten Things Out The quickest way to add length to wavy or curly hair without a trip to the salon is by straightening it. No need to flat iron it to death either - the key here is to do a DIY blowout with a round brush to avoid losing bounciness and volume. For the perfect bombshell blowout, run a little bit of Bumble and Bumble Straight Blow Dry ($31) throughout your hair before beginning. Hack Your Ponytail If it's feeling like an updo kind of day, this easy ponytail trick will seriously blow your mind. Start by pulling hair into a half-up style, and pull half of your hair into a high pony on top of your head. Underneath, pull the rest of your hair into a second, lower ponytail. Pull the hair from the higher ponytail over the lower one to hide it, and you'll visually double the length of your tresses - it's that easy! For more hair tips, make sure to check out: Sarah Potempa Just Dropped Two New Beachwavers and The One Thing You Should Do If You Want Longer Hair [Photo: Imaxtree]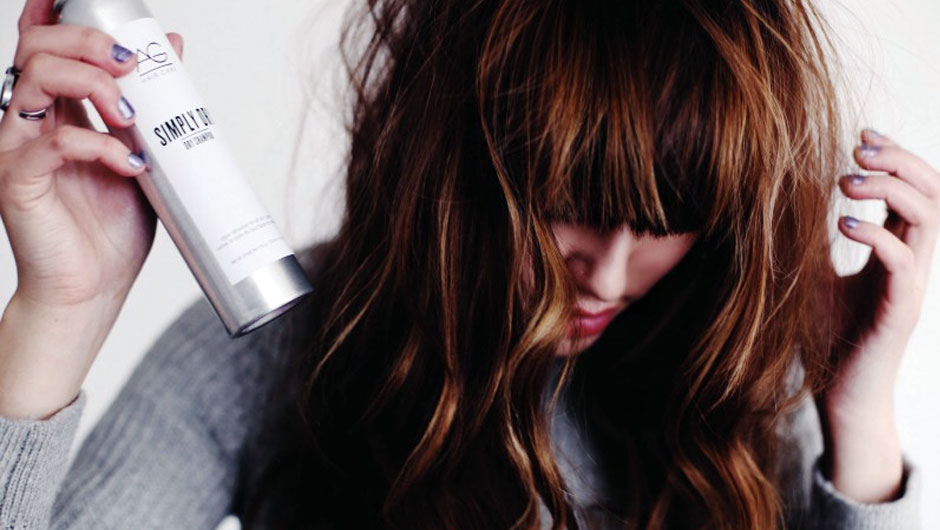 This Is The Best Time To Put On Dry Shampoo #MajorKey
To be honest, I'm not the biggest fan of dry shampoo mainly because of the way it makes my hair feel. However, dry shampoo is seriously life-changing for most women and, when used properly, it's extremely convenient. It's one of those products that pretty much everyone should own just in case there comes a time when you need a little spritz. I've always used dry shampoo in the morning when I wake up, but it actually works way better if you use it at night. RELATED: How To Maintain A Blowout If You Work Out Why is it best to use dry shampoo before bedtime? The product will completely absorb all oil while you're sleeping and it will prevent excess oil from building up. By applying dry shampoo at night, you won't have to worry about that unwanted powdery look because there's plenty of time for the product to be worked into your hair. Plus, while your hair is rubbing against the pillow, the work is essentially being done for you. RELATED: Find Out What Your Hairstyle Says About You When you wake up in the morning, you'll need a simple touch up and that's it! Trust me, you'll see how much better dry shampoo works when you apply it before going to sleep rather than in the morning. Don't miss Lucy Hale's new hair color and find out what your eyebrow shape says about you! [Photo: Natalie Off Duty]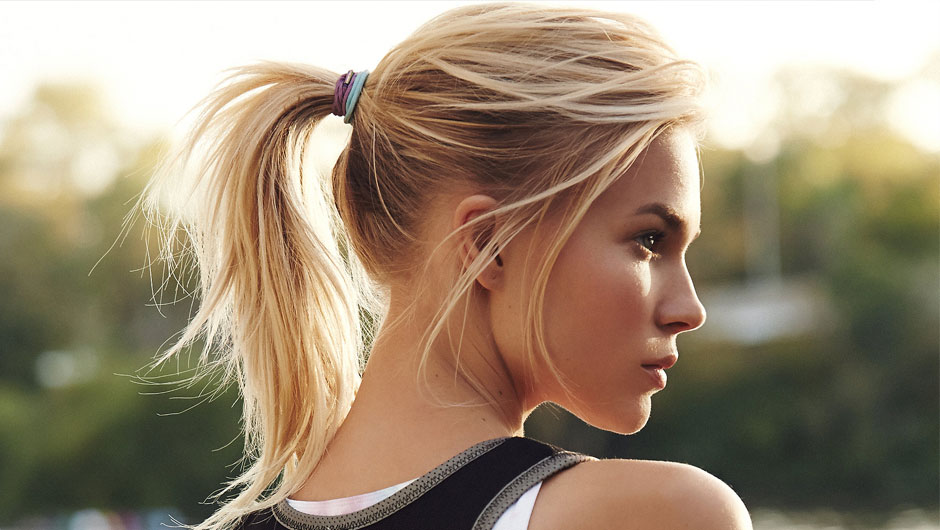 How To Maintain A Blowout If You Work Out
There's no doubt that working out--whether at home or at a gym--is good for your whole body. But that gorgeous blowout you just paid big bucks for at the salon? Probably not going to be looking as good as your firm body after a good sweat sesh. Scalp sweat and constricting hairstyles can take the polish right out of a blowout, but believe it or not there are ways to maintain sleek and straight hair without giving up your daily exercise routines. Erika Wasser, founder and CEO of Glam&Go express styling bar, provides four tips for making your blowout last (even on the treadmill). 1. Choose your style wisely. Before you hit the gym, resist the urge to quickly throw your hair into a reliable tight ponytail. "A braid or a loose top knot are the two best hair styles during a workout," Wasser says. "Both will leave you with tousled waves and no big dents, while still keeping your hair out of your face on the elliptical." 2.  Use dry shampoo. We've said it before: dry shampoo really is a miracle hair product that can do it all. "Dry-shampoo is a great solution both pre- and post- workout," Wasser says. "It will add texture to your braid or bun while making your post-workout regroup a breeze. Just spray 5-6 inches from your root, massage in and style accordingly." 3. Know the enemy. Sure, sweat is no friend of your blowout, but your hair elastics are actually the bigger enemy. "Hair elastics are the number one killer of a great blowout," Wasser says. "They create dents in the hair and are the fastest way to ruin a great hair day." 4.  Keep your hands off. "Your hair's second biggest enemy? Yourself," Wasser says. "I know it's hard post blowout not to touch your gorgeous tresses, however, the oils in your hand will create frizz and pull your style apart. The best bet: admire from afar. Look, but don't touch." For more beauty tips and advice, check out how much hair loss is normal? and what is the ideal temperature for your hair dryer? [Photo: Free People]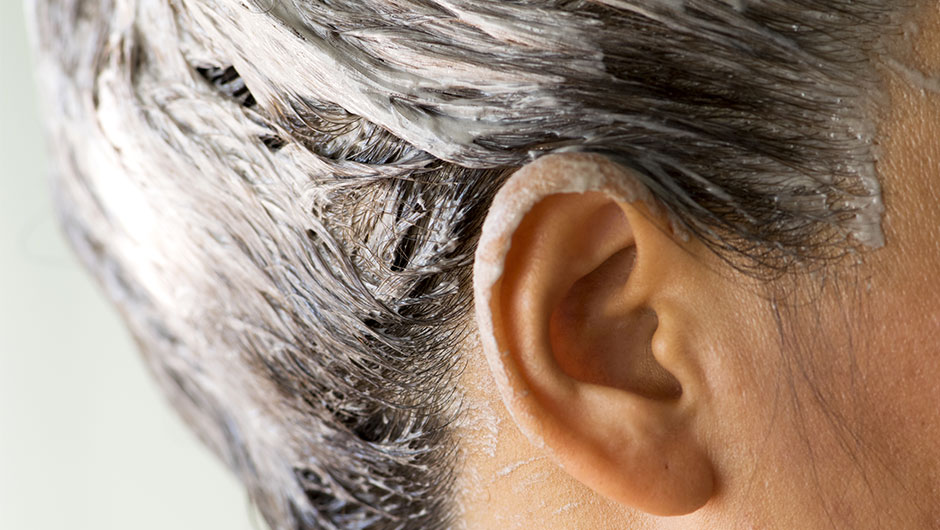 This Is Why At-Home Boxed Hair Dye Is So Bad For You
It's simple to use, costs a few dollars, and saves you a trip to the salon--but there's a good reason why boxed hair dye makes most stylists cringe. For one thing, with the exception of a few lucky women out there, most of us probably don't possess the skills needed to mix color formulas in order to achieve a beautiful, natural hair color that is neither too ashy nor too brassy. Then there's the dye itself, which many experts say is unpredictable and far stronger than those used in salons. In addition to ammonia and peroxide, which can weaken hair, strip it of shine, and in some cases, cause an allergic reaction, Tsippora Shainhouse, a board-certified dermatologist in Beverly Hills and clinical instructor at the University of Southern California, says there are lesser-known chemicals in boxed hair dye that can cause skin to itch and burn or develop red rashes on the scalp, face, and even body. "Three of the top five contact allergens in adults can be found in many hair dyes: PPD (p-phenylenediamine), which is the ingredient in almost all black hair dye and black henna dyes; Formaldehyde (a preservative); and fragrance," Shainhouse says. "These can cause a rash that may not start until a few days after you dye your hair, and it can last for weeks. In fact, it's often persistent because women touch up their roots every 4-6 weeks." In addition to the dangerous chemicals, there's also the issue of color accuracy. Marina Fuks of Serenity Hair Lounge says boxed hair dye is almost always flat, rarely ends up looking like it does on the model on the box and that it's difficult to get out of your hair if you decide you no longer  want the color. "What boxed hair color does not provide is a consultation on what color you are trying to achieve, how much grey you have, what your existing color is, if you're trying to lighten your hair or your underlining pigment," Fuks says. "When a professional is ready to mix your personal hair color, we have 200+ tubes of color in front of us that we choose from to create that perfect blend of color just for you." The reason most at-home kits just don't cut it is simple: they are designed for one purpose and that is to cover grey hair, says Matrix StyleLink Celebrity Stylist George Papanikolas. Because they are determined to take stubborn white or grey hairs and coat them with color, they can also be more aggressive on the hair than necessary. "A professional stylist in the salon can decide if you need a semi permanent or demi permanent like Matrix Color Sync, which has no ammonia and is very gentle," Papanikolas says. "We use them to deposit color and to refresh mid lengths and ends." A "one-size-fits-all" dye solution is never going to be as beautiful as salon color for another glaringly obvious reason, says Adrien Flammier, Senior Stylist at Atelier Emmanuel: your hair has its very own history and a bottle of dye alone isn't capable of catering to its needs. "Hair is not like a sheet of white paper where whatever color you place on it stays true to the color," Flammier says. "Hair dye reacts differently depending on the hair, whether it's porous, already colored, damaged, light or dark. For example, someone with previously dyed blonde hair may think that it's easy to go dark. However, their hair turned out green when using a random box hair dye instead of brown. Vice versa, someone with brown hair may think it's easy to lighten their hair a few shades, but instead, they end up with brassy orange hair." You may be thinking: sure, this is all easy to say, but frequent salon trips can add up in cost. Fuks suggests looking for hair salons that provide educational classes because they may offer discounted prices for services on those days, as well as referral programs to help you bring down the price of a service. "There are multiple steps to actually achieving the perfect color, so it's important to see a colorist," Flammier says. "It might be more expensive than a box of hair dye at the grocery store, but the results will be much better and your hair will stay much healthier." For more beauty tips, check out the worst products for color-treated hair and 2 makeup and skincare bad habits to break ASAP.
The Worst Products For Color-Treated Hair
There's a perfectly valid reason why some shampoos, conditioners and hair serums are marked 'safe for color-treated hair' and others aren't--the array of chemicals and ingredients out there that are disastrous for dyed, highlighted and bleached hair. When you spend so much time and money achieving that perfect shade of blonde, brunette or red, few things are more disheartening than noticing your color fade just weeks after your last appointment. To help ensure you aren't washing your hard-earned hair color right down the drain, we talked to top colorists about the worst ingredients for color-treated hair and how you should best maintain your color. Their best tips are below. Sulfates & Parabens The number one ingredients to avoid if you have color-treated hair? Sulfates and parabens, which are present in both drugstore and high-end hair products."These are harsh chemicals linked to cancer, yet they are so common," says celebrity hairstylist Kacey Welch. Dr. Amir Yazdan, the founder of Modena Hair Institute, adds that the damage caused by these chemicals is so bad, that every time you use a regular shampoo with sulfates, you are taking a layer of color out of your hair. I lieu of cleansers and conditioners that contain these harsh ingredients, Yazdan recommends NYC Curls The Curl Cleanser because he says it gently cleans your hair without sulfates or harsh detergents that strip out color. Alcohol Tiffanie Richards, colorist at Nunzio Saviano Salon in NYC, says women with color-treated hair should also look out for hair care products with high alcohol and oil content. "Alcohol is very drying, which will strip the color, and oil gets into the hair shaft and can actually push color molecules out," Richards says. "Volumizing shampoos and conditioners usually contain a high amount of alcohol, so beware of most of those. No matter what color your hair has been dyed, you need a great moisturizing conditioner. It will keep the hair vibrant and rich." Other Offenders Other ingredients that Yazdan says have numerous effects on the skin and hair when used for a long period of time include triclosan, polysorbates, phenoxyethanol, and dimethicone--so be on the lookout for these when you check the label on your products. Did You Know? Believe it or not, the rules differ slightly depending on whether you are dying your hair blonde, brown, or red. "In most cases, blonde hair is being stripped of color which calls for anything moisturizing. Blondes need not to worry about 'color safe' shampoos as much as moisturizing," says Richards. "The more moisture their hair receives the better the hair and color will look. Now for brunettes and redheads the case is completely different. With these two colors, color is being deposited into the hair which definitely needs a color safe shampoo." For more beauty tips, check out how to make your eyebrows grow faster and do oral vitamins really work?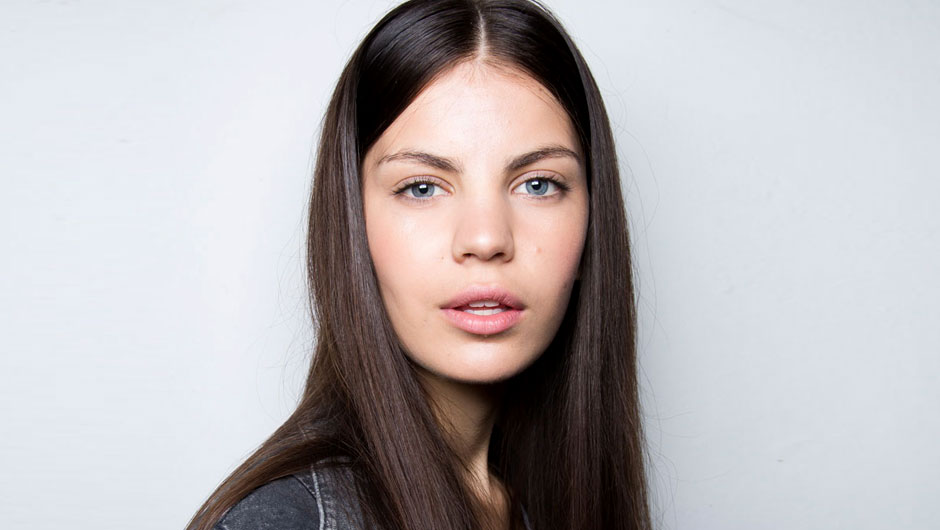 Are Keratin Treatments Really Bad For Your Hair?
If you've ever had a keratin treatment, or know someone who has, you are well aware that, when done correctly, it eliminates 100% of frizz so you're able to wash your hair and run out the door--no dryer or product needed. The downside to the treatment, however, is that your hair may become locked in a specific, straighter-than-you-imagined style and, far more importantly, it can be a risky endeavor--one that can carry both health risks and the risk of damaging your hair. But information about keratin treatments is often conflicting. Some women swear by them, while others tell tales of irreversible keratin trauma. What's the real deal? Jeff Chastain, celebrity hairstylist and creator of haircare line PARLOR, breaks down keratin treatments so you know exactly what to expect. SHEfinds: First things first, what exactly is a keratin treatment? Jeff Chastain: Keratin hair smoothing treatments are heat activated solutions that will give your hair more shine and less frizz for up to four months. SF: How is the treatment performed? JC: There are many types of keratin formulas, and all have slightly different applications. Generally, the client's hair is washed using a clarifying shampoo, not conditioned, rough dried with hands and a flat brush, saturated with keratin formula, blow dried with a round brush, and then flat ironed several times using a 450 degree flat iron. SF: How long does it take? JC: I always tell clients to plan on being there for three hours. That allows a lengthy consultation, application and education on maintenance. SF: How should women care for their hair after a keratin treatment? JC: You must use a sulfate-free and sodium-free shampoo! The salt will break down the keratin faster. Also, I tell clients not to wash their hair any more than necessary to stretch out the length of time they can enjoy the benefits. SF: How does keratin differ from Japanese Hair Straightening? JC: The keratin smoothing treatment should not penetrate too much into the hair. It should sit topically so that it is smoothed on the outside. Some other treatments are actually more similar to the Japanese straightening in that they will penetrate the hair and cause permanent straightening. You must always ask before getting the service done. SF: Will a keratin treatment remove body and volume? JC: They can for several weeks. A lot of hair gets volume from fuzz and frizz, and if you eliminate that, you risk eliminating the volume that comes with it. SF: Do keratin treatments change the texture of your hair? JC: Only temporarily. After several months it should wash out and return to normal. SF: Who is the ideal candidate for a keratin treatment? JC: People who want low maintenance styling and/or have hard to control frizz. SF: Are keratin treatments totally safe? Are there any risks involved? JC: You risk getting a more permanent straightening treatment if you go the inexpensive route. You should always ask what product they are using and google it yourself beforehand. SF: In general, what are the costs? JC: Anywhere from $250-$500 depending on hair length and density. SF: What are the different keratin "levels' and who benefits from each? JC: Some are more flattening, typically with more formaldehyde. Again, ask what product they are using and do your own reading to make sure it is what you want. SF: What are your thoughts on alternative keratin treatments that don't contain formaldehyde? JC: Unfortunately, they do not work as well. When doing them in the salon, stylists will often get asked to redo the service as the client is rarely 100% thrilled with the results. If you only do it twice a year, I suggest going for the solution that contains formaldehyde for longer lasting, smoother results. Just for good measure, we also checked in with Jane Meyer, a scientist and cancer researcher who started a hair repair line called Healthilocks Hair Repair. She cautions women to think about the chemicals being used to alter the composition of their hair before deciding if it's worth the risk. "The 'keratin' part of the treatment is actually the safe part--keratin is protein that can help rebuild hair," Meyer says. "Keratin is added in keratin treatments to try to repair the damage done by the chemicals. But in a keratin treatment the main part of the treatment is the chemical process. Because the chemicals are bad for people, this is regulated by the Occupational Safety and Health Administration (OSHA). Keratin treatments that use ingredients that are harmful, or that create harmful by-products when heated, create health hazards for salon owners and workers. OSHA requires salons that use such products to take special precautions and to follow the requirements of the Formaldehyde Standards for such products." For more beauty tips, check out Cold water is way better for your hair than hot water and Everything you need to know about getting hair extensions for the first time. [Photo: Imaxtree]
How To Lighten Your Hair Without Dye
Whether you're taking a break from chemicals and searching for non-toxic ways to lighten your hair so that the spirit of summer is with you all autumn and winter long, look no further than your own kitchen for a solution. Ryan Zamo, creator and CEO of Z Skin Cosmetics, a 100 percent organic-based skincare, hair care, and mineral makeup line, has done extensive research on how to lighten your hair organically. "I created an organic alternative to Sun In. It's an organic hair lightening product, which is also a leave-in conditioner and styling pomade that provides light hold so your hair looks naturally perfect without being able to tell you have product in it," Zamo says. "The one thing I walked away with after doing weeks of research is this 'If it can bleach your clothes, it'll bleach your hair!'" Additionally, Zamo mentions two extremely popular hair lightening methods that might already be on your radar: lemon juice and beer. Lemon is the most popular because "it's what's known as 'an alpha-hydroxy acid' which dissolves skin/hair cells." Here are even more household items that are worth trying if you're looking to lighten your hair nautrally: - Grapefruit, lime, orange, papaya, pineapple, kiwi or other fruits with citric acid. - Milk, yogurt, buttermilk, and sour cream, thanks to the Lactic acid. - Grapes, grape juice, wine, cream of tartar or other items with Tartic acid. - Apples, vinegar, applesauce, apple cider, and apple cider vinegar due to the Malic acid. - Honey, which Zamo says contains low level amounts of organic hydrogen-peroxide, which is a fast way to lighten hair. - Cinnamon/clove, paprika, nutmeg, and chamomile are also known for their hair-lightening properties. For more beauty tips, check out what to do when your lipstick breaks and 6 drugstore face washes with incredible reviews.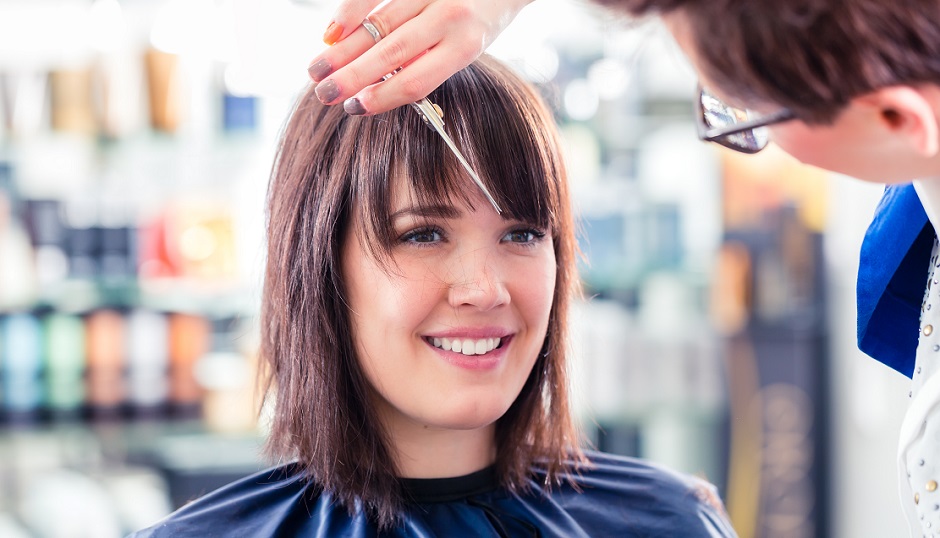 10 Hair Mistakes That Make You Look Older
The whole point of having gorgeous hair isn't to make you look like someone else; it's to make you look and feel like the very best version of yourself. A flattering haircut and well-chosen color can make all the difference in your appearance. Hair mistakes, on the other hand, can have the opposite effect, dragging your face down and making you look much older than your years. Whether you've taken it upon yourself to cut our own bangs or overdo it with drying products, most of us have gotten our hair all wrong at some point in our lives. We rounded up a bunch of top stylists to explain 10 common hair mistakes that actually age you and what you should do instead. 1. Cutting your hair too short when you hit 40. Once upon a time, women believed 40 was the cut-off age for long hair. But chopping it all off without considering your face shape and hair texture can actually make you look older. "This rule is completely outdated," says Matrix SOCOLOR Celebrity Stylist George Papanikolas. "As long as your hair is healthy and cut in a way that suits the shape of your face, I say yes to long hair! Celebs like Sofia Vergara and Jennifer Aniston kill that notion as they wear it so well. What is key to their luscious locks, however, is that they keep them healthy. I suggest weekly hair mask treatments like Matrix Biolage HYDRASOURCE Mask for optimal hydration and moisture." 2. Following the directions on the shampoo bottle. Who on earth are shampoo bottle directions written for, anyway? Is anyone out there actually shampooing her hair twice before conditioning it (if you are, stop that right now!)? "Nothing strips out oils and moisture faster than over-shampooing," Papanikolas says. When you strip your hair of moisture, you run the risk of having dry, frizzy, unhealthy looking hair, which can make you look much older. To remedy this, Papanikolas recommends using a cleansing conditioner like the Matrix Biolage Cleansing Conditioner that gently cleanses and conditions hair in just five minutes. 3.  Going too blonde. Hair that is too dark and flat makes you look older, but Celebrity Stylist Kim Vō--whom Vogue dubbed "the best blonder in the business"--warns women not to become "blonderexic." "If your hair color blends with your skin tone, that will age you,"  Vō says. "Instead, you need to deepen the base to add dimension." In short, there's a big difference between having overly processed hair that looks almost white and makes your face seem paler than it is and a sexy blonde 'do that consists of several shades of blonde--both  lighter and darker. 4. Not using enough product. A little product in your hair--specifically, a conditioner, mask, or serum--goes a long way toward giving you vibrant locks. "Another way to add youth is shine, shine, shine," Vō says. "Whether it's conditioning or shine product, that's the true trick to youthful looking hair." 5. Getting a cut or bangs that point downward. Bangs can help disguise quite a few skin issues on your forehead, but if they aren't being cut in a specific way, they could be adding years to your look. "When you start to age your skin begins to sag so any cut that creates a downward line does not work," says Carla Gentile at Harper on Melrose. "A fringe that curves down can cause the eyes to sag. A straight fringe or fringe that slightly curves up towards the sides will open up the face. Wearing hair off your face can open up the face as well. Soften facial features with a side part or soft layers to help give the illusion of lift and avoid hard straight vertical lines near the face because it draws the eyes down." 6. Coloring your hair in one flat tone. The biggest problem with at-home hair color is that most of us aren't expert colorists armed with the skills to mix and blend colors. The end result when you use boxed dye? One aging hair wall of flat, lifeless color. Gentile cautions women to stay away from dark colors and add soft highlights around the face to brighten up your skin and give dimension. "When the color is too one tone it can make the skin look sallow and pale," she says. Another reason to mix lighter and darker colors has everything to do with hair loss, which sometimes occurs as we get older, says Molly Leahy at Blushing Brides Boston. "The best way to look as though you are aging well, especially if you are getting a little older, is to gradually mix in those darker colors you used to have with lighter tones or even sometimes gray tones to make it look like your hair is a beautiful salt and pepper. Since you start to lose some of your hair as you get older, thinning hair at your scalp is much more noticeable if you're dying your hair a super dark color, causing you to look older. Adding in a variety of lighter and darker rich tones will help give you that youthful dimension." 7. Growing your hair into a one-length style. Few people older than 16 look cute with very long hair that's the same length all around. "Long, one-length hair can sometimes make you look older because it's so heavy that it pulls your features down with it--sort of like an anti-facelift," Leahy says. "The best way to fix this is to add some layers to your hair and give it some more body and movement, which is great for that young, full hair texture look." 8. Going ashy. Remember those tones we talked about that you might not be aware of as you dye your hair at home? The wrong ones, like ash, can instantly age you. "Warm tones reflect light, while ash tones absorb light. Go with warm tones, so your hair won't be dull and will instead shine, bounce, and look youthful," says Mary Brambila of Brambila Salon. 9. Staying faithful to frizz. "Frizzy hair makes people look older," Brambila says. The simple solution that can take years off? "Going over your blowout with a round brush and using the right serum or shine drops to fight frizz." 10. Sticking with what worked in your '20s. Some women (Anna Wintour and Jennifer Aniston come to mind) rarely change their hairstyle, nor should they because they seem to have found the ideal cut and color for their face shape and skin tone. But, over time, you may find that what worked when you were 23--say, a center part and super long, straight hair--may not be contributing to your overall appearance when you're 38 or 50. "Many people have worn the same hairstyle for years, not realizing when it's time to change," says platform stylist and educator Toni Love. "As women get older, many tend to wear hairstyles that make them look over their age." If you feel like you need a new style because something's not working, make an appointment with your stylist and explore new options. Bangs or a few layers or highlights might be all you need to feel like a brand new you. For more beauty tips, check out how to sleep so your curls don't go flat and do you towel dry or air dry after a shower?
Curly Hair 101: How To Stop Your Curls From Going Flat While You Sleep
Ladies blessed with naturally curly hair know the struggle all too well--waking up to flat, dry, lifeless curls. Let's get real: who honestly has an hour each morning to prep hair so that it looks its best? Luckily, there are ways to prolong your curls overnight so that you actually wake up looking as gorgeous as you did when you went to bed. Here are 6 ideas to try this week: Stephanie Johnson, a stylist, makeup artist, and photographer with HairFacePhoto.com, explains that preserving moisture is the key to preserving curls. "The curly girl's biggest need in this world is moisture. Curly hair battles dryness--always. That's because the bend of the cuticle (in the curl pattern) exposes the shaft of the hair to the elements." Johnson says she advises her curly-haired clients to use product prior to going to bed. "I tell my curly girls to put a little bit of a leave in spray or some light oil like Rosarco Milk Leave-in Conditioning spray or Rosarco Oil on the hair--working up from the ends--and then to gather the hair at the top of the head (if long) and lightly ball it up with a bit of a twist (lightly)," Johnson says. "Take a light scrunchie or loose hair tie and put it around the bun. Some people call this a pineapple process--or creating a pineapple on the hair. Then wrap up your hair and bun in a silk scarf of cap." If you have naturally curly hair, Nick Penna, owner and lead stylist of SalonCapri in Boston has the following suggestion:  sleep on a soft pillow and mist hair with water in the morning from a spray bottle. Then, reapply product to renew curls. Penna recommends Kérastase Fluidissime spray to prevent frizz and add shine or Kérastase Oleo-Curl cream to define curls. Another popular idea that seems to work wonders? Loose braids. "The key is to keep it loose and without a lot of tension and manipulation that ends up disrupting the curl pattern," Johnson says. And, if you are currently sleeping on a cotton pillowcase, it's time to make a change--for the good of both your hair and you skin. The best way to eliminate friction between your hair and pillowcase, which can result in frizz and a destroyed 'do, is to switch to a satin pillowcase like Morning Glamour, which has the added benefit of reducing wrinkles, hair loss and breakage. "Cotton pillowcases absorb all those expensive products you put on and they pull at your hair," says beauty and lifestyle expert Dawn McCarthy. "When traveling they truly help keep my hair looking good for the next day, so I can just touch up and go." For more beauty tips, check out 6 Drugstore face washes with incredible reviews and The one hair tool every woman should own.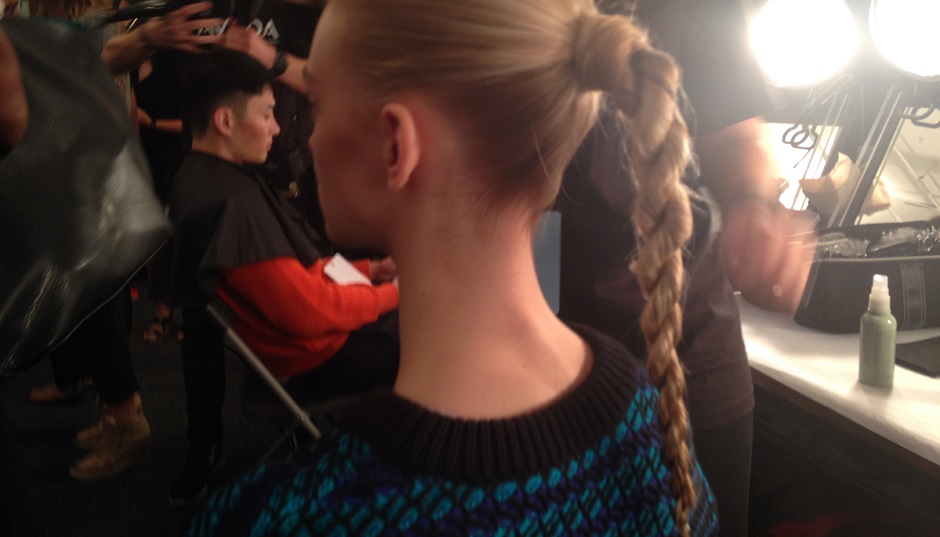 VIDEO: How to Create The 'Unicorn Twists' From Public School's Spring 2016 Runway Show
Runway hair is not for the weak. It isn't often that you attend a fashion show and come away thinking you could actually recreate the same stunning hairstyle that pros perfected on models, but Public School's Spring/Summer 2016 show was a sweet exception. Aveda stylists complimented Dao Yi-Chow and Maxwell Osborne's layered looks with minimalist hair, a delightful non-braid that one stylist dubbed "unicorn twists." Unlike some of the more complex plaits we've spotted on runways, Public School's version of the braid is fresh, modern and elementary. If you have two thin rubber bands, a mirror, hairspray, smoothing creme, and five spare minutes in the morning, you can easily copy this look in four easy steps. Here's how: 1. Brush your hair into a ponytail that sits neither too high nor low on the head and secure with a thin rubber band. Tame flyaways by using a spray like Aveda Air Control Hair Spray, which was all the rage among stylists at Public School. 2. Take one medium-thick strand of hair and wrap it around the rubber band, securing it with bobby pins, so that the rubber band is completely covered. This simple step elevates your look and takes it from schoolgirl to elegant in a snap. 3. Now comes the fun part: separate the hair in your ponytail into two sections and begin twisting each section of hair. As you twist, weave each section of hair together (as you would for a braid). Secure your unicorn twist with a second thin rubber band. 4. Lastly, mix a drop or two of Aveda Smooth Infusion Nourishing Styling Creme into the palms of your hands before applying to the length of your twist to help fight frizz and keep your twists in place. Another reason to try this style ASAP? The gorgeous, natural waves you'll get to enjoy once you unravel your twists. You can't lose with this simple rendition of the classic braid. [vimeo]https://vimeo.com/139222780[/vimeo] For more beauty tips, check out should you go to sleep with wet hair? and 6 fallbeauty myths--debunked! 
The Top 10 At-Home Hair Mistakes That Drive Hairstylists Crazy
Despite not having a minute's worth of training in the art of cutting or coloring, many of us insist on taking our beloved locks into our own hands in the privacy of our bathrooms. Why?! Then, to make matters worse, some of us trot into the salon and play innocent about it. Little old me? Why, I'd never try to put a red toner over the gorgeous highlights you spent two hours painting onto my hair the last time I was here. You may have good intentions, but most hairstylists agree: attempting to fix and/or change your hair at home often only makes things worse. So before you pick up the shears or buy another box of hair dye, find out if your dirty little hair secret is on the list of worst at-home mistakes below. If so, break the bad habit ASAP, then promptly call your stylist to apologize (before making your next appointment and swearing off at-home balayage for eternity). 1. Cutting your own bangs. "My pet peeve is woman who cut their own bangs," says Joico Celebrity Stylist Paul Norton. "This is something that requires the utmost precision and balance. And most bangs tend to need texturizing a bit on the ends as well which is just far to hard to do on your own at home." 2. Covering grays. "Covering your grays is so tricky to do at home," Norton says. "Most people have a hard time reaching the back and therefore end up with areas very visible to everyone else that remain gray." 3. Lightening your own hair. "One of the riskiest things to do in or out of the salon is to apply a lightener to the hair," Norton says. "If you don't carefully watch it as it lifts you can cause irreversible damage or even breakage which is why it's best to leave it to the pros. Also [at-home] highlighting can be bad because the pattern you end up with might be a bit too severe." 4. Flat ironing or curling your hair before it's fully dry. "This can be bad for not only your hair but for your expensive tools as well," Norton says. "The moisture in your hair can fry the hair when heat is added." 5. Not washing conditioner out of your hair. "People think that leaving the conditioner in the hair can be beneficial after the cleansing process, but it actually can weigh your hair down and attract way more oils and dirt to the hair, leaving it super hard to style," Norton says. 6. Not trimming your hair often enough. "Many women wait too long in between hair cuts," says Gina Capano at Luxebar. "If you have chemically treated hair, or you are generally more prone to split ends, you should be getting a cut every 6- 8 weeks. Once breakage sets in, the split ends begin working their way up the hair shaft. The longer you wait, the more you'll have to trim." 7. Drying your hair with a towel. "Once you've hopped out of the shower be careful not to disrupt the cuticle by towel drying too rough," Capano says. "Remember: we don't want to raise the cuticle. Never create friction between the towel and your hair. Always rake toward the ends and pat dry. Never ring the hair. Friction will raise the surface of the hair and make your hair more susceptible to damage. If you use the towel correctly, you'll remove most of the moisture and this will also lead to faster blow-drying." Pro Tip: Use a microfiber towel--it will reduce friction. 8. Washing your hair every day. "You don't need to wash your hair every day," Capano says. "Washing frequently can cause your hair to become dry and over worked. Shoot for every 3-4 days, if possible." 9. Over-brushing your hair. "I know your mother probably told you you had to brush your hair constantly, but you don't have to and you shouldn't," Capano says. "Brushing disrupts the outer layer or surface of the hair, leading to more frizz and potential breakage." 10. Coloring your hair at home. "Often times when coloring at home, a woman's hair will either become stripy or too dark," says Matrix SoColor Celebrity Stylist George Papanikolas. "Both of these problems require a very complicated, time-consuming, and expensive color correction process. What's more is that even after these corrections are made at the salon, it will leave hair feeling dry and dull, so it is important to moisturize hair with a mask such as Matrix Biolage HYDRASOURCE Mask, which will help optimize moisture balance for healthy looking hair." For more beauty tips, check out why every woman should be using facial oil and how to treat and prevent dull hair.
8 Beauty Products You Shouldn't Use–Or Even Own!–After College
College is the ideal time to experiment with different makeup and looks. If you're feeling black lipstick for your 8 a.m. history lecture, but are back to your old romantic boho self by lunch, no one is going to judge you. But there is a time and a place for everything--including certain beauty and hair products that reach their expiration date somewhere between college graduation and your September job hunt. We all know beauty and fashion rules should be taken with a grain of salt, but you should probably leave these 8 products in your dorm--or be charitable and donate them to an incoming freshman. 1. Fruity perfumes and body spray. We all want to smell lovely and delicious, but the point is not to fool everyone on your morning commute into thinking someone left a barrel of peaches behind. If you can't stand the thought of parting ways with your coconut cream pie-scented spray, have an extremely light touch when you apply to your wrists only and then take a trip to Sephora to try out a more modern, classic, mature scent--something like Estée Lauder Modern Muse--that might very well become your signature 20s perfume. 2. Travel-size blow dryer. Dorm rooms are small, so naturally, you got you the tiniest blow dryer on sale at your local drugstore before your freshman year and you've been using it ever since. Once you graduate, though, t's time to upgrade to a hairdryer that contains both ionic heat and nonionic heat. Harry Josh's Pro Tools 2000 Pro Dryer is a $300 investment, but it will save you an incredible amount of time each morning and limits frizz and heat damage. 3. SPF-free moisturizers. Now that you'll no longer be spending all of your waking hours in lecture halls, you're going to want to begin protecting your skin from the sun, which means taking another look at all of the inexpensive SPF-free moisturizers you've purchased at drugstores over the past four years. A daytime cream that doesn't contain SPF 15 or higher isn't going to cut it anymore--it's time to upgrade your regimen by incorporating a product like Neutrogena Oil-Free Moisture With Sunscreen SPF 15 into your daily skincare routine. 4. 2-in-1 shampoo/conditioner. A hair product that kills two birds with one stone seemed like a great idea when you were moving into your dorm, but now that you have more than an inch of shelf space in your shower, you can and should purchase a separate shampoo and conditioner. "Don't bargain hunt and penny scrimp by using 2-in-1 shampoo," says Emily O'Kelly, owner of Memo Salon in the North Hollywood Arts District in Los Angeles. "Treat your hair with respect and it will respect you back and make you life a lot easier when it comes to blowing out and styling." 5. Single-blade razors. There's no faster way to leave your legs looking like they belong on the set of The Walking Dead than by using a single or double-blade razor while shaving. They may be cheap and readily available, but these flimsy razors aren't going to remove hair effectively, nor will they protect your skin from nicks and cuts. Spend a few extra dollars and purchase a five-blade razor with a moisturizing strip, like Venus Embrace Razor. 6. Boxed hair color. My obsession with boxed hair color began when I was 15 and decided to dye my hair jet black. It took years and several hairstylists to return my hair to its natural state of some shade of brown. The the lesson learned? Your hair will never look as good as it can if you're relying on an $8 box of hair color, especially if you're risky enough to attempt to master highlights or ombré at home. 7. Harsh cleansers. We're so used to treating our skin the way we did at 16 when acne was more of a concern and our faces could handle the harshest of cleansers without drying out. At 20 or 21, your skin is no longer your enemy. Show it the love it deserves by switching to a gentle cleanser like Cetaphil. 8. Glittery makeup. You're still young enough to experiment with fun, interesting makeup colors, but it's time to toss out anything that contains glitter. "Move away from glitter body lotions, roll-ons, hair gel and eyeshadow," says Henry Vasquez, director of artistry for Hot Makeup Professional. "Glitter eyeshadows can actually age you by emphasizing fine lines and wrinkles around the eyes. Opt for a fine shimmer to bring light instead. And if you want to shine bright like a diamond, try strobing with a fine highlighter." One to try: Wander Beauty On-the-Glow Blush and Illuminator. For more beauty tips, check out Dull hair 101: What causes it, how to treat it and ways to prevent it from happening again and 5 Reasons you need to join MakeUp Alley today.
Dull Hair 101: What Causes It, How To Treat It And Ways To Prevent It From Happening Again
There are times when it's difficult to define what has gone wrong with your hair. It may not have split ends or be overly damaged, but you know something is off. More often than not, this is what we call dull hair; it's lifeless hair that hangs from your head like a sad, droopy curtain. Sound familiar? Yep, we've all been there. As it turns out, dull hair is often the result of a combination of the products you're using and the foods you're eating (or not eating), which means there are plenty of easy fixes that don't involve wearing a hat everywhere you go. "Typically, hair that has been over-processed with products that have alcohol or silicones begins to look very dull and lackluster over time because the hair becomes very dehydrated," says Carla Rivas, hairstylist and co-founder of Hair La Vie Vitamins. "Products that contain chemicals and synthetic fillers might make your hair look great for the day, but in the long run, they're adding damage that eventually could become irreversible." Of course, this means we should all be very selective with the products we put (or allow to be put) onto our strands. When shopping for shampoos, conditioners and leave-in hair products, always read labels and stay far away from anything that contains phthalates and parabens (found in hairsprays), DEA, MEA, TEA, sodium lauryl sulfate, and sodium laureth sulfate. Not only are these chemicals linked to cancer and other health issues, but they can also wreak havoc on your hair. Rivas reminds us that getting the proper nutrients in our diet is also crucial to achieving shiny, health hair. "You need the right natural oils, minerals and antioxidants to help revitalize your hair and keep it healthy," she says, recommending a supplement like Hair La Vie, which contains 20 herbal ingredients, 1370mg proprietary active ingredient blend, and 5000mcg of biotin, otherwise known as a hair health guru supplement. As far as your actual diet goes, Rivas says salty foods like chips and canned or frozen meals will dry out your hair and leave it weak, lifeless and more prone to breakage. And adding more protein to each meal is key. "Low protein, filler foods--think starches like pasta and a lot of cereals--should be avoided," she says. "Your hair is actually made of a protein called keratin. Diets with low amounts of protein will leave your hair limp and unhealthy and the bounce and shine you want is not possible without a healthy dose of it." So, you've agreed to read labels, throw out products that can make you sick and ruin your appearance and add more eggs and chicken to your diet. What do you do while you wait for your hair to get on board and repair itself? Equip yourself with a fantastic, effective hair mask and help bring your locks back from the dead. It's a 10 Miracle Hair Mask softens de-frizzes, and hydrates your hair instantly.  Don't have time to allow a mask to penetrate your hair for 15 minutes? Living Proof Perfect Hair Day Night Cap Overnight Perfector gives your hair a boost of shine while you sleep. For more beauty tips, check out what your hair color says about you and how often should you really trim your hair? 
What To Do To Your Skin And Hair After A Day At The Beach
Ignore the onslaught of all things pumpkin spice you're already seeing--there are still plenty of August and September days left to get your beach on. The bad news? This also means there are still plenty of opportunities to allow salt water and direct sunlight to wreak havoc on your hair and skin. We love summer, but heat, humidity, and the effects of beach life often require we kick our beauty regimens up a notch. If you suffered a sunburn after forgetting to apply sunscreen or have noticed your skin and hair feeling drier than usual, these expert tips will help you get your glow back after a long day of fun in the sun. Post-Beach Hair Repair "Overexposure to salt water can be damaging for your hair because it can dehydrate it by drawing moisture out of your locks," says Gina Capano of Luxe Bar. "That's a big reason hair--particularly color-treated hair--ends up feeling tangled and rough after a day in the ocean." Capano says the best beach hair care actually starts before you even hit the sand. "Before you head to the beach, add in a leave-in conditioner," she says. "A spray formula makes for a convenient way to re-apply throughout the day." On the flip side, you'll definitely want to avoid drying agents like alcohol-laden hairsprays and gels before a trip to the beach, and skip the oils, Capano says. Once you've had your fill of fun in the sun, Capano recommends re-applying a moisturizing leave-in conditioner or going a step farther and using a hydrating hair mask. Finally, give your hair a break from heat, which will only zap it of much-needed moisture. "Skip the blow dryer and the hot tools after the beach," Capano says. "After showering and conditioning, allow your hair to air dry naturally." Expert tip: Don't want to spend a fortune on a salon-quality hair mask? Mix up your own with ingredients like honey, eggs and avocados. Post-Beach Skin Care While your inclination may be to slather moisturizer on your skin after a beach day, it's just as important to be mindful of what you're putting into your body, as well. "Fresh berries are easy treats to enjoy during the summer, and they also help refresh our skin with the high amount of antioxidants that keep the skin looking youthful," Alina Cimpoeru, lead esthetician at the Guerlain Spa in the Towers of the Waldorf Astoria New York says. "Most importantly, you must increase your intake of water in the summer. We tend to sweat more when it's hotter, so the additional water helps keep us and our skin well-hydrated. Of course, you shouldn't stop the re-hydration process with a single bottle of water after hours in the sun. "Use a moisturizer that contains aloe vera or soy to help soothe the sunburn and a 1% hydrocortisone cream can also be helpful for areas that feel particularly uncomfortable," says Dr. Hadley King, a dermatologist at NYC's SKINNEY Medspa. Dr. Jill Waibel from Miami Dermatology & Laser Institute suggests combining SkinCeuticals Hydrating B5 Masque and SkinCeuticals Resveratrol BE after a long day at the beach helps to soothe, hydrate and repair skin overnight. "Apply Resveratrol BE then follow with Hydrating B5 Masque," she recommends. Before you go slathering any rich cream on your skin, stop right there. Not all moisturizers are right for delicate sunkissed skin. "Avoid creams that contain petroleum, benzocaine, or lidocaine," says King. "Petroleum can trap heat in the skin and benzocaine and lidocaine can irritate the skin." Cimpoeru adds, "Avoid products that include retinol, retin A or harsh exfoliators as the skin is very sensitive after extended periods in the sun." Forgot to apply sunscreen diligently and stuck with a bright red sunburn? "Cool showers or bathing in cool water for 15 minutes helps remedy a sunburn, Cimpoeru says. "Don't use warm water because the skin is trying to protect itself against the elevated body temperature. Cool compresses, possibly with white vinegar or cucumber, will help relieve swelling. Apply plenty of moisturizer on the skin to minimize peeling or flaking of the damaged skin and add oatmeal to help calm and hydrate the skin. Guerlain's Super Aqua Body Lotion provides much needed hydration to repair sun-damaged skin." If your sunburn is severe, don't hesitate to contact your doctor. "It's actually very important to reach out to a local board-certified dermatologist if you're suffering from a painful sunburn," says Waibel . "Dermatologists can provide several options to treat even the most painful sunburns. Medications like oral prednisone, steroids, or topicals like cicalfate can help relieve swelling and inflammation. One of the best options available is actually the use of an LED laser by a dermatologist. This treatment can reduce redness and pain within twenty minutes of the procedure and can leave you feeling as refreshed as you did before venturing out into the sun." Don't Forget About Your Lips "Lips need extra hydration in summer--especially after coming in and out of salt or chlorinated water. Try a natural lip balm or lip cream and apply it at night before going to bed," Cimpoeru says. For more beauty tips, check out why you should never ghost your hairdresser and 6 things every woman should do to her hair before going to sleep.
Hairstylist Etiquette 101: Why You Should Never–Ever–Ghost Your Hairdresser
One of the most important relationships a woman will have in her life is with her hairstylist. It can take years (decades, even) to form a lasting bond, but once you do you can become beauty soulmates. You'll slump into the salon feeling a little less than yourself, but like magic, you'll emerge from under his/her capable hands looking and feeling the best you have in years. This isn't a relationship anyone should take lightly. But things happen. Maybe you've moved to another part of town or grown tired of your stylist's communication style because you can't seem to agree that you don't, in fact, make a good blonde. Your decisions are ultimately yours to make, but as with any relationship there are certain rules of etiquette you should follow if you suddenly find yourself at odds with your stylist. Here are four every woman should remember. 1. Don't ghost your stylist. Everyone seems to be "ghosting" everyone else these days, meaning they pretend everything is nifty at their last appointment and then immediately change their phone number and never bothering calling it quits. Ghosting is a rude, period. But it's especially rude to your stylist who counts you as one of her trusted clients. "If it's just not working out, I would prefer a client didn't 'ghost' me and actually broke up with me," says Master Stylist Shreeda Tailor of J. Tailor Salon. "Think about people in your past that you never called back and just left hanging.  It doesn't feel good and it leaves you wondering. An open conversation about why it isn't working will help me improve as a stylist and a person. If I'm not ready to take on the improvements right away or I'm being asked to do something I'm just not comfortable with (like risky hair processes), I might have a colleague who would be a good fit for that client. Your stylist is doing what she/he loves. She or he loves to make you feel good about yourself. Even if that means guiding you to a stylist that will be able to fulfill your desires." 2. Understand why its important to stick with one stylist. You may think the only reason you should stick with the same stylist is because it's rude to stray, but the benefits are actually quite numerous. Tailor reminds us that hair is directly related to your internal health. "If something is going on inside, it will show in the hair," she says. "Who better to realize that change than your long-term stylist? I have seen colleagues go through cancer, thyroid problems and alopecia. To me, this is the more important reason for a steady stylist. Another reason is that all the processes a person does to their hair, whether it's color or smoothing services, leave a lasting effect on the hair. A steady stylist will know your hair and what it is capable of. It isn't as cut and dry (no pun intended) as slapping bleach on because the client wants highlights. The clients who have been with me for years have a history with me. I know their hair, I know whether it pulls warm during a bleach process or if their gray is resistant. I no longer have to guess and try things with them, we nail it every time. I also know how the water in their house affects their hair and on what schedule they will need to tone their hair because the minerals in their water have changed the tone of their highlights. Hair is unpredictable--especially when the stylist is going in blind." 3. Be honest with your stylist. One of the reasons you might not be seeing eye to eye with your stylist could be because you are failing to communicate your needs or you're not being totally honest about what you're doing to your hair at home (or in another stylist's chair). When you fib or pretend you like something your stylist has done, they are less able to do their jobs and provide the results you want. No one wins. "My newer clients come to me after they have had a rough experience with another stylist and I have to ask a lot of questions to get a slight idea of what has been done to the hair," Tailor says. "Even still it is guess work because most clients have no idea what was done to their hair and many times they lie. Find a stylist you trust and get along with, someone you can be honest with. Then actually be honest with them. Tell them if you hate something or prefer things a certain way. I go above and beyond for my clients when they tell me exactly what is on their mind. Their honest feedback helps me improve as a stylist and it helps me improve their overall experience at my salon. I am able to see where I might need more focused training, or it might help me to see a weakness in a product line." 4. Break up the right way. Sometimes things just don't work out. Respect your stylist's feelings and the fact that she or he relies on you for business, and have a chat before splitting. "If you would like to switch stylists, have an honest conversation with your current stylist and let them know why you wish to leave," Tailor suggests. "They will probably try to resolve the issue, but if you still feel uncomfortable, it's okay to say 'no thank you'. Then track down your friends who have amazing hair that is similar in texture and density to yours. This will tell you that their stylist already has experience dealing with hair like yours." For more beauty tips, check out why scalp botox is becoming so popular and  5 reasons you need to join MakeupAlley today.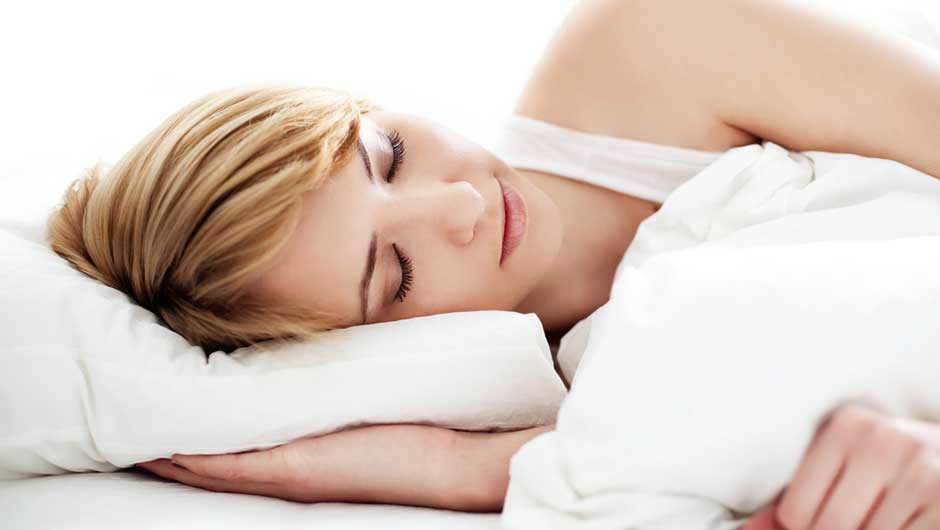 6 Things Every Woman Should Do To Her Hair Before Going To Sleep
It's easy to disregard the time you spend sleeping as a huge block of the day in which all time stops and our bodies cease functioning, but that couldn't be farther from reality. Those glorious eight hours of rest are actually the ideal time for you to give your hair the attention it needs to look amazing the next morning. Start practicing good hair habits before bed and you'll give your hair and scalp time to absorb much-needed moisture, plus prep your locks for a fantastic style the next day that requires little to no heat and will shave minutes off your morning routine. "I am a big believer that a hair care regimen is a lot like a fitness or nutrition plan. If you create a plan or a routine that isn't realistic, you'll never stay consistent," says Gina Capano of LuxeBar. "Pick and choose the steps that work best for your hair and your lifestyle and seriously commit to them." Need a little guidance? Here are six before-bed tricks that will improve the health of your hair and make you look like a morning goddess--no matter how early you set your alarm. 1. Use a deep conditioner.  Find a hair mask you love, then pick one night each week when you have a little extra time between dinner and bed to apply it. Although five to ten minutes is all you really need to allow the strengthening and hydrating ingredients to penetrate your hair, if you have time, why not transform the evening into a salon night? Leave the mask in your hair for 30 minutes and treat yourself to a moisturizing face sheet mask, as well. My current fave? Biolage Intensive Strengthening Masque. 2. Apply an overnight product. There are fantastic products on the market that you can leave in your hair overnight and that don't even require you to wash them out. "Living Proof's Perfect Hair Day Night Cap Overnight Perfector is a great, no-fuss, leave-in product," Capano says. "It's beauty sleep in a bottle for your hair. A product like this makes your hair more manageable, smooths the cuticle and reduces pigment loss. The best part is that it can last up to five shampoos, so you don't need to do it every night." 3. Don't go to sleep with wet hair. Just a reminder if you take your showers at night: you should always dry your hair completely before hitting the sheets because wet hair on a pillowcase can result in major frizz. "Reduce friction while you sleep by choosing the right pillow case," Capano says. "To keep frizz and potential damage at bay, stick with pillow cases that reduce friction, such as satin. If you want to take it a step further, you can also sleep with a satin bonnet (warning: it's not the sexiest way to sleep)." 4. Treat your scalp, too. While you're taking care of your hair needs, don't neglect your scalp. "There are a variety of at-home remedies such as mixing tea tree oil and extra virgin olive oil to boost moisture and hydration," Capano says. If you suffer from a dry scalp, One 'N Only Argan Oil Dry Scalp Treatment will help combat flaky, itchy skin and improve the quality of your hair. 5. Avoid elastics. I'll be the first to admit: I have no idea whether it's better to tie my hair back in order to avoid adding oil to my skin while I sleep or leave it loose to give it a rest. Capano's advice? Give hair accessories a rest at night. "Try to avoid tying or braiding your hair before bed," she says. "In some cases, the tension can lead to traction alopecia. If you absolutely must, use ouchless headbands or satin scrunchies and avoid tight tension." 6. Style your strands while you sleep. If your goal is to wake up with tousled, sexy hair, take all of that advice about ponytail holders and going to bed with slightly wet tresses and toss it out the window. Fernando Salas, creator of White Sands Hair Care, explains how to get gorgeous morning waves without heat: "Shower the night before and let hair air dry until slightly damp," he says. "Set hair with workable, memory hold spray like White Sands Gluten Free Undercover Styling Spray. Then loosely gather hair into a ponytail at the crown of your head. You can also position the base and move it around to find the most comfortable spot while you sleep. A scrunchie will be perfect for this since it will leave virtually no ponytail dents. Taking 1-2 inch sections of hair, wrap into a pin curl around your fingers and secure with bobby pins around the base of the ponytail. The larger the section, the looser the curl. In the morning, take out and shake with your hands to reveal waves that look like you spent hours with a curling iron." For more beauty tips, check out 11 beauty uses for coconut oil and what you need to know about scalp botox.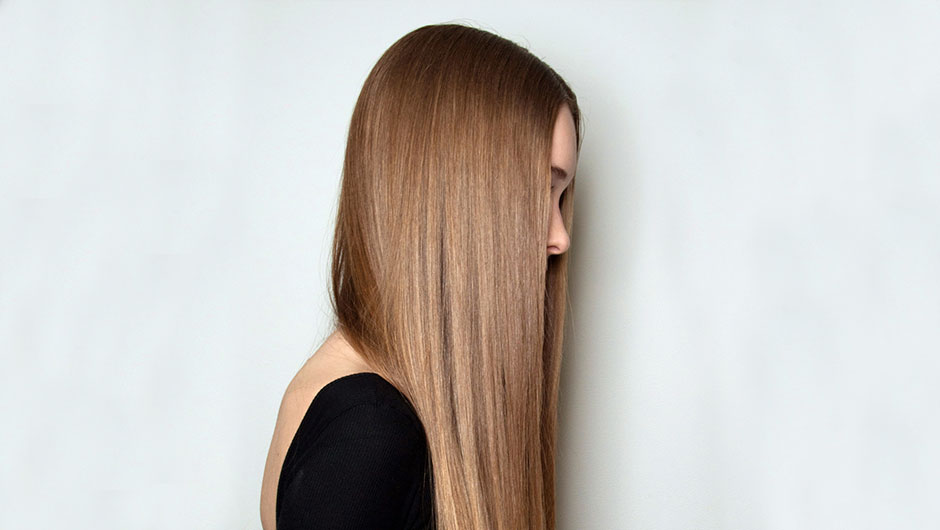 4 Mistakes Women Who Straighten Their Hair Make
As much as we love wavy, voluminous hair, many women--even those blessed with gorgeous, natural curls--straighten their hair on a regular basis in order to achieve smooth, silky,  frizz-free locks. The good news is that our styling options, which include heat protectants, blow-out styling creams, and top-notch straightening irons, have become far more advanced over the years and aid in helping to keep straightened hair healthy and glossy. The bad news? Some women are continuing to commit four cardinal hair straightening sins, which Joe Anthony Pena, Global Board Artist for Farouk Systems (CHI and BioSilk) notices far too often. Before you reach for your flat iron again, make sure you avoid these common mistakes. 1. They don't prep their hair. Before you allow a blow-dryer or flat iron to touch your delicate, fragile hair, Pena says it's crucial to use a hydrating shampoo and conditioner But don't to stop there--other products are important to use as a barrier between your strands and heat. "Before using a hot flat iron, my personal favorite products are BioSilk Silk Therapy, CHI Silk Infusion or the amazing Royal Treatment," Pena says. "These products have various size molecules of silk that penetrate into the hair and other silks that lay on the surface to protect the hair cuticle from the heat." 2. They don't dry their hair completely. Anyone who has stepped out on a humid morning without properly drying their hair knows how vulnerable damp hair is to frizz. But it's also important to blow dry your hair completely before using a flat iron to finish the job. "If the hair is not completely dry you can actually boil your ends right off your head," Pena says. To prevent this nightmare from happening, he recommends using a quality hairdryer with infrared technology that allows your hair to dry faster (sometimes in half the time) while protecting the cuticle by allowing you to choose the correct number of ions you blow into the hair. Great dryer options include CHI Touch 2 Touch Screen Blow-dryer and Drybar Buttercup Blow Dryer. 3. They choose the wrong flat iron temperature. Your heat needs actually vary depending on the texture of your hair. If your hair is fine, you need far less heat to achieve straight hair than someone who has extremely thick, curly hair. Makes sense, right? Unfortunately, not all flat irons allow you to choose your ideal temperature setting and choosing the wrong one can leave your style frizzy or permanently burn your hair, Pena says. Generally speaking, women with thin, fine hair should keep temps below 360 degrees; those with medium, wavy hair should stick within the range of 360-380 degrees; women with thick, course, curly hair can handle between 380 and 410 degrees. Flat irons that offer temperature control include HSI Professional 1" Ceramic Tourmaline Flat Iron and G2 CHI Ceramic and Titanium Hair Styling Iron. 4. They don't use a heat protectant. Think of a heat protectant as insurance for your hair--you don't want it to fry under the stress of high temperatures--and Pena says they have the added benefit of locking out frizz and creating shine. Savvy beauty lovers rave about Alterna's Bamboo Smooth Anti-Breakage Thermal Protectant Spray, which protect from heat temperatures up to 428 degrees. For more beauty tips, check out the absolute worst alcoholic beverages for your skin and what your go-to nail polish color says about you. [Photo: Imaxtree]
How Often Should You Really Trim Your Hair?
I'm in the process of growing out my hair, just for the heck of it, just to see if I can get it past my waistline without wanting to pull it all out. As a result, my patient and sweet hairstylist has gotten used to hearing the words, "Please, just an inch. No, half an inch. No! A centimeter," and she responds by snipping the inch it actually needs while distracting me with a smile and sparkling conversation. If you aren't a fan of hair cuts either, you may be wondering how long you can really get away with allowing your hair to grow without coming into contact with a scissor. We know regular snips are crucial in helping us keep split ends at bay, but why? And what, exactly, is "regular?" "Getting your hair trimmed on a consistent and regular basis can mean the difference between having long, healthy hair, and short hair that is breaking and unhealthy," says hair expert Carly Bowers of Latest-Hairstyles.com. "When your hair becomes dry and brittle on the ends, it often indicates that you have split ends. There is no 'fix' for split ends. A deep conditioning treatment won't heal them, nor will the avocado, mayo, egg mixture that you read about on Pinterest. The only way to 'cure' split ends is to trim them off. If you don't trim them, your split ends will continue to split further up your hair strand, ultimately leaving you with a lot of breakage and short hair." The best course of action to prevent split ends so that you don't wind up having to chop off three or more inches than you intended, is to get yourself on a hair cut schedule, similar to the one you'd maintain when tending to your roots or highlights. The number of times per year you succumb to a cut really just depends on what you put your hair through. In other words: if you like to experiment with dye, bleach, or unique styles that require heat and loads of product, you have to be willing to snip more often. "Frequency depends on the individual, and particularly on the health of your hair," says Gina Capano at LuxeBar. "The driving factors are the type of style or cut you are trying to maintain or the length of your hair, and the general health of your hair. If someone has a precise or more structured style, they may need a cut more often, or as little as three weeks apart. This is typically the case with shorter hair." Bowers agrees: "If you have relatively healthy hair, that you don't over-process with color or continuously abuse with a flat iron, getting a trim every 10-12 weeks is probably sufficient for you. If you color your hair regularly, bleach it and/or use heat on it frequently, you will want to consider getting a trim every 6-8 weeks, depending on the specific condition and texture of your hair. You hairstylist can advise you based on your unique situation." For more beauty tips, check out the best (and worst) fabrics to wear when it's really, really hot and 9 secrets of women with great teeth.
11 Secrets Women With Great Hair Swear By
You've seen them. Maybe you've even secretly loathed them from a distance. I'm talking about women with hair that never seems to suffer from frizz, split ends, bad color, lack of luster, or any of the many other common ailments that plague so many of us. Perhaps you've chalked up their fabulous locks to good fortune, genes, and enough wealth to hire Jennifer Aniston's stylist. This might be the case for some women, but it doesn't tell a complete tale. In most instances, women with truly great hair work hard to achieve those glossy strands. They deserve the hair they have because they eat the right foods, carry around a water bottle, and consider it a cardinal sin to come within one mile of a curling iron without first coating their hair with a heat protectant. Matrix SOCOLOR celebrity stylist George Papanikolas and Gina Capano, co-founder and lead stylist of the LuxeBar, are here to reveal 11 secrets that all women with great hair share. 1. They maintain healthy diets and take supplements. "Great hair starts on the inside," Papanikolas says. "Women with gorgeous hair usually have a very balanced diet. It's important to get protein to have healthy hair and you can supplement with a hair skin and nail vitamins (biotin is a go-to supplement) for extra thickness and fullness." 2. They don't wash their hair daily. "Women with enviable locks usually try to go to to three days between shampoos," Papanikolas says. "Over-shampooing is the easiest way to strip moisture and dry out hair." 3. They choose moisturizing products. "Hydrating masks are your friend! Using masks like the Matrix Biolage HYDRASOURCE Mask once a week will keep hair in its best shape," says Papanikolas. Also, add shine enhancing products like Matrix StyleLink Gloss Booster to give hair a maximum brilliance boost. 4. They protect their hair from heat. "For women who use a lot of heat on their hair--think every day--it's very important to use a heat protectant when styling," Papanikolas says. One to try: Aveda Brilliant Damage Control. 5. They stick to a coloring schedule. "Over-coloring can be very harsh on the hair. It's important to set a color timeline. I would suggest every four to six weeks and highlights every 10 to 12 weeks," advises Papanikolas. 6. Scissors don't scare them. Even those of us who are desperate to grow our our hair must give in a get a healthy snip once in a while. "Women with great hair know to regularly trim their hair every 12 weeks," says Papanikolas. 7. They don't just sleep--they sleep better. If you're going to spend eight hours of your day getting some shut-eye, you might as well give your hair that time to recuperate so that it looks its best the next day. "First, consider what you are sleeping on," Capano says. "Swap your cotton pillowcases for satin ones. This will lead to less friction, reducing frizz and tangles. Next, kick your pre-bedtime routine up a notch. I love adding Living Proof's Night Cap Overnight Perfector before bed. Apply it before bed to dry or damp hair, go to sleep, and wake up with shiny, more manageable hair. It lasts up to five shampoos so you won't have to do it every night." 8. They never ignore their scalps. Need an excuse to get that amazing scalp massage? Here you go. "Take good care of your scalp; healthier hair starts with a great foundation. Use a hydrating treatment to nourish your scalp," Capano recommends. One I love: Agave Hydrating Restorative Mask. 9. They use products that don't weigh down hair. "Avoid strong hold styling products--they weigh down long hair, and often leave a crunchy feel. Instead, reach for a flexible, lightweight product," says Capano. 10. They refuse to believe old wives' tales. "I know your mother probably told you that you had to brush your hair constantly, but you don't and you shouldn't," advises Capano. "Brushing disrupts the outer layer or surface of the hair, leading to more frizz and potential breakage." And, while you're at it, invest in a better brush like The Thinning Hair Boar Bristle Brush. 11. They rinse their hair with cool water. "Try a cool rinse at the end of your shower. Natural, protective oils help create natural shine in your hair. Hot water can strip those protective oils from your hair. Rather than wash your hair with scalding hot water, at the end of your shower turn the knob and rinse your hair with cool water," says Capano. For more beauty tips, check out how to make your hands look younger and 6 beauty items you should store in your fridge. [Photo: Imaxtree]
How Often You Should Really Wash Your Hair According To Celebrity Hairstylist Chaz Dean
Chaz Dean, founder of the award-winning WEN Hair Care, has been advising women to ditch their traditional, sudsy shampoos since long before the "no poo" movement took over. Dean has worked with everyone from Charlize Theron and Gwyneth Paltrow to Alanis Morissette and Alyssa Milano. And despite his A-list clientele, Dean still encounters billions of split ends, color disasters, and every other hair problem you can imagine. His secret to addressing them all with ease? Ditching traditional shampoo on his clients. Dean swore off shampoos in 1993 and hasn't looked back since. But how can the rest of us cope in a world without soapy shampoos that make us feel clean? What alternatives exist? And why, exactly, is it so bad to lather up? Dean explains it all. SHEfinds: Why are sudsy shampoos so bad for hair? Chaz Dean: Many traditional shampoos are formulated with harmful ingredients that strip the natural oils necessary to maintain and balance hair health. When essential oil is stripped from the hair, it can cause strands to dry out and become fragile, brittle and damaged. Sulfates are what provide suds or lather in shampoos. They can be irritating to the skin and scalp, while also causing the hair to become tangled, frizzy, and produce split ends. Sulfates can also be the cause for why your hair color looks dull or lackluster. That's why I created the WEN Cleansing Conditioners. I left out harsh detergents and chemicals, and instead chose to offer a healthy alternative to the way you can care for your hair. Not only do the cleansing conditioners replace shampoo, but they also work as a conditioner, deep conditioner, detangler and leave-in conditioner, giving you five products in one. SF: How often should women really wash their hair? CD: It really depends on lifestyle and personal preference. I designed WEN to be safe to use as often as needed. For some, this is 2-3 times per week, and for others it's every day. One of the great things about WEN is that it isn't damaging the hair any time you cleanse. With WEN the more often you cleanse, the more treatment you gain.  A tip for maintaining hair in-between cleanses is to hydrate dry hair with the WEN Replenishing Treatment Mist before bed. Separate your hair in sections, and spray the treatment mist in each section at the root. For tousled, bouncy waves, tie sections up into loose buns and take down in the morning. With this tip you may find you can go much longer in between cleanses. SF: What's your take on the shampoo-free trend? CD: Shampoos contain so many harmful ingredients and detergents, including sulfates and surfactants that not only build up with continual use, but are just simply bad for the hair and scalp. Using shampoos regularly is why women struggle with premature stripping of color, frizziness, dullness, dryness, and hair loss. That's why I created the cleansing conditioner movement, to provide my clients with another cleansing option that won't damage their hair. I'm a firm believer in educating my clients on how to maintain the health and integrity of their hair, which is why I haven't used a shampoo on myself or my clients since 1993. SF: What are some other common mistakes that women make with their hair? CD: Aside from using harmful products, like shampoo on a regular basis, a common mistake I notice women make with their hair is not protect their hair after they cleanse. The key to glossy, frizz-free, and healthy hair is to always use a heat protection/frizz control product, like the WEN Styling Creme. Not only does it add shine and hold to any style, but it also treats, protects, and nourishes. SF: What products work best for women with fragile and/or thinning hair? CD: Women with fragile, thinning hair should look for products that moisturize, hydrate, and nourish. Stay away those harmful, harsh ingredients and try a cleansing system that will bring damaged hair back to life. For thinner hair in need of body and volume, try the WEN Tea Tree collection, which is lightweight and deeply hydrating. Use WEN Tea Tree Eucalyptus Treatment Oil at least 2-3 times a week for amazing benefits. Apply four full droppers before bed, massage scalp vigorously, twist up in a bun.  In the morning, cleanse, rinse and repeat with WEN Cleansing Conditioner for optimal results. SF: Any other hair revelations/tips you can give women when it comes to taking care of their tresses? CD: Apply WEN styling products from the heaviest to the lightest. Unlike skin care where you apply the lightest product to the heaviest, the reverse is true for haircare. Applying in this order keeps your hair feather light and weightless. Also like skincare, look for ingredients that will work to boost and maintain the health of your hair, not just clean it. Ingredients like Bamboo Water and our Four Tea Complex, exclusive to WEN, combines vitamins, minerals, amino acids, and silica (fastest growing plant/grass), resulting in strong, resilient hair. One of the most important tips is to avoid heated styling tools. Be careful not to over dry your hair and always use a nozzle when using a blow dryer. When blowing out your hair remember to keep the blow dryer moving, moving, moving; if you leave it in one spot for too long the heat can easily cause damage. For more beauty tips, check out 6 at-home skincare devices that should be on your radar and the new "It" #multimasking beauty trend.
Once And For All, Here's The Correct Order To Apply Hair Products
I collect hair products the way some people collect handbags. I like to see them lined up in my closet like trophies--volumizers, serums, leave-in conditioners, frizz-defying creams--the more, the merrier! The problem with my massive product collection? I was actually kinda clueless when it came to the order in which I should be applying my magic hair potions. Since product order in cosmetics means the difference between walking out the door with flawless skin or showing up at work with foundation dripping down your neck, it stands to reason that the same important rule applies when it comes to hair. That's why we caught up with Dante Pronio, senior stylist at Mizu New York Salon, who set us straight on the order of operations for our favorite hair products. 1. Shampoo. "A quality shampoo is the start to good hair because applying products to a clean scalp and hair will ensure that you get maximum volume and you keep buildup from weighing your hair down," Pronio says.  "Focus the shampoo from the scalp to ends getting the roots and scalp free of grease and buildup." 2. Conditioner. After you've shampooed,  it's time to condition and de-tangle. "Apply conditioner from ends to roots if your hair is thick. If your hair is fine or you have trouble getting volume, skip the roots," Pronio suggests. "Either way, make sure to thoroughly rinse the conditioner with warm water." 3. Volumizer. "After the hair is clean, detangled, and towel dried, apply your volumizer, focusing on application at the roots and mid shaft," Pronio says. "I suggest volumizer first because many of them 'grab on' to the hair shaft and plump up the hair. If there are other products in the way they won't work as well." Volumizers come in different forms, but you'll mainly find sprays or foams. Generally, the foams are lighter and don't weigh down your hair as much. Pronio's expert picks? Dallas Thickening Spray and Chiffon Styling Mousse both by R+Co. "These two particular volumizers also have built-in thermal protection. For the foam, I suggest using a comb to apply." 4. Oils/Balms. "If your ends are dry or need nourishing, then after you apply volumizer, you should apply a nourishing oil or balm," explains Pronio. "Think of this step as adding a clear coat for shine." He recommends Nourishing Oil by Oribe or Oribe Royal Blowout Heat Styling Spray because both also baost thermal protection. 5. Thermal Protectant. "If your volumizer or moisturizing balm doesn't have heat protection, then now is the time to add a light mist of a 'thermal protectant' before blow drying," Pronio says. "If you use hot tools I suggest added heat protection--there are some options out there that also provide protection and support to your style. Remember: these tools can be over 400 degrees so buffer the heat before you touch your tresses. Aerosol form options should be used sparingly since you already have product blown into your hair at this point and over doing it can work against you and weigh your hair down. Go easy and remember a little steam is good--it's the product working. You'll know the smell of burnt hair if it's not protected." For more beauty tips, check out the 5 worst things for blonde hair and 8 hair and makeup tips for when it's really hot.
Here's What It Really Takes To Achieve Mermaid Hair If You're A Brunette
If you thought pastel-hued, mermaid hair was just a passing fad, you were wrong. It's becoming more popular than ever with stars like Hilary Duff and Kaley Cuoco opting for dreamy shades of pink and green. But we've always wondered: are blondes the only ones who can get in on the fun of wild colored locks? What about brunettes? If you've wondered the same thing--or if you're a raven-maned lady considering going pink, purple, blue or green--you're in luck. We spoke with a top hair expert who let us know exactly how dark-haired women can achieve mermaid hair--and what to do once you have that glorious color. Color Transformation "For women with dark hair to achieve the pastel, mermaid look, their hair needs to be pre-lightened with a lightener treatment that completely strips out the hair color. The lightener will turn dark hair to a pale blonde," explains color specialist Daniella Scaffo of Suede Salon and Spa in New Jersey. "For virgin hair, this process typically takes 20 minutes; for previously color-treated hair it can take hours as it depends on the condition of the hair (I wouldn't recommend the lightener treatment on damaged hair). There are ways to do this at home, but I highly recommend having this done at a salon because the process can damage your hair if done incorrectly. You should also keep in mind that the lightener treatment is a commitment. Once you've had the treatment, you either have to dye your hair darker to get back to your natural color or wait for the blonde to grow out." Once the hair has been lightened, your colorist will move on to the dyeing process which can take anywhere from 90 minutes to three or more hours depending on what treatments you add on to the coloring process. "The amount of time the entire process takes, from start to finish, really depends on the condition of the hair, how many colors the client wants and how long their locks are," Scaffo explains. "There's the dyeing process and then the processing time. After that, I usually do a fast rinse and blow out. During the rinse, you can have a clear glaze applied or get conditioning treatment added on, which helps lock in the color." Also worth noting, transitioning to pastel hair can be more damaging than your run-of-the-mill dye job. "With traditional color, you're depositing color and enhancing the hair. Pastel color is more of a double process because you're stripping the hair first then applying the color so the latter can be more damaging than traditional coloring," Scaffo says. "Pastel coloring can also be more damaging because it doesn't last as long and requires more maintenance, meaning more dying and processing." As for specific colors that work best on naturally dark hair, Scaffo says it really depends on what the client is looking for and how many colors they want to incorporate. "There are so many color combinations to choose from, but you want to select colors that will blend nicely. Pink makes a good base color. Then you can melt pink into lavender then lavender into turquoise. You can also leave parts blonde and color the rest, but if you're looking for a true mermaid look, you really want to color the whole head. It is also an option to lighten just a part of your hair, leaving some dark, such as the bottom/underneath to color. Color fusion is really important when getting the mermaid/pastel look; you want to have the colors melt together--you do not want to create harsh lines." Color Maintenance After you've lightened and colored your hair, you'll need to invest in a top-of-the-line color safe shampoo. "At Suede, we love Label.M and Davines hair care products," Scaffo says. You should also avoid washing your hair as often--every other day or longer if you can. When you do wash your hair, use cool-lukewarm water, but you should always finish your shower with a cool water rinse. "Pastel is a high maintenance color--it has less pigment so the color will fade faster--so in addition to at-home care, you may also need to go back to the salon for a touch up every three weeks," Scaffo says. The summer sun can make the color fade faster, so wear a hat if you're in direct sun. Chlorine and salt water can also wash the color out faster. Hair Dye Alternatives Good news: there are pastel hair color options that require zero commitment. Nelson Bray of Indigo Bliss Hairapy suggests using colored hair extensions to avoid the damage that can occur when bringing black or dark brown hair down enough to take a pastel hue.  "No bleach needed and the colors never fade," Bray says. "The extensions can be washed, styled, and blow dried like your normal hair. You get the same effect with no harsh chemicals." For more beauty tips, check out 11 Nail polish colors that will complement your summer tan and From mascara to concealer, find out when you should replace your beauty products.
Thinning Hair 101: Why Does It Happen And The Best Ways To Treat It
From the time many of us are little girls, we are surrounded by symbols of beauty. Long, flowing locks are arguably the most pervasive--think Rapunzel, Barbie, and every Disney princess ever created. With so much emphasis on thick hair, it's difficult to come to terms with the fact that hair loss is a very real problem among women and can occur any time after puberty. I remember the exact moment clumps of hair began falling out in my hands in the shower about seven months after I gave birth to my daughter. I almost began crying. If a gorgeous infant hadn't been napping in the next room, I might have thrown on jeans and ran to the nearest bar for a shot of whiskey. I heard about postpartum hair loss, but when it happens to you--when loose strands clog your shower and can be found on your pillow every morning--it is nothing short of shocking and scary. So why do so many of us deal with thinning hair at some point in our lives and is there anything we can do to prevent and treat it? We asked leading hair and skin experts to break it down. Why Do Some Women Experience Thinning Hair? Your genes have almost everything to do with it. "There are a number reasons that women can have thinning hair," says Dr. Sejal Shah of Smarter Skin Dermatology. "The most common cause in women, as it is in men, is hereditary hair loss also known as androgenetic alopecia or female pattern hair loss.  The gene can be inherited from either your mother or father's side of the family.  An interplay of genes, hormones, and age likely lead to its development." Shah adds, "Hereditary hair loss can really affect a woman anytime after puberty but more women notice thinning as they get older and the incidence does tend to go up more around menopause. I have several patients in their teens and early 20s who are affected." For those of us whose parents have full heads of hair, we're not entirely in the clear. There are other factors that contribute to thinning hair, according to David E. Bank, founder and director of The Center for Dermatology, Cosmetic & Laser Surgery. "Stress is often a key factor in thinning hair or hair loss. As the blood vessels begin to constrict, it deprives hair follicles of the oxygen, minerals and vitamins it needs for healthy hair growth," Bank says. "Vitamins are depleted under stress because the body burns more energy and directs the vitamins and nutrients to those body parts that it needs for survival like the heart, lungs, and brain. For that reason and under those conditions, the scalp will not get the benefit of these essential nutrients." Dr. Doris Day of Day Dermatology & Aesthetics reminds us that there is a difference between hair loss and damaged hair, which includes shedding, split ends, and breakage. "Other types of hair loss include Telogen Effluvium (temporary hair loss), which can be triggered by hormonal changes after pregnancy and other major stresses such as crash dieting and certain medications," Day says. "Unlike hereditary hair loss, this condition is a temporary hair shedding rather than permanent hair loss, and hair will typically grow back on its own within three to four months." Bank says it's important to remember that we are supposed to lose about 100 hairs a day. "My simple test to see if a person's hair loss is normal is that I gently tug on a small section of hair--if fewer than five hairs come out in my fingers with each tug, the hair loss is within the normal range," Bank explains. "If I conclude that someone is actually experiencing hair loss or thinning hair, then I determine the cause--pregnancy or menopause, low iron or thyroid levels, certain medications or diet, or if it's genetic, and subsequently, the appropriate course of action to treat." Can Women Prevent Their Hair From Thinning? Don't stop taking your vitamins after you read this, but I'm sorry to report that there is really no way to prevent hereditary hair loss, according to Shah, who adds that it is best to start treatments as soon as you notice thinning. "All living cells require vitamins and minerals for optimal growth. Hair is no exception," Bank says. "Supplement or eating more foods with vitamin B, C, D silica, biotin, amino acids are particularly important for the maintenance of healthy hair. And, they are also particularly important in the formation of the keratin protein that forms hair. Biotin has been known for years to help hair and nails grow. Vitamin D also can lead to thicker hair. Vitamin C helps collagen formation. Amino acids are the building blocks of proteins." To help prevent hair loss caused by stress, Bank recommends taking at least 2.5 milligrams of Biotin orally each day. "Products that contain B5 Panthenol will help strengthen the hair shaft and plump up hair by building up the cuticle from within," Bank says. One product to try: Nioxin Diamax Treatment, which was created to help increase the diameter of each strand of hair. What Can Women With Thinning Hair Do To Treat It? Shah lists five treatments that are either effective or gaining in popularity: 1. Minoxidil (Rogaine) remains the mainstay of treatment for hereditary hair loss in women. 2. Low level laser therapy has also been shown to be effective. 3. Finasteride (Propecia), which is an oral medication, is not approved for use in women.  However, some women do benefit from anti-androgen medications, such as spironolactone or oral contraceptives.  It is important to note that these medications are not FDA-approved for hair loss  and their use for hair loss is considered off-label. 4. Platelet rich plasma (PRP) is a newer treatment available for hair loss that delivers growth factors to the hair follicles to stimulate hair growth. 5. Hair transplant is also an option in some women. Since copper deficiency is associated with hair loss, Shah says it is possible that copper can have a positive effect on hair, though this has yet to be well-studied or documented. Truth Vitality Advanced Complex & True Volume Shampoo contains copper peptide complex known for its ability to promote new hair growth. How Can Women With Thin Hair Give It The Appearance Of Fullness? Celebrity Stylist Jill Crosby recommends avoiding long hair if you are experiencing hair loss. "You want to cut to your weight line, which will give a fuller appearance," Crosby says. "Layered cuts work well for women with thin or thinning hair. Whether your hair is curly, wavy, or straight, layers create dimension. Ask your stylist for subtle layers that frame your face to add volume and lift to your look." Matrix Celebrity Stylist George Papanikolas adds that bobs and lobs are the best choice as they give the most fullness.  He also recommends using a volumizing Shampoo and conditioner like MATRIX Biolage VOLUMEBLOOM Shampoo & Conditioner to give limp, lifeless hair voluminous body. "Also, oils like Black Jamaican castor oil and coconut oil plumps hair and moisturizes hair follicles," he says. Crosby's at-home gems include Oribe Dry Texturizing Spray , Oribe Maximista Thickening Spray, Blow Pro No Crunch Volumizing Mousse, and Kevin Murphy Session Spray. Another stylist trick: fake volume using hair color. "Keep highlights to a minimum and make sure they are strategically placed around the face and your natural part," Papanikolas says. "Adding a base color also swells the cuticle making hair feel thicker." For more beauty tips, check out Charcoal is having a major beauty moment — Here's why and The only undereye concealer you need in your makeup bag.
4 Tips For Dyeing Your Hair In The Summer Without Destroying It
Summer comes with a list of beauty dos and dont's: do stick with an SPF of 30 or above, don't coat your entire face in foundation unless you want it to drip down to your navel at high noon. Different rules apply to hair, as well, but you'll be thrilled to read they probably aren't what you think. If the thought of returning to your virgin hair color for the sake of keeping it protected from summer's harshest elements makes you want to jump head first into the Atlantic, step away from the pier, call your hairstylist, and go on and make that next appointment. From June until September, you can enhance your strands with bleach, dye, polka dots, streaks, and stripes--scratch that, no stripes, please--provided you follow a few simple and important guidelines that will keep your hair healthy all season long. 1. Don't dye your hair at home. For the love of everything holy, stop trying to create magic in your bathroom with a pair of $0.50 plastic gloves and cheap color," advises Anthony Colello, owner and operator of STRUT Salon in Chandler, Arizona. When it coms to coloring your hair--particularly in the summer--call a professional! "The main problem with summer is the amount of time outside in the sun and in both chlorinated or salt water," Colello said. "All of these factors combined lead to an increase in the porosity of hair. That means that your hair cuticle is lifting up and getting tons of little microscopic holes in it. This is a lot less of a problem if you are getting your hair done by a professional as we can use the minimum possible strength of chemicals to achieve the look you are going for. However, already compromised/damaged hair is going to get wrecked if you are a big outside person." 2. Manage your expectations. There's only so much you can do with your hair color when the sun is shining for 10+ hours every day. "Even if you are not a sun worshiper, daily commuting can lighten and even dry out your locks," says Amanda Scott, a stylist at Serge Normant at John Frieda Salon. "If someone is looking to go from light to dark in the summer it can work, but it's probably not the best idea because it will most likely lighten up a lot faster and will need to be touched up more frequently. Also, in the reverse case, if you are going to go from dark to light you must be careful not to over process the hair--make sure your salon is a cooler temperature to allow for even lifting. If your roots are extra warm it can cause the color to lift faster resulting in uneven color." 3. Protect your hair at all costs. In order to prevent your hair from drying out and your color from fading, it's imperative that you stock up on a few additional products that might have seemed like luxuries back in February. "Overly exposing hair to heat and sun after a drastic color change can be very harsh on the hair, causing it to be overly dry and resulting in breakage," celebrity hairstylist George Papanikolas says. "Keeping hair moisturized is key. I would suggest a hair mask once a week like, MATRIX HYDRASOURCE Mask in conjunction with a heat protectant like MATRIX SyleLink Heat Buffer Thermal Styling Spray. These are my two hair defenders for the summer." 4. When all else fails, fake it. If you simply don't want to deal with faded color or would rather be enjoying yourself at the beach instead of worrying about maintaining a perfect head of hair, Papanikolas offers two fantastic and fun ways to fake a new hair color. "You can add clip-in hair extensions with an ombré affect to give the illusion of summer highlights or hair chalk that you can easily rinse out." Scott suggests Color Wow, a root cover-up that can be used to mask grey roots and also be used to create temporary highlights. "It can be applied to your root to blend out into grown out highlights," Scott says. "This makes it look like you just got a fresh set of highlights! It will mask a dark root for more solid blondes as well. A truly amazing temporary solution to coloring hair. It washes out after one shampoo and is not hair color." For more beauty tips, check out 7 cheap hair products with awesome reviews and reputations and cellulite 101: What is it, why do we get it and how do we get rid of it?
How To Protect Your Hair From The Sun
Summer is right up there with chocolate and red wine when it comes to things in life we love unconditionally. Sadly, it doesn't always love us back. As glorious as the sun feels after a long, cold winter, it also gives off damaging UVA and UVB rays that--serious health risks aside--do a number on your skin and hair. Yes, even your hair needs protecting from the sun. So before you spend hours upon hours outside over the next three months, here's how to prevent the sun from doing serious damage to your hair. 1. Shower the right way. If you hair is dyed--whether your full head or just a few strategically placed highlights--there is a right and a wrong way to shower and the difference could mean having healthy, glossy hair or brittle, dried-out locks, explains beauty expert Julie Ricevuto from YouBeauty. "Keeping color-treated hair vibrant should always start in the shower. First, use shampoo and conditioner specially formulated for colored hair to to keep from stripping the shade and becoming brassy," Ricevuto explains. She recommends Pantene Expert Fade Defy Vibrant Color Shampoo and Conditioner to help develop better color permanency so that your color will last as long as possible. Also, don't forget to finish off your shower with a burst of cold water! It'll seal the cuticle and keep color from fading prematurely," Ricevuto says. 2. Cover up. "Salt water and sun may sound like paradise, but the combo is actually one of the worst things for colored hair," Ricevuto says. "If you forgot a hat, shield your strands with a UV protecting product before you step out into the sun. My top pick is the Alterna Haircare Bamboo Beach Summer Shine Spray. It has UV filters to combat the damaging effects of the sun, the pool, and any saltwater your hair comes in contact with. It also adds shine while infusing sun-parched hair with extra moisture to prevent future damage." 3. Deep condition regularly. Ricevuto stresses that prevention is key when it comes to keeping your hair in tip-top shape during the hot summer months so that you don't need to run to the salon with a head full of straw-like strands. "Use a deep conditioning treatment once a week to protect your hair from becoming dry and brittle," she recommends. "Since dry hair is more susceptible to color fading, a deep conditioning mask will help to increase durability and vibrancy for a long-lasting dye job. Try Shu Uemura Color Lustre Brilliant Glaze Treatment Masque for some extra hair TLC." 4. Coat your hair before taking a dip. Joanne Starkman, co-founder of InnersenseT Organic Beauty, says the number one complaint she hears about summer hair is dryness. The major culprits? Chlorine and the sun. "Before plunging into the pool, make sure your hair is saturated with water," Starkman says. She suggests coating wet hair with a conditioner like Innersense Color Radiance Daily Conditioner before getting into water and then rinsing hair thoroughly and shampooing right after you get out of the water. 5. Give your hair a heat break. "Consider taking a break from the blow dryer and curling or flat irons during the summer," Starkman suggests. "As an alternative, set your hair with rollers or braid it when damp to beat the heat and help create 'beachy' waves." 6. Embrace oils. Summer is the ideal time to incorporate nourishing natural oils into your hair regimen in order to add moisture and protection to locks that--regardless of how may hats you wear--will likely be exposed to the sun. Harmonic Healing Oil contains tamanu oil, organic safflower and evening primrose oils to ease dry scalp and hair. Josie Maran 100 Percent Argan Oil is also a classic treatment for split ends. 7. Get a good haircut. Prevention 101: A great haircut grows out well and adds bounce and shape back into the hair, especially after over exposure to the sun, wind, and surf," says Stacy Wells, CEO of L'esprit Academy, Schools for Hair, Skin & Nails. "When layers are too grown out or the ends are damaged, it's difficult for even the most talented professional to make the hair look great." 8. Use products that work with the elements. Instead of fighting the strong sun and humidity, Wells suggests finding great products that are specifically designed to keep your hair looking great all summer long. "AG's Conditioning Mist is a summertime must-have because it contains PABA free sunscreen which protects your hair and scalp from UV rays. After all, a sunburned scalp is no fun! Pureology's ColourMax spray is another great go-to product for protection and repair." Have curly hair? If you want to straighten it during the summer months, Wells recommends relying on professional products that lock out environmental moisture, are humidity resistant and protect from thermal damage. If you are going to be near water, forget the smooth look and use products that encourage curl like detailing creams and curl activators that can retain curl with some hold factor. One of Wells' favorites? AG's Beach Bomb, which is specifically formulated to add moisture for holding your gorgeous curls and waves all day long. For more beauty tips, check out how to make brown eyes pop: how I finally learned to love mine and 12 cheap makeup products with incredible reviews and reputations.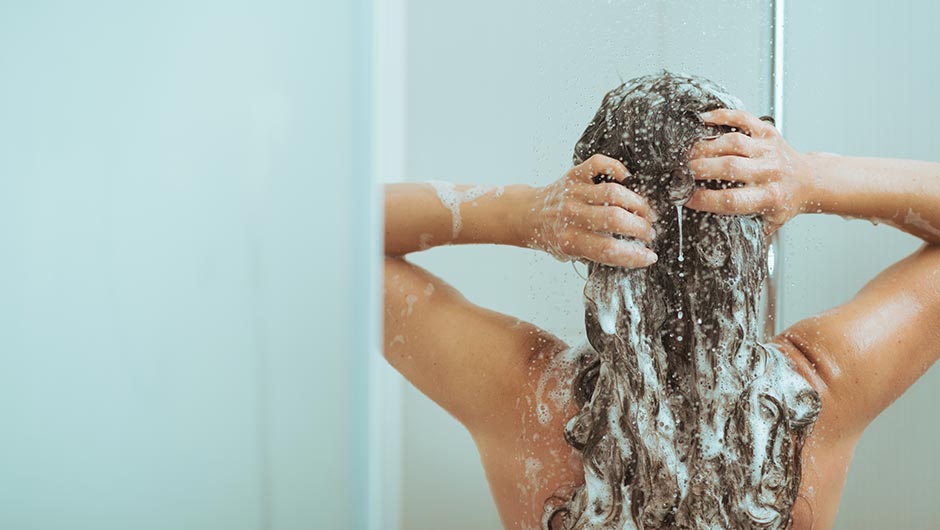 Conditioner 101: Everything You Need To Know According To Celebrity Hairstylist George Papanikolas
Remember when it seemed like there was only one type of conditioner in the world? You would shampoo, soak your strands in conditioner, and then rinse after waiting three minutes or so. Well times have certainly changed; conditioning products are now like snowflakes--no two seem to be alike. While that's usually a good thing because, as far as beauty products are concerned, variety is the spice of life, I'd be lying if I said the many types of conditioners--including wash-out, leave-in, and deep conditioning treatments--didn't leave me scratching my head in wonder at times. Luckily, I had the pleasure of consulting Matrix Celebrity Stylist George Papanikolas, whose skillful fingers have actually worked on Kim Kardashian gorgeous locks. He gracefully answered all of my conditioner questions and provided tips on which conditioner is right for your hair type. Read on for the scoop. SHEfinds: What's the difference between leave-in conditioners, wash-out conditioners and deep conditioning treatments? George Papanikolas: Leave-in conditioners are diluted down versions of wash-out conditioner; they act as a grooming aid. They give soft definition to hair and light control for frizz and manageability. Wash-out conditioners have a lower PH than shampoo, so they soften the hair cuticle and make it more manageable. It has the most essential oil, or dimethicones, that aid in giving hair additional moisture and nourishment by filling in the cuticle and giving the hair a soft, slick feel. Deep conditioning treatments penetrate the hair deeper, usually with proteins to help rebuild the hair and give it extra moisture to help repair dry and damaged ends. Stylist Note: Matrix's Biolage Cleansing Conditioner goes on as a conditioner, then after five minutes, it morphs into a cleanser. "This way you get a gentle cleansing and conditioning without weight. There is one that benefits each hair type." SF: How can a woman tell which conditioner her hair needs? GP: Most people should use a wash-out conditioner, especially when they wear their hair on the longer side. If you get any chemical treatments, or do heat styling then deep-conditioning treatments will be necessary. People with coarse, curly and unruly hair will benefit from leave-in treatments. SF: We often see conditioners that are made for various hair types (fine, coarse, etc). What is it about these conditioners that differentiate them? GP: It's usually the weight and residue they leave behind. Coarse and curly hair are drier by nature and require extra moisture. Fine hair just needs a gentle detangling effect without heavy weight on the hair. Otherwise it can look greasy and flat. SF: There is much debate over whether we should apply conditioner to our roots or only to the ends of hair. What is the proper way to use a conditioner? GP: Conditioner should be used all over curly and coarse hair. If you have fine hair or get oily roots, then applying to middle and ends of your strands is enough. If you use cleansing conditioners, apply from scalp to ends and allow it to sit for the full five minutes so that it can fully morph into a cleanser. SF: Is there a such thing as "over conditioning" hair? GP: Yes! Fine hair can feel limp and flat if you use too much conditioner. Doing too many deep treatments can actually make the hair feel more dry and brittle because of too much protein. Limit these treatments to 2-3 times a month. For more beauty tips, check out 8 sleep mistakes that are ruining your skin and hair and pimples 101: everything you want to know, but are too grossed out to ask.
Speak Like A Stylist: How To Ask For Your Favorite Celeb's Hair Color At The Salon