7 Gorgeous Hair Trends Every Bride Will Want In 2018
Gingerbread Latte Hair Is The Sweetest Color Trend To Try This Winter
Winter is all about bundling up in your favorite furs and sipping on hot, seasonal confections. And now, in honor of this special time of year, you can not only drink a gingerbread spiced latte but wear it on your head, too. No, we're not talking about the 6'7 guy accidentally spilling his drink on your lovely tresses - but rather the new hair color inspired by Starbucks's delectable treat women everywhere are adopting. First discovered by PopSugar, the look starts with a deep, brown base and ends with copper-colored highlights - basically mirroring milk added to coffee in your cup. The finish is natural and warm, making it the perfect update for dark-haired folk who want a subtle change. It's also perfect for lazy girls, since the slight shade difference between the base and highlights requires minimal upkeep (no annoying touch-ups required). 👉🏼 El concepto #hygge se apodera de las tendencias de cabello y nos inclina hacia la calidez y el confort de los cobres suaves, los cafés profundos, los rubios delicados y los naranjas cremosos!! 🎨💫💗 Si no sabes como transformar tu cabello visítanos para diagnostico y asesoría de color gratuita 🍀🚀 Agenda tu cita previamente al 7551757 ó (300) 6113918 🌸🐚🌀 Te esperamos #blowdrybta #tigereyehair #haircolor A post shared by Blow💛Dry (@blowdrybta) on Oct 21, 2017 at 5:56pm PDT If you're considering trying this look, have your stylist strategically place the highlights to emphasize the undertones of your complexion. Colorist Chris Greene told Allure that gold or honey highlights create depth, while "the mixture of ebony brown, mocha, and violet-based colors will enhance the natural warm undertones of the skin." The end result? "Everything is swirled together and looks very yummy!" he continued. It's not hard to see why we're currently obsessed with it! 💙 @Jlawdugan! ✨Love a good house call haircut!✨Cut & style by moi!✨ A post shared by chrisgreenehair (@chrisgreenehair) on Sep 20, 2017 at 5:48pm PDT There are variations on the trend, so you can have fun experimenting with more muted or vibrant tones. Aptly named "cinnamon gingerbread latte hair," this spicy take on the original look is simply stunning. We don't know about you, but this festive red-themed ombre is really doing it for us. [Photo: Pinterest] Of course, this isn't the first time the Internet has gone crazy over a drink-inspired hair color. "Hot toddy hair" recently dominated Instagram feeds with its delicious blonde and auburn tones, while rich "mulled wine hair" conjured up images of cozy nights spent by the fire. And we can't forget "pumpkin spice latte hair," the gourd-inspired fall trend that's just as sweet as the iconic PSL. What are we thankful for? The power of color. @patrickryan24 #reinstagram #wellalife #wellahair #pumpkinspicehair #HappyThanksgiving A post shared by Wella Education (@wellaeducation) on Nov 26, 2015 at 8:21am PST Can't get enough hair tips for winter? Well, you're in luck! Read Find Out What Your Hair Color Says About You and This Is Why At-Home Boxed Hair Dye Is So Bad For You. And keep coming back here for even more delicious hair trends you'll want to try ASAP! [Photo: Instagram]
If You Want To Instantly Refresh Dry Hair, Use This Green Tea Conditioner From The Body Shop ASAP
As much as I love snow and no humidity, cold winter weather can sometimes be brutal on my curly hair. It gets so dry that I'm constantly searching for new products to add serious moisture. One of the best products I've tried recently? The Body Shop's Fuji Green Tea Conditioner. If you're surprised to find out that The Body Shop carries hair products, I was too. But I love The Body Shop's skincare products, so I didn't even think twice about trying this conditioner. And I'm so happy I tried it because this conditioner is seriously amazing. The first thing I noticed when using this conditioner is how invigorating it feels on the scalp. The scent is super refreshing, but it also feels a bit tingly when you massage it in. What I love even more, though, is how it instantly softens my hair. I can feel my hair soaking up all the goodness while the conditioner is on my hair and when I rinse my hair it feels crazy soft. Best of all, as my hair dries, it retains all that moisture and stays smooth to the touch. As most people with curly hair know, I'd pay top dollar for any product that keeps my ringlets tamed and healthy, but get this: The Body Shop's Fuji Green Tea Conditioner is currently on sale for just $6! I'm stocking up for the cold months ahead and I suggest you do the same! Fuji Green Tea Refreshingly Hydrating Conditioner ($6, down from $10) Be sure to check out the best drugstore beauty products. [Photo: The Body Shop]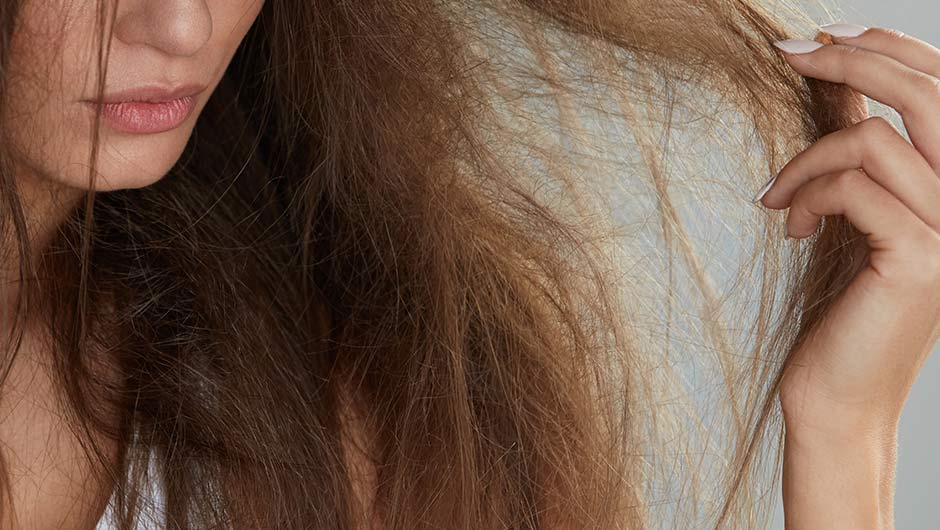 The TangleTeezer Brush Has Over 1500 Five Star Reviews On Amazon–Get One For Just $12 Today
Dealing with tangled hair is such a pain! But it doesn't have to be if you have the right equipment. And we've found the answer to all of your detangling woes--the TangleTeezer brush! (P.S. We're giving you a discount at the SheFinds Shop!) You've probably heard about this amazing hairbrush, as it's crazy popular--so much that it has over 1500 five star reviews on Amazon. Seriously, here's what a few customers had to say: "Does exactly what is promised! Gets tangles out without damaging hair. I have really long hair and especially after the beach, pool, or just having it in a particular style could cause knots. This tangle teezer product has been amazing!" --HappilyEverAfter "I'm not sure what magic is at work..., but I'm converted..." --Thea "These brushes are THE BEST. I received one as a gift from my best friend for christmas almost 2 years ago and it is now the only brush I use." --ACyberChase And you can snag this must-have brush for super cheap. Get it for $12 with our exclusive promo code SHEFINDS20. So what are you waiting for?! Put it in your cart ASAP before we run out. TangleTeezer ($12, down from $15) TangleTeezer ($12, down from $15) GRAB THIS MUST-HAVE COMB ASAP [Photo: Shutterstock]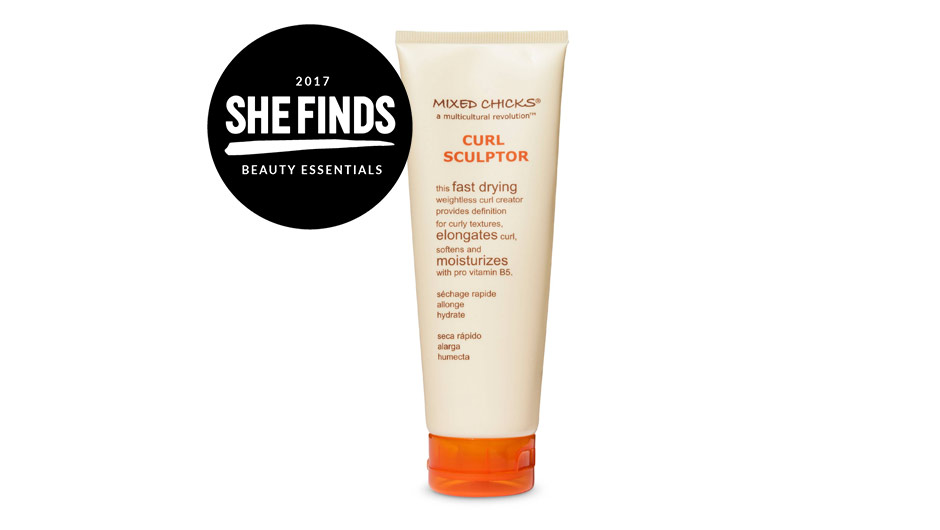 This Under-$10 Leave-In Conditioner Worked Wonders On My Curly Hair During The Dry Winter Months
As a woman with curly hair, I have a love/hate relationship with winter. I love that there's way less humidity than summer so my curls aren't a frizzy mess, but I hate how dry my hair can get when the temperatures drop. Trust me, dry hair is just as bad as frizzy hair--not cute! Then, a hair miracle came across my desk: Mixed Chicks Curl Sculptor. Believe it or not, I've never actually used Mixed Chicks products even though they are beloved in the curly hair community. I went in with no expectations, so I can objectively say, this stuff is amazing. I co-washed my hair like I normally do one morning, but instead of reaching for me go-to leave-in conditioner, I applied a healthy amount of the Mixed Chicks Curl Sculptor. As soon as the cream hit my hand, I had high hopes because it felt rich and thick which is exactly what my hair needs. As my hair air dried, I was so pleasantly surprised that this leave-in did exactly what it promised: gave my curls weightless definition and left them super soft and touchable. Even better, my hair remained soft and hydrated for two days afterwards! Given that curly hair requires lots of maintenance (and products!), I'll admit the most pleasant surprise about Mixed Chicks Curl Sculptor is that it costs less than $10. At that price, I'll definitely be restocking on a regular basis. SHOP MIXED CHICKS CURL SCULPTOR NOW Be sure to check out our favorite winter parkas under $250. [Photo: Target]
Chaz Dean, Creator Of Wen Haircare, Finally Speaks Out About Those Photos
They were the photos seen around the Internet. Women posting photos to social media sites of shocking hair loss and balding and pointing the blame squarely at Wen haircare products. It's been almost two years since the controversy unfolded and if you're anything like me, you've been wondering how the man behind the brand, Chaz Dean himself, felt about those jarring images and the negativity surrounding Wen products. Well, wonder no more. We chatted exclusively with Chaz Dean about everything from how he heard about the scandal to the lengths he's gone to prove Wen products are safe. Read on for our exclusive with Chaz Dean below: SheFinds: How did you first hear about the controversy surrounding your products? Chaz Dean: I became aware of the magnitude of the controversy when we were served with the lawsuits. Prior to that, there had been no major indication of any controversy at all. Our complaint rates were extremely low, as were our product returns. It was business as usual. We had nothing that implied the extent of what was alleged in those lawsuits. SF: What was your reaction to seeing the photos and reading what was being said about Wen products? CD: To see what was being said in the press and in the lawsuits about a brand I poured my heart and soul into for over 20 years really hurt me to my core. Wen has been my everything for so long, I was torn apart. My first question to my team was how do we help these people? I've spent my life helping people and working to give my clients beautiful, healthy hair. I understand that hair loss is a very emotional issue for anyone suffering from it, so no matter what the outcome was going to be of the allegations, there were a lot of people involved who needed support and deserved answers. Knowing how intricate the hair loss category is, the best first step for us was to test the products. SF: You jumped into action after those photos starting circulating; what did you do to determine if Wen products are safe? CD: Even before the lawsuits, we had done industry standard RIPT tests to confirm that the products were safe prior to being sold. In fact, over 2,000 people have been involved in these tests and we have never had a problem. I needed to be sure that we did our due diligence because I was really concerned that the people involved in this were not be getting the medical treatment that they needed for the actual medical cause of their hair loss. As a first step, we consulted with dermatologists and toxicologists about the product. We had them analyze the formulas, looking for anything that might point back to potential issues. They've researched every single ingredient and how they interact with each other and after a thorough analysis we received confirmation that the formulations do not chemically have the ability to cause hair loss. We followed up those consultations and analyzations with a variety of additional testing, including an endotoxin review where we tested the products under high heat conditions (mimicking the temperatures of a flat iron) to make sure no new compounds were formed under that heat. Lastly, our retail partner, Guthy Renker, commissioned a clinical trial to test the product against a nationally known competitor brand (commonly used by the general public) and the results were comparable, proving that Wen did not have any increased occurrence of hair loss than with a mass market shampoo. SF: Once and for all, what's the right way to use Wen's cleansing conditioner? CD: First, make sure that you review the instructions provided on our labels to ensure that you are using the appropriate amount of product for your hair length and texture. I always recommend that you cleanse your hair twice, splitting the amount of product that you will be using in half instead of doing it all at once. First, rinse your hair with water and pump half of the recommended amount into your palm. Massage the product into your hair thoroughly. Rinse and repeat once again. Make sure that you rinse the product completely! Lastly, if desired, apply a small amount of the conditioner to the mid-shaft and ends of your hair as a leave-in conditioner. SF: Can you talk about some of the myths that have been given merit and whether or not they actually have any weight? CD: One of the biggest myths currently being talked about in the mainstream media is if a cosmetic product (whether it is a cleansing conditioner, shampoo, soap, dry shampoo, etc.) can impede hair growth. From all of the testing that has been conducted and our consultations with scientists and dermatologists, we have proven that this school of thought is medically impossible. Hair loss has many possible causes. The science shows no relation to hair cleansing products and this condition. Rather, people experiencing hair loss should consult a medical professional and check for things like Alopecia Areata, which is a genetic condition in which the body attacks the hair follicle, Telogen Effluvium, which is a temporary hair loss condition, or other medical causes like medication use, age-related thinning, dietary issues or medical conditions with known links to hair loss. Another point to consider is the lack of consistency of the Wen allegations. We didn't have a constant or consistent pool of complaints. In fact, the complaints only increased for a short period of time when the story hit the news and since then has decreased again. If there was any truth to what has been alleged, my understanding is that the results would have a lot more consistency. SF: Are Wen products safe for all women with all different hair types? CD: Yes. My products were designed to be safe and healthy for your hair. This is my philosophy, as I don't believe in using hot tools or any ingredients that strip the hair of natural oils. We also have products for different hair types, depending on your needs. SF: What's the biggest lesson you learned having been through this experience? CD: There are not a lot of resources for people who are suffering from hair loss. If information was more readily available, we could decrease the number of misconceptions. It's a complicated subject matter and so important that we focus our energy on viable causes with potential solutions. I also learned about the power of never giving up and having faith. I had to dig very deep and believe in myself and my brand. It was hard to keep pushing through every day. We are going to keep fighting to educate and do everything that we can to help those who are silently suffering. Chaz Dean and the Wen haircare team didn't stop there, though. They also consulted with Dr. Anthony Rossi, Board Certified Dermatologist in New York City, to get to the bottom of the hair loss claims. Here's more from Dr. Rossi: SheFinds: If Wen's products were deemed safe, what could be the cause for the hair loss some women experienced? Dr. Anthony Rossi: There are many different types of hair loss that can occur. According to the International Society for Hair Restoration Surgeons (ISHRS), a total of 35 million men and 21 million women in the United States are suffering from some form of hair loss. Interestingly, 40% of men will have noticeable signs of hair loss or male pattern baldness by the time they hit the age of 35 years old. The percentage increasingly grows to 65% by the time they hit 60 years old to a staggering 70% by the age of 80. Approximately 40% of women by age 50 show signs of hair loss and less than 45% of women actually reach the age of 80 with a full head of hair. Hair loss, especially in females, may not be appreciable until a significant amount of hair density is noted. Hair loss typically falls into one of two categories: a) Non-scarring hair loss in which the hair can regrow b) Scarring hair loss in which the hair cannot regrow. Examples of non-scarring hair loss are: · Female pattern hair loss (also called female pattern baldness or androgenetic alopecia) · Telogen Effluvium · Alopecia Areata Additionally, multiple physiologic or iatrogenic causes can contribute to hair loss (most likely because of telogen effluvium or anagen effluvium) including the following: a) High-stress life events b) Weight loss/gain (rapid or excessive) c) Certain medications/medication changes (e.g., antimiotic drugs, cimetidine, oral retinoids, antidepressants, mood stabilizers, beta blockers, anticoagulants) d) Post-pregnancy e) Certain illnesses (e.g., lupus, diabetes, thyroid disease, dermatomyosis, mixed connective tissue disease); f) Anemia g) Hormonal changes (e.g., menopause, beginning or ceasing oral contraceptives); h) Post-surgery SF: What was done to determine if Wen products are safe? AR: In addition to the original in-lab testing, Wen also ran further clinicals as outlined below. a) Wen completed a 6 week in-use human safety test of WEN products with a Board Certified Dermatologist. There were three groups evaluated during this testing. 1. One control group using a commercial shampoo and conditioner 2. One group using Wen and rinsing it out 3. One group using Wen and leaving in. Results: None of the subjects in any group during this test showed hair loss or reaction as a result of using WEN products. b) WEN conducted Human Patch Testing, which is the application of the products onto the skin to evaluate if any sensitization or reaction will occur. Since 2006, WEN conducted 52 discrete patch tests involving 2,729 human subjects to assess the irritation and sensitization (contact allergy) potential of various WEN products after repeated application to the skin. Results: For each individual patch tests, there were no reported adverse events. c) Wen performed In-vitro Irritation and Sensitization Testing on skin cells. Results: These tests did not show any effects on the skin cell lines. In relation to this, Wen also performed a Skin Sensitization Risk Assessment, where their scientists gathered information from cosmetic trade industry and consumer safety groups in order to evaluate the sensitization potential of individual ingredients in WEN cleansing conditioners. Results: The analysis indicates that exposure to the individual ingredients present in WEN cleansing conditioners would not be expected to induce dermal sensitization in a consumer. These findings are consistent with the results of the in-vitro and human clinical testing that WEN has performed over the years. Many of the ingredients in the WEN line is also used in many over the counter products. d) The WEN team and scientists evaluated the frequency of use of the WEN product ingredients in other personal care products on the market. The National Library of Medicine's Household Products Database and the Environmental Working Group's (EWG) Skin Deep Cosmetic Database were used to identify other personal and consumer ingredients in products that are available on the market. More than 20,000 personal care products contained one or more of the ingredients used in WEN products. Results: The results from this evaluation demonstrate that the ingredients used in WEN products are commonly used in a wide variety of consumer and personal care products that are currently on the market. e) An ingredient review was performed, where a toxicological review of the chemical ingredients associated with WEN cleansing conditioners was done. This was done to evaluate the potential hazard associated with using the products. Results: Based on this hazard assessment, and the fact that the presence of the chemicals in the final product is significantly less than 10%, it was determined that the chemical formulation of this product does not present an acute or chronic toxicological hazard when used in the intended manner. f) WEN performed Chemical Stability Testing which tested if the products would change or degrade when subjected to scenarios that could be common, such as heating up during hair drying. Scientists subjected WEN products to temperatures of 60 and 185 degrees C (to simulate the use of a hair dryer and flatiron hair straightener, respectively) in order to evaluate the chemical stability of the WEN products. Results: There were no changes in chemical composition occurring under high-heat conditions associated with the use of the product. g) WEN conducted analytical testing for individual components, including preservatives, present in WEN products. Analytical analyses were conducted to determine the concentration of the active preservative ingredients and other constituents present in WEN products as well as competitor products. Results: Concentrations of the evaluated components in the final products were found to be in agreement with expected levels and did not exceed guideline for maximum recommended levels of use for the specified product. h) Endotoxin screening was performed that looks for bacterial growth or contamination. Endotoxin screening of WEN products was performed by a GMP compliant, ISO registered, and DEA licensed endotoxin testing facility. The bacterial endotoxin test was performed in accordance to USP guidelines in compliance to FDA regulations. Results: These endotoxin testing results demonstrate that WEN products were manufactured in a sterile environment with sterile ingredients and contamination was not observed. SF: Are Wen products safe for all women with all different hair types? AR: Yes, none of the ingredients were needed to be changed and therefore all hair types can continue to use the products. SF: What are a few precautionary measures women should take when trying ANY new products? AR: With any topical or cosmetic product people can do a use test where they apply the product to their forearm for consecutive days to see if they develop a reaction to it. SF: Lastly, what should women do if they experience more hair loss than usual or balding? AR: If any women feels that her hair is thinning or there are areas of hair loss, she should see a board certified dermatologist. Dermatologists are experts in skin hair and nails and the diseases that affect such, including hair loss. It is important to actually be evaluated because there are multiple internal problems that can lead to hair loss. Don't miss our favorite winter sweaters under $50. [Photo: Instagram/Wen]
4 Anti-Inflammatory Foods You Should Eat For Thinning Hair, According To A Dermatologist
Today Only, Get A Beachwaver Curling Iron For 50% Off!
The one curling iron pros, beauty bloggers, editors and real women all agree is worth the splurge? The Beachwaver Curling Iron! It's probably best known for giving the Victoria's Secret angels their enviable waves at the fashion show back in 2016. If that isn't reason enough to treat yourself to one, this might be: you can get your hands on a  Beachwaver Curling Iron for 50% off today! That's just $64.50 for a hair tool that usually retails for over $125! How do you get this deal? Just head over to our SHEfinds Shop and use code CYBER50 at checkout. Hurry! GET YOUR BEACHWAVER CURLING IRON NOW
If You Have Curly Hair, You Need Carol's Daughter Black Vanilla Leave-In Conditioner In Your Life
As a woman with curly hair, I get very panicky when the cold weather sets in. Wash and go styles become less and less reasonable, which means I have to make second- and third-day curls works. And trust me, that's no easy feat. At least, it wasn't so easy until I discovered Carol's Daughter Black Vanilla Moisture and Shine Leave-In Conditioner. This stuff has been a life-saver! If you've ever tried a curl-refresher spray, then you know they can leave your hair feeling sticky and gross. I hate sticky curls. Luckily, this Leave-In Conditioner dries without any stickiness. Just a few spritzes and your curls are instantly hydrated and all frizziness is gone. Even better, this spray helps restore your natural curl shape. I used to never go more than a day without washing my hair to restore the curl pattern, but with this spray I can go almost a full week. Yes, it's a bona fide miracle worker for curly haired girls! Carol's Daughter Black Vanilla Moisture and Shine Leave-In Conditioner ($9.99) Shop our favorite puffy coats under $200. [Photo: Target]
4 Foods You Should Try This Week For Thinning Hair, According To A Dermatologist
4 DIY Remedies For Quick Hair Loss Fixes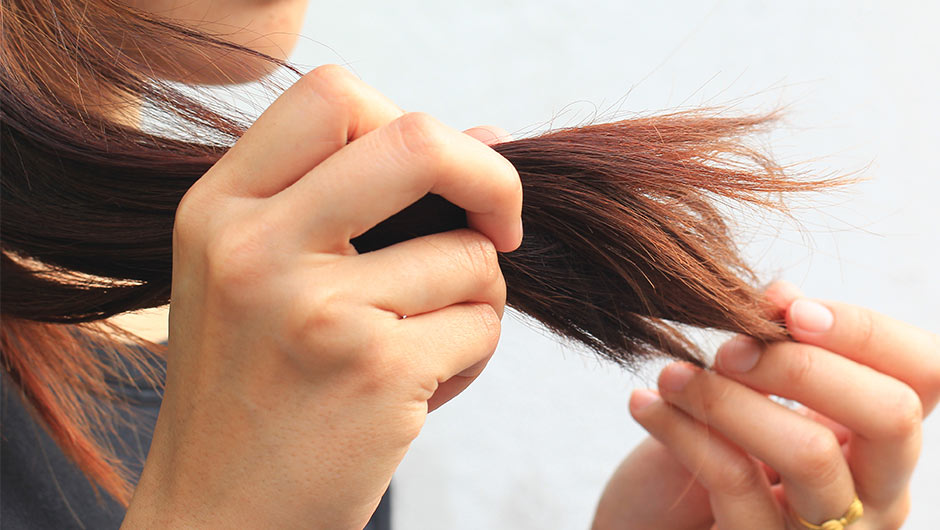 5 Cheap Natural Products Dermatologists Swear By For Split Ends
The One Drugstore Conditioner You Should Start Using, According To A Dermatologist
Not Sure How To Wear Hair Accessories Without Looking Like A Toddler? These Hairstyle Ideas Will Help
Here's How To Get Your Hands On The Refinery29 x Walgreens Beauty Box
There just something about a beauty box that's so enticing. Even if you're already receiving more than you really need each month, it's hard to resist subscribing to another just to see what's inside. Here's some good news, though: there's a new beauty box on the block and it doesn't require a monthly subscription. Refinery29 recently teamed up with Walgreens on a box full of goodies including hair care products, skincare and more. Want to get your hands on this box? It's easy! Just buy $30 worth of qualifying P&G beauty products at Walgreens, then visit theR29collection.com to claim your box. SHOP WALGREENS NOW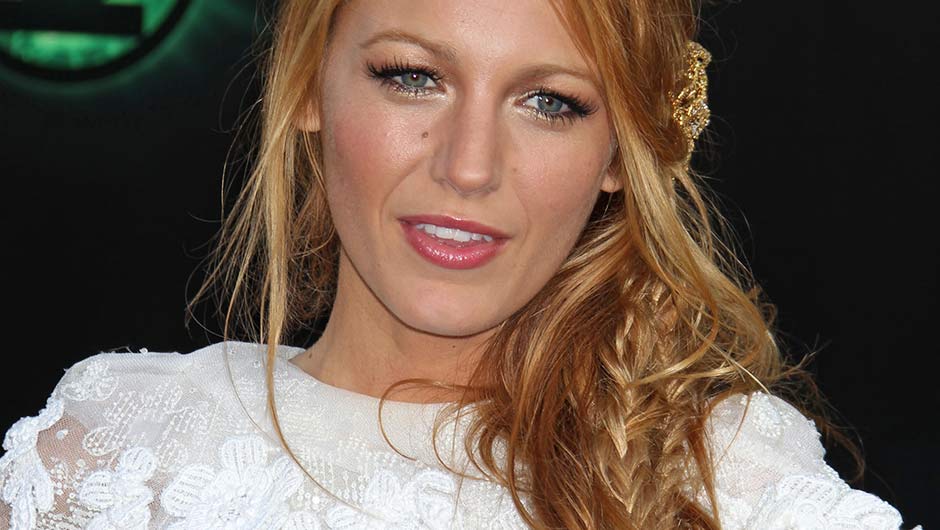 Blake Lively Just Chopped All Her Hair Off & We Hardly Recognized Her!
This Season's Hottest Haircut Is Totally Unexpected (It's Out Of This World!)
The One Thing You Should Never Do To Your Hair Right Before You Go To Bed
You have already picked out and organized your shower haircare products so that you can get strong and healthy hair. But besides taming your hair both in and out of the shower, do you give much thought to how those products affect more than just your hair? You want to consider how these products affect not only the skin on your scalp, but also your skin elsewhere. This is especially important to consider if you're one that likes to take a shower right before you go to bed. If you're a nighttime bather then there are hair mistakes before bed you should avoid. You actually shouldn't use hair products on your wet hair before you go to bed because the products can cause acne when you hair rubs against your face. Dermatologist David A. Colbert, M.D., tells Teen Vogue that products may cause your skin to react in different ways. Acne caused by hair products happens when your pores get clogged with the ingredients and when your skin is inflamed by the product. "Gels, pomades, and hairsprays tend to be the most irritating," David says. It's important to remember that acne can be found on more places than just your face. Your haircare products may also affect places like your chest and back where your wet hair would naturally fall after you use product on it. So, it's definitely essential to think twice about using gooey hair products on your wet hair if you plan to shower right before heading to sleep. The American Academy of Dermatology further investigates what causes your hair products to make you breakout. According to the Academy, acne caused by hair products is so common that it has its own name for the condition-- acne cosmetica. The Academy further states that getting rid of this kind of acne is relatively easy, and it also notes that this acne can occur even if your skin isn't typically acne-prone. You should simply see your skin calm down once you stop using the products. If you don't, you should then consult with a dermatologist. Are you looking for even more pro tips? According to the Academy, you should always look for products that have one or all of the following phrases on the labels: Won't clog pores Oil free Non-comedogenic Non-acnegenic You can help to prevent breakouts and still shower before bed by sleeping with your hair in a bun. There are plenty of reasons why you should sleep with your hair in a bun. Sleeping with a loose bun helps your hair to relatively stay in place, and doing so can prevents tangles and frizziness. You can also save your back and chest from acne if you choose to place your wet hair into a bun before going to sleep. Ideally though, you should add extra time to your morning routine and plan to shower once you wake up every day. Showering at night may be the culprit of any unwanted adult acne that you have. And let's be honest, nobody's got time for that. [Photos: Shutterstock]
Drop Everything–We're Giving Away 50 Vibrating Flat Irons From Vanity Planet #SampleSaturday
Every woman knows the struggle when it comes to straightening her hair; recreating a salon quality blowout at home is no easy feat. But here's a tip: you can actually get shiny, bouncy hair without visiting a pro. You just need the right equipment! To prove it, we're hooking up 50 SHEfinds readers with one of the best flat irons out there for this week's #SampleSaturday giveaway. Yes, you read that right. 50 winners will each receive their very own Vibrating Flat Iron from our friends at Vanity Planet! We're pretty sure you've never had a flat iron like this before. This amazing straightener gives you silky smooth locks thanks to the game-changing vibrating plates which help reduce friction (goodbye, frizzies!). To make this flat iron even more amazing, it heats up quickly and temps stay consistent for even heat distribution. Plus, the no-slip grips are super comfortable for those long straightening sessions. Ready to step up your hair game, stat? Enter below for a chance to win a Vibe Professional Vibrating Flat Iron. Good luck! (function(){ function loadScript(url, scriptId, callback) { if(document.getElementById(scriptId) != null) { return; } var script = document.createElement('script'); script.type = 'text/javascript'; if (script.readyState) { script.onreadystatechange = function() { if (script.readyState === 'loaded' || script.readyState === 'complete') { script.onreadystatechange = null; callback(); } }; } else { script.onload = function() { callback(); }; } var scriptIdAttr = document.createAttribute('id'); scriptIdAttr.value = scriptId; script.setAttributeNode(scriptIdAttr); script.src = url; document.getElementsByTagName('head')[0].appendChild(script); } function loadEmbed(){ var iframes = document.getElementsByClassName('campaign_embed'); for(var i = 0; i < iframes.length; i++) { iFrameResize({ enablePublicMethods: true }, iframes[i]); } } loadScript( '//d2xcq4qphg1ge9.cloudfront.net/javascript/responsive_embed/20150624/iframeResizer.min.js', 'campaignEmbedder', loadEmbed ); })();
Weekend Project: Make Your Own Chemical Free Shampoo (It's Really Easy!)
Having trouble finding a shampoo that will cleanse your hair without completely drying out your strands in the process? Well, you're not alone. I've had my fair share of lackluster washes with several products that left my tresses feeling less than. If you're looking to change up your routine with a more moisturizing shampoo that fits your hair texture, then it may be time to consider making your own. It's actually pretty easy if you have the right ingredients. I use castile soap as a base for my shampoo. It's great because it doesn't include the chemicals that you would find in many shampoos. This soap cleans your hair. It's also oil based, so it's gentle enough to wash hair without stripping it and drying out your scalp. To create your own mix, grab an empty bottle. Fill it about a third or half way with pure castile soap, and then fill the bottle with equal parts water to dilute the soap. It may take some experimenting to find the right ratio for you, but it's totally worth it. After, I usually like to add in a few essential oils like as almond oil, peppermint oil, jojoba oil, and lavender to further nourish the scalp. Shake it up. And there you have it: an easy recipe for homemade shampoo! Bonus tip: follow up your wash with an acidic rinse, such as a solution of  apple cider vinegar and water, to help seal in moisture and balance the PH levels in your hair and scalp. Be sure to check out how to make your own tinted lip balm and this DIY split end repair treatment. [Photo: Shutterstock]
Pin These Pretty Center Part Hairstyle Ideas For Those Days You Need A Little Hair Inspo
Here's How To Dry Your Hair In Half The Time (Without Damaging It!)
Let's get real: no woman actually likes drying her hair. In fact, it's probably the most time consuming part of your beauty routine--and a literal pain in the neck! But it doesn't have to be. There are a ton of things that can make the drying process a lot less daunting and help you speed up the process. Here are a few methods to try ASAP. 1. Get a microfiber towel. It may be time to ditch the cotton towel in favor of a microfiber option like the Waffle Luxe Hair Towel ($35) from AQUIS. This revolutionary towel is made with AQUITEX technology, a specially engineered microfiber that not only helps dry hair faster, but doesn't damage your strands or cause impossible-to-tame frizziness. 2. Invest in quick-drying hair products. Don't be afraid to get a little help from your styling products. Try using a leave-in conditioner or hair lotion that's specifically designed to speed up dry time and reduce frizz. 3. Splurge on a quality hair dryer. While it may be easier--and cheaper--to keep your old faithful, it may be time to think about getting a top blow dryer. It may cost more upfront, but the right dryer will help you get that salon quality dry at home every time. 4.  Use the right hair brush. When blow-drying your hair, always use a ceramic barrel brush to evenly distribute heat to your hair and speed up the drying process. Return to summer-to-fall hair care headquarters >>
4 Seriously Simple Ways To Get Soft, Shiny Hair At Home
Is there a woman out there who doesn't wish she could enjoy a salon blowout every week? After all, who doesn't want their locks looking and feeling silky and smooth on the regular? I know I do. Sadly, we can't all treat ourselves that often, so that leaves many of us trying--and often times failing--to achieve that shiny, bouncy look in between visits. But that doesn't have to be the case. Believe it or not, soft, radiant hair is totally attainable without spending a fortune at a salon. Try these super simple tricks to unlock the shiny hair of your dreams. 1. Deep condition. Speaking from personal experience, I cannot say this enough: find a good deep conditioning treatment! Once you've found one you love, make sure to use it as often as possible. Deep conditioners help hydrate and moisturize hair, so a regular treatment will banish dry, brittle strands in no time, leaving you with super soft and healthy locks. 2. Try apple cider vinegar. Apple cider vinegar is a well-known beauty cure-all. Not only is ACV is good detangler and detox for the hair that helps eliminate product build up, but it can also soften and smooth strands when used as a rinse. If you're weary about mixing up your own ACV hair concoction, try investing in a shampoo or conditioner that has apple cider vinegar as a base. 3. Get rid of that cotton towel. If you are still using a cotton towel to dry your hair, it's time to stop. Instead, invest in a microfiber towel or turban like the Lisse Luxe Hair Turban ($30) from AQUIS. It's made with AQUITEX technology, a specially engineered microfiber that is super absorbing, without the added friction of cotton. The result? Your hair gets a smoother dry, leaving your locks softer and shinier because this quality fabric causes less frizz and hair damage. 4. Experiment with essential oils. Try adding a few drops of essential oils to your conditioner or directly to your hair before styling. Coconut, argan and lavender oils are a few to think about investing in, as they are moisturizing and can help you obtain that glossy shine. You can also find a lot of essential oils already in hair products, so if you're not ready to stock up on the essentials just yet, shop around to find a good shampoo or conditioning combo. Return to summer-to-fall hair care headquarters >>
5 Common Hair Care Mistakes That All Women Make (And How To Fix Them)
Hair care isn't an exact science. What works for one doesn't work for all, and what worked for you before could suddenly stop. Depending on the season, you may even have to completely switch up you hair care routine from day to day (yeah winter, we're looking at you!). As unpredictable as your hair may sometimes feel, however, there are a few universal no-nos that every woman should avoid when caring for her strands. Stop committing these 4 hair care mistakes and your locks will look luscious in no time. 1. Shampooing too much. If you're wondering why you hair is super dry in between washes, you may be lathering your hair up more than you need to. Shampooing your hair is great for ridding it of dirt and product buildup, but it also strips your hair of healthy oils that keep it soft and shiny. If you notice your hair becoming brittle, try cutting back on how often you wash. 2. Skimping on conditioner. If you find yourself tempted to skip using conditioner because you're pressed for time, don't! No woman--no matter her hair type--can afford to skip this crucial step. Condition not only helps to fight frizz, but it also combats damage, moisturizes your strands and nourishes your hair follicles. Conditioner is absolutely essential to keeping hair healthy. 3. Using cotton towels. Wonder why your hair is frizzy after drying it with a regular bath towel? One reason may be that your cotton towels are causing too much friction, leaving you with split ends and brittle hair. To avoid damaging after you've washed and conditioned it, invest in a quality towel that's specifically made for drying your hair. The Lisse Luxe Hair Towel ($30) from AQUIS is made with AQUITEX technology, a specially engineered microfiber that's more silk-like and absorbent. The result? Your hair dries faster and looks more more vibrant. 4. Forgetting to detangle. Gently combing through your stands is super important to avoid pesky knots and tangles. The best tool for the job? A wide tooth comb! 5. Blow-drying too often. Blow dryers are probably the number one cause of hair stress. While they may be the fastest tool to dry your tresses, they can also cause severe heat damage, especially when used too often or on the wrong heat setting. If you notice your hair becoming brittle or lacking luster, consider taking a break from heat styling. Return to summer-to-fall hair care headquarters >>
You've Been Drying Your Hair All Wrong–Here's The Right Way To Get The Job Done
This may be hard to believe, but you're probably drying your hair all wrong. Don't worry; you are not alone. We're all guilty of a few hair care mistakes, especially when it comes to drying. Tresses feeling lackluster? Chances are something went all wrong during the drying process. Luckily, we're here with some no-fail hair drying tips so that your strands always look lustrous, healthy and shiny. Tip 1: Don't wait to dry your hair. We know that it's really easy to get distracted, but as soon as you step out of the shower, make sure to start the drying process. Why is this so important? Your freshly washed wet hair is most susceptible to damage! Tip 2: Invest in the right tools. While most of us opt for our regular cotton towels to dry off with, it may be time to get a quality hair towel like the Lisse Luxe Hair Towel ($30) from AQUIS. They're specially made with a fine fabric that cuts down on the friction that is common when drying with cotton towels, which can cause breakage and seriously damage hair over time. Tip 3: Wait until hair is mostly dry before blow drying. Yes, breaking out the dryer is a fast option to dry off your damp tresses, but pulling out the heat so quickly is probably doing more harm than good. Drying hair unevenly can weaken your hair follicles and extract moisture that your strands need, leaving you with weak, brittle hair. Tip 4: Use your blow dryer for styling--not drying. Once hair is mostly dry from using a good towel or turban, then you can take out your blow dryer to style your hair. Return to summer-to-fall hair care headquarters >>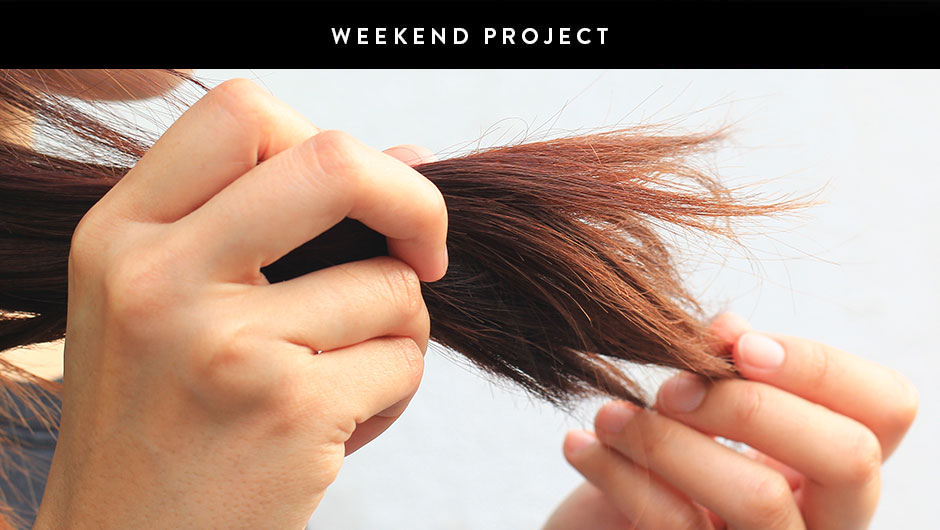 Weekend Project: Mix Up A Super Simple Split End Treatment
Here's a super quick and easy DIY project that will repair your split ends from the hot summer sun and the chlorine and salt water that damaged your hair all summer long. It's very simple and of course, made with only household ingredients! What you'll need: 1 egg yolk 3 tbsp olive oil 1 tbsp honey Make sure you separate the egg yolk from the egg white because the yolk is super hydrating for dry, brittle hair. Once the yolk is separate from the white, mix with the olive oil and honey. Then, simply apply the mixture to the bottom half of your hair, focusing on your ends. Leave it in for close to 1 hour before washing it out. Your ends will feel refreshed and ready for cooler weather. Be sure to check out DIY texturing sea salt spray and the best mask for some skin TLC.
Exclusive! Get $2 Off Eva NYC's Zero Gravity Volume Powder!
Eva NYC's newest release-- the Zero Gravity Volume Powder--is a super easy solution that takes about 30 seconds to work through your hair and it makes a huge difference. Trust me, I'm obsessed. I haven't stopped using it since I received it! When I curl my hair, the last thing I want is roots without volume and curls that fall flat before I even make it out the door. This powder amps up your roots with volume and can be worked through the rest of your hair to add extra texture and body. This is perfect for not just getting voluminous curls, but also doing hairstyles where texture and volume is necessary, like buns, braids or updos. This powder texturizes your hair immediately and makes it pretty easy to achieve any sort of volume you might be looking for. If you're worried about dryness, don't! This powder won't dry out your hair because it is infused with tons of great things for your hair like vitamin B5 and aloe vera to thicken and moisturize your hair as it works. If you're convinced that you need this powder in your life (and you should be), here's a little secret. The product just launched on Ulta.com and it is $2 off! That's right, the powder is under $10 - so snag it now! SHOP EVA NYC NOW Be sure to check out Kendra Scott's fall nail lacquer collection and the best under-the-radar leggings. [Photo: Eva NYC]
These Pretty Updo Hairstyles Require Practice, But They're Oh So Worth It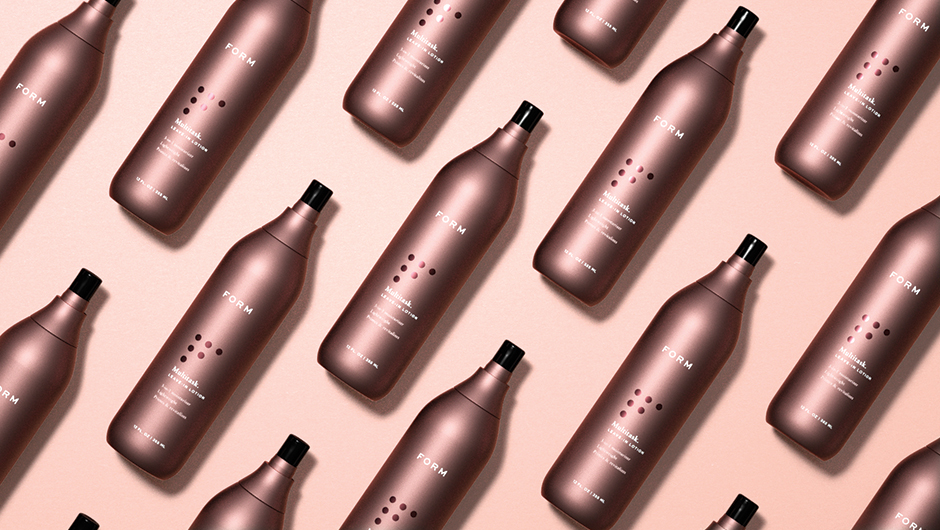 Enter To Win A Free Multitask 3-in-1 Leave In Lotion From FORM Beauty #SampleSaturday
We all want great hair products that actually work, but what's even better than finding something that meshes well with your hair type? A product that has multiple uses! Who doesn't want the most bang for their buck? We're huge fans of hair products that work double - TRIPLE - duty and that's why we're thrilled to be teaming up with our friends at FORM Beauty to give away 100 samples of FORM Multitask 3-in-1 Leave In Lotions for this week's #SampleSaturday. What makes Multitask so amazing? This 3-in-1 powerhouse acts as a leave-in conditioner, daily moisturizer and a style refresher. From braids and curls to beach waves and blowouts, you can use Multitask to spruce up any style. Not only is it crazy hydrating, but it also helps fight hair breakage and dryness. Is it any wonder this product is one of FORM's bestsellers?! Need to add this leave-in lotion to your daily routine ASAP? Enter below for a chance to win a FORM Beauty Multitask 3-in-1 Leave In Lotion. Good luck! (function(){ function loadScript(url, scriptId, callback) { if(document.getElementById(scriptId) != null) { return; } var script = document.createElement('script'); script.type = 'text/javascript'; if (script.readyState) { script.onreadystatechange = function() { if (script.readyState === 'loaded' || script.readyState === 'complete') { script.onreadystatechange = null; callback(); } }; } else { script.onload = function() { callback(); }; } var scriptIdAttr = document.createAttribute('id'); scriptIdAttr.value = scriptId; script.setAttributeNode(scriptIdAttr); script.src = url; document.getElementsByTagName('head')[0].appendChild(script); } function loadEmbed(){ var iframes = document.getElementsByClassName('campaign_embed'); for(var i = 0; i < iframes.length; i++) { iFrameResize({ enablePublicMethods: true }, iframes[i]); } } loadScript( '//d2xcq4qphg1ge9.cloudfront.net/javascript/responsive_embed/20150624/iframeResizer.min.js', 'campaignEmbedder', loadEmbed ); })();
Use Our Exclusive Code To Get An Amika Dry Shampoo For Just $14.99 (Down From $24.99!)
Admit it: waking up in the morning can be a serious struggle. We've all hit that snooze button a few more times then necessary. But all of that extra snoozing leaves less time for you to get ready--especially, to do your hair. Luckily, there's dry shampoo! All you have to do is shake, spray, and style. One of the best dry shampoos out there? Amika's Perk Up Dry Shampoo. This brand has serious cult following and the dry shampoo is the product beauty lovers swear by. It has thousands of rave reviews on Amazon because women love the lightweight formula, how well it soaks up oil and dirt and the heavenly smell. But that's not all. Amika's Dry Shampoo also adds volume to your hair with no chalky product build up. Talk about the total package! Need this shampoo in your life RN? Use our exclusive promo code SHEFINDSHAMPOO over at DailySteals and you'll get this cult product for just $14.99, down from the regular retail price of $24.99. Don't wait because this deal will sell out fast! SHOP AMIKA DRY SHAMPOO NOW Be sure to check out Nordstrom's under $26 sale and these super popular leggings. [Photo: DailySteals]
Weekend Project: Make Your Own Texturizing Sea Salt Spray
Beach waves are not only super pretty, but they're also an easy hairstyle that doesn't require any heat. Sadly, not everyone was born with gorgeous wavy hair. No worries, though, if you have stick straight strands; a texturizing sea salt spray can help you achieve the beach waves of your dreams. And guess what? You can make your own rather than spending a ton of cash on one at a beauty store. Here's how you do it: Ingredients: - 2 cups of hot water - 1 teaspoon of salt - 1 teaspoon of coconut oil Put all three ingredients in a spray bottle, then shake vigorously to combine. Apply this spray to damp hair as you tousle your waves around. The water and salt will create that signature ocean hair look and the coconut oil will help to keep your hair shiny and hydrated. Be sure to check out the best mask for some skin TLC and DIY soothing cuticle cream.
Bookmark These Workout Hairstyle Ideas So You Always Look #Flawless At The Gym
Pin These Pretty Side Part Hairstyle Ideas For Those Days When You Need Simple Hair Inspo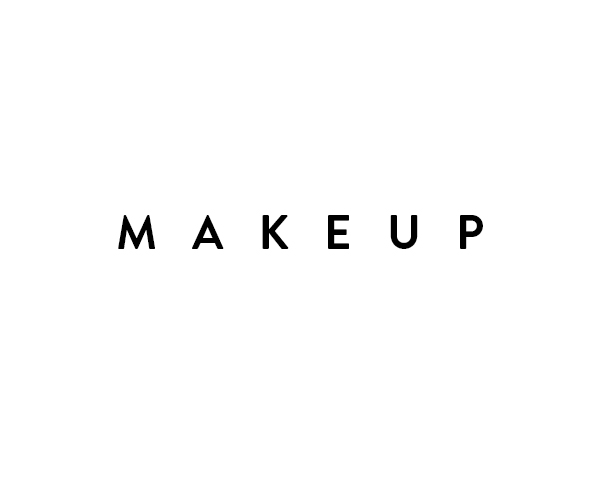 Drugstore Beauty Awards 2017
This Salt Spray Will Give You The Beach Waves Of Your Dreams
Summer is quickly coming to an end. But that doesn't mean you can't have wavy locks that look like you just came from the beach. The secret? Evo's Salty Dog Salt Spray. This hair mist gives you that coveted beach-y texture you want without any greasiness whatsoever. Even better, it's so easy to use! All you do is spray the mist on your hair while it's still damp, then gently work it in. Next, use a hair dryer on the half speed mode to dry your hair all the way. While you are drying your hair, style your hair to have the texture and direction you want. If you want extra volume, be sure to lift your hair with your hand while you are drying it. SHOP EVO SALTY DOG SALT SPRAY NOW Be sure to also check out the best drugstore highlighter and 5 Nordstrom dresses under $30 you need in your closet.
Thinking About Bangs? These Hairstyle Ideas May Just Seal The Deal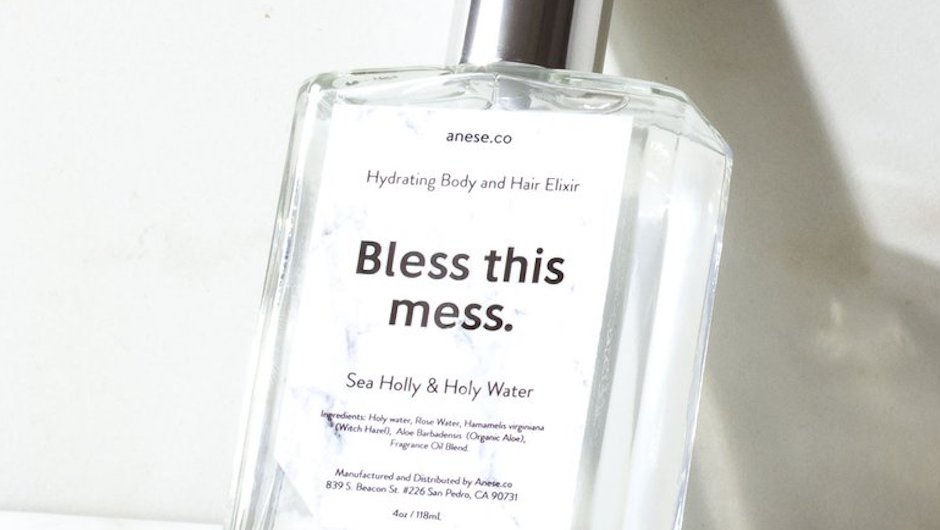 This Is The Perfect Lightweight Summer Scent For Your Hair And Body
I don't know about you, but I hate dousing myself in super heavy smelling perfume during the summer. It just doesn't feel right! Instead, I'm obsessed with this perfect lightweight scent for summer: Anese's Bless this Mess Soothing Body & Hair Elixir. First off, the packaging is so great. It is super minimal and easy to travel with, unlike a lot of odd-shaped perfumes that have tons of extra hanging things. Bless this Mess also uses real Holy Water to seriously, well, bless your mane. It works wonders on my summer frizz and leaves my hair so smooth and soft. Oh, and smelling heavenly, too. This elixir also does amazing things for your skin. It's infused with moisturizing aloe vera, jam packed with vitamins and even has rosewater to refresh and soothe your skin. The scent is so light and fresh, I actually feel calmer and more relaxed with just a few spritzes. I actually spray it on before bed and it helps me sleep like a baby. SHOP ANESE'S BLESS THIS MESS BODY ELIXIR NOW Don't miss the best drugstore beauty products! [Photo: Anese]
The One Morning Drink You Should Have For Your Hair, Skin, And Nails
This Is The Best Drugstore Shampoo And Conditioner Combo For Frizzy Hair
Are you looking for hair salon results without breaking the bank? I'm here to fill you in on my absolute favorite shampoo and conditioner from the drugstore. The Maui Moisture Vanilla Bean Shampoo and Conditioner are made specifically for frizzy, unruly hair and let me tell you, they're miracle workers. My mom and I are both "blessed" with super frizzy hair that is so hard to manage no matter how much product we use. This shampoo and conditioner, though?! Changed the game for both of us! Obviously, anything with Maui in the name is bound to smell divine and these products are no exception. Scent aside, though, they actually smooth my hair unlike anything I've ever tried. I even let my hair air dry, which I rarely ever do because of the frizz factor, and my strands were still super sleek. Another reason I love this shampoo and conditioner duo? It's sulfate-free, which means it's safe to use on my keratin-treated hair and also on color-treated hair. You're probably thinking products like this sound expensive, but these goodies retail for just $8 each. Pretty incredible, right?! Given that we're in the height of summer heat and humidity, right now is the perfect time to put Maui Moisture to the test. Don't forget to check out my go-to denim shorts for summer and the best product for going heat-free for summer. [Photo: Maui Moisture]
4 Ways To Instantly Soften And Soothe Dry Hair #SHEfindsSolutions
Nobody wants dry, crispy hair. But sometimes you can't help it. Things like just being outside in the sun all day or too many dips in salty sea water can take a toll on your locks. Luckily, there are ways to make your hair smooth and soft once again. Try our four go-to techniques, outlined below: Tip 1: Start to use a shampoo that is formulated for dry hair. Alterna's Caviar Anti-Aging Replenishing Moisture Shampoo gives your hair the hydration it needs. Tip 2: Try a hair mask. Simply apply when your hair is damp and allow it to sit for 5-7 minutes before rinsing it out. Tip 3: Use a hair serum. Palmer's Coconut Oil Serum not only has coconut oil that is naturally healthy for the hair but also contains Vitamin E. Tip 4: Try taking a break from using heat on your hair. If you still need to blow dry your hair, use a heat protectant and dry the hair using the lowest, cool setting. Be sure to also check out the one product you need in your gym bag and the must have silhouette for summer.
4 Ingredients To Add To Your Water For Your Hair, Skin And Nails
Keep Cool On Humid Summer Days With These Pretty Low Bun Hairstyle Ideas
The Best Natural Oils For Your Hair, Skin And Nails
Going Heat Free For Summer? You Need This John Frieda Leave-In In Your Life
Now that the summer is in full effect, I've been wearing my hair natural way more often. But my natural hair definitely needs a lot of help for me to be comfortable leaving the house that way. That being said, I don't want to load it up with product either. Usually, the only product I ever use in my hair is the John Frieda Frizz Ease Daily Nourishment Leave-In Conditioner Spray. Let me tell you why this spray is so amazing. It's a super quick fix for your hair after a shower. I just spray it in my damp hair, comb it through and as my hair dries I notice a ton of improvements. My hair is shinier, it dries with basically no frizz and it smells really good. Plus, the conditioner is infused with tons of vitamins. Yay for extra healthy hair! I'm telling you, this is the easiest one step hair product for the best hair results. I've been using it for years! SHOP JOHN FRIEDA'S DAILY NOURISHMENT LEAVE-IN CONDITIONER NOW Be sure to check out NuReveal's Young Coconut Face and Body Scrub review and BH Cosmetics $6 brow kit review.
The One Ingredient You Need To Eat For Better Hair, Skin & Nails
I Tried Kim Kardashian's Wet Hair Look–And This Is How It Went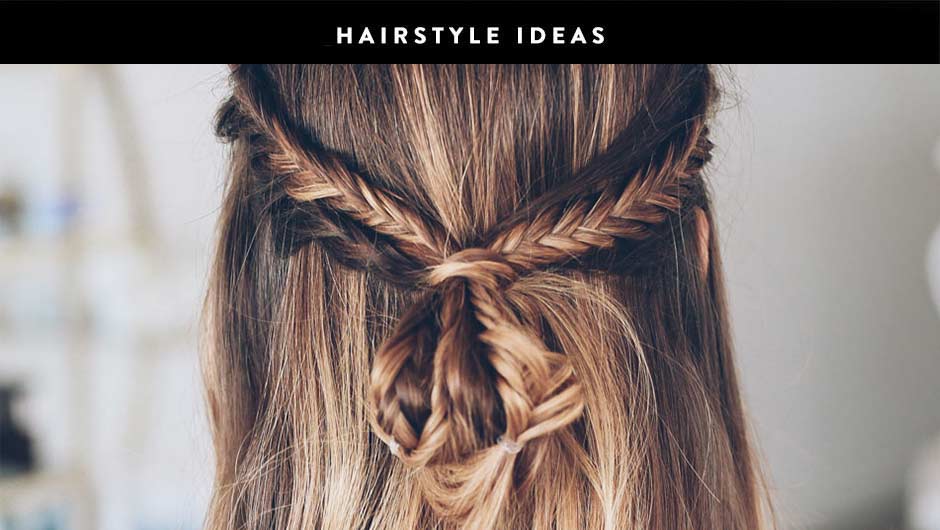 These Fishtail Braid Hairstyle Ideas Are Straight-Up #Goals
The One Thing You Should Eat In The Morning For Your Hair, Skin & Nails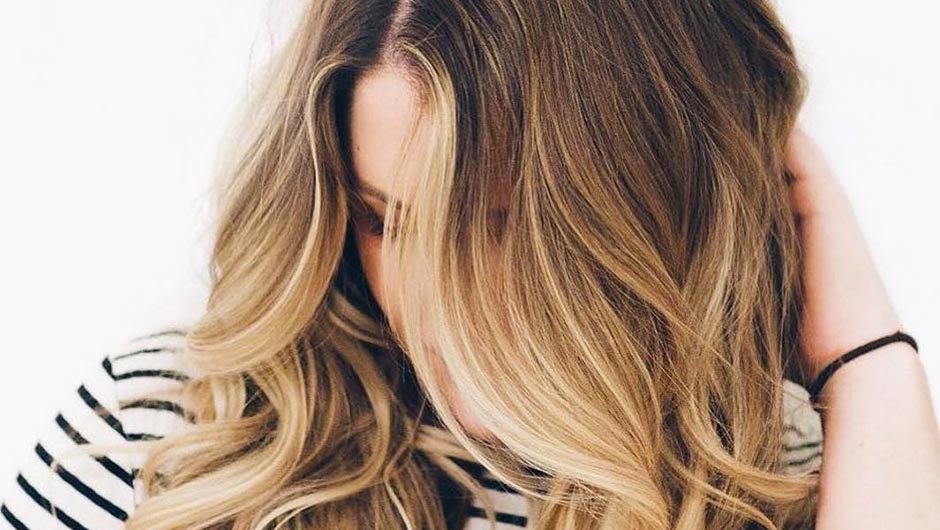 The Scary Reason You Need To Change The Way You Part Your Hair, According To A Stylist
When You Need A Break From Beach Waves, Get Inspired By These Sleek And Straight Hairstyle Ideas