Drop Everything: All Threshold Bedding And Bath Items Are On Sale At Target Right Now!
If one of your resolutions is to revamp your home, here's some good news for you: all bed and bath items from Threshhold are currently on sale at Target. And when I say all, I mean all! Sheets, shams, quilts, towels, bath mats and more; this is your chance to stock up! If you're not familiar with Target's Threshhold line, where the heck have you been?! This is one of my favorite Target home collection's because the items are super high quality, the designs are classic and timeless and the prices are obviously amazing. I'll definitely be treating myself to a crisp new sheet set while they're all on sale, and you should, too. Here are a few more items you shouldn't miss while the prices are this good: Threshhold Blue Chambray Stitch Quilt ($62.99, down from $69.99) Threshhold Organic Cotton Solid Sheet Set 300 Thread Count ($38, down from $45.99) SHOP THE THRESHHOLD HOME SALE NOW Shop our favorite workout sneakers under $100. [Photo: Target]
Psst! Get A Monogrammed Anthropologie Mug For Just $4 Right Now
New year, new mug?! Why not?! Whether you're a devoted coffee or tea drinker or just want a pretty mug as a desk accessory, get over to Anthropologie right now because the prettiest monogrammed mug is on sale for less than $5 right now. Sale items are currently an additional 40% off, taking this gorgeous home item down from $10 to just $4. That's more than 50% off! Every letter is still available right now, but that will all change soon so grab yours ASAP! Gilded Shapes Monogram Mug ($4.17, down from $10) While you're at Anthropologie, be sure to do some digging in the sale section. With an additional 40% off, there are tons of great deals to be had. Here are a few we're eyeing: Panta Cabled Leggings ($11.97, down from $32) Edith Legging ($29.99, down from $88) Tie-Waist Dress ($53.97, down from $148) Be sure to check out these flattering $19 high waist leggings. [Photo: Anthropologie] SaveSave SaveSave SaveSave SaveSave SaveSave SaveSave SaveSave
The New Luxe Candle We're Loving? Natalie Fragrance's Natural Gardenia Candle
Calling all candle-lovers! While everyone else is swooning over Diptyque and Le Labo, here's an under-the-radar option that you need to know about. Inspired by iconic actress Natalie Wood and her love of gardenia, the Natalie scented candle is my new obsession. It's worth noting, I am not a pumpkin spice or salted caramel candle lover. Those scents are just too sweet for me. That's probably why I'm so in love the the natural gardenia scent of the Natalie candle. It's floral and feminine, but not overpowering  at all. I also love that these candles are carefully made in small batches from pure distilled essential oils and natural ingredients. You can truly smell the difference. Now before you balk at the price ($55, I know), can we just agree that a 60-hour burn time definitely makes this candle worth the investment? I've been burning mine for almost a week and it's still going strong. Now that the holiday shopping season is basically over, you can totally take some of that hard-earned cash and treat yourself to this heavenly candle. Run a bath, light this baby up and unwind to celebrate the end of one year and the start of another. SHOP THE NATALIE SCENTED CANDLE NOW Be sure to check out our favorite sweaters under $50. [Photo: Natalie Fragrance]
Need A Last-Minute Holiday Gift? Snag A $100 Credit To Collage.com For Just $24.99!
What's something that we all have tons of, but never do anything with? Photos! They're taking up all of the space in your phones--and cameras. So why not help out a friend or family member by giving them a way to do something cool with all of those memories this year?! And the SheFinds Shop has exactly what you're looking for: We're offering a $100 credit from Collage.com for just $24.99! From collages to albums to blankets to phone cases, go ahead and give someone the chance to design their own customized holiday gift. There are over 50 products to choose from that they can their own photos and text to. But the best part for the giver: since it's a store credit, you don't have to deal with wrapping or shipping and handling! You have less than two weeks until Christmas, so hurry up and grab this deal ASAP because we guarantee this perfect last-minute gift will sell out fast! Plus, check out some of the fun things they could pick. Collage.com Custom Holiday Gifting: Store Credit ($24.99, down from $100)   Collage.com Custom Holiday Gifting: Store Credit ($24.99, down from $100)  Collage.com Custom Holiday Gifting: Store Credit ($24.99, down from $100)  Collage.com Custom Holiday Gifting: Store Credit ($24.99, down from $100)  SNAG THIS FUN LAST-MINUTE GIFT ASAP
Drop Everything–Kohl's Is Having A MAJOR Sale On Keurigs Right Now!
'Tis the season for holiday sales and deals! If you're looking for the perfect gift for that coffee lover in your life, look no further. Kohl's is having a sale on Keurig coffee makers right now! The Keurig K-Classic™ K55 Single-Serve K-Cup® Pod Coffee Maker originally retails for $139.99, but Kohl's sale price is $99.99. But it gets even better. On top of the sale, there's a discount code that will get you and additional 25% off. Type in "YOUGET25" at checkout and you will have a brand spanking new Keurig for only $74.99! The discount code can be used in-store and online through Wednesday, Dec. 6, 2017. The discount can be use multiple times but limit one offer per customer. That's it -- there's no catch! Head over to Kohls.com today (or tomorrow or Wednesday) to purchase. Just a heads up: Your discounted Keurig will ship in its original packaging. If intended as a gift, the packaging may reveal the contents. Excited to buy your new Keurig? Here's everything you need to know before you hit "Add To Cart" on Kohl's.com: The Keurig® K-Classic™ K55 Single-Serve K-Cup® Pod Coffee Maker comes in colors black and rhubarb (shown above). The coffee maker brews three different cup sizes (6, 8 and 10 ounce) and is perfect for your on-the-run morning coffee. Why stop at Dunkin' Donuts or Starbucks when you have quick (it brews a cup in just 1 minute) and easy access to a cup of joe straight from your own home? Keurig® K-Classic™ K55 Single-Serve K-Cup® Pod Coffee Maker (on sale for $99.99, $74.99 with discount code) Your Keurig includes a 4-pack of K-cups to start you off. But you'll obviously want to purchase more. Some of our favorite K-Cup flavors include Green Mountain Coffee Roasters® Breakfast Blend Coffee ($14.99), Newman's Special Blend Extra Bold Coffee ($14.99) and The Original Donut Shop® Coffee ($14.99). The coffee maker also comes with a 1-year manufacturer's limited warranty. Did you know that Keurig's brew more than just coffee? It also brews a variety of teas and hot chocolates! Some of our favorite non-coffee K-Cup flavors are Tazo® Awake™ Tea ($14.99), Snapple® Lemon Iced Tea ($14.99) and Swiss Miss® Peppermint Hot Cocoa ($14.99). Still not sold? Here's what people are saying about the coffee maker in Keurig's reviews: "Bought mine a year ago and love it. Perfect machine for me as I am the only coffee drinker in the house. Has been very reliable. I can survive one week without my K55." -ChuckZ "I am loving my Keurig. I am saving money too not going to Starbucks every day. I've already mastered how to make an iced caramel macchiato on my machine by buying espresso K-cups, vanilla syrup, caramel sauce, milk and ice. My whole family uses it too." -Jilee "Love this Keurig Coffee Maker. Simple, easy, quick. Easy to fill, easy to clean, easy to make a single cup of coffee, tea, hot cocoa, hot cider, whatever." - DebS65 After buying your Keurig, you'll need to clean it, and there's a very specific way of doing it. Find the most efficient way to clean your Keurig at SheFinds.com [Photos: Kohl's]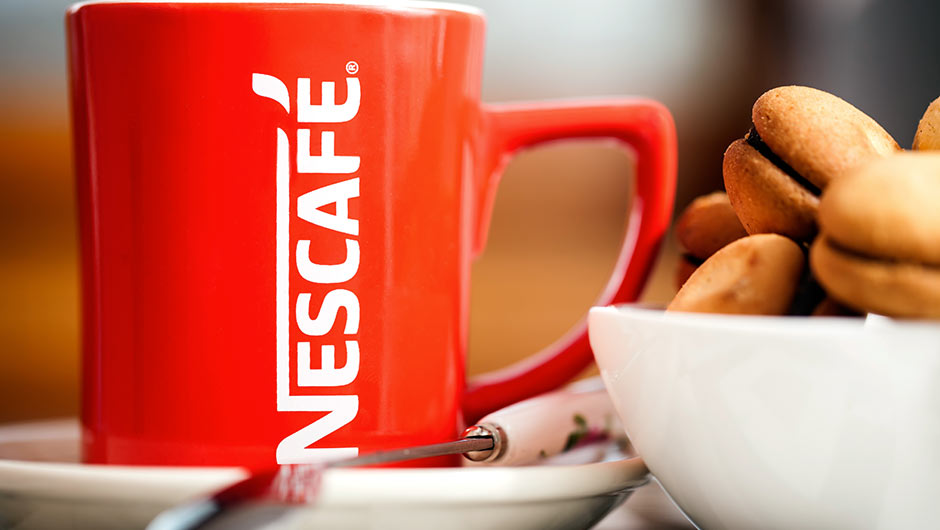 Snag A NESCAFÉ Dolce Gusto Coffee Maker For $50 Off With This Crazy Good Black Friday/Cyber Monday Sale
Coffee lovers, listen up! Your dream of having an endless flow of java brewed just the way you like it at home, can finally be a reality--if you act fast! Dolce Gusto is doing you a solid favor this Black Friday and Cyber Monday: they're having the best sale on their signature coffee makers! From now until November 27, you can get $50 off all of their machines and snag a free 20 count variety pack of NESCAFÉ goodies when you order online! That means you can score a gem like the Esperta 2 Coffee Machine By De'Longhi for just $99.99 (originally priced at $149.99!) or a more compact option like the Genio 2 Coffee Machine De'Longhi for $79.99 (valued at $129.99!) to make your morning cup of Joe with. All you have to do is fill the tank with water, pop a pod in, and switch the settings to your preference. And voila! You have your own customized cup. Seriously, these coffee makers are the perfect gift for yourself (or your coffee addict friend!), So put one in your cart ASAP before they run out of stock! Esperta 2 Coffee Machine By De'Longhi ($99.99, down from $149.99) Genio 2 Coffee Machine De'Longhi ($79.99, down from $129.99) SHOP MORE DOLCE GUSTO DEALS NOW [Photo: Shutterstock]
This Genius New Home Decor Delivery Service Is A Game-Changer…
If you live in Williamsburg, Brooklyn, here's some exciting news: Axent Home Goods is a genius new decor delivery service that brings gorgeous pieces from around the world right to you. I mean literally, right to you! Recognizing that so many of us are busy, but also want a stunning living space, Axent is making dressing up your digs easier than ever. All you do is browse their site (on your lunch break, of course!), note the products you'd love to see up close and personal, then set up a viewing. From there, the team at Axent will arrange a time to bring all the items you love directly to your home or office. Amazing, right? But it gets better. You ready for this? At your product viewing, there's no commitment to buy. If the pieces don't mesh with the vibe you're going for, no problem. If you do love just as much as you thought you would, then you can pay on the spot and keep the items. Doesn't get easier than that, does it?! Right now, this amazing service is only available to Williamsburg residents, but if you're loving Axent's selection, follow them on Facebook. Select items are available for US shipping on their Facebook shop! Check out a few of the items we're loving from Axent: BLUE ON WHITE WITH GOLD INLAY BONE CHINA BOWL ($30) COUNTRY BLUES 12″ X 18″ CUSHION ($60) TURBULENT INDIGO 10″ BROWN-CHERRY LEG OTTOMAN WITH SECRET STORAGE COMPARTMENT ($140) SHOP AXENT HOME GOODS NOW [Photo: Axent Home Goods]
Bath & Body Works Just Released A Bunch Of "Boozy Candles"–Add Them To Your Holiday Wish List ASAP
Forget Pumpkin Spice, This Is The Best-Smelling Fall Candle You Need In Your Home
I know it may be sacrilege to some, but I can't lie: I kind of hate pumpkin. I don't enjoy the way it tastes and I don't find the smell enticing at all. So what's a girl to when she wants to create some fall ambiance in her home without resorting to pumpkin spice anything? Bath & Body Works to the rescue! Their Leaves scent is quintessential fall without having any pumpkin notes whatsoever. Instead, this fragrance has hints of Crisp Red Apple, Golden Nectar and Warm Clove Spice that are reminiscent of all things autumn. There was a slight chill in the air this weekend here in NYC, which inspired me to give this unusual candle a try and I'm so happy I did. It gently perfumed my whole apartment with a fall aroma that wasn't too sweet for my boyfriend, but also not too masculine for me. Win win, right?! Whether you're like me and not the biggest fan of pumpkin or just need a break, this is the candle to splurge on this season. I've been burning mine for three days straight and it's divine! SHOP BATH & BODY WORKS LEAVES CANDLES NOW Be sure to check out Bath & Body Works' relaunched Aromatherapy collection. [Photo: Bath & Body Works]
How To Upgrade Your Kitchen For $200 Or Less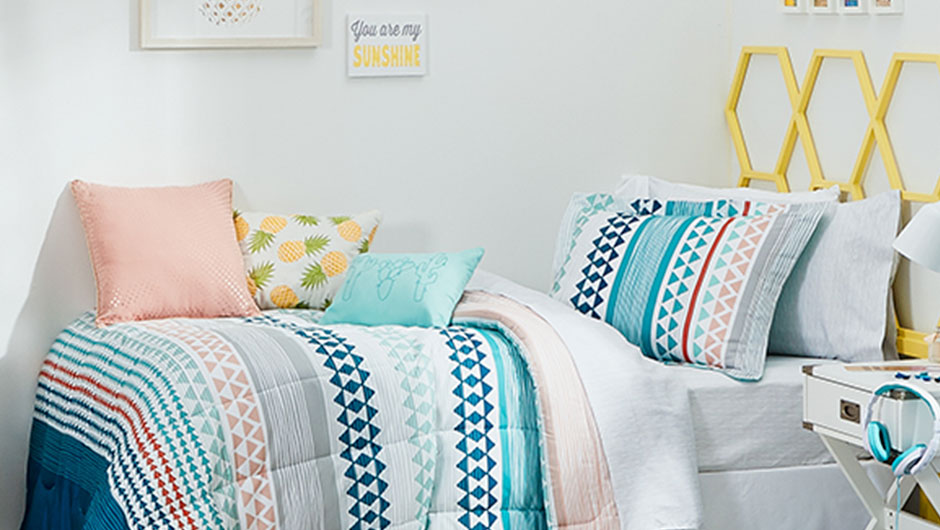 Walmart And Bright Bazaar Styled 3 Dorm Rooms And The Results Are Incredible #NextLevelDorm
One of the most exciting times of the year? Decorating your room at the start of fall. Will you go bright and bohemian or monochromatic and minimalist? The options are endless! If you're looking for inspo to make sure your room stands out this year, Walmart is here to help. They recently teamed up with design expert Will Taylor of Bright Bazaar to make over three dorm rooms and wowza! The results are nothing short of incredible. Featuring totally unique and trendy pieces from Walmart, these rooms are serious #goals. Take a peek: First, Will and Walmart created a glam oasis inspired by Reginae Carter. The black, white and gold color palette is not only super chic and fit for hip hop royalty, but also totally easy to personalize. Pick throw pillows and wall art that speak to you for a room that feels all your own. SHOP REGINAE'S GLAM GETAWAY NOW Next up, Will and Walmart collaborated on a gorgeously colorful space for Remi Ashten. Featuring shades of blue, green, red, yellow and white, this room exudes fun and happiness. Our favorite detail? That honeycomb headboard, of course! SHOP AMBER'S PASTEL PARADISE NOW For their final dorm makeover, Will and Walmart tackled a room for YouTube sensation Mikey Murphy. Rather than go with a completely neutral palette, Will incorporated navy blue details and striped patterns to make this room memorable. We love that the navy blue trunk isn't just an interesting looking piece, it offers plenty of storage, too. SHOP MIKE'S MOVIE MINIMALIST DECOR NOW Feeling inspired? Whether you're decorating a dorm room or just looking to breathe new life into your living space for the fall, be sure to check out Walmart's stunning home decor pieces at budget-friendly prices. [Photo: Walmart]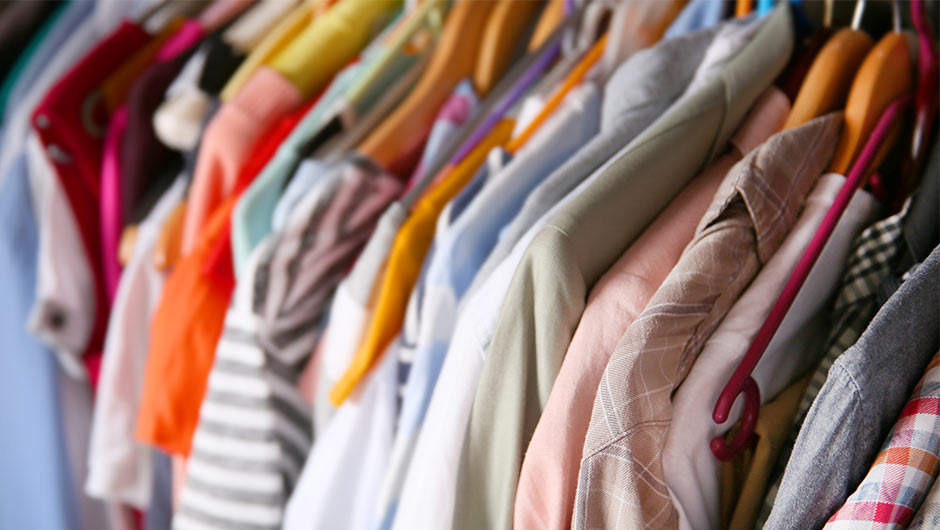 5 Tips For Decluttering Your Closet Without Getting Too Emotional About It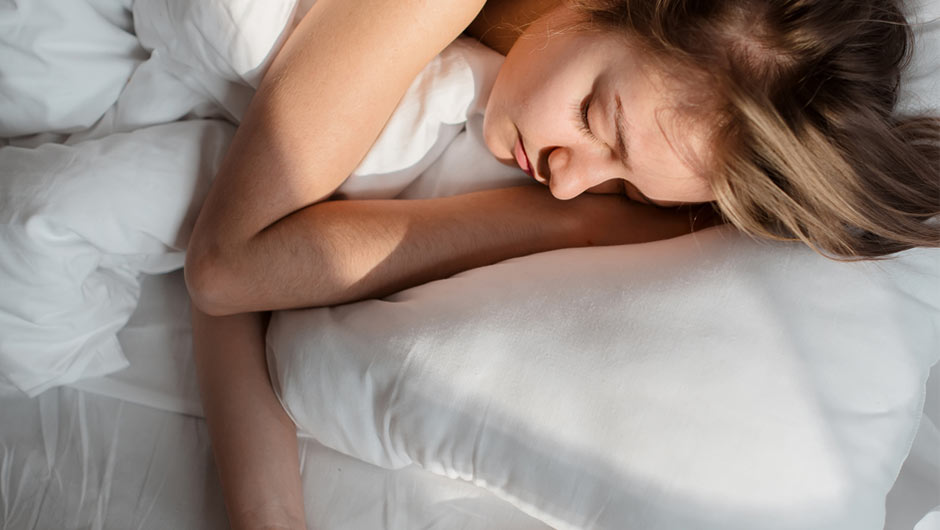 These Calming Pillow Mists Will Help You Sleep Like A Baby For The Whole Night #WellnessWednesday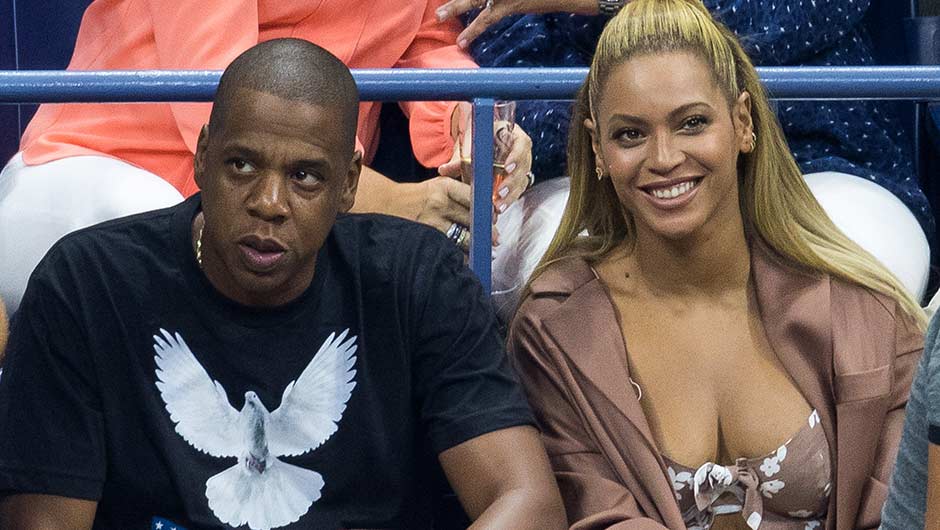 Wait 'Til You See The $120M Home Where Beyoncé And Jay Z Plan To Raise Their Twins
Beyoncé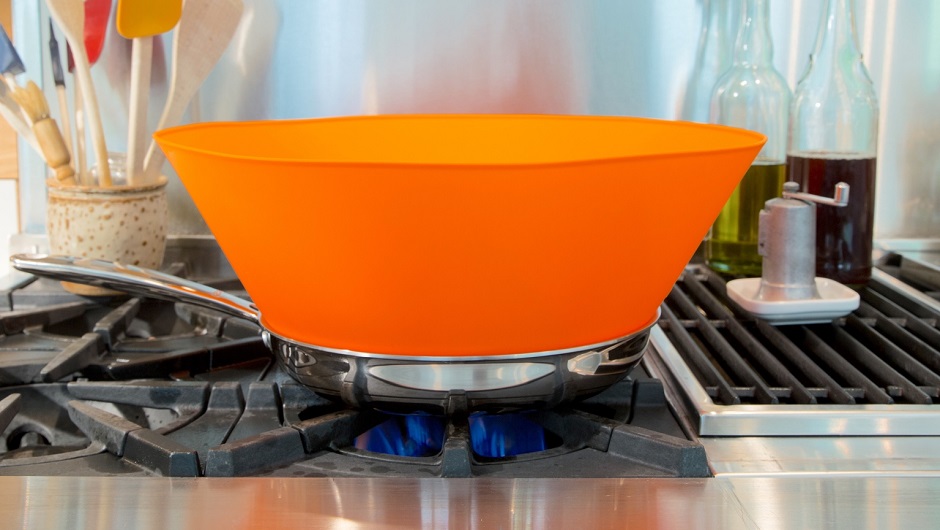 Hate Cleaning Your Stovetop As Much As I Do? You Need This Genius Invention In Your Life
I love cooking, but one of the things that always gives me pause before throwing down in the kitchen is the clean up. Nothing kills a food buzz quite like the prospect of having to scrub the stove, am I right? That's why I am so obsessed with this amazing new kitchen gadget. Meet the Frywall! This clever little piece of silicone fits comfortably in most pans to help prevent splatters from collecting on your stovetop. Whether you're frying up bacon or searing a steak, this game-changing invention keeps things oil free so clean is a breeze. Available in a variety of colors and two different sizes, your kitchen isn't complete without the Frywall. Once you try it, you'll wonder why you ever spent so much time cleaning your stovetop before. GET YOUR FRYWALL NOW Be sure to check out the best drugstore beauty products and the best snacks to speed up your metabolism.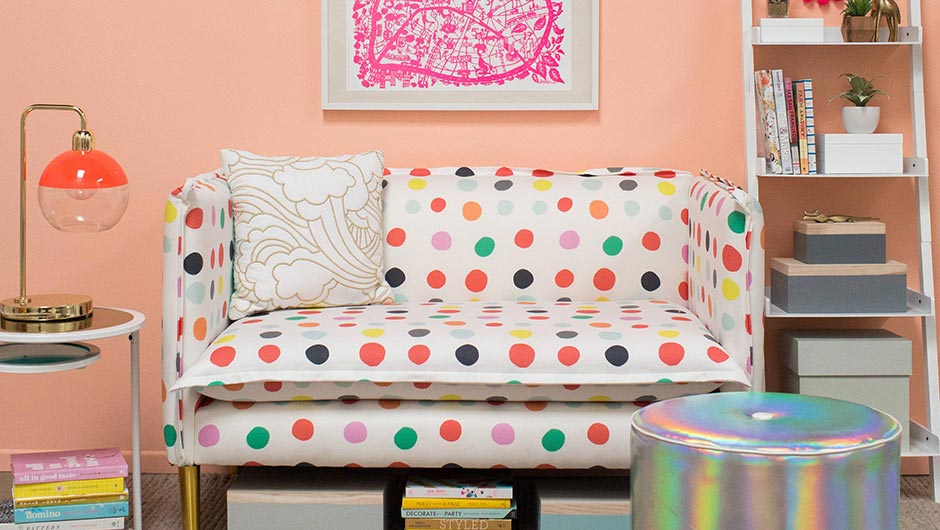 Oh Joy For Target Just Launched Furniture And We Want Everything
Home Decor And Loads More Is 70% Off At Overstock's Major Presidents Day Sale
If there's one sale you must shop today, it's Overstock's crazy good Presidents Day event. Home decor is up to 70% off, which means if you've been wanting to give your home and update this is the excuse you've been waiting for. From gorgeous rugs to stylish, durable furniture, this is your chance to snag everything you've been wanting. Need some guidance? Here are a few of our faves from the sale: Safavieh Monaco Vintage Bohemian Multicolored Rug ($225.24, down from $724.99) Simple Living Margo Mid Century Bookshelf ($145.34, down from $199.99) Zelfa Round Tufted Velvet Ottoman by Christopher Knight Home ($150.44, down from $176.99) SHOP OVERSTOCK'S PRESIDENTS DAY SALE NOW
Margherita Missoni Just Launched The Cutest Children's Home Decor Collection With Pottery Barn Kids
If you want to give your little one's room an upgrade for in honor of the new year, get over to Pottery Barn Kids ASAP. They just debuted their latest collab with Margherita Missoni and it is beyond adorable. With decor options for babies, toddlers and even older kids, the collection features loads of whimsical colors and prints that are hallmark to the Missoni name. Check out a few of our fave pieces below. Margherita Missoni Pom Pom Daisy Quilted Bedding Margherita Missoni Ceramic Turtle Complete Lamp Margherita Missoni Diamond Baskets Margherita Missoni Jumbo Turtle Pouf Margherita Missoni Linen Patchwork Quilted Bedding Margherita Missoni Stars & Stripes Garland SHOP MARGHERITA MISSONI FOR POTTERY BARN KIDS NOW Don't miss babyGap x Dumbo! [Photo: Pottery Barn Kids]
The Weird Reason Kendall Jenner Painted Her Living Room This Color
These $8 Voluspa Candles Are Just As Amazing As Diptyque… Heck, Maybe Even Better!
If you, like many women these days, love the look of Ditpyque candles, but simply can't wrap your head around their price tag, here's a tip: Voluspa makes seriously amazing candles, too. And they're way more affordable! Case in point: these tin candles which come in a ton of scents and are only $8! I got a set for Christmas and I'm in love with them. Not only do they look super pretty on my desk, but they smell heavenly. And at $8 a tin, I don't feel bad about actually burning them because I can totally afford to buy new ones. I'm also really looking forward to cleaning them out once the wax is gone and using them to store jewelry, like my rings and stud earrings. Buy a bunch for yourself below! There are so many scents and designs, you'll definitely find a few you love. Voluspa 'Maison Noir' Petite Decorative Tin Candle ($8) Voluspa 'Maison Jardin' Mini Decorative Tin Candle ($8) Voluspa 'Maison Noir' Petite Decorative Tin Candle ($8) Voluspa 'Japonica - Bella Sucre' Petite Decorative Candle ($8) Voluspa 'Maison Noir' Petite Decorative Tin Candle ($8) Voluspa 'Maison Blanc' Petite Decorative Tin Candle ($8) Voluspa 'Maison Noir' Petite Decorative Tin Candle ($8) Voluspa 'Japonica - Goji Tarocco Orange' Petite Decorative Candle ($8) Be sure to check out Levi's for just $26 and the adidas Superstar sneakers on sale for crazy cheap. [Photo: Nordstrom]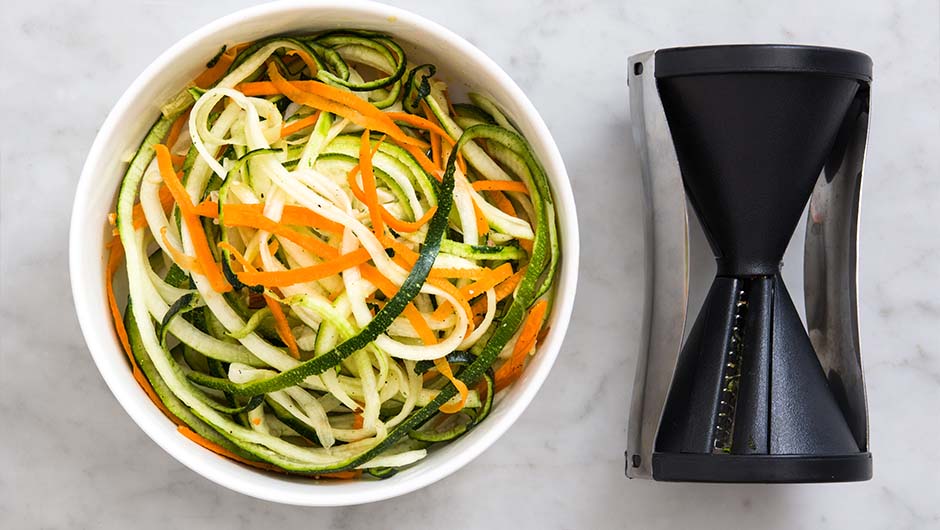 This Is The Most Efficient Way To Clean Your Spiralizer
Anyone who uses a spiralizer knows that cleaning it is a chore and a half. Sure, you can throw it in the dishwasher, but that doesn't always work to get out the tiny, tiny pieces stuck in the blade. Try scrubbing it with a sponge, and you get pieces of that stuck in the blade. Oh, and don't wait too long to clean your spiralizer because it gets harder once you let the food stuck in there set. Ugh, the struggle is real. Well, I just found a mind-blowing trick that will make cleaning your spiralizer so. much. easier. After reading countless articles, this info actually comes from the comments section. Becky (with the good tip) explains that she uses an old toothbrush to clean her spiralizer. "I can get in the crevices much easier than a big brush and I rinse when done." Genius! I'm definitely going to try this next time I make zucchini noodles (aka, tonight and every night for the rest of my life). Colgate Extra Clean Full Head, Medium Toothbrush, 4 Count ($3.30) Don't forget to check out: the best way to clean a Keurig and the most efficient way to hang clothes in your closet [Photo: Shutterstock]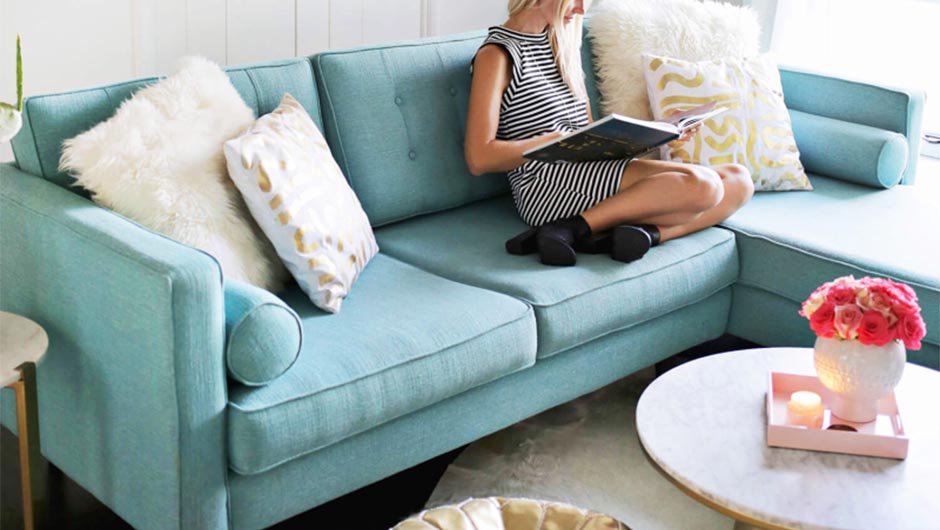 How To Declutter Your Home Using The Rule Of 5
The spring and fall are the most popular times of year for de-cluttering your home. The seasons have changed, you're packing away your summer stuff and digging out your boots and coats, and you're spending more time indoors where you start to see how much crap you own. Those piles of mail, stacks of books and other clutter piles become much more noticeable. So, how should you start if you want to de-clutter your home? Here's the fast and dirty way to do it: the rule of 5! What does that mean? It means you throw away at least five items in every room. READ MORE: 10 Insanely Simple Ikea Hacks That Will Blow Your Mind So, when you've decided that you want to start de-cluttering, go from room to room and throw away five items per room. This can include literal trash, or items like magazines you've already read, objects that no longer spark joy, items that are broken and can't be fixed, clothes that you haven't worn in several seasons, receipts, catalogs, broken umbrellas, broken headphones, pens that have run out of ink, books you'll never read or have already read, broken sandals, used notebooks, old batteries, broken toys... you get the idea. READ MORE: What Is The Closet Strategy? Start with the items that have the least personal significance and move quickly. If you're on the fence about an item, try this trick: put it in a special "maybe" pile. Use the rule of five once a day for a week, and the items from the "maybe" pile that you haven't touched in the week can definitely be tossed. READ MORE: Keep Your Closet Organized With These 7 Simple Habits So--there you have it: the rule of five. Let us know: will you try it? [Photo: A Beautiful Mess]
Here's A Look Inside Kim Kardashian And Kanye West's $30 Million NYC Penthouse Rental
Kim Kardashian and Kanye West are staying in the most insane NYC penthouse for the fall. Airbnb is letting the entire fam live in this $30 million Chelsea triplex for free. They get five bedrooms, six bathrooms, outdoor terraces (#views for days), and a private rooftop pool rent-free. Impressed? Wait until you see the pictures... https://www.instagram.com/p/BJvUPh7h4RV/ Don't forget to check out: everything you ever wanted to know about the Kardashians' glam rooms and how to fix common contouring mistakes [Photos: Splash News, Airbnb]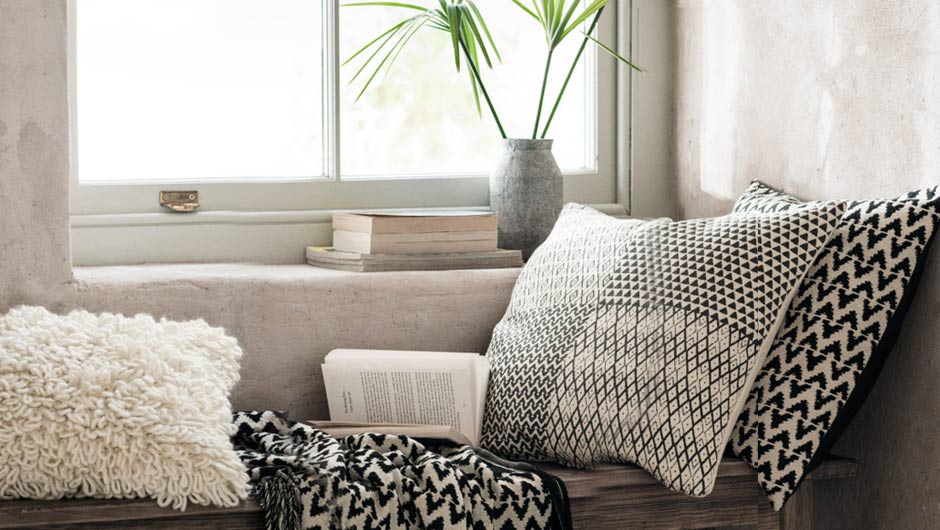 Why You Should Be Shopping The Home Decor At H&M
How To Decorate Your Home Like Lauren Conrad + Peek Inside Her Beverly Hills Penthouse
Lauren Conrad has really done it all. Since being on The Hills (#tbt), LC has become both a fashion designer and an author! One thing she also has a talent for - but not professionally - is interior design. Lauren has been featured multiple times for the beautiful decorating in her Beverly Hills penthouse. With the help of celebrity stylist, Ann Caruso, this apartment literally is something out of a magazine! So if you're in the market for some redecorating - and have secretly always worshipped Lauren Conrad's style - you're in luck! We've figured out how to decorate just. like. her. https://www.instagram.com/p/s-dPI6N508/?taken-by=laurenconrad&hl=en Her office is filled with small feminine details to balance the business atmosphere. She included a bright orange, tufted sofa to brighten up the room! Lauren wanted her kitchen to be all white. She keeps her dishes stacked on the exposed shelving above the sink, and accents with fun colors and patterns! https://www.instagram.com/p/rauIwxt51_/?taken-by=laurenconrad&hl=en ...and she clearly loves to entertain in it! https://www.instagram.com/p/BC8ltMet55Y/?taken-by=laurenconrad&hl=en Conrad said she wanted the living room "to feel like an airy New York loft." This huge room with tall ceilings is decorated in neutral shades, with touches of pink and gold! https://www.instagram.com/p/tDbGFis5ar/?taken-by=ann_caruso&hl=en LC's fireplace and whitewashed brick wall are a main focal point of her living room. And she clearly gets a lot of use out of it! https://www.instagram.com/p/vHgYwJN53R/?taken-by=laurenconrad&hl=en The rest of Lauren Conrad's apartment is done. to. perfection. Her master bathroom has an entire makeup station with perfect lighting, and her closet has "sliding pocket doors and studio-sized dimensions." Her reconfigured spiral staircase and her "dark and sexy" bar are the perfect details that make her Beverly Hills home the ideal getaway from her hectic life. Make sure to check out her feature in InStyle! Check out How To Decorate Your Home Like Cameron Diaz and These 9 Musicians Who Were Shockingly Dropped From Their Record Labels! [Photo: Xavier Collin/Image Press/Splash]
Mrs. Meyers Just Released Two New Fall Scents And They're Seriously Yummy
I don't know what it is, but there's something about a gorgeously scented hand soap that puts me in a good mood. Add to that some pretty packaging and I get why people take refuge in their bathrooms. Mrs. Meyers makes cult cleaning products and their hand soaps and dishwashing liquids are mainstays in my apartment. I don't think I've encountered a scent I didn't love, but their two newest are beyond yummy. They just debuted Mum and Apple Cider for fall and they're so wonderful, they actually make washing the dishes way more bearable. Click below to be among the first to snatch them up! SHOP THE NEW MRS. MEYERS SCENTS NOW Be sure to check out the new Kylie Jenner eyeshadow palettes and Nordstrom's awesome anniversary sale.
10 Insanely Simple Ikea Hacks That Will Blow Your Mind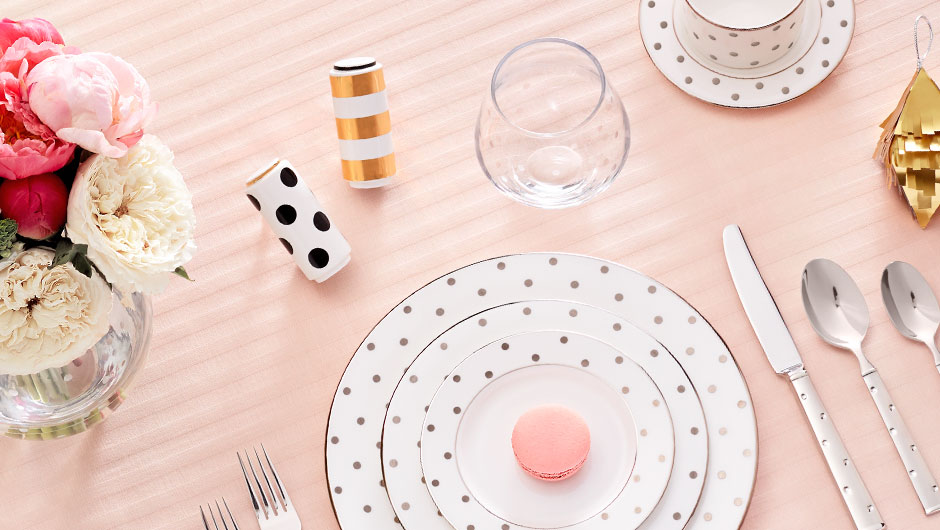 This No-Fail Trick To Summer Entertaining Works. Every. Time.
The editors at SHEfinds wrote this blog post on behalf of Lenox and received compensation as part of our participation. SHEfinds receives commissions for purchases made through the links. If you're like most people, you'll probably be doing some sort of entertaining this summer. Whether it's a casual brunch with friends in your apartment or a full-on beach BBQ, this season is synonymous with parties. Our best summer entertaining trick? Set a pretty table! A gorgeous setting will excuse a multitude of mistakes from slightly overcooked chicken to that party guest who just finished the last drop of rose. There are tons of great places around the Internet to stock up on eye-catching cups, bowls and plates, but one of our favorites is Lenox. Not only do they have tons of amazing options for formal and casual gatherings alike, but their summer selection is seriously on point. Need proof? Shop our favorite place settings for summer entertaining below: Charlotte Street East by kate spade new york Entertain 365 Sculpture by Lenox Larabee Dot Navy by kate spade new york Chirp by Lenox And for a limited-time only, you can save big when you shop at Lenox. Just use code GIFT20 to save 20% on orders over $50 or code GIFT25 to save 25% on orders over $100. SHOP MORE SUMMER TABLESETTINGS AT LENOX
We're Calling It Now–Round Beach Towels Are Going To Be The "It" Item Of Summer 2016
How To Redecorate Your Home Like A Style Blogger
Last week I had the pleasure of touring style blogger Brooklyn Blonde aka Helena Glazer's newly decorated brownstone. Because she has such immaculate personal style, my expectations for her home were pretty high--but I was still blown away by how incredibly tasteful and inspiring and cozy her space was when I saw it in the flesh. With styling help from Homepolish designer Matthew Cane, Helena did (almost) the entire makeover at HomeGoods. Can you believe it? Here are Helena's tips for making your home uniquely yours, room by room: LIVING ROOM BEFORE:  AND AFTER: "A new tribal rug (from HomeGoods!) anchored this space and made it feel like my style. The trendy pattern livened up the area, but was still neutral enough to blend with the other white pieces, and the gold and marble side tables look so luxe and expensive, despite their affordable price tag ($99!)." DINING ROOM BEFORE:  ..AND AFTER:  "This farm table is also one of my favorite pieces – it was custom made for us using scaffolding from a New York City building. We are born and bred New Yorkers so love adding these ties to our roots in. This was definitely somewhere where we 'splurged' in our home, so it's great to find such quality, yet affordable dishware from HomeGoods to even it out." NURSERY BEFORE: ... AND AFTER:  "When it comes to a baby's room, I always make sure to include both open storage and closed storage. These hanging baskets are perfect to display books and cute stuffed animals, but then store away the bigger, bolder-looking toys in these oversized trunks. It keeps the room looking clean and sleek – and also helps that Helena won't be tripping over toys all the time!" MASTER BEFORE:  ... AND AFTER: "Standing mirrors add drama and dimension to any room. By propping up these two huge mirrors behind her nightstands, we opened up the whole room and gave it a light, airy feel."
19 Target Decor Items Under $30 That Will Totally Transform Your Home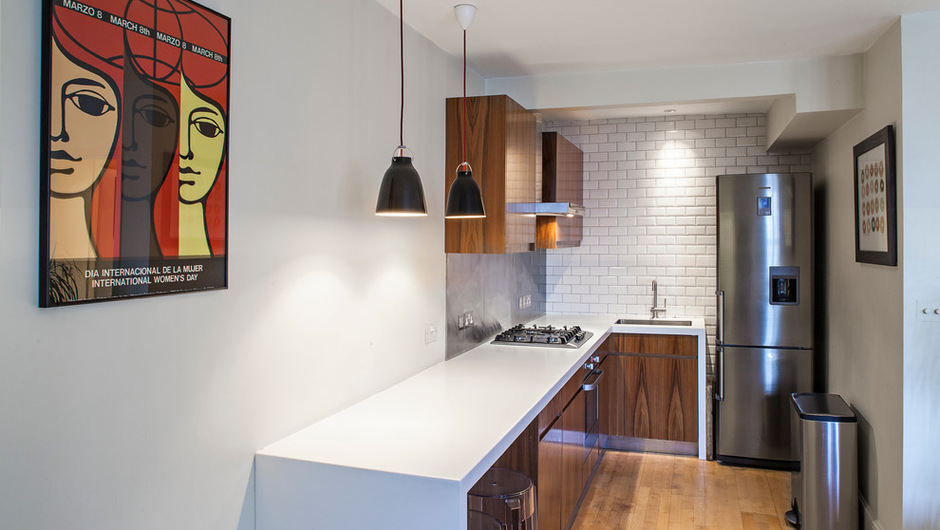 8 Big Ideas To Get The Most Out Of Compact Kitchens
Check out these stylish storage ideas for kitchens both small and large. By: Sara Emslie, Houzz Contributor Even the smallest of kitchen spaces needs to deliver big when it comes to form and function. No matter how awkwardly shaped or compact your cooking space, design tricks can help make even tiny corners work hard and look good too. These kitchens offer ideas for getting more from less and giving a high-function space a clean, uncluttered appearance. Contemporary Kitchen Use open storage as display. If your tiny kitchen is part of a larger open-plan space, consider an island with built-in open shelves. This will add storage and display space and help separate food prep, cooking and clean-up areas from those for other living functions. Use attractive tableware, accessories and cookbooks to create a pleasing display. RELATED: Browse Thousands of Inspirational Kitchen Photos Store high (and seamlessly). A clever way to add storage in a tiny kitchen is to position it high up the wall. Installing storage above seating, such as a built-in bench, can be a particularly smart use of space. For a clean, contemporary feel, fit the cupboards with push latches, removing the need for a door handle and creating a seamless finish that gives the impression of more space. A ladder stored away — perhaps inside a bench seat — can be used to access high cupboards. Traditional Kitchen by Yorkshire And The Humber Kitchen Designers & Remodelers Holme Design Custom build a pantry cupboard. Well-planned storage makes efficient use of space and can help keep your kitchen organized. Consider a custom all-in-one pantry cupboard if you're designing a kitchen from scratch. Install custom storage baskets for shelves and rail bars and baskets for cupboard doors to make the most of the space inside. RELATED: See an Amazing 40-Square-Foot Kitchen A cupboard pantry can be used to store everything from food to china and kitchen equipment. And when the doors are closed, it's all neatly out of sight. Scandinavian Kitchen by London Kitchen Designers & Remodelers Harvey Jones Kitchens Integrate built-in appliances. Shop around for appliances that will work in compact spaces and consider integrating them into your kitchen design. The framework needed for integrated designs eats up a little more lateral space, but the result will be a neater look. RELATED: Add More Storage With a Kitchen Cart Think laterally, too — dishwashers are available as pullout drawers and can be paired with a storage drawer with the same front for a fuss-free finish. Microwaves and ovens can be fitted into a bank of wall cupboards, freeing up counter space for other kitchen essentials. Contemporary Kitchen by East Midlands Kitchen Designers & Remodelers deVOL Kitchens Think industrial. Utilitarian styling is ideal for making the most of a compact kitchen. It echoes the kitchens of days gone by, and its robust aesthetic says it means business, despite being a tiny space. Look for subway tiles, industrial factory lighting and Shaker-style units that combine beauty with utility. RELATED: See 15 Clever Kitchen Storage Ideas Squeeze in an eating space. Having a space for sitting and eating in a kitchen, no matter how small, doubles the room's functionality, making it feel more substantial. A compact breakfast bar, for example, can be both a dining area and an additional work surface for food preparation. To save space, choose bar stools that can be tucked under the counter when not in use. Try giving this tiny tabletop a separate visual identity with bold accessories, such as bright artwork and standout lighting. A fold-out, wall-mounted table is another option for a small kitchen. Contemporary Kitchen by London Architects & Building Designers Brian O'Tuama Architects Highlight character with color. Flashes of vivid color are ideal for adding a wow factor to a tiny space. It might be small, but it can still have presence. Against a pure white background, neon shades really stand out, so use these to emphasize any design features that have character and style. Maximize the different sizes and configurations of drawer and cupboard fronts to create eye-catching color combinations and design appeal. RELATED: Find Kitchen Drawer Organizers on Houzz Stick to a restricted palette, though, and keep clutter stored so as not to overcrowd your little kitchen. Modern Kitchen by London Photographers David Churchill - Architectural Photographer Go for top of the line. Being small on space doesn't mean a kitchen can't be big on style. Adopt a high-end approach for fixtures and hardware in an otherwise minimal space to give a compact kitchen a designer look. Smart handles, inset lighting, state-of-the-art integrated appliances, contemporary faucets and molded draining boards are all design features often found in larger, more expensive kitchen designs, but they can add a big style hit to a tiny kitchen too. Tell us: Have you made the most of a compact kitchen space? Share your tips and photos in the Comments section. [Photo: Maxwell & Company Architects]
11 Items Every Newlywed Couple Should Have In Their Home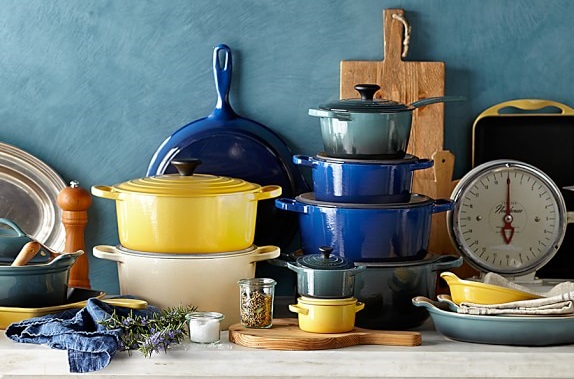 A Simple Trick For Cleaning Brown Stains Off Enamel Cookware (Like Le Creuset)
Despite the fact that I have a tiny NYC kitchen, I am obsessed with beautiful cookware. I was lucky enough to receive a bunch of amazing Le Creuset pieces for Christmas, so like any normal person I started using them immediately. I'd been dying to bake bread in a French oven, so I whipped up a batch of dough, let it rest for what seemed like days and then popped it into the oven in my beautiful grey Le Creuset. After an hour the bread was perfect--crusty on the outside and warm and spongy on the inside. I was thrilled! Until I saw my Le Creuset. The inside had an unsightly brown ring all around it and the outside had brown stains all along one side. I panicked, but decided to let it soak overnight in soap and water. The next morning, I check my oven and the stains were still there. I literally just received this oven 24 hours earlier, so I was freaking out that I'd ruined it already. I put the water as hot as my hands could handle, poured a boatload of dishwashing liquid on my pot and started scrubbing. Nothing. The stains would not budge. I contemplated curling up into a ball of tears, but decided I had one last hope: YouTube. I immediately started searching how other people cleaned their Le Creuset products and the suggested methods spanned the gamut: baking soda paste, something called Bar Keepers Friend, Easy Off (yikes!). And then I came across something so simple I just had to try it. Salt and water. Really, that's all. To try to get these stains out, I poured a bunch of salt into a small bowl, then moistened my fingers. I then took a generous pinch of salt in my damp fingers and started rubbing the resulting paste on the stains. And what do you know? It worked! The stains came off! Even better, it didn't scratch the enamel or dull the sheen of the glaze at all. I was ecstatic! So naturally, I decided to pay it forward. There's bound to be someone else out there on the verge of a breakdown because they think they've ruined their precious Le Creuset for ever, but there's hope. Here's the original YouTue video I found demonstrating the technique. As you'll see, he uses a sponge, but I really preferred using my fingers because I found that the fibers from the sponge were getting stuck in the gunky stuff causing the stains. Also, because I was using my fingers, I could feel when all the residue was really all gone. Happy cooking (and cleaning)! [youtube]https://www.youtube.com/watch?v=n9hn7XbulY8[/youtube] Be sure to check out why snoozing is actually bad for you and the best reusable water bottle. [Photo: Williams Sonoma]
The Do's And Don'ts Of Choosing Paint Colors Based On Your Room's Mood
What color should you paint your walls? Well, it all depends on the energy you're trying to promote. Remember mood rings? The stone is blue; I'm sad…yeah, yeah. When painting your walls, you're really using the same principle—but we hope it's a little less reminiscent of the seventh grade! Red This color red evokes excitement and stimulation. It's a great scheme to incorporate into a living room or office—a space that can benefit from creativity. That being said, red can be a tad intense for a bedroom. Unless, of course, you plan to pull an all-nighter every day of the week (please don't, you need your sleep!). Yellow Yellow is cheerful: "Here comes the sun" yada, yada… but as with anything amazing (chocolate, Beyoncé songs, Urban Decay eyeliner, etc…) it must not be used to excess. So go ahead, add a burst of yellow to your room, but don't overdo it. Too much of the color can be a sensory overload, evoking feelings of frustration and irritability. Your home deserves better! Blue Pale or pastel shades of blue are great for any environment that seeks to cultivate a sense of calm. Just make sure your shade isn't too dark, darker shades of blue are closely related to feelings of sadness. Green We're going to go ahead and give green the "green light." On the whole, green is the best choice for any room. A medley of two winning colors, green takes on the calming properties of blue and the happiness evoked by yellow. Pro tip: green is thought to improve fertility, so proceed with caution! Purple As you may have guessed, the color of royalty is associated with feelings of luxury and sophistication. Purple mimics the calming quality of blue, but doesn't run the risk of depressing the room. Orange Orange is wild. Its high-energy, as with red, is too intense for the main rooms of your home. However, it could be appropriate for a playroom or exercise room—and if you have either of these, we're super jealous! And don't forget to check out: Beauty Road Test: Find Out If Expensive Eyeshadow Is Really Any Better Than The Cheap Stuff, FYI, The Best Designer Jewelry Is Now Up To 60% Off At Barneys Warehouse, and From Mara Hoffman To Madewell, Shop The Best Items Under $150 At The Net-A-Porter Sale [Photo: Style By Emily Henderson]
Shopbop's Mug Game Is Strong This Holiday Season
Psst! J.Crew's 'In Good Company' Section Is The Best Place To Find Great Gifts
'Hygge' Is The Home Decor Trend You Probably Don't Know About
The 13 Yummiest Christmas-Scented Candles To Get You Into The Holiday Spirit
From Mugs To Marquee Lights, Anthropologie Is Killing It In The Monogrammed Gifts Department
3 Reasons Why You Shouldn't Wear Shoes In The House–Like, Ever
Do you ever get annoyed at those people who demand you take your shoes off the second you enter their home? Yes, it can be annoying but in the end it's actually worth it. This might not come as a surprise to you, but your shoes carry a lot of germs. Here are three reasons why you should think twice about wearing your shoes in the house. 1. Bacteria. One study conducted at the University of Arizona examined all the different germs on shoes and found an average 421,000 bacteria on the outside of shoes. There were nine different strains of bacteria. Um, ew. Kelly Reynolds, Ph.D., a microbiologist and professor at University of Arizona, said, "We walk through things like bird droppings, dog waste and germs on public restroom floors, all of which are sources for E Coli." She went on to say that walking on leaves or debris can serve as "food" for bacteria and help them grow. 2. Toxins. A couple of studies found that toxins from the outside, like lawn treatments, can easily be tracked into the house. These studies also found that these toxins settle inside the house as dust particles that can be brought in on your shoes. Of course, the exposure to toxins would be long-term and you would have to come in contact with them multiple times in order to get sick. 3. Dirt. This one is kind of obvious and is important if you have toddlers running around. "Kids often put their hands in their mouths, or have toys on the floor and put them in their mouths," Dr. Reynolds said. Think about all the places you walk and how many germs you pick up. New York City subway platforms, anyone?! I don't even want to think about that whole situation. Anyway, just remember to keep your shoes at the front door. Don't miss how to prevent your leggings from becoming see-through and the one thing you should never do when storing your handbags! [Photo: Shutterstock]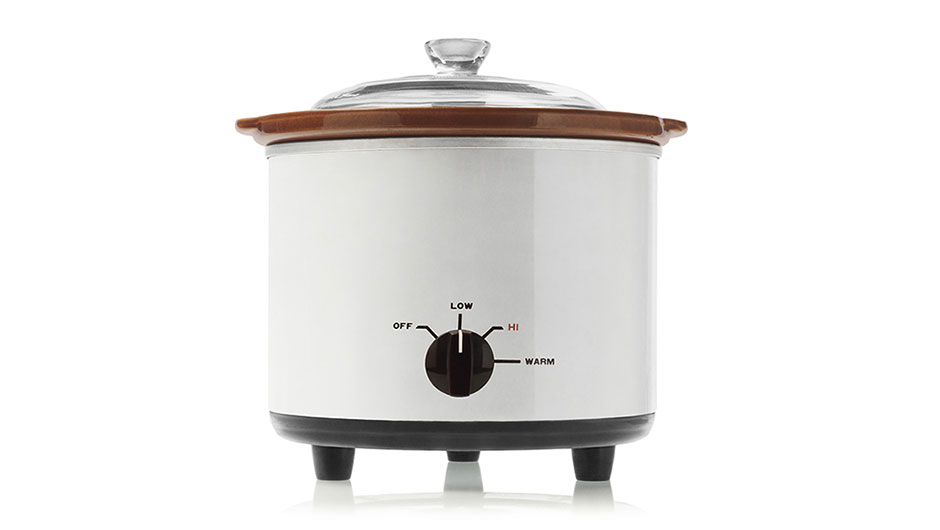 How To Clean A Slow Cooker, In 5 Easy Steps
Once the cool weather hits, it's time to break out the slow cooker (also known as a crock pot). And while using it makes fixing a hot meal a breeze, cleaning it is a real chore. Luckily, we found a foolproof way to get it clean in five easy steps, courtesy of lifeshouldcostless.com. 1. Before you start to clean it, make sure the slow cooker is off and unplugged. If it needs time to cool off after use. 2. Once the slow cooker is cool, rinse it out then fill it with water. Be sure the water fills all of the dirty, caked-on spots. 3. Add about one-cup of distilled white vinegar for a six-quart cooker, or one-half cup for a three-quart one. 4. A spoonful or so at a time, slowly add about a cup of baking soda for a six quart, or one-half cup for a three quart. The baking soda will bubble as you place it in the water, so put a bit in and once the bubbling stops, then add in a bit more. Keep adding in this way until the full amount has been put in. 5. When done, turn your slow cooker on the low setting, cover and set a timer for an hour. When the hour is up, take a kitchen scrub brush and gently scrub the entire inside of the slow cooker. Be sure to check out Diptyque's new holiday candles and cool brunch outfit ideas.
12 Dorm Room Essentials You Should Absolutely Bring To Your First Apartment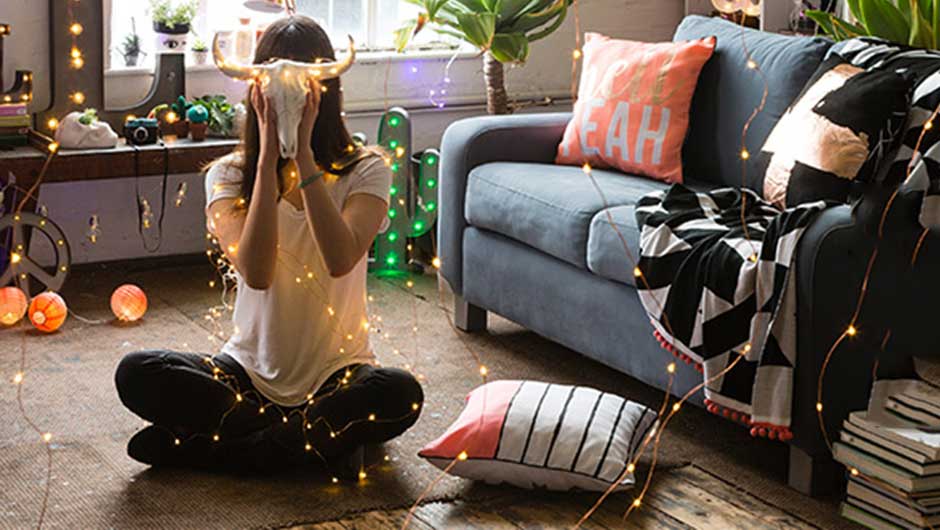 Introducing Typo, The Cool New Gift & Lifestyle Site You Need To Be Shopping
This Is The Most Efficient Way To Clean Your Keurig
If you're anything like me, a coffeeholic, then your Keurig is your BFF. But with a Keurig comes the maintenance of the product, and that part isn't so self-explanatory. But don't fret! We're here to help you. After searching the Internet for the most effective ways to clean your Keurig, we've come across the vinegar cleaning solution! With this cleaning routine, it's recommended that you do it between three to four times a year. Step 1: Open the top of the Keurig brewer and remove the K-cup holder. When removing the K-cup holder, be careful since there are two sharp needles inside the brewer compartment. Since the K-cup holder is dishwasher friendly, you can either toss it in there or hand wash it with hot water. Step 2: Remove the the drip tray that's at the bottom of the Keurig. You can either hand wash it with warm water, or toss it in the dishwasher with the K-cup holder! RELATED: 8 Quotes That Accurately Describe Our Feelings About Coffee Step 3: Carefully remove any buildup or obstructions from each hole in the machine. This is referring to the upper half of the Keurig with the needles. Take a paper clip and straighten it out to carefully dig through and remove any dirt or excess coffee grinds. Step 4: Wipe everything off with a damp towel.  Make sure to wipe off any water/coffee stains and excess coffee grinds that have accumulated, especially in the cup holder area! Then, give the entire Keurig a good scrub with the damp towel to make sure you get every inch of the machine. Step 5: Take your clean K-cup holder and attach it back to the upper brewer section. Make sure when inserting the K-cup holder you align the holder with its indicated arrows. RELATED: What Your Coffee Order Says About You Step 6: Take out the water compartment. This is where the vinegar comes in handy! After giving the water compartment a good rinse through, fill it with undiluted white vinegar. Then place it back in the brewer. Step 7: Run four large cups of vinegar. You're running the large cups of vinegar the same way you use your Keurig to brew coffee. Dispose the hot vinegar after each cup is made. Step 8: Leave your Keurig on for four hours. This will allow the vinegar to break down whatever build up is in the tubes of the brewer. RELATED: 8 Starbucks Drinks That Don't Have Coffee Step 9: Water it down! Once the four hours are up, remove any vinegar that may be left in the water compartment. Then, fill the water compartment with water and run cups of hot water until the machine lights up with, "Add Water". This will make sure that any traces of vinegar in the machine are removed! After all, there's nothing appetizing about vinegar-flavored coffee. Also, if you still smell vinegar, refill the water compartment and keep running cups of water until you notice the smell has dissolved. And... you're done! Keep calm, and drink coffee. And don't forget to check out: 8 Tips For Choosing The Perfect Wedding Bands, Once And For All, What Are Freckles?, and We Asked A Doc: Are Wedges Really Better For Your Body Than Heels? [Photo: Flickr]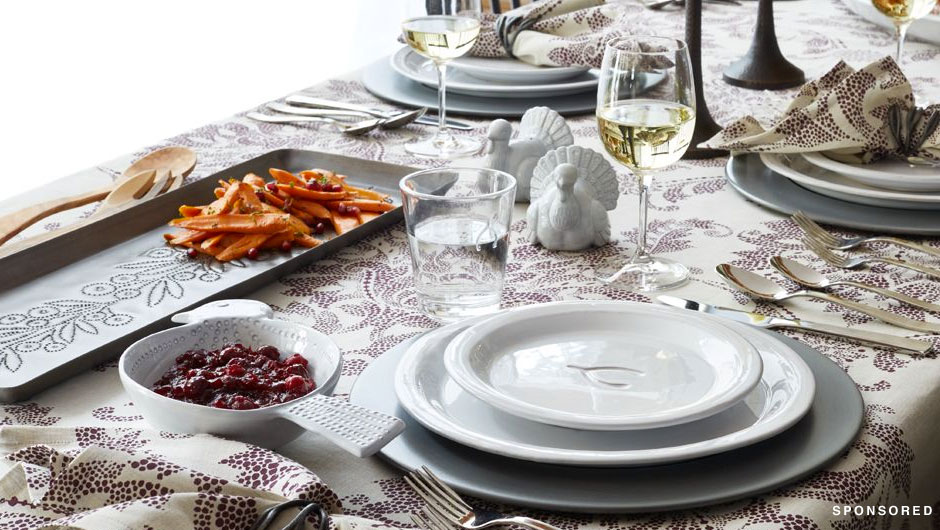 Stock Up For Holiday Entertaining Season At Crate & Barrel's Wine & Dine Sale
Whether you're hosting Thanksgiving dinner or just a casual New Year's Eve gathering, you're not ready for holiday party guests until you hit up Crate & Barrel's Wine & Dine sale. From now until November 9, 2015, tons of entertaining essentials are 20% off. From place settings to the perfect casserole dish, this is your chance to completely stock your kitchen. And lucky for you, Crate & Barrel's selection is unmatched. There are colorful, festive options as well classic, white styles that you can use all year long. No matter your style, this is the sale to get everything you've been wanting for your dish and barware collection. SHOP THE WINE & DINE SALE NOW! *Note: Sale excludes clearance items. Cannot be combined with any other offers or discounts.
Bath & Body Works' Home Fragrance Plugs Are Nothing Short of #Genius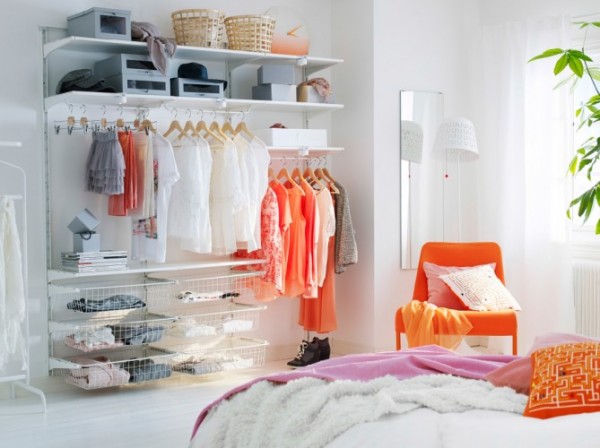 11 Ikea Pieces That Will Transform Your Small Apartment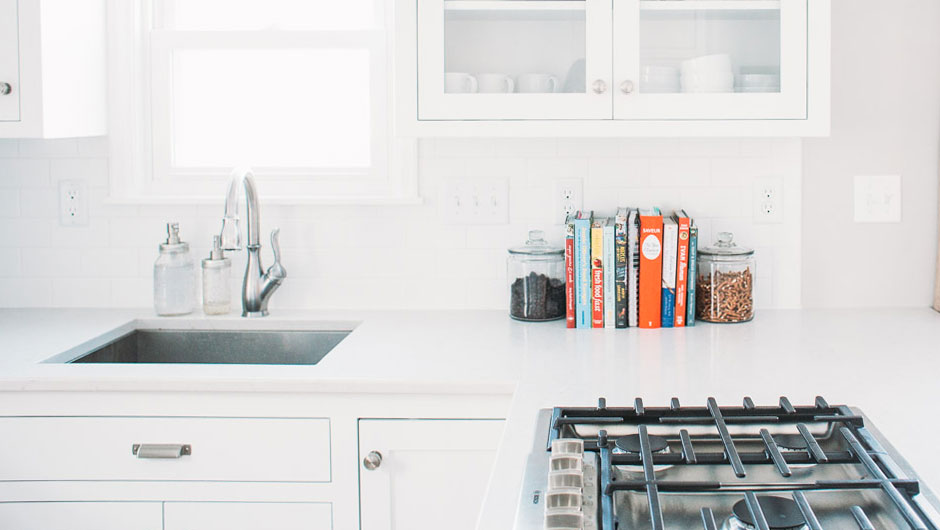 7 Kitchen Gadgets Every Recent College Grad Needs To Own
If you live in a dorm room throughout college, you don't really need any kitchen equipment. Even if you had your own kitchen in your dorm, there was barely any storage space for a bunch of pots, pans, sheet trays and everything else. Well, now that you've graduated you need to stock up with the appropriate kitchen gadgets. Here are seven things every recent college grad should own. *Disclaimer: pots, pans and skillets are not on that list because it's a given. Well, at least I hope so. 1. Hand/stand mixer. Okay, for some reason I never had one of these in college. Hand mixers will make your life so much easier, especially when baking. In addition to a hand mixer, you should get a stand mixer. You can do tons of things with stand mixers, and not just mixing. Buy different attachments to roll out pasta dough, grind meat and more. Stand mixers are an investment, but you won't regret having one! 2. Knives. These are an essential part to any functioning kitchen. I'm not talking steak knives (although you'll need those, too) but sharp cutting knives. You should start by getting a chef's knife for slicing and cutting meat, a paring knife for smaller cuts and a serrated knife for cutting bread and tomatoes. Good knives may cost a little bit of money but if you take care of them properly you'll have them for years. 3. Toaster oven. A toaster oven will come in handy for those who live alone or enjoy plenty of leftovers. If you don't feel like heating up the entire oven for a single slice of pizza, just turn on the toaster oven! Toaster ovens are also great for baking a small batch of cookies, broiling meat, etc. Plus, it's a good place to keep your food warm if you aren't able to eat right away. 4. Measuring cups/spoons. Unless you have some sort of special skill to correctly eyeballing ingredients, then you need measuring cups and spoons. If you use the wrong amount of spices, your dish just won't taste right. Also, forget about baking if you don't own these. It's best to buy measuring cups for liquid and dry ingredients as well as measuring spoons. 5. Mixing bowls. You can't really use your cereal or salad bowls to mix ingredients together because chances are they won't be big enough. Look for mixing bowls made of stainless steel, glass, plastic or ceramic as these materials won't warp and stain. It's almost important to get a few bowls of different sizes and make sure they have high sides so all your ingredients don't go flying out. 6. Baking dish. Invest in a glass baking dish. You'll have it for years and it's so versatile. Baking dishes can be used to make brownies, casseroles, lasagna, roasted veggies and much more. Be sure to get a baking dish that has handles so it's easy to carry to the table right from the oven. 7. Cutting boards. It's good to have plastic and wooden cutting boards. Obviously, you can use these to chop just about anything. This is just a small list. Honestly, there is always something else that can be bought to help you out in the kitchen. Don't miss the new limited-edition Starbucks frappuccino and 9 recipes that are perfect for autumn! [Photo: Shutterstock]
BaubleBar's First Home Decor Collection Is Here & Already Selling Out