Drop Everything! Joie Just Launched Their Friends & Family Sale And Almost Everything Is 25% Off
When people ask me what my favorite brands are, Joie is always one of the first to come to mind. I love how romantic and feminine, yet effortless all of their clothes are, especially their tops which are insanely flattering. And their shoes? I'm borderline addicted! So here's my good deed for the day: Joie just launched their friends and family sale! That means tons of amazing goodness over at joie.com is 25% off. New arrivals, soft cashmere, sale items--it's on sale! Just enter code JOIEFRIENDS at checkout. Given that I'm a Joie fiend, I'll share what's in my cart (don't judge me!) to inspire your purchase: DAKOTA SNEAKERS ($126, down from $210) TYNE TOP ($63.20, down from $158) RHYTHM CHAMBRAY TOP ($100.80, down from $168) ANCHOR PANT ($148.80, down from $248) LUCY BOOTIES ($134, down from $335) CHARIS SWEATER ($388) CAIA CLOGS ($248) LEGASPI TOP ($63.20, down from $158) REMUS LEATHER JACKET ($598.80, down from $998) HUXLEY SNEAKERS ($90, down from $225) SHOP THE JOIE FRIENDS & FAMILY SALE NOW Don't miss all of the cute pants on sale at Nordstrom right now and ban.do for crazy cheap. [Photo: Joie] *Note: Sale ends Monday, October 3, 2016 at 11:59 p.m. PST on . Some exclusions apply. The twenty five percent (25%) discount applies to the amount of valid online orders before shipping, handling and taxes are added and it cannot be applied to previous purchases. Offer valid for orders placed using a U.S. billing and shipping address; not valid on orders with international billing or shipping address. Offer cannot be combined with any other promotion or redeemed for cash. Limit one promotional code per order.
These Are The Winter Boots Every Editor Wants This Year
Last year (and pretty much every winter before it), L.L. Bean's iconic bean boots have had a 100K-person wait list. This year, there's a new duck boot on the block--and we suspect know that it's going to be in as high demand--if not more. Joie's Delyth booties just hit online and are definitely going to be bestsellers (I know that because every editor in our office wants a pair). Just look at them! They've got red laces, gold hardware and a grey woven upper that just makes us want to curl up with a mountain man and a mug of hot cider. Is it winter yet? If you want a pair, we seriously suggest you order them now before everyone in the Western Hemisphere does: Joie Delyth lace-up boot ($295) Joie Delyth lace-up boot ($295) They also come in a tall version: Joie Demelza boots ($395) Oh, look--the Bean boots are already mostly back-ordered for 2015. And for more editor obsessions, shop Joie's new 70s-inspired fall line, oxblood everything, J.Crew's Cece flat on sale and shop similar duck boots.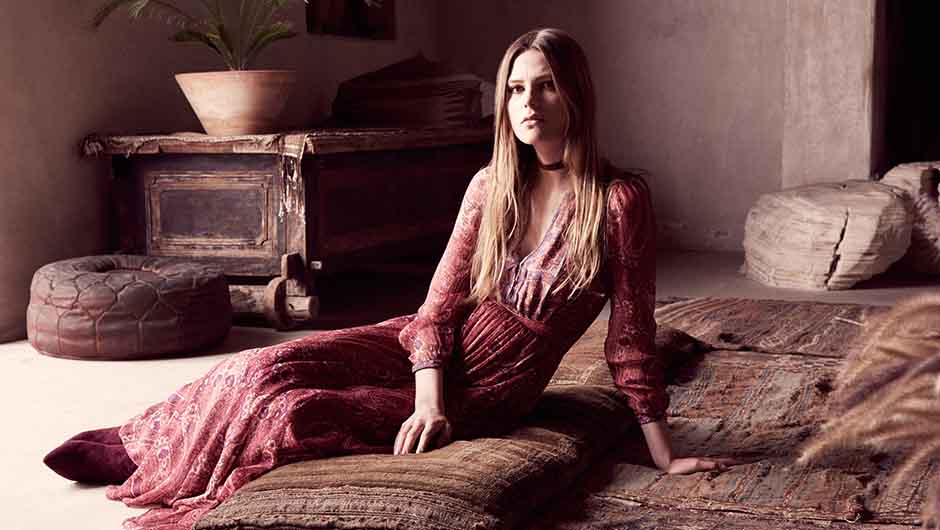 We Want Everything From JOIE's New 70's Inspired Fall Line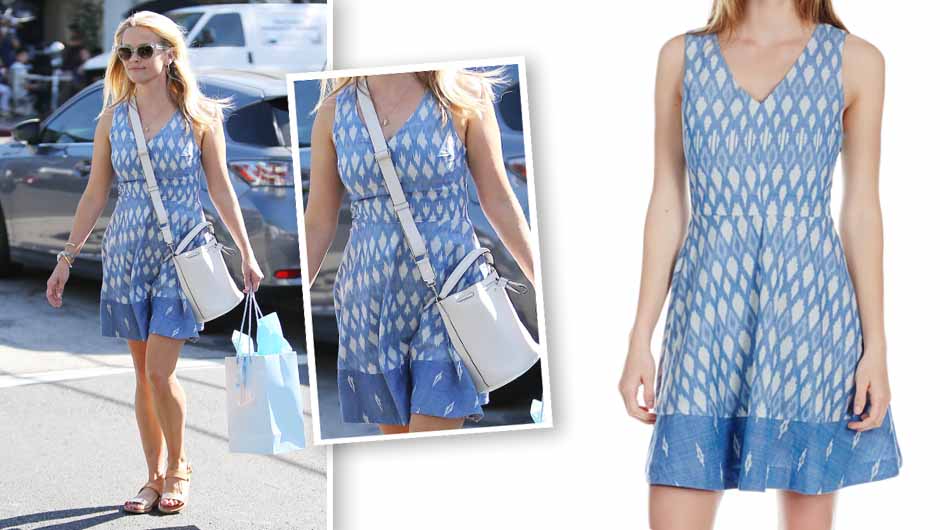 Reese Witherspoon's Chambray Dress Is The Perfect End-Of-Summer Sale Score
If your summer wardrobe is starting to look a little boring, join the club. Same old dresses, same sandals you've been wearing for two months straight--it's time for a refresh! Luckily, Reese Witherspoon is here to the rescue in one of the prettiest chambray dresses we've ever seen. Not only will this Joie Norton B Dress ($178, down from $298) be the perfect end-of-summer addition to your closet, but it also happens to be on sale. Score! And just for good measure, why not treat yourself to Reese's Ancient Greek Sandals Clio Metallic Leather Sandals ($185), too? It's a no-fail outfit with celeb street style cred--what could be better than that? Shop both items below.  Joie Norton B Dress ($178, down from $298) Ancient Greek Sandals Clio Metallic Leather Sandals ($185) Don't miss Beyonce's nude bag, Lea Michele's tank and Lena Dunham's printed bikini. [Photo: Splash News]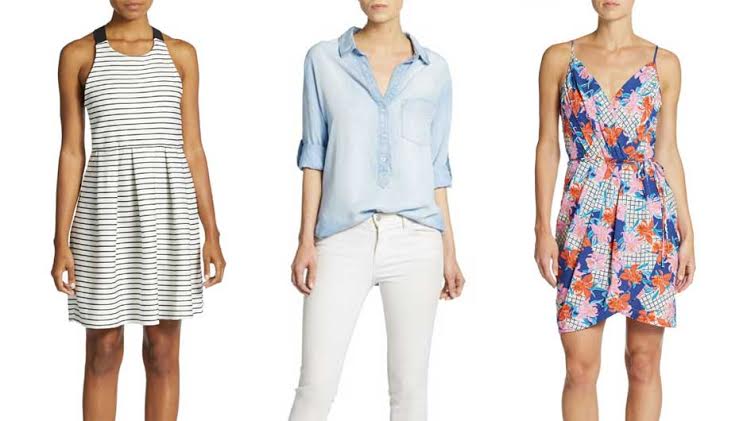 Up To 70% Off Joie, Splendid, Yumi Kim, Wildfox, More At Saks OFF 5th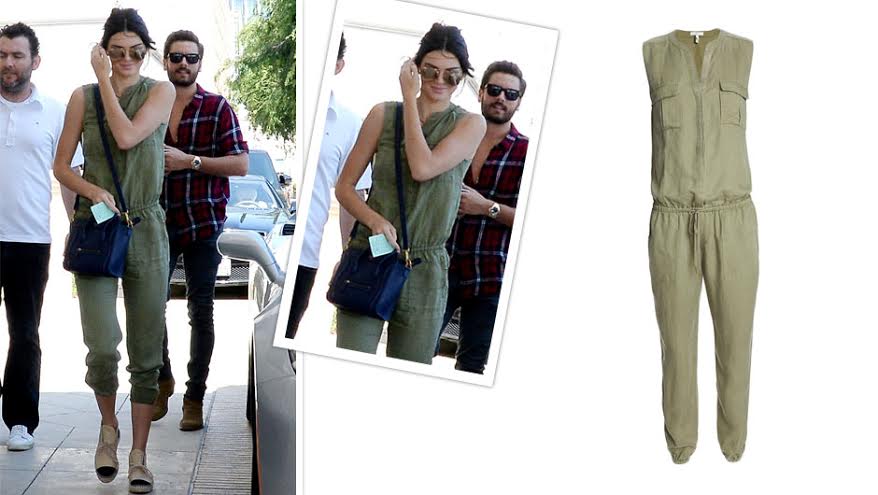 Psst! Kendall Jenner's Joie Jumpsuit Is Only Available In Two More Sizes
What does model of the moment Kendall Jenner  wear for a casual shopping trip to Barneys New York with her brother-in-law, Scott Disick? The most perfect jumpsuit ever, that's what. Kendall was rocking  Joie's Cargo Sleeveless Jumpsuit ($348) and it's one of those piece every woman needs. Pair with espadrilles for a casual vibe or heels for a dressed-up look--it's just that versatile. The catch? It's only available in two more sizes so snatch one up for yourself ASAP. Joie Cargo Sleeveless Jumpsuit ($348)  Shop more great celebrity style such as Kate Hudson's chambray shirt, Beyoncé's black and white skirt, and  Jessica Alba's studded sandals. [Photo: Splash News]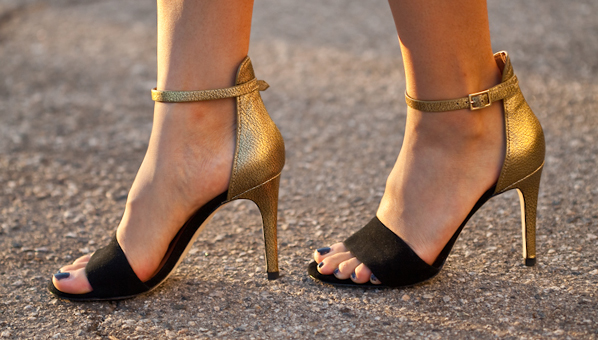 Joie's Silk Tops And Dresses Are Great, But You Shouldn't Sleep On Their Shoes
As I was shopping for new fall shoes and boots, there was one brand that I found myself adding to my cart over and over again: Joie. Now Joie is by no means a new brand--I love their silk tops and dresses. But I guess I never realized how sick their shoes are, too. I'm talking perfect ankle strap sandals, killer lace-up booties and even an amazing pair of heeled combat boots. Honestly, there's isn't a pair from their fall collection that I wouldn't want to own, so consider this a fashion PSA. Before you buy any new shoes for the season, go check out Joie! I rounded up some of my faves in the slideshow. Be sure to check out the best riding boots, Kim Kardashian's gorgeous Chloe coat and Lord & Taylor's new concept shop, Birdcage. [Photo: Love and Ace]
Rip Off Kelly Ripa's Printed Dress For Fall–It's 60% Off
Kelly Ripa in her Joie 'Molly' Silk Dress ($132.90, down from $338) Kelly Ripa definitely loves her Joie. The pint-sized celeb has been known to rock her fair share of flowy, bohemian dresses from the brand, and this Joie 'Molly' Silk Dress is no exception. And the best part? It's on sale. (more…)
Ashley Tisdale's (And Our) Favorite Pair Of Lace-Up Gladiator Sandals Are On Sale Now
Ashley Tisdale's exact Joie Leo Sandals are ON SALE at Endless for $156.43 (more…)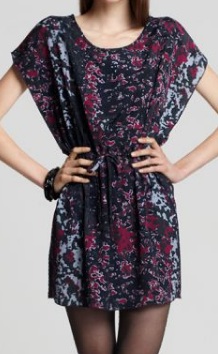 Just Add A Blazer: 40% Off Office-Approved Dresses Today
You can't go wrong with a work-appropriate LBD (little black dress) like this DKNYC Sleeveless Cross-Front Dress ($90.30, down from $129). For a flirty splash of color, opt for this Aqua Drawstring Tunic ($62.40, down from $78). (more…)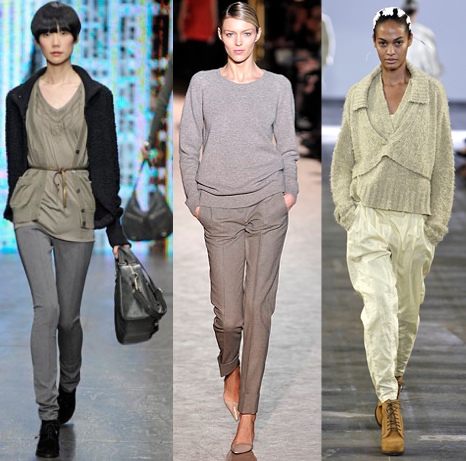 Forget Spring — It's Freaking Cold Out Now. 5 Sweaters You'll Love.
Resortwear might be hitting the shelves now, but if you haven't noticed - it's freakin' cold out. Since spring won't be here for another few months, we should still be stocking up on basic sweaters to get us through. Check out or top 5 favorite sweaters to help us endure the cold below: See more of our favorite sweaters. Check out our guides to the best cardigans and the best v-neck sweaters. Join our e-mail list for exclusive SHEFinds updates.
Can You Tell Which Velvet Blazer Is $300 More Than The Other?
See more great blazers in our blazers guide, then check out the best skinny jeans and the best comfortable high heels to wear with them.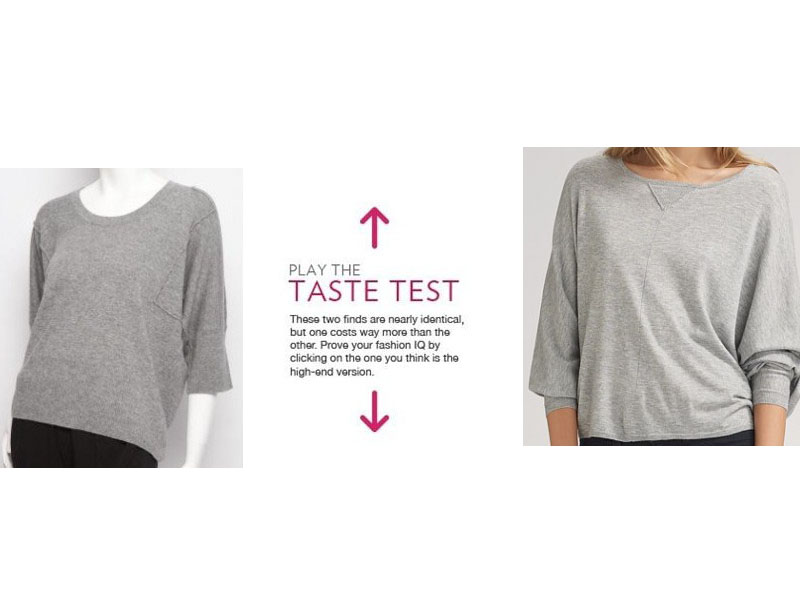 Can You Tell Which Dolman Sleeve Sweater Cost $207 More Than The Other?
Press your fashion luck with all of our Taste Tests. Shop our guides to the best evening tops, the best trendy coats and the best skinny jeans to wear with them. Join our mailing list for exclusive fashion updates.