KUWTK Recap: Kendall And Kylie Forced To Choose Between Caitlyn and Kris Jenner
Last night, the 11th season of Keeping Up with the Kardashians premiered and we're seeing Kendall and Kylie Jenner in a tough spot since Caitlyn Jenner's transition. In the premiere episode, it seems that Kendall and Kylie have to choose sides between Caitlyn Jenner and Kris Jenner since their divorce and Caitlyn's transition. Kendall reveals in the episode how Caitlyn approached her and Kylie after the ESPYs, the award show where Caitlyn was honored with the Arthur Ashe Courage Award, whether or not they were attending her after party. When Kendall responded that they weren't, Caitlyn took it very personally. Kendall shares with her sisters, "She came up to me after and was like 'are you coming?' It's so weird they put me and Kylie into choosing between them…I felt bad about not going to dinner with my dad and going with my mom." Kendall later admits, "I'm put in an awkward position — dad wouldn't talk to me." Older sister, Kim Kardashian quickly reacts by saying, "That's so wrong [of Caitlyn] to do to you." Then, Kourtney Kardashian sides with Kim by saying, "We decided we didn't want to go to the after party." Afterwards, Kim shares why they decided not to go to the after party, "It was so fresh out after Vanity Fair, we had to make a stand for mom." It's tough that this family finds themselves trying to pick sides left and right between being there for Caitlyn and her transition and new life versus helping Kris cope with the situation and move on. Do you think Caitlyn and Kris should be putting Kendall and Kylie in this tricky situation? And don't forget to check out: VIDEO: Demi Lovato's Cover Of Adele's 'Hello' Will Give You Chills, What To Wear To DisneyWorld (Or Any Amusement Park, For That Matter), and 12 Things Brides Forget When Planning A Park Wedding [Photo: Instagram]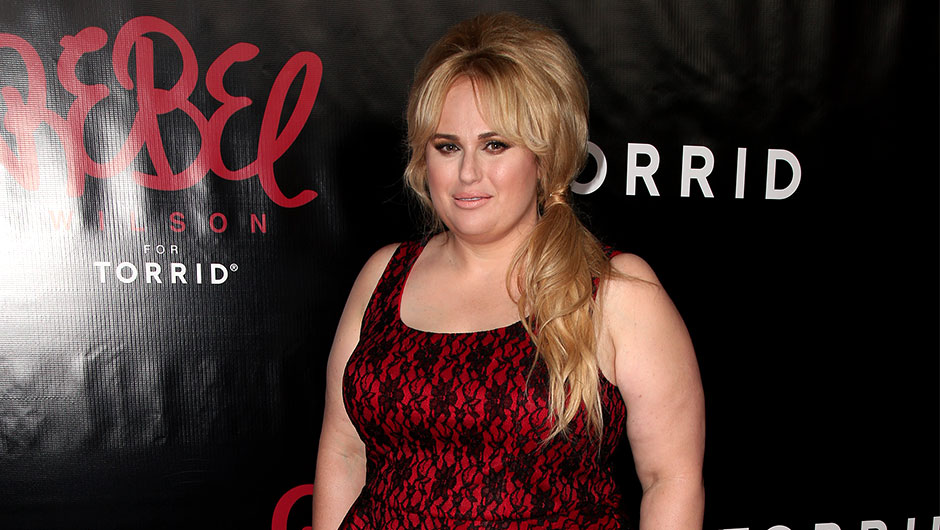 Rebel Wilson Throws Serious Shade At The Kardashian/Jenner Clan
Uh oh. There's another celebrity feud brewing. In a recent radio interview with the Australian KIIS FM, Rebel Wilson dissed the Kardashian and Jenner clan. Wilson was asked to present with Kendall and Kylie Jenner at the MTV VMAs but she declined. "I got asked to present with Kendall and Kylie at the recent VMAs and said 'no'." She explained, "It's not that you hate any of them individually, but it's just that everything they stand for is against everything I stand for. And they're not famous for talent. I worked really hard to get where I've gotten to." She also went on to dis Kim Kardashian, who is basically the one responsible for making her family famous in the first place. "I mean how Kim Kardashian got famous from the sex tape and I just went to acting school and worked really hard," she told the station. I wonder how Kendall, Kylie and Kim will react to those comments! Don't miss what Katie Holmes had to say about Leah Rimini's decision to leave Scientology and Kendall Jenner will be walking in the Victoria's Secret Fashion Show! [Photo: Splash News]
You Don't Have To Be 16 To Pull Off Kendall Jenner's Rachel Pally Dress
While the publicity, gossip, and press on the Kardashian sisters is pretty much inevitable on a daily basis, it's their two younger sisters, Kendall Jenner and Kylie who are well on their way to stealing the spotlight. The two gals have already claimed fashion magazine covers (Teen Vogue, to be exact), modeling gigs, and most likely their very own spin-off show (a Mama Jenner dream come true!). Another way to catch one's attention is Kendall's Rachel Pally Ribbed Bianca Dress ($180), which comes in a bright neon yellow color—much like your trusty highlighter. For those that are unsure of sporting such a stand-out piece, we recommend layering a vest or cropped jacket to break up the head-to-toe look. Sky-high heels might be a bit too daring for this body-conscious dress, so take a tip from the teen reality star and sport a pair of rugged combat boots instead. Rachel Pally Ribbed Bianca Dress ($180)  Shop more celebrity style finds: Jennifer Aniston and Kate Bosworth's Tom Ford bag, Hannah Simone's Mary Katrantzou's dress, and Nicole Richie's House of Harlow 1960 sunglasses.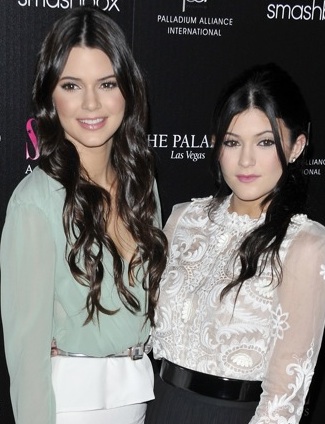 The Kardashian Klan Is At It Again: Kendall & Kylie Are Now Launching A Jewelry Line
If you thought Kris Jenner for QVC was pushing it, now her daughters Kendall and Kylie are launching their very own jewelry line. After a recent stint as ambassadors of Forever 21's Hello Kitty clothing line, the teenage girls have just signed a jewelry deal with Glamhouse. But since Glamhouse is the company behind Nicole Richie's House of Harlow 1960 line, Erin Wasson's Low Luv collection, and Kim Kardashian's Belle Noel brand, this tween-geared venture could actually have some potential. The currently unnamed line will launch for fall 2012 and include pieces retailing between $19.99 and $69.99.