Keep Your Kids Entertained While School's Out With Amazon Prime Video Kids
If you're a parent, chances are you're probably trying to figure out what the heck you're going to do to keep your little one entertained during winter break. Well here's one fun way to pass the time: head over the Amazon Prime Video Kids. Not only do they have programming options for children of all ages, but they have a bunch of adorable holiday-themed specials your kids are sure to love. My recommendations? You'll definitely want to put Click Clack Moo: Christmas at the Farm in your queue if you have little children. This adorable show is based on a NYT bestselling children's book by Doreen Cronin and Betsy Lewin. Not only are the characters funny and lovable, but the story line of trying to get Farmer Brown a special Christmas gift is seriously sweet. Another must-see if you have small children? Pete the Cat: A Groovy New Year. It's a great option to watch once Christmas has passed and introduces the idea of resolutions to children in a totally fun and age appropriate way. And with talent like Elvis Costello and Diana Krall involved, parents will appreciate the music if nothing else. Of course, your viewing session isn't complete with snacks and movie accessories, so stock up ASAP. My daughter loves these hot chocolate cubes on a stick. Baking is also another way to pass the time before the movies, so make sure you have some cute holiday cookie cutters handy. Last but not least, there's nothing better than cozying up for a good video with a soft and warm fleece blanket. Now, you're ready to tackle a week at home with the little ones! Amazon to the rescue (again). START STREAMING AMAZON PRIME VIDEOS NOW
See Ugg's Collection For The New Movie "Star Wars: The Last Jedi"
Ugg just collaborated with Star Wars to create a limited edition capsule collection for the new movie "Star Wars: The Last Jedi"--and we couldn't be more excited! The Ugg Droid Collection is the third Ugg x Star Wars collab, and includes styles for infants, toddlers and big kids (sorry, nothing for adults at this time!). Priced $165 to $185, the collection includes Classic II and Jesse II boots featuring beloved droids BB-8 and R2-D2. The colors are Droid Orange and Droid Blue, and the boots also incorporate Treadlite by Ugg, a soft, lightweight, durable outsole based on athletic footwear. And to complete the "Star Wars" theme, the boots will be boxed with original film and comic book storyboard tissue paper and custom Star Wars by Ugg boxes, making them the PERFECT holiday gift for every Star Wars-loving tot on your list. But act fast--there will only be limited quantities of the boots available, just 500 per style. The boots will launch on Ugg.com on Friday, December 15 and are available now exclusively to Ugg Reward Members. SHOP NOW
Can You Believe These Gorgeous Backpacks Are Actually Diaper Bags?!
I thought diaper bags were pretty stylish when I was a new mama nine years ago, but then I came across these diaper bag backpacks from Skip Hop and wowza! I don't have a baby, but I'd totally carry this backpack! Millennial pink? Fringe tassels? Vegan leather? Yes, yes, yes! Skip Hop has always been a pioneering in the parenting space and these new diaper bag backpacks are just their game-changer. In addition to being super stylish, these diaper bags are also ridiculously functional. They feature a whopping nine pockets, stroller straps and a matching cushioned changing pad. Still need more? The changing pad pocket is big enough to fit a laptop! Best of all? This amazingly versatile bag will only set you back $100! Go ahead--treat yourself! Skip Hop Greenwich Simply Chic Backpack ($100) Skip Hop Greenwich Simply Chic Backpack ($100) Skip Hop Nolita Neoprene Diaper Backpacks ($80) Skip Hop Greenwich Simply Chic Backpack ($100) SHOP SKIP HOP'S DIAPER BACKPACKS NOW Don't miss our fun holiday gift finder. [Photo: Skip Hop]
Facebook Just Launched Messenger Kids, A New Social App Designed Specifically For Children–Here's What You Need To Know
Whether we like it or not, children are exploring social media more and more these days. And who can blame them? When so many of kids see adults scrolling through Facebook and Instagram on the regular, it's only natural that they want to explore this exciting new social world, too. That's precisely why Facebook just launched Messenger Kids, an exciting new social app designed especially for children ages 6-12. Building off the success of Facebook Messenger, this new kid-friendly app gives parents the control they want and need when introducing their children to the world of social media while also allowing children to have fun, be silly while connecting with their friends and family. A few important points: - Children do not need a Facebook account to use Messenger Kids. Messenger Kids is its own independent app that parents set up with their Facebook account. And before you ask, no children will not have access to Facebook or their parents Facebook account via the Messenger Kids app. - Friend requests are controlled and monitored by parents in the Messenger Kids control panel of the main Facebook app. - Messenger Kids lets children have text and video conversations with approved contacts. - Most important, there are amazing filters! Many of the filters are actually exclusive to Messenger Kids. Facebook had a special design team create the filters and graphics just for this app. Here's a peek at what the app looks like: Messenger Kids is now available as a free download in the iTunes app store. LEARN MORE ABOUT MESSENGER KIDS NOW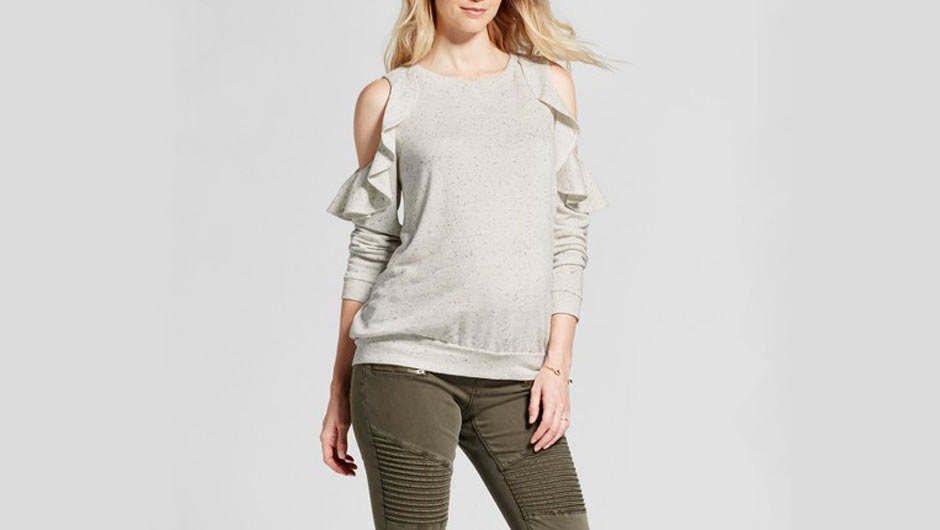 7 Questions With Ingrid, The Designer Whose Stylish Maternity Collection Just Hit Target
It's hard to find clothes that fit right in general, but when your pregnant, forget it! That is unless you know the right brands to shop. But even then, investing in a whole new maternity wardrobe can be frustrating, not to mention expensive! Well, to all the expecting mamas out there that are struggling to find clothes to fit their style, your clothing worries are now over! This is not a joke. Ingrid & Isabel--the fashion brand designed for and inspired by moms-- just launched an exclusive collection with Target, and we're sure that it's about to be your next obsession. After all, the company that hit stores back in 2003 with the popular BellaBand, which helps keep your pants up at all stages of pregnancy, has been a staple in the maternity market with their stylish-yet-functional clothing options that moms-to-be love. As their new Isabel Maternity collection is probably everything that you've been waiting for, we caught up with Ingrid & Isabel founder, Ingrid Carney, about this latest collaboration. SF: What are your go-to style tips for women who are expecting? Ingrid Carney: Assess your closet first: Some styles, like flowy dresses and knit tops, may still fit through the first stages of pregnancy. Others, like jeans and skirts, can fit with Bellaband or Bellaband for Target. But don't wear anything that's not comfortable: Fit and comfort are so important for expecting mamas, and maternity clothes should offer a custom fit. When we're fitting clothing on pregnant moms, we ask them about their comfort. We have them sit, stand, walk around, and we make sure that everything stays in place comfortably. If you're uncomfortable, it's hard to feel beautiful. You look beautiful: Seriously, yes, you. 100%. If you want to wear more body conscious styles, try it. If you like a flowy fit, go for it. Sometimes in pregnancy, women feel more comfortable in styles they wouldn't normally try. You look beautiful, and I think you should feel confident in embracing something new if you want to. Stay healthy: Be sure to keep hydrated and get rest and exercise. But also be sure to take stock of how you're feeling mentally and emotionally. Pregnancy (and parenthood) is a journey that's not always easy. Taking care of your health, physically and mentally, is so important for so many reasons, but one of them is that it will help you feel and look your best. SF: What instigated the collaboration with Target? Ingrid Carney: As Ingrid & Isabel has been partnering with Target since 2009, this new collection was an obvious fit. I'm excited to build on and expand this relationship by collaborating on an exclusive collection that brings our high-quality maternity offerings of Ingrid & Isabel to expecting women all around the country. SF: What's the price range/how many pieces? Ingrid Carney: The Isabel Maternity by Ingrid & Isabel collection includes 120 pieces at launch, ranging in price from $9.99 - $39.99, with most pieces under $25. SF: Tell us about Isabel Maternity and the clothes you offer. Ingrid Carney: Isabel Maternity ranges from solution-based maternity and nursing pieces to on-trend fashion items. The collection includes key essentials like denim, core tops, leggings and nursing bras and camisoles, as well as fashion statement pieces including off-the-shoulder dresses and sweaters. There's something for every mom-to-be! Target will also be introducing the new BellaBand® for Target, an exclusive maternity band for Target, and launching Afterband® for Target, Target's exclusive band for shaping and smoothing after baby. SF: How does this brand compare to the other maternity lines on the market? Ingrid Carney: Isabel Maternity's focus is on building confidence through fit, function and fashion. To achieve this, every single item is fitted on real, pregnant women to produce a reliable and flattering fit for every stage of pregnancy and beyond. The process is highly detailed and in-depth, revolving around nine key principles, including customized fit, silhouette, fabrics and versatility. This collaboration is the perfect meeting of Ingrid & Isabel's deep and long-term connection with moms and Target's high-quality and value. SF: What was your design vision when putting together these pieces? Ingrid Carney: We know expecting women want to maintain their sense of style and feel beautiful without having to heavily invest in a new wardrobe. Isabel Maternity was designed for and inspired by moms, striving to solve the wardrobe challenges expecting women face as their bodies change by offering moms-to-be an easy experience to express their own style confidently and comfortably during and after pregnancy. SF: What are some common mistakes that women usually make when shopping for maternity clothes and how does Isabel Maternity solve them? Ingrid Carney: While we encourage mamas to look to their own closets first, we do hear from some moms who waited as long as they could to transition into maternity wear. I would suggest transitioning to maternity clothes (and bras!) as soon as current pieces feel snug. There's no reason to be uncomfortable! I think Isabel Maternity by Ingrid & Isabel helps solve that with a focus on fit at every stage of pregnancy and after. As just one example, our patented Crossover Panel®, available on activewear and denim, fits from early in pregnancy all the way to after baby. It can be worn folded over early in pregnancy or full panel later in pregnancy, and as her belly grows, mom will get some added lower back support. SHOP INGRID & ISABEL AT TARGET NOW Be sure to check out these jeans Nordstrom shoppers love and the fall transition dress you need in your closet.
The Sweetest Celebrity Pregnancy Announcements Of All Time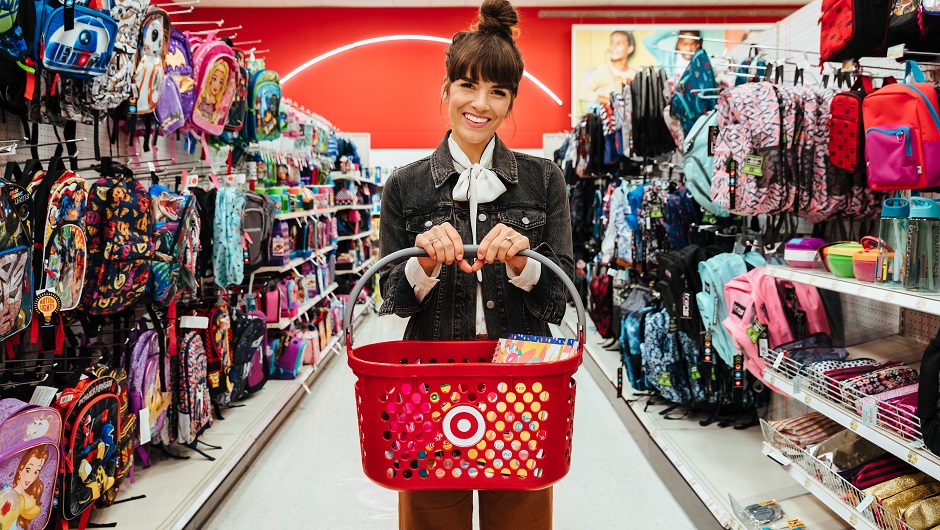 Calling All Moms! You Need To Read These Back-To-School Tips From Naomi Davis Of Love Taza
If there's one thing I love, it's moms that share good info with other moms. From the best diaper bags to money-saving back to school tips, we should all help each other out. Speaking of BTS, one of our favorite bloggers--and mamas!--Naomi Davis of Love Taza is here to share some of her no-fail tips for sending your little ones back to school. Get the scoop below! SHEfinds: How did you get started writing lovetaza.com? Naomi Davis: This summer marks the ten year anniversary of Love Taza! I started writing the site as a newlywed in NYC while finishing my last year of college in the city. I found blogging to be the easiest way to upload and share photos with my mom and sisters on the west coast! I absolutely loved how it gave me an outlet to share my love of photo taking as well as journaling bits and pieces of my newly wed life. Ten years later, with 3 kiddos in the mix, I still feel so fortunate to get to have a little corner of the internet where I can share the things I love about motherhood, family and life in general and that others enjoy following along! SF: How do you balance time for your site and time for your family? ND: This can definitely be a tricky thing since my husband and I co-parent and work together from home. We often tag team it during the day where one of us gets a bunch of work done while the other does something with the kids. Our children always come first, and I definitely don't want them to see us on our computers or phones too much at home. We have found setting aside designated working hours helps a ton with finding that balance. SF: Back to school season is upon us: what are you top 3 tips for moms? ND: Sending your kids off to school is a really emotional time, especially if you're sending your little ones off to kindergarten or first grade! You feel such pride but also so much stress at the same time. I try to find ways to reduce my stress levels so I can focus on the important things, like making sure my kids are mentally and emotionally ready for this big change! One of my top tips is to use tools that make shopping for everything on your list easier, like Target's School List Assist. You can use this to search for your school's list to add it to your shopping cart in a matter of just a few clicks. Your kids may feel anxious or worried about the school year ahead, too, so empower them with clothing and school supplies that reinforce positive affirmations and words of encouragement, like those from the Cat & Jack kids line. Plus, my kids love dressing themselves and choosing what they wear each day, and this line allows them to mix and match different pieces without any trouble. A healthy and balanced lunch helps keep your kids focused at school, so we always stay stocked up on essentials. I always try to keep my cabinets and fridge full of simple and healthy ingredients like fresh fruits and veggies, hummus and one-ingredient nut butters like those from the Simply Balanced line. SF: What's one of the biggest back to school misconceptions out there? ND: As a mom, one of the biggest misconceptions that I'm learning to overcome is you need to do it all yourself. There are so many tools and resources out there that you can take advantage of, from ordering school supplies ahead of time and having it ready when you arrive in store, to buying all the items on your list with one click from tools like School List Assist. Tools like these not only reduce your stress, but they also give you more time back to spend with your kids before they head off to school! SF: What are you loving for your little ones this back to school season? ND: I'm really loving the food-inspired trend that I'm seeing in so many back-to- school items this year, like the Target-exclusive Yoobi school supplies that come in different shapes and patterns like donuts, ice cream cones and bananas! I also love iron-on patches and pins that little ones can use to customize their backpacks and gear and add some personality to it all. SF: Any tips for moms looking to stay within a reasonable budget this back to school season? ND: There are so many deals you can take advantage of during the back-to- school season! Check Weekly Ads to take advantage of sales, and buy in bulk-- that way, you always have the supplies you need at home. I also like the idea of maybe picking two or three backpacks that are within your budget and then presenting them to your kids to have them choose, or if they are older, share with them the budget you've put aside for a backpack and have them go from there. It helps both you and your child stay within your reasonable budget while also allowing everyone to participate! SG: Some moms may be feeling the end of summer blues: any tips for them? ND: I'd say to mask any summer blues around your kiddos the best you can and try to share how excited you are for this next big adventure of theirs, and how you know they'll do great! I find that kids can pick up on our moods or energy better than we think they can, even when they are little, so keeping the topic around summer ending and school beginning as positive and motivating as you can. I think in the end, it helps you to feel excited and confident in this next chapter for the kiddos as well! At least that's what I'm telling myself. ;) [Photo: Target]
You Have To See The New Hunter Kids Back To School Campaign–It's So Adorable
Though summer isn't technically over quite yet, back to school season is definitely in full swing. If your little ones haven't already started a new school year, chances are you're counting down the days until the first day. Exciting, right?! In addition to purchasing notebooks, pencils and folders, your child isn't ready for the new school year without some seriously cute clothing and accessories. And because rainy days are inevitable, waterproof boots and a cute rain jacket are essentials. Luckily, Hunter just released their Back to School campaign and there are so many adorable items to choose from. Whether your little one is into glitter, aliens or bright colors, you're sure to find something that will make wet weather a little more bearable. Just be sure to shop ASAP--these sweet styles are sure to sell quickly! Original Kids' Glitter Finish Rain Boots ($80) Original Kids' Backpack ($65) Kids' Original Alien Boots ($85) Original Little Kids' Vinyl Poncho ($85) Davison Kids' Rain Boots ($70) SHOP HUNTER KIDS NOW  [Photo: Hunter]
Here's Exactly What To Buy Your Kids For Back-To-School (This Stuff Is So Cool!)
What To Wear To Disney World: Rose Gold Minnie Mouse Ears And More!
I can't even tell you how many times I visited Disney World as child. The one thing I know for sure, though? I never once debated what to wear. Fast forward two decades and every time I've taken my own daughter down to Orlando, I've been faced with the same dilemma--what to wear to Disney World? First off, there's the issue of the weather. Our first two trips to Disney were in June and July and it was predictably scorching hot. Our third trip was in March and it was much milder, but still warm enough to wear shorts and a t-shirt. The real heart of the matter when deciding what to wear to Disney World, however, is footwear. You're basically guaranteed to be on your feet for anywhere from six to twelve hours, which makes choosing the right shoes an extremely crucial decision. So as a mom who's been lucky enough to not only visit Disney World three times in the last seven years, but also love it enough to actually want to take my daughter back again, here's my best advice on what to wear to Disney World (or Disney Land, for that matter). Footwear. This is definitely the most important part of your outfit when heading to the theme park. You want shoes that are lightweight, but also supportive. Supremely soft and cushy soles are also a necessity. I made the mistake of wearing flat sandals for my first trip to Disney with my daughter and by the end of the day I wanted to cry because my feet hurt so badly. I smartened up the next time and wore sneakers, which were a much better option. I wore a pair of New Balance 574 sneakers for my second trip and a pair of Nike Internationalist sneakers for my third trip, and not only was I able to stay at the park longer, but my feet weren't unbearably sore at the end of the day. Lightweight sneakers with good arch support and a nice thick sole are definitely the way to go. Accessories. You definitely have to look the part when you head to Disney World and bring out your inner child. There's one new accessory that can do just the trick—rose gold Minnie Mouse ears. Adorned with a massive bow and matching sequins, Disney World just released this headgear as part of their merchandise collection and fans are absolutely losing it via social media. If you rock a pair of these one-of-a-kind Minnie Mouse ears, you'll be the most stylish parent at the park, and your kids will love you for getting into the youthful spirit. The ears can become especially handy for keeping strands of sweaty hair at bay if you venture to the Magic Kingdom on a sweltering day! Besides, you can't go to Disney World and not buy any merchandise. Unfortunately, they're currently sold out, but Instagram fans seem to believe they'll restock soon. If not, you have another excuse to head to Disney World again. Clothing. When it comes to the actual clothing you wear, this obviously depends a lot on the time of year of your trip. Summer in Orlando is hot--like, really, really hot. The sun is blazing and shady spots are few and far between when walking in the park, so chino shorts and a breathable cotton tank top or tee are your best bet in terms of a complete outfit. I'd definitely advise against denim, which doesn't dry quickly if you get wet on a ride or sweat a lot. It's also just heavy and uncomfortable when you're outside for this many hours straight. I also find that lightweight, airy dresses are a less-than-ideal option because you wind up spending so much time worrying about flashing someone that it takes away from actually having fun. Another thing to consider? If you leave for the park first thing in the morning (like we did), it's much cooler than later in the day. I found that wearing a long-sleeve tee in the morning was great because it was easy and light enough to tie around my waist during the day, but also a nice option to have once it got dark (and cooler) again. I would recommend against a hoodie because it will just be too heavy and cumbersome to carry around all day. Handbag. Another crucial component to getting dressed for Disney? What bag you'll carry. In addition to your wallet and cell phone, you'll also need a place to stash water (an absolute essential) and sunscreen (also very necessary). My recommendation is a backpack, but not just any backpack. You need a backpack with padded shoulder straps! The first time I went to Disney with my daughter, I carried a crossbody bag, which was a nightmare. First of all, it wasn't nearly big enough. What's worse, however, is that after just a few hours the shoulder it was hanging from was killing me. I switched to a leather backpack for my second trip, which was a better option, but still not great. Halfway through the day those slim leather straps were also doing a number on my shoulders. I finally gave up vanity on my third trip and wore this incredibly lightweight LeSportsac backpack with padded shoulders and was so much more comfortable throughout the day. So there you have it--a real mom's tips on what to wear to Disney. If you have tips of your own, please share in the comments! Be sure to check out how to wear an oversized sweater and Alessandra Ambrosio's cool graphic tee. [Photo: Instagram]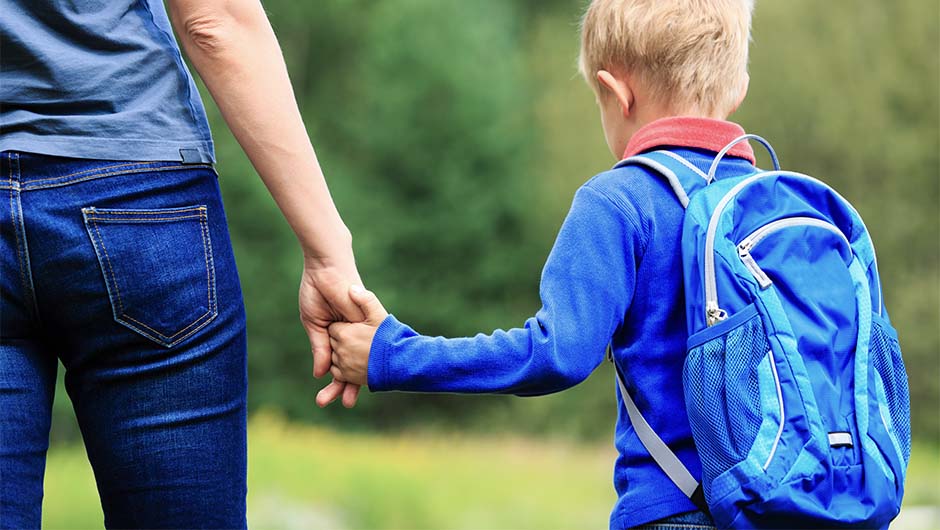 The One Thing Every Parent Should Know About Sending Their Kid Back To School
From One Mom To Another, KidsShoes.com Has A Seriously Amazing Back-To-School Selection
If you're anything like me, you're wondering where the summer went; it seems like only yesterday we were celebrating the last day of school. Believe it or not, though, back-to-school season is just about in full swing. From school supplies and backpacks to clothing and shoes,  it's time to start shopping. Speaking of shoes, have you been to KidsShoes.com yet? I was recently given the opportunity to browse their selection and wowza was I impressed! I always find shopping for children's shoes to be a bit of a bummer. Either there are way too many options to realistically consider or there are not even close to enough. That's what makes KidsShoes.com special. The selection is perfect! There are just enough cute, trendy options from designers I know and trust. It gets better, though. You ready for this? The folks over at KidsShoes.com include free school supplies with every order. Uh, amazing! My daughter was beyond thrilled to choose from so many cute styles on KidsShoes.com. After much consideration, she finally decided on these super adorable leopard print high top sneakers. She was so jazzed to wear them that she couldn't wait for school to start; she's already wearing them even though school doesn't resume for another few weeks! Can't say that I blame her, though. SHOP THE BEST SHOES AT KIDSSHOES.COM NOW [Photo: Instagram]
Here Are All 'The Hills' And 'Laguna Beach' Stars Expecting This Year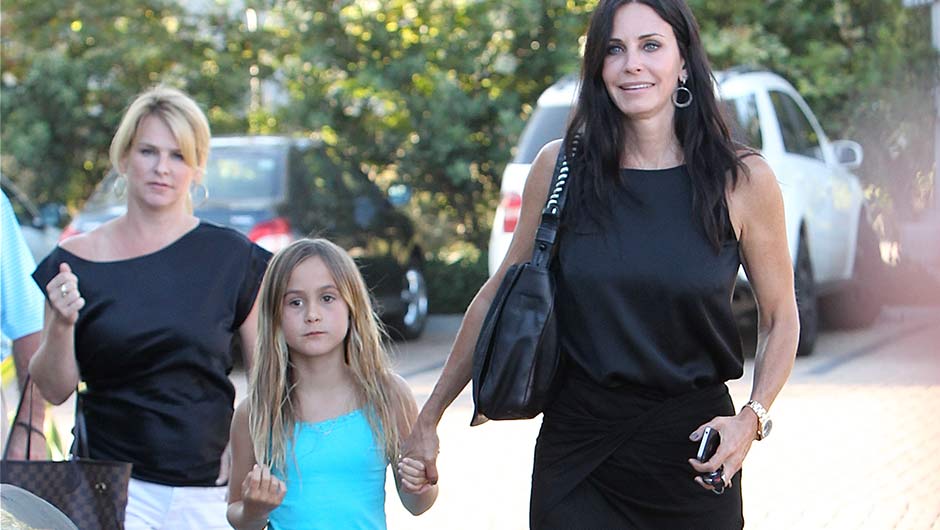 PHOTOS! You Won't Believe How Grown Up These Celeb Kids Are Now
Amal Clooney Rejected Two Of George's Baby Name Ideas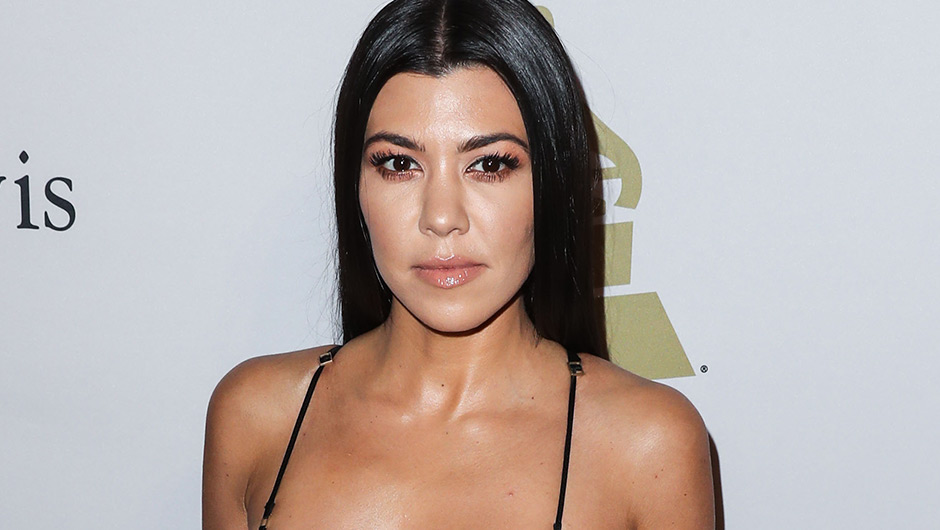 Kourtney Kardashian Gets Hate For Posting Photo Of Kids Sitting On A $122K Car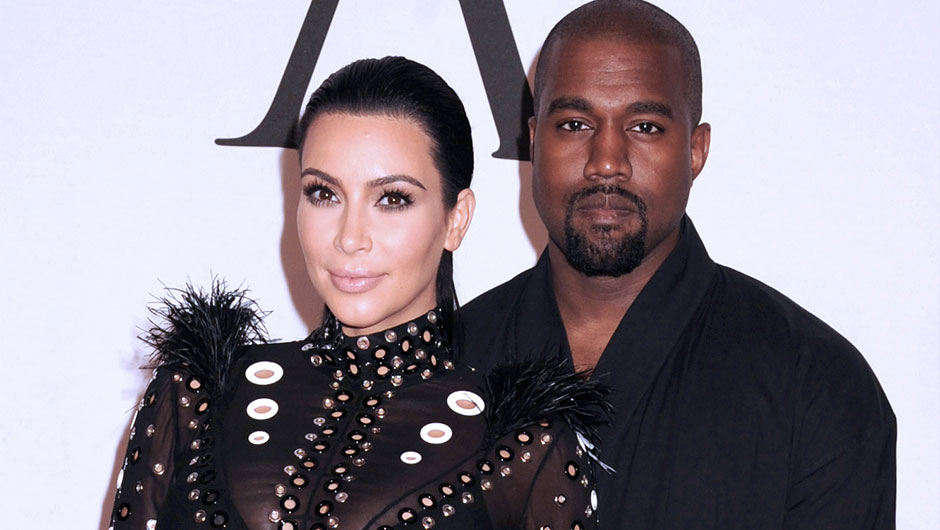 PHOTOS: Kim Kardashian And Kanye West Are Designing A Kids Clothing Line
PHOTOS: Cute Pics Of Celebrity Kids
Margherita Missoni Just Launched The Cutest Children's Home Decor Collection With Pottery Barn Kids
If you want to give your little one's room an upgrade for in honor of the new year, get over to Pottery Barn Kids ASAP. They just debuted their latest collab with Margherita Missoni and it is beyond adorable. With decor options for babies, toddlers and even older kids, the collection features loads of whimsical colors and prints that are hallmark to the Missoni name. Check out a few of our fave pieces below. Margherita Missoni Pom Pom Daisy Quilted Bedding Margherita Missoni Ceramic Turtle Complete Lamp Margherita Missoni Diamond Baskets Margherita Missoni Jumbo Turtle Pouf Margherita Missoni Linen Patchwork Quilted Bedding Margherita Missoni Stars & Stripes Garland SHOP MARGHERITA MISSONI FOR POTTERY BARN KIDS NOW Don't miss babyGap x Dumbo! [Photo: Pottery Barn Kids]
babyGap's New Dumbo Collab Is Easily The Cutest Thing You'll See All Day
The latest collab to take babyGap? An adorable collection of baby clothing and accessories inspired by Dumbo. From bodysuits and sweaters to shoes and hats, these pieces are seriously sweet. Take a peek at our faves from the line below: babyGap | Disney Baby Dumbo ears zip hoodie ($34.95) babyGap | Disney Baby Dumbo sweater hat ($19.95) babyGap | Disney Baby Dumbo towel ($39.95) babyGap | Disney Baby Dumbo slip-on sneakers ($24.95) The complete babyGap for Dumbo collection is now available in stores and online, so snag a few pieces for the little ones in your life ASAP. SHOP babyGAP X DUMBO NOW Be sure to check out the best drugstore beauty products and our favorite $8 candles.
Lauren Conrad Just Revealed A Major Hint About Her Baby's Name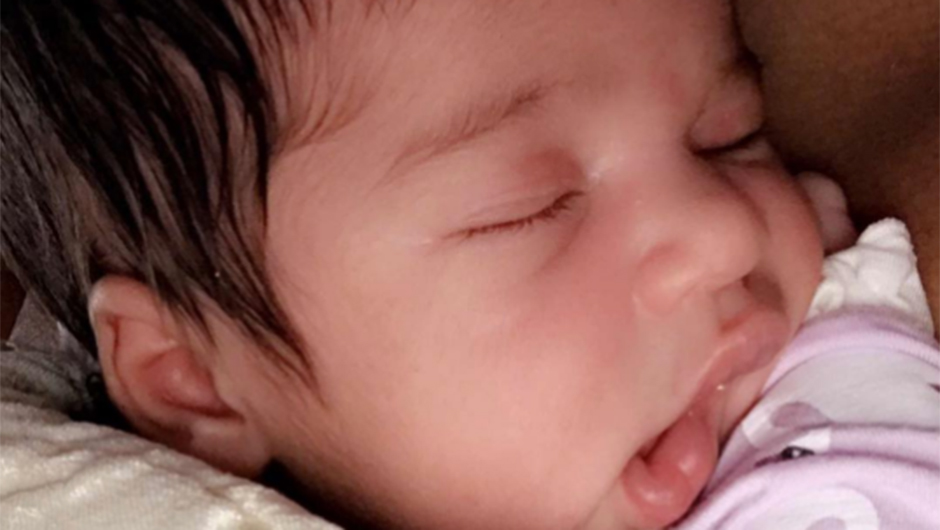 PHOTOS: The Most Adorable Pics Of Dream Kardashian
Need Help Getting Your Children To Eat Their Veggies? Try Green Giant's New Frozen Innovations
I'll be honest: I stopped trying to force my 8-year-old daughter to eat vegetables long ago. Sure, I serve them to her. But argue with her about eating them all? Not anymore. It's too exhausting. But that doesn't mean I don't wish she ate more veggies. So when Green Giant asked me if I wanted to try their new frozen vegetable products, I jumped at the chance. At this point, I'm game to try anything that involves my little girl eating healthy. I opted to test the Veggie Tots and the Riced Veggies and guess what? They were a hit! I tried not telling my daughter that they were anything other than what she was expecting, but she couldn't be fooled. Luckily, it didn't matter because she happily munched on the Cauliflower Tots and nibbled on the Riced Vegetables. One note about the tots: I cooked them longer than the package instructions so they could get a bit crispy on the outside. That--and the ketchup!--was a huge help in getting my daughter to take that first bite. If your kiddo isn't a huge veggie fan, you should definitely try Green Giant's new frozen vegetable goodies. They're yummy enough for the whole family to enjoy! CLICK HERE TO LEARN MORE ABOUT GREEN GIANT'S NEW PRODUCTS
Gap Kids' New Limited-Edition Disney Capsule Collection Is Ridiculously Adorable (Duh!)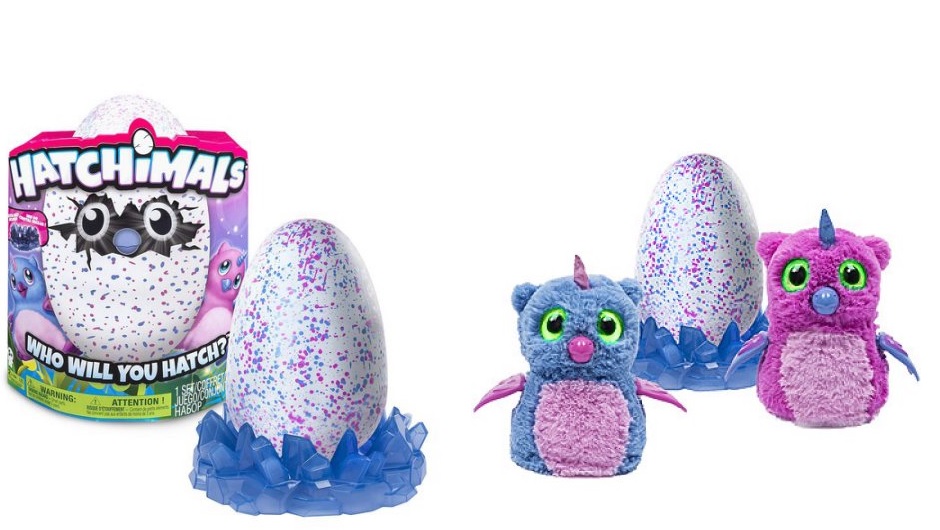 Important Hatchimals Update! Walmart Will Receive New Shipments Starting On December 8
Yesterday, we revealed that Target would be receiving new Hatchimals this Sunday, but here's an important update from Walmart. They'll be receiving additional Hatchimals shipments starting December 8--as in, tomorrow! At this point, we shouldn't even have to tell you how important this is. Hatchimals are definitely the hottest holiday toy this year; they're being resold for $250 around the Web! Here's the update from our friends at Walmart: "This week, Walmart will be restocking Hatchimals at approximately 1700 select stores across the country. The retailer has received tens of thousands of Hatchimals and each of the select stores will be receiving dozens of Hatchimals per store. Just $48.88 at Walmart. Hatchimals shipments will begin Decemeber 8 but customers should check with their local store on availability." Consider yourself warned! Be sure to check out this popular $6 initial necklace and UGG slippers on sale. [Photo: Walmart]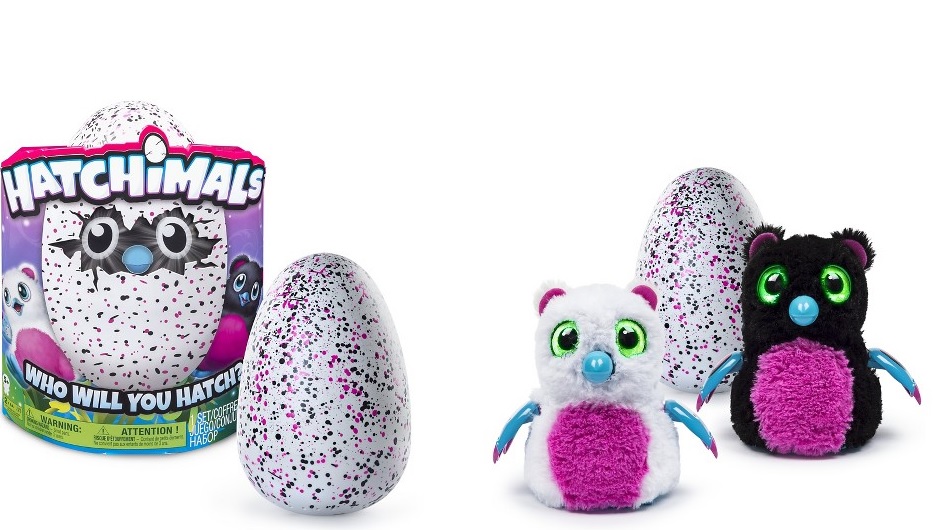 Sound The Alarm–Target Is Re-Stocking Hatchimals In Stores This Sunday!
If you're anything like most of the parents I know, you're frantically trying to get your hands on a Hatchimal before December 25. When we told you they were going to be huge back in October, we weren't joking. These fluffy little toys flew off shelves crazy early and stores haven't been able to keep them in stock since. But here's a tip from us to you: Target just alerted us that they'll be restocking Hatchimals this Sunday. Consider yourself warned! Here's the info, directly from the source: Starting this Sunday, Target stores nationwide will begin receiving dozens of Hatchimals, including the Target-exclusive Bearakeet. Stores will also be receiving Hatchimals themed GiftCards (these do not reserve a Hatchimal), available in any dollar amount and located in the toy aisle. If you're smart, you'll be at your local Target before it opens this Sunday to ensure you snag one of these super hot Hatchimals before they sell out again. Good luck! Don't miss this super pretty $6 initial necklace and cute booties on sale. [Photo: Target]
Sweet Celebrity Birth Announcements!
The One Mistake You're Making When Allowing Your Toddler To Play With An iPad
I'll be the first to admit it: I've handed my child my iPhone so that I could finish dinner or send off one last email. We're busy and without full time help, sometimes a tablet or smartphone is the only way to actually get something done. But here's the hard truth about toddlers and technology, according to the American Academy of Pediatrics (AAP): "The chief factor that facilitates toddlers' learning from commercial media (starting around 15 months of age) is parents watching with them and reteaching the content." That means if you're letting your toddler play with an iPad completely unattended, you're making a mistake. Children at this young age primarily learn from "hands-on exploration and social interaction" with the adults in their life. That doesn't mean your little one can't play with educational games and apps on a tablet, but he/she shouldn't be playing them alone. You should be sitting right there reinforcing what's happening and being taught on the game. Click here to read the AAP's full statement on media and young minds. Be sure to check out the best holiday gifts for kids and the one thing you should do when you take your child to a restaurant.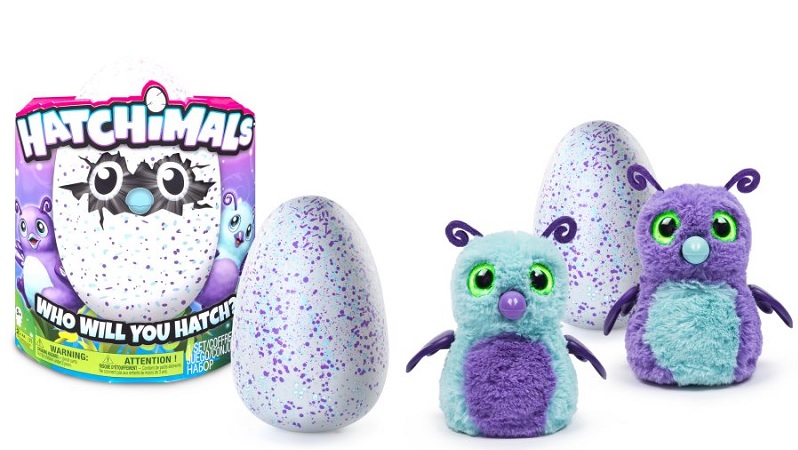 Hatchimals–The Hottest Holiday Toy This Year–Are Already Sold Out And Currently Being Re-Sold For Over $200!
When I first started perusing the top toy lists last month, I had now idea Hatchimals would blow up. In fact, I thought they were kind of odd. But silly me--kids love odd! What exactly is a Hatchimal? It's a toy that you purchase as a colorful egg that hatches into a stuffed animal creature. Currently, there are Pengualas, Burtles, Owlicorns, Draggles and more. No, those aren't typos, that's what they're called. Let's be clear--it's only October 26 and Hatchimals are already completely sold out at Target, Toys 'R Us, Amazon and Walmart. The only way to get your hands on one? Pay $100+ for a toy that originally retailed for just $50! If you're looking to get your hands on a Hatchimal this holiday season, you'd better act fast. Currently, they're being resold on eBay, Amazon and Walmart. Click the links below to browse your shopping options. SHOP HATCHIMALS AT WALMART SHOP HATCHIMALS AT AMAZON SHOP HATCHIMALS ON EBAY Be sure to check out Kate Spade's surprise sale and $27 dresses at Nordstrom. [Photo: Walmart] Save
The One Thing Parents Should Always Do When Taking Their Kids To A Restaurant
Once you have kids, eating out at restaurants really loses its luster. It's not longer a romantic or fun or booze-y event to pick a hot new restaurant, head there with friends or your significant other and linger for a long meal with apps, entrees, dessert and oh-so-much-wine. With kids, it becomes something entirely different altogether. Usually it means picking a place because of the price or the kid's menu or the kid friendliness--not necessarily for the quality of food. Then you have to prep everyone (make sure the sippy cups and iPads get packed!), load them in the car and PRAY that everyone's in a good mood tonight (including your partner). You show up to the hostess stand already apologetic and making compromises about your meal (sure! we'll sit by kitchen--whatever you've got!). Once you get to the table, it's time to order as quickly as possible, make nice with the waitress so she doesn't hate you, and make sure the kids get fed FAST. Even if you have entertainment like crayons and iPads, one kid (especially the little ones) wants to start roaming around the restaurant--which means an adult does, too. Once one kid is done taking a lap, the other is just ready to get started--it's not wonder parents of small children barely get a bite in! After getting glares from other childless patrons, you pay the bill and get out of their FAST. So--did everyone have fun?? If you're like me and want to get some of your sanity and the good-ole-days back, you absolutely HAVE to follow this one rule for dining out with children: go early. Like, extremely early bird special, early. Why? Well, first of all--your kids are probably used to eating early and if you don't want them to start getting hangry, you better drive to the restaurant and plan to be seated and served by the time they normally eat (5 or 5:30 for a lot of kids!). Secondly, the restaurant staff prefers it, too. While a good hostess or server would NEVER say this to your face, kids really are a disruption for other diners, which causes the wait staff to resent you. (Trust me--you don't want to piss off the people touching your food). "When the kids are truly unruly and the parents are tuning them out, it disrupts the entire restaurant," a server at an upscale Westchester restaurant told us. Going early means that you avoid most other diners--which is better for everyone. And that's not to say that people without kids are allowed to shame you about your decision to have them--but it is the difference between you feeling totally comfortable versus a little insecure during your meal. Plus, if you go early, you'll have all the attention of your server--which, let's face it, parents and kids need. Obviously, this won't work every time--for the days when you can't get out of work early or the kids have late practice, you'll have no choice but to head to the restaurant at prime dinner time. If that's the case, be polite to the staff and attentive of your children--and don't make any special food requests or changes to the menu. This really gets their goat. "When people bring their young kids and expect us to make changes to the menu to accommodate their kids that's really annoying," our source explains. So, there you have it--some tips for bringing young kids to restaurant, according to actual servers.
Here's The Gluten- And Dairy-Free Diet Kourtney Kardashian And Her Kids Follow
We all know Kourtney Kardashian is the "health nut" of the family. However, the mom of three made her household gluten- and dairy-free only just this spring. Shocking! After being a topic on a few recent episodes of Keeping Up With The Kardashians, we guess the reality star felt the need to explain her decision on, what else, her app. "I have noticed a great positive change in behavior with my children," she wrote in a blog post. Kourtney added that her kids have had muscle testing done, which showed they all have sensitivities to gluten, dairy and corn. Kourtney also shared what she and the kids eat for each meal. Breakfast is usually gluten- and dairy-free waffles with either scrambled eggs or cereal. For milk, she opts for homemade almond, organic coconut or organic rice. "For lunch, we usually have carrots and celery with hummus and a gluten-free rice tortilla with sliced turkey meat or turkey dogs — no bun," she wrote. Dinner consists of steamed vegetables, rice or gluten-free pasta and a protein of chicken, turkey or fish. The kids do get to live it up on special occasions. "Of course, we pick our battles and I do let the kids have popcorn at the movies and a churro at Disneyland, etc," she explained. "But for birthday parties, which can sometimes be every weekend, I bring extra gluten and dairy-free cupcakes … and they are happy with that." Hey, at least they get some sort of sweet treat! And now a list of foods Kourtney recommends: Breakfast Arrowhead Mills Organic Waffle Mix ($11.04) Nutiva Organic Coconut Flour ($11.15) Kind Maple Quinoa Clusters ($4.49) Puffins Honey Rice Cereal ($21.60 for pack of 6) Lunch Food For Life Brown Rice Tortillas ($38.77 for pack of 4) Luke's Organic Multigrain & Seed Chips ($10.76) Snacks Edward & Sons Black Sesame Brown Rice Snaps ($39.67 for pack of 12) Peeled Snacks Dried Mango ($16.91 for pack of 10) Mary's Gone Crackers Organic Pretzel Sticks ($18.96 for pack of 4) Sweets Lucy's Cinnamon Thin Cookies ($34.33 for pack of 8) Clif Kid Organic Fruit Rope ($13.29) Yum Earth Organic Gummy Bears ($7.89) Torie & Howard Chewie Fruities Organic Candy ($3.49) Organic Toddler Mum Mums ($9.21) Don't forget to check out: 31 times Kim and Kylie were twins and the cheap jeans Khloe can't stop wearing [Photo: Instagram]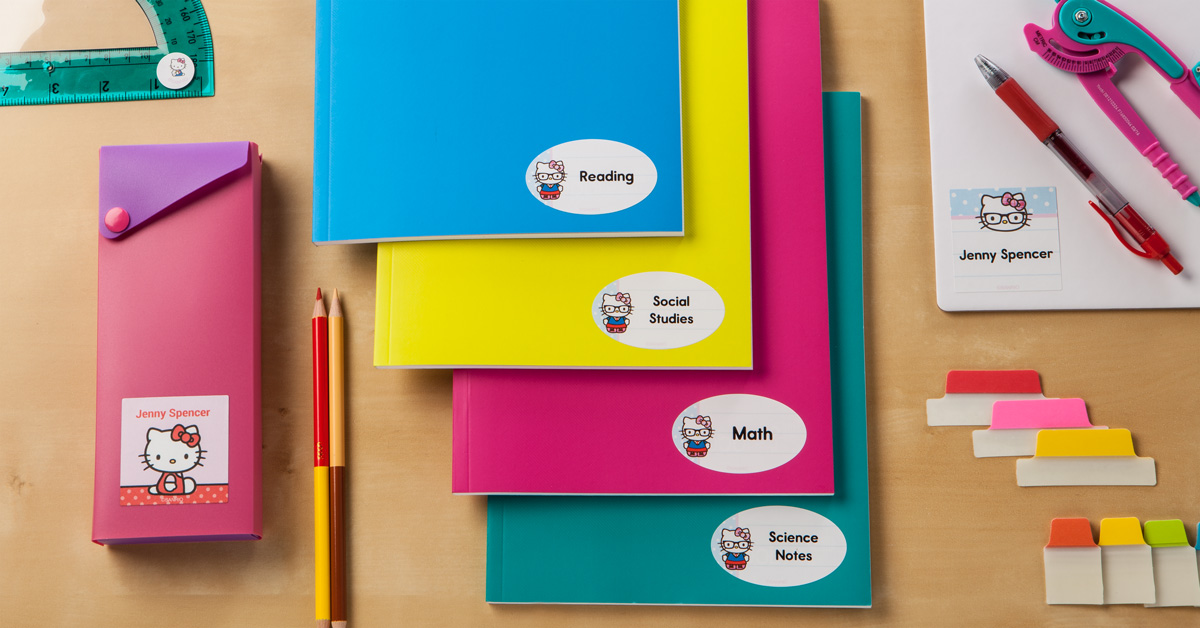 Calling All Hello Kitty Lovers! You Have To Check Out The New Printables Available At Avery
Know someone that seriously loves Hello Kitty? Here's some exciting news: Avery Products recently teamed up with Sanrio to make a whole slew of adorable Hello Kitty printable available for free! Yes, you read the right--free! Just head over the Avery Design and Print Online tool and you'll be able to customize Hello Kitty labels for everything from folders and supplies to gift bags and cupcake toppers. There are 15 super sweet designs to choose from, so go wild! Happy printing! DOWNLOAD THE HELLO KITTY DESIGNS NOW Be sure to check out this super flattering top from Nordstrom and ban.do goodies on sale!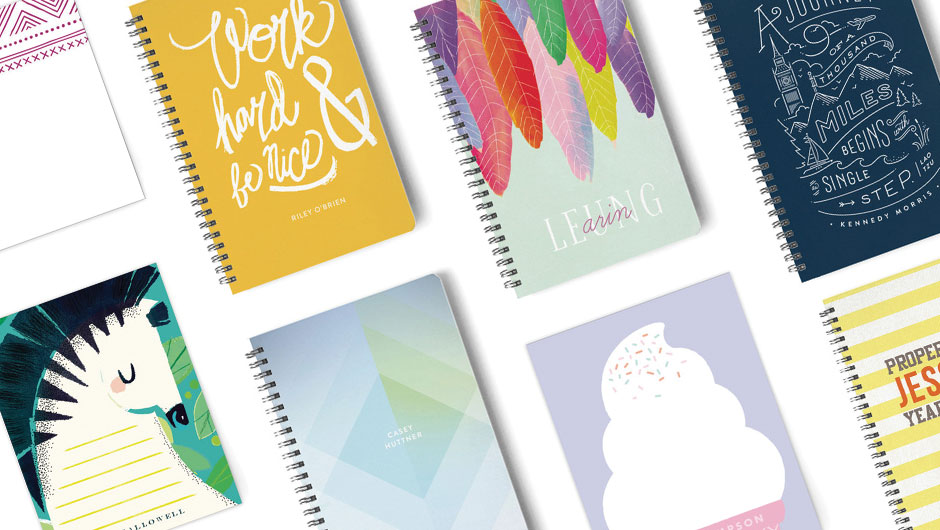 From Lunch Bags To Custom Labels, Shop The Best Personalized Back-To-School Goodies
7 Questions With #GirlBoss We Love And Founder Of Mabel's Labels, Julie Cole
I don't remember who first put me on to Mabel's Labels, but I wish I could because I owe that person big time. Never heard of the company? Prepare to have your life changed. Yes, it's that amazing. Any moms can tell you they spend way more time than they would like labeling just about every single thing that leaves the house with their children. Clothing, backpacks, lunch boxes, shoes, socks, underwear... the list goes on! But instead of taking a Sharpie to everything, wouldn't it be so much better to just stick on personalized stickers that actually stick through sweating, washing and all the wear and tear a child can dish out? Enter Mabel's Labels, the #1 North America provider of labels for stuff kids lose. When I say this brand is cult among moms, I'm not exaggerating in the least. I swear by these labels for mo 8-year-old daughter, so much so that I start to panic when I don't have a spare set in the house. Given my devotion to this company, I couldn't pass up the opportunity get to know Julie Cole, the founder of Mabel's Labels, a little better. Below, she reveals how she came up with this genius concept and what's next for Mabel's Labels. SHEfinds: Tell us a little about yourself. Were you always one of those people who had genius ideas? Julie Cole: I'm a recovered lawyer turned entrepreneur and a busy mama of six kiddos. I love my business, babies and blogging! I had never planned on starting a business. but when we noticed that there was an important product missing from the market (durable labels for kids!), we saw an opportunity. I suppose the real catalyst was when my son was diagnosed with autism. I wanted to leave the traditional work force so I could focus on his therapy. as I knew early intervention was important. So, the desire for more balance in my own life and being armed with a great product idea, my three co-founders (who are all related to me and are each moms, themselves) and I started Mabel's Labels and never looked back! SF: Mabel's Labels is nothing short of genius--what inspired the company and how did you start it? JC: We started by doing a lot of research. We didn't realize how difficult it would be to find material to do what we needed it to do. The labels we wanted to create had to be durable--dishwasher and microwave safe. When we finally found a material that we were happy with, we began production out of my sister's basement. Those were very busy times. I can remember being pregnant with my fourth child and making labels until 2:00am, only to go home and get up at 6:00am to have a day with the kids. I know many entrepreneurs that are parents, too, can relate. SF: Did you expect Mabel's Labels to grow into the huge success it is today? JC: There were some early indicators that made us think that maybe we were onto something! The market responded significantly well immediately. Once moms saw our product out there, understating the benefits of our labels, they wanted to have it. Our customers have always been amazing brand ambassadors by sharing info and telling all their friends about Mabel's Labels. Word of mouth has been unbelievable. We also had some early press attention that was helpful. It was definitely hard to predict the future of Mabel's Labels in those early days, but we were passionate and not afraid to work hard! SF: How do you come up with new ideas for new products? JC: We really try to listen to our customers. They often reach out with ideas and we keep track and re-visit requests when we are thinking about product development. The best part of Mabel's Labels is our incredible community of customers - why not listen to them? SF: What's the bestselling Mabel's Labels items? JC: Right now our Back to School combos are hot, hot, hot! Our focus groups have told us time and time again that our combos address moms' needs and kids' wants. Generally, I would say our best-selling products are our tag mates. They are peel and stick clothing labels, which certainly beats sew on or iron on for busy modern moms! They don't come off in the washer/dryer, and minimize wasteful repurchases of lost items. They are a great value with 70 labels for $21 SF: If you weren't running Mabel's Labels, what would you be doing? JC: It's pretty hard to imagine life without Mabel's Labels! It has been a complete lifestyle shift. Perhaps I would be back working in law, but I wonder if the entrepreneurial bug would have gotten at me eventually! SF: Can we expect anything new and fun from Mabel's Labels for this back to school season? JC: You sure can! New for BTS are our special edition personalized name stickers with the zombie and notebook designs. Also new is the "My School Years" keepsake book. New icons on the UBTSC include lacrosse (huge customer request), abc blocks, artist palette and science flask/beaker. Also new on the UBTSC are the emoji icons. Check out our website www.mabelslabels.com to see all the BTS excitement! Be sure to check out our favorite new jewelry brand and how to wear a denim skirt. [Photo: Instagram]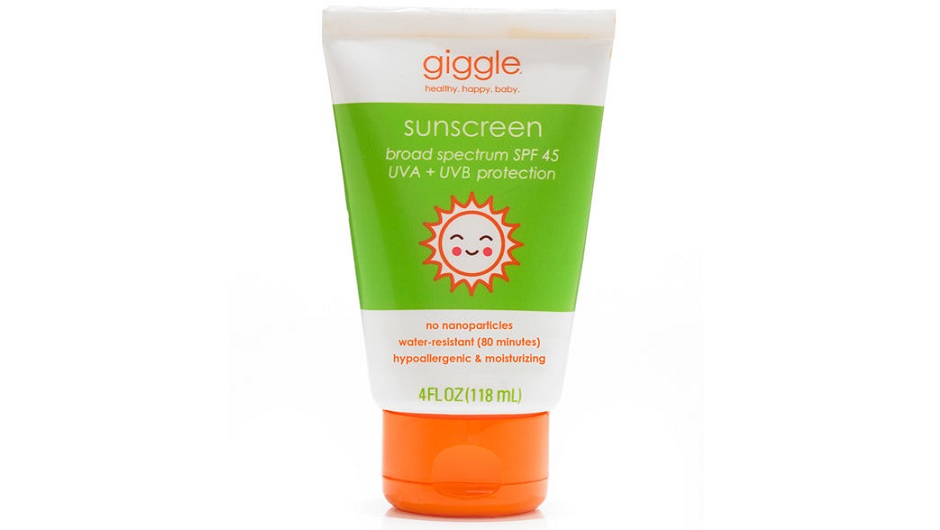 giggle's New Sunscreen Isn't Just Good For Kids And Babies–It Works On Mom And Dads, Too!
Ever since I first got my hands on giggle's new sunscreen ($15.99), I've been hooked. Not only do I rub my daughter down in it on a daily basis, but I also like to mix a little with my moisturizer and use on my face daily. Yes, it's pretty good. And this coming from a woman who just started wearing sunscreen on the reg a few years ago (don't judge me!). What make this sunscreen so great? Well for starters, it's free of lots of the icky stuff you typically find in other products including parabens, phthalates, artificial colors and fragrances. It's also hypoallergenic and made with only organic ingredients. My favorite detail, however, is how hydrating this sunscreen is. Most sunscreen leave a gross chalky film on your skin, but this one is actually moisturizing which is so important after a day in the sun. If you've been searching for a great sunscreen the whole family can use, you have to try this one. You won't regret it. BUY YOUR GIGGLE SUNSCREEN NOW  Don't miss fun facts about Disney World and one of our favorite baby monitors.
When It Comes To Babyproofing, Don't Forget The Laundry Room!
One of the many items on the very long checklist of to-dos you'll likely print out during your pregnancy is babyproofing. You probably already know to cover up the outlets, invest in a gate for stairways and rethinking furniture with sharp edges, but did you know your laundry room also need babyproofing? Laundry detergent pods are definitely one of our favorite inventions in the last five years--what's not to love about dropping a little pouch into the washing machine instead of trying to pour just the right amount of detergent from a massive bottle? The downside, of course, is that we must take extra precautions to keep these genius pods away from little hands (and mouths!). Any expert will tell you to keep laundry items (and all household cleaners, for that matter), on high shelves and sealed securely so that children don't come into contact with them, but Tide went a step further by introducing their new Child-Guard™ zippers on Tide Pods packages coming out this summer. Not only is this closure the most secure design in laundry child safety to date, but it's just one of the many ways Tide is working to make moms' lives easier. Need more tips when it comes to keeping children are safe from laundry packages? Check out these helpful videos from Tide: [youtube]https://youtu.be/-JJ-Q45-k30[/youtube] [youtube]https://youtu.be/LtWSpGbh7AI[/youtube]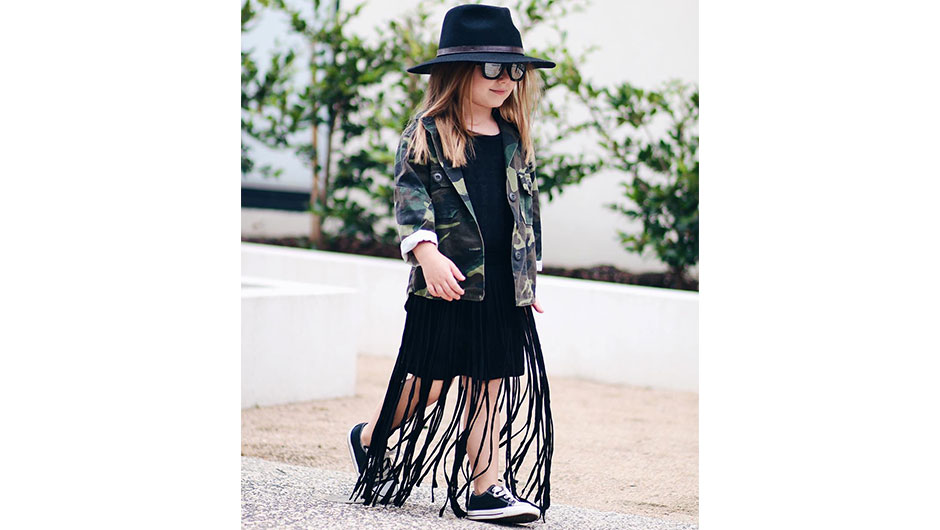 PHOTOS: This Dad Styles His Daughter In The Best Outfits On Instagram
Meet Pete Fuentes aka The Daddy Fashion Stylist and his adorable five-year-old daughter, Harlow, from Melbourne, Australia. He's become an Instagram sensation by posting pictures of Harlow in really stylish designer outfits. Fuentes even has over 100K followers! https://www.instagram.com/p/BCw0ZCqQtxh/?taken-by=thedaddyfashionstylist "Dressing Harlow up was nothing new to me, since I had been dressing her up since the time she was a baby," Fuentes told Daily Mail Australia. "The name The Daddy Fashion Stylist is a play on words. I am a daddy. I love fashion. And, I am Harlow's stylist. It just makes sense,' Mr Fuentes told Daily Mail Australia, adding that he isn't a stylist for a profession." https://www.instagram.com/p/BBmj9sswt-a/?taken-by=thedaddyfashionstylist "I am a full-time daddy. From running around to various play dates throughout the week, dance classes on the weekends, and keeping some organisation in our home - it's a big job, but the most rewarding one I've ever had." Fuentes said he's inspired by Kourtney Kardashian because she's the "epitome of parenthood." Take a look at more pics of little Harlow: https://www.instagram.com/p/BACOLC1Qt5h/?taken-by=thedaddyfashionstylist https://www.instagram.com/p/_oH7QVwt8j/?taken-by=thedaddyfashionstylist https://www.instagram.com/p/9Hgm6Xwt4f/?taken-by=thedaddyfashionstylist https://www.instagram.com/p/8UKF_dwt68/?taken-by=thedaddyfashionstylist https://www.instagram.com/p/5UA-C6wt_g/?taken-by=thedaddyfashionstylist https://www.instagram.com/p/1RpIesQt0a/?taken-by=thedaddyfashionstylist https://www.instagram.com/p/BBpIf_3wtxC/?taken-by=thedaddyfashionstylist Don't miss all you need to know about Instagram's new algorithm and shop Kourtney Kardashian's adidas zip-up! [Photo: Instagram]
giggle's New Lotions & Potions Baby Care Collection Is Just What Every Mom Needs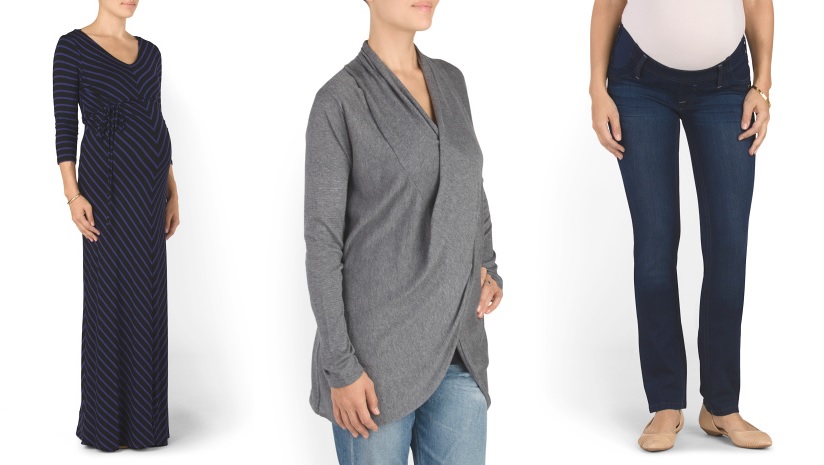 For A Limited Time Only, You Can Buy Discounted Designer Maternity Clothes At TJMaxx.com
Calling all moms-to-be! TJMaxx just announced news that is sure to make you smile. For a limited-time only, you can now buy designer maternity clothes on tjmaxx.com! We're talking DL1961 and Citizens of Humanity maternity jeans, Jessica Simpson maternity tops and more. Even better? The prices! Tanks start at $7.99, leggings are only $9.99 and premium maternity denim is under $100. The one catch is, you have to shop ASAP. The maternity shop is a limited run for TJMaxx, so don't wait. Stock up stat! SHOP THE TJMAXX MATERNITY SHOP NOW Be sure to check out bright coats on sale and the Kate Spade surprise sale. [Photo: TJMaxx]
23 Celebrities Who Had A Baby With Their Co-Star
The Adorable Plaid Dress Alessandra Ambrosio's Daughter, Anja, Wore Is On Sale For Just $22
Looking for an unforgettable, yet budget-friendly ensemble for your little girl to wear to an upcoming holiday party? Take a cue from Alessandra Ambrosio and her adorable daughter, Anja! The duo recently attended Frozen on Ice in Los Angeles and Anja rocked this Plaid Jumper from Janie & Jack along with the brand's cute Faux Fur Shrug. Shop both items below! Plaid Jumper ($22.79, down from $59) Faux Fur Shrug ($79) Be sure to check out the cutest holiday cards and the best smartwatches for kids. [Photo: Splash News]
The Best SmartWatches For Kids–Trust Me, They All Want One
Ever since my daughter first saw a friend tracking her steps with a watch, she's been obsessed with having her own smartwatch. And who can blame her? They're so cool. It turns out, wearable tech for kids is the next big frontier, which means there are already a bunch of great options... and just in time for the holiday season! Whether you're shopping for you own little one or a grandchild, niece or nephew, we did the hard work of rounding up the best smartwatches for kids this season. We promise, there will be nothing but smiles when the kiddies unwrap one of these. vTech Kidizoom Smartwatch 2 ($54.99) LeapFrog LeapBand Activity Tracker ($59.99) UNICEF Kid Power Band ($39.99) G65 Kids Smart Watch ($32.02) LINSAY S-5WCL Smart Watch ($39.99) Be sure to check out the best holiday gifts for kids and Target's top toy list of 2015.
7 Baby Shower Games That Aren't Lame
Once people in your age group start getting married, you know what happens next--babies! And we'll admit, baby showers aren't usually that exciting. To make sure guests have a good time, here are seven games they'll actually enjoy. 1. Baby Word Scramble. Come up with a list of baby-related words or phrases (think: bassinet, pacifier, bottle, etc.). Scramble the letters of each word, print your list and put one at each guest's place setting. As the guest of honor opens each gift, the guests will try to find the corresponding words. The first guest to finish the scramble gets a prize. 2. Sign the T-shirt. While it's not necessarily a game, it is a cute way to keep guests occupied. Buy a T-shirt and some fabric pens, and then have guests write words of encouragement and love for the mom-to-be. She can then wear the T-shirt while she's in labor to serve as inspiration when the pain is seems too hard to take. 3. Celebrity Baby Name Game. Celebs come up with some really weird names for their kids (hello Moxie Crimefighter). Test your guests' star knowledge by matching the celeb with their kid's name. 4. Mom Advice. Ask each guest to write down their best parenting advice for the guest of honor. It can be funny, touching, practical, etc. Then as the mom-to-be opens each gift, the person who gave it to her can stand up and read their words of wisdom. 5. Movie Title Madness. Each table of guests tries to name Hollywood movies with "baby" in the title (Three Men and a Baby; Million Dollar Baby; etc.). The table that comes up with the most titles gets a prize. 6, Make A Card. Bring in some arts and crafts supplies--blank note cards, markers and pens, stickers, etc.--so that guests can make birthday cards for baby that can be opened each year. Assign each guest an age (1 to 21; depending on the number of guests you might need to assign the same number to more than one person), and then have her create a birthday card for the little one. Guests should design and decorate their cards, as well as include a message, so the child will have a special card to open each year on her birthday. 7. Baby Mug Shots. Collect baby pictures from guests when they arrive. Tape the pictures to one big poster board and put a number under each one. The object of the game is to match the photo with the guest. The person with the most correct picks wins a prize. Be sure to check out what to wear to DisneyWorld and the best diaper bags.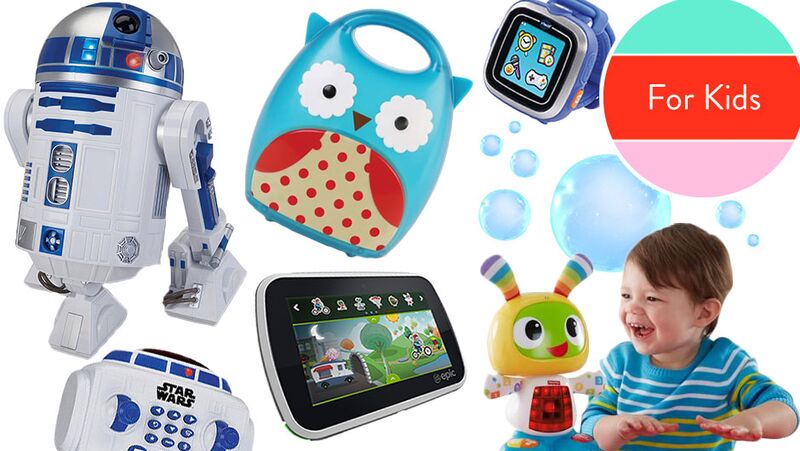 The 9 Hottest Holiday Gifts For Kids This Season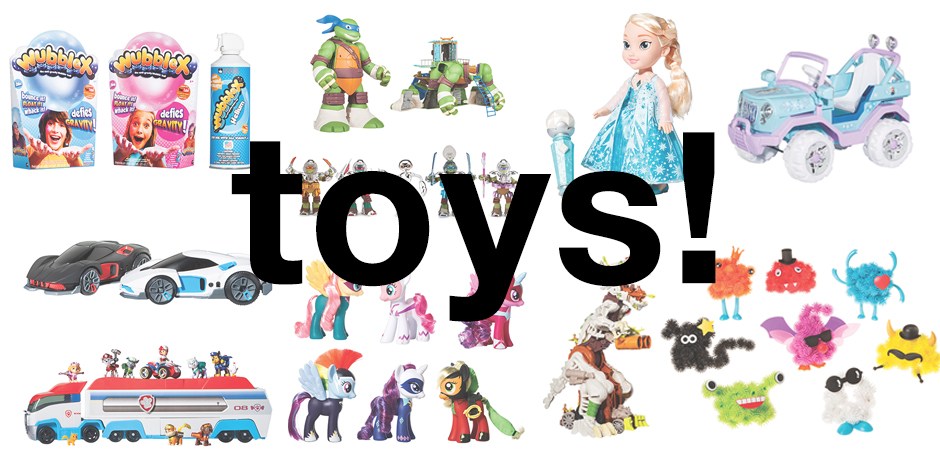 Target's 2015 Top Toys List Includes A Whopping 34 Options For The Kids In Your Life
My daughter has only been back in school two days, but that's not stopping the holiday announcements from coming. Target just released their annual top toys list and if you're anything like me, you're already trying to get prepared and organized. December will be here before you know it! Believe it or not, Frozen will still be huge this holiday season, but there are also some throwback options. Razor scooters? My Little Ponies? Teenage Mutant Ninja Turtles? Yup, they are all going to be hot sellers in the next few months, so better start stashing them now. See Target's full list of top toys below. Birth – 12 months - Fisher-Price Smart Touch Playspace, $59.99 18 months – 3 years -" Frozen" ERO, $189.99 -Playskool Sesame Street Play All Day Elmo, $59.99 3 – 4 years - Teenage Mutant Ninja Turtles 24'' Mutations Playset, $99.99 - KidiZoom Action Cam, $59.99 - Bunchems Mega Pack, $24.99 - Paw Patrol Paw Patroller, $59.99 - Imaginext Ultra T-Rex, $99.99 - My Little Pony Power Ponies Collector Pack (Target Exclusive), $59.99 - FurReal Star Lily, My Magical Unicorn, $119.99 - Barbie Dreamhouse, $199.99 - "Frozen" Sing Along with Elsa Doll, $39.99 - Spinnyos Giant YO-ller Coaster, $49.99 - AVENGERS - Hulk Smash RC XPV, $69.99 5 – 7 years - Star Wars Legendary Jedi Master Yoda, $179.99 - Star Wars BB-8 Droid R/C (Target Exclusive), $79.99 - BRATZ - Snowkissed Dolls, $32.99 - Little Live Pets Clever Keet, $59.99 - Hot Wheels Ultimate Garage, $99.99 - Razor Scooter, $29.99 - Nitro Stealth Stinger Skylanders Figure (Target Exclusive), $14.99 *Available 9/20 - Disney Infinity Star Wars figure (exclusive light up Yoda), $14.99 *Available 12/1 - WubbleX, $7.99 *Available 9/28 8 – 12 years - Girl Scout Cookie Oven, $59.99 - Nerf Modulus ECS-10, $49.99 - LEGO Minecraft Crafting Box, $49.99 - LEGO Friends Popstar Tour Bus, $59.99 - WOW WEE R.E.V. - Robotic Enhanced Vehicles, $99.99 - Meccano MeccaNoid G15, $179.99 - LEGO Dimensions Benny Fun Pack from LEGO, $14.99 *Available 9/27 - WiiU Bundle with Mario Kart from Nintendo, $299.99 - Xbox One Controller from Microsoft Teens - Guitar Hero Live from Activision, $99.99 *Available 10/20 - Sky Viper v950HD Video Drone, $89.99 Be sure to check out Walmart's top toys of 2015 and Tadashi Shoji's new kids collection. [Photo: Target]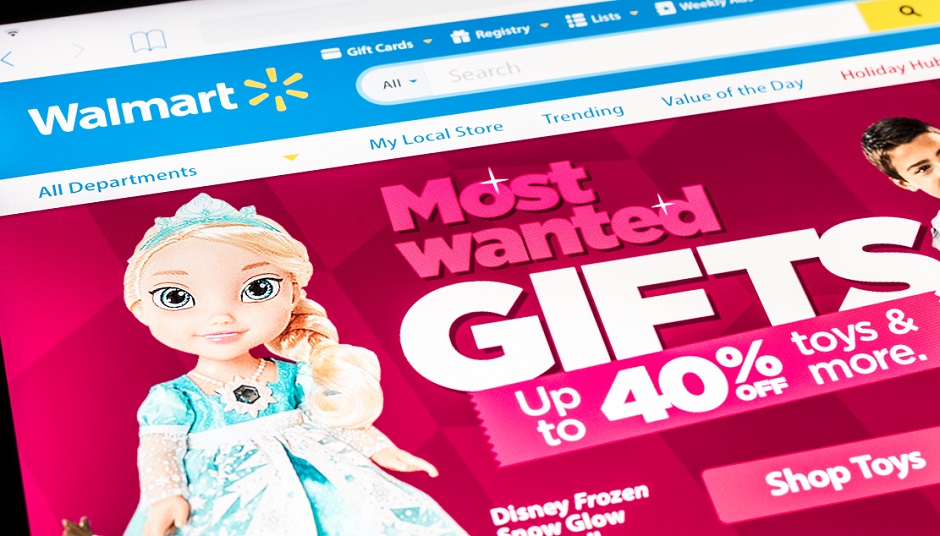 Walmart Just Announced The Top Holiday Toys Of 2015
Forget back to school; Walmart is already thinking holiday. Yes, I know it's still August, but they just released their annual top toy list and if you're one of those moms that likes to be super on top of things, better find a good hiding spot now. You ready? Here's the full list of the best holiday toys of 2015: - Shopkins S3 Scoops Ice Cream Truck Play Set - Barbie Dreamhouse - Paw Patrol Mission Chase - Nerf N-Strike Mega Series RotoFury Blaster - FurReal Friends StarLily, My Magical Unicorn - Fisher-Price Bright Beats Dance & Move Beatbo - Disney Frozen Elsa Castle - Fisher-Price Little People Big Animal Zoo - Fisher-Price Thomas & Friends TrackMaster Shipwreck Rails Set - Fisher-Price Imaginext Ultra T-Rex - Moose Toys Little Live Pets Season 3 Clever Keet - Marvel RC Hulk Smash - HoverTech Battle FX - Project Mc2 Ultimate Lab Kit - Pie Face Game - My Little Pony Cutie Mark Magic Canterlot Castle Play Set - VTech Go! Go! Smart Wheels Ultimate RC Speedway - Girl Scouts Deluxe Cookie Oven - 1:10 Full-Function 12.8V Pro Reaper R/C Car - Max Tow Truck Turbo Speed - Candy Craft Chocolate Pen - Hot Wheels Ultimate Garage Fanman - Doc McStuffins Pet Vet Talking Doll and Care Clinic - Voice-Command Auldey Sky Rover IR Helicopter Assortment Be sure to check out our back to school guides, plus Gap x Ellen DeGeneres.
Tadashi Shoji Launched A Kids Collection & It's Obviously All Kinds Of Adorable
Shop GapKids x ED (Ellen DeGeneres, That Is) Right Now!

Hit Up Our Back To School Shopping Guide For The Best Backpacks, Lunch Boxes & More
Now that August is well underway, there's one thing on every mom's mind: back to school! Whether you've already started shopping or haven't even made a list, we're here to help. We put together four handy guides that will make finding the perfect backpack, lunch box, school supplies and clothes easier than ever. Here we go! CLICK HERE TO SHOP THE BACK TO SCHOOL GUIDE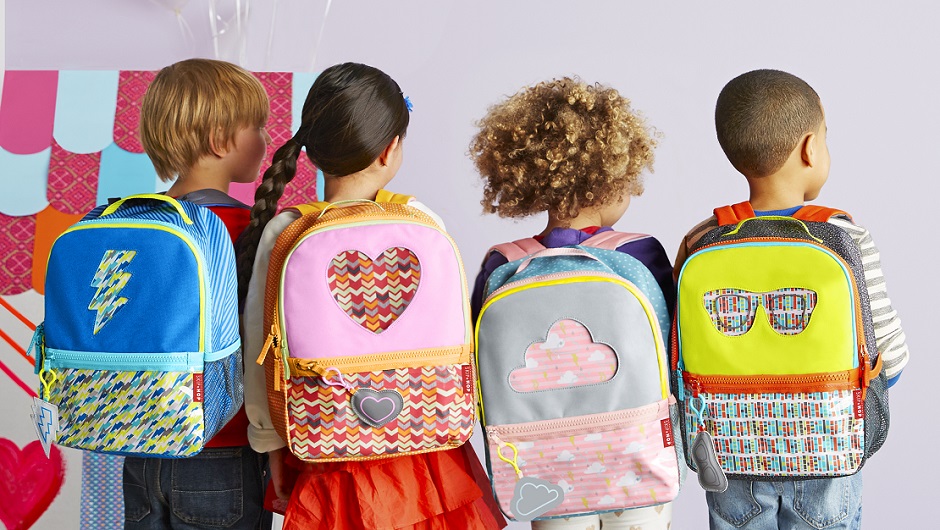 Skip Hop Just Debuted A New Backpack That's Perfect For Forgetful Kids (And Parents)
Every mom knows that when it comes to backpacks, Skip Hop makes some of the best. The zoo packs and lunchies are pretty much a staple among the preschool set, but up until now they didn't really have much for older kids. That all changes, however, with their new Forget Me Not backpack sets. Designed to help forgetful children (and parents), the backpack has a clear window right in the front so you'll always be able to quickly check that your little one has his/her lunch bag as well. See the pattern on the backpack? You're good to go! Don't see it? Better find that lunch box stat! As with all Skip Hop products, this backpack also has tons of other cool, kid-friendly features like a clear front pouch for notes to the teacher, plus a reflective clip-on. Best of all, it's sized slightly bigger than the original zoo packs making it perfect for older children. You'll fit standard notebooks and folders inside without a problem. You may think you have tons of time to get your child ready for back to school, but take my word for it--it'll sneak up on you! Snatch up this backpack ASAP and you'll have once less thing to worry about next month. SHOP THE SKIP HOP FORGET ME NOT BACKPACK NOW PS: Don't forget the adorable coordinating accessories! Every kids needs one of these pencil kits and straw bottles. Don't miss the new Stride Rite x Target collection, plus the best safe-for-baby sunscreens.