Scott Disick's New Girlfriend Is Trying Really Hard To Be Kourtney Kardashian
Kylie Jenner Just Made The Most Amazing Announcement Ever & We're Freaking Out!
Did Kourtney Kardashian Really Not Realize That Her Bra Was Showing Through Her Shirt?
Kourtney Kardashian Just Chopped Off All Her Hair & We Hardly Recognize Her!
PHOTOS: Kim Kardashian Threw A Baby Shower & It Was Just As Extra As You'd Expect!
OMG! Watch Kim Kardashian Call Scott Disick "Pathetic" For Dating Bella Thorne
Did Kourtney Kardashian Just Confirm That She's Pregnant Too?! Find Out What She Told Reporters!
Hold Up — Did Scott Disick Just Threaten Kourtney's New Boyfriend?
Is Kourtney Kardashian's Baby Bump Already Showing?! These Pics Make Us Think So!
Hold Up — Is Kourtney Kardashian Pregnant Now, Too?!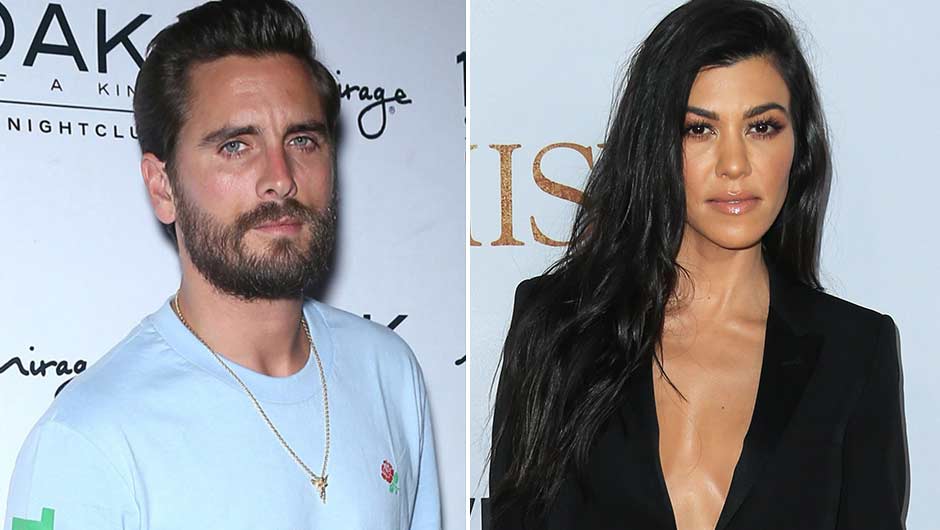 Kourtney Kardashian and Scott Disick Don't Seem To Be On The Same Page About Their Relationship
Are Scott & Kourtney Getting Back Together? Here Are The Biggest Moments From The 'Keeping Up With The Kardashians' 10 Year Anniversary Special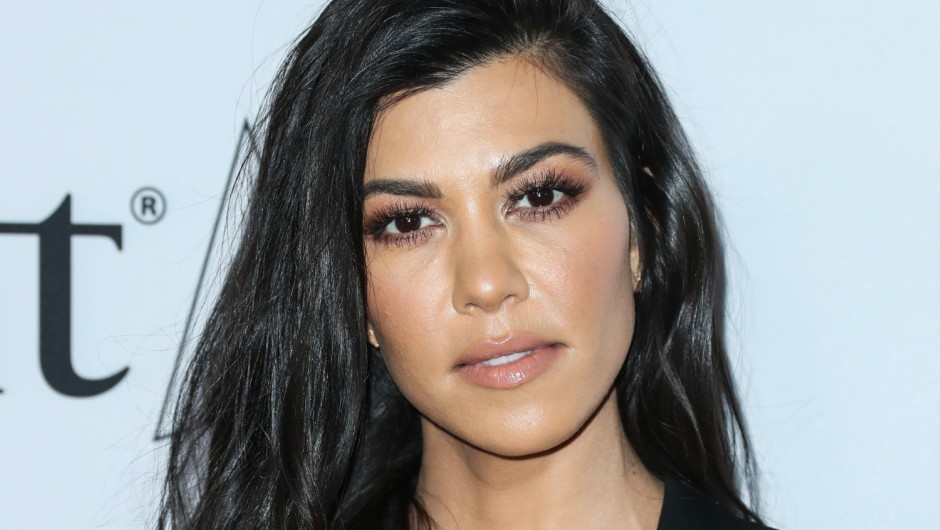 The One Thing Kourtney Kardashian Eats Every Morning To Keep Her #MILF Status
Kourtney Kardashian Just Wore The Tiniest Bikini Ever & We're OBSESSED
The Detox Water Kourtney Kardashian Drinks Everyday To Keep Her MILF Status
OMG! Did Kourtney Kardashian Really Not Realize That Her Outfit Was Completely See-Thru?
The 3 Ingredient Recipe Kourtney Kardashian Swears By To Lose Weight Fast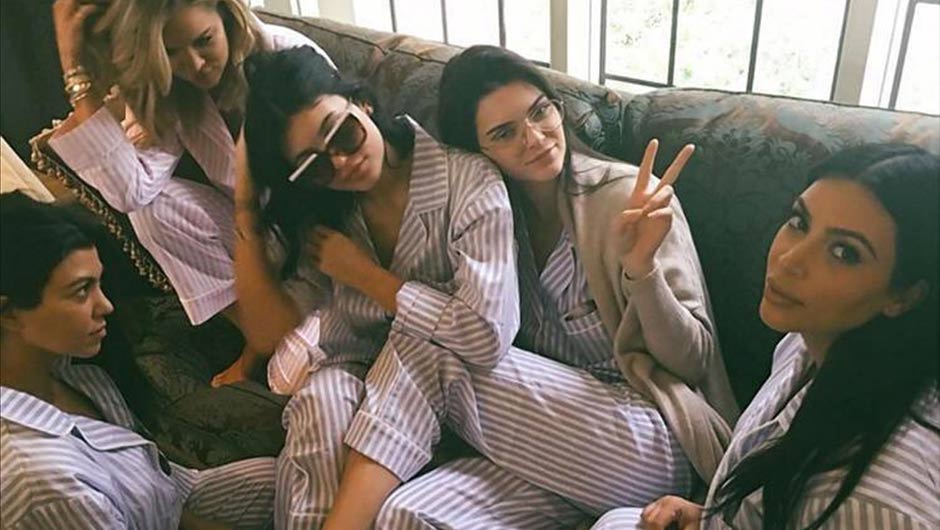 See How Much The Kardashians Have Changed Since 'Keeping Up With The Kardashians' Premiered
The 3 Things Kourtney Kardashian Always Eats To Keep Her MILF Status
6 Foods Celebrities Swear By To Lose Weight Fast
6 Diets Celebrities Swear By To Lose Weight Fast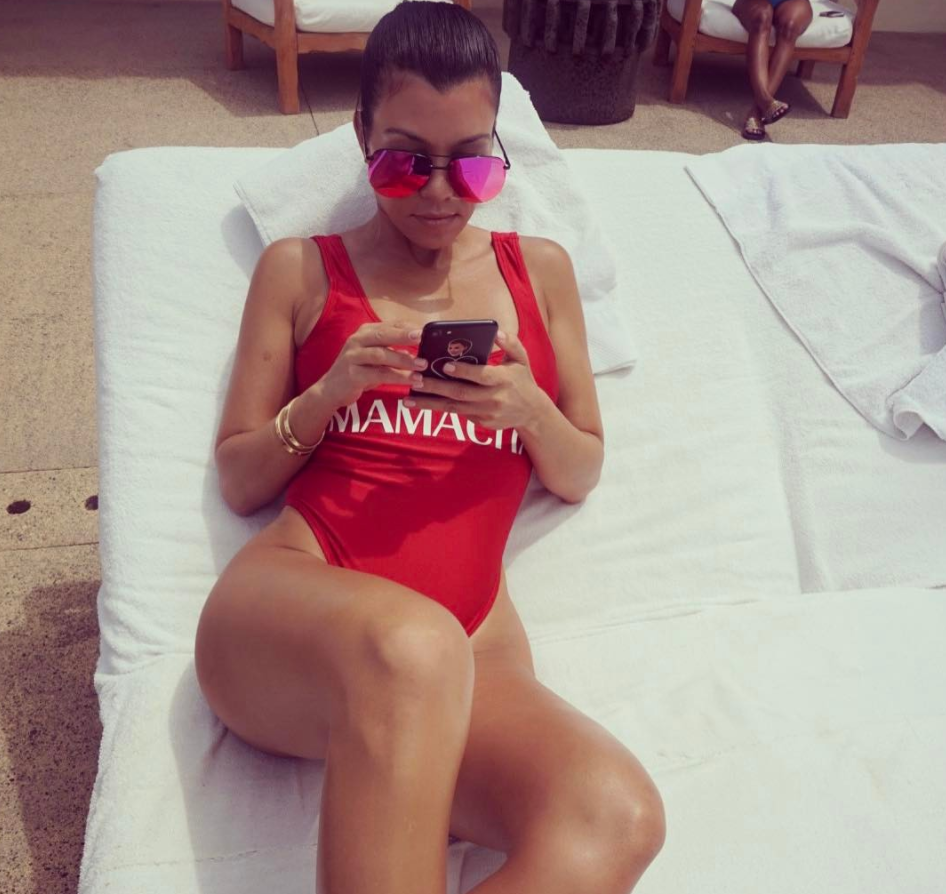 3 Things Kourtney Kardashian Never Eats To Keep Her MILF Status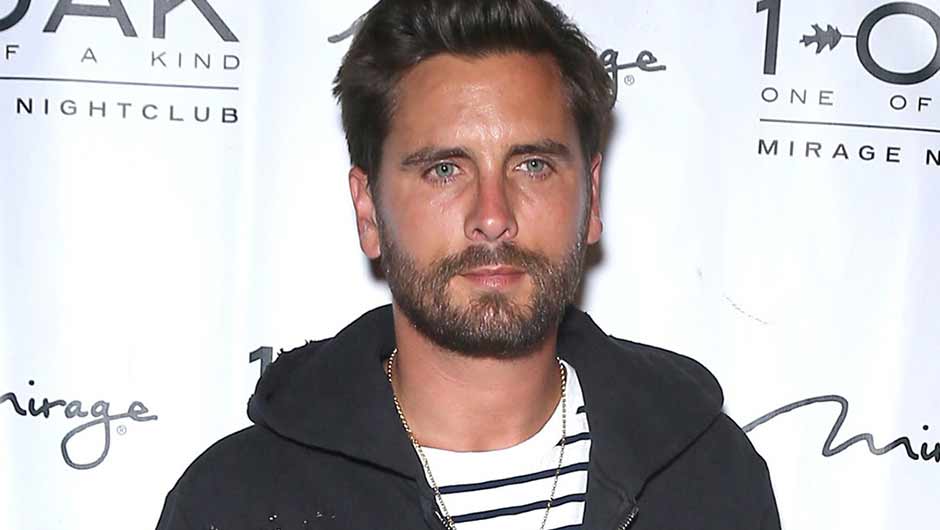 Sad News For Scott Disick, Ex Kourtney Kardashian Is Moving On!
Sun's Out, Buns Out: 8 Celebs Who Were Serious #SwimwearGoals At Cannes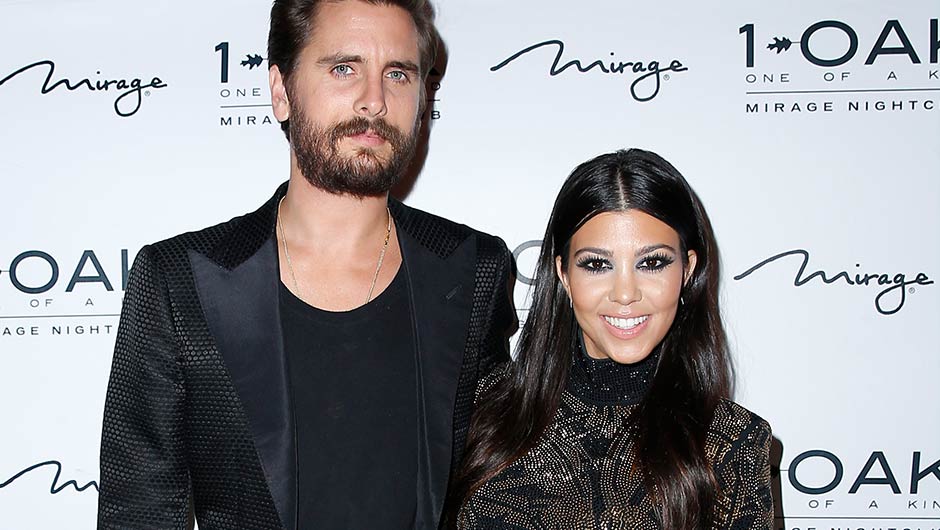 Scott Disick On His Secret Engagement To Kourtney Kardashian: 'We Got Scared'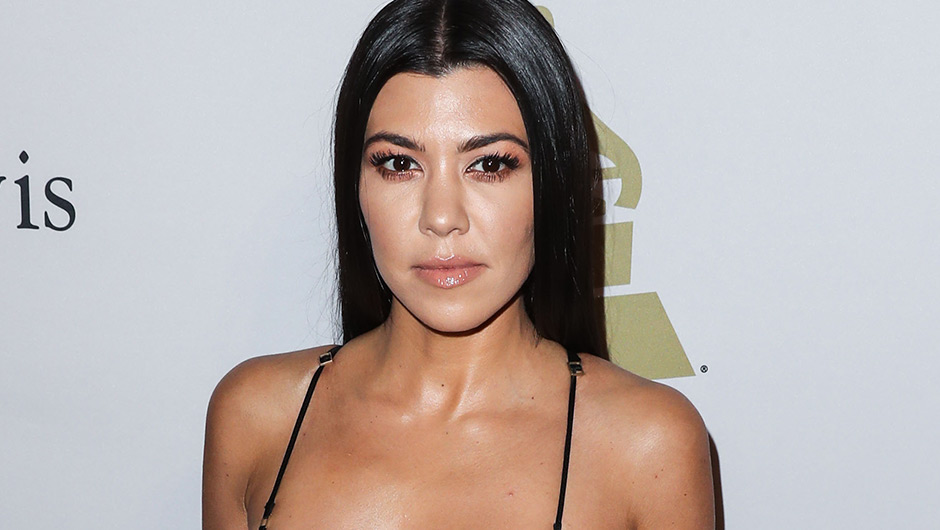 Kourtney Kardashian Gets Hate For Posting Photo Of Kids Sitting On A $122K Car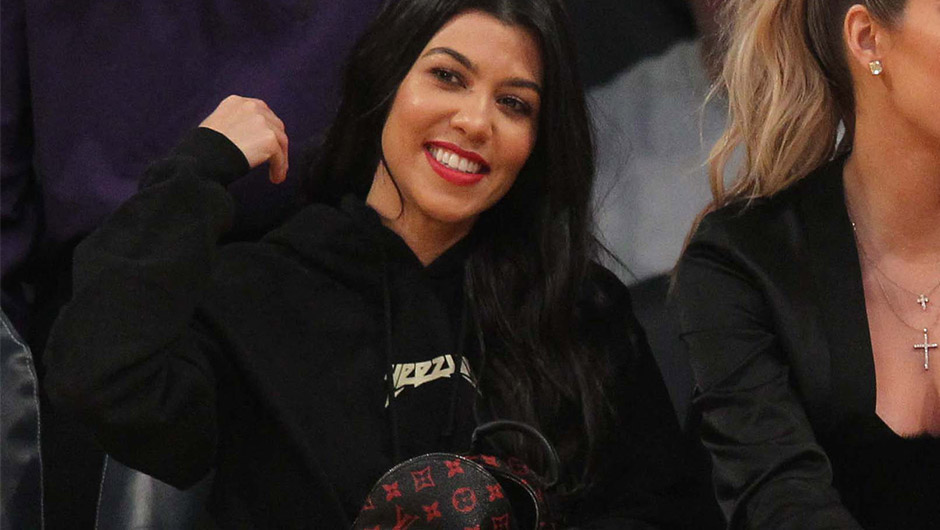 PHOTOS: Is Kourtney Kardashian Wearing A Corset As Pants? You Decide.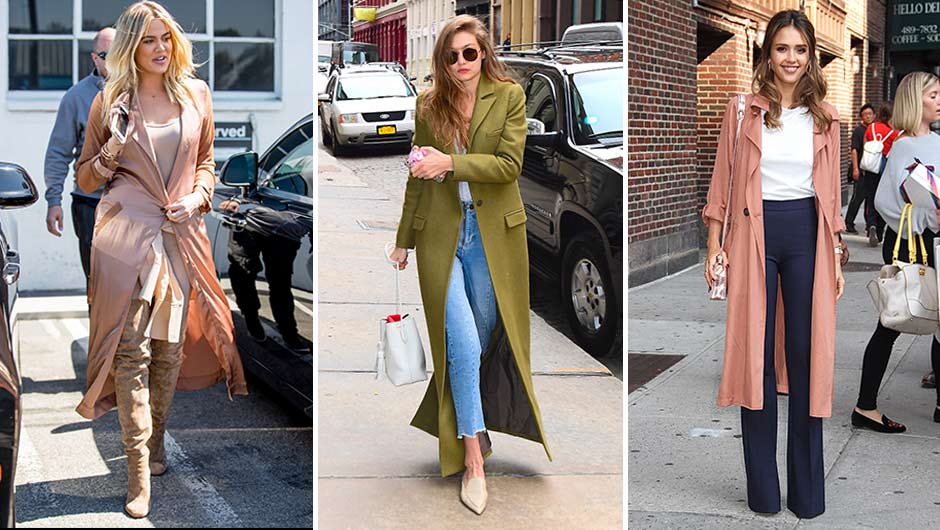 Why Is Every Celeb Wearing Robes Right Now?
7 Cheap Stores That The Kardashian-Jenner Sisters Swear By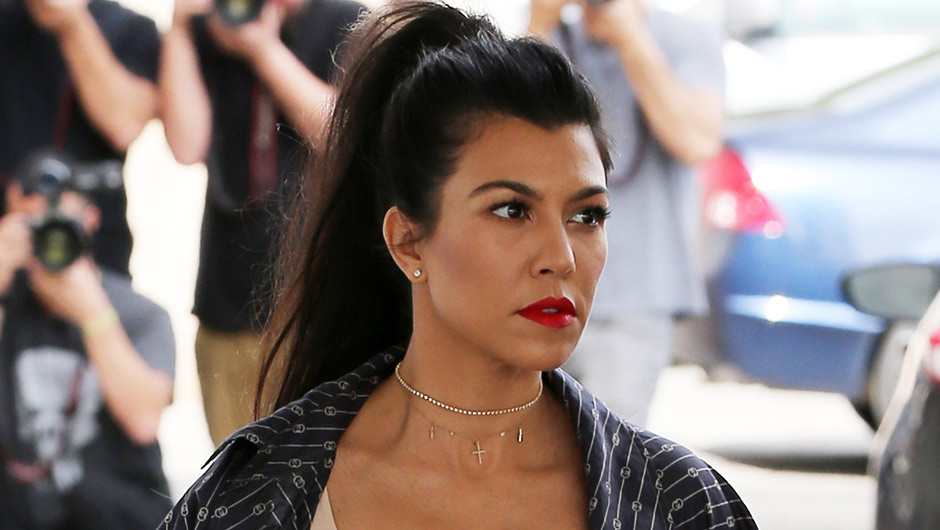 PHOTO: Is Kourtney Kardashian Wearing A Bathrobe In Public? You Decide.
Report: Kourtney Kardashian Rejected Scott Disick's Marriage Proposal While On Vacation Together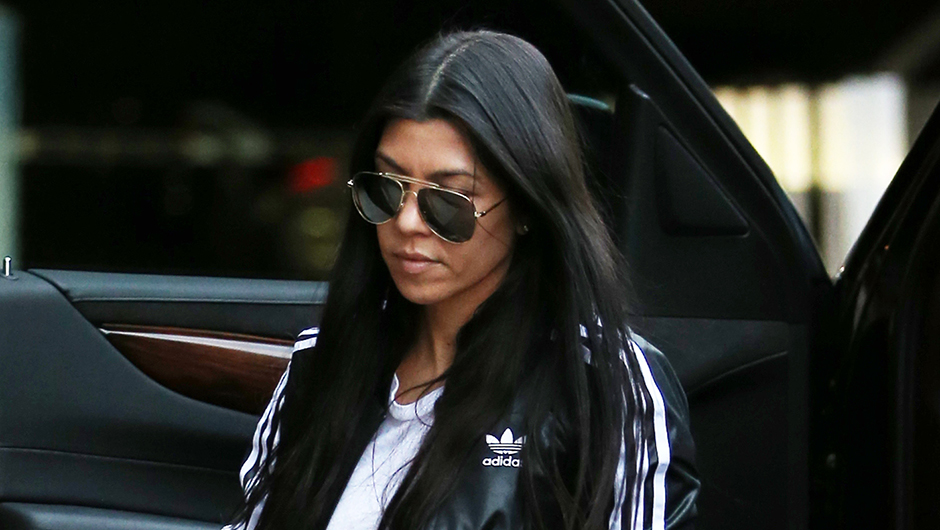 Kourtney Kardashian Reveals The First Thing She Eats Every Morning
If you keep up, then you know that Kourtney Kardashian is the "healthy" one of the Kardashian-Jenner sisters. She's been known to try some pretty interesting foods for the sake of her well-being, but her go-to breakfast of avocado pudding has to be the most unusual. Don't get me wrong, I am someone who freaked out upon hearing about the avocado shortage... but avocado pudding? That just doesn't sound like an appealing combo, but that's just me! https://www.instagram.com/p/BEEKpfbE1rt/ Anyways, Kourtney calls this "a power meal in a cup" and likes to eat it in a short glass with a spoon. Even in business meetings! Here's the recipe in case your taste buds are up for trying this concoction: 1 whole avocado 1 cup coconut milk 2 teaspoons honey, preferably Manuka honey Preparation: In a blender, add the ingredients and blend until smooth. Serve in short glasses and enjoy with a spoon. Don't forget to check out: 6 workout moves Khloe Kardashian swears by and Beyonce reportedly calls out Kim and Kanye [Photo: Splash News]
See What The Kardashian-Jenners Got For Christmas: Puppies, Cars, Diamonds, More
The Kardashian-Jenners must have been really good this year, at least according to the gifts they received. The family showed off their Christmas presents on social media because pics or no one knows you made the nice list! Check out their insane haul below: Kylie The makeup mogul received a ton of gifts from her boyfriend Tyga (all of those black wrapped presents are for her!), including a red fur coat. https://www.instagram.com/p/BOdBg7bFOes/ https://www.instagram.com/p/BOdBCWKFtYC/ She also got this sick painting from Scott. https://www.instagram.com/p/BOcyb1rFGDK/ And someone (we're guessing Kris) gifted her a gorgeous Hermès Birkin. "Oh my I'm gonna cry" she captioned a snap of the $9,000 bag. Same, Kylie, same. https://www.instagram.com/p/BOc1hpPl6AX/ Kendall Since she's always playing with Kylie's dogs, Kendall was given a puppy of her own! Kylie gifted her a white Italian Greyhound. https://www.instagram.com/p/BOcyYBnFBh2/ Kris and M.J. Kris received a classic 1956 Ford Thunderbird car from all her children, which is reportedly worth over $35,000... https://www.instagram.com/p/BOdExa0gvH7/ https://www.instagram.com/p/BOc0pmGFMxT/ Her mother Mary Jo was gifted one too in addition to a brand-new Mercedes-Benz SUV. Guess that's what you get when you're the person responsible for the Kardashian empire! https://www.instagram.com/p/BOc0jHDFjQe/ https://www.instagram.com/p/BOcywRvl3Rw/ North and Penelope Kylie gifted her nieces their very own custom lip kits and palettes named after them! So cute. "North, one day you will really appreciate this," Kim Kardashian can be heard saying in the background of the video Kylie shared to Snapchat. https://www.instagram.com/p/BOczCRLF2zd/ https://www.instagram.com/p/BOczF5-lqVa/ Khloe While Khloe didn't spend the holidays with her family (she was in Cleveland with boyfriend Tristan Thompson), she didn't miss out on any swag. She got huge diamond hoop earrings from Kim and a choker from Kylie: https://www.instagram.com/p/BOc49dFDEr6/ https://www.instagram.com/p/BOc4uzGjsdf/ Kris also gifted Khloe two original photos of Marilyn Monroe shot and signed by legendary photographers Bert Stern and Richard C. Miller. https://www.instagram.com/p/BOY7vSZDQH5/ Scott received a Patek Philippe watch worth $50,000 and a Cartier lighter, both from Kylie and Tyga. https://www.instagram.com/p/BOczbNVlNJc/ Don't forget to check out: the first thing Chrissy Teigen eats every morning and why 2016 wasn't Taylor Swift's best year [Photo: Splash News]
Kourtney Kardashian And Scott Disick Are Back Together After Splitting Last Year
Finally, some good celeb couples news in 2016! Kourtney Kardashian and Scott Disick are reportedly back together, according to E! News. "They are back together and giving their relationship a try again," one insider says. The source also notes that the romance is back on because "Scott's mellowed out a lot and hasn't been partying." The parents of Mason, 6, Penelope, 4, and Reign, 2 "both want to make it work for them and their kids," a second source adds. The pair broke up last July after paparazzi photos surfaced of Scott getting cozy with his ex-girlfriend Chloe Bartoli. While the couple had issues before, this public display made Kourtney pull the plug on their relationship. However, the two spent a lot of time together over the last year and a half for the sake of their kids. Scott did Thanksgiving 2015 with the entire Kardashian-Jenner crew, joined the family on a trip to Vail earlier this year, and dressed up as the Avengers for Halloween with Kourtney and the kids. https://www.instagram.com/p/BMRbEOslCNL/ Just last month, Scott, Kourtney and the kids all went to Mexico together. Scott posted this photo to Instagram from their vacation sparking reunion rumors for him and Kourt. https://www.instagram.com/p/BMxS0QGBSES/ E! also reports that Scott entered a rehab program last summer right after Kourtney broke up with him. He's been working on himself ever since. "I used to always think that when I was drunk the real me came out and I always thought the real me was a bad person," Scott told Caitlyn Jenner this past April. "And I've realized that, you know, substances make people something else, it's not really who they are. So I've been able to kind of forgive myself for all the things...and now I'm just focusing on actually being me. I've just been happy for the first time in a long time." [Photo: Splash News]
Here's The Gluten- And Dairy-Free Diet Kourtney Kardashian And Her Kids Follow
We all know Kourtney Kardashian is the "health nut" of the family. However, the mom of three made her household gluten- and dairy-free only just this spring. Shocking! After being a topic on a few recent episodes of Keeping Up With The Kardashians, we guess the reality star felt the need to explain her decision on, what else, her app. "I have noticed a great positive change in behavior with my children," she wrote in a blog post. Kourtney added that her kids have had muscle testing done, which showed they all have sensitivities to gluten, dairy and corn. Kourtney also shared what she and the kids eat for each meal. Breakfast is usually gluten- and dairy-free waffles with either scrambled eggs or cereal. For milk, she opts for homemade almond, organic coconut or organic rice. "For lunch, we usually have carrots and celery with hummus and a gluten-free rice tortilla with sliced turkey meat or turkey dogs — no bun," she wrote. Dinner consists of steamed vegetables, rice or gluten-free pasta and a protein of chicken, turkey or fish. The kids do get to live it up on special occasions. "Of course, we pick our battles and I do let the kids have popcorn at the movies and a churro at Disneyland, etc," she explained. "But for birthday parties, which can sometimes be every weekend, I bring extra gluten and dairy-free cupcakes … and they are happy with that." Hey, at least they get some sort of sweet treat! And now a list of foods Kourtney recommends: Breakfast Arrowhead Mills Organic Waffle Mix ($11.04) Nutiva Organic Coconut Flour ($11.15) Kind Maple Quinoa Clusters ($4.49) Puffins Honey Rice Cereal ($21.60 for pack of 6) Lunch Food For Life Brown Rice Tortillas ($38.77 for pack of 4) Luke's Organic Multigrain & Seed Chips ($10.76) Snacks Edward & Sons Black Sesame Brown Rice Snaps ($39.67 for pack of 12) Peeled Snacks Dried Mango ($16.91 for pack of 10) Mary's Gone Crackers Organic Pretzel Sticks ($18.96 for pack of 4) Sweets Lucy's Cinnamon Thin Cookies ($34.33 for pack of 8) Clif Kid Organic Fruit Rope ($13.29) Yum Earth Organic Gummy Bears ($7.89) Torie & Howard Chewie Fruities Organic Candy ($3.49) Organic Toddler Mum Mums ($9.21) Don't forget to check out: 31 times Kim and Kylie were twins and the cheap jeans Khloe can't stop wearing [Photo: Instagram]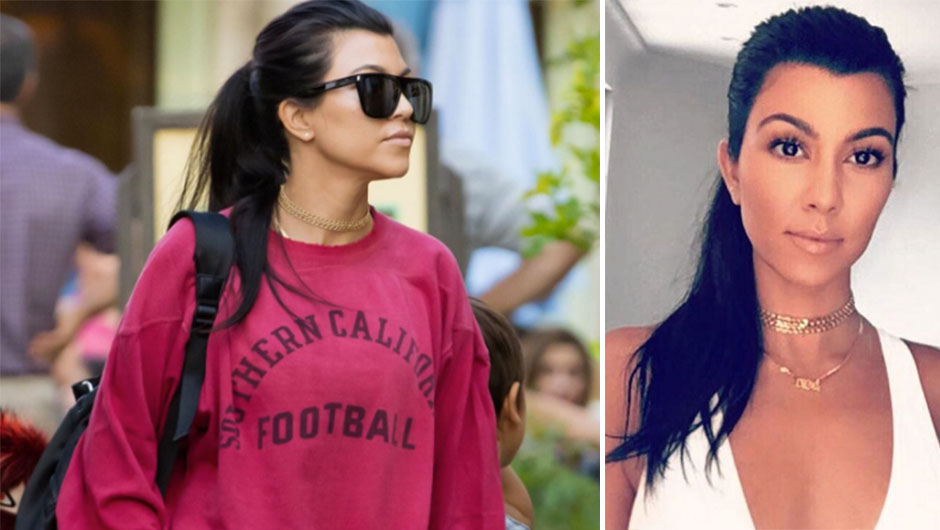 Kourtney Kardashian Is Kind Of Obsessed With This Under-$100 Gold Choker
Remember when we told you that every celebrity is legit obsessed with Lili Claspe jewelry? Well, you can add Kourtney Kardashian to the fan club. The reality star can't stop, won't stop wearing the brand's Lana Choker ($99). She's been spotted out and about in L.A. wearing the gold chain: https://www.instagram.com/p/BJn_-1fAzK6/ And also showed it off on her 'gram: https://www.instagram.com/p/BJhGVBuAp9p/ For less than $100, this is a great, on-trend piece to add to your everyday #neckparty. Shop it now. Lili Claspe Lana Choker ($99) Don't forget to check out: what the Hadid sisters actually eat and the one mistake you're making when leaving a tip at the restaurant [Photos: Splash News, Instagram]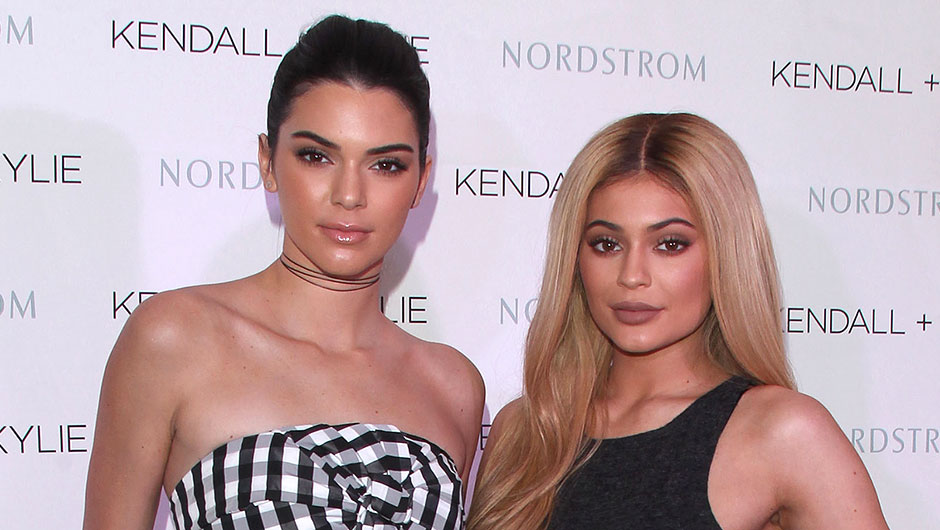 Everything You Want To Know About The Kardashian-Jenners' Glam Rooms
Part of being a Kardashian-Jenner is getting ready. We learn their makeup trick from their apps and see their finished looks on social media, but what we don't know much about is their glam rooms. Which is interesting, since the family takes pride in interior design. Well, now we have some details. PEOPLE spoke with Martyn Lawrence Bullard, the interior designer who did Kourtney and Khloe's glam rooms, along with Kendall's upcoming space as well as Kris' Birkin closet (!!). Here are the 5 best revelations from his interview: Everything starts with their individual styles Bullard doesn't begin designing until he gets a feel for their personal styles. "Kendall is cool and hip and her vibe is so amazing, so her glam room is more of a cool space, rather than being very serious," he tells the mag. "Whereas for Khloé, it's a serious space with serious accessories, a big chandelier… the room itself feels very glamorous. The new room we're doing for Kris is a very beautiful space. It's dramatic and ultra modern, which is a new look for her, but it's also super luxurious." https://www.instagram.com/p/BIthEYpAqGV/ Then he meets with their glam squads Since the Kardashian-Jenners' glam squads are practically family, it only makes sense Bullard would meet with them. "The starting point is to make sure that I take a meeting with their makeup artists to understand exactly what each of the girls needs, what they expect out of their glam room." https://www.instagram.com/p/BJQcWvhD_kZ/ Lighting is the most important detail in the room While everything in the room is tailored to each of the girls' needs (down to the chair height!), lighting is by far the most important. "For makeup, particularly for TV makeup and for their red carpet makeup, we have to have perfect lighting. You have to be lit in a way that the girls makeup will look correct under TV lights or under the natural lighting. We use a particular diffused light bulb that have special fittings made to fit them into. We have to have prefect equal lighting on either side of the face,  but we make sure there's no lighting above their heads because that is the worst thing you can ever do in a makeup room. We don't want any shadows, we need pure, pure lighting for that good well made-up look." They own a lot less makeup than you think This one was really surprising! I really thought the girls had closets and closets filled with free product. Turns out, they really go with what they know. "You'd be surprised, because there's not that much makeup. They have favorites, and they like to stick to them, and then excess makeup is actually brought in by the makeup artists, so it's not tons of makeup that's kept in the glam rooms." Khloe's room is by far the best "Because Khloé and Kourtney live directly next to each other, Kourtney likes to get ready at Khloé's," Bullard says. "Khloé's house becomes a hub for the family to get ready. Kourtney comes over there a lot, Kim comes over there a lot, for some reason they all like to go over to Khloé's and get ready together." She even has four stations to accommodate getting-ready buddies! "In Khloé's, we've got some great photography, there's a great Marilyn Monroe image, she's got some really beautiful art objects in there, because it's a direct flow from her house, so she wants that flavor to continue in all of her spaces." Bullard also adds that not only is Khloe's glam room the biggest but it also "would make for a very good-sized bedroom in a normal person's life." #Jealous https://www.instagram.com/p/BBTQLJ0n-Wp/ Don't forget to check out: the most common contouring mistakes and the worst topping to put in your salad [Photo: Splash News]
Here's What The Kardashian-Jenner Sisters Actually Eat Every Day
In a blog post titled "My Sisters' Diets Are Cray" (how nice!), Khloe Kardashian revealed exactly what each of the Kardashian-Jenner girls eats in a day (no, they don't live on the Health Nut salad ). She wrote, "You won't believe what my sisters actually eat. We all have such different eating habits that sometimes when we're trying to choose a restaurant I wonder if we're even related. LOL!" She's right, family dinners must be really hard to coordinate with this bunch. Let's see whose diet is the most "cray," shall we? Kim Kim Kardashian West is on the Atkins diet because she's trying to get skinnier than ever before, something Khloe wants no part of. "I wouldn't last a day on Kim's new diet," she wrote. "It involves cutting out all sugar and carbs but it allows meat and dairy. I like sweets too much and also don't eat red meat or dairy so I'm saying hell no to this one!" Kourtney Khloe confirmed what avid watchers of Keeping Up With The Kardashians already know: Kourtney is a health nut. "She's by far the most cray about her diet! I always feel like I need to lock my pantry before she comes over so she doesn't yell at me for what's in it, LOL." Khloe said her older sister "only eats organic food and has pretty much convinced herself that she is allergic to dairy and gluten too." Clearly, these two never eat together... Kendall  OK, this one is annoying. Apparently, Kendall is on the "anti-model diet." "She loves burgers and pizza and goes to In-N-Out all the time," Khloe explained. "Kendall is my go-to girl on cheat day!" Ugh, could this girl be more #blessed? Kylie The youngest Kardashian-Jenner "eats like a typical teenager," according to Khloe. "But she's also super aware of what she puts in her body when it comes to fresh and organic foods. It's all about that moderation, boo!" So, to sum things up, if you want to eat like a Kardashian-Jenner, cut out gluten, sugar and carbs, go organic, and hope there's something on the menu for you at In-N-Out. Don't forget to check out: Olivia Palermo's $40 Zara top and what really happens when couples move in together [Photo: Splash News]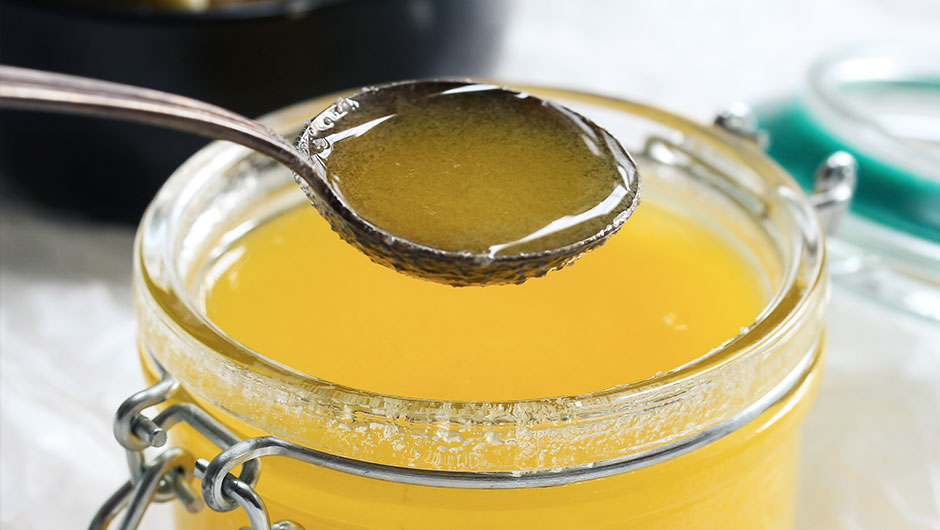 What Is Ghee? Everything You Need To Know About Kourtney Kardashian's Weight Loss Trick
Last week, Kourtney Kardashian posted this message to Instagram captioned, "WHY I TAKE GHEE EVERY MORNING. On my app. #LinkinBio." https://www.instagram.com/p/BD0z-Q5k1k7/ According to a blog post on her site, Kardashian starts her day, every day, with ghee. "I take one big teaspoon of ghee every morning and melt it on the stove in a pan and drink it out of a cute little ceramic white cup. After I take it, I don't eat anything for 20 minutes, and then I drink a glass of water before eating food." She also uses it in place of butter and other cooking oils. "We make French toast, grilled cheese sandwiches, quesadillas, basically anything we can with ghee," she writes. Kardashian also claims ghee helps with fat-burning, which leads to weight loss. So, ghee... what's that? Registered dietitian/nutritionist Karen Ansel tells Glamour, "Ghee, which is popular in India, is basically butter that has been melted and had the milk solids removed."  She continues, "Ghee is almost entirely fat and a large chunk of that fat is saturated fat, known to raise levels of harmful LDL cholesterol, which is linked to heart disease." However, registered dietician Isabel Smith tells Cosmo, "Ghee is a source of butyrate, a fatty acid which may improve your ability to control blood sugar spikes, and in turn support weight loss." She also says it encourages digestion, eases inflammation, supports gut health and boosts the immune system. So, we know not all fat is bad (see: avocado and olive oil), but it seems like health professionals are on the fence about the true benefits of ghee vs. butter. It is probably best to simply treat it as a butter substitute. Don't forget to check out: Gigi Hadid's new bangs and Jessica Alba's fave jeans are 40% off [Photo: Shuttterstock]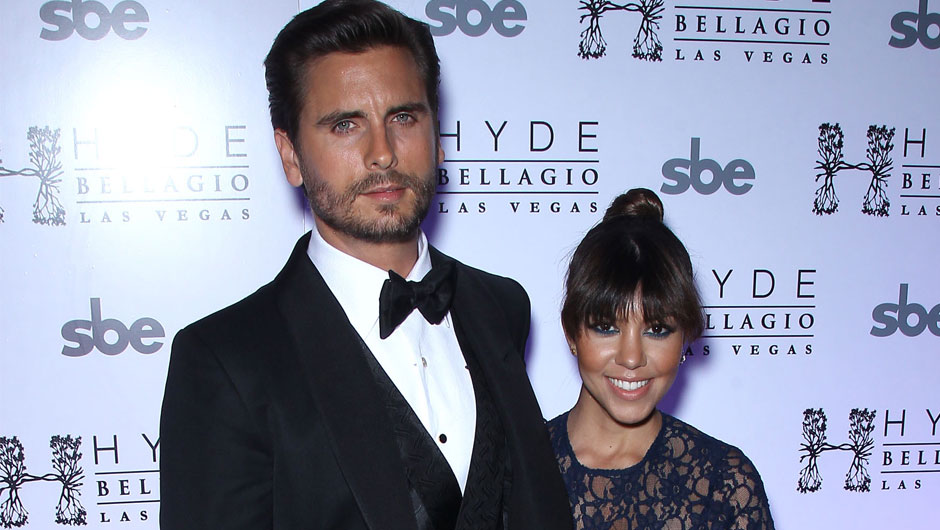 Are Kourtney Kardashian And Scott Disick Getting Back Together?! Scott Says Yes
Kourtney Kardashian may be stealing the Snapchat crown from King Kylie. She has been on top of her Snapchat game, posting funny videos and a peek into her life. In one of her recent videos, she appears with her ex, Scott Disick, and apparently they are getting back together. Well, according to Scott. https://www.instagram.com/p/BDggyN0LBzP/?taken-by=kourtneysnapchat "Look who it is, baby daddy Disick at the studio. I run into him today," Kourt says in the video she captioned "SCOTT." https://www.instagram.com/p/BDgg0ctrBzV/?taken-by=kourtneysnapchat She then posted a second video with the Lord. "Hey so, um, we wanted you guys to hear it first," Scott says. "We are getting back together." He tries to kiss Kourtney and she pulls away saying "No!" while laughing. Kourtney and Scott fans are completely losing it over this video. One user wrote, "If this happens... I. Will. Die." and another said, "I love you guys together yayyyyy." Unfortunately, they aren't getting back together but it's definitely nice to see they are getting along! Don't miss Kim Kardashian's post-baby diet and Kourtney Kardashian's Instagram trick! [Photo: Splash News]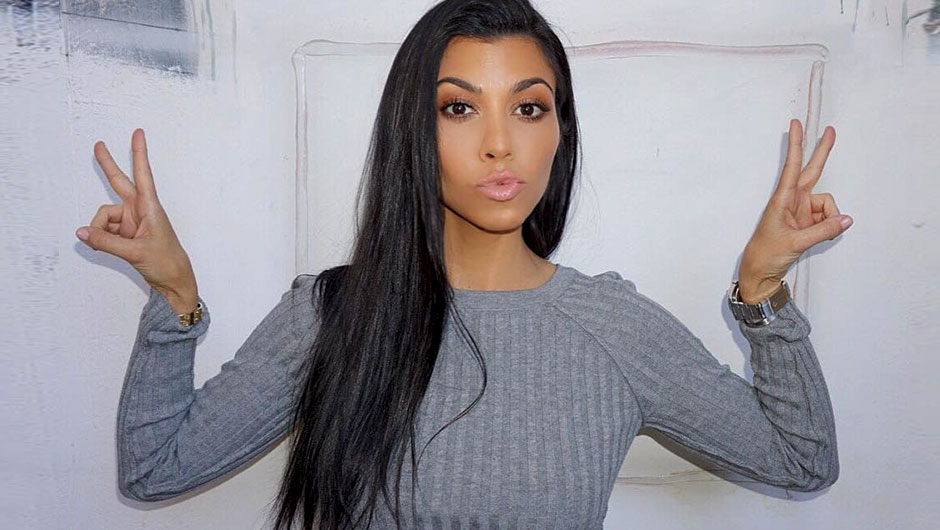 You're Gonna Want To Steal Kourtney Kardashian's Instagram Trick
Have you ever noticed that Kourtney Kardashian posts her Instagram selfies in sets of three? There's actually a reason behind it. In fact, Kourtney isn't the only celeb who does a #triplegram. Many designers, like Tom Ford and Mansur Gavriel, and artists use this approach because it creates an aesthetically pleasing Instagram feed. Kourtney loves to show off her glam sessions with three photos, giving a shout out to her makeup artist and hair stylist. She says on her website that she started posting in threes because of her little sis, Kylie Jenner. "One day, Kylie took my phone and posted three of the pics in a row when I was asking her which one to post, so she started the 'three in a row' thing. I love how three in a row looks on my Instagram feed," she said. https://www.instagram.com/p/BCjrvUGk1hW/?taken-by=kourtneykardash https://www.instagram.com/p/BCjrtW5E1hQ/?taken-by=kourtneykardash https://www.instagram.com/p/BCjrqcvE1hN/?taken-by=kourtneykardash Many people also say the #triplegram is a great way of getting more Instagram followers. It really does create a visual experience for users who glance at your profile. Don't miss Kendall Jenner's Snapchat account is finally public and see Behati Prinsloo's baby bump! [Photo: Instagram]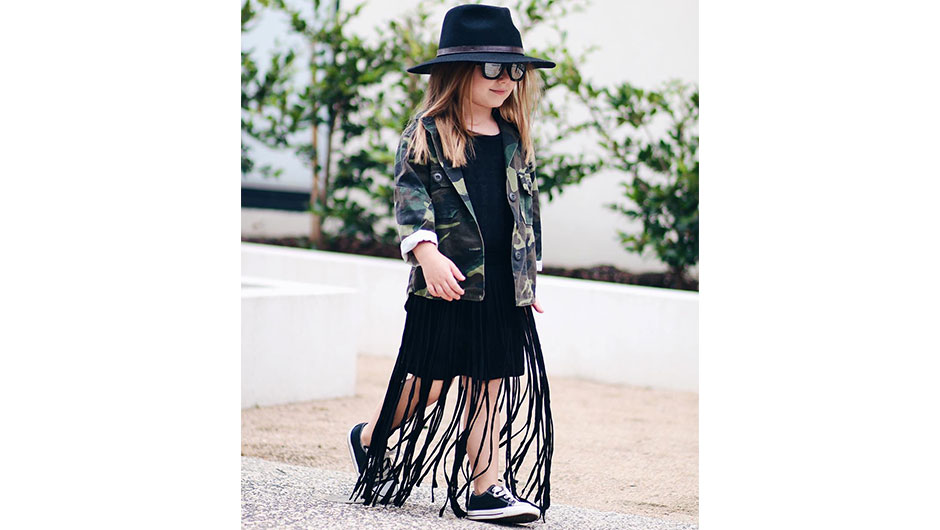 PHOTOS: This Dad Styles His Daughter In The Best Outfits On Instagram
Meet Pete Fuentes aka The Daddy Fashion Stylist and his adorable five-year-old daughter, Harlow, from Melbourne, Australia. He's become an Instagram sensation by posting pictures of Harlow in really stylish designer outfits. Fuentes even has over 100K followers! https://www.instagram.com/p/BCw0ZCqQtxh/?taken-by=thedaddyfashionstylist "Dressing Harlow up was nothing new to me, since I had been dressing her up since the time she was a baby," Fuentes told Daily Mail Australia. "The name The Daddy Fashion Stylist is a play on words. I am a daddy. I love fashion. And, I am Harlow's stylist. It just makes sense,' Mr Fuentes told Daily Mail Australia, adding that he isn't a stylist for a profession." https://www.instagram.com/p/BBmj9sswt-a/?taken-by=thedaddyfashionstylist "I am a full-time daddy. From running around to various play dates throughout the week, dance classes on the weekends, and keeping some organisation in our home - it's a big job, but the most rewarding one I've ever had." Fuentes said he's inspired by Kourtney Kardashian because she's the "epitome of parenthood." Take a look at more pics of little Harlow: https://www.instagram.com/p/BACOLC1Qt5h/?taken-by=thedaddyfashionstylist https://www.instagram.com/p/_oH7QVwt8j/?taken-by=thedaddyfashionstylist https://www.instagram.com/p/9Hgm6Xwt4f/?taken-by=thedaddyfashionstylist https://www.instagram.com/p/8UKF_dwt68/?taken-by=thedaddyfashionstylist https://www.instagram.com/p/5UA-C6wt_g/?taken-by=thedaddyfashionstylist https://www.instagram.com/p/1RpIesQt0a/?taken-by=thedaddyfashionstylist https://www.instagram.com/p/BBpIf_3wtxC/?taken-by=thedaddyfashionstylist Don't miss all you need to know about Instagram's new algorithm and shop Kourtney Kardashian's adidas zip-up! [Photo: Instagram]
PHOTO: Kourtney Kardashian And Scott Disick Swapped Faces And The Result Will Haunt Your Dreams
Welcome to Snapchat, Kourtney Kardashian! Kourtney kicked off her Snapchat career with this terrifying face swap between her and ex-boyfriend Scott Disick. Warning: This is the stuff of nightmares. I sincerely hope that one day I'll be able to block this image from my mind. https://www.instagram.com/p/BDCLRotx4Rs/?taken-by=kourtneykardashiansnap Kim K. was on the scene, as usual, documenting Kourtney and Scott's face swap adventures with a snap of her own: https://www.instagram.com/p/BDCdhTXqbmH/?taken-by=kimkardashiansnap Traumatizing face swap aside, it's nice to see that Kourtney and Scott are getting along, especially considering that Lord Disick's new girlfriend is basically his sister-in-law Kendall Jenner's twin... I'm sure Kourtney's thoughts on the sticky sitch will be forthcoming. Stay tuned! Don't forget to check out: 14 Reasons To Shop Denim Vests Immediately and Olivia Palermo's Topshop Utility Jacket Has Your Name All Over It [Photo: Splash News]
The Designer Shoes Literally Every Celeb Owns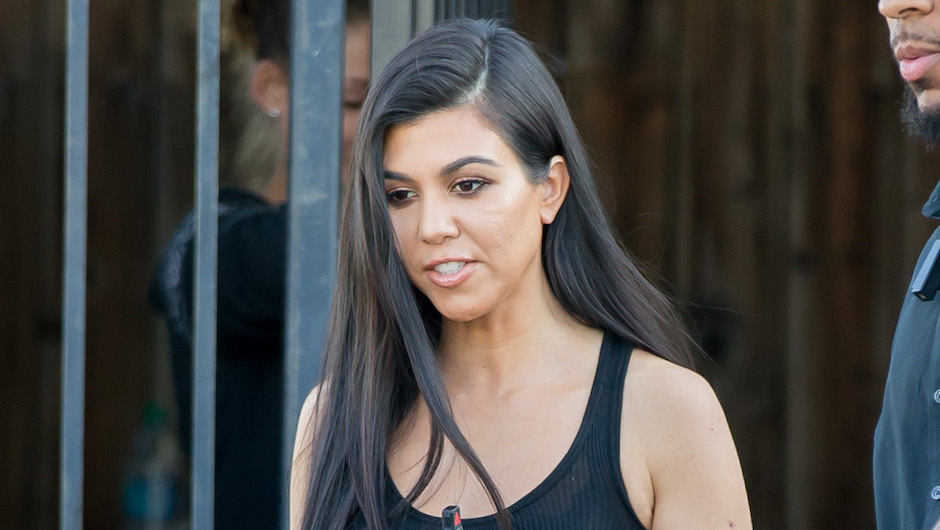 PHOTO: Is Kourtney Kardashian Wearing A Leotard Over Jeans? You Decide.
Kourtney Kardashian stepped out recently in Los Angeles and her outfit has a lot of people talking. Why? It looks as though she is wearing a leotard over her jeans. This honestly wouldn't be surprising since the Kardashians have no problem trying new fashion trends. You be the judge: is Kourtney wearing a leotard? Nope! If you look closely, you can see the hem of her tank top--not leotard. At a quick glance, it totally looks like a leotard. Just in case you want to pull off this look for yourself, here's the tank Kourt is wearing: Rick Owens Cotton-Jersey Tank ($230) Let's be honest, though, if Kourtney were actually wearing a leotard over jeans, she would be the Kardashian to pull it off. Don't miss Kourtney Kardashian's must-have J Brand denim jacket and shop Old Navy's $19 jeans! [Photo: Splash News]
There's Only One Size Left In Kourtney Kardashian's J Brand Jacket–And It's On Sale
Kourtney Kardashian might not have been paying attention to the paparazzi, but we were certainly paying attention to her J Brand Gene Denim Jacket ($79.99, down from $278). This light-washed denim jacket is a wardrobe staple. It's the perfect complement to your existing items and it's a piece that you'll be able to wear for years and years. Plus, this J Brand must-have is currently on sale, but hurry because there's only one size left! Shop it now. J Brand Gene Denim Jacket ($79.99, down from $278) Don't miss Kylie Jenner's new nail polish line and shop Hilary Duff's striped bikini! [Photo: Splash News]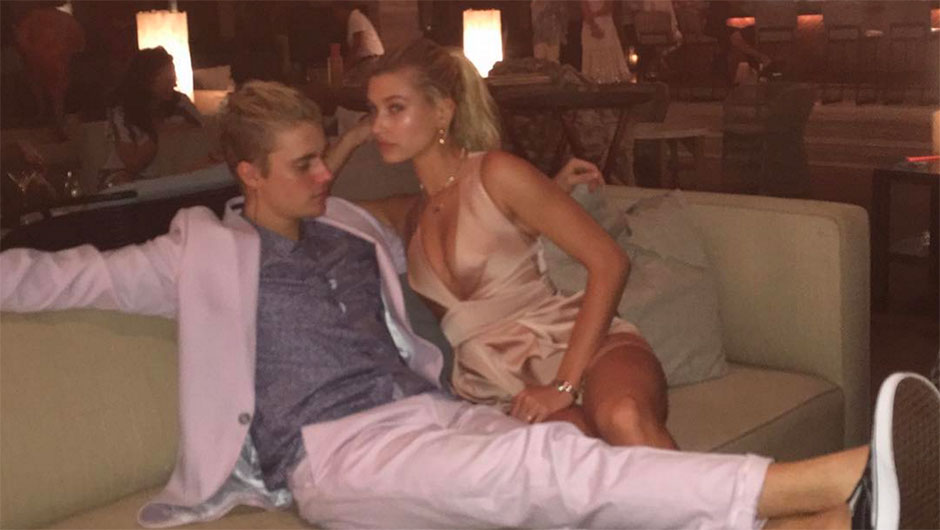 A Complete Timeline Of Justin Bieber And Hailey Baldwin's 'Friendship'
Hailey Baldwin and Justin Bieber are the Brangelina of our time. LOL, maybe not, but the media firestorm they've ignited certainly bears resemblance to that of 2005's most controversial couple. Their mash-up name isn't as smooth (Jailey? Hailstin?), but when you combine the first syllable of their names you get "Hail Jus," which seems oddly prophetic. It's been a wild ride for Hail Jus. J. has been mad desirable since he hit puberty a couple years back. Obviously, there were the Selena Gomez days (Jelena, much smoother mashup)… And then there was whatever happened between J. Biebs and Kendall Jenner — something that prompted Selena to sever all ties with the Jenners and Kardashians and delete all Instagram pics taken with Kendall and Kylie… Kendall has appeared in the Hail Jus romance as well, but as (we assume) a mutual friend of both parties. So here it is, everything we know so far about the IT couple (that, um, might not actually be a couple... Right now they're going by "friends who kiss"). From 2009 to 2016 — and beyond, this is Hail Jus. 2009: Seven years ago, Justin meets Hailey, and it's SUPER awkward. https://www.youtube.com/watch?v=mZQV6b5UiDA 2011: Hailey and dad Stephen Baldwin stop by J. Biebs' world tour. Jittery 2009 Hailey has left the building, and 2011 Hailz (while still accompanied by father) goes as far as to take a pic with future paramour Justin. [caption id="attachment_549322" align="aligncenter" width="345"] Picture by: Janet Mayer / Splash News[/caption] Coincidence or not, 2011 is also the beginning of Jelena. Hailey makes clear via Twitter that she's super supportive of S&J's union, calling it a "teenage dream," in case anyone wanted Steven Baldwin's fifteen-year-old daughter's opinion. January 2014: Jelena has been pretty unstable for the past three years, but as of early January 2014, it's ON. Justin tells Selena (by way of Twitter) that he loves "the way you look at me." https://www.instagram.com/p/ivU7U4gvo1/ April 2014: Selena turns her back on friends Kendall and Kylie Jenner. Jelena is OVER (for now). Do we have a Jendall situation on our hands?? [caption id="attachment_549789" align="aligncenter" width="600"] Picture by: KCS Presse / Splash News[/caption] November 2014: Despite his many misdeeds, Justin Bieber holds strong to his relationship with God. In late 2014, Bieber was spotted at NYC's Hillsong Church with presumed gal-pals Hailey Baldwin and Kendall Jenner. Is this a love triangle or a prayer circle? The truth remains unclear. December 2014: Hailey tells E! that she and Justin Bieber are just "good friends." Fall 2015: Justin pokes fun at Hailey on Instagram, calling Stephen Baldwin the "coolest Baldwin I know." Could Biebs be kissing up to his future father-in-law...? https://www.instagram.com/p/5tGwgsgvjF/ December 2015: Rumors surface of a Justin/Kourtney Kardashian fling. They've since been dispelled, but we sense there's more to this story... [caption id="attachment_549964" align="aligncenter" width="404"] Picture by: Splash News[/caption] NYE 2015/16: Justin Bieber posts the photo seen around the world. There he is, making out with his pal Hailey Baldwin. Just friends? Sure... https://www.instagram.com/p/BAGLktogvj2/?taken-by=justinbieber January 2016: Kendall is sick of Bieber fever! What ever it was they had between them, it's over now and KJ is all about Harry Styles. Reportedly, Kendall is tired of hearing about BFF Hailey Baldwin and sister Kourtney Kardashian's fixation on the pop-star. Enough is enough! Early February 2016: Hailey arrives at Kanye's fashion show in J. Bieb's car. Oh, and LOOK, she's Lampshading! February 8, 2016: WTF?! Hailey is spotted hanging with a Bieber look-alike in NYC... [caption id="attachment_549960" align="aligncenter" width="402"] Picture by: 247PAPS.TV / Splash News[/caption] February 11, 2016: J. Biebs' GQ cover story hits stands. He still refuses to admit he and Hailey are an item, but gives us something even better, telling GQ: "What if Hailey ends up being the girl I'm gonna marry, right? If I rush into anything, if I damage her, then it's always gonna be damaged. It's really hard to fix wounds like that. It's so hard.… I just don't want to hurt her." Justin just wants to preserve the love they share! https://www.instagram.com/p/BBnKMw1RryC/?taken-by=gq February 15, 2016: Kourtney Kardashian attends Bieber's post-Grammy party in this slinky lace ensemble... Suggestive, no? [caption id="attachment_549965" align="aligncenter" width="299"] Picture by: Holly Heads LLC / Splash News[/caption] April 2016: After a brief tabloid reprieve, talk of Kourtney and Justin's alleged affair is back on high alert. According to an anonymous source from People Magazine, Kourt and Biebs "..have hooked up a few times, including recently. It happens in L.A." Okay, so is Hailey B on the backlog now...? Don't forget to check out: Miley Cyrus & Liam Hemsworth: A Timeline Of Their Relationship and VIDEO: Justin Bieber And James Corden Carpool Karaoke To The Grammys [Photo: Instagram]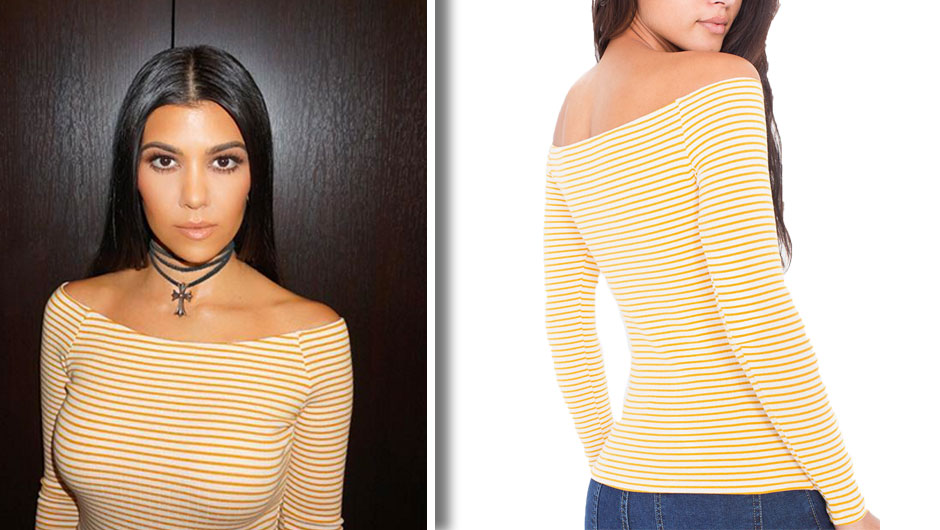 Love Kourtney Kardashian's Recent Selfies? Steal Her Look With Her $24 American Apparel Tee
Kourtney Kardashian is taking her sexy single status to new selfie levels this winter. The mother of three is killing it on Instagram with her well-styled selfies, like the recent one she posted in this American Apparel Knitted Carmen Top ($24, down from $34). Oh yes, even Kardashians know how to shop affordable pieces (surprise). Kourt chose a natural ochre color in the off-shoulder piece, but there are plenty of colors to choose from. Show a little skin and get a lot of likes in this top. Snag it below! American Apparel Knitted Carmen Top ($24, down from $34) Don't forget to shop Emily Ratajkowski's Jeans and Karlie Kloss's "It" boot. [Photo: Instagram]
Inspired By Kourtney Kardashian's 'Breakup' Bod? Steal Her Entire Workout Look
Kourtney Kardashian is definitely getting the last laugh in this breakup series. The reality star has been wowing everyone with her breakup bod and street style looks, making her the "It" Kardashian sister this season (sorry Kim). How does she stay so lean? Lots of gym time in lots of cute outfits. Recently, she wore an Adidas Helsinki Authentic Half Zip Pullover Hoodie ($80) with her APL Ascend Training Shoe ($184) when the paps spotted her. What sweaty hair? Get inspired and shop her workout gear below! Adidas Helsinki Authentic Half Zip Pullover Hoodie ($80) APL Ascend Training Shoe ($184) Check out Bella Hadid's chic leggings and Kendall Jenner's cool sunglasses. [Photo: Splash News]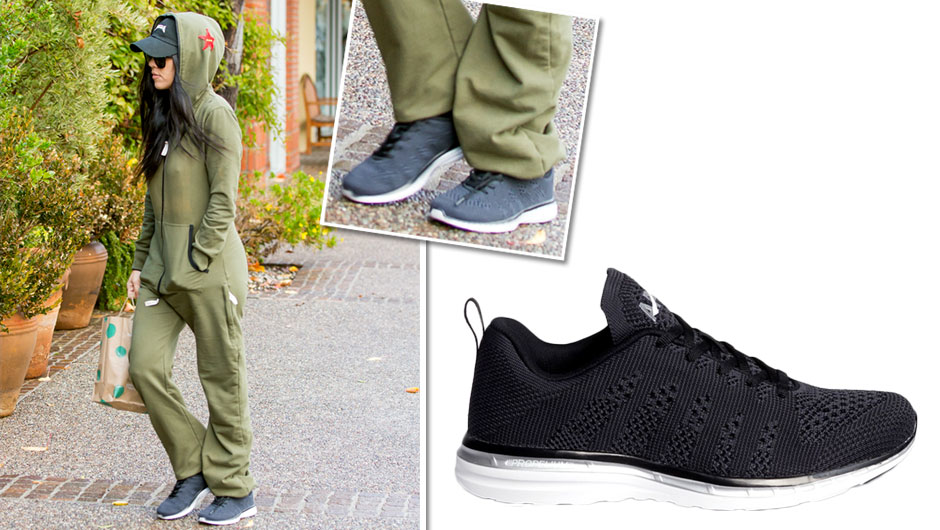 Copy Kourtney Kardashian And Add Her APL Kicks To Your Cool Sneakers Collection
Spotted: Kourtney Kardashian lunching with Scott Disick and her munchkins. Before we sit around and discuss the merits of this wacky relationship (or not), we zoomed in on the subtle yet sleek sneakers Kourt was rocking. Her APL Techloom Pro Neon Knit Sneakers ($140) are everything we need in an understated gym (or city) shoe. Trust us, every girl needs the perfect black sneaker for gym and tourist time. And do you really need another pair of Nikes? Be unique like Kourtney and shop her kicks below. APL Techloom Pro Neon Knit Sneakers ($140) Don't miss out on more fabulous celebrity style such as Gigi Hadid's affordable sherpa jacket  and Kendall Jenner's cool sunglasses. [Photo: Splash News]