The One Boot You Need For Fall? Lace-Up Booties!
Heat Things Up This Summer In A Super Sexy Pair Of Leather Bondage Boots
Summer and boots aren't two words you usually hear together, but this trend is for real. A-listers from Rihanna and Lana Del Ray to Selena Gomez and Anne Hathaway are rocking seriously intense bondage-inspired boots this season and we're taking notice. Now let's be clear--the use of boot is loose here. These shoes are more like a boot-sandal hybrid. They're tall like winter boots, but the cutouts makes them more like sandals. Confusing? Maybe. Cute? We think so! And so do designers like Proenza Schouler, Jimmy Choo and Alexander Wang because they're the ones making them. Ready to jump into this trend with both feet? Shop some cool bondage boots in the slideshow. Want more shoes? Check out our every-weather shoe guide, the best summer sandals, and ankle-strap sandals! [Photo: Splash News]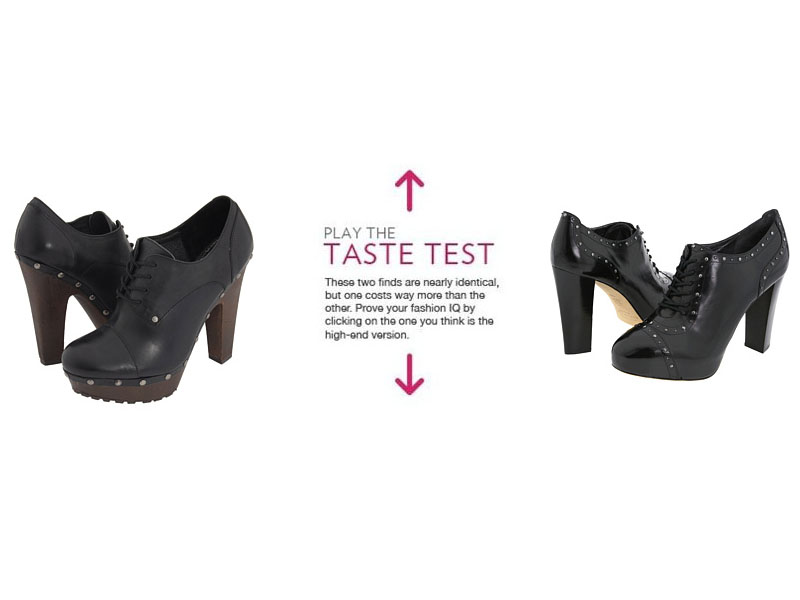 Can You Find Which Studded Lace Up Bootie Costs $82 Less Than The Others?
Test your fashion IQ with all of our Taste Tests. Shop our guides to the best lace up booties and the best booties. Subscribe to SHEFindsMail for exclusive updates.
Construction Boots With Heels? Don't Knock It 'Til You Try It
Although we don't recommend actually hiking in these heeled construction boots (aka the "lug sole"), we do recommend getting a pair of these super on-trend booties. Leighton Meester, Minka Kelly, and Kerry Washington all know that the grips on the bottom are perfect in this snowy weather and that these boots are way cuter than your average pair of snow boots. Plus, you can totally wear them well into Spring with a cute dress. What are you waiting for? (more…)
The 10 Best Martin Luther King Jr. Day Sales From Around The Web
Whether you've got the day off today or you're at work, retailers are celebrating Martin Luther King Jr. Day with tons of sales. We've rounded up the 10 sales you shouldn't miss -- so hurry and take advantage! 1. Up to 70% off at Shopbop This Cynthia Vincent coat is the perfect investment--it looks cool with a belt, or open, and can easily be dressed up or down, layered or not. The choice is yours ($212, from $430). 2. 70% off at The Outnet Get a load of this Isabel Marant turquoise necklace--not only does it look great with everything - it's also marked down to $182, from $365. 3. Zappos: Up to 50% off Step in puddles and slush without a care--these Tretorn waterproof rain boots are stylish and completely waterproof ($63, from $80). 4. 70% off at Reiss I can't get over the price of this Reiss leopard print jacket--$87, marked down from $475. Pair it with skinny jeans and heels and you've got yourself a sexy look. 5. Up to 65% off at Bloomingdale's This Aqua sequin-detail shirt is perfect for tucking into skirts or wearing with leggings or skinny jeans ($52, from $88). 6. Piperlime: 65% off the Tag Sale It's rare to find a pair of jeans that fit in a flattering way without busting your budget. Well, William Rast is to the rescue: this pair of denim leggings gets great customer ratings and is only $69.97, from $175. 7. Endless: 50% off boots, handbags and more Our intern Brittany rocks these Kelsi Dagger boots like no other with white jeans and an oversize sweater--now you can get the same pair for $79.50, from $149.95. 8. 30% off at Nordstrom Treat yourself to a Marc by Marc Jacobs tote that'll brighten up even the chilliest winter days ($104.90, from $158) 9. 50% off dresses and more at ASOS This gorgeous beaded halter neck dress is perfect for cocktail parties, and all of the events coming up this spring, from bridal showers to big dates ($94, from $163). 10. Up to 70% off at Saks Leave your plain old black clutch behind - this Tory Burch croc-embossed clutch in punchy magenta is party ready + free shipping on orders over $100 with code JANSFA. ($254.99, from $365). Check out all of our favorite sales, today's online sample sales and all of our best find of the day picks. Follow the author of this post on Twitter @shefindseileen.
5 Trends You Haven't Tried Yet (But Should)
With the start of a new year and new resolutions, it's time for a new look. We're not talking anything drastic - just a quick wardrobe update. It's time to break out of our skinny jeans and flat boots rut and try something a little bit trendier. But don't worry, we're here to offer a few style swaps to help you out: If you're closet's full of skinny jeans, try...skinny cargo pants: Admit it, you're addicted to your skinny jeans. With boots, flats, and heels, skinny jeans like these J Brand 11'' Ankle Jeans ($168) are your essential go-to pants. So try a pair of these Citizens of Humanity Hope Cargo Pants ($174) which are still skinny, yet look way cooler than regular denim. If you love cardigans, try...the cocoon sweater: This one is a toughie for us: the cardigan. We love our cardigans - boyfriend, fitted, cashmere - so it's hard for us to let this go. Cardigans are a must-have, like this Vanessa Bruno Cotton Jersey Cardigan ($130), but we dare you to give the cocoon sweater a chance. These oversized stylish 'blankets-with-sleeves' hide everything while being totally cozy (and office appropriate). We suggest this Rachel Zoe favorite, the Alternative Cocoon Wrap ($78). If you love flat black boots, try....lace up booties: Instead of your usual flat boots, like these Marc Fisher Aggi Boots ($76, down from $169), we decided to go with something a little dressier. Even with your most casual outfits, a pair of Jeffrey Campbell Veronica Lace Up Booties ($130.20, down from $186) will make you feel put together and ready to go--and they're just as low-maintenance. If you're a nail polish fiend...try the 14 day polish: If you pick and chip at your nails, your manicure probably isn't so hot after a few days even if you have a gorgeous color like Sugar Daddy by Essie ($8). So pick a new kind of polish - the CND Shiny Top Coat ($8.50) makes it last for 2 weeks - great for vacations and everyday wear. PS - Jason Wu is creating his own line of them for spring, too (!) If you're addicted to the flat iron, try this serum: We hate to break it to you, but stick straight hair is a thing of the past. It's time to let go of our CHI Flat Iron ($159.95) and go natrual. Try a smoothing leave-in conditioner like Liquid Keratin Leave In Conditioner ($27) and enjoy sleek strands with more body and waves. Check out more of our favorite trends. Shop our guides to the best booties and the best skinny jeans. Sign up for SHEFindsMail and receive exclusive fashion e-mails.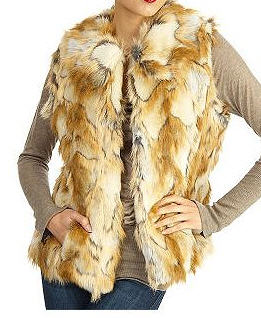 Top 10 Of 2010: Ten Trends We Couldn't Live Without
2010 was the year of comfort. The choice jeans were secretly leggings, the outerwear was fuzzy fur and the clog - the Milk Maid shoe of choice - ruled. Behold 10 trends we couldn't have lived without this year - and the celebrities who loved them most: 1. Faux Fur Vests Thanks to Rachel Zoe, faux fur vests had the best year ever. Kim Kardashian and Olivia Palermo are also fans. 2. Jeggings: We love them. Conan loves them. What's not to love about jeans that are secretly leggings? Cameron Diaz even wore them on the red carpet. 3. Clogs: First Alexa Chung, and then the world. The unlikely clog trend swept the nation - one shoe at a time. 4. SPANX Swimwear Swimwear. With. SPANX. Can I get an "Amen"? 5. Leopard: 2010 meant a return to your animal instincts. Whitney Port and Rachel Bilson were among the trends biggest supporters. Leopard, cheetah, tigers - oh my! 6. Military Jackets: We salute this military-inspired trend, which was our favorite jacket of early fall. (As seen on AnnaLynne McCord, Reese Witherspoon, and more) . 7. Lace-Up Booties: Lace-up booties - from wedges to flats and many more - were the biggest shoe trend of fall 2010. 8. Mulberry: Whether you can afford the real thing, or the Mulberry for Target diffusion line, this was the "It" bag of 2010. You can thank Alexa Chung for this one, too. 9.   Skinny Cargo Pants A celebrity favorite (beloved by Rihanna, Kim Kardashians and more), these J Brand Houlihan Skinny Cargo Pants were the hottest pant style of the year. 10. Bib Necklaces Bib necklaces and tribal necklaces ruled this year. Just ask Olivia Palermo. For more holiday must-haves, check our Sold Out list, more Going Going Gone posts, and then head over to our guides of the best cocktail rings, party dresses, earrings, party shoes. Follow the author of this post on Twitter @bridefinds.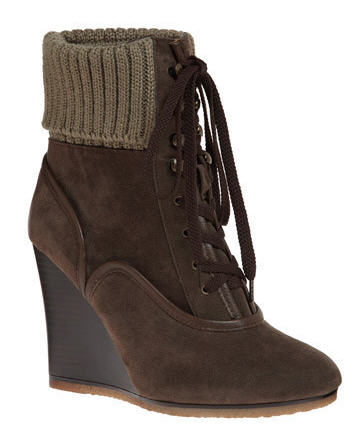 Take A Break From Buying Gifts And Treat Yourself To These Warm Lace-Up Wedges
If you've spent the last week scrambling for gifts for others, it's time to treat yourself to something on-trend, seasonal and warm. And don't worry - it won't cost you the rest of your gift budget. These If You're So Inclined Wedges ($44.99) are the perfectly-priced way to treat yourself to some winter fashion. The sweater-cuffed wedge will make shlepping through snow and slush that much better looking for the next 3 months. Don't you need a pair of warm, lined boots that aren't fug? Yep, thought so. Follow the author of this post on Twitter @bridefinds. Check out more gifts – like our favorite gifts for your homebody friends, gifts for your reality TV obsessed friend, and gifts for your nudist friends. Shop our guides to the best oversized tote bags and the best overnight bags. Sign up for SHEFindsMail for exclusive SHEFinds updates.
The Sexiest Heels of 2010 Revisited. Crocs Lovers Need Not Enter.
As you prepare to wave goodbye to 2010, do as shoe queens Victoria Beckham, Heidi Klum and Kim Kardashian would and ring in the new year with a hot pair of heels. From new designers to seasoned brands and peep toes to platforms, we have got you covered. Read on for a review of some of our favorite and incredibly sexy heels of the past year. Victoria was seen at various events this year rocking a pair of nude patent leather platforms and you can show stop just the same. These Fendi FF Superstar Patent Leather pumps ($550) keeps you in the big leagues of shoe lovers with a logo detailed stiletto and a hidden platform. Jerome C. Rousseau, a designer called the next Manolo Blahnik, still has our attention with his Fall 2010 collection. These Jerome C. Rousseau open-toed sandals ($495) are sexy with its black elastic detailing. We called this Type Z two-toned pump ($129) "shoe porn" and we're sticking with said classification. Pick this shoe up in 3 different color options with each being perfect in their own way. Whomever thinks chunky isn't sexy obviously hasn't come across these Christian Siriano for Payless riding boots ($59.99) which are even more appealing considering their price point. Christian Siriano is our favorite - and everyone else's - so be quick.  Some styles are almost gone. Read our shopping guides for more platforms, boots and other Fall shoe trends.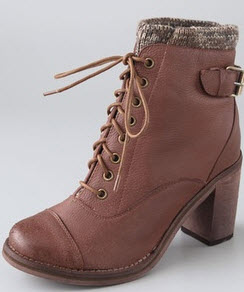 Jeffrey Campbell's Lace Up Booties Do Double Duty With A Cozy Sweater Lining
Lately, everywhere I go, I see girls in lace up booties with skinny jeans or leggings and v-neck sweaters...and I have to admit, the trend is really growing on me. This Jeffrey Campbell pair ($162) is lined in a cool fair isle sweater material that makes them look so cozy and perfect for winter. Plus, the heel is just the perfect height--not too tall and chunky enough that I could wear them every day without worrying about toppling over. They're definitely going on my Christmas list. What's on yours? See more lace up booties, plus our Sold Out List, filled with the hottest gifts that will sell out soon. Don't be a procrastinator this year. Follow the author of this post on Twitter @shefindseileen.
Let The Holiday Sales Begin! Sam Edelman Lace-Up Boots And Oxfords Are Up To 70% Off
Good news: sale season is officially here. We kicked off the season with amazing Black Friday and Cyber Monday and from now until Christmas, things are just going to get better everyday. If you're in the market for a pair of on-trend lace up booties, oxford shoes or clogs, you are in luck: Sam Edelman shoes are up to 70% off at 6pm: These Sam Edelman Effie wedges ($77.97, down from $129.95) are gorgeous - the color, and wedge lace-up style is so on-trend. Not too shabby at half off, either. If you're craving a clog style, it doesn't get much better than these Sam Edelman Faye Black ($ Another great clog meets lace up bootie style are these Sam Edelman Frankie clogs ($101.40, down from $169) which are over 40% off. If you love Oxford shoes, these Sam Edelman Kat shoes ($83.97, down from $139.95) are awesome - you will love the color of these boyfriend-style flats. More sales and deals: 70% Off at Shopbop 80% Off Stila Makeup 30% Off Tory Burch 25% Off at J.Crew 40% Off at Bloomingdales 30% Off Boots at Endless.com 50% off Beauty at ULTA 20% Off at Couture Candy Looking for no-fail holiday gifts? Check out our holiday Sold Out list 2010, and Part 1 of Oprah's Favorite Things for 2010. Then see all of our sales and deals, best find of the day posts, and online sample sales, too. Follow the author of this post on Twitter @bridefinds.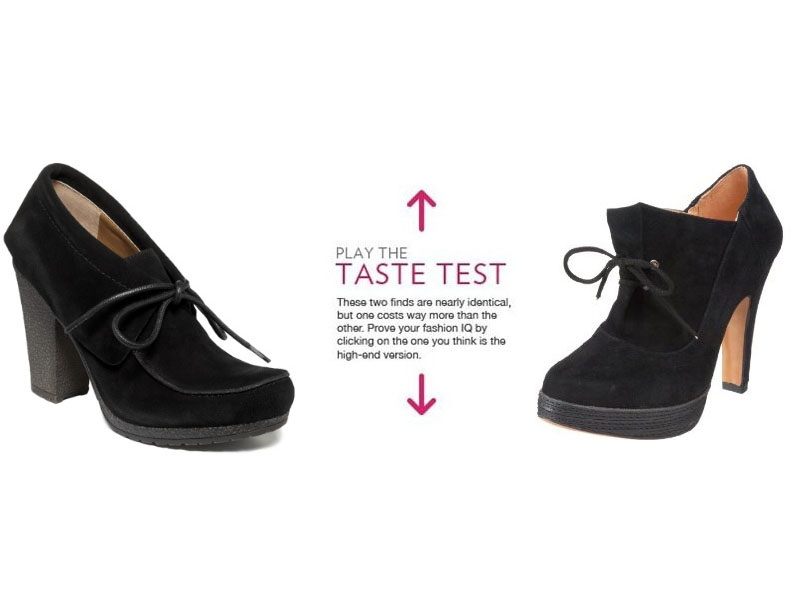 Can You Tell Which Lace-Up Suede Booties Cost $191 Less Than The Other?
Press your luck with all of our Taste Tests. Shop our guides to the best booties, the best platforms, and the best boots. Join our e-mail list for exclusive fashion updates.
Better Than Boots, Warmer Than Flats – Shoes To Wear Right Now
As much as we love ballet flats for the beginning of fall and boots for winter - what the hell do we wear now? Sweaty feet are gross and cold feet are just as bad. Don't forget about other shoe styles like oxfords, desert booties, and lace up wedges, which are warm and sturdy, yet still totally chic and on-trend. Check out our favorites: Check out more of our fall trends. Shop our guides to the best desert booties, the best oxfords, and the best flat black boots. Subscribe to our e-mail list for exclusive updates.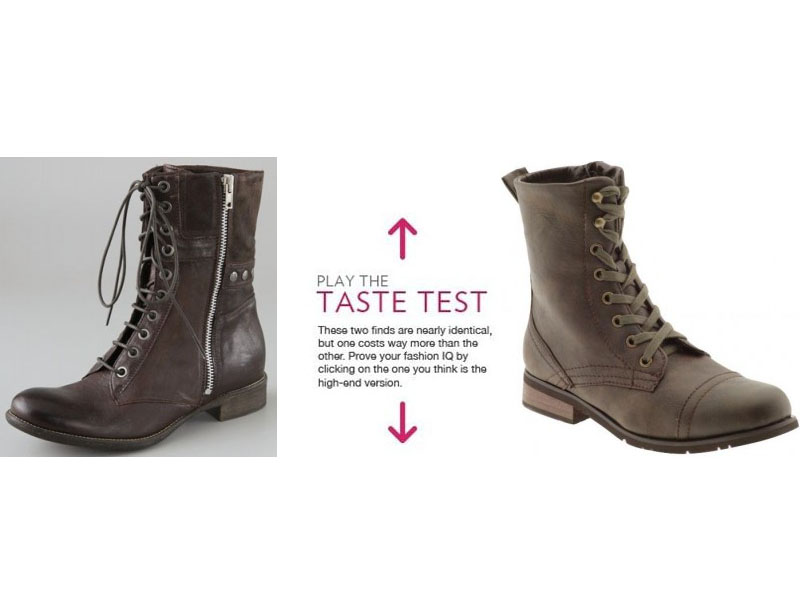 Can You Tell Which Brown Lace-Up Boots Cost $100 More?
For more great deals, shop our picks for the best suede boots under $100. Then, check out our guides to the best booties, flat boots, and fall trends. Join our e-mail list for exclusive fashion updates right in your e-mail.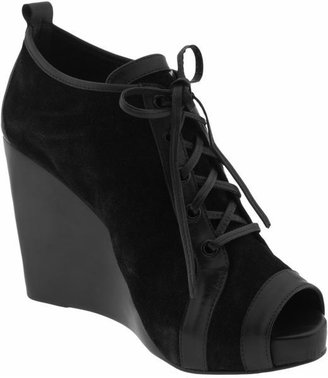 Pierre Hardy For Gap Wedges Are Finally Here – And Another Shoe Surprise
After counting down the days until the Pierre Hardy for Gap bootie launch on October 19, we were heartbroken to find out they had been delayed. Finally, the sleek wedges are here and better than expected: But that's not all. Gap has another couture surprise up its sleeve. (more…)
Olivia Palermo Says Bye To 'The City,' Hello To Leopard Print Booties
While MTV's The City has been denied renewal for another season, Olivia Palermo appears to have rewarded herself for all of her fake work at Elle with a shopping spree. Though I won't miss seeing her whine on the show, I am in love with her leopard print booties. Below, I built the entire look for less than a faux Elle assistant's salary, so even if Olivia weren't independently wealthy, she'd be able to afford her outfit: Check it out--and let me know what you think in the comments: Follow the author of this post on Twitter @shefindseileen. Peruse all of our favorite leopard print shoes, clogs and lace up booties. Don't forget a pair of leggings to go with it and a military jacket. Then check out our calendar of online sample sales and the best pages for group coupons.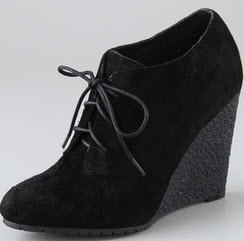 Sam Edelman's Lace Up Booties Are Adorable–And Affordable
Last week, we declared the ballet flat trend over--lace up booties are the next new thing. Think about it: you can wear these with everything you'd normally wear your ballet flats with. They give you height, stay dry in the winter, and they're super cute. These Sam Edelman Effie suede wedge booties ($130) have a really sweet price tag, too. Wear them with: - Black dresses and leather jackets - Skinny jeans and blazers - Leggings and cardigans - Black jeans and military jackets Check out all of our sales and deals, plus more best find of the day picks. Shop our 9 favorite lace up booties and desert booties, too.
Ballet Flats Are Over. Here's What You Should Wear Instead.
I'm declaring it now: ballet flats are over. C'mon, think about it: we've been wearing them since 2004. Yes, they're comfortable, but so are so many other shoes you're not even giving a chance. In NYC, a movement is starting--flat lace-up booties instead of ballet flats. They are a) just as comfortable b) keep you warmer in winter and c) make any look a little edgier, and not so sweet. Check out 3 new ways to wear lace up booties: Like what you see? Check out our guide to 9 more of the best lace up booties. Not your style but still need a change of shoes? Consider these trends: clogs, leopard print shoes, over the knee boots and desert boots, a second cousin of the lace up booties.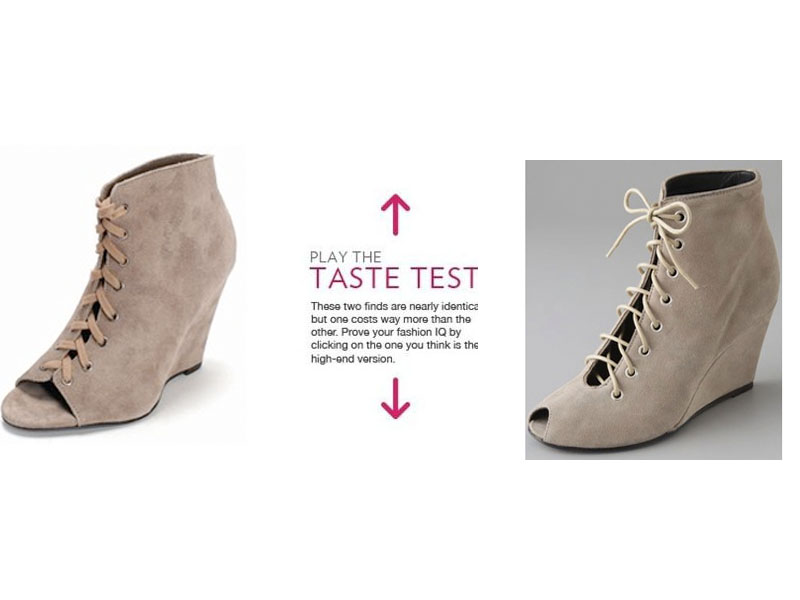 Can You Find Which Lace-Up Wedge Is $232 Less Than The Other?
Find more lookalikes with our Taste Tests. Shop our guide to the best booties and the best wedges. Sign up to receive exclusive SheFinds fashion e-mails.