PHOTOS: Pamela Love's "Summer Camp" Themed Wedding
Details of Pamela Love's May wedding to illustrator Matthew Nelson just surfaced, and BRIDEfinds has the full scoop on what Love called a "hippie summer camp"-themed event -- including which famous designer (and close friend) created her custom gown. ALL THE DETAILS For more celebrity weddings news, check out 50 Celebrity First Dance Songs, how to create a hippie wedding like Jessa's on Girls, and 30 Celebrity Brides Who Wore Vera Wang.
Kate Middleton's Wedding Perfumer Hits Stateside: Shop Now
After more than a year of waiting, Kate Middleton's wedding perfume, Illuminum's White Gardenia Petals finally hit stateside last week. But within days, the coveted scent has already sold out at Henri Bendel. Find out what Duchess-worthy scents you still can get at BRIDEfinds. For more beauty news, shop Jessica's pastel nail polish collection, Ruffian x MAC, and the latest from Minx.
JUST IN: Topshop's 'Blushing Bride' U.S. Launch Date & Photos
See the entire Topshop 'Blushing Bride' lookbook, plus find out the U.S. launch date for the first-ever Topshop bridal collection, on BRIDEfinds. The line, which was guest-designed by Richard Nicoll, is perfectly priced. SEE THE PHOTOS NOW For more bridal news: Miley Cyrus is engaged! (all the details), Drew Barrymore's wedding photos, and 10 Tips For Getting A Proposal By Labor Day.
See Richard Nicoll's Bridal Collection For Topshop Now
Topshop is releasing their first-ever bridal collection this summer, with the help of British designer Richard Nicoll, and BRIDEfinds has photos of the complete collection. They're not what you'd expect (and the prices are pretty unbelievable, too). SEE THE COLLECTION NOW For more bridal news, get the lowdown on Drew Barrymore's wedding, see Cynthia Nixon's wedding dress and the rest of the season's weddings news.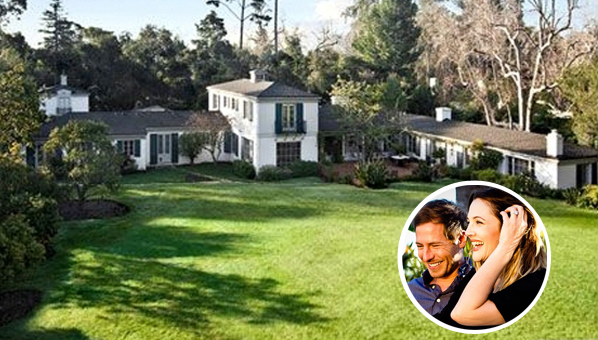 10 Things To Know About Drew Barrymore's Wedding
Drew Barrymore is getting married in 9 days (whoa). Find out what designer made her gown, where the wedding is taking place, and more, on BRIDEfinds. 10 THINGS TO KNOW ABOUT DREW'S WEDDING Oh, speaking of weddings -- did you hear that UGG launched a bridal collection?! And Mark Zuckerberg got married (if you've been living under a rock). And you can shop $150 look-alikes of his wife's Claire Pettibone gown.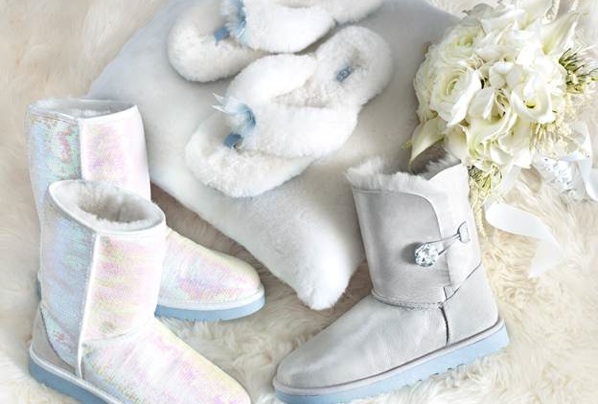 UGG Launched A Bridal Collection. Thoughts?
UGG Australia just launched a collection of bridal boots and fuzzy flip flops. Get the full scoop on the "I Do!" line on BRIDEfinds now, including pictures of the iridescent sequin boots that the brand thinks you can totally "wear down the aisle." SEE THE FULL COLLECTION For more shoe news, check out Soludos x Mara Hoffman, Loeffler Randall x J.Crew and Chloe Green for Topshop.
Charlotte Olympia's Runaway Bride Collection Is Here!
Charlotte Olympia's first foray in to bridal -- her Runaway Bride collection - is finally here, BRIDEfinds reports. SHOP NOW Get more bridal news, like Jenny Packham's lower-priced line, Tadashi Shoji's e-Commerce launch, and the 10 celebs getting married in 2012.
Tadashi Shoji Launched E-Commerce!
Japanese designer Tadashi Shoji, known for his feminine gowns and cocktail dresses, just launched an e-commerce platform. BRIDEfinds has the scoop -- check it out now. For more bridal news, check out Topshop's bridal launch, Charlotte Olympia's bridal pumps and Isaac Mizrahi for Kleinfeld.
Topshop Is Launching Bridal! (Guess Who's Guest-Designing It)
Topshop just announced they'll be launching a bridal collection in June. Find out who's designing it -- and all the other juicy details on BRIDEfinds now! For more bridal news, check out Charlotte Olympia's bridal pumps, Bebe's bridal launch (designed by a Project Runway alum!) and the latest news on Angelina Jolie and Brad Pitts engagement!
Ruche's New Bridal Collection Is One Of The Prettiest We've Seen
Online retailer Ruche just launched it's first bridal collection -- a "modern vintage" line called To Have & To Hold that the ladies over at BRIDEfinds are calling "gorgeous" and "simply divine." SEE THE COLLECTION Not engaged (or even close)? Check out these new e-commerce sites we're loving, plus the latest Opening Ceremony lookbook and get Lizzie Olsen's entire outfit.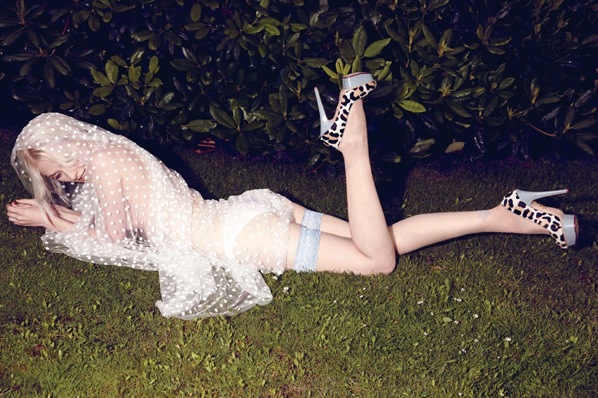 Charlotte Olympia's New Bridal Collection Includes Leopard & Red!
This season, Loeffler Randall won't be the only bridal shoemaker on the market with a non-bridal aesthetic: cult-favorite Charlotte Olympia has announced the launch of a wedding shoe collection that is full of surprises, too. Head over to BRIDEfinds to see photos and pre-order the collection now. For more shoe news, check out J.Crew x Soludos espadrilles, Madewell's gladiator sandals, and the first photos of Wren x Minnetonka.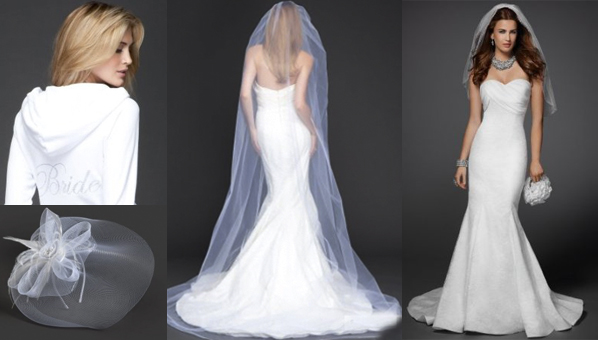 Bebe Launched A Bridal Line, Designed By Project Runway's Rami Kashou
Project Runway runner-up Rami Kashou just designed a collection of bridal gowns and accessories for Bebe -- the company's first ever! -- and BRIDEfinds has all the photos. What do you think? SHOP THE COMPLETE COLLECTION For more collabs news, check out Thakoon x NARS polish, Zac Posen x Illesteva sunglasses, and Wren x Clare Vivier reversible totes.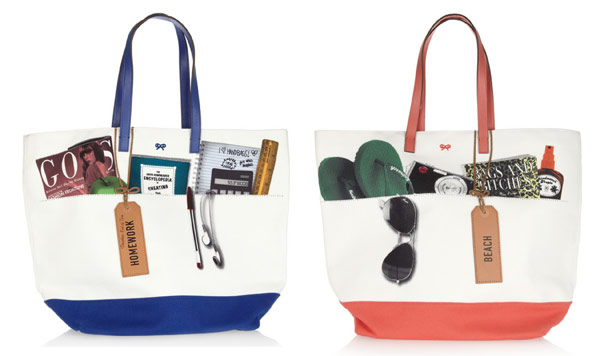 Anya Hindmarch's Sweet Beach Totes, Jessica Biel's Engagement News, More
Oh, Anya, you've done it again. Sandra Bullock and her son have serious street style. Check it out and get the look in here. [People] 3 celebs who should've done some extra sit-ups before hitting the beach. [TheFoundist] If you've got kids (or a niece/nephew), download these iPhone/iPad apps ASAP. [MOMfinds] Justin Timberlake and Jessica Biel are engaged! [BRIDEfinds] Meet Anya Hindmarch's latest clever canvas tote. [PurseBlog] Don't forget to check out today's sales and deals and shop our best find of the day.
10 Celebs Tying The Knot In 2012, Jessica Simpson's Mom Jeans & More News
Find out the celebs that will say "I do" in 2012 Despite the "mom jeans" debacle a few years back, Jessica Simpson looks très chic as a mom-to-be. Get her exact look in here. [People] LEGO just introduced a new line of products geared for girls. But some are up in arms about the new toys. Why? Click in to find out. [MOMfinds] Good things come to those who wait. See which brides are tying the knot in 2012. [BRIDEfinds] It costs HOW much?! Find out the price tag of The Row's latest handbag. It's exorbitant. [PurseBlog] Don't forget to shop today's sales and deals and be sure to check out our best find of the day.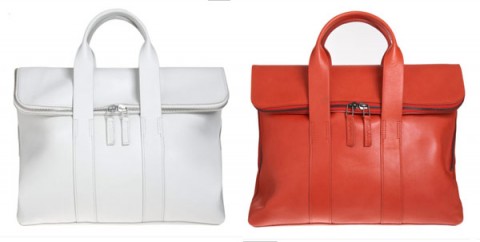 The 31 Hour Bag, 5 Reasons You Got Un-Friended On Facebook, & More
The 31 Hour bag by 3.1 Phillip Lim - because 24 just aren't enough... (more…)
Get Jennifer Garner's Exact Look, Plus The Most Luxurious Under-$100 Stocking Stuffers
Get Jennifer Garner's look for less here. [People] Need a laugh? Check out this photo. [TheFoundist] Did you know December is the best month to buy winter apparel and accessories? Here are the deals we found. [MOMfinds] 10 under-$25 book ideas for your bride-to-be friend. [BRIDEfinds] The most luxurious under-$100 stocking stuffers. Ever. [PurseBlog] Shop today's sales and deals and be sure to take a look at our best find of the day!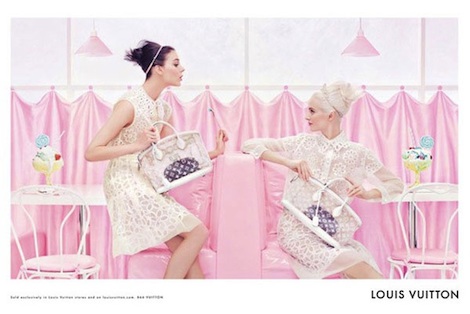 PHOTOS: Louis Vuitton's Spring Collection, Britney Spears' Engagement Ring, More
Sugar, spice & everything nice: that's what Louis Vuitton's Spring 2012 collection is made of... (more…)
The Jimmy Choo Drink Coozie, Piperlime's Holiday Sale & More Tidbits From Today
Apparently designer coozies are a "thing" now. First Hermes, now Jimmy Choo is in on the action. (more…)
The Best (And Worst) Celeb Weddings Of 2011, Mulberry's $230 Electrical Adapter & More
See, fairy tales do happen! (more…)
Jimmy Choo's Racoon-Tail Bag, Lindsay Lohan's Leaked Playboy Cover & More News
Your "WTF" for today is proudly sponsored by Jimmy Choo. (more…)
Kate Middleton's Engagement Dress Is Back! Plus, Poisonous Apple Juice & Other News
Good News: It's back in stock. Bad News: There are only 3 sizes left. (more…)
The Best Handbags ON SALE At Net-A-Porter, Kourtney Kardashian's Chic Look & More News
These 9 bags are to die for...and they're on sale at Net-A-Porter! (more…)
The Best Wedding Dresses Of 2011, Tips For Staying Fit This Season, More
We've got your favorite celebrity wedding dresses... (more…)
Kourtney Kardashian Is Pregnant! Plus, What Your Facebook Pic Says About You…
It's true...another Kardashian Kid is on the way! (more…)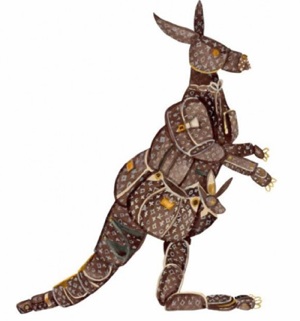 Louis Vuitton Animals, The Profane Babydoll, And More News From Around The Web
No, your eyes aren't fooling you, that's a Louis Vuitton kangaroo. (more…)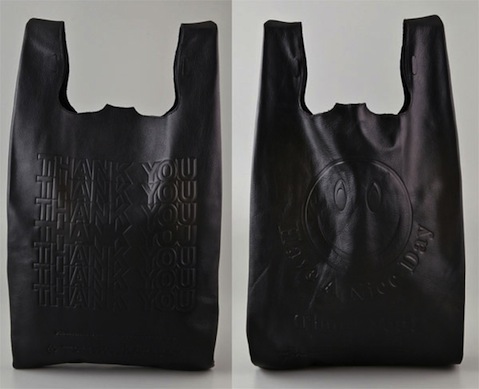 The Leather Take-Out Bag; Plus 50% Off Jimmy Choo Pumps & More Cyber Monday Sales
Thank You. Come Again! (more…)
Alexander McQueen's $3K Pippa Middleton Dress, Break-Ups Caused By T9, More
Who needs a knock-off when you can get the real deal? (more…)
The Hermes Coozie, How To Survive Black Friday, Sparkly Holiday Dresses & More
Yep, Hermes makes a coozie. Find out how much it costs. (more…)
Kate Middleton Preggers?! Jessica Simpson's New Collection, Travel Bags, More
We know Jessica's preggers, but Kate? Find out if the rumors are true! (more…)
Cambridge Satchels At Shopbop! Plus The Best Cardigans For Your Shape
Cambridge Satchels: We loved them first! (more…)
Anya Hindmarch's Headline Totes, The Best Winter Coats, 20% Off Piperlime, More
A bit of British humor to cheer you up on this dreary day. (more…)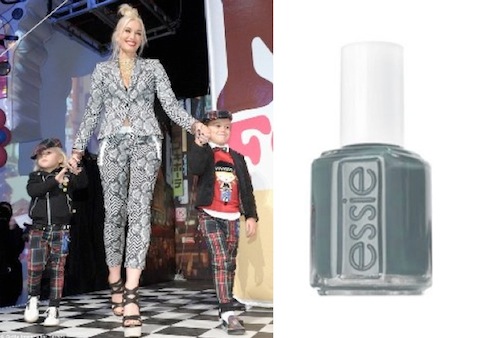 Gwen Stefani For Target Is Here! Plus New Nail Polish For Winter & More News
(more…)
"Planking" With The Olsen Twins, Tod's #OMG Awesome Spring Collection, More
Planking > Twinning (more…)
Jennifer Garner's Maternity Style, The Cutest Keychain Ever, More Tidbits From Today
(more…)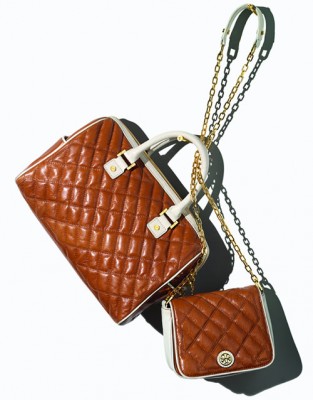 News: Tory Burch's "It" Bag, 6 Ways To Get What You Want In Life, More
You get extra credit if you already know which R & B star died today... Forget that whole "you can't always get what you want" thing. 6 ways to get your way (but actually). [Real Simple] Every girl's crazy 'bout a sharp dressed man. Celeb tykes rocking button downs and bow ties.[People] The best e-card EVER. [The Foundist] (more…)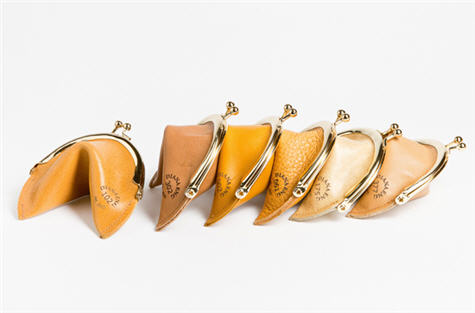 Fortune Cookie Coin Purses, Christian Louboutin Sale, More Gems From Around The Web
Oh, and 10 things you should NEVER ask another another mom on the playground... (more…)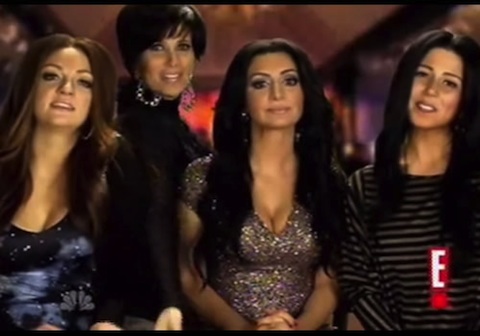 SNL Spoofs "Kim's Fairytale Divorce," The Victoria's Secret Model Diet, More
You thought it. SNL made it happen. Basically, you gotta see this skit. (more…)
Mid-Day Catch Up: Neil Patrick Harris' Halloween Hangout, The Louis Vuitton House, More
From left: Neil Patrick Harris' Halloween clan, the Louis Vuitton house Plus, meet the $10,000 purse. (more…)
Mid-Day Catch Up: Hugh Grant Is A Daddy, Marc By Marc Goes Neon, More
From left: Hugh Grant, and the new Marc Jacobs neon satchel Plus, STILL more Kim K. gossip: (more…)
Mid-Day Catch Up: Jessica Simpson Is Actually Preggers, Is Your Puffy Coat Making You Look Fat?
From left: Jessica Simpson is a 'Mummy,' a puffy parka that actually flatters Plus, more on the trending topic that won't seem to die, #KimKardashian. (more…)
Mid-Day Catch Up: Kim Kardashian Is Divorcing Kris Humphries And Has Jenna Lyons Been Having An Affair Since 2009?
From left: Kim Kardashian and Kris Humphries are splitsville, Jenna Lyons may have been cheating on her husband for longer than expected Drama, drama, drama. (more…)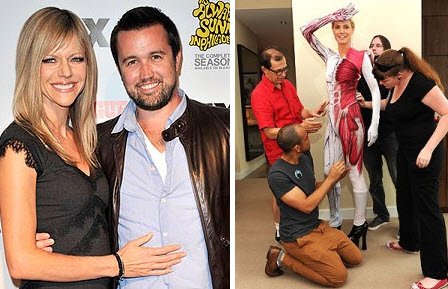 Mid-Day Catch Up: A 'Very Sunny' Birth Announcement, Heidi Klum's Halloween Shenanigans, More
From left: some 'Very Sunny" news; Heidi Klum's scare tactics Plus, some Halloween-themed accessories that are actually wearable. (more…)
Mid-Day Catch Up: Cate Edwards' Wedding Gown, Bruce Willis Expecting 4th Child, More
From left: Cate Edwards' Wedding, Bruce Willis and wife Emma (more…)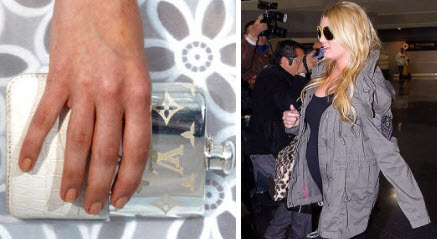 Mid-Day Catch Up: Louis Vuitton Flask Purses, Jessica Simpson Has GOT To Be Preggers, Etc
From left: Louis Vuitton Flask? Purse? Jessica Simpson's "non-baby" bump. (more…)
Mid-Day Catch Up: Monique Lhuillier Does Tableware, The Best Bags For Fall, More
From left: Monique Lhuillier's new tableware line, the best fall bags Plus, you'll never guess what rapper will be animated in Warren Buffett's new children's cartoon: (more…)
Mid-Day Catch Up: Nikki Reed's Wedding, Sarah Michelle Geller's Starbucks Fiend Daughter, More
From left: Nikki Reed's Wedding, Sarah Michelle Gellar and daughter Plus, 8 Halloween Hairstyles you've GOT to see (hint: they're actually cute). (more…)
Mid-Day Catch Up: Shannen Doherty Ties The Knot On TV, Rachel Zoe Coordinates Skyler, More
Don't get left behind on the gossip just because you're busy. Here's the downlow. (more…)
Mid-Day Catch Up: Kim Kardashian's Wedding Vendors, Jack Osbourne Soon To Be A Dad, More
From left: Kim Kardashian, Jack Osbourne and mom Sharon (more…)
Mid-Day Catch Up: Elizabeth Hurley's Engagement Ring, Tori Spelling's New Baby, More
From left: Elizabeth Hurley, Tori Spelling and Dean McDermott (more…)
Mid-Day Catch Up: Kim Kardashian's Wedding Special, Jessica Alba's New Baby, More
From left: Kim Kardashian's wedding and Jessica Alba's new baby (more…)