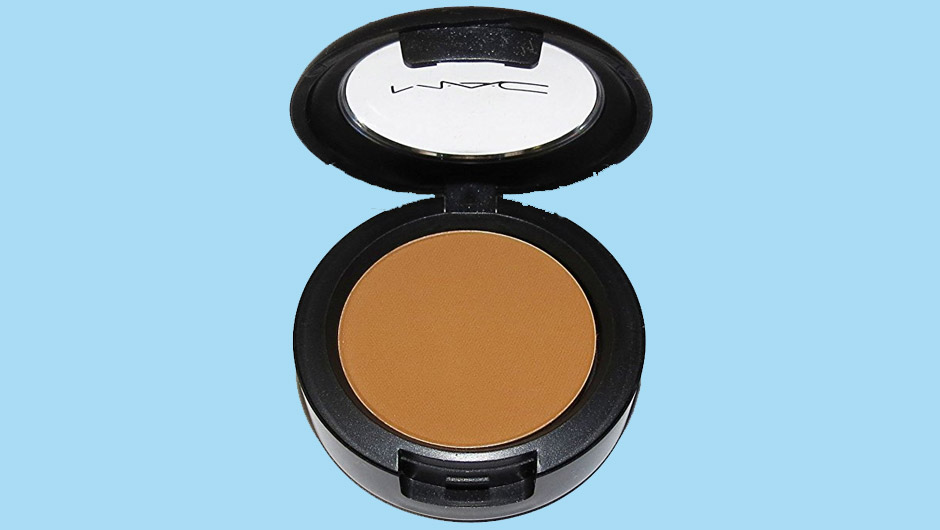 Here's Where To Buy MAC's Discontinued Uninterrupted Eye Shadow
Much to the sadness of beauty mavens, MAC discontinued its popular Uninterrupted Eyeshadow back in 2015. You may recall with fondness the product's deep camel color and creamy finish (which also proved perfect for contouring). But now you can dry your tears, because MAC is finally bringing back the versatile shade this year. Yep, you heard us right. The beige hue will be available in a new compact size for a limited time. Although MAC has not released an official launch date, PopSugar recently confirmed with the makeup brand that it won't be in March, as MakeupWorldNews had first suggested on its Instagram page. While you patiently await the release, we've uncovered some places where you can get the coveted eyeshadow first, since it's sure to sell out once it's back on shelves! Ebay The number of retailers that currently offer the discontinued item are very limited (even Amazon has already run out of its stock), so Ebay is likely your best bet to secure the eyeshadow. We found this brand new version for $69.99 on the site. That's obviously quite a bit more than the eyeshadow's original retail price of $21, but desperate times call for desperate measures - especially if you can't wait for the shadow's nebulous return. What's more, you'll also be getting the full size product with this version, rather than the miniature size that's set to hit stores. If you're not ready to drop $70 on a rare Mac Uninterrupted palette, though, you can always opt for a similar-looking product to get the job done. Below, we've rounded up our favorite dupes that are just as stunning as the original! Bobbi Brown Eye Shadow in Camel ($26) With its rich sandy color, Bobbi Brown Eyeshadow in Camel is almost a near replica of the Mac Uninterrupted shade. Although it comes in a powder rather than a cream, the Bobbi Brown option features a silky matte formula that glides on smooth and blends well. Mac Eyeshadow Pro Pallete Refill Pan in Omega ($6) Another Mac favorite, the Omega EyeShadow is a powder that comes in a muted beige-taupe color. For easy transport, this small $6 version fits perfectly in the Pro Palette case. Makeup Geek Eyeshadow Pan - Desert Sands ($6) Makeup Geek's Eyeshadow in Desert Pan is another great lookalike, with its medium-brown hue and warm yellow undertones. This high-pigmented option not only looks great on your lids but is easy on the wallet, too - and we always like the sound of that. For even more amazing dupes of your most coveted makeup products, check out Here Are The Best Dupes For Benefit's Gimme Brow and 3 Fenty Beauty Gloss Bomb Dupes That Are Just As Great As The Original. [Photo: Amazon]
Need An Easy New Year's Eve Makeup Look? Here's One You Can Do In 5 Minutes Or Less
It's almost the last day of the year, which means it's time to start thinking about your New Year's Eve look ASAP! Well, let us help you out in the beauty department. We've created an easy makeup routine that anyone can do. And you can pretty much recreate it with what's already in your makeup bag. But the best part? You can literally put on this glam look five minutes before you walk out the door! [embed]https://www.youtube.com/watch?v=jPyzRl82XZU[/embed] Apply foundation. Break out your must-have shade, and dab it onto your face. Then take out your handy makeup brush. Our editor is using a handy, Oval 6 BrushCraft brush to gently blend the foundation. Take out the highlighter. As you're probably going to be out well into the New Year, use a little highlighter to give your skin a fresh, natural glow, especially under the eyes. Contour like a pro. Outline those cheekbones, and then add a little more highlighter to the face and blend thoroughly. Add a little glitter. It's NYE after all! Go ahead and break out that glitter eye shadow you've been saving like this Glitter & Glow - Smoldering Satin used from Stila Cosmetics. Apply a small amount for a touch of glam. Don't forget the mascara. Make sure to accentuate those lashes by putting on your favorite mascara. Finish with a bold lip. Put on a classic red lip to complete the look. Stila Cosmetics' Shimmer Liquid Lipstick in Beso was used in the video. And voila! You're ready for a fun night out. [Photo: Shelby Rodriguez]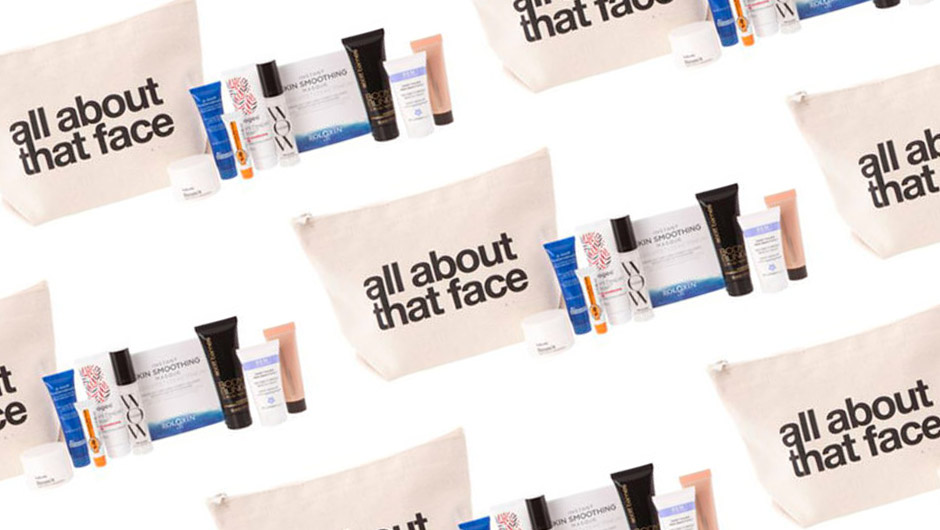 Here's How To Get $100 Worth Of Beauty Products Plus A Makeup Bag For Just $51
It's getting close to the end of the year, which doesn't just mean you should start picking out resolutions. It also means it's time to hit refresh on your makeup bag. After all, you've probably been using the same products all year long. If you're worried a makeup bag overhaul will seriously set you back, don't! The Lil Zip 'All About That Face' Bag is currently on sale in our SheFinds Shop for 49% off! Not only will you be getting a cute canvas makeup bag that's also serves as a great travel pouch, but it's filled with tons of amazing beauty products. Here's a peek at what's inside: - Cailyn Cosmetics Dizzolv'it Makeup Melt Cleansing Balm (13g) - Dr.Brandt PoreDermabrasion (0.25 oz) - Yu-Be Moisturizing Skin Cream (.10 fl. oz) - Briegeo Don't Despair, Repair (1 oz) - Color Wow Pop & Lock (0.33 fl. oz) - Roloxin Lift - Skin Smoothing Masque (0.07 oz) - Body Bling (1 fl. oz) - REN Instant Firming Beauty Shot (0.34 fl. oz) - BECCA Shimmering Skin Perfector (0.34 fl. oz) Go ahead and treat yourself to this amazing deal, or order one for a friend as a last-minute holiday gift! But act fast because this offer will sell out fast. Lil Zip 'All About That Face' Bag ($51, down from $100) SHOP THIS AMAZING MAKEUP BAG NOW
Here's How To Get $50 Off Your Order At Space NK This Weekend
If you're shopping for a beauty-lover this holiday season (even if that beauty-lover is you!), you need to get over to Space NK ASAP. They just kicked off their Spend More, Save More event and it's not to be missed. Here's how it works: - Enjoy $25 off when you spend $150 or more. - Enjoy $50 off when you spend $250 or more. Pretty sweet, huh? This is your chance to stock up on all the beauty items you've been coveting all year long. From Eve Lom skincare to Diptyque candles and perfume, now is the time to treat yourself. And since this is the season of giving, it wouldn't be a bad idea to stock up on gifts, too. Space NK actually has tons of amazing holiday gifting items that are packaged so prettily, you won't even need to wrap them. Ready for the catch? This sale won't last long! You only have three days to take advantage of this incredible offer, so start shopping soon! beauty blender Gold Mine Set ($40) Eve Lom The Cleanser ($24) diptyque Do Son Eau de Parfum ($130) Lipstick Queen Mini Transformative Trio ($25) SHOP SPACE NK'S SPEND MORE, SAVE MORE SALE NOW [Photo: Space NK]
Mark Your Calendar! The New NARS Natural Radiant Longwear Foundation Launches On December 14
If there's one beauty product I'm totally intimidated by, it's definitely foundation. Eyeliner, brow gel, highlighter--I'm good. But for some reason, finding a foundation that feels good on my skin, looks natural and actually matches my skin tone has proven virtually impossible. Then the most amazing NARS package came across my desk. Truth be told, I'm always beyond ecstatic to receive anything from NARS, but this one was especially delightful because it was filled with, yup you guessed it, foundation! The new Natural Radiant Longwear Foundation in all 33 shades to be exact. I've always heard pretty amazing things about NARS' foundations and concealers, but for whatever reason never got around to actually trying one, so I jumped right in. First, to find a color--or combination of colors--that suited my complexion. With 33 shades to choose from, I was pleasantly surprised to find a color that matched my skin tone almost perfectly (Valencia, in case you're wondering). Even better, though, this foundation feels incredible on the skin. It is ridiculously lightweight and blends in so easily with just a few swipes. I'm one of those women that like my skin to look and feel like skin, just more even, and this foundation does just that. It creates a smooth, even complexion without looking or feeling like you're wearing full face makeup. The absolute best part about this foundation, however, is how long it lasts! It's the first ever 16-hour fade resistant formula from NARS and let me tell you, this foundation stays put. I'm going into hour ten and it hasn't moved, even in places where I've touched my face! Chances are, if you're a beauty lover, you're salivating at this point, so here's the important info. The new NARS Natural Radiant Longwear Foundation will be available at NARS boutiques and at narscosmetics.com on December 14. It hits Sephora on December 26. Save that date--you definitely want to be one of the first to get your hands on this new makeup bag essential. LEARN MORE AT NARSCOSMETICS.COM NOW Be sure to check out our fun holiday gift finder. [Photo: NARS]
MAC x Jade Jagger Is Almost Here–And We've Got Swatches!
Lipstick Queen "Eden" Is The Universally Flattering Red Lip Color We've All Been Waiting For
Who doesn't want that perfect shade of red lipstick that lasts all day long with an amazing matte finish?! Lucky for you, we've found it in Lipstick Queen's Eden Lipstick! And you can grab this must-have for the a steal on the SheFinds Shop. This cult favorite lipstick is everything. As it's name implies, you can't help but be tempted by this lush apple red. It's no wonder as the color looks amazing on all skin tones and stays on all day long. It's also super hydrating for the lips, thanks to ingredients like olive oil, sunflower seed oil, shea butter and Vitamin E. Even better, you can get this lipstick for cheap at just $19 (originally $24!) by adding our exclusive promo code SHEFINDS20 at checkout! So what are you waiting for?! Go ahead and snatch up this delicious shade of red before it sells out! Lipstick Queen's Eden Lipstick ($19.20, down from $24) SHOP THIS LIPSTICK SHADE NOW Still shopping for holiday gifts? Use our fun holiday gift finder.
This Is Major–Get A Beautyblender Makeup Sponge For 20% Off For A Limited Time Only
Ladies, we're getting close to the end of the year, which means it's time to hit refresh on a few things--namely, your makeup bag! Chances are you've probably used your current makeup sponge quite a lot this season, so we're guessing it's time to invest in a new one. Luckily, we're here to point you in the direction of fave tool for applying makeup--beautyblender's Original Pink Sponge! And it gets better: we're giving you an exclusive discount on it at the SheFinds Shop! You haven't had a smooth makeup application until you've tried the Original beautyblender pink sponge! Great for creams, liquids, and powder, this ultra soft sponge gives you a professional grade finish without the excess streaks or lines. Plus, it lasts for up to three months! Better still? You can grab this amazing blender for 20 percent off--that's just $16--with our exclusive promo code. Just enter BB20 at checkout and you'll snag yourself a brand new beautyblender's Original Pink Sponge for just $16! beautyblender Original Pink Sponge ($16, down from $20) SHOP MORE AMAZING BEAUTY PRODUCTS NOW Be sure to check out this exciting gift finder quiz.
Nordstrom Rack Is Having A Sale On MAC Cosmetics Right Now!
Guess what!? One of your favorite makeup brands has a ton of products on sale right now at your favorite department store! That's right, Nordstrom Rack is having a flash sale on MAC Cosmetics! From lipsticks and lip glosses, to foundations to concealers, Nordstrom Rack is selling some of MAC Cosmetics' best-selling products. Head over to NordstromRack.com and you will find over 227 MAC Cosmetics products on sale for up to 59% off! According to Allure, the sale is happening both in-stores and online. If for some reason you missed out on MAC's Black Friday and Cyber Monday deals, now is your time to stock up on discounted gifts for your makeup-loving friends and family for the holiday season! Here are a few highlights (no pun intended!) from the amazing makeup sale: For Face: MAC Cosmetics Studio Careblend/Pressed Powder ($14.97, originally $27.00) This powder foundation is soft, cream-like and perfect for matte coverage. Choose from 8 different shades. "This seems to be my only favorite powder foundation," Abigail O. tells Influenster. "I tend to use my MAC studio finish liquid foundation and use this over to set it. Love it. Definitely try it out." MAC Cosmetics Lightful C Tinted Cream SPF 30 With Radiance Booster ($19.97, originally $35.00) This tinted correcting cream comes in 8 shades. It's a beauty essential because it covers blemishes, controls shine and reduces the appearance of pores. "Gives a medium coverage and enough hydration for my skin," @isabelle_violet_mua says about this tinted cream. For Eyes: MAC Cosmetics Mineralize Eye Shadow X4 ($24.97, originally $46.00) A 4-color, mini eye shadow palette featuring shimmery hues that can be applied wet or dry. "I love these shadows. MAC rarely disappoints and this product is no exception," Taryn C. tells Influenster. "I love the colors, pigment, and it lasts long. I would recommend these eyeshadows and will buy again." MAC Cosmetics Pro Beyond Twisted Lash  ($12.97, originally $23.00) This mascara has a flexible wand to curl and add volume to your lashes with ease. Perfect for those stubborn corner lashes! For Lips: MAC Cosmetics Mineralize Rich Lipstick ($14.97, originally $25.00) A creamy lipstick that hydrates, softens and nourishes. It comes in 20 shades -- but act quick because they're selling out fast! "I love M.A.C lipsticks," Laura O. tells Influenster. "They are very rich in color. They last longer than many others after eating, drinking, etc. It's very soft to the lips and it doesn't dry out and crack like other brands." MAC Cosmetics Versicolour Stain ($14.97, originally $25.00) A perfect blend of stain and shine, this long-wear lip gloss comes in 16 different shades. @aparttimer left this review about the gloss on Instagram: "First time trying #maccosmetics #versicolourstain. Color is It's Never Ending. Felt good on, not sticky, it feels so nice that I am constantly rubbing my lips together." More good news! MAC Cosmetics is also having their very own "Goodbye" sale to get 2017 products off the rack and make room for 2018's new releases. Head to MACCosmetics.com and you will find over 20 items (completely different than the items at Nordstrom Rack) on sale for 40% off! MAC is also running an online promotion that'll get you a free makeup brush when you make a $35 purchase. Sales on sales on sales! Looking for more amazing makeup products to stock up on? Check out these new arrivals from Fenty Beauty and HUDA Beauty! [Photo: NordstromRack.com]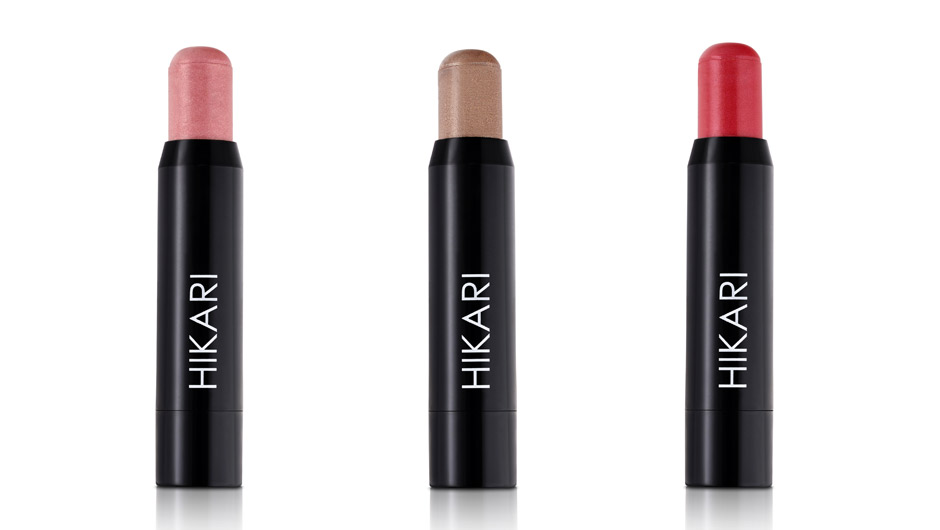 This Is The Under-The-Radar Makeup Brand We're Loving Right Now
Is there anything more rewarding than stumbling across a new beauty brand and falling in love at first swipe? Of course, you have products that you know and love and will never stop using as long as you live, but there's just something thrilling about adding newness to your makeup bag. If you're ready to refresh your makeup routine, here's a brand you need to try ASAP: Hikari Cosmetics. I recently had the chance to put their Lip and Cheek Stain and almost instantly it became one of the products I use almost daily. Like most women, I love products that can multitask, so I had high hopes for this pigmented color stick that works double duty as blush and lipstick. Luckily, it didn't disappoint. I used a little on my cheeks to create a subtle sunkissed look and then swiped a bit more product on my lips for some stronger color. To my delight, this product is incredibly versatile. The color is nicely pigmented so you can easily apply more liberally to places you want maximum impact, but also use a more toned-down application for a more mellow wash of color. This Lip and Cheek Stain is definitely an essential in my makeup bag these days. Here's more good news: not only does Hikari make loads of other cosmetics (foundation, eyeshadow quads, etc.), their products are also very affordable. The Lip and Cheek Stain that I love is only $15, which is really great for a product that can be used so many ways. Lip and Cheek Stain ($15) SHOP HIKARI NOW Be sure to also check out how to make sure your makeup brushes are clean and germ free and how to style black jeans.
5 Foundations That Actually Make Your Skin Better, According To A Dermatologist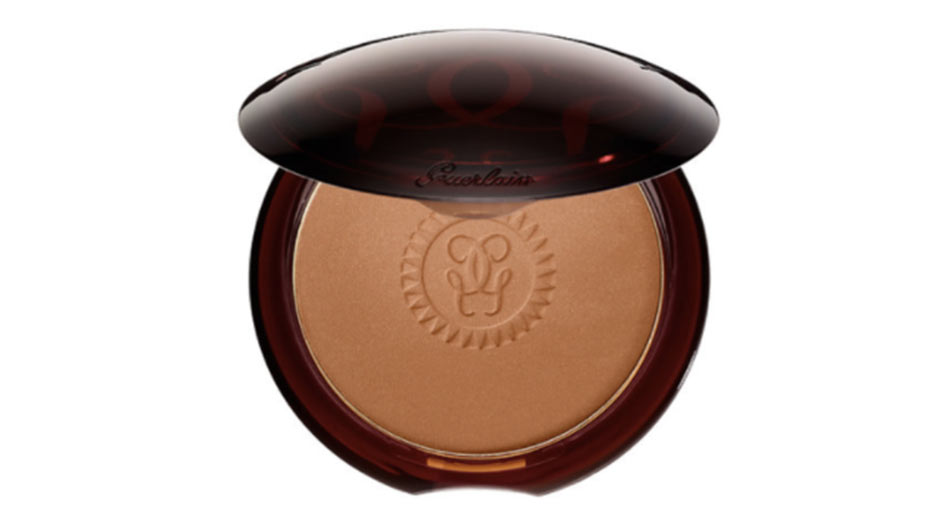 Treat Yourself To A GUERLAIN Terracotta Bronzing Powder For Just $25.99 (Down From $53!)
Ladies, it can be a struggle to find makeup that actually works and matches your skin tone. Lucky for you, we're here to end your search for one makeup must. GUERLAIN's Terracotta Bronzing Powder is nothing short of amazing. Not only does it offer a gorgeous, smooth finish, but it also looks beautiful on tons of different skin tones. From the literal originators of the bronzer, the GUERLAIN Terracotta Bronzing Powder is a staple that every woman should own. This lightly textured powder goes on smooth and provides a warm glow to enhance your natural features. Plus, it's great for mixing and matching with other makeup, so you can customize your look. It contains hydrating ingredients that won't dry out your skin, plus this terracotta bronzer also smells amazing; it contains a blend of bergamot, mandarin, gardenia and vanilla. Mmm! Ready for some good news? Our friends Daily Steals are giving SHEfinds readers access to this incredible product at a truly incredible price. GUERLAIN's Terracotta Bronzing Powder will set you back upward of $50 if you buy it at Sephora, but for a limited-time only you can get this compact for just $25.99 at Daily Steals. Yes, for real! Just use our exclusive promo code SHEFINDS4 at checkout to take advantage of this amazing deal. GUERLAIN Terracotta Bronzing Powder ($24.99, down from $29.99) SHOP MORE DAILY STEALS SALES NOW Be sure to check out these super popular fleece leggings from Anthropologie and this bestselling Nordstrom peacoat! [Photo: Daily Steals]
Drop Everything: These Are the Best Under-$15 Beauty Buys At Ulta Right Now
Weekend Project: Make Your Own Cheek And Lip Stain (It's Super Easy!)
Who doesn't love a 2-for-1 deal, especially when it comes to makeup?! And if you can get the same quality of each in one product, I'm sold. Well, there are two beauty products that if you aren't already using in tandem, you really should think about using them as a combo--cheek and lip stains! But you don't have to spend money buying a packaged deal. It's actually pretty easy (and cheap!) to make your own. You only need a few ingredients--some you probably already have lying around the house! To make this mixture, grab some water, shea butter, and an oil such as olive oil, almond oil, or coconut oil to get started. Mix one or two teaspoons of each into a small container. Adjust the amounts if you want to make this in bulk. Then to make the color or stain, there are a few methods and ingredients that you can do. If you have fruits like raspberries, or pomegranates, you can mash them up and squeeze enough of the juice out to add into your mixture. Another way to get color is to pick up some beet root powder and just mix it in. There are tons of options available to help you get the perfect shade. Make sure everything is blended evenly, and there you have it: You've made your own cheek and lip stain! [Shutterstock]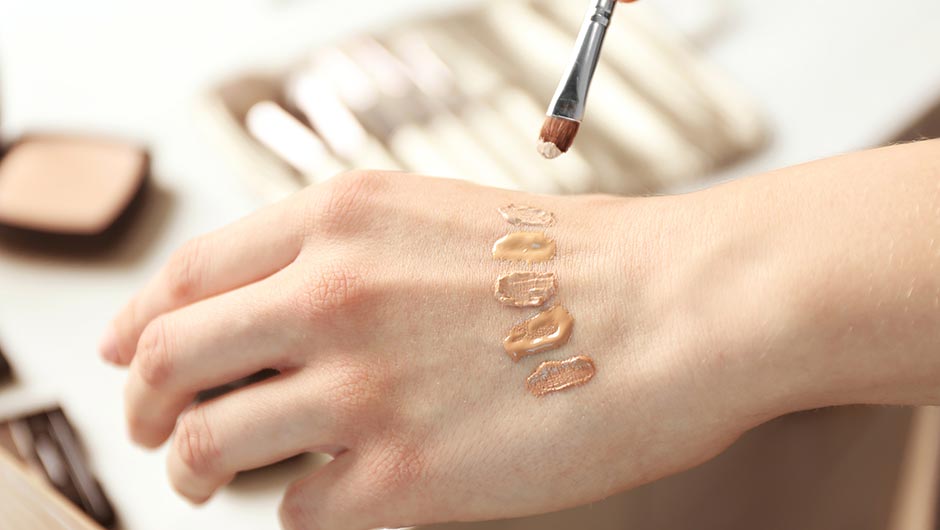 The Ultimate Guide To Finding Your Best Foundation Color Match
Foundation is one of those intriguing makeup products that can be your best friend — a friend who hides your flaws and creates a smooth, pore-less canvas that serves as the basis for the perfect makeup application. But it can also be an enemy that calls even more attention to blemishes and fine lines. The trick to making foundation work for and not against you has everything to do with finding the perfect shade for your skin tone. Of course, scoring an ideal foundation match is everyone's goal and the one that isn't always easily accomplished. Even though great brands like Fenty Beauty by Rihanna and Make Up For Ever are making it more possible to match your undertones and skin tone and find a shade that blends into your complexion, ensuring a color complements you can still be a chore. Here are five ways you can make it a lot easier. 1) Walk Outside And Be Patient It's every beauty lover's first step toward testing out foundation shades in Sephora, Ulta, and every other shop: the infamous back-of-the-hand color examination. Testing a foundation shade on your hand is as ideal as testing it on your chest or face because all of these areas tend to be similar in shades. But the hand test is obviously less scandalous than the chest and won't expose your face to nasty germs that exist on testers. After layering a few shades that mostly closely resemble your skin tone on the back of your hand, it's important to follow two more steps that are often overlooked: walk outside and expose your hand to daylight. And wait and be patient. A color will look a lot different in natural light and it can take time to settle so that you can get a good idea of what it will really look like on your skin. And if you aren't afraid to add a little tester to your face, choose to focus on your jawline, which tends to be the lightest area on your face. Wait a few minutes, bring a mirror outside, and see if it vanishes into your skin. If so, you've got a winner. 2) Always Go Darker, Not Lighter Stuck between two shades, neither of which appears to be a perfect match? If you have the budget to cover it, one of the best ways to create a gorgeous, personalized foundation shade is by blending a bit of both shades (right on the back of your hand) to create a color that works for your skin tone and undertones. Understandably, if buying two foundations is not in the stars, always go for the darker of the two tones. You can get away with a shade that's just slightly too dark, but a shade that is too light will only wash you out. 3) Technology Is Your Best Friend When It Comes To Foundation Shades Who would have dreamed more than one great app would be invented that provides an accurate assessment of the perfect foundation shade for your skin — long before you drop money on a product that could potentially be a disaster. The MADE-2-FIT app by bareMinerals is a popular choice (though it's only available on iPhones) because it actually leads you through a process that helps you finally determine your undertone so that you can stop staring at your face in the mirror while holding up a white piece of paper. It then provides bareMinerals foundation suggestions that suit your complexion. Melange Beauty is another great app that requires you do little more than upload a clear selfie shot — and, thanks to a color calibration card the company sends you in the mail, you needn't worry that your photo wasn't taken in the perfect light. 4) Do A Jewelry Test Forget that white sheet of paper. An easier way to find your undertone is by wearing gold and silver jewelry and deciding which metal suits your skin best. If it's gold, you have warm undertones, silver indicates cool undertones, and if you look stunning in both, well, you're a neutral. From there, you can more easily narrow down a foundation shade category and choosing a great shade becomes a lot simpler. 5) Ask A Beauty Professional All of those lovely people working at Sephora and other beauty chains? They happen to know a lot about makeup and skincare — many of them live and breathe beauty. Tap into their vast knowledge by asking them for advice. Often times, a seasoned pro can take one glance at your skin under good lighting and refer you to 10 foundation brands and shades that will work for you. Don't be afraid to ask questions and receive objective assessments by people in the know.
This Is Major! We're Giving Away 50 Phase 1 Sets From Glossier #SampleSaturday
It's happening, people! The Sample Saturday you've been waiting for is finally here. This week we teamed up with the one and only Glossier on a giveaway of epic proportions. We know you're probably still freaking out that Glossier is our Sample Saturday partner this week, but get this: they're giving away 50 Phase 1 sets. ::Commence freak out:: Back now? Good because we've got more amazing news. Glossier's Phase 1 set includes not one, not two, but three incredible, totally cult product. First up is the Milky Jelly Cleanser, which has this amazing consistency that feels divine on your skin. You can use it to simply wash your face or as a makeup remover to dissolve the unwanted product. This super gentle formula leaves your skin smooth and soft. Next, there's the Priming Moisturizer. Get a clean and dewy finish using this buildable moisturizer that works to soothe and even your skin tone . Last, but most certainly not least, is the multipurpose lip and skin savior, Balm Dotcom  in Original. Add this to any place that needs extra hydration (even your cuticles!) and be worry-free as it locks moisture in place. The best part? You can customize the flavor on glossier.com! If you're ready to test out these amazing products, enter the giveaway below. Good luck! (function(){ function loadScript(url, scriptId, callback) { if(document.getElementById(scriptId) != null) { return; } var script = document.createElement('script'); script.type = 'text/javascript'; if (script.readyState) { script.onreadystatechange = function() { if (script.readyState === 'loaded' || script.readyState === 'complete') { script.onreadystatechange = null; callback(); } }; } else { script.onload = function() { callback(); }; } var scriptIdAttr = document.createAttribute('id'); scriptIdAttr.value = scriptId; script.setAttributeNode(scriptIdAttr); script.src = url; document.getElementsByTagName('head')[0].appendChild(script); } function loadEmbed(){ var iframes = document.getElementsByClassName('campaign_embed'); for(var i = 0; i < iframes.length; i++) { iFrameResize({ enablePublicMethods: true }, iframes[i]); } } loadScript( '//d2xcq4qphg1ge9.cloudfront.net/javascript/responsive_embed/20150624/iframeResizer.min.js', 'campaignEmbedder', loadEmbed ); })();
New Lisa Frank Makeup Is Coming & It Couldn't Be More 90s If It Tried!
The One Drugstore Concealer You Should Start Using, According To A Dermatologist
5 Beauty Products Sephora Can't Keep In Stock Right Now
Sale Alert! The Best-Selling Tarte Shape Tape Concealers Are 25% Off Right Now
If you're looking for a long-lasting highly-rated concealer then Tarte has your go-to answer. If you haven't already ran out of the Tarte Shape Tape Contour Concealer time and time again then now is the perfect time to shop it. Why, you ask? Well, for the first time EVER Tarte is offering its beauty lover's favorite concealer for 25 percent off, only today. That means that you can shop the Tarte Shape Tape sale and snag the concealer for $20.25 rather than its original $27 price. Yes, you heard that right. How amazing is that deal?! The Tarte Shape Tape Contour Concealer comes in a wide range of 14 different shades, ranging from Fair to Mahogany. Tarte's website showcases a 5-star rating for the fan-favorite product that has also raked in almost 2,000 customer reviews. Not to mention, the concealer has also received amazing reviews at Ulta too. However, this $20 deal is only available on Tarte's website-- nowhere else. Tarte Shape Tape Contour Concealer ($20.25) The Tarte Shape Tape Contour Concealer is a full-coverage easily blendable concealer, that is also vegan. It promises to give your face a matte finish while preventing any flaking or creasing, which typically happens with many other concealers. You can also use darker shades of the concealer to master the perfect contour and highlight.  Are you confused about what Shape Tape shades you should use for your own contour and highlight? Thankfully, Tarte has the answer for that. The beauty company recommends wearing a concealer that's one to two shades darker for your contour shade and a concealer that's one to two shades lighter for the best highlight shade. Tarte recommends applying this concealer with its Quickie Blending Sponge ($16), which is super similar to the Beautyblender. You can easily dot the concealer with its applicator but then actually flawlessly blend the concealer into your skin with the Quickie Blending Sponge. [Photo: instagram.com/kimmiepxy] This amazing sale is part of Tarte's birthday week, which is filled with seven days of surprises from the company. All you have to do is simply add the discount code "ShapeTape" when you checkout for the huge discount. Other sales this week included $10 Tarte mascaras on Monday, Oct. 16, which is a big difference from its original price of $23. You never know what will happen during Tarte's seven-day sale, so make sure to visit TarteCosmetics.com to see what the deal of the day is. It's no secret that Tarte is constantly surprising beauty lovers with amazing deals and new products. And there are definitely a few incredible new products you should check out while shopping the Tarte Shape Tape sale. If you're trying to master the perfect fall eye look, then you should definitely be sure to shop the new Tartelette Toasted Eyeshadow Palette. Be sure to shop the sale ASAP and stay tuned for the next amazing deal! Luckily, we've got you covered on all of the Tarte deals that you need to know right now. For more, make sure to check out everything you need to know about Tarte's Holiday 2017 Collection. [Photo: tartecosmetics.com]
7 Beauty Products You Didn't Know You Could Buy At Target
Target is your go-to store for everyday toiletries and quick errands, but do you know what the retailer's beauty aisles have to offer? Sure, you might pick up the same Maybelline mascara you've been using for the past decade but you should take a deeper look at the newest and best beauty products there. In fact, many of the beauty products that you may visit Ulta or Sephora for are actually available at Target. Many of Target's beauty products have amazing reviews and reputations, which makes us want to try them all ASAP. Let's take a look at the seven beauty products you didn't know you could buy at Target and that you'll absolutely love. It's time to get shopping those Target beauty products right now. 1. Bath Bombs  It turns out, you don't have to rely on Lush to get your favorite bath bombs. Target offers this cozy bath bomb that you can plop in a warm bath, which is perfect for fall nights. This Da Bomb Bath Fizzer is also vegan and cruelty-free. Da Bomb Bath Fizzers™ Cozy Bomb™ Bath Soak ($4.99) 2. Witch Hazel If you didn't already know, witch hazel can work serious wonders for your skin. And this particular witch hazel has raked in amazing reviews on the Target website alone. This product soothes your skin while tightening your pores, and also protects, moisturizes, cleanses, and tones your skin. It also smells amazing thanks to its rose petal scent. Thayers Witch Hazel Alcohol Free Toner Rose Petal - 12 oz ($10.95) 3. Highly-Pigmented Eyeshadow Palettes  Who says you have to drop $50 (or more) on an awesome high-pigmented eyeshadow palette? Target offers this palette for less than $20 and it has been a hit with beauty lovers everywhere. The palette offers 16 shades and comes in different variations, the one shown below is the Cool Neutrals palette. The palette is also available in Brights and Warm Neutrals options. NYX Professional Makeup Ultimate Eyeshadow Palette ($17.99) 4. Peel-Off Facial Masks  It seems that face masks have been all the rage in the beauty world lately. From sheet masks to peel-off masks, we just can't seem to get enough. Plus, we're paying extra close attention to our skin as the fall time and cool weather creep in. Luckily, this particular peel-off mask both removes dead skin cells and exfoliates your skin. It's also packed with Vitamin CG to help illuminate your face. How amazing is that?! Vichy Laboratories Double Glow Peel Mask - 2.5 oz ($20.00) 5. High-End Self-Tanners  If you're looking for ways to maintain the last of your summer tan, look no further than Target. The St. Tropez bronzing skincare line, available at Target, has been known to give amazing results when it comes to self-tanning-- something that can often be super tricky to master. Its fast-drying formula is non-streaky and it also has a fresh scent. St. Tropez Classic Bronzing Mousse - 8oz ($41.99) 6. Korean Beauty Skincare  Target has recently released a ton of new Korean beauty products to help upgrade your daily routine. This green tea foaming cleansing gel melts makeup and dirt from your face while still being gentle. The natural anti-inflammatory properties found in the green tea ingredients combined with kale, and vitamins A and C help to brighten your skin. Whamisa by Glow Recipe® Green Tea Foaming Cleansing gel - 4.56 oz ($15.99) 7. Purple highlighter  Move over contouring, highlighting seems to be an essential part in everyone's beauty routine lately. And while golden highlighters are much more common, purple highlighters have stepped into the scene and gained major popularity. Along with the eyeshadow palette, NYX also offers this lavender lust illuminating stick to give you a beautiful dewy glow. NYX Professional Makeup Bright Idea Illuminating Stick ($7.99) For more Target content, make sure to check out the one pair of Target leggings everyone is buying right now, and the best fall shoe trends you can shop at Target. [Photo: Shutterstock]
Today Only! Get A Best-Selling tarte Mascara For Just $10
Ask any beauty-lover who makes their favorite, go-to mascara and chances are a good portion of them will name-drop tarte. Their products are beloved by vloggers, bloggers, makeup artists and real women alike because, well, they work so well. When it comes to tarte's product catalog, their mascaras are right up there at the top, so it should come as no surprise that in honor of the brand's 7th birthday, they kicked the celebration off with mascara. You ready for this? Today only every single mascara at tartecosmetics.com is just $10. Yes, people, $10! That's more than 50% off the original prices. Premium quality makeup at drugstore prices? Yes, please! Just use code MASCARAMONDAY at checkout to get your deal and remember: this offer expires tonight! tarteist™ lash paint mascara ($10, down from $23) maneater voluptuous mascara ($10, down from $23) lifted sweatproof mascara ($10, down from $23) limited-edition lights, camera, lashes™ 4-in-1 mascara ($10, down from $23) limited-edition gifted™ Amazonian clay smart mascara ($10, down from $23) limited-edition lights, camera, lashes™ 4-in-1 mascara ($10, down from $23) lights, camera, lashes™ limited-edition mascara & waterproof bottom lash mascara ($10, down from $21) SHOP TARTE MASCARAS NOW Be sure to check out the best drugstore beauty products. [Photo: tarte cosmetics]
How To DIY The Scariest 'It' Clown Halloween Makeup
Not all DIY Halloween costumes require tons of shopping, some can be almost completely created by just using makeup. We've got the perfect Halloween makeup look for you if you want to pass up on a trendy Snapchat filter makeup look and are looking for something scary. After all, it's no secret that the Pennywise It clown costume is huge this year, and mastering the makeup look can be just as amazing as the costume itself. You can easily DIY It Halloween makeup with the help of a few affordable products and a YouTube tutorial. First, let's start with the makeup products that you'll need to achieve this spooky makeup. Luckily, Halloween retailers like Party City have affordable long-lasting products that can completely transform you come Oct. 31. This white grease makeup from Party City is less than $2, but you definitely don't sacrifice quality for the price. It creates an even base for your clown makeup, and it's also wax-based so it won't crease or peel as the night goes on. Party City White Grease Makeup ($1.99) Next, you'll also need black costume makeup to emphasize your eyes and to accentuate any harsh lines. Much like the white makeup, this one also won't crack or peel after applying. Remember, the bolder the makeup the better. You'll especially want to take time with your makeup so that you can guarantee your masterpiece will show up nicely in pictures. Party City Black Grease Makeup ($1.99) Of course you'll also need red makeup. This product is essential for creating your Pennywise nose, and for creating the lines extending from above your eyebrows all the way down to the corners of your mouth. This red cream can also be applied around your lips to make your mouth appear bigger and scarier, just like Pennywise's. Party City Red Cream Makeup ($1.99) You can also intensify your eyes with this black eyeliner from e.l.f. cosmetics. It's super affordable, but is still guaranteed to give you long-lasting color with its rich formula. The felt tip is also super handy since it makes it much easier to create your clown look. You can pair this with the black cream makeup to make your eyes pop from the white makeup base. Remember, Pennywise has dark daunting eyes so you'll want to be sure to be generous when applying any black makeup to your eye area. e.l.f. Intense Ink Eyeliner ($3.00) Besides the red cream makeup you'll want to pick up a pigmented red lip color for the base of your lips. You can use the red cream makeup to create the red face lines and for around your lips, but stick to this liquid lipstick for your actual lip color. This liquid lipstick from Wet N Wild applies glossy but then transform into matte as you wear it. It has a lightweight formula but is still super pigmented, and won't dry out your lips. Wet N Wild MegaLast Liquid Catsuit Lipstick ($4.99) You can certainly pick up more tips from makeup artist Lauren Nicole on her YouTube channel. One thing's for sure, she definitely mastered this look! [embed]https://www.youtube.com/watch?v=gm76cz01gf4[/embed] We've got you covered if you're looking for even more Halloween costume inspiration. Be sure to check out this DIY Babadook costume and of course, this DIY Pennywise It clown costume. [Photo: instagram.com/mualaurennicole]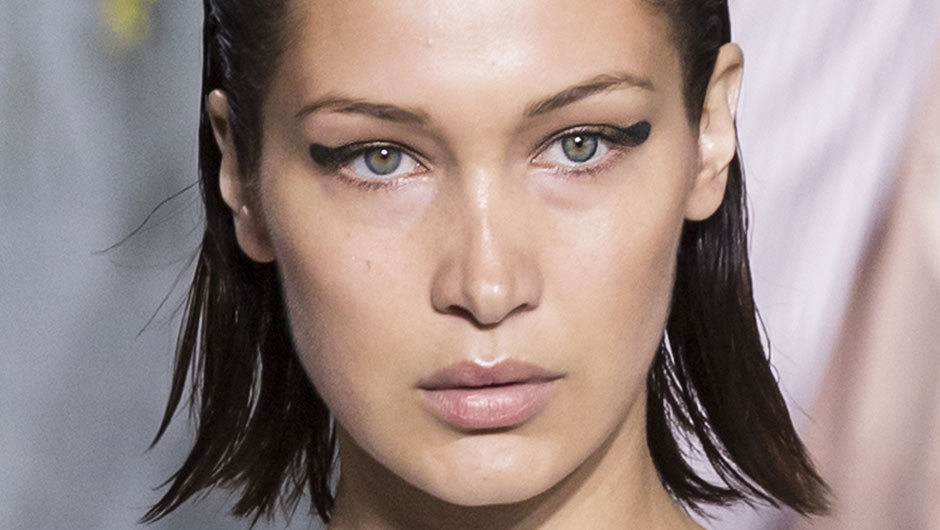 Ready To Try The Thumbprint Eyeliner Trend? These 4 Simple Steps Will Help
We've been perfecting our winged eyeliner for so many seasons now that it's natural to wonder whether our favorite eye makeup product has outworn its welcome. Never fear, eyeliner enthusiasts, that's not about to happen anytime soon — and the thumbprint eyeliner trend is proof that gel, pencil, and powder eyeliners are here to stay (indefinitely). When Selena Gomez and Lady Gaga were spotted in September with what appeared to be moon-like dots of eye makeup extending upward and way past their lids, we knew it couldn't be a mistake because goddesses don't make mistakes. So, what exactly was going on? They were simply ushering in the thumbprint eyeliner beauty trend — one I'm thrilled to say you can easily recreate at home without the help of a celebrity makeup artist. It's graphic, cool, slightly edgy, and imperfect — here's how to get this fall's thumbprint eyeliner look. 1) Ditch Your Liquid Eyeliner And Go With Shadows, Gels, And Brushes The first rule when creating thumbprint eyeliner that immediately proves it's nothing at all like a classic cat eye is that you won't need liquid eyeliner. Remember: this look requires a slightly messy touch, so ditch precision eyeliner pens in favor of tools like a rounded eye brush and gel eyeliner or seriously pigmented eye shadow. Be ready to wet your brush before applying the shadow in order to make it inky and be able to manipulate it just right. 2) Apply Primer And Eye Shadow The first step to ensuring your thumbprint eyeliner will stay safely in place is to apply a layer of shadow primer, which prevents colors from fading, slipping, and melting by lunchtime. Next, brush on a light, neutral shade below your brow bone and the inner corner of your eye to make your eye color pop. When it comes to your crease shadow shade, the sky is the limit. Feel free to experiment and work in any shade you desire — thumbprint eyeliner will be the real star here, so you can choose whether you want it to stand out against a neutral background or look even more dramatic paired with jewel or copper-shaded lids. There's no wrong move here. 3) Eye Stencils Are Your Friend Dip your round brush in water until it's damp, work the bristles into a gorgeous, deep shadow, and sweep the color along your top lashes as if you were making a cat eye. If your hand isn't particularly steady with a brush, no worries: there are a number of eye stencils on the market that adhere to your lids and provide a fool-proof guide for you to follow. When creating thumbprint eyeliner, try to find a stencil with a rounded curve at the edge — we aren't going for a perfectly straight line this time around. 4) Smudge And Keep Smudging Using your finger or a brush, drag the color up and outward past the corner of your eye, smudge it until it's imperfectly gorgeous, and don't be afraid to flatten it slightly with your pinky to create an enviable "thumbprint." You can even apply a bit of gloss to your liner, which will help you nail this slick, sleek look.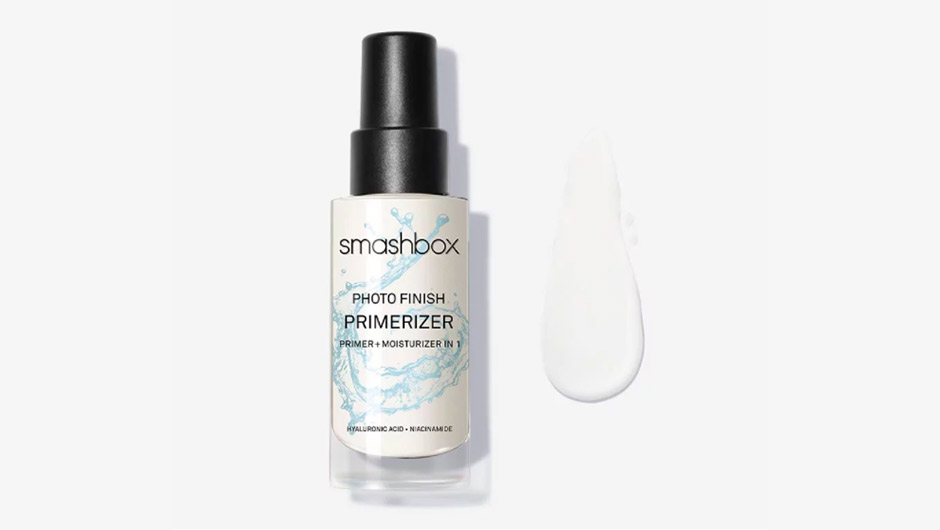 Smashbox's New Primerizer Is A Makeup Primer And A Moisturizer All In One
If you have been dreaming of finding a primer that also moisturizes your skin, look no further. Smashbox has just made dreams come true with the release of their new Photo Finish Primerizer. So what exactly does it do? It instantly increases moisture and preps skin for makeup in just one step. Talk about a time saver! Not only does it help lock in your foundation so it lasts all day, but it also prevents moisture loss. But that's not all! Smashbox's Primerizer also smooths skin, softens fine lines and improves uneven texture. It's pretty much a miracle in a bottle. Simply massage a pump or two evenly across your face with your fingertips and you are good to go for the day. SHOP SMASHBOX'S PHOTO FINISH PRIMERIZER NOW  Be sure to also check out the under the radar brand that makes the best leggings and 4 drugstore product celebrities swear by.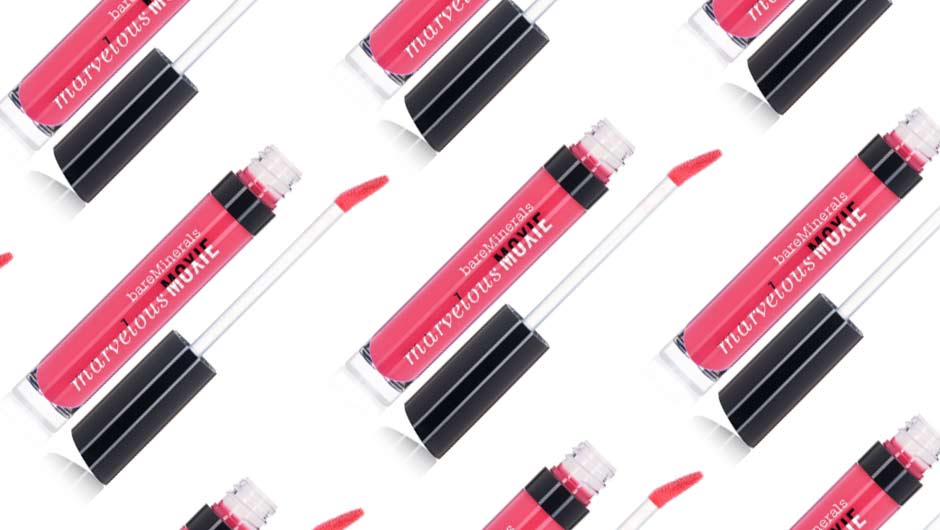 Drop Everything! Dermstore Has Tons Of Amazing bareMinerals Makeup On Sale This Weekend
If you're looking to update your makeup bag with some newness for the new season, get over to Dermstore right now. Their sale section is lit, but the highlight is how many amazing bareMinerals products they have for under $20! The one product you must to add to your beauty collection ASAP? This Marvelous Moxie Lipgloss in High Roller. This ultra-hydrating gloss not only moisturizes lips with its unique formula that includes nourishing vitamins, antioxidants, and ingredients like peppermint oil and shea butter, but it also acts as a watermelon red lip stain that'll rival the best lipstick. Plus, this award wining lip gloss is super cheap at just $13! Add this must-have to your cart ASAP! Marvelous Moxie Lipgloss - High Roller ($13.50, down from $18) But this isn't the only bareMinerals goodie you should put in your cart. Check out some of these other bareMinerals sale finds while they're still in stock. bareMinerals Flawless Definition Mascara ($14.25, down from $19) Gen Nude Radiant Lipstick - Controversy ($15, down from $20) ReadyEyeshadow - the Big Debut ($15, down from $20) Concealer Broad Spectrum SPF 20 - Dark Bisque ($15, down from $20) SHOP MORE DERMSTORE DEALS NOW Be sure to also check these must-have tops for fall at Nordstrom and these amazing jeans. [Photo: Dermstore]
Drop Everything: Wet n' Wild Released Some Amazing New Products, And They're All Under $6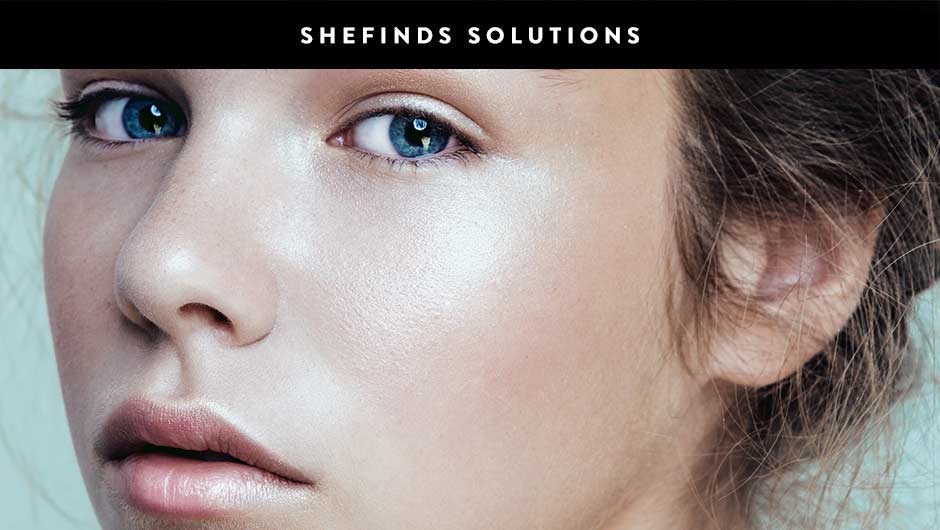 Applied Too Much Highlighter? Here's How To Fix Your Face Without Redoing Your Makeup #SHEfindsSolutions
It's happened to the best of us. In an effort to look glowy and ethereal, you get a little too heavy handed with the highlighter and now you look like a disco ball. Not cute. You might think your only option is to remove your whole face of makeup and start from scratch, but wait! You can actually fix this mistake without taking all your makeup off. Here's how: Start with makeup removing wipe or a cotton ball with a little bit of makeup remover on it and lightly dab the areas where you applied too much highlighter. By lightening up the area you won't remove a huge chunk of makeup and you might actually get the desired highlight you want. Once you have removed enough, take your foundation or concealer and just touch up the area super lightly. Now, you can either come back in with the highlighter or there still might be some highlighter leftover that looks just as dewy and glowy as you initially intended. Viola, problem solved! Be sure to check out how to ensure your makeup brushes are clean & germ free and how to remove yellow stains from the underarms of white shirts.
Get Over To Dermstore ASAP–They Have Two Amazing Lipsticks On Sale For Super Cheap Right Now
The number one makeup trick that's guaranteed to make you look and feel flawless in a flash? A bold lip, of course! And when it comes to perfecting a bold lip, choosing the right lipstick is essential. So consider this our warning to you. Dermstore is having a huge sitewide sale this weekend, and one of the best red lipsticks ever is on sale. Made in Italy, Laura Geller's Iconic Baked Sculpting Lipstick in Big Apple is not only ultra hydrating, it's also a vibrant shade of red that looks good on virtually every skin tone. Did I mention it's a steal at only $16?! Laura Geller Iconic Baked Sculpting Lipstick - Big Apple ($16.80, down from $21) If you're looking for a super moisturizing matte shade that lasts all day, snatch up Lipstick Queen's Lipstick in Rust Sinner, which is also on sale at Dermstore. Made with nourishing ingredients like shea butter, jojoba oil, and beeswax to help protect, heal, and moisturize lips, this fun color that  gives your lips full coverage for under $20! Lipstick Queen Sinner Collection Lipstick - Rust Sinner ($19.20, down from $24) Believe it or not, these gorgeous lipsticks aren't the only steals you can grab up. For a limited time, you can also take an additional 20% off of Dermstore's full priced items. Make sure to stock your cart with all the essentials while you still can! SHOP DERMSTORE'S LABOR DAY SALE NOW Be sure to check out these super cheap Kate Spade wallets and the one top you need for fall at Nordstrom. [Photo: Dermstore]
New Urban Decay Products Just Launched And You Need To Know About Them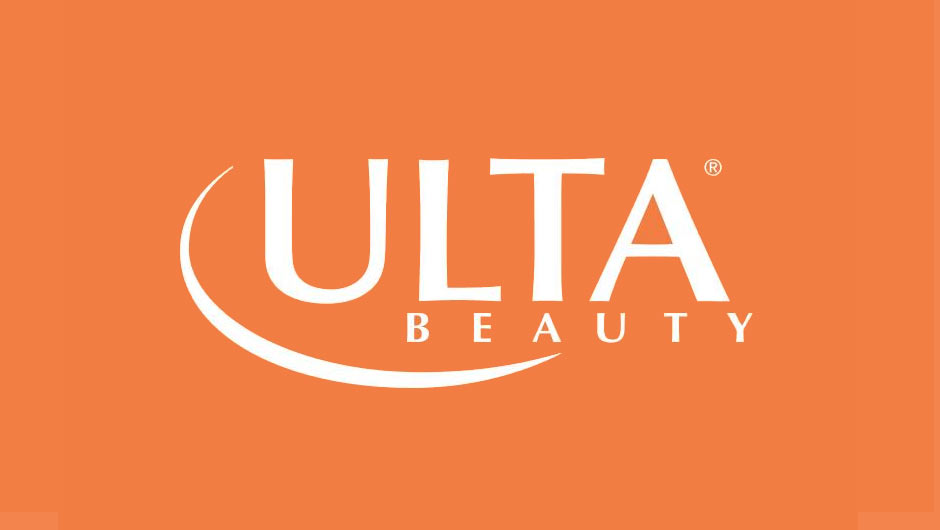 5 Beauty Products From Ulta's New Launch That Every Woman Should Own
Once And For All, This Is How To Enure Your Makeup Brushes Are Clean & Germ Free #SHEfindsSolutions
Makeup brushes can be a breeding ground for  germs, oils and bacteria. Not only is this just totally unsanitary, but it can cause nasty breakout. Who wants that?! If you want to ensure your makeup brushes are truly clean and germ free, follow these steps: 1. Wash them regularly. Get into the habit of cleaning your makeup brushes with shampoo (like SigMagic Brushampoo) at least 2-3 times a month. This will help remove old makeup and dirt. Just soap up the brush with some shampoo and rinse in warm water. If you want to be really thorough, invest in a Brush Cleaning Mat, which is gentle on your brushes, but will rid them of leftover makeup residue. Once your brushes are clean, let them dry laying fully flat before using them. 2. Use an anti-bacterial spray. In between washes, the best way to prevent germs from building up on your brushes is by utilizing an anti-bacterial spray or wipes to quickly cleanse your brushes every so often. This isn't a deep clean like with shampoo, but it will prevent bacteria from forming until you get a chance to wash them. 3. Store them properly. Finally, make sure you store your brushes in a way that they won't collect dust or dirt. Having them shoved at the bottom of your purse or makeup bag is a total no-no. Even keeping them out in the open will have your brushes prone to attracting dirt. Try to keep them in a covered case or sealed bag, especially when traveling! Be sure to check out how to remove yellow stains from the underarms of white shirts and how to stop a hangnail from getting worse.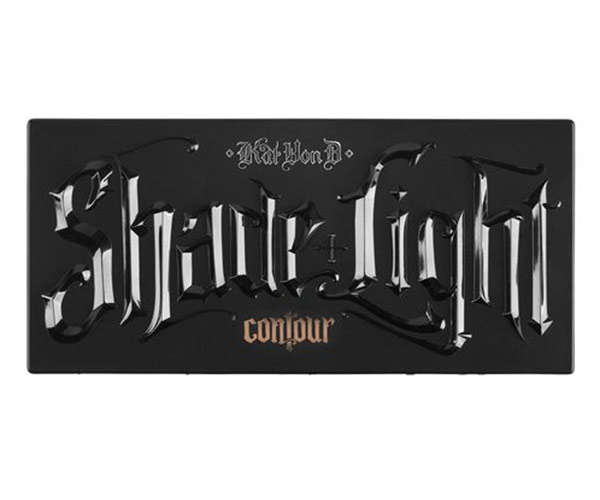 Kat Von D's Shade + Light Contour Palette Will Give You Model-Worthy Cheekbones, No Questions Asked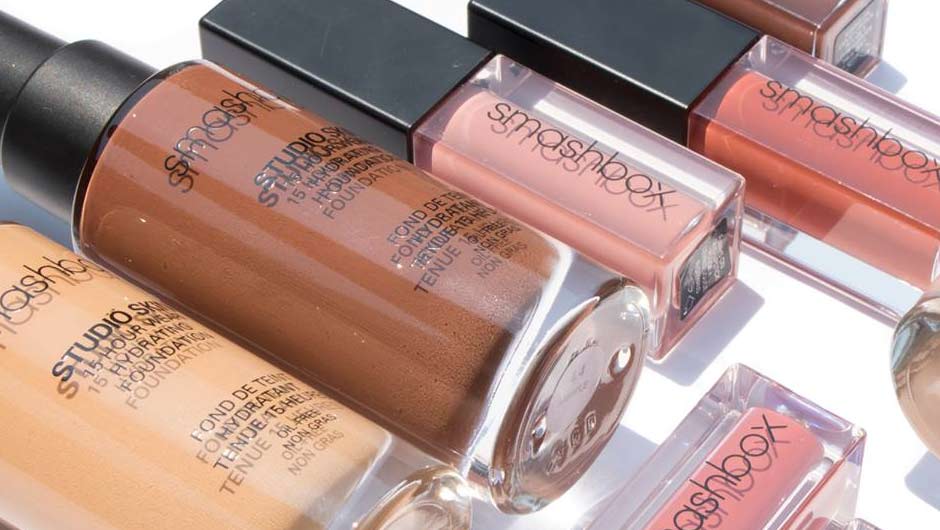 Hold Up — THIS Is How Smashbox Got Its Name?
6 BECCA Products Every Woman Should Own
How To Clean Makeup Brushes
This $7 Liquid Eyeliner Creates The Perfect Cat Eye And Legit Lasts All. Day.
There was once a time that I was terrified of liquid eyeliner. I have a shaky hand and super sensitive eyes, so most of my early attempts resulted in disaster. But, the more I practiced, the better I got. I also quickly came to learn that not all liquid eyeliners are created equal. Nailing that perfectly thin straight line has a lot to do with the product you're using. If you've been struggling to master liquid eyeliner, here's a super affordable product you should invest in ASAP: L'Oreal's Infallible Super Slim Liquid Eyeliner. I can't believe how amazing this liner is--for just $7! First things first, the applicator tip is amazing. It's nice and pointy so you can create a precise line and it doesn't dry out like so many liquid liners tend to do. The liner itself has serious staying power--I'm always amazed when I come home after a 10-hour day and it looks just as good as it did when I left the house that morning. Last but not least, how could you not love a liquid eyeliner that's easy to use and actually lasts all day at this price?! Sure, there are great $20 and $30 liquid eyeliners out there, but this one is just as good. Try it for yourself and you'll be Team Liquid Liner in no time. SHOP L'OREAL'S SUPER SLIM LIQUID EYELINER NOW Be sure to shop the best drugstore beauty products! [Photo: Walmart]
This Silicone Beauty Sponge Is A Total Game-Changer
You're probably used to applying your makeup with a sponge or brush, but if you haven't tried silicone, you need to. My favorite is the MakeupDrop +, which is the same shape as beauty sponge, only way better. Why? This silicone beauty sponge actually helps you blend your makeup like a professional while also saving product. What's more is that you can use the MakeupDrop + for tons of different products; I'm talking foundation, concealer and even highlighter! How exactly does it work? Simply apply a small amount of product onto the applicator and then blend into the skin like normal. If you need to draw sharp lines or get to the inner corner of your eyes, use the tip of the blender. An added bonus? You can use this applicator before you even put on any makeup. Dabbing your face with the MakeupDrop +  before you apply any makeup will quickly rid your skin of oil and dirt to ensure a truly flawless application. SHOP THE MAKEUPDROP+ NOW Be sure to also check out the one product you need when blemishes pop up and how to wear fall hats.
Get Winky Lux's Brand New Mini Lip Pill Kit For Only $12 With Our Exclusive Promo Code
Calling all beauty lovers and lipstick addicts! Winky Lux, the brand that brought us the unforgettable and super gorgeous Flower Balms (yes, the ones that have an actual chrysanthemum suspended in them!) just released their new Mini Lip Pill Kit and I'm obsessed! This fun and fierce collection of matte lipsticks features some of Winky Lux's most popular shades including Meow (pink), Pippy (mauve), City (plum), Royal (purple), and Heart (red). And let's not forget the standout capsule pill packaging that's perfectly compact so you can drop any one (or all!) of these lip pills into your purse, clutch or wristlet for an extra pop of color on the go. Need to get your hands on this lip kit, stat? You're in luck! For a limited time, SHEfinds readers will receive 25% off of any Winky Lux purchase with code SHEFINDS25 at checkout. That means you can snatch up the Mini Lip Pill Kit for a steal at only $12. P.S. You may also want to grab some of Winky Lux's other amazing products like the Flower Balm and the Marzia Natura Palette while they're on sale with our exclusive promo. You're welcome! Flower Balm Jelly Lip Stain ($14) Marzia Natura Palette ($15) SHOP MORE WINKY LUX PRODUCTS NOW Be sure to shop the new NARS foundation stick! [Photo: Winky Lux]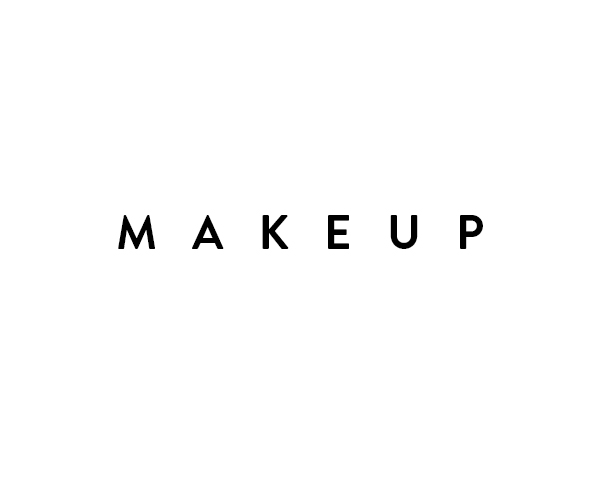 Drugstore Beauty Awards 2017
Drop Everything–The New NARS Velvet Matte Foundation Stick Is Now Available At Sephora!
Foundation sticks are one of the trendiest products in the beauty world right now. Not only are they portable making them perfect for mid day touch ups, but they're also versatile. A good one works just as well for a natural look as it does when you're going for full coverage finish. One of the most highly anticipated foundation sticks ever? NARS' Velvet Matte Foundation Stick! I was lucky enough to try the foundation stick early and oh. my. gosh I am obsessed. First off, it glides onto the skin like butter and blends so easily. And even though it has a matte finish, it doesn't leave your skin looking cakey at all. It also comes with a blender on one end so you can take it on the go. Swipe the applicator across your skin for a more natural look, or stipple it into your skin for more full coverage. Best of all? The foundation comes in 20 different shades! You know what that means, right? You can get a lighter and darker shade to highlight and contour with! If you are ready for the foundation stick of your dreams, don't wait! This product is available at Sephora today and on September 1st, you can purchase at a NARS boutique or on narscosmetics.com! SHOP THE NEW NARS VELVET MATTE FOUNDATION STICK NOW Be sure to also check out how to give your skin the detox it deserves and how to wear jeans and boots this fall.
We Tried Peel-Off Lip Stain–And Here's What Happened
We know that the peel-off lip stain makeup trend sounds absolutely bonkers (like, is it candy or makeup?) but trust us, this Cocoon Lip Stain ($22) from Cailyn Cosmetics actually works incredibly well. Here is our Marketing Coordinator (and part-time hair model) Amanda Bauer trying it out: https://youtu.be/68enEsDV_jE So, it's pretty easy to use. You just carefully apply the lip stain, as you normally would, and let the thick gloss dry for 10 minutes. Then, peel the dried pieces off your top and bottom lips for a matte finish! It leaves you with a flawless color-stained pout that's light and subtle. How pretty! Even though the finished product doesn't look as dramatic as the photos on the website, your lips still get a splash of long-lasting color coverage, and you don't have to worry about lipstick rings staining your wine glasses (#GirlProblems). The Cailyn Cosmetics stain comes in four vivacious colors: Tantalizing Orange, Innocent Pink, Pink Desire and Devilish Rose. Cocoon Lip Stain in Pink Desire ($22) You can also check out this set of peel-off lip stains from Walmart. For a third of the price, you get 6 lip stains in red, pink and orange hues that you can bust out for any occasion. Their fun names, like "Lovely Peach" and "Sweet Orange," make them an even cuter makeup essential. 6-PACK Peel-Off Colored Lip Stain Gloss ($7.99) Berrisom is another popular peel-off lips stain brand that beauty masters alike have adorned on their lips. It's a Korean beauty company, so be warned that the product's directions don't come in English. Berrisom Oops My Lip Tint Tattoo Pack ($15) When you apply this product, make sure you don't get it anywhere other than your lip line because, you guessed it, it'll stain. Precision is key here, ladies, so arm yourself with a steady hand and a lot of patience. Otherwise, your mouth might have the semi-permanent appearance of a popsicle mustache. Also, if you have super chapped lips, be careful. In some extreme cases, people with dry lips reported that actually peeled off pieces of their skin or experienced bleeding when taking off the product. To make the removal process as painless and safe as possible, moisturize your lips thoroughly before you rip the stain off. But, despite negative warnings, peel-off lip stains have a tattoo effect and supposedly stay on for a full 10 hours—way longer than any other regular lip color. People who used the peel-off stain even noted that they still had leftovers the next day, which makes evenly applying the product inside the lines HUGE. If you mess up, your makeup mistake haunts you for ten whole hours (gasp!). Make sure you don't miss any spots, either. You can apply another coat before the stain dries to ensure that you've got every inch of your lips covered. Don't forget to check out more videos: how to straighten your hair like a pro (featuring Amanda, obvs) and the right way to shape your eyebrows (with ya girl who wrote this post). [Photo/Video: Shelby Rodriguez]
Drop Everything–We're Giving Away 500 Vanity Planet Makeup Brushes #SampleSaturday
You may be feeling some deja vu, but rest assured you aren't losing it. Since so many of our readers wanted to win a makeup brush set the last time we partnered with Vanity Planet, we teamed up with them again to give 100 more readers the chance to put their incredible makeup brushes to the test. But it gets better. This time we aren't giving away just any makeup brushes. 50 lucky SHEfinds readers will be among the first to experience Vanity Planet's brand new 10-piece oval makeup brush set. They just launched and take my word for it, they are amazing. The oval shape is designed to ensure blending your makeup easy. Together with the tightly packed synthetic bristles, you're left with a seriously flawless complexion. The brushes are also durable and flexible, but even better, they waste less makeup. Didn't I tell you they were incredible?! If you want to try these amazing brushes for yourself, be sure to enter the giveaway below. Good Luck! (function(){ function loadScript(url, scriptId, callback) { if(document.getElementById(scriptId) != null) { return; } var script = document.createElement('script'); script.type = 'text/javascript'; if (script.readyState) { script.onreadystatechange = function() { if (script.readyState === 'loaded' || script.readyState === 'complete') { script.onreadystatechange = null; callback(); } }; } else { script.onload = function() { callback(); }; } var scriptIdAttr = document.createAttribute('id'); scriptIdAttr.value = scriptId; script.setAttributeNode(scriptIdAttr); script.src = url; document.getElementsByTagName('head')[0].appendChild(script); } function loadEmbed(){ var iframes = document.getElementsByClassName('campaign_embed'); for(var i = 0; i < iframes.length; i++) { iFrameResize({ enablePublicMethods: true }, iframes[i]); } } loadScript( '//d2xcq4qphg1ge9.cloudfront.net/javascript/responsive_embed/20150624/iframeResizer.min.js', 'campaignEmbedder', loadEmbed ); })();
I Found The Most Amazing Makeup Brushes Ever… At Walmart!
Quality makeup brushes should be an essential part of your beauty collection, but they can be so expensive. *insert unlimited crying emojis* Well I'm here to tell you about a new brand that makes makeup brushes that are high quality, stylish and shockingly affordable! MODA brushes are my new must-haves for my everyday makeup routine. Because they're so inexpensive (and because I'm a total addict!), I own brushes from all the collections. My favorite, though? The Prismatic Face Perfecting Kit. These brushes are similar to high-end brushes that go for $80 a piece, but this set is just $16 and includes 4 amazing brushes. The bristles are so soft, smooth and well-made so they apply makeup evenly and don't shed. Also, look how colorful and pretty they are. #Goals! MODA has a bunch of makeup brush sets from pink and purple brushes to metallic silver and gold. It's safe to say I'm obsessed and I know you will be too. SHOP MODA'S PRISMATIC FACE PERFECTING KIT NOW Be sure to check out the best drugstore highlighter and the best drugstore foundation I've ever used! [Photo: MODA Brushes]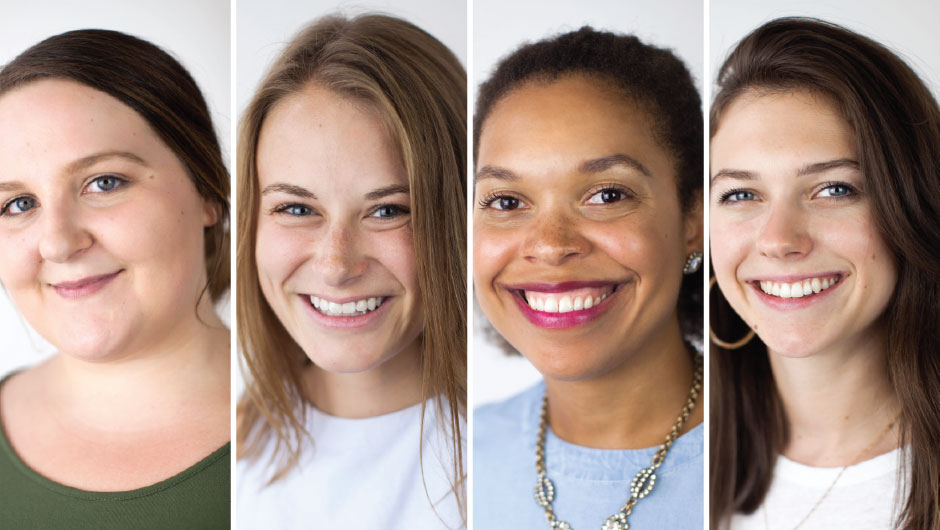 You Have To See These Before And After Pics Of Women Wearing Eyeliner #TinyTweaks
Use Our Exclusive Promo Code To Save 15% On Winky Lux's Cult Flower Balm (And More!)
If you follow any beauty-lover on Instagram or YouTube, chances are you've probably seen them going gaga for the Winky Lux's Flower Balm. They're those super pretty lip balms that have a flower--a real chrysanthemum!--suspended within them. How amazing, right? They're almost too pretty to use, but you have to use it. The balm is specially formulated to react with your body's pH level and deliver the perfect shade of pink for you. Even better, this balm keeps your lips hydrated for hours. Need to try this balm now? You're in luck! For a limited time only, SHEfinds readers will receive 15% off any Winky Lux purchase with code SHEFINDS15 at checkout. That means the Flower Balm could be yours for just $11.90! Flower Balm ($14) You should also know that Winky Lux actually has a whole collection of ridiculously amazing beauty products. From eyeshadow to primer, this is the perfect opportunity to makeover your makeup bag with a whole slew of new goodness from Winky Lux. It's all on sale, after all! Two of my other faves (besides the Flower Balm, of course)? Winky Lux's amazing Highlight Balm and their limited edition eyeshadow palette with Marzia. The colors in the eyeshadow palette are gorg, but I'm especially in love with the case. It's so pretty. Strobing Highlight Balm ($16) Marzia Natura Palette ($25) SHOP WINKY LUX NOW Be sure to check out bkr's new 1 liter bottles and cute leather bags under $100. [Photo: Winky Lux]
Once And For All, This Is How To Prevent Lipstick From Sinking Into The Creases Of Your Lips #SHEfindsSolutions
Who doesn't enjoy wearing lipstick? I mean, there are so many shades to choose from and it can be so much fun to switch up your look from day to day. What's not so fun, though? When your lipstick starts to settle into the creases of your lips, causing you to look anything but #flawless. Luckily, there are plenty of ways to avoid this issue. Follow the tips and tricks below! Tip 1: Exfoliate your lips before applying lipstick. Using a lip scrub will help to keep your lips moisturized and prevent cracks and creases from dryness. Tip 2: Use a lip liner. This will not only make your lip color last longer, but will also act as a barrier so your color doesn't sink into the creases. Tip 3: Use a lip primer. A primer will fill in any cracks before you apply lipstick so it goes on smoothly. Tip 4: Don't apply too much. After you put on your lipstick, dab your lips with a tissue to pick up any extra product that could move to unwanted places. Be sure to also check out 4 skincare products celebs swear by and 7 items every girl boss needs in her closet.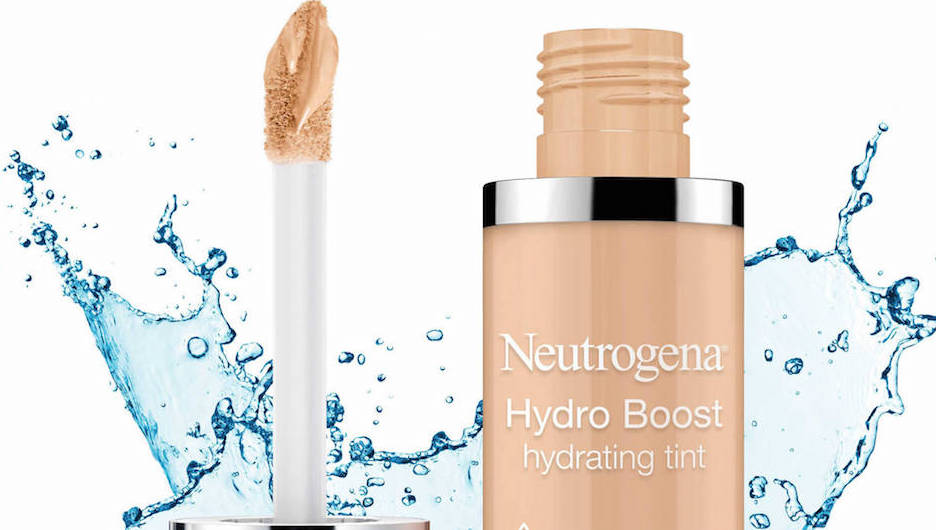 Neutrogena's Hydro Boost Hydrating Tint Is Hands Down The Best Drugstore Foundation I've Ever Used
I'm about to blow your mind. A good coverage foundation that's less than $15 at the drugstore? Yup, I found it! Worried that I was going through my $50 bottle of foundation way too fast, I decided to try Neutrogena's Hydro Boost Hydrating Tint and make no mistake about it, I'm a believer! I'll start by saying that I haven't had great luck with drugstore foundations in the past. Historically, they've made my skin look dry and flakey, the coverage is mediocre at best and they hardly last even half the day. The exception is this foundation from Neutrogena. It's super lightweight and hydrating on my dry skin, but it also has really buildable coverage. Whether I need a full face of makeup or just some light fixes, it's perfect. I also have to point out how awesome the applicator is. It's a large doe foot brush, so it's super easy to apply all over your face for blending. Seriously, I can't express how easy this is to use. It makes waking up and getting ready in a rush so much less difficult. If you're looking for a top notch drugstore foundation, this one is it. I'm a convert! SHOP NEUTROGENA'S HYRDRO BOOST HYDRATING TINT NOW Be sure to check out the perfect lightweight scent for your hair and body and the best lashes for beginners.
The One Product You Need For When Pimples And Blemishes Pop Up Out Of Nowhere
Ever have a blemish appear out of nowhere in the middle of the day? I know the feeling of panic setting in as you worry it's going to peek through your flawless makeup application. Before you get to full-on freakout, though, there's a solution: Indie Lee's Blemish Stick. What exactly does it do? This product works as a fast-acting acne treatment and starts shrinking blemishes, reducing redness and the appearance of pores as soon as you put it on. Basically everything you could ever want in one simple stick. The best part, though? The product applies clear. Which means if you have to apply it in the middle of the day over your makeup, no problem. Simply dab the wand on the targeted area and let it dry. That's it! I'm telling you, this product needs to be in your purse at all times. SHOP INDIE LEE'S BLEMISH STICK NOW Be sure to also check out how to remove a foundation stain without having to use a washing machine and how to style an oversized shirt.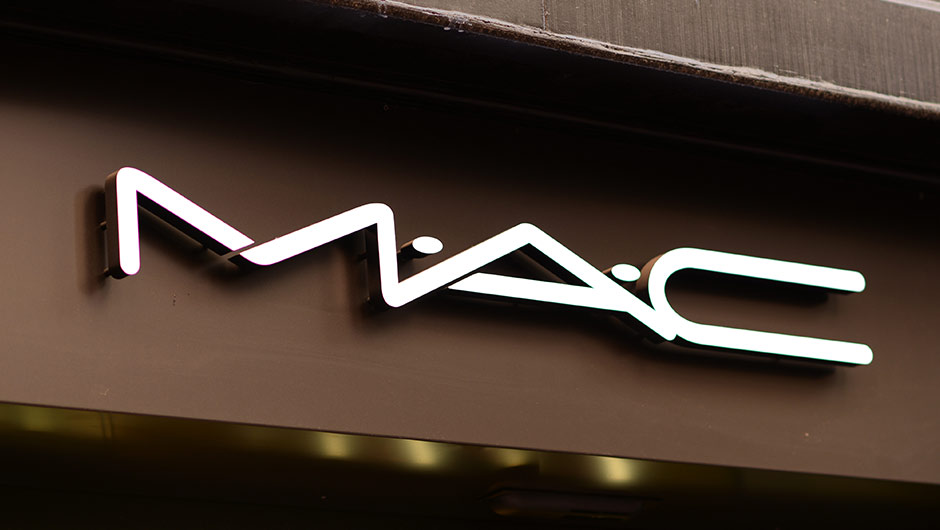 Drop Everything You're Doing: M.A.C. Products Are Coming To Nordstrom Rack With HUGE Discounts