Your Last Great Score For 2015? Hilary Duff's 50% Off Marc By Marc Jacobs Booties
In case you didn't know, Hilary Duff's shoe game is strong. Whether she's wearing sneakers or boots, we're always dying to know where she got her shoes. Our latest obsession of hers? These Marc by Marc Jacobs True Rebel Carroll Studded Leather Ankle Boots ($224, down from $448) which just so happen to be 50% off right now. Snag them below ASAP! Marc by Marc Jacobs True Rebel Carroll Studded Leather Ankle Boots ($224, down from $448) Don't miss Kate Hudson's holiday sweater find and Alessandra Ambrosio's fringe bag. [Photo: Splash News]
This Mini Marc By Marc Jacobs Backpack Crossbody Bag Is At The Top Of My Fall Wish List
I love bags the way some women love shoes. Even though I have barely any storage space in my apartment, I always feel compelled to treat myself to a new purse when fall arrives. This season, I can't get over this Marc by Marc Jacobs Domo Biker Grommet Mini Backpack Crossbody ($298). It looks like a mini backpack, but it has a crossbody strap so you actually wear it over your shoulder. It's the perfect going-out bag, but also great for brunch with friends or a weekend shopping. Plus, who doesn't need another small bag that doesn't kill their back? It's only available at Bloomingdale's, so snatch yours up below. Marc by Marc Jacobs Domo Biker Grommet Mini Backpack Crossbody ($298) Marc by Marc Jacobs Domo Biker Grommet Mini Backpack Crossbody ($298) Be sure to check out the best colorful suede for fall and Kourtney Kardashian's cute sweater dress. [Photo: Bloomingdale's]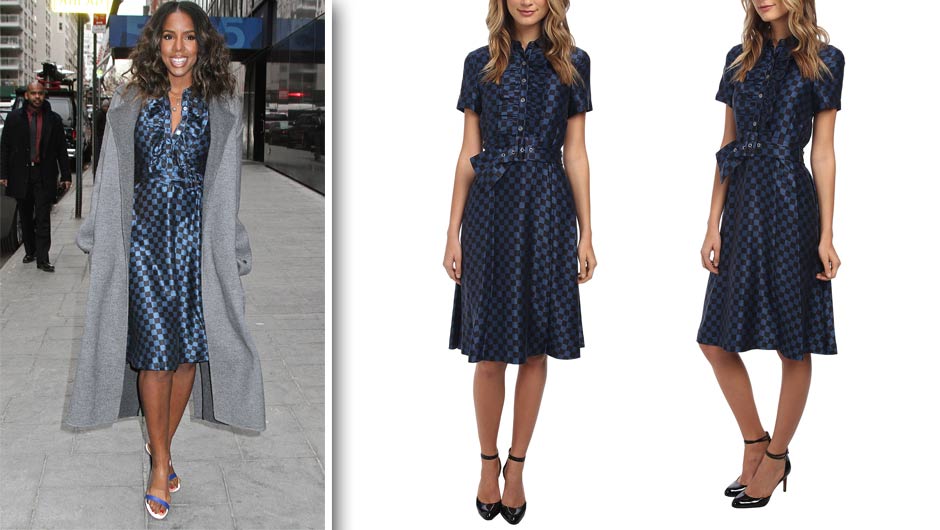 Wear Kelly Rowland's Checkerboard Dress To Every Country Club Event On Your Calendar
Singer Kelly Rowland looked extra fresh on her way to a taping in New York City wearing this Marc by Marc Jacobs Checkerboard Satin Dress ($498). We think this patterned shirtdress would be ideal for all your Easter/Passover/whatever conservative upcoming event you have. Plus, the dark colors make this a year-round dress. Cinch your waist and sway those hips because this dress is uber flattering, even after all that matzah. Shop it below! Marc by Marc Jacobs Checkerboard Satin Dress ($498) Shop more celebrity style like Jamie Chung's oxfords, Jessica Alba's sandals and Jessica Biel's moto jacket. [Photo: Splash News]
Marc By Marc Jacobs & Urbanears Teamed Up On Washable Headphones
Marc by Marc Jacobs and Urbanears just dropped a bomb on us. The two teamed up on a collection of headphones in over-ear and earbud styles. They come in three limited-edition colors that represent the extremes of nature: Oil, Ocean and Berries. So now about that whole being washable thing. The Hulman model (over-ears) come with a detachable canvas headband and ear cushion that you can throw in with laundry. Washing your phones doesn't just keep 'em looking so fresh and so clean, but also gets rid of lint and static to improve sound. Who knew?! Pretty cool, right? These retail for just $60, which means they're the perfect holiday present or treat yo self gift. SHOP MARC BY MARC JACOBS X URBANEARS NOW And don't forget to check out: Kate Spade Saturday's secret sale, Zara's faux leather jackets and celebs wearing One Teaspoon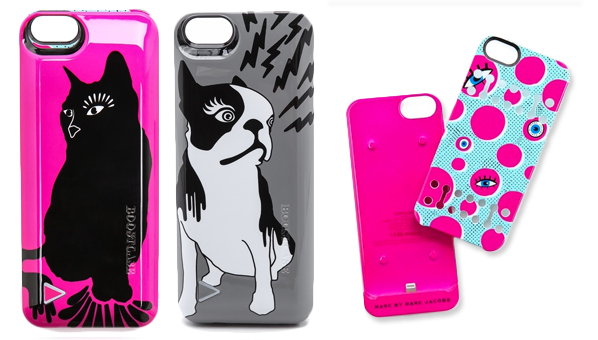 Marc Jacobs' New iPhone Case Charges Itself
We live in connected times, my friends, and for the gal on the go, your smart phone is the modern day equivalent of a life saver. From catching up on this month's book club read to answering emails while grabbing a quick lunch, the last thing you need if a low battery. Luckily, Marc by Marc Jacobs has teamed up with BoostCase to help you alleviate a low charge with one of your favorite brands. The quirky cases were designed by Hattie  Stewart, an artist who teamed up with Marc on his resort 2014 accessories (which you can see here), including the drawings of Marc's favorite Boston terrier Olive in ring and necklace form. The Marc by Marc Jacobs Rue iPhone 5 Boostcase ($98)  itself is a simple snap-on, but includes an extra 24-hour charge for those days that you just can't get near an outlet, but still very much need your mobile connectivity. The case fits iPhone 5 and 5s, and there is an iPad version as well. Each BoostCase includes a micro USB cord so that when you finally do have a little downtime, you can charge your device, case and all. GET IT HERE  For more news, check out the next It bag or read up on botched photoshop jobs from the likes of H&M.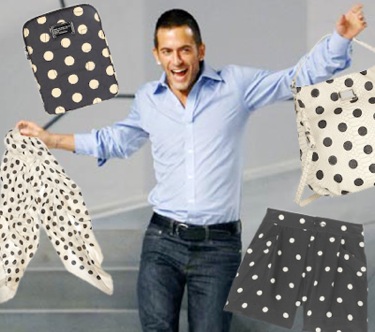 Marc Jacobs Is Semi-Obsessed With Polka Dots: Shop His Spring Line Now
We're starting to think Marc Jacobs has a little bit of a polka dot fetish going on: First he announced Louis Vuitton's upcoming collabo with Japanese artist Yayoi Kusama (famous for her polka dot installations), and now his spring Marc by Marc Jacobs collection has us seeing spots. (more…)
Marc Jacobs Is Knocking Off The Ray-Ban Knockoffs (For $110 A Pop)
Marc by Marc Jacobs' $110 version is on the right. The 80 cent bulk version is on the left. But we hardly see a difference. It used to be that American Apparel was the patron saint of sorority-themed clothing, but now, it looks like Marc Jacobs is trying to win over the Kappa crowd. The Marc by Marc Jacobs Flat Top Sunglasses ($110) are essentially glorified 80's neon-arm wayfarers that have since become staples at college homecoming games, sorority bid days, and even hipster weddings. But apparently MJ decided they also have a place on Shopbop. For a roughly 1,000% markup. I can't decide if this is mildly funny or just plain abysmal.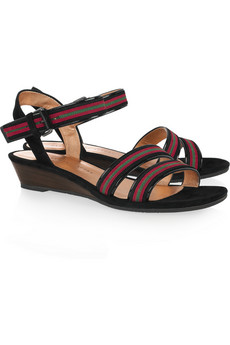 Marc By Marc Jacobs' New Sandals Look Dangerously Similar To Tevas
Remember that terrifying day last year when Teva (yes, the velcro sandal company your hippie dad wears hiking) announced their foray into the women's stiletto market? And while this isn't exactly the second coming of the Teva high heels, it's not far from it. Apparently Marc Jacobs took a cue from the outdoorsy brand with his new Marc by Marc Jacobs striped wedge sandals, which retail for $280 on Net-A-Porter. I know Marc by Marc is essentially considered "sportswear," but this is pushing it. (more…)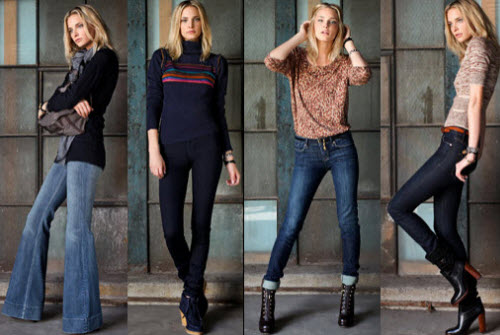 Marc Jacobs Re-Launches His Denim Line (Plus, Rumors About His Departure From Vuitton)
Marc Jacobs is getting really serious about his denim collection. While in previous years, they weren't the attention-grabbers of his collection, Jacobs just relaunched his jeans collection, and gave it a new name, Marc by Marc Jacobs Standard Supply denim (just like those cute & casual canvas totes everyone carries on the weekends), to emphasize the change even more. In further Marc Jacobs news, WWD reported today that Jacobs could be headed to Dior, and Phoebe Phillo, formerly of Celine, could take over his post at Louis Vuitton. (more…)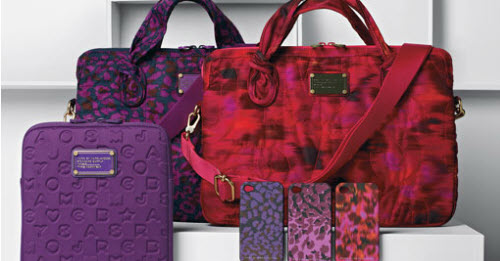 Cover Up Your Gadgets: Marc by Marc Jacobs Tech Accessories Are Irresistible
Marc by Marc Jacobs has launched an entire line of iPhone covers, laptop bags, and iPad cases...so there's no excuse for not wrapping your tech toys in Marc Jacobs, girls. Check them out at Nordstrom. Check out all of this week's best sales and deals, stylish laptop bags, online sample sales and best find of the day picks.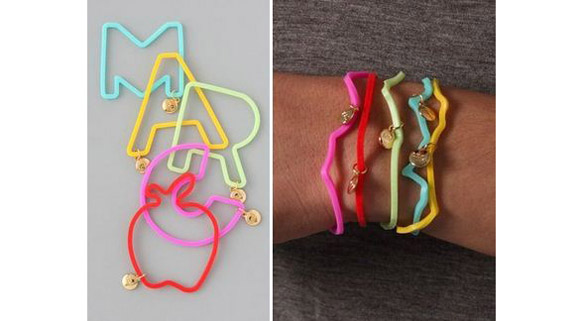 Got A Tween In Your Bridal Party? Marc Jacobs Silly Bandz Is The Best Gift Idea Ever
Just in case your soon-to-be flower girl doesn't already think you're the coolest aunt ever, this Marc by Marc Jacobs Jelly Bracelet Set ($15) should do the trick. Not only are these trendy bracelets super cute with their gold-plated logo charms, their bright colors make them the perfect gift for a summer flower girl. Heck, you might even want a set yourself. Outfit all the ladies in your bridal party with picks from our guides on flower girl dresses, simple bridesmaid dresses, and mother of the bride dresses.
Peplum Wedding Dresses: Why Wear Just 1 Skirt When You Can Have 2?
A ruffle here and there can do wonders for a bride's figure. Peplum dresses have been all over bridal runways (think everyone from Oscar de la Renta to Melissa Sweet), and for good reason - this versatile style can create, accent, or conceal curves, all depending on the placement of one little frill (or a few). (more…)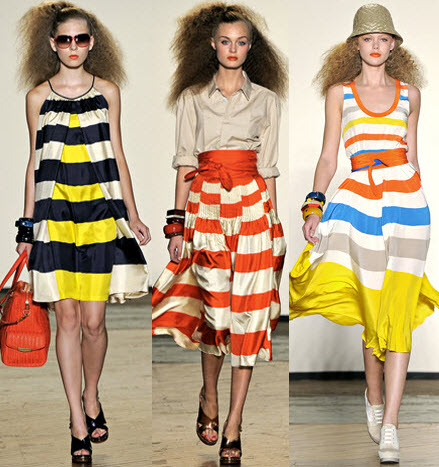 Take 40% Off Marc by Marc Jacobs Striped Dresses Straight From The Runway And Make An Of-The-Moment Statement
Get these spring 2011 Marc by Marc Jacobs runway looks on sale! It's Nordstrom's half-yearly sale! It just started today, so GET OVER THERE because this stuff doesn't last long. Personally, I'm planning to pillage the Marc by Marc Jacobs section. If you're looking to update your spring/summer wardrobe, look no further than stripes and prints--the louder and crazier the better, trust us.  It's hard to resist these Marc by Marc Jacobs dresses that we were seriously coveting on the runway, are 40% off. Not your style? Check out the rest of the Nordstrom half-yearly sale instead. (more…)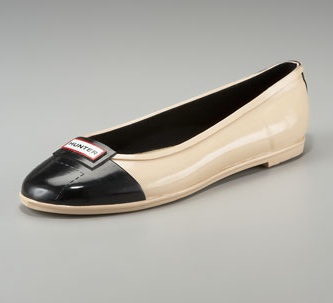 These Hunter Rain Flats Look Suspiciously Similar To These Marc Jacobs Ballet Flats
From left: the Hunter flats ($98) and the Marc by Marc Jacobs flats ($158.94, down from $195) Hunter (the infamous rain boot company) came out with a line of water-resistant ballet flats that look eerily similar to these Marc by Marc Jacobs flats (right).  But let's address matters one at a time: Hunter makes ballet flat rain shoes?! When did this happen? Well, we must have been living under a rock, because apparently they've also come out with really adorable Hunter Boat Shoes, too. But onto the next point, their waterproof ballet flats look strikingly similar to these Marc by Marc Jacobs flats, which happen to be on sale here at Endless.com (Get 'em while they're hot, though---a little birdie tells us there are only 2 left in stock). But copycats aside, both shoes are well under $200, so why not just buy both and use them interchangeably pending the weather forecast? Shop these, and two other styles of Hunter flats right here at Bloomingdale's. Be sure to check out all of our posts on Rain Boots, as well as our buying guides on Stylish Rain Boots and the Best Rain Gear.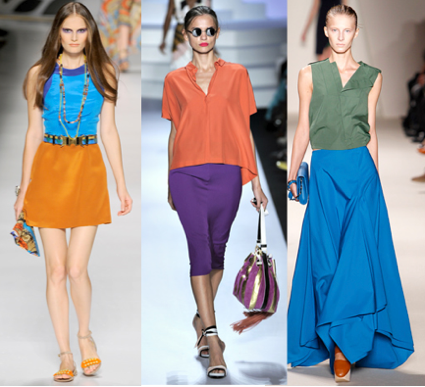 All The Cool Kids Are Colorblocking; Get Your Bridesmaids On Board With The Trend
Colorblock is back, and we're pretty okay with that. As seen on the spring 2011 runways of Akris, Diane Von Furstenburg, Etro, and more, this is a trend that will add a big splash of color and personality to your wedding. We've found a few runway worthy styles that you can scoop up now. (more…)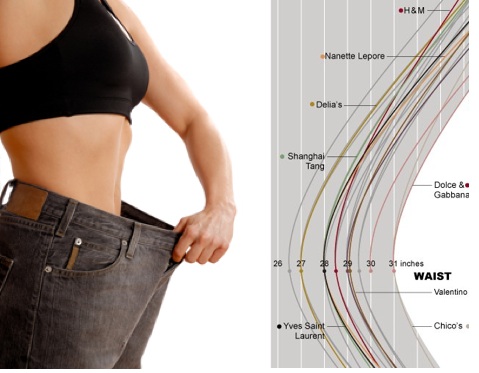 A Size 2 At Gap Is An 8 At Banana Republic: Shopping At Lower Priced Retailers Makes You Feel Skinnier
This weekend, the New York Times published a fascinating article on sizing discrepancies amid retailers, which asserted that "vanity sizing" (the process of sizing clothing larger than it's true size so as to make customers feel thinner) was more prevalent in the lower-priced lines. Furthermore, the NYT study found this to be the case even within the same companies! (more…)
Shopbop Has 70% Off Resort And Summer Dresses – Just In Time For Your Honeymoon
Whether your honeymoon consists of  island hopping in Tahiti or cozying up with your hubby on the beach, Shopbop has you covered with a major sale on resort and summer dresses now. Get up to 70% off maxi dresses, bright tunics, beach cover-ups and more. (more…)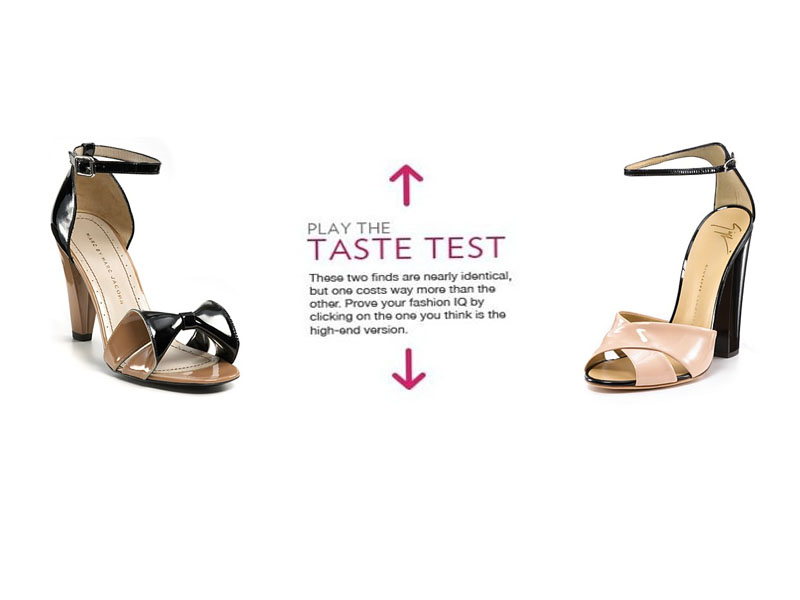 Can You Spot Which Colorblock Sandals Cost $252 More Than The Others?
Press your luck with all of our Taste Tests. Save more with our calendar of online sample sales. Join our e-mail list for exclusive SHEFinds updates.
Marc Jacobs Doesn't Care What Shape Your Face Is: His Aviators Are Universally Flattering
You know those  magazine articles that tell you which sunglasses to buy if your face is a heart shape like Reese Witherspoon's? It's a bunch of crap. These Marc by Marc Jacobs aviators are the best pair of sunglasses around: not only are they universally flattering on all faces, whether you're a hexagon or a triangle, oval or square. Oh yeah, and they're only $110. A steal for designer shades. Check out our entire guide to sunglasses, plus all of this week's best sales and deals and online sample sales.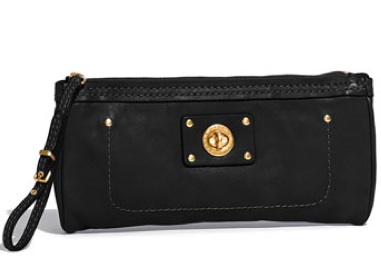 Attention Leather Lovers: Marc Jacobs Wallets And Handbags Are 30% Off
If you're a sucker for all things Marc Jacobs, today is a good day. Nordstrom has leather handbags, clutches and wallets for over 30% off. Happy shopping: The perfect mini wristlet, this Marc by Marc Jacobs 'Totally Turnlock Bentley' Leather Clutch ($118.90, down from $178) is a steal at under $120. For a chic handbag style, look no further than this 'Classic Q High Schooly' Top Handle Satchel ($329.90, down from $498) (more…)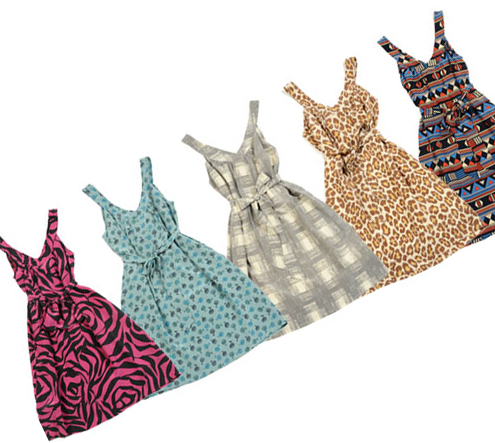 The Marc By Marc Jacobs Anniversary Collection Is Like A Hollywood Re-Make: Shop Now
The time has finally come to announce the arrival of Marc by Marc Jacob's Anniversary Collection. We've been counting down since day one, and now we can shop these blast from the past dresses, tops, and skirts in our our favorite department stores. (more…)
The '70s Are Huge For Spring; Shop On-Sale Wide Leg Jeans And Printed Tops & Dresses Now
Rachel Zoe is KIND of our hero (and her Anne Hathaway Oscars looks proved it) - so when we see the "Rachel Zoe pick" seal of approval on Piperlime, we're sold. Luckily, this batch also happens to be on sale - which is perfect since the 70s trends of wide leg jeans, and printed tops and dresses, is so huge for Spring. (more…)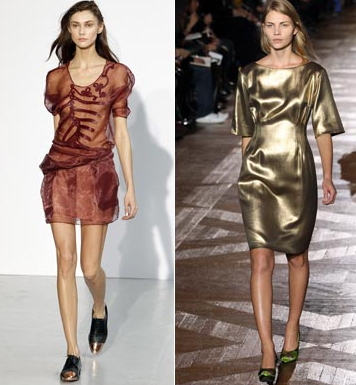 Fashion News, Events And Dates To Know For March. Love, SHEfinds.
March 1st: If you missed New York City or Milan's fashion weeks, now is you chance to catch up with Paris' Fashion Week starting today. March 4th: John Galliano's most talked about Dior show in Paris will have to go on, with or without him, due to his recent encounter with the police. March 4th: What better way to travel back in time than with Anna Faris' new movie, Take Me Home Tonight? Hello, big hair and nonstop laughter. March 6th: See who gets fired from Hollywood with Donald Trump's newest season of Celebrity Apprentice featuring Star Jones, David Cassidy, Mark McGrath, and more. (more…)
Marc Madness: This Crossbody Bag Is A True Winner
I'm feeling a little bag crazy lately--after lugging around the same black bag all winter, this Marc Jacobs crossbody bag ($248)  is a sight for sore eyes. And believe me, after this long-ass winter, my eyes are pretty sore. It feels good to finally lust after a coral-colored bag:, but if you're more of a neutrals girl, never fear: it also comes in khaki. Bonus: it's fresh off of the spring runway--how's that for street cred? Check out all of this week's best sales and deals and roundup of online sample sales. Dress down your looks with a new pair of skinny jeans or a trench coat.
What We Learned From New York Fashion Week: The Final Exam
Fashion Week is like an entire semester of school, and this is our final exam. If you can't come away with anything - you're screwed. Luckily, Marc Jacobs, Derek Lam, and DVF were our professors, and passing this test means looking good all fall. (more…)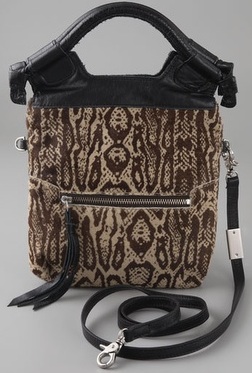 The Weather's Too Finicky To Buy Clothes – Update Your Look With A Sale Handbag Instead
Today may be 65 degrees in New York, but come Monday, we'll be back to the freezing cold. If you're having a bi-polar fashion moment, and don't know whether to buy scarves or sandals right now, why not just split the difference and buy on-sale designer handbags that work for all seasons? Shopbop has them for 30% off: This Marc by Marc Jacobs Peachy Faridah Bag ($348.60, down from $498) is the perfect every day tote with cute compartments that would make an organization freak's mouth water. This Nanette Lepore Giraffe Chain Clutch ($332.50, down from $475) is more for your party girl friend. Love it! Any prepster or polished gal knows how rare a Tory Burch sale is -- stock up on this 30% off Tory Burch Dean Mini Bag ($245, down from $350). For a more city-fied chic, this Foley + Corinna Disco City Python Haircalf Bag ($121, down from $242) is bold and on-trend with the animal print. More sales: 30% off DANNIJO Under-$100 Urban Outfitters dresses 30% off Kara Ross, Kenneth Jay Lane, More 50% off Foley + Corinna 50% off tons of great stuff at Apart Style 65% off at Piperlime 30% off designer dresses at Shopbop 30% off Hanky Panky underwear Check out more of this week's best sales and deals, and today's online sample sales. Follow the author of this post on Twitter @bridefinds.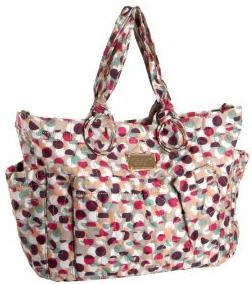 Marc Jacobs Diaper Bags, Kate Middleton Knock-Offs, More
Marc by Marc Jacobs Diaper Bags They're nylon and they're awesome. BRIDEfinds' Hottest Picks Get Kate Middleton's sapphire ring, honeysuckle bridesmaid dresses (it's the color of the year!) and the best wedding jewelry. Adorable Baby Announcements A very stylish way to enter the world. 3 Drastic Beauty Measures To Try Now Lasers, lash extensions and crash diets that actually work. Keep yourself guessing with all of our Taste Tests. Shop our guides to the best sweaters and the best jackets. Join our e-mail list for exclusive updates.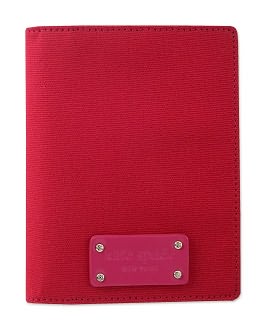 Under-$100 Designer Bridesmaid Gifts (You Owe Them For All Those Bridezilla Moments)
Let's be honest – weddings cost a fortune these days,  but that doesn't mean you have to jip your bridesmaids with an unfortunate gift. If your girls held your dress while you used the bathroom, stood by you through all those Bridezilla meltdowns, and were just a generally awesome, say thank you with designer gifts under-$100: For a more personal gift, give the beautiful canvas Kate Spade Anne Brag Book ($45), and fill it with photos from the past.  Leave a few blank slots for special wedding day photos. What better way to say thanks than with this snazzy Marc By Marc Jacobs Classic Marc Katie Bracelet ($98). This designer accessory will go with just about everything – from her bridesmaid dress, to a casual day outfit, and also comes in silver. For the label that screams "wedding," give your maids this Vera Wang Bouquet Unity Candle ($98) that doubles as a fabulous ice box.  It will remind them of your special day while lit, and it's practically two gifts in one. Keep it classy with the Isaac Mizrahi Live! Four Strand Ombre Pearl Necklace (on sale now for $29.96 ). This sophisticated style will look stunning with any bridesmaid dress and even comes in green and grey is purple isn't her color. The tote is an ultimate staple, especially for the girl who has lots of stuff (especially during wedding day weekend). This Lulu Guinness Put On Your Pearls Girls Tote ($89) says it all  and is equally stylish and cute. For more great bridesmaid solutions, check our guides to the best black bridesmaid dresses, long bridesmaid dresses, and inexpensive bridesmaid dresses now.
Can You Tell Which Cream Sweater Dress Costs $221 More Than The Other?
Press your fashion luck with all of our Taste Tests. Shop our guides to the best sweater dresses and the best dresses. Subscribe to SHEFindsMail for exclusive fashion updates.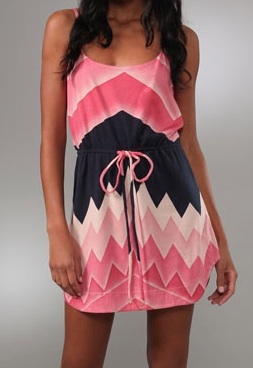 If You're Going Somewhere Warm (Lucky You!) Grab One Of These Marc Jacobs Beach Covers
If you've got a plane ticket to somewhere tropical this Christmas/New Years/January (lucky biatch), you'll need a colorful cover that can take you from the pool to happy hour to shopping on Ocean Drive, sans the wardrobe change. This Marc by Marc Jacobs Alta Print Jersey Dress ($198) will be an essential on your packing list: pair it with leather flats and gold jewelry for sightseeing, and a bikini and Havaianas for the beach. This cool printed dress is perfect for pretty much any destination: from Rio to Rome, South Beach to South America. For more packing-list tips, check our guides to the best SPANX swimwear, cocktail rings, party dresses, earrings, party shoes. Follow the author of this post on Twitter @bridefinds.
Holiday Gift Card 411: Where To Get Them For Less And How To Spend Them
'Tis the season for gift cards. But don't frown when Aunt Sally hands it over, even if you never shop at said location. We've got you covered - whether you're giving or getting - on how to spend those bad boys on things you'd actually want. Take a peek below on how to spend them now before you get charged for collecting dust: iTunes: If you want to listen to the hottest tunes like the Black Eyed Peas newest CD ($13.99) - one of Oprah's favorite things, be sure to grab this online-only $15 gift card for only $13.80. Tiffany & Co.: If you're lucky enough to receive (or nice enough to give) a Tiffany gift card, put it toward this Tiffany Notes Band Ring ($100). Steve Madden: Keep up your shoe collection by getting these Steve Madden Caryssa Pumps ($89.95) by using this $500 gift card - yours only for $450. My Wines Direct: Treat yourself - you may need it - to this $50 MyWinesDirect.com gift card and max it out with this Red Wine, Cheese & Crackers Basket ($49.95). Bath & Body Works: The ultimate gift shop, Bath and Body Works, has this $107 gift card for $93.09. Be sure to spend it on the Sweetest, Softest Robe Ever ($24.75, down from $49.50). Barnes & Noble: For the bookworm friend, get her this Barnes & Noble $149 gift card for only $135.59. But if you get one, we recommend Chelsea Handler's newest book: Chelsea Chelsea Bang Bang ($13.41, down from $25.99). Ulta: Use this festive $25 Ulta gift card for the Soldout List-approved Philosophy Amazing Grace Gift Set ($35), ideal for anyone on your gift list. Zappos: With a Zappos $100 e-gift card (that can be instantly used online) for $92, the possibilities are endless. This Marc by Marc Jacobs Computer Sleeve ($82) is perfect for anyone, especially your techie pal. Macy*s: Nab this $100 gift card for $89 and use the e-code right away for this MICHAEL Michael Kors Hamilton Tote ($298) either for yourself or your handbag-deprived BFF. Saks Fifth Avenue: Since we're all about making over our men this season, grab him a Saks Fifth Avenue gift card to spend on this Cashmere Hat and Texting Gloves Set ($158). 1-800-Flowers: Don't know what to send the in-laws? Try this $50 gift card to 1-800-Flowers for only $37.50. Or just send them this Regal Oak Grandeur Gift Basket ($49.99), so they can re-use the basket once the goodies are gone. Check out even more gifts like gifts for your man and the best gifts for your Martha Stewart-type mother. Join our e-mail list for exclusive updates.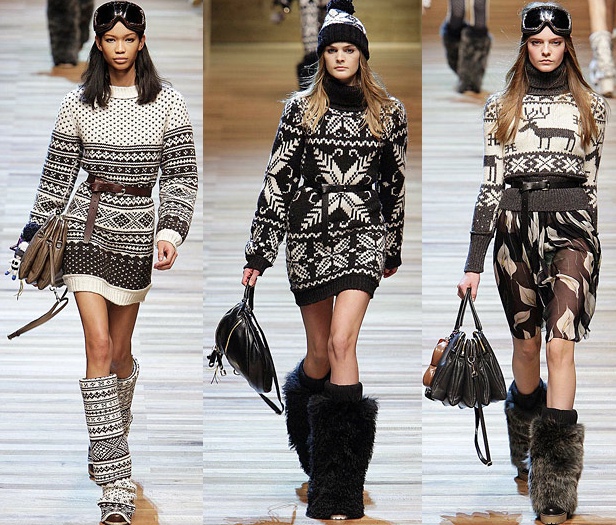 Top 10 Fair Isle Gifts: Not Just For Retro Family Photos Anymore
When we think of Fair Isle, we used to think cheesy Christmas photos or a wooden cabin in Vermont. But thanks to Dolce & Gabbana, Rag & Bone, and a few other trend makers, Fair Isle is back on the map. According to the NYTimes, everybody is as obsessed with the classic snowflake prints as we are. Plus, they make the perfect gifts: everyone from gramps to your cool cousin will love them: Check out more our favorite winter trends. Shop our guides to the best sweaters, the best scarves, and the best winter hats. Join our e-mail list for exclusive SHEFinds updates.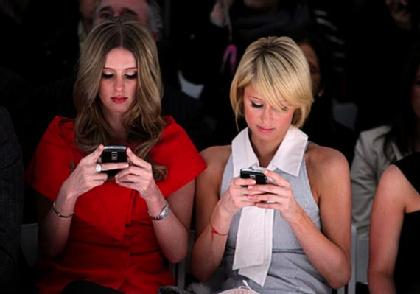 Being A Geek Is So Hot Right Now; Top 5 Tech Gifts For The Cool Kids
If she'd rather be downloading music and buying new software (instead of, ahem - clothes), it's time to embrace her geeky side. Chances are she has a Steve Jobs poster next to her bed and her alarm clock looks like a UFO. Appreciate this nerdy friend because she's probably the easiest person to shop for. Check out more gifts for your techie bff: See more of our favorite gifts including gifts for your nudist friends and gifts to make over your boyfriend. Shop our guides to the best purse organizers and the best laptop cases. Join our e-mail list for exclusive updates.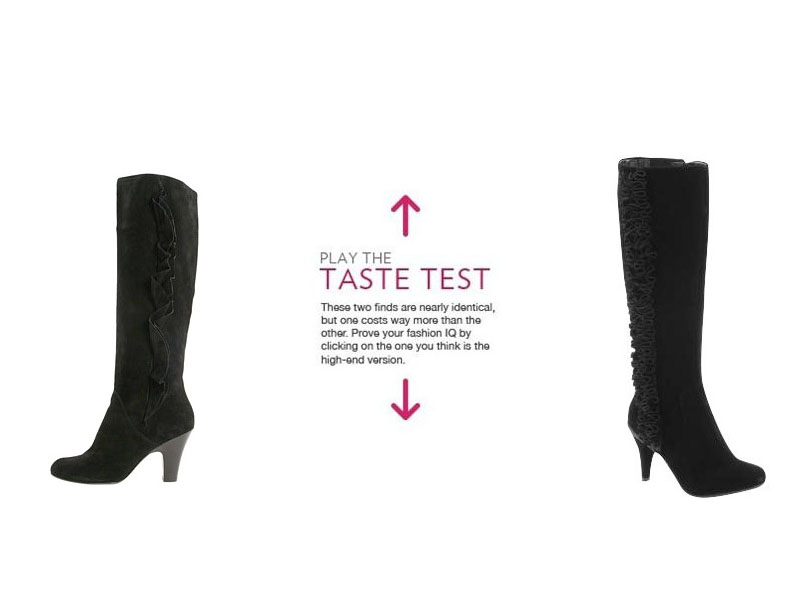 Can You Tell Which Pair Of Black Ruffle Boots Are $300 More Than The Other?
Keep guessing with all of our Taste Tests. Shop our guides to the best flat boots and the best high heeled boots. Sign up for the SHEFinds newsletter to receive exclusive sales and deals, plus the most updated fashion news.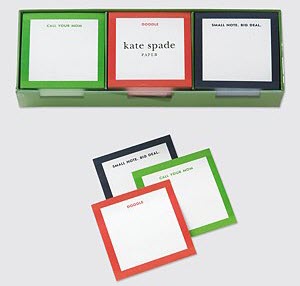 Whether You're Stingy Or Just Forgot: Under-$25 Gifts That Will Have Everybody Fooled
As December 25th approaches, what's a girl to do when she's spent all her money on party dresses for all those friggin' holiday parties? If you have a long-ass gift list, but a short cash flow, we've got you covered with even more under-$25 gifts that looks way more expensive than they really are: These Kate Spade Adhesive Notepads ($25) are a definite step-up from traditional post-it notes, and a whole lot chicer. Marc by Marc Jacobs Sealed With a Kiss Stud Earrings ($22.90, from $35) are an adorable and a fun alternative to the classic stud. Plus, your designer-obsessed pal won't ever guess they weren't way more pricey. Have a friend who is constantly touching up her makeup? This Sonia Kashuk Dripping in Diamonds 8-pc. Cosmetic Brush Set ($21.99, from $24.99) is the perfect thoughtful (and still wallet-friendly) gift. Not sure what to get your guy? This Victorinox Swiss Army Classic Pocket Knife ($18) is a foolproof choice- practical and masculine. This metallic LeSportsac Electric Blue Mini Wallet ($25) is the perfect gift accessory for your friend who needs a new wallet. She'll think you spend big bucks - even though you didn't break $25. This Sephora Collection Mono Eyeshadow Set ($20, a $40 value) features five high-impact eyeshadows that are sure to please any makeup maven. Philosophy's Candy Ribbons Set ($18) features a shampoo/shower gel and glossy lip shine that will keep her smelling sweet all year-round. And, of course, the too-cute packaging is a nice bonus. Check out more great under-$25 gift ideas, then find the best gifts for your party girl friends, reality TV-obsessed friends, and passive aggressive gifts for your frenemy.
Gifts For Everyone In Your Office: From Stressed Out Interns To Label-Loving Bosses
Coworkers are among the hardest people to get gifts for, but here are some simple solutions that will leave everyone pleased, from your overworked assistant to that receptionist who thinks she's Joan Holloway. For your label-loving boss: Is your cubicle mate always talking about the latest Alexander Wang bag? Well, you don't have that kind of cash, but you can feed her label obsession with these MARC by M. JACOBS Bookmarc Fine Sharpie Multi Color Pens ($9.99). But hurry- these are Sold Out List-worthy. For your overworked assistant: For your overworked assistant or intern, nothing says thank you like Modcloth's Woodland Stroll Travel Mug ($24.99) and a Starbucks gift card to go with it. For your Joan Holloway-wannabe receptionist: Is the office receptionist living in her own Mad Men fantasy world, dressing up like Joan Holloway one day and Betty Draper the next? Gift her some inspiration with Mad Men Season 2 ($19.97). For your disorganized intern: Is another coworker always asking you the date and forgetting what days the meetings are? Help her out with this adorable Pretty Little Things Wall Calendar by Jonathan Adler ($17.99). For your music-blasting cube mate: Modcloth's Country House Earbuds ($14.99) are just the thing for your coworker who is always blasting Rihanna. The entire office will thank you. For your office BFF: J. Crew Glitterati Party Clutch ($59.50) is perfect for your best friend in the office, the girl who treats you to happy hour when you've had a bad day. Now, she'll have just the right bag to bring along. Check out more of our favorite gifts, like gifts for your party animal friends, gifts for your homebody friends, and gifts for your reality TV show friends. Then, check out more of the best evening bags in our shopping guide.
Feeling Like A Cheapskate? Fake It With Under-$25 Gifts That Look Much Pricier
Does your list of people to give presents to seem insanely long, but your cash flow insanely short? Not to fret. We've rounded up awesome gifts under $25 that look a lot more expensive, so your pals won't ever guess you didn't splurge. You might even have enough moolah left over to get yourself a reward for being so savvy. Get 8 sticks of their signature lip gloss with this pricy-looking Stila Lip Glaze Set ($25, a $110 value). They'll never know you spent just $25 on it. J. Crew's Superskinny Glitter Belt ($19.50, from $24.50) packs a lot of glitz in a tiny package. It'll add just the right amount of sparkle to her favorite LBD. Marc by Marc Jacobs' Marc Jelly Bracelet Set ($15) is headed straight for this season's Sold Out List, so get her a set now--before it's too late. The Sephora Collection Colorful Artist Lipstick Palette ($15, a $51 value) contains 15 lip shades that she can mix and match, making this compact worth a ton more than it's tiny price tag. This Charlotte Russe Sequin Clutch with Chain Strap ($19.50) is just the thing for the girl who has numerous holiday cocktail parties to hit up this season. Charlotte Russe's Foil Printed Infinity Scarf ($14.65, from $19.50) instantly dresses up any peacoat and is one of the cutest winter accessories we've seen all year. For more perfect gift ideas, check our guides to the best gifts for your party girl friends, gifts for your reality TV-obsessed friends, and passive aggressive gifts for your frenemy.
Sorry, Urkel, Techies Are Cool Now: Top 7 Designer Gadget Cases
If you're spoiling someone you love this holiday with a fancy gadget or tech product (that includes yourself) - then hook them up with a fancy designer case, too. It's the perfect gift for the label-lover or person who has everything in your life. Plus, it's a great way to own a designer accessory for less: See the DANNIJO iPhone case that made our 2010 Sold Out list, and the top 5 shopping apps for scoring big this holiday season. Then check out the best iphone apps and iphone bling. Subscribe to our mailing list for exclusive fashion e-mails. Follow the author of this post on Twitter @bridefinds.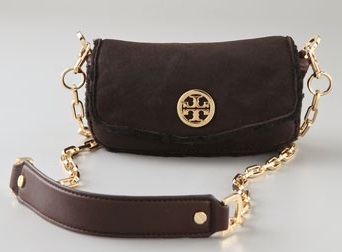 It's A Thanksgiving Miracle: Designer Handbags Are 35% Off At Shopbop's Big Event Sale
I'm a little concerned that Hell has frozen over, because the Marc by Marc Jacobs Totally Turnlock leather bag that I've been drooling/dreaming about for months is marked down at Shopbop, as well as several leather Tory Burch wallets and bags. At their Big Event Sale, take an additional $50 off the already-marked down (20% off) products. Since I'm really good at math (that's a lie), I've done the calculations for you: Save $120 (that's a new dress, dude) on this Tory Burch Dean Mini Bag ($230, down from $350), which features the classic Tory gold logo, an on-trend chain strap, and a rich suede finish. If you're in the market for a smaller leather accessory, this Tory Burch Steffi Zip Continental Wallet ($156, down from $195) is 20% off. My pick is the camel color, but it also comes in red and black. This Marc by Marc Jacobs Totally Turnlock Magazine Clutch Messenger Bag ($228.40, down from $348) is the bag I've been lusting after. Now that its 35% off - with a savings of $120 - I just can't resist. If you'd prefer the wristlet version, this Marc by Marc Jacobs Totally Turnlock Zip Clutch ($158.40, down from $198) hits the mark. More sales and deals: $89 For 3 Laser Hair Removal Sessions ($900 value) Extra 25% Off J.Crew 55% off Pucci scarves Ugg Boots Are 50% Off (Thanks, MOMfinds) 40% off Steve Madden oxfords 60% off Alice + Olivia dresses 40% off Nordstrom coats 30% off Anne Klein black dresses 30% Off French Connection Sweaters Looking for no-fail holiday gifts? Check out our holiday Sold Out list 2010, and Part 1 of Oprah's Favorite Things for 2010. Then see all of our sales and deals, best find of the day posts, and online sample sales, too. Follow the author of this post on Twitter @bridefinds.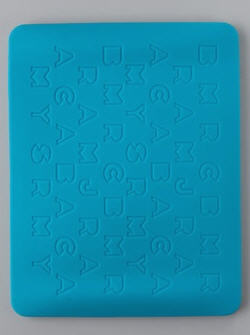 You Have An iPad (Lucky You!) – Now Hook Yourself Up With A Marc Jacobs Case
If you're lucky enough to have an iPad (someone must love you), then don't leave that sexy piece of technology naked. Hook yourself up with a designer case, like this Marc by Marc Jacobs Jumble Logo iPad Case ($58). It's the perfect way to own a designer accessory for less, and this colorful one is especially cool. Or, if you're giving your daughter, sister, friend (or self) an iPad for Christmas, surprise them with a cool case, too. Now, that's a good gift. For more gift ideas, check our holiday sold out list, then check out the perfect gifts for your party girl friend, your reality-TV obsessed friend and your man. If you're still stumped, hit up Part 1 of Oprah's Favorite Things for 2010. Then see all of our sales and deals, best find of the day posts, and online sample sales, too. Follow the author of this post on Twitter @bridefinds.
Week In Review: Givenchy Sues BCBG, Marc Jacobs Silly Bandz, More
Must-Reads: SHEfinds Exclusive: Givenchy sues BCBG over 'knocking off' their Nightingale bag - and we got the court docs first. Forget the Hillier hobo and other "it" bags, these Marc Jacobs Silly Bandz are the new Marc must-have. Don't forget to check our Sold-Out List for Jeffrey Campbell rain boots, Ralph Lauren handbags, UGG convertible clog booties, and J Brand Houlihans. One dress, six ways - Rachel Pally for Target collaboration might just be the best thing ever. This perfect-for-winter Michael Kors Puffer Vest is not only chic and flattering - it's also under $50! Your feet will thank you and your holiday guests will rave about them - Badgley Mischka art deco shoes. Taste Tests: Can you tell which dolman sleeve tee is over $100 and which is under $50? Can you tell which dark jeggings are Forever 21 and which are Lucky Brand? Can you tell which gold key necklace costs $262 more? Sale Alert: These flirty and silky Rebecca Taylor tops are 30% off. Alice + Olivia party dresses (just in time for the holidays!) are 60% off. Make like Michelle Obama and snag a J. Crew cashmere cardi - only yours will be 40% off! Celebrity Style: Lauren Conrad shows us just how good Burgundy can look this fall. Fergie and Kate Hudson have us inspired for the holiday season with their gorgeous dresses. Look like (or at least, dress like) Gisele Bundchen and Kate Moss with these leather jackets. Beauty: The colors in this Chanel nail polish trio are so cute and perfect for winter. Guides to Check Out: We've looked high and low to find you the best holiday gifts,  stylish rain boots, boots under $100, and faux fur vests. Join our e-mail list for exclusive fashion updates and newsletters.
Marc By Marc Jacobs' 10th Anniversary 'Greatest Hits' Collection Hits This Spring
Yesterday, came news of a Marni limited edition vintage line, and before that, Target's re-release of 17 designer collaborations, and now comes news that Marc by Marc Jacobs will celebrate it's 10th birthday with a Greatest Hits collection. The line, which hits in Spring 2011, will feature popular and bestselling pieces from as far back as 2001, including the above styles. If you can't wait 6 months, shop some of our favorite Marc by Marc Jacobs fall pieces now: The diffusion line is known for its amazing, classic handbags. You will get a lot of mileage out of this Marc by Marc Jacobs Totally Turnlock Magazine Clutch/ Messenger Bag ($348). We love Marc by Marc Jacobs's bright colors and bold patterns; this Dash Dot Print Jersey Top ($98) is a pretty quintessential MJ top. Surprisingly, silly bandz are one of the line's hottest items right now. Grab a set of these Marc by Marc Jacobs Marc Jelly Bracelet Set ($15) before they sell out. For more on-trend fall pieces, check out our guides to the best booties, jeggings, clogs and leather jackets. Follow the author of this post on Twitter @bridefinds.
Jessica Alba's Affordable Closet Makes Us Like Her Even More
I'll admit it: when Jessica Alba first hit the Hollywood scene I pretty much hated her. Which isn't fair (hate is a strong word) - but you know that feeling when you're just offended (read: jealous) by a female actress? For some people it's Julia Roberts, but for me it was Jessica Alba. But then she started wearing Madewell and other affordable lines that I shop, and I kind of started to like her. Now, she's been spotted in this under $100 Aqua dress, and I think I'm officially a fan. Are you? Get Alba's look, on-sale: this Aqua Printed Silk Dress with Jersey Racerback is now $58.50, down from $98. You don't have to like Into the Blue, but you gotta love that price tag. You'll need an extra long, soft cardigan to nail Jessica's look (and in life in general). This Halogen Boyfriend Cardigan ($68) is the perfect color (gray is so hot right now) and price. What's great about an open toe bootie is you can wear it with both jeans and dresses. This sleek Franco Sarto Open Toe Suede Bootie ($99.95) has the perfect arch (not to mention pricetag). Since everything else in the outfit is under $100, spend the money you've saved on the gorgeous Marc by Marc Jacobs Dream Lil G.G. ($458). You will wear it (and love it) every day of your life. Shop Vena Cava for Aqua now - it's 30% off. Then head over to our guides for the best black dresses, sheath dresses, and celebrity dresses.
Fashion Week's Worst Looks: The Not-So-Good, The Bad, And The Just Plain Ugly
Let's face it - we all love Fashion Week but every year there are some runway ensembles that we wouldn't even wear if we had a gun to our head. At the shows, we ogle over the obviously chic (oh, hello DVF) but politely keep a poker face when other pieces, so avant garde they look more like traffic cones than clothing, walk down the runways. The Spring 2011 collections were no different; this year, raccoon tops, Tetris pants, and plastic bags were among the low-lights. See for yourself: Shop our guides for the best flat boots, big totes, and heavy scarves for fall. Subscribe to SHEfinds to receive our exclusive email newsletter.
Spring 2011 Trends You Can Wear Now: Orange (Courtesy Of Tory Burch, Mulberry, More)
Orange paraded down the runways at Spring 2011 shows of Vena Cava (above) and many other designers this week at New York Fashion Week, which can only mean one thing: if you didn't love the color before, you'll probably feel differently come April. Mulberry, Proenza Schouler, Tory Burch (above, from left to right) also showed the vibrant, bold color at in their Spring 2011 shows at New York Fashion Week. Here are 5 great orange pieces- 3 on sale!- that you can buy now, and be ahead of the trends. You can thank us later. This Milly Pleated Silk Top ($143.99, from $288) might look summery if paired with shorts, but paired with black skinny jeans and a scarf, it's instantly autumnal. Marc by Marc Jacobs's Totally Turnlock Sia Bag ($206.40, from $258) adds just the right amount of neon orange to what otherwise might just be any old outfit. Delia's Logan Solid Peacoat ($39.99, from $89.50) is more than half off, but the best part might just be the detachable faux-fur trim hood, which will carry the coat from fall to winter. This Elie Tahari Emory Dress ($368) might not be on sale, but it's definitely one investment that will pay off. From the boardroom to the bar, this blood orange shift dress might be the most stylish piece you'll buy this season--and  it'll still be  perfect next spring, too. Still orange-wary? Toe the waters by trying some orange nail polish, like POP Beauty Nail Glam in Ablaze ($14). With jeans and a white tee and blazer, deep orange nails are the perfect splash of color. And for more orange items for less, make sure to browse the sales at ShopStyle. Want even more style inspiration? Make sure to check out the best sheath dresses, fall trends, and designer bags.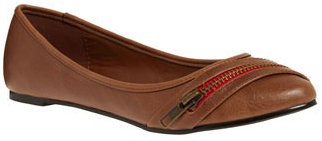 Zipper Flats: Why Limit Zipping To Hoodies And Jeans?
It's no question that ballet flats are the ultimate season-transition shoe. And we all know earthy tones, suede, and leather are perfect for fall. But right now, we are obsessing over zippers. They're edgy yet sexy, so why not have them on your shoes? We rounded up the web for the 5 best pairs of zipper flats - the hardest part is deciding which to buy. Honestly, I can't type my credit card number in fast enough for these ModCloth Time Zone Flats ($29.99). The exposed red zipper coordinates with the brown, looking perfect poking out of bootcut jeans. These Marc by Marc Jacob Zipper Flats ($230) scream go-to shoe. Whether you're crushing leaves in the fall or wearing them with black tights in the winter, they need to be a part of your wardrobe. A great way to ease into this rocker-like zipper trend is with these J. Crew Back-Zip Ballet Flats ($128). Available in 6 colors, these delicate shoes compliment any type of skinny jeans. With a more noticeable zipper the Steve Madden Pipperr Flats ($69.95) can substitute a pair of heels for a night out. Plus, this purple color is so popular, you'll want to wear them everyday. A broken zipper up the middle shows that these ruched shoes mean business. So turn a few heads with every step you take in Wanted's Unzip Ballet Flat ($59.99). Make sure you know all of this fall's hottest trends. Shop our guides to the best flats and the best shoes to walk in. Join our e-mail list for exclusive fashion updates.
Watch Fashion Week Shows Without An Invite Thanks To Live-Streaming
Fashion Week invite get lost in the mail? Fret not, as many of your favorite designers are streaming their Spring/Summer 2011 shows live from the runways this season. On Saturday, you won't want to miss Alexander Wang at 5pm via Style.com/Live and on Sunday at 1pm, tune into DKNY's show on the brand's Facebook page at Facebook.com/DKNY. Oh, and if you haven't bookmarked MarcJacobs.com already, do so now as the site will be live-streaming the Marc Jacobs show on Monday at 8pm and the Marc by Marc collection on Tuesday at 4pm. For a full list of live-streaming shows, check out the schedule at nymag.com's The Cut blog. Taking things a step further, Burberry has introduced its "Retail Theater." On September 21st, 25 Burberry boutiques worldwide will live-stream the brand's S/S 2011 show during an exclusive event where customers will be able to order items immediately on iPads provided in the stores. [caption id="attachment_90420" align="aligncenter" width="200" caption="Akris Resort 2011"][/caption] Neiman Marcus is also stepping its tech game up and will stream live video of the Akris Fall 2010 and Resort 2011 collections during today's annual Crystal Charity Ball luncheon and fashion show in Dallas, where viewers can immediately buy a select number of looks from the shows. Computers just got chicer. While it's always fun to see what next season has in store, find great picks to wear now in our guides to the best fall handbags, leather jackets, and must-have belts.
Would You Rather: A Marc by Marc Jacobs Bag Or 4 Fall Must-Haves?
Cross-body satchels are everywhere this fall, and who can resist a buttery leather one adorned with antiqued gold hardware, like this Marc by Marc Jacobs Trapped! Jina Bag ($478)? It's pretty dreamy, but then again so is the complete, perfect-for-fall outfit you can purchase for the same price, with some change left over. So we ask: Which would you rather? This wear-with-everything Marc by Marc Jacobs Trapped! Jina Bag ($478). OR A complete outfit for fall including: Vera Bradley sunglasses, Topshop boots, Gap skinny jeans, and a Patterson J. Kincaid tunic? We're loving the cat-eye sunglasses trend and this Vera Bradley Sydney pair ($70) is the perfect example of how to get the look. And speaking of trends, the floral prints we saw everywhere this summer will stick around for fall. An easy way to pull it off? This blouse-y Patterson J. Kincaid Deanne Tunic ($98) in a seasonally rich brown. You can never go wrong with an always-classic skinny jean, and Gap's Always Skinny pair ($59.50) are fresh and easy, without being pricey. Top them off with suede over-the-knee boots, like Topshop's Britany 2 Over Knee Boot ($210) and, voila!, you've got yourself a perfectly stylish early-fall look. Check out all of our Would You Rather posts and then shop our guides to find your new favorite boots, skinny jeans, and celebrity sunglasses.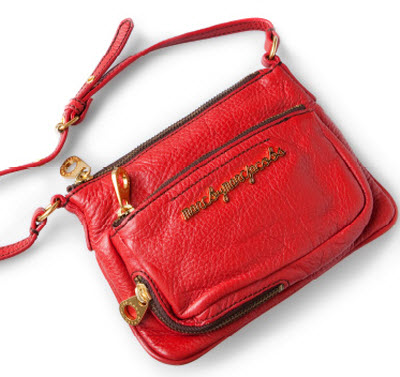 Friday's Sample Sale Scoop: Marc By Marc Jacobs, Bottega Veneta, More
Editors' pick: Marc by Marc Jacobs at Rue La La Beyond The Rack: Jimmy Choo, Fendi, Bottega Veneta, Tod's; Ed Hardy, Italgem Steel, Jeep backpacks, Nelli Gilt Groupe: Missoni Home, Young, Fabulous & Broke, Rick Owens, Alisha Levine, Angela Adams Area Rugs, Arte Italica, Bettye Muller, Jewelry by Miguel Ases, Rock & Republic Pet Accessories, Brics Luggage Rue La La: Cino, Kosta Boda, Marc by Marc Jacobs Billion Dollar Babes: A.V. Max Jewelry, Saint Grace Editors' Closet: Corioliss, Rani Spas Guiltless Purse: Take up to 70% off Tylie Malibu, Lauren Merkin, Marcio Furla, Kooba, Hayden Harnett, Isabella Fiore, Cole Haan, More Hautelook: Effy Jewelry, Go Go Voyage, Lawrence Moy MD Therapeutic Skincare, Jiti bedding, Beach Bunny swimwear ideeli: Betsey Johnson sunglasses, Raj imports Ivory Trunk: Watch Boutique  OohILove: Take up to 90% off Louis Vuitton, Chanel, Christian Louboutin, Marc by Marc Jacobs, More Check out our how to wear posts, plus our top five essentials, and check back every day to see all the best sales and deals from our calendar of online sample sales.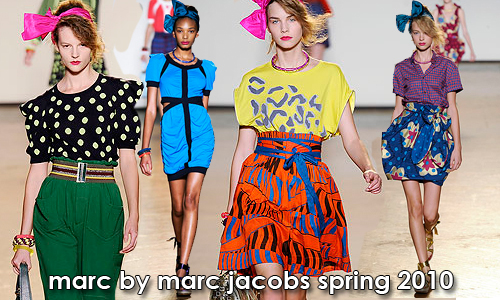 Get The Look: Marc by Marc Jacobs For Under $100
Marc Jacobs is a superstar and so is his Marc by Marc Jacobs Spring 2010 collection. With its bold colors, plaids and prints, Marc sent down the runway a collection full of positive energy. While you can pick up many Marc by Marc Jacobs pieces for under $300, we've included some fantastic alternatives for 1/3 of the price. Read on to get the look with some hot pieces at smoldering prices. This cheetah printed top helps bring out the animal in you but pick up this Rachel Rachel Roy one shoulder draped dress ($99) in python print to really unleash your inner wild thing. Juicy Couture's multi-color printed skirt ($80) echoes the larger floral print and adds a little hippie vibe with its color arrangement. This rich electric blue dress by Marc is a sassy choice for cocktails with friends or a date. Romeo & Juliet Couture's strapless dress ($97.99) keeps things sexy with its banding crisscross on the bodice and sweetheart neck. Marc shows an exaggerated top tucked into a pair of pants and the same could be done with this Axcess polka dot wrap top ($44). Read more on dresses, skirts and see how to get Anna Sui's spring collection looks for under $50.