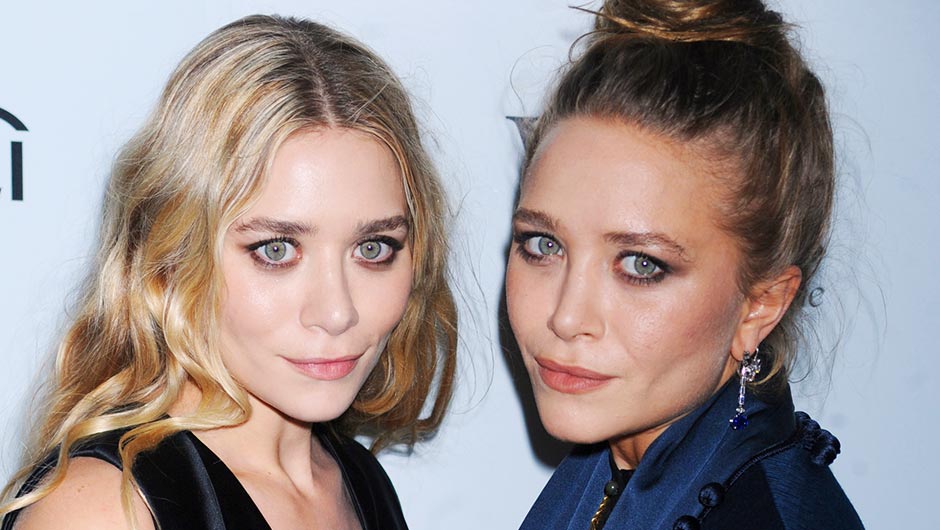 The Olsen Twins Use The Most Random Type Of Brush On Their Hair–What Is It?
Fact: Mary-Kate and Ashley Olsen have the best hair. There's just something about the twins' messy, beach waves that looks so laid back and effortless. Keyword being "looks." There are countless articles on the Interwebs about how to get their hair because it's actually not at all easy to DIY. Well, we finally know their secret trick for getting "Olsen hair." Celebrity hairstylist Mark Townsend, who's been working with the girls since New York Minute (whoa, throwback!), revealed to PEOPLE that he swears by using a toothbrush on MK & A's tresses. Say what?! Yep, just spray some extra-hold hairspray (like this one by Tresemme) on a boar bristle toothbrush and you're an Olsen! Townsend says, "What separates an Olsen from a woman leaving the gym is the details." Here are the details: Swissco Tooth Brush Tortoise Natural Bristle Hard, 3-Count Pack ($11.39) TRESemme TRES Two Extra Hold Aerosol Hairspray ($4.79, down from $5.99) Don't forget to check out: fun facts you never knew about Birchbox and these are the biggest lip colors for summer [Photo: Splash News]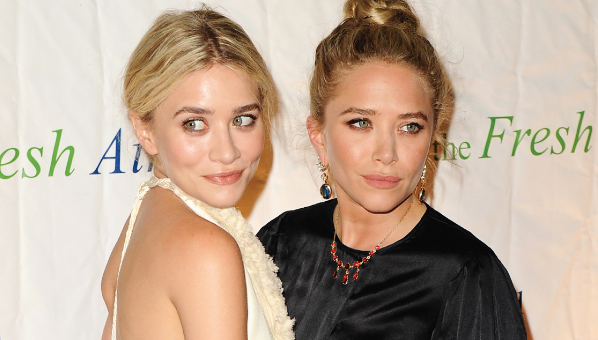 Ashley Olsen Makes It Onto The CFDA's Board, And Mary-Kate Doesn't.
If you grew up in the 90's, you and your friends definitely played "Are you a Mary-Kate or Ashley Olsen?" Ashley's were the goody two-shoes girly girls, and Mary-Kate's were the badass tomboys. It's no surprise that years later, Mary-Kate got the "bad twin" rep. She's known to have a temper and crazy mood swings. So when we got word that Ashley landed a new fashion job and Mary-Kate didn't we thought it was kind of amusing. Ashley was elected to the Council of Fashion Designers of America's board last month, and Mary-Kate wasn't. Kate Spade's president and chief creative officer Deborah Lloyd and designer Prabal Gurung also received an invitation-only membership. The board consists of 400 designers who work in America or who are American working abroad. We wonder why MK wasn't asked to join with her sis? The both do The Row and Elizabeth and James. Guess the CFDA knows about that bad twin rep and doesn't want to deal with it... For more news, check out: 6 things we learned from the goop gift guide, Burt's Bees catcalling lotion and shop Harley-Viera Newton x DVF
The Next Big Move For The Olsen Twins Is Launching Fragrance #Obvi.
It's pretty hard for us to think of the Olsen twins as anything other than Michelle Tanner, but you can't deny their huge success in the fashion world. MK and A already have four clothing labels under their belt, so the next logical step is obviously fragrance. What designer isn't doing beauty these days? They're launching two scents modeled after the Elizabeth and James brand, Black and White, and they'll be available exclusively at Sephora starting in January. Ashley Olsen told WWD, "We always knew we wanted to have a fragrance for this brand, because it's very lifestyle. We felt that between the brand Elizabeth and James and Sephora that we were really speaking together directly to our customer." Now that the girls have ventured into pretty much everything (remember that $55,000 backpack covered in pills?!), who knows what they'll conquer next? In other news, Tory Burch launched a home collex, Alice + Olivia x Starbucks launched, and Tina Fey is directing a new show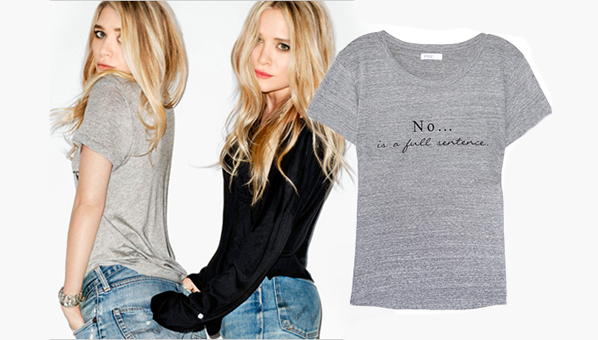 Attention, Busy Girls: Four Online Subscriptions You Need To Sign Up For ASAP
If the phrase "crazy-busy" seems to be your all-time mantra, you're probably too overloaded to spend time shopping for the new work clothes you so desperately need, not to mention updating your handbag or replacing your eyeliner. Let us introduce you to something life-changing: the brave new world of online subscriptions. Just like getting a maid service and ordering Fresh Direct can change your life, being able to pre-order fashion & beauty stuff to arrive at your door at the same time each month is the next best thing.  Forget magazine subscriptions--it's just another thing you don't have time to read. Here are our top 4 online subscription sites you need to know about now: 1. Birchbox For those of us who have been living under a rock, Birchbox is a beauty-subscription services for the every-girl. For $10/month (or $20 if you're a dude), subscribers get a gorgeously packaged box full of select beauty goods, from nail polish, to lotions, to fragrances and make-up. The best part? The boxes are often curated by celebs, and stuffed to the brim with hand-selected products and advice on how to use them. If you find something you love, you can order the full size on the website. 2. Little Black Bag Little Black Bag is a perfect choice for the adventurous. At sign-up time, you take a test to determine your beauty style. Then, you're presented with purses, jewelry and accessories from brands such as BCBG, Kenneth Cole, and Steve Madden. Select one goodie, marked down from prices up to $200, for $49.95. When it arrives in your mailbox, it's been packaged with two other accessories, selected by Little Black Bag stylists. Don't like what you got? No problem--exchange with other Little Black Bag users online. LBB is a super-fun way to spice up your wardrobe with items you may never have chosen yourself. 3. StyleMint We were sold on StyleMint as soon as we learned the collection was designed by none other than Mary Kate and Ashley Olsen, but for those of you who need a little more convincing: Style-Mint curates an e-closet of T-shirts for users based on a personal style quiz. Every month, you get an email with T-shirts selected for you. Think  they're cute? Buy as many as you'd like, for only $29.99 each. Want to pass this month? Just opt to skip the month and you won't get charged a penny. The best part? With every shirt you buy, you get credits, which can be converted to freebies after a few months--and the shirts are soft, stretchy, and absolutely perfect--but we wouldn't expect anything less from MK&A. 4. ShoeMint Essentially StyleMint's clone in a shoe version-- except with ShoeMint,  your personal shopper is Rachel Bilson. Bilson's easygoing and trendy style is reflected in each pair of flats, heels, and booties in this collection, priced at $79.98 per pair--up to 80% off retail value! V. JewelMint Rounding up the Mint trifecta is JewelMint. Designed by Kate Bosworth and her stylist, Cher Coulter, the Jewelmint collection ranges from boho-chic, to classic, to super-edgy pieces. Rings, necklaces, bracelets and earrings are $29.99 each, and you can load up on as many as you'd like monthly. One caveat--these go super fast, so order away, chicas. Prefer to do your e-commerce the old fashioned way? Shop our guides to shoes, jewelry and handbags.
Leave It To The Olsens To Design Cashmere Tennis Shoes: The Row For Superga Is Here
CLICK THE SLIDESHOW ABOVE TO SHOP! Though we haven't seen Mary Kate and Ashley Olsen wear a pair of sneakers since their toddler days on Full House, they're such an enterprising duo, we're not really surprised by their first line of products as creative directors of Superga, The Row for Superga. I mean, if anyone were to make tennis shoes chic, it's The Olsens, right? Taking cues from their last footwear collab, The Row for TOMS, they've incorporated cashmere and linen to take the sporty sneaks to a new level. Oh, and they're unisex, which makes them even cooler in our minds. Past coverage: [Steve Madden Hired Mary Kate And Ashley Olsen As The New Creative Directors of Superga] [The Olsen wins Launch $15 Sunglasses Through Their Olsenboye Line] Stay up to date on the latest news and see more of our best find of the day picks, and celebrity style looks.
Steve Madden Hired Mary Kate & Ashley Olsen As The New Creative Directors Of Superga
The Olsen Twins with Steve Madden Brace yourselves: Mary Kate and Ashley Olsen have made yet another genius move in the fashion world. With two supremely successful RTW lines under their belts (The Row and Elizabeth and James), the twins are re-joining forces with Steve Madden---who they've worked with in the past on their OlsenBoye shoe line---as the new creative directors of Superga shoes. (more…)
Mary Kate And Ashley Olsen Design Charity Purse For JCPenney
Mary Kate and Ashley Olsen, and their Olsenboye coin purse for JCPenny Coming on the heels of their much-anticipated The Row handbag line, the Olsen twins are back in the accessories game. This time, they've designed a (much more affordable) coin purse for their JCPenney line, "Olsenboye"---and best of all? 100% of the proceeds from the $9.99 bag go to the Pennies From Heaven charity, which funds after-school activities for underprivileged youth.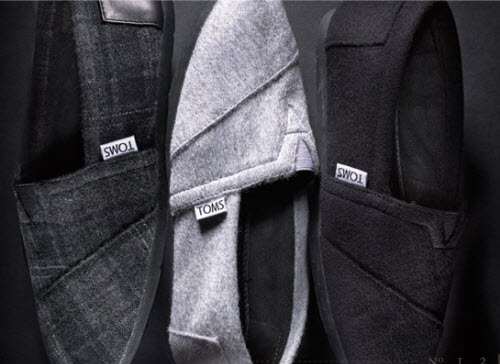 The Row Launches Its Limited Edition TOMS Shoes (Now With Cashmere!)
Yum. Starting at $140. Ever wonder which TOMS Mary-Kate & Ashley would wear? The duo created their own line of The Row for TOMS shoes, in a limited edition run, which is more luxe than the canvas versions of yesterdyear. These are covered in cashmere and italian wool, making them highly covet-able. (AKA you might want to pick up an extra pair to sell on eBay!) They're double the price of the regular versions, but they're so worth it, no? What do you think? Tell us in the comments.
July. Love, SHEfinds
Before you nosh at all those Fourth of July cook-outs, get yourself acquainted with this month's happenings. July 1: Princess Diana would be turning 50 today...we think she'd be pretty proud of Kate Middleton. July 2: It doesn't seem possible, but Ashley Tisdale is turning 26! July 4: Baby, you're a firework! Celebrate the 4th of July by looking extra-patriotic: we show you the right way...and the wrong way. July 5: Mac OS X Lion is set to be released later this month...better wear some animal prints. July 6: What do George W. Bush and the Dalai Lama have in common? Their birthdays! Celebrate with cowboy boots and yoga pants. (more…)
First Look: Mary-Kate & Ashley Olsen Launch StyleMint (And We've Got Early Access)
Mary Kate and Ashley Olsen are expanding--again. This time around, the endeavor is StyleMint, a membership based site with monthly tee shirts designed by the Olsens. Here's how it works: Take a visual style quiz (would you wear this, or that? If you won a shopping spree, would you spend it at Chanel or Barneys?), let the computer evaluate your particular style, and then check out your "curated" picks tailored to your taste. What makes this different from The Row or Elizabeth and James, the Olsens' other lines,  is the PRICE - each tee is just $29.99, and access--the twins will post videos and styling advice on the site as well. Considering The Row was originally launched as a high-end t-shirt collection, I think it's safe to say these girls know their t-shirts. (more…)