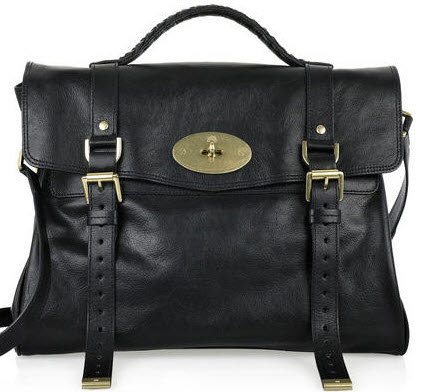 Handbag Stalking: The 10 Best Leather Satchels Ever Made
Want want want. If you buy only one handbag in the next ten years, make it a leather satchel. Unlike other bag trends (ahem, hobos and mini crystal encrusted clutches) this one is built to last forever. Timeless and gorgeous, not to mention completely versatile, we've rounded up the 10 best leather satchels ever. Grab one now! (more…)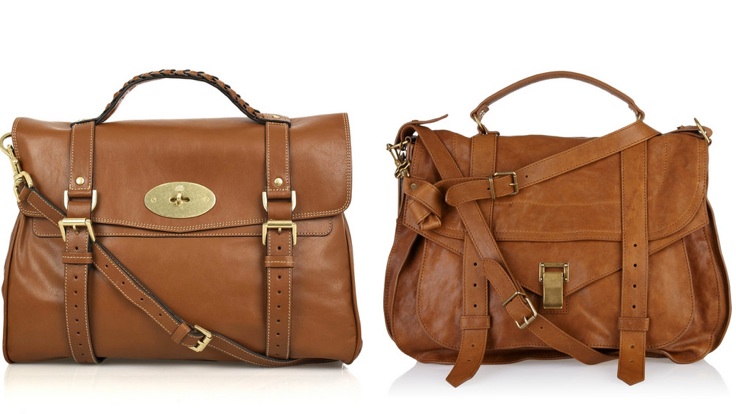 Which Came First, The "Alexa" Or The "PS 1": The Battle Of The Thousand Dollar Satchels
Mulberry's Alexa Bag ($1,450) and Proenza Schouler's PS 1 Bag ($2,350) When I wrote a post on the immense success of the Mulberry Alexa bag yesterday, all my time spent studying the bags made me realize just how similar they are to Proenza Schouler's PS 1 satchels. And although this is hardly the first time two high end designers have made similar "it" bags, it still begs the question of which came first? (more…)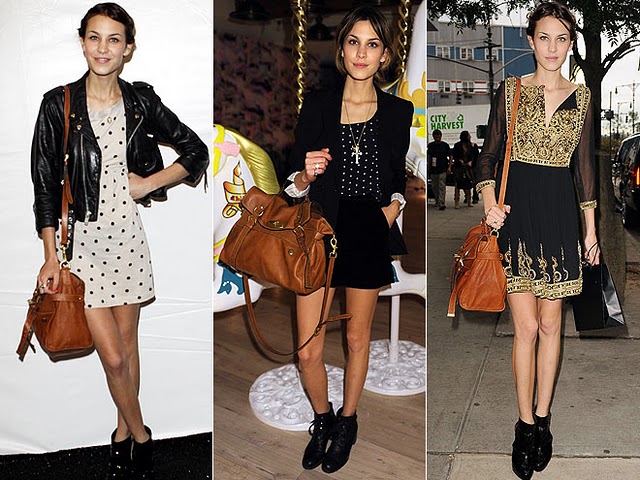 Mulberry Is Now The World's Best-Performing Fashion House. Thanks, Alexa Chung.
Alexa Chung and her eponymous Mulberry bag Mulberry has just been named the world's top retailer, since the brand's worth soared from $267 million to a whopping $1.65 billion in the past year alone. How did the brand see such a meteoric rise to fame in just 12 months? Our money (and theirs) is on Alexa Chung. (more…)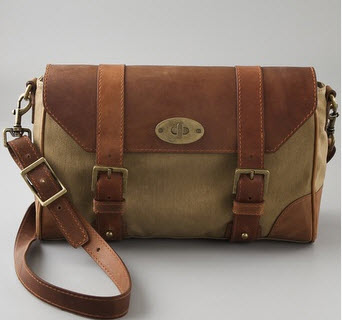 Madewell's Scholar Satchel Looks A Lot Like Mulberry–For A Third Of The Price
Not that I'm complaining. I love the style of this simple, collegiate canvas handbag of this Madewell Scholar satchel--it works so well with all of the utilitarian trends I love this spring, and it definitely reminds me of the Mulberry Alexa bag (named for Alexa Chung, of course.) What's interesting to note is that Alexa Chung did a line for Madewell this past fall--I wonder if the designers were inspired by her. Anyway, back to the bag. Instead of costing me a fortune, this one is just $138. That's a handbag I can endorse. Follow the author of this post on Twitter @shefindseileen.