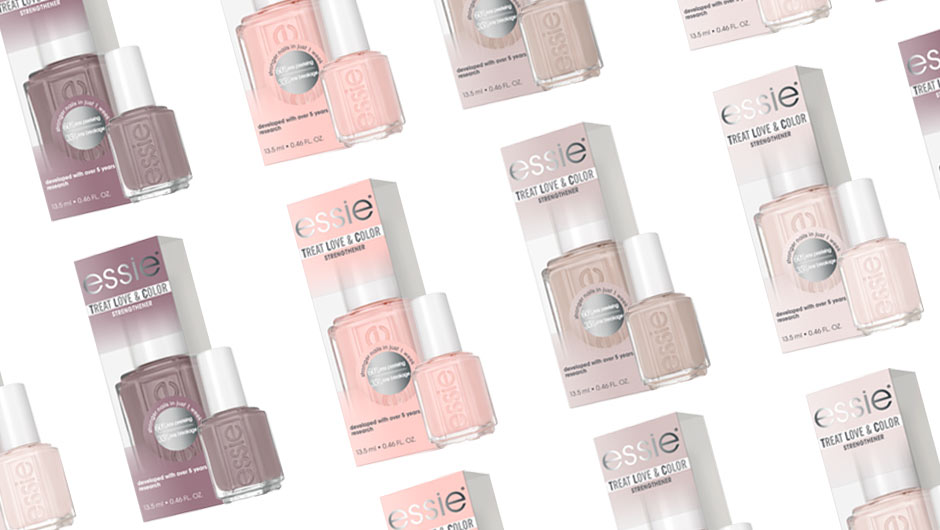 Essie's New Treat Love & Care Collection Is Here And It's A Game Changer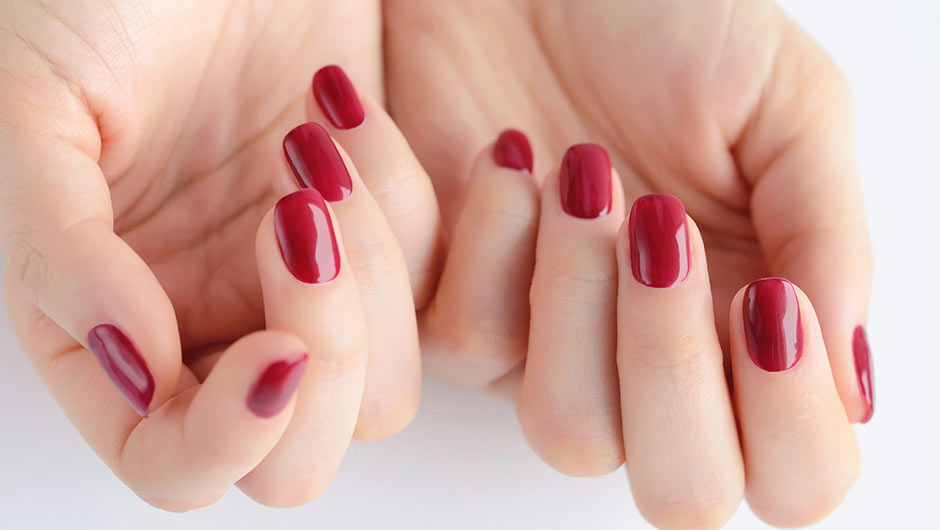 The One Nail Product You Should Stop Using, According To A Nail Tech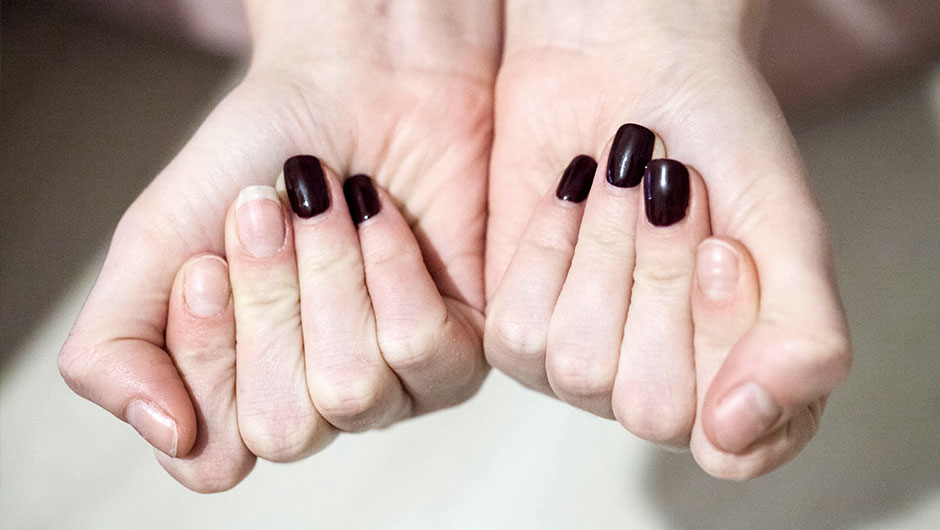 4 Mistakes That Are Ruining Your Nails, According To Manicurist
The Scary Downside To Gel Manicures That No One Tells You About, According To A Doctor
8 Easy Ways To Make Your At-Home Manicure Last Longer
Maybe it's just us, but even with a steady hand and our best top and base coats, making a DIY mani last as long as the real thing from a salon is HARD. We've never really understood how manicurists work their magic - that is, until now. It turns out that there are a few quick fixes you can make to your at-home polish routine that will majorly up the longevity of your manicure. 1. Apply white vinegar before basecoat Even if you can't see them, leftover oils and gunk on your nails can make it more difficult for nail polish to ultimately adhere to your nail. A quick swipe of white vinegar with a cotton swab before breaking out bottles of nail polish will clean up any mess and create a fresh surface. 2. Always buff your nails This can seem like an easy step to skip since you won't see it once your nails are polished, but it can lead to a majorly long-lasting mani later on. Always make sure to buff your nails - it will lead to smoother coats of nail polish. 3. Shorter nails mean a longer lasting mani It's sad but true: if salon levels of longevity are what you're going for, nails that are trimmed to the shorter side will help you avoid nicks and chips. 4. Don't shake the polish bottle Instead, roll it between your palms. Shaking the bottle causes small air bubbles to form, which can transfer to your nail and cause chipping. 5. Apply 2-3 thin coats When it comes to your coats of nail polish, less is more. 2-3 thin coats will result in less chips than one thick coat. We know, it's time consuming, but it'll be worth it when you don't have to redo your entire mani in 24 hours. 6. Use topcoat right away Contrary to popular belief, you shouldn't be waiting for your last coat of nail polish to dry before applying topcoat. This allows the topcoat to mix with your nail polish and work its magic. 7. Add extra topcoat to your tips Since the tips of your nails tend to chip first, it makes sense that you'd want a little extra topcoat to protect them. After applying topcoat to your nail, brush it onto the exposed edge of your nail, creating a clear "French manicure" of sorts. 8. Reapplying topcoat is key  To keep your nails looking fresh, you'll want to add another layer of topcoat every 2-3 days. It'll re-seal your mani and add shine. For more beauty, don't miss: The 6 Best-Rated Eyebrow Products For $10 Or Less and Products To Keep In Your Purse For When Zits Pop Out Of Nowhere [Photo: afterDRK]
The One Thing You Should Never Do When Cutting Your Nails
For most of us, caring for our nails is synonymous with maintaining their aesthetic beauty. Trimmed, manicured, and chip-free nails are the ideal, and rarely do we look past appearances. If your nails are turning yellow or shedding layers, you might be inspired to change your nail care regiment, but what about the health issues that linger beneath the surface? A common practice at salons is to cut your cuticles. Why? They're kind of ugly and annoying. They totally detract from the beauty of your manicure, right? Maybe so, but cutting them is one of the worst nail care mistakes you can make! Your cuticles protect your nail bed from attracting tons of germs and bacteria. When you cut them, you're basically declaring open season for all types of bacterial infections — among them, HERPES. Hard pass. And beyond the whole unwanted infection issue, cutting your cuticles leads to weird aesthetic issues too. They'll look nice at first, but if you keep cutting them they'll start growing back rigid and messy. But if you're just dying for clean cuticles, there IS a safe option... Instead of clipping them, just have them pushed back! Problem SOLVED. Don't forget to check out: The One Thing You Should Never Do When Washing Your Face and Here's The One Thing You Should Never Do When Shaving Your Legs [Photo: Shutterstock]
Freebie Friday: Win A Beauty Basket (And A Cashmere Wrap!) Worth $450 From Vicks
What: A pretty fantastic package of stuff from Vicks, including: • Nordstrom Cashmere Sweater Knit Wrap • L'Occitane Shea La Vie Gift Set and Hand Cream • philosophy's unconditional love gift set, including fragrance, bath gel, and lotion • Vicks VapoRub ointment • Sephora Porfessional Manicure/Pedicure Nail Kit • Essie Spa Pedicure Mini Kit Why: We know it's not cold season per se, but you can really catch colds all year round. Vicks wants to make sure you're well stocked with cold-care essentials, like a soft cashmere wrap and Vicks VapoRub, just in case. Plus, for all those healthy days when all you need is a little pampering, they're throwing in nail care kits from Essie and Sephora, philosophy products in their beautiful new fragrance, and luxurious L'Occitane lotions and soaps. How: Enter by commenting below about your favorite pampering ritual. And yes, we'd say shutting off your BlackBerry counts as pampering. Once you've entered, stop by MomFinds for a chance to win a $200 shopping spree at Maggie Maternity. 1. Post a comment about your most-loved pampering ritual. 2. You must supply us with a valid email address and sign up for the SheFinds newsletter. 3. The contest starts now and entries must be date stamped by our server no later than Friday, May 1st, 2009 at 11:59 AM Eastern Time to be eligible. 4. Three winners will be selected during a random drawing and will be announced in the May 5th SheFinds newsletter. The winner must reply via email as instructed in the newsletter to claim the prize. 5. No prize substitutions. 6. You must be 18 years old or older to enter and a resident of the USA. 7. No purchase necessary. 8. Void where prohibited. 9. Click here for the full rules.
Je m'appelle Essie Mademoiselle #384
  My boss says that manicures are a weekly necessity. For me, they're more of a bi-monthly luxury. And that means in between pampering times, I'm my own manicurist. My secret is Essie's Mademoiselle #384 ($6.95), a sheer pink polish that is chip resistant and always goes with everything. It makes your nails look clean without being prissy, and the hint of pink is just a little better than clear polish. Even better is that when it does chip, the color is so sheer that no one but you will even notice.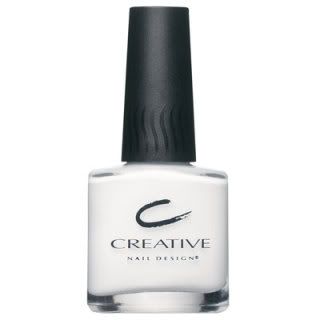 Play Mad Scientist with Your Polish, Or Let the Pros Do It For You
Who doesn't love one-of-a-kind items? I certainly do—and I'm willing to bet all of you fickle beauty people do, too. Recently, I discovered that CND manicurist Angelina Wingle (CND custom mixes colors for designers' runway shows) has set up a website, GoIndulge.com, to provide us with the custom polishes created for the some of the Fall 2009 shows. The site allows you to choose which designer nail creation you want; then it asks if you'd like to be your own "mixologist" or if you'd like the polish pre-mixed for you. I say be your own mix-master: Wingle provides you with an empty polish bottle, plus the lacquers and "recipe" you'll need to mix your new signature shade. Personally, I fell in love with the cool muted gray from the Matthew Williamson runway (recipe: 2 parts Cream Puff to 1 part Voodoo), but there are other shades, like the gunmetal gray from Yigal Azrouel or the wine-burgundy from DKNY, to sate your nail tastes.
Drug Store Beauty Bargains: Tough Love
Here at SheFinds.com, we're hearing from all of you who are feeling the recessionary pinch. So we've scouted our local drug stores and tested products to make sure you can look your best without going broke. We'll post a drug store beauty bargain each week, so stay tuned! What: Sally Hansen Hard as Nails, $2.99 Why: It used to be that as soon as winter hit, my nails would begin to split and crack, making it impossible to get a decent manicure. But since my manicurist recommended this nail strengthening wonder potion, my nails are healthier than ever! It brushes on clear and dries in a hard, smooth, chip-resistant surface that supports your nails and protects the edges. Now my nails look like I've just had a manicure all the time!We love product suggestions and are willing to try anything (well, most anything!) at least once. So tell us your favorite drug store beauty bargain and it might be reviewed for a future post!
When All Else Fails, Paint Your Nails The Color Of Something Valuable
I guess the ladies at Fashion Week took a hint from Wall Street: stocks are volatile, but gold is forever. SheFinds writers spied glittering gold fingernails on everyone from runway models to fashion editors. Even Kim Kardashian sported some dangerous-looking gold talons by New York jewelry fave Bijules. But, it's good to see that gold is sticking around - long after the metallic trend was spotted last spring - just in time to complement sun-kissed skin and bright spring ensembles. Not unlike red lipstick, gold can be a hard color to get just right. But there's a shade for everyone (the challenge is just finding it), so if you've tried the gold polish before and hated it maybe you just need something slightly different. Revlon Gold Get Em ($5), Essie Shifting Power ($9), and OPI Curry Up Don't Be Late ($6) are each a different shade of yellow gold. Because my skin is more olive in tone, I favor OPI's shade from its India Collection. But, if you wear cool colors better, the Essie and Revlon formulas have a lot less orange in them.
Cure Your Lizard Dry Hands With Creams That Work
The other day you felt this sharp pain on your hands. Papercut? Not exactly. Your skin is so dry in winter that you almost cut yourself by clapping. This isn't unusual. With the dry heat in your office, cold winds, and hot showers, your hands take a serious beating in the winter. At the behest of our manicurists, we road-tested some hand creams for your desks, sinks, and bedside tables and here are the ones that came out on top. H20 Plus Hand and Nail Cream ($17) is a lightweight cream that you can apply after washing your hands. This is a year-round option that soothes and nourishes dry hands and cuticles. Bath and Body Works Look Ma New Hands (on sale for $6) is perfect for people who have to deal with the elements and drastic changes in temperature. Containing paraffin to help seal in the lotion's moisture, this is a great work tote or handbag staple to protect your hands before you put them back into your gloves. Last but not least, Neutrogena Norweigan Formula Hand Cream ($4) is a tried-and-true solution. This is the big time, heavy-duty hand cream for indoor/outdoor care.And check out our Lip Balm Guide for heavy-duty winter balms that will keep your lips smooth all season.
Robert Verdi Gives Us Gorgeous Holiday Hands, Slight Hangover
We were invited back to Robert Verdi's Luxe Laboratory for a fabulous Sunday brunch co-hosted by his friend, the hilarious Ana Ortiz from Ugly Betty with Bud Lime Cocktails and food menu. As a New Yorker, we typically keep sweaters in our stoves, but who would have thought you could make an entire brunch menu (including bellinis and a delicious citrus salad) from a citrusy beer? We're officially re-evaluating our cocktail options. Robert is also the consummate host and you never leave his presence without feeling and looking prettier than you did when you walked in. Our favorite manicurist, Lulu from Creative Nail Design, was on-hand to show us some holiday nail tips to go with our holiday festive mood. For those of us with ragged cuticles (or for those who pick at them), best tip ever: use the gentle side of your emery board to buff the edges down, then apply their CND Cuticle Eraser ($8). Honestly, our hands have never looked smoother. In the mood for a festive nail color for your holiday outing? Metallics are the way to go, as evidenced by the number of us who left with either a golden shimmer, like their CND Glow Nail Color ($6) or their very dramatic CND Hyde In The Dark Nail Color ($6).
Beauty Find: Summery Fingers and Toes
I'm a complicated girl when it comes to choosing the color polish I want on my nails. And in general, I sport two colors: one on my fingers and another on my toes. The way I see it, I get to enjoy all the season's color trends (except maybe this one!). Right now, I'm pairing nude fingernails with eye-poppin' pink toes. Here are my two current faves: On my fingers: PeaceKeeper's Cause-Metics Paint Me Tender, $10.20This cool nude neutral goes on streak-free with the second coat, but doesn't become totally opaque thanks to an understated shimmer. Another feel good fact: All after-tax profits are donated to women's health-advocacy and human rights issues. It's also vegan. On my toes: Creative Nail Designs' Scorch #425, $2.99A shiny, shimmery hot pink, this color truly does scorch— in a good, summer pedi kinda way. In fact, it's already been stolen by my roommate whose "claims" she accidentally lost it. I think she's keeping it.
Grey Nails: The Latest Neo-Morgue Beauty Trend
Looks like grey nails are the new black (or dark red). Gunmetal grey has gone from goth to glam, and I can appreciate it as a dramatic alternative to a deep, dark red or aubergine. But while the new, softer shades may look great in a cashmere sweater or wool skirt, I'm not convinced that they're a viable option on the fingernails of mere mortals. At least, on living breathing mortals. Grey nails are just a little too neo-morgue for my taste. While I'm sure it's possible to find an ideal shade, the risk of looking two days dead is just too high. Wanna try it anyway? OPI's Moon Over Mumbai ($7) has been a best seller ever since it debuted in the OPI India Collection. Or try a darker shade like butter London 3 Free's Nail Lacquer in Chimney Sweep ($12), which has a slightly metallic sheen to it. Sephora by OPI's Metro Chic ($9) is a purplish grey and also happens to be environmentally friendly. What do you think of this new nail trend? Will you be donning grey fingertips this winter? Let us know in the comments section below.
Solution: If You're Saving Money By Doing Your Own Nails, At Least Do Them Right
Maybe you're a DIY diva or you're simply looking for ways to save a few dollars. Whatever the reason, doing your own French manicures doesn't have to be a time consuming chore. In fact, with a few simple tricks, you may never head back to the nail salon again. Nail tip guides ($3.50) make a DIY Frenchie super easy. After your base coat has completely dried, apply the sticker like guides so the tip of each nail is still exposed. Brush the white polish on the exposed tips, let it dry and then take off the guides. Top your entire nail with a pale pink, like my favorite OPI Sweet Heart, and everyone will be oohing over your salon perfect nails. And just in case you got a little polish where it wasn't supposed to be, this ingenious polish corrector pen ($12) easily removes it. Filled with polish remover, it works like a paint pen, allowing you to wipe away stray smudges without ruining your entire nail. It even comes with extra tips and is refillable.
OPI Likes The Earth, We Like OPI …. It All Works Out
What: Sephora by OPI nail polish, $9 Why: Let's face it, cosmetics aren't always eco-friendly. Ever since humanity began caring about such things (when was that? In 2007, I think), its record on animal testing and toxic ingredients has been problematic at best. But now, some companies are taking steps to eco-ify their products. Foremost among them, OPI nail polishes, who in 2007 replaced three harmful chemicals in its famous lacquers with more environmentally-friendly substances.SheFinds has always loved OPI's bright, bold, high-quality polishes (we inducted their long-lasting, no-chip, quick-dry, funky-named formula into our Hall of Fame in March)--and now we're pleased to report that none of the ingredients will kill baby seals in the Arctic--or give your nails that stripped, dull, poisoned look when you remove the polish. Get Yours: Sephora
Excuse Us, Models: It's Time For Your Pedicure
Today's New York Times featured a story that got us all upset. Writer Natasha Singer went backstage at Fashion Week to learn what it was like for the unsung beauty heroes of the tents: the nail technicians. What she discovered is that it's no picnic down there on the floor taking care of models' feet. Evidently, quite a few ladies who earn your monthly salary in an hour don't take that cash down to the local nail salon for maintenance. The writer speaks of handling all sorts of maladies - desiccated cuticles, divots in the nails, and goodness-only-knows-what-else.Eww.A note to the models: you get flack for not eating, being tall, looking bored, and acting ungrateful. We can accept all these things, but we draw the line at skipping basic maintenance. It's unacceptable and downright gross. We have enought sense to haul it down the street for mani/pedi specials, yet the people who get to wear all our favorite shoe designers do not. Show a little respect here, ladies. We'll even help you. SheFinds has written about foot maintenance for so long, the archives are bursting. We've given Sandal Boot Camp, we've covered fish pedicures, we've got solutions for aching feet…we've even covered the Press-On Pedicure if you're in a real hurry. If you need help, we're here for you, but never let us speak again of you walking in thousands of dollars worth of credit-limit worthy shoes with nasty, funky feet.Because if you really hate wearing all those pretty shoes that much, give us a call and we will gladly take them off your hands and put them on our beautifully manicured feet. No problem.
Solution: What To Do When You're Allergic To Nail Polish (Other Than Not Wearing It!)
A friend of mine recently discovered she was allergic to a specific brand of nail polish after she started developing a rash around her eyes! It took four manicures and a trip to the dermatologist to put it all together, but apparently wherever the polish touched sensitive skin— like when she rubbed her eyes— it would cause an allergic reaction. But never fear, she can still wear nail polish because there are tons of hypoallergenic brands out there. Start with Essie's Sensitivity Basecoat ($7.40), which is hypoallergenic and formulated for sensitive skin. Then apply Refreshingly Free Nail Polish ($5.25), which comes in almost 40 colors and is formaldehyde, toluene, phthalate, and acetone free (some of the common irritants). While it takes longer to dry and is more difficult to remove, you'll have a long-lasting, chip resistant manicure without the hives!
Pink Is The New Neon When It Comes To Fall Color For Your Nails
Face it. It's August. Summer is more than half over and soon it will be time to bid adieu to the summer brights that have graced your nails since June. Even though the hot pinks and flaming oranges will be on hiatus, it doesn't mean your manicures have to be boring. Instead, check out these subtle-yet-fun shades that will complement the fall season's neutral trends. Chip resistant and glossy, Essie's Hard to Get ($8) is everything you could hope for in a polish. It goes on more sheer than it appears in the bottle, creating a light, subtle pink. Sally Hansen Diamond Strength First Dance ($4.79) is not only chip-resistant, but it helps strengthen nails and keep them from splitting. The "First Dance" color is a sheer, pinky ivory that complements a wide range of skin tones. We've sung the praises of OPI's Coney Island Cotton Candy before, and still think this subtle pink shade ($6) is the perfect transition color to bring you into fall.
Beauty Buzz: It's The Fish Pedicure Sensation That's Sweeping The Nation … And We Tried It!
How far would you go for baby-smooth feet? My quest took me straight to the fish tanks of Alexandria, Virginia. Recently, SheFinds told you about the "Dr. Fish" pedicure – and coincidentally, the place in the USA to try it is close to my hometown. So I loaded up my courage (I am not a wildlife person – if it's not furry and waggy, it's not for me) and two of my friends, and drove to the Yvonne Hair, Nails & Tanning Salon for standard pedicures with 15-minute stints in the fish tanks ($45).The place was packed with people ready to take the plunge, but this didn't stop the salon attendants from making sure we felt taken care of. We were quickly shown to a group of chairs and given lower-leg massages with hot towels, after which we surrendered our Havaianas for thicker-soled flip flops (a good idea for navigating the wet floor).The "fish" section of the salon was dim and relaxing, with a soothing landscape painted on the wall behind the fish tanks and the benches, but the three of us only had eyes for the tanks, which were filled with ankle-deep water and miniature nibbly carp. Much to my friends' amusement, my courage almost deserted me when the submersion time came, but the sensation wasn't unpleasant – think of someone gently tapping and tugging, and you'll have the idea. It doesn't tickle, like a rasp, which is a major plus for those of you (like me) who squirm through every pedicure. The fish concentrated on different spots for each of us: one friend had a congregation on her right ankle, and the other had them spread evenly around her feet. I had them fighting to get in between my toes. The 15 minutes (timed on a digital timer) passed all too quickly.Afterwards, the three of us came out of the tanks and had amazing pedicures. If you're in the area, it's worth it to check out Yvonne's just for this, even if you have no interest in the fish. The final buffing, the foot and leg massage, the friendly pedicurists, the excellent massage chairs – I'm definitely going back for more. It was … I have to say (and I'm sorry, I can't resist), carp-tastic.Best of all? My feet are smoother than they've been in forever, especially on the sides, where I'm prone to calluses. But next time I go, I'm feeding the fish for half an hour. Count on it.Would you trust your feet to the fish, or are you more likely to stick to your standard pedi and foot-smoothing products?
Essie's Knockout Neons Will Knock The Wallflower Out Of Anyone
As SheFinds realized a few weeks ago, Neon is coming back in a big way--and it looks like it's here to stay the season. We think that's just dandy, because summer is no time for drab outfits, and it's certainly no time for nude nails. Just take a look at trendsters Lindsay Lohan and Mary Kate. China Glaze's Wow Factor Knockout Neons nail polishes prove surprisingly versatile - complementing an array of summer patterns, colors, and styles. Shocking Pink will make your toes the sexiest ones strolling the sand this July (perhaps in these comfy and cute Bernardo Milly sandals that SheFinds thinks you should already have by now). In the Limelight will definitely win you the "who's greenest" award (even if you've never put the prefix "eco" before a word in your life). and can you imagine a better fit for this color than Rogan Gregory's zebra suit for Target? We don't even know what natural phenomenon to compare Purple Panic to, but we do know that we've never seen a better or more serendipitous color match than with this Old Navy Georgette Halter Dress. Find Wow Factor Knockout Neons at amazon.com for $39.
Great Nail Polish Finds That Won't Break The Bank
In this day of exploding gas prices and struggling investments, you might not have the inclination to blow $20 on that bottle of Chanel Rose Tourbillion (although it is completely stunning). However, this doesn't mean that your nails have to be anything less than amazing. And if you're a classic red-and-pink lover, there's a huge range of choices.E.L.F., a.k.a. "That Brand Where Everything Costs a Dollar," has a line of polish that includes two standout shades: Light Pink, a gold-shimmer-infused petal pink, and Light Red, a true, blue-based red. These colors take a bit of work to get opaque – the pink took three coats, while the red took four, and it didn't take to every basecoat (although Orly Bonder worked really well). Wear is average. (Side note: E.L.F.'s offering a code until July 15th -- 10% off purchases of $20 or more with code EGANNIVDS.) If you're looking for something from a line you're more familiar with, check out Essie's Who's She Red (a retro lipstick red) and Sugar Daddy (a clear, cool pink). And at $8 a pop, neither of them will break the bank.Get both Essie colors at amazon.com for just $4.75. Or online beauty supply store Head 2 Toe Beauty offers Essie for $3.50. It's reliable and ships quickly – making these offers ones you might not be able to refuse.
The Incredible Ped Egg: Summer Pedicures Never Looked So Good
Confession time: I'm a klutz. I've burned myself with my CHI straightener, accidentally dyed my hands purple while making ombre tights in my bathtub, and tripped over every crack that exists in my home county's sidewalks. So naturally, when I learned about the Ped Egg, I said, "It takes skin off my feet? I'm never using one. I'll hurt myself." Dumber words were never spoken. I was prevailed upon to try it, and let's just say, the Ped Egg is the best invention since ... well, since nail polish and hand creme. SheFinds has raved about it before, but not until I tried it out for myself was I utterly convinced. This is how it works: the small, handheld (and dare I say, ergonomic) eggshell holds a grater-like metal plate. You run it lengthwise up and down your foot, removing calluses and smoothing away dead skin. It's that simple. An emery board is included for further buffing and polishing. Once you're done, pop out the metal file and empty out the egg's container. That's all there is to it. And take it from this klutz: the Ped Egg is absolutely foolproof. The file's made in such a way that it's almost imposssible to cut your foot. (Take care that you don't oversmooth your feet, though, or they could become irritated and sensitive. Spot check every few minutes.)The best part? This little slice of magic is $9.99 at target.com.
Trend Alert: Neon Nails Are Back And Brighter Than Ever
As a former 80's teenager, I shudder at the mention of mall bangs, acid wash jeans, and fringed leather jackets, but a beauty trend has returned to my open arms: neon-bright nail polish. Mind you, I will now display this trend on my toes rather than reinacting a full-on Wham! video effect but I encourage you to revisit your electric youth through your next pedicure and live your own 80's beauty flashback. Those of you who desire to be in on the next celebrity "it" thing should get in line for Chanel's new exclusive Robertson Collection ($25 for four mini-polishes) in honor of its new store on uber-hip Robertston Boulevard in Los Angeles. Each of the limited-edition polishes is named for a trendy area or street in LA and comes in four hot shades of tangerine, pink, yellow, and purple. The collection will be available in July and will go quickly, so head to Chanel.com and get on the list. Don't want to stand in the virutal line? Grab the Essie Neon Collection ($7), a collection of vibrant shades that will bring a smile to your face and a brand new look to your favorite sexy summer sandals. There's no denying it, ladies. 80's bright nails have come back to the future.Get Yours: amazon.com
Shefinds Solution: How To Keep Your Mani/Pedi Chip-Free
Memorial Day marks the beginning of my favorite time of year, summer. And while I delight at the thought of long beach weekends with barbecue dinners and the sight of Fleet Week sailors strolling around the city in crisp white uniforms, there is one thing about this time of year that irritates me more than the sand and salt water on my sunburned skin: the mani/pedi. And depending on which side you fall in the chip/no-chip debate that was sparked last week, you might be on the hunt for ways to keep your nails fresh and chip-free. In order to save myself some frustration (and money) over the next few months, I've researched how to make my DIY mani/pedi's last as long as possible. The solution is simple enough, use a base coat and a top coat. This will prevent nail stains and chipping of the polish, and will protect the nail finish to sustain the color. Much to my dismay, that means painting my nails is probably going to take more than 15 minutes... but having my manicure last maybe even a week longer than usual could make it well worth it. OPI always has the best nail polish, so I figured it was the go-to brand for this kind of product too. Start-To-Finish is a base coat, top coat, and nail strengthener all in one. The Chip Skip is just a little something extra to really prevent chipping.A few quick tips: Apply a thin base coat layer to avoid smudging. Wait about five minutes for each layer to dry. Put your nails under running water to speed up the drying process.
Oh My God, Your Nails Are Chipped! That's So Chic
First it was visible bras straps, then dirty hair, and now, according to the New York Times, chipped nail polish is not only considered socially acceptable, but is actually becoming a fashion statement. Well, it's about time, people. When I think of how much money, worry, and effort I have invested into making sure my nails were up to par following a manicure - especially one with dark nail polish - it makes me more than a little depressed. Okay, a bit of an exaggeration, however, it has always been annoying to discover that first chip after trying so hard to maintain impeccably manicured nails. I welcome this trend with open arms, and am a big fan of the shabby chic look. As long as there's no dirt under those fingernails, I say, go ahead! chip away! And for the most dramatic effect, start with a darker polish, like mysterious Lincoln Park After Dark or sultry I'm Not Really A Waitress. What do you think about this odd new trend? Write to us in the comments section and share your opinion.
Beauty Buzz: Spring Colors For Your Nails (And Grey Is One Of Them)
It's transition time: the halfway point between spring and summer. It's also time to bring out the peep-toe pumps.If you're anything like me, baring your first pedicure of the season to the world is never the most fun thing. And let's not discuss the state of my winter-white hands.So I always try to start off on the right foot (heh heh) with a fun, trendy nail polish color. My favorite (but only for feet, I'm not brave enough to wear it on my hands) is China Glaze's Celtic Sun ($2.68). A bright, sunny yellow, it reminds me of daffodils. The warmth of the color might be overpowering for those of you with cool-toned skin, but with the right shoes, anything is possible. Also high on the list are sweet pastels. Spring is the time of new beginnings, and what better way to celebrate than with baby pinks and sweet peaches? An oldie (but goodie) is Zoya Bailey ($6), a sheer, shimmery pink that's flattering on a wide array of skin tones. Also check out Essie's Tie the Knot ($8) for a gorgeous shade of buff. Now, we come to the two trends I just don't understand (possibly because they're corpse-like on my warm-toned skin) - dove grey and lavender. Grey is the hot color of the season. If you're interested (and I totally was), check out Essie's Great Expectations above. ($8) For lavender, Zoya's Miley ($6) is an understated, yet current shade.Find the perfect sandals to pair with your pedicure in our Guide to Spring Shoe Trends.
Deal Of The Day: 25% Off OPI Polishes At Drugstore.com
Pedicure season is off and running. Prep your tootsies for their sandal debut with salon-quality polishes from OPI. Everyone is (naturally) enamored of classic shades like the 25-year-old line's debut hue I'm Not Really A Waitress, but there are tons of other funky colors with even funkier names to experiment with. Use this 25 percent off sale as an opportunity to test drive colors you've never tried. Who knows? You may just find a new must-have classic to add to your lacquer collection. Cotton candy pink and so very ladylike, nail lacquer in Strawberry Margarita ($6.14, was $8.19) can skew either Spring Break or Charlotte from Sex and the City. With a bangin' bronze glow and bright white flip flops, you'll be recalling your favorite beach bash moments. But pair this polish with a Jackie O-style shift and black patent peep toes, and the look becomes pure Park Avenue. The new neutrals — tawnies, creams, and oysters — are in for spring, and metallics are here to stay. That's two marks in the plus column for Will You Mari-Achi Me ($6.14, was $8.19). The shiny shade takes on different hues in different lights; sometimes it's lavender-infused gray, other times its pinky beige, so it's bound to match whatever you wear for as long as it lasts. Bonus: metallic polishes hide little flubs and air bubbles better than matte polishes. You wouldn't brave April showers without a raincoat, so why would you expose your freshly painted nails to the elements? Classic OPI Top Coat ($6.14, was $8.19) strengthens nails as it extends the life of your mani or pedi. Use it to boost your new favorite OPI shades, or just add a coat on top of your drugstore polish to give it a professional-looking sheen and a few extra chip-free days.More deals for net-savvy shoppers:Form-fitting tees from Velvet by Graham & Spencer are 25% off at Tobi. Hit "The End of Sales" at YOOX and take up to an extra 80% off. Spend $50 at Sephora and enter the code SHIPPING50 for free shipping through the end of the month.
SheFinds Solution: Don't Ruin Another Pedicure
I was so excited over the weekend to finally have some time to get a new pedicure (I think my last one was in January - I know, I should be punished), get some shopping done, and relax with the fashion mags that have been piling up on my coffee table. The plan was pedicure first, shopping second, relaxing third. Well, the pedicure was great. I chose a deep and kitschy Boris And Natasha from OPI, and made sure to sit under that toe-dryer for 3 whole rotations before taking my freezing, thong-clad feet home - whereupon I waited another 45 minutes before pulling on my socks. After a day of shopping, I returned, pulled off my shoes, put my feet up to relax, and UGHHHH - noticed that the polish on my big toes had smudged. How was this possible? Would I ever be able to get through a full 24 - or even 12 - hours without screwing up either my mani or pedi? Since I know I'm not alone in my frustration, I decided to seek out the best products for getting your nails dry and preventing the dreaded smudge factor. For a quick spritz and run, opt for the Orly Non-Aerosol Spray ($7.95) to help dry polish faster. The drying liquid comes out as a very light mist, so there's no danger of big, messy droplets falling from the bottle. The OPI Drip Dry ($12-$24) acts like a fast-drying oil of sorts. It comes in a dropper, and after two drops of the liquid on each nail, your nails are not only dry, but your cuticles are plenty moisturized. The market is saturated with tons of top coats all claiming to dry your nails in no time flat. So instead of feeding into the hype, I rely on the one that all my friends swear by (and of which I am now a huge fan): Sally Hansen's Insta-Dri Top Coat ($5). To save yourself all the hassle of extra coats, why not try out one the new quick-drying nail colors. I'm particularly fond of Maybelline's Express Finish ($8) both for its fast-drying abilities and assortment of sexy reds.
Best Seller: Lancome Juicy Vernis Nail Gloss
What: Lancome Juicy Vernis Nail Gloss, $5-$10Why: I am always on the hunt for good nail polish. I love getting manicures, but rarely ever find a color that suits me in the salon. I have become one of those women who brings her own nail polish, but only because I came across these Juicy Vernis nail glosses by Lancome. No, you didn't misread that: nail gloss. I've never been one to sport the really dark shades that come in and out of fashion (I'm just not brave enough), and I think that's why I'm obsessed with these little gems. Instead of coating your nail with an opaque layer of color, the nail gloss gives you more of a tint. The best part is that you can really moderate the intensity of your color -- one coat is enough for a little shine, two or three really make the color pop. Plus, this polish isn't thick like the regular kind so it doesn't look like you're wearing press-ons, even after 3 or 4 coats. So you see, lipstick is to nail polish as lip gloss is to nail gloss. Genius! And in case you're not already sold, here are two more bonuses: It doesn't stink! Really. They're scented to smell like raspberry, strawberry and honey. Also, it doesn't chip! This might be TMI, but I've had "Lychee" on my toes for over two weeks and my pedi still looks fresh.Get Yours: The gloss is tough to find in the US, but sellers on eBay generally have a good supply in a variety of colors.
Goth Waitresses From Coney Island Love OPI Nails (And So Do We)
And OPI said, "Let there be I'm Not Really A Waitress." And it was good. So was Lincoln Park After Dark and Coney Island Cotton Candy. So good, in fact, that these cleverly-named colors became OPI's best-selling nail polishes ever. Why? Well, we like to think it has something to do with the kitschy names, but mere words do not a beauty best-seller make. It takes more than that to earn a coveted spot in the Hall of Fame. I'm absolutely not a manicurist (in fact I'm an exceedingly terrible nail-painter), so I was thrilled when Lincoln Park After Dark went on cleanly, without gloppiness--quite professional looking, really. This miracle was due primarily to the extra-thick brush, designed to hold more paint and spread it more evenly. The polish is also thick enough to only need two layers, which saved me from my own future mistakes. This OPI polish left my nails nicely glossy, and the deep purple, almost black color is just rich enough to be intriguing without looking goth.I did up most of my toes with I'm Not Really A Waitress, a reliable red that's attention-grabbing but not drastically so, and one lone big toe with the pinkish Coney Island Cotton Candy. Personally I preferred the red for my toes, because it's a stronger color, and would probably reserve the subtle Cotton Candy for day-to-day use on my hands. These three colors are OPI's best-sellers for good reason. They're classic and sophisticated, fast-drying, and hard to chip. But the company has also come out with some new bolder, funkier colors, so check out their website for more options. Get Yours: $7.50 at Drugstore.com or Amazon.
Beauty Trend Alert: Fake Nails Are Back
What: Kiss Broadway Glue-On Nails, $10.24Huh?: In high school, I was a huge fan of the acrylics. The majority of my allowance money went towards the maintenance of my nails - now granted I grew up in New Jersey, so it was somewhat of a requirement to have long nails and large, pouffy bangs - of which I had both but we'll save the bang conversation for another day. When I departed the jerz for the bright lights of the big city, I thought I had left my adolescent fashion choices behind never to resurface. Until I was introduced to Kiss Broadway Glue-On Nails. Touted as the modern day, upgraded version of Lee Press-Ons, I scoffed at the concept of reverting back to not only artifical nails in general, but plastic, do-it-yourself ones. However for entertainment's sake, I tried them out. Lo and behold, a week and a half later, these guys are still firmly planted on my fingers. And I love them! They look completely natural, and can be cut, filed, and shaped to fit any nail. Each kit comes with instructions, nail glue, and a set of 24 to 48 nails in 12 different sizes. The back of each nail has a sizing number so you can go up or down if it's not a fit. Each nail looks smooth and polished, and there's no annoying polish chipping, cracking, or smearing - which always haunts me after a manicure. I swear, I took home six boxes and plan on wearing these for a very long time. Who knows - I might even start teasing my bangs again.Get Yours: Amazon.com
The Latest Classics: New Color For Your Nails
I've always been inclined to experiment with nail color. In high school, I proudly sported the neon yellow, and in college I moved onto gothic black - much to the chagrin of my preppy social circle . But few colors stuck around for long (thank God). Here are a few of the newest classics that have taken the nail world by storm. These polishes are painted on the fingers of fashionable gals season after season, proving that no matter the trend, they are here to stay. Opi's Lincoln Park After Dark seemed like a passing fad at first - one of many uber dark polishes that were sure to fall to the wayside once the dark nail craze died out. But lo and behold, we are still flocking towards this midnight purple years after its debut. I continually have a hard time finding a nail salon that can keep it in stock. This color brings a rocker edge to every hand it adorns without going too far into goth territory. I am also a fan of Chanel's Vamp - which appeared over a decade ago but is still a coveted favorite among many fashion forward celebs. (if they can find it on ebay!)Nude nails have always been a classic, but only recently have they won out over french tips and pinkish hues. The neutral beige of Estee Lauder's Peach Sorbet has risen ahead of the competition, mostly due to the subtle sophistication it exudes. The color red conveys statements of power, allure, and attention-grabbing ferocity. Gone are the days when our red nails were the color of stop signs or cherry tomatoes. The new red is a dark, seductive color with a touch of woody brown, as in this Jungle Red by NARS . It is sexy, mature, and sure to remain a modern beauty staple.
Three-For-All: Dreamy Dark Nails
The dark nail trend has flourished and faded and flourished again ever since Chanel introduced their iconic Vamp shade in 1994. You can no longer buy the first favorite of vampy vixens and gothic-minded fashionistas (although Chanel's Madness shade, $19, comes pretty darn close), but the dark berry nail trend is again on an upswing, so there are plenty of deep, daring shades out there. The Shining Star: Creative Nail Dessign's Baroque shade ($6) is a plummy polish the pros would pick. The deep boysenberry shade has a hint of pearly shimmer, so mistakes are less noticeable (read: you can do digit detail on the train and arrive at your final destination with a dry, flawless-looking manicure). The Bargain Buy: E.L.F.'s polish in Dark Red only costs a buck, so when the trend inevitably goes the way of culottes and cutouts, you won't have to feel guilty about dropping a lot of dough. Take a trendy test drive with this matte polish, but be prepared to apply a couple coats to get the desired almost-black effect. The Classic With a Twist: Essie is best known for their sweet, girly shades like baby pink Ballet Slipper and and peachy Dune Road, but that doesn't mean Essie doesn't have a dark side, too. Their merlot-hued Decadent Diva polish ($5) will go on perfectly and stay chip-free (credit the well-designed brush and salon-quality formula for that), so you can rock the trend 'til it goes out of style.Did we miss your favorite? Tell us all about your chic dark polish picks in the comments section.
Blue Nail Polish Returns – Will You Wear It?
What: Chanel's Blue Satin Nail Polish, $19Why: Back in the mid-'90s when Christy and Naomi ruled the runways, Chanel introduced its other darling -- the breakout success Vamp nailpolish, the luxury brand's high fashion nod to goth and grunge. What was once a sought after, innovative color has now, in one form or another, graced the hands of everyone from L.A. It girls to Midwestern teenagers. Now Chanel has created new buzz with its Blue Satin nail polish, which its models rocked on the spring 2008 runways. The bold metallic shade is actually reminiscent of a nailpolish I owned in high school, and I'm not sure my adult self wants to revisit teen angst in the form of Nirvana-era beauty sensibilities. What do you think, SheFinds readers? Is Blue Satin hot, or just a lot of hype? Let us know by voting below.Price: $19Find it: neimanmarcus.com
Best Selling Nail Polish Back In Stock – Buy Now Before It Disappears Again
What: Essie has brought back Starry, Starry Night and Viva la Vespa Why: Just in time for the holidays, Essie has brought back two of it's popular polishes for a limited time. While supplies last, you can try to grab up Starry Starry Night or Viva la Vespa. Both colors are a reminder that Essie knows how to do dark nail colors like no one else. Starry Starry Night is a beautiful dark navy blue with a twist of sparkle. With Chanel 461 Blue Satin promising to be the next big thing, Essie's Starry Starry Night is a promising re-introduction. And let's not forget Viva la Vespa, a rich, deep purple with a hint of shimmer. Both colors are holiday party ready and would make great additions to any girl's nail polish arsenal!Price: $10 Get Yours: essie.com
Friday Top 5: Clean Up Your Act Before Heading Home for the Holidays
You're psyched about heading home for the holidays, but slightly less psyched that you'll have to hide some of your vices from your more conservative family members. Fret not, though. It's not necessary to swelter in a stuffy turtleneck or drab up your makeup routine to placate your buttoned-up brethren. You can preserve your fabulous style (though you may have to lose those political bumper stickers — just for a week or so) with a few tricks for pulling off conservative-chic. 1. Covermark's Tattoo Cover Kit ($30) is a must-have when tattoos are taboo. In-laws don't know you're inked? Simply apply this coverup system — primer, concealing lotion, flaw-fighting smoother, and finishing powder — to your body art and, poof! A painless, temporary solution to that somewhat controversial form of self-expression. 2. Indulge in the occasional cigarette or glass of red wine and think the evidence shows in your less-than-pearly whites? Zap them with a quick whitening touch-up. Rembrandt's two-hour whitening kit ($20) offers intensive whitening with instant results. Prep the whitening trays, settle in with your holiday wrapping supplies, and blast tell-tale stains in the time it takes to watch Christmas Vacation. 3. Just because chances are good that everyone else will be wearing hideous reindeer-, stocking- or mistletoe-themed sweaters, don't think you have to stifle your style to fit in. Sure, it's probably not the best idea to flash that sparkly decolletage that's been such a hit at your friends' holiday get-togethers, but you don't have to hide under shapeless, chunky sweater to appease the aunts and uncles. Instead, opt for something sleek and stylish, like D&G Dolce & Gabbana's charcoal cashmere twinset ($378), that you won't have to banish to the back of the closet once you get home. A little lace embellishing on the ruched cami makes this set sweet and holiday-friendly for the fam, and you can add your sexy twists (lacy bra, rockerish multi-strand necklaces, spiky stiletto boots) when you're not so obligated to be on your best behavior. 4. Dark, dramatic nails are hot this season, but in order to avoid unwelcome pearl clutching and tsk-tsking, you may want to tone it down a little. The good news is that pretty, feminine shades are in for winter, too, and there are lots of choices for soft, snowy nail color that won't illicit a sneer from the family members who aren't as up to date on their trends as you are. Try a light baby pink like Sephora's nail lacquer in Chamallow ($4) for a sweet, girlish effect. Reminiscent of those delish white chocolate peppermint lattes, it's a nice holiday treat and a welcome break from vampy dark nails.5. 'Tis the season of fabulous boots, and those sexy heels you bought to wear to all your holiday parties are to die for, but give your feet a rest while you're at home and opt for some demure flats instead. You don't need to be towering over your diminutive relatives in sky-high stilettos, so choose something a little more down-to-earth. Mossimo's Dasha jewel-toed flats ($27) won't set you back a bundle, but their black rhinestones and decidedly comfortable height allow you to show your sparkly style and give your feet a much-deserved vacation.Oh yeah--and when it's time to dress up a bit for the annual family sing-a-long, be sure to have some stylish party shoes. You've toned down everything else, so we see no reason not to let a little of your personal flair shine through on your tootsies.
Fighting With Heidi Makes Lauren Go Goth
What: Essie's Winter 2007 Lineup, $7 per bottleWhy: Dark, deep black, and grey nail polishes were once left to your high school's goth clique, but these days dark nails are everywhere. Case in point: Lauren Conrad's darkly painted digits. No, she's not mourning a lost friendship (or is she?); she's just following one of this season's hottest new nail trends. Essie certainly took note of this when they developed their winter lineup. The best color in the line is Over the Top, a dark, gun metal grey with a smooth, semi-gloss finish. It's almost black yet still sophisticated in its dimensions of shimmer and grey. Wrapped in Rubies, another fantastic shade, swirls together deep burgundy with a gold sheen. Other great finds in the line include Steel-ing the Scene, Nude Attitude, Showstopper, and Who's She Red.In our opinion, Essie delivers some of the best in class polishes with a great brush, smooth application and shiny finish. As if you needed a reason to snatch one up, let's be honest--a girl can never have too many nail polishes!Get Yours: Amazon
Yuck! What's Growing In the Water At Your Local Nail Salon?
What: Pediclear Spa Disinfectant $24.99 (12 packets) Why: So we usually consider a pedicure to be a safe, relaxing, and stress-free indulgence, right? Well, not to burst everyone's bubble, but apparently we have to stay on our toes even while they are being painted. Although you can always control what polish goes on your nails, neither you nor your pedicurist can help what goes in your water. Believe it or not, as clean as that pedi-basin may be, the water itself has yet to be disinfected, and harmful bacteria can thrive despite the force of those water jets. Until now. Pediclear is an FDA-approved foot spa disinfectant that gets rids of potentially harmful bacteria that could ruin a beautiful pedicure. So why not give both yourself and your feet some extra protection from unwanted germs by bringing some Pediclear on your next visit? Each individual package is the size of a stick of gum, and you just kindly ask your nail technician to add to the water as she starts your foot bath. If this is a bit intimidating, Pediclear provides a small salon info card which explains exactly what the product is about. I felt a tad shady as I handed over the package, but surprisingly enough, my pedicurist knew exactly what it was without needing an explanation. It made for a much more relaxed experience knowing my feet were safe, sound, and soon to be beautiful.Get Yours: Divina ProductsStill feeling dirty? Take a look at our germaphobe's guide to fashion and beauty!
Week in Review: Gifts That Are Going, Going, Gone, Oprah Gets A New Job, And More
Required Reading: • This seaons's hottest gifts are selling out fast! See how to get them before it's too late. • A product that wards off scary bacteria in your nail salon. • Oprah fights cancer with a pair of scissors.Steals and Deals: • Up to 40% off Hanky Panky camisoles at Shopbop • Up to 40% off designer denim at Bluefly • Up to 50% off satchels at Neiman Marcus Just For Fun: • Can you guess which wellies won't drain your budget?
Beauty Find: Nourish Your Nails for Under $5
What: Creative Nail Design Solar Oil Conditioner Why: I just saw the doctor, and I've been diagnosed with PMD. Sounds serious, right? Well, it is. Post manicure depression sets in a few days after nail beautification, precisely when polish starts wearing away at the edges and cuticles start returning to their previous ratty shape. To combat this condition, I started rubbing almond-scented Solar Oil cuticle treatment around my nails after my latest mani. Not only did my hands smell sweet (what girl doesn't want that?), but it also kept my fingers looking freshly moisturized days longer. There's still no cure for PMD, but at least now there's a treatment. Price: $4.99Find it: drugstore.com
Beauty Find: Dashing Diva nail polish
What: Dashing Diva nail polishWhy: My grandmother always told me that two things mark a true lady: polished nails and polished shoes. Well, I've been actively pursuing designer – and yes, polished – shoes since the tender age of ten. But nails? Sadly, I often neglected them. A new polish line by Dashing Diva may just be my saving grace, though. Three colors – Black Raspberry, Champagne Nude and Bronze Bombshell – nicely cover the spectrum of fall colors. Black Raspberry goes to work, while Champagne Nude and Bronze Bombshell wear nicely on the weekends. The nude hue was an especially nice compliment to my bright purple mini – the color of the season. The polishes, which cost only $8 a piece, go on easily and with a top coat, last through the week without chipage. Since wearing the polish, I've joined the ranks of Beyonce, Sandra Oh, Rose McGowan and Eva Mendes who are all fans of the line. I've also been able to finally live up to my grandmother's advice – be polished from head to toe.Price: $8 Get Yours: Dashing Diva.com
The Hot List: Finds for Labor Day Weekend
Morning, SheFinds readers! As of this weekend, summer is over, but we're dying to hang onto the last days of it. Here are some things we'll be using to enjoy the last lazy days of one of our favorite seasons. We're going to look fabulous in our retro tank-style, red-hot Lisa Curran Swim one-piece swimsuit, a la Kate Walsh.We'll be stylin' in our Jersey veranda dress from the J. Crew sale, that we got for a mere $29, deflated from $88. We're going eco-friendly and toting our things to the beach in our new Baggu shopping tote. Stylish and sand- and water-resistant, it'll clean up with a wipe of the towel... and we can use it to tote all those groceries for the cookout. But we'll be looking forward to Fall with our pick of the moment for nails. We'll slap on a little Chanel Le Vernis in Vamp on the way to the shore.Speaking of Chanel, we'll be gossiping with our friends and we'll ask them the same thing we asked you: has luxury become ludicrous? Discuss among yourselves... Although we're mourning the official end of summer fun and beach-y chic, we're definitely looking forward to Fall and we're chock full of Fall Fashion goodness this week. Look for our Fall Handbags newsletter this week, as well as tons of coverage on what you should put in them. Stay tuned, dear readers and enjoy your last week of summer. Don't do anything/buy anything we wouldn't buy -- or if you do, be sure to tell us all about it!
Poll Results: Do I Get a Mani-what?
SheFinds Asks: How often do you go get a manicure?Readers Respond: "Why pay $20 to have someone do my nails when I can just as easily do my own at home?"We totally agree. Although every once in a while it's nice to splurge and pamper ourselves with a mani/pedi combo (sure beats scrubbing away in the tub with a pumice stone) we're reluctant to be die-hard salon goers. Not only does the cost add up, but so does the time. We can get our nails polished and pretty in about 10 minutes, whereas a trip to the salon will bite into an hour of our time. What are some of our favorite nail products for our at-home manis? 1. Creative Nail Design Solar Oil Conditioner: Gotta love the sweet smelling vitamin E, almond oil and jojoba oil combo for curing dry cuticles and moisturizing brittle nails.2. OPI Nail Polish: Beautiful colors, the perfectly shaped brush, fast formula and long wearing -- no wonder it's our favorite. Plus, OPI's lacquers will soon be chemical-free!3. Polish-Off Nail Polish Remover Pads, Non-Acetone: Not only do these convenient pads remove nail polish of any hue with minimal effort, but they're safe for sensitive skin, too.
Nail Salon Horrors: Are You Killing Your Manicurist?
You know nail polish is full of horrible chemicals, right? Well, cosmetics companies are pushing to rid our favorite lacquers of toulene, formaldehyde and dibutyl phthalate (DBP), dangerous, carcinogenic substances. Surely, you notice that smell when painting your nails at home? Yeah, that one, the one that makes you feel dizzy if you don't open the windows. Well, imagine how your manicurist feels.According to a recent article in The NY Times, salon manicurists suffer from "poor performance on tests of attention, mental processing speed, memory and verbal learning." What's worse, they're not only putting themselves at risk, but also the lives of their unborn children, who when prenatally exposed "performed worse on tests for cognitive function, language and behavior." According to another article in The International Herald Tribune, such workers also suffer from allergic reactions, breathing problems and rashes. That should tell you something about the hazards of nail polish, just one of the many products to which women suffering from DFS (Debilitating Fashion Syndrome) subject their bodies. OPI has committed to removing toulene from their collection of polishes, while brands like Goldie Nail Lacquers, No Miss Nail Polish, Maybelline Wet Shine Nail Polish, Sante Nail Polish and Peacekeeper Cause-metics, already avoid harmful chemicals. Some of our favorites, like Lancome and Essie, still have not said anything about cleaning up their acts. Thanks to Jezebel for spotting the story.
Beauty Find for Fall: Bye-Bye Black Nails
What: Chic nail colors for fall from M.A.C. Why: With fall right around the corner, it's time to start changing your beauty routine for the upcoming months. One of the easiest ways to gradually change your look for the cooler days is by starting with nail polish -- not only is it cheap, but if you really hate the color, it's a lot easier than trying to return a worn dress to the department store. Last fall and winter it was all about black, and it was discussed ad nauseam (when ten year old girls are sporting the look, you know it's time to move on). This season there's a new crop of dark colors on the brink, only this time more sophisticated than black though equally as daring and statement making. For an alternative to the tried and true dark red, why not use a deep, rich berry color? A color I found that works well on everyone is M.A.C.'s Nail Lacquer in Dark Angel (below left). It's romantic and mysterious, but safe enough to wear to work. As we all know, gray is slated to be fall's number one hue, and we bet this is one runway trend that will carry over into beauty. Ugh, but won't gray make you look sallow and dull skinned? Fear not the dusting of silver shimmer, ladies; M.A.C.'s Nightfall (below right) is an eye-catching color that's perfect for the weekends and lends a touch of the trend without going overboard. Price: $10 Get Yours: Macys.com
Beauty Find: My New Favorite Nail Color from Chanel
What: Chanel Le Vernis in VampWhy: Last season, anyone who was anyone managed to get their hands, er…nails, on Chanel's Black Satin nail polish. In fact, the polish was so popular that stores nationwide sold out within weeks of stocking the chip-resistant polish. I myself got into more than one altercation during my weekly pedicure while trying to stake my claim to the one bottle that my salon managed to secure.Thankfully I saw Vamp at Cusp in Georgetown, a very trendy subsidiary boutique of Neiman Marcus. Since it's been open, they stack the "trendy" nail color of the season in their makeup section -- which I always purchase. Vamp, unlike the black look of last season, is a much more wearable alternative; a deep maroon on my nails with the slightest dusting of metallic shimmer.Though it was originally released in 1994 to much acclaim, you can be sure to see it once again on the finger tips of fashionists everywhere thanks to its re-release. I can tell you that my closest five girls friends have purchased it and plan to start wearing it come September. Bottom line: buy this polish color, now before it sells out! Price: $19 Get Yours: Nordstrom.com
Top Five Summer Pet Peeves
Lined up for the firing squad are the crimes against summer fashion and beauty. Let's see if you agree: Hosiery with Sandals: It's hot out side, and nothing screams "granny" louder than wearing nude hose with open shoes. Really need support up top? Get yourself some Spanx, or if you're just worried about the ghastly white shade of pale on your legs, try some self tanner. Bad Fake Tans: Just follow some simple rules. One, the product should match the underlying tone of your skin and no one's underlying tone is orange. Two, apply hand/body lotion to the palms of your hands and the bottoms of your feet to keep them from "tanning." Three, build up gradually. If you leave on Friday with pale/medium skin and come back Monday looking like you spent six weeks in the South Pacific, we know what's up. Need to take the guesswork out of the whole ordeal? Try a SunFX spray-on tan. Men in Speedos: I mean…I can't. I just can't. *Shudder* Moving on. Sandals without a Pedicure: You wouldn't dare wear a bathing suit without hair removal, right? Same rule applies here. Get yourself some Tummy to Toes Legs/Feet Cream ($18.99.) Slather on after exfoliation at night. Sleep in cotton socks.Wake up fabulous and stiletto ready. White Shirts with Sweat Stains: It's time to break up with your shirt. Be strong and let go. Isaac Mizrahi for Target's Kristina Cami makes a great day-to-night basic. At $19.99, it should ease the pain of the break-up. What are your biggest summer pet peeves? Toe cleavage, anyone? Let us know your thoughts in the comments section.
Travel Find: How to Stay Gorgeous Even on Day 10
Going away is no excuse to let yourself go. I'm not talking about indulging at the 24-hour desert buffet -- that I'm all for -- what I'm referring to is L.D.O.V.S., otherwise known as Last Day of Vacation Syndrome. You know what I'm talking about. On day one your pictures reflect a recently manicured, root-free traveling champion, but day 10 depicts a world-weary traveler with chipped polish and a few insubordinate gray hairs insisting on their day in the sun.Don't give it to them. Put them back in their place with ColorMark ($19.95), a great temporary instant hair color that won't flake off even after brushing. Simply apply the drip-free formula to spots where your gray is showing and voilà! You have salon fresh hair until you're ready to shampoo. The tube is small enough to throw in a purse and it comes in 12 shades, too. Do not even get me started on chipped polish. There's no better way to ruin the sexy effect of strappy sandals, than by exposing a row of tore up toes. With the new Vinyl Deborah Lippmann nail polishes ($8.50 each), there's really no excuse (not that there ever was a good one), for a pitiful looking pedicure. The line is full of of fun, flirty colors and the super mini bottle is perfect for traveling. Do yourself a favor and look as good on day 10 as you did on day one.