These Are The Best Collaborations You Need To Know About Now
This Is The Most-Searched Fashion Trend Of 2017 (It's Not What You Think!)
If you use search engines to style talk, then it's likely that you typed THIS key phrase into your search bar at least once last year: sneakers! Whether it was Nike Cortez or Fenty x PUMA is a matter of personal taste, but one thing we can guarantee is that every fashion girl was fixated on them in 2017. Know how we know? Sneakers are now the most-searched fashion item, according to a report from fashion search platform Lyst. And for the first year ever, they exceeded "handbag" searches. Whoa! https://www.instagram.com/p/BXniHHoDSAG/?hl=en&taken-by=kendalljenner According to over three million searches last year, "Sneakers are officially the new handbags." Lyst cites the fascination for kicks like Rihanna's Fenty x PUMA bow sneakers--which was searched every seven seconds in March of last year--as being big drivers of the trend. Wowza! This is significant because handbags have been #1 fashion status symbol for year (decades?). To have them take a back seat to the ever-popular casual footwear style means that the personal style and trends really have taken a sharp turn in recent years. You can definitely credit the unstoppable athleisure trend for why style bloggers this year were more likely to be seen swagging out in Stan Smiths than Louboutins. And that goes for super models, It girls, and celebrities, too. https://www.instagram.com/p/Ba4bgwaHgoq/?hl=en&taken-by=bellahadid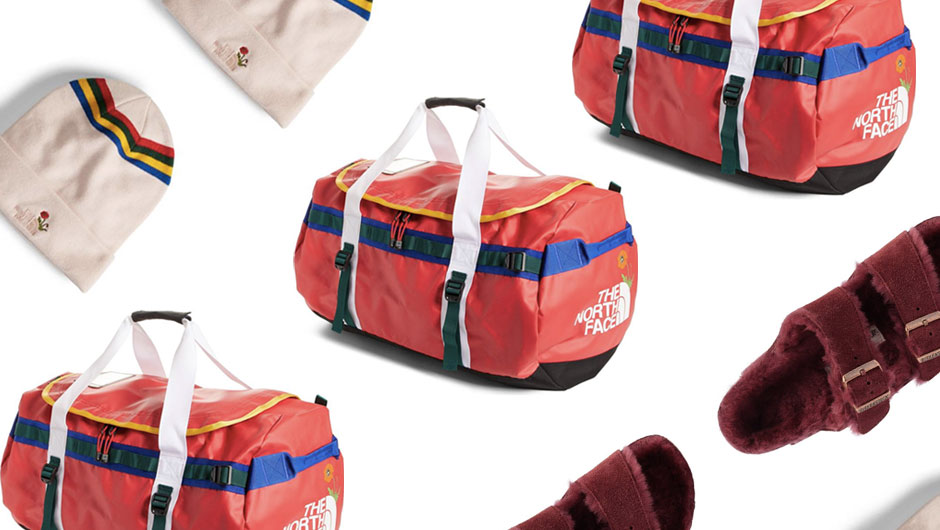 In Case You Hadn't Noticed, North Face x Nordstrom Just Dropped A Major Collab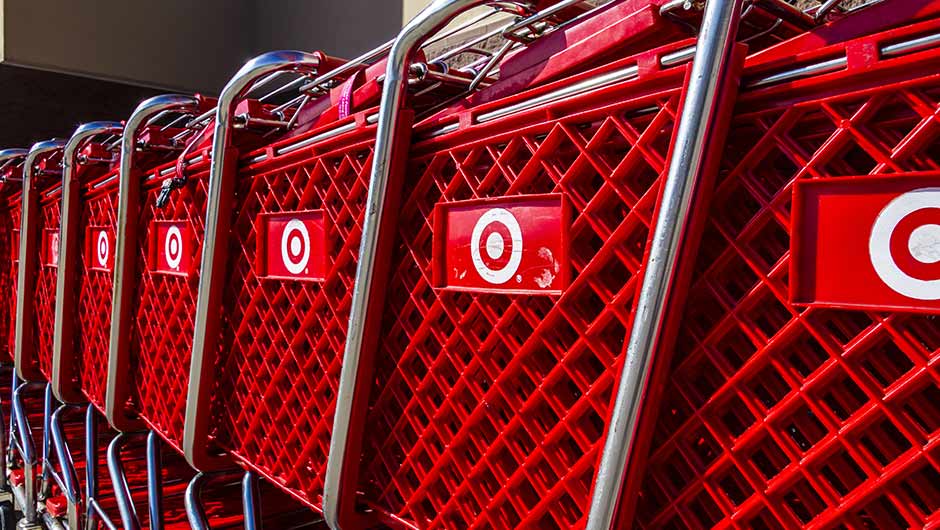 Target's New Line Doesn't Launch Until February But We Have All The Photos
The Nordstrom x Something Navy Sale Is Finally Here–Get The 40% Discount Now!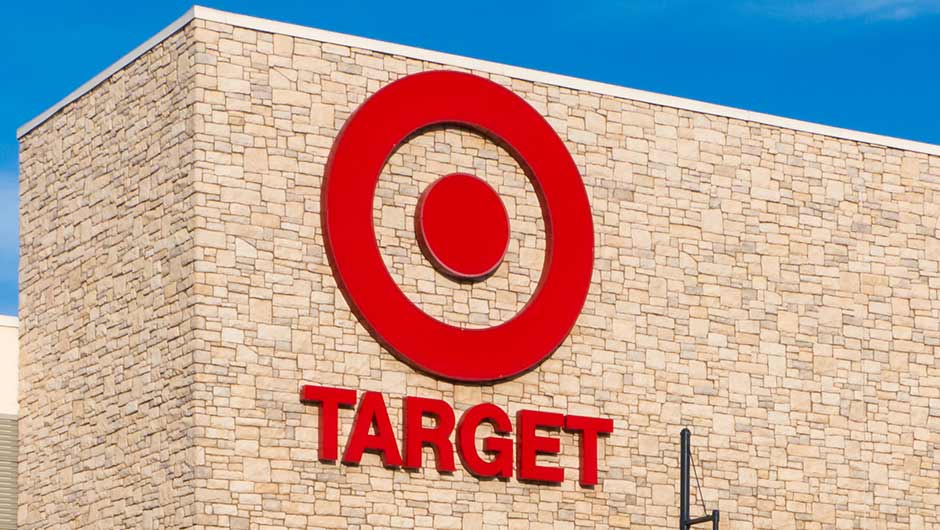 Target Casually Just Dropped A 50-Piece Collaboration This Morning
The One Sneaker Everyone Will Be Wearing This Spring
White sneakers have had their day in the sun, but now that it's 2018 we need that new new. What's fresh for spring 2018--at least according to editors, who can't stop writing about them (see below)--is the shiny pink sneaker. We're seeing it everywhere! To start, behold the new Satin Lux collection from Vans, available in four colorways: Blush, Live Silver, Gray and the piece de resistance: Rose! Shop now: Vans Satin Lux Authentic in Rose ($65) The editors at Refinery 29 are freaking out because the new collection is reminiscent of Vans cult collaboration with Opening Ceremony, which is no longer available. To get your hands on something even remotely close to that It-girl sneaker, this is the way to go, they say. You're going to want these, they say. The Satin Lux collection also comes in the Old Skool style, FYI (the blush is pretty!): Satin Lux Old Skool ($70) Of course, Rose Gold Vans are nothing new--but we're really starting to see the whole "the shinier, the pinker, the better" rule ring true across all sneaker brands. Maybe it's because millennial pink is here to stay, but this trend is bubbling up in a way that we haven't seen sneaker trends bubble up in a little while. Sold out: Vans Exclusive Rose Gold Metallic Sk8 Hi Slim Sneakers Meanwhile, over on Popsugar, editors are literally swooning for the new Nikes. I believe the exact words were "Sweet god, these new Nike sneakers are iridescent AND pink." I mean... they are pretty special: https://www.instagram.com/p/Bdvp7j_BUXv/?taken-by=bandier Shopping editor Mary Cate Williams writes, "These Nike Air Force 1 '07 Premium Shoes ($110) combine two of our favorite things: millennial pink and iridescence." That they do! Almost gone: these Nike Air Force 1 '07 Premium Shoes ($110) are only left in 6.5! And to close out, let's not sleep on these custom metallic Vans: https://www.instagram.com/p/BdvO4SojJWw/?hl=en&taken-by=vans So, there you have it--undeniable proof that shiny pink sneakers are here to stay so. So--let us know in the comments: do you love this trend, or are they totally extra? [Top Photo: Poor Little Girl]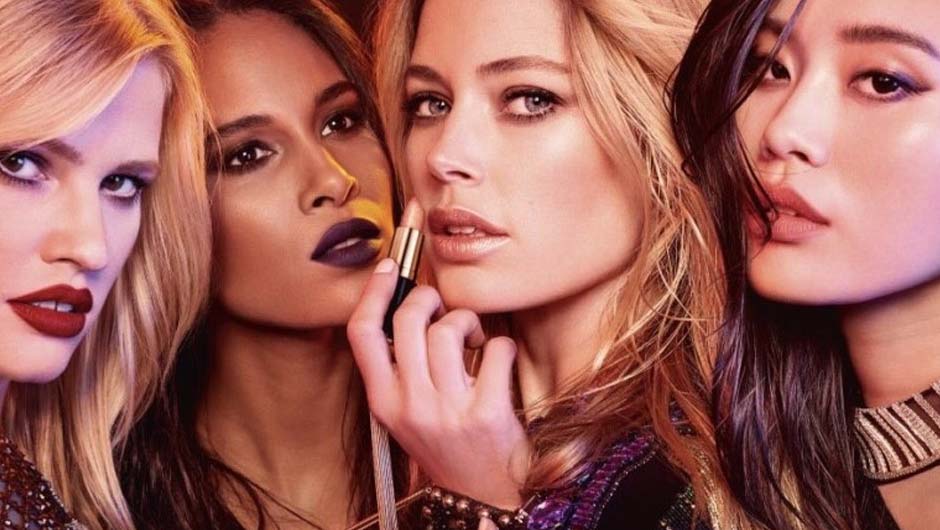 Surprise! You Can Now Buy Balmain x L'Oreal Lipsticks At Ulta
You're Going To Be Completely Obsessed With These $39 Jeans From Target
Target is about to change the game in more ways than one with their upcoming Universal Thread collection that drops in stores and online February 2. It marks not only the very first time Target has introduced a new fashion line in complete 00-26 sizing, but it's also notable for being a huge denim push for the brand. This means that in a few short weeks, your favorite jeans will be priced $39 and come from Target. Know how we know? Because they've put a *lot* of resources behind it. Admittedly, it's because they want the market share. "The key behind all of this, honestly, is [to] make Target the preferred destination," a rep told AdWeek this week. But hey, any brand that's willing to take the sting out of jean shopping is alright by us. And the fact that it's Target, with a vow to keep "value" is even better news. According to the press release, the brand started by recognizing what each of us has known since (practically) birth: that shopping for jeans sucks. It's true--it does. You could potentially try on 50 pairs before finding the perfect ones. It's exhausting, it's daunting, it's a game of diminishing rewards. As we age and our bodies change (or if we don't fit society's "ideal" standards from the jump), it only becomes more difficult to find jeans we *love*, rather than jeans we just tolerate. Brand spokesperson Jessica Carlson tells AdWeek, "We did guest research, and what we heard was shopping for denim was something women really dreaded." Now, we're onto something! From there, Target made a vow to make all the jean sizing available (which is not cheap for a brand) and to keep the online shopping experience "pretty straight forward." Both of these are huge. For one, sizing is everything when it comes to jean shopping. Having every size available is the only way for a brand to win the customer (us) over. Just think about how Fenty Beauty's 50 shades of foundation shook up beauty this year. Availability is everything. Secondly, with more and more people shopping online, Target's commitment to the online experience is key. There's no way to know exactly what they mean by "straight forward" until the line launches, but we like the sound of it. Then comes the issue of price. The entire Universal Thread collection is priced $5 to $39. I come from the $200 jean generation, and have operated under the (false) assumption that the only way to get jeans that fit girls with big booties (and to not stretch or rip) was to spend three figures on them. I haven't tried the Target jeans, but if they can master denim for $39--they've got a customer for life. So--what do you think: will Target rise to the occasion and become your new favorite jeans when Universal Thread launches February 2? There's only one way to know--shop them!--but we can certainly place our bets now. And if they do figure this whole jean shopping thing out, can they please tackle bathing suit shopping next? #AGirlCanDream
Here's What's Coming To Madewell This Month!
LOFT Plus Is Almost Here–& We're Freaking Out!
Updated January 10, 2018: A rep for the brand has confirmed that the line will hit stores February 5, and lookbook images are coming soon. Squee! Original post from January 9, 2018: Is this the best day ever for fashion inclusivity--or what?? First, Target announced that a size-inclusive fashion line called Universal Thread will hit stores in February, and now comes word of a massive launch for another iconic American brand--Ann Taylor. The news? LOFT Plus will be launching "very soon!" In an email blast sent on Monday afternoon, the brand revealed that it's size-inclusive, aka plus size, line LOFT Plus will be available to the masses in a short time. The email encouraged subscribers to share the news with friends. Hence what I'm doing here! According to the email, the expanded offering will feature sizes 16-26, "Because no two bodies are alike, and that's a beautiful thing." Amen! The email went on to describe the forthcoming LOFT Plus as "feminine, body-confident styles for women size 16 through 26," and closed with seven optimistic words: "Smile, your size is on the way." From the campaign images featured in the blast, it looks like LOFT Plus will include the refined everyday basics that LOFT is known for such as floral print silk dresses, striped tops with bow detail, marigold tapered trousers, a kimono style top, and more. The cuts look very flattering--we see a lot of deep V necklines, belted waists, pretty prints and elegant details like a bow on the sleeve or waistband. They've overlooked NO details here! This is such a relief for women of all sizes. I am not plus size, but as a fashion writer I cannot tell you how underwhelming it is to cover a fashion line that *most* of your readers can't even wear due to limited sizing. It's almost embarrassing. I'm THRILLED that such an iconic brand (a work staple for yours truly) will now be available to more women from size 16 to 26. Brava! I've reached out to the brand for a drop date, images and more details on the line but have yet to hear back! They haven't posted any official announcements on social yet, but there is this sneaky landing page where you can enter your email address to receive updates--ie. the exact moment the collection becomes available. If you're hoping to get your hands on some of this, I'd recommend doing so ASAP! Our guess would be that the collection is dropping for spring 2018, which could arrive in stores as early as the first week of February! Don't quote us on that--but check back on SheFinds shortly for the good word. I promise this won't be the last you hear about LOFT Plus from us.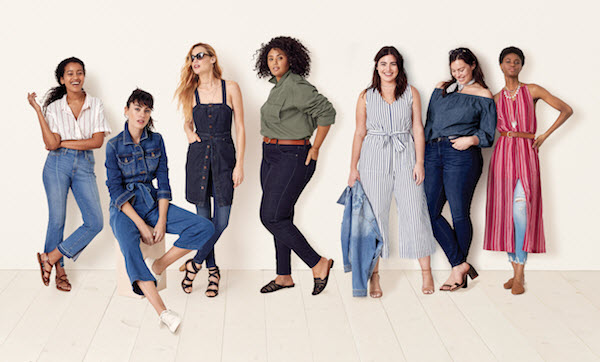 Surprise! Target Is Launching A New Size-Inclusive Line Next Month
Target just announced that it will be rolling out a record-breaking size-inclusive line in just a few weeks... and we couldn't be more excited to share the news with you! It's new "owned" brand Universal Thread will come in sizes 00-26W upon launch--the first time Target has EVER launched a new fashion brand with such a wide range of inclusive sizes. YAS! (Oprah did say that a new day was on the horizon in her Golden Globes speech.) Mark Tritton, Target's executive vice president and chief merchandising officer just said in a statement: "Were offering all apparel within Universal Thread in sizes 00-26W. This is the first time we've introduced a brand with such an expansive range, and we're excited to see the response from our guests." Not only is the line incredibly size diverse, but it comes at Target's signature "amazing everyday value,"--aka, everything from the line is priced under $40. Yep--that's right, denim, tops, dresses, accessories, shoes and more all priced $5 to $39.99. We told you this was HUGE news! The brand has release one sneak peek image of the line--and it looks GOOD! As Refinery 29 pointed out, it totally has a Madwell vibe (but for *a lot* less): Some of you will note that Target already carries size-inclusive, fashion-forward lines such as A New Day and JoyLab. And you would be right--just last year when they rolled out these new in-house brands, Target made a point of later expanding these popular lines to 26W (bravo!). But again, this is the first time they've *rolled out* a brand with complete and total size inclusion. Tritton says that brand researched "1,000 women from across the country to better understand their needs when it comes to shopping denim." They found that women *dreaded* shopping for jeans, which led their design team to cater "to all women, with multiple fits, silhouettes, lengths, rises, and sizes." See--THIS is what happens when fashion design doesn't happen in a bubble! We say "Congrats!" and "Thank you" to Target from the bottom of our heads for continuing to be an industry pioneer, even as retail reports look bleak. There doesn't seem to be much good news in fashion lately, so this is a bright spot. Keep up the great work! Shop the complete line at Target stores and online at target.com in early February. We'll have more updates for you soon!
This Top Is Going To Be HUGE In 2018 (& It's Not Bell Sleeves!)
Chaz Dean, Creator Of Wen Haircare, Finally Speaks Out About Those Photos
They were the photos seen around the Internet. Women posting photos to social media sites of shocking hair loss and balding and pointing the blame squarely at Wen haircare products. It's been almost two years since the controversy unfolded and if you're anything like me, you've been wondering how the man behind the brand, Chaz Dean himself, felt about those jarring images and the negativity surrounding Wen products. Well, wonder no more. We chatted exclusively with Chaz Dean about everything from how he heard about the scandal to the lengths he's gone to prove Wen products are safe. Read on for our exclusive with Chaz Dean below: SheFinds: How did you first hear about the controversy surrounding your products? Chaz Dean: I became aware of the magnitude of the controversy when we were served with the lawsuits. Prior to that, there had been no major indication of any controversy at all. Our complaint rates were extremely low, as were our product returns. It was business as usual. We had nothing that implied the extent of what was alleged in those lawsuits. SF: What was your reaction to seeing the photos and reading what was being said about Wen products? CD: To see what was being said in the press and in the lawsuits about a brand I poured my heart and soul into for over 20 years really hurt me to my core. Wen has been my everything for so long, I was torn apart. My first question to my team was how do we help these people? I've spent my life helping people and working to give my clients beautiful, healthy hair. I understand that hair loss is a very emotional issue for anyone suffering from it, so no matter what the outcome was going to be of the allegations, there were a lot of people involved who needed support and deserved answers. Knowing how intricate the hair loss category is, the best first step for us was to test the products. SF: You jumped into action after those photos starting circulating; what did you do to determine if Wen products are safe? CD: Even before the lawsuits, we had done industry standard RIPT tests to confirm that the products were safe prior to being sold. In fact, over 2,000 people have been involved in these tests and we have never had a problem. I needed to be sure that we did our due diligence because I was really concerned that the people involved in this were not be getting the medical treatment that they needed for the actual medical cause of their hair loss. As a first step, we consulted with dermatologists and toxicologists about the product. We had them analyze the formulas, looking for anything that might point back to potential issues. They've researched every single ingredient and how they interact with each other and after a thorough analysis we received confirmation that the formulations do not chemically have the ability to cause hair loss. We followed up those consultations and analyzations with a variety of additional testing, including an endotoxin review where we tested the products under high heat conditions (mimicking the temperatures of a flat iron) to make sure no new compounds were formed under that heat. Lastly, our retail partner, Guthy Renker, commissioned a clinical trial to test the product against a nationally known competitor brand (commonly used by the general public) and the results were comparable, proving that Wen did not have any increased occurrence of hair loss than with a mass market shampoo. SF: Once and for all, what's the right way to use Wen's cleansing conditioner? CD: First, make sure that you review the instructions provided on our labels to ensure that you are using the appropriate amount of product for your hair length and texture. I always recommend that you cleanse your hair twice, splitting the amount of product that you will be using in half instead of doing it all at once. First, rinse your hair with water and pump half of the recommended amount into your palm. Massage the product into your hair thoroughly. Rinse and repeat once again. Make sure that you rinse the product completely! Lastly, if desired, apply a small amount of the conditioner to the mid-shaft and ends of your hair as a leave-in conditioner. SF: Can you talk about some of the myths that have been given merit and whether or not they actually have any weight? CD: One of the biggest myths currently being talked about in the mainstream media is if a cosmetic product (whether it is a cleansing conditioner, shampoo, soap, dry shampoo, etc.) can impede hair growth. From all of the testing that has been conducted and our consultations with scientists and dermatologists, we have proven that this school of thought is medically impossible. Hair loss has many possible causes. The science shows no relation to hair cleansing products and this condition. Rather, people experiencing hair loss should consult a medical professional and check for things like Alopecia Areata, which is a genetic condition in which the body attacks the hair follicle, Telogen Effluvium, which is a temporary hair loss condition, or other medical causes like medication use, age-related thinning, dietary issues or medical conditions with known links to hair loss. Another point to consider is the lack of consistency of the Wen allegations. We didn't have a constant or consistent pool of complaints. In fact, the complaints only increased for a short period of time when the story hit the news and since then has decreased again. If there was any truth to what has been alleged, my understanding is that the results would have a lot more consistency. SF: Are Wen products safe for all women with all different hair types? CD: Yes. My products were designed to be safe and healthy for your hair. This is my philosophy, as I don't believe in using hot tools or any ingredients that strip the hair of natural oils. We also have products for different hair types, depending on your needs. SF: What's the biggest lesson you learned having been through this experience? CD: There are not a lot of resources for people who are suffering from hair loss. If information was more readily available, we could decrease the number of misconceptions. It's a complicated subject matter and so important that we focus our energy on viable causes with potential solutions. I also learned about the power of never giving up and having faith. I had to dig very deep and believe in myself and my brand. It was hard to keep pushing through every day. We are going to keep fighting to educate and do everything that we can to help those who are silently suffering. Chaz Dean and the Wen haircare team didn't stop there, though. They also consulted with Dr. Anthony Rossi, Board Certified Dermatologist in New York City, to get to the bottom of the hair loss claims. Here's more from Dr. Rossi: SheFinds: If Wen's products were deemed safe, what could be the cause for the hair loss some women experienced? Dr. Anthony Rossi: There are many different types of hair loss that can occur. According to the International Society for Hair Restoration Surgeons (ISHRS), a total of 35 million men and 21 million women in the United States are suffering from some form of hair loss. Interestingly, 40% of men will have noticeable signs of hair loss or male pattern baldness by the time they hit the age of 35 years old. The percentage increasingly grows to 65% by the time they hit 60 years old to a staggering 70% by the age of 80. Approximately 40% of women by age 50 show signs of hair loss and less than 45% of women actually reach the age of 80 with a full head of hair. Hair loss, especially in females, may not be appreciable until a significant amount of hair density is noted. Hair loss typically falls into one of two categories: a) Non-scarring hair loss in which the hair can regrow b) Scarring hair loss in which the hair cannot regrow. Examples of non-scarring hair loss are: · Female pattern hair loss (also called female pattern baldness or androgenetic alopecia) · Telogen Effluvium · Alopecia Areata Additionally, multiple physiologic or iatrogenic causes can contribute to hair loss (most likely because of telogen effluvium or anagen effluvium) including the following: a) High-stress life events b) Weight loss/gain (rapid or excessive) c) Certain medications/medication changes (e.g., antimiotic drugs, cimetidine, oral retinoids, antidepressants, mood stabilizers, beta blockers, anticoagulants) d) Post-pregnancy e) Certain illnesses (e.g., lupus, diabetes, thyroid disease, dermatomyosis, mixed connective tissue disease); f) Anemia g) Hormonal changes (e.g., menopause, beginning or ceasing oral contraceptives); h) Post-surgery SF: What was done to determine if Wen products are safe? AR: In addition to the original in-lab testing, Wen also ran further clinicals as outlined below. a) Wen completed a 6 week in-use human safety test of WEN products with a Board Certified Dermatologist. There were three groups evaluated during this testing. 1. One control group using a commercial shampoo and conditioner 2. One group using Wen and rinsing it out 3. One group using Wen and leaving in. Results: None of the subjects in any group during this test showed hair loss or reaction as a result of using WEN products. b) WEN conducted Human Patch Testing, which is the application of the products onto the skin to evaluate if any sensitization or reaction will occur. Since 2006, WEN conducted 52 discrete patch tests involving 2,729 human subjects to assess the irritation and sensitization (contact allergy) potential of various WEN products after repeated application to the skin. Results: For each individual patch tests, there were no reported adverse events. c) Wen performed In-vitro Irritation and Sensitization Testing on skin cells. Results: These tests did not show any effects on the skin cell lines. In relation to this, Wen also performed a Skin Sensitization Risk Assessment, where their scientists gathered information from cosmetic trade industry and consumer safety groups in order to evaluate the sensitization potential of individual ingredients in WEN cleansing conditioners. Results: The analysis indicates that exposure to the individual ingredients present in WEN cleansing conditioners would not be expected to induce dermal sensitization in a consumer. These findings are consistent with the results of the in-vitro and human clinical testing that WEN has performed over the years. Many of the ingredients in the WEN line is also used in many over the counter products. d) The WEN team and scientists evaluated the frequency of use of the WEN product ingredients in other personal care products on the market. The National Library of Medicine's Household Products Database and the Environmental Working Group's (EWG) Skin Deep Cosmetic Database were used to identify other personal and consumer ingredients in products that are available on the market. More than 20,000 personal care products contained one or more of the ingredients used in WEN products. Results: The results from this evaluation demonstrate that the ingredients used in WEN products are commonly used in a wide variety of consumer and personal care products that are currently on the market. e) An ingredient review was performed, where a toxicological review of the chemical ingredients associated with WEN cleansing conditioners was done. This was done to evaluate the potential hazard associated with using the products. Results: Based on this hazard assessment, and the fact that the presence of the chemicals in the final product is significantly less than 10%, it was determined that the chemical formulation of this product does not present an acute or chronic toxicological hazard when used in the intended manner. f) WEN performed Chemical Stability Testing which tested if the products would change or degrade when subjected to scenarios that could be common, such as heating up during hair drying. Scientists subjected WEN products to temperatures of 60 and 185 degrees C (to simulate the use of a hair dryer and flatiron hair straightener, respectively) in order to evaluate the chemical stability of the WEN products. Results: There were no changes in chemical composition occurring under high-heat conditions associated with the use of the product. g) WEN conducted analytical testing for individual components, including preservatives, present in WEN products. Analytical analyses were conducted to determine the concentration of the active preservative ingredients and other constituents present in WEN products as well as competitor products. Results: Concentrations of the evaluated components in the final products were found to be in agreement with expected levels and did not exceed guideline for maximum recommended levels of use for the specified product. h) Endotoxin screening was performed that looks for bacterial growth or contamination. Endotoxin screening of WEN products was performed by a GMP compliant, ISO registered, and DEA licensed endotoxin testing facility. The bacterial endotoxin test was performed in accordance to USP guidelines in compliance to FDA regulations. Results: These endotoxin testing results demonstrate that WEN products were manufactured in a sterile environment with sterile ingredients and contamination was not observed. SF: Are Wen products safe for all women with all different hair types? AR: Yes, none of the ingredients were needed to be changed and therefore all hair types can continue to use the products. SF: What are a few precautionary measures women should take when trying ANY new products? AR: With any topical or cosmetic product people can do a use test where they apply the product to their forearm for consecutive days to see if they develop a reaction to it. SF: Lastly, what should women do if they experience more hair loss than usual or balding? AR: If any women feels that her hair is thinning or there are areas of hair loss, she should see a board certified dermatologist. Dermatologists are experts in skin hair and nails and the diseases that affect such, including hair loss. It is important to actually be evaluated because there are multiple internal problems that can lead to hair loss. Don't miss our favorite winter sweaters under $50. [Photo: Instagram/Wen]
Drop Everything–These Are The New Launches Our Editors Are Shopping Now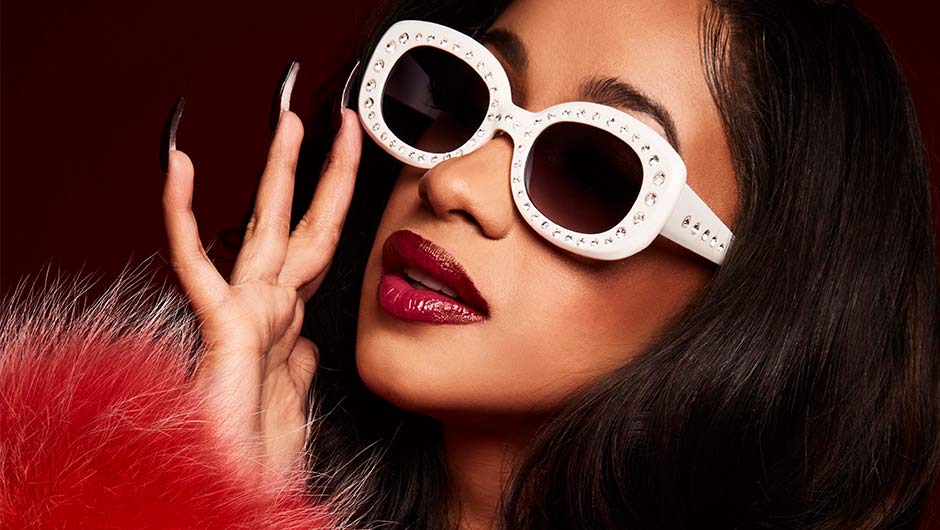 Cardi B x Steve Madden Is Here– And It's Everything!
To ease your mid-week-before-the-holiday blues comes a hilarious collaboration between rapper Cardi B and Steve Madden.  The two have teamed up on an exclusive video series of five clips featuring the "Bodak Yellow" singer explaining some of her favorite Steve Madden styles. From a pointy-toe pump (perfect for a business meeting and the club) to over-the-knee boots ("I look rich as hell!") and white boots ("cute, sexy daytime vibes"), Cardi's Madden picks are so relatable. It sounds like the shoe brand loves Cardi as much as the rest of us do. "Cardi B is our girl," Steve said in a release from the brand. "She's an inspiration to many. She's the definition of Self Made." Amen! Because everything she touches is gold (congrats on the Grammy nods, girl!) the videos are *highly* entertaining and worth a watch: 1. The 'Daisie' pump:  https://www.youtube.com/watch?v=kpXFNbLzFr0 Shop now: Steve Madden Daisie ($89.95) 2. Dominique over-the-knee boots:  https://www.youtube.com/watch?v=CwWQdOfkNTE Shop now: Steve Madden Dominique ($129.95) 3. On Foxy white leather boots:  https://www.youtube.com/watch?v=ui6wRKd_bNA Shop now: Steve Madden Foxy ($229.95) 4. On 'Poppin' Mimi boots:  https://www.youtube.com/watch?v=WdXXFNUYeqw Shop now: Steve Madden Mimi 5. On Wifey 'Shiny' Boots https://www.youtube.com/watch?v=0-USyazdkXw Shop now: Steve Madden Wifey Boots ($149.95). Okay, our fan girl status is officially solid! She's so good.
See Ugg's Collection For The New Movie "Star Wars: The Last Jedi"
Ugg just collaborated with Star Wars to create a limited edition capsule collection for the new movie "Star Wars: The Last Jedi"--and we couldn't be more excited! The Ugg Droid Collection is the third Ugg x Star Wars collab, and includes styles for infants, toddlers and big kids (sorry, nothing for adults at this time!). Priced $165 to $185, the collection includes Classic II and Jesse II boots featuring beloved droids BB-8 and R2-D2. The colors are Droid Orange and Droid Blue, and the boots also incorporate Treadlite by Ugg, a soft, lightweight, durable outsole based on athletic footwear. And to complete the "Star Wars" theme, the boots will be boxed with original film and comic book storyboard tissue paper and custom Star Wars by Ugg boxes, making them the PERFECT holiday gift for every Star Wars-loving tot on your list. But act fast--there will only be limited quantities of the boots available, just 500 per style. The boots will launch on Ugg.com on Friday, December 15 and are available now exclusively to Ugg Reward Members. SHOP NOW
MAC x Jade Jagger Is Almost Here–And We've Got Swatches!
Facebook Just Launched Messenger Kids, A New Social App Designed Specifically For Children–Here's What You Need To Know
Whether we like it or not, children are exploring social media more and more these days. And who can blame them? When so many of kids see adults scrolling through Facebook and Instagram on the regular, it's only natural that they want to explore this exciting new social world, too. That's precisely why Facebook just launched Messenger Kids, an exciting new social app designed especially for children ages 6-12. Building off the success of Facebook Messenger, this new kid-friendly app gives parents the control they want and need when introducing their children to the world of social media while also allowing children to have fun, be silly while connecting with their friends and family. A few important points: - Children do not need a Facebook account to use Messenger Kids. Messenger Kids is its own independent app that parents set up with their Facebook account. And before you ask, no children will not have access to Facebook or their parents Facebook account via the Messenger Kids app. - Friend requests are controlled and monitored by parents in the Messenger Kids control panel of the main Facebook app. - Messenger Kids lets children have text and video conversations with approved contacts. - Most important, there are amazing filters! Many of the filters are actually exclusive to Messenger Kids. Facebook had a special design team create the filters and graphics just for this app. Here's a peek at what the app looks like: Messenger Kids is now available as a free download in the iTunes app store. LEARN MORE ABOUT MESSENGER KIDS NOW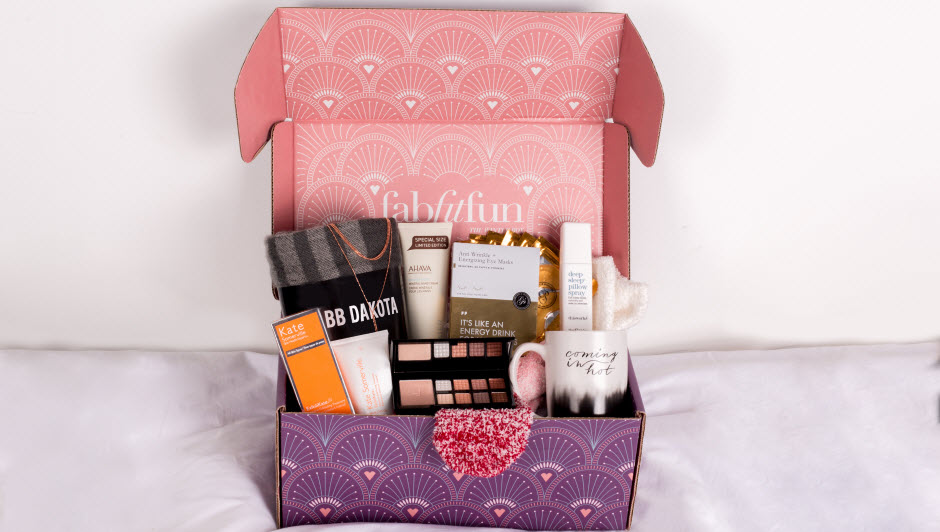 Beauty Launches That NEED To Be On Your Radar This Month
Old Navy Just Made The Most Amazing Announcement Ever & We're Freaking Out!
We told you about Old Navy's epic 50% off site wide sale for Black Friday, which they ended up running on Cyber Monday, too (YAY!)--and now we've got even more great news: the retailer has decided to extend the discount one more day today! Yes, that's right--you can still get anything (and we mean anything) from the site for exactly half off. Woo hoo! As if their sales weren't good enough this weekend, Old Navy is keeping the good times rolling through Giving Tuesday. The sale also includes an extra 50% off sale–we told you it was EVERYTHING–and there are no exclusions and no code necessary. SHOP NOW Get yourself over to Old Navy ASAP, or shop our editor's picks now: Old Navy Velvet Blazer for Women ($24.99, down from $49.99) Old Navy Cinched-Waist Metallic-Printed Jumpsuit for Women ($22.54, down from $44.99)
What is Jennifer Lopez Wearing?! She's Practically Naked!
Um, Did Khloe Kardashian Not Realize She Forgot To Wear Pants On The Red Carpet?
Champion x Urban Outfitters Is Here & It's Everything!
Everyone Is Freaking Out Over Netflix's Higher Prices
Did you hear? It's about to get a whole lot more expensive to watch your favorite shows on Netflix. The online streaming service is raising its prices to $11 per month if you have HD with two devices, and $14 if you get 4K videos with four devices. Netflix recently confirmed in a statement that the price changes, which were first announced on Oct. 5, will roll out within the next few months depending on billing cycles. Still, people have already started receiving emails from Netflix and notifications about the higher prices when they navigate the site. Users are none too happy, especially since Netflix just removed popular shows like How I Met Your Mother from the streaming service. Netflix "We are increasing our prices so we can give you more of what you love!" also Netflix: *takes off my favorite shows* — Jenny Bayer (@J_Bayer55) November 13, 2017 Dear Netflix, if you want to convince me that it's worth it to keep my Netflix plan with the price increase, maybe don't use the Smurfs movie as an example of cool new titles you've added... — Michelle (@mmgleave) November 14, 2017 Others claim they're now swearing off the service for good. https://twitter.com/crackdancer/status/930228145520656385?ref_src=twsrc%5Etfw&ref_url=http%3A%2F%2Fwww.cosmopolitan.com%2Fentertainment%2Ftv%2Fa13607214%2Fnetflix-raising-prices-social-media-reactions%2F And for those at a loss for words, another user sums up the whole situation pretty well with this image. Stop increasing your prices @netflixpic.twitter.com/8JrJxD8NKh — bri (@bigshitxtalker) November 14, 2017 To find out when the price changes will affect you, you can check details under your account settings. If you see any immediate price changes, know this: "From time to time, Netflix plans and pricing are adjusted as we add more exclusive TV shows and movies, introduce new product features and improve the overall Netflix experience to help members find something great to watch even faster," a spokesperson recently said in a statement. Sigh. Looks like we're going to have to binge on Stranger Things now before prices go up!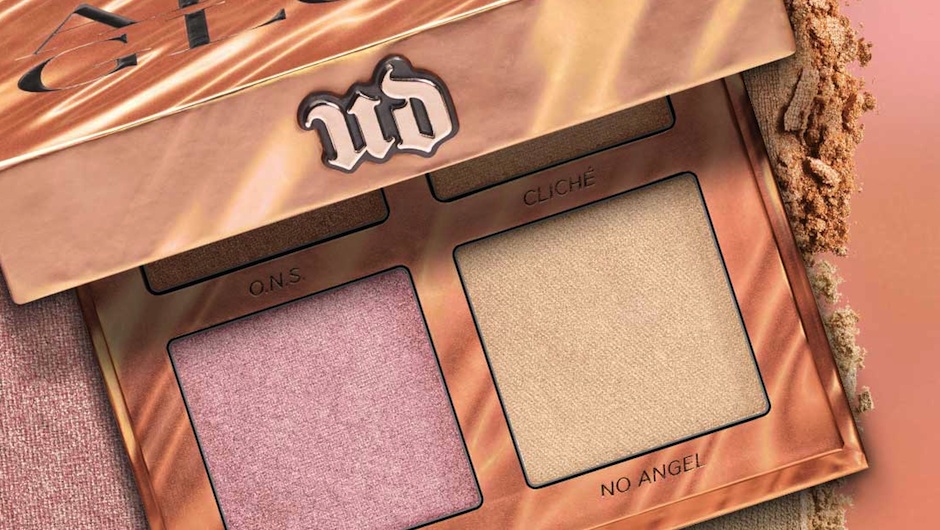 Get Up Close and Personal With Swatches Of Urban Decay's ONS Afterglow Highlighter Palette
Urban Decay's history with highlighters is solid. First, they launched Afterglow 8-Hour Powder Highlighter, which racked up a solid five-star rating almost immediately on urbandecay.com. Then they launched the first Afterglow Highlighter Palette at select retailers--which was another huge hit. And now, for their hat trick, the brand just launched a completely *different* Afterglow palette with 4 completely-new shades. YAS! The O.N.S. Afterglow Highlighter Palette ($34) just hit and we couldn't be more excited. Like it's predecessors, the O.N.S. is made of up finely milled powder so that the final product is just right. The color is buildable--wear as little or as much of it as you want. Swoon! The four shades are O.N.S. ( asoft rose-gold shimmer), Cliche (pale nude shimmer), Wicked (light pink shimmer) and No Angel (pale gold shimmer). And yes, "O.N.S." may or may not be in reference to "one night stand." LOL! We were able to get ahold of the palette to swatch it. I couldn't believe how creamy the formular felt on. I didn't worry about it coming off as powder-y or dusty. The shimmer was more like a subtle glow. My favorite shade from swatching was the O.N.S.--but I also love Cliche and Wicked on my face. I would highly recommend this palette. You don't even need to be someone who wears a ton of highlighter regularly. It's a great starter palette to get you into highlighter. Love it!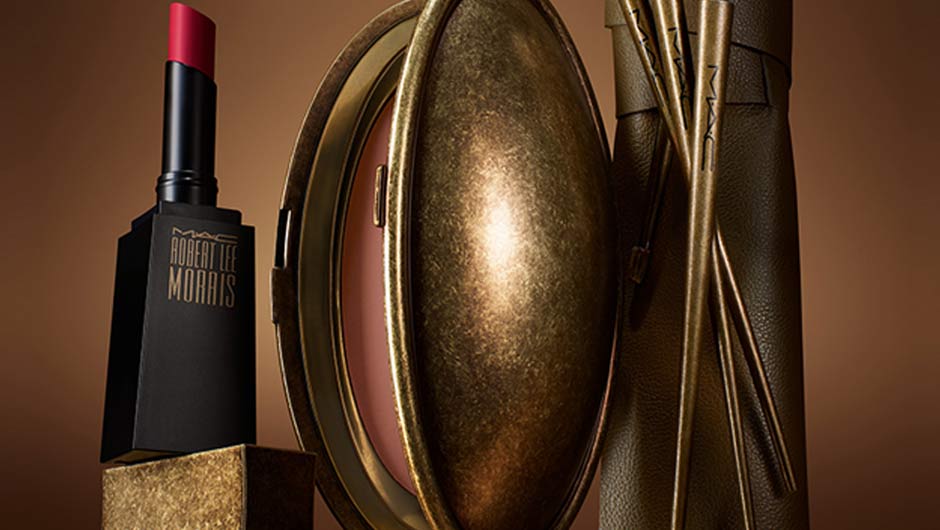 MAC x Robert Lee Morris Is Here–And We've Got The Swatches!
Urban Decay Heavy Metals Palette Is Here–And We've Got Swatches!
Vogue x Splendid Pajamas Are Here! And Anna Wintour Definitely Approves
November 2017: To celebrate Vogue's 125th anniversary, the magazine has teamed up with Splendid on a limited-edition collection of sleepwear. And yes--it's all Anna Wintour-approved. Die-hard fashion girls can *finally* know what Anna thinks we should wear to bed. The answer is soft printed pajamas! Her PJ's of choice are timeless and elegant (of course), but also cozy and ready-made for long hours of lounging on a lazy Sunday. Who knew AW was so down with Netflix and chill? The Splendid x Vogue 125 pant set ($98), available in three prints. The limited-edition Splendid X Vogue 125 capsule collection features three rare prints pulled from the Vogue archives: Vogue Butterfly (cranberry red), Vogue Rose (pale pink) and Vogue V (classic navy). The latter print is fashion-y enough to be worn as outwear with a cool leather jacket. That is--if you *must* leave the house. The collection also features 4 distinct styles, for every possible lounge-type: a modest long-sleeve pant set for the girl who's always cold, a sexy open-back chemise that bae will love, a short set that I guarantee every girl will want, and a convertible long cardigan that is the definition of day-to-night. The Splendid x Vogue 125 Short Set ($88) is so . Everything's under $100, which is surprising for quality sleepwear. Many matching sets on the market retail for over $100--which is just rude. IMO the price point is excellent considering that you get Vogue archive prints and Splendid's quality fabric. Splendid is known for being the. softest. ever.--and the Vogue collection does not disappoint on that front. You will want to live in them. The collection is also totally gift-able and perfectly timed for holiday. "With the fast holidays approaching, we couldn't think of a better way to continue our 125th anniversary celebration than launching the 'Splendid X Vogue 125' capsule," VOGUE Fashion and Accessories Market Director Virginia Smith says. "[We're] thrilled that each piece, created with the renowned Splendid premium fabrics, celebrates our rich history, influence, and love of beautiful design." Is it bedtime yet? Splendid x Vogue 15 chemise ($68) SHOP NOW
Zara Just Made A Huge Announcement & We Couldn't Be More Excited!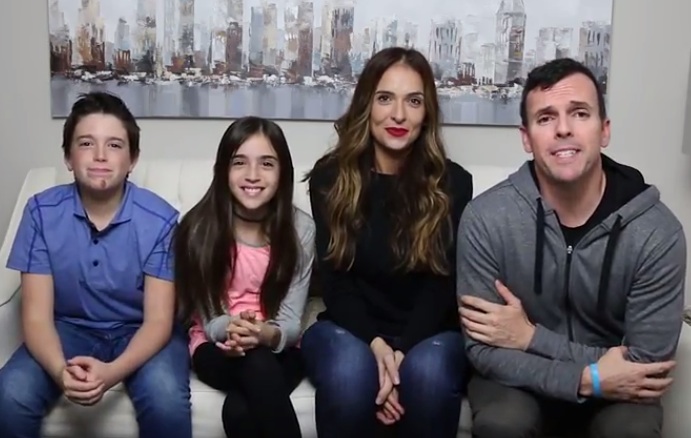 These Are The Best Campaigns You Need To Know About Now
No Excuse Not To Work Out Now–e.l.f. Just Debuted An Athleisure Collection
An athleisure line from a beauty brand? Oh yes! We just received confirmation that e.l.f.'s brand new athleisure collection--e.l.f. Active--is now available! Designed to withstand even the most intense sweat sessions, this collection of 7 new product is every fitness fanatics dream come true. e.l.f.'s new athleisure products aren't just sweat resistant, though. They're also specially formulated so they won't clog your pores either. Here's what included in the new e.l.f. Active collection: - Get Up & Glow Hydration Stick - Sweat Resistant Brow & Mascara Duo - Blend It Out Silicone Sponge Duo - Post-Workout Cool Down Mist - Quick Cooling & Cleansing Body Wipes - Workout Ready Eye Pencil - Workout Ready Lip & Cheek Palette - Stay Out & Play SPF 50 Consider yourself warned! Your gym bag isn't complete without these incredible new products. SHOP e.l.f. ACTIVE NOW Be sure to check out this amazing $15 mud mask.
Hold Up — Kylie Jenner Just Spent $27,000 On What For Her Baby?!
The Nordstrom x Everlane Line Is Almost Here & It's Everything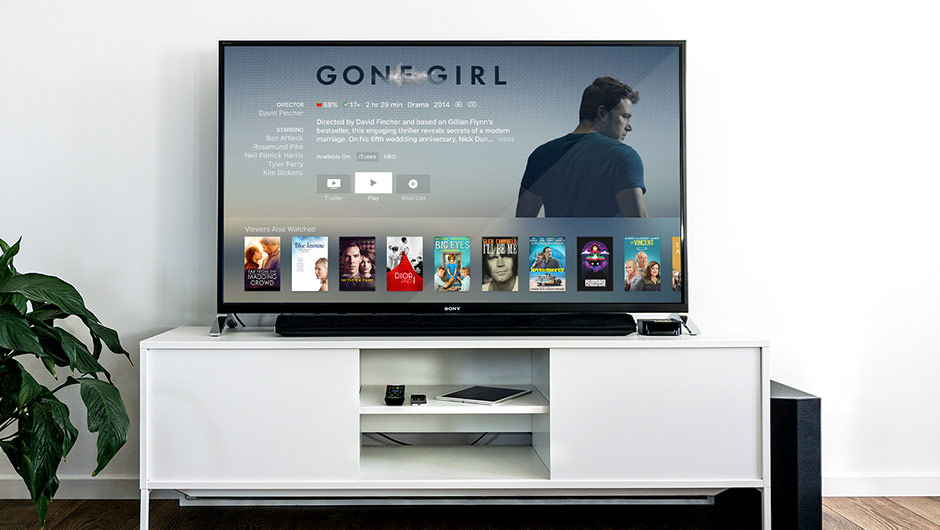 Here's What's Coming To Netflix This Month (It's Really Good!)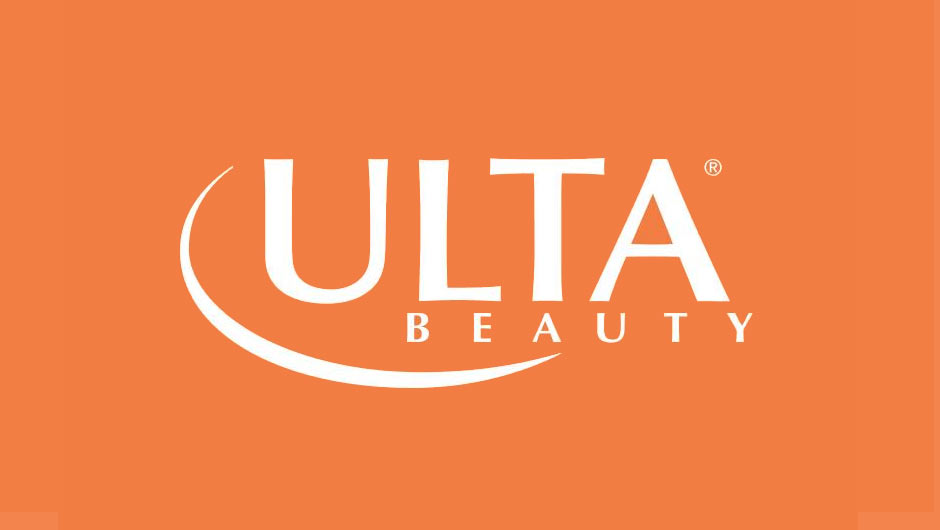 Drop Everything: These Beauty Products Are Under $15 At Ulta Right Now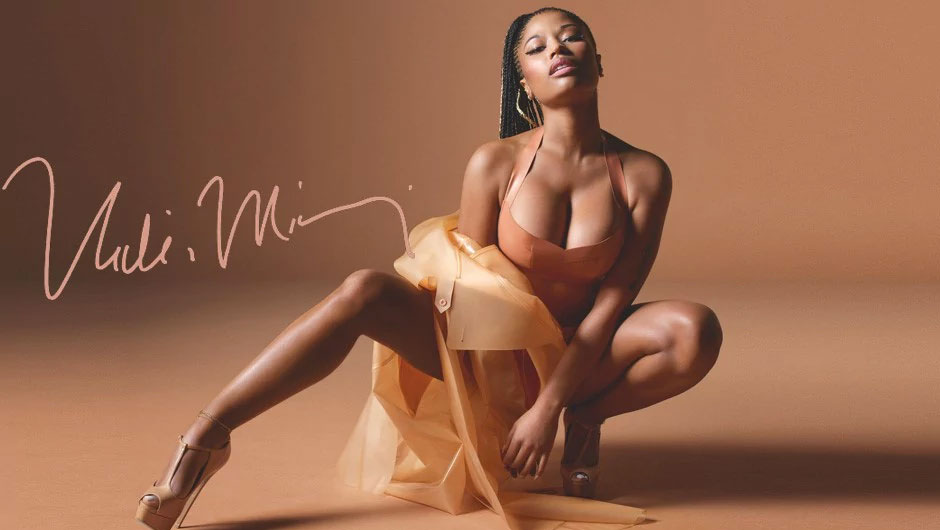 THIS IS NOT A DRILL: Nicki Minaj x MAC Is Here–Plus 24 Bonus Nudes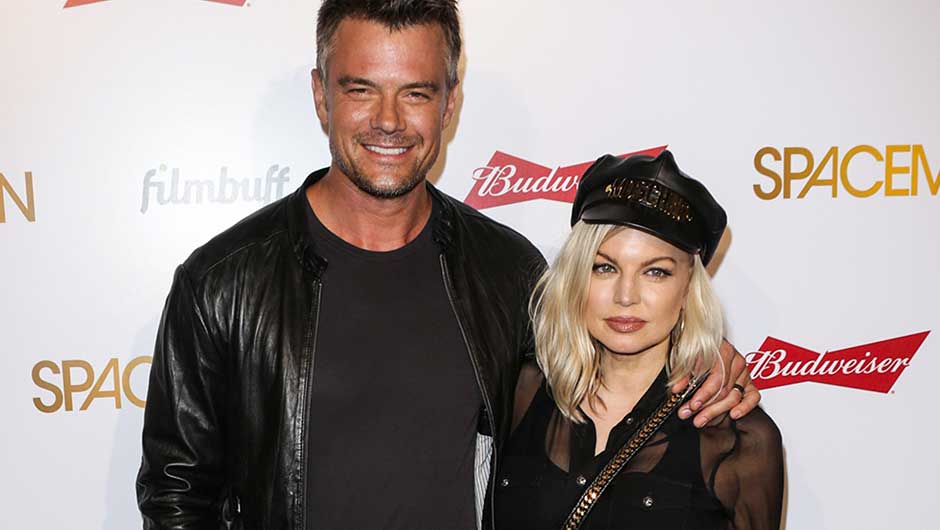 So Sad! Celebrity Divorce Announcements We Just Can't Get Over
Everything You Need To Know About The Bloomingdale's Online Outlet Store
If you're a die-hard Bloomingdales's shopper like myself, you need to get acquainted with the super affordable merchandise in their outlet stores ASAP. It's easy to rack up a pretty expensive tab when you shop the regular Bloomingdale's merchandise, so their outlet selections are like a saving grace. You still get the same high-quality, trendy and clothes and accessories, but at 30-70 percent off regular price. Bloomingdales previously followed in the footsteps of retailers like J. Crew Factory, Nordstrom Rack, Banana Republic Factory, Gap Factory and many others by launching the crazy good deals once reserved for their outlet stores online in 2015. However, they have unfortunately since taken the online outlet shopping feature off their website. Don't fret—here's everything you need to know to still get the best deals at Bloomingdale's The Outlet Store. 1) Use the store locator feature. Still dying to be a savvy shopper and get your hands on discounted merchandise? Find the nearest brick and mortar Bloomingdale's outlet with their store locator tool. Just make sure "Bloomingdale's Outlets" is selected in the drop down menu when you search. Voilà! 2) Know about the inventory. Even if there's not a Bloomingdale's outlet super close to you, it might be worth it to make a road trip to one of the stores for the unbeatable deals. While some outlets for other retailers have lower-quality products, Bloomingdale's has a specific buying process for their merchandise in the outlets. According to the Bloomingdale's website, the products in the outlet stores come from "vendor closeouts or overruns." Each item has a tag with a "compare at" price, which is the full price of the item if you were to buy it from the the regular Bloomies store. They also have products made specifically for the outlet stores, so you can find brand new products you wouldn't see at the actual department store itself. Talk about a steal. Brands range from French Connection, Calvin Klein, Sam Edelman, kooba, Halston Heritage and much, MUCH more. What are you waiting for? Get shopping! 3) Shop the regular store sales. If you want even more bargains, you can still shop the regular Bloomingdale's sale items online and in-store. You still have access to a wide range of must-have clothes, shoes, jewelry, accessories and even home goods at prices so low you'll forget you're shopping at Bloomingdale's. You can also order an item online and pick it up in a store if there's one near you. Because shopping is tiring and scoping out clothes online is just so much easier than trekking to the store. Shopping at Bloomingdales's doesn't have to drain your bank account with these bargain shopping tips. We're not sure if you'll be able to shop Bloomingdale's The Outlet Store online again in the future, but we sure hope so. Nothing's better than stocking up on cheap new essentials from the comfort of your couch. For more stylish shopping on a budget, be sure to check out the Forever 21 outlet and the Banana Republic Factory online store. [Photo: Shutterstock]
Drop Everything: The New iPhone 8 Is Almost Here!
New Urban Decay Products Just Launched And You Need To Know About Them
Sneak Peek! Here's Your First Look At A New Day, One Of The Awesome New Brands Coming To Target For Fall
Remember earlier this month when Target announced they'd be adding a bunch of new brands to their stores? Well today's the day we get to see what's to come! Target just released info on three of their newest brands: A New Day, Goodfellow & Co and Project 62. Our favorite? A New Day, of course, which includes tons trendy tops, skirts, dresses and more... all under $45! The collection will start arriving in stores and online throughout August, so keep your eyes peeled. Here's your first look: Be sure to check out our favorite slip dresses under $50. [Photo: Target]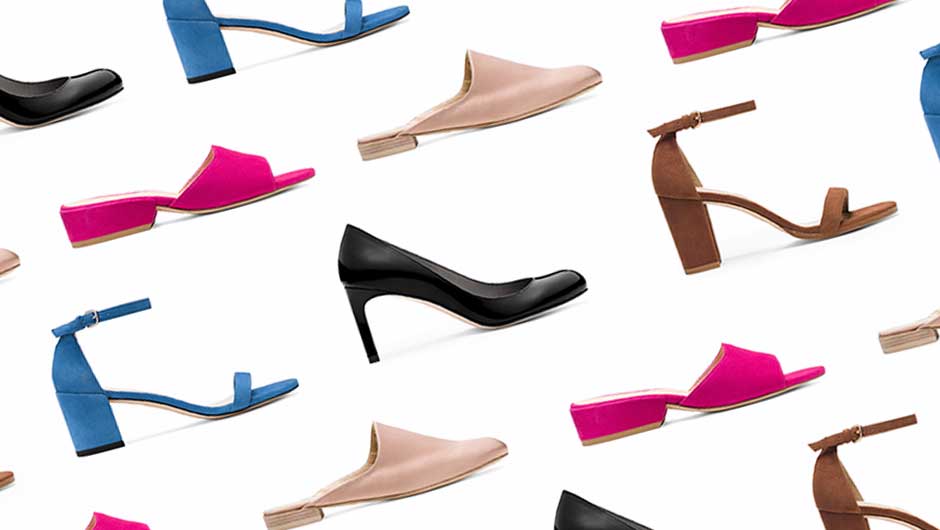 Stuart Weitzman Shoes For 50% Off? Yes, Please!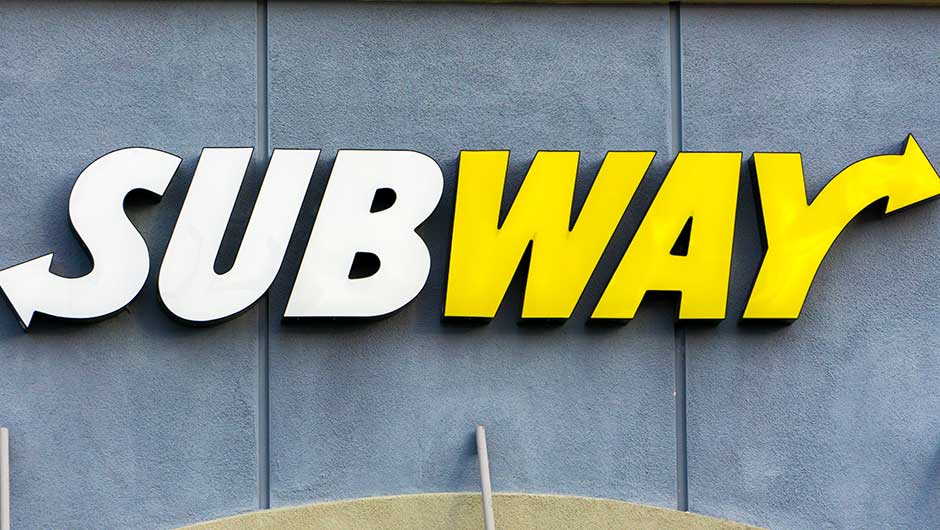 Subway Is Making These Major Changes To Its Stores
Kelly Ripa Is Not Happy About This Big 'Live!' Change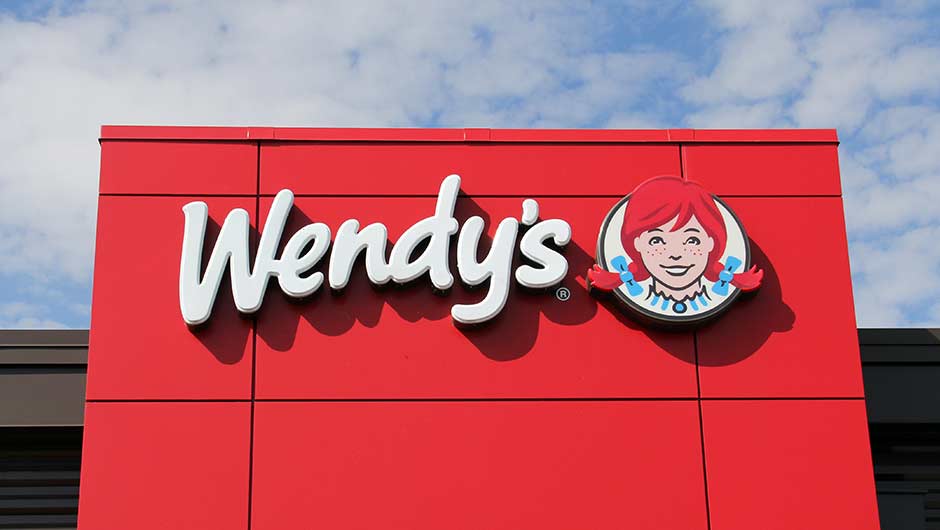 Wendy's Is Making This Big Change To Its Menu
Waitlist Alert: Urban Decay's Naked Heat Is Coming Back!
We would never miss an opportunity to help you get your hands on the latest Urban Decay Naked palette. Every girl deserves to own at least one Naked palette (if not all!), and the Naked Heat one just might be their best one yet. This new summer palette launched 10 days ago--and sold out immediately (of course). It was completely gone in 13 hours, leaving Naked fans wondering how they could get their hands on a set. Exciting news--you still can! And we're here to tell you how:  But first of all--what is the Naked Heat? Like the other Naked eyeshadow palettes, it's a sleek palette of rich, velvet-y eye shadows in a range of neutral shades. It comes with a full-size mirror and double-ended brush--making it perfect for on-the-go. There's a blending brush and a detailed crease brush for perfect application. The shadows themselves stay in place for hours and blend perfectly, thanks to Urban's proprietary UD's Pigment Infusion System™ (I know, so fancy). Speaking of the shadows, we've got to call out the range here. There's everything from a red-brown matte to a glimmering copper and a deep, shifty bronze. You will look so good riding around in the drop top this summer with bae listening to Calvin Harris "Feels" rocking the En Fuego (a matte red) or Scorched (metallic deep red with gold micro-shimmer). All the fire emojis! The Heat palette is, "The most shade-driven Naked Palette UD has ever done," according to the brand; meaning it deviates outside the basic shades you'd think of to more adventurous ones like red-brown and copper. It has 12 shades: They are: Ounce (ivory shimmer); Chaser (light nude matte); Sauced (soft terra-cotta matte); Low Blow (brown matte); Lumbre (copper shimmer w/gold pearl shift); He Devil (burnt red matte); Dirty Talk (metallic burnt red); Scorched (metallic deep red w/gold micro-shimmer); Cayenne (deep terra-cotta matte); En Fuego (burgundy matte); Ashes (deep reddish-brown matte); Ember (deep metallic copper-burgundy). It retails for $54--which is a pretty amazing price considering how cult Urban Decay palettes are and how many different shades (12!) you can get at once. K, you need it now? So, here's all the info you need to know to get your hands on it: There are a few one day exclusives to get the palette! On June 21, 2017 for one day only you can snag one at Ulta.  If you miss that, no worries--Macy's has it on June 22, 2017 for one day only! Use this link.  If you miss both, Urban Decay is bringing them back on June 30th, 2017 on UD.com, online at Ulta on July 10th, 2017, and at Sephora and Ulta stores on July 13th, 2017.  That means you can order one online June 30th at Urban Decay's site, and if they sell out again--you'll have two more chances to snag one. Plus, if you have loyalty points at any of those places, you can use them. Good luck! READ MORE: New Urban Decay Products Just Launched And You Need To Know About Them
Here's What To Wear To The NBA Finals, Ladies
Calling all basketball fans! If you're the girl who's always right there with the guys cheering on your favorite team, then we have the collab for you. Forever 21 teamed up with the NBA on a limited-edition collection back in 2015, so that you can support your squad and look cute doing it. Yes, you can finally give your guy back his jersey--from tees and hoodies to shorts and sweats, the new Forever 21 x NBA collection just made it hella easy to show off your fandom. And now that the Cleveland Cavaliers are facing off with the Golden State Warriors, it's the best time to show you spirt. Wear one of the finalists' gear, or if your team didn't make it this far--rep 'em anyways. They have Lakers, Bulls, Nets and more jerseys, jackets, hoodies and even bodysuits. Love! SHOP FOREVER 21's NBA COLLECTION NOW Warriors Anorak ($35) Brooklyn Nets Tee ($18) Lakers Bodysuit ($18) Be sure to check out Beyonce's cool sunglasses, 50% off Stuart Weitzman shoes and pretty winter-to-spring skirts. [Photo: Forever 21]
Congrats! Beyonce And Jay-Z Celebrate The Twins With A Star-Studded Shower
Celebrities Who Quit Social Media