Wondering How The Heck To Really Wear A Poncho? These Outfit Ideas Will Help
Here Are 4 Ways To Wear A Poncho This Fall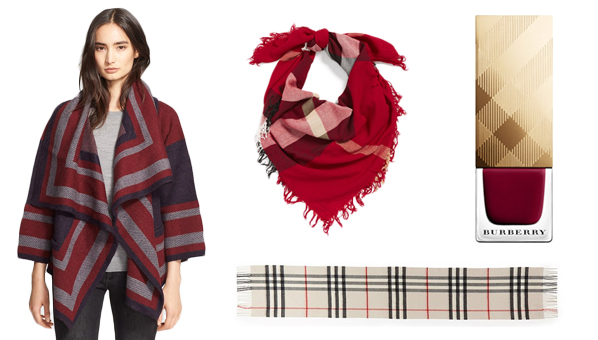 14 Great Gifts To Buy From Burberry If You Can't Afford The $1400 Poncho
Blanket coats and ponchos are what's trending at the moment, and you can thank Christopher Bailey of Burberry for that. He sent countless of them down the runway for Fall 2014, including the highly coveted one we put on our Going, Going, Gone holiday gift list (you can even to monogram it!) which countless celebs from SJP to Olivia Palermo to Rosie Huntington-Whitely have worn. Sadly, the poncho will set you back nearly $1400, and if you don't have that kind of cash to spend on ONE Christmas gift this year, how about looking to Burberry's many other great giftable items, like polish from their beauty line or their classic scarves? These gifts are just as classic Burberry as a monogrammed poncho, but definitely not as expensive. Check out our slideshow above.
Tory Burch's Baja Hoodie Hits Online; Stylish Stoners Everywhere Put Down Bong, Rejoice
During spring fashion week, my editor Michelle and I spotted this linen hoodie at Tory Burch, which reminded us of something Jeff Spicoli wore in Fast Times At Ridgemont High. The baja hoodie, or "drug rug" as it is affectionately known, is not something we expected to see on the socialite set, but rather reserved for our pot-smoking, hemp-wearing friends from the West. Whichever group you fall into, pre-order it now: Anthony Hoodie ($325). And yes, it's over $300. (That's a lot of weed). For more drug-related fashion incidents, check out our Designers on Crack series -- especially the high-heeled shoe eddition. Then see our hilarious list of trends we hope die in 2011.