5 Hacks To Know When Shopping For Michael Kors Purses
Something about the fall time makes us want to splurge on all of the designer purses we can get our hands on. I mean, you can never really have too many handbags, right? From totes to crossbody bags, and Michael Kors to Rebecca Minkoff, there are seriously so many options when it comes to choosing your next stylish bag. Luckily, we have five Michael Kors purse shopping hacks you need to know before you whip out that credit card. Following these hacks will guarantee that both you, and your wallet, will be thrilled about your latest purchase. You can finally stop frantically searching "how to save money when shopping Michael Kors." Without further ado, let's dive into the hacks you need to know right now... 1. Browse The Outlets You don't have to spend a fortune when you're in the mood to splurge on a bag from your favorite designer. While you may not find this season's selection, you can visit a Michael Kors outlet store to shop the bags at a discounted price. You can often find better deals at the outlets that beat any online sale prices. Plus, some designer handbag outlets sometimes have additional one-day discounts that can help you save even more money! 2. Sign Up For The Newsletter You should definitely consider signing up for the Michael Kors newsletter if you love to stay on top of all the latest trends and styles. This is your guaranteed way to be one of the first ones to get your hands on the latest MK styles before anyone else does! The newsletter is definitely the best way to stay up-to-date on all things Michael Kors. 3. Choose A Cheaper Seasonal Bag (You Could Dye It Later!) We've found one of the best Michael Kors shopping tips on Who What Wear. The Who What Wear website recommends choosing an unusual color when shopping for a designer handbag. It further notes that these seasonal colors often go on sale more often than neutral color bags. Plus, the website reveals that you can always opt to have your handbag dyed to a neutral color, such as black, at a handbag repair service for about $50 or less--cha-ching! 4. Shop On Amazon Believe it or not, you can actually find designer deals on Amazon. If you feel comfortable purchasing your Michael Kors bag from an alternative seller on Amazon then this hack is for you! Many of the bags are also available for Amazon Prime shipping so you don't have to wait what seems like forever for your latest purchase to arrive on your doorstep. Plus, you can score MK bags for a discounted cost! Let's be honest, what would we do without Amazon? 5. Remember Your Warranty One important tip to remember when shopping for your Michael Kors handbag is how you can protect it. Chances are, you'll feel less guilty about splurging on a bag when you know that you'll have protection in case something ever happens to it. The Michael Kors website further explains how you can get a free repair or replacement in case your bag breaks or is defective. "Subject to applicable conditions and exclusions, handbags, small leather goods and tech accessories are protected from the original date of purchase by a one-year limited warranty (proof of purchase required)," the website reads. For more shopping hacks and tips, make sure to check out four target shopping hacks that will save you tons of money, and beauty shopping hacks you need to know. [Photos: Shutterstock]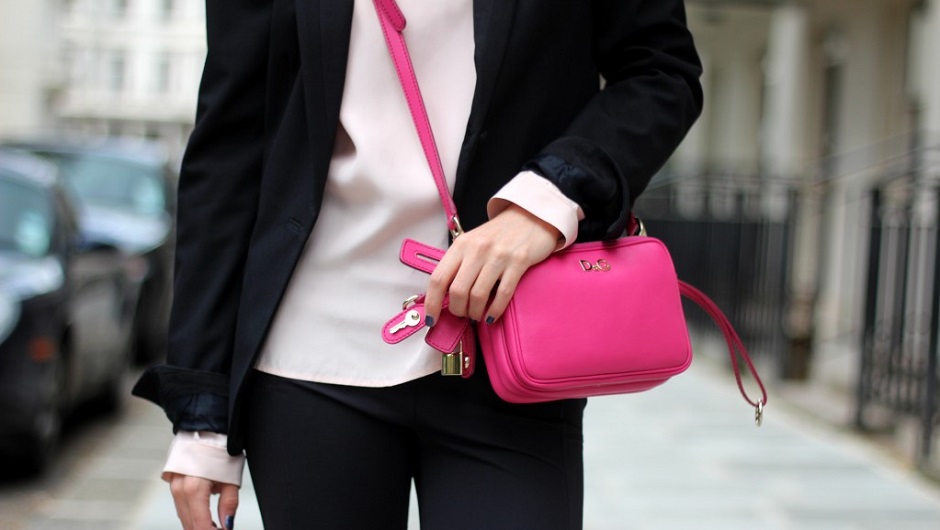 You've Been Warned: You Need A Cute Leather Camera Bag This Season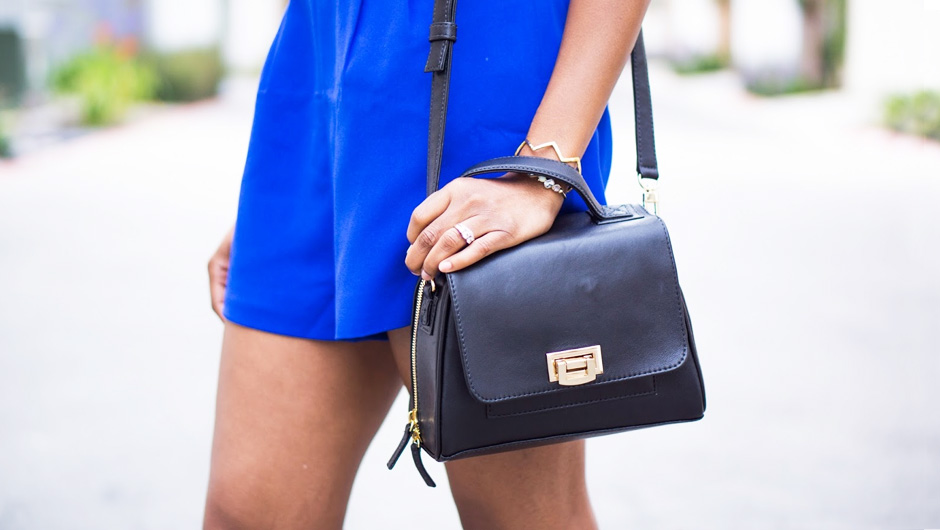 How Often Should You Clean The Handbag You Wear Every Day?
I'm not one of those girls that changes her purse every day--99% of the time I wear the same one. I like my go-to bag, it's the nicest designer bag I own and it's a neutral color that goes with everything and I think switching the contents of your purse every day is way too high maintenance. But if you're like me and wear the same bag over and over--does it mean you have to clean it more often (or in my case, at all?). How dirty is the handbag you carry everyday? Here's the answer: READ MORE: How To Prevent Denim From Staining Suede It turns out our handbags--from the handles to the inside contents and the bottom of the bag--are incredibly dirty and need to be cleaned regularly. According to a UK survey, one in five handbags revealed harmful levels of bacteria when tested. Yikes! In the survey, the handles had more bacteria on them than the average toilet bowl (OMG!), and the inside content like creams and makeup had more bacteria than the average toilet seat. The bottom of the bag showed the most disgusting results--because women often place them on bathroom floor. (A microbiologist confirmed the results of the survey to the Today show, stating "About a third of them have fecal bacteria on them." Oh. Em. Gee.) Genuine leather bags are even more at risk for bacteria because the leather is sponge-like when absorbing dirty and germs. READ MORE: How To Get An Ink Stain Out Of A Leather Purse So, what does this mean for us ladies? For one, you should never ever put your handbag on the bathroom floor, and for us city girls, on the subway ground. Use the coat or purse hooks in bars, restaurants, bathrooms, airports, etc., to hang your bag rather than placing it on germ-infested surfaces. For leather, plastic and other hard surfaces, you can actually use disinfectant wipes or hand sanitizer to wipe your bag clean. This should be done daily or weekly at the very least. For cloth bags, it's a little trickier--when possible, throw your cloth or linen totes in to the wash to get the germs out. For designer bags, the brand will often offer bag cleaning services for free or a small fee. It's definitely worth it to have your bag professionally cleaned at least once a year. READ MORE: The One Thing You Should Never Do When Cleaning Your Leather Handbag And this is also a good opportunity to remind you to wash your hands after using the bathroom--those mitts can get dirty and transfer germs to high-traffic places like your makeup, your iPhone, to the items you carry inside your purse. So, there you have it! The answer is that you should absolutely be cleaning your bag regularly! [Photo: Oh To Be A Muse]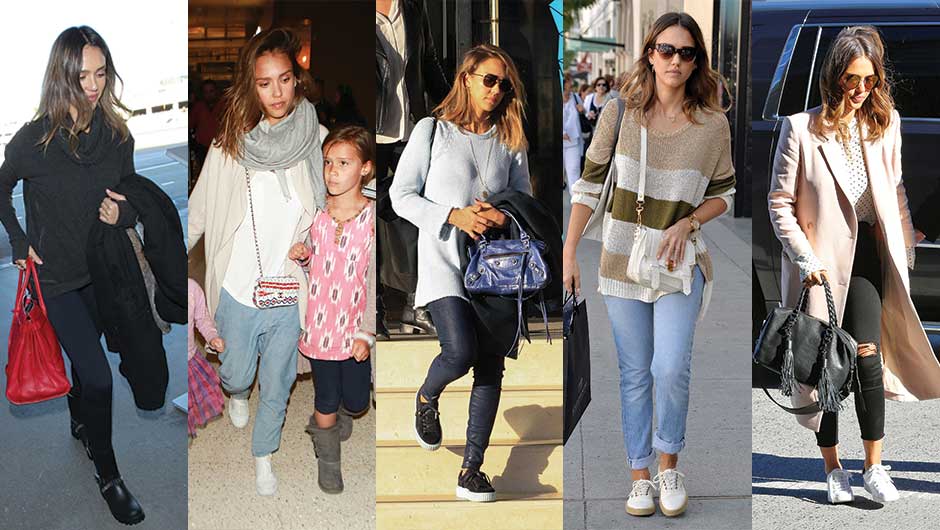 Shop (Pretty Much) Everything Jessica Alba Has Ever Worn #OutfitGoals
Kate Spade's Surprise Sale Just Started–And Prices Start At $12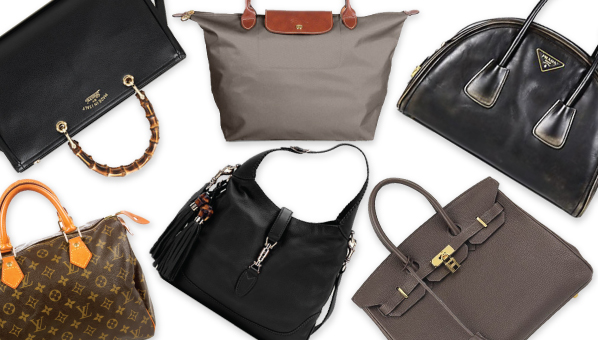 PHOTOS: How The 'It' Bag Has Evolved Over Time
The ever-allusive It bag--that one accessory trend you either just missed or can't actually afford. It has been around for decades, passed down from mother to daughter in a sacred "this cost me a fortune" fashion, and it's worth it, because when you have the same bag as Jackie O, Liz Taylor, Kate Moss or Gisele, you have a piece of fashion history that is just as functional as it is an art piece. Perhaps the most renowned It bags out there were the signature bags of the 1990s, made by brands including Fendi, Louis Vuitton and of course (of course!), Coach. But the logo-print bags have long been out of style (unless you have your hands on an original) and Coach's new bag re-branding in which their classic logo print is non-existent proves that even It bags evolve over time. So, where did the It bag trend start and what does it look like today? Browse through our It bag evolution, starting in the 1950s and going all the way up to what is predicted to be next year's iconic tote, to see who has influenced the trend and how each bag is perpetually changing.
The Safest Way To Wear Spring's Blindingly Bright Colors? On Your Shoulder, Of Course
We are firm believers that the best way to ease into a trend is via accessories. So rather than splurging on a head-to-toe ensemble in spring's blinding brights, we're investing in cute, colorful shoulder bags first. A boldly colored purse is a fun, yet simple way to spruce up any outfit--seriously! Just envision your most boring jeans and t-shirt combo with a snazzy flash of hot pink, neon green or electric blue on your shoulder. It works! And lucky for you, there are tons of eye-popping purses to choose from this spring no matter your budget. From Marni and Marc by Marc Jacobs to Forever 21 and Urban Outfitters, the options are endless. Shop our favorite bright shoulder bags in the slideshow. Browse other purse trends we love: black and white bags, printed leather purses, and structured, straw handbags! [Photo: Befrassy]
Olympics-Inspired: This Season, We're Loving Sporty-Chic Bags
With a little over a week til the London Olympics, we're starting to feel a bit self-conscious about our own sporting abilities. While we may not be able to throw a javelin, or swim 100 meters (or, let's face it--swim 10), one thing we are good at is channeling athletics with fashion (art imitating life, right?). We're thinking we'll sit out the Triathalon this Olympic games, but we will make an effort to incorporate these fun, sporty, satchels into our everyday outfits. Gold medal, please? SHOP SPORTY PURSES, TOTES & SATCHELS Feeling inspired? Shop cheap workout gear, check out the H&M sport collection, or pick up a new pair of sneakers. See you in 2016!
Basso & Brooke Made A Cambridge Satchel That Will Turn Even More Heads
The beauty of a Cambridge Satchel is that it's a total "It" bag without the obscene price tag (most cost $150). What's also great about this simple cross-body is that it can be a blank canvas for colors, prints and ballsy collaborations. ASOS, Doc Martens and Commes des Garçons have already put their mark on the bags -- but we think this is the craziest Cambridge yet: London label Basso & Brooke gave the satchel a whole "moment" during London Fashion Week (above) when the Brazilian/Brit designers applied the digitized prints from their dresses and separates to it. So, you ask, how could a bag that already comes in neons, metallics and the Union Jack flag turn even more heads? See for yourself: Cambridge Satchel Company x Basso and Brooke Our reaction? Where can we get one of those?!?! After seeing this satchel in a ton of metallics, neons, pastels, and solid colors, it's a breath of fresh air to tote this purse in a unique design. We'll try our best to hold our excitement until the fall when we can get our hands on these bad boys. We've been obsessed with this satchel since it came in the original neon yellow, and its even been a target of knock-offs recently. Read more fashion news: Kate Middleton's favorite brand has e-commerce, Chloe Green for Topshop, and what's everyone buying at Sephora.
The Top 10 Designer Handbags On Sale Right Now (All For Less Than $500. Honestly.)
From left: Alexander Wang Box Bag ($397.50, down from $795) and Michael Kors Leather Shoulder Bag ($447.50, down from $895) While I consider myself a woman of many purses (most of them vintage), I do think there's something to say about owning an iconic designer purse that will remain a classic for years to come. While buying one full price would require me to skip out on my gym membership, cappuccinos, and happy hours (and maybe even rent, depending on the designer), buying one on sale would yields more euphoria and far less social or fiscal debt. With a little extra research, I found 10 amazing designer handbags---from the likes of Alexander Wang (pictured), Michael Kors (pictured), Chloé, Alexander McQueen, and M Missoni and more---all on sale for less than $500. See my top picks below: (more…)
Leifsdottir Goes Crazy for Crossbody Bags With First Handbag Launch
Leifsdottir, the Scandinavian-inspired brand that first hit the scene with cute clothing sold at Anthropologie,  is penetrating the accessories market with their latest venture into handbags--and we couldn't be more pleased. We just finished lusting after their wacky cut out wedges released last month, too. From chain-adorned crossbody bags to structured top-handle pieces, the collection, which débuts at Bloomingdale's come fall, is full of classic staples we can't wait to get our hands on. (more…)
Dress Like A Gossip Girl For Under $50: Eric Daman's Charlotte Russe Line Launches 5 Days Early
Eric Daman, the genius costume designer behind all every genius Gossip Girl outfit, has answered our prayers and created a line of party dresses with Charlotte Russe. The collection secretly launched today--5 days before its scheduled date, and everything is under $50. Time to stock up: after all, Blair Waldorf wouldn't tolerate having just one option. Be on the lookout for sparkly sequined crossbody bags, which will launch soon: This sculptural black dress ($39.50 down from $49.50) features a puff sleeve detail Serena would rock in a second. This Velvet and Lace Dress ($39.50, from $44.50) is a cool way to wear the cut-out trend: with lace, so you'll never feel too exposed. Save this Asymmetrical Sequin Dress ($49.50) for all of those holiday parties coming up. The open shoulder detail and built- in necklace on this Embellished Neck Dress ($34.50 down from $44.50) are enough so you won't have to splurge on any extra accessories. This one-shoulder polka dot Mini dress ($39.50 down from $44.50) is a little bit retro, and a lot sexy--sure to get you noticed. The sheer black overlay and retro peplum style (perfect for hiding a tummy) make this Dot Dress perfect ($39.50 down from $44.50). For more, shop our guides to the best fall maxi-dresses, black dresses and party shoes. Subscribe to SHEFinds for fashion updates and exclusive newsletters.
Personalize These Chic Clutches With Your New Monogram For Less Than $50
You've worked to make every detail of your wedding perfect and personalized for you and your husband-to-be—why not give that special treatment to your wedding clutch? Etsy seller Cute & Unique offers customized, handmade clutches ($39) for you and your bridal party. These colorful, one-of-a-kind bags make great bridesmaid gifts--they'll always think of you and your big day when they see the monogram inside. Large enough to hold a compact, lipstick, bobby pins and cell phone, you can pack this feminine green clutch ($39) before the wedding to be beautiful and prepared. Personalize this floral pink bag ($39) with your wedding colors and your new monogram. There are several bold colors to choose from, plus you can accent it with special details like the pearl center of the rosette on this bag. Check out more great wedding accessories like the best gloves, jewelry sets and veils.
Etsy Find: Handmade Silk Clutches with a Southern Twist for Spring
Channel your inner Southern Belle with these pretty Spring clutches from South Carolina Etsy seller Fiazco. The silk patterned bags are feminine, vintage-looking and one-of-a-kind: the cherry-on-top for any wedding, graduation or Kentucky Derby outfit. The navy and white paisley of this Aleana Collection clutch ($70) has a preppy feel - and is neutral enough to pair with a variety of dresses and outfits. The bold Melanie Collection clutch ($70) speaks for itself: the oversize flower pattern and bright pink color are eye-catching and playful. Keep one hand on this head-turning bag, and the other around a mean Mint Julep. The Dalilah Collection clutch ($70) is a more understated option, but still very chic and classy. We love the color combination and the old-school feel. Check out our guides to posts on handbags, evening bags, and our online sample sales for more deals.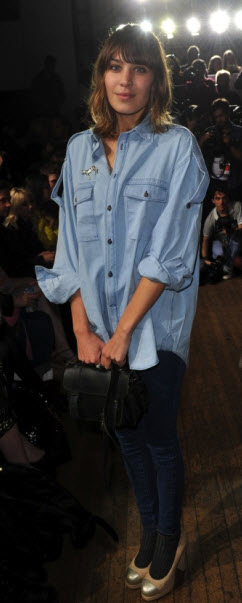 Would You Wear Denim On Denim? These Celebrities Might Make You Consider It.
Wearing denim on denim has been a big trend for a couple of seasons now. What used to be a major fashion don't is sweeping the runways, and even celebrities are getting in on the debatable trend. Both Alexa Chung and Reese Witherspoon wore an oversized denim shirt--check out a great chambray shirt you can wear now and later--with a darker shade of jeans. Jessica Alba also wore mismatched shades of denim, and broke up the outfit with a blue t-shirt and a bright scarf. I think the trend is do-able, but if you don't want to take the plunge, check out four denim pieces you don't have to wear together: An oversized chambray shirt like this Old Navy Women's Boyfriend Shirt ($26.50) looks modern with khaki shorts, or even a floral skirt. If you're over the basic beige trench coat, this Calvin Klein Denim Trench ($128) is a nice alternative. This Topshop Denim Handbag ($70) has a light wash that is perfect for running weekend errands during the warmer seasons. I would usually never consider buying a denim shoe, but these ZiGiny Women's Ginger Ballet Flat ($59.95) are cute and simple. Check the other many trends that Alexa Chung influenced, then see our buying guides to the best celebrity jeans and the best blazers.
Site Review: The Consumerist
The snarky folks from Gawker Media have a new, retail focused site called The Consumerist. Their goal is to shed a blinding florescent light on the criminal activities of capitalistic consumerism. Slighted by greedy corporate money grubbers? Don't keep it bottled up, it leads to stress zits and premature wrinkles. Share your grievances with The Consumerist where your gripes fall on sympathetic ears. "Together we will storm the revolving doors of faceless corporations to call them naughty words for genitals, and they will begin to fear us." It's anger management for shoppers where anger is not only encouraged, but celebrated. In addition to scathingly calling out the retail nasties, there is a daily morning round-up of web deals but even the deals don't escape The Consumerist's snark. The Suck Site Reviews are entertaining, informative in a useless-knowledge-but might-come-up-in-future-editions-of-Trivial-Pursuit kind of way. Frankly, I bow to their oozing sarcasm and worship at the alter of their html aided indictments. I give the site 4 out 5 outdated Prada bags. Bookmark it. Find it at consumerist.com.
Got Friday Malaise? Shop the Online Sales
Online sales to check out: ShopBop ISHOPBLUSH.com Cashmere Sale at eLUXURY: Save up to 40% for Him and Her Winter Clearance Sale at Bare Necessities - 30-70% off brand name lingerie, underwear and sleepwear Designer Exposure Clearance Bluefly Winter Sale: Save up to 65% Off ESPRIT Sale After-Christmas Sale & Clearance: Save 10 - 65% plus values at Macys.com Or - ready for Spring? So is Old Navy.
As Seen In: Metro – Belts
Today in our metro column we discussed belts that will add some style to your outfit. 1. With their bright Pucci-like silk prints, with oversized silver clasps, flashy cotton prints with tortoise shell rings, and corduroy with wood buckles Laurie Weber belts are the perfect accessory for almost every outfit. They add a splash of color and flair to even the simplest outfits. My favorite Laurie Weber belts are from the O-ring Collection which have a retro feel with a modern touch. As a special offer for SheFinds readers, please email [email protected] and reference code: "Metro" to receive 20% off on your purchase. This offer expires March 10, 2005. 2. The designers at Hadley Pollet are known for their funky, eye popping belts with a signature zinnia pattern. This April they'll debut a limited edition vintage belt with a zinnia pattern on one side and a vintage fabric on the other, with leather edging and a unique Swarovski crystal glam buckle. 3. For those who like their accessories to multitask POSH by Tori offers a sash belt that can be worn as a belt, neck scarf or a head wrap. 4. Amy Margalit uses printed fabric and sturdy grosgrain ribbon to create belts that are both stylish and practical. The reversible tortoise shell models that can be reversed to better match your outfit of the day. 5. Katheryn Menaged is doing brisk business in the Danika, a richly colored, bohemian inspired print wide sash belt with a lucite or wood buckle that can be worn through belt loops or over a skirt.
Deal Alert: Drugstore.com Anniversary Sale
We are huge fans of drugstore.com. If you spend $49 shipping is free and you never pay tax - so get out of line at the drugstore and click away at these deals. If you're a new customer you can get up to $10 off your first non-prescription order at drugstore.com! (Ends 03-02-05) Shop the drugstore.com Anniversary Sale! (Ends 03-02-05) Free Burt's Bees Lip Shimmer ($2.99 value) when you buy 2 Burt's items!(Ends 03-02-05) Spend $39 in Household & Cleaning, get free Caldrea cleaner ($6 value) (Ends 03-02-05) Get 20% off Revlon! (Ends 03-02-05) Get 50% off Rite Aid medicine, household goods, and more! (Ends 03-01-05) Buy a philosophy skin care product and get a free When Hope Is Not Enough Facial Firming Serum ($17.50 value)! (Ends 03-02-05) Get up to $2 off select razors and replacement blades! (Ends 03-02-05) The White Sale: Get up to 40% off tissue, paper towels & more! (Ends 03-01-05) Get 25% off Nature Made vitamins, minerals, and supplements! (Ends 03-01-05)
Store Review: presentsforpurpose.com
It's not like I really need an excuse to buy gifts for myself or others. But if I did, I certainly have one now.
Sale Alert: CoCo & Delilah President's Day Sale
Trendy online boutique CoCo & Delilah is having President's Day Sale . . . 20% Off! Enter the code PREZDAY at checkout to take 20% off any item store wide. Offer good on new orders placed from through February 25th only. Some of their Designers include Da-Nang, Joie, Nanette Lepore, James Jeans, Tocca...
Best Sellers: Nida Lyocell Top with Trim
Featured Shop: orghipchick.com 1. Best Seller: Nida Lyocell with Trim(scroll to page 3) A collection of soft and sensuous T's that flatter without sacrificing feminine fit and beauty. Primarly manufactured in Los Angeles using the highest quality fabrics available. $138. 2. Sold: last month 27, last week 15 3. Why they're flying off the shelves: The bohemian chic style all the rage this spring /summer. 4. Get one: Free shipping for SheFinds subscribers - type "She Finds" in the comment box at check out.
Sale Alert: Active Endeavors
Shop activeendeavors.com for 30% off sale and save on designers like Capital Tailors, Cris, James Preserved, Emerge, Paper Denim and many more.
NYC SALES THIS WEEKEND
The Shoe Box February 2-6 W-Sun 9:30-8 1349 Third Avenue (77 Street) 212.535.9615 c m v a p t Womens Shoes The biggest sale ever! The Shoe Box is New York's hottest destination for top designer labels. For five days only, choose from their entire designer collection, featuring over 6,000 pairs of shoes from Marc Jacobs, Pucci, Kors, Kate Spade, Stuart Weitzman, Casadei, Sigerson Morrison, Donald Pliner and many others (who we can't mention) at up to 80 percent off and more! All fall and winter ladies boots and shoes will be marked from $49 to $199, Puma sneakers are $35 each or 4 pairs for $100. Stuart Weitzman shoes and boots will be $75 along with many more great deals. Remember, no sales tax this week! Put your best foot forward and step in style because this sale is a must! Fury February 4-6 F-Sun 10:30-6:30 93 Crosby Street #2 (Prince-Spring Streets) 917.523.4886 c m v a w&b Womens Accessories Sample & stock sale. All the fur accessories a woman ever wanted are on sale for three days only. Fur trim pashminas, hats, hoodies, scarves and much, much more, all on sale for up to 85 percent off. Cynthia Rowley January 31-February 6 M-Sat 10-7 Sun 11-7 260 Fifth Avenue Ground Floor (28-29 Streets) 212.725.5400 c m v w&b t Womens Clothing Sample & stock sale. This sale will feature their spring/summer collections for up to 75 percent off. Choose from dresses, knee-length skirts, pants, jackets and more in colors such as pink, blue, earthtones and black. Beverly Feldman February 6 Sun 12-6 7 West 56 Street (5-6 Avenues) 212.484.0000 c m v a w&b t Womens Shoes Super bowl Sunday sale. Before the game, shop their shoes, handbags and other accessories and save up to 75 percent! You can also visit their website, www.beverlyfeldmanshoes.com. Morgane Le Fay February 3-7 Th-M 11-8 67 Woooster St and 746 Madison Ave (Prince-Houston Streets) 219.7672 Womens Clothing Retail sale. Find bridal and evening wear, all at 70 to 80 percent off, as well as their jackets, skirts and tops. THIS WEEKS SALES Adrienne Landau February 7-9 M-W 10-6 225 West 35 Street 14 Floor (7-8 Avenue) 732.539.8750 www.shellyandrenee.com c m v a w&b t Womens Clothing and Accessories Sweetheart sale. Just in time for Valentine's Day! The Adrienne Landau showroom will be moving soon, so this is a great incentive for them to reduce prices to an all time incredible low of up to 85 percent off original prices! For example, a fox stole with ribbon tie, was $595, now $150. A knit rex rabbit poncho, was $695, now down to $150. There is also a huge assortment of jackets, capes, scarves and more. In addition, there will be several other European designers, such as Ungaro Fever, Montana Blu, Mugler and Roberta Scarpa, who will present their spring 2005 collections of day into eveningwear and sportswear. And just a quick reminder, it's still cold out, so there will be shearlings available. This sale is brought to you by Shelly & Renee Productions. Les Tout Petits February 9-12 W-Th 10-7 F 10-5 Sat 10-2 600 Grand Avenue (near Hoyt Avenue) Ridgefield, NJ 201.941.8675 c m v a w&b Kids Clothing Warehouse sale. This trendy girls clothing manufacturer is having a warehouse sale on spring clothing for sizes 2 through preteen. They do charge a 4 percent fee if you pay with a credit card. Directions: From GW Bridge- Take Route 4 to second Grand Avenue Leonia Exit. Stay on Grand Avenue for 4 miles. You will go under the Route 46 underpass. Grand Avenue is 1/2 mile on the right. Sharnelle Furs, Ltd January 31-February 10 M-F 10-6 Sat 10-5 Sun 11-4 151 West 28 Street Ground Floor (6-7 Avenues) 212.564.2855 c m v a w&b t Womens Outerwear Sample & stock sale. Sharnelle Furs, a manufacturer and designer of fine fur garments and accessories since 1977, is one of the only places in NYC to find affordable designer furs. Take advantage of this new years fur event that includes all the "must haves" of the season, such as Lippi cat garments, 3/4 sleeve cocktail boleros, shearlings, outerwear and accessories. For example, female mink coats are on sale for $1,995 to $3,995 (originally to $9,000), fine Spanish shearlings on sale for $695 to $1,295 (originally to $2,900) and knitted mink scarves on sale for $125 to $175 (originally to $600). Now is the time to purchase what you always dreamed for at a price that will make you happy! Valerio888 - Ian & Valery Co. February 1-15 M-F 11-7 35 West 36 Street 3 Floor (5-6 Avenues) 212.631.8090 c m v a w t Womens Jewelry Valentine's day sale. Show that special someone just how much you care about them. Valerio888, the world's top designer of amber gemstone jewelry, is inviting you to shop from it's brand new heart collection this Valentine's Day. This sample sale will feature hearts from their modern design collection. Valerio888's modern designs are simple elegant and will ensure a subtle, effective presence on you. These modern style hearts, set in sterling silver, are available in rings, earrings, pendants, necklaces and bracelets. In addition to these special pieces, all of their other collections will be available for you to shop from, including the Queen's and Wave collections. Earrings, rings and pendants retailing at $35 and up will start at $4, designer samples will start at $20, retailing from $150 to $850. Gus Goodman Couture Furs February 7-19 M-F 10-6 Sat 10-4 224 West 30 Street 9 Floor (7-8 Avenues) 212.244.7422 c m v a h w&b t Womens and Mens Outerwear Sample & stock sale. This is the first sale offered in Gus Goodman's new location! The "Furrier to the Designers" will be offering tremendous discounts on his famous fur-lined and reversible fur coats and jackets as well as his fur-trimmed cashmere knits and separates. Additionally, for the first time ever, the entire stock of fur accessories will be offered, including stoles, shrugs, ponchos and woven fur wraps in mink, fox, chinchilla and sable. Everything will be marked down from 40 to 80 percent off. Come in early for the best selection! All sales final. New View Maternity February 9-10 and 16-17 W-Th 10-4 488 Seventh Avenue Suite 11J (36-37 Streets) 212.643.9547 c w&b t Womens Maternity Sample sale. Blow-out sample sale on the hottest brands in Manhattan! Noppies, direct from Amsterdam, Tummi from Toronto and Japanese Weekend from the West Coast. Under and over the belly jeans, cargos, funky tops and more. Prices can't be beat! All items are from $20 to $50. There will be limited one-of-a-kind spring 2005 items, so get there as early as possible! GirlieGirl Events February 7-8 M-T 11-7 601 West 26 Street 11 Floor (11 Avenue-West Side Highway) c w&b t Womens Clothing Sample sale. This is a multi-designer sale with everything a girl wants with all prices under $120 (most for $10 to $30). BCBG tops and dresses, knits from Ann Taylor, Anthropologie and more, as well as pieces from designers such as Diesel, Marc Jacobs, White + Warren, Jill Stuart, Alvin Valley and many, many more! Ocean View Optical January 31-February 12 M-F 11-7 Sat-Sun 12-5 40 Union Square East (16 Street) 212.477.9515 Womens and Mens Optical Retail sale. Optical frames from Calvin Klein, Alain Mikli and many others are on sale for up to 75 percent off. Liora Manne February 7-13 M-Sat 11-7 Sun 12-6 91 Grand Street (Greene-Mercer Streets) 212.965.0302 c m v a w&b Home Accessories Sample & stock sale. Their colorful felted fashion and home accessories are 50 percent off. Joel Name Optique de Paris February 12-26 M-F 11-7 Sat 11-6 65 West Houston Street (Wooster Street) 212.777.5888 c m v a w t Womens Optical Retail sale. Joel Name Optique de Paris's sale means up to 50 percent off frames by designers like Armani, Kata, Dior and more. Visit their new location at 448 West Broadway (corner of Prince), 212-260-1701. Big Drop February 1-12 M-Sat 11-8 Sun 12-7 1325 Third Avenue (75-76 Streets) 212.472.3200 Womens Clothing Retail sale. Save up to 80 percent off retail prices on clothing from Ya-Ya, Rebecca Taylor and many others, with prices starting at a mere $19. Off7th.com February 2-13 M-Sat 12-7 By appointment only. 200 West 70 Street Suite 14G (Amsterdam Avenue) 212.787.0278 c m v a w&b t Womens Lingerie Lingerie sale. This pre-Valentine's Day sale has all the sexy gifts that she will want. Everything from sleepwear to lace bras to boxers and thongs in many different colors and styles. Sizes range from 32A to 44F. Call for an appointment or send an email to [email protected] You can also shop their website, www.off7th.com. All sales final. Designer Sale February 8-9 T 9-7 W 9-6 124 East 58 Street Ground Floor (Park-Lexington Avenues) 917.533.8251 m v w&b t Womens Clothing and Accessories Sample & stock sale. This sale, brought to you by Patti Rose, will feature Chanel, Dolce & Gabanna, Roberto Cavalli, Prada as well as other European and American designers (such as Calvin Klein, Bill Blass NY, Bryon Lars and Pesavento). All sales final. Sizes 2 to 14. Savings up to 75 percent off. No strollers or children allowed. Meg Cohen Design February 11-14 F-Sat and M 11-7 (Closed Sun) 920 Broadway Suite 905 (20-21 Streets) 212.473.4002 c m v a w&b t Womens Accessories Sample sale. Simply one of the best cashmere company's around. Meg's designs have been featured in In Style, Vogue and Elle Decor and are sold at Barneys, Paul Smith and Takishimaya. Stop by Meg Cohen's design office for cashmere scarves for men and women,cashmere throws, stroller blankets and leather weekend bags. Cashmere scarf sample sale. Everything is made in England, of the highest quality cashmere. Cashmere scarves normally $185 to $350 are now from $50 to $155. Don't forget the stroller blankets, originally $350, now at $165. All profits from this sample sale will be donated to Tsunami relief charities. Nicole Miller February 4-14 M-Sat 11-7 Sun 12-6 134 Prince Street (Wooster-W Broadway) 212.343.1362 c m v a w&b t Womens Clothing Sample & stock sale. Nicole Miller's Soho boutique is closing it's doors, so take advantage of some drastic discounts! Their sportswear, evening apparel and cocktail gowns will be on sale for up to 90 percent off with prices ranging from $35 to $250. Issey Miyake February 4-13 M-Sat 11-7 Sun 12-6 128 Wooster Street (Prince-Spring Streets) 212.226.3600 c m v a w&b t Womens Clothing Sample & stock sale. Take up to 50 percent off selected merchandise throughout the store, trench coats originally $555, now at $278. Legends: c Cash m Mastercard v Visa a American Express p Personal checks accepted h Checks accepted, merchandise held until check clears w wholesale prices w&b wholesale and below prices b below wholesale prices t try ons permitted n no try ons permitted [via lazarshopping.com]
Neat Tip: Remove Shoe Scuffs with Toothpaste!
Did you know that in a pinch, you can remove several types of scuffs from shoes with toothpaste? This method works best on leather shoes, but you can also give it a shot on canvas, vinyl or cotton. Simply rub a bit of non-gel toothpaste onto the shoe (try a small test area first!), wipe away with a damp cloth, and polish. [via about.com]
Beauty Find: Alex and Ani's Lipzotic Lip Plumper
We like to think our lips are already perfectly plump thank you very much. But in the interest of those among you who might occasionally like the look of fuller lips without the use of collagen we gave Alex and Ani's Serious Lip Plump a try. Apparently it uses a natural castor oil base in a clear gloss (i.e. perfectly suitable to be worn under lipstick), to create a natural plumping action by increasing blood flow, while the mixture of honey, vanilla, almond extracts along with Niacian and Vitamin B3 are supposed to help improve lip texture. While we failed to notice a significant change in our own lip plumpness (though you may find you have different results). We did, however enjoy the tingling sensation that accompanied application, it smelled great, and it left our lips feeling softer, suppler and with a rosier glow which, by itself is worth the price of a bottle. Serious Lip Plumper comes in two formulations: clear for a natural shine or dye for a hint of color with more staining power.
SheFinds Solutions – As Seen in the Metro Paper
Here are the products mentioned in the Metro Paper today. Make sure you pick up a copy. A lot of terrific products – from handbags to teabags - land in the SheFinds mailbox, but only a few get labeled a SheFinds solution. 1. Clear, double-stick, Hollywood Fashion Tape keeps clothing in place. 2. When I'm at a restaurant, I never know quite what to do with my handbag. But not anymore, I simply slip the Purse Pal on the edge of my table, and I hang my purse off the hook. 3. My boots have always been the nemesis of my closet organizing goals. No matter how I line them up they always manage to flop over, creating weird creases on my boot legs, taking up too much room, and lending a disorganized appearance to my closet. No more. Enter the boot shaper.