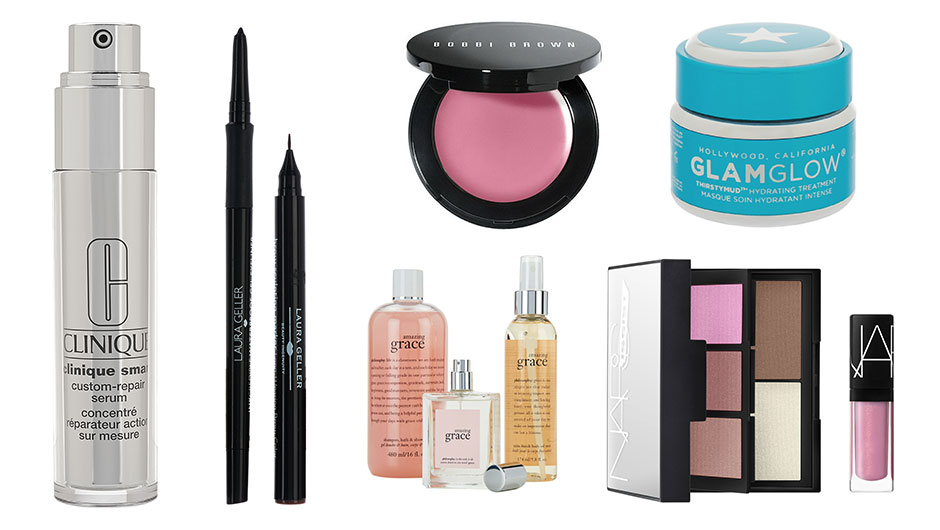 QVC Is Donating 80% Of The Proceeds From Their Beauty With Benefits Event To Cancer And Careers
Makeup isn't just about making you look good; it's about making you feel good, too. And that's exactly why we're so excited that QVC and the CEW are back with their annual Beauty With Benefits event. Each year, they ask top the best beauty brands in the business to donate some of their most popular products to be sold on QVC all for a good cause. On April 28th at 7pm EST, QVC will air the Beauty With Benefits event featuring must-own products from Bobbi Brown, Nars, Laura Geller, bareMinerals, Vita Liberata, and so many more! That alone is worth tuning in for, but here's where it gets really good: 80% of the proceeds will go to Cancer and Careers, an organization that helps women who have been diagnosed with cancer continue to advance themselves professionally and achieve their career goals. So make sure to tune and shop for a great cause. You can visit qvc.com for more details on the event and the products that will be available. QVC'S BEAUTY WITH BENEFITS EVENT
These Peep-Toe Marc Fisher Booties Are The Perfect Wear Now, Wear Later Investment
It's not every day that you find a hot pair of shoes that you can wear straight from the office to a night out on the town. That's why the Marc Fisher collection at QVC is so legit; there are so many versatile styles! Browsing through the new line, we couldn't help but fall in love with the Helene peep-toe booties ($99). We absolutely loved the look of the shoes, from the cut-out detail around the ankle to the perfect neutral color. But then we tried these babies on and it was heaven. The chunky 3.5-inch heel is the ideal walkable height, plus there are padded insoles that make it feel like you're walking on air. Fashion and comfort aside, these are the perfect shoes to buy and wear now--and then keep wearing in the fall, too. Need proof? Check out how we made these booties work for a summer outfit and for a fall look. When it's warm outside, pair your Helene booties with a trendy denim skirt and blouse for a look that's great for a movie date with your girls or brunch with your boo. Next season, your Helene booties will look killer with skinny jeans and a pretty kimono. SHOP ALL MARC FISHER SHOES ON QVC We'd like to thank QVC for sponsoring this post. While this was a sponsored opportunity from QVC, all content and opinions expressed here are the opinion of SHEfinds.com. [Photo: Shelby Rodriguez]
Nicole Richie For QVC Is Here A Day Early — And Already 30% Off
We've had our calendars marked for the launch of Nicole Richie for QVC, since the first photos of the line hit. Well, today she caught us off guard by releasing the line a day before her schedule on-air appearance (9-12pm ET). You can shop her printed maxi dresses, kimono wraps and hobo bags NOW - and guess what: they're already 30% off. Yes way! Speaking of collaborations... you've got to check out the latest Marni for H&M photos, DVF for Current/Elliot, and Wes Gordon for Jones New York.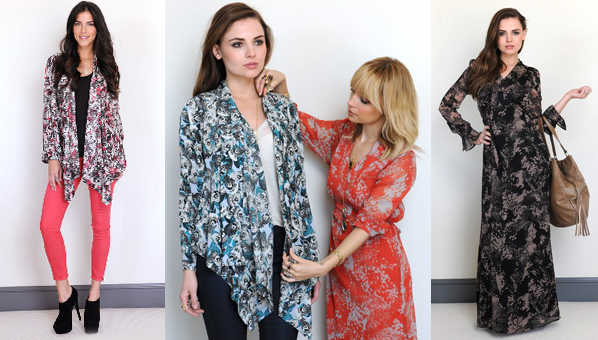 See The First Photos Of Nicole Richie For QVC Just Days Before The Line Hits!
Fans of Nicole Richie's glam hippie aesthetic have something new to look forward to: the designer is launching a capsule collaboration with QVC. Richie has said that she was drawn to work with the home shopping network because of the "opportunity to design for a much broader range of women" — with prices between $75 and $257, the Nicole Richie Collection for QVC is a major step down in price point from Richie's Winter Kate collection (around $300 for a printed dress). The line will debut on February 24 during QVC's "The Buzz on the Red Carpet — Live From L.A." show. So far we've only seen three items from the collection (a maxi dress, kimono jacket, and leather hobo), but WWD reports that more dresses and printed tops are soon to come. Check out the goods in the slideshow above, and shop our guides to the best maxi dresses, summer dresses, and handbags.
It's Hard To Believe The Shoshanna Jewels We're Crushing On Are Sold At QVC (But It's True)
QVC's time of hawking goods to your grandma is long behind us. These days, the shopping network features some pretty cool collaborations — like their latest release, a line of jewelry designed by Shoshanna and Judith Ripka. (more…)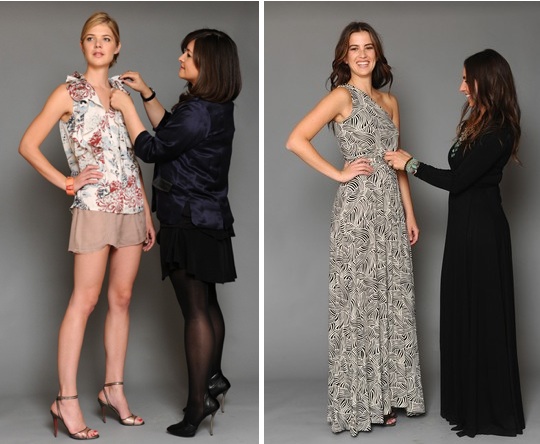 Rachel Pally, Geren Ford, And Cynthia Vincent To Design Lines For QVC
From left: Geren Lockhart (of Geren Ford), Rachel Pally with their models QVC is expanding their horizons by adding four new designer collections for spring. Inspired perhaps by the success of RZ by Rachel Zoe, QVC will launch GF by Geren Ford, RP by Rachel Pally, CV by Cynthia Vincent and KZ by Karen Zambos in February. (more…)
Beat Crappy Weather With Kourtney Kardashian's Exact Cape By The Kardashian Sisters Themselves
Whether you love or hate the Kardashians, one thing's for sure: While some of Kim's ensembles are a little tarty, Kourtney Kardashian's been seen setting trends both in L.A. and New York. (Remember her blouses I was lusting over a few months ago?) Now, not only does she rock this cape, that's part of the Kardashian line, like nobody's business, but it's also ON SALE. Get the K-Dash by Kardashian Cape with Pull Through Belt ($95.16, down from $124) now--it also comes in khaki. With draped sleeves and double breasted buttons, this cape puts last year's trench coat to shame. See more of your favorite celebrity styles and sign up for our e-mail list for exclusive updates.
Latest From MOMFinds & BRIDEfinds: Trump Jewelry, Victoria Beckham Baby News, More
Melania Trump for QVC Shop the expensive-looking baubles now. Victoria Beckham Is Having A Girl Finally! 'Worst Dress of the Week' Caption Contest Enter to win some sweet beauty swag. For more hot news, check out the latest Target's Go International collaboration, Lindsay Lohan's courtroom style, and Marc Jacobs 10th anniversary collection.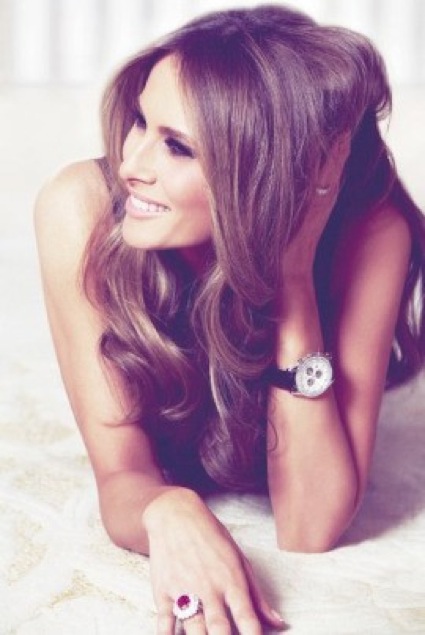 Sparkle In Melania Trump Designed Baubles Without Going Over Your Wedding Budget
When we heard that Melania Trump had her own jewelry line for QVC, Melania™ Timepieces & Fashion Jewelry, we assumed the collection would be over-priced. Imagine our surprise to find that the under-$200 necklaces, earrings, bracelets and rings are actually affordable. Turns out you can still be spoiled with Melania-worthy pieces, even if you're not married to the richest man in New York: (more…)
Get Affordable Judith Ripka And Shoshanna On QVC Next Tuesday
When our favorite designers come together to give us cheap costume jewelry, we can't contain our excitement. Fine jewelry designer Judith Ripka and contemporary sportswear guru Shoshanna Gruss have merged for an accessories line, featured exclusively on QVC. Starting next Tuesday, you can find multi-chain and statement necklaces, rhinestone bangles, and textured hoop earrings - all for under $80. While you wait, check out our other favorite celebrity designer jewelry on QVC: It might be hard to check the time with all of that bling in the way of Joan Rivers' Wrist Candy Link Watch ($44.94, down from $49.50), but you'll sure look fabulous while doing so. This Top-Rated Michael Dawkins Mother-of-Pearl Ring ($77.76, down from $86) is the perfect cocktail ring to accompany any formal-wear ensemble. A step above the cuff bracelet, the Perfect Crystal Bold Bracelet by ISAACMIZRAHILIVE! ($44.16, down from $48.50) can dress up a casual pair of jeans or add a touch of elegance when going out. Check out more of our favorite celebrity fashions and shop our guides to the best celebrity jewelry and the best celebrity sunglasses. Subscribe now for exclusive fashion updates.
We Die For Rachel Zoe's Fall Picks On Regis & Kelly
Rachel Zoe, wearing a black silk dress with a large front bow and gold jewelry, walked Kelly and guest host Piers Morgan through fall's hottest trends this morning. In case you have a day job, and missed the daytime show, here is a cheat sheet to Rachel's favorites: Hats: Rachel outfitted Kelly in a black cloche hat with a gold band. Try this Rachel Zoe Woven Asymmetrical Cloche ($21.88, down from $59) to get the look. Cat-eye glasses: "I'm loving cat eyes right now," Zoe admitted. The "50s, 60s, 70s are back in the biggest way." You will love the retro style of these Marc by Marc Jacobs Modified Cat Eye Sunglasses ($98). Scarves: Rachel showed Piers and Kelly how to wear scarves - a big trend for fall. Grab this Rachel Zoe Abstract Geometric Print Oversized Scarf ($26.25, down from $59). Trench coat: Rachel styled Kelly with a black trench coat. "Belt it tight, and you don't have to go through the loops," she explained. Try the chic style at home with Rachel Zoe Button Front Water Resistant trench coat ($116, down from $144). Messenger or cross body bag: Rachel put her QVC laptop bag on Kelly. The messenger isn't available yet, so try this brand-new for fall Tory Burch Dayton Messenger ($525). Thigh high boots: Kelly rocked some very, very high boots "One more millimeter and we're at the parts" she revealed. These Sam Edelman Vesey Thigh High Boot ($299.95) are incredibly sexy. Oversize clutches: "Oversize clutches are great because you can take them from day or night," Rachel said. Her Rachel Zoe Double Faced Sequin clutch ($67.50, down from $157) is great because it comes with removable strap, so you can also wear it as a shoulder bag. Statement necklaces: "With statement jewelry, I kind of like one at a time," Rachel explained. Go for a big necklace, like Rachel did for Kelly, with this Rachel Zoe Geometric Link Bead necklace ($58.32, down from $165). Faux fur: Rachel is known for her oversize faux fur jackets and vests, and asserted that the look is still huge for this fall. Be brave and go for this Rachel Zoe Faux Fur Toggle Coat with Wing Collar ($118, down from $159) Catch up on more celebrity style with our get the look posts, and red carpet re-dos. Then head over to our guides of the best celebrity jewelry and the best shorts for your shape.
We Go Bananas For Rachel Zoe's Under $100 Accessories
Starting today at QVC, you can dress like Rachel Zoe with her newest clothing and accessories line, Accessorizing With Rachel Zoe. With tons of fun wardrobe staples that Rachel herself would wear, such as long chain necklaces, eccentric cocktail rings, flowy maxidresses, and leather satchels, you can obtain her 70's chic look for less than $100. We would like to think these were modeled exactly after something she already owns: Rachel jazzes up the typical grandfather watch with her Pave Case Bold Link watch ($52, down from $80). Available in gold, silver, and rosestone to match everything. Stay in style with one of fall's biggest trends: the Faux Fur Vest ($79.80, down from $106) will keep you stylishly warm. Complete any and every outfit with the glamorous Goldtone Radiant Flower Ring ($54.50, down from $65) in either black or turquoise. Best Deal: This Oversized Slouchy Chain Hobo ($59.34, down from $171) will dress up a daytime jersey dress or be the finishing touch to a night out with jeans and platforms. Look like the stars with our celebrity style posts. Shop our guides to the best celebrity handbags, the best celebrity denim, and the best celebrity jewelry. Subscribe to SheFinds for more updates.
Rachel Zoe's To-Do List Gets Longer–Expect Shoes And Clothes For QVC
Rachel Zoe's empire just keeps on growing. She styles some of Hollywood's best dressed, she has her own 7 for All Mankind Rachel Zoe Jeans, and she plans on adding ready-to-wear and shoes to her QVC collection--we don't see her slowing down any time soon. The busy stylist showed her fall 2010 QVC line yesterday in New York City (see twitpics above courtesy of Zoe), and although we see her drop thousands of dollars for vintage clothes on The Rachel Zoe Project, everything for QVC will retail under $200. A few new scarves and necklaces will be on QVC this month, but the complete collection debuts in September. It looks like she wants everyone to wear statement making coats and furry hats which could be cute. In the meantime, check out these three Rachel Zoe staples: Zoe loves The Rachel Bellbottom ($169), and so do we. The dark wash and flare leg will make your legs look slimmer and longer. Zoe loves her maxi dresses, and this ASOS Kaftan Sleeve Plain Chiffon Maxi Dress ($93) is perfect for summer. For a pair of platforms, these Frye Joy Hurache Platform Slingbacks ($138, down from $198) look straight from Zoe's closet. You can wear them with jeans, or a summer dress. See more celebrity style, and then check out our guides to the best cheap jewelry, the best clogs, the best skinny jeans, and the best rompers.
Rachel Zoe Sells A-List Pieces For D-List Prices On QVC
Rachel Zoe premiered her spring 2010 collection for QVC yesterday evening, and she'll will be on air later today at 12 p.m., 3 p.m., and 11 p.m. EST. Our friends at PopSugar TV gave us a sneak peak of Zoe's favorite pieces--check out the video below: A few of these items are available online now at QVC. Here are our favorite pieces from the celeb stylist's line: This Rachel Zoe Tuxedo Jacket with Ruched Sleeve Details ($90.00) will become your go-to blazer to top everything off. I also love that the sleeves are ruched, so the jacket has that cool rolled-up-sleeve look without the effort. These Rachel Zoe Pave' Crystals & Cabochon Drop Earrings ($64.50) look like something you'd find at an estate sale. No stranger to vintage, Rachel Zoe certainly has a hit on her hands with this one. I'm loving  the mixture of bohemian turquoise and crystal. This Rachel Zoe Large Flap Front Satchel ($126.00) looks buttery, and it's the perfect size for carrying around your everyday essentials, like a laptop. See what else is going on in our fashion news section, then check out Rachel Zoe's must-haves for spring, and our guide to the best chain strap bags, and stylish laptop cases.
Isaac Mizrahi Is Bringing His Upbeat Aesthetic To QVC
Beginning December 4, the ubiquitous Isaac Mizrahi will be the latest in a string of desigers to hit QVC.  And though he may be most famous for his clothing, his range for QVC will feature a much broader line-up that includes handbags to berets to a plaid cheesecake. Of course, we're most excited for the designer's duds - we love the preview looks (above). We just can't help it - we'll get the styles now with L.L. Bean's classic camel toggle coat and Juicy Couture's studded beret.  But trust, Isaac, that we mean it when we say that we'll be right there with you on December 4th. We can't help you with patterned cheesecake, but we can get you styled right - check out the best in coat trends, hats, and pleated skirts to mimic Isaac's savvy forthcoming QVC line.
Latest Blog Posts From MomFinds
Rikki Bellezza Ring For Your Favorite Grad Your babysitter is graduating and you are bumming, so lock her in now for college breaks with a one-of-a-kind ring from TDM Designs. The Best Summer Shoes For Kids Summer is all about outdoor exploration, so whether your kids are hitting the beach, trails, pool or playground, make sure they step out in shoes that are both fun and functional. Win it Wednesday: Win a Babybonkie Swaddle Blanket Want a gift that both the new mom and her baby will love?  You can't go wrong with the Babybonkie, a luxurious swaddle blanket that keeps baby snug as a bug in a rug at bedtime.  
Deal Of The Day: 30% Off Cover-Ups That Are Basically Dresses At Neiman Marcus
Yes, they're sort of expensive for cover-ups, but very affordable for summer dresses – and we think you can wear the pieces below as both. This Carmen Marc Valvo cover-up ($126, was $180) has thick enough straps to allow a bra underneath. We like the feminine details on this cotton dress ($69, was $99), like puff sleeves and light embroidery. DVF's floral dress ($192.50, was $275) even has casual-night-out potential. More sales and deals: Gap: 25% off swimwear Couture Candy: Up to 70% off LaROK Bluefly: Extra 10% off new arrivals today
Top Five: Summer Skirts You Can Wear To Work
Summer separates can be a challenge; one great skirt will go pretty far with different tees, sweaters, scarves and jewelry. A white silk skirt ($59 from $69) has the kind of swingy movement that's ideal for summer. This Moschino Cheap and Chic pencil skirt ($283.50, was $405) has a classic pencil shape, done in cotton with white pinstripes for a lighter feel. Though this linen skirt ($25 from $40) is flared, there isn't too much volume – it's just wide enough to create a flattering look. A simple black full skirt ($59.50) has added interest with a plaid pattern etched into the top layer. With a prim white cardigan, this black pocket skirt ($280) will look fun yet sophisticated.
Deal Of The Day: Simple Necklaces For $5 and $6 At Buckle
These inexpensive necklaces are ideal extra accessories: versatile and fun without trying too hard. This bold beaded necklace ($6, was $12) would look ladylike against a shift dress, or add femininity to a tee and black jeans. Wear this beaded necklace ($5, was $10) with a camisole and leather jacket to mimic Serena's put-together boho look on Gossip Girl. A silver chain necklace ($6, was $12) is a good way to add some shine to a black top or toughen up a dress. More sales and deals on the web: 30% off new arrivals at Gap Save an extra 20% on sale items at Queen Bee with code extra20sale Up to 70% off yoga apparel at Gaiam
Sponsored Post: Be The Next Trendsetting Beautiful Stranger
If you want to know where all of the cool and fabulous hipsters are hanging online, you must subscribe to Beautiful Stranger.tv. The site's style swat teams sleuth the streets in search of well-dressed denizens and dig for up-to-the-minute information on what they use, love and wear and provide direct links to the style mavens' must haves. We've been taking a minute or two out of our always-harried schedule to check out the daily e-mails from Beautiful Stranger.tv, featuring the latest stylesetters they've stopped in their tracks (saving you the embarrassment of doing it yourself when you spot that woman in those gotta'-have-it-heels on your way to work). Now you can even submit your own photo (or that of your stylish friends) and have a shot at becoming the next Beautiful Stranger. Check out the website and join its community of tastemakers, sign up for a daily dose of style, submit your pics and shop the products that these trendsetters can't live a day without! www.beautifulstranger.tv
Wednesday's Sample Sale Scoop: Christian Louboutin Sale At Gilt Groupe! (And More)
Editors' pick: Christian Louboutin at Gilt More sample sales: Vivienne Tam at ideeli Thomas Wylde clothing, Lily Holt shoes, Ini + Umi sunglasses and GO Smile whitening products at Hautelook Antoinette Lee handbags at Juxzy. Use code cc8570. TSOVET watches and Rock and Republic at Gilt Rich & Skinny denim and Da Nang at Rue La La Timi & Leslie handbags at Editors' Closet 7 For All Mankind at Billion Dollar Babes. Save 20% on a $100 purchase with code SHE20.
Deal Of The Day: Up To 80% Off High-Waisted Work Skirts At Goldyn
With a tucked-in blouse and pumps, these skirts will always look pulled-together and polished. This grey pencil skirt ($28, was $112) is made of a slightly stretchy cotton blend that's ideal for spring. This retro-inspired shape ($33, was $132) would look great with a white top and Subversive-esque necklace. A subtly patterned grey skirt ($90.50, was $181) pairs well with black, white or navy. More sales and deals: Save 30% off at Ralph Lauren with coupon code RLSP2009 30% off new arrivals from Old Navy. Extra 50% off camisoles at Pacific Sunwear
News: Anne Hathaway For Marc (Perhaps), SATC Will Be Back Next Year, And More
1. Rumor has it that Anne Hathaway will step in as the next face of Marc Jacobs. We were so thrilled when Posh was announced as the MJ muse. [CatwalkQueen] 2. The date for the Sex and the City sequel has been set for May 28th of 2010, with production beginning immediately. Reminisce with our style recap of last summer's hit. [FemaieFirst] 3. Michelle Obama appears on the latest cover of Essence Magazine wearing a flowered frock from Talbot's. Now we may have to remove the retailer from our list of less-than-chic mall stores. [GlamChic] 4. Lindsay Lohan is adding hosiery to her line of 6126 leggings. Expect to see them trickle into stores this summer, but in the meantime you can pick up some of her overpriced zippered leggings. [WWD] SheFinds is in the running for a 2009 Glam Network Award! Show us some love and go to glam.com where you can vote for us in the shopping category until April 13th.  
Latest Blog Posts From MomFinds
Deal Alert: Free Jenni Kayne Mommy Bag with $75 Drugstore.com Purchase Everyone loves raiding the drugstore, so next time save yourself the trip and shop online at Drugstore.com. With a $75 purchase, you'll receive a free canvas zip-top baby bag stuffed with a ton on mommy essentials.Mad About Bunnies for Easter Before the Easter Bunny comes hopping to your door this Sunday, make sure to have a couple of bunny pals ready to keep him company. Here are a few of our favorite bunny gifts for baby. Win it Wednesday: Win Method Goodies for Baby and Mom Get a jump start on your Spring cleaning and Earth Day celebrations with some fabulous eco-friendly goodies from Method.
Tuesday's Sample Sale Scoop: L.A.M.B At Gilt, Chloe At Editors' Closet And More…
L.A.M.B., Marco Bicego jewelry, Thread Social clothing and Jean Paul Gaultier at Gilt Groupe Vix Swimwear at ideeli Anna Reese boutique at Juxzy. Use code cc8570. Fossil watches and Saint Grace clothing at Hautelook Chloe at Editors' Closet John Galliano and Alice & Trixie clothing at Rue La La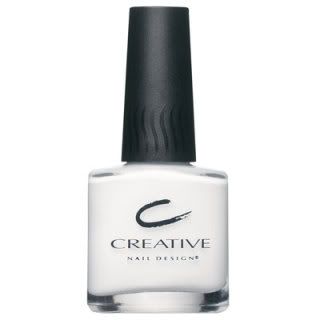 Play Mad Scientist with Your Polish, Or Let the Pros Do It For You
Who doesn't love one-of-a-kind items? I certainly do—and I'm willing to bet all of you fickle beauty people do, too. Recently, I discovered that CND manicurist Angelina Wingle (CND custom mixes colors for designers' runway shows) has set up a website, GoIndulge.com, to provide us with the custom polishes created for the some of the Fall 2009 shows. The site allows you to choose which designer nail creation you want; then it asks if you'd like to be your own "mixologist" or if you'd like the polish pre-mixed for you. I say be your own mix-master: Wingle provides you with an empty polish bottle, plus the lacquers and "recipe" you'll need to mix your new signature shade. Personally, I fell in love with the cool muted gray from the Matthew Williamson runway (recipe: 2 parts Cream Puff to 1 part Voodoo), but there are other shades, like the gunmetal gray from Yigal Azrouel or the wine-burgundy from DKNY, to sate your nail tastes.
If You're Not Going To Clean Your House This Spring, At Least Organize Your Work Stuff
We have an idea that's better than spring cleaning (and, ahem, don't you vacuum every week anyway?): Spring stop searching through piles of papers and get your work crap organized.Today on Better.tv, we've pulled together a bunch of products to make it a little easier.Organize Your Time Two organization essentials: a great daily planner and a place to write down all those tasks that cross your mind. Galison's planner ($17) is reasonably priced and totally convenient, with lots of sticky notes to stick on important events or report pages. While you're working, organize your thoughts and tasks with a Time Tamer pad ($6).Organize Your Desk Free up some space with a Memo Mousepad ($9.50) – it's a pad and a mouse pad in one. Then, keep piles from taking over your space by hanging up papers on IKEA's magnetic strip (99 cents) and standing important files upright between Dynomighty's Desk Dots ($15). Organize Your Tech Re-gain the upper hand on your tech toys with a cord winder ($5) and a few wire clips ($4 for 3): the frog (cord winder) will keep cables tucked neatly in its mouth, and the cats (suction-cupped wire clips) can hang on the wall and keep a bunch of wires off your desk. Finally, charge your mobile device in a Socket Pocket ($10) and you won't knock it onto the floor and crack the screen.
Taste Test: Which Bold Bangle Is More Expensive?
Both of these bangles can be worn alone or stacked with other chunky pieces, but only one will leave you with enough cash to expand your bracelet collection. Click on the pictures above to find out which bangle is the pricier of the two. Test your fashion IQ with our other Taste Tests.
Taste Test: Which Peep-Toe Costs A Ton?
Both of these peep-toe shoes have a breezy, retro vibe that's perfect for spring. One of them has a price tag that will make you jump for joy, while the other may leave your feet a bit more grounded. Click below to see if you can tell which is the better buy. Test your fashion IQ with our other Taste Tests.
Ole Henriksen Firm Action Mask: Because There Comes A Point When 'Firm' Is Our Single Favorite Word
What: Ole Henriksen Firm Action Mask, $27 Why: There's something about the words "firm" and "action" that makes me do beauty back-flips over products; anything that promises to stealthily act on tightening increasingly stubborn fine lines and bottomless pores is my skin's new BFF. A thick coating of this clay mask initially imparts a subtle cool feeling. After leaving it on for 20 to 30 minutes, that firming action has my face nearly frozen in place. But when I rinse off the mask, my pores instantly seem smaller, and my skin feels soft - so soft, in fact, I can't stop touching it…even in public. Get Yours: sephora.com
Awards Season Isn't Over Yet.. CEW Brings On The Best Of Beauty
Cosmetic Executive Women, Inc. (CEW) just announced the finalists for their annual beauty awards, and everyone in the cosmetics, fragrance and skincare industries will be on pins and needles until May 1 when the winners are announced. If we were filling out brackets, we'd definitely have Avon and Olay going all the way in their categories. After all, the odds are in their favor: Avon scored noms in 11 categories, while Olay got noticed in all the "mass" skincare and bath and body categories but one. And of course, our writers could have predicted some of the winners. Rebekah has already professed her love for Philosophy's Hope in a Jar moisturizer ($15-$60), one of the contenders in the prestige moisturizer category. And Bryn has been heard singing the praises of Bumble and Bumble Spray de Mode ($28). I've had great luck with nominated bargain beauty finds L'Oreal Double Extend Beauty Tubes Mascara ($11) and Clairol Perfect 10 ($14), which we tested for our Hair at Home Guide. Which nominees do think are shoo-ins? Did CEW overlook any of your beauty faves? Make your predictions in our comments section, and check back in May for a rundown of the winners.
The Talk Market: A Home Shopping Channel You Control (Which Means No More Bumbling Paula Abdul)
What: The Talk Market Why: The founders of The Talk Market have managed to keep the good (ease of use, seeing the product from all angles) and ditch the bad (endless hours of Paula Abdul yammering about her jewelry line) when it comes to video-based shopping. This online shopping community lets you hear about products directly from the designers, boutique owners and creators who are selling them via quick clips that give the rundown of the products' best features.I never would have clicked on Flirt's reversible snap skirt ($124) from a static web-shop lineup, but seeing the designer flip, adjust, and re-size the skirt in a flash has me thinking I could use such a versatile piece for spring. I also loved getting to hear jewelry designer Margo Morrison's design philosophy as she showed me how great her adorable teardrop necklace ($395) looks when layered with other strands.
Three Multi-Way Bras That Let You Wear Those One-Shoulder Frocks With Reckless Abandon
The red carpet run is over for the year, but the asymmetrical neckline that so many starlets sported has stuck around. This look is perfect for spring - if we can figure out the bra situation, that is. Thankfully, lingerie designers are hip to the trends and are creating multi-way bras that offer the support of double straps without the fear of exposing our unmentionables.1. DKNY Intimates Ravishing Romance Multi-Way Push-Up ($40) This lacy little number takes it a step beyond the conventional convertible to allow for sexy shoulder-baring. 2. Victoria's Secret's 100 Ways Bra ($50)Wear this bra under single-shoulder, low-backed, halter, and V-strap tops with reckless abandon. (Don't worry, it comes with a handy guide of how to pull off all 100 options). 3. Infinite Options Bra ($15, was $30)Fashion Forms offers a more budget-friendly version in this bra, but you'll have to figure out where to hook the straps on your own. Check out our Bra Guide and Strapless Bra Guide for other attractive - and practical - lingerie options.
Deal Of The Day: 40% Off Bright Basics At J.Crew
There's nothing that transitions like a beautiful, simple sweater. These choices are flawlessly chic, and in these bold colors you can't go wrong. This Merino Michelle V-Neck Sweater ($30, was $88) is both basic yet pops in tangerine. Throw it over any simple ensemble for a refreshing spring look. This Basic V-Neck ($40, was $68) is wearable in winter or summer - the perfect versatile pick. This Featherweight cashmere tunic ($100, was $158) is the perfect addition to any casual outfit, particularly in the coming months of spring. More Sales and Deals:Up to 50% Off Apparel at Urban Outfitters Up to 75% Off at Singer22 Up to 50% Off All Clearance at Bloomingdale's
Spring At Bebe Brings Sexy Safari, Sexy Animal Prints, Sexy Ruffles, And So On…
Bebe described its new spring lookbook as a move toward chic, which piqued my interest, considering the mall favorite usually sits somewhere firmly in the middle of trendy and trashy. Metallics, safari, ruffles—popular runway-inspired themes—are all there. Yet, nearly everything has been sexified. Like women's Halloween costumes, no Bebe shopper wants to be a cat, she wants to be a sexy cat. And for the store, it's not a safari shirt, but a sexy safari shirt. The Sexy Sheen Safari Jacket ($149) with the Sexy Sheen Shirred Pencil Skirt ($89) is a good example. I like the details that come with the safari look, but not in shiny, tight, white polyester. I can't count the ways that fails. The Panther Silk Strapless Dress ($129) is as literally jungle-inspired as they come. This handkerchief on steroids doesn't leave a lot of room for error (aka bending over), and if you're pushing 35, let's hope no one confuses the panther for a cougar. It's when Bebe leaves the sexy jungle behind that some pretty pieces come out. This Multi Layer Top with Flower Belt ($69) is how spring should look -soft, flirty, and approachable.Check out our Mall Stores feature, where we did happen to find some good stuff from Bebe's past seasons, although it wasn't an easy feat.
Deal Of The Day: Up to 40% Off Frill-Free Dresses At Banana Republic
These dresses are reminiscent of classic styles, yet bring to the table a modern femininity. With so many styles to choose from, one of these staples is bound to make its way into your wardrobe. This sleeveless pleated dress ($100, was $150) is the definition of sophistication- wear with a bold piece of jewelry or statement clutch to complete the look. This short sleeved trench dress ($90, was $150) is a warm-weather take on the classic look. Pair with simple flats for the day, and stacked wooden heels for a spring evening. This plaid shift dress ($90, was $150) has an elegant silhouette that is both commanding and lady-like. More Sales and Deals:20% Off Sale at Lord & Taylor Bags & Accessories Up to 40% Off at Urban Outfitters Up to 40% Off Shoes at Naturalizer
News: Sarah Silverman Poses For Boy, Kim Helps The Masses Pick Shoes, And More..
1. Sarah Silverman is the star of the latest lookbook for the label Boy by Band of Outsiders. Check out some BBO basics at lagarconne.com. [LATimes]2. Kim Kardashian has come out with her own online shoe service that offers shoe selections pre-screened by star stylists. We wonder if they'll be as perfect as the gems we found at Payless. [PeopleStyleWatch]3. In support of Breast Health International, Tommy Hilfiger has launched an exclusive tote to be sold only in Europe. Shop for roomy spring bags on sale now at Nordstrom. [ShoppingBlog]4. Time Magazine is allowing readers to vote this year on their picks for most influential people of 2009. Nominees in the design category include Tom Ford and Stella McCartney (who would be so proud of our eco-friendly shopping guide). [Fashionista]
Friday's Sample Sale Scoop: Isabella Fiore Bags At Ideeli, Dior Sunglasses At Hautelook, And More
Check out today's sample sales for huge savings:Isabella Fiore Handbags and Gucci Watches at ideeli Dior Sunglasses, Junior Drake Bags, Duarte Jeans at Hautelook Anlo Denim and Victorinox Designs at Rue La La Cinta by John Hardy, Charlotte Ronson, Cynthia Steffe, Jill Stuart and Cacharel at Gilt Groupe Laura Dawson Designs at Juxzy. Use code cc8570.
Freebie Friday: Win A SPANX Bra-llelujah! Racerback Bra From Bare Necessities
What: SPANX Bra-llelujah! Racerback Front-Close Bra Why: They call this line Bra-llelujah! for a reason (actually, a bunch of reasons). The stretchy hosiery back prevents bulges and bra lines, while the lined underwire cups provide invisible support, even under clingy tops. And it has lots of details designed for comfort: tagless back, no metal hooks and thick straps that won't dig into your shoulders. It's really something of a revelation – just like all the other SPANX pieces that Bare Necessities stocks. How: To win your own Spanx Bra-lellujah!, take a look at the available colors, then enter by leaving a comment telling us which one you'd prefer. After you enter, go over to MomFinds for a chance to win a Baby Star blanket. 1. Post a comment about what color SPANX Bra-llelujah! you'd want to win. 2. You must supply us with a valid email address and sign up for the SheFinds newsletter. 3. The contest starts now and entries must be date stamped by our server no later than Friday, March 27th, 2009 at 11:59 AM Eastern Time to be eligible. 4. One winner will be selected during a random drawing and will be announced in the March 31st SheFinds newsletter. The winner must reply via email as instructed in the newsletter to claim the prize. 5. No prize substitutions. 6. You must be 18 years old or older to enter and a resident of the USA. 7. No purchase necessary. 8. Void where prohibited. 9. Click here for the full rules.
What To Wear With: Light Wash Jeans (That Doesn't Involve Shredded Tees And Keds)
Light wash denim will be everywhere this spring, but this doesn't mean you have to dress like a bad 80s flashback in order to inhabit the trend. Lighter jeans can look surprisingly modern and polished, as long as you don't pair with your favorite Axl Rose tee. Mix a pair of slim light wash ankle jeans ($216) with a no-frills black cardigan ($44); the dark color will help ground the lightness of the jeans. Embrace spring's bohemian resurgence with fun cork wedges ($155) and stacked accessories. Wear one dark ($288) and one light ($28) cuff together with a pair of matte gold hoop earrings ($4). Finally, grab a burnt orange hobo ($635) to add some color to your modern, yet casual, and definitely not 80s ensemble.
We Found Shampoos To Solve All Annoying Hair Issues
This week we asked our SheFinds staff to let us in on the most effective shampoo picks for different hair types. Whether you're blond, brunette, dry, or frizzy, we found the product that will work for you. For anyone who puts their hair through harsh styling, Kérastase Nutritive Bain Satin is ideal for getting back on track. John Frieda's Sheer Blond Lustrous Touch Shampoo helps you maintain your color while keeping your locks smooth to the touch. If you're in need of a little extra hydration, Redken Extreme Shampoo will lock the moisture back into your poor parched hair. Suave Daily Clarifying Shampoo is a perfect bargain-friendly solution for those of us who can't go more than a day without washing.
Blog Round-Up: Heard Around The Web This Week
Don't store the boots just yet. SheFinds found three boots that work in warm weather too. FocusOnStyle.com says style meets function with a nifty Dog Walking Jacket that does everything but wag the dog! Girlawhirl's fall 2009 final fashion trend wrap-up. Smarter Fashion explores the latest concept of wearing an outfit more than once. Check out some ideas on how you can re-think your wardrobe. Wondering which spring trends to splurge on? Check out StyleBakery.com's no-regret list of trends to try & trends to trash. The Beauty Brains shine some light on the truth about indoor tanning and vitamin D. Real Simple's Simply Stated lets us in on heat styling for your hair.
Week In Review: Mossimo Clothes at Target, Donning the Jumpsuit and Bold & Bright Necklaces
Must Reads:Mossimo may not be a big name, but it's always a reliable source of shoes, shirts, and other basics as we peruse the racks at Target. Sales and Deals: Taste Tests:
Week In Review: Mossimo Clothes At Target, Donning The Jumpsuit, And More
Must Reads:Mossimo may not be a big name, but it's always a reliable source of shoes, shirts, and other basics as we peruse the racks at Target. The jumpsuit is making a return, and we're seeing an increasing number of options that look more wearable than ever before. Bold, bright statement necklaces are the perfect solution to reviving old looks and bringing color into your wardrobe this spring. Sales and Deals:Up to 40% Off Frill-Free Dresses at Banana Republic Up to 50% Off Strapless Dresses at Shopbop Up to 50% Off Via Spiga Booties at Shoes.com Taste Tests:Which ruffled blouse costs more? Which gladiator sandal will put a dent in your wallet?
Only 1 Day Left To Win $500 Worth Of CHI Products From Stylebell.com
SheFinds and Stylebell.com have teamed up to bring a package of CHI products to you in this week's Freebie Friday. The prize includes the staple Flat Iron hair straightener, a hair dryer, the CHI silk infusion Reconstructing complex, and a Stylebell flat iron carrying case and counter top protector. In addition to the giveaway, save 10% on any order at Stylebell.com, plus free shipping when you spend $50 using the code SheFinds. There's only one day left to enter, so leave a comment about your own personal hair woe (chronic bed head? frizzy and untamed?), and you'll automatically be in the running for this great giveaway.
Suave Daily Clarifying Shampoo: For Those Who Can't Go A Day Without Washing Their Hair
What: Suave Daily Clarifying Shampoo, $3.50Why: I've experimented with plenty of expensive shampoos for oily hair. Thankfully, the best one I've discovered costs less than my cup of fancy Starbucks. Suave Daily Clarifying Shampoo works wonders to clean my hair without drying it out. It smells fresh, and is gentle enough to use every morning. And I feel very trendy flaunting the fact that my favorite shampoo can be found at the drugstore. Get Yours: drugstore.com
Taste Test: Which Ruffled Swimsuit Can Be Yours for Minimal Money?
Swimsuit season kind of snuck up on us this year, huh? For those who are not quite bikini-ready, either of these ruffled black numbers should get you over the winter hump and safely into two piece territory. One will make the transition from coats to swimwear smooth and thrifty, ringing in at only $30. Think you know which suit leaves room in your budget for a bikini or two (when you're ready, of course)? Click on the bargain above, then cruise on over to our Taste Test archives for more deals.
News: LV Won't Google, Valentino And His Tan Hit New York, And More…
1. Louis Vuitton is suing Google over searches that yield paid results, including potential counterfeiters, before any others. Shop SheFinds for Louis Vuitton - we promise, no fakes. [VogueUK]2. Yesterday was the New York premiere of Valentino's documentary, which had many wondering why the Italian fashion designer is so eerily tan. We suggest a more subtle approach with Clinique Self Sun. [NYMag] 3. Carine Roitfeld's CNN special has been released online, and includes in-depth footage of the French Vogue editor's trip to New York Fashion Week. [Fashionologie]4. A new lie detector jewelry kit called the Truth Wristband is available for purchase. Check out our Jewelry Staples Guide for pieces that won't rat you out. [psfk]
Deal Of The Day: Up To 50% Off Strapless Dresses At Shopbop
There's nothing that welcomes warm weather like a little strapless number. Slip into these tube dresses in the new season. This Alice + Olivia Strapless Multipanel Dress ($250, was $500) is incredibly modern with asymmetrical pintucking. This Alice + Olivia Pleated number ($198, was $396) is edgy yet sophisticated with its combination of pleats, eye-catching fabric, and pockets. This Juliana Jabour Tie Hem Strapless Dress ($116, was $232) is casual, simple, and easy to wear. Pair it with flip-flops or flats as soon as it heats up. More Sales and Deals:20% Off at Bare Necessities plus an extra 30% off clearanceWomen's Swimwear 10% Off with Coupon 1111 at Swimsuits For All Up to 40% Off Apparel at Bebe
Thursday's Sample Sale Scoop: Jill Stuart At Ideeli, Earnest Sewn At Hautelook, And More
Check out today's sample sales for huge savings: Jill Stuart and Carlos Falchi at ideeli Earnest Sewn Jeans and Original Retro Brand Premium Apparel at Hautelook BCBG Max Azria at Rue La La Alexis Hudson Handbags at Editors' Closet Cole Haan Shoes, Walter, Habitual Jeans and Alexis Bittar Jewelry at Gilt Groupe Designer Sunglasses at The Top Secret Nina Swimwear at Juxzy. Use code cc8570