You Don't Have To Be 16 To Pull Off Kendall Jenner's Rachel Pally Dress
While the publicity, gossip, and press on the Kardashian sisters is pretty much inevitable on a daily basis, it's their two younger sisters, Kendall Jenner and Kylie who are well on their way to stealing the spotlight. The two gals have already claimed fashion magazine covers (Teen Vogue, to be exact), modeling gigs, and most likely their very own spin-off show (a Mama Jenner dream come true!). Another way to catch one's attention is Kendall's Rachel Pally Ribbed Bianca Dress ($180), which comes in a bright neon yellow color—much like your trusty highlighter. For those that are unsure of sporting such a stand-out piece, we recommend layering a vest or cropped jacket to break up the head-to-toe look. Sky-high heels might be a bit too daring for this body-conscious dress, so take a tip from the teen reality star and sport a pair of rugged combat boots instead. Rachel Pally Ribbed Bianca Dress ($180)  Shop more celebrity style finds: Jennifer Aniston and Kate Bosworth's Tom Ford bag, Hannah Simone's Mary Katrantzou's dress, and Nicole Richie's House of Harlow 1960 sunglasses.
Shopbop's 1-Day Flash Sale: 80% Off Reception Dresses, Honeymoon Bikinis, More. No Joke.
Shopbop just put up a crazy, 1-day only, flash sale -- use code EXTRA20 to take an additional 20% off sale items. Among other things, a $600 Doo.Ri reception dress is now $140. What are you doing still reading this? Start shopping, dummy. (more…)
Lily Allen Got Married In A Chic Maternity Dress This Weekend: Pregnant Brides, Take Note
No wonder songstress Lily Allen looked extra glowing as she walked down the aisle to marry Sam Cooper this past Saturday in England -  her rep confirmed Lily Allen is pregnant! Now for Lily's wedding dress details: she wore a gown with long lace sleeves (just like Kate Middleton's wedding dress!) and a fishtail skirt by French designer Delphine Manivet, and proved that rocking a baby bump doesn't have to stop you from being chic. We've found five Lily-worthy maternity wedding dresses to shop now: (more…)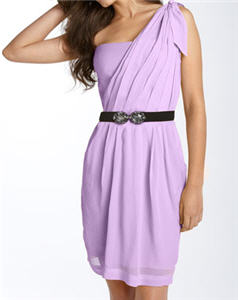 Can You Tell Which Lavender One-Shoulder Bridesmaid Dress Costs $65 More?
Shop our guides to the best strapless wedding dresses, white wedding shoes, and inexpensive wedding dresses.
Shhh, Don't Tell Reese: Rachel Pally's Pink Wedding Dress Is 30% Off Today
Thanks to Reese Witherspoon's stunning blush gown, pink wedding dresses are back with a vengeance. If you're loving the trend, but don't have Reese's budget for a custom-made Monique Lhuillier, this Rachel Pally Strapless Grecian Long Dress ($172.20, down from $246) is 30% off today. Enjoy! Shop the best simple bridesmaid dresses, long bridesmaid dresses, and satin wedding shoes.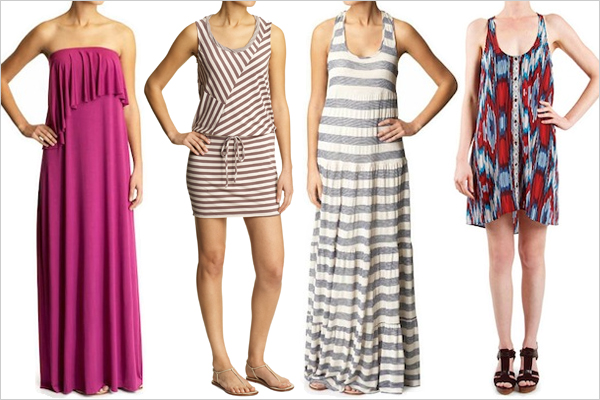 Piperlime's Rachel Pally, Ella Moss, and Cynthia Vincent Collaborations Are Here!
Today, Piperlime officially launched their diffusion collections with Beyond Vintage, Ella Moss, Rachel Pally, and Twelfth Street by Cynthia Vincent.  The four designer collaborations features up to ten different dresses from each designer, which are all priced starting at $90. So what are you waiting for? While Target Go International is re-launching dresses from past designer capsule collections, this may be your only chance to get your hands on Piperlime's. Shop Beyond Vintage, Ella Moss, Rachel Pally, and Twelfth Street by Cynthia Vincent for Piperlime Now.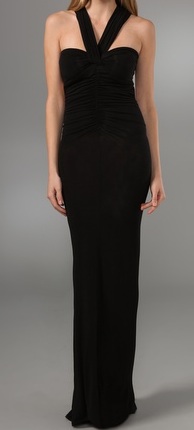 The Rule For Spring Is 'More Is More' — Get Maxi Dresses For 50% Off Now
For Spring, long dresses and skirts are bigger than ever -- reaffirming what we already know about jewelry and sunglasses: bigger IS better. Prepare yourself, and your closet, for the trend by stocking up on these maxi dresses which happen to be on sale at Shopbop -- some are 50% off: Get all classy with this gorgeous, and secretly under-$100 Riller & Fount Selene Open Back Long Dress ($95, down from $190). If you love Rachel Pally's soft jersey dresses, this Rachel Pally Santa Monica Dress ($172.20, down from $246) is on major markdown. (more…)
Can You Tell Which Black Maxi Skirt Costs $885 More Than The Other?
Test you fashion IQ with all of our Taste Tests. Shop our guides to the best maxi dresses and the best black skirts. Join our e-mail list for exclusive SHEFinds updates.
Rachel Pally's 6-Way Skirt-Slash-Dress For Target Is Here
Since news of designer collaborations comes almost daily nowadays (oh, hi Mulberry for Target, Lanvin for H&M and Derek Lam for eBay) it takes a lot to excite us. Well, Rachel Pally has done it. Her new 6-way dress for Target just hit - and we love that the under-$80 dress can be re-invented so many ways. Count them: