Who Is The Next Bachelor? Here's Everything You Need To Know About Season 22 Of 'The Bachelor!'
What makes you binge watch a show? Is it the fact that the show is incredibly interesting? Do you not want to miss out on what happens because you're afraid of spoilers on the internet? Or, are you obsessed with the people in the show? Some might say reality T.V. is a binge-worthy opportunity that is too good not to watch. We gather around to watch people live their regular lives! From drama to lavish parties, to even falling in love, reality T.V. opens regular folk up to the lives of the privileged few. Shows like The Bachelor and The Bachelorette, reality T.V. shows are something that keep viewers glued to the T.V. screen. Each season a lucky lad or lady is chosen to find love from a group of contestants. Sometimes there's scandal, sometimes there's heartbreak, and for a lucky contestant, there's love. This upcoming January marks the premiere of the 22nd season of The Bachelor on ABC! In January, the new Bachelor will be Arie Luyendyk Jr. Six years ago, Luyendyk was on The Bachelorette and got his heart broken by then Bachelorette, Emily Maynard. Now, he is back to take control of his own love life and find a soul mate that won't take him for granted. Luyendyk just celebrated his 36th birthday in September and was born in the Netherlands. He moved to the United States when he was young. His father, Arie Luyendyk Sr., a famous race car driver, won the Indianapolis 500 in 1990 and 1997 and Luyendyk Jr. followed in his father's footsteps for almost a decade. Since he was on The Bachelorette, he has created a successful career in real estate. Luyendyk posted to his Instagram a picture of him with a rose saying, "Thank you everyone for all the kind words today! Excited to start this journey." The show's creator, Mike Fleiss also said that this year, includes a "fantastic group of women," adding that Luyendyk "has got some tough choices to make" What type of Bachelor will Luyendyk be? Will he be mysterious, will he try to be with more than one woman, or will he only have eyes for one lucky lady? It is never too late to find love and although Luyendyk has gotten his heart broken and has not found love since, hopefully 2018 will be the year for him! One fan on Twitter said,  "Yahhhhhh im so happy, I have been hoping for u to the bachelor ever since u were on the bachelorette, i hope u find real true long love." Another fan said, "One of my absolute favourites & wishing you an amazing experience & love at the end of the process." We seriously cannot wait to see what happens when the show premieres! Are you ready for the next season of The Bachelor? We are and we will be watching! Get ready to watch Season 22 on ABC Monday, January 1st at 8pm EST and get all of your latest celebrity news at SHEfinds.com. [Photos: NY Daily News and Instagram]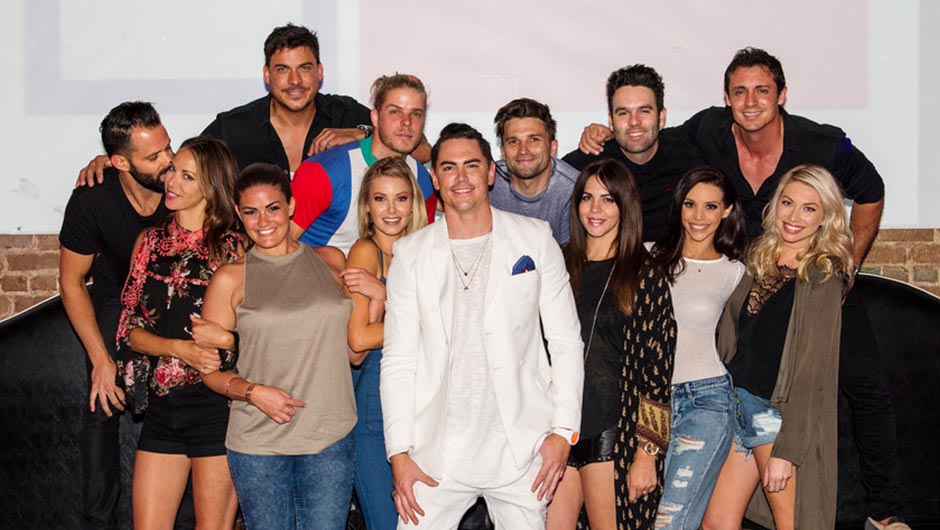 6 Secrets You Never Knew About Vanderpump Rules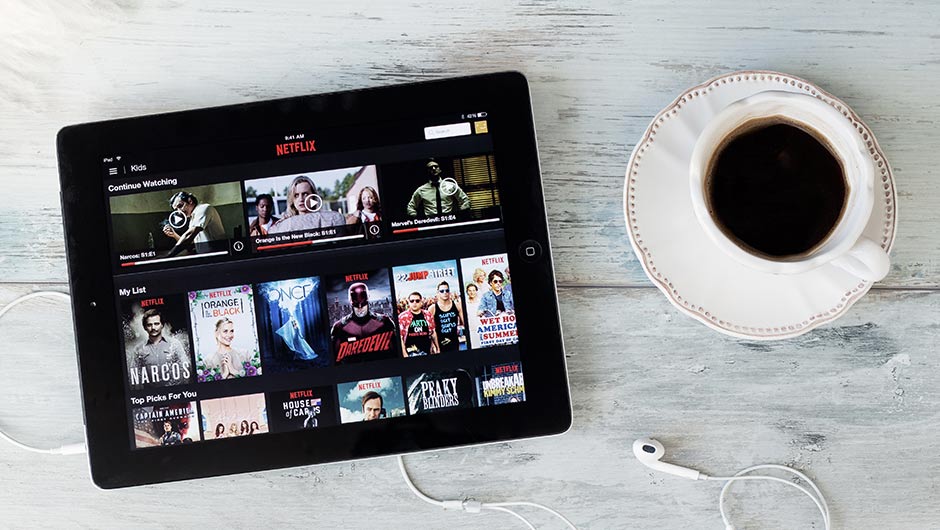 Netflix Will Get Into Reality TV With Original Programming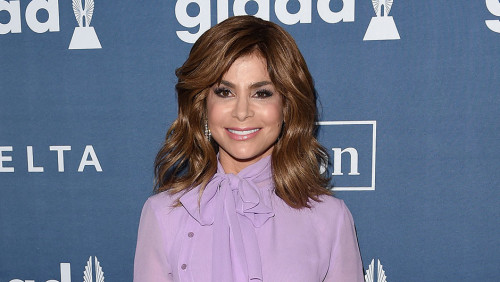 10 Celebrities Who Were Fired From Their Own Reality Shows
16 Celebrities Who Got Their Start On Reality TV
15 Former Reality Stars: Where Are They Now?
RHONY Reunion Recap: Bethenny Frankel Opens Up About Her 'Excruciating' Divorce
A lot of things happened on last night's Real Housewives of New York City reunion and this was just part one of the three-part series! After hearing what all the ladies have been up to since the season finale, host Andy Cohen started asking the personal questions. It's no surprise there's still drama between all the ladies, but the realest part, in my opinion, was Bethenny Frankel opening up about her divorce from ex-husband Jason Hoppy. First, Andy asked everyone if they were happy about Bethenny's return to the show after a long absence. Everyone answered yes (of course) but Heather Thomson was quick to throw LuAnn de Lesseps under the bus, saying, "You were not excited about Bethenny coming back!" Heather went on to say how LuAnn hosted a luncheon without Bethenny and made a toast to bringing her down before the season started. LuAnn denied it, obviously. Andy then asked Bethenny if she was divorced and she simply said no and that "there's no way for people to know what's going on." Bethenny continued, "I've had a pretty colorful past that hasn't been the easiest and I would say that this has been, by far, the most excruciating." Ramona Singer then jumped in and asked if she would call it "emotional torture" and she said yes. Bethenny also said she was legally bound not to discuss any other details of their divorce. Carole Radziwill came to Bethenny's defense and stated that Jason Hoppy plays "head games" and won't answer the phone when Bethenny tries to speak with their 4-year-old daughter. So sad! Bethenny also told Andy their divorce is still not finalized after more than three years, which is longer than they were married. Watch Bethenny discuss her painful divorce below. Don't miss the adorable picture Julianne Hough posted to Instagram confirming her engagement and shop Miranda Kerr's "play nice" tee before it sells out! [Photo: Splash News]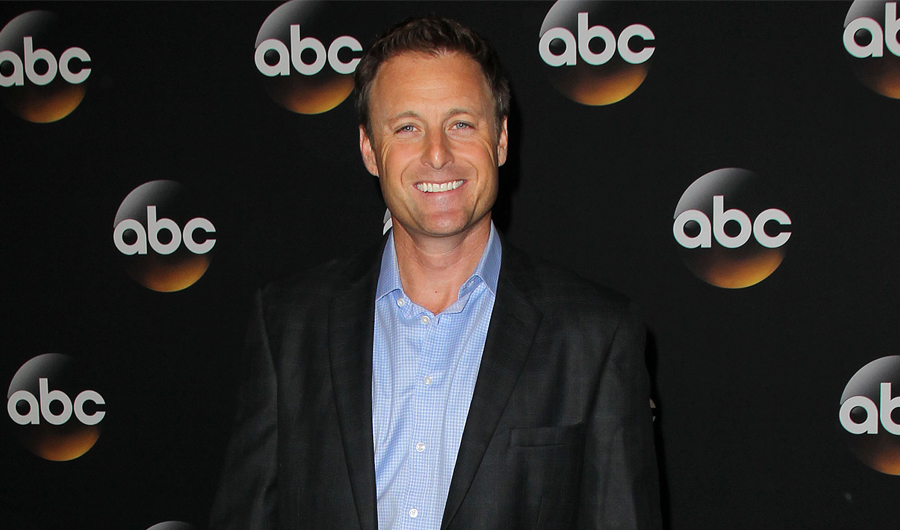 This Is The Only Bachelor In Paradise Recap You Need To Read…
Alright, we're just going to start by laying it all out in the open, Bachelor in Paradise is all kinds of screwed up. But if you missed it for any reason, like having something better to do with your life on a Monday night, than we've got you covered. Fresh off Andi Dorfman's season of the Bachelorette, (What number was that? Season 372?) ABC knew we just couldn't get enough of the roses and the drama, so they took the most obnoxious and memorable past Bachelor and Bachelorette contests and threw them all on an island in Mexico with a whole lot of tequila. If this sounds like a raunchier, more luxurious version of Survivor, you've got it right. How it works: Right now, there are 7 girls and 6 guys on the island. The girl that isn't part of a "couple" and doesn't receive a rose from one of the guys the end of this week will be eliminated. Then the next week, the girls will give the roses. So, yes, these contestants have to get down to business and do it really fast. For lack of better words, these bitches are THIRSTY. Within the first twenty minutes, Lacy from Juan Pablo's season was already straddling not one, but TWO guys in the ocean. Yep, Episode 1 and it's already getting weird, people. But let's back track. As the contestants arrived on the island one-by-one, they were greeted by none other than, Chris Harrison, who ditched his traditional dark suit and opted for a light pink shirt for Paradise. (Maybe this is his post-divorce look?) The stand-outs: crazy Clare from Juan Pablo's season, Marquel 'the cookie man' (Why isn't he the next bachelor?!), Marcus and Dylan from Andi's season (Wait...weren't these three in love with Andi a month ago?), Elise who made the most awkward entrance "in Bachelor history" because she couldn't even walk in her wedges, and Michelle K who may not or may not be single. The Dates:  When the first date card arrived, Clare was able to invite anyone she wanted on a date, and she innocently picked Graham. Little did she know, AshLee was so obsessed with Graham (after knowing him for MAYBE 10 minutes) that she already bought her wedding dress, named their future babies and tattooed his name on her arm. Ok...she didn't actually do that, but she did admit to stalking his Instagram on the reg. Who does that?! She's actually so crazy that she made Clare cancel and take Robert (who looks like a high school surf-bro) instead. WTF, this girl is bat-shit-cray. Then the next date card came and it was Sarah's turn. The quietest, most awkward girl on the island invited the hottest guy on the island Marcus on her date, where they shared their first kiss. But we all already know that Marcus gets engaged at the end of this, so...who cares. Everyone was starting to get along and couple off, until Chris Harrison threw in a twist. Out of nowhere, Michelle Money from Brad Womack's season arrived on the island with a date card in hand widening the girl to guy ratio. (Cue panic.) Oh and shocker...she is also in love with Graham. What is this?! The Graham show?! For lack of better words, I can't even. But just to mix things up, she picks the cookie man. BOOM! Take that Graham. Wait... how did Robert get two dates? Clare and Lacy are the best looking girls on the show, and he looks like he belongs in an Abercrombie Kids ad. And why is Lacy always in the ocean? Is this girl a secret mermaid or something? The Rose Ceremony: Going into the rose ceremony, the girls are in a frenzy, because none of them want to go home. Everyone is starting to form alliances, just like Survivor. Actually, it IS Survivor. They've just exchanged teepees, coconuts and challenges for wine glasses, dates and hopefully, condoms. Just to make things a little more interesting, Michelle K sends herself home before the rose ceremony even begins. And as Marquel said, "the coconut doesn't fall far from the crazy tree." (He's got that right). Then roses are given to Michelle M by Marquel (awww), AshLee by Graham (Run Graham, you still have a chance to save yourself!), Elise by Dylan, Lacy by Marcus (GAME CHANGER!), Robert to Clare (#FriendZone) and Ben to Sarah, which means poor Daniella was sent home. BYEEE And there ya have it...episode 1. What did you think? Will you keep watching? Or is Bachelor In Paradise just too ridiculous for you? Let us know in the comments below, and be sure to check us out next week for another recap. For more on celebrities, check out: Beyoncé's Insta feed, Christina Aguilera's naked pics and hot men in suits. [Photo: Splash News]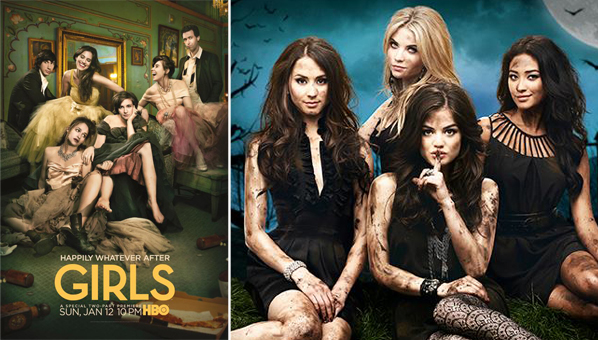 10 Awesome TV Premieres You Should Watch, DVR & Stream In 2014
Now that you managed to plant your comfy self on your parents' couch for winter break, why don't we keep this going? If it seems like your regular television schedule has dwindled, then you're in for a treat. Come January, a slew of TV shows — both old and new — will be premiering or picking up from a mid-season break. Whether you're into sketch comedy, reality television, or mystery dramas, there's bound to be a show for you to tune into. Check out our slideshow to find out what you should be watching in the new year. For more celebrity and entertainment stories, check out: the biggest break-ups of 2013, the best celebrity weddings of 2013, and the newest rumor about Miley Cyrus. [Photo Credit: Twitter, Facebook]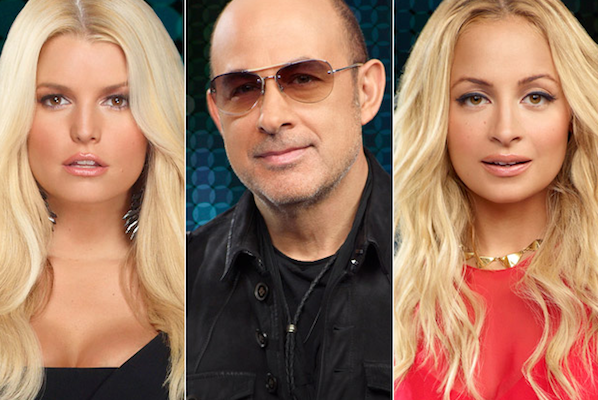 Fashion Star Premieres Tonight! Meet The Designers
TV's new fashion design show, Fashion Star, premieres tonight at 9:30/8:30 central. Hosted by Elle Macpherson and mentors Jessica Simpson, John Varvatos, and Nicole Richie, the program features 14 rising design talents as they compete to have their lines sold at H&M, Macy's and Saks Fifth Avenue. We're excited to see what drama unfolds when the prize is a bonafide sales opportunity (rather than cash or showing at fashion week). Check out the contestants in the slideshow above and pick your early favorites! Shop our guides to the best dresses, handbags, and shoes.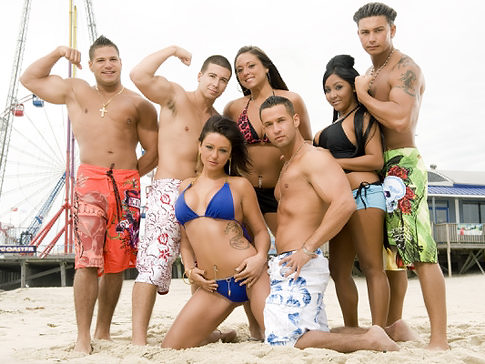 Top 5 Gifts For Your Reality TV-Obsessed Friend
If you have a friend who was Snooki for Halloween, cried when The Hills ended, and calls herself "the fourth Kardashian sister," that girl is obsessed with reality TV and needs an appropriate gift for Xmas this year. Luckily, reality TV is synonymous with hawking crap, and there is plenty paraphernalia on the market to keep her entertained: MTV's Jersey Shore: If she loves pickles, parties and poofs - she will fall for these Snooki Leopard Print Slippers ($24.99). The "guidette" designed them herself, so respect. The Rachel Zoe Project: If "Bananas" is in heavy rotation in her vocabularly, she's a Rachel Zoe fan and deserves this Rachel Zoe for QVC Faux Fur Vest ($79.80). She'll die when she opens the box. The City: Any fan of The City or The Hills knows that Whitney Port is one seriously stylish lady, and that her collection Whitney Eve features Kelly Cutrone-approved pieces, like this Natalie Dress ($198). Get her one and she'll be your BFF for F and E. Bethenny Getting Married? If your friend finds Bethenny Frankel's voice entertaining (rather than grating), she deserves a copy of Bethenny Frankel's Naturally Thin ($7.49) diet book. Top Chef: If your friend yells "Pack Your Knives And Go!" every time her husband flubs in the kitchen, this Top Chef Giftset ($47.95) is friggin' hilarious. Plus the knives are awesome. For more quirky gift ideas, check our guides to the best gifts for your party girl friends, gifts for your man, and passive aggressive gifts for your frenemy. Follow the author of this post on Twitter @bridefinds.