9 Rose Themed Beauty Products That Give New Meaning To "Rose All Day"
Rose Gold Shoes Will Make Any Outfit Instantly Prettier–Get A Pair Now!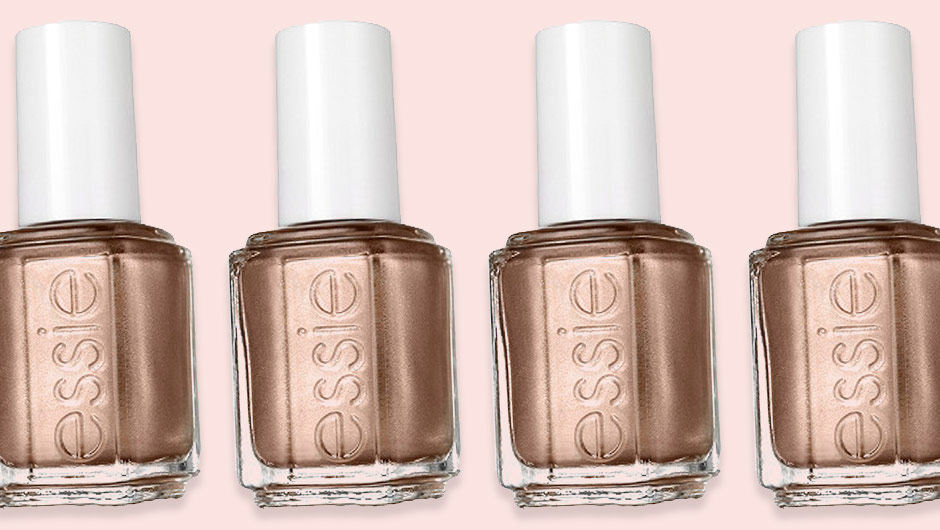 Essie's Rose Gold Nail Polish Is The Best One Out There, Hands Down
If you're anything like me, you're loving the major moment rose gold is having right now. As someone with a closet full of neutrals, it's unusual for me to fall in love with color in any way, shape or form (unless it's some variation of black, white, nude or gray), but rose gold is the exception. I won't lie: I even own a pair of sneakers in the rose-y bronze hue to add a bit of shine to my all-black outfits. The obsession is real. So basically, it was no wonder that when I found out Essie created a true rose gold nail polish shade, called "Penny Talk," I knew instantly that I had to have it. While I don't wear tons of jewelry, Penny Talk is basically tiny little pieces of rose gold jewelry for your fingertips. Unlike other brands that have attempted rose gold, the shade doesn't lean too copper-y or bronze-y, and is metallic while being completely glitter-free - resulting in just the right amount of shimmer and sparkle. Not to mention it's probably gotten me more compliments than all of my other nail colors combined! You can pick a bottle of Penny Talk ($9) up at Amazon and become equally obsessed - trust me, if you add one nail polish to your collection, it should be this. ESSIE NAIL COLOR IN PENNY TALK ($9) Don't miss: The Internet Is Freaking Out Over This $10 Mirror Nail Polish and How To Get A Better Body While You Sleep [Photo: Ulta]
People Are So 'Emotional' About Rose Gold #Truth
Rose Gold Might Be Basic, But It Makes For Some Really Pretty Jewelry
If loving rose gold accessories makes me basic, then order me a PSL and let me take a selfie (and yes, I do kind of hate myself for actually putting that sentence in print). Rose gold, in my not-so-humble opinion, is the best of all the metals--it's pinky-gold color goes with every color and skin tone, it's not too bright or too subtle, and if you ever want to mix metals, rose gold is always your friend. Click through our slideshow to see some of our favorite watches, necklaces, bracelets and more! For more spring trends, check out: off-the-shoulder tops, cricket sweaters and kimono cardigans [Photo: Viva Luxury, shop similar here]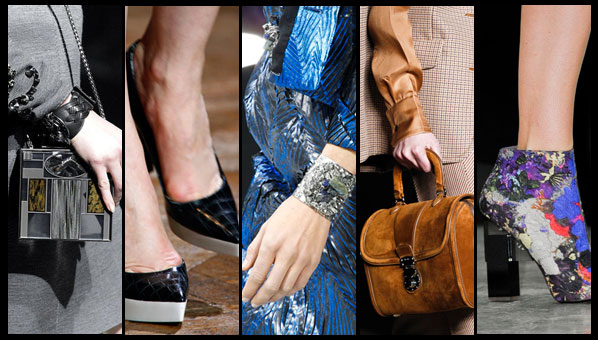 The 7 Fall Accessory Trends That Actually Matter (Plus, How To Rock Them)
With each new season comes a bevy of new trends - especially in the accessories department. Lucky for you, we've honed in on the 7 fall accessory trends that actually matter, and we've got tips on how to make them work for you. Cross Jewelry: As a result of this fall's gothic trend, cross jewelry is no longer just for the religiously devout. We prefer this trend in small doses (bracelets and rings), but if you're adventurous, take a cue from the runways with a dramatic pendant necklace. Giant Waist Belts: Aka, the easiest way to fake an hour-glass shape. These belts cinch you in, in all the right places. Go for a monochrome look - black belt, black outfit - to maximize this trend's slimming effects. Hinged Rings: An update on the "tough" jewelry trend, hinged rings pack all the punch of their knuckle ring counterparts, but are more practical. Cameo Jewelry: Miu Miu and Lanvin had us falling in love with cameo jewelry earlier this year, and the trend isn't going anywhere soon - cameo earrings, necklaces, and rings are all on-trend this fall. Statement Collars: Detachable, embellished collars are legitimately a thing. Embrace it, and shop it! Geode Jewelry: Chanel made geodes cool with their Fall/Winter runway show - but you don't have to be on a Chanel budget to "rock" (pardon the pun) this trend: just throw on an easy-breezy pendant necklace. Rose Gold Jewelry: Elle Woods would approve of this trend, why not add a hint of pink to your gold? We love this trend in all its forms, but we're especially big fans of watches. For more on fall trends, read up on the 7 fall beauty trends, the Navajo trend, and doctor bags for fall.