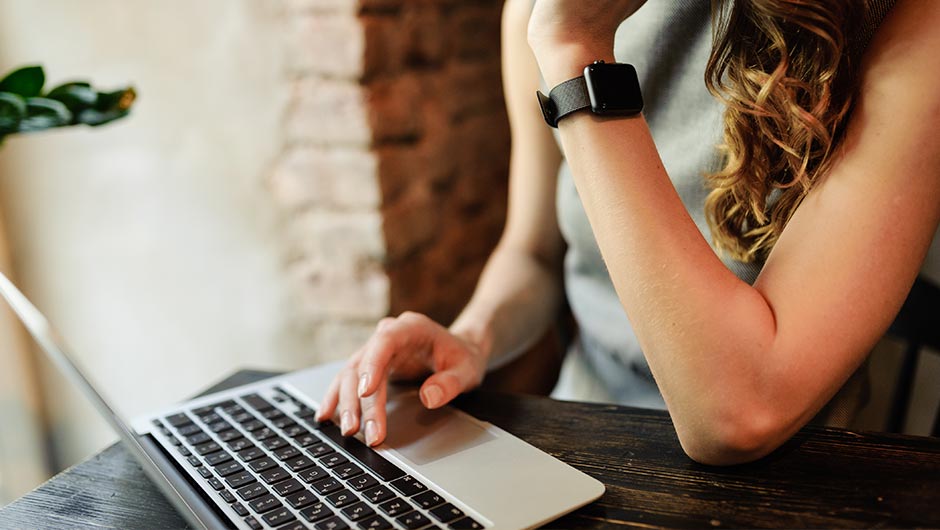 The One Way To Keep Your Laptop Safe From Hackers, According To A Security Expert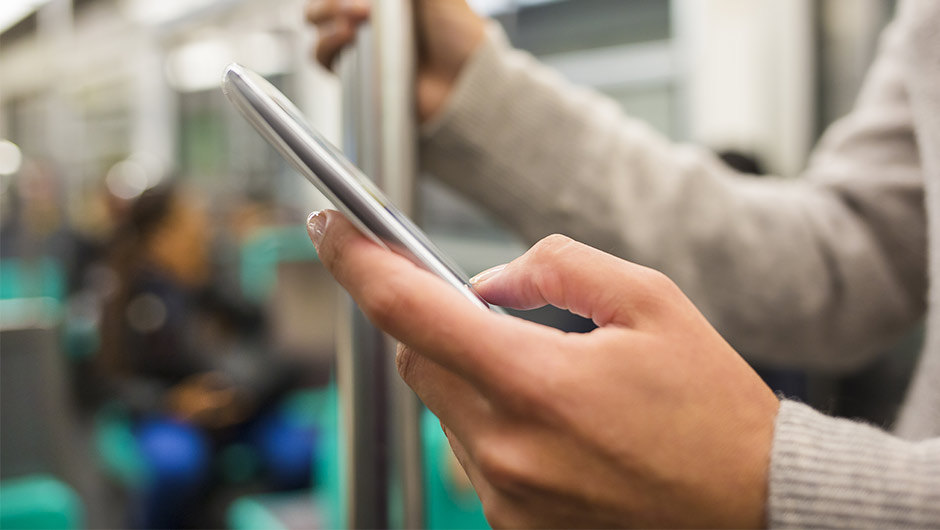 The Scary Downside To Using Public Wi-Fi On Your iPhone
Recall Alert! 4 Million Bumbo Baby Seats Recalled Due to Fall Hazard
Bumbo International voluntarily recalled 4 million of their Bumbo baby seats today due to a fall hazard. According to the recall, babies can maneuver out of or fall from the Bumbo seat, posing a risk of serious injuries. There have already been at least 50 reported incidents. Bumbo International is offering free repair kits from www.recall.BumboUSA.com or by calling (866) 898-4999. For more info visit cpsc.gov. Sign up for our newsletter for even more great finds delivered right to your inbox. Click here to email Jeanine, the author of this post.
The Tragedy In Colorado Gets Worse…
When a gunman opened fire at a movie theater in Aurora, CO, tragedy ensued. But it doesn't end there >>
It's Official! The FDA Officially Bans the Use of BPA in Baby Bottles & Sippy Cups
Took long enough, right? After admitting that they had "some concern about the potential effects of BPA on the brain, behavior and prostate gland of fetuses, infants and children" back in 2012, the FDA finally voted to officially ban the use of the chemical in baby bottles and children's drinking cups on Tuesday. (more…)
The Jerry Sandusky – Penn State Scandal Just Got Worse…
A new report finds that university officials knew about the whole thing. Read more>> 
Such Sad News For Star Dad, Usher…
The singer's stepson was involved in a tragic accident. Read more >>
Yikes! Jillian Michaels's Scary Close Encounter…
The Biggest Loser alum and new mom recently had a scary encounter. What would you do if this happened to you? >>
Tell The Truth: Have You Ever Alec Baldwin'd Your Kid?
Alec Baldwin is notorious for his short fuse and has even put his hands on photographers. But there's a scary new study that shows why going all Alec Baldwin on your kids could be worse than you ever imagined. Why acting like Alec isn't okay >>
Who's Following Katie Holmes?
Reports are flying that star mom Katie Holmes--who recently filed for divorce from Tom Cruise--is being followed. Who's behind it? >>
Planning a Warm Weather Summer Vacation Like Hilary Duff and Luca Comrie? Don't Forget the Baby-Friendly Sunscreen!
New mom Hilary Duff and her baby boy, Luca Cruz Comrie, are enjoying some fun in the sun in Mexico where they're vacationing with family. Jealous? Yeah, me too. But somehow seeing Luca dressed like a beach baby makes it not so bad. (more…)
Don't Send Your Kid Out the House This Summer Without a 411 Wristband…
Whether your little one is headed to camp, an amusement park or even to grandma's house this summer, here's one essential no parent should be without: a Mabel's Labels 411 Wristband. Never heard of it? The 411 Wristband is a genius little bracelet that contains important contact info should your little one get lost. Worried it might fall off? Don't be! The wristband is water-, sunscreen-, chlorine- and sweat-resistant so it will stay put. Just strap one on your kid at the start of each week and you'll rest easy knowing someone can get in touch with you in case of emergency. Get Yours: mabelslabels.com (more…)
You Might Want to Rethink That, Snooki…
We're always griping about the totally impractical footwear some celebrity moms-to-be wear and here's the reason why. You'll fall!! (more…)
Mary-Kate Olsen Is Making a Big Mistake…
Yes, that is Mary-Kate Olsen with her new boyfriend, Olivier Sarkozy, and his daughter. Yes, his daughter appears to be taller than MK (ha!) and yes, her beau is much older than her. 16 years to be in fact. But that's not what's really messed up here. What's wrong with this picture? >>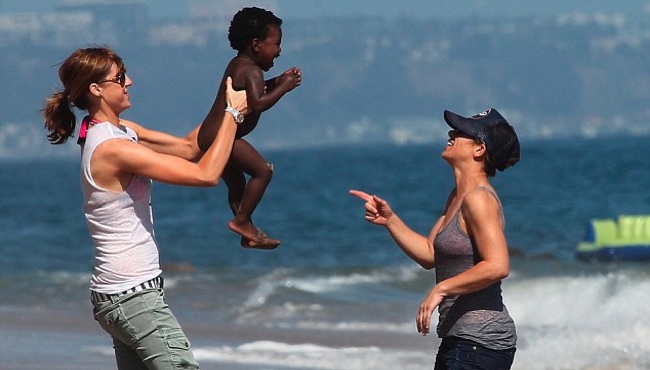 Jillian Michaels Just Made Her First New Mom Mistake…
She spent Memorial Day enjoying the sun and surf in California, but Jillian Michaels forgot one important thing... Find out what she did wrong >>
Would You Ever Dye Your Child's Hair? Gwen Stefani Does…
I have nothing against Gwen Stefani. I actually think she seems like a pretty awesome mom. But am I the only one who thinks it's a little weird that she dyes her son's hair? Find out what other moms have to say >>
Spiders, Projectile Vomit, Childbirth–None of That Scares Me As Much As This Guy…
Earlier this morning, I couldn't help but be intrigued when I read a teaser about the man who replaced Osama bin Laden on the FBI's 10 Most Wanted List. I mean, those are some big shoes to fill so I was curious to find out who fit the bill. Now if you, like me, are expecting some psycho serial killer or a terrorist mastermind, you're wrong. The newest addition to the FBI's Most Wanted List is actually a teacher. (more…)
You Need This! A Cozy Shopping Cart Cover Like The One Haven Warren Is Sitting In
I know it's hard, but let's try to focus on something other than the cuteness that is Jessica Alba's baby girl, Haven Warren. The two were spotted at the grocery store and while Jessica was picking her fruit, the paps got this adorable shot of little Haven. (more…)
No Doubt Safety Comes First for Kingston Rossdale
Leave it to Kingston Rossdale to make safety look so cool. Check out the little trendsetter sporting a Raskullz Mohawk Helmet while taking his bike for a spin last weekend.  And while the helmet looks cute head on, it looks even better from the side.  See for yourself after the jump. (more…)

One More Thing to Add to Your First Aid Kit…
My daredevil daughter uses an ice pack at least once a week. This year alone she's already been iced twice, and it's only the fourth day of 2012! And you know what bothers her more than the actual bump or bruise? The ice pack. Girlfriend will squirm and scream like there's no tomorrow. So when I saw this new Owl Cool Calm Press from Green Sprouts, I immediately thought of her. It's small, cute, reusable and looks more comfortable than my kitchen towel-wrapped ziplock baggies filled with ice cubes. And it's $6 each, so I can get more than one just to be on the safe side. (more…)
10 Things You Shouldn't Leave Your Toddler Alone With…
All the babyproofing books tell you about covering the sockets, eliminating sharp edges and corners and putting safety latches on the cabinets, but that's only half the battle. Things definitely change when your baby becomes mobile, but they get even crazier when your mobile baby becomes a fully functioning toddler. I'm not sure if there is a complete toddler proofing book, but here are 10 things that should be in it. 1. Markers. Because walls aren't the only white things they'll destroy. Do you know how hard it is to get marker off teeth? 2. Toilet paper. Even though I've explained to my daughter she only needs 2 squares, she insists on unraveling at least half of the friggin' toilet paper roll every time she uses the bathroom. It baffles me why I need to buy toilet paper every week when there are only 2 of us using it. (more…)
It Happened to Me: My Daughter Almost Strangled Herself with a Belt
I had a huge scare yesterday. My 2-year old daughter was helping me sort through some of my clothes—we were in full-on cleaning mode—when I left her to get something out of closet. I came back in less than a minute only to find her with one of my tie belts wrapped tightly around her neck. It looked like she was trying to get it off, but instead of making it looser, she was making it tighter. Luckily I was able to remove it before she got seriously hurt, but it still left a mark. Other than that, she was fine, but I was so freaked out about the whole thing, I think she picked up on my vibe and freaked out a little too. All I could think of was Mike Tyson's 4-year old daughter who died after accidentally strangling herself on a treadmill cord when no on was looking. What if I didn't come back in time? How could I be so careless? (more…)
What Would You Do If Someone Accidentally Served Your Child Alcohol?
Last week I read an article about a restaurant where a toddler was accidentally served alcohol. And given my paranoid tendencies, I haven't been able to stop thinking about it. Now I know you're probably saying, "How can someone 'accidentally' serve a child alcohol?" But it's not that outrageous. Apparently the mom ordered a virgin pina colada or strawberry daquiri for her little one, but somehow the bartender missed the memo and put alcohol in the drink. The waitress didn't check the drink, mom didn't take a precautionary sip and no one realized the drink had alcohol until it was too late. Scary, right? (more…)
10 Signs You Suffer From Parent Paranoia, Also Known As Parent-anoia
For the most part, I would say I'm a pretty chill mom. Actually, you be the judge. I have my moments of paranoia, but doesn't every mom? If you ask me, there are two things that truly terrify moms: their child getting hurt or someone taking their child. I think being cognizant of those things and parenting accordingly is what makes us good parents. But I was recently told that I sometimes take it too far. Actually, that I have parent-anoia. Ouch. Maybe I do have parent-anoia, but I'd venture a guess and say I'm not alone. Here are 10 signs that apparently classify me as a paranoid parent: 1. The whole personalized backpack warning scared the crap out of me. When my doctor even hinted that my daughter's adorable monogrammed backpack could make it easier for her to be abducted, I freaked out and told my little girl we could never take it outside again. 2. Me + the ER = BFFs. Earlier this summer my daughter fell down three stairs--that happened to be concrete--and had two nasty scratches on her face. My first thought when I heard what happened? "OMG, you might have a concussion. We have to go to the hospital!" 5 hours and $600  later, turns out she was fine. (more…)

The Best Way to Spend $3 If You're Traveling with Kids
Three bucks doesn't get you far these days when you're traveling with kids, but it's enough to buy a pack of these children's bandages.  Yes, bandages. Not only are they great for all those cuts, scrapes, and any other kind of boo-boo your kid ends up with (my daughter endured the scraped knee variety this weekend), but the fun cartoon characters have some sort of magical power.  Pain?  What pain?  My kid was more worried about picking out her princess bandage than her banged up knee. And if your kid gets antsy on the plane or if the restaurant doesn't provide any crayons and paper, no worries.  You've got "stickers" to come to the rescue. (more…)

What's Up with Parents Who Don't Protect Their Kids from the Sun?
Sometimes I feel like my kids are over dressed for the beach. See, that's them above enjoying the sand and surf in Kauai this weekend, and when you compare them to some of the other kids on the beach, especially the little girls in skimpy two-pieces and shirtless boys, there's no denying that my kids are pretty covered up...complete with a sun hat, rash guard and a constant film of sunscreen sprayed on their skin. Sure, my sun goes shirtless and my daughter has several cute sleeveless tankinis, but they usually only wear them when we swim in the evening. It just surprises me that my kids are usually in the minority when it comes to their swim attire, especially with everything we know about the hazards of the sun. Take this family I met today. Dad and son were shirtless and mom and daughter were in 2-piece bathing suits. We were at Hanalei Beach for a solid five hours, and not once did they reapply sunscreen.  (I'm hoping they applied some before they arrived!). And while the parents had enough sense to wear hats, the son and daughter?  Nope.  Sorry, but this is just wrong.  I don't care if your kids don't want to wear hats, but if you're going to wear a hat, so should they.  Forgot their hats?  Give them yours.  Poor things were red as lobsters at the end of the day, and all I can say is...what a way to start a vacation.  And they just arrived yesterday! So what do you think of parents who take a laissez-faire approach to kids and sun protection?  Does it make you just as upset as me?  Or do you think I'm making a big deal out of nothing?  Weigh in in the comments section below. (more…)
Earth to Mom! Stop Smoking, Especially in Front of Your Kids
Yesterday I was watching an episode of Teen Mom and as if there wasn't enough to shock and awe me in that show, I was completely flabbergasted to see one of the teen's parents smoking a cigarette... right in front of his toddler stepson! Gross! Living in NYC, I see this more than I wish I did. Women pushing their strollers smoking a cigarette or standing outside a restaurant smoking with their kid standing right next to them. I am totally one of those obnoxious people that takes obvious offense to people blowing their gross cigarette smoke in my direction and when my daughter is around, I have gone so for as to ask smokers to let us pass by them so she doesn't inhale the smoke. I get that smoking cigarettes is an addiction, but really? In front of your kids? I have no idea if the stars above confine their smoking habits to when they are away from their children, but there's a very good chance they smoke in the houses they share with their kids. And in turn, their kids have to breathe in their secondhand smoke. In the same way I just do not get drinking while pregnant, I will never understand exposing your child to cigarette smoke which has been proven to be harmful to everyone around it. (more…)
Who Knew?! TV Makes Your Kid Fat, Dumb and Poorly Behaved…
Okay, wait, before you go tossing that brand new Sony flat screen in the trash, here are all of the findings from a recent study on children and TV. Scientists in Seattle set out to investigate possible links between children's television habits and the effects on their sleep patterns. Here's what the study found: (more…)
How Would You React If Someone Called Your Child Fat?
A few weeks back I came across this intriguing piece in the Daily Mail about a 6-year-old girl who was already worried about being fat. My initial instinct was to feel sorry for the little girl and her mother. Girls go through enough with body image as teenagers, but to be worried about this at 6? Why can't kids just be kids? (more…)
The Fight Stops Here! Keep Your Kid's Skin Protected With the Aveeno Sunscreen Stick
I'm not always so diligent with applying my daughter's daily dose of sunscreen, but in the summer I am a drill sargeant. We don't leave the house without rubbing down in sunscreen, no matter how much we have to fight. She hates how sticky most sunblock goes on and I can never get the residue off my hands afterwards. That's why I'm obsessed with Aveeno's new sunblock stick. Actually, it's called Mineral Block because instead of gross chemicals, it's made from 100% naturally-sourced active ingredients. It offers protection from UVA and UVB rays, it's perfect for sensitive skin and it's waterproof. Even better, you can roll the sunscreen right onto your child's face--and I use it on my daughter's arms and legs, too--without any sticky film. It goes on smooth and quickly absorbs into the skin. (more…)
Can't Get Your Kid to Wear a Life Jacket? These Will Help…
This is my daughter, smiling and happy, during our recent trip to Florida. Sure, it looks like she's perfectly content in that life jacket, but what a fight it was getting that thing on her. And really, can you blame kids for not wanting to wear them? Safety benefits aside, they are pretty uncomfortable to wear. But here's help! These infant life jackets and toddler life jackets aren't necessarily more comfortable, but they do feature your kid's favorite cartoon characters. And what Dora-lover doesn't want more Dora? But wait, it gets better. All the infant and toddler life jackets below are under $25! (more…)
So Your Kid Hates Sunscreen? Get Some Supergoop!
Can't get your kid to stand still long enough to apply his/her daily helping of sunscreen? Here's a solution if ever there was one: Supergoop sunscreen wipes! (more…)
Sunbow Sunscreen: The Solution for Kids Who Hate Sunscreen
Summer is just around the corner, so the next time you're at the beach and hear a little kid screaming, it could be my son.  See, every time I put sunscreen on him, he screams like he's being tortured.  Really… he hates it that much. So whenever I come across kids' sunscreen that will make the whole application process easier, I'm game to give it a go.  Enter the new Nickelodeon sunscreen products from Sunbow, with SpongeBob and Dora images emblazoned on the bottles.  This is one of the few times I'm happy to see SpongeBob, and I'm glad to report that my squirmy kid was actually excited to give it a try. (more…)
3 Eco-Friendly Sunscreens That Are Good for The Earth and Your Kid
If yesterday's 80 degree weather in NYC was any indication of what the rest of spring will be like, then you better stock up on sunblock stat. It may seem hard to imagine there's sunscreen out there that isn't full of chemicals and preservatives, but you'd be surprised. With a little research, you'll find there actually are eco-friendly sunscreens that also happen to be okay to slather on your child. Here are 3 we like: Mrs. Meyer's Clean Day products are well-known for being good-smelling as well as good for the earth. Her Baby Blossom sunscreen ($15) uses naturally occurring, organic essential oils to help make this product pure and gentle. Plus, it's packaged in recycled materials. (more…)

Apparently, J.Crew Goddess Jenna Lyons Isn't Perfect…
Okay, here's a fact: everyone and their mother loves J. Crew. I'm not sure I've ever met a person who had something bad to say about the brand, except that the clothes are a little on the expensive side. The world's love affair with J. Crew has a lot to do with Jenna Lyons. She's the executive creative director for the brand and basically the reason why you want everything in the catalogs. For the last few years, it's been nothing but praise for her and how far she's taken J. Crew, but apparently she messed with the wrong right wings in a recent email blast. That's Jenna and her adorable son Beckett and yes his toenails are painted. Hot pink. (more…)
Is Your Family Prepared for an Emergency?
It breaks my heart to see all the news about the massive earthquake and tsunami that hit Japan yesterday, but it also makes me realize that my family and I really aren't prepared for an emergency. Don't get me wrong. Yes, we have first aid kits, but I don't know where they are. And even if I did, I'm pretty sure I need to replenish some of the bandages, ointments and other first aid supplies. So I went to the Red Cross site and saw this First Aid Kit for $25. They also have emergency radios and fully-stocked 3-Day Emergency Preparedness Kits to take all the guesswork out of what items to pack. If you're like me, pick up some of these supplies for your family's safety, and while you're at the site, do yourself a favor and read up on their emergency preparedness tips. Start Shopping: redcrossstore.org UPDATE: Donate to the earthquake and tsunami relief efforts at american.redcross.org. Sign up for the MOMfinds newsletter to get even more finds delivered right to your inbox. Click here to email Farah, the author of this post.
Breaking! Shopping Carts Are Covered In Germs
The fact that shopping carts are covered in germs and all kinds of disgusting microscopic organisms should come as a surprise to absolutely no one. Last week, Wusa9.com reported that shopping carts are covered in fecal matter and E. coli, which is no doubt scary and gross, but I'm honestly surprised that's all. So because a half-hearted wipe down with a wipe probably isn't enough to wipe away all that bacteria, we suggest you invest in one of these Itzy Ritzy shopping cart covers before your next trip to the grocery store. They're not cheap, but knowing your baby isn't putting someone else's fecal matter in his/her mouth makes it well worth it. Itzy Ritzy Shopping Cart Cover in Avocado ($68) (more…)
Drinking While Pregnant? I'm Sorry, I Just Don't Get It
Last night I was at an event for work and as with most events here in N.Y.C., there was alcohol. I will say this upfront, I'm not a drinker. I've never been a drinker. I can probably count the number of times I've ever had a sip of alcohol. That being said, I have no problem with people drinking around me--in moderation, of course. Back to last night. One of the other guests was pregnant--not showing, but she still put it out there that she was expecting--and she openly threw back about 1/4 glass of champagne. You could see a few other guests were a little surprised, so then another woman said her doctor actually recommended she have a cocktail to help quell early contractions. Everyone laughed it off, the party went on and it was forgotten within a few minutes. By everyone except me, that is. (more…)
Turn That Frown Upside Down! All This Snow Is Good For Something–Ice Skating!
If you live in the Northeast, chances are you've been hammered by snow, rain, ice and sleet over the last few days. I know it seems like it will never end, but when the snow eventually does stop falling why not pack up the kids and take them ice skating for a little fun (and exercise!)? Hopefully you purchased a pair of the toddler ice skates we found a few weeks back, so all you need now are some fun ice skating accessories to make skating safer. Try these: A kids' snow helmet is a must-have when learning and enjoying any outdoor sport. This Red by Burton snow helmet ($30) will give you peace of mind. This walker-like skating trainer ($36) will help your child build confidence on the ice--and cut down on falls, too. A pair of magic stretch gloves ($2) are a great accessory for toddlers learning to skate as they allow dexterity and shelter from the cold. Bonus: they're cheap enough to buy several pairs so you don't have to worry when they inevitably get lost. Find the best kids' winter hats and winter scarves in our buying guides. Sign up for our newsletter for even more finds delivered right to your inbox. Click here to email Courtenay, the author of this post.
Recall Alert: phil&ted's Jogging Strollers
Approximately 22,000 phil&ted's jogging strollers were recalled by the CPSC today. When folding and unfolding the stroller, a consumer's finger can become caught in the hinge mechanism, posing amputation and laceration hazards. There have already been 3 reports of injury including a finger amputation. The recall affects the Sport v2 model and the Classic v1 model single-seat jogging strollers. If you own one of these strollers, stop using it immediately and contact phil&teds at (877) 432-1642 for a free hinge-cover kit and repair instructions. Visit cpsc.gov for more information.
Recall Alert: Kid O Baby Rattles, Vulli Teething Ring & Toddler Talk Toy Mobile Phones
In case you hadn't heard, these 3 products were recalled by the CPSC today: Kid O Baby Rattle: Recalled because the beads can come off and pose a choking hazard to your child. If you own one, don't let your child play with it. Return it to the store where you purchased it for a full refund or contact Kid O at (212) 366-5858 for info on how to receive a refund. Vulli Cool-It Soother: Recalled because mold and bacteria can grow inside if the teether is punctured. Immediately take the teether away from your child and contact the company at (888) 318-9803 for a replacement teething ring. Toddler Talk Toy Mobile Phone: Recalled because the antenna can come off and pose a choking hazard to children. If you own one, don't let your child play with it. Contact Discovery Toys at (800) 426-4777 to receive a free replacement.
It's Official: Drop-Side Cribs Are Now Banned
Today the CPSC unanimously voted to ban drop-side cribs. The bans will go into effect in June. Drop-side cribs have caused 32 infant deaths in the last 10 years, so this decision has been a long time coming. If you own a drop-side crib--I have one (yikes!)--it's time to upgrade. Here are some safer models to invest in. [slideshow] Check out more of the best baby cribs in our buying guides. Sign up for our newsletter to get even more great finds delivered right to your inbox. Click here to email Jeanine, the author of this post
Don't Go Holiday Shopping With the Kids Without These Essentials
Brave enough to do your holiday shopping with baby or little kids in tow? More power to you. Here are a few helpful holiday shopping tips and products to help you make it through a crowded store...and keep you sane. And don't forget, you can always shop online! Have an older kid who doesn't want to sit in the stroller or shopping cart?  This clever Reisenthel Mother Child Tote Shopping Bag has a third strap your kid can hold on to so he doesn't wander off.  Sure beats one of those child leashes, right? It's cold and flu season, so you'll want to protect baby from all the nasties on the shopping cart.  This Itzy Ritzy Shopping Cart Cover ($68) is nicely padded and covers the entire shopping cart (restaurant high chairs, too!). One sure-fire way to avoid meltdowns? Have snacks on hand. These Snack Traps ($12 for 3-pack) are great for Cheerios or crackers, and the slits in the lid make it easy for toddlers to reach inside without spilling everything out. Sign up for our newsletter for even more finds delivered right to your inbox. Click here to email Farah, the author of this post.
We Guarantee These Bacon Bandages Will Replace Tears with Laughs
Thought that bacon was just for breakfast? Nope. The next time your kid has a little nick, cut or scrape, slap on one of these funny bacon bandages, and hopefully those tears will be replaced with a chuckle or two. Kid not such a big fan of the breakfast meat? Choose from 10 other funny designs, including cupcakes and kisses. Price: $9 Get Yours: fredflare.com Know what else instantly stops tears? Toys. Shop the best kids' toys and the best toddler toys in our buying guides. Click here to email Farah, the author of this post.
Don't Go Grocery Shopping Without One Of These
Unless you're one of those supermoms who can push a shopping cart full of groceries and a stroller, chances are your baby is sitting in the cart. And if she's like most babies, she'll want to run her little fingers—and perhaps even her mouth—all over it to explore each and every nook and cranny. Yuck. Keep those nasty germs away and avoid bringing home a bug or two by investing in one of these shopping cart covers. This Itzy Ritzy Shopping Cart Cover ($65) slips on easily over any-sized shopping cart (even Costco ones), and it's safe and comfy. A safety belt keeps baby in her seat, and it's thick and nicely padded. Choose from several stylish designs, and if it gets dirty, go ahead and throw it in the wash. Want something more budget friendly and low-tech? Try the Kidkusion Gummy Grip Shopping Cart Handle Cover for just $12. The soft rubber grip snaps onto the grocery cart's handle, so you and baby don't have to touch what's lurking underneath. Find more germ-fighting essentials in our buying guides. Click here to email Farah, the author of this post.
Dress Her Boo Boos With Designer Band-Aids By Cynthia Rowley
Have a little girl who loves to play dress up?  The next time she gets a cut, scrape or other boo-boo, dress it with one of these sparkly band-aids by Cynthia Rowley. Cute, huh? The limited-edition "collection" will set you back $10 for 20, and a portion of the sale of each tin will go to Design Ignites Change, a charity that challenges high school and college students to create social change through design. Get Yours: cynthiarowley.com Click here to email Farah, the author of this post.
Recall Alert: Beaba Express Steam Bottle Warmers
Today the CPSC recalled approximately 11,000 Beaba Express Steam Bottle Warmers due to overheating hazards. The bottle warmers were sold at Williams Sonoma stores nationwide and on williams-sonoma.com earlier this summer. There have been 10 reports of liquids inside the bottles overheating and one burn incident. If you own the Beaba Express Steam Bottle Warmer, contact Williams Sonoma at (877) 548-0850 for information on how to return the warmer and obtain a merchandise card. For more info, visit cpsc.gov.
Recall Alert: Zooper Tango Stroller
The CPSC has recalled 3,700 Zooper strollers due to latch failure. The latch above the front wheels can become unhinged if the stroller hits an object and cause the stroller to collapse. The recall includes the 2007 and 2008 models of the Zooper Tango double stroller. If you own one of these strollers, stop using it immediately and contact Zooper at (888) 966-7379 to receive a free repair kit. For more info, visit cpsc.gov. Find the best double strollers, the best umbrella strollers and the best strollers in our buying guides.
Child Have Food Allergies? Get These Clever Allergy Alert Labels
Almost done with your back to school shopping? If your child has food allergies, add these Allergy Alerts from Mabels Labels to your list. The set comes with 20 waterproof labels that are dishwasher and microwave safe, too. Slap them on sippy cups, food containers, and lunch boxes to alert teachers, nannies and new friends about your child's food sensitivities to nuts, gluten, dairy, etc. There's space to list up to six allergies. Price: $19 for set of 20 Get Yours: mabel.ca Find cool lunch boxes and the best sippy cups in our buying guides. Click here to email Farah, the author of this post.
Recall Alert: Fisher-Price Little People Play 'N Go Campsite
The CPSC and Fisher-Price have recalled Fisher-Price's Little People Play 'N Go Campsite due to choking hazards. Over 95,000 units were sold in the U.S. between October 2009 and August 2010. There have been 8 reports of the Sonya Lee figure, which comes as part of the set, breaking and exposing small parts children could potentially choke on. Only the Sonya Lee figure from Fisher-Price's Little People Play 'N Go Campsite should be taken away from children. Fisher-Price is offering replacement figures. If you would like a replacement, call (800) 432-5437. For more information, visit cpsc.gov.