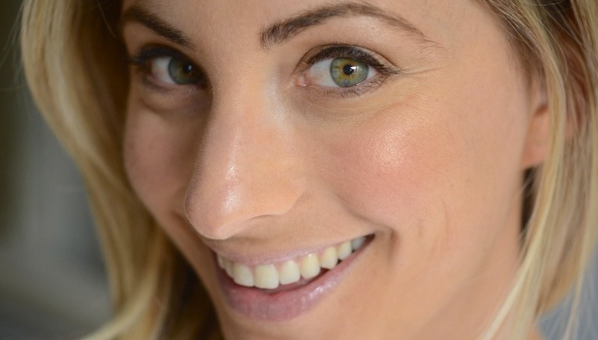 13 Self Tanners That Will Have You Looking Like It's Summer Already
We've all heard the term "Fake it 'til you make it" before. So with this incredibly long winter cutting into your beach time, you may have to fake a tan until you can lay out in the warm sun. However, before you jump right into the self-tanning game, you need to make sure the product you're using doesn't make you look orange or leave streaks. With that being said, we've compiled a list of the top-rated self tanners you can find in 2015. Click the slideshow to shop our picks, from cheaper beauty store brands to high-end options. For more beauty stories, check out: NARS temporary tattoos, Jane Iredale's new line and how to stop ingrown hairs [Photo: Cupcakes & Cashmere]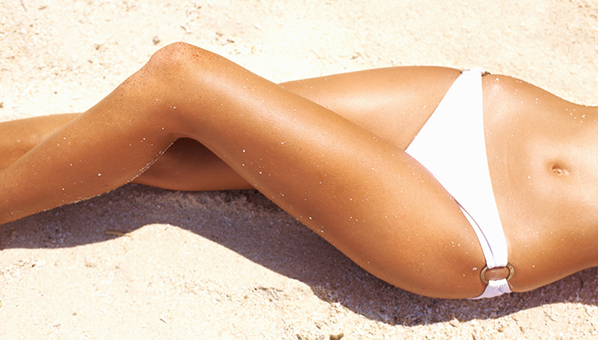 7 Cheap Self-Tanners That Work Just As Well As The Pricey Ones
What's more embarrassing than dry and pasty winter legs? Streak lines from cheap self tanners, that's what. You may be doing the right thing by staying away from harmful UV rays and dangerous tanning beds, but don't risk your beau being the one to notice that leopard-spot-looking-thing on the back of your almost sexy legs. Hint: Almost doesn't count! Avoid that awkward moment by choosing a lower-priced product that's proven to be as effective as its high-end counterparts. Tested and approved (no animals harmed!) by the SHEfinds editors, this list includes winning products in the categories of Drugstore Brand, Under $25, Under $10, Longest Lasting, Two-In-One, Clumsy-Proof and Eco-Friendly sunless tanners. Click through the slideshow above to see our picks! Find your fave and get the scoop on the best tanners to use for your face, best picks for bronzing and tips on how to apply self tanners.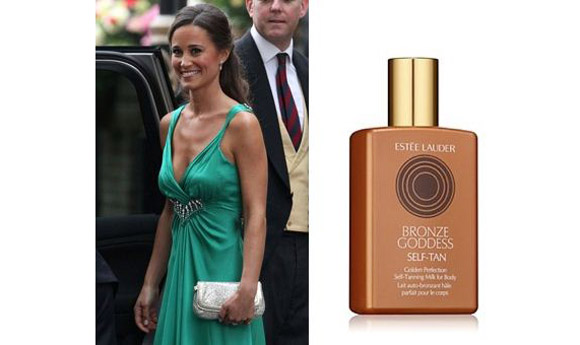 An Overall Glow Like Pippa Middleton's Is 1 Bottle Of Faux Tanner & 3 Easy Steps Away
Kate may be royalty, Pippa has become the hottest Middleton. Knock-offs of her cowl-necked royal wedding dress are everywhere, and everything she wears (like this Modalu grey tote) sells out immediately. Our favorite Pippa accessory? Her bronzed, even glow. If you're craving some overall tan like her's, try this Estée Lauder 'Bronze Goddess Golden Perfection' Self-Tanning Milk for Body ($26.50). The price is right, and this self-tanner goes on so smoothly and evenly, you don't need ladies-in-waiting to apply it. (more…)
We Rate The Best Self-Tanners: Because 'Jersey Shore' Is Not A Good Wedding Look
No bride wants to look whiter than their wedding dress. But sometimes self-tanners come at a cost--you look orange or there's a distinct collection of the brown stuff at your elbows, knuckles or ankles. We have a solution for every self-tanning IQ. (more…)
Latest From MOMfinds & BRIDEfinds: Jessica Alba's Maternity Style, Self-Tanning Tips, More
Jessica Alba Looks Cute While Pregnant Are you surprised? 4 Fail-Proof Self-Tanning Tricks How not to look like this on your wedding day. For more non-bridal, non-baby news: shop Anna Sui for The Outnet, see what trend is having a comeback, and see the worst looks from fashion week.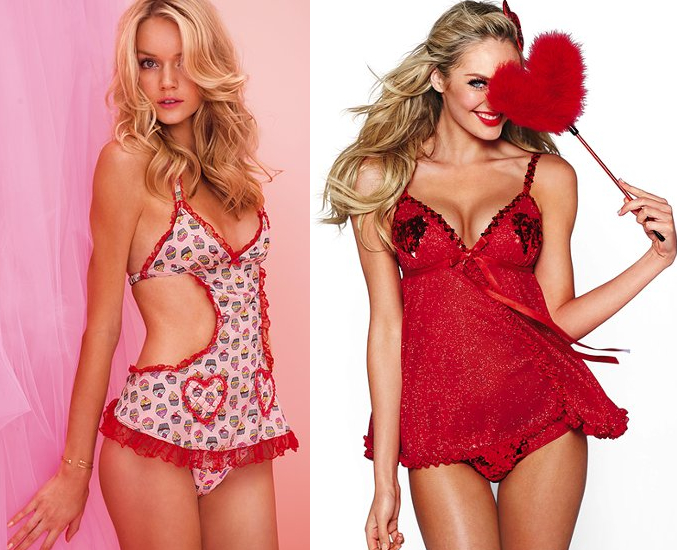 Valentine's Day Is Coming: Start Bringing Sexy Back Now With An Arsenal Of Treats
As a self-professed girlie girl, I have to admit, I love Valentine's Day. The mushy cards, the gooey candy, the way every guy heads to the florist...I'm a sucker, even when I'm single. For those of you who are ready to show your man what V-Day is really all about, now is the time to start preparing. After all, winter's layers and dry pale skin aren't exactly sexy. With just a few tips, come  February 14th, you'll be irresistible. Here are a few things to add to your arsenal now: Check out more reliable beauty tips to make you feel glamorous. Shop our guides to the best cheap workout gear and the best hydrating lotions. Don't forget to join our e-mail list for exclusive SHEFinds updates.
Fake Tan Your Face On Your Lunch Break, Courtesy Of This SkyMall Treasure
If you're bored at work and have an extra 20 minutes, why not get a little skin cancer on your face? We all want that sun kissed glow to last, but sticking your face in front of a UV ray curtain - like this tanning machine we found on SkyMall -  just doesn't sound kosher. Not to mention you may have to pass out some extra goggles to your co-workers so they don't go blind. But if you must, the original Facial Tanner ($119.99) is available and your airplane-friendly SkyMall. Or you can use your brain, before it fries, and check out these face self-tanners: A few pumps of this Shiseido Self-Tanning Gel for Face ($29) gives a healthy glow without streaks or that slimy feeling. For those of us wanting to keep our hands clean, try these Sonia Kashuk Sunless Tan for Face Towelettes ($9.99) for a speedy and even facial tan. Get a tropical glow on your face without looking orange by using Estee Lauder's Bronze Goddess Self Tan for Face ($22.50). No personal UV bulbs required. Check out more of our favorite skin care and shop our guides to the best heavy moisturizers and the best anti-acne treatments. Sign up for SHEFindsMail to receive exclusive fashion updates.
Week in Review: Fashion Week, Jimmy Choo Uggs, Backstage Beauty, More
Must Reads: Leopard, grommets, and fringe  - oh my! Jimmy Choo and Ugg team up to make an interesting collection. Christian Louboutin's Outnet sale - run, don't walk, to snatch these babies up. Backstage beauty at Fashion Week has us dying to try some new trends. SHEfinds on Better.tv - 4 best fall trends under $100. J. Crew has launched an online factory store - but only for the weekend! Taste Tests: Can you tell which faux fur scarf is $35 more than the other? Which wedge boot is Steve Madden and which is Express? Can you tell which denim top is Ralph Lauren and which is Topshop? Sale Alert: We love that the Oprah- approved CJ by Cookie Johnson pants are 50% off. Shoeaficinado.com has just launched – get up to 75% off Steve Maddens! Celebrity Style: We're crazy about Rachel Bilson's pretty prints. 'Twilight'-er Ashley Greene rocks turquoise during Fashion Week. Kelly Osbourne is fast becoming a quirky style icon in this LBD. Guides to check out: Step into fall with our only the best in desert boots, jeggings, and self-tanners, thanks to our guides.
No Need To Kiss Summer Skin Goodbye; 9 Self-Tanners To Wear Through Fall
We all know what that cool breeze means: summer's officially over. Fall is quickly getting itself settled and your sun-kissed skin is so slowly fading back to pale. Well, beat the process before it even begins and avoid the taxes from tanning beds by scoring one of these awesome self tanners! Okay ladies, we know what you're thinking - you don't want to look orange! But that's why we scoured the beauty world for self tanners like Origin's 'The Great Pretender' Self Tanner ($18.50). It's delicious mix of peppermint and citrus scents will leave your skin looking like you just got back from the beach with a perfect dark tan that's far from orange. Check out the rest of our expert approved guides to the best mascara, lip balm, and moisturizers. Subscribe to SHEfinds to receive our exclusive email newsletter.
Snag A Free Tan During Your Next Layover In The London Airport
Thanks to Gatwick Glow, a new spray-tan salon located in the Gatwick Airport in London, travelers can receive a free St Tropez spray tan as part of a study being conducted by the airport. The study set out to determine how travelers felt about going on vacation with pale skin versus tan.  The results are in and the truth is in the tan - after misting, everybody (especially men) felt more confident to show off their bodies - beach ready or not. Sorry Lindsay and Snooki, but we'd rather use self-tanners, not fake-and-bake beds. Make sure you're prepared for vacation by shopping our guides to the best carry on bags, the best summer dresses, and the best travel beauty. Subscribe now for more fashion updates.
Lindsay Lohan Fans Show Support By…Going Tanning
Sad but true, the $5 billion industry has seen a 22% increase nationwide as of late--so much for that tanning tax. But thanks to convict Lindsay Lohan and the notorious pumpkins of the Jersey Shore, indoor UV tanning is becoming more popular than ever. Rallies were  held to show support for LiLo ("We Miss You" signs included) at fake-and-bake place Beach Bum Tanning. We'd rather stick to self-tanners and enjoy a cancer-free life; check out our favorite faux tan creams we've tested. Show off your tan with our favorite white dresses for your shape. Make your tan last by shopping our guides for the best sweat fighters and the best skin care products. Sign up for SheFindsMail to receive exclusive fashion and style news stories.
Indoor Tanning Tax Charges An Extra 10% For Skin Cancer & Wrinkles
Sorry, Snooki, the rumors are true. It now costs an extra 10% to soak up UV rays indoors. The 'Tanning Tax' is intended to prevent fake-and-bakers from getting skin cancer and help pay off the health care reform. Since faux tanning is horrible for you anyways, and spray-tans can cost a small fortune, tan yourself at home with some of our favorite self-tanners and body bronzers. Your future self (and wrinkle-free skin) will thank you. Lather on Origins The Great Pretender Self-Tanner ($18.50) for an instant shimmery bronze without ever looking orange. For a more gradual glow, Neutrogena's Build-A-Tan ($9.99) streak-free formula is perfect, especially for self tanning beginners. Apply the Michael Kors Leg Shine ($32) for a quick fix to pale legs. It's the perfect size for your purse, in case you need to touch up during the day. Maximize your summer glow with our guides to the best self-tanners, the best hair removal products, and the best sweat fighters. Subscribe to our newsletter for more fashion updates.
Don't Pull A Lohan: Get the Best Self-Tanner for Your Skin Type
Don't pull a Lindsay Lohan and use self-tanner that is all wrong for your skin type (ie. fair and freckled). If you want to pull off a sexy faux tan this summer, but haven't found the right one yet, we've done the roadtesting for you. Best for Fair Skin: Whether you have extremely fair skin and freckles, or this is your first foray in to self-tanners, you'll want to use a light one that takes 3-4 applications to produce the full color. We love Clinique Self Sun Body Daily Moisturizer ($20) – the product can be used as daily lotion to build a healthy glow over time, rather than a dark, streaky, one-shot-deal. Ditto for this Lavera Self Tanner Lotion ($26.49). The gradual tanner is non-streaky, as well as paraben-free and hypoallergenic. Perfect for sensitive skin. Best for Medium Skin: If you've dabbled with self-tanners in the past and have medium skin, go for a gel product that gives good color on the first shot, but can still be layered for a richer color as you get comfortable with the process. We love Bobbi Brown's Sunless Tanning Gel for Face & Body ($30). The gel is easy to apply and non-greasy, and the color looks good whether you wear 1 layer or 3. If you're worried about applying tanner evenly or having dyed hands, try a product like the Mystic Tan Sunless Tanning Lotion Face + Body ($38) that comes with a mitt or glove. We love how easy - and cheap - this at-home product is compared to the spa version. Best for Dark Skin: If this is not your first time at the rodeo, or you have naturally tan skin, go for a product with a more brown tone, rather than a yellow/orange one. We love Bare Escentuals Faux Tan Self-Tanner ($22) - the product smells good, comes with an applicator brush (so no streaky hands), and is a really dark, mocha-color. Another great, dark brown product is ModelCo.'s Tan Airbrush In A Can ($30). It smells great and creates an instant, bronzed look - but requires some tanning savvy for an even application. Check out more beauty posts, including our guide to the best self-tanners. Then see all of our beauty roadtest products to find the right one for you.
Beauty Roadtest: Michael Kors Wants You To Have Sexy Legs Without Going Tanning
Before you swap leggings for mini skirts this spring, make sure your legs are ready for the extra exposure. Instead of endless squats, I tried a much easier alternative - the Michael Kors Leg Shine ($32), a flattering, bronze-tinted shimmer stick. It goes on smoothly, thanks to a wide-faced, twist-up canister design, kind of like a very wide men's deodorant. Unlike tanning lotion, you can apply the stick where you want it – evening skin tone, and creating a sun-kissed, sleeker look for bare legs. I will definitely be using it more before I start wearing dresses and short-shorts in the warm weather; nothing kills a cute outfit faster than pastiness. Even better: the Leg Shine is scented with Michael Kors' signature fragrance – a great two-in-one for nights out on the town. One caveat: make sure to rub it in well around hemlines – the product can stain clothes if it doesn't dry in time. Check out more beauty posts, and see all of our beauty roadtest products to find the right one for you, plus our favorite self-tanning products so you  never have to go to the tanning salon.