Drop Everything: Sephora's Black Friday Deals Just Leaked & They're Amazing
Ever since major retailers started releasing their 2017 Black Friday deals, you've probably been patiently waiting for Sephora to follow suit. Well, it looks like you're in luck. Today on its app, the beauty mecca launched a preview of its deals. While you'll find some of the products in store, all gift sets are Black Friday exclusives, so they won't be available for purchase until Nov. 24. Ahead, check out all the Black Friday deals we know about so far! Alterna Haircare Caviar Moisture kit ($10, originally $30): This set will feature travel sizes of Alterna's Caviar Moisture hair care products. Lancôme Dramatic Eye Duo ($15, valued at $32.50): This two-piece set features trial versions of Lancome's mascara and eyeliner. Atelier Cologne Perfume Ornament ($12, originally $36): This sample set includes includes mini bottles of Vanille Insensée and Orange Sanguine. Benefit Blowout set ($15, originally $43): The best-selling set includes a full-size They're Real Mascara, mini Hoola bronzer, and a mini High Beam highlighter. Yes, please! Bite Beauty Mini Multistick Duo ($15, valued at $20): The duo features two rich shades from Bite Beauty. Buxom Pout on the Prowl lip kit ($12, originally $32): With the stunning set, you'll get one mini Full-On Lip Polish in Dominique and a Big and Sexy Bold Gel Lipstick in Toxic Cherry. First Aid Beauty Ultra Repair Cream ($15, originally $42): For the first time ever, this super hydrating moisturizer will be available in a 12 oz. tub for only $15. It Cosmetics It's Your Secret to Beautiful Skin! ($15, originally $35): This limited edition set features the Miracle Water 3-in-1 Glow Tonic and Secret Sauce Clinically Advanced Miraculous Anti-Aging Moisturizer. Make Up For Ever The Artist Neutrals Mini Lip Duo ($15). This limited edition holiday duo includes mini sizes of the Artist Liquid Matte lip color and Artist Rouge Lipstick. Jack Black Deep Dive Glycolic Facial Cleanser ($10, originally $20).  This popular facial cleanser has a 4.5 star rating on Sephora's site, so why wouldn't you give it a try? Olehenriksen Dashing Through the Glow: Refresh Anywhere Set ($12, valued at $22): This refreshing set includes Olehenriksen's The Clean Truth Foaming Cleanser and Sheer Transformation Perfecting Moisturizer. Philosophy Always on the Glow ($15, valued at $32): This skin care set offers on-the-go sizes of Renewed Hope in A Jar Refreshing & Refining Moisturizer and Renewed Hope in A Jar Overnight Recharging & Refining Moisturizer. Sephora Collection Winter Queen Palette ($10, valued at $20): Another Black Friday exclusive, this Sephora set includes a mix of neutral and peachy shades. Sephora Collection Colorful Cleanse and Treat ($10, valued at $18.50): This set includes Sephora-favorites Lavender Foot Mask, Avocado Face Mask, and Micellar Cleansing Water and Milk with Coconut Water. Tocca Favorites ($10, valued at $26): This set will feature three of the most popular Tocca fragrances in travel sizes. While the big day is a few weeks off, the store is currently offering a special deal to satisfy bargain beauty shoppers. Now through Nov. 19, Beauty Insiders can earn three times the bonus points when they shop any item in store and online (that's right, no exclusions apply!). Some of our favorite picks to get you in the mood for the holidays? We're totally obsessed with Too Faced's 'Tis The Season To Sparkle Glitter Set. A $36 value, the set includes four pots of ultra-fine loose Glamour Dusts and a deluxe-size Glitter Glue Glitter Eye Primer for only $24! Head to the Sephora website to see all the amazing seasonal selections! For even more amazing Black Friday discounts, check out Target's Black Friday deals and Madewell's Black Friday deals. And keep coming back here for exclusive deal updates!
Drop Everything: Too Faced's Better Than Sex Mascara Is On Sale Right Now At Sephora
One Woman Is Suing Sephora After Getting Herpes From Their Samples
Here's Your First Look At ColourPop's Sephora Collection (It's Amazing!)
5 Best Sephora Shampoos For Thinning Hair That Won't Break The Bank
Thinning hair is one thing many women may find themselves dealing with for a variety of reasons. According to the American Academy of Dermatology, women may start experiencing female pattern hair loss (FPHL) in her 40s, or even at a younger age for some women. It's important to note that not all hair loss is due to FPHL, but could be the result of other health conditions. Because of that, the reasoning behind your thinning hair may require different treatments. Luckily, you can turn to affordable shampoo options to help add volume and thickness to your hair. Many retailers, like Sephora, have found the importance of offering a wide variety of hair care products to their loyal costumers while still making their products affordable. Read on to the find the five best Sephora shampoos for thinning hair that won't break the bank. 1. Living Proof Full Shampoo - 8 oz This Living Proof shampoo works on all hair types including straight, wavy, curly, and coiled. It will transform your thin flat hair to fuller thicker hair. It's also formulated without parabens, sulfates, and phthalates. Living Proof Full Shampoo - 8 oz ($25.00) 2. Briogeo Blossom & Bloom™ Ginseng + Biotin Volumizing Shampoo In addition to adding volume to your hair, this Briogeo Blossom & Bloom™ shampoo also promotes hair growth. Its 98 percent natural formula contains Vitamin B5 so that your hair becomes extra strong from the root to the tip. Note, this product is also vegan-friendly and cruelty-free. Briogeo Blossom & Bloom™ Ginseng + Biotin Volumizing Shampoo - 8 0z ($24.00) 3. IGK 1995 2-in-1 Shampoo & Texturizer Don't be shocked when clay powder comes out of this bottle-- believe it or not, that's how it works! The IGK 1995 2-in-1 product works to create texture and density to your hair while also strengthening and hydrating it. It works to give you a full perfectly placed second-day hair look without the wait. IGK 1995 2-in-1 Shampoo & Texturizer - 6 oz ($25.00) 4. IGK 30,000 Feet Volume Shampoo IGK has yet another great product for thinning hair. This shampoo adds volume to your hair, no matter your hair type. It works by hydrating and softening your locks while providing full volume. It's also formulated without any parabens, sulfates, or phthalates. IGK 30,000 Feet Volume Shampoo - 8 oz ($25.00) 5. Moroccanoil Extra Volume Shampoo This gentle shampoo works to thicken your hair thanks to its antioxidant-rich argan oil and nutrients. The product contains linden bud extract, which adds tons of volume to your hair. It's also perfectly safe to use the product if your hair is dyed. Like many of the other products listed, it's also free of parabens, sulfates, and phthalates. Moroccanoil Extra Volume Shampoo - 2.4 oz ($10.00) We've got you covered on all the best Sephora products you need to add to your shopping cart right now. For more, make sure to check out the one best-selling foundation at Sephora, and the four things you need to know about Sephora's return policy. For more content on thinning hair, be sure to read about the one styling mistake that thins out your hair, and the one drugstore product you should use for thinning hair, according to a dermatologist. [Photo: Shutterstock]
5 Beauty Products Sephora Can't Keep In Stock Right Now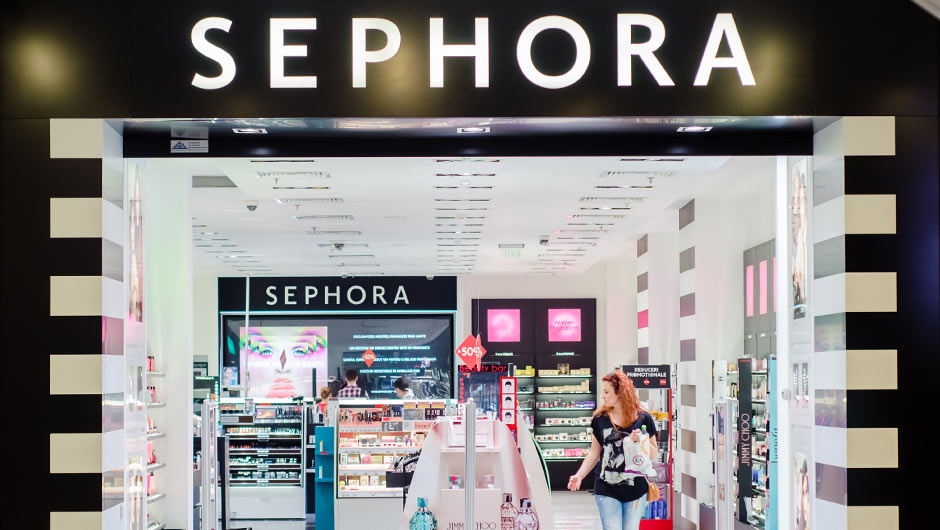 Whoa – This Foundation Is Selling Out FAST At Sephora!
5 Sephora Weekly Wow Items To Buy Before They're Crazy Expensive Again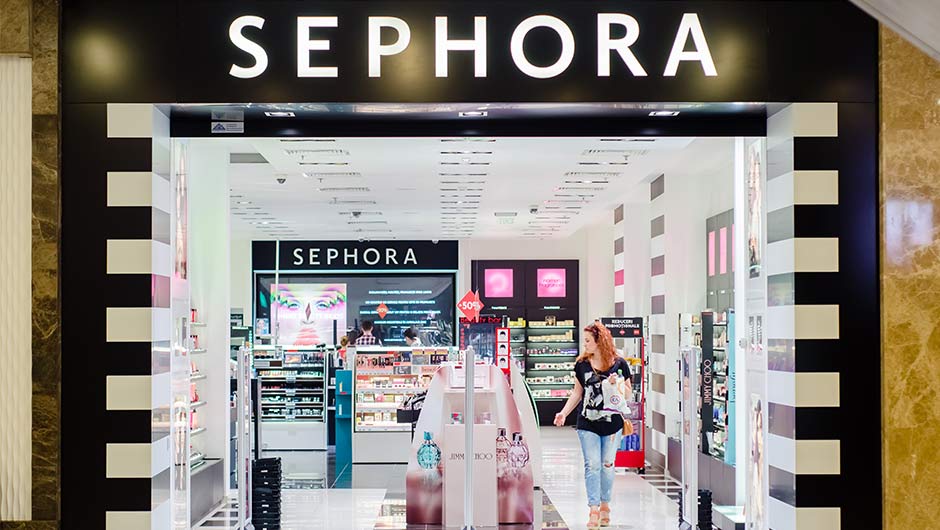 Drop Everything — These Products Are 50% Off At Sephora Right Now!!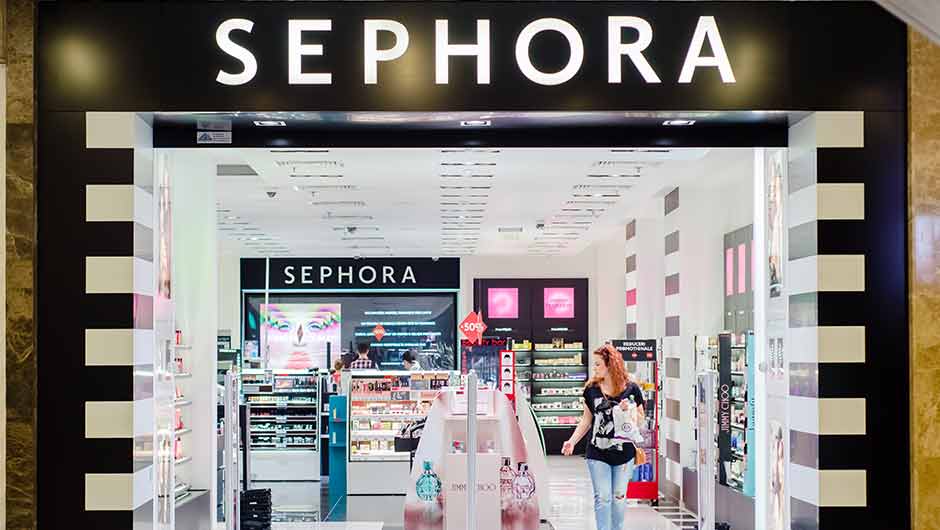 4 Things You Need To Know About Sephora's Return Policy
Sephora is a magical place filled with products that make incredible promises — but knowing a thing or two about the return policy at Sephora will save you money, prevent you from making purchase mistakes, and free you up to experiment and have fun. The mega beauty chain offers lipsticks, eye shadows, and blushes in every color of the rainbow, creams that will transform your life (or at the very least, make you look like you slept seven hours), and every single serum, spray, and cleanser you need to defeat frizz and make your curly, wavy, or pin-straight hair look salon amazing. But, while all of that experimentation can yield gorgeous results, it's inevitable: Sephora product mistakes will be made. Perhaps you purchased a glittery black lipstick, assuming it would help you fully realize your inner goth starlet. It looked amazing under the store lights — but is completely washing you out in real time. Are your only options to chuck it or find a way to make black lips work? Here are 4 things you need to know about Sephora's return policy. 1) You'll Get A Full Refund If You Return Your Item Within 60 Days Time is of the essence when it comes to returning your Sephora purchases. If you've ordered an item on Sephora.com and found it to be totally wrong for you, you can return it by mail within 60 days of purchase and you'll get a full refund on your credit or debit card or a full refund to your PayPal account. Unfortunately, if you wait to return your purchase and go over 60 days (61-90 days, to be exact), you'll receive a full refund in the form of a store credit instead. 2) Sephora.com Purchases Can Be Returned To A Store Location If you're like a lot of eager shoppers, you tore into your Sephora package when it arrived at your door and then totally misplaced the pre-paid return shipping label — which you'll need if you want to return items via mail. No worries: take your purchase to a Sephora store and make sure you bring the Order summary, Return Form, and your credit card or PayPal account information with you. You will only be able to receive a full refund if you return the product within 60 days — a store credit will be issued between 61-90 days and you won't be eligible for any kind of refund if you wait until after 90 days. 3) Opened Products Are Eligible For Return It rarely makes sense to be told by a company that opened products are ineligible for returns. After all, how are you to know that peach blush looks like death until you actually sample it? Sephora accepts opened products for returns and exchanges, as long as you have a receipt (there's a rumor that you can return products using your ID if you've misplaced your receipt). Make sure you return it within 60 days for a full refund. Of course, Sephora's great return policy doesn't mean employees are going to be super thrilled when you return a bottle of foundation with more than half of it missing. 4) Keep Your Eye Out For Sales Let's say you purchased a great eye shadow palette — one that cost you a quarter of your paycheck. A few days after it arrives and you've been using it and looking even more stunning, you stumble upon the ultimate betrayal: it's not on sale at Sephora for $10 less! Great news: if the product goes on sale within two weeks of your purchase, you can actually call the store's customer service line and (with proof of your purchase) they'll refund the difference.
Pat McGrath Just Made A Major Announcement & We're Freaking Out!
9 Natural Products You Need From Sephora For Your Hair, Skin And Nails
ColourPop Just Announced Something Major And Fans Are Freaking Out!
Kiehl's Fans Are Freaking Out About This Major Announcement
Drop Everything And Head To Sephora's Exclusive Sale On EVERYTHING!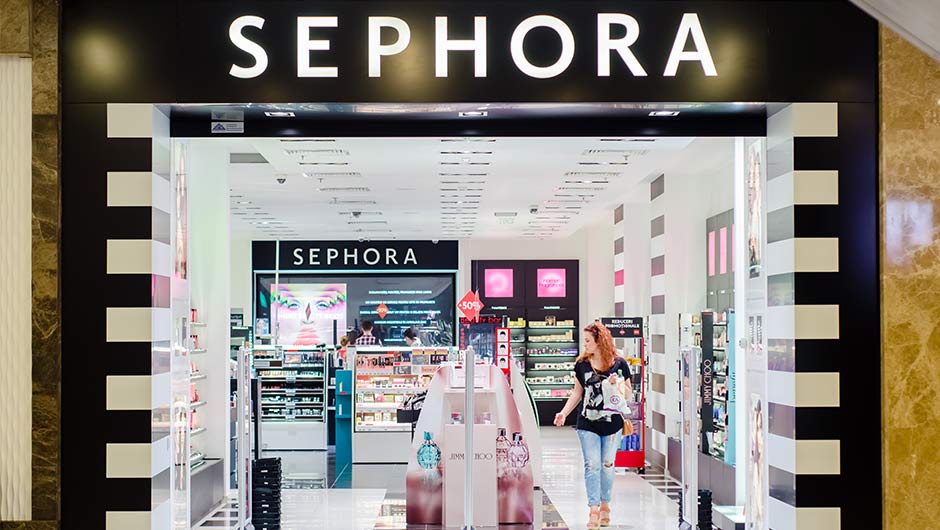 Sephora Is Making This Big Change To Its Beauty Insider Points (Say It Aint So!)
Sephora Is Making A Huge Change, And People Are Pissed Off About It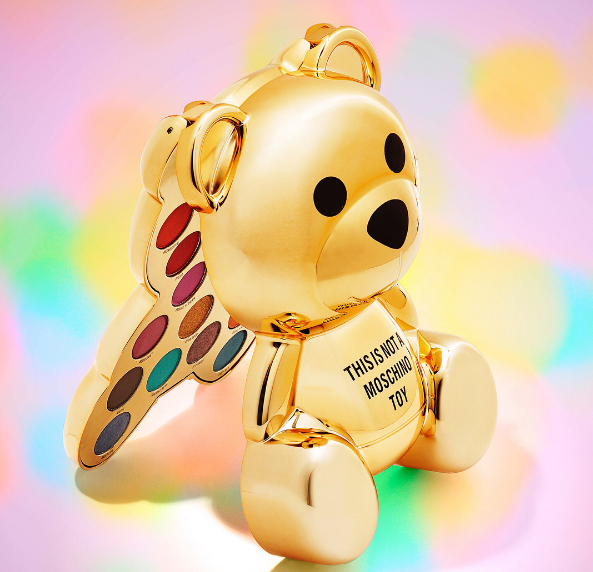 Moschino Is Making It's First Makeup Line, And It's Adorable!
6 Makeup Products From Sephora That Makeup Artists Swear By
These Are The 10 Best Rated Mascaras At Sephora
These Brow Pencils Have The Best Ratings And Reviews On Sephora
The Best All-Natural Beauty Products At Sephora
These 3 Facial Cleansers Have Thousands Of Five-Star Reviews At Sephora
With so many great skincare products to choose from, how's a woman to pick the best face wash or cleanser for her skin type? After all, you can test cleanser in the store. Not to worry! Here are three top rated and bestselling face cleaners at Sephora that you should try ASAP. The Fresh Soy Face Cleanser is a bestseller at Sephora and has over 5,000 rave reviews. I can totally vouch for how good this product is because it is my everyday cleanser. This cleanser really does it all. It's a gentle face wash, removes makeup, smells yummy like cucumbers and it is great for all skin types. My face always feels super refreshed after using it. Can you really go wrong with a face wash that has over 10,000 amazing reviews on Sephora's website alone? Philosophy's Purity Simple Cleanser is so highly-rated and well-regarded, there's no good reason why you shouldn't try it. It's gentle and made with all skin types in mind. It's also known to remove all makeup, dirt and oil in one step. Not too shabby, right? Clinique's Take The Day Off Cleansing Balm has over 1,600 great reviews by customers with all different concerns for their skin...a nd guess what? It works for all of them! The super cool thing about this cleanser is that it starts out as a balm, then quickly transitions to a milky cleanser to simultaneously clean your skin and rinse off your makeup. But guess what!? Because of its nourishing properties, it won't dry out your skin. It's safe to say that if you're in the market for a new face cleanser, you can't go wrong with any of these. Let us know your favorite go-to cleanser in the comments. Don't forget to check out the 10 bestselling foundations at Sephora and the best foundations with SPF under $15.
These Are The Best Makeup Buys For $5 Or Less
The Best Beauty Products Under $10 You Can Find At Sephora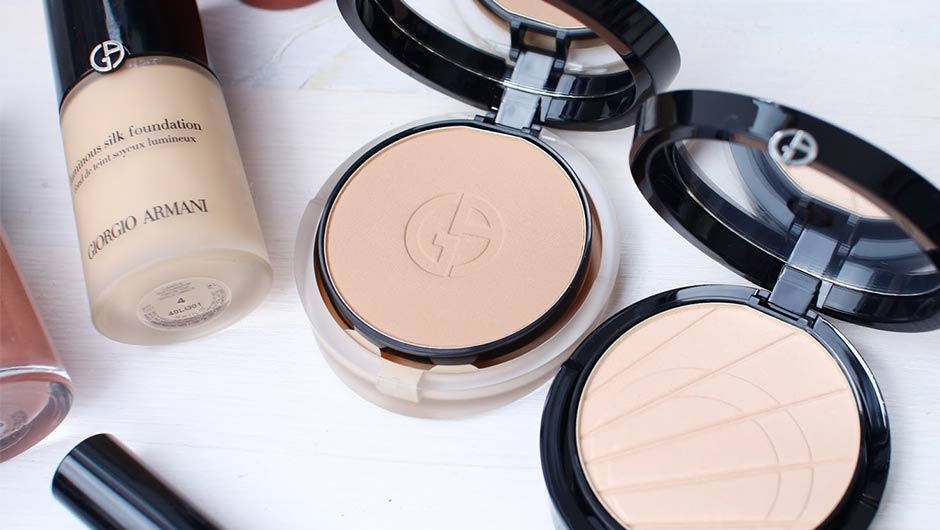 These Are The 10 Bestselling Foundations At Sephora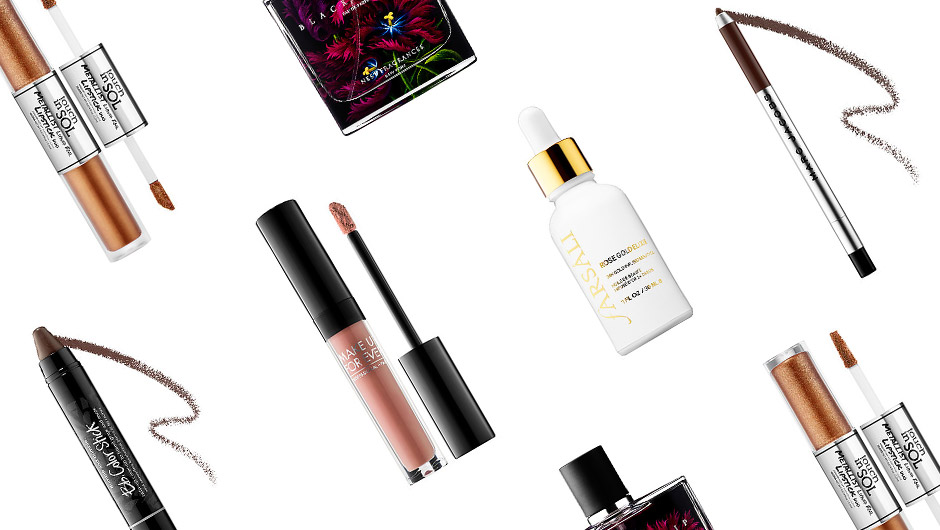 7 Sephora Bestsellers Everyone's Buying Right Now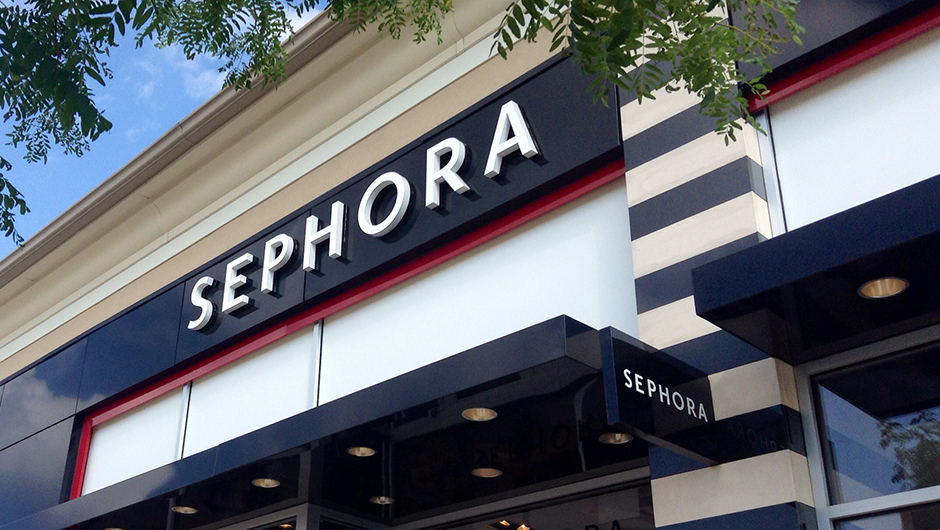 5 Sephora Perks You Didn't Know Existed, According To Employee
Sephora Reveals Their Most Popular Products Of 2016 (Aka, The Ones Every Woman Should Own)
11 Sephora Ripoffs That Reviewers And Commenters Say You Should Avoid
The Best New Sephora Beauty Launches For Fall
The Biggest Ripoff At Sephora, According To Someone Who Works There
Sephora is probably the easiest store to waste your life in. As someone who doesn't even know that much about makeup, I find myself being lured in for absolutely no reason. The aisles upon aisles of products make me feel like I need everything. But if there's one area of Sephora that you should avoid at all costs, it's the "Beauty on the Fly" section. You know, the one that wraps around the register line so you're tempted to grab that travel-size sample before you check out? Yeah, it's not worth your money. According to a Sephora employee, "There are easily over a hundred travel size items at my Sephora store, and nearly every one is a total rip-off." She compared the ounces vs. price of the full-size and travel-size Alterna Bamboo Volume 48-hour Sustainable Volume Spray and found that it is, in fact, a total ripoff. Apparently, the full-size costs $5.95 per ounce, while the travel size is $11.76 per ounce! If you're really desperate to sample a travel size product, look for the full-size version in-store--you can ask for a free sample. "As a Sephora associate, I was trained to ask customers if they'd like to take home a sample of any product, so don't be shy about asking. There is no purchase required. Choose up to three samples per world: color (makeup), skincare and fragrance." Don't forget to check out: the worst things to get at Forever 21 and Trader Joe's according to employees [Photo: Shutterstock]
The Worst Things To Buy At Sephora, According To Someone Who Works There
Sephora never lets us down. From shelves and shelves of endless makeup products, sometimes we genuinely feel like we're in beauty heaven when we walk through those doors. When you look at all of the different options of eyeshadow, liners, lipsticks, foundations - we could go on forever - don't you feel like you need it all?! Like where do you even start to narrow down what works best for you? Well, we thought it would be helpful to know what not to even bother looking at - what are the overrated and underwhelming products at Sephora? And we didn't want just anybody's opinion... we found out what NOT to buy at Sephora from an actual employee! So what did she recommend - rather, not recommend?! "Smashbox is very 'meh' to me" she says. Apparently, this brand just doesn't do it for her, so maybe re-think it next time you're shopping. "NARS also makes some hit and miss products. (Their eyeshadows are often chalky.)" Better keep this in mind next time you're shopping for a new eyeshadow. "Origins has never inspired me" and "I think a lot of luxury brands struggle to justify their costs (Dior, YSL, Guerlain, etc)." Good to know! And last, she explains, "You know, now that I think about it, people think Bare Minerals is God's gift to skin, and it's just not. But people are LOYAL to that brand. It amazes me how much we sell." So next time your friend raves about her Bare Minerals foundation, you know better! For more of her best and worst picks from Sephora, check out the full interview on Racked. Make sure to check out What Not To Buy At Forever 21 According to People Who Work There and These Smart Hacks For Stashing Your Makeup Collection [Photo: InTheFrow]
The One Brand You're Not Shopping At Sephora–But Totally Should
Sephora is known for carrying almost every makeup brand under the sun. However, most people overlook Sephora's own brand, Sephora Collection, in favor of name brands. Big mistake. Sephora Collection offers some heavy hitters that are a must-have in any beauty girl's makeup bag. Not only are these products amazing, but they are almost half the price of other similar products in the store. Here's my breakdown the best products from Sephora Collection: Citrus Brush Cleaner ($11.50): I cannot live without this brush cleaner. I order multiple bottles at a time. It's a quick drying spray that swiftly removes product from your brushes. All you need to do is spritz the product a few times on the bristles and wipe the brush off on a tissue. Triple Action Cleansing Water ($12): This is another one of my all-time favorites. This cleansing water is comparable to more expensive brands and it is just as good. I use it every night to take off my makeup Rouge Cream Lipstick ($12.50): Never spend money on expensive lipsticks  again. Sephora's Rouge Cream Lipstick has a creamy, soft texture that's extremely comfortable on the lips. It also comes in every color you can imagine. Retractable Waterproof Eyeliner ($12): This is a solid eyeliner. It gets the job done and doesn't cost a fortune. It's easy to apply and doesn't budge. Bonus: it has a built in sharpener. Waterproof Eye Makeup Remover ($11): This makeup remover breaks down everything, even waterproof makeup. The texture is oily so I suggest using a cleanser afterwards. It's also great for people with sensitive eyes. Cream Lip Stain ($14): This lip stain kicks butt. It has major staying power without being too drying. When you apply it, it has a creamy texture. But then it turns into a silky stain. The Weekender Makeup Case ($38): This versatile makeup case is perfect for traveling (especially if you're a beauty hoarder). It holds a ton of product and as a special section for your makeup brushes. Sheet Masks ($6): Sephora offers a variety of cheap, individual sheet masks that should not be over looked. Each mask is infused with a different active ingredient intended to give your skin a boost. My personal favorite is Great Tea Mask ($6) which soothes the skin and reduces the appearance of breakouts. Any Sephora Favorites Set: These are the BEST deal at Sephora. Each Sephora Favorites Set features of combination of sample and full-sized products from all different brands. It's a great way to try new products. I suggest scooping up their new Chic It Easy ($49) set which features a full-sized Yves Saint Laurent Touche Eclat (which costs $42 regularly). Love Sephora? Check out these 10 perks you didn't know about.
10 Perks You Didn't Know You Could Get At Sephora
Find Out What Your Favorite Urban Decay Product Says About You
Urban Decay has been Sephora's MVP ever since we can remember. With amazing long-lasting cult products and crazy cool collaborations (lookin' at you, Gwen Stefani), it's easy to see why. While we can all agree that Urban Decay is undoubtedly fabulous, not every Urban Decay fan shares the same taste. Your UD product of choice says a lot about your personality. Read on to see what your fave makeup item says about you! RELATED: Find Out What Your Butt Shape Says About You A) A Naked Palette If your favorite makeup palette is Naked 1, 2, or 3, you are often worried about others' opinions of you. Rationally, you know haters are gonna hate — but irrationally, you just want everyone to like you. It's normal to feel this way, but the chances of you going through life without a single detractor are pretty slim. Remember, in the words of Eleanor Roosevelt: "No one can make you feel inferior without your consent." Urban Decay Naked2 ($54) RELATED: Find Out What Your Shoe Size Says About You B) Perversion Mascara If your favorite Urban Decay product is Perversion mascara, you crave the spotlight. You probably grew up wanting to be an actress or singer, something in the public eye. Though your career ambitions have changed since those stardom-obsessed days, it's safe to say that your drive for applause and recognition is still there. As ridiculous as this side of your personality may seem, it's important that you don't discount it. Sign up for a public reading or a karaoke night, something that will get you out of your comfort zone and allow you to indulge your inner child. Urban Decay Perversion Mascara ($22) RELATED: Find Out What Your Celebrity Style Icon Says About You C) Naked Flushed If the Naked Flushed cheek palette is your go-to Urban Decay product, you may come off as a bit reserved. This, of course, is a false impression — those closest to you know that you're the warmest gal around. You put your loved ones before yourself, ALWAYS. Their happiness is the most important thing in the world as far as you're concerned. It takes time to get to know you, but your friends all agree that you're worth the wait :) Urban Decay Naked Flushed ($32) RELATED: Find Out What Your Favorite Color Says About You Don't forget to check out: Find Out What Your Favorite Swimsuit Says About You and Find Out What Your Favorite City Says About You [Photo: Shelby Rodriguez]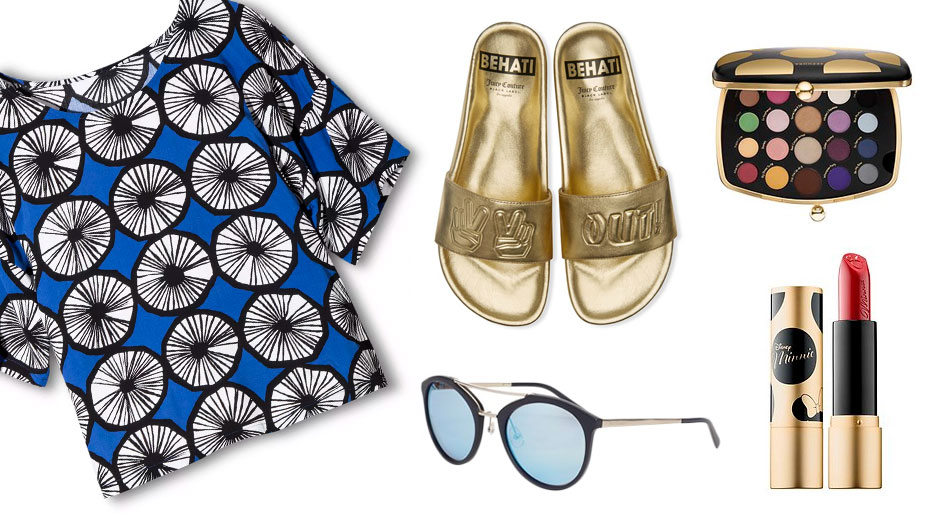 6 April Collaborations You Need To Know About!
9 Easy-To-Use Makeup Products You Should Always Keep In Your Bag
From Urban Decay To Tarte, There Are So Many Good Palettes On Sale At Sephora Right Now
Thought you were done shopping for the season? Think again! Now that you've already taken care of friends and family, it's time to treat yourself and your first needs to be Sephora. Their sale section is low key loaded with tons of amazing palettes from top beauty brands like Urban Decay, tarte, Make Up For Ever and more. Even better, all sale items are an additional 20% off from now until 1/1/16 with code EXTRA20 at checkout. Obviously, these items are cult, which means they'll be gone before you know it so you need to shop fast. Go! Urban Decay Vice4 ($39, down from $60) tarte Empower Flower Amazonian Clay Collector's Palette ($36, down from $42) Make Up For Ever Studio Case ($39, down from $59.50) Sephora Collection Colorful 5 Eyeshadow Palette ($11, down from $25) Urban Decay Wende's Contraband Palette ($24, down from $34) tarte NeutralEYES™ Eye Shadow Palette Volume III ($24, down from $44) Sephora Collection Lip Mixology Palette ($15, down from $28) Sephora Collection Ombré Obsession Eyeshadow Palette ($25, down from $34) tarte Eye Solutions Colored Clay Eyeshadow Palette ($24, down from $34) SHOP MORE BEAUTY GOODIES ON SALE AT SEPHORA NOW Be sure to check out how to get rid of hair static and everything you need to know about rubber masking.
The Best Beauty Gift Sets Under $50 At Sephora
Sephora Just Dropped The Urban Decay Naked Vault Volume II #MustBreathe
Between the Gwen Stefani collab and the Vice 4 palette, we didn't think Urban Decay could possibly do anything else to blow our minds this year. But they just did--drop what you're doing and feast your eyes on the Urban Decay Naked Vault Volume II. It literally just dropped on Sephora and it is epic. The Vault II includes the following: - Naked 3 Palette - Naked Smoky Palette - Naked 2 Palette - Naked Palette - Naked2 Basics Palette - Naked Basics Palette Yes, all six of these amazing palettes could really be yours for just $165! Now before you scoff at the price, allow us to remind you that this is a $274 value. That's 60 eyeshadows, ladies! Imagine the possibilities! If previous Naked launches are any indication, this baby is going to sell out despite the price, so you have to act fast. You've been warned! BUY THE URBAN DECAY NAKED VAULT VOLUME II NOW! [Photo: Sephora]
Sephora Launched A Korean Beauty Department And It Is Heaven
FYI, The Sale Section At Sephora.com Is Kind Of A Goldmine Right Now
Sephora Subscription Boxes Are Happening–Best News Ever
The world of subscription beauty boxes is about to get a whole lot more competitive. Sephora has announced their plans to launch their own monthly beauty box subscription called Play! by Sephora. Testing will begin in September in Boston, Cincinnati and Columbus. In 2016, Sephora plans to add additional cities that have not yet been specified, according to WWD.  Just like Birchbox, the Play! box will cost $10 per month and include curated items to fit a theme. Each box will also include a Spotify playlist and additional samples, like fragrances, and a Play! Book that "offers everything from application tips and insider beauty hacks to fun facts and conversation starters about the included items." Sephora's first box is called "Uncover the Essentials" and includes products from Marc Jacobs, Ole Henriksen, Bumble and bumble, Glamglow and Sephora. Watch out, Birchbox! Don't miss how often you should really trim your hair and Christian Louboutin is launching a lipstick collection! [Photo: Shutterstock]
11 Facts You Never Knew About Sephora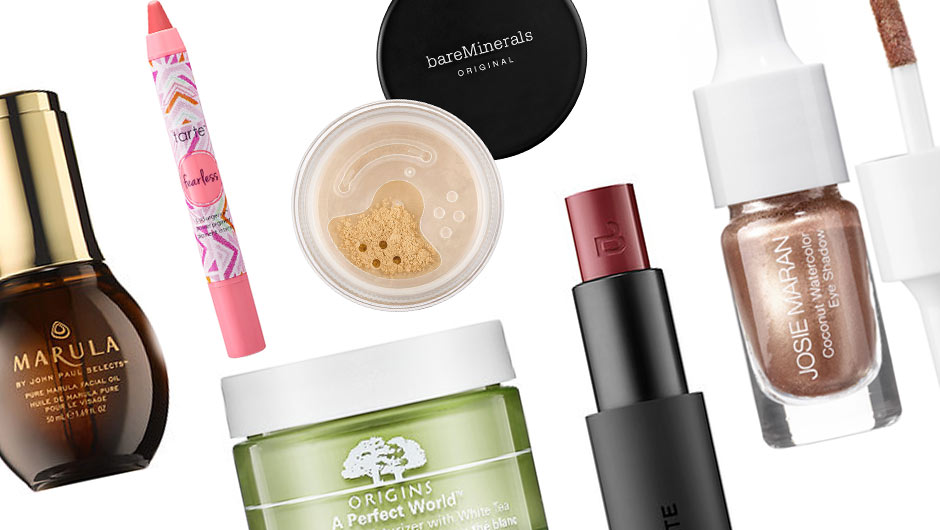 Celebrate Earth Month–That's April, FYI–With The Best Eco-Friendly Makeup At Sephora
Alexis Bittar Is Collaborating With Sephora On A Line Of Makeup Brushes
For their upcoming collab, cult jeweler Alexis Bittar and Sephora have created 3 limited-edition pieces that are an absolute must for your makeup collection. The Alexis Bittar x Sephora Liquid Gold includes a 5-piece Beauty Brush Set & Stand ($175), which has brushes for powder, blush, eyeshadow, smudging and liner; the Beauty Brush and Travel Wrap ($58), which is covered in Swarovski crystals, lucite and 24-karat gold-­plated accents and contains a Pointed Powder brush; and a $42 compact mirror. The entire collection will launch at Sephora.com in October and will hit stores in November. When WWD asked him about the collab, Bittar responded: "I loved that this collaboration pushed me into a new area, both personally and functionally." So maybe this isn't a one time thing. We might be seeing more Bittar beauty in the future, and if this collection is as cool as it sounds, we say "bring it on." New beauty brands and products are always welcome. For more news, check out: NYFW live stream, Rihanna in Alexander Wang x H&M and Kim Kardashian doing the ice bucket challenge. [Photo: Shutterstock]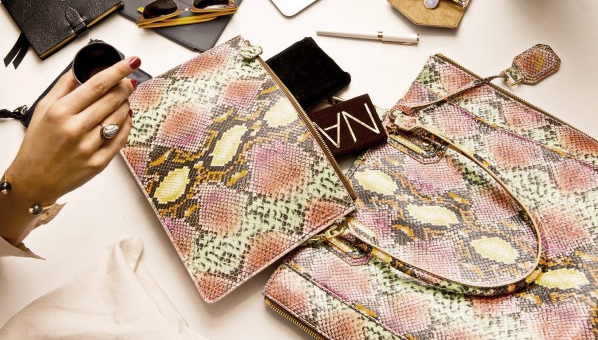 Sephora's Mini Makeup Is A Game Changer When It Comes To Summer Travel
Even though there's still a few weeks left of spring, we know you're already planning your summer funtivities--like travel. You probably have a beach weekend in the Hamptons or a RHONY-style country getaway (with less drama, obvs) on your cal. So now that you know where you're going, it's time to start thinking about what to bring. We know, we know, packing is the WORST. There's just so many struggles that come along with stuffing everything you need in your suitcases. So to make your lives a little easier, we're here to help get your makeup bag organized for summer trips. If you're anything like us, you probably either bring all your full-sized tubes and palettes with you, or try to put whatever you can in travel size containers. Either way, it's inconvenient. You're big products take up too much room and transferring your favorite eye cream to a tiny plastic bottle feels like a science experiment gone wrong. Lucky for you, we discovered a bunch of mini versions of cult favorite beauty products on Sephora. From a travel size Urban Decay Naked Basics Palette ($28) and NARS The NARSissist Cheek Kit ($49), to a 0.14 oz Benefit Cosmetics They're Real! Mascara ($10), these minis are SO perfect to just throw in your toilettree bag and go. So now you have more time to worry about which bathing suits you're going to bring and how all your shoes will fit in your bag. SHOP SEPHORA'S TRAVEL SECTION NOW For more beauty, check out: Sinful Colors nail polish (it's better than Chanel), TanTowels and the best sweatproof makeup for summer [Photo: The Glamouri]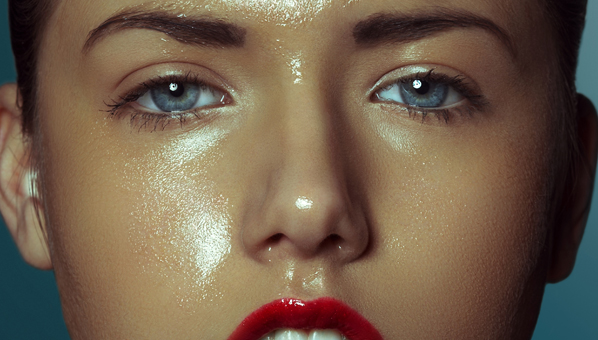 10 Sweatproof Beauty Products That You Need To Survive Summer's Hottest Days
It's June, and that means that it is about to get HOT. Really Hot. And while the heat might cause us to break out our sleeveless tops and shorts, it also causes us to break out in a sweat. Whether you're commuting, taking the dog for a walk, or sitting outside at brunch, you will be sweating during the upcoming months. We already know that sweat causes all kinds of crazy beauty problems like greasy, frizzy hair and nasty zits, but sweat also causes your makeup to run. I know you're thinking, "Great, just one more thing to worry about," but don't stress, runny makeup shouldn't be a huge problem. There are tons of products out there that will help to keep your makeup intact, even on the hottest days, and we've found ten of the best. So unless you want to be known as "the girl who's face is dripping off," you should definitely check out all of the sweatproof beauty products in our slideshow. Trust me, you're going to need them. For more beauty products, check out: Benefit eyeliner, eyeshadow and hair removal. [Photo: Shutterstock]
Sephora's One-Time Use Nail Polish Pods Are Here! Go Crazy Trying All 24 Colors
When I first found out about this polish set, I knew it would be a game changer. It seems like every time I go to the drugstore or beauty supply store, I end up leaving with some kind of nail polish--and I know you do too. Once I get it home, I'm soooo excited to use the "super cute" new color that I paint my nails immediately. But after the initial excitment is over, my new nail polish sits in my drawer untouched. It seems like the gals over at Formula X and Sephora must have the same problem, since they created the Press Pods ($39) collection. This collection contains 24 one-time-use pods of Formula X's bestselling shades, which is awesome because it allows polish lovers, like myself, to try colors and find their favorites before they commit to buying full-sized bottles. Each pod has just enough polish to give yourself a two-coat mani and pedi and has a built-in brush. By purchasing this collection, you can paint your nails 24 times for $39, which comes out to about $1.62 for each mani pedi. If that's not a bargain, I don't know what is. With nail polish prices as high as $15 a bottle, and rising salon prices, this collection is a no brainer. So head over to Sephora and check it out. You won't be disappointed. Formula X Press Pods ($39) For more nail polish, check out: Mustang x OPI, Julep x SHEfinds, and pistachio polish.