Here's How To Get $50 Off Your Order At Space NK This Weekend
If you're shopping for a beauty-lover this holiday season (even if that beauty-lover is you!), you need to get over to Space NK ASAP. They just kicked off their Spend More, Save More event and it's not to be missed. Here's how it works: - Enjoy $25 off when you spend $150 or more. - Enjoy $50 off when you spend $250 or more. Pretty sweet, huh? This is your chance to stock up on all the beauty items you've been coveting all year long. From Eve Lom skincare to Diptyque candles and perfume, now is the time to treat yourself. And since this is the season of giving, it wouldn't be a bad idea to stock up on gifts, too. Space NK actually has tons of amazing holiday gifting items that are packaged so prettily, you won't even need to wrap them. Ready for the catch? This sale won't last long! You only have three days to take advantage of this incredible offer, so start shopping soon! beauty blender Gold Mine Set ($40) Eve Lom The Cleanser ($24) diptyque Do Son Eau de Parfum ($130) Lipstick Queen Mini Transformative Trio ($25) SHOP SPACE NK'S SPEND MORE, SAVE MORE SALE NOW [Photo: Space NK]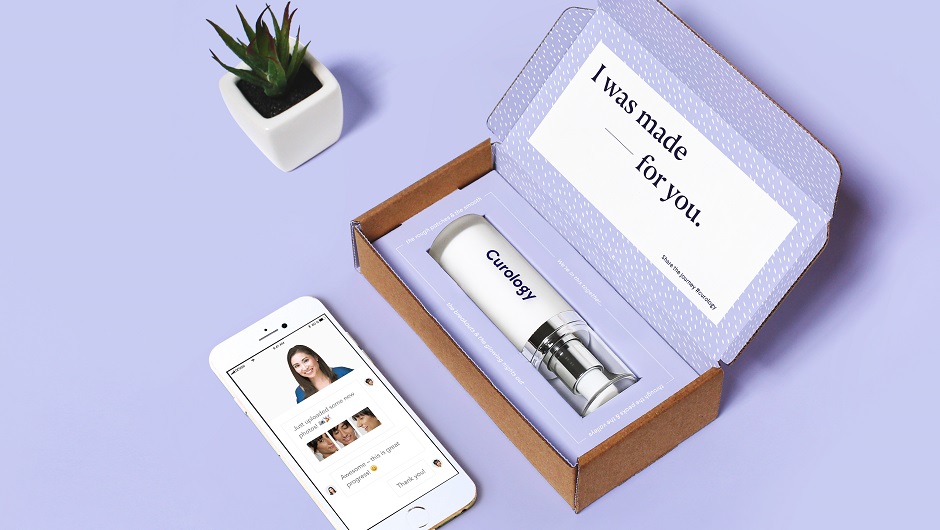 Curology Makes Custom Skincare Tailored For Your Unique Skin… Get Your First Month Free!
If you've ever wished you could have a dermatologist custom mix a skin serum designed especially for your skin, you can! And guess what? No doctor's appointment or crazy expensive co-pay required! Allow us to introduce you to Curology, a genius new beauty brand that's bringing personalized skincare to normal gals like you and me. For about $19.95/month, Curology will assess your skincare needs, have them evaluated by a licensed dermatology provider, then create a customized formula just for you that's delivered directly to your doorstep. Pretty incredible, right? Getting started is actually really easy. Just head over to curology.com where you can take the short skin questionnaire that gives the Curology team details on your skin and medical history. You'll then get paired with a licensed dermatology provider who will help to craft a special skin cream just for you. Curology is so confident in their personalized formulas that they give you your first month for free; all you have to do is pay the $4.95 shipping. For less than $5, why not get your own customized formula?! If you don't love it, you didn't spend a fortune… they even offer a 90 day money back guarantee! Chances are you're definitely going to love it. GET STARTED AT CUROLOGY NOW Be sure to check out our favorite drugstore beauty products. [Photo: Curology]
4 Surprising Things That Are Ruining Your Skin, According To Dermatologists
We're Giving Away Free Exuviance Detox Mud Treatments #SampleSaturday
Because the winter winds can be extremely harsh on your skin, most women go above and beyond to protect themselves from the cold weather. Extra thick creams, serums and moisturizers may keep your face hydrated and smooth, but every once in a while it's super important to detox skin so those products aren't building up. One of the best masques out there? Exuviance's Detox Mud Treatment! Not only does it effectively clear out clogged pores, but it also absorbs excess oil and debris. If you're wondering how one product can do so much, the answer is clear. This full-service masque includes ingredients like 23% Active Charcoal, Clay and NeoGlucosamine that help to clarify and refine pores, rejuvenating your complexion, and removing toxins and excess oil from skin. Even better, the application of this masque is so enjoyable. The mud treatment goes on smooth, dries quickly and comes off easily with water, no scrubbing or peeling required. If you're itching to put this heavenly masque to the test, you're in luck! Together with our friends at Exuviance, we're giving 10 lucky winners a full-sized tube of the Detox Mud Treatment! But that's not all: another 100 winners will receive deluxe sample sizes. Enter for your chance to win below. Good luck! (function(){ function loadScript(url, scriptId, callback) { if(document.getElementById(scriptId) != null) { return; } var script = document.createElement('script'); script.type = 'text/javascript'; if (script.readyState) { script.onreadystatechange = function() { if (script.readyState === 'loaded' || script.readyState === 'complete') { script.onreadystatechange = null; callback(); } }; } else { script.onload = function() { callback(); }; } var scriptIdAttr = document.createAttribute('id'); scriptIdAttr.value = scriptId; script.setAttributeNode(scriptIdAttr); script.src = url; document.getElementsByTagName('head')[0].appendChild(script); } function loadEmbed(){ var iframes = document.getElementsByClassName('campaign_embed'); for(var i = 0; i < iframes.length; i++) { iFrameResize({ enablePublicMethods: true }, iframes[i]); } } loadScript( '//d2xcq4qphg1ge9.cloudfront.net/javascript/responsive_embed/20150624/iframeResizer.min.js', 'campaignEmbedder', loadEmbed ); })(); [Photo: Exuviance]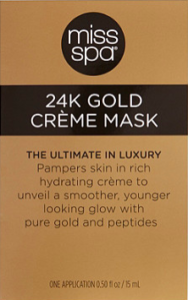 5 Too Faced Glow Job Mask Dupes That Will Give You The Most Radiant Skin Of Your Life
Radiant and glowing skin is the beauty trend that's not going anywhere anytime soon — it's the reason we continue to be obsessed with applying highlighter for a gorgeous glow.  The skincare products we choose to use have as much to do with bringing on a serious glow and the latest buzz mask — Too Faced Glow Job Radiance-Boosting Glitter Face Mask (which retails for $42) — is one product that's guaranteed to deliver seriously dewy skin. Infused with actual gold, this glittery peel-off mask doesn't just make for swoon-worthy Instagram photos, it really works. After cleansing and toning, mix the mask and glitter with a spatula and apply it to clean skin for 30 minutes. Peel it off when it's hardened and you'll see a brand new complexion: one that's smoother, more toned and boasts a natural glow. Too Faced glitter mask has caused such a sensation that, naturally, it is sold out practically everywhere and will probably continue to be for a few months. But that doesn't mean you have to give up on the glow-from-within complexion of your dreams. These five Too Faced Glow Job dupes provide similar results and won't break the bank.  Miss Spa 24K Gold Créme Mask This creamy mask costs less than $10 but is a luxurious treatment rich with ingredients like peptides and pure 24K gold. Use it when your complexion feels more parched than usual and allow the cream to soak right into your skin and help with elasticity and hydration. Apply it in a thin layer, leave it on for 15 minutes, and rinse it off with warm water. Miss Spa 24K Gold Créme Mask, $6.99 Too Cool For School Pumpkin 24K Gold Sheet Mask Prefer mess-free and portable sheet masks to peel-off or rinse-off formulas? This affordable mask is infused with skin brightening 24K gold and pumpkin extracts and is designed to relive dullness, dryness, and rough texture. It's also perfect for all skin types — even sensitive skin — and its beta carotene content helps form a barrier on your skin, lock moisture within, and make you even more radiant. Too Cool For School Pumpkin 24K Gold Sheet Mask, $8 Shangpree Gold Premium Modeling Rubber Mask This Korean beauty rubber mask is fun and effective at hydrating skin. Mix it up in a bowl with a spatula, apply to your skin, and wait for it to form a thick rubber mask that you then peel off. In the interim, ingredients like gold, active collagen, essential oils, and botanical extracts work together to give your skin a vibrant, healthy, phenomenal glow. Shangpree Gold Premium Modeling Rubber Mask, $20 111Skin Rose Gold Brightening Facial Treatment Mask Yet another gold-drench sheet mask, this rose-gold beauty combines 24K gold, rosa damascena, and hydrogel for a soothing, cooling, utterly moisturizing treatment that brightens your complexion. You won't miss out on Instagram opportunities with this one, either — it shimmers while it works its magic on any and all skin types. 111Skin Rose Gold Brightening Facial Treatment Mask, $25 Oh K! Glowing Skin Gold Leaf Gel Mask This Korean beauty facial mask has a gel-like consistency that's perfect for dry, sensitive skin. It's made with gold dust and hydrogel and is worn for 30 minutes to create glowing, gorgeous skin. But here's the kicker: you don't have to rinse it off — after your treatment is complete, treat this mask like a serum and massage the residue into your skin. Oh K! Glowing Skin Gold Leaf Gel Mask, $9.50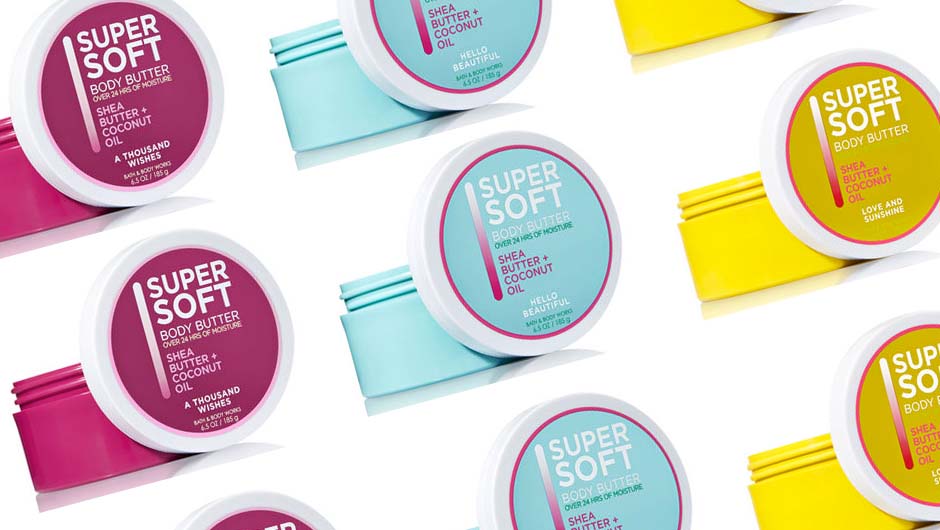 This Is The One Body Lotion That Keeps My Skin Soft And Smooth During Winter (Bonus: It Smells Amazing!)
I'm a moisturizing fanatic all year round, but I get especially diligent once the weather gets cold. My skin is naturally quite dry, so the second I step out the shower I'm lathering down with the most creamy, rich lotion I can find. The one that's kept my skin soft and smooth for the last few weeks? The Super Soft Body Butter from Bath & Body Works. I know most people probably think of Bath & Body Works as a beauty destination with yummy scents, but don't sleep on their incredible formulas. The Super Soft Body Butter in particular promises "over 24 hours of moisture" and I'm here to attest that that is not an exaggeration. I'm still so (pleasantly) surprised that my skin is still soft and hydrated when I change into my PJs at night. I only reapply because I love the scents, not because my skin is actually dry. And speaking of the scents, Bath & Body Works made Super Soft Body Butter in loads of the classics. From Japanese Cherry Blossom to A Thousand Wishes, your skin will smell heavenly and remain moisturized all day long. My advice? Get over to BBW ASAP because they're running a sweet Buy 3, Get 2 Free promotion. It's the perfect excuse to stock up on lotions and creams for the cold winter ahead. HELLO BEAUTIFUL Super Soft Body Butter ($16.50) JAPANESE CHERRY BLOSSOM Super Soft Body Butter ($16.50) SHOP SUPER SOFT BODY BUTTER NOW Be sure to check out our fun holiday gift finder.
Beauty Enthusiasts Love FOREO's Luna Cleansing Brush–Here's How To Get One For 20% Off
If you've been pining after the ultra popular, electric cleansing brush that every beauty lover has been raving about but don't want to pay retail, we're about to make your day. We just snagged an exclusive discount for SheFinds readers on FOREO's cult Luna Mini 2. Want to get one for 20% off? Just head over to our SheFinds Shop and use promo code SHEFINDS20 at checkout! The FOREO Luna Mini 2 is an ultra-hygenic silicone cleansing brush that is number one when it comes to skin exfoliation. The secret? It uses t-sonic pulsations to clean your pores. It's gentle enough to use on any skin type and has eight different intensities to make sure you get the desired deep clean. Did I mention that it removes almost 100 percent of dirt and oil from skin--not to mention makeup residue and other skin irritants?! If you've been itching to finally buy into the cleansing brush craze, this is the way to go. Treat yourself to the FOREO Luna Mini 2 ASAP--this deal will not last long! FOREO Luna Mini 2 ($111.20, down from $139) FOREO Luna Mini 2 ($111.20, down from $139) SHOP THIS AMAZING CLEANSING BRUSH ASAP Be sure to check out our cool holiday gift finder.
The One Product You Should Start Using For Dark Spots, According To A Dermatologist
If You Swear By Coconut Oil, You Need To Try This Skincare Regimen ASAP
Kopari may not be a huge brand that you read about everywhere, but let me tell you it's one of the reason I'm so happy with my skin. Their products are amazing and definitely help keep my complexion bright, soft and healthy. I've already raved about their Coconut Sheer Oil, but here's another product I can't recommend highly enough: their Face The Day & Night Kit. This kit seriously has everything you need to maintain a gorgeous complexion at all times. With a cleanser, toner, face cream and lip gloss, wrinkles, clogged pores and dry skin will be a thing of the past. Here's how the regimen works: First, use the cleanser to gently remove makeup, dirt and impurities. Next, use the toner to restore hydration and tighten your pores. Then, use the face cream to soften and protect your skin. Finally, hydrate your lips while adding some shine with the coconut lip gloss. Easy enough, right? Follow this routine for a few weeks and you'll unlock the healthy, hydrated, glowy skin you've been dreaming about. SHOP KOPARI'S FACE THE DAY & NIGHT KIT NOW  Be sure to also check out 4 shoe trends every fashion girl will be wearing this fall and how to clean hair brushes. [Photo: Kopari]
If You Want Your Skin To Look #Flawless All Day Long, You Need To Use This Setting Spray
If you're not using setting spray, you're doing it all wrong. Though it hardly gets the credit and recognition it deserves, setting spray is one of the most important steps in your makeup routine. Why? It not only helps to lock your products in place, but a good one will also keep your skin soft, smooth and radiant all day long. I've been using setting spray for years, but I recently tried Farmacy's Skin Dew Hydrating Essence Mist & Setting Spray and I can't get enough of it. It keeps my skin hydrated all day long without creating any oiliness. I have combination skin, so it's really nice to finally have a single product that I can use whether my skin is dry or oily that day. It also doesn't hurt that apply this spray is so simple and satisfying. You can apply a spritz or two before or after you moisturize and then again once you've done your makeup to ensure it stays put. My secret? I carry a bottle around with me all day with me, just in case I need a mid-day refresher. If you haven't been using a setting spray on the regular, this is the perfect one to start with. It's good for all skin types and will keep you skin moisturized all day long. Trust, you'll thank me later. Farmacy Skin Dew Hydrating Essence Mist & Setting Spray ($44) Be sure to check out the best drugstore beauty products.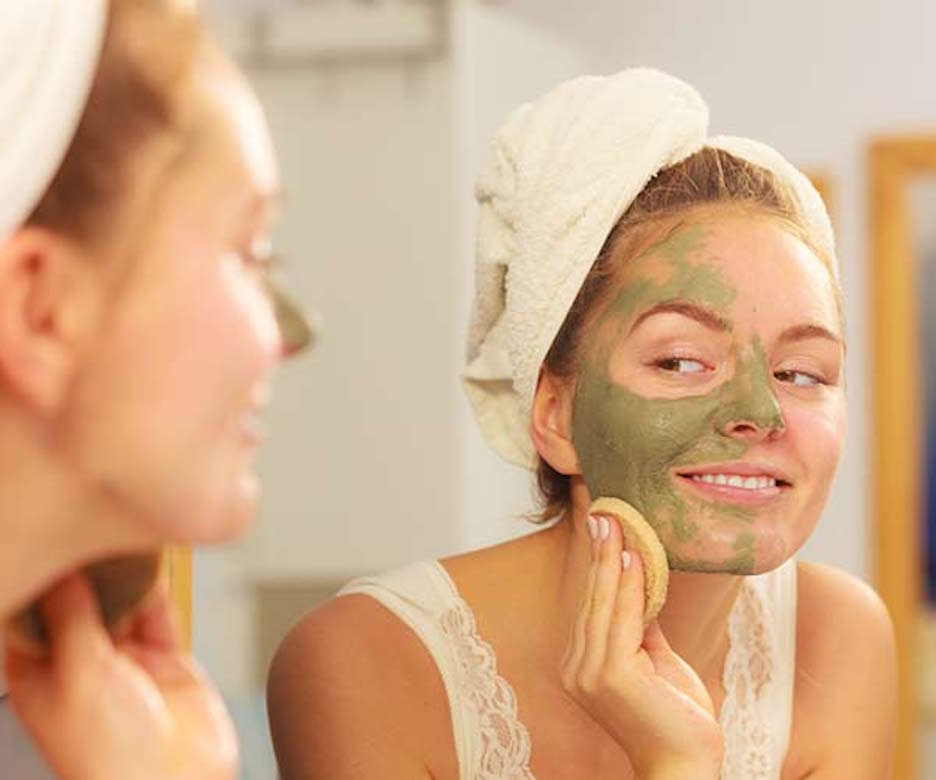 The One Anti-Aging Mask You Should Use To Look 10 Years Younger, According To A Dermatologist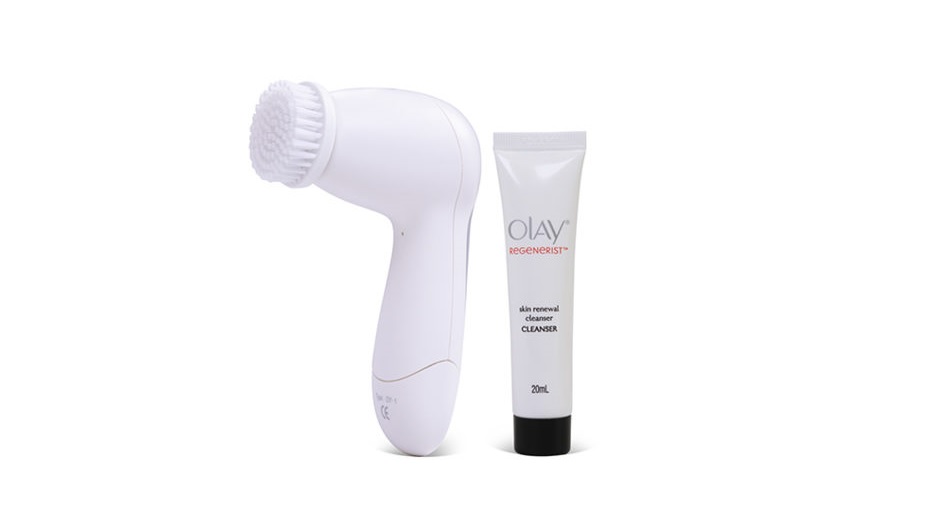 Deal Alert! Get The ProX By Olay Advanced Facial Cleansing System For Just $13.99 With This Promo Code
If you've been wanting to try a facial cleansing brush, but have been hesitant to drop serious bucks on one, here's some exciting news: you can score a ProX By Olay Advanced Facial Cleansing System for just $13.99 in our new SHEfinds shop! This cleansing system by Olay has tons of great reviews around the web because it's a totally affordable way to ensure you're properly cleansing your skin. Not only does this system come with a gentle, yet effective cleansing brush, but you'll also receive Olay's Exfoliating Renewal Cleanser. How do you get this must-own cleansing brush for just $13.99? Use code BFRIDAY30 at checkout. Don't miss out! GET YOUR OLAY FACIAL CLEANSING SYSTEM NOW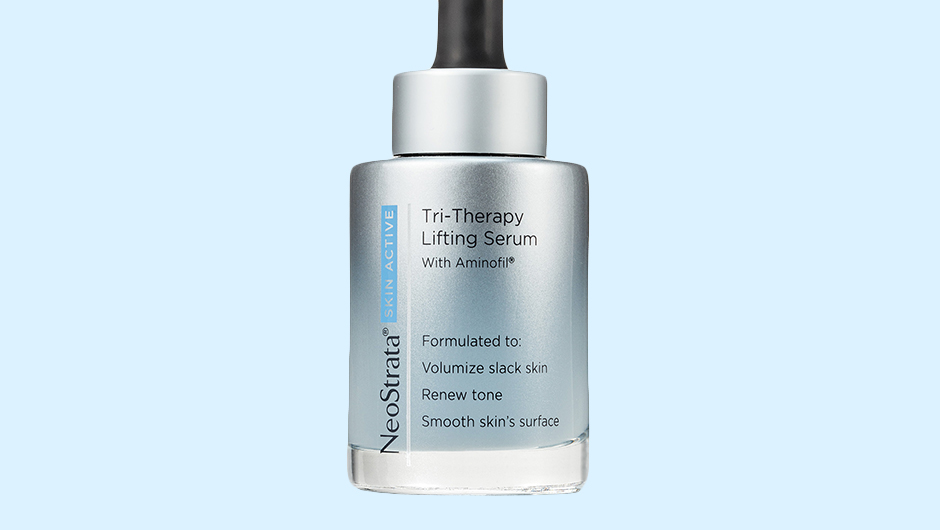 We're Giving Away 100 SKIN ACTIVE Tri-Therapy Lifting Serums From NeoStrata #SampleSaturday
What would you give to turn back time on the damaging effects of too much sun and not enough skin TLC? If only you'd been a little more diligent about applying sunscreen every day and nourishing your skin with a night cream before bed, right? Well here's some good news: you don't need a time machine to get the gorgeous skin of your youth. You just need NeoStrata's SKIN ACTIVE Tri-Therapy Lifting Serum! And  guess what? We teamed up them to give some lucky SHEfinds the chance to put this amazing product to the test! As the name suggests, NeoStrata's SKIN ACTIVE Tri-Therapy Lifting Serum has a triple anti-aging complex that helps revitalize skin and reduce lines and wrinkles. There's also Aminofil® in this serum, which will help plump and firm skin. And that's not all! The serum also contains a Low Molecular Weight Hyaluronic Acid that hydrates and exfoliate, leaving you with a toned, even and silky smooth complexion. In short, this serum will give you the skin of your dreams. Everything you need to restore your skin's luminosity is right in this one bottle. Ready to say goodbye to dull, dry skin? Enter below for your chance to sample NeoStrata's game-changing SKIN ACTIVE Tri-Therapy Lifting Serum. 10 lucky winner will receive full-size bottles and 100 winners will deluxe samples. Good luck! (function(){ function loadScript(url, scriptId, callback) { if(document.getElementById(scriptId) != null) { return; } var script = document.createElement('script'); script.type = 'text/javascript'; if (script.readyState) { script.onreadystatechange = function() { if (script.readyState === 'loaded' || script.readyState === 'complete') { script.onreadystatechange = null; callback(); } }; } else { script.onload = function() { callback(); }; } var scriptIdAttr = document.createAttribute('id'); scriptIdAttr.value = scriptId; script.setAttributeNode(scriptIdAttr); script.src = url; document.getElementsByTagName('head')[0].appendChild(script); } function loadEmbed(){ var iframes = document.getElementsByClassName('campaign_embed'); for(var i = 0; i < iframes.length; i++) { iFrameResize({ enablePublicMethods: true }, iframes[i]); } } loadScript( '//d2xcq4qphg1ge9.cloudfront.net/javascript/responsive_embed/20150624/iframeResizer.min.js', 'campaignEmbedder', loadEmbed ); })();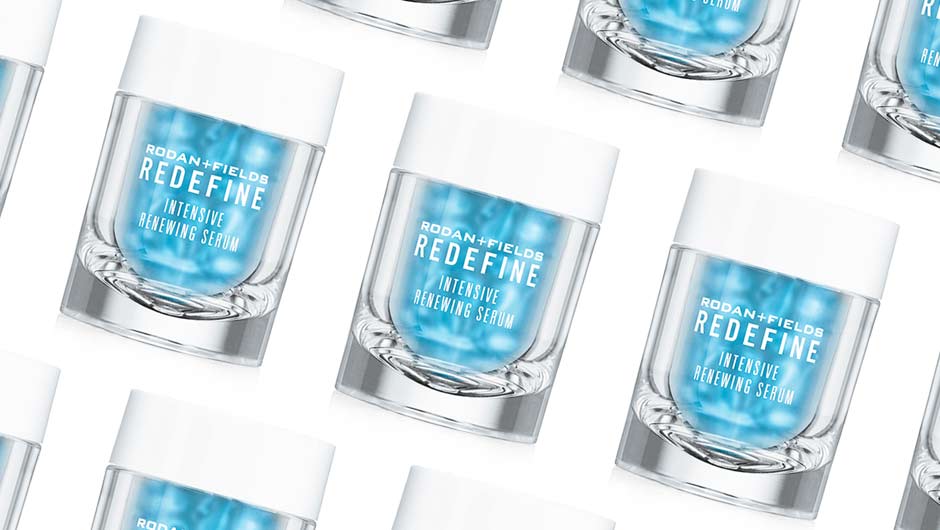 3 New Rodan + Fields Launches You Need To Know About NOW
Once And For All, Here's How To Prevent Winter Breakouts #SHEfindsSolutions
As the seasons change, so do your skin woes. And if you're still loyal to that same regimen that you followed during the summer months, it's probably time to switch it up, as the winter months can be extremely rough on your skin. 'Tis the season for winter breakouts! But you can avoid the usual pain, by adding a few of these simple methods to your daily routine to help stop the unwanted skin issues before they even start. 1.Use a good moisturizer. Winter weather is super harsh on skin, and as the temps are only going to drop from here, you have to make sure that your skin is moisturized more so during this time. Make sure you get a heavier moisturizer to apply in the mornings and before bed that'll keep your skin hydrated. 2.Change up your soap. Cold air may not be the only thing drying out your skin. A harsh soap could also be adding to your skin issues, so shop around for a more gentle cleanser that will give you a good clean without scrubbing away too much. 3.Drink plenty of water. Yes, you've heard this piece of advice over and over again, but you have to drink more water in order to keep yourself and your skin hydrated. Water helps to flush out toxins from the body that could be causing some of your breakouts, so make an effort to get in your daily amount. 4.You still need sunscreen. Just because summer is over that doesn't mean you don't have to worry about sun damage. (In fact, you need to be worried all year round!) But when you add frigid temps on top of sun exposure, you get more problems. Avoid those issues, and just do not leave your house without applying some sunscreen. 5.Invest in a humidifier. As you already know, the winter winds are rough. And if you're looking for a way to keep your dry, itchy skin moisturized, then think about getting a humidifier that will keep your skin hydrated. And the best part: all you have to do is turn it on and let it go! [Photo: Shutterstock]
These Are The 5 Best-Smelling (And Best-Selling!) Lush Products
Ditch that old bar of soap and get ready to treat yourself. Sometimes you need a refreshing face mask or a soothing bath bomb in a warm hot tub after a long day. And it's perfectly okay to spend some extra money on these types of beauty products to pamper yourself. After all, you totally deserve it! If you haven't already shopped there before, or haven't ordered their products online, then you need to know about Lush. Lush has fresh handmade cosmetics and products for all of your necessities from the tub to the makeup mirror. There are a ton of wonderful smelling (and not to mention, pretty) products that you can choose from-- which can make it hard to choose what to add to your cart. Luckily, we've got you covered. Read on to find out our top five best-selling and best-smelling Lush products. Your skin will be looking and smelling its best in little to no time! 1. Lush Twilight Bath Bomb You can't scroll on Instagram without seeing a least one user's post of a relaxing bath on a weekend night. And odds are, they're soaking in one of Lush's best-selling bath bombs. The Twilight Bath Bomb creates a combination of pink, purple, and blue hues in your tub while its featured ingredient lavender oil calms and soothes your entire body. Lush Twilight Bath Bomb - 6.3 oz ($6.95) 2. Lush Plum Rain Shower Gel It's no secret that your skin needs some extra moisture from time to time. Thankfully, you can turn to Lush's Plum Rain Shower Gel to soften and moisturize your skin thanks to its rich thick texture. Its fruity scent contains glycerin, carrageenan extract, plum juice, and Sicilian mandarin oil. Lush Plum Rain Shower Gel - 3.3 fl oz ($11.95) 3. Lush Dream Cream Body Lotion You'll for sure want to lather up after you get out of the shower. Lush's Dream Cream has a blend of oat milk, lavender, and chamomile-- which are all absolutely perfect for sensitive cracked skin. And its tea tree oil, olive oil, and cocoa butter additional ingredients will further result in baby smooth arms and legs. Lush Dream Cream Body Lotion -8.4 oz ($29.95) 4. Lush Happy Hippy Shower Gel The Lush Happy Hippy Shower Gel will simply make you happy, just like its name, every time you use it. Its refreshing scent of organic pink grapefruit will awaken your skin, and all of your senses as you groggily turn that shower faucet on. Lush Happy Hippy Shower Gel - 3.3 fl oz ($10.95) 5. Lush Ocean Salt Face And Body Scrub And of course exfoliating your skin is just as important as getting it nice and clean. The Lush Ocean Salt Face And Body Scrub is a best-selling classic. It will exfoliate, refreshen, and brighten your skin with its mix of both fine and coarse sea salt, coconut oil, and avocado butter. It's definitely a must-have for any time of the year to get your skin looking the best it ever has! Lush Ocean Salt Face And Body Scrub - 4.2 0z ($21.95) We've got you covered on all of the best beauty products you need to know about and shop right now. For more, make sure to check out the nine best fall lipsticks every beauty editor will be obsessed with, and the best anti-aging products you haven't tried yet. [Photo: facebook.com/lushcosmetics]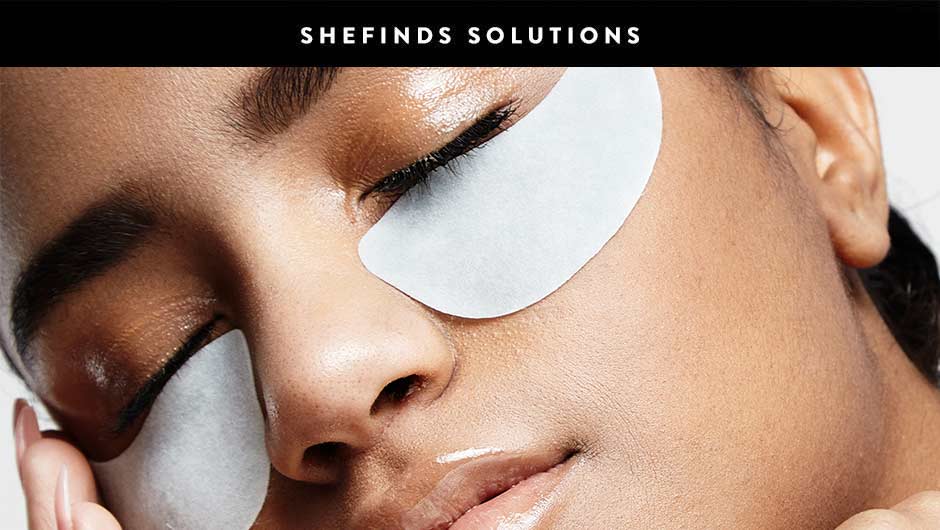 Once And For All, Here's The Easy Way To Get Rid Of Under Eye Circles #SHEfindsSolutions
One of the most common skincare problems is under eye circles. Ladies, we all get them at some point whether it's due to lack of sleep, stress, or sun damage. These unsightly bags remind us that the skin under our eyes is very sensitive and needs a little extra TLC form time to time. And if you're looking to get rid of these blemishes instead of just constantly covering them up with concealer, it's time to attempt some of these tried and true methods that'll help you get rid of the under eye circles fast. 1.Remember to keep hydrated. You've heard it a million times before: "Drink more water!" Well, those bags may be popping out because a high concentration of salt around the eye is causing you to retain water. Making sure to consume more water will help the body flush out salt, alcohol, and toxins that may be causing the droopiness. 2.Make sure you moisturize. As the temperatures get cooler, it's even more important to moisturize the skin, but don't neglect the under eyes. Pay a little extra attention to this problem area. You can use any number of hydrating creams to rub onto your eyes or add an oil treatment such as almond oil to your nighttime routine. 3.Try the old tea bag trick. Green and black tea can help get rid of those pesky circles, as the ingredients in them can help fight inflammation. For this trick, all you have to do is steep the tea bags as usual. Take out the bag, and let it cool for about half an hour in the refrigerator. (Enjoy a cup while you wait!) Then, place the bags over your eyes for a few minutes. Repeat the process once a week to make sure they stay gone. 4.Change you sleeping habits ASAP. Aside from getting more sleep, another thing that you can do is switch up your sleeping position, especially if you sleep on your side or stomach. Try sleeping on your back to get rid of bags, as other positions can constrict the blood vessels in the face as well as cause fluid to build up overnight. [Photo: Shutterstock]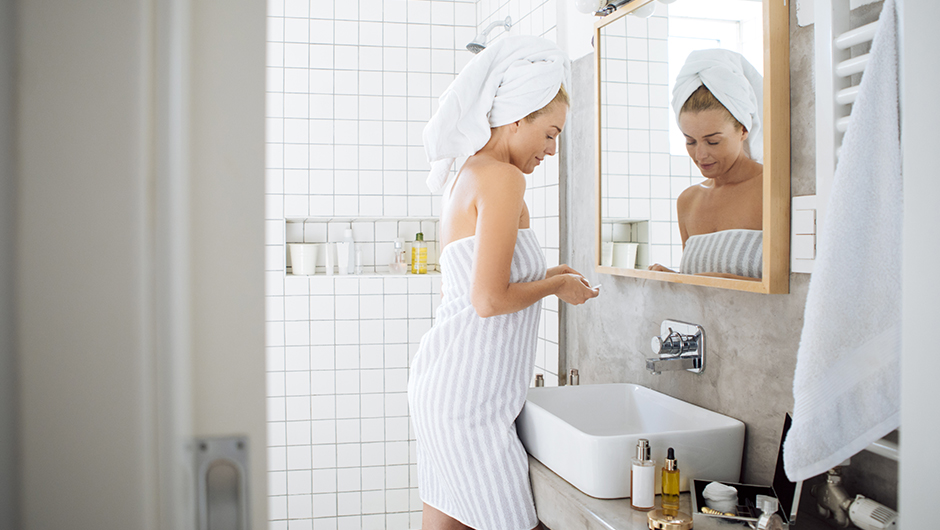 Once And For All, This Is Why You Should Be Using Hyaluronic Acid
Even women with oily skin can experience redness and dryness in the winter. And as any dermatologist will tell you, dryness is among the  worst skincare ailments because it can lead to so many other skin issues. That's why it's so important to keep yourself--and your skin--hydrated. But how do you actually combat dryness that leaves skin looking dull as you get older? Obviously, drinking lots of water can help, but hyaluronic acid can work wonders as well. If you're not familiar with this game-changing ingredient, hyaluronic acid is a naturally occurring compound found in the skin that diminishes with age. It also happens to be a super moisturizer; one gram of hyaluronic acid can help hold up to six liters of water! So you can imagine just how potent a serum formulated with hyaluronic acid can be. A single application can add serious moisture to the barriers of the skin. There are a lots of products on the market featuring this hydrating gem, but if you're looking for a formula to help revitalize your skin that works the Hyla3D HA Activating Complex from Jan Marini Skin Research is a must for your medicine cabinet. Not only is it designed to restore hydration and reduce the appearance of fine lines and wrinkles, but it also has added peptides and antioxidants to give your skin further benefits. Investing in a good product featuring hyaluronic acid is an easy way to boost health your skin by applying a small amount to the face in the morning and evenings, so make sure to stock up ASAP!
3 Things Every Woman Should Do To Keep Her Skin Healthy During The Winter
The colder it gets, the harder it can become to keep your skin healthy and radiant. Sure, you may not be spending tons of time out in the sun like you did during the summer months, but that cold, dry winter air can be pretty brutal, too. Luckily, keeping your skin vibrant and nourished doesn't require revamping your entire skincare routine. Here are three simple things that you can start doing today that will keep your skin looking amazing throughout the cold weather months. 1. Drink more water. If you have trouble drinking the recommended amount of water each day (eight cups, FYI!), now is the time to break the habit. Staying hydrated is a great way to nourish the skin, as it'll help moisturize and flush out toxins. Even better, water is essential to a glowing complexion. 2. Use a more powerful moisturizer. In the cooler months, your skin can get extremely dry, especially on the sensitive areas on your face. To combat this, think about adding a serum to your skincare routine like Jan Marini Skin Research's Transformation Face Cream. It's formulated with anti-aging peptides and antioxidants, it's ultra hydrating and it'll keep skin smooth and silky despite the seasonal chill. 3. Wear sunscreen. While the temperatures may feel drastically lower, you still need to break out the sunscreen every single day. Sun damage is a common skincare issue that's easily solved by remembering to apply daily. A great tip: Pack a sunscreen in your bag so you can apply whenever you remember.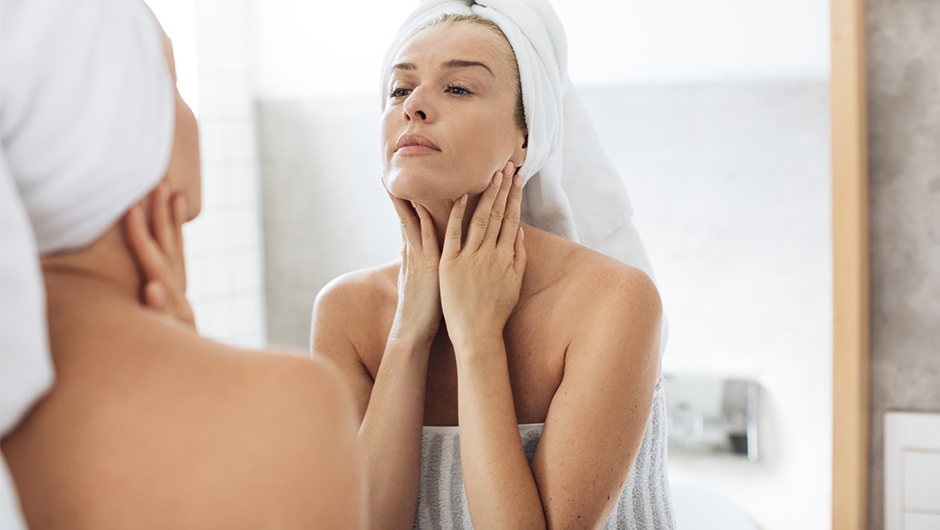 Your Winter Skincare Routine Isn't Complete If You're Skipping These Four Steps
Most women are super diligent about protecting their skin during the sunny summer months, but come cold weather? Some of us start to slack. We're telling you now, so consider yourself warned: take care of your skin in the winter! The chillier months are actually the time you should start doubling up on your skincare efforts, as the cold, dry weather can be unbelievably harsh on your skin. Ready to commit to an effective skincare regimen for the new season? Here are four essential steps you should never skip: 1. Invest in a quality skin corrector. Your face deserves it's own dedicated regimen and Jan Marini Skin Research's Marini Luminate Face Lotion ($98) is a great option for this time of year. It revitalizes skin that's still feeling the effects of too much sun, fights off hyper-pigmentation and reduces lines and wrinkles. Get this: it will also give your skin a youthful glow! 2. Always use sunscreen. This cannot be said enough: don't leave the home without sunscreen! It may seem like the sun's rays aren't as bad when the temps are lower, but they're just as damaging to your skin. Step it up, be diligent and put on SPF every day. 3. Use a mild facial cleanser. Your normal facial cleanser could be too strong, as your skin may not be getting the same level of hydration in the cold months. Look into substituting your regular cleanser for a milder one that won't dry out your skin as much. 4. Don't forget about your lips. The lips are a sensitive area that's commonly overlooked, but they can become chapped, cracked and flaky as the temps drop. Remember to moisturize them (often!) with a good lip balm.
This Is The One Product You Need To Add To Your Skincare Routine In Winter
As the seasons change, so should your skincare routine. Just think about it: all summer long your face has become accustomed to a specific regimen and an environment with tons of heat and humidity. Cooler fall and winter air not only tends to be a lot drier, but it also causes dead skin cells to accumulate faster. So the product you absolutely, positively need in your cold-weather skincare regimen? An exfoliator! Cleansing your face is great for getting rid of dirt and makeup, but truly ridding your skin of dead cells requires an exfoliator. This is the product that helps uncover the glowing, fresh complexion hidden within. As temperatures drop, step up your skincare routine by exfoliating once a week (two at the very most!). This will also helps the skin absorb the moisturizers needed to help replenish skin layers. With so many exfoliators out there, where should you turn? One of our favorites is the Marini Holiday Exfoliator ($90) from Jan Marini Skin Research. This limited-edition product includes physical and chemical agents such as proteolytic enzymes and glycolic acid to polish the skin leaving you with a silky, smooth finish. Bonus: The Marini Holiday Exfoliator features a festive sugar cookie scent that's as delectable as it is effective.
Here's How To Get Your Hands On The Refinery29 x Walgreens Beauty Box
There just something about a beauty box that's so enticing. Even if you're already receiving more than you really need each month, it's hard to resist subscribing to another just to see what's inside. Here's some good news, though: there's a new beauty box on the block and it doesn't require a monthly subscription. Refinery29 recently teamed up with Walgreens on a box full of goodies including hair care products, skincare and more. Want to get your hands on this box? It's easy! Just buy $30 worth of qualifying P&G beauty products at Walgreens, then visit theR29collection.com to claim your box. SHOP WALGREENS NOW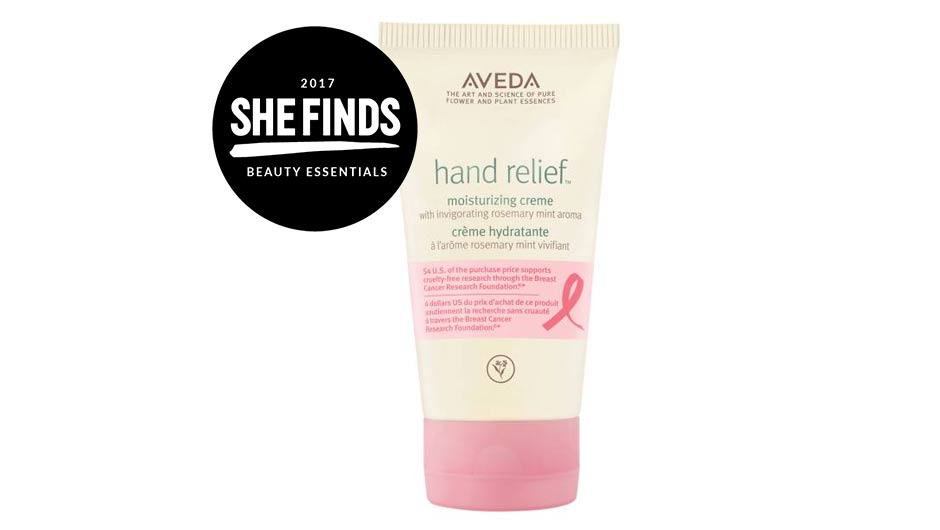 This Is The One Hand Cream You Absolutely, Positively Need For Winter…
As soon as the weather drops below 70, I'm one of those people perpetually wrapped in a scarf or blanket. The cold weather just doesn't agree with me and nothing suffers more than my hands. Between washing them multiple times each day and the dry air, my hands are need serious TLC the moment it stops feeling like summer. Luckily, I recently got to try Aveda's Hand Relief Moisturizing Creme and it was like the angels from heaven heard my cries. This hand cream is incredible. I keep a bottle on my desk and every time I wash my hands, then lather them down, I'm amazed by how quickly it absorbs. There's absolutely no greasy residue, but it does leave my hands super soft. What I love most, though, is that it doesn't have a super sweet scent like most hand lotions. Instead, the rosemary mint combo is nice, invigorating and subtle. I actually find myself applying it even when my hands aren't dry because I find the scent so refreshing. Bonus: The smaller size is perfect to keep in your handbag and it's only $9! Get one ASAP! SHOP AVEDA'S HAND RELIEF CREME NOW Be sure to check out our favorite drugstore beauty products. [Photo: Nordstrom]
5 Beauty Products Sephora Can't Keep In Stock Right Now
5 Target Skincare Products With Incredible Reviews & Reputations
You don't necessarily have to spend hundreds, or even thousands, of dollars on expensive treatments in order to achieve flawless skin. You can actually achieve the same results by relying on some of the most inexpensive products that are right in front of you on those drugstore shelves. Believe it or not, the Target beauty aisles have plenty in store for you (both literally and figuratively). Luckily, Target skincare products are linked with customer reviews online so you can do your research before finally deciding on your next purchase. Let's dive into five particular Target skincare products with incredible reviews and reputations so you can flawlessly prep your skin in no time. Remember, the best-looking makeup is always thanks to a base of glowing supple skin. 1.  Yes, Palmer's swivel stick looks a lot like a glue stick, you're right. But before you think that makes it ineffective, you should know the wonders it works for every cracked surface of your skin. This Palmer's Cocoa Butter Formula Swivel Stick offers the ultimate moisture for your skin. The swivel stick doubles up to help dark spots and blemishes while also moisturizing your face and body. Palmer's® Swivel Stick® Lip Moisturizer - Cocoa Butter Formula® - 0.5 oz ($2.19) 2.  The CeraVe skincare line is also a must-have for flawless skin, and luckily, you can get it from Target. This CeraVe moisturizing cream has been accepted by the National Eczema Association and guarantees to help retain your skin's natural moisture. It also conveniently comes with a pump-- so less mess! CeraVe Cream With Pump 16 oz ($11.19) 3. Now, let's move onto skincare just for your face. It's no secret that charcoal skincare products have been super popular in the beauty world lately, and that's because they actually work! You can test it out for yourself with this Bioré pore penetrating charcoal bar. The bar cleanses and exfoliates your skin while drawing out any impurities. What a lifesaver! Biore Pore Penetrating Charcoal Bar - 3.77 oz ($5.99) 4. Now if you're looking for a more natural and eco-friendly skincare product then we've got the perfect suggestion in store for you. You should definitely consider trying out the Raw Sugar Reviving Facial Cleanser, packed with nutrients and vitamins, for the freshest skin. Its packaging is also made with 25 percent of post-consumer recycled materials. It can easily become your favorite go-to cleanser for a good deep clean! Raw Sugar Reviving Facial Cleanser - 6.8 oz ($9.99) 5. Let's go back to talking about moisture, which is an essential component of your skin to focus on as the temperatures outside cool down. Luckily, this Vaseline Deep Moisture Vitamin E Petroleum Jelly Cream boosts your skin's moisture by 200 percent, and provides long-lasting moisture for 18 hours. The cream can be applied generously to both your face and body, or really anywhere you're experiencing extra-dry areas. You'll see smooth skin in little to no time! Vaseline Deep Moisture Vitamin E Petroleum Jelly Cream 4.5 oz ($3.72) Are you looking for more Target content? If so, be sure to check out the one pair of Target leggings everyone is buying right now, and the fall shoe trends you need to shop at Target ASAP. [Photo: Shutterstock, Target]
This Is The One Body Lotion You Need Before Winter
Don't get me wrong, I love fall and the cooler weather. But just like in summer, the shifting weather can really take a toll on your skin. Colder temps and less moisture in the air can mean rough, dry, dehydrated skin for lots of women (myself included!). Want to keep your skin bright, soft and moisturized all winter long. Then splurge on exo's Bio. digital Perfection Body Lotion ASAP! First things first, yes this lotion is pricey. A single bottle will set you back almost $80 (*gasp, I know*), but take my word for it, it's so worth it. Why? This lotion quenches and soothes skin to make it visibly firm and nourished unlike any product I've ever used before. Simply lather yourself from head to toe using just a few pumps and you'll immediately notice how much more luminous and radiant your skin looks. Use and the regular and you'll soon fall in love with how soft and smooth your skin feels. The secret formula that makes this lotion so incredible? It feature Zen3 technology that rejuvenates skin from the cellular level up. Together with potent natural ingredients, the lotion visibly firms, nourishes and clarifies all skin types. Yes, you read that right--all skin types! If the winter blues are already starting to settle in, this is just the pick-me-up you need. Treat yourself--you deserve it! SHOP EXO'S BODY LOTION NOW Be sure to also check out 5 ways to wear Converse this fall and the one haircut every fashion girl will be getting this fall.
I Tried Dr. Brandt's Best Selling Magnetic Mask And It Worked Wonders On My Skin
From sheet to clay, masks are having a major beauty moment these days. Not only are they a great way to relax and wind down at home, but they also offer serious skincare TLC. Like most beauty lovers, I'm always game to try a new face mask, especially one that's a bit out of the ordinary. So when I got my hands on Dr. Brandt's new Magnetight Age Defier mask, I just had to put it to the test. What exactly makes this mask like no other? Instead of removing Dr. Brandt's Magentight Age Defier mask with water, you take it off with a magnet. Yes, a real magnet! The electromagnetic interactions between the ingredients of the mask and the magnet actually enhance your skin's ability to rejuvenate itself. The mask itself is made of a variety of ingredients some of which include tourmaline which is one of nature's most energizing minerals ground into powder and mixed with firming peptides. The mask ingredients coupled with the magnetic pull when removing purifies your skin, removes toxins, reduce signs of aging and makes your skin look more energized. Best of all? It's really easy to use! First, you spread a thin layer over your cleansed skin and leave on for 5-10 minutes. Then, wrap the magnet with a tissue and glide it over your face until the mask has been completely removed. Lastly, massage your face to infuse any remaining product into your skin. That's it--really! I've used the mask a few times over the last month and I can totally see a difference in my skin. My complexion is visibly brighter and more radiant. I'm in love! Want to try the mask for yourself? Use code MAGNET45 at checkout to receive 45% off the mask! SHOP DR. BRANDT'S MAGNETIGHT AGE DEFIER MASK NOW
We're Giving Away 50 Travel Size Award-Winning Jan Marini Skin Care Management System Kits #SampleSaturday
It's no secret: clear, healthy skin is the one thing that every woman wants. Unfortunately, most of us struggle--somewhat endlessly--with finding the right combination of products that will cleanse, moisturize, repair and rejuvenate your skin on a regular basis. But as tiresome as it may be to search for that magic mix in a set, it's not an impossible task. The kit that will answer all your common skin woes? Jan Marini's Skin Care Management System. And we're beyond thrilled to be teaming up with our friends at Jan Marini Skin Research to give 50 SHEfinds readers the starter version of this award-winning skin regimen (valued at $190!). Voted the Best Anti-Aging Skin Care System for seven consecutive years by NewBeauty Magazine, this regimen helps to combat fine lines, wrinkles, uneven texture and sun damage. Talk about the total package! Leveraging ingredients like Vitamin C, peptides, growth factors, AHA and BHA exfoliators, hydrators, and sunscreen, this system is ideal for normal to very dry skin. Here's what's included in every system: – An exfoliating cleanser – A Vitamin C serum – A resurfacing lotion – A growth factor, peptide and antioxidant cream – A broad spectrum SPF Ready to finally clear up your skin for good? Enter below to win this must-have kit. Good luck! PS: Right now, Jan Marini Skin Research is hosting their Fall National Event, and you can score a free Bioglycolic Face Cleanser (while supplies last) just by signing up and visiting your nearest location. (function(){ function loadScript(url, scriptId, callback) { if(document.getElementById(scriptId) != null) { return; } var script = document.createElement('script'); script.type = 'text/javascript'; if (script.readyState) { script.onreadystatechange = function() { if (script.readyState === 'loaded' || script.readyState === 'complete') { script.onreadystatechange = null; callback(); } }; } else { script.onload = function() { callback(); }; } var scriptIdAttr = document.createAttribute('id'); scriptIdAttr.value = scriptId; script.setAttributeNode(scriptIdAttr); script.src = url; document.getElementsByTagName('head')[0].appendChild(script); } function loadEmbed(){ var iframes = document.getElementsByClassName('campaign_embed'); for(var i = 0; i < iframes.length; i++) { iFrameResize({ enablePublicMethods: true }, iframes[i]); } } loadScript( '//d2xcq4qphg1ge9.cloudfront.net/javascript/responsive_embed/20150624/iframeResizer.min.js', 'campaignEmbedder', loadEmbed ); })();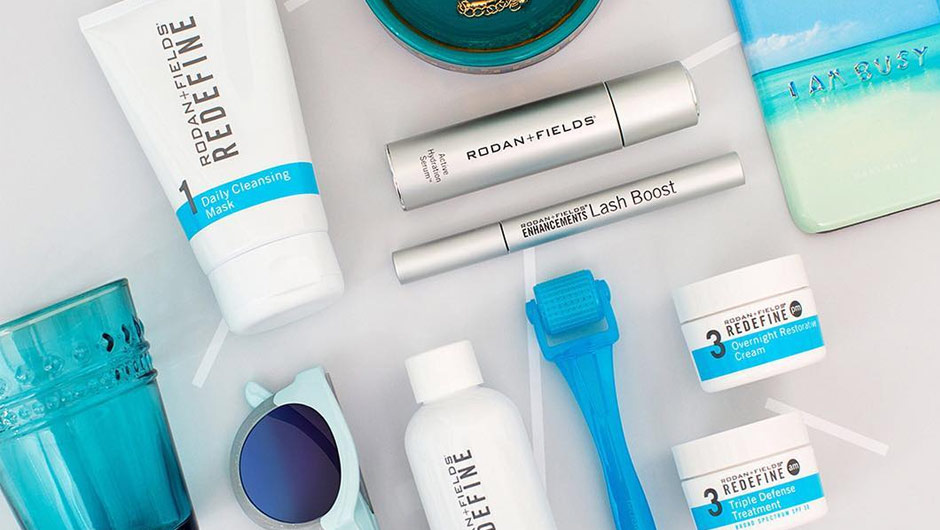 The One Rodan & Fields Product Every Woman Should Own For Flawless Skin
Once you're well into your 30s you definitely have your morning and nighttime skincare regimen down pat. If that's the case for you then you may be stubborn when it comes to testing out new products. As the saying goes-- if it's not broken, don't fix it. However, there's one skincare line that's taking everyone by surprise due to its amazing results. By using it, you can not only make imperfections fade-- you can get rid of them and reverse your skin to looking the best it ever has. One specific product even tackles hydrating your skin. Are you ready to find out which one it is? Your answer: Rodan + Fields Active Hydration Serum. It's no secret that the summer heat can do some serious damage to your skin. Take a moment to analyze your skin, has it been feeling dried out and not supple anymore? If so, your skin is in need of intense hydration ASAP. Luckily, the Rodan + Fields Active Hydration Serum works wonders when it comes to repairing and replenishing your skin. Rodan + Fields Active Hydration Serum ($108.00) It's essential to find a solution for your skin's dryness as soon as it happens because it can actually makes you look much older than you are-- and who wants that? According to Rodan + Fields, the R+F Active Hydration Serum is clinically tested to increase your skin's hydration levels by 200 percent after just one use, and it can also hold that intense hydration for up to eight hours. I mean, how amazing is that?! [Photos: instagram.com/rodanfields] Now, you may be wondering how this Rodan + Fields lifesaver exactly works. Thankfully, the Rodan + Fields website breaks it down for you. According to R+F, the serum contains both Hyaluronic Acid and Glycerin levels so that your skin can absorb water from the atmosphere surrounding you. Because of this, your skin is able to create a layer that stays moisturized and supple all day long. In a statement on the Rodan + Fields website, Dr. Katie Rodan and Dr. Kathy Fields explain the reasoning behind creating this amazing serum: "Dry skin lies. It says you're older than you are. All skin, regardless of type, can benefit from more hydration. That's why we developed Active Hydration Serum, which raises the skin's hydration level by 200% from the very first use."  [Photo: Shutterstock] You skin may actually be begging for extra moisture right this second. Pay attention to the clues that your skin is trying to give you. If it's looking drier and older than it ever has, you may just need to hydrate it! And you can do so by not having to spend crazy amounts of money on skincare treatments that actually work and show results. We've got all the tips on how you can keep your skin looking youthful and how you can reverse the aging process. For more content, make sure to check out The One Rodan & Fields Product Every Woman With Oily Skin Should Own and The One Skincare Mistake That's Aging You, According To A Dermatologist. You'll have flawless skin in little to no time! [Photo: instagram.com/rodanfields]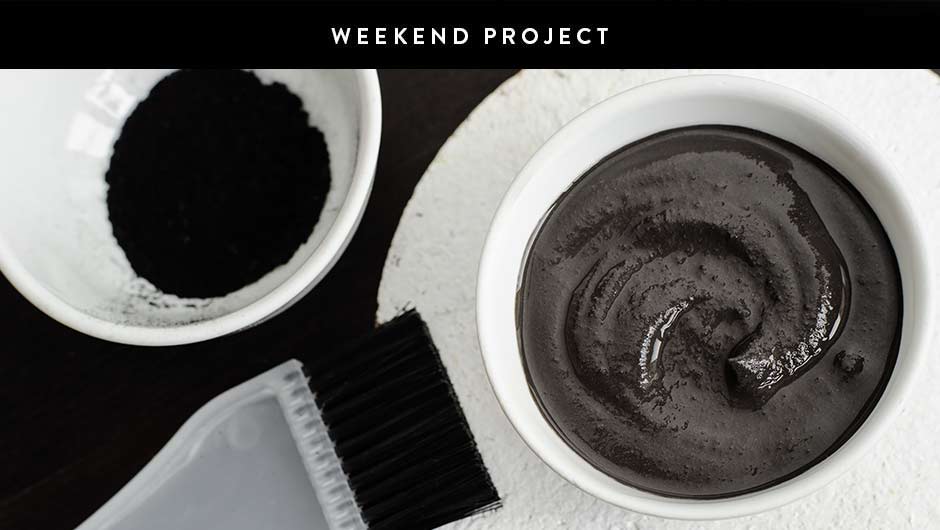 Weekend Project: Make Your Own Charcoal Face Mask
Who doesn't love a spa day? No one! And after a long week filled with work and other obligations, it's nice to step back, meditate, and get a little bit of pampering. So if you're looking to step up your self-care routine in a big way this weekend, try making your very own charcoal face mask. It's actually super easy! You only need to buy three ingredients to make a cleansing mask. What are they? Activated charcoal power, bentonite clay, and honey. Depending on the amount that you want to make, combine the same amount of activated charcoal and bentonite clay. Then add in equal parts water. Drop in some honey (try half the amount of the first two ingredients), and mix it all up. Voila! Your very own mask. But you don't have to stick to this mixture. There are tons of ways to get creative and alter your personal mask formula. Think about using aloe vera or apple cider vinegar in the mixture. You can also add in essential oils for scent and other nourishing benefits. Have fun! Be sure to check out how to make your own chemical free shampoo and how to make your own tinted lip balm.
The One Thing You Should Never Do To Your Hair Right Before You Go To Bed
You have already picked out and organized your shower haircare products so that you can get strong and healthy hair. But besides taming your hair both in and out of the shower, do you give much thought to how those products affect more than just your hair? You want to consider how these products affect not only the skin on your scalp, but also your skin elsewhere. This is especially important to consider if you're one that likes to take a shower right before you go to bed. If you're a nighttime bather then there are hair mistakes before bed you should avoid. You actually shouldn't use hair products on your wet hair before you go to bed because the products can cause acne when you hair rubs against your face. Dermatologist David A. Colbert, M.D., tells Teen Vogue that products may cause your skin to react in different ways. Acne caused by hair products happens when your pores get clogged with the ingredients and when your skin is inflamed by the product. "Gels, pomades, and hairsprays tend to be the most irritating," David says. It's important to remember that acne can be found on more places than just your face. Your haircare products may also affect places like your chest and back where your wet hair would naturally fall after you use product on it. So, it's definitely essential to think twice about using gooey hair products on your wet hair if you plan to shower right before heading to sleep. The American Academy of Dermatology further investigates what causes your hair products to make you breakout. According to the Academy, acne caused by hair products is so common that it has its own name for the condition-- acne cosmetica. The Academy further states that getting rid of this kind of acne is relatively easy, and it also notes that this acne can occur even if your skin isn't typically acne-prone. You should simply see your skin calm down once you stop using the products. If you don't, you should then consult with a dermatologist. Are you looking for even more pro tips? According to the Academy, you should always look for products that have one or all of the following phrases on the labels: Won't clog pores Oil free Non-comedogenic Non-acnegenic You can help to prevent breakouts and still shower before bed by sleeping with your hair in a bun. There are plenty of reasons why you should sleep with your hair in a bun. Sleeping with a loose bun helps your hair to relatively stay in place, and doing so can prevents tangles and frizziness. You can also save your back and chest from acne if you choose to place your wet hair into a bun before going to sleep. Ideally though, you should add extra time to your morning routine and plan to shower once you wake up every day. Showering at night may be the culprit of any unwanted adult acne that you have. And let's be honest, nobody's got time for that. [Photos: Shutterstock]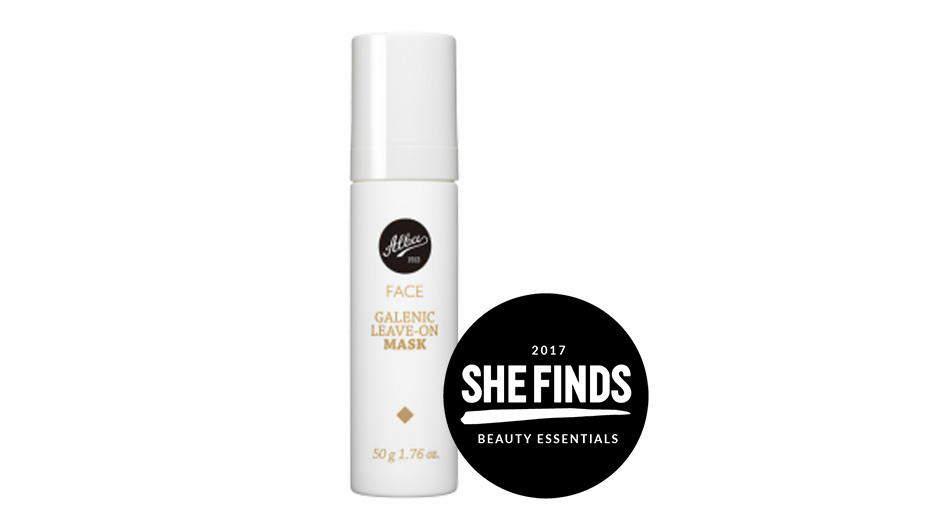 Want To Wake Up With Seriously Stunning Skin? Use Alba 1913's Galenic Leave-On Mask Before Bed
There are some days during the work week when I'm so exhausted that I literally remove my makeup and go straight to bed. No toner, no night cream, no under eye gel--nada. Of course, when I wake up in the morning, I 100% regret that decision. That's why I've become religious about using Alba 1913's Galenic Leave-On Mask. A quick rub down of this stuff before my head hits the pillow and I'm always amazed by how bright and luminous my skin looks the next morning. Made with Vitamin A, Hyaluronic Acid, Marigold Petal Extract and Natural Shea Butter, this supremely hydrating leave-on, overnight treatment not only replenished moisture and oxygen over several hours, but it also helps even out skin tone. I can attest that it also leaves my skin so ridiculously soft that some days I don't even wash my face in the morning. I just let this stuff keep doing its magic. If you've never heard of Alba 1913, you're in for a treat. It's the new beauty brand from Free People and there are so many incredible products. In addition to this leave-on mask, which is my absolute fave, I'm also in love with the Cleansing Micellar Water, which is super gentle, but effective. If you need some new beauty treats for fall, this is the brand to splurge on. You'll be so happy you did! SHOP ALBA 1913'S GALENIC LEAVE-ON MASK NOW Be sure to check out this yummy fall candle.
Target Shoppers Are Obsessed With This $15 Mud Mask–I Am, Too
I never really got what all the hype about masking was about until I tried one. And like most women, I've been hooked ever since. I love a good peel off mask, but when it comes to mud masks, this one from SheaMoisture is my absolute fave. The consistency is divine. It goes on smooth and cool and almost immediately you can feel it penetrating your skin, sucking out the dirt and impurities. My Friday night ritual includes pizza, then slathering my face in this goodness while I veg out on TV. After just 10 minutes, my skin is softer and more radiant and it feels like all the stress of the week is washed away when I rinse the mask with warm water. Another reason I'm in love with this mask? I used to break out around "that time of the month" like clockwork. Then I tried using this more often the week before and during my period and what do you know? No more painful, red zits! Given my almost immediate obsession with this mask, I had to find out if I was the only person swooning. Turns out, I was late to the party. This mask has almost 2,000 good reviews on target.com. 2,000 people! If that's not enough to convince you to treat yourself, I don't know what it. SHOP SHEAMOISTURE'S CLARIFYING MUD MASK NOW Be sure to check out bkr's new $185 reusale water bottle. [Photo: Target]
Don't Miss Your Chance To Win An Award Winning Pro-Collagen Marine Oil From Elemis #SampleSaturday
If your skin could use some serious TLC after a long, hot summer, we've got you covered. Elemis has long been one of our favorite skincare brands and we're thrilled to finally be partnering with them on this week's #SampleSaturday giveaway. The amazing prize up for grabs? 50 of their bestselling Pro-Collagen Marine Oil! This unique replenishing oil contains a trio of super seaweeds that deliver max hydration. But that's not all. This miracle worker also reduces the appearance of fine lines and wrinkles on every complexion and skin type. Trust us, after just a  few uses your skin will feel totally refreshed and renewed. Ready to restore your skin back to its glory? Enter to win your free Elemis Pro-Collagen Marine Oil below. (function(){ function loadScript(url, scriptId, callback) { if(document.getElementById(scriptId) != null) { return; } var script = document.createElement('script'); script.type = 'text/javascript'; if (script.readyState) { script.onreadystatechange = function() { if (script.readyState === 'loaded' || script.readyState === 'complete') { script.onreadystatechange = null; callback(); } }; } else { script.onload = function() { callback(); }; } var scriptIdAttr = document.createAttribute('id'); scriptIdAttr.value = scriptId; script.setAttributeNode(scriptIdAttr); script.src = url; document.getElementsByTagName('head')[0].appendChild(script); } function loadEmbed(){ var iframes = document.getElementsByClassName('campaign_embed'); for(var i = 0; i < iframes.length; i++) { iFrameResize({ enablePublicMethods: true }, iframes[i]); } } loadScript( '//d2xcq4qphg1ge9.cloudfront.net/javascript/responsive_embed/20150624/iframeResizer.min.js', 'campaignEmbedder', loadEmbed ); })();
The One Mary Kay Skincare Product Every Woman Should Own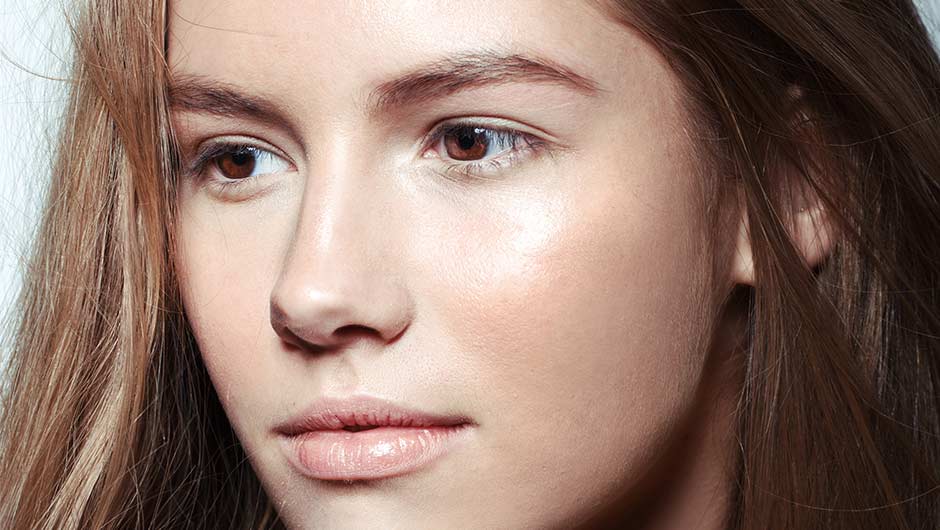 The Correct Order To Apply Your Skincare Products
It can seem like your cabinet is stocked with a surplus of unnecessary skincare products. But when you find out how your toner effortlessly paves the way for your vitamin C serum to make your skin its most radiant, you'll be happy you invested more in skincare and less on shoes (seriously!). The order in which you apply your skincare products is as important as the products themselves. The simplest way to maximize the efficacy of cleansers, toners, serums, moisturizers, eye creams, and sunscreen lotions is to follow a few simple steps when applying them each day. The same way you'd never put icing on cookie dough without baking it first, you shouldn't even think of moisturizing or layering on SPF until you've mastered the steps that come before it. Here is the correct order to apply your skincare products. 1) Cleanser Your healthiest skin begins with clear, clean pores that are free of makeup and sebum, which clogs pores and leads to pimples, blackheads, and whiteheads. Use a gentle oil-based cleanser to remove all traces of makeup (the oil is a magnet for excess oil on your skin and, contrary to what you may have been told, won't make oily skin more greasy). This is a great time to break out exfoliating cleansers, especially if you suffer from dry, flaky skin. If you want, you can follow an oil cleanser with a water-based cleanser (otherwise known as the K-beauty double cleanse treatment) to give skin a thorough cleansing, but if you feel this isn't necessary, skip to step number two. 2) Toner If your cleanser takes away even a hint of hydration from your face, toner can be used to balance your skin's natural oils and give it right back. A soothing, gentle toner made with ingredients like aloe vera can reduce redness in the skin, make pores appear tighter and more refined, and set the canvas (your lovely skin) for serums to penetrate deeper. Apply toner to a cotton square or spritz it right onto your skin. 3) Serum Most serums are made with small molecules that penetrate deep into the skin and can deliver highly effective ingredients like vitamin C, which destroys free radicals and brightens your complexion, wrinkle-fighting retinol (which should only be used at night), ceramides to strengthen your skin's natural barrier and soften skin, and a load of other antioxidants. Apply a few drops, which go a long way, after your skin absorbs the toner. If you need to add a pimple fighting product to your routine, apply it before serum and allow it to dry first. 4) Eye Cream With regular use, an eye cream that contains ingredients like niacinamide, hyaluronic acid, caffeine, and peptides can smoothen the delicate skin around your eyes, prevent crow's feet, and even make those dark circles lighter. Using your ring finger, apply cream to the outer corners of your eye and dab lightly. Let it absorb fully before applying moisturizer. 5) Moisturizer Regardless of your skin type, your complexion will benefit from moisturizer. A moisturizer for dry skin may contain ingredients like exfoliating lactic acid and hyaluronic acid and ceramides that lock in moisture. An example of an effective oily skin moisturizer is a lightweight gel that contains dimethicone to absorb oil and make skin look matte. No matter what your skin type, find a moisturizer that works for you and commit to using it every day for healthier skin. 6) Sunscreen Rain or shine, sunscreen is probably the single most important skincare product you can use. Apply a layer of SPF 30 or higher at the tail end of your routine and wait at least 15 to 20 minutes before going outside.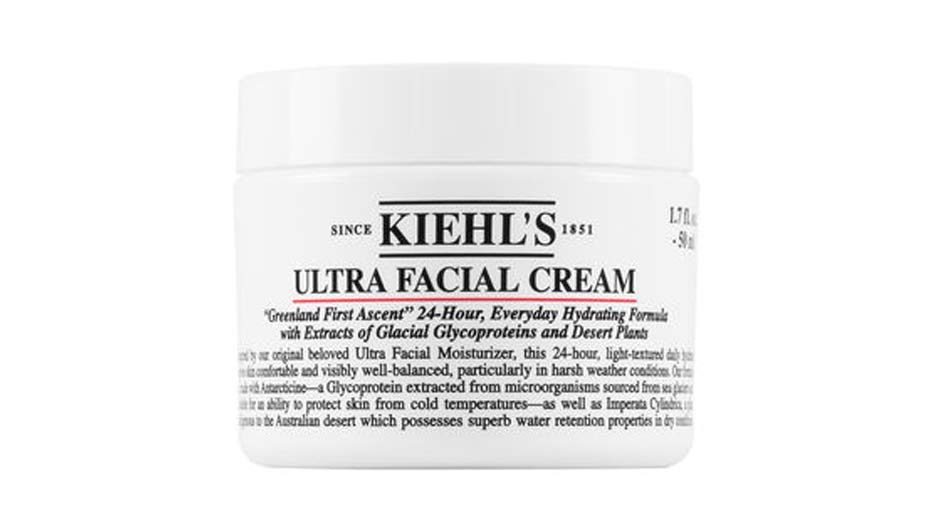 The Best Kiehl's Moisturizer Dupes You Need To Try For Gorgeous Skin
For years, one brand of moisturizer has been regarded by those of us who suffer from extremely dry skin as a lifesaver: Kiehl's Ultra Facial Cream. This bestselling, classic moisturizer is everything to everyone — whether you have dry, oily, normal, combination, or sensitive skin, this brand keeps your skin hydrated and protected from the elements for 24 hours. It's number one function is as a luxurious cream that absorbs rapidly, but leaves even the driest skin types flake-free and soft as silk. Kiehl's is so special it even earned the distinction of being the facial cream used by six explorers who completed the first-ever ascent of Greenland's crazy-cold peaks in 2005. Needless to say, it isn't easy to find another moisturizer that can compete with Kiehl's rich formula, which includes desert plant extracts and squalane, which restores your skin's natural moisture barrier. But there are some pretty great moisturizers out there that offer amazing protection to very dry skin types. Here are 4 Kiehl's moisturizer dupes you need to keep on your radar. 1) First Aid Beauty Ultra Repair Face Moisturizer Made with soothing colloidal oatmeal and shea butter and especially ideal for sensitive, reactive skin types, First Aid Beauty Ultra Repair Face Moisturizer is the product that can instantly banish dry skin flakes from your life and calm inflammation. Its other star ingredients include ceramide 3, which locks in moisture for the smoothest skin imaginable, and a blend of antioxidants that improve your skin's texture and help brighten your complexion. In clinical studies, this cream was actually proven to increase hydration by 169 percent immediately after applying it — if that isn't enough of a reason to give it a whirl, consider this: it can even help relieve itch and discomfort from eczema. 2) Amarte Aqua Lotion It can tricky to find a lotion that eliminates dry patches in oily and normal skin types — most creams are a little too rich and can clog pores and cause pimples and blackheads. But Amarte Aqua Lotion is that perfectly rare combination of light and just soothing enough to relieve occasional bouts of dryness in otherwise oily skin. Its key ingredients include purified nano-sulfur, which purifies and soothes (but also helps heal acne), allantoiin to soothe skin, and brightening arbutin. Its impressive list of flower extracts and essential oils is nothing to laugh at, either. 3) Dr. Jart+ Ceramidin Cream One of the best things about many Korean beauty products like Dr. Jart+ Ceramidin Cream is that they offer incredible bang for the buck and often contain revolutionary ingredients that are especially gentle on sensitive skin types. This cream, which is ideal for all skin types, considers ceramides its secret weapon and these molecules support your skin's barrier with time-release moisture that lasts up to 26 hours. This cream also has licorice root extract and aloe vera to relieve redness and irritation. 4) Olay Complete All Day UV Moisturizer SPF 15 Sensitive Skin When your skin requires a dose of moisture and sunscreen for daytime protection, you needn't sacrifice one for the other. Olay Complete All Day UV Moisturizer with SPF 15 is ideal for sensitive skin because it's made with zinc oxide, aloe vera, and vitamin E. It's also free of fragrance, oil, and PABAs and delivers a satisfying moisture barrier that never feels greasy or sticky.
Weekend Project: How To Make Your Own Tinted Lip Balm
How many times have you purchased a super gorgeous lipstick, only to realize you probably will never wear it? I know that this happens to me all the time. Instead of letting it sit and collect dust or tossing it in the trash, there is another use for it! You ready for this? Turn it into a tinted lip balm! The color will be toned down a notch and your lips will be kissable as ever. Making your own tinted lip balm is surprisingly easy. Just take the lipstick you're going to use for the project, Vaseline (or any type of petroleum jelly) and coconut oil. Mix these ingredients together in any ratio you'd like. Color too light? Add a little more lipstick? Color still too bold? Add some more Vaseline. Super easy, right? And you just saved yourself the hassle of throwing a lipstick (and cash!) in the garbage. Be sure to check out DIY split-end repair and make your own texturizing sea salt spray.
Bad Skincare Habits You Need To Break In Your 30s
You're never too old to break a bad habit — especially if you've acquired a few bad skincare habits that need to be dealt with ASAP. Your 30s is the perfect time to reevaluate your skincare routine, identify problems that could be contributing to acne, skin lines, or pigmentation issues, and tackle them. There's a solid chance all you'll require is a few minor tweaks and adjustments, a bit more sunscreen, and a bit less time obsessing over zits or watching late night TV (because sleep is everything). These six bad skincare habits are more common than you probably think. We make some of them without even realizing the effect they can have on our skin. But there's good news: most are reversible. Squash those bad habits now and your skin will benefit for years to come. You Sunbathe There was a time, not long ago, when health and wealth were associated with glowing skin you could only get from hours of sunbathing. Of course, we're now very well aware of how UVA and UVB rays are harmful to our skin and health and can cause premature aging. If you consider yourself a sun worshipper, be sure to invest in a separate facial sunscreen with broad-spectrum UV 50 protection. Wear a hat. And try to avoid lounging in direct sunlight between the hours of 10am and 2pm. You Forget To Wear Sunglasses When you were a teen, sunglasses were a fashion statement and little more. They're still a fun accessory that can change up your style, but they're also crucial to wear to protect your eyes from damaging UV rays. Wearing sunglasses that are marked 100 percent UV protection is one of the best steps you can take (along with finding a great retinol eye cream) to prevent crow's feet. You Fall Asleep Without Washing Your Face You've had another late night out, your makeup looked amazing, and now you're way too tired to wash it all off. Taking a few minutes to properly remove foundation, powder, concealer, and even lipstick with a oil-based cleanser will keep your pores from getting clogged and can prevent pimples, blackheads, and whiteheads from forming — even from stubborn places like around your lips. If washing your face is a total hassle, keep cleansing wipes on a nightstand for a fast, water-free cleanse before bed. You Use Abrasive Exfoliants After being told how important it is to exfoliate in order to remove dead skin cells and unclog pores, a lot of us did just that — and then we overdid it or used products that aren't doing our skin any favors. Some of the more abrasive physical exfoliants that contain large grains, salt particles, or involve scrubbing with tough brushes, can aggravate sensitive or even regular skin types. They can even cause tiny tears in delicate skin and result in increased breakouts. Stick with gentler chemical exfoliators with BHA and AHA acids, such as glycolic and lactic acids. You Aren't Getting Enough Sleep As if you needed another reason to get Netflix: it helps you get in your zzz's when you need them so that you can watch your favorite shows without losing sleep. Getting enough sleep is so important to great skin — sleep deprivation can actually stunt collagen formation, which helps keep your skin looking tight and youthful. Make it a point to get 6-8 hours every night — if you can learn to sleep on your back to avoid wrinkles, even better. You Pick At Zits There are far too many amazing zit products on the market these days to resort back to the old days of playing DIY dermatologist in your bathroom. Picking your pimples can spread bacteria and cause more zits. Apply a product like Mario Badescu Drying Lotion and let the blend of salicylic acid and calamine work its zit-zapping magic while you sleep.
5 Target Skincare Products Every Woman Should Own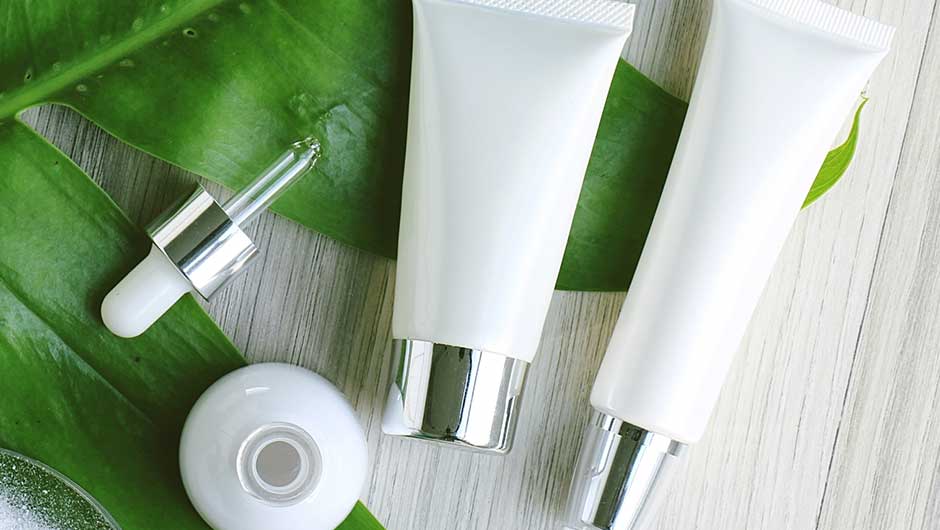 The One Skincare Product You Should Stop Using, According To A Dermatologist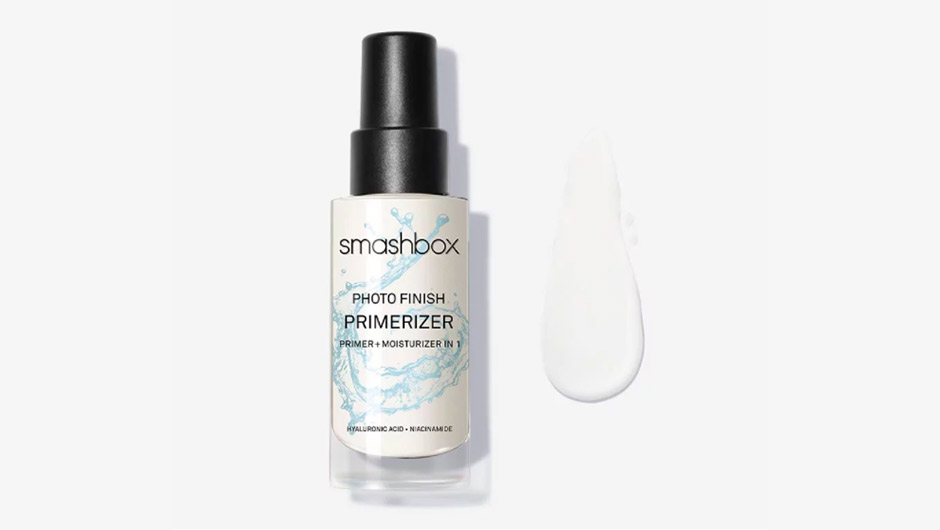 Smashbox's New Primerizer Is A Makeup Primer And A Moisturizer All In One
If you have been dreaming of finding a primer that also moisturizes your skin, look no further. Smashbox has just made dreams come true with the release of their new Photo Finish Primerizer. So what exactly does it do? It instantly increases moisture and preps skin for makeup in just one step. Talk about a time saver! Not only does it help lock in your foundation so it lasts all day, but it also prevents moisture loss. But that's not all! Smashbox's Primerizer also smooths skin, softens fine lines and improves uneven texture. It's pretty much a miracle in a bottle. Simply massage a pump or two evenly across your face with your fingertips and you are good to go for the day. SHOP SMASHBOX'S PHOTO FINISH PRIMERIZER NOW  Be sure to also check out the under the radar brand that makes the best leggings and 4 drugstore product celebrities swear by.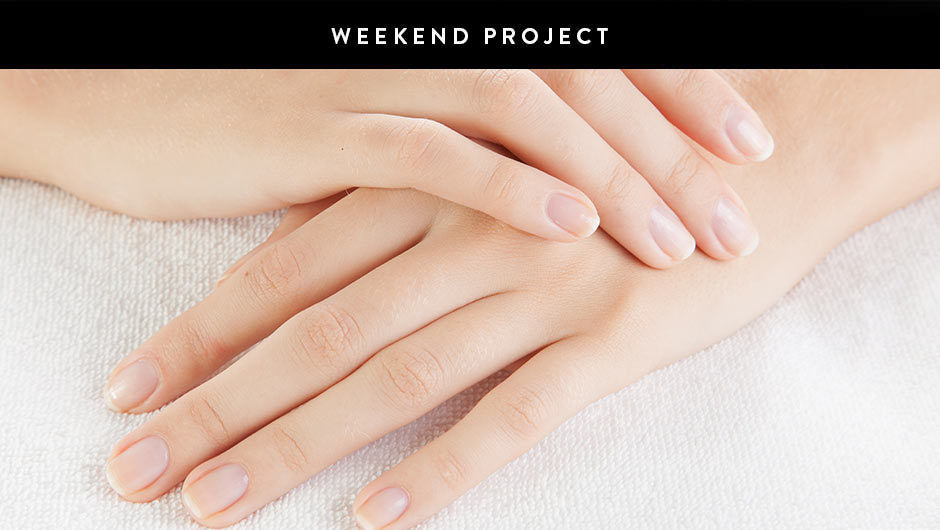 Weekend Project: Make Your Own Cuticle Moisturizer
Dry skin season is upon us, which means you should start taking extra care to ensure your skin stays super hydrated and glowy during the cooler months. One area of the body that gets dry so easily, yet we often neglect? Our cuticles. But as any nail expert will tell you, the key to a gorgeous manicure is soft, hydrated cuticles. One of the easiest ways to keep your cuticles moisturized so they never peel? Olive oil! Really! Simply take the olive oil you have in your kitchen and cover the cuticle surrounding your nails with it. Rub this in and you'll feel your cuticles instantly feeling soft and smooth. Leave this on for about 10-15 minutes so it can really soak in and then rinse gently with warm water. Repeat this a few times a week for maximum hydration. It's that easy! Be sure to check out how to make your own detox tea and how to make your own texturizing sea salt spray.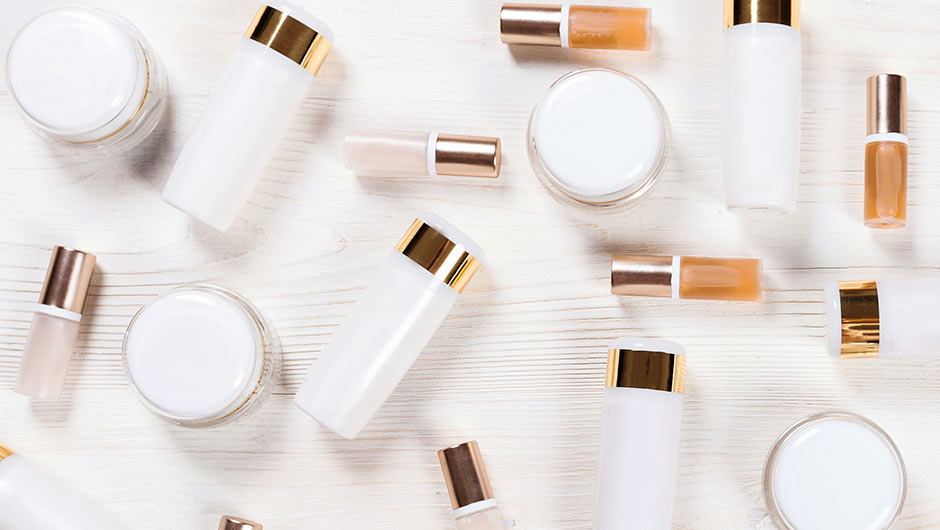 The One Anti-Aging Product You Should Stop Using, According To A Dermatologist
Bath & Body Works Relaunched Their Aromatherapy Collection And Every Scent Is Amazing
One of my favorite beauty brands? Bath & Body Works! I know you were probably expecting me to say some fancy European brand with pricey products, but the truth is Bath & Body Works is what keeps my skin soft, smooth and obviously smelling great. My latest Bath & Body Works obsession? Their newly relaunched Aromatherapy line. Bath & Body Works didn't just upgrade the packaging (which is so modern and chic now); they upgraded the scents and offerings, too! Here are the heavenly new blends: - Eucalyptus and Spearmint for Stress Relief - Lavender and Cedarwood for Sleep - Eucalyptus and Tea for Focus - Orange and Ginger for Energy - Vanilla and Patchouli for Comfort - Bergamot and Mandarin for Happiness I've had the chance to smell all the scents and here's the truth: they're all amazing. Really! I honestly can't pick a favorite because depending on my mood, they're all perfect. Obviously, aromatherapy is all the rage right now, and this incredible Bath & Body Works collections makes it so easy to reap the benefits with having to become an essential oils expert. My advice? Get something in every blend and use according to how you're feeling that day. Trust me, you won't regret having these products in your arsenal. SHOP BATH & BODY WORKS AROMATHERAPY COLLECTION NOW Be sure to check out our favorite plaid shirts for fall.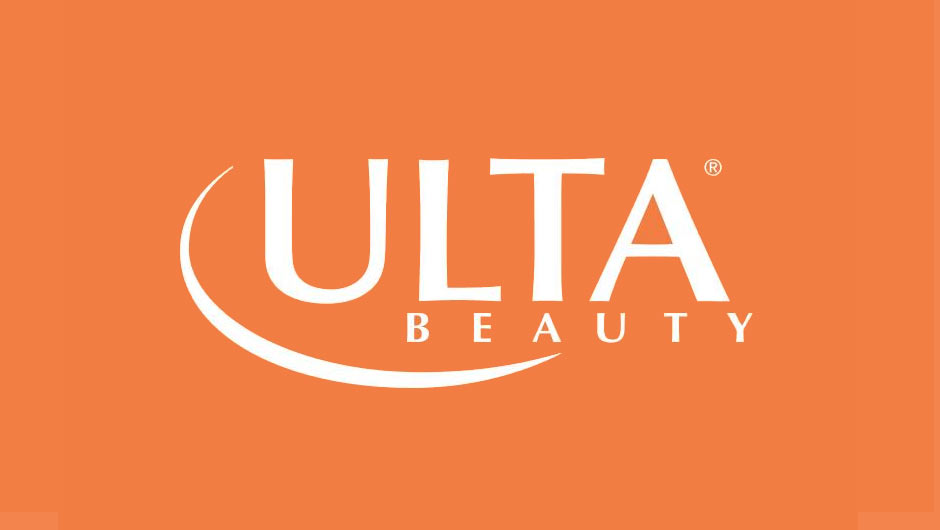 5 Beauty Products From Ulta's New Launch That Every Woman Should Own
4 Drugstore Products Celebrities Swear By For Flawless Skin
This Easy Three-Step Routine Gave Me Noticeably Clearer Skin In Just 14 Days
Like most women, I'm borderline obsessed with having clear, radiant skin. I'm still in my twenties, but that doesn't stop me from trying all the latest and greatest products that promise a blemish-free complexion. One of my favorite new skincare brands? BioClarity. I recently put their Clear Skin System to the test and I'm in love. This easy and effective system only involves three steps and helps to soothe and calm the skin, reduce the size of pores and attack bacteria that causes breakouts before it even starts. Amazing right?! Here's how it works: Step One: Cleanse. Massage a nickel-sized dab into wet skin, then rinse with warm water and pat dry. Step Two: Treat. Tap a thin amount of the gel over stressed areas of the skin with your fingertips. Make sure to let it completely sink in before moving on to the next step. Step Three: Restore. Evenly smooth 1-2 pumps of the cooling, vitamin-rich complex all over your face. And you're done! Just by following these quick and easy steps, you will see a major difference in your skin in just two weeks. Want to try BioClarity's Clear Skin System for yourself? Use code SHEFINDS at check out for 50% off your first month! SHOP BIOCLARITY'S CLEAR SKIN SYSTEM NOW Be sure to check out Kendra Scott's new fall 2017 collection.
Once And For All, This Is The Best Face Oil For Brighter Skin
Until 2017, if you had asked me to voluntarily slather my skin with oil, I would have laughed in your face. After all, it had practically been ingrained in my head since my teenage years that oil was your face's enemy, and a one-way ticket to breakout city. However, after becoming more involved in the skincare world, I've quickly come to learn that face oils are no joke. Even still, I'm always a little apprehensive when trying a new product. And when I began my relationship with face oils in particular, I wanted to take things slow. So I gave it a try with an all-natural product: Tata Harper's Beautifying Face Oil. My skin is on the dry side, so I tend to lather on the moisturizers, which often makes my face feel heavy and greasy instead of dewy. But with one pump of this oil, my face feels moisturized and replenished. Less product and more results—could you ask for more? Every morning, after washing and toning, I massage one pump of the Beautifying Face Oil onto my skin before moisturizing and putting on makeup. And after four weeks of this regimen, my skin is in the best shape it's been in years. It looks brighter, more even, and, well...beautified. Ringing in at about $70 for one fluid ounce, it isn't the most affordable option on the market. But if you're looking for a go-to, trustworthy skin-saver, or are new to face oils, you can rely on this product. And the confidence boost of seeing my skin glowing without a drop of makeup is worth every penny. [Photo: Shelby Rodriguez]
I Tried A Cleansing Balm For The First Time And This Is What Happened
I'm one of those old-school beauty lovers that's yet to experience a facial cleanser that isn't a gel, liquid or foam. Crazy, right?! That all changed, however, when I got my hands on Elemis' cult cleansing balm. Now if you've never tried a cleansing balm, it's definitely a new experience. The formula is totally different from other cleansers--in a good way. Unlike traditional cleansers, you apply this cleansing balm to dry skin. The formula is creamy, so it dissolves makeup and dirt from your face as you massage it onto your skin. Once you've covered the entire surface of your face, you simply wipe away the balm--and all the yuckiness it dissolved!--with a warm, damp cloth. (Bonus: The balm actually comes with its own luxe cloth!) Within minutes your skin will feel clean, smooth, nourished and renewed. I love how glowy my skin looks after using this. No wonder it is an award winning product. Ready to switch up your cleansing routine? Treat yourself to Elemis' Cleansing Balm stat! SHOP ELEMIS' CLEANSING BALM NOW Be sure to check out how to make your own bath bombs.