Enter Now To Win A Free Trip To Las Vegas To See Cirque du Soleil's Zumanity
Call your girls because this is a giveaway you don't want to miss! We teamed up with Booty Parlor, You & Me and Cirque du Soleil's Zumanity to offer one lucky reader and a friend the chance to win a grown and sexy weekend in Las Vegas. Here's what you could win: - Two VIP tickets to see Zumanity at the New York-New York Hotel - 2-night stay at the New York-New York Las Vegas Hotel & Casino - Round-trip airfare for two But it doesn't stop there--10 lucky runners-up will also win Cirque du Soleil merchandise! Dying for your chance to walk the strip? Click here to enter to win the ultimate grown-up experience.
The Ted Baker Customer Event Sale Is Even Better Than We Imagined
Thanks to our friends across the ocean at Ted Baker US, your week is about to get a whole lot better. Starting today until October 9 at 11:59 PM, Ted Baker is having an epic sale on their entire site, and now that everything is discounted, you have no excuse not to stock up on some of TB's best items like the Brienah Pointed Ankle Boots ($230), Ferne Exotic Base Trapeze Bag ($510) or the Riza Leather Biker Jacket ($675). With the code 20DAY, you can save on anything you want, including these three items. All you have to do is click over to tedbaker.com/us, pick out what you want and type in the code when you check out. It's simple as that. So what are you waiting for? Shop the sale now! But you better hurry. It only lasts until tomorrow. SHOP THE TED BAKER SALE NOW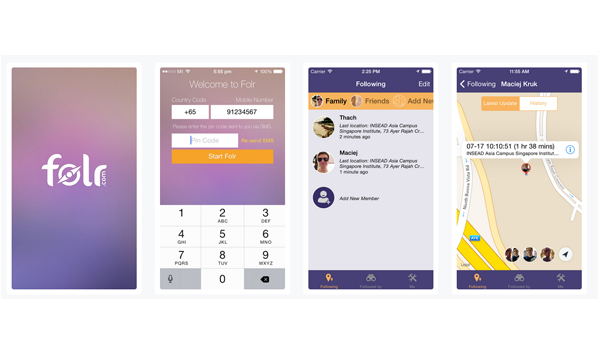 Keep Track Of Your Friends & Family In A Fun, Totally Non-Stalker Way With Folr
Ever wish you could implant a GPS chip in your kids, friends or spouse? That may be a tad illegal, but with the help of Folr, you can legally--and non-invasively--keep track of their whereabouts. Simply download the Folr app on your iPhone or Android and encourage your friends and family to do the same. Once you're all signed up, request to follow one another and you'll never have to wonder whether you're meeting uptown or downtown--just track your partner's location using the app. As parents, we're huge fans because Folr definitely gives some much-needed peace of mind when your child is walking home from school or hanging out with friends at night. Another great way to use the app? With aging parents. Just have them install Folr, ask them to give you the appropriate permissions and boom, you'll always know where they are. And yes, for those of you wondering, you can absolutely turn the tracking settings on and off so you have control over when and where you can be located. VIsit the App Store or your Play Store to download Folr. It's simple--and free!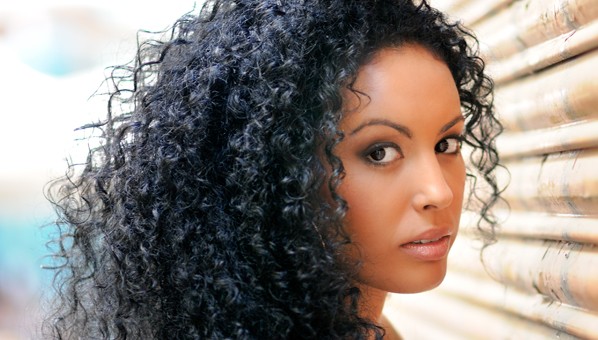 You Only Have A Few Hours To Win A Free Gift Set From The White Company London
Summer is winding down, which means your hair skin might not be looking their best after all those beach days. Fortunately, we're here to help you out with a full month of must-have beauty giveaways. Together with NaturallyCurly.com we'll be doling out $5,000 worth of products from now until August 31, plus there's a $1,000 grand prize. Interested? All you have to do is enter every day to increase your chances of winning. Prizes change every day, but we highly suggest you enter to win Monday's prizes. Winners will receive a hand and nail gift set from The White Company London, plus a Merle Norman Liquid Eye liner. Once you've entered, be sure to explore Naturally Curly's website where experts offer support, tips and tricks on how to make even your worst hair days more bearable. You'll also find real women's reviews of the latest products so you'll know what you're getting is nothing but the truth. Good luck!
Every Good Hostess Knows Your Summer BBQ Isn't Complete Without Sunscreen
When it's time for your big summer bash, don't burn your guests. No really, don't let your guests burn while they are supposed to be enjoying the day with you. We're guessing you already have food and drinks covered, but you'll also want to make sure you have enough sunscreen to go around so guests don't leave with painful sunburns. Formulated with skin-soothing ACTIVE NATURALS® Colloidal Oatmeal, AVEENO® PROTECT+HYDRATE® Lotion Sunscreen with Broad Spectrum SPF (available in 30, 50 Face and 70) hydrates while it protects, so your skin feels healthier than before sun exposure. Even better, you won't have to worry about your guests slipping and sliding all over your deck since the entire line is oil-free and fast absorbing. AVEENO® PROTECT+HYDRATE® Lotion Sunscreen with Broad Spectrum SPF 30 Looking for more summer essentials? Keep your drinks from getting watered down in the heat by using Reusable Citrus Slice Ice Cubes. Reusable Citrus Slice Ice Cubes  Make sure to repel mosquitos as things cool down with a TIKI 5.3-in Outdoor Red Tabletop Citronella Candle. TIKI 5.3-in Outdoor Red Tabletop Citronella Candle And lastly, get guests dancing with the latest summer jams blasting from these Sunnylife Beach Sound Portable Speakers. Here's to the ultimate summer fiesta! Sunnylife Beach Sound Portable Speakers
Going To See Get On Up This Weekend? Not Before You Read This
Based on the triumphs and tribulations of the one and only James Brown, it's no surprise that Get on Up is one of the most anticipated movies of the summer. With an all-star cast, this drama takes a deep look into the life of James Brown as you get to experience the music and fashion throughout those decades. We've been seeing the previews for a few weeks now and they've already inspired us to embrace iconic 60s-style skirts, colorful tunics and pretty printed scarves which is one of our favorite fashion moments.We have a feeling you'll feel the same after seeing the film, so we went ahead and compiled some of our favorite Get On Up-inspired looks. Click through the slideshow to check them out, then be sure to leave your favorite James Brown song in the comments below to be entered to win a $100 Amex gift card. Oh, and most importantly, go see the movie this weekend! Rules: 1. To enter, you must supply us with a valid email address in the comments below and tell us what your favorite James Brown song. 2. The contest starts now and entries must be date stamped by our server no later than Friday, August 1st, 2014 at 11:59 AM Eastern Time to be eligible. 3. One winner will be selected during a random drawing and will be notified via e-mail and must respond as instructed to receive the prize. 4. No prize substitutions. 5. You must be 18 years old or older and a resident of the US to enter. Entries from the state of Florida are void. 6. No purchase necessary. 7. Void where prohibited. 8. Click here to see the full rules. [Photo: courtesy of Universal Pictures]
The Key To A Happier Work Day? This 5 Minute Addition To Your Morning Routine
People often ask me how I manage to stay so cool, calm and collected and while I would love to tell them I posses a super power, the answer is actually quite simple--meditation. Every morning I have a small breakfast, then I sit down for 10 minutes to meditate. Since I began meditating about a year ago I have noticed a change. Meditation is proven to lower stress and anxiety, promote focus and creativity and lead to happier feelings overall--it's a no-brainer happy pill!  Just 5 minutes each day is enough and you don't need to be a professional. To help get you started, I recommend beginning with a simple breathing meditation every day. Here's how you do it: 1. Set time aside: To get into a good routine and train your body it is best to meditate at the same time each day. I like to meditate in the morning so that my day starts off relaxed.  During this time make sure there are no distractions such as TV, phone calls or loud noise. This is your 5 minutes. 2. Get in a comfortable sitting position: Find a mat or soft surface and sit with your legs crossed.  I usually place my hands on each lap with palms facing up. You want to be as comfortable as possible, so grab a cushion or blanket if you need one. 3. Set an alarm clock or use a meditation app: Once you're comfotable, set a gentle alarm so that you aren't checking the time. You can also use guided meditations that are easy to find online or in an app. There are hundreds, so try a few and see which ones you like best. The apps will guide you, keep time  and some even offer some words of wisdom each day. 4. Focus on your breathing or on a word: To get started with the actual meditation, close your eyes and follow the instructions of an app if you decide to use one or simply focus on your breathing in and out. Don't get frustrated if your mind wanders, just continue to refocus on your breathing. Remember, no judgment if you think you can't focus--just relax and go back to concentrating on your breathing each time. Down the line you can also form your own mantra or special word and repeat that word over and over. So soft, so thin, so absorbent. Carefree® Acti-Fresh® daily liners leave you feeling nothing but fresh. Get $0.50 off any Carefree product at http://www.carefreeliners.com/carefree-coupons-offers. Disclosure: Compensation was provided by Energizer Personal Care via Glam Media.  The opinions expressed herein are those of the author and are not indicative of the opinions or positions of Energizer Personal Care.
It's Not Too Late To Shop For Summer–Especially When It's All 20% Off At Kohl's
Who says you have to shop out of season to get the best bargains? Not at Kohl's, that's for sure. From July 22-26, you'll save 20% off women's summer tops, bottoms, dresses and swimwear with code SUMMERFUN20 at checkout. Even better, that extra savings is on top of prices that may be already reduced! Our game plan? Head straight for the designer collections from Lauren Conrad, Jennifer Lopez, Daisy Fuentes and Vera Wang. Then we'll do a sweep of anything we love from the Chaps for Ralph Lauren line and the Rock & Republic collection. And just to make sure we covered all bases, we'll look for must-have maxi dresses, cute bikini and denim cutoffs (because you can never have too many). Don't miss out--summer won't last forever and neither will this sale! SHOP THE KOHL'S SUMMER SALE NOW!
Nope, This Isn't A Mistake–Jeans Really Are 75% Off At Rodale's
Every once in a while a sale comes along that's so good it just speaks for itself. The denim event going down at Rodales.com right now is one of those sales. Here's how it works: - Take 50% off when you buy 1 pair of jeans - Take 60% off when you buy 2 pairs of jeans - Take 75% off when you buy 3 pairs of jeans It's an offer we have no intention of passing up and neither should you. Whether you need skinny jeans, boyfriend jeans or even white jeans, head over to Rodale's and buy three pairs ASAP. No code needed! GET YOUR NEW JEANS NOW AT RODALE'S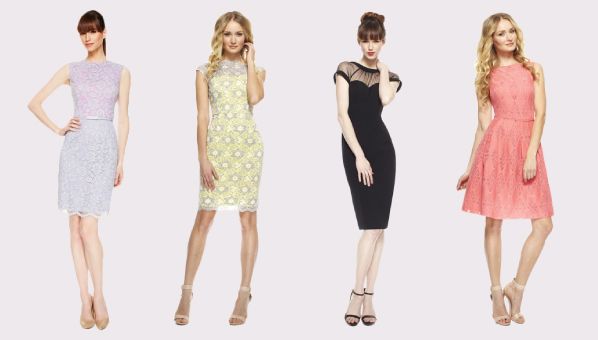 Be The Best-Dressed Guest With $1,000 To Spend At Maggy London And Alexis Bittar
Yes, it's rude to be the best-dressed at a wedding--you don't want to take the attention away from the bride. But hey, no one said you can't be second in line. And thanks to this amazing giveaway with Maggy London and Alexis Bittar, we're gonna make sure one lucky lady kills it at that upcoming summer wedding. Not only are we giving away a $500 gift card to splurge on a stunning dress--or two or three!--at Maggy Lodnon, but we're throwing in another $500 to spend at Alexis Bittar. Hey, we know what a difference accessories can make. And since you've got weddings on the brain, be sure to download the Wedding Party app or tell all your engaged friends about it. Not only does it help keep guests up to date on important wedding details, but it will also send invitations virtually. Amazing, right? So don't wait--that summer wedding will be here before you know it and we want you to look amazing. Enter to win below.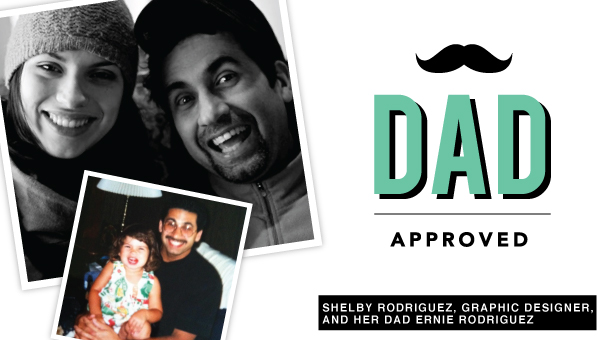 Need Father's Day Gift Inspiration? We Went Straight To The Source–Real Dads!
Let's face it: moms get most of the shine, while dads don't always get the love they deserve, but that changes this year! This year, Sears, is arming you with dad-approved gift ideas that are sure to show the dads in your life just how much you appreciate them. And speaking of those real dads, we enlisted our very own awesome dads. To start us off is Ernie Rodriguez--his daughter, Shelby is the graphic designer here at SHEfinds. Ernie is the definition of a family guy who enjoys outdoor sports, such as golf and skiing. Find out what's on his Father's Day wish list below. SHEinds: What's your fondest Father's Day memory? Ernie Rodriguez: Receiving handmade cards or special craft gifts from my children when they were young. SF: What do you love most about being a dad? ER: Watching my daughters grow into young women and being proud of them. SF: Are there any traditions that your father passed on to you that you passed on to your children? ER: I always remember being with family and friends and cooking out.  That is something I enjoy doing with my family to this day. SF: What's on your Father's Day wish list? ER: I always enjoy receiving Craftsman tools or outdoor equipment. Also, clothing that is casual and easy to wear. There are some amazing Craftsman tools available for Father's Day, plus we think this Craftsman Men's Twill Shirt from Sears is perfect for Ernie because it's exactly what he asked for–casual and easy to wear. It'll be great for one of his family picnics, and it's crazy comfortable. Craftsman Men's Twill Shirt This Father's Day, Sears and Shop Your Way want you to honor your dad through their "Snap Your 'Stache" contest. They are looking for the most awesome moustache selfie now through June 15. Share your photo online at sears.com/DestinationDad for a chance to win the ultimate Father's Day gift-– a trip to Lake Arrowhead, Calif for the first-ever Craftsman MAKEcation℠. There, dad will take his making skills to the next level with master classes from hardcore blacksmiths, rugged woodworkers, cigar rolling aficionados and barbeque pit masters – and have the opportunity to hang with a celebrity. Dad doesn't have a 'stache? Get creative–use a marker, sticker or tinsel and fake one! Hey, you'll get $5 in Shop Your Way points to buy a gift for dad, or yourself. Click here to enter the contest, vote for the best 'stache and find great deals on gifts your dad will definitely enjoy.
Don't Miss Your Chance To Win A Year's Worth Of Denim From Mavi Jeans
Jeans that fit perfectly are so hard to find. Either they show your butt crack, start to sag after just a few hours or they're too tight in all the wrong areas. Is it any wonder so many women wear their favorite pair over and over again, day after day? Well, together with Mavi, we're giving one lucky SHEfinds reader the chance to upgrade her denim collection in a major way. Instead of just giving away one great pair of jeans, we're giving away a whole year's worth of Mavi jeans. That's right--a new pair of jeans every month! You'll have your date-night skinny jeans, your hanging-with-the-girls baggy boyfriend jeans and even a pair of cute white jeans for summer. Just a side note, Mavi will also be launching their new ecommerce site later in May so finding the perfect pair of jeans will always be a breeze. Need some new denim in your life? Enter below for your chance to win a new pair of Mavi jeans each month for a year.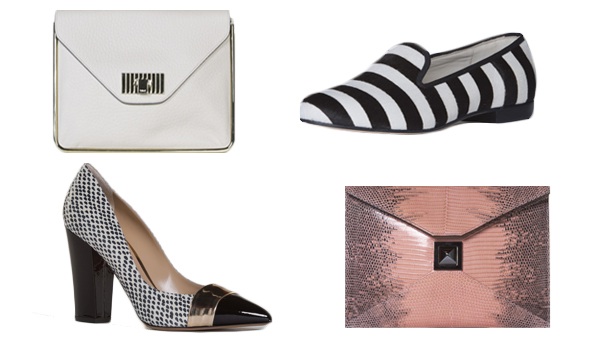 Shh! We Found The Best Place To Get Deals On Herve Leger, Chloe, Marni & More
Ready to make your first designer purchase, but can't quite wrap your mind around the price tag? Before you go spend full-price somewhere, head over to Amuze.com first. This new members-only flash sale site is one of our favorites for designer clothes, shoes and accessories at prices that won't make you go broke. What designers are we talking? Saint Laurent, Valentino, Alexander McQueen and Oscar de la Renta just to name a few. Still need more incentive to get in on the action? Here's a look at Amuze.com's upcoming designer sale calendar: - Tuesday 4/8: Marni - Thursday 4/10: See by Chloe - Sunday 4/13: Herve Leger All sales start at 9 p.m. EST so be sure to save the dates! And hey, why wait? If you head over to Amuze.com, you may still be able to score some great deals on Oscar de la Renta, Mulberry and Stella McCartney. Oh and did we mention their deal of the day is a pair of Saint Laurent Tribtoo Pumps in Red Suede for $295, down from $795? SHOP THE ULTIMATE DESIGNER DEALS ON AMUZE.COM NOW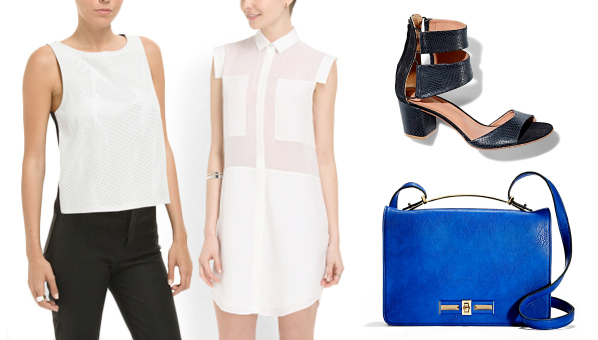 So Let's Just Say You Missed An Epic Party Last Night #ShouldaBeenThere
Missed our Twitter Party Thursday night? What the heck was more important than talking about spring's hottest trends and winning a $50 Marshalls/T.J.Maxx gift card?! Alas, we understand that life happens sometimes so here's a quick recap of all the fun you missed: First, we partnered with @marshalls and @tjmaxx to give our Tweeps a cheat sheet to what's hot this spring. Next, @JennFalik was on-hand to give her fashion do's and don'ts, including pairing blues and whites, which are huge this spring. Most importantly, we shared our picks for spring using #marshallstjmaxx. We're all in agreement that prints and floral designs--like Watercolor Printed Soft Pants ($29.99) and Geometric Print Shorts ($99.99)--are must-haves this season. Best of all, you can score the hottest high-quality, designer gear and accessories right at your local T.J.Maxx and Marshalls! Oh, and let's not forget 5 lucky Tweeters each won a $50 gift card to shop Marshalls/T.J.Maxx. Congrats! Click through the slideshow to have a look at the items we love, then head to your nearest Marshalls or T.J.Maxx to make sure you look fabulous in those spring selfies.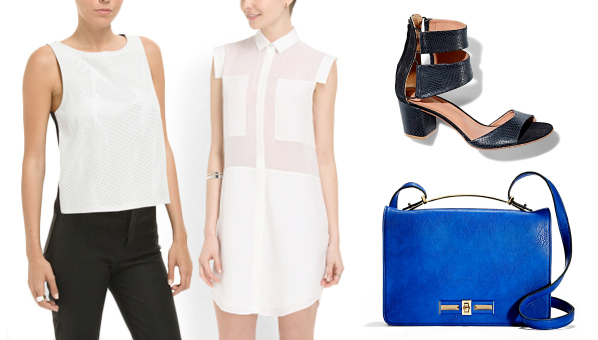 Come Win A $50 TJMaxx/Marshalls Gift Card At Our Spring Trends Twitter Party
The only thing we love more than a party is a party that doesn't involve aching feet at the end of the night. Sound like your kind of shindig? Then be sure to mark your calendar because we're having a party and you're on the guest list. The location?  Twitter, baby! Together with @jennfalik, @marshalls and @tjmaxx, we'll be hosting a fabulous Twitter party on April 3, 2014 from 8-9 p.m. EST to discuss all things spring, namely the hottest designer fashion and accessories trends of the season. In addition to sharing our shopping tips and tricks, style expert Jenn Falik will be on hand to give her advice, too. Wanna come? All you need to do is follow @momfinds and @shefinds on Twitter and stalk #marshallstjmaxx on Thursday night. But wait, here's the best part--5 lucky partygoers will win a $50 TJMaxx/Marshalls gift card just for chiming in during the Twitter party. Talk about the best party favors ever! Be sure to set an alert on your phone so you don't miss it--Thursday April 3, 2014 8 p.m. EST--it's gonna be a blast!
Can't Make It To Coachella? How About A Luxe Spa Getaway In Indian Wells Instead
If you'd rather spend your days at a spa rather than sweating it out at a music festival, we've got the ultimate giveaway for you. Together with InStyle, Bluefly and Shermans Travel, we're giving one lucky reader and a friend the chance to win a spa getaway to the Hyatt Regency Indian Wells Spa in Indian Wells, California. But that's not all--check out everything the grand prize winner will receive: - A penthouse stay for two nights at the Hyatt Regency Indian Wells Spa. - Airfare to and from Indian Wells, California. - Two $300 credits to spend at Agua Serena Spa - Dinner for two. (Alcohol and tax and gratuity not included.) - An Oasis pool cabana rental worth $100. And just to sweeten the deal even further, 4 second-place winners will each win a $200 gift card to Bluefly. But wait, we're not done: 15 third-place runner ups will get a beauty bundle that includes a travel-size Fekkai shampoo and conditioner set, a deluxe Maracuja Oil from tarte cosmetics and a mini polish from Julep's resort collection. That's 21 unbelievably good prizes, so stop what you're doing and enter to win below.
Every Shoe You Need (And Want) For Spring Is Right This Way #YoureWelcome
Coach is pretty much iconic for their timeless leather handbags--heck, that's why we first fell in love with the brand. But we have to tell you, Coach's shoe game should not be overlooked. We've been following their footwear options for years now and it just keeps getting better and better. We'd even argue that this spring's sandals, heels and flats are Coach's best yet. But why take our word for it when you can see the shoes and judge for yourself? We teamed up with three of our fave style bloggers to show off a few of our fave styles from the new Coach catalog. Stephanie Liu of Honey & Silk took on Coach's Lexey Heels ($198), Sazan Barzani wore the Coach Pexton Sandals ($248), Dani Roxanne of Creative Collective made us fall in love with the Coach Wooster Flats ($188) and SHEfinds' very own editorial Director Jeanine Edwards modeled the Coach Nillie Sandals ($278). Click through the slideshow to see how these stylish ladies rocked the shoes in real life, or just head straight over to Coach to start your spring shoe shopping ASAP. SHOP THE COACH SPRING SHOE COLLECTION NOW!
Jennifer Aniston's Skincare Secret Comes From Nature
We're always on the hunt for a product that helps keep us soft, smooth and healthy, but why? Especially when all the good stuff is right out there in nature? It's the simple reason behind our obsession with all things AVEENO®. For years, they've tapped into one of nature's best-kept beauty secrets--oats are bursting with proteins, anti-oxidants, enzymes, vitamins and lipids that give you the healthy skin you've always wanted. It's the magical ingredient in the AVEENO®'s Daily Moisturizing Lotion which transforms even dry skin into beautiful, hydrated skin. Don't just take our word for it, though. AVEENO® has just debuted "The Beauty of Nature," a series of video narratives celebrating ingredients found in nature and their potential to help enhance one's natural beauty. The first video is narrated by the brand's naturally beautiful global ambassador, Jennifer Aniston and highlights the farm-to-formulation journey of the AVEENO® Brand's first ACTIVE NATURALS® ingredient: oat. Watch the video below to learn the story and then be entered to win a free AVEENO® Daily Moisturizing Lotion. And trust us, it's just what you need to get your skin ready to show off this spring.
You Can Thank Coach For The Flats You'll Be Obsessed With This Spring
Our spring shoe preview simply wouldn't be complete without Dani Roxanne, the mastermind behind Creative Collective, showing off these amazing Coach Wooster Flats ($188). Let's face it: you can't wear heels and sandals all the time. And for those days when you're in between pedis, these pointed-toe flats will be your go-to. Thankfully, Dani flawlessly shows us how to take them from the end of a chilly winter into spring. For her first look—best-suited for cooler temps—Dani paired a chunky sweater, corduroy skinny jeans and a cheetah-print scarf with the flats. When the weather is up and down, Dani swears by dressing in layers and versatile leather shoes like these flats to easily transition from warmer days to cooler nights. Once it's warm, though, the Wooster flats are perfectly suited for staying comfy yet cute in dressier outfits. The cut-outs mean your feet won't overheat and they're easy to style with dresses, skirts and rompers. Dani paired them with a breezy floral-print mini sundress and a classic jean jacket. Click through the gallery to see more pictures of Dani's looks, then be sure to check out Coach's complete spring shoe collection. (And have your credit card handy!) [Photo: Dani Roxanne; Coach]
It's Never Been Easier To Win A Rebecca Minkoff Bag
It's never been easier to win a Rebecca Minkoff bag and a C. Wonder necklace. Follow these steps and you'll be entered to win this amazing collection. Click here Sign up for Luvocracy Boom. You're entered. This ain't no joke. It's that simple. Luvocracy is basically the best thing to hit the internet since free shipping.  Once you've created a profile, Luvocracy hand picks clothing, shoes and accessories recommendations based on people's tastes who you admire and trust. Just search what you're looking for and you'll get custom recommendations right away. See something you like? You can purchase items directly on the site and a trusted online assistant will ensure the item makes it to your doorstep. So essentially, you get your own personal stylist and assistant without having to become a celeb. Could this get any better? Actually, yes it does get better. In addition to filling your closet with amazingness, you can also create Luvocracy collection boards that other users can shop from. If someone buys an item you recommended, you earn rewards. Finally there's a way to be rewarded for having amazing taste! Hurry up and enter, one lucky reader will win this collection March 31st. GET STARTED ON LUVOCRACY NOW AND YOU COULD WIN OUR $300 GIVEAWAY COLLECTION Official Sweeps Rules Disclosure: This post is sponsored by Luvocracy and Style Coalition.
Last Chance: Restart Your Resolution With Unlimited Access To Pure Barre & More!
Yes, we know it's the dead of winter and nothing seems more horrifying than going to the gym when it's negative two degrees out. But we can't let you just give up on your resolution to get in shape this year. Plus, spring is only a few weeks away! So to help you get back in gear, we teamed up with Rank & Style, Pure Barre, Athleta, Women's Health Magazine and KIND to give one reader the ultimate resolution reboot. Not only could you win 30 days of unlimited access to Pure Barre, but we've also got a $500 Athleta gift card, one month's supply of KIND snacks. If that's not enough to motivate you, we don't know what is. Want to win? Simply enter below. Contest ends tomorrow! And hey, we heard going to the gym every morning increases your chances of winning.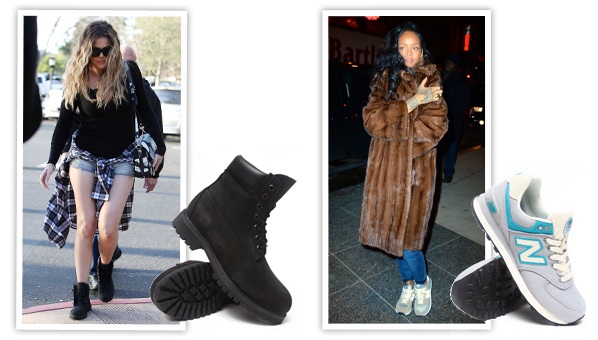 If You're Looking For Celebrity-Inspired Shoes, This Is Where You Need To Be
Remember when you had to wear 6-inch red bottoms to get the celebrity look? Not anymore. Celebs are finally embracing the comfort factor and have been making flats, boots and even sneakers the new must-haves. Take Khloe Kardashian, for example. She recently rocked Timberland's Icon 6" Premium Boots with shorts and we can't wait to recreate her look when the weather warms up. And let's not forget Rihanna, who paired her New Balance 574 sneakers with a full-length fur coat officially making the sneakers cool again. Want to shop more celebrity-inspired footwear? Head over to Dr. Jays ASAP. Not only do they stock Khloe's Timbs and Riri's kicks, but you can also get heels, ballet flats and more--at prices that don't require you to empty your pockets. Once you've found the shoes of your dreams, use code SHEFINDS20 to get 20% off your order until 2/20/14. SHOP CELEBRITY-INSPIRED LOOKS NOW!
Win A $200 Shop Latitude Shopping Spree, Plus A Copy Of Katherine Pancol's Bestselling Book
Calling all bookworms! If you've been searching for a new book to add to your reading list, look no further. Our friends at Penguin are generously giving 25 SHEfinds readers the chance to win Katherine Pancol's bestselling book, The Yellow Eyes of Crocodiles.  Pancol is a bestselling author in France, Italy, Spain and Russia and this is the first of her book's that been translated into English. Without giving too much away, The Yellow Eyes of Crocodiles chronicles the life of a jilted Parisian single mother who makes a deal with her seemingly perfect sister. Intrigued? You better enter to win below today's the last day to enter! But wait--it gets better. One grand prize winner will not only win a copy of Pancol's bestselling book, but she'll also receive a $200 shopping spree to shoplatitude.com. With a selection items from Africa, Bali, London, Hong Kong and Mumbai, Shop Latitude allows you to shop for items inspired by the world we live in. Click through the slideshow to take a peek at what you could get your hands on.
Don't Worry About Finding A Valentine This Year–We Got You Covered #TeamSingle
No man this Valentine's Day? No problem--that's what we're here for. #teamsingle baby! We partnered with New York magazine, Your Tango, Dolce Vita and Booty Parlor to give one lucky single girl the ultimate Valentine's Day gift. The grand prize includes one $500 Dolce Vita gift card to use toward your ultimate shoe collection, a $300 Booty Parlor gift card to spend on seductive beauty goodies and sexy lingerie and a $200 American Express gift card to spend on, well, whatever you want! Pretty good, right? That's what girlfriends are for! Hurry! Enter now, the giveaway ends tomorrow so stop moping and enter now to make this the best V-Day ever .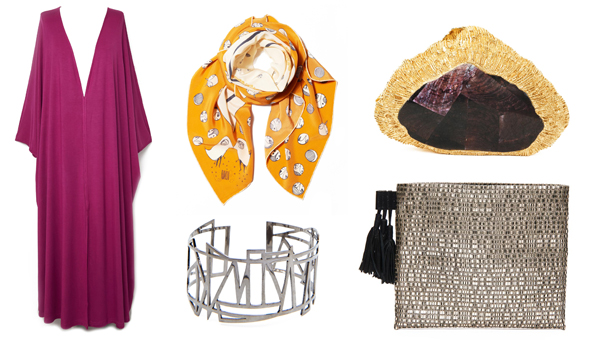 Trust Us–Your Statement Necklaces Have Nothing On Shop Latitude's Insane Selection
Want a closet and home that reflects your love of culture and art from around the world? Well the best of Africa, South America and more are at your fingertips thanks to Shop Latitude. The online store fuses fashion and travel to offer an array of breathtaking clothes, accessories and home decor. With just a few clicks, you can purchase an African beaded zip cuff bracelet, add a Moroccan caftan and a complete the ensemble with a sequin clutch from Bogota. Or, you can adorn your home with pillows from France, towels from Hong Kong and an ottoman from Marrakesh. Either way, it's your chance to get your hands on some worldly treasures without spending your life savings on a trip around the world. Head over to shoplatitude.com to explore more of the amazingly-curated selection. And don't forget to enter our giveaway with Shop Latitude and bestselling author, Katherine Pancol. We're giving away a $200 gift card to Shop Latitude, plus 26 copies of Pancol's book, The Yellow Eyes of Crocodiles. ENTER THE SHOP LATITUDE & KATHERINE PANCOL GIVEAWAY
Take Your Style To The Next Level In 2014 With A Little Help From Sears And Kmart
It's the middle of January and if you are like most Americans you're just days away from giving up on your New Years' resolution. (Can you believe that more than half of Americans have already given up on their New Year's resolutions--sheesh!)  But wait--help is here. If your goal for 2014 is to take your style to the next level, both Sears and Kmart have amazing clothes and accessories at insane prices so revamping your wardrobe is easy and affordable. Now before you write off these retailers as your go-to for appliances only, don't! Sears carries Kardashian Kollection, while Kmart stocks both Sofia by Sofia Vergara and the Nicki Minaj collection. Those are three powerhouse fashion lines that offer the trendiest clothes for every body type. Unbeatable prices and style aren't the only reason you should be hitting up Sears and Kmart, though. You can save even more on your high-style purchases by cashing in your Shop Your Way points. If you shopped at Sears or Kmart during the holidays, you earned extra points as part of the Shop Your Way Holiday Bonus offer. Shop Your Way is a free program that offers personalized deals, product reviews, member coupons and e-receipts for easier returns and exchanges. You can also use your points for in-store or online purchases, from clothing to jewelry. Even better, accessing the program is super easy--there's an app for that. Just visit iTunes or the Google Play store to download the free Shop Your Way app and unlock special deals like members-only pricing. Act fast – these special points expire on January 31. So download the app ASAP, then head to your nearest store or visit Sears and Kmart to cash in your points and stick to that 2014 style goal. PS: If fashion isn't your forte, don't miss more incredible deals from Sears and Kmart in the slideshow.
LAST CHANCE To Enter To Win A $1,000 Scoop NYC Shopping Spree
If you don't live in the N.Y.C. metro area, you may not be familiar with Scoop NYC. But we're about to change all that. It's basically the ultimate boutique shopping destination for New Yorkers featuring designers like Helmut Lang, Vince, Rag & Bone, Phillip Lim and so many more. Can you tell we're more than a little obsessed with this store? As if you need further proof, we partnered with Brit & Co, the leading community for creative living, making, and doing in the digital age, and Keep , the latest way to discover trends in fashion, accessories, decor and design, to offer one lucky reader a $1,000 Scoop NYC shopping spree, plus this amazing Viabuia python bag. Even better, one runner-up will receive a $100 Scoop NYC gift card! No before you go fretting that you aren't close to NYC, stop. You can shop Scoop NYC online and get all those same great designers right from your couch. So don't wait. Enter to win your Scoop NYC shopping spree below.
If Winter Weather Is Wreaking Havoc On Your Skin, You Need To Try This Stat
Nowadays, almost everything is "smart." Smart phones, smart televisions, and even smart watches are on the market. So why not make sure you stay moisturized this winter with a smart lotion? Okay, we just made that one up, but NIVEA's Extended Moisture Body Lotion is pretty darn magical. The powerful, fast-absorbing lotion features the patent-pending HYDRA IQ technology--along with pro vitamin B5-- that's proven to keep your skin moisturized for 48 hours. Yes, you read that right--two whole days. We know how brutal cold weather can be on moisture-deprived skin, so we convinced our friends at NIVEA to give ten lucky SHEfinds readers the chance to try this amazing new lotion for herself. Just enter below and you could be on your way to perfectly soft, smooth winter skin.
You Have 14 Chances To Win Dinner And A Movie–On Us!
What's better than dinner and a movie? Free dinner and a free movie, of course! So together with Snooth, M Go and Techlicious, we're giving 14 readers the chance to win $30 in premium movies on MGo.com and a $100 gift certificate to purchase a cozy dinner every day for the next two weeks. You love it, right? Now because we couldn't have pulled off such an amazing giveaway without our peeps, here's a little more about them: - Snooth is the ultimate place to find good deals on great wines and become a connoisseur. - At MGo.com you can rent or buy the latest movies and television shows to watch on your Smart TV, PC, laptop, iPad, iPhone or Android tablet. - In the market for a new gadget? Not before you check out Techlicious. They make tech simple, by breaking down what you need to know before you buy and then showing you how to use the products you own to their fullest potential. Ready to win your free dinner and movie? Click below to enter before the contest ends on January 3.  WIN FREE DINNER AND A MOVIE NOW!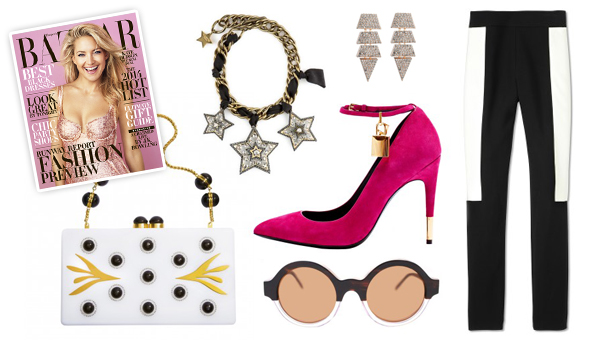 The More You Buy, The More You Save On Tibi, A.L.C. And More At ShopBAZAAR.com
Ever wish you could just click and buy the items you love in fashion magazines like Harper's Bazaar? You can! ShopBAZAAR.com is the ultimate marketplace for all the amazingness you see in the pages of Bazaar because instead of just looking and loving pieces from designers like A.L.C., Tibi and Phillip Lim, you can actually buy everything you see. But it gets even better. Not only can you shop, but you can save, too. For a limited time,  the more you spend, the more you save at ShopBazaar.com. Spend $200 and get $50 off; spend $500 and get $125 off; grab $1,000 worth of fashionable gear and save $250; or treat yourself to all things new and get $500 off your $2,000 order. Plus, there's free shipping and returns on all orders. So whether you're looking for something to wear on NYE or you're ready to give your closet a complete overhaul for 2014, there's no better time or place to do it. EXPLORE SHOPBAZAAR NOW!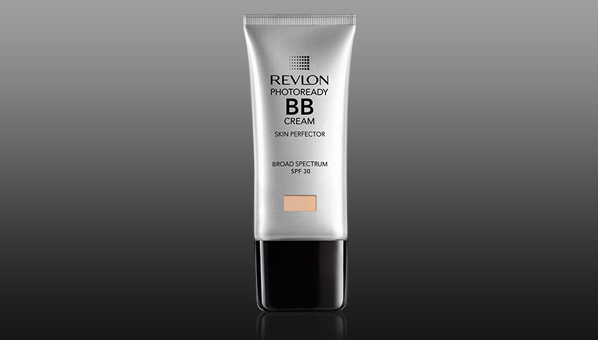 Ensure That You Look Picture Perfect On NYE With Revlon's PhotoReady BB Cream
For us self-proclaimed flawless skin addicts (hello, Revlon Colorstay!), BB creams are an essential part of our daily beauty routine. We're always on the hunt for the next best beauty balm--especially those that don't break the bank. So if you can imagine how thrilled we were when we tried Revlon's PhotoReady BB cream and loved it. Whether we were layering it under our foundation like a primer or wearing it alone on bare skin, our face was smooth and hydrated. When it comes to flaws, consider this BB cream like the "blur" tool in Photoshop. It will give you medium to light coverage with a dewy finish. For those days you need a bit more coverage, the product is buildable without looking cakey. Plus, it contains broad-spectrum SPF 30 sunscreen to protect your skin from damage. Our favorite part? Revlon PhotoReady BB cream didn't leave our face shiny or greasy like BB creams of the past. Get thee to to a drug-store, STAT!
Treat Yourself, Err The Ladies On Your Gift List, To Gucci At This 75%-Off Sale
Still trying to figure out what to get the label-loving ladies on your holiday shopping list? Get to amuze.com ASAP because the new flash-sale site currently has Gucci on sale for up to 75% off. The selection includes classic Gucci shoes, handbags, accessories and clothes, so you're bound to find something she'll love--and at bargain basement prices, no less! All you have to do to shop is create an account, then fill your cart with treasures like this 50%-off Boston bag and these seriously marked-down riding boots. Once you're ready to checkout, use code SheFinds and you'll save $25 on your order. It's that easy, but you can't wait. This sale will be over before you know it. SHOP THE GUCCI SALE AT AMUZE NOW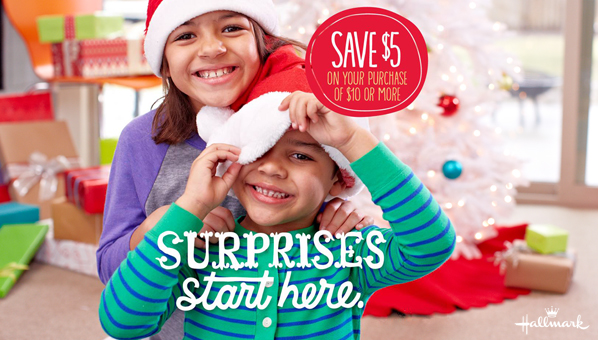 Hallmark Does More Than Cards–They Make Gifting The 'Hard-To-Shop-For' Super Easy
It's no secret that Hallmark can do greeting cards, but that's actually just the beginning. We recently had a look through their new digital holiday magazine and we've never felt so inspired to gift. From stocking stuffers for kids to timeless ornaments for aunts and uncles, there are tons of personal, creative ideas for everyone on your list. Not only does Hallmark have unbeatable gifts, though, they've got coupons, too! SHEfinds readers can save $5 on their next purchase of $10 or more on full-priced merchandise at their local Hallmark Gold Crown store by printing the coupon here. Looking for some expert recommendations? For little kids of your life, we can't suggest the Elf on the Shelf highly enough. It's a great way to convince the kids that Santa has sent a helper to keep an eye on them. Just let the elf "wander" around the house to see if they are being naughty or nice. It works, trust us. For pet-loving or musically-inclined kids, you should definitely pick up Jingle and Bell. Although they must be purchased separately, these adorable pups come with an interactive storybook and read-along CD. Super cute bonus: They respond to each other. So yes, you could just buy Jingle or Bell, but two pups are better than one--especially since you won't have to clean up after these doggies. Time's a ticking, so don't wait a day longer to finish your holiday shopping. Especially not when there are so many amazing gifts right at your local Hallmark store and you'll save $5!
Give A Gift And Get A Gift At maurice's Buy One, Get One 50% Off Sale
If you're feeling overwhelmed by all the sales happening now, we're right there with you. How's a girl to finish her gift shopping when there are so many good deals on things we want for ourselves? Thankfully, maurice's found the perfect offer so you can do both. For two days only, all regular-priced items are buy one, get one 50% off with code HOLIDAYHAPPY13. That means, you can get something for your mom, sister and/or BFF, plus a little something nice for yourself, too. Obviously maurice's has tons of festive finds, but if you're a sucker for sparkle like us, you must check out their Holiday Trend section, which features tops, dresses and jewelry that are perfect for any glitz-loving girl. Just don't wait--the discount expires tomorrow! SHOP THE MAURICE'S BOGO SALE NOW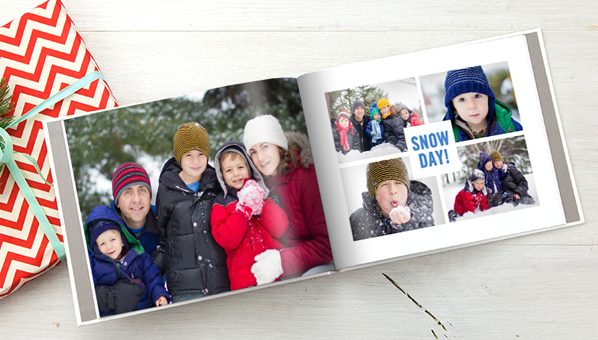 Why Send Simple Holiday Cards When You Can Send Complete Photo Books Instead?
Your MIL's refrigerator is covered with holiday cards dating back to 2002 and your mom has 10 years worth of them tucked away in a drawer for safe keeping. Meanwhile, your siblings trashed your Christmas cards only a month after they arrived and you're stuck with 9 extras you have no idea what to do with. As wonderful as holiday cards are, they come with quite a few challenges. So this year we suggest you nix the traditional card and take it up a notch by giving those closest to you photo books instead. Not only do they make perfect gifts, but they're something your loved ones will really cherish. Now when it comes to photo books, we recommend MyPublisher. It's the perfect place to create premium-quality, professionally-bound photo books that include all of 2013's most special moments. Grandma's 95th birthday celebration, the arrival of your bouncing baby boy and your little girl's first day of school--there's a page for all of it in a photo book. MyPublisher's photo books are your opportunity for you to tell your story, your way. With four different book sizes, you can create an album to suit everyone on your gift list. Smaller photo books are perfect for your brothers and sisters, while the Classic or Deluxe hardcover photo books are ideal for grandparents. Once you select your size, you can add flair to your project with customization options like photo finishes, unique book jackets and special binding technology that will keep the pages flat in a open book. Throw in Super Gloss printing and your book will be complete with sharper and more vibrant images that are both scratch and spill resistant. MyPublisher will even add a special note and does the gift wrapping for you by placing your memories in a decorative gift box. Convinced? Well there's more. MyPublisher is offering SHEfinds readers 25% off orders of $50 or more and 50% off orders of $100 or more until December 19th so get started making your photo books now at MyPublisher.com, and give your loved ones personalized memories they can pass from generation to generation.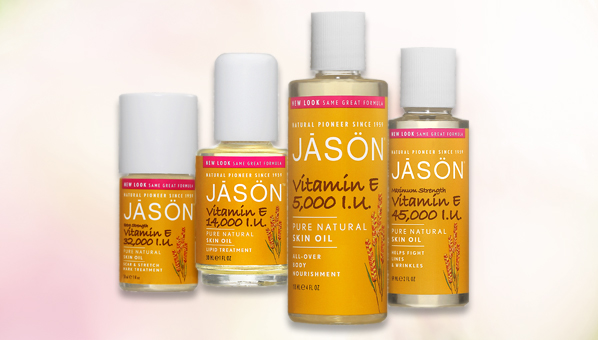 Our Secret To Perfectly Hydrated Winter Skin? JĀSÖN Vitamin E Oil
Whether you live on the East Coast (brrrr), in the Midwest (brrrr times 1000) or in northern Cali, the changing temps can wreak havoc on your skin. Add in freezing winds and you're almost guaranteed to have dry, flaky skin and that is not a good look.  Obviously, we don't want you going out like that, so we're sharing our winter skin secret to help: vitamin E skin oils! As scary as it sounds, putting oil on your skin actually works wonders and one of the hydrators we swear by is JĀSÖN® Vitamin E Oil. All products are made without: animal testing, artificial colors, parabens, sodium lauryl/laureth sulfate, petrolatum or phthalates and the result is soft, moisturized skin that can stand up to the most extreme weather conditions. The super strength 7-in-1 formula isn't just good for hydrating winter skin, though. The Vitamin E oil ($9.00) can be used alone on dry spots or added to your moisturizer, while the Lipid Treatment ($9.00) gets rid of cuticles and cracked heels. The line also has those wrinkles covered with the Maximum Strength Facial Treatment ($13.99) and the Extra Strength Oil ($12.95) for scars and stretch marks. Ready to become a skin oil believer? Stock up on JĀSÖN® Vitamin E Oil here.
maurices Just Might Have The Best Selection Of Holiday Party Attire… Ever
By now, many of you have pulled your winter gear from the back of the closet, but that doesn't mean you can't wear something fabulous underneath that bulky down coat. It's time for holiday parties and New Year celebrations and although maurices may have been flying under your radar, you'll be happy to know they have tons of perfect dresses to ensure you're on the best-dressed list. Whether you prefer chiffon, lace, sequin or strapless, maurices has it all--and in sizes from 1 to 14! Even better, there couldn't be a more ideal time to fill your closet with dresses for every occasion because maurices is offering our friends and fans 25% off all regular-priced purchases from December 5 through December 8. Just use code FFHOLIDAY13 at check out to earn your discount, plus you'll get free shipping when you spend $50 or more. Click here to score your outfit before the holiday festivities commence.
Just When You Thought Flash Sale Sites Couldn't Get Better, Amuze.com Was Born
I know--you're probably thinking, "Not another flash sale site." But Amuze.com isn't just another flash sale site. Yes, they offer up to 80% off high-end designer brands like Marchesa, Judith Leiber and Valentino, but that's not all. On top of those massive discounts, Amuze also allows members to earn even more savings by inviting friends to join shopping groups to make the deals even more amazing. And speaking of Valentino, Amuze is currently hosting the most epic Valentino sale ever. They've got shoes and dresses starting at just $185. Our personal fave? These Platform Bow Pumps, which are going fast. Also, we're giving you heads up about their holiday shop for men and women that is starting Monday - don't say we didn't warn you! As if you needed any more incentive to start shopping, you'll get $25 off with the promo code SheFinds.
Don't Miss Your Chance To Win Two Free Pairs Of Tights, Plus More Hanes Goodies
Now that it's December, there isn't anything you need more than tights. Okay, maybe holiday gifts, but tights are definitely a close second and that's exactly why we partnered with Hanes to give away 50 Black Out Boxes. Each box includes not one, but two pairs of tights plus a pair of socks, a pair of panties and a bra. Not bad, right? Today is the last day to enter, so don't wait. Just like our Facebook page and enter to win your box of winter essentials below.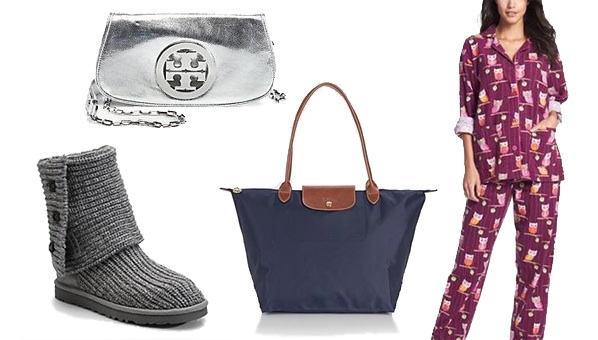 Be Your Own Santa This Holiday Season With Gifts From DVF, Tory Burch & More
Yummy food, fun parties, longstanding traditions and new memories: they don't call it the most wonderful time of the year for nothing. But between shopping for gifts, running all over town and zipping from one event to the next, it can seem like the last thing on your list of things to take care of is yourself. But come on – as long as you're playing Santa for everyone else, why not break yourself off a little piece of the joy cake while you're at it? And there's no better way to do that than with Membership Rewards points from American Express. Hey, you've earned them. So go ahead! Treat yourself! shopAmex® is stocked full of goodies that can round out your holiday wardrobe – from Tory Burch bags to DVF wrap dresses – and we've pulled together some ideas to get you started. Take a peek! I was selected by American Express as to help educate consumers about how to use Membership Rewards points. As such I was paid for my services, but all gift choices selected and opinions about the gifts and American Express are my own. http://paid-po.st/3Nfrb0
8 Holiday Gift Ideas That Are Already BFF-Approved
Give the Gift of Style!  8 Holiday Surprises for Your Girlfriends We can all use a little style in our lives. That's why you can't go wrong with gifting your friend with a few of her fashion favorites this holiday season. Our best advice is to pick out pieces you'll  know she'll use--everyday essentials in every girl's wardrobe. Then give them a fun twist if you think she's up for it. Leggings are the perfect example. What girl can refuse a pair of ultra-comfortable, go-anywhere pants? Get her solid colors if her style's subtle, or mix it up with a funky leopard print for a bit of fun. Nononsense.com/timely is your go-to for those lovelies. Some other ideas? Chunky knits, a fun dress, a beautiful bag, and awesome accessories to update her wardrobe!
You'll Regret Not Entering To Win This $500 Shopping Spree From ShopTrotter
The holiday season is all about playing Santa to your friends and family, but that doesn't mean you can't look out for yourself, too. No, we're not suggesting you dip into your holiday savings account for a new pair of boots, but we are telling you to head over to ShopTrotter ASAP to enter their Share to Shop contest. Why? One lucky winner will receive the ultimate $500 shopping spree! Entering is super easy--here's what you have to do: 1. Sign up for a ShopTrotter account. You can either subscribe at shoptrotter.com or download their mobile app on your iOS or Android. 2. Create a shopping route. Pick your own city--or a place you'd like to visit--and create a route with stops at three or more shops you'd like to hit up. 3. Share on Facebook. Post your route on your Facebook timeline along with the tag @ShopTrotter and you're entered to win! Simple enough, right? ShopTrotter will select the winner on Thursday, January 2, 2014 so don't wait to enter. Good luck and happy shopping!
Last Chance: Win A $1,000 Parisian Shopping Spree
Feeling a little bored with your local shopping scene? We've totally been there, but who has time to jet set in search of new clothing, accessories or shoes. If a trip to Europe isn't in upcoming plans, we've got the next best thing--a $1,000 shopping spree at Shoptiques, the beloved one-of-a-kind online hub that brings you the best from boutiques in Paris, London, Los Angeles and more from the comfort of your living room! But we're not stopping there. Two lucky runners-up will each receive $50 Shoptiques gift cards. What do you have to do to win? Here's where it gets even better. Just sign up for the PureWow free daily lifestyle email and you're entered to win. Each day PureWow brings you the very best in culture, fashion, travel, health, beauty and tech so that's like a prize all by itself. Good luck! Click here to enter to win a $1,000 shopping spree!
Rowenta's Irons Are Amazing, But Their Hair Styling Tools Are Better–See For Yourself!
Didn't know Rowenta made hair products? Neither did we up until a few weeks ago. But now that we've had a chance to put them to the test, we're kind of obsessed. And that's why we're thrilled to be giving away 100 of Rowenta's incredible professional-quality styling tools for this week's Sample Saturday. The best part? You get to choose what tool you want, all of which are more than $100. Now because I have long, thick hair, I'd definitely go with the Curl Active Iron. This bad boy has a motorized self-spinning barrel that automatically rotates in both directions to create sexy curls. Not looking for curls? The Straight Express Iron promises perfectly straightened, frizz-free hair in just one pass. Looking for a little bit of everything? Pick the Versa Style Iron, which is five tools in one: a flat iron, roller set, and three curling irons. Already know which one you want? Don't wait--enter to win your Rowenta styling tool below.
How Nice Of Hallmark To Reward You For Giving Friends Holiday Cards This Season
Everyone knows it's better to give than receive and one of our favorite items to gift are holiday cards. Yes, they may seem trivial and dated, but believe it or not some people actually appreciate the sentiment of few thoughtful--and sometimes, funny--words. Obviously, when it comes to cards it doesn't get much better than Hallmark and they've truly outdone themselves this year. Not only is their seasonal stationery better than ever, but you'll earn rewards for every Hallmark card you buy. As an added bonus Hallmark is giving one lucky SHEfinds reader a $250 Hallmark gift card just for signing up for the Hallmark Card Rewards. To kick off the holiday season in style, Hallmark recently launched its Seal the Deal instant win game on Facebook. You'll be excited as us once you check out the prizes, including a chance to win $2,500 to fund your guilt-free holiday shopping spree! Intrigued? Here are the deets: First, play Seal the Deal to be automatically registered for Hallmark Card Rewards. Next, download Hallmark's awesome mobile app. Then shop Hallmark cards at more than 30,000 grocery, drug stores and supercenters across the country. Before you hand over your Holiday card to its recipient, use the mobile app to easily scan the barcode on the back of your purchased Hallmark card and register your rewards for your account. You'll earn 1 reward for every 5 cards you buy. Wondering what 5 festive holiday cards could earn you? Think gift cards, discounts and dollars off from some of your favorite brands. Pretty amazing, right? Now no worries if you're not an app person. You can also register your Hallmark Card Rewards here. Just be sure to tweet @hallmark using  #hallmarkcardrewards when you earn a reward so your friends and followers can share in the rewards. 'Tis better to give than receive, after all. Start Earning Your Hallmark Rewards Now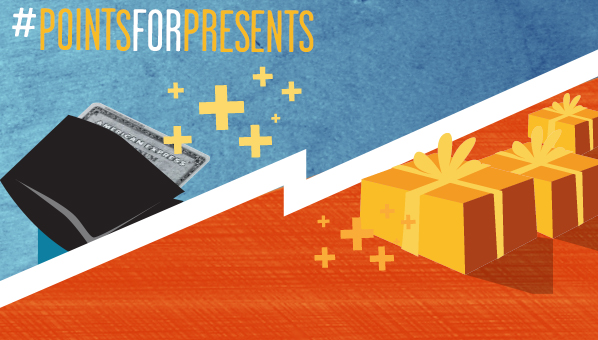 Why Pay For Holiday Gifts When You Can Cash In Your #PointsForPresents
It's the most wonderful time of the year and if you have an American Express Card it just got a whole lot more jolly! Thanks to #PointsForPresents, you can shop 'til you drop this season. Here's the deal: When Amex cardmembers use their card throughout the year, they earn points on their spending. As you accumulate points, you can cash them in on ShopAmex® for designer accessories, travel, wine, beauty products, basically anything. And yes, this holiday season, that includes gifts! I know all about Amex points since I have a card myself. Last year I used my points at Ticketmaster and purchased tix to The Christmas Spectacular at Rockefeller Center in New York City. I treated my parents and son to the show and I'll never forget the look on my little boy's face (it was a total surprise!) He lit up that theater when the lights dimmed and the show started. It was a wonderful feeling to share this moment with his grandparents, too! It was even more glorious when I hit the spa for a much needed pre-holiday massage and facial. I believe a hard-working gal like myself (and all of you lovelies) deserve  a little self-gifting. Not a little—a lot. Indulge! This year I'm eyeing up using my points on a new bike for my son, to roll under the Christmas tree from, you know, Santa. As for me? Perhaps a pair of designer ballet flats. ShopAmex® also has a great wine department and with all the holiday parties rounding the corner, I might as well buy a couple of bottles (and maybe one ... or two for me). I was selected by American Express as to help educate consumers about how to use Membership Rewards points. As such I was paid for my services, but all gift choices selected and opinions about the gifts and American Express are my own. http://paid-po.st/3Nfrb0
If You Really Hate Wrinkles, You've Gotta Try The JeNu Active Youth System
If you've been reading SHEfinds you know we're obsessed with the Jenu Anti-Aging System and we're not the only ones. We asked one of our fave beauty bloggers--Katie from MartinisandMascara--to test it out and surprise, surprise she loves it, too. Here's what she had to say: "I was so impressed with how fast the process went!" Katie raves. "I try to do everything I can to prevent wrinkles from happening, so I'm glad that I found the JeNu system and can incorporate it into my wrinkle prevention routine. I have seen a definite improvement in the fullness of my lips in just days thanks to the Active-Youth Lip Serum." She's also already noticing that her eye area appears so much smoother and brighter from applying the Active-Youth Eye Treatment. "Best of all, it is extremely easy to use! " she says.  As for Katie's personal secrets for gorgeous winter skin, her mantra is simple: Hydrate, hydrate, hydrate! During the winter months, skin can become extremely dehydrated so it's best to battle the dryness with hydration before, during, and after makeup application. "I usually start out with a hydrating serum. I love mixing a moisturizer with my foundation and then spraying my makeup with a hydrating mist like a rosewater spray to really keep the skin fresh and moist--and sweet-smelling!" Ready to give JeNu a try? We're giving away 5 JeNu Active-Youth Skincare Systems. Just enter below for a chance to win! For more beauty products, check out Rebecca Minkoff's new nail polish, Marc Jacobs beauty holiday sets, and Kelly Bensimon's new fragrance.
Time Is Running Out To Win Your Free Weleda Gift Set
November marks the start of the holiday season, so we'll forgive you if you've been too busy to enter this week's Sample Saturday giveaway. But time's running out--there are only 24 hours left to enter to win a Weleda Gift Set. Now we never give away product we don't love, but we're especially in love with these all-natural, calming and cleansing products. We like 'em so much that we're giving away 100 gift sets packed with not 1, 2 or 3 products, but with 6 goodies for every winner. But you can't wait—the giveaway ends soon! Don't forget to like our Facebook page and enter below for your chance to win.  
My Winter Skincare Routine Just Got Better Thanks To The JeNu Active-Youth System
Now that fall is in full swing and winter will be here before you know it, it's time to start that dreaded winter skincare regimen. You know what I'm talking about. All that exfoliation, the moisturizer--sometimes it feels like it takes hours! But I recently discovered the JeNu Active-Youth Skincare System ($249) and I'm pretty much hooked. Despite the fact that I am still quite young (22 to be exact), I'm of the mindset that it's never to early to combat anti-aging. And with that said, one of my favorite things about this product is that it keeps you looking youthful, instead of keeping you from aging. It's a small difference, but it makes me feel like I'm not using anti-aging stuff. Okay, now here's why I love it. First, it's really small, so it fits easily into my hand. It also comes with a built-in timer so I don't have to count while I'm using it. Of course, I love that it's super easy to use. All you have to do is put a little bit of the Active-Youth Eye Treatment ($52) under each eye and then let the JeNu do its thing. It even comes with Active-Youth Lip Serum ($22) so you can exfoliate your lips, as well! I won't lie, it tickles a little bit, but it's definitely worth the TLC since it keeps my lips plump. If your skin is anything like mine, you know it's so hard to keep moisture in during the winter. I always use two different moisturizers-- one that's lightweight and one that's heavier for the dry spots--but I'm also really pumped because the JeNu eye-treatment worked wonders on the dry spots around my eyes. If you're looking for something to improve the condition of your skin this season, the JeNu is definitely worth a try, and to top it off we are giving away 5 JeNu Active-Youth Skincare Systems. Just enter below for a chance to win! For more beauty products, check out Rebecca Minkoff's new nail polish, Marc Jacobs beauty holiday sets, and Kelly Bensimon's new fragrance.
No New Year's Eve Plans? Good Because We Want To Send You & A Friend To Paris
Can you believe it's already November? This year flew by and believe it or not, New Year's Eve is upon us. You know what that means, right? It's time to party plan! So to celebrate the end of 2013 and ring in 2014, we partnered with with five amazing sites to bring you the NYE getaway of a lifetime: a 2-night trip for two to Paris! The lucky winner of this epic prize will not only get to stay at the Apostrope hotel—a modern, boutique hotel with just 16 guest rooms set in St.-Germain-des-Prés --but she'll also receive Tablet Plus benefits, airfare for two and pair of Christian Louboutin heels (to dance in on New Year's Eve, of course)! Now we couldn't pull off a giveaway this major without help from our amazing friends. This unbeatable prize is also brought to by Food52, a food site with tons of recipes, home products and fun cookbook contests, Time Out NY, the ultimate guide to the Big Apple, HipMunk, an ahhh-mazing site that basically plans your extravagant getaway on a dime from flights to hotels, Panna, the first-ever video cooking mag for your Apple products and last but not least Women's Health magazine, the glossy that helps women achieve optimum health that is realistic and gorgeous. Can barely contain your excitement? Just hold it together for a few more minutes so you can enter for your chance to win here. You could be screaming "Happy New Year" in the City of Lights next month! Click here to enter to win a trip to Paris & a pair of Louboutins!