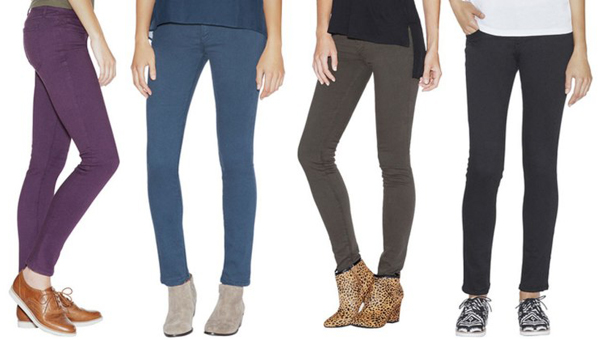 Hola, Lola! Meet StyleMint's Newly Launched Denim Line
Olsen twin project StyleMint has already conquered most of our wardrobes with their perfectly created basics. So it's no surprise that the members-only website recently added denim to their inventory. Ladies, meet Lola. A mid-rise, skinny ankle jean that comes in four colors rather than the usual denim washes: grape, navy, twilight (a dark gray), and black. We can't wait to add these fall-friendly hues to our rainbow-filled dresser of colored jeans. Read more fashion and beauty news: Nina Garcia x BaubleBar, NYFW's live stream schedule, and Michelle Obama's nail polish from the DNC.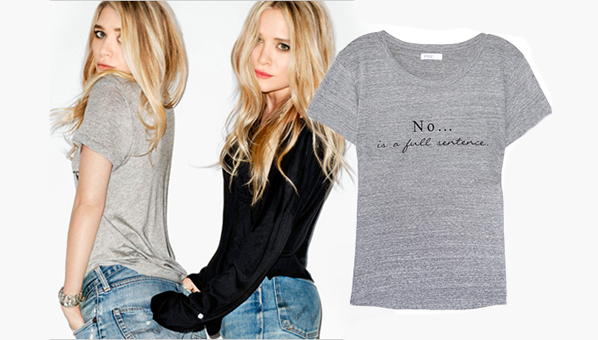 Attention, Busy Girls: Four Online Subscriptions You Need To Sign Up For ASAP
If the phrase "crazy-busy" seems to be your all-time mantra, you're probably too overloaded to spend time shopping for the new work clothes you so desperately need, not to mention updating your handbag or replacing your eyeliner. Let us introduce you to something life-changing: the brave new world of online subscriptions. Just like getting a maid service and ordering Fresh Direct can change your life, being able to pre-order fashion & beauty stuff to arrive at your door at the same time each month is the next best thing.  Forget magazine subscriptions--it's just another thing you don't have time to read. Here are our top 4 online subscription sites you need to know about now: 1. Birchbox For those of us who have been living under a rock, Birchbox is a beauty-subscription services for the every-girl. For $10/month (or $20 if you're a dude), subscribers get a gorgeously packaged box full of select beauty goods, from nail polish, to lotions, to fragrances and make-up. The best part? The boxes are often curated by celebs, and stuffed to the brim with hand-selected products and advice on how to use them. If you find something you love, you can order the full size on the website. 2. Little Black Bag Little Black Bag is a perfect choice for the adventurous. At sign-up time, you take a test to determine your beauty style. Then, you're presented with purses, jewelry and accessories from brands such as BCBG, Kenneth Cole, and Steve Madden. Select one goodie, marked down from prices up to $200, for $49.95. When it arrives in your mailbox, it's been packaged with two other accessories, selected by Little Black Bag stylists. Don't like what you got? No problem--exchange with other Little Black Bag users online. LBB is a super-fun way to spice up your wardrobe with items you may never have chosen yourself. 3. StyleMint We were sold on StyleMint as soon as we learned the collection was designed by none other than Mary Kate and Ashley Olsen, but for those of you who need a little more convincing: Style-Mint curates an e-closet of T-shirts for users based on a personal style quiz. Every month, you get an email with T-shirts selected for you. Think  they're cute? Buy as many as you'd like, for only $29.99 each. Want to pass this month? Just opt to skip the month and you won't get charged a penny. The best part? With every shirt you buy, you get credits, which can be converted to freebies after a few months--and the shirts are soft, stretchy, and absolutely perfect--but we wouldn't expect anything less from MK&A. 4. ShoeMint Essentially StyleMint's clone in a shoe version-- except with ShoeMint,  your personal shopper is Rachel Bilson. Bilson's easygoing and trendy style is reflected in each pair of flats, heels, and booties in this collection, priced at $79.98 per pair--up to 80% off retail value! V. JewelMint Rounding up the Mint trifecta is JewelMint. Designed by Kate Bosworth and her stylist, Cher Coulter, the Jewelmint collection ranges from boho-chic, to classic, to super-edgy pieces. Rings, necklaces, bracelets and earrings are $29.99 each, and you can load up on as many as you'd like monthly. One caveat--these go super fast, so order away, chicas. Prefer to do your e-commerce the old fashioned way? Shop our guides to shoes, jewelry and handbags.
ShoeDazzle Is The Highest-Rated Membership Site: Are You In 'The Club'?
Thanks to the slew of "Mint" sites, the market for membership sites has been cramped as of late. Whether you're signing your life away for $29 jewelry or Olsen-approved T-shirts, many fashion fans are finding these clubs to be the cheapest and most reliable way to shop trends. But which sites are actually worth joining? After a lengthy evaluation, NextAdvisor ranked ShoeDazzle as the top members-only shopping site. They used a number of metrics to rank the sites, including: product quality, customer support, e-mail notifications, delivery, and overall shopping experience. What makes ShoeDazzle well, dazzle, among the rest is its convenience: shoppers don't have to commit to spending $39.95 every month -- plus, shipping and exchanges are free. Just sign up and take the three-minute survey to browse your personalized "showroom" of shoes, handbags, and jewelry. And the runners-up are.... Send the Trend:  A Christian Siriano-backed one-stop-shop for all things accessories, Send The Trend categorizes by trend and the results of your style survey. For $29.95 a month, expect a lovely package in the mail with an accessory (or two), like chandelier earrings, colorful clutches or statement necklaces. StyleMint: This site is fronted by the Olsen twins, which gives StyleMint a cool factor that some other sites don't have. The goods are arranged according to your StyleProfile (like most membership sites), which range from cotton T-shirts to simple collared blouses and dresses. They recently launched sunglasses. Plus, the videos (with MK&A cameos) are always entertaining. JustFabulous: Kimora Lee Simmons brings her signature "fabulosity" to JustFabulous, a handbags and shoe site. A team of experts, including Katherine Power and Hillary Kerr from WhoWhatWear, celebrity stylist Jessica Pastor, and Ms. Kimora herself, all lend their styling expertise to the site. JewelMint: Kate Bosworth and celebrity stylist friend Cher Coulter lead this shopping site simply designed for unique jewelry pieces at $29.99 a month, per item. Styles are offered based on your sense of accessorizing and range from vintage-inspired chandelier earrings to patchwork-style bangles. Read up on more fashion and beauty news: Missoni x Converse, 3-D nail polish by Deborah Lippman, and Orla Keily x Uniqlo.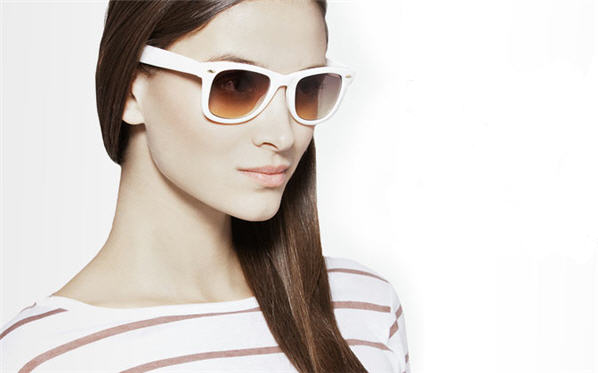 StyleMint Launches Sunglasses — And They're All $29.99
Mary-Kate and Ashley Olsen have done it again. Just last week, we were lauding their $15 Olsenboye sunglasses, and this week, we're all about the recent launch of sunglasses on their membership site StyleMint. The 'Rodeo' and 'Waverly' styles are StyleMint's first foray into eyewear, and here's the kicker: they're both priced at a totally reasonably $29.99. Check it, check it out: StyleMint's 'Rodeo' sunglasses ($29.99) StyleMint's 'Waverly' sunglasses ($29.99). For more accessory news, check out this Rebecca Minkoff x mark collaboration (it's $60!), and get Zoe Saldana's python Jimmy Choo clutch (or a much cheaper look-alike).
First Look: Mary-Kate & Ashley Olsen Launch StyleMint (And We've Got Early Access)
Mary Kate and Ashley Olsen are expanding--again. This time around, the endeavor is StyleMint, a membership based site with monthly tee shirts designed by the Olsens. Here's how it works: Take a visual style quiz (would you wear this, or that? If you won a shopping spree, would you spend it at Chanel or Barneys?), let the computer evaluate your particular style, and then check out your "curated" picks tailored to your taste. What makes this different from The Row or Elizabeth and James, the Olsens' other lines,  is the PRICE - each tee is just $29.99, and access--the twins will post videos and styling advice on the site as well. Considering The Row was originally launched as a high-end t-shirt collection, I think it's safe to say these girls know their t-shirts. (more…)