This Throwback iPhone App Is The Perfect Distraction For Your Commute Today
Some of the holiday season's best moments are throwbacks. Case in point: Mariah Carey's "All I Want For Christmas Is You." Also, the "Elf Yourself" app. You remember the mid 2000s app that allowed you to superimpose your and friends' faces onto dancing elves? It was all the range almost a decade a go--and now back in a major way, thanks to a recent facelift. https://www.youtube.com/watch?v=30pb7_p-NTs The holiday favorite from Office Depot has been updated to include new AR features (like Pokémon Go), so your elf avatars can be featured on literally any background. But some things *haven't* changed--it's still incredibly addicting and hilarious as ever. Don't be surprised if one of your little guys 'elfs' a bowl of spaghetti. There are so many layers here! DOWNLOAD NOW
Facebook Just Launched Messenger Kids, A New Social App Designed Specifically For Children–Here's What You Need To Know
Whether we like it or not, children are exploring social media more and more these days. And who can blame them? When so many of kids see adults scrolling through Facebook and Instagram on the regular, it's only natural that they want to explore this exciting new social world, too. That's precisely why Facebook just launched Messenger Kids, an exciting new social app designed especially for children ages 6-12. Building off the success of Facebook Messenger, this new kid-friendly app gives parents the control they want and need when introducing their children to the world of social media while also allowing children to have fun, be silly while connecting with their friends and family. A few important points: - Children do not need a Facebook account to use Messenger Kids. Messenger Kids is its own independent app that parents set up with their Facebook account. And before you ask, no children will not have access to Facebook or their parents Facebook account via the Messenger Kids app. - Friend requests are controlled and monitored by parents in the Messenger Kids control panel of the main Facebook app. - Messenger Kids lets children have text and video conversations with approved contacts. - Most important, there are amazing filters! Many of the filters are actually exclusive to Messenger Kids. Facebook had a special design team create the filters and graphics just for this app. Here's a peek at what the app looks like: Messenger Kids is now available as a free download in the iTunes app store. LEARN MORE ABOUT MESSENGER KIDS NOW
Don't Wait–These Gorgeous Metallic Bluetooth Headphones Are Seriously On Sale Right Now
Looking for stylish, high quality headphones that won't set you back a fortune? We found them: these BluSpark Bluetooth Headphones are your Christmas dream come true in a wireless device! And you better head over to the SheFinds Shop ASAP because they're discounted for Cyber Week. No joke. You can grab these headphones at a serious steal for just $69.99--down from $99. (Seriously, one of the best deals out there right now!) And they're so worth it, as this model has so many must-have features like an extended wireless range, meaning you can listen to music without having your phone in the same room. Plus, you can answer the phone with its handy built-in mic. Did I also mention the long-lasting battery that stays charged for days?! Go ahead and treat yourself to this amazing find because this deal expires on December 3rd. Don't miss out! BluSpark Bluetooth Headphones ($69.99, down from $99)
These $23 Earbuds Have Thousands of Rave Reviews–Score A Pair On Sale Before They Sell Out Again!
If you've been looking to invest in a quality pair of earbuds but don't want to spend tons of money, we have some amazing news: now is the time to snag a pair of FRESHeBUDS Pro Magnetic Bluetooth Earbuds for just $23 at our new SheFinds Shop! These crazy popular earbuds have thousands of positive reviews. Seriously! Why? The new Pro models have even better sound quality, battery life and are sweat and water resistant. But the most impressive feature of all? They're magnetic! They turn on when pulled apart and turn off when put back together. Plus, they automatically connect to your smartphone via Bluetooth. Still need more? You can answer phone calls directly from the buds. If you act fast, you'll be one of the lucky readers to score these amazing earbuds for a fraction of the cost at $23 (originally $119.95!). They've already sold out in one color, so get yours ASAP! You've been warned. FRESHeBUDS Pro Magnetic Bluetooth Earbuds ($23.95, down from $119.95) SHOP MORE FRESHeBUDS NEW EARBUDS NOW Be sure to check out our holiday gifting quiz!
Yes, You Should Definitely Splurge On A Samsung Galaxy S8 Active On Black Friday
I'm like most people; I use my smartphone for everything. Talking to my mom, sending work emails, taking pics of my kid. And that's just the basic stuff. I also shop from my phone, keep my life in order on my phone and use it as an alarm. Don't even get me started on all the apps required to help me function on a daily basis. Do you get the point? I'm one of those people that absolutely cannot live without her phone. The only smartphone I've ever owned is an iPhone and if I'm being honest, I've never even considered trying another brand. Yes, even though I've cracked many an iPhone screen trying to capture the perfect Instagram picture. The thing is fragile, but I just assumed all smartphones are, right? Wrong! I recently was lucky enough to play around with the Samsung Galaxy S8 Active and let me just say, mind. blown. I will start by saying that it is a bit heavier and bigger than my iPhone 6S, but not uncomfortably so. It also definitely takes some time to learn all the buttons and functions (especially when you've only ever used an iPhone), but I got the hang of it within a few days. Here are some of my favorite features of the Samsung Galaxy S8 Active: - The Camera: This is probably the #1 reason I decide to get a new phone. I don't own a digital camera or a DSLR, so I really rely on my smartphone to take amazing photos. And this phone? Wowza! The camera is so crisp and captures colors so accurately. I started taking pictures as soon as I unboxed the phone and by the end of my trial it was still the most impressive to me. - The Speed: Second to taking pictures, I used my phone to shop... a lot. I was seriously impressed with how fast and seamlessly I was able to visit my favorite websites and load apps. - The Durability: I wouldn't say I threw the phone on the ground with maximum force, but I let my 9 year old play around with it and as you can imagine, it didn't stay in her hands the whole time. Even after a few slips from her fingers, the phone was completely unscathed. - The Display: The screen on this phone is gorgeous. I would say this is probably the reason I don't mind the phone being a bit larger than my iPhone; the screen is just so clear, bright and vivid that I actually appreciate there being more of it. I also found the size and clarity of the screen a real bonus when reviewing pics that I'd taken and also when debating between two pairs of velvet booties. I was able to see lots of detail without squinting or straining my eyes at all. #oldeyes All in all, I have to admit, using this phone for just over a week seriously made me question my loyalty to the iPhone. There are other incredible smartphones out there and this is definitely one of the best I've ever used. Full disclosure: I kind of hate that I have to give it back. I would totally keep it and jump on the #teamsamsung bandwagon in a heartbeat. CLICK HERE TO LEARN MORE ABOUT THE SAMSUNG GALAXY S8 ACTIVE [Photo: Best Buy]
The One App You Should Install On Your iPhone RIGHT NOW To Save Money
Everyone Is Freaking Out Over Netflix's Higher Prices
Did you hear? It's about to get a whole lot more expensive to watch your favorite shows on Netflix. The online streaming service is raising its prices to $11 per month if you have HD with two devices, and $14 if you get 4K videos with four devices. Netflix recently confirmed in a statement that the price changes, which were first announced on Oct. 5, will roll out within the next few months depending on billing cycles. Still, people have already started receiving emails from Netflix and notifications about the higher prices when they navigate the site. Users are none too happy, especially since Netflix just removed popular shows like How I Met Your Mother from the streaming service. Netflix "We are increasing our prices so we can give you more of what you love!" also Netflix: *takes off my favorite shows* — Jenny Bayer (@J_Bayer55) November 13, 2017 Dear Netflix, if you want to convince me that it's worth it to keep my Netflix plan with the price increase, maybe don't use the Smurfs movie as an example of cool new titles you've added... — Michelle (@mmgleave) November 14, 2017 Others claim they're now swearing off the service for good. https://twitter.com/crackdancer/status/930228145520656385?ref_src=twsrc%5Etfw&ref_url=http%3A%2F%2Fwww.cosmopolitan.com%2Fentertainment%2Ftv%2Fa13607214%2Fnetflix-raising-prices-social-media-reactions%2F And for those at a loss for words, another user sums up the whole situation pretty well with this image. Stop increasing your prices @netflixpic.twitter.com/8JrJxD8NKh — bri (@bigshitxtalker) November 14, 2017 To find out when the price changes will affect you, you can check details under your account settings. If you see any immediate price changes, know this: "From time to time, Netflix plans and pricing are adjusted as we add more exclusive TV shows and movies, introduce new product features and improve the overall Netflix experience to help members find something great to watch even faster," a spokesperson recently said in a statement. Sigh. Looks like we're going to have to binge on Stranger Things now before prices go up!
The Best 2017 Kohl's Black Friday Deals You Don't Want To miss
Ah, November is officially here and every shopping fanatic knows what that means: Black Friday is just around the corner! In the lead up to the holiday, some stores have already started releasing their special deals. One of the first to give us a sneak peak? Kohl's! The department store will be offering killer sales on everything from electronics and home appliances to fashion items and more. And when you shop between Nov. 20 and Nov. 25, you'll get $15 Kohl's cash for every $50 you spend - so you can buy even more gifts at a fraction of the cost! Here, we've rounded up the the best discounts you'll find on the day: Skyway Oasis 2.0 Hardside Spinner Luggage ($59.99, originally $199.99 - $249.99) You're probably going to be travelling a lot this holiday season, so you'll want to make sure you have the sturdiest luggage to carry all your gifts home! We're loving this option from Skyway, which features a hard shell for ultimate protection and four wheel spinners that make transport a breeze. Fujifilm instax mini 9 Instant Camera Bundle ($69.99, originally $119.99) If you've been coveting one of those trendy Polaroid cameras for ages, we have some great news for you. You'll soon be able to get your hands on one for under $100. Seriously, this deal is unprecedented. Simply Vera Vera Wang Sterling Silver Freshwater Cultured Pearl & 1/10 Carat T.W. Diamond Drop Earrings ($154.99, originally $525) And when it comes to jewelry, Kohl's has some stellar steals this year. Originally $525, these stunning Vera Wang earrings (featuring real pearls and diamonds) are now 70 percent off. At their new price, it would basically be a crime not to get them. Citizen Eco-Drive Women's Silhouette Two Tone Stainless Steel Watch ($144.99, originally $275) And the lustworthy selection of sale accessories doesn't stop there. Watches will also be nearly 50 percent off. Whether you end up buying one for yourself or your fashion-forward friend, we won't judge. These must-haves will add a chic touch to any ensemble. Candie's Talent Women's Over-The-Knee Boots ($19.99, originally $89.99) You scream, I scream, we all scream for over-the-knee boots! The season's hottest boot trend will be only $20 and we couldn't be more excited. But even if this style isn't your thing, you'll also find tons of chic boot options at similar reduced prices. Crock-Pot 4-qt. Programmable Slow Cooker ($9.99, originally $39.99) There's nothing like snuggling up by the fire with a hot bowl of stew straight out of the slow cooker. Make the comfort foods your belly desires with this crock pot, which will retail for as little as $10. Food Network™ 13-pc. Ceramic Nonstick Cookware Set ($89.99, originally $229.99) Looking to amp up your kitchen game? This 13-piece cookware set from the Food Network is not only functional but super stylish, too. Boasting a sleek copper finish, these post and pans undoubtedly deserve their own close-ups. For even more Black Friday deals you absolutely need to know about, check out Amazon's best 2017 discounts. And keep coming back here to discover this year's most amazing Black Friday deals as we get wind of all the stores' sales! [Photos: Kohl's]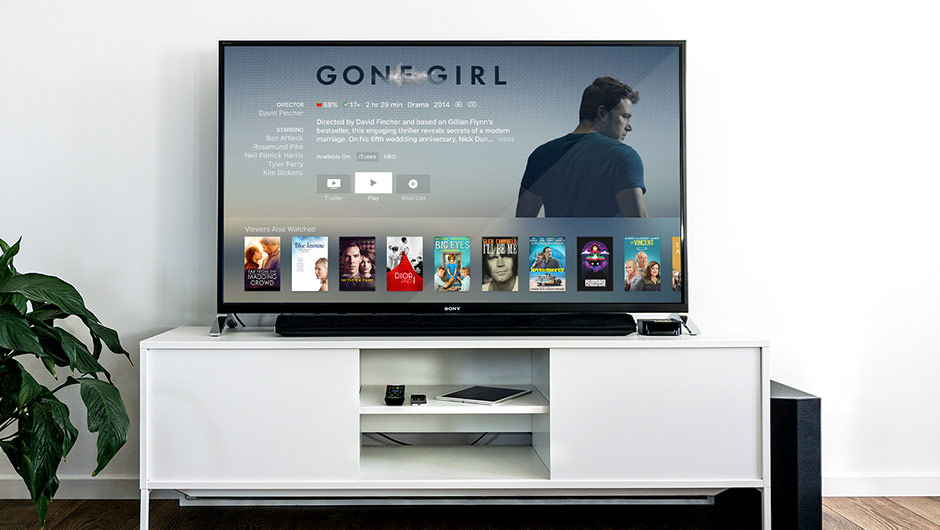 Here's What's Coming To Netflix This Month (It's Really Good!)
Hold Up–People Can Now Record Your Snapchats With This New IOS 11 Feature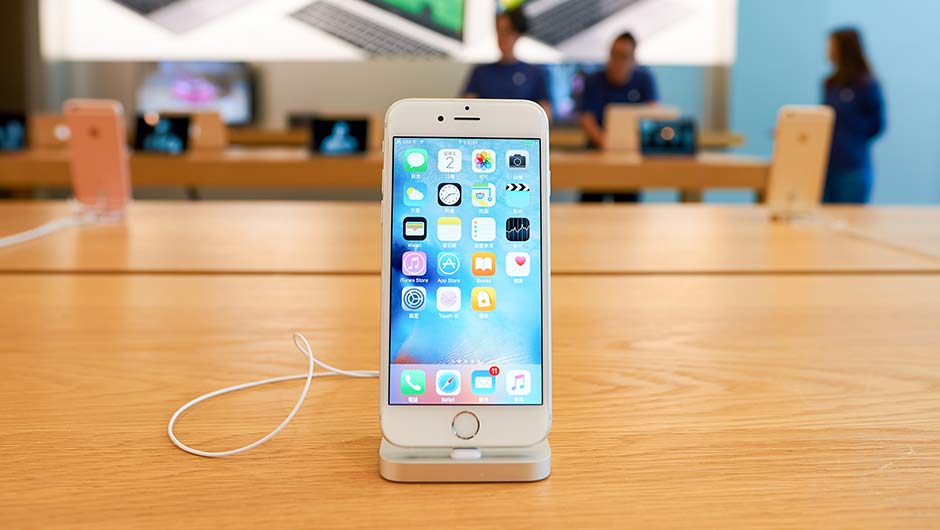 The One Thing You Should Know When Deciding Between An iPhone X And iPhone 8, According To An Expert
The iPhone 8 is out and ready to become your new tech toy — it boasts a ton of amazing new features and early reviews are mostly positive. But, hold that thought. Before you shell out $700 for a new all-glass iPhone 8, you'll need to decide whether it's worth your time and hard-earned savings to wait a month for the Oct. 27 release of the iPhone X. The iPhone 8 and 8 Plus have largely been eclipsed by the iPhone X — so much so that a lot of folks are overlooking the changes Apple has made to the iPhone 8 and whether this phone model suits their lifestyle and budget better than the X. The iPhone X is being touted as a phone with a complete redesign, one vastly different from any iPhone that came before it. But is it fair to push the iPhone 8 into the shadows without highlighting its unique aspects? Before you choose between an iPhone 8 and iPhone X, here are four things you need to know — including one of the most important factors. 1) Cost [Photos: Apple] There's no way around it — Price is going to be a big factor in consumers' minds when deciding between this year's new iPhone models, says Kiran Ravindra, chief executive officer of the iPhone case brand Carbon Trim Solutions. The iPhone X is expected to be released with a hefty $999 price tag, which makes it the luxury phone to end all luxury phones. Whether it's worth nearly four figures depends entirely on your needs and expectations. "The $200 difference in starting prices is a much higher gap than we've ever seen before," Ravindra says. 2) The Battery Life On The iPhone X Probably Isn't What You Think You may expect the more expensive phone to have a longer battery life, but Ravindra says the opposite is true when it comes to the iPhone X. "A lesser-known difference between the two devices is that the iPhone 8 Plus actually has a slightly longer battery life than the X; something to keep in mind for those who are serious about their battery life, but don't want to use a bulky charging case or constantly run to the wall socket," Ravindra says. 3) The iPhone 8 Is The Same Old iPhone, According To Many Reviewers One of the biggest criticism of the iPhone 8 is that, all-glass design aside, it's nearly identical to the iPhone 7 and 7 Plus (and even the 6). It even fits in the same case as the 7. While Samsung and LG have been making major tech strides in their devices, those who expect Apple to be the leader in innovation feel like the iPhone 8 falls short. With that said, the iPhone 8's stereo capabilities are much better, as is the quality of its photos. 4) You'll Have To Decide If Face ID Is For You Face ID technology is one of the most talked-about features on the iPhone X, but also one of the most controversial. Apple claims the new model will use Face ID to accurately detect your face and let you (and only you) unlock the device without a password. One fear is that someone can simply focus your phone on you when you aren't aware of what's happening and gain access to your personal information. It's still too early to tell whether Face ID will be a smashing success or a nightmare, but you have to be willing to take that risk when you invest in an iPhone X. [Photo: Shutterstock]
Drop Everything: The iPhone 8 Is Finally Here!
7 Things You Need To Know About The New iPhone X
Apple finally unveiled the iPhone 8 and 8 Plus, as well as new smartwatches and an Apple TV, at the company's product launch on Tuesday. But they also dropped a huge bombshell by introducing an entirely unexpected new device: the iPhone X. "The first iPhone revolutionized a decade of technology and changed the world in the process," Apple's CEO, Tim Cook, said on stage. "Now, ten years later, it is only fitting that we are here in this place on this day to reveal a product that will set the path for technology for the next decade." Eager to get your hands on one? Here's everything we know about the iPhone X so far. 1. It's made of all glass. The 5.8 inch phone will feature a "super-retina" display made entirely of glass. And if this sounds like an accident waiting to happen, don't worry. Apple assures us that the glass is "the most durable ever" used in a smartphone. 2. It will feature Face ID. While the phone will lack a home button, you'll be saying hello to an ultra cool addition. To go to the home screen, you simply swipe up. And instead of using a fingerprint, the phone will scan and recognize your face to allow you full access to your device. How exactly does this futuristic method work? According to Senior Vice President of Worldwide Marketing Phil Schiller, every time you look at your phone, the phone projects 30,000 invisible IR dots, which will then be captured by the camera. "[It's a] big step forward in the iPhone user experience," Schiller said. We couldn't agree more. 3. You'll now be able to use "Animojis." To truly capture the feeling of, say, chipping a nail or finding your favorite shoes have gone on sale, the iPhone X will feature animated emojis (of pandas, robots, unicorns, and more) that you can create using your facial expressions. All you'll need to do is pull a photo of yourself from your library or snap a selfie with the phone's front-facing camera, and viola! The phone will work its emoji magic. 5. It comes in just two colors. Unlike previous models, the iPhone X will only be available in silver and space gray. We can't help but think the hues are quite fitting for the futuristic device. 4. It has a longer battery life. Always worrying about your phone dying? The Iphone X is said to have a longer battery life than the iPhone 7, so you won't have to constantly be reaching for a charger. 6. It will feature wireless charging. In fact, you won't need a cord at all.  The new phone will feature wireless charging to make your life so much easier. It's based on Qi wireless charging, which is rumored to become a mainstay in public venues in the not so distant future. 7. You'll have to wait until October to get it. While the iPhone 8 and iPhone 8 Plus will go on sale this month, the Iphone X won't be available for pre-order until October 27 and will ship starting November 3. It'll cost you a whopping $999, but let's be honest, we know you're still going to make the splurge. In the meantime, check out how to make your very own hot dog Snapchat filter Halloween costume. We're sure it'll be a hit among techies this year!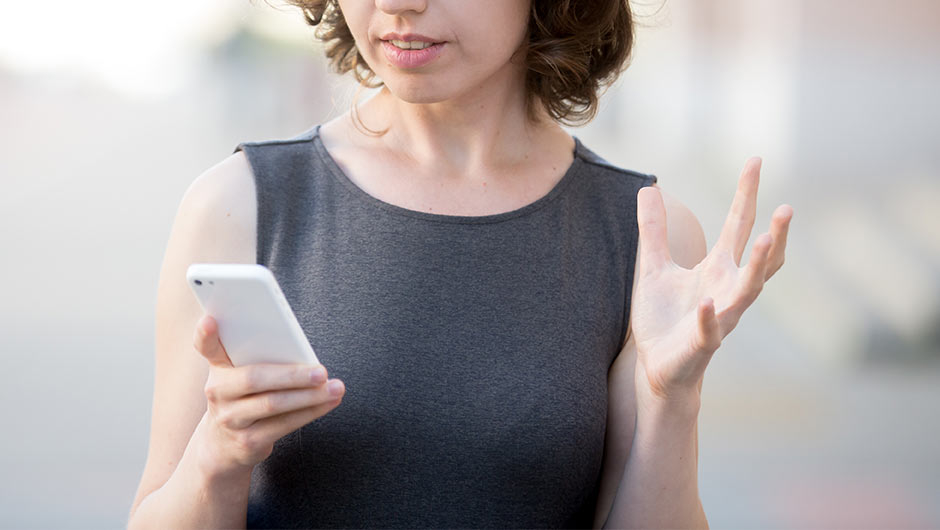 The One Thing You Should Never Do When It's Time To Upgrade Your Phone
The One Filter You Should Use To Get More Likes On Your Instagram (You're Welcome!)
The One Thing You Should Do Every Night To Keep Your iPhone Safe From Hackers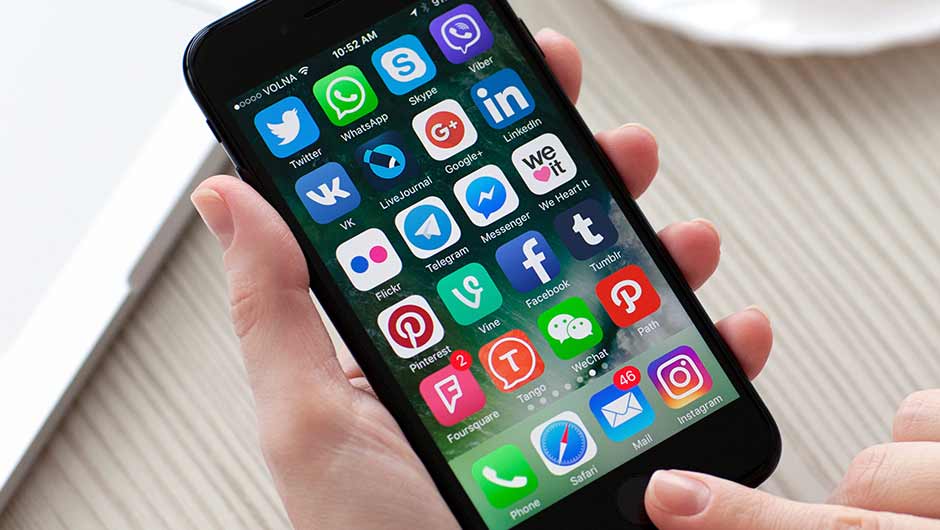 The One Thing You Should Never Do When Your iPhone Is On Low Battery
4 iPhone Mistakes You're Making That Can Crack Your Screen
The One Thing You Should Never Do If Your iPhone Screen Cracks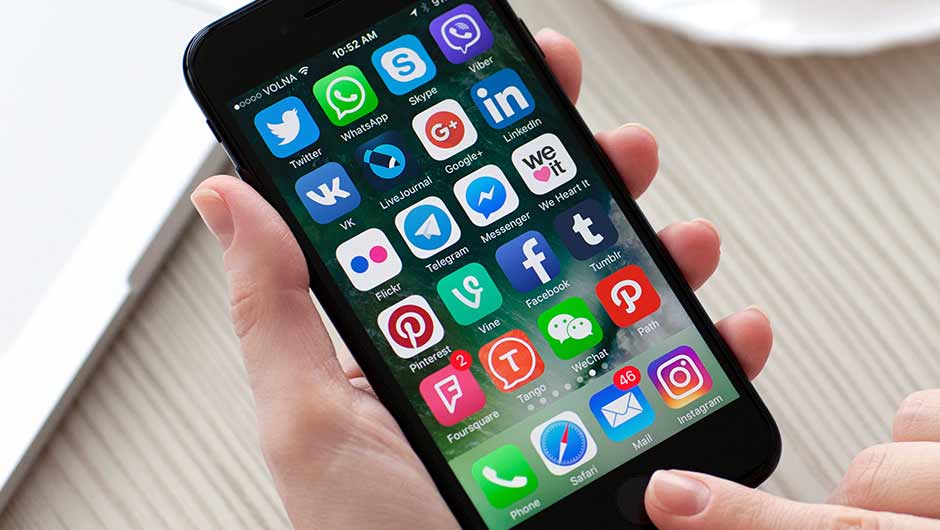 Apple Is Making This Big Change To Its Apps Policy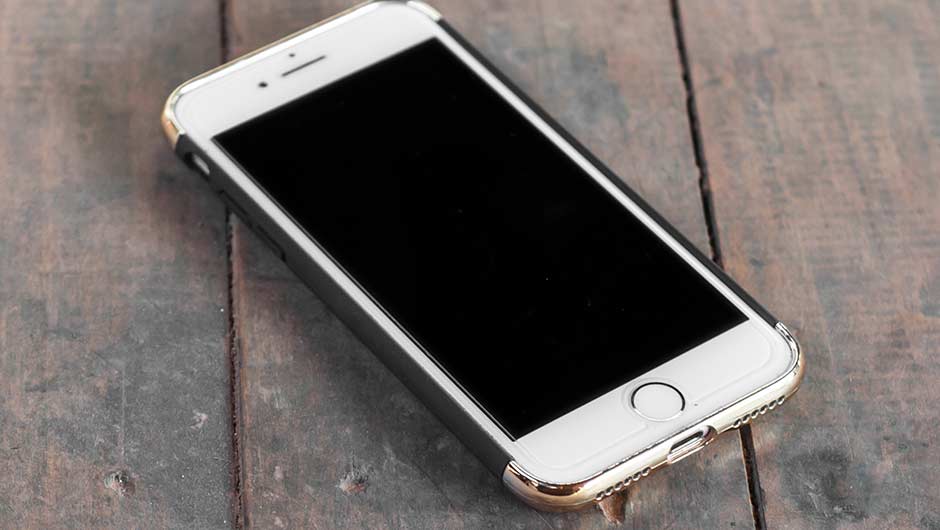 The Scary Reason You Shouldn't Charge Your iPhone With The Case On
The One iPhone Mistake We All Make That's Killing Your Battery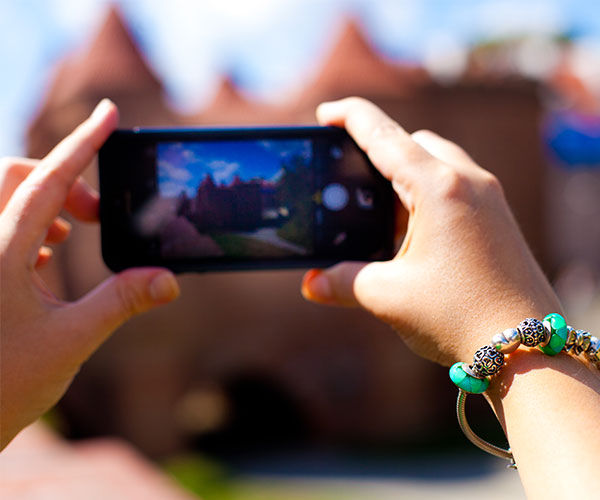 The One Mistake You Have To Stop Making When Re-Setting Your iPhone
6 iPhone Mistakes You're Making In The Bathroom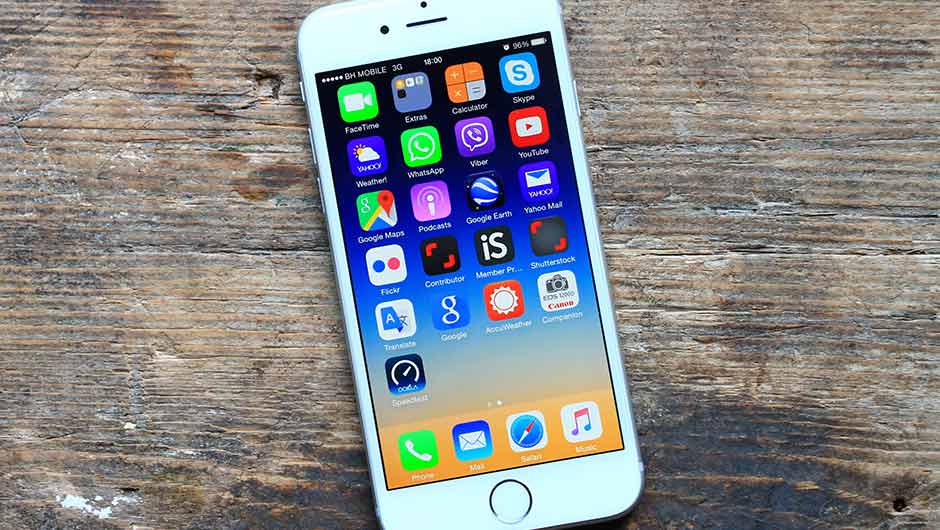 You're Never Going To Want To Put Your iPhone Here Again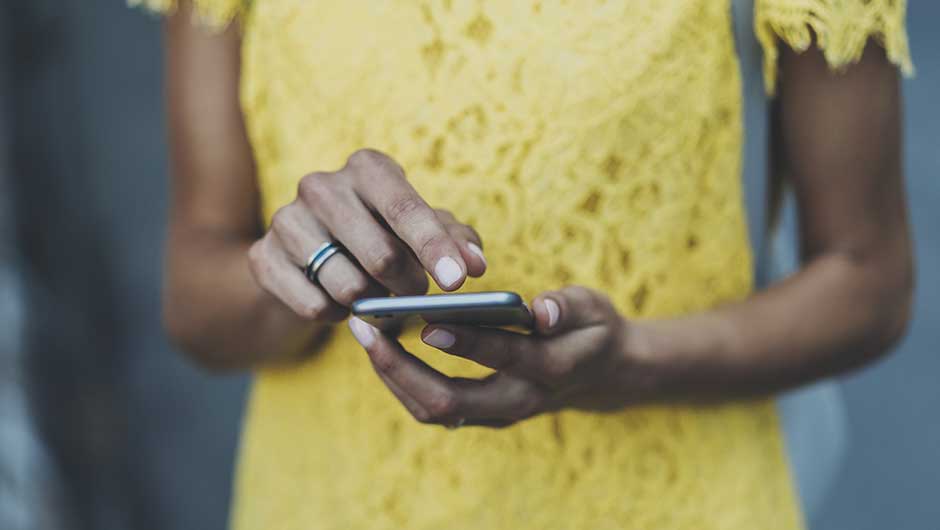 Is It Better To Have A Passcode Or Use Fingerprint Access On iPhones? A Security Expert Weighs In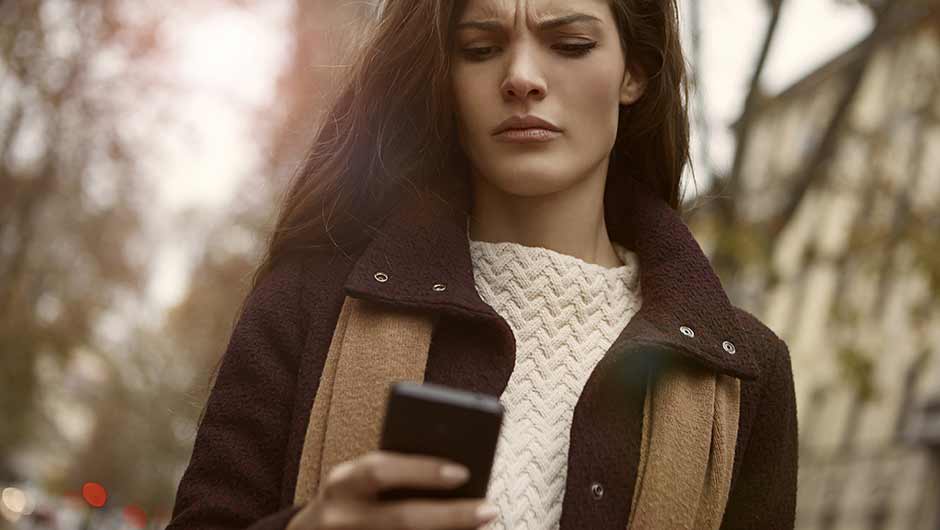 The One Thing You Shouldn't Do When Your iPhone Password Locks You Out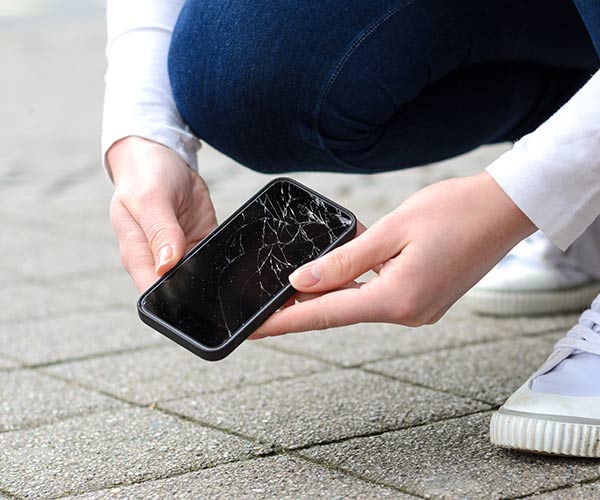 The One iPhone Mistake You're Probably Making Right Now
The Scary Reason Why You Should Never Hold Your iPhone At An Angle
4 Ways Your Phone Is Ruining Your Skin
The One Reason You Shouldn't Sleep With Your iPhone (Say It Ain't So!)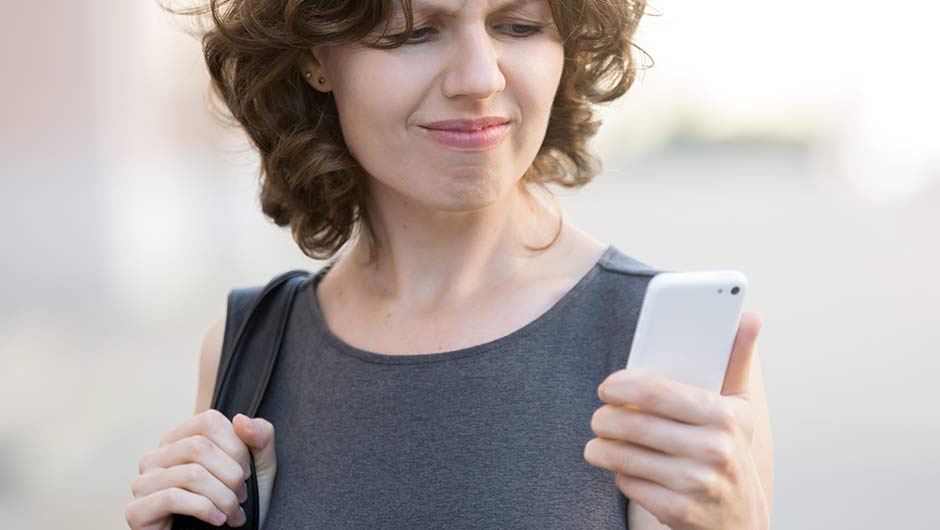 This Is The Right Way To Hold Your iPhone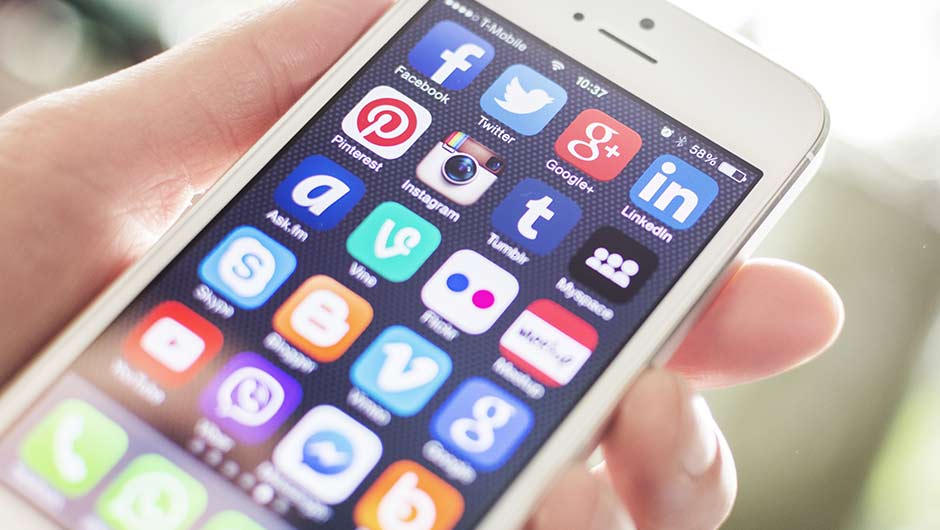 5 Worst Things About The iPhone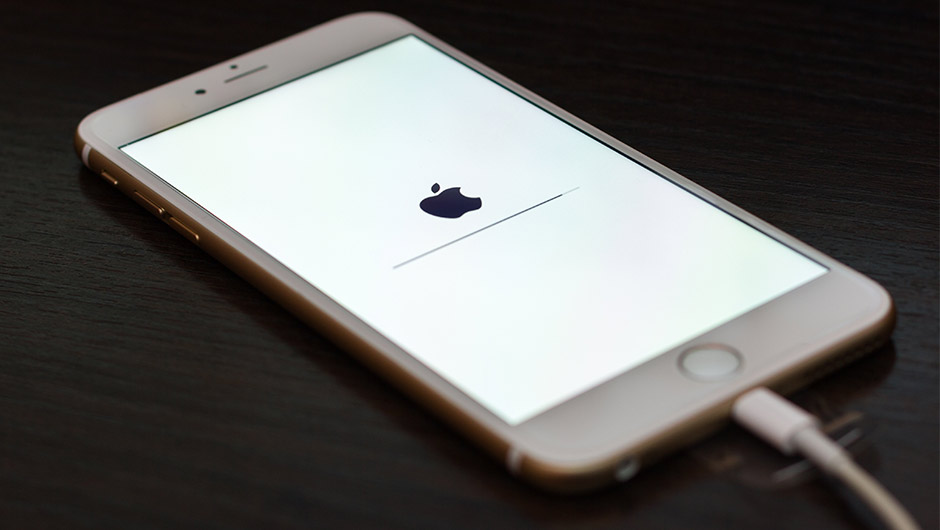 The Worst Thing To Do With Your iPhone While It's Charging
The One Thing You Need To Stop Doing To Your iPhone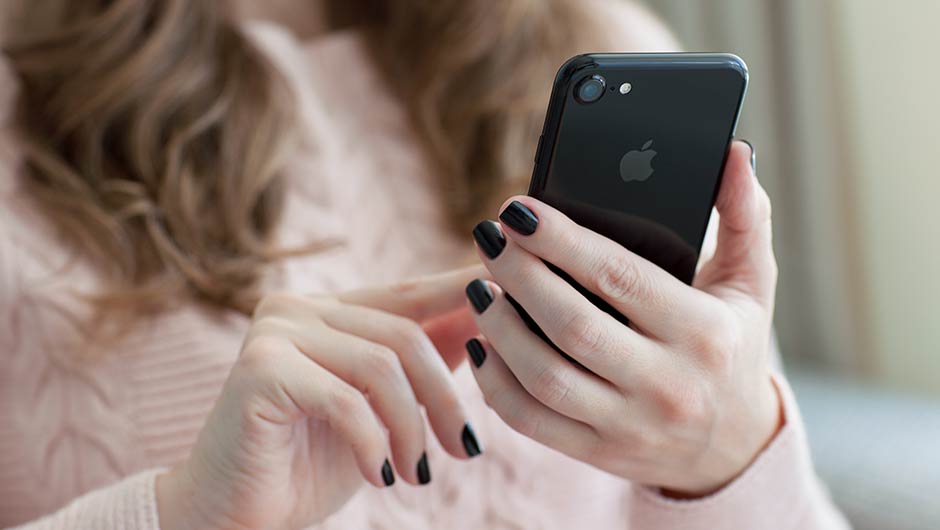 The One Thing Your iPhone Should Definitely Not Be Doing
The One Thing You Should Never Do When Your iPhone Battery Dies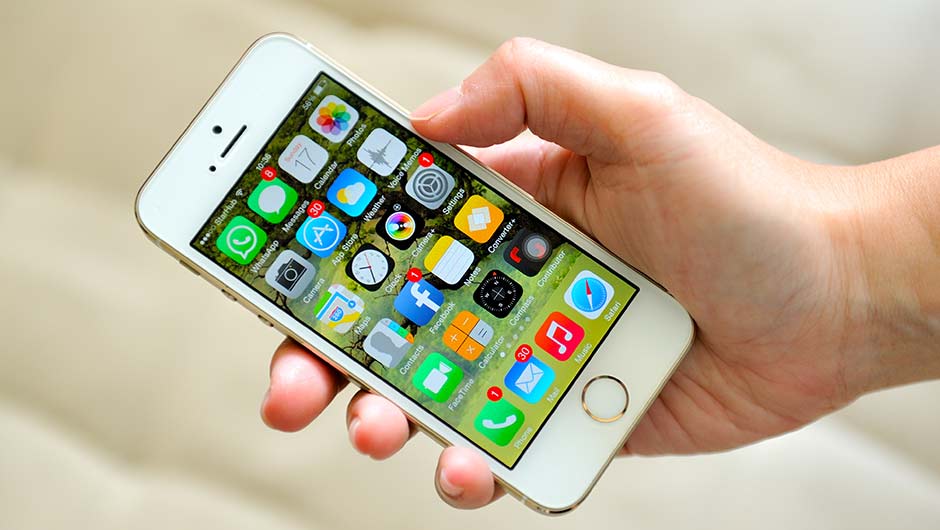 The One Thing You Should Never Do When You Get A New iPhone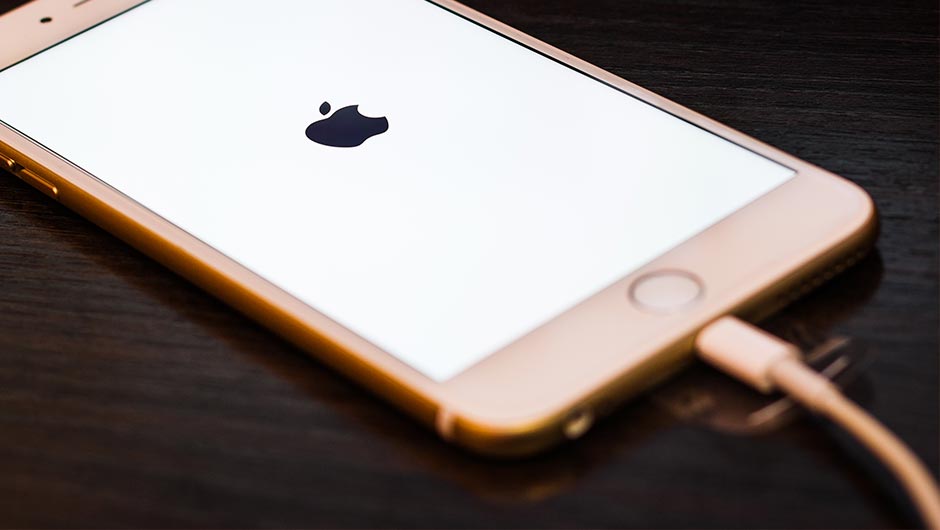 The One Thing You Should Do As Soon As Your iPhone Charger Breaks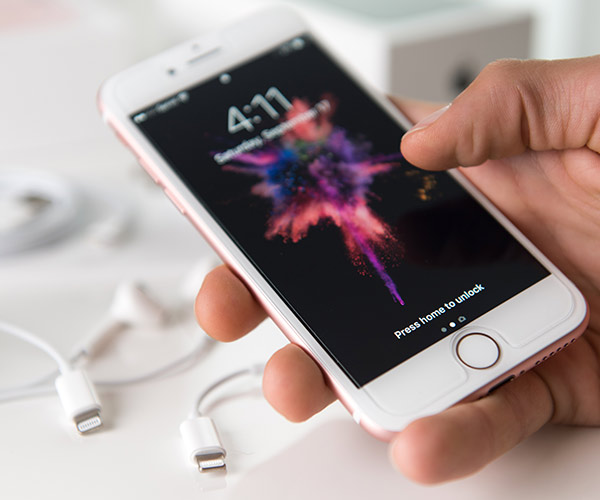 The One Thing You Should Never Do When Charging Your iPhone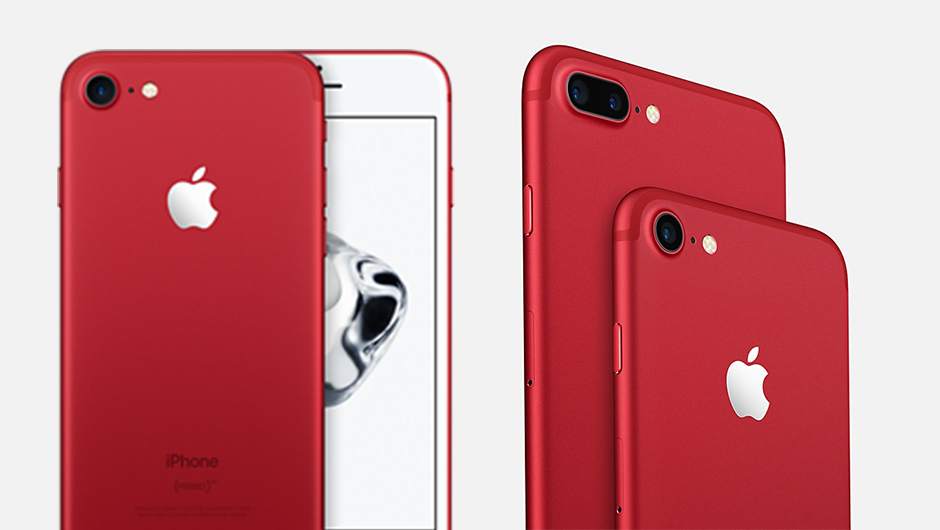 Apple Is Releasing The First-Ever Red iPhone This Week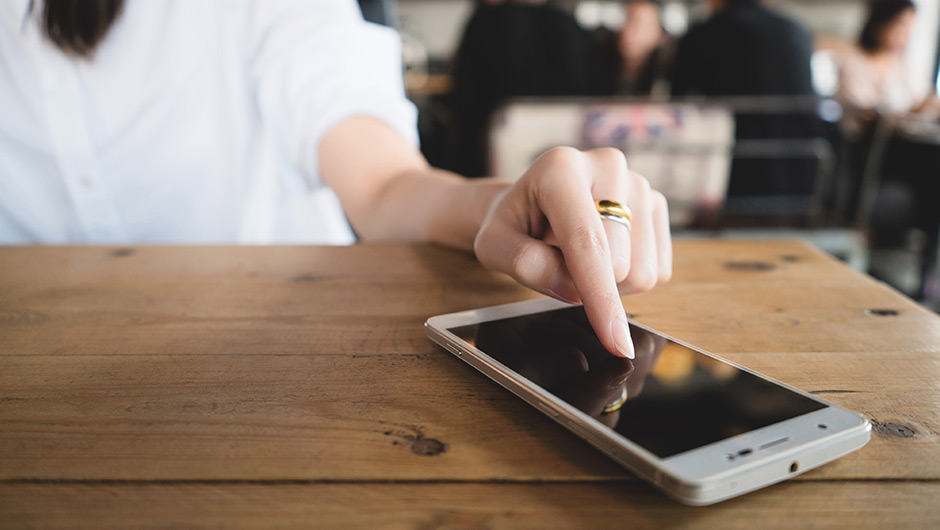 The Scary Reason You Should Never Put Your Phone On The Table At A Restaurant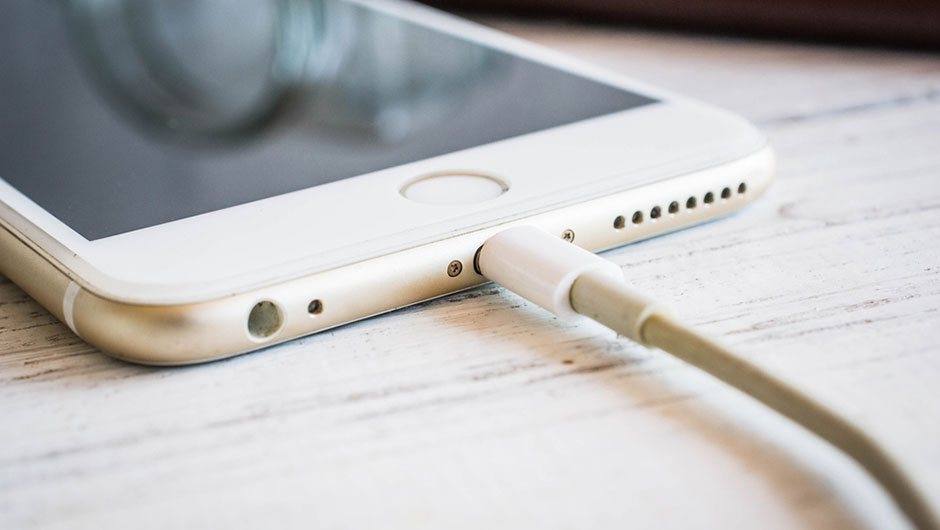 5 Ways To Charge Your iPhone Less, According To A Tech Expert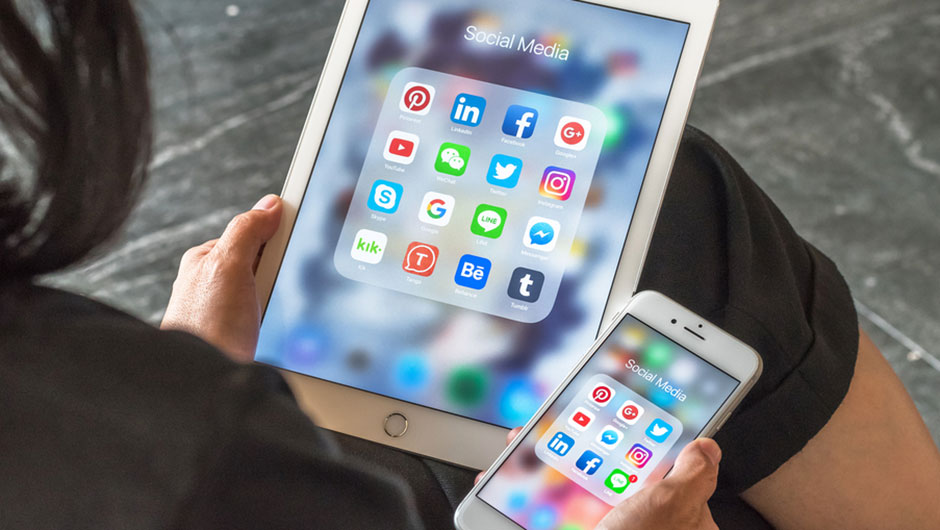 The Weird Reason You Shouldn't Let Your iPhone Update Automatically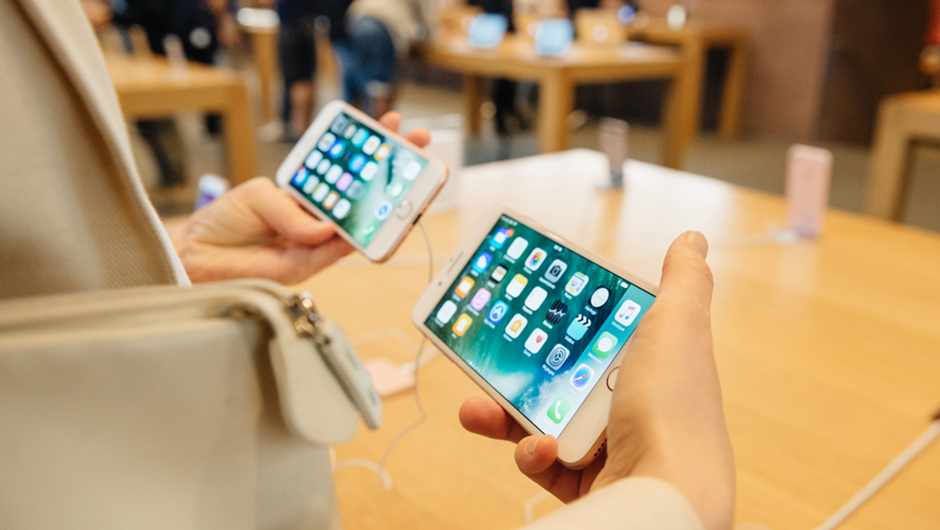 3 Tips That Will Keep Your iPhone Data From Getting Hacked, According To A Privacy Expert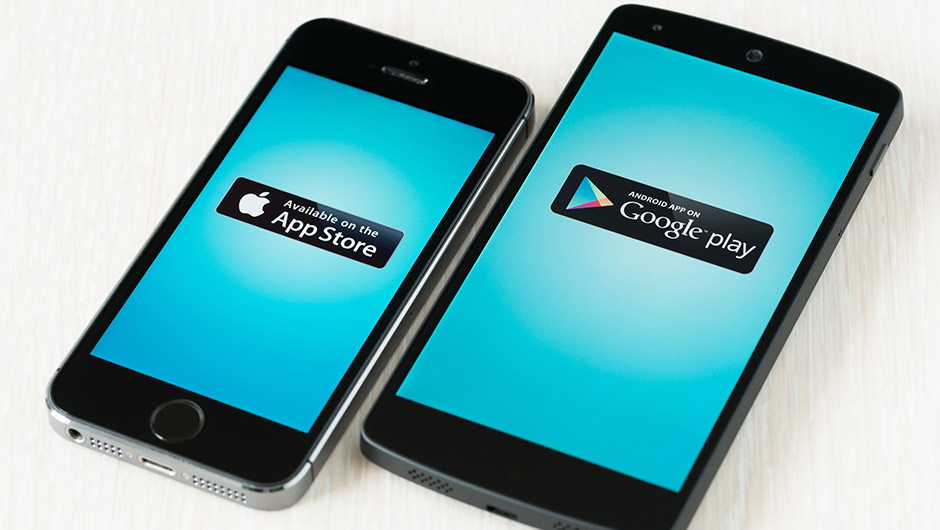 The One Thing You Should Know Before Switching From An iPhone To An Android, According To A Tech Expert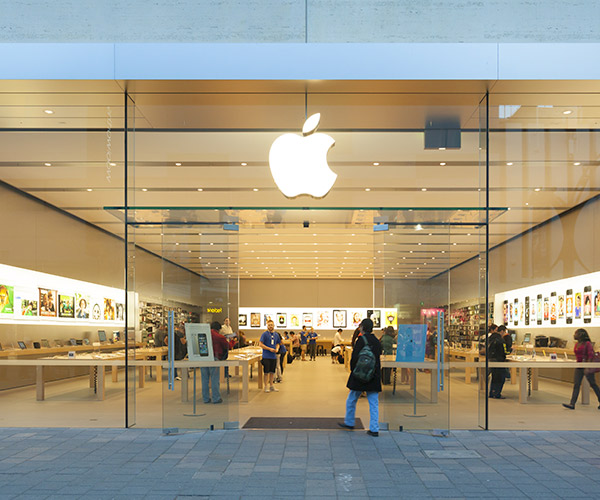 The Weird Reason You Should Never Get Your iPhone Fixed At The Apple Store
The Scary Reason You Shouldn't Look At Your iPhone As Soon As You Wake Up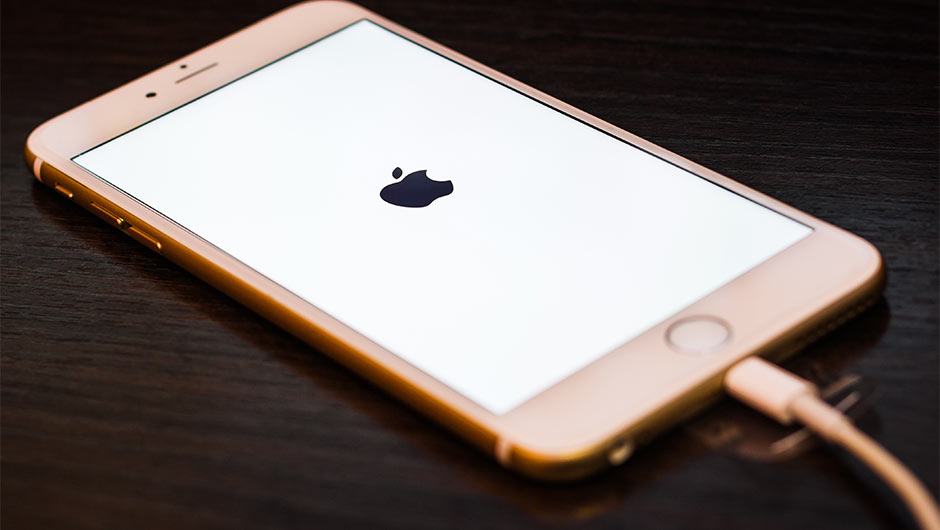 The Scary Reason You Shouldn't Use Your iPhone When It's Charging
The Scary Reason You Shouldn't Use Tech Gloves With Your iPhone