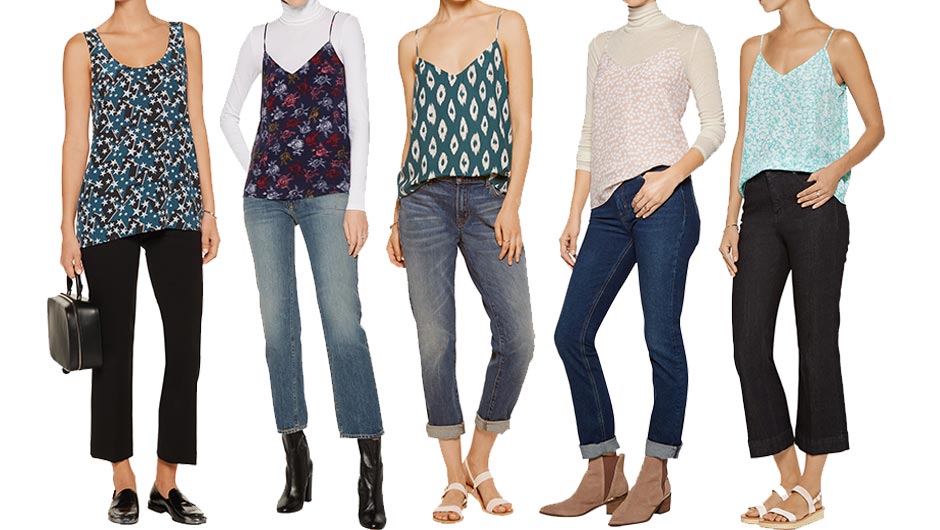 Silk Equipment Tops Are Just $22 At The Outnet's Clearance Sale–Hurry!
The Outnet officially opened their clearance sale this morning and as usual, items are selling so fast. I had two pairs of leggings in my cart and before I could finish shopping they were gone! All that to say, drop whatever you're doing and go shop now! The one items you should absolutely snag before it's gone? One of these gorgeous silk Equipment tops, which are on sale for just $21.60 down from $108. Yes, these prices are real, but you need to be quick! Equipment Layla printed washed-silk top ($21.60, down from $108) Equipment Layla printed washed-silk top ($21.60, down from $108) Equipment Layla printed washed-silk top ($21.60, down from $108) Equipment Layla printed washed-silk top ($21.60, down from $108) PS: These silk Equipment tops are slightly more expensive ($28 down from $138, to be exact), but just as gorgeous: Equipment Kaylen printed washed-silk tank ($27.60, down from $138) Equipment Kaylen printed washed-silk tank ($27.60, down from $138) SHOP THE OUTNET CLEARANCE SALE NOW Don't miss Superga sneakers for just $29 and this amazing buy one, get one 50% off sale.
This Only Happens Once A Year: The Outnet's November Clearance Is Live!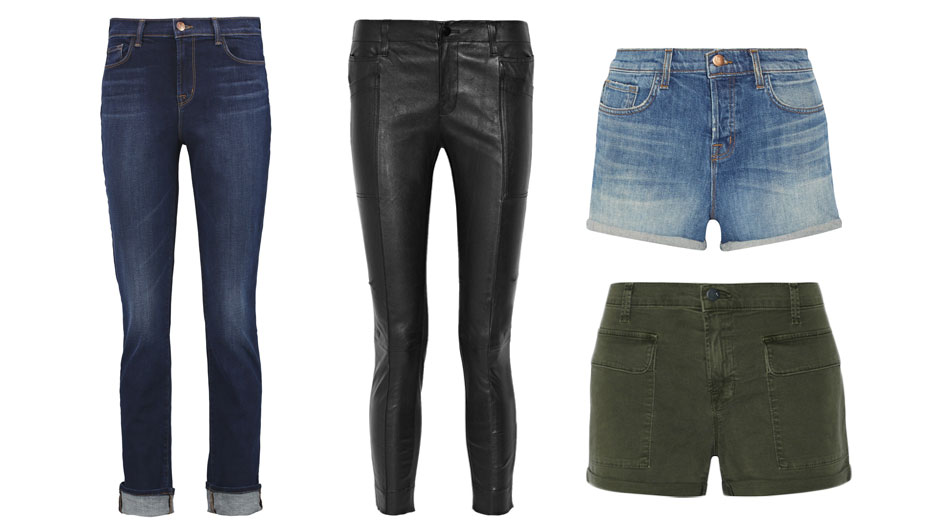 J Brand Is Up To 60% off At THE OUTNET–Including Leather Pants For Under $300
SHEfinds receives commissions for purchases made through the links in this post. Any day that designer denim goes on sale is a good day. Am I right?! THE OUTNET is currently offering up to 60% off J Brand denim. There's even a pair of leather pants for under $300, which is basically unheard of. If jeans don't interest you, shop an array of J Brand's knit tops and button downs. Obviously, at such low prices, you can't expect these items to be around forever! START SHOPPING J Brand Byrnes Leather Skinny Pants ($288, down from $1,200) Don't miss 27 platform sandals for spring and shop the must-have dress for any occasion! [Photo: THE OUTNET]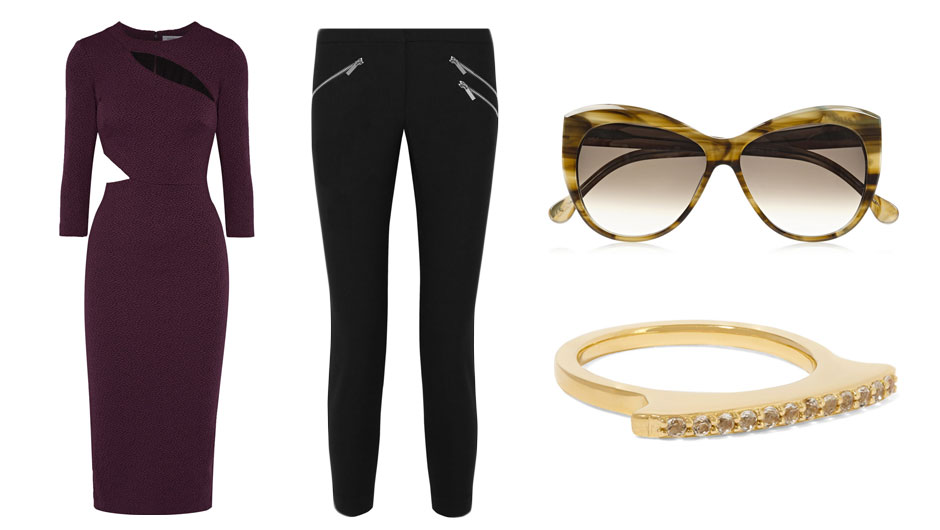 This Never Happens: Up To 50% Off Elizabeth And James Dresses, Tops, More At THE OUTNET
SHEfinds receives commissions for purchases made through the links in this post. Love Mary-Kate and Ashley Olsen's Elizabeth and James line but don't want to pay full price for it? Good news for you! THE OUTNET has over 250 Elizabeth and James items on sale up to 50% off. There are plenty of Elizabeth and James' famous blazers, dresses and tops on sale, in addition to jewelry and sunglasses. Don't miss out on these prices! SHOP NOW Victor Stretch-Cady Skinny Pants ($118, down from $295) Cresecent Cat-Eye Acetate Sunglasses ($77.50, down from $150) Don't miss the Michael Kors sunglasses everyone needs and 5 Old Navy items that look expensive but cost less than $35! [Photo: THE OUTNET]
The Outnet Clearance Sale Is Back And Tons Of Designers Are Up To 80% Off!
Ladies, one of the best sales of the year is back: The Outnet's Clearance Sale! Obviously, great designers at great prices are nothing new at The Outnet, but that's what makes this sale so special--those same designers we all love are even cheaper than usual! I'm talking shoes for under $10, swimwear starting at $15 and dresses and jeans as low as $30! As with any sale this major, the best items sell out crazy fast, so we'd suggest you hurry over to start shopping. We hand-picked a few must-see items for you below, so don't wait! ANCIENT GREEK SANDALS Echidna cutout leather sandals ($35, down from $175) KAIN Twiggy striped cotton maxi dress ($35, down from $175) DIANE VON FURSTENBERG Ora printed silk and jersey top ($39.60, down from $198) SUPERGA Leather sneakers ($32, down from $160) EQUIPMENT Reagan paneled cotton top ($37, down from $148) SHOP THE OUTNET CLEARANCE SALE NOW Don't miss designer handbags on sale at Nordstrom and the right way to fill in your eyebrows. [Photo: The Outnet]
Stock Up On $11 Cosabella Thongs At The Outnet ASAP
We have no shame in admitting that we're totally obsessed with THE OUTNET and their fabulous products at even more amazing prices. Our latest find? An essential for every woman's lingerie drawer--$11 Cosabella thongs! Whether you like lace or mesh, now is the time to stock up. Go before they're all gone! COSABELLA Mid-rise stretch-mesh thong ($11.10, down from $18.50) COSABELLA Mid-rise stretch-mesh thong ($11.10, down from $18.50) COSABELLA Soire low-rise mesh thong ($12.75, down from $21.25) COSABELLA Trenta stretch-lace thong ($15, down from $25) COSABELLA Low-rise stretch-lace thong ($15.45, down from $25.75) SHOP MORE COSABELLA ON SALE NOW For more great deals, check out these gorgeous Loeffler Randall bags on sale and $22 cashmere gloves.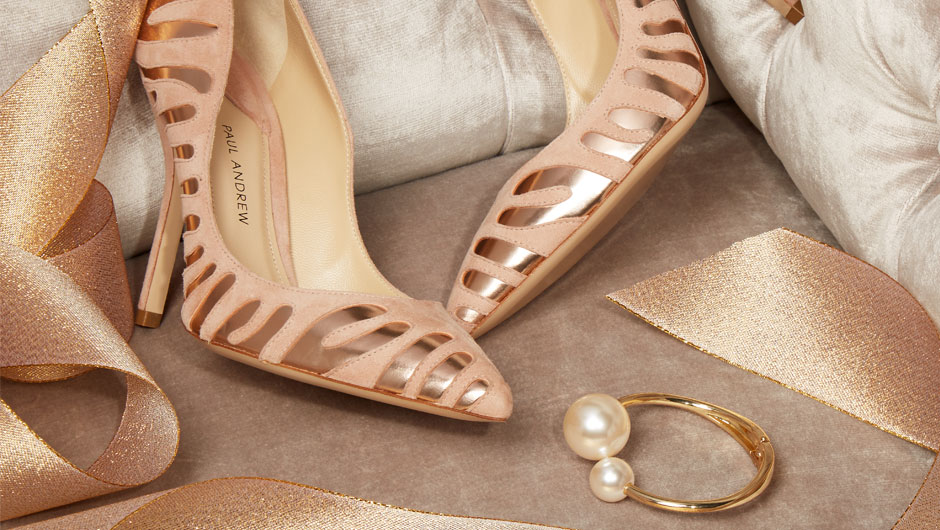 Looking For Some Holiday Sparkle? THE OUTNET's Jewelry Selection Is So Good
No Joke–The Outnet Has Tons Of Giuseppe Zanotti Shoes Up To 60% Off
Guiseppe Zanotti shoes are gorgeous, but the price tag isn't as glamorous. However, right now at The Outnet you can buy your favorite Giuseppe Zanotti shoes for up to 60% off. There are a bunch of styles to choose from like riding boots, ankle boots, lace-up heels and more. With a sale this good, these shoes won't last long! SHOP NOW Giuseppe Zanotti Leather Ankle Boots ($392.40, down from $1,090) Don't miss your chance to shop Loeffler Randall's fall sale and shop ban.do's first-ever clothing collection! [Photo: Chain-Trimmed Leather Ankle Boots, Leather Ankle Boots, Lace-Up Suede Sandals]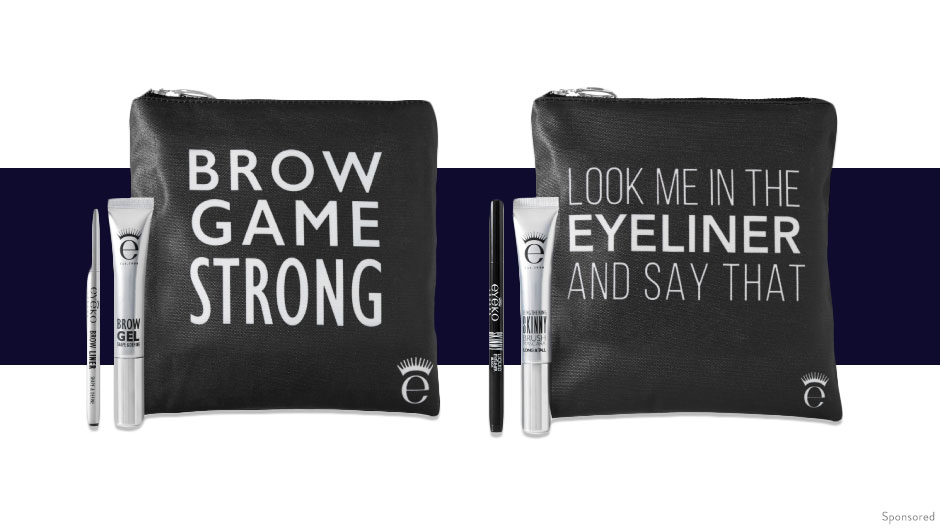 THE OUTNET's New Beauty Line Includes The Most Amazing Makeup Bags–Ever
Shopping at THE OUTNET is one of our favorite guilty pleasures because it's like the ultimate treasure hunt. Not only do they carry clothing, shoes and accessories from the best designers, but everything is always on sale! How could you not?! THE OUTNET recently upped the ante, however. Not only are they one of the best destinations for fashion, but they also now have a seriously impressive beauty collection--featuring everything from pamper kits to lipsticks! There are tons of amazing beauty items to choose from, but our favorite of the moment are these super cool makeup bags with hilarious quotes on them. "Look me in the eyeliner and say that"--love it! We have no doubt these babies will sell out fast, especially given it's holiday gifting season, so consider this your warning. Go get yourself a makeup bag, plus tons of products to put in it right now at THE OUTNET. SHOP THE OUTNET'S BEAUTY COLLECTION NOW
The Outnet Is Selling Luxury Beauty Items Starting TODAY
Starting today, The Outnet is jumping into the world of beauty. Just in time for the holidays, The Outnet will be selling 18 luxury beauty brands like Eyeko, Ren, Lipstick Queen, By Terry, Natura Bissé and more. The Outnet will be selling gift sets that include bath, body, skincare and makeup products. The best part? All of the sets will be an average of 20 to 30 percent less than their retail price. The Outnet will only be selling beauty products for a limited time. According to Fashionista, the products will only be sold until December. However, Andres Sosa, The Outnet's director of global sales and marketing, said they "aren't saying no" to selling beauty after the holidays. Time will tell! SHOP THE OUTNET BEAUTY Find out what your lipstick shape says about you and H&M is now selling their own beauty line! [Photo: Baume De Rose Set]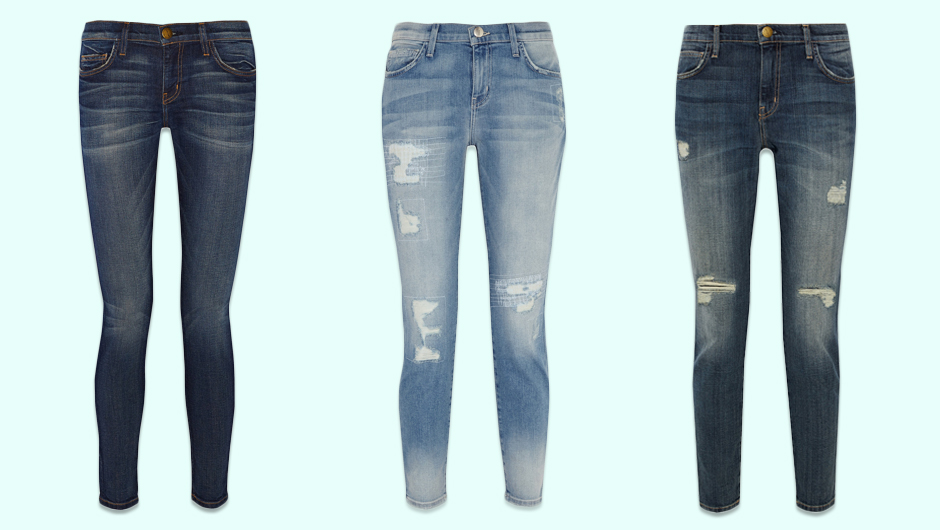 Take An Extra 40% Off At The Outnet For 24 Hours Only–Hurry, Before It's Too Late
Here's a fantastic treat to get you through hump day: The Outnet is offering an extra 40% off over a thousand items! This epic sales lasts for 24 hours only so don't wait to shop. While there are tons of items to shop from, we're totally into all the jeans Current/Elliott has to offer and you can save over $150 on certain pairs! SHOP BEFORE IT'S OVER Current/Elliott The Skinny Low-Rise Jeans ($49.44, down from $206) Current/Elliott The Ankle Skinny ($53.46, down from $198) Don't miss 17 reasons you need a plaid scarf this fall and shop Kerry Washington's killer leather jacket! [Photo: The Ankle Skinny Mid-Rise Jeans, The Stiletto Distressed Low-Rise Skinny Jeans, The Slouchy Stiletto Distressed Mid-Rise Boyfriend Jeans]
Get An Extra 20% Off At The Outnet Today Only: Alexander Wang, More
When The Outnet has a Clearance sale, they are not kidding around. The site is one of our absolute favorite places to get designer products on super sale (they always have really good brands AND percent discounts), and today they're running a promo you should not miss: get an extra 20% off select designer items at checkout (no code necessary). SHOP NOW Editor's Picks: ALEXANDER WANG Brenda leather shoulder bag ($381.60, down from $795), ASH Falcon suede ankle boots ($119.20, down from $298), DIEPPA RESTREPO Walt nubuck loafers ($120, down from $300), MARNI Leather knee boots ($396.48, down from $1,180), ALEXANDER WANG Lovisa shagreen pumps ($306, down from $765).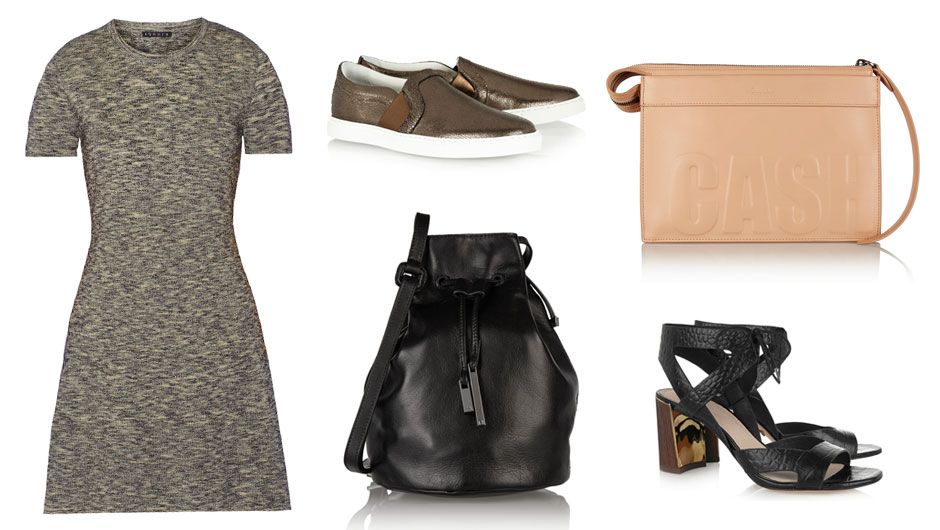 The Outnet's Clearance Sale Ends Today: Don't Miss Out!!
Over A Thousand Items (Literally) Are On Sale Right Now At THE OUTNET, Up To 80% Off Designer Labels
THE OUTNET is having an insane sale right now. Pretty much everything in the clearance section is 80% off! To save this much on designers like Alexander Wang, Valentino and Stella McCartney is almost unheard of. Seriously, don't miss out on this opportunity to shop! Please note all sales from clearance are final sale. SHOP THOUSANDS OF ITEMS NOW Don't miss Nordstrom's Anniversary Sale beauty exclusives and shop these awesome July collaborations! [Photo: Christopher Kane Engineered Mid-Rise Skinny Jean, Alexander Wang Marcele Panel Leather Pumps, Elizabeth Cole Simone Swarovski Crystal Clip Earrings, Emilio Pucci Canvas-Trimmed Shoulder Bag, Dita Mercer Aviators, Elizabeth Cole Swarovski Crystal Necklace]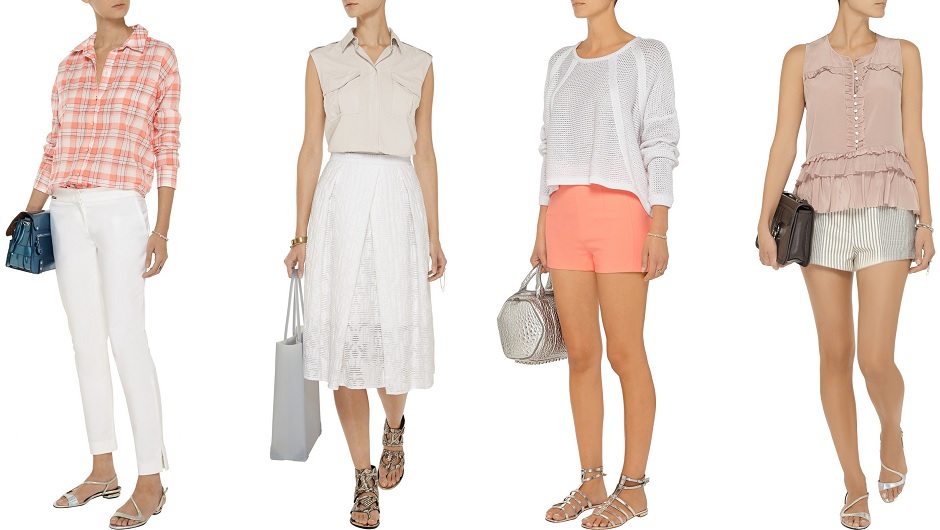 Prices Start At Just $43 At The Outnet's Massive Elizabeth & James Sale
Still feeling lame after the end of the long weekend? Well head over to The Outnet for the ultimate pick-me-up. They just launched a massive Elizabeth & James sale and prices start at just $43! There are loads of clothes to choose from, but we recommend you check out the sunglasses and jewelry because there's so much goodness. Go now! SHOP THE ELIZABETH & JAMES SALE AT THE OUTNET NOW! Don't miss 40% off sale items at rag + bone, plus Selena Gomez's $33 top. [Photo: Elizabeth and James Carine plaid cotton-blend shirt; Elizabeth and James Nary silk top; Elizabeth and James Woodrow stretch-crepe shorts; Elizabeth and James Rosemary ruffled silk top]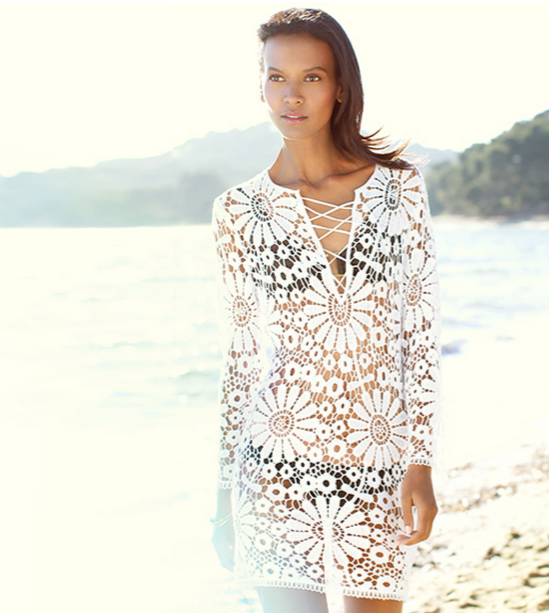 The Outnet's Exclusive Summer Edit Includes Everything You Need For Your Summer Vacay
Take 20% Off Almost Everything At The Outnet For The Next 24 Hours Only!
Here's a serious hump day treat! For 24 hours only, almost everything at The Outnet is an additional 20% off. Now if you're an avid shopper (like me), you know The Outnet basically never offers coupon codes which is why this is so huge. With the exception of full price Iris & Ink items and items marked "Just In," everything else is 20% off with code SUMMER2015 at checkout. Now as I mentioned in the title, this sale only lasts for 24 hours, which means you need to start shopping now! The sale ends at 10am EST on 6/18/15, so get to it! SHOP THE OUTNET'S SALE NOW! Don't miss our favorite printed midi skirts, denim rompers and Jennifer Lawrence's cute cutoff shorts. [Photo: Equipment Brett checked washed-silk mini dress; Mason by Michelle Mason Color-block silk playsuit; See by Chloe Silk playsuit; DVF Dacey two-tone jersey-crepe wrap maxi dress]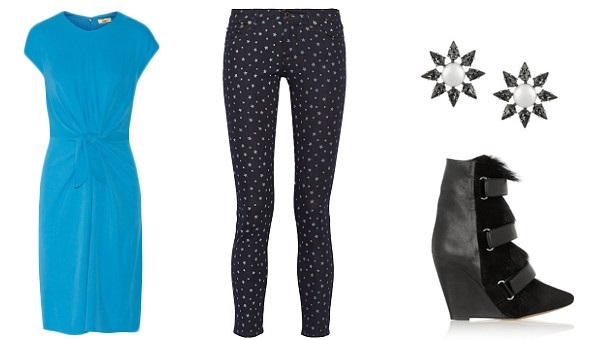 Wow, The Outnet Clearance Sale: 80% Off Isabel Marant, $30 Designer Jeans, More
I'm going to make this quick because we all have some shopping to do.The Outnet just kicked off their epic clearance sale and it is truly amazing, you guys. Designers from Isabel Marant and Helmut Lang to Joie are up to 80% off. There's this Kim Kardashian-esque leather detailed blazer going for $167.50, and this dress that is soooo Kate Middleton for $95. If all of that didn't convince you that this sale is a must-shop, then how do $30 designer jeans from AG, Current/Elliott and Vince sound? Yep, the prices are that good. Get your booty over there before things start selling out! SHOP THE CLEARANCE SALE NOW [Photo: Issa Gathered Cady Dress, AG Jeans The Legging Ankle printed skinny jeans, DANNIJO Caya Oxidized Silver-Plated Earrings, Isabel Marant Pierce Suede Leather And Calf Hair Wedge Boots]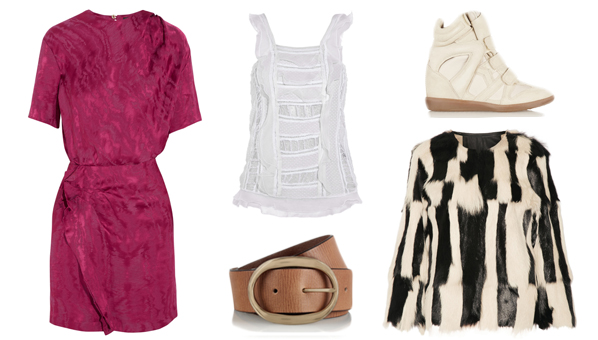 Get Isabel Marant For 65% Off At The Outnet This Morning
Get 65% off Isabel Marant this morning, thanks to The Outnet's flash sale. Take that, Monday blues! They've got dresses, her cult Burt wedge sneakers, tops, accessories, fur coats, jackets and more for more than half off. Oh, how we love The Outnet! Click through the slideshow above for our editor's picks or shop the entire sale here: SHOP THE ISABEL MARANT SALE NOW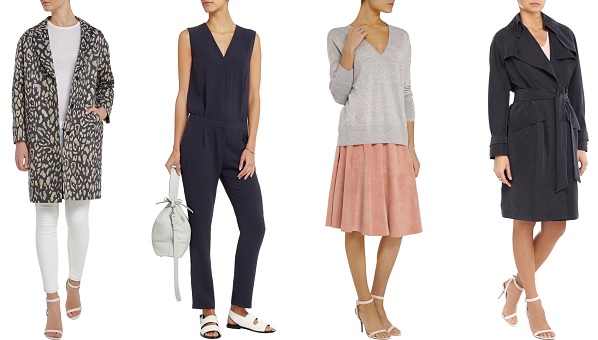 Iris & Ink's New Spring Line Makes Us Wish Winter Would Go Away Like, Yesterday
The cold, the snow, countless pairs of destroyed winter boots--those are all reasons why we're counting down the days until winter is finally over. But we just peeped the new spring collection from Iris & Ink, The Outnet's private label, and we now have yet another reason to will winter be over ASAP. Yes, it's that good. What do we love most? Well, there's a standout leopard print coat, a pink suede skirt and a killer jumpsuit that we've already saved to our favorites. Click through the slideshow to see what else you need this spring, or just click below to shop the collection right this minute. SHOP THE NEW IRIS & INK COLLECTION NOW Don't miss the vintage Hermes sale, plus spring's coolest caftans and Club Monaco's major winter sale.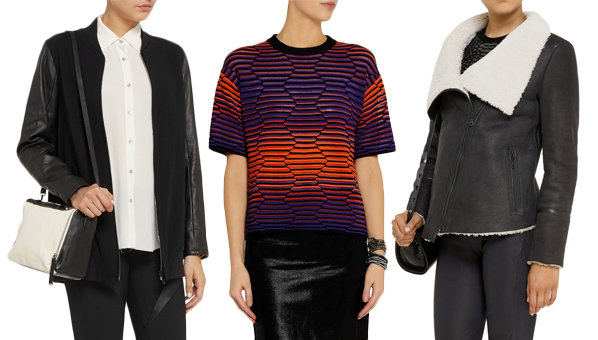 Today We're Thankful For An Extra 20% Off The Best Designers At The Outnet
The only thing that makes me happier than knowing Thanksgiving is just two days away is getting to celebrate early. And that's just what we should all be doing right now at The Outnet's early Thanksgiving sale. For one day only, pretty much everything on the site is an additional 20% off, no code needed. Now you should know the discount won't work on "Just In" items on the site, but everything else is fair game. Star your morning off right! SHOP THE OUTNET 1-DAY SALE NOW! Be sure to check out Kendall Jenner's Isabel Marant jacket, Kate Spade's 75% off sale and Shopbop's big savings event.
The Outnet's Summer Sale Means 80% Off Marant, McQueen, McCartney & More!
We've seen our fair share of designer sales this summer, but this one takes the crown. The Outnet just opened their summer sale and items that were already on sale are now an additional 50% off. That's up to 80% off original prices! Obviously The Outnet is known for its amazing selection, but allow us to name drop just for a second. You'll find high end designers like Oscar de la Renta, Alexander McQueen and Marni at the summer sale, plus cult brands like Current/Elliott and Alexander Wang marked down, too. We could keep going on and one about why this sale is so major, but really you should just see for yourself. Score something good! SHOP THE OUTNET SUMMER SALE NOW! Don't miss 20% off at MATCHESFASHION.COM, plus Gwen Stefani's cute sweater and the best summer booties.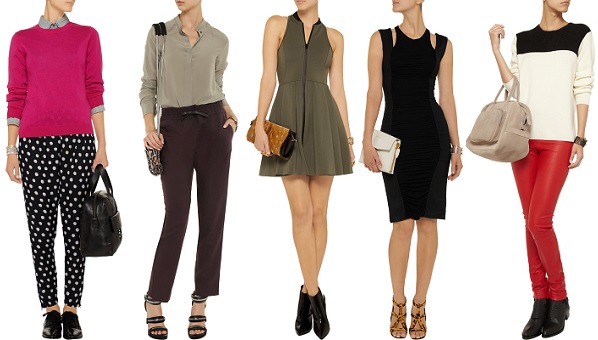 The Outnet's 85%-Off Clearance Sale Is Back And Better Than Ever Before
If there's one sale we look forward to, it's hands down The Outnet clearance sale. The site is already home to all the best designers--Michael Kors, Alexander Wang, Isabel Marant and more--for up to 65% off, but once the clearance sale is in effect those discounts shoot up to 85%! There's a secret stash of J. Crew goodies for crazy cheap and there are so many good Herve Leger dresses on sale. Now the kicker is, you have to shop fast because stuff sells out so quickly. You may not have had your morning coffee and you're probably still half asleep, but none of that matters. The only thing of any importance right now is getting a disgustingly good deal at this limited-time-only sale. Now go! GET TO THE OUTNET CLEARANCE SALE FIRST! Don't miss Sephora's new single-use nail polish, transitional shoes and the scoop on oil pulling.
Take An Extra 30% Off Wardrobe Classics At The Outnet For 3 Days Only
We really only know how to celebrate Fridays one way: shopping! But not just any shopping. Paying full-price on a Friday won't do, especially when tons of wardrobe staples like Current/Elliott jeans and a Michael Kors leather jacket are an additional 30% off at The Outnet. As you know, everything on theoutnet.com is already marked down up to 65%, so just imagine how low the prices are going to go with this extra savings. We're talking statement jewelry for as little as $25 and clothing starting at $28. The only catch is, the sale ends Monday January 3rd, 2014 at 10am ET so you can't wait. SHOP THE 30%-OFF SALE AT THE OUTNET NOW! You don't want to miss Kardashian eyewear, Jessica Alba's studded jeans and how to wear oversized sweaters with skirts.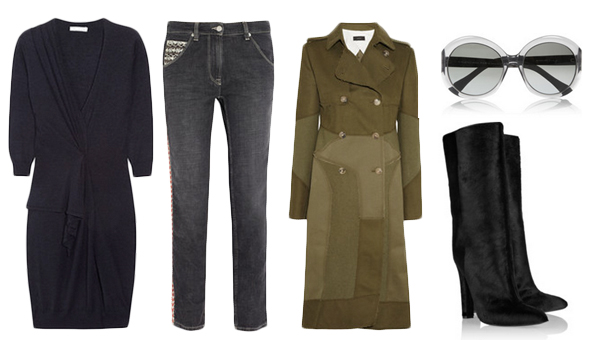 The Outnet's 85%-Off Clearance Event Ends In Just 13 Hours–Go!
It's no coincidence that The Outnet decides to launch THE clearance event of the year on this Cyber Monday holiday (yes, we consider it a holiday). Today's the day for you to do all your online shopping, since practically everything is on sale, and you have to add them to your list. The Outnet is discounting over 250 designer brands, like Isabel Marant, Valentino, and Stella McCartney, which gives you up to 85% off the original price. And since designers never go on sale, this is almost like a once-in-a-lifetime experience. We're pretty sure that these items won't be available for long (we already have our eye on a few), so you better check it out sooner rather than later. Actually, you should just shop the sale now, so click through the slideshow below to get some ideas. SHOP THE OUTNET CLEARANCE EVENT NOW Also make sure to check out 100+ Cyber Monday sales, Macy's Cyber Monday sale, and Drew Barrymore's cape
The Outnet's 60% Off Sale Is Hot, Hot, Hot: Time To Strike
We've got the A/C cranking and the anti-frizz products are getting a run for their money--it must be mid-summer, when the best sales of the whole year come out to play. I can't wait 'til you guys shop this sale at The Outnet -- it just got replenished and is filled with cool cocktail looks and super hot shorts, dresses and jewels to wear to work, parties and of course, all of those friggin' weddings. Plus: get same-day delivery! SHOP OUR FAVORITES FROM THE OUTNET SALE See more sales and deals, online sample sales, best find of the day picks and all of our favorite bikinis, summer hats and the best sunglasses.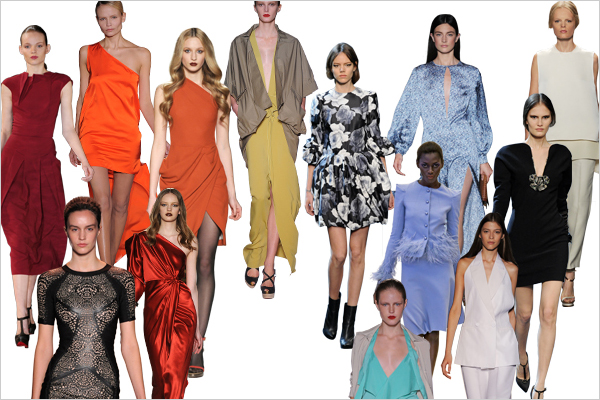 Last-Minute Outfits Just Got Easier: The Outnet Just Launched Same-Day Delivery
This is a game-changer, girls. The Outnet took a cue from its sister site, Net-A-Porter, and just launched same-day delivery for Manhattan and London customers. From now on, when you need a last-minute outfit for an upcoming date, job interview, or trip, you can get it just a few hours later, for an extra $25. How's that for efficient? The best part, in our eyes, is that The Outnet is all discounted pieces (up to 70% off regularly) so it makes the trifecta - finding something cheap, fast and good just became a reality. And you don't even have to leave your desk. Being a modern girl gets easier by the minute. GET AN EXTRA 30% OFF AT THE OUTNET NOW Bone up on more of the latest fashion news, upcoming collaborations and this week's best sales and deals still happening.
The Outnet's Bespoke Service Is Like Having Rachel Zoe On Call At All Times
No matter what some may say, when it comes to size ,one does not fit all. That's why we're so excited to discover The Outnet's Bespoke size preference e-mail customization option. Imagine this. You get your daily e-mail from The Outnet updating you on the day's hottest sales (in case you need a recap it's currently dresses under $200). But now the e-mail is specifically tailored to the items available in your size as well, as if you own personal stylist (Hey, RZoe! Is picking them out for you.) While we are still bitter that no one ever told us about this service before we found it today, we're sharing the wealth. Sign up or into your Outnet account and edit the  e-mail preferences with your size or range of sizes (we can always dream about fitting into that one size smaller) to know what's in store for you. Check out this week's best sales and deals, online sample sales and best find of the day picks.
70% Off Marchesa, Alexander McQueen & More At The Outnet's Blow-Out Bridal Sale
The Outnet is slashing prices on breathtaking gowns by Marchesa, Temperley, Valentino, and Marc Jacobs during their Wedding Party Sale. The event also includes a sumptuous selection of discounted designer heels and adorable dresses for wedding guests. (more…)
TGIF: They're Practically Giving Stuff Away At The Outnet Clearance Sale Today
Why not be the most awesome gift-giver ever this year? Gotta love Friday sales! While everyone else in your office is taking an extra long lunch today, you've got to get your bad self to The Outnet Clearance sale. It starts at $5 for jersey DKNY tanks. Hel-lo! Everything on the site is always marked down to astonishingly low prices, but today, they're even better, at a whopping 85% off.. Knock those holiday gifts off of your list now! (more…)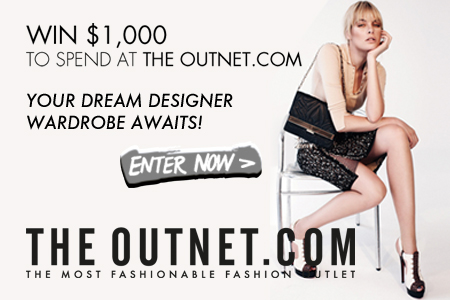 Win A $1,000 Shopping Spree From THE OUTNET
Alexander Wang, Chloe, Herve Leger...THE OUTNET brings us discounts on the biggest names - putting those red-soled Louboutins within reach. We are obsessed - which is why we've teamed up with our besties at THE OUTNET to give away a $1,000 shopping spree to one lucky SHEfinds reader. Imagine your closet brimming with your favorite designers - you'll thank us. Enter for your chance to win a $1,000 shopping spree, now. Can't wait to shop? Stock up on warm cozy knits at THE OUTNET's Deluxe Knits sale - going on now.
75% Off Designer Reception Dresses — Zac Posen, Alexander Wang, More
The Outnet is known for it's incredibly 70% markdowns on designer labels -- and their weddings section is no different. Today, we're craving their dope collection of flirty reception dresses -- from Alexander Wang, Alberta Ferretti and more. Check out the sale now, and find gems like this lace and tulle tutu dress by Rare Opulence (just $165). (more…)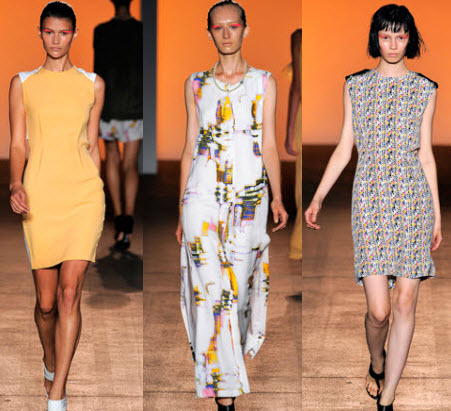 Straight-From-The-Runway Yigal Azrouel Is Now On The Outnet: Bye, Bye, Full Prices
Good news: Yigal Azrouel, known for perfect tailoring, gorgeous drapey dresses with cool-girl details, and awesome pieces for every day, is now on The Outnet, Net-A-Porter's little sister site filled with discounted designer items. Check back often for great prices and skip the lines at those crazy Yigal Azrouel sample sales and pricey department stores. Go ahead, check out the Yigal Azrouel sale now, before everyone else finds out about it. (more…)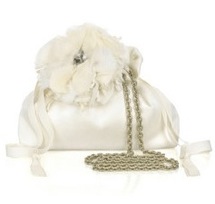 70% Off Designer Wedding Dresses & Accessories — Including A Lanvin Clutch And DVF Gown
You love labels -- we get it. If it has a red heal or smells like new leather, you love it. So happy day to you, because The Outnet has 70% off designer bridal finds - like this Lanvin silk clutch and Alexander McQueen studded wedding shoes. Yes, really. (more…)
Talk About TGIF: The Outnet's Huge Clearance Is Here–Starting At $2
This is one of those sales everyone HAS to check out -- starting at just $2, The Outnet's clearance sale is filled with designer pieces for a whopping 85% off. What are you waiting for?
Throw These Flattering Halston Heritage Dresses In Your Cart: They're Marked Down In Every Color
Don't you hate when only the good colors are on sale? (more…)
Lee Angel Jewelry And A Boatload Of Beautiful Gowns Are Up To 70% Off On The Outnet
I live for The Outnet's Just In section where designer sales come to live, and this week it's a bridal goldmine. From pretty Preen and Badgley Mischka reception dresses to stunning bridesmaid gowns and Lee Angel jewelry for all, it's a wonderland for you and your bridal party. Shop our guides to the best strapless wedding dresses, white wedding shoes, and inexpensive wedding dresses.
Wedding Season Is In Full Swing: Designer Dresses Are 60% Off & Made For Dancing
Wondering what to wear to an upcoming wedding? Never fear: The Outnet sale just started, and it's filled with pretty designer dresses you can actually afford. Take a look at our top five picks below, and then shop the entire sale at The Outnet today: (more…)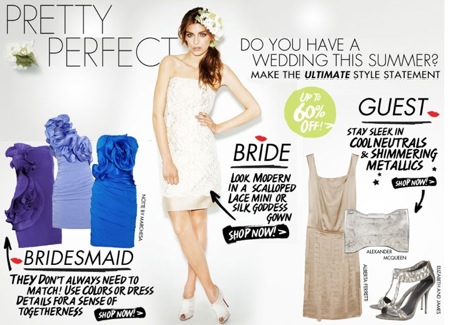 The Outnet Wedding Sale Is Open! Up To 75% Off Alberta Ferretti, Vivienne Westwood, More
With the recent Gilt and HauteLook wedding sales, it really is the best time of year for label-loving brides on a budget. Today's good news? The Outnet is having a major Wedding Special on April 26th - mark your calendars. We got a sneak peek, so of course we have to share it with you. Pick your favorites now so you don't miss out next week: UPDATE: The sale is open and the links below are live! Shop away. (more…)
Midday Catch Up: The Outnet's Wedding Sale, Kelly Rutherford & Children Model For Fendi, Architecture Rings, More
Gossip Girl Star Kelly Rutherford Takes The Fendi Catwalk Alongside Her Children Rutherford co-hosted and modeled for Fendi's Children's Spring/Summer 2011 launch in NYC. Don't Miss: The Outnet's Wedding Sale On April 26th, you can receive up to 75% off dresses from Diane Von Furstenburg, Alberta Ferretti, and more. Can't Afford A New House? Buy A Ring Instead. French Jeweler Philippe Tournaire designed these statement rings based on different buildings around the world. For more non-bridal, non-baby news: shop 65% J.Crew, check out Pamela Love's line for Topshop, and get Coachella's festival-chic style.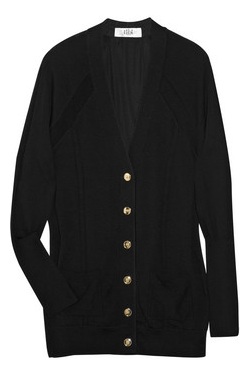 Spring Is A Long Way Away: Cozy Up With On-Sale Cardigans In The Meantime
I hate to tell you, but it's a long road until the warm weather of Spring. We still have a frigid January, February and March to endure - so why not outfit yourself in the warmest, coziest cashmere sweaters money can buy in the mean time. They are up to 70% off at the Outnet now. Boo-ya: Wrap yourself  in this Donna Karan Draped crepe-jersey cardigan ($262.50, down from $750), which is 65% off and perfect for work. If you're all about the camel trend, this N.Peal Cashmere Crocodile knitted cashmere cardigan ($319.95, down from $639.90) is half off, and the thick knitted style is especially warm. If you love the nautical trend, this Crumpet striped cashmere cardigan ($130.50, down from $435) is the perfect combo of preppy and practical. Pair it with skinny jeans, and grey or cognac leather boots for a cool winter look. Who doesn't love an oversized cardigan this time of year? I do, so I'll be inside of one of these Tibi Contrast panel wool cardigan ($155.25, down from $345) until Spring rears its pretty head. More sales and deals: Gap underwear is $4.99 70% Off Shopbop Blazers 40% Off Sparkly Tops And Dresses at Nordstrom 70% Off Boots And Heels At Net-A-Porter 10 After Christmas Sales 70% Off Vince Leather Jackets Follow the author of this post on Twitter @bridefinds. Shop all of the best sales and deals, online sample sales and black dresses, party dresses, faux fur vests, pumps and blazers.
Meet Your Best New Year's Dress EVER: It's Sparkly, Black And 70% Off
Every its the same old song and dance: New Years Eve rolls around and I'm standing in my closet scratching my head. Why didn't I buy something cute ahead of time, and how do I stand out in the see of little black dresses and bar tops at the club? I think there is an old Chinese proverb that says what you wear on New Years dictates your good luck for the rest of the year. Ok, that might not be entirely accurate, but I can tell you if you show up in this sexy Juicy Couture Sequined silk-chiffon dress ($105, down from $350) you'll at least get lucky that night. This sequin mini dress is 70% off to boot. Shop more festive attire, from party dresses and little black dresses, to cocktails rings and statement jewelry. See what else we're wearing this season with all of our winter trends. Shop our guides to the best coat trends, the best jackets, and the best military jackets. Subscribe to our online mailing list for SHEFinds in your inbox. Follow the author of this post on Twitter @bridefinds.
Top 5 Sales To Shop Online During Fashion's Night In Tonight (PJs Welcome)
First there was the sales-fest that was Fashion's Night Out, now Vogue.com UK brings us Fashion's Night In - an online shopping frenzy that is right up our alley. Enjoy exclusive sales online from 5pm to midnight tonight, plus good Karma for doing so: proceeds go to KidsCo, an organization that helps inner-city children. You'll have to provide your own champagne, but these 5 online sales make it well worth it: 1) Topshop.com: Be the first to get one of the six dresses from Topshop's last Kate Moss collection before it launches on November 2nd. Check out her most current collection featuring this Cut Away Maxi Dress ($250). 2) TheOutnet.com: Make a purchase on the site, like these 65% off Christian Louboutin Zermadame Ankle Boots ($701), tonight and enter to win a $1385 shopping spree. With free shipping on top, it's a deal you can't resist. 3) FigLeaves.com: The site is giving $239 to 5 lucky winners, and free personal shoppers will be available all night. So you can find out what to wear to all those friggin' holiday parties, like this French Connection Sequin Top ($151.80, down from $189.75). 4) Net-a-Porter.com: The site will have an exclusive Party Boutique with dresses, jewelry, and shoes from special designers. Get yourself a dress and pair it with one of the sites many designer bags like this Marc by Marc Jacobs Ukita Bag ($475) - plus free shipping! 5) Allsaints.com: This site is offering 10% off all merchandise (regular and sale) and free shipping all night. They have a ton of fabulous accessories like this Ninotchka Necklace ($90). Check out all of our fashion news, plus see more of our favorite dresses, pumps, and jackets for fall. Get yourself a great deal with our sales and deals and best find of the day posts. Subscribe to SHEFindsMail for exclusive fashion e-mails.
Christmas Came Early – Christian Louboutin Is On Sale Now At The Outnet
If you're obsessed with those bright red soles of the infamous designer Christian Louboutin, yet don't have the benjamins to splurge - you're in luck. This week only, enjoy Christian Louboutin shoes AND handbags at up to 60% off at The OutNet. These Penny Girl Flat Leather Pumps ($287.50, down from $575) are the perfect work flat. With trouser pants or tights under a skirt, these loafers are an upgrade from what your grandpa would wear Opt for some height with the Zermadame 120 Ankle Boots ($701.75, down from $2,005) and instantly watch your legs grow. Not to mention how stylish booties are right now. Looking for a basic heel you can actually walk in? Look no further than the Yotruche 100 Ostrich Pumps ($522.50, down from $1,045) available in nude, black, and a sassy royal blue. Check out more of the best sale & deals. Shop our guides to the best platforms, the best booties, and the best high heeled boots. Subscribe now for instant fashion updates in your e-mail.
The Outnet's Legendary Louboutin Sale Starts Tomorrow (Finally Afford A Pair)
We love Christian Louboutins like we love world peace and a skinny jean days (a lot). And it looks like the heaven's have smiled on us today, because The Outnet is having one of its epic Louboutin sales tomorrow. Starting this Wednesday and for the next 3 Wednesdays, The Outnet will be getting a fresh delivery of these massively discounted shoes. We got a sneak peak of the loot, and here are the highlights (get your credit cards ready, ladies): Christian Louboutin red sandals ($443 down from $885). Christian Louboutin Chelsea boots ($675, down from $1,125). Christian Louboutin knee-high boots ($879, down from $1,465). Black Christian Louboutin pumps ($486, down from $810). For more of the best fall shoes, check out our guides to clogs, over the knee boots, and lace-up booties.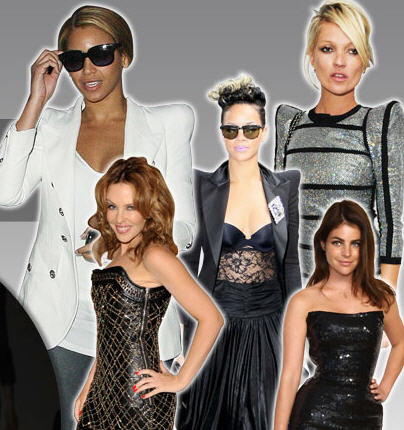 Starting Now: Shop 85% Off Balmain At The Outnet's Pop-Up Sale
When it comes to online shopping, The Outnet definitely knows how to create frenzy. Back in April, shoppers pulled all-nighters to nab something from their $1 designer sale, and today they're holding a Balmain pop-up sale at up to 85% off.  Balmain, a runway favorite among A-listers like Beyonce, Kate Moss, and Rihanna is still pretty expensive, even at 85% off-- but because this is such a rare occasion, it might be worth the splurge. You only have seven days to snap up one of these Balmain pieces, but we suggest you buy them now because they're likely to sell out within hours. When these Balmain buckle boots ($642, down from $1,025) came strutting down the runway, nearly every fashion editor died with delight, and featured them in their magazines. If you've just gotta have them, now's your chance. Snag this Balmain chain belt ($303, down from $1,010. Like a classic Chanel chain strap belt, it always looks chic--and you can wear it 'til you're old, and pass it on as an heirloom. Balmain brought back the strong shoulder--be a part of the '80s remake with this Balmain Wool Tuxedo jacket ($1,992.50, down from $3,985) that is ridiculously sharp looking--if you happen to have some extra dough lying around. Get more designer deals by checking out our sales and deals section, and then see our guides to the best black dresses, the best blazers, the best skinny jeans, and the best CJ by Cookie Johnson jeans.
Shop The Outnet Before European Law Makes It Harder To Get Designer Deals Online
Sadly, a new law in the EU could make finding deals from luxury brands a little bit harder online. The Times Online reports that the law, which will go into effect in the EU this summer, will allow high-end brands to prohibit the sale of their items on designer discount shopping sites that have no brick-and-mortar stores. For now, the law only applies in the EU, but online discount stores in the UK we love  like TheOutnet are likely to be affected.  No word yet how that will affect US customers of EU sites yet, but you might as well take advantage of TheOutnet's newest sale now regardless: These Burberry Patent leather flat boots ($260, down from $650) are the perfect chic alternative to a rain boot. Oversized cat eye sunglasses like these Chloé Gradiated acetate sunglasses ($120, down from $400) are extremely cute and very on trend. There's only a size 2 left in this Alberta Ferretti Embellished cotton dress ($360.50, down from $1,030) that will become your go-to dress for all types of dressy occasions. This Roberto Cavalli Art deco-inspired ring ($132.50, down from $265) makes a big statement and can be worn with casual or more formal outfits. Check out what lucky shoppers got from The Outnet's $1 sale, check out more style news, and then see our guide to the best discount jeans, and the best cheap jewelry and cheap swimwear.
Sign Up Now: $1 Marc Jacobs, Chloe, Roberto Cavalli, And More At The Outnet
Girls, get ready. To celebrate their 1st birthday, The Outnet is holding a one day designer sale on April 16, with more than 200 designers participating. Everything from Chloe to Roberto Cavalli will be sold for $1 . We're talking designers whose stuff retails for thousands of dollars on sale for one buck.  Everyone must register and RSVP between March 29 and April 11. There is a catch. You can only buy one item. In the meantime, check out three pieces from the site that are perfect for transitioning your wardrobe into spring: This Antik Batik Squaw shoulder bag ($62.50, down from $250) is a great for running around on the weekends, and the colorful beading will make your basic jeans and t-shirt pop. This Dannijo Gold-tone floral ring ($72, down from $180) looks modern and unique. A printed scarf is an easy way to transition into spring, and this Bindya Printed silk-blend scarf ($52.50, down from $105) has a beautiful mix of colors. See more designer items for less in our sales and deals section, then check out our guide to the best spring fashion trends, and the best maxi dresses.
We Admit It, We're Mad For Mad Men's Retro Style
Stand back Gossip Girl and Project Runway, the TV show capturing the interests of designers and fashion addicts alike is Mad Men. The critically acclaimed AMC series about a 1960s New York ad agency has had everyone talking, including designers like Donatella Versace and Tory Burch, who are eagerly anticipating its season three premiere, which airs Sunday, August 16th. Without a doubt, Mad Men is great television (it even leads in Emmy nominations this year) but you can be sure that these style masterminds won't be tuning in just because they've been dying to know whether or not Betty had her baby. Polished retro looks inspired by the show have made appearances into countless fall collections, so come Sunday many of your favorite designers may be glued to the tube with a pen and pad in hand. Just like the fashion industry, we've been enthralled by the elegant and refined 1960s clothes worn each week by the women of Sterling Cooper. We can't wait to check out the printed sheath dresses, fitted sweaters, and pencil skirts on Betty, Joan, and Peggy this year. Want a piece of Betty Draper's ultra-feminine look? Try a belted dress like this cute number from Shoshanna. If you're in the market for a 1960s-style dress at a lower price point, take a look at the wool sheath and ruffled shirt dress Banana Republic is offering this season (their new window displays, like the one above, feature yummy photos of the Mad men and women you love). For Mad Men-esque fashions, be sure to peruse our guides to the best pencil skirts and cardigans, and don't forget to check out our look at the continually classy ensembles of Michelle Obama for more great picks.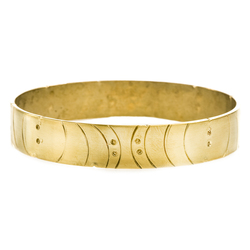 Tuesday's Sample Sale Scoop: Devon Leigh Jewelry, Marc Jacobs Handbags, Alice & Trixie, And More
Editor's Pick: Devon Leigh jewelry at ideeli Charriol clothing, Vera Wang, Diesel, Marc Jacobs handbags at Gilt Hobo International handbags at Editors' Closet Language clothing at Beyond the Rack Yigal clothing, Judith Lieber eyewear, Swiss Legend watches, and Me + Ro jewelry at Hautelook Alice & Trixie clothing, Locman watches, and Sir Alistair Rai clothing at Rue La La