This Is the Softest T-Shirt Ever–So You Can Stop Looking
Most people like soft t-shirts. Mike Natenshon loves them. When his favorite tee split down the back, he actually took it to a tailor to get fixed. LOL. And then came the ultimatum from his girlfriend--it was her or the shirt. His girlfriend was right, the tee was past the point of no return--but it still hurt. A lot. The shirt went in the trash, but Mike's new mission was to create a shirt that would feel as good as his old one, from the very first wear. And you can thank Mike for not letting this one go. One year, one VW bus, some recycled beechwood and MicroModal later, he and a friend succeeded in their goal. His Marine Layer line is now widely regarded as being "the softest." And not just like, "Oh, this is so soft."As the website explains, the reaction to the line is on another level. "It's not like "oh, this feels nice" soft. It's "holy sh#% how did they make this I'm never taking it off." You will seriously want to live in them. Or as one customer review stated, "I want to be buried in Marine Layer." On a less morbid note, I'd been on a mission to find the softest tee (in my search history you'll find such gems as "softest t-shirts in the world" and "new shirts that feel really old."). I've tried the wash them 10 x in sodium carbonate hack, which totally works, but is also exhausting. As a busy mom, I don't have time to live in the laundry room. Being able to order a shirt and know that it will come at peak softness is huge. Plus, Marine Layer shirts last forever and are made in the USA, which really matters to me. If you're shopping for a loved one, or yourself, right now--consider a Marine Layer tee as the answer to all your softness cravings. They're delightful. But the best way to know for sure is to try one for yourself: Shop now: Marine Layer Slub U-Neck Tee ($39) Marine Layer Sorry I'm Late Graphic Tee ($48) Marine Layer Amy Boyfriend Tee ($39) Marine Layer Tinley Tulip Back in Black ()
$3 Nail Polish With Amazing Reviews And Reputations
The One Mary Kay Skincare Product Every Woman Should Own
Six Pro-Tips On What You Should & Shouldn't Pack For Your Trip To Vegas
Heading to Vegas? Lucky you! Your to-do list is probably bursting — I mean, what can't you do in Vegas? Okay, so your schedule is down pat, great! But there are some other planning deets you need to iron out (no pun intended...): What are you wearing!? The world of Las Vegas fashion is tricky to conquer alone. Don't lose yourself in a tangle of fanny packs and sequined stilettos; set yourself apart in style. You may be a fun-hungry tourist; but these six pro-tips will have you lookin' like you're fresh off the runway. Paris... Milan... All in a day's work. THIS IS VEGAS, BABY! 1. FLASH doesn't have to read as: PAIN You may be on your way to destroying your liver, but you don't need to bring the rest of your body down with you. Yes, Vegas is a glitzy place, so maybe skip the sweats and UGG boots, but that doesn't mean you have to compromise on comfort! Going BOLD can be as simple as trying out a bright color or eye-catching pattern. Free People Night Shimmers Mini Dress ($108) Nasty Gal Beautiful People Beautiful Problems Bustier Dress ($60) 2. Boots and flats can be SUPER glam You're going to want to be able to move about freely throughout your trip — heels are not conducive to this. Again, comfort doesn't have to be drab! There are TONS of unique pairs of flats and boots that will add that needed bit of pizzazz to your Veg-cation (I'm trying). If you absolutely insist on wearing some form of heels, go for wedges. DSW Fiona Ballet Flat ($29.99) TopShop MIMOSA Metallic Ankle Boots ($125) 3. Day Vegas (Daygas?) is real — dress appropriately Walking the Vegas strip in the middle of the afternoon? Put away the chandelier earrings and false eyelashes — you can save those for the evening. It's important that you don't confine yourself to a single look per day. Go bold in the daylight, sure — patterns, brights, bling  — but don't overdo it. Vegas is the land of excess, but there is a line. Make sure you can head back to your hotel room before the ruckus begins. STATE Tie Sleeve Dress ($69.50) 4. It's all in the details — ACCESSORIZE! Shirley Post Earrings ($38) BAUBLEBAR Python Snake Cuff ($52)   BAUBLEBAR Mini Pinata Tassle Earrings ($32) 5. Don't underestimate the power of a kick-ass romper Lulu's Lost + Wonder Willow Light Grey Embroidered Romper ($80) Lulu's Seaside Gale Blue Tie-Dye Romper ($52) Bebe Off Shoulder Print Romper ($119) 6. This is important - swimsuit game: STRONG Same rules apply for swimwear: go big, but not too big. Either rock a bold print and stick to a modest cut OR go for a daring cutout or plunge in a classic color — DO NOT TRY TO DO BOTH. Kendall + Kylie X Revolve 90s Low Scoop Bralette Top ($67) Kendall + Kylie X Revolve 90s High Cut Bottom ($58) Target Women's Cut Out Halter One Piece Swimsuit ($39.99) Don't forget to check out: What To Wear To Brunch With Your Girls and 5 Ways To Wear A Plaid Shirt (You Can't Go Wrong No Matter How You Do It) [Photo: Urban Outfitters]
Forever 21 Finally Changed Its Return Policy
Once And For All, How To Make Your Sticky Bra Sticky Again
'Tis the season for backless dresses and off-the-shoulder tops. We're all so excited to show some skin before cold fall weather takes over, so you know what that means… time to whip out the sticky bra! If you're like me, you probably have a love/hate relationship with this popular style of lingerie. Sticky boobs come in handy when I have an open-back top or dress, but it always becomes a guessing game of whether or not they'll stay attached and comfortably secure while I'm wearing them. The main downside is that sticky bras kind of lose their stickiness and start to feel gross after a wear or two. And few things are more embarrassing than having one pop off in public out of nowhere—we've all unfortunately fallen victim to this. So, what's the magic hack to making sticky bras, you know, stick again? The simple solution lies in your cleaning methods. Once and for all, here's how to clean a sticky bra and actually keep it sticky. So, what's the secret for getting back that sticky feeling? Just wash your sticky bra with soap and water! Yep, it's that easy. No towel or cloth necessary. After every use, rinse the bra cups with warm water and a few drops of hand soap to make sure all skin oils and residue come off. Also, scrub off any random bits that got caught in the adhesive. This tip should make your sticky bra usable for, well, ever! Also, who would have thought that adding water could make your bra way more adhesive again!? After the soap and water rinse, let the sticky bra cups dry overnight. Put them on a flat surface, like your dresser or a countertop, with the sticky side up. If yours came in a little plastic package when you bought it, you can even leave the packaging open and let the boob covers dry in there. You don't need to worry about wiping off any excess water or drying it with a towel, so resist the urge to pat them down. Like magic, the bra dries on its own and eventually returns to its former sticky glory. Your sticky boobs will be ready to wear with that backless dress you've been saving for GNO, and they're guaranteed to stay put during a night of dancing. It'll feel like a whole new bra. No more worrying about potential nip slips! If you haven't hopped on the sticky bra bandwagon yet (how??), or if you're in search of a new pair, check out some of our favorite picks. Ultra Light NuBra ($40) Aerie Backless Bare Bra ($21.90) Fashion Forms Women's Superlite Adhesive Strapless Backless Bra ($16.99) PINK by Victoria's Secret Backless Bra ($24.95) For more style news, make sure to check out these Pom Sandals, The Best Bras For Women With Small Boobs, The One Thing Millennial Moms Are Buying, Sticky Bras With String, 7 Bra Shopping Mistakes You Don't Know You're Making, and The One Color You Should Never Wear On A First Date. [Photo: NuBra]
These Are The 10 Best Sexy Costume Ideas For Halloween This Year
Yes, DIY Halloween costumes are undeniably cute and creative. However, we weren't all blessed with such an eye and, yes, sometimes it's easier to buy a costume from a party superstore. Think about the style you want to go for when selecting your festive outfit this year. Do you want to take a funny approach or do you want a sexy costume? Thankfully, you won't be without a costume because Party City has tons of options to choose from. You'll have a sexy costume idea for this Halloween ASAP that's to die for. You can easily go the sporty chic route with this baseball babe costume. While you'll look effortlessly cute, you'll also be super comfortable. Honestly, what's more comfortable than an oversized jersey? You can complete the look by adding a baseball and bat, and by purchasing these athletic socks (or take them from your Stranger Things Eleven costume from last year). Adult Baseball Babe Costume ($44.99) If sports aren't your thing but you're a nautical babe, we've got a look for you! The sailor costume is always a Halloween classic that you really can't go wrong with. You can even pair up with your significant other and go as this harbor hottie and sailor costume duo. Adult Harbor Hottie Costume ($59.99) If you're looking for ways to wear a little black dress this Halloween, then dressing up as a maid could be your go-to. You can complete the look by pairing it with some fishnets and red lipstick. Adult Seductive Maid Costume ($44.99) Another flirty dress for Halloween is this heartbreaker nurse outfit. You can complete the costume with sky-high red heels and some nurse accessories. Party City has plenty of extra additions for any look. Shop this nurse accessory kit to tie everything all together. Adult Hospital Heartbreaker Nurse Costume ($39.99) You can always wear more layers if Halloween is a bit chillier than expected. Tag along with your best partner in crime and dress as cops for the big night out. You can really achieve this cop uniform costume by throwing on a pair of your favorite sunglasses and some over-the-knee boots. Adult Stop Traffic Sexy Cop Costume ($49.99) Another costume that's perfect for a cool Halloween night is Catwoman. For starters, you can save some money by grabbing a pair of cat ears from a previous year's Halloween look or borrow a friend's. A black bodysuit and leggings would also work perfectly if you don't want to go full-out Catwoman but want to have the same look. Adult Catwoman Costume - The Dark Knight Rises Batman ($49.99) Grab a couple of your friends for the ultimate group costume and go as Teenage Mutant Ninja Turtles. This colorful look will also keep you comfortable all night long with its spandex material. This Party City costume package also comes with four separate masks so you can wait to choose which TMNT  you want to be on Halloween night. Adult Sexy Teenage Mutant Ninja Turtles Costume ($49.99) For all you Disney lovers out there, we've included two iconic characters you can be on Oct. 31. This aquamarine mermaid costume can be completed with a simple strand of pearls and beach waves. Or for a night at home, just grab your mermaid blanket, and channel your inner Ariel that way. Adult Deep Sea Siren Mermaid Costume ($79.99) If mermaids aren't your thing, try a Snow White costume. Pair this dress with some red fishnets for an extra sexy look. And don't forget to add some accessories, like a red hair ribbon and of course, an apple. Adult Poison Apple Body Shaper Costume ($79.99) Another idea that ties in with the cop costume is a firefighter look. Go out with a friend or a significant other and be a coordinated lifesaving duo. Pair this dress with some black knee-high boots and you'll be good to go. Adult Sexy Firefighter Costume ($39.99) [Photo: Splash]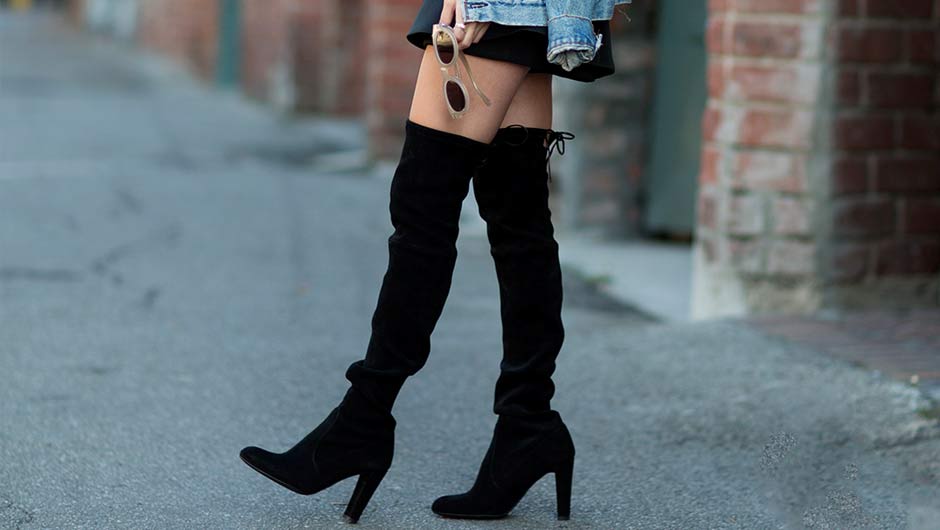 How To Clean Suede
3 Brands With The Best Cheap Black Leggings That Don't Turn See-Through After 1 Wash
I'm 100% team "leggings are not pants." I rarely wear them outside of my apartment, but when I am home they're pretty much the only thing I wear. And being that I'm a homebody and I'm home a lot, I have tons of black leggings. I used to buy them in massive quantities from Forever 21 and H&M, but then I had a revelation. I wasn't actually getting that great of a deal on these $5 leggings because I had to replace them after two washes. We all know what happens--you wash cheap leggings a few times and boom, they're see through. I hate that. I rounded up the three brands I've found to be the most durable and comfortable, so if you love leggings as much as I do I encourage you to splurge just once, too. I have no doubt you'll see the light. Also, if you have leggings that you love that don't get all flimsy and see-through after a few washes, please share in the comments! 1) Fabletics. Given how much I love leggings, I decided to do something I would usually never do--pay more than $20 for a pair. Blasphemy! I "splurged" on the Salar Leggings from Fabletics for $40 and when I say they were a game-changer, I really can't convey how much I love these freakin' leggings. I've had the same pair of over a year and they are still as thick and stretchy and amazing as the first time I wore them. They are so good that I sometimes even sneak and wear them to the grocery story even though I despise wearing leggings beyond the confines of my house. My point is, cheap leggings are as good as the expensive ones. Fabletics Salar Legging ($49.95) 2) Nike. I got my first pair of Nike leggings in one of their factory stores last summer, and I've never looked back. The sportswear brand has a great selection of printed leggings, too, so you don't have to limit yourself to black. I have a blue and back patterned pair that goes perfectly with all my athleisure outfits and my black sneakers (which are also Nike...LOL). At less than $50, you're totally getting the most bang for your buck in terms of quality and style. After a year of wear and tear and many, many washes, my Nike leggings prove they can stand the tests of time. Even the color hasn't shown any signs of fading. I also love them because they're high-waisted, so they tuck in my tummy. Nike Sportswear Leg-A-See ($45) 3) Lou & Grey. This sister brand to Ann Taylor and Loft exclusively designs comfortable, casual clothing. Seriously— when we say comfort, we're talking cloud-like material here. And, this pair isn't called the "Essential" legging for nothing. These are also high-waisted with an elastic band, and are equal amounts comfortable and stretchy. The cozy material is high-quality and thick enough to ensure that you won't get any sudden rips or tears, and they'll stand their ground even after a few run-ins with the washing machine. Lou & Grey Essential Leggings ($24.50) Be sure to check out Jessica Alba's cool black booties and hats, gloves and scarves on sale. [Photo: Trop Rouge]
Ivory Ella's Leggings Are So Soft And Comfortable–Add A Pair To Your Collection ASAP
Sponsored by Ivory Ella Ella Denim Jacket ($69) Classic Fit Dark Navy Inverse Paisley Tee ($32) Pineapple Print Legging ($24.99) We'll be the first to admit it: leggings are the best. They're comfortable, look good all year round and can be dressed up or down for different occasions. If you're like most women, you already have lots of leggings in your wardrobe, but we're here to put one of our favorite brands on your radar. Found in 2015, Ivory Ella is an amazing brand that allows you to shop trendy items while also giving back. A portion of every order is donated to charitable organizations like Save The Elephants; they have donated over 1.1 million dollars to date! Philanthropic efforts aside, Ivory Ella also makes amazingly wonderful leggings. Not only are they soft and comfy, but they're super flattering. Oh, and did I mention they're affordable to boot! Here are a few of our current must-haves: Blue Acid Washed Legging ($19.99, down from $49) Grey Acid Washed Legging ($19.99, down from $49) Move Black Legging ($39) Cute, right? Even better, though? Ivory Ella has the perfect pieces to style and accessorize these leggings. Here are some outfit ideas to copy for no-fail style in a flash. Sporty: Wear this look to your morning yoga class or spin session, then get a bunch of errands checked off your to-do list. Move Black Legging ($39) White Zip Up Windbreaker ($59) Black Satin Baseball Cap ($32) Grey and Pink Yoga Mat ($49) Everyday: Whether you're meeting friends for lunch or kicking back at a summer BBQ, you'll look cute and feel comfy in this perfect ensemble. Grey Acid Washed Legging ($19.99, down from $49) Olive Bomber Jacket With Patches ($34.99) White Cropped Tee ($19.99) Back t0 School: Want a "first day" outfit that's sure to impress and turn heads? Pair this look with the blue acid wash leggings shown above. You can't go wrong with this stylish look. Classic Fit Vintage Rose Painted Chevron Tee ($24.99) Navy Varsity Backpack ($89) Tan Leather Rose Gold Watch ($49) Heather Oatmeal Embroidered Hoodie ($49.99) Beach Day: If leggings aren't your thing... Ivory Ella has you covered there as well. Check out their beach collection for a seriously stylish outfit on the last beach days of the season. You will want to stock up on these pieces ASAP. Navy Romper ($39) Coral Reef Beach Coverup ($19.99) Red & Navy Beach Tote ($39) Navy Flip Flops ($20) Blue & White Beach Towel ($39) SHOP MORE IVORY ELLA CLOTHING & ACCESSORIES NOW [Photo: Ivory Ella] The editors at SHEfinds wrote this blog post on behalf of Ivory Ella and received compensation as part of our agreement.
We Tried Peel-Off Lip Stain–And Here's What Happened
We know that the peel-off lip stain makeup trend sounds absolutely bonkers (like, is it candy or makeup?) but trust us, this Cocoon Lip Stain ($22) from Cailyn Cosmetics actually works incredibly well. Here is our Marketing Coordinator (and part-time hair model) Amanda Bauer trying it out: https://youtu.be/68enEsDV_jE So, it's pretty easy to use. You just carefully apply the lip stain, as you normally would, and let the thick gloss dry for 10 minutes. Then, peel the dried pieces off your top and bottom lips for a matte finish! It leaves you with a flawless color-stained pout that's light and subtle. How pretty! Even though the finished product doesn't look as dramatic as the photos on the website, your lips still get a splash of long-lasting color coverage, and you don't have to worry about lipstick rings staining your wine glasses (#GirlProblems). The Cailyn Cosmetics stain comes in four vivacious colors: Tantalizing Orange, Innocent Pink, Pink Desire and Devilish Rose. Cocoon Lip Stain in Pink Desire ($22) You can also check out this set of peel-off lip stains from Walmart. For a third of the price, you get 6 lip stains in red, pink and orange hues that you can bust out for any occasion. Their fun names, like "Lovely Peach" and "Sweet Orange," make them an even cuter makeup essential. 6-PACK Peel-Off Colored Lip Stain Gloss ($7.99) Berrisom is another popular peel-off lips stain brand that beauty masters alike have adorned on their lips. It's a Korean beauty company, so be warned that the product's directions don't come in English. Berrisom Oops My Lip Tint Tattoo Pack ($15) When you apply this product, make sure you don't get it anywhere other than your lip line because, you guessed it, it'll stain. Precision is key here, ladies, so arm yourself with a steady hand and a lot of patience. Otherwise, your mouth might have the semi-permanent appearance of a popsicle mustache. Also, if you have super chapped lips, be careful. In some extreme cases, people with dry lips reported that actually peeled off pieces of their skin or experienced bleeding when taking off the product. To make the removal process as painless and safe as possible, moisturize your lips thoroughly before you rip the stain off. But, despite negative warnings, peel-off lip stains have a tattoo effect and supposedly stay on for a full 10 hours—way longer than any other regular lip color. People who used the peel-off stain even noted that they still had leftovers the next day, which makes evenly applying the product inside the lines HUGE. If you mess up, your makeup mistake haunts you for ten whole hours (gasp!). Make sure you don't miss any spots, either. You can apply another coat before the stain dries to ensure that you've got every inch of your lips covered. Don't forget to check out more videos: how to straighten your hair like a pro (featuring Amanda, obvs) and the right way to shape your eyebrows (with ya girl who wrote this post). [Photo/Video: Shelby Rodriguez]
The One Vitamin You Should Be Taking Before Bed For Weight Loss
The One Morning Mistake Women Over 30 Make That Slows Their Weight Loss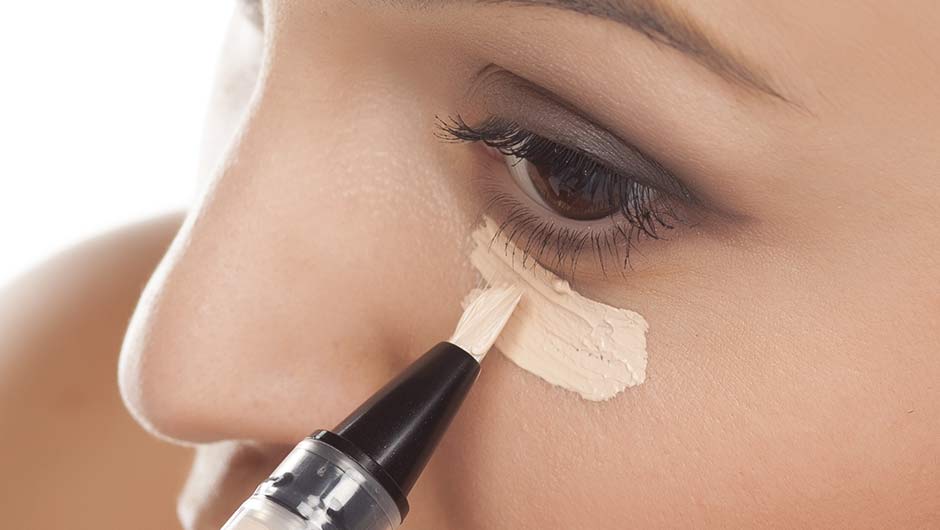 Do You Know The 'Hot Butter' Rule For Applying Concealer Correctly?
Applying undereye concealer or concealer of any type (ie. on a monstrous zit) can be really difficult. First, you have to choose the right shade, then the right texture/consistency--and then there's application. Everyone has their own little tricks, but most of us aren't really sure what we're doing and sometimes it can feel like the concealer actually makes things worse (ie. the zit it just more red and obvious on your face). We're here to teach you how to apply concealer correctly--including under eyes, for dark spots and zits. The Hot Butter Rule It's something called the 'Hot Butter' rule and we learned it from José Rivera of Benefit Cosmetics. Yes, it's took the Makeup Master himself to finally teach us at the ripe old age of 32 how to finally apply concealer correctly (I really could have used this in my teen years, José...). Regardless, it all starts with the first touch. "What happens when you put cold butter on toast?" José explains. "It tears up the bread. Same with your skin--if the concealer is too cold, it's not good for your skin." So, what's a girl to do? I don't want my skin to be toast! José explains that dotting the concealer to the skin and then leaving it there for a few minutes or (or as many seconds as possible, if you're in a rush) causes the concealer to warm up on your skin like butter melting on toast. This makes applying the concealer much smoother. YAS! So, here's a step-by-step breakdown for those of you that have been skim-reading until now (no shame!): Step 1: Choose a concealer. We love Benefit's Boi-ing Airbrush Concealer and IT Cosmetics Bye Bye Under Eye. This is really all about what's best for your skin/budget. Generally speaking, you want a concealer that's just one or two shades lighter than your skin (no more or you'll look like a racoon!). For zit concealer, you'll want a shade that perfectly matches your foundation. So, yes, that means you need at least two types of concealer in your makeup bag. This is an essential! Step 2: Apply the concealer in dots on the skin. DON'T BLEND! If you blend at this point the concealer is like COLD BUTTER ON TOAST. You'll tear up your skin, so to speak. Yes, I'm sorry--you've been doing it wrong all along! Here's me getting ready, when I've first applied the dots: Step 3: Let the concealer heat up on your skin. This only takes a few minutes--go about your getting-ready routine (brush your teeth, fill your brows, stand on your head--I don't care what you do). After a few minutes, the concealer will have melted a bit/spread out to bigger circles. This is when you know it's ready: Step 4: Blend away! The concealer will be like buttah on your skin. At this point it's perfect for smoothing out and covering any blemish or dark spot you've got. The fact that the concealer has heated up and melted a bit means you don't have to pull or tug on the gentle under eye skin as much--which we all know is terrible for wrinkles and sagging. I literally just dabbed the concealer a few times *very gently* with my finger and it completely blended: Step 5: Voila! You've applied the concealer gently and evenly without having to tug on the skin--or "bread"--giving a smooth appearance. Seeeeeee: So--how do you feel about applying under eye concealer now?? Try this trick then leave us a comment below! Okay, that's all for now from this bunny :) READ MORE: A Beginner's Guide To Color Correcting Concealer: How To Use Each Shade
These Are The Only Underwear Jennifer Lopez Trusts Her Booty With
3 Ways To Use Tea Tree Oil For Your Hair, Skin And Nails
10 Items Every Woman Should Own In Her 20s
7 Natural Hangover Cures
Leggings That Make Your Muffin Top Disappear? Uhh, Yes Please!
Brad Goreski Tells Us What To Wear When It's Really, Really Hot
9 Mistakes Women Over 30 Make When Shopping For Work Clothes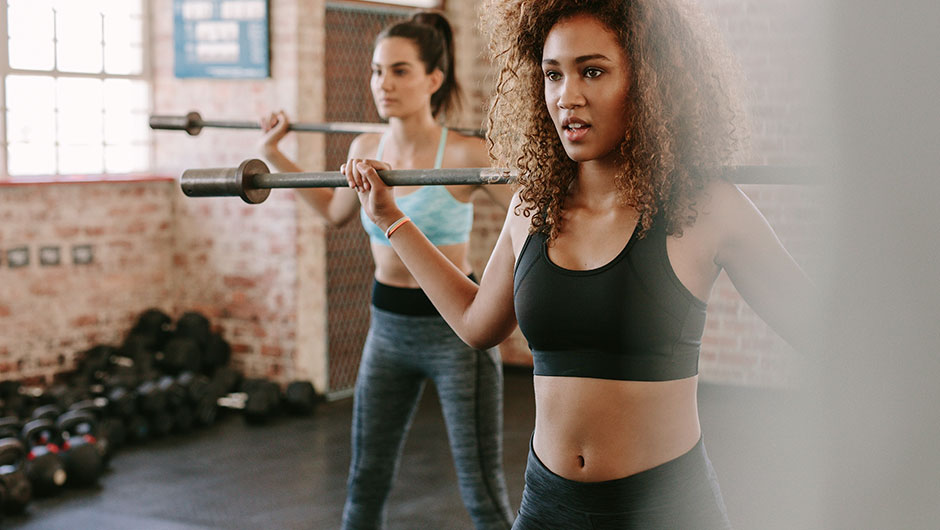 The One Workout Mistake That's Giving You Acne, According To A Dermatologist
We Finally Found The Best Underwear To Wear With White Jeans, So You Can Stop Looking!
The One Daily Supplement That Changed My Skin For The Better
3 Legging Trends Fashion Girls Would Never Wear
12 Cheap Sunscreens Dermatologists Swear By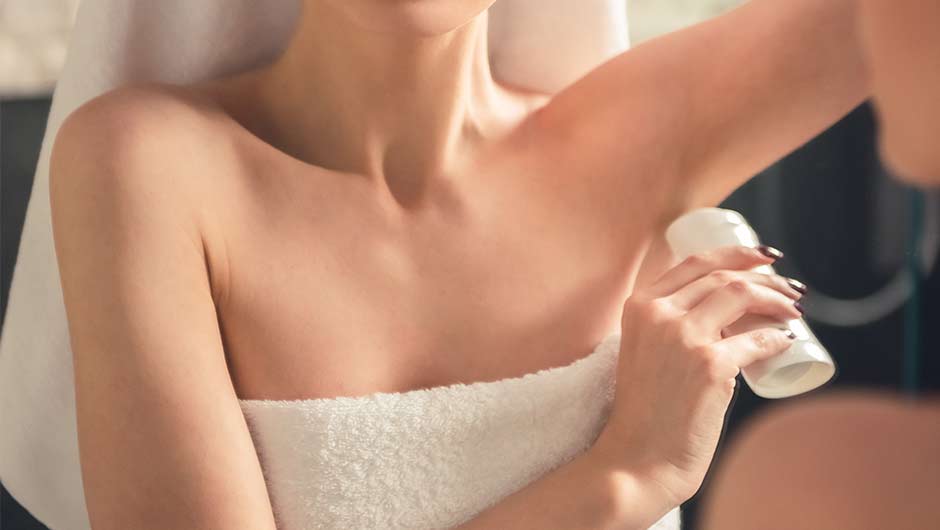 The Scary Downside To Using Deodorant
I Tried The Kardashian's Hair Vitamins–And Here's What Happened
This Is What To Wear With Leggings When You Fly (Fashion Girls Approve!)
The One Thing Our Editors Can't Travel Without
3 Lunch Recipes To Pack For Work That Will Speed Up Your Metabolism All Day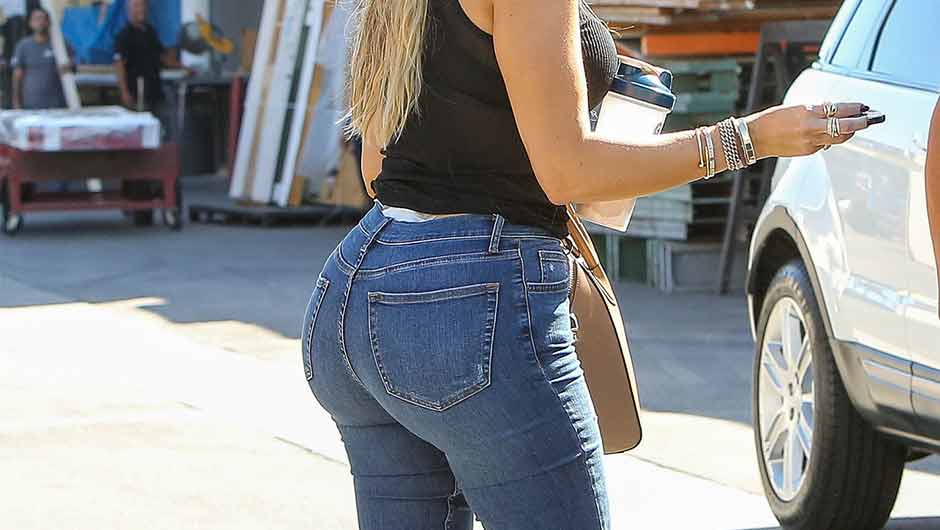 10 Problems Only Girls With Big Butts Understand
We Finally Found The Best Underwear To Wear With Leggings, So You Can Stop Looking!
The Best Crop Tops For Girls With Big Boobs
3 Low Carb Dinners You Should Eat For Weight Loss, According To Trainers
The One Thing You Should Eat At Olive Garden, According To Nutritionists
The Worst Ingredients For Your Skin, According To A Dermatologist
The Best At-Home Remedies For Blackheads
How I Accidentally Found Out That Athleta Has The Best Work Clothes
How To Wash Your Leggings So They Last Forever
The 2-Second Trick For Telling Whether Leggings Are See-Through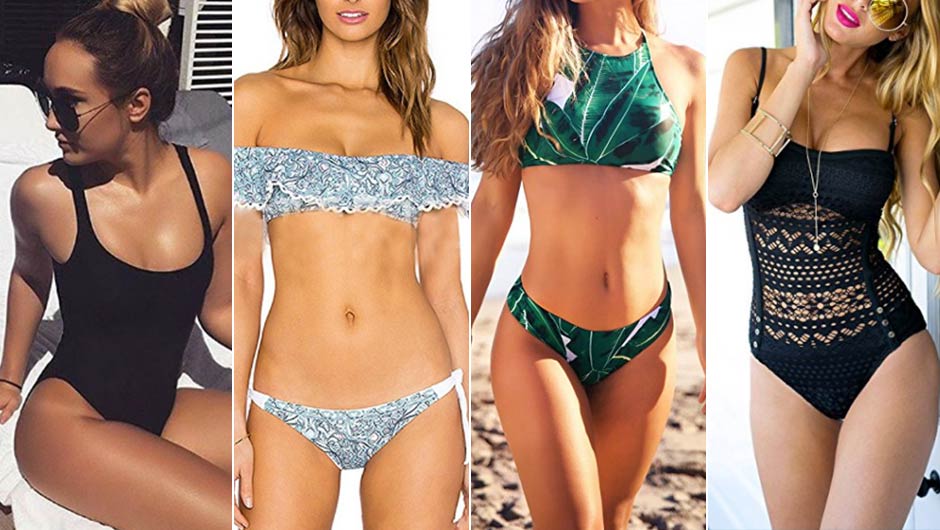 4 Cheap Bathing Suits From Amazon That Look Good On Literally Everyone
Common Recipe Mistakes That Are Slowing Your Weight Loss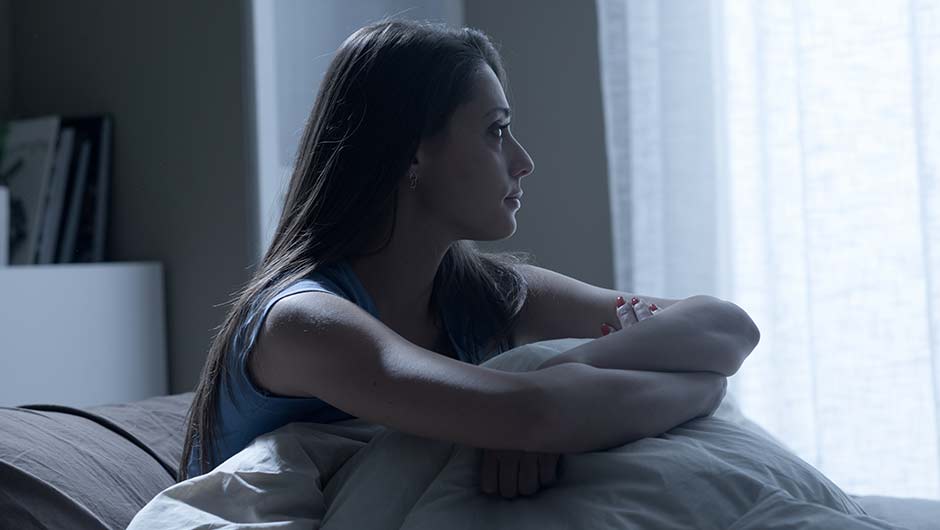 The One Supplement You Should Take To Cure Insomnia, According To A Doctors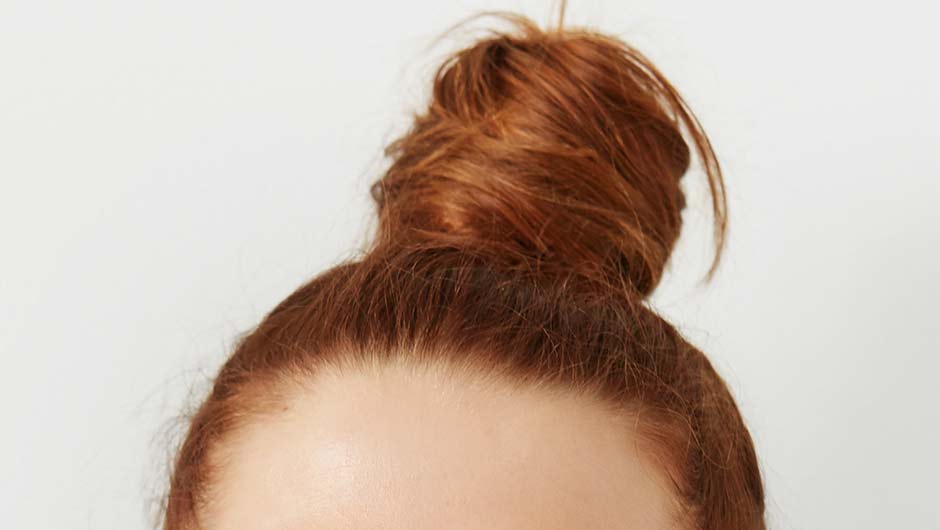 3 Mistakes You're Making That Are Ruining Your Bun, According To A Hairstylist
3 Mistakes You're Making That Are Ruining Your Bun, According To A Hairstylist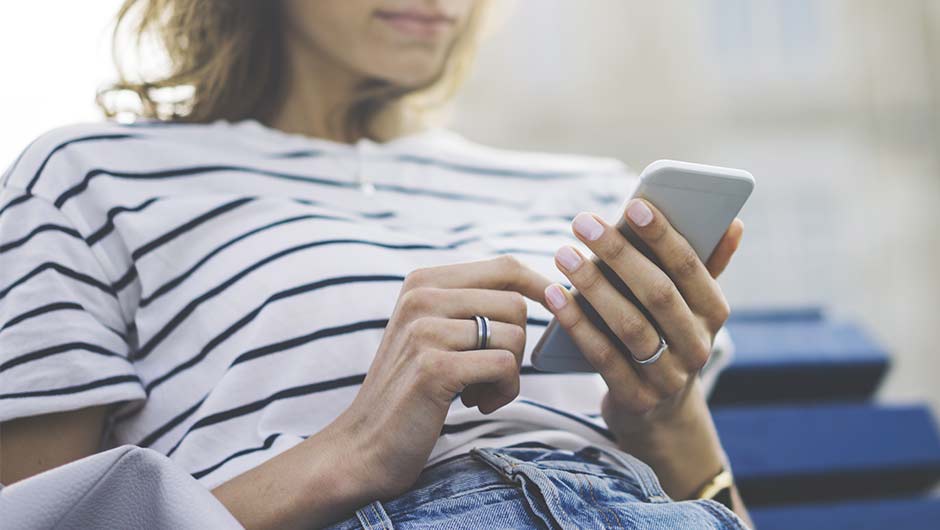 The One Thing You Should Never Do When An iPhone App Crashes
7 Pairs Of Underwear That You Can't See Under Leggings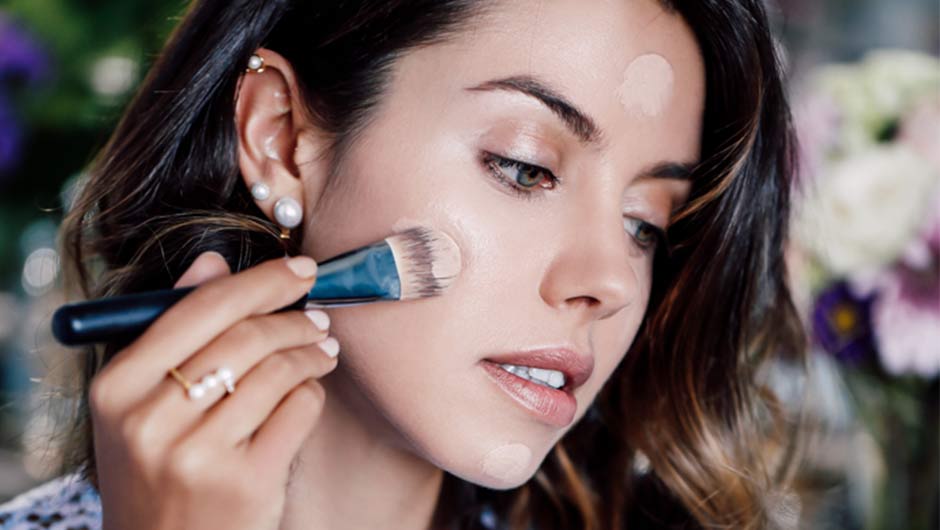 5 Makeup Blending Mistakes That Are Aging You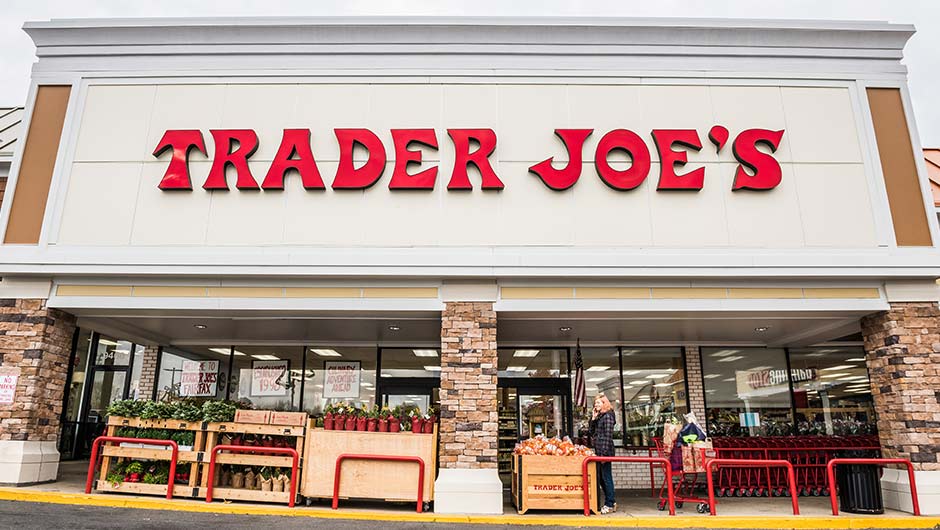 4 Trader Joe's Mistakes That Are Costing You
The First Thing You Should Eat Or Drink After A Workout, According To A Trainer