13 Wedding Trends Every Bride Will Be Obsessed With In 2018
This Is The Most-Searched Fashion Trend Of 2017 (It's Not What You Think!)
If you use search engines to style talk, then it's likely that you typed THIS key phrase into your search bar at least once last year: sneakers! Whether it was Nike Cortez or Fenty x PUMA is a matter of personal taste, but one thing we can guarantee is that every fashion girl was fixated on them in 2017. Know how we know? Sneakers are now the most-searched fashion item, according to a report from fashion search platform Lyst. And for the first year ever, they exceeded "handbag" searches. Whoa! https://www.instagram.com/p/BXniHHoDSAG/?hl=en&taken-by=kendalljenner According to over three million searches last year, "Sneakers are officially the new handbags." Lyst cites the fascination for kicks like Rihanna's Fenty x PUMA bow sneakers--which was searched every seven seconds in March of last year--as being big drivers of the trend. Wowza! This is significant because handbags have been #1 fashion status symbol for year (decades?). To have them take a back seat to the ever-popular casual footwear style means that the personal style and trends really have taken a sharp turn in recent years. You can definitely credit the unstoppable athleisure trend for why style bloggers this year were more likely to be seen swagging out in Stan Smiths than Louboutins. And that goes for super models, It girls, and celebrities, too. https://www.instagram.com/p/Ba4bgwaHgoq/?hl=en&taken-by=bellahadid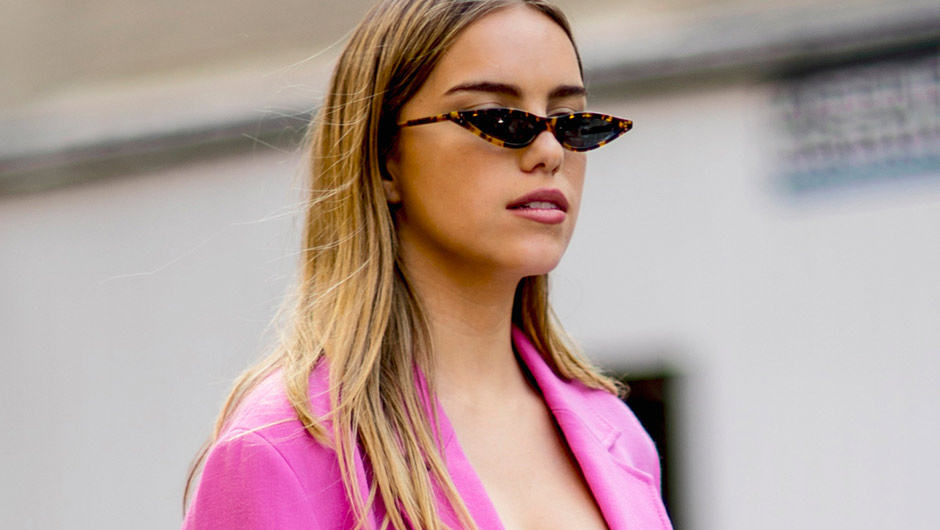 Where To Buy Those Tiny Sunglasses Everyone Will Be Wearing In 2018
Kanye West has declared tiny sunglasses are IN, and it's not just another rant of a mad man--stars like Bella Hadid, Rihanna, Selena Gomez, Rita Ora and more are totally wearing them instead of over-sized shades (Not to mention, his own beloved Kim Kardashian and SIL Kourtney:) https://www.instagram.com/p/BbKrumhjNlK/?hl=en&taken-by=kourtneykardash The trend is about to be everywhere in 2018--like, not just in the Hollywood Hills everywhere, and it's not too late to jump on the bandwagon. In fact, if you buy a pair now, you'll probably be the first in your group of friends. But... where does one find these teeny tiny specs? We've got the rundown on exactly where to find this emerging eyewear trend: 1. ASOS The Brits are so ahead of the curve. ASOS has a good selection of tiny sunglasses--mostly in that signature cat eye frame that you'll see on the Kardashian kin. And per usual with ASOS, everything is reasonably priced and you can get an on-trend pair for less than $25: ASOS Small Pointy Cat Eye Sunglasses ($19) ASOS Small Cat Eye Fashion Glasses ($19) 2. Le Specs On the high end (aka, to get the *exact* pair celebs are wearing) look no further than Le Specs, sold at retailers like Net-A-Porter. They will set you back over $100, but they come with sturdier frames and polarized lenses. Because safety first--even with trendy trends! LE SPECS Adam Selman The Last Lolita Cat Eye Acetate Mirrored Ssunglasses ($120) 3. Kendall and Kylie The apple doesn't fall too far from the tree... of course, Kanye's other sister-in-laws, the little ones, have gotten on board with this trend, too. The duo sell a very stylish pair through their eyewear collection--they come with the signature cat eye, translucent frames and colorful lenses. Kendall and Kylie Vivian Extreme Cat Eye Sunglasses ($80) 4. Free People If you don't dig the cat eye, and you want to go in more of a John Lennon direction... we've got some options for you as well. First, there's Free People, which makes this cool gold wire frame pair. We love the round shape! It's perfect for all face shapes--according to Sunglass Hut, round frames work with round, heart-shaped, oval AND square faces. Win! Free People '90s Kid Oval Sunnies ($20) Free People Got A Crush Oval Sunnies ($20) 5. Ray-Ban Another solid round pair comes from Ray-Ban--a trusted sunglasses brand that won't steer you wrong. Ray-Bans aren't cheap, but they last forever. So the question becomes--how long will you want to wear 'em? Ray-Ban Oval Flat Lens Sunglasses ($153) So, there you have it--the best places to buy tiny sunglasses online. From Free People to ASOS, Kendall and Kylie, and more, we hope we gave you a range of price and style options. And now you can sleep at night knowing Kanye West would approve.
Cure The Winter Blues With One Of These Colorful Faux Fur Coats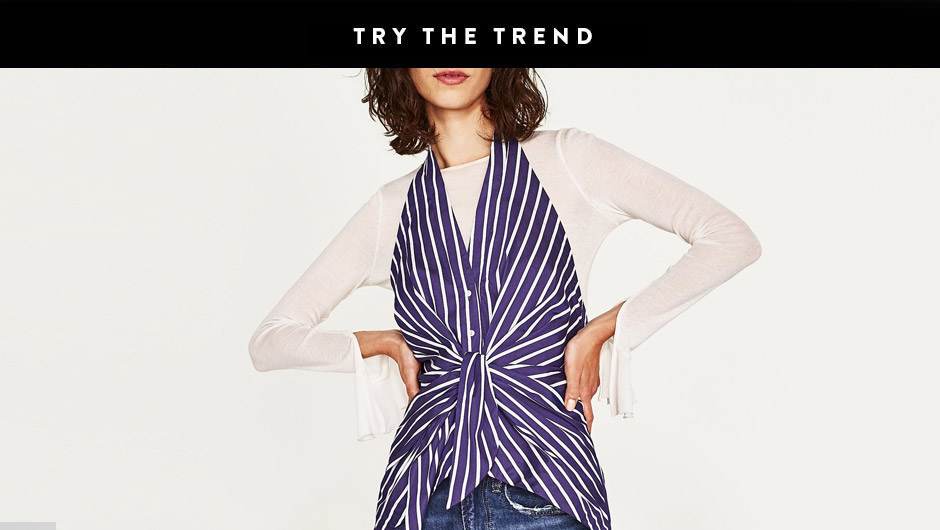 Upgrade Your Wardrobe With A Stylish Twist Front Top
The One Sneaker Everyone Will Be Wearing This Spring
White sneakers have had their day in the sun, but now that it's 2018 we need that new new. What's fresh for spring 2018--at least according to editors, who can't stop writing about them (see below)--is the shiny pink sneaker. We're seeing it everywhere! To start, behold the new Satin Lux collection from Vans, available in four colorways: Blush, Live Silver, Gray and the piece de resistance: Rose! Shop now: Vans Satin Lux Authentic in Rose ($65) The editors at Refinery 29 are freaking out because the new collection is reminiscent of Vans cult collaboration with Opening Ceremony, which is no longer available. To get your hands on something even remotely close to that It-girl sneaker, this is the way to go, they say. You're going to want these, they say. The Satin Lux collection also comes in the Old Skool style, FYI (the blush is pretty!): Satin Lux Old Skool ($70) Of course, Rose Gold Vans are nothing new--but we're really starting to see the whole "the shinier, the pinker, the better" rule ring true across all sneaker brands. Maybe it's because millennial pink is here to stay, but this trend is bubbling up in a way that we haven't seen sneaker trends bubble up in a little while. Sold out: Vans Exclusive Rose Gold Metallic Sk8 Hi Slim Sneakers Meanwhile, over on Popsugar, editors are literally swooning for the new Nikes. I believe the exact words were "Sweet god, these new Nike sneakers are iridescent AND pink." I mean... they are pretty special: https://www.instagram.com/p/Bdvp7j_BUXv/?taken-by=bandier Shopping editor Mary Cate Williams writes, "These Nike Air Force 1 '07 Premium Shoes ($110) combine two of our favorite things: millennial pink and iridescence." That they do! Almost gone: these Nike Air Force 1 '07 Premium Shoes ($110) are only left in 6.5! And to close out, let's not sleep on these custom metallic Vans: https://www.instagram.com/p/BdvO4SojJWw/?hl=en&taken-by=vans So, there you have it--undeniable proof that shiny pink sneakers are here to stay so. So--let us know in the comments: do you love this trend, or are they totally extra? [Top Photo: Poor Little Girl]
Here's How To Rock A Stylish Pair Of Bow Shoes
Contour Leggings Are Now A Thing & And They're Totally Genius
It's two weeks into your New Year's resolutions--where are the abs?! Just kidding, everybody knows that getting in shape takes time--ew--so why not fake it until you make it with workout gear that makes you looked toned AF? https://www.instagram.com/p/BUXLv-9hFbR/?taken-by=shefinds That's what we're all about--side-panel leggings that make your legs look marathon-ready, push-up sports bras, control-top leggings. The works! There are too many technological advancements in sportswear not take advantage--and here's a big one coming out of the UK right now: contour leggings that make your butt look bigger. Introducing the Contour Leggings from Fitstar ($39.99, down from $49.99). The Canadian brand is making waves in the UK for their strategically contoured leggings with built-in compression that promise to fit every body and make your butt look perfect: For those of you wanting to look like Jen Selter day 1 in the gym, there's these elastane and polyester high-waisted pants which promise to be "slimming, stylish and trendy – with a booty contouring form." These booty-enhancing leggings are available in Red and Navy Blue in sizes XS-XL, and are currently on sale: Shop now: The 'Essential' Contour Leggings Where do we sign up? I hate squats and would much rather just pull on a pair of these super-flattering leggings for a perky butt immediately than to do 1,000 squats and still look kinda saggy. Even if it's just for a few hours to strut around the gym like a fitness blogger. The brand also makes another "booty enhancing" pair of leggings with shredded back pockets--thoughts?: (Source: Facebook) So--would you buy these?
These Colorful Sneakers Under $100 Are #WorkoutGoals
Put These Stylish Embellished Leggings Into Your Wardrobe Rotation ASAP
This Top Is Going To Be HUGE In 2018 (& It's Not Bell Sleeves!)
Keep Warm This Season In Stylish & Cozy Teddy Coats
Put These Velvet Outfit Ideas In Your Winter Rotation ASAP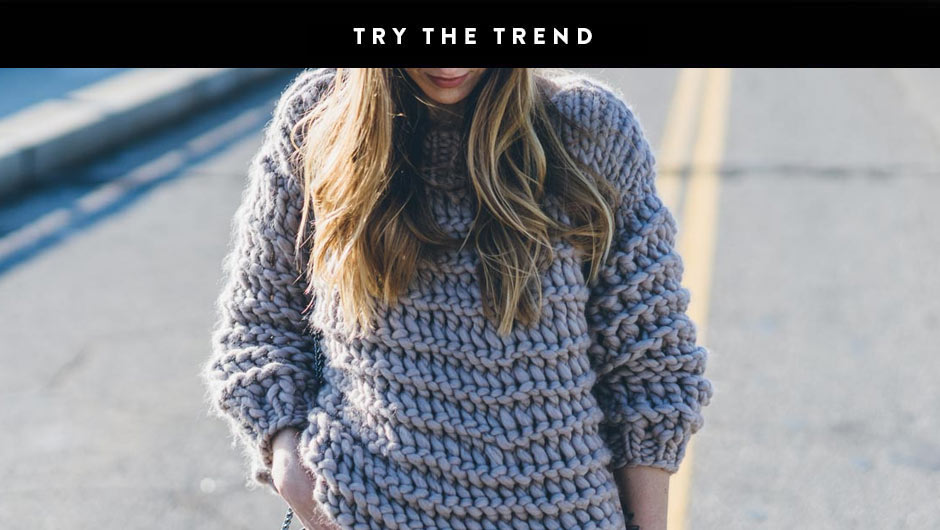 Shop Our Favorite Chunky Sweaters Under $40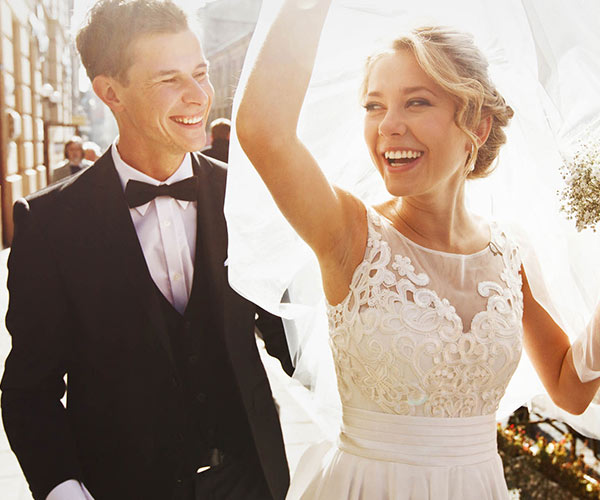 18 Wedding Trends That Are OUT For 2018
These Are The Best Black Leggings Under $30
Upgrade Your Wardrobe With One Of These Gorgeous Circle Bags ASAP
Not Sure How To Pull Off Leopard Print Shoes? Here's Help
We Found a Bunch Of Cute, Warm Parkas For Less Than $250 (You're Welcome)
Stay Warm This Winter In One Of These Cozy Sweaters Under $50
Update Your Winter Look With One Of These Pretty Braided Hairstyle Ideas
These Red Outfit Ideas Are Perfect For When You Need A Break From Black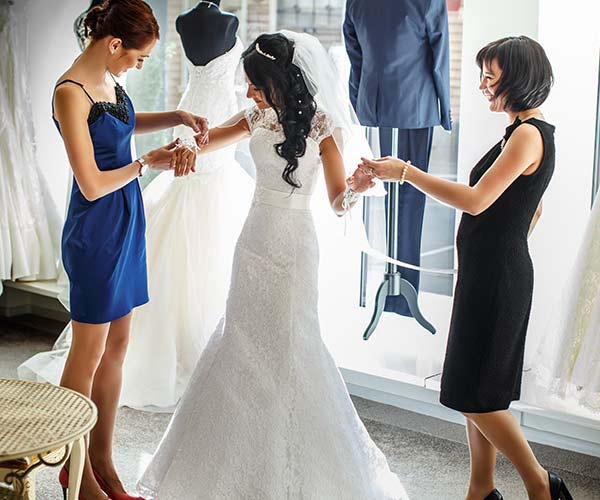 18 Wedding Dress Trends That Are Going To Be HUGE In 2018
Stay Warm This Winter In One Of These Stylish Wool Coats Under $200
All Of These Cute Black Dresses Are Less Than $50 #YoureWelcome
Upgrade Your Holiday 'Do With One Of These Stunning Party Hairstyles
These Sequin Outfit Ideas Are Perfect For Holiday Parties, New Year's Eve & More
These Are The Best Foods To Eat In Winter #WellnessWednesday
When it comes to winter, most of us only think about those mouth-watering holiday meals that come along with Christmas dinner and other family gatherings. But that shouldn't be all. As the temps drop, there everyday foods that should also be on your radar that are as tasty as they are good for you during the cold season. Here are a few foods that are best to eat in the winter. Soup. Yes, you can have soup throughout the year, but having a cup or bowl full during the winter is a blessing when you need to warm up--not to mention when you have the sniffles! Plus, there are so many winter-themed soups that you can only get at this time. Citrus. Fruits are said to be at their sweetest and juiciest during the winter, so make sure that you're stocking up. Go ahead and add some oranges or grapefruit to your shopping cart for a much-needed Vitamin C boost. Oatmeal. Another year-round treat that is especially good and good for you in the winter is oatmeal. Packed full of vitamins to help you stay healthy as well as other nutrients and antioxidants, oatmeal is a food that you don't want to skip when the temps drop. Seasonal veggies. Not all vegetables taste the same depending on the season. That's why you need to indulge yourself with some winter faves like brussel sprouts and winter squash while it's chilly outside. Not only are they delicious, but they're packed with tons of vitamins, too! [Photo: Gal Meets Glam]
You Need A Pair of Fleece-Lined Leggings For Winter–These Are Our Favorites
Looking For A New Cut? Try One Of These Cute Short Styles
Not Sure How To Wear Loafers? Here's Some Outfit Inspo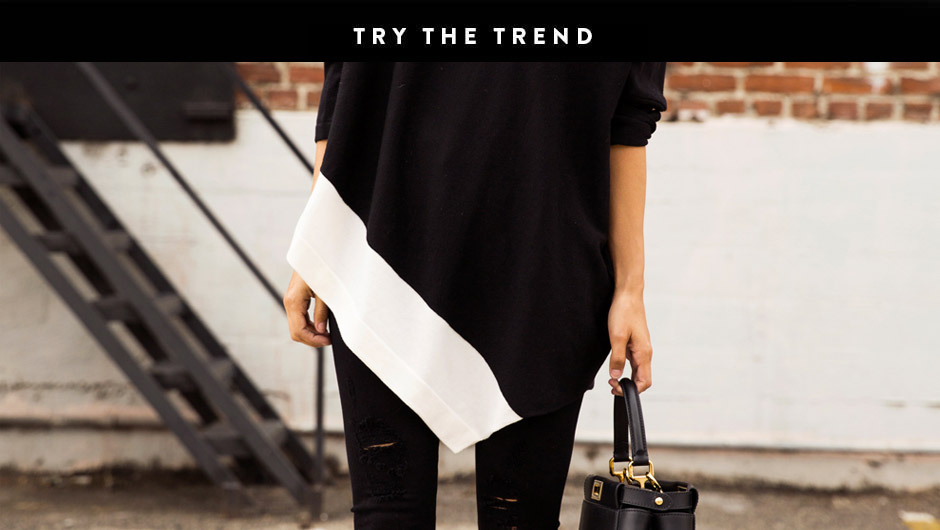 Shop Stylish Sweater Tunics For Winter Starting At Just $23
Midi Dresses Look Good On All Women–Shop Our Faves Of The Season Now
Embrace Your Ringlets With These Pretty Curly Hairstyle Ideas
Not Sure How To Style A Sweater Dress? These Outfit Ideas Will Help
These Are Our Favorite Velvet Dresses Of The Season
These Warm, Stylish Puffer Coats Are All Under $200 #YoureWelcome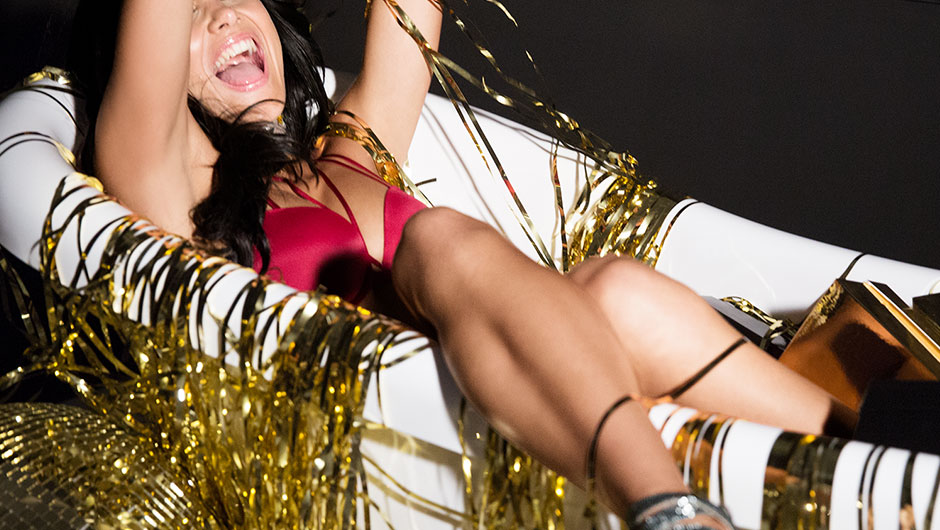 You're Not Ready For Holiday Party Season If You Don't Own These Bras
The holidays are coming up, which means it's time to refresh your wardrobe options for all of those parties to celebrate the season. Aside from finding the perfect outfits to rock at the many get-togethers to come, you'll also need the right accessories to accompany them. The most important of them all? A great bra or course! Holiday party looks are innately more intricate than everyday clothing (one-shoulder dress, anyone?), so you should have collection of bras ready for any neckline. Unsure about the essentials you absolutely, positively need this holiday season. We've got you covered (ha!) with the must-haves below.  So Free Lightly Lined Full Coverage Bra 1. Full Coverage. For everyday wear, you can never go wrong with a choice like this So Free Lightly Lined Full Coverage Bra. This bra not only gives you all the support you'll need, but it's still comfortable enough to wear all day long. Our best advice? Invest in a nude or a basic black color to match anything. Sexy Tease Strapless Lightly Lined Bra 2. Strapless. There are times when straps just get in the way--like when you're wearing a dress with a mesh or sheer top--so owning a good strapless is a must! Grab one like this Sexy Tease Strapless Lightly Lined Bra to wear on the days when you want to keep it strap free. Hello Sugar Up 2 Cup Push Up Bra 3. Push-Up. When you need to fill out an outfit with the right amount of cleavage, a push-up bra is your best bet. This stylish Hello Sugar Up 2 Cup Push Up Bra will look great with a dress or top with a deep V neckline. Lace Triangle Bralette 4. Bralette. Believe it or not, it's no longer taboo for your bra to show. In fact, bralettes were basically made for peeking out from under drapey blouses and dresses, so you'll definitely want to have a pretty one--like this Lace Triangle Bralette--handy for the holiday party circuit. Beyond Sexy Strapless Push Up Bra 5. Convertible. Who doesn't want the most bang for your buck? When it comes to bras the most important one to have in your arsenal is a multi-way convertible bra like this Beyond Sexy Strapless Push Up Bra. You can arrange the straps to accommodate just about any neckline, from halter to one shoulder. SHOP MORE GREAT BRAS AT LA SENZA NOW
Your Winter Wardrobe Isn't Complete Without A Statement Sleeve Sweater–Shop Our Faves Now!
Shop Our Favorite Over-The-Knee Boots Under $150
Calling All Curly-Haired Girls! Bookmark These Hairstyle Ideas For Winter ASAP
The Easiest Way To Dress Up A Simple Dress? Statement Shoes, Of Course!
Shoes can make or break an outfit; the right pair can take your look from average to Instagram-worthy just like that. So while you're shopping the season's best deals, don't forget to throw a gorgeous pair of statement shoes on your shopping list. It is party season, after all! And consider this: buying yourself fancy new shoes is actually economical! Rather than buying a new outfit for every holiday gathering and get-together, a new pair of statement shoes can jazz up the things you already own. Smart, right? Shop the must-have shoes of the season below! Metallic. Even if you already have a bunch of heels in your closet that are great for mixing and matching with everything in your closet, your shoe collection isn't complete without a pair. And during the holiday season? You absolutely need an attention-grabbing pair like these Metallic Frill Block Heel Sandal. The ruffle detail makes them extra-special and the block heel means your feet won't kill after a night of fun. Velvet. Add some texture to your look by complementing your outfit with a velvet heel. These Teal Velvet Ankle Boots are not only seriously stunning, but they're surprisingly versatile. You can wear them with a black dress and black tights, but they'll also work with skinny jeans and a dressy top. Your options are endless. Glitter. The holiday season is a time to celebrate, so why not have fun with some glitter? Grab a statement bootie that's all about the sparkle like this Rainbow Glitter High Heel Boot. It's the perfect way to accessorize an LBD. Trust us: these booties will steal the spotlight. Animal Print. Animal print is a staple that you can wear year-round, so go ahead and invest in a pair of leopard print heels that are just for you. Our recommendation? These Allice Leopard Print Pointed Pumps are a must. Talk about a statement shoe! These will obviously look great with black, but leopard print and red is another combo you should definitely try. Winter White. There's no time like the holidays to play on tradition and as luck would have it, white is so in right now. That means you need to have a pair of crisp white booties on your shopping list. These sleek KG By Kurt Geiger Ride Leather Ankle Boots will elevate your look in an instant; pair them with midi skirts and dresses. [Photo: ASOS] Return to the holiday style headquarters >>
Here's What To Wear To A Holiday Party If You Don't Want To Wear A Dress
It's chilly outside and only getting colder by the day, so I don't blame you if you're a little hesitant to rock that LBD to a winter holiday party. And why should you have to? There are so many other cute options to choose from that don't involve shivering in tights on a cold night. If you're wondering just what your non-dress celebratory options are, we've got you covered. Here are four cold-weather outfits that are just as festive and flattering as your favorite party dress. 1. Invest in a stylish jumpsuit. Forget a fancy dress and go for an eye-catching jumpsuit instead. You get the same elegant look without having to worrying about tights or over-exposed leg. This ASOS Wrap Jumpsuit with Self Belt is a great option because it won't leave your legs exposed during cold weather. Pair with pointy toe heels and some statement gold jewelry and you're good to go. 2. Rock a statement top and black trousers. If you're going to a work or business casual gathering, a statement blouse and some black trousers are really all you need to impress. Pick a top like this Warehouse Tiered Sleeve Top, which is so on trend with its stylish bell sleeves. Dress it up even more with fun earrings and pumps for a look that's bound to impress. 3. Try wearing velvet pants. Don't be afraid to try one of the season's most  popular trends--velvet. Grab a pair of velvet pants such as these Vero Moda Velvet Tailored Pants to really class up your look. Go for a colored pair--we love deep wine red--and pair together with a solid top, matching blazer and heels. This look is everything. 4. Go for a skirt. A skirt is the closest thing that you can get to a dress without wearing one. Rocking a stylish option like this ASOS Pencil Skirt in Metallic Snake Print with a fun blouse and booties is a needed closet go-to. Plus, this fun metallic print makes this skirt a great statement piece to have in your wardrobe. And you could also wear it with leggings on those freezing winter days. [Photo: ASOS] Return to the holiday style headquarters >>
Stop Stressing–These Are The New Year's Eve Outfit Ideas You've Been Waiting For
After a season full of holiday parties and gifting, the last thing you want to worry about come December 26 is what you'll be wearing to ring in the new year. A sequin dress is traditional and always a good look, but why not get a little more creative to send 2017 off? Step outside the box and take one of these fresh New Year's outfit ideas for a spin this year. They'll look good no matter where you're counting down! Find an extra-special LBD. You can never go wrong with a stylish black dress, but for New Year's Eve, make sure to grab one that's anything but plain like this Cami Dress in Metallic Spot. Not only is the cami silhouette super trendy right now, but this dress also features stylish metallic embellishments for some much-need New Year's Eve flash. Dazzle in a sequin top. You are celebrating a new start, so rather than go with a sequin dress why not be a bit more daring? Try pairing a fun sequin top like this PrettyLittleThing Sequin Top with some leather leggings and heels to get your sparkle on. Step out in a statement jumpsuit. Believe it or not, jumpsuits are a great formal option especially for a New Year's Eve celebration. Not only is this French Connection Spotty Mesh Jumpsuit dressy enough, but it has pockets! #winning Turn heads in red. If you're feeling adventurous, be the lady in red that catches everyone's eye with a stunning option like this Lace Pencil Dress with Frill Overlay. Off-the-shoulder is still very much on-trend and it doesn't get sexier than red lace. [Photo: ASOS] Return to the holiday style headquarters >>
Want To Try Color Blocking? Rock One Of These Fun Looks At Your Holiday Parties This Year
It's easy to get lost in an endless rotation of black outfits when the temps start dropping. Who isn't guilty of this? Black goes with everything and complements every skin tone. Before you settle in to the all black everything routine, though, we're here to encourage you to shake things up. Not only does color really have a way of boosting your mood--which we all need after weeks of cold, gloomy weather--but watch how the compliments start pouring in when you start wearing color. Everyone is so used to black, grey and navy, that it's actually quite refreshing to see someone in something bright and fun. The perfect place to experiment with vibrant hues? Your holiday party! Whether you opt for a stunning colorblock dress or mix and match separates to create your own one-of-a-kind colorblock ensemble, these bold looks always work. Wear a colorblock dress. Forget the monochromatic and freshen up your closet with a colorful colorblock dress. This Warehouse Color Block O-Ring Belt Shift Dress features a popular (and flattering) panel design that will really make you stand out. Plus, the mix of burgundy and red is perfect for the season--and brings a bit more contrast to the traditional little red dress. Match it with a pair of pointy-toe pumps or booties and you're ready for the party. Find a skirt with some serious contrast. Try switching it up with a piece that has a little more flare like this ASOS Color Block Metallic Pleated Midi Skirt. You can wear it with a top that matches one of the colors in the skirt, or you can get a little daring and find a top in a bold bright color like cobalt or royal blue. Mix and match your favorite colors. If you feel like you're ready to tackle colorblocking on your own, go wild. Choose two of your favorite colors then find separates in each hue to pair together. We love pink and green, so we'd recommend wearing these ASOS Tailored Belted Pants in Green Pop with a vibrant sweater like this pink Ribbed Sweater with Roll Neck. [Photo: ASOS] Return to the holiday style headquarters >>
Once And For All, Here's How To Wear Pointy Toe Booties Like A Cool Girl
Glitter Booties Are The Perfect Statement Shoe For Winter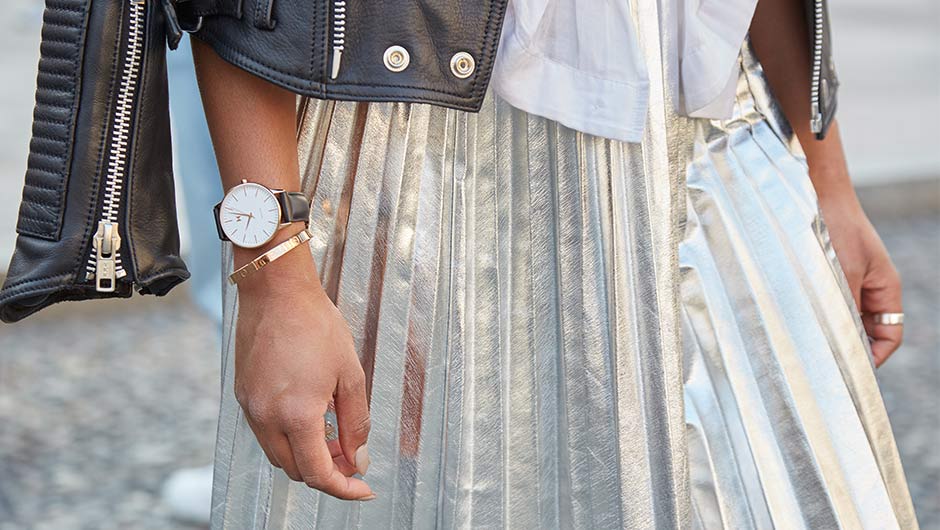 8 Trends That Will Be Huge In 2018 (Better Stock Up Now!)
Once And For All, Here's How To Prevent Winter Breakouts #SHEfindsSolutions
As the seasons change, so do your skin woes. And if you're still loyal to that same regimen that you followed during the summer months, it's probably time to switch it up, as the winter months can be extremely rough on your skin. 'Tis the season for winter breakouts! But you can avoid the usual pain, by adding a few of these simple methods to your daily routine to help stop the unwanted skin issues before they even start. 1.Use a good moisturizer. Winter weather is super harsh on skin, and as the temps are only going to drop from here, you have to make sure that your skin is moisturized more so during this time. Make sure you get a heavier moisturizer to apply in the mornings and before bed that'll keep your skin hydrated. 2.Change up your soap. Cold air may not be the only thing drying out your skin. A harsh soap could also be adding to your skin issues, so shop around for a more gentle cleanser that will give you a good clean without scrubbing away too much. 3.Drink plenty of water. Yes, you've heard this piece of advice over and over again, but you have to drink more water in order to keep yourself and your skin hydrated. Water helps to flush out toxins from the body that could be causing some of your breakouts, so make an effort to get in your daily amount. 4.You still need sunscreen. Just because summer is over that doesn't mean you don't have to worry about sun damage. (In fact, you need to be worried all year round!) But when you add frigid temps on top of sun exposure, you get more problems. Avoid those issues, and just do not leave your house without applying some sunscreen. 5.Invest in a humidifier. As you already know, the winter winds are rough. And if you're looking for a way to keep your dry, itchy skin moisturized, then think about getting a humidifier that will keep your skin hydrated. And the best part: all you have to do is turn it on and let it go! [Photo: Shutterstock]
These Sweater Dresses Are Flattering, Cozy And Perfect for Any Occasion