How To Have The Honeymoon of Your Dreams
Weddings rule because you get a hubby and a vacation all in one! But it's a huge challenge, even for the most novice multitaskers, to balance wedding and honeymoon planning simultaneously. Check out these tips on how to have the honeymoon of your dreams without pulling your hair out from the stress of planning. Set A Budget: Every couple wants to go all out when it comes to their honeymoon, but you don't want to spend more than you can afford. Plus, you'll be dishing out plenty of dough already for wedding expenses. Declaring a budget early on gives you something to cross off your checklist and makes honeymoon planning so much easier. It'll help you decide whether you want an all-inclusive trip to Jamaica or a romantic getaway to California. If you're left with a small budget after all your wedding fees, be open to a long weekend honeymoon. Keep The Seasons In Mind: While must couples fly off to their honeymoon immediately after the wedding, there's nothing stopping you and your spouse from waiting until the time is right for both of you. Maybe you have a few busy upcoming weeks at work and can't take any time off. Plus, waiting gives you more time to save up money. If you're open to waiting, consider the time of the year you want to take your trip. If you're aiming for a popular resort, go during off-season. Everyone wants to get some sun in the winter, so beat the crowds and get major discounts on airfare by going in the summer. Steer clear of honeymooning on major holidays, too. Use A Travel Agent: Don't take travel matters into your own hands—enlist the help of a travel agent. These people know what they're doing, and they're usually pretty affordable. Plus, having someone else do the honeymoon work for you gives you more time to prioritize your wedding planning. Figure out the type of trip you want, whether it's an exotic resort or a European getaway, and look into a few different agencies before you find the right match. Split The Planning: Be open with your partner about the type of trip you want, and make sure you're on the same page. It's also important to share the amount of planning between the two of you. If you plan the entire trip by yourself, you might end up booking couples massages and dolphin tours that your husband would have never agreed to. Book activities that both of you will get the most out of. Your honeymoon marks one of the most romantic periods of your marriage, so don't get started on the wrong foot by arguing over plans once you arrive. Don't Procrastinate: Don't put honeymoon planning on the back burner while you fixate on planning the wedding itself. Procrastinating means you'll get stuck with higher airfare and fewer hotel options. You also need to make sure you have essential traveling items taken care of. Update your passport, if needed, in time for the trip and make sure you get any necessary immunizations if you're leaving the country. [Photos: Shutterstock]
This Is The Biggest Travel Trend For 2017, According To An Expert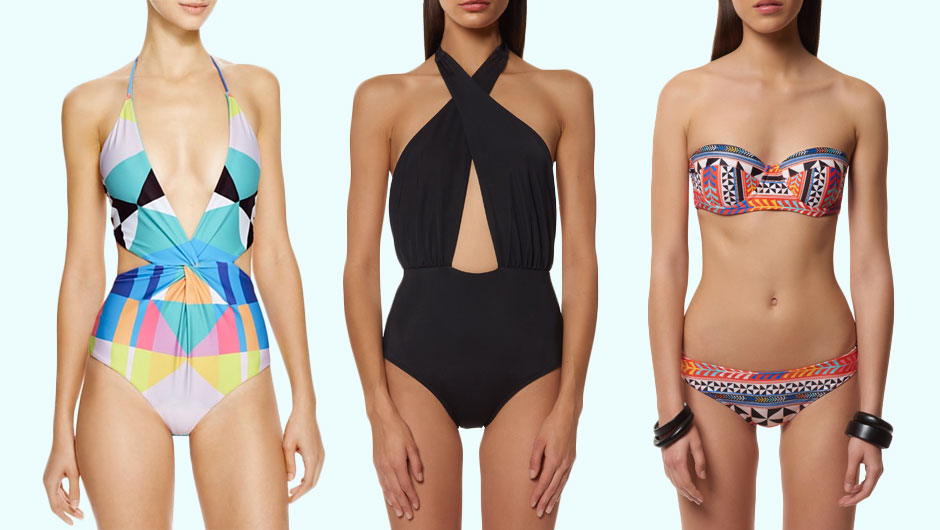 The Best Mara Hoffman Swimsuits For All Of You Getting Out Of This Miserable Cold
Vacation Breasts or 'Instabreast' Is An Actual Thing
What would you do if you could test drive a bigger pair of breasts for 24 hours? Well, now you can (if you want) because Dr. Norman Rowe, M.D., a Manhattan-based plastic surgeon developed a unique procedure that allows women to have vacation breasts "instabreast" as it's being called. Dr. Rowe says it's "an excellent way for women to see how their body might look before deciding on surgery." The procedure takes roughly 20 minutes, costs $2,500-3,500 and lasts up to 24 hours. It's basically a saline solution that fills up your breasts for 24 hours, but it can be absorbed in as little as 1-2 hours. Charlotte's Book states the "initial intent was to help women see how their more permanent breast implants could look, Dr. Rowe is now working on a procedure that would last two to three weeks." Vacation breasts may sound great, but are they actually safe? Dr. Tracy Pfiefer says, "Injecting products into the breast is not a good idea. I do not recommend any type of injection into the breast, including fat. There aren't any studies to show that these injections are safe and don't have effect on breast cancer development." Hmm...sounds a little fishy to me. Don't miss 6 beauty items that you should store in the fridge and how often you should be changing your razor head! [Photo: Shutterstock]
Wish You Were Sunbathing In St. Lucia Right Now? Enter Our Giveaway ASAP
We know you work hard to maintain that bikini body, so don't put it away just yet. We partnered with Food Network and Luxury Link to give one lucky reader a trip for 2 to the sunny island of St. Lucia. Have we piqued your interest? Well here's what the trip includes: - A 4-night stay at The Landings St. Lucia. - Complimentary breakfast for 2 at the Beach Club Restaurant. - Access to non-motorized water sports like kayaking, sailing and snorkeling. - Ground transfer to Rodney Bay Village. - Use of the Soleil Fitness Gallery. - Free in-room high-speed internet. Already have your bags packed? Not so fast. You gotta click below to enter and you'd better do so before November 23. PS: Remember you can bring a friend, so it won't hurt to have them enter, too. Hey, they might bring you!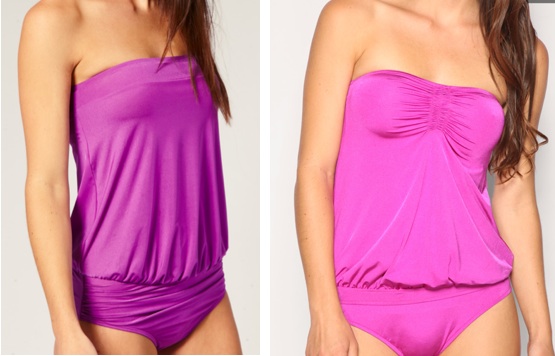 Forget Day To Night, This Swimsuit Takes You Directly From Pool To Dance Floor: The Club Top-Kini
Sun's Out, Tumm's Out What do Las Vegas, Miami, and Cancun all have in common? The yardsticks of alcohol, copious buffets, and the need for a flattering swimsuit that can be worn straight to a club if need be. The problem with the former two, however, is that they often make it difficult to find the latter. Luckily, ASOS made a shameless attempt to combat the issue with their "Pouch Over Swimsuit" (left) and "Pouch Over Bandeau Swimsuit With Rouching" (right). And in case you were wondering, those are the actual product names. The interesting thing about these suits however, is that they appeal to the same idea behind Spanx swimwear (minimizing the mid-section), but execute it in entirely the opposite manner (i.e. let it all hang out vs. suck it all in). What do you think: would you wear this suit? Be sure to check out the rest of our Designers on Crack posts, coverage of Spanx swimwear, and guide to flat sandals and overnight bags for vacation.
Honeymoon Alert: Save On Trips Antigua, Cancun, Napa, More
Gilt Jetsetter: Terranea Resort - California, Hotel Nelligon - Montreal, Ritz-Carlton Club San Francisco, Hotel Monaco Alexandria, Mondrian SoHo - Manhattan Voyage Prive: Vinoy Renaissance, Thailand: The Pavillions - Phucket Hautelook: Cabo Azul Resort San Jose del Cabo, Fiesta Americana Grand Coral Beach Cancun Resort & Spa, Napa River Inn, The Crescent Hotel Beverly Hills, La Torretta Lake Resort & Spa Texas ideeli: Coco Hotels, Antigua, Sonoma Timber Cove Inn Rue La La: Tres Luxe: Tour French Wine Country Check out more sales and deals. Shop our guides to the best outdoor wedding dresses and the best wedding invitations. Subscribe to our e-mail list for exclusive updates.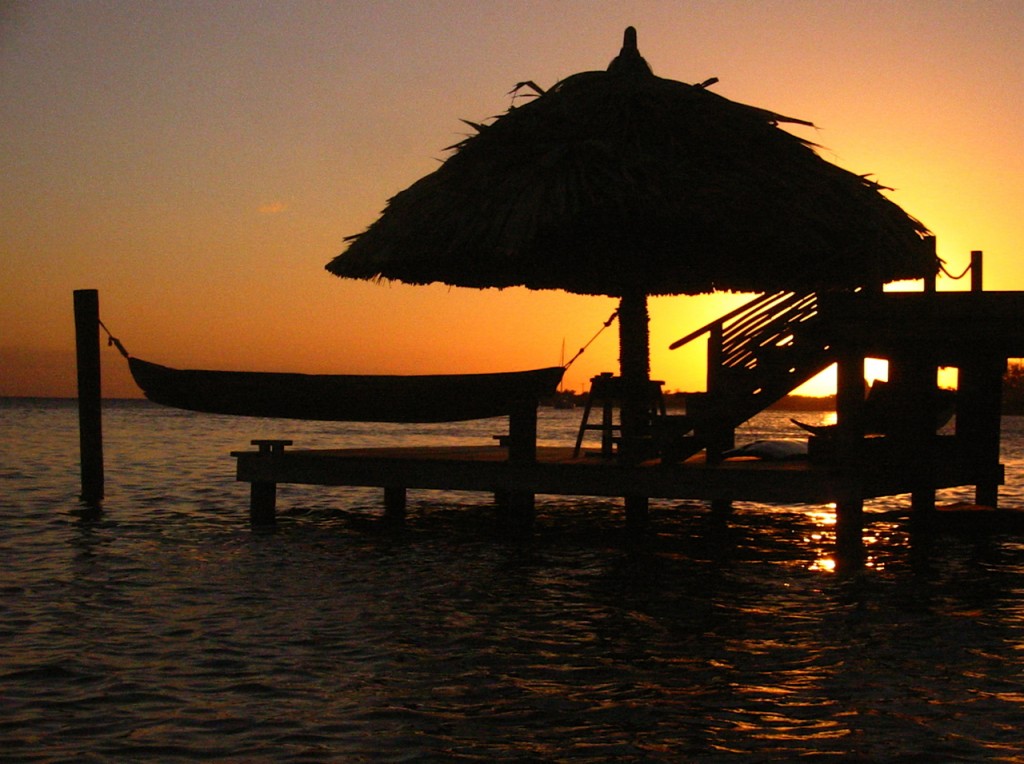 Honeymoon Alert: Sales On Brazil, St. Lucia, Antigua, More
Bridal Sample Sales: Kembrel: Juliet & Co Jewelry Gilt Groupe: David Lerner, Cosabella, Katheryn Amberleigh, Kenneth Jay Lane, Nina Ricci, Christian LaCroi Modnique: Daum Lalique, Maurice LaCroix, Roberto Demeglio, Tosca & Capri Honeymoon Alert: Rue La La: Kennebunkport Escapes, British Virgin Islands Scrub Island Resort & Spa, Lake Austin Spa Resort Hautelook: MexicaChica Spa Beach Resort, Riviera Palm Springs, Hollywood Roosevelt Hotel, Ace Hotel Portland, Hadsten House Inn & Spa Santa Barbara, Hotel Felix Chicago, Stowe Mountain Lodge Vermont, St Giles The Court Hotel New York (more…)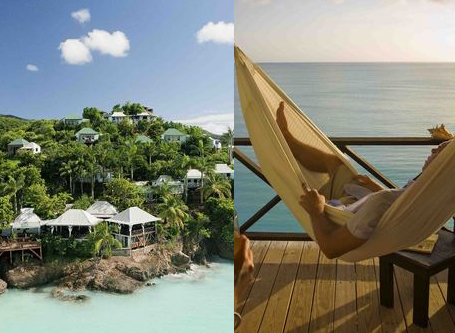 Honeymoon Alert: Sales On Virgin Islands, Miami, Hawaii And More
Bridal Sample Sales: Gilt Groupe: A. Link Jewelry, GO SMiLE, Nicole Miller Jewelry, Diane Young Jewelry Ivory Trunk: Roberto Cavalli Footwear Modnique: Valentino, 360 Skin Care, JaQu De Lili Honeymoon Alert: Gilt's Jetsetter: Hard Rock Hotel Vegas, The Loden Hotel Vancouver, Mondrian Soho, Indian Tiger Photo Tour, Hotel Metropole Monte-Carlo, Boscolo Exerdro Milano, Boscolo Carlo IV Prague, Poggio Piglia, Moreno Hotel Buenos Aires, Hermitage Villas, Sofitel Sao Paulo, Hacienda Waterfront, Santa Teresa Rio De Janeiro, A South African Adventure, Fairmont Turnberry Isle Resort, Wanderlust Yoga Miami, London Sanderson, Hawks Cay at the Florida Keys, The Cloister at Sea Island (more…)
Honeymoon Alert: Sales On Trips To Argentina, Sweden, Bermuda & More
Hautelook: Hilton San Diego Rest & Spa, Affina Hotel Chicago, The Setai New York, Dunton Hot Springs Colorado, The Homestead Hot Springs Virgina, The Old Tavern at Grafton Vermont, Villa La Estancia Nuevo Vallerto, Rancho Las Palmas ideeli: California Terranea Resort, Le St-Martin Hotel Montreal, Napa Valley Meritage Resort & Spa, Las Villas Hotel & Spa Mazatlan Mexico, Black Walnut Point Inn Gilt's Jetsetter: Malibu Beach Inn, Long Beach NY's The Allegria, The Inn At Langely, Mansion Hill Madison Wisconsin, Sofitel Los Angeles, Paramount NYC, Las Vegas The Palms Place, Newstead Belmont Hills, Bermuda Cambridge Beaches Resort, Aspen's Hotel Jerome, Ojai Valley Inn & Spa, The Langham Hong Kong, Paris' Hotel De Crillon, Kona Village, NYC Greenwich Hotel, Mirror Lake Inn, Villa Bianca Hotel, El Casco Art Hotel, Hotel Palazzo Manfredi Rue La La: Kosta Boda Art Hotel - Sweden, Slam Dunk Weekend in Los Angeles Check out more sales and deals. Shop our guides to the best outdoor wedding dresses and the best wedding invitations. Subscribe to our e-mail list for exclusive updates.
Honeymoon Alert: Sales On Trips To Bermuda, Kapalua Bay, Puerta Vallerta, More
Hautelook: Palms Place Las Vegas, Loma Del Mar Spa & Resort Ixtapa, Paradise Point Resort & Spa San Diego, London's The Landmark, Velas Vallarta's All-Inclusive Suite Resort, The Old Tavern at Grafton Vermont, Dunton Hot Spring Colorado, Virgina's The Homestead Hot Springs ideeli: Vail Cascade Resort, Palm Beach's The Omphoy Ocean Resort, Catalina Island's The Avalon Hotel, Las Olas Puerta Vallerta Surf Safaris, Las Vegas Luxury Suites at the Signature, Bernardus Lodge Gilt's Jetsetter: The Marble To Sands India Tour, Paris' Hotel De Crillon, Chateaux at Silver Lake in Utah, Cruise Alaska With Linbald, Windstar Cruises, Bermuda Cambridge Beaches Resort, Newstead Belmont Hills in Bermuda, The Langham Hong Kong, Greenwich Hotel NYC, Kapalua Bay's Ritz-Carlton Club, The Abaco Club on Winding Bay, Santa Barbara Beach Club, Miami's The Villa by Barton G, Teton Springs Lodge & Spa, Emerald Elite Driving Tour in Ireland, Magellan Jets, California's Napa River Inn, Cottages at Persimmon Creek, Rhode Island's The Ocean House Rue La La: W Retreat & Spa - Vieques Island Groupon: The Fairmount Chateau Whistler Check out more sales and deals. Shop our guides to the best outdoor wedding dresses and the best wedding invitations. Subscribe to our e-mail list for exclusive updates.
The No-Guess Packing List For Memorial Day Weekend
Memorial Day - the official commencement of bikini season - is upon us. Whether you're lucky enough to travel for the holiday, or just pretending, we have the packing list for the poshest destination spots. The Hamptons Paisley is the ultimate preppy pattern - and we love this J.Crew Flora Paisley Halter Top and J.Crew Flora Bikini ($59.98, down from $90). The floral twist means it's not your grandma's paisley. A crisp white jean like these Gap Long & Lean Jeans ($69.50) is a must-have item for destinations on the water - it's chilly at night! Plus, you can wear them to Diddy's White Party. A fancy gold leather sandal like Jack Rogers 'Navajo' Thong ($96) is perfect for weekend trips - it is the definition of a day to night shoe. I've worn them straight from the pool to a fancy dinner on more than one occasion. Miami Nothing about Miami is understated - so when you're packing remember the louder = the better. Pick a swimsuit that makes a statement like this awesome Zac Posen for Target® Tie-Dye Print Low-V One-Piece Swimsuit ($34.99). The sun is serious down there, so cover up in style with this oversize pink Paper Straw Hat ($24, down from $43). Full UV protection has never looked so good. Did we mention that tie-dye is South Beach approved? We love this MM Couture Tie Dye Maxi Dress ($106) - the maxi style will look chic on Ocean Ave. Yacht party invite not included. Nantucket We love these Natalie Madras Dolphin Short ($29.50). Although Vince Vaughn couldn't pull them off in Wedding Crashers, you definitely will. How cute are these hot pink Dr. Scholl's Original sandals($51) If you're afraid of a full on clog, these are a great alternative. Get your wardrobe summer-ready with our guides to the best cheap swimsuits, the best Spanx swimwear, the best clogs, and the best summer dresses.
The Redken Hair Mask You Need To Pack For Vacation. Think Of All The Photos.
On vacation, you shouldn't have to work too hard to get your hair in order. But once your vacation photos end up on Facebook, you'll regret not spending three seconds to make your hair look decent. Since sun can seriously dehydrate hair, not to mention ruin expensive color jobs (my main concern in life), I tried Redken's Color Extend Rich Defender ($17)  after a day at the pool. Not only does it smell amazing, but it de-tangles and moisturizes, so my felt hair smoother and shinier, rather than that post-sun, knotty, dried-out beach hair. Use it once or twice a week in the warm weather months and you'll be good to go. Check out more genius beauty finds in our beauty roadtest archives, plus our favorite products for dry hair, and see our top five posts to get some more inspiration for what to pack.
The Best Underwear
We've found the best ladies underwear from thong panties to string bikinis and every lingerie between. The time has come to mix up your top drawer repertoire. We told the world about your favorite bras and now it's time to discuss the nether regions. Enough with the slingshot thong, the butt floss, the visible panty line and the dreaded whale tail. We asked: what is your favorite underwear? Here are the solutions you recommended for the ultimate in comfort to sexy. For more top picks, check out our guides to flattering lingerie, cheap underwear, and sexy underwear. Is something sold out? Please tell us. Cosabella Cosabella makes our hands-down favorite mesh underwear. It's light and comfortable, well-cut, and often seamless. Soire Mesh Thong $16 The mesh thong is like wearing nothing at all, according to readers: "Bar none the most comfortable. Fit, feeling, total invisibility - there's nothing about it that should be corrected." Soire Mesh Boy Short $22 The boy short comes in an array of fun colors, and can be worn as undies or to sleep in with a tee on top. Devon Low-Rise Bikini $40 This bikini goes low enough for even the most daring of low-cut jeans and hipster pants. Hanky Panky For pretty, lacy underwear, look no farther than Hanky Panky. Whether it's boy-cut or a thong, this brand is sweet and sexy. Bargain Buy Original Signature Lace Thong $18 SheFinds readers love this thong: "I'm not really a thong girl, but this thong changed my mind. The waistband doesn't cut into you at all and it's so soft you don't even feel it." Low-Rise Signature Lace Thong $18 The low-rise version of the Original thong works best for women who wear smaller sizes - and is just as comfortable. Signature Lace Boyshorts $29 When you want a little more coverage, reach for the company's boy shorts, which don't pinch in weird places. GapBody GapBody makes some of the best basic underwear we've ever tried. Their prices are just right and the array of cuts, colors, and fabrics can't be beat. Editor's Pick Ultra Low Stretch Cotton Teeny Bikini $8.50 The cotton bikinis are inexpensive enough to buy in bulk and machine wash. Ultra Low Lacy Dotted Thong $10.50 Readers say these lace thongs are "practically like going commando." Ultra Low Lacy Dotted Girl Short $14.50 These shorts fit like a sexy, curve-hugging second skin. OnGossamer In mesh or cotton, these solid-colored, basic panties by OnGossamer fit well and are never bulky. Mesh Hip G $16 "OnGossamer's Mesh Thong is the perfect, comfortable panty for the thong novice," one reader says. Mesh Hip Bikini $16 A classic bikini cut made using OnGossamer's stellar mesh. Mesh Boyshorts $22 The light mesh fabric of these boy shorts doesn't feel bulky under pants.
Sale Alert: Christian Louboutin 20% Off!
What: 20-40% Off Designer Shoes at Bluefly Why: Looking for Louboutins for less? I've personally been dying to find a great deal on them, and it looks like today is my lucky day and yours, too, if you're in the market for a pair. Find new styles marked 20 percent off retail at Bluefly.com today. Get your fill of the red sole heels, wedges, flats and more for around $300 to $500 a pair. We even found these Menorca espadrilles for less than $300. But that's not all -- many more designer shoes are also on sale today at Bluefly, some of which are marked down by as much as 40 percent. Check out these Prada Silver Ballet Flats ($360, Org. $450) or these Christian Dior Django Sandals ($396, Org. $495).Shop Shoes: Bluefly.com
Camera-Ready Friday Night Eyes: Tarte's Creaseless Eyeshadow
What: tarte Lock & Roll Creaseless Eyeshadow DuoWhy: I've been into shimmery cream eye shadow since I got a tube of Maybelline Cool Effect eye color who knows how many years ago. It became the base of many a night-out eye, and then, it seems, they discontinued it. Perhaps it was a sign, because the ensuing gap in my eye makeup wardrobe led me to tarte's Lock & Roll Creaseless Eyeshadow Duo ($17). Now, it says creaseless in the name, but in this age of digital cameras (with zoom functions), documentation from the weekend often disproves such claims. But somehow, this cream-and-powder duo clings to lids indefinitely. I know this because, in the many Friday night photos in which my eyes are (Alluringly? No, probably not) angled downward, there it is: a pretty, light-deflecting wash of slightly-hued shimmer. The cream, which is supposed to be applied as a bottom layer, dries within a few seconds. Follow with the powder and the stuff seriously won't budge all night long. Get Yours: Sephora.com
Freebie Friday: Win A $500 Shopping Spree At BethChurch.com
What: $500 Shopping Spree at BethChurch.com Why: With the economy going down the tubes, we could all use a little pick-me-up, and what better way than with some fabulous new jewelry? And for free, no less? This week, SheFinds is giving away a $500 shopping spree at BethChurch.com, an online jewelry boutique full of chic, edgy accessories that happen to be favorites of celebs like Paris Hilton and Christina Aguilera. Her pieces are part glam, part rock n roll, with a whole lot of attitude to match. We can't get over this Mixed Metal necklace - it's like a work of art dangling from your neck. So in order to win, read the rules, then go to bethchurch.com and pick out our favorite piece. Then come back to SheFinds and tell us about it in our comments section. Can't wait to win? Shop the site for 50% off select pieces this week only. Or get an additional 10% off purchases when you use coupon code SHEFINDS at checkout. 1. Post in the comments section your favorite pick from bethchurch.com. 2. You must supply us with a valid email address and sign up for the SheFinds newsletter. 3. The contest starts now and entries must be date stamped by our server no later than Friday, May 9th, 2008 at 11:59 AM Eastern Time to be eligible. 4. One winner will be selected during a random drawing and will be notified via e-mail to receive the prize.5. No prize substitutions. 6. You must be 18 years old or older to enter and a resident of the USA.7. No purchase necessary. 8. Void where prohibited. 9. Click here for the full rules.And don't forget to check out MomFinds for a chance to win a $200 shopping spree at BloomMaternity.net.
You'll Need A Swimsuit For Memorial Day: Get One That Flatters Your Shape
The official Memorial Day start to summer is a mere two weeks away, which means you don't have much time to score the perfect summer suit. Don't you want to show up all your friends on the beach this year? Lounging poolside in the trendiest suits will prove you can take your fashionista prowess on the go anyhwere anytime. Our SheFinds Swimwear Guide offers top picks of the most figure-flattering suits in the latest styles. A sexy one-piece like this La Blanca plunge suit ($117) is the perfect choice for ladies looking to cover up the middle but still show off some skin. This halter bikini by Lisa Curran ($160) creates the illusion of a larger bust with its mod striped pattern. Tired of going the old bikini route, but not ready to cover up entirely? The Brette Sandler monokini ($163) offers a fresh spin on the old two-piece staple. So before heading out for barbeques and beach-chair lounging, peruse our Swimwear Guide for suits to bring along.
Week In Review: Met Ball Brings Out Fashion's Superheroes, Crest Grosses Us Out, And More…
Required Reading:Everyone fab and famous absolutely could not stay away from the Met's Costume Institute Ball. We spotted three big trends on celebs shuffling into the party: glam one-shouldered gowns, bold hued party shoes, and fierce red lips. Crest's Pro-Health Rinse apparently turns your teeth brown. Yep, brown. As in dirty than they were before you brushed and rinsed. Unbelievable, right? We show you how, with the right accessories and the perfect oversized tote, you can pull off a cocktail dress for daytime. We powerful business women want to be remembered for our accomplishments – not our backless Donna Karan spandex gown. So what do we wear this summer that makes us feel good (and fashionable) while not causing our clients to stare 15 inches below where they should when we're discussing a deal? Steals and Deals:Take an Additional 40% Off Sale Clutches at Bloomingdale'sUp to 30% Off INC Jackets at Macy'sAn Extra 25% Off Dresses Already 70% Off at ShopbopJust for Fun:Big bold accessories are the name of the game this season, becoming the focus of the outfit rather than the complement. These link bracelets are great for spicing up a work ensemble or pairing with a simple sundress. But one costs a whopping $1380 more than the other. Are your style skills sharp enough to figure out which is which? As the weather warms up, it will behoove you to fill your closet with simple summer dresses you can just throw on with no fuss. And the less they cost, the more you can buy. One of these dresses costs a mere $35, while the other is over a $100 more. Can you guess which is the bargain?
Solution: Pull A Reverse-Samantha And Conceal Those Nips
The upcoming Sex and the City movie has everyone buzzing about the trailer, the fashions, and, of course, their favorite episodes of the series. I happen to love the one where Samantha attracts a guy (who turns out to be a total manchild) by wearing a pair of fake nipples. The episode first aired in 2001, and it makes me wonder: when did things change?These days, it seems there's quite the stigma attached to nipples standing at attention. An influx of lined bras and a nip-slip-obsessed tabloid culture make for plenty of incentive to keep your nips under tight wraps. But in a season of built-to-go-braless dresses, you're going to need more—or should we say less—to keep an embarrassing incident from popping up. Luckily three brands are leading the charge in the no more nip slips war. Bristol6's Nippies Silicone patches ($19.50 for a pair) are lightweight, flesh-toned, and washable and re-wearable up to 50 times. Hollywood Fashion Tape's Cover-Ups Nipple Concealers ($15 for a pair) are simple silicone stickers you can wear again and again. Their smoothness and paper-thinness makes them ideal for wearing under silky strapless tops or spaghetti strap dresses. And Pure Style Girlfriends' Smooth 'em Concealers ($17 for a pair) are water and sweatproof, so you can work up a sweat doing... whatever it is you do to get your workout while going sans bra. I bet sex-crazed Samantha would drop dead before passing a pair of pasties around the breakfast table. But if you're more like prim-and-proper Charlotte, you can now go braless without the constant nagging worry that you'll expose yourself or—gasp!—let the world know you have nipples.Click here for more SheFinds Solutions.
Deal Of The Day: Up To 30% Off INC Jackets At Macy's
We know how it goes. As soon as the sun peeks out from behind the clouds and the mercury climbs above 55 degrees, it's officially shorts season. It can be such a drag when your morning forecast checkup reveals rain or, even worse, a spring cold front. Beat your temperature-dip blues by buying a cute spring jacket to stave off the occasional arctic-feeling breeze. With these adorable picks from Macy's house line, INC International Concepts, you may actually look forward to digging into your coat closet for a mid-season coverup. Ditch the drab beige trench in favor of something a little more upbeat (hey, you have to make the best of a rainy day, right?) Opt instead for something poppy and pink, like this cotton candy trench with lantern sleeves ($96.75, was $129). Frilly pockets and belled cuffs—not to mention the rosy hue—will make you feel demure, even when you're getting drenched. Harness two trends in one with this dip-dyed belted jacket ($96.75, was $129). Earthy hues are hot for spring (when better to don a little green than in a season of growth and renewal?). And ombré, a subtle gradation of color, is a hip upgrade from hippy dippy tie-dye. A season's worth of superhero movies should teach you that there's often more than meets the eye. To wit: this mighty white belted jacket ($89.25, was $119) is so much more than a clean, classic blazer. It's got timeless lines, sure, but the funky, unexpected texture is where this versatile wonder really gets its strength.More deals on the web:Nanette Lepore platforms are 55% off at Bluefly. Dresses from Graham + Spencer and T-Bags are up to 70% off at Pink Mascara. Save up to 60% on MAC, NARS and Stila at Makeup.com.Scour our forum for sales posted by SheFinds readers.
Who Needs A Movie When You Have Sex And The City: The Thong?
What: Sex and the City Pearl Thong by Bracli, $64Why: As the countdown to Sex and the City: The Movie continues (May 30th, people), it seems as if this city has become utterly punch drunk with everything SATC. From magazine features to character lingerie, we just can't get enough of our four leading ladies. So it didn't really get our panties in a bunch (pardon the pun) when we found out you can now purchase the same pearl thong - not the EXACT same - that Richard gave Samantha in Episode 69 (pardon someone else's pun). Lingerie company, Bracli, is offering the elaborate - and apparently stimulating - thong just in time for the movie premiere. And from how Samantha raves about it in the show, I'm thinking it might be worth the 60 bucks. As long as I don't use the stairs. And by the way - you adventurous types can purchase a double-strand thong for only $12 more. What a bargain! Get Yours: yandy.com
News Updates: Project Runway Loses Manpower, Shipley & Halmos Gets Even Cooler, And More
NBC has just announced a deal that will prevent Project Runway's producers from following the show to Lifetime. [WSJ]Rookie label Shipley & Halmos will be honored with the National Arts Club's Young Designer Award this month after only a year in business. [FWD]Lancôme will premiere its men's skincare line called Lancôme Men in stores this month. [NYMag]According to some experts, flats are as bad for your feet as heels, offering little support and thus putting strain on the ankles. [GuardianUK]
News Updates: Jezebel's Birthday Sparks A Catfight, Marie Claire Loves Project Runway, And More…
As the popular fashion and gossip blog, Jezebel, approaches its one-year anniversary, the site faces criticism over being misogynistic and politically biased. [NYTimes]Marie Claire has shown interest in becoming the new partner of Project Runway once the show's contract with Elle Magazine runs out. [WWD]E! will be documenting tonight's Costume Institute Ball for a first-ever special to air on the network May 8th. The show will feature fashion coverage of the event. [FWD] Rumors are circulating that former Dior Hommer designer, Hedi Slimane, might collaborate on a collection for Diesel called Diesel Red. [VogueUK]
Sassybax Very Bare Bra: Weird Looking But Does Its Job
What: Sassybax Very Bare Bra, $78 When: When I first saw the Very Bare Bra, I got a little freaked out. Bras, to me, are supposed to fulfill 3 requirements: 1. They should be made of flexible fabric.2. They should clasp somehow around the body. 3. They should fold neatly into my lingerie drawer at the end of the day. Well, this bra did none of those things. Made out of thick, adhesive-lined microfiber, the Very Bare Bra sticks to your chest and side torso, and keeps its form when off the body. Freaky, yes. But perhaps the most functional backless bra I've ever come across. Now, I gave this contraption a run for its money - I walked, sat, danced, and even rolled around in it to see if it would remain steadfastly cupped around my chest. And by gosh, it didn't move an inch. The elongated side tabs give that crucial extra support, and the cups offer ample coverage while still maintaining a demi-shape. The adhesive on the skin is not the most comfortable feeling in the world, but if you are looking for support when wearing a completely backless ensemble, this just might be your most reliable option. Just make sure to have a few drinks before peeling it off. That's certainly not the most pleasant experience. Get Yours: barenecessities.com For more support options, peruse our Bra Guide and Strapless Bra Guide.
News Updates: Cheap And Chic Take Over New York, Project Runway Wants A Tan, And More…
The opening of a Steve & Barry's store where the old Tower Records used to reside in NY has led to a discussion as to how chic clothing can be made and sold for under $10. It's also created buzz about the Sex and the City merchandise soon to be available at S&B stores. [NYTimes]Rumor has it that the next season of Project Runway (debuting in November) will shoot half its episodes in Los Angeles and the other half in fashion-savvy New York. [EW] Several high-end designers including Tory Burch, Diane von Furstenberg, and Oscar de la Renta have teamed up with Google to design homepages for the company's spinoff, iGoogle. [FWD]Lauren Bush launched her reusable Feed bag at Whole Foods this week. The bag is now available at every store across the United States. [Racked]
Taste Test: Metallic Clutch
Every woman needs a perfect going-out bag and this season nothing's better suited for the job than a chic metallic clutch. We like these two versions below - except that one is over $1,000 and the other will only set you back $34. Can you tell which one is the designer bag?
Who Wears Short Shorts? Definitely Not Us
If you've been keeping up with any runway reports (or even just looking at the pretty pictures), you've probably spotted this..."trend" - the unexpected reemergence of shorts. And no, we're not talking about Bermudas or even the ones that hit mid-thigh. Nope, these are cocktail shorts, and boy are they short. On the runway, they don't look half-bad. Maybe it's because we can't get a good close-up view, but it might also have something to do with the fact that the woman (or teenager) wearing them is a stick thin amazon. Either way, I personally don't think this is a very wearable or practical style for anyone under 5'10 or over a size 2. Cocktail shorts seem to be great for showing off incredibly long, lean (and I do mean lean) legs - the other side of that, though, is because they hit so high, they also happen to show off everything else. Yes, that includes cellulite, stretch marks, and any number of other imperfections most of us would prefer to keep hidden. In case you still don't know what I'm talking about (or maybe you're feeling brave enough to invest in a pair?), check out these variations:So would you wear them or are they a for-models-only fad? Leave us a comment below and tell us what you think.
A Flat-Out Attack — On Your Stilettos (gasp)!
It's official (well sort of, anyway): "flats are in and platforms are out" according to luxury consultant Robert Burke. And for women all around the world, the ballet flat trend is quite literally a relief. For a few seasons now, ballet flats have been knocking away at the stilettos' top slot on the shoe hierarchy and according to USA Weekend, the reign of flats is (finally) here. Just look at how Tory Burch's Reva flats have basically become a cultural phenomenon - women wear them with everything not to mention the number of copycat versions out there. As much as I love flats for their comfort, I have to admit I'm still a sucker for heels. Call me old-fashioned, but no matter how many bells and whistles a flat has, it will never be as sexy (and empowering) as a stiletto. I suppose it doesn't have to be an either or question, though. Both styles have their place, so it's only right the flats get their time to shine. Check out these fabulous styles: What do you think? Are you all about flats or are you still committed to your heels?
SheFinds News: The Morning Roundup
Get Ready! Roberto Cavalli gears up for November 8th launch of new H&M line [Styledash]VIP Access: Live broadcast of Unforgivable launch party tonight on MySpace [Fashion Week Daily]Au Naturel: The beauty biz jumps on board the natural craze [IHT]The Dead Zone: Just how important is exfoliating? [NY Post]You Don't Say: Could a high-fat diet cure cancer? [Time]Holy Handbag! Behind Coach's success [The Washington Post]
Casual Celebrity: A Backless Smock T-Shirt
What: Layering Backless Tee Why: Here's Kate Moss caught on the streets wearing high waist shorts like these Pleated Short in Grey by Walter, an ultra-wide black leather belt and a very cool, coral backless top. Could casual style get any more chic? The look is an easy one to pull off with this inexpensive layering tee from Victoria's Secret. Find it in blue, pink, yellow, black and white depending on your mood. Wear it like Kate and skip the top underneath, or wear a tank or bandeau to give more coverage and support. Either way, this casual, yet stylish look is one to wear on hot summer days in the city. There's no question you'll be turning heads -- just like a superstar should. Price: On sale for $19 (orig. $28) Get Yours: VictoriasSecret.com Looking for awesome tees to stock up on for summer? Then check out our guide to the Best Tees. From the softest cotton on the planet to tees long enough to hide your assets, this guide has it all!
Celebrity T-Shirt: Denise Richards Sports a Super Tee
What: Bejeweled Supergirl Swarovski Embellished Tee Why: Fans include Denise Richards, Molly Sims, Taryn Manning, Gabrielle Reece, Tori Spelling...and the team at SheFinds. This T-shirt is so undeniably cute (and I'm not one to throw the word around lightly) it reeks girl-next-door attitude. Denise has worn it just right -- casually at the beach over her bikini -- although I can totally envision it with a pair of white cut-off shorts or your favorite pair of boyfriend jeans. Not only is it pretty and pink, but it's totally righteous, too. The classic "S" shield and script are emblazoned with sparkling Swarovski crystals to give it that extra punch. Ultra-long, super soft and perfect for showing off toned arms with its itty-bitty cap sleeves, this is a super tee you won't want to pass up. Price: $130 Get Yours: ShopIntuition.com Looking for awesome tees to stock up on for summer? Then check out our guide to the Best Tees. From the softest cotton on the planet to tees long enough to hide your assets, this guide has it all!
SheFinds News: The Morning Roundup
NEWS * Karl, Madonna...that's just child's play. The next designer for H&M is none other than Roberto Cavalli. You can start drooling now. The 40-piece collection will launch Nov. 8. [WWD] * Call it hippie, call it boho chic. Whatever this '60s revival is coined as this summer, you don't have to live around Haight-Ashbury to enjoy it. [NY Times] * Levi's launches a new accessory to wear with their trademark jeans: a cell phone with a riveted steel casing. [PR Newswire] EVENTS What: Catherine Malandrino spring/summer collection up to 80 percent off. When: June 21-23. Thurs., 8 a.m.-8 p.m.; Fri., 10 a.m.-8 p.m.; Sat., 10 a.m.-6 p.m. Where: Metropolitan Pavilion, 123 W. 18th St., b/t Sixth & Seventh Aves., 5th floor, New York, NY.
Eco-Chic Web Site Review: Get Green at Tobi.com
What: Tobi.com -- Eco Style Why: Shopping for green gear has never been easier. Now you can shop in a great environment that features all your favorite eco-friendly brands, from clothing to beauty products. You'll find Loomstate denim (made with organic cotton), bamboo fiber henleys and tees from Panda Snack, and some of our favorite beauty finds from Nature Girl, Pangea Organics and Ren. Keep It or Return It? Keep it! We came across these must-have Del Forte Willow Trousers ($194) made with chemical-free organic cotton (they're on the top of my fall fashion list) and this super sweet Josephine Tank Dress (on sale for $100, marked down from $142) from The Battalion that's made with sustainable and biodegradable bamboo that happens to be naturally anti-bacterial and moisture wicking. Find It: Tobi.com Deal Alert: Use coupon code "HITOBI" at checkout and get 10% off your first Tobi order. That's Not All... SheFinds has more info on eco-chic necessities, from Clothes and Accessories to Organic Beauty, plus more sustainable finds on the blog.
Beauty Find: A Truly Klean Bath and Body Experience
What: Klean Bath & Body Sugar Body Polish Why: Getting clean never felt so good -- or smelled so good. These delectable, all-natural scrubs are made of rich emollient oils, like those of macadamia, shea, almond and coconut, that leave your skin soft and hydrated, not greasy. Thanks to unrefined Mexican cane sugar (think big, coarse sugar grains), you can really get tough spots, like elbows, knees and feet, super soft. In addition to the practical aspects of these polishes that soften and smooth, there's the deliciously indulgent fragrance. The names aren't just names: whether you're talking about Blue Hawaiian, German Chocolate Cake, Klean Grass or Lime Crush, the products really smell as good as they sound. So, dig in and treat your skin to a serious exfoliation and a good dose of moisture. Sugar scrub-o-phobes, fear not. This is one of the few polishes I've found that doesn't leave a slippery residue in the tub or a grimy layer on your skin. You'll step out of the shower feeling truly refreshed and the cleanest of klean. Price: $11.50 Get Yours: KleanBathandBody.com