Tarte's New 'Blushing Bride' Site Has More Than Just Makeup Tips For Brides
We're big fans of Tarte's natural beauty products, and it turns out, they're big fans of us brides, too - they've just launched a cute new site, Blushing Bride, (not to be confused with Topshop's new bridal line, of the same name). The for-brides-only site is filled with day-of makeup tips, a personal makeup concierge, and even song suggestions and other fun planning tips. (more…)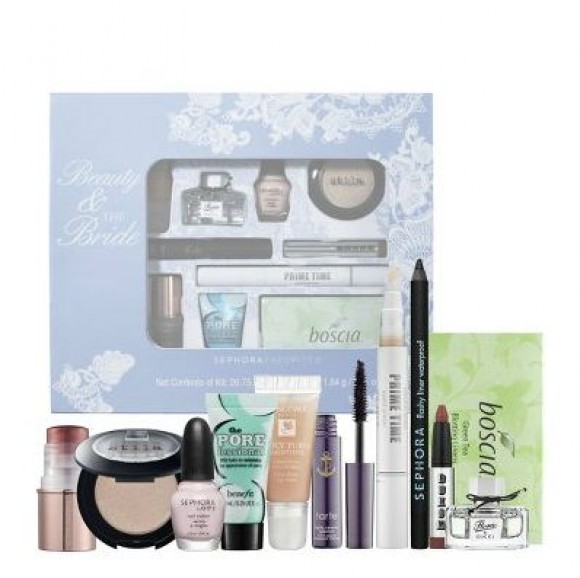 Sephora's 'Beauty & The Bride' Box Is Perfection (And A Great Bridesmaid Gift!)
If you're putting yourself in charge of your own wedding day beauty, Sephora just hooked you up with their most bride-friendly products from Stila, bareminerals, Benefit, Tarte, and Gucci. This Beauty & The Bride Sephora Sampler ($50) has everything you need to get primed (literally) and primped day-of. Plus, they've thrown in a special voucher for a free in-store "Special Occasion Makeover" at the Sephora Beauty Studio, just in case you decide you'd rather trust your big day beauty to the pros. (more…)
5 Solutions For Any Skin Issue: Trusted Derm Dr. Bruce Katz Share His Tips For Brides
When it comes to your wedding day, a flawless face is a priority on everyone's list, which is why we've turned to the expertise of Dr. Bruce Katz, Director of the Juva Skin & Laser Center in New York. Having been named "one of the best doctors in New York" by New York Magazine, and also working closely with top celebrities such as Shakira and Mariah Carey, we're all ears. Read on to find out expert skin care tips that will have your face photo-ready in no time. (more…)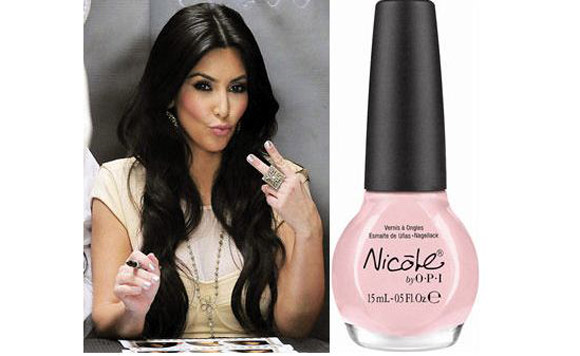 Kim Kardashian's OPI Wedding Polish 'Kim-pletely In Love' Hits In November
Let the komparisons between brides Kim Kardashian and Kate Middleton kontinue: OPI just confirmed that the holiday 2011 collection Kardashian Kolors for Nicole by OPI will include a the wedding color, 'Kim-pletely in Love,' ($7.99). While Kate was immortalized with a purple hue called "No More Waity, Katie", Kim's is actually a pale pink that works for weddings, and comes with the cute tagline: Finally! The pink of her dreams has arrived. (more…)
Shop Kim Kardashian's Exact Wedding Makeup (Lancome Mascara, Coral Lipstick, More)
People's exclusive coverage of the Kim Kardashian wedding continued this week with an interview with her makeup artist Mario Dedivanovic, who not only gave details of the soft, feminine look he created for Kim, but the exact products used. Lucky for you, all Mario's products are available online -- and we did you a solid and found them. (more…)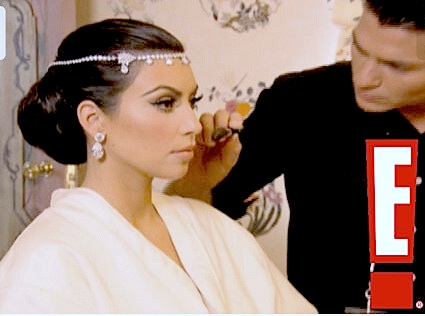 Meet The Stylists Behind Kim Kardashian's Wedding Day Makeup And Hair
We knew it was only a matter of time before all of Kim Kardashian's wedding details were leaked online, from her three dress changes to who designed her Swarovski crystal aisle runner, and then some. We've since then discovered the masterminds responsible for Kim's wedding day makeup and hair. (more…)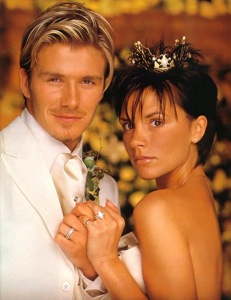 The Worst Wedding Hair Of All Time: Baby Bangs, Corkscrew Curls, Perms And More
You think you've had a bad hair day? We rounded up some ridiculous celebrity wedding hair moments -- from Katie Holmes' infamous baby bangs, to this ridiculous headpiece Victoria Beckham wore -- that will make you feel better. (more…)
Hair Extension Expert Missy Ewarts Shares Her Tips For Celebrity-Worthy Wedding Hair
Hair extension expert Missy Ewart of South Beach's Primp Salon & Hair Extension Boutique (celeb clients include Christine Teigen, Cindy Taylor, and Georgina Chapman) is all for using extensions for a flawless wedding look. Get yourself effortless hair with these thoughts from Missy in mind: (more…)
Sorry, Your Skin Won't Miraculously Clear Up On The Big Day: 6 Acne Products That Actually Work
I've been struggling with bad skin my whole life, so I would have been disillusioned to think that the problem would disappear for my big day. I think many brides do this: anticipate that all their beauty woes (flat hair, chestne, etc) will miraculously and by the grace of God be a non-issue on their wedding day. Hate to burst your bubble - but this simply won't happen. For those of us with bad skin, sticking with a diligent skincare regime, and investing in some seriously good products (trust me, I've tried them all) is the key: (more…)
Tarina Tarantino's Smooth, Long-Lasting Gloss Was My Saving Grace For Photos – Get It Now
I love lip gloss -- but I hate its often drying effects; there's no worse look cake-y lips. That's why I love Tarina Tarantino's Gem Gloss ($19), which is smooth, ultra-lightweight and long-lasting. Not only did I rock this on my wedding day, but I've worked it into my regular makeup regime since.  The color goes on evenly and comes in a pretty pink shade perfect for every blushing bride. More great beauty finds are in our guides; shop the 7 best bronzers, bridal hair accessories, and stunning faux lashes now!
80% Off Wedding-Day Makeup Essentials (Gloss, Primer, Kits) At Stila's Insane Warehouse Sale
Stila is one of my favorite cosmetic brands - the plumping lip gloss is bar none and all the shadow palettes are heavenly. They also happen to have a huge Warehouse sale going on - with already-good-deal-sets and kits marked down even further. Fill your cart with tinted foundations, cover-up sticks, and lip gloss that stays put: (more…)
Pre-Wedding Eye Masks: Look Like You Got Your Beauty Sleep, Even If You Didn't
For conscientious brides who want everything in order, Earth Therapeutics' Slumber Party Kit ($24.99) contains all the makings of a good night's sleep: a lavender and valerian-scented pillow mist, a calming cream for dry skin, an eye compress with cooling gel, and a cute sleep mask. If you plan on being too knackered to think of much but getting your three hours of shuteye before the morning walk down the aisle, Anatomicals' "Partied Too Much" Pack ($14.77) is probably more fitting. The cooling Puffy the Eye Bag Slayer Mask sounds particularly appealing, as does the included oil balm which goes to work on those ailing from 'throbhead.' For more wedding must-haves, check out our guides on wedding bands, white wedding shoes, and the best wedding invitations.
Don't Be A Hot Mess At Your Summer Wedding: Try DERMAdoctor Antiperspirant Wipes
One thing you don't want to be on your wedding is a big ol' hot mess, but if you're getting married outside or in the dead of summer, sweating is inevitable. Whether you suffer from actual hyperhidrosis (excessive sweating) or just the occasional cleavage-sweat, DERMAdoctor's 'Med e TATE' wipes' ($48) are genius. These medicated portable wipes contain a (patent-pending) formula that works as well as BOTOX in stopping over-active sweat glands. Pack a few in your wedding day bag, and use them wherever you need them: the face, underarms, palms, soles, under-breasts, and cleavage. It's a summer wedding must. For more great summer wedding finds, check out our guides on strapless wedding dresses, themed wedding favors and wedding centerpiece decorations.
5 Beauty Trends NOT To Try For Your Wedding
From python nails to feathered hair extensions and lip tattoos, there are plenty of wild and crazy beauty trends to try out there right now. Even if you're a beauty go-getter,we implore you not to try them on your wedding day. Your photos will be immortalized forever, and something "hot" now may be horror-inducing later: (more…)
Taylor's Lips, Ginnifer's Eyes: 5 Beauty Tricks To Take From The Met Ball Red Carpet
Need inspiration for your wedding makeup? Well, it was everywhere on the Met Ball red carpet; the celebrity look was about flawless skin, shimmering lips and pops of color on the lashes. Taylor Swift, for one, was a total standout in deep red lipstick--get her look with this Mac 'Sheen Supreme' Lipstick in New Temptation ($14.50). (more…)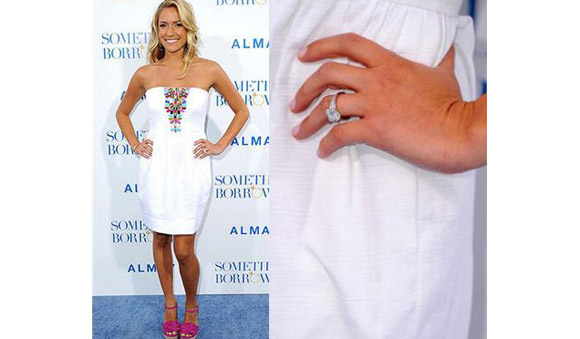 Kristin Cavallari Is Engaged — And Completely Orange; How To Self-Tan Without Similar Results
The Hills star Kristin Cavallari is engaged to Chicago Bears quarterback Jay Cutler, and apparently she wants to have a glowing complexion for her wedding because the chick looks like a GD traffic cone. And I'm not just saying that because I went to college with Jay and sat in front of him in Modern Civ and that could have been me... I'm just saying no one should have such a heavy hand when applying the self-tanner. (more…)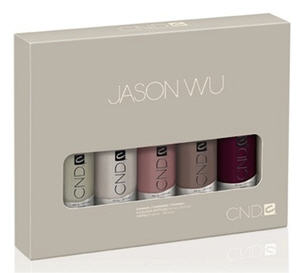 Brilliant Bridesmaid Gift Idea: The Limited Edition Jason Wu Nail Polish Set
It's a great week for nail polish. So far, we've discovered that Kate Middleton wore Essie's Allure polish to her wedding, and now the Jason Wu for CND limited edition nail polish set ($47) just hit online - which is certifiably a genius bridesmaid gift idea. Get a set for your girls before they sell out. Shop our guides to the best satin wedding shoes, inexpensive wedding shoes, and wedding costume jewelry.
We Ranked The 7 Best Bronzers — Because Pale Is A Four Letter Word
Getting married in the sunshine of spring and summer means looking pasty just won't do. Don't expose your precious skin to the sun--instead, order one a bronzers, handpicked to help you glow on your big day. Bronzers not only help you appear more tanned, many also contain light-attracting particles that enhance your look. If you're going strapless, dust a little on your collarbones too for wedding-day perfection. (more…)
Top 10 Celebrity Non-Up-Do Weddings: A Case For Wearing Your Hair Down
With Reese Witherspoon's recent decision to wear a relaxed, non-up-do to her April wedding, and news of Kate Middleton's plans to do the same, I can't help but declare it an official hair trend for 2010. I'll be wearing my hair down to my June wedding, and I've always thought that women look best this way. Here's some proof: (more…)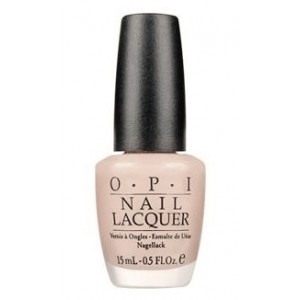 OPI's Discontinued 'Bare It In Trafalgar Square' Is Back (And The Best Wedding Color Ever)
In my search for the perfect wedding nail polish, I tried them all. From Coney Island Cotton Candy ($8) to Suzi and the Lifeguard ($8) and Kyoto Pearl ($8). All great colors, but nothing was jumping out. Two weeks ago a friendly manicurist suggested Bare It In Trafalgar Square -- thus solving all my wedding-related problems (or, just this very important one). The polish - which has been discontinued - is a gorgeous, thick creme opaque nude. Today on Amazon I noticed a very limited supply came back in stock. Grab one - like I did - and you will NOT be disappointed. Looking for more great wedding day beauty finds? Check our Ask The Expert column, then see our round-up of the best self-tanners and more wedding nail polish.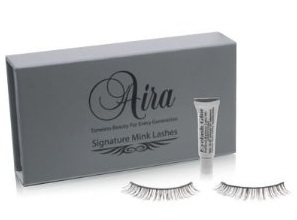 Your Wedding Day Feels Like Going To The Oscars: Get Red Carpet-Ready In Mink Lashes
When Jennifer Lopez rocked mink lashes to the Academy Awards, she turned heads. Since your wedding day is basically like going to Oscars, it's time to splurge on notice-me Aira Signature Mink Glamour Fake Eyelashes and Adhesives ($250). They're hand-selected from the gentle brushing of minks -- no animal cruelty here. Our advice? Find a makeup artist who can help you apply these beauties, and your hubby will be mesmerized by these Worth It celeb-worthy lashes. For more ideas for your big day, visit our guides to customized wedding favors, best bridal hair accessories, and wedding veils.
Reese Witherspoon's Official Wedding Photos Are Here: Get Her Polished Look Now
Reese Witherspoon's official wedding photos are here - and damn she looks good. From her pink Monique Lhuillier gown to her soft, straight hair, there is a lot of inspiration to take away from the fresh, polished look. Not only does Reese look 22 (she just turned 35!) but we think she's about to start a pink wedding dresses revolution. Fashionista posted the inside photos: (more…)
Brides: Step Away From The Self-Tanner Until You've Read Our Expert Tips
Even when the there's no sun in sight, clients at Eve Spa maintain a healthy glow. Their secret? Eileen Bischoff, a self-tanning expert whose tips have been featured in Martha Stewart Living and whose worked on countless brides. She recommends brides try a trial self-tanning run five weeks before the wedding, then starting to tan again three days before the big day. (more…)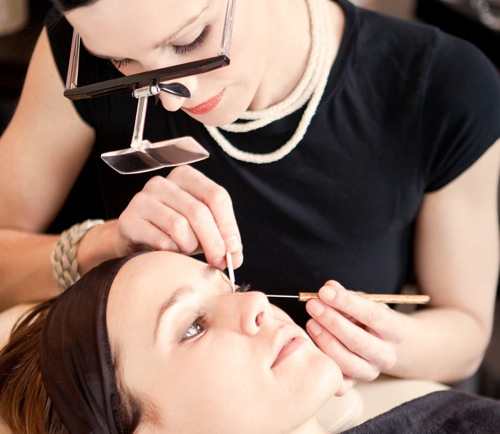 Crash Diets, Lasers & Lashes: 3 Things To Try For Your Wedding Now
If your wedding date is fast-approaching, you know how desperate times can call for desperate measures. Mine is in 4 months (gulp), and I've made myself a guinea pig for anything and everything that is approved by the FDA. Having tried them, I can tell you these 3 are totally worth it: 1. Semi-Permanent Mascara Last week, I tried LashDip ($250) at Courtney Akai Lash Lounge (awesome lash extensions, btw), and I'm all about it. The procedure lasts 6 weeks and takes about an hour to apply. You're left with darker, fuller lashes that don't budge; try the procedure to get through rehearsal dinners, bridal showers, and of course - the big day. 2. Crash Diet Ok, I don't mean an actual crash diet (we can't promote starvation here), I'm talking about Rodial's new Crash diet. The Crash Diet Sticks ($60) melt fat and reduce water retention, and the protein Crash Diet Smoothie ($60) tastes amazing with skim milk and is shockingly filling for only 70 calories. I high recommend this program as a last minute weight loss tool. 3. Laser Hair Removal If you haven't had an excuse to splurge on laser hair removal yet, let your wedding day be it. Laser is the way to go if you have medium or dark hair - the permanent procedure gives you one less thing to worry about on your wedding day. I got my under arms done at Completely Bare Spa in NYC and now feel 10x better in my strapless wedding gown. And no, I don't missing having to shave there everyday at all. For more editor-approved beauty, check out the beauty roadtests on SHEfinds, and their guides to the best waterproof mascara and hair removal.
8 Smudge-Proof, Smooch-Ready Wedding Day Lipsticks
The last thing you want on your big day is lipstick stuck on your teeth or lipstick that gets on everything around you (including your newly announced husband at the alter). We've found these great lipsticks that are long-lasting, and will keep your teeth and dress pearly white throughout the night. Need more beauty tips for the big day? Check out our guides to Waterproof Makeup,  Bridezilla Stress Relievers, and Wedding Day Survival Kit.
Fake It 'Til You Make It On Your Wedding Day (Self-Tanner, SPANX, More)
We've found the best of the best when it comes  to what you REALLY want/need on your wedding day: extra cleavage, bronzed skin, plump lips, perfect hair and more. Enhance your look for your big day with these fab finds and don't worry, no drastic medical procedures involved here! Need more beauty advice for wedding day? Check out these guides for Flawless Wedding Day Skin, Best Wedding Day Nail Polishes, and Waterproof Wedding Day Makeup.
From 'Blushing Bride' To 'How Many Carats?' – The 6 Best Wedding Day Nail Polish Colors
When your wedding photographer takes pictures of your engagement and wedding bands, don't let chipped or naked nails ruin the shot. We've picked some special polishes for your big day, whether you're going classic and demure with light pink, or bold with tuxedo grey: We're in love with the feminine and bright color of Chanel's Lilac Sky polish ($23). And I think it's good luck to wear Chanel on your wedding day. Essie's Blushing Bride ($8) was made with brides in mind. Why should the groom be the only one wearing a tuxedo? Try Yves Saint Laurent's LaLaque Nail Polish in Tuxedo Gray ($20). 24-karats for your ring and your nails with Nars nail polish in Versailles ($16). OPI's Bare It In Trafalgar Square ($8.50) is our all-time favorite wedding color. Hurry! There are only 2 left. Try on polishes like Sephora by OPI's How Many Carats? ($9) with Sephora's virtual interactive nail polish tool. Check out our guides for more great deals on wedding accessories, wedding jewelry and wedding dresses to go with your new polish.
Wednesday Sample Sale Scoop: Urban Decay, Seven for All Mankind, Heather Hawkins, And More
Our pick: Urban Decay cosmetics at Hautelook Junior Drake, Mephisto, Skagen Denmark at Rue La La Juara bath and body at The Fairest Seven For All Mankind, Lacoste watches, ila & i jewelry, Luxury Accessories International at Gilt Groupe Rosegold, Privileged, LnA, Amrita Singh, Rhys Dwfen at Gilt Fuse New York Dog at The Top Secret Rock and Bone at Editor's Closet Tibi and Butter shoes, Heather Hawkins, Sorrelli at Hautelook Jessica Simpson bags, Le Donne, Sophia Carlo, Rotary watches at ideeli That's just a peek at this week's Online Sample Sales. See the rest of the week's best deals on the Sample Sale Calendar.
Latest From MomFinds
Top Five Beauty Finds For Dry Winter Skin It's cold outside, and the forced heat inside does nothing to help ease dry skin. For moms-to-be, dry skin can be even more irritating. Here are five great finds to hydrate all winter long--for everyone. Creative Gifts For Kids Henry Road is a fantastic eclectic online boutique that carries products that run the gamut from furniture to stationery.  But it also has great things for kids. Get A Jump On the New Year With The HealthMaster MomFinds shows us a great way to incorporate produce—in all its shapes and sizes—back into your eating plan after the holidays. For the best sales this week, see our calendar of online sample sales, and sign up for our newsletter to stay in the loop.
Latest From MomFinds
Stella McCartney Arrives At GapKids The designer's collaboration with Gap has officially launched, so your kids can be the most stylish tots in time for the holidays. Tiny Designs For Moms Get your little one's name and birthday imprinted on these tiny dog tags (and a Swarovski crystal to top it off is optional). Etsy Sunday: Monster Hats To Keep Your Wild Thing Warm These adorable crocheted baby hats are just the thing to gild your little lily.  We recommend picking up several of the monsters in different sizes.
Michelle Obama Shows Her Wild Side On Halloween (And Makes A Fashion Statement, As Usual)
Ravishing even in disguise, the First Lady wore fuzzy ears, dramatic eye makeup, and a leopard print twinset to greet White House trick-or-treaters on Halloween. Albeit cute, we're thinking Michelle went for the cop-out costume here, since she probably already had the safari-chic ensemble hanging in her closet. At least she was more creative than her husband, who reportedly went as a "middle-aged Dad." Hate to break it to you Barack, but you're not fooling any costumed kiddies with that one. We don't advocate for leopard print worn over more leopard print (other than on Halloween) but in moderation; as Michelle's chic holiday ensemble shows, this playful pattern can work. Karina Grimaldi's sexy silk halter dress and J.Crew's ruffled abstract leopard print cardigan are both fun and tasteful every day options. Want more choices? Shop our guides to cocktail dresses and cardigans for some fiesta-worthy matches.
Tuesday's Sample Sale Scoop: Fendi Bags, Hayden-Harnett, EDUN, And More
Editor's Pick: Fendi bags at Hautelook Abaete clothing, Matt & Nat handbags, and Ted Rossi jewelry at Gilt Groupe Cleo & Cat jewelry at Editors' Closet F.L.A.G. outerwear and accessories at Beyond the Rack Hayden-Harnett accessories and "Red" designer clothing and accessories blowout sales at ideeli Michael Kors clothing, Perricone MD skincare, Devon Leigh jewelry James Jeans and EDUN clothing at Rue La La For more picks, check out our list of sample sales all week, as well as some of our best fall fashion and fall fashion movies.
Dirty Flops, Dirty Feet
This morning, The Today Show brought us a segment on an unhappy phenomenon earlier reported by New York Daily News: wearing flip-flops in an urban environment is a really, really dirty habit.  No matter how cute, airy, and cheap the sandals may be.  After a test, NYDN discovered that one typical flip-flop had 18,100 different bacteria on it (all waiting to get into an accidental cut or scrape your foot might receive.) If you're ready to change your shoes, we've got picks that are as convenient as flip-flops and might even help take your wardrobe into fall. These perforated peeptoes from Urban Outfitters ($19 from $38) will keep your feet just as cool as a pair of flip-flops, but won't let nearly as much dirt onto the shoe's footbed. If flat sandals that are as open as possible are a summer staple you can't give up, wear a pair with a strap around the heel like this option from Nine West ($59) - your foot will hold them closer, and they won't pick up as much bacteria. Flip-flops are casual and comfortable, and if that's the focus of your shoe, try a pair of super-simple Bensimon flat sneakers ($55).  They offer more support and protection, without making you forgo laid-back style. If you must wear flip-flops no matter the grunge, we'd recommend taking all the dirt off at the the end of the day with a made-for-feet scrub. Upper Canada's Peppermint Exfoliating Foot Scrub will take off the bacteria, smells great, and isn't too harsh, so it won't dry out your feet ($23 for 20 oz.) For more flip-flop free ways to get your feet through warm weather, check out top picks for flat shoes, sandals, and wedges.
Taste Test: Which Classic Denim Jacket Comes With A Traditional Price Tag?
Test your fashion IQ with our other Taste Tests. And shop for some layering tees, soft cardigans, and figure-flattering jeans to fill your fall closet.
Perez Hilton, Fashion Guru?
Today's the day that gossipmonger Perez Hilton expands his internet real estate.  The infamous blogger known for drawing lewd illustrations on celebrity photos has just launched a new site focused on the fashion industry.  When we first heard about it (thanks to the The Evil Beet), we got the impression that CocoPerez would feature longer-form editorial content (rather than the brief and usually nasty asides we're used to from Perez.)  Well, that's not true. This is one of Coco Perez's current posts on the homepage.  We count four sentences (if you stretch things and count that last bit of nonsense) and two intentionally misspelled words.  Editorial, indeed. So here's our question: is taking on the name Coco supposed to be a reference to Coco Chanel?  I can't imagine she'd read Perez's take on the fashion industry - which includes calling Kate Moss "Cokate" and Anna Wintour "The Devil" - without flipping over in her grave.  Though for the record, I guess I have to admit Perez does do some basic reporting with only minor gratuitous snark, and he's nice to model Agyness Deyn. If you'd like, however, to read some current celebrity fashion reviews that aren't littered with rude nicknames and the word "hawt," check out our guides to celebrity jewelry, dresses, and handbags.
Easy Wet Hair Updos You Won't Even Need A Mirror, Or A Celeb Stylist For
Nothing puts a damper on pool parties and beach bashes quite like that nagging worry about what to do with wet hair. You don't have to skip your dip, though— just master these three simple 'dos. They each require minimal and easy-to-pack products, and once you've given the looks a test drive, you won't even need a mirror to pull them off. To get Audrina's messy bun: Run a dollop of Sally Hershberger Style Primer for Wavy Hair ($12.50) through your hair, finger-combing to bring out some beachy waves. Make a deep side part and sweep hair over to one side in a low ponytail. Twirl your 'tail a few times around its base and pin randomly. Get a little extra glam by leaving a few tendrils loose in front of your ears. A spritz of  Christophe Contours & Styles shaping spray ($5) will hold it all together. To get January's braids: Get smoothed-out strands by working a bit of Living Proof Straight Making No Frizz Styling Cream ($14) through your strands. Create a shallow side part and grab two half-inch pieces of hair near the front of your part. Make two three-strand braids, leaving the ends loose. Gather all of your hair back in a low ponytail or bun, and secure with a snag-free clear elastic ($3.50). To get Mary Kate's waves: To pray a salt-infused spray like John Masters Organics Sea Mist ($16.50) on wet hair to get a faux ocean texture. While finger-combing, alternately scrunch and twist one-inch pieces of hair. Put your index fingers at your temples and sweep upward in a triangle shape until your fingers touch. Secure the little ponytail to one side with an elastic and split-pull to tighten. Finish with a glossy coat of Bed Head Headrush Shine Spray ($16.50) to combat straw-like locks. Check out more ways to mimic stars' style in our guides to celeb beauty, swimwear, and jewelry trends.
Feast Your Eyes On This: The Sartorialist Arrives In Book Stores Today
Followers of The Sartorialist, Scott Schuman's ever-popular fashion blog, and coffee table book collectors everywhere rushed to their local Barnes & Nobles this morning to pick up copies of the photographer's much anticipated, aptly-titled book, The Sartorialist. The book, which hit stores today, has been in the works since January and features a selection of Schuman's favorite photos from his site, carefully arranged and edited for your viewing pleasure. For those of you who've never had the chance to check out Schuman's witty dailies, he's a photographer who travels the world taking pictures of everyday fashionable men and women. His taste is impeccable, his photos are gorgeous, and his commentary is always amusing and often quite insightful. So if you love fashion, or you just like flipping through glossy photos of pretty clothes, this book might make a great addition to your living room or (gift alert) the living room of one of your friends. Interested in some classic clothes that The Sartorialist would love? Browse our easy to use buying guides for the best belts, trenches and cardigans you must have this fall.
News: Pendleton Teaming Up With Comme Des Garcons, Posh Spice Is Buckling Down, And More
1. Outdoor attire company Pendleton is one hundred years old and learning new tricks, teaming up with a number of collaborators, including Opening Ceremony and Comme des Garcons.  We can't wait to see what those boots will be like. [Racked] 2. Victoria Beckham is giving up things like appearing in Armani's underwear ads to focus on her own career as a fashion designer.  Thank goodness we'll have another source for tops to wear to parties.  [Vogue UK] 3. Beauty brand Carol's Daughter has made a deal with Disney to create bath and body products commemorating Disney's first African-American princess character.  Until they come out in November, we'll just make do with what we've got. [WWD] 4. Kanye West is expanding from hip-hop to styling, having recently worked on a shoot with an unnamed model for Elle.  We can't wait to see that; we're really hoping there are some cool legs looks in the spread.  [The Cut]
Freebie Friday: Win A Tibi Swimsuit And Degree's Fine Fragrance Collection
What: A designer swimsuit from Tibi, master of all things summery and Miami Fashion Week mainstay, plus an anti-perspirant and body mist from Degree Women's new Fine Fragrance Collection. Why: We were at the show that Tibi and Degree Women put on for Miami Fashion Week, so we know that just like Tibi's fresh, fun designs, the new Degree scents (Classic Romance, Sexy Intrigue, and Delicious Bliss, which inspired the designs above) are perfect for summer. Fragrance guru Ann Gottlieb helped develop the scents, so the matching body mists and anti-perspirants aren't just affordable, they also smell legitimately delicious How: Post a comment below about where you'd wear the swimsuit (either in reality or on a not-yet-accessible dream vacay) and we'll enter you to win the suit and the Degree Women goods. 1. Post a comment about where you'd wear your Tibi swimsuit. 2. You must supply us with a valid email address and sign up for the SheFinds newsletter. 3. The contest starts now and entries must be date stamped by our server no later than Friday, August 14th, 2009 at 11:59 AM Eastern Time to be eligible. 4. One winner will be selected during a random drawing and will be announced in the August 18th SheFinds newsletter. The winner must reply via email as instructed in the newsletter to claim the prize. 5. No prize substitutions. 6. You must be 18 years old or older to enter and a resident of the USA. 7. No purchase necessary. 8. Void where prohibited. 9. Click here for the full rules. 10. Specific prize design subject to availability.
Taste Test: Which Jacket's Price Will Leave You Feeling Cool?
Test your fashion IQ with our other Taste Tests. Browse some evening tops for jeans, harem pants, and stylish shoes to pair with this season's jackets.
Deal Of The Day: Up To 85% Off Designer Accessories At theOutnet
TheOutnet tops our list for discounted haute designer wear, and when they have a temporary "flash sale," we're all over the site. Studded, buckled, and white - this clutch from Be & D ($74 from $495) is bound to be one of the most useful fashionable  bags we'll ever tote around. Five-dollar pashmina from the guy with a card table set up on the sidewalk is nice - and so is a really lovely, really luxe scarf like this one from Matthew Williamson ($162 from $650). Just look at that clasp - there's nothing like a pretty pendant necklace that you find cheap yet looks expensive ($101 from $406). If you're on the hunt for more inexpensive accessories, be sure to check out our picks for cheap jewelry, celebrity jewelry (we've got some cheap options in there, too) and good jewelry from a mall store. More Sales and Deals: 6pm:  Get Pelle Moda footwear for $24.95 today only Ann Taylor Loft:  Save 30% off your entire purchase with code FRIENDS through Sunday Blue Nile: Save 20% off select jewelry
Take The Big [Crotch] Plunge With Our Harem Pants Guide
If you're like us, this year's summer reading has been all about how to wear harem pants, the somewhat wacky trend that has dumbfounded even the most fashion forward of women. Hopefully, the hordes of instruction manuals on the proper way to don these hip pants, affectionately known as "droopy crotch" or "diaper" pants, have helped you to accept that this fashion movement is more than just a drift. So with autumn on the way, it's officially time to lose your harem pant virginity, which is why we suggest you take a look our intensive guide, devised especially to help you through this important time of change. We've got it all – from dressy harem pants made for sexy sandals to pairs that are best worn rolling around on your couch. There's bound to be a style here for you. Don't forget to sign up for our newsletter and get the latest sales and deals delivered directly to your inbox. Browse our shoe and jewelry guides for ways to spice up your evening attire.
August. Love, SheFinds
It's (one day away from) August, and hot. But so is our calendar...so get excited. August 1: Nars Cosmetics launches a new foundation, Sheer Glow.  The skin-benefiting makeup sounds pretty enticing to us. And now through the end of the month, receive a free RSF Skincare Eye Serum with the purchase of RSF's Caviar Daily Cream with code SUMR. August 3: Emily Elizabeth Jewelry launches their fall collection.  Look out for pretty, nature-inspired pieces. August 7: Julie & Julia opens today.  Directed by Nora Ephron and starring Meryl Streep, the movie is based on the life and career of kitchen wizard Julia Child. August 10: Get back to the gym with Lucy exercise clothing and their new Back to Class workout gear collection. August 12:  Ur-street photographer The Sartorialist debuts his first book. Also today, online sample sale trendsetter Gilt Groupe launches its less expensive little sister, Gilt Fuse. August 14: The Time Traveler's Wife opens.  Hope the clothing is as timeless as that poor lady's husband. August 16: It's the season premiere of Mad Men; stay tuned for our fashion recap. August 17: Score some pretty new jewelry from Yvette Jones, who will be launching several new fall pieces. August 20: Season 6 of Project Runway begins - this will be the show's debut on Lifetime, too. August 21: Be on the lookout for flashbacks to your early twenties with Post Grad, starring Alexis Bledel. Qi Cashmere also launches their new merino wool fall collection. August 22: The new collaborative makeup collection from Pixi Beauty and Target is available online at Target. August 25: Get your coffee and grapefruit ready; The Rachel Zoe Project season premiere hits Bravo. August 28: You may recall our coverage some months back, but in case not, don't forget that The September Issue opens in select theaters. August 30: Anna Sheffield's jewelry line for Target becomes available in stores and online. And all month long shop our guides to fall fashion, shoes, and jeans to get you in gear for September.
Week In Review: Petals Marshall Makes Her Bluefly Debut, Liquid Leggings Are Back On Our Radar, And More
Must-Reads: Project Runway's Leanne Marshall debuted her collection for Bluefly, with plenty of petals to go around. Liquid leggings are creeping back into wardrobes for fall, so consider yourself warned. We've whipped out our expert advice on how to keep your eyes in tip-top shape, and prevent any messy brow situations. Sales & Deals: Up to 60% off short-sleeved jackets from Banana Republic Save 60% on chic shorts from Saks Take up to 65% off designer bikinis from theOutnet Taste Tests: Which teeny bikini costs a fraction of the other's price? Which sun hat's price won't make you lose your cool? Guides To Check Out: With our cheap workout gear, you won't sweat through anything expensive while running in the summer heat. Peruse some celebrity denim with a casual eye toward your upcoming fall wardrobe. Keep things stylish at the office by toting around your laptop in a case that works for you.
Round-Up: Heard On The Web This Week
We've figured out all the best options for different kinds of necessary bras, so what happened to Jessica Simpson won't happen to you. FocusOnStyle gives everyone a look at affordable fashion trends for fall with an H & M style video. With Karma Kraft, Girlawhirl learned how to be her own textile designer. The StyleBakery editors share 100 things they're loving this summer. Real Simple's Simply Stated keeps you from having a bike accident by showing you how to keep your hair off your face. SmarterFashion shows you how to pick the best maxi dress for your body. The Beauty Brains explain why Moroccan oil is good for hair and skin.
Friday's Sample Sale Scoop: Pixi Cosmetics, Matt & Nat, Tara Jarmon, And More
Editor's Pick: Pixi cosmetics at Billion Dollar Babes Accessories final sale at Gilt Groupe Plenty Frock! by Tracy Reese dresses and MRE jewelry at HauteLook Tara Jarmon clothing and Papa & K belts at Beyond The Rack Poleci clothing, Vix clothing, and Matt & Nat handbags at Rue La La Bodhi handbags at Ideeli Rocco e Dante handbags  at Editors' Closet Linda Farrow eyewear at Billion Dollar Babes
So Thanks To Bruno, Guys Don't Like Hair
Today The New York Times attempts to make an interesting case on the topic of men's beauty.  The paper claims that an era of hairlessness (on more than just the face) is being ushered in among guys in college through their mid-thirties thanks to causes ranging from Gilette ads to Nivea to Brüno. In case your guy wants to make like that slick-haired dude at your gym, we suggest keeping hair removal products around that he'll think are meant for you, but in truth, both of you can (and will) definitely use. These Schick disposables are not particularly feminine-looking, they last longer than most throwaway razors, and are only $8 for a pack of four.  Keep a package around for you, but don't get mad when your man raids the stash. Also important to this newly-shaven boyfriend movement is a shaving cream that doesn't scream "groooooming!"  Get something that works for you but comes off being gender-neutral, like Philosophy's shaving cream ($18). We may have already noted the no!no! in our post on DIY lasers, but seriously, this FDA-approved device is so painless and easy to use, it deserves a second mention.  Get one in black ($250) that you'll love and your guy will feel totally comfortable using, too. Peruse our Hair Removal Guide for even more options.
Find Chic, Cheap (Ever So Slightly Used) Stuff Online.. And Not On eBay
Everybody is sick of hearing about how bad the economy is… and what it's doing to shopping habits. But what they're not talking about is the hottest trend to hit our cold, cold retail world: shoppers are buying more pre-owned goods than ever. Sure, eBay comes to mind, but what if you want something from some place, well, different? Check out Portero, a luxury auction style e-shop that we've tested and love. Why do we heart it so much? It actually guarantees the authenticity of its products. It may not have the chaotic variety of eBay, but it does stock brands like  Burberry, Tiffany & Co, and Hermes and categories like jewelery, handbags, shoes, art, and housewares. I found this Marc Jacobs leather bag for $458 (about $540 off the retail price), but the auction ends this Friday so hurry up if you like it as much as I do.   RodeoDriveResale is another site we've raved about before specializing in new and pre-owned clothing from the high-end designers that grace Rodeo Drive. Yes, THAT Rodeo Drive. It's not an auction site, so you can purchase the clothes you desire right away. And while you can dress like a star for a fraction of the price, remember that 50% off of $1,000 is still $500. But it's hard not to lust after items like this Versace dress ($280.50), which seems perfect for a glamorous getaway.  The Turnabout Shoppe offers an array of designers, and even has its own separate category for all things Chanel. If you're in the market for shades, these Fendi sunglasses are available for $100. Need a dress for a formal event but don't want to shell out the cash? Try Christabelle's Closet, a designer resale boutique, where we found this swanky Plenty by Tracy Reese red velvet dress for $100. Christabelle's also offers a wide selection of chic outerwear, jewelry, and designer separates.  We adore this Tibi coat which brightens our spirits during the dead of winter. Find it at Resale Riches, a boutique that sells designer pieces at incredibly cheap prices.
Escape the Winter Blahs With a Tropical Vacation in a Bottle
With the mercury plummeting and the calendar confirming there's at least two solid months of chilly temps ahead, it's easy to fall into a slump. (Don't we all?) What better way to perk up than to treat yourself to one of these fragrances redolent of a tropical beach vacation. (These mini-splurges are far easier on the wallet than an actual vacation, natch.)If fun had a scent, it would smell like Vanille Banane by Comptoir Sud Pacifique. ($53) With notes of banana cream, vanilla, and even a tiny hint of rum, it's like relaxing with a scrumptious cocktail. The mystique is strong with this one, my friends. Celebs love Child ($53) and for good reason—this jasmine and pikake-spiked perfume oil is incredibly sexy. Dab a little on in the morning for a spring in your step all day (and about a million compliments). The heady white flowers in the lush, feminine Estee Lauder Private Collection Tuberose Gardenia ($65) make it equal parts beach babe and garden party. To soothe chapped winter skin and transport yourself to the land where palm trees sway—try Bath & Body Works Coconut Lime Verbena body cream. ($10.50) The unusual combination of zesty lime and creamy coconut will keep you coming back for more.
Staycation Idea: Give Yourself A Weleda Facial
We aren't going to pretend that working for SheFinds doesn't have its perks. SheFindsBryn and I recently spent a relaxing day with natural skincare giant Weleda getting gorgeous skin that you can get at home. We can both attest: we were positively glowing for the rest of the day and are dying to pass this onto our beloved readers! Here is a step-by-step of how to give yourself the best facial of your life in the comfort of your own bathroom.Weleda has three specific lines for different types of skin. I'm writing about the products in the Wild Rose line, which is good for rejuvenating and regenerating skin. If your skin is sensitive, use similar products in the Almond line and if you have combination skin, use the Iris line. Step One: Grab yourself some cotton pads and place a little of the Almond Facial Oil ($3) on the pads. Press the pads gently down onto the eye and wipe downward, then take the pads and wipe from the inside of the eye inward to get rid of eye makeup. Step Two: Place their Wild Rose Cleansing Lotion ($20) onto two more cotton pads. Starting at the center of your face, move the pads gently in a motion from the middle of the face outward, sweeping upwards around the cheeks and jawline. Repeat until pads are clean. Step Three: Slather on a Wild Rose Intensive Facial Masque ($30), soak a towel in warm water with a few drops of their Lavender Relaxing Bath Milk ($20) and steam your gorgeous face with it. Repeat if necessary. Try to stay awake. Step Four: Take the Wild Rose Facial Toner ($20) onto two pads and using the same motion as with the Cleansing Lotion. This is a very gentle toner and it won't sting. We were surprised! Follow the toner with the Wild Rose Eye Cream ($25). Apply to the tips of your ring fingers and gently tap the cream into the area around the eyes. Results are immediate and we're not kidding. Final Step: The final step is to apply a cream. You have your choice: the Wild Rose Moisture Cream ($25) works beautifully under makeup for indoor activities, and the Wild Rose Day Cream ($25) is a great all-day wear cream that leaves a gorgeous complexion behind.We were hooked and excited to pass this along to you. Trust us, this is eco-friendly beauty that is worthy of your bathroom countertop.