13 Wedding Beauty Trends That Will Be Everywhere In 2018, According To A Makeup Artist
13 Wedding Trends Every Bride Will Be Obsessed With In 2018
Here's Your First Sneak Peak at Gwyneth Paltrow's Stunning Engagement Ring!
A new year means a new start - especially for Gwenyth Paltrow, who recently announced her engagement to American Horror story producer Brad Falchuk. The couple appeared on the cover of Goop magazine's second edition to share their exciting news. In the shot, Brad stands behind his lady, who sports a matching white T-shirt and ear-to-ear grin. While Gwen's ring is hidden from the camera, we get a close-up view of the stunning sparkler inside the magazine - and we honestly can't stop drooling over it. As Brad pulls his fiancée in for a kiss on the cheek, Gwen strategically show off her giant rock. But it's not the diamond you'd expect. Rather, it appears to be a large gemstone (possibly a sapphire or ruby) surrounded by a simple band. @gwynethpaltrow is engaged! 💍🥂🍾 Click the #linkinbio to learn about her engagement ring from Brad Falchuk and on how she found love again. 📷 @etalkctv A post shared by BridalPulse (@bridalpulse) on Jan 9, 2018 at 11:07am PST In the issue, Gwen admits that she and Brad have already been engaged for a year but were just now ready to tell the world about it. It hasn't always been an easy journey for Gwen, though, who shares that she struggled letting someone into her life after her "conscious uncoupling" from Chris Martin. "Personally, at midlife, I have tried to accept how complex romantic love can be. I have decided to give it a go again, not only because I believe I have found the man I was meant to be with, but because I have accepted the soul-stretching, pattern-breaking opportunities that (terrifyingly) are made possible by intimacy," she wrote of Brad. "For the first time, I feel like I'm in an adult relationship that is sometimes very uncomfortable—because he sort of demands a certain level of intimacy and communication that I haven't been held to before. What came up in the first couple of years of our relationship was how incapable I was in this realm—how I feared intimacy and communication." Shortly before the issue's release, the couple officially confirmed their engagement to Good Morning America. "We feel incredibly lucky to have come together at this juncture in our lives when our collective successes and failures can serve as building blocks for a healthy and happy relationship," they said in a joint statement. We're so happy for Gwen and her new man! There's no doubt that the couple's wedding will be one for the books. After all, Gwen always has some quirky ideas up her sleeves (in fact, we can't help but wonder if those infamous jade eggs will make their way into the wedding favors). In the meantime, you can pick up the "Love & Sex" issue of Goop to get the full scoop on the couple's exciting story. For even more celebrity wedding inspiration, check out When Are Meghan Markle And Prince Harry Getting Married? Find Out The Next Royal Wedding Date! and Which Celebrity Engagement Ring Are You? Take Our Quiz. [Photo: Splash]
7 Gorgeous Hair Trends Every Bride Will Want In 2018
Interested In A Destination Wedding? Grand Palladium Resort & Spa In Jamaica Needs To Be On Your Radar
Destination weddings are one of the biggest trends right now and it's not hard to see why. I mean, who doesn't want to get married in far-flung, tropical destination with a gorgeous blue ocean as the backdrop?! If you're newly engaged and considering a destination wedding, The Grand Palladium Resort & Spa in Jamaica needs to be on your radar. I recently visited the property and it truly is a magical and special place to tie the knot. Located on the northern coast of Jamaica, the The Grand Palladium offers one-of-a-kind weddings thanks to the stunning packages designed by wedding pro Karen Bussen. The resort offers three different scenic ceremony locations, plus all seven packages are completely customizable. Once you've decided on what you like, Grand Palladium takes care of everything; from the floral arrangements to the food and entertainment (book the drums and dance performance!), they make it all happen. And get this: the special treatment isn't limited to your wedding day. You can treat yourself and your bridesmaids to a session in the spa the day before your nuptials and have a yummy breakfast delivered the morning after your wedding. Want to extend your stay for the honeymoon? You won't be disappointed! The Grand Palladium Resort & Spa boasts 17 bars and 10 restaurants, plus 5 pools. You can even embrace your adventurous side and try a water sport such as snorkeling or paddle boarding on the beach. Another reason to extend your stay? The incredible honeymoon bungalow where you'll have your own outdoor shower and private cabana by the beach. There are tons of reasons to jet-off to the sunny island of Jamaica for your wedding, but here's one of the most compelling: you don't have to worry about planning a wedding without being there. At the The Grand Palladium all couples are be assigned an amazing wedding coordinator that helps every step of the way. I mean, who doesn't want less stress while planning their most important day?! LEARN MORE ABOUT GRAND PALLADIUM NOW [Photos: Grand Palladium]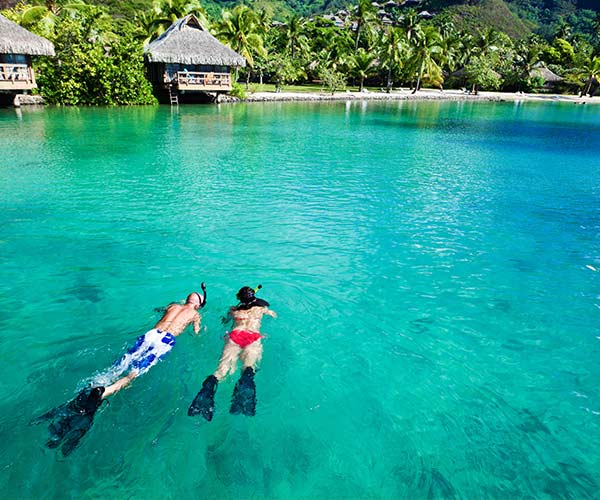 10 Honeymoon Destinations That Are Going To Be HUGE In 2018
Just Got Engaged? Here's Why Jamaica Should Be On Your Radar For A Destination Wedding
This is the time for new beginnings--and I don't just mean resolutions. It's the start of engagement season, as two of the year's most popular days to pop the question (Christmas Eve and New Year's Eve) just passed, and Valentine's Day will soon be here. But once the "yeses" are exchanged and promises are sealed with a ring, the real work begins. I'm talking about the wedding planning. And as much as every bride and groom look forward to saying "I do," the actual planning can be a nightmare for some, which is why a destination wedding should really be on your radar. And if you are considering one, let me point you in the direction of the perfect place to hold your special day: Montego Bay, Jamaica! A few journalists and I actually had the pleasure of scouting out some amazing resorts and villas that feature all-inclusive packages for wedding parties courtesy of the Jamaican Tourism board. Trust me: if you're looking for a slice of paradise, look no further! 1.Jewel Grande Montego Bay Resort & Spa Our first destination: the Jewel Grande Montego Bay Resort & Spa. I was lucky enough to stay at this gorgeous venue, which has everything that you could need. Walking into my spacious suite was proof enough! It was fully equipped with a full kitchen, washer, dryer, large living room, three bathrooms--not to mention two amazing rooms, including a master featuring a walk-in shower, tub, and a balcony showcasing an ocean view like something out of a movie. But as wonderful as the one, two, and three bedroom accommodations are, they're just the beginning of what you could get in an all-inclusive package for your wedding party. For couples that host their nuptials at the Jewel Grande, you can be as much or as little involved in the planning as you want, according to the Director of Romance, Brian Postle and Charmaine Deane the Director of Marketing/Communications. Either way, your wedding is  in the best of hands, as the vibrant staff is above reproach. Plus, they've been in the business of weddings for quite some time. You want to get married on the beach at sunset, exchange vows on a pier over the water, or have an intimate but elegant ceremony in your own private alcove? There are so many areas on the property that can be transformed to fit your unique vision. And the experience doesn't just stop at the wedding. The resort is literally on the beach, and there are tons of restaurants on the property where you can eat five start cuisine and enjoy the clear blue waters with your wedding guests. But one of my favorite attractions: the Grande Spa! Aptly named, you can purchase a number of relaxing treatments from facials to deep tissue massages and body scrubs. Talk about bliss! The resort is also kid and teen friendly if that is a factor for some of your guests. Plus, excursions can also be arranged as well as a bunch of other activities from hiking to fishing to golf and so much more. 2.Sandals Royal Caribbean If you're searching for a more familiar resort experience, Sandals has several locations in Jamaica as well as Montego Bay, and on day two, we toured Sandals Royal Caribbean. And I'll admit that you cannot go wrong with this selection for a wedding or honeymoon combo. Feel like catching some sun on the beach, taking a couples scuba diving class, or going out to Sandals private island for a night of fine cuisine and dancing--and maybe a few signature Bob Marley cocktails? Well, that's just the tip of the on- and off-resort activities that can be arranged and or bundled in your all-inclusive package. And when prepping for the big day, you'll have a team behind you to make sure that you're wedding goes off without a hitch. No worries at all! But what's even more exciting for the bride and groom is that Sandals Royal Caribbean has a one-of-a-kind luxury suite that gives newlyweds privacy like no other--their popular over-the-water bungalows! If you're looking to splurge on an unforgettable experience, this peaceful accommodation is for you. These Tahiti-style suites are beyond gorgeous and sitting atop calm waters (P.S. They also have see-through floors!).  And they feature so many amazing amenities including an infinity pool, a soaking tub, and a hammock that's sits above the water, which I did lounge in for a split second. The bungalows are a dream! Plus, combined with butler service and boat service, you can stay in or venture out as much as you wish. 3.Half Moon Jamaica One of the most luxurious options has to be Jamaica's Half Moon. After all, everyone from a few royals to the Fresh Prince himself (Will Smith) has stayed here, and it's no wonder why. Stepping out of the car and into the lobby you're greeted with its famous waterfront view, and the rest of the property is just as stunning and full of amazing all-inclusive accommodations for your wedding guests ranging from suites to cottages to private villas. Bonus: Villa rentals get two complimentary golf carts to travel around in--and you'll need them. From enjoying gourmet cuisine at any of Half Moon's various restaurants to taking tennis lessons on one of their 13 courts or teeing off at one of their world class golf courses, there's so much to do. Schedule a couples massage or get your brides maids get together for build your own facials and massages at the Fern Tree Spa to make your wedding getaway even more special. And in terms of the wedding day, there are dozens of venues available for you to exchange your vows--and make lasting memories. The Royal Pavilion is a high in demand for wedding sites as are beach ceremonies that flow seamlessly in outdoor receptions. Whether your planning for a small or large ceremony, they can help you pull off a gathering that you will never forget. 4. Jamaica Villas, by Linda Smith (Flower Hill) Dreaming of a quieter space that's just as luxurious as a five star resort without having to actually stay in one? The Jamaica Villas, by Linda Smith should be on your list of possible locations. I was able to view and have a delicious lunch at the Flower Hill estate, and this gorgeous property is just the place to house your closest relatives and friends or even host an intimate ceremony if that's your wish. This villa is beyond spacious for several guests as there are six bedrooms. Though if you're worried about entertainment, don't be. There's an amazing heated pool and hot tub overlooking to-die-for views of Montego Bay. And throughout the villa, there's really something for every guest including a game room, media room, spa room, and gym. There's also two bars and a full kitchen that's has a chef and staff to help take care of your needs. Shuttle service is also available for certain packages to take your wedding party to participate in any number of fun activities. (But if you're looking for your own, I suggest you ask for one of our tour guides, Willie Burgess, at Paradise Travels if you want a to laugh and get the lowdown on everything from the best place to eat jerk to the local hot spots. He's your guy!) And one thing that I suggest you do while in Montego Bay is Martha Brae Bamboo River Rafting. It's the perfect opportunity to experience and learn more about the culture and history of Jamaica. Montego Bay, Jamaica has so much to offer for a destination wedding. While prices may vary, now is the time to start scoping out these luxury resorts and their all-inclusive packages. Seriously, start looking for end of the year deals and other offers during the low or off season, as the weather is consistently beautiful. I can vouch that the 79 degree weather at the beginning of December was a major plus! But more so, it's the locals that will put your mind at ease when it comes to your destination wedding. As soon as you step off the plane, you'll here "welcome home." That's the vibe you'll feel at any one of these amazing locations. And what better place to say "I do" then a place that feels like home? [Photos: Courtesy of Jewel Grande Montego Bay Resort & Spa; Alaisha Key]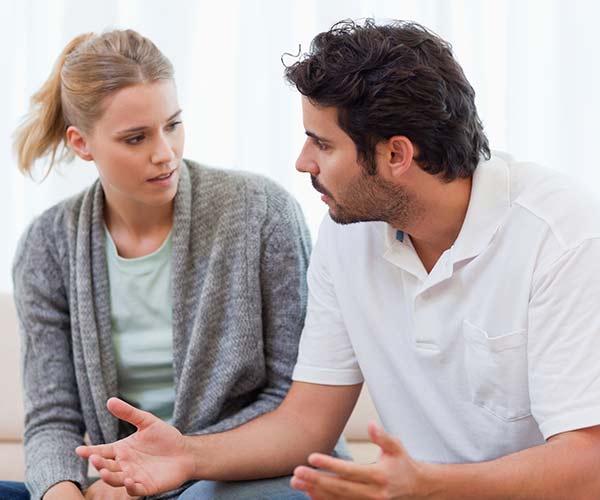 10 Things You Need To Talk To Your Fiancé About BEFORE You Tie The Knot
10 Things That Will Change The Moment You Get Engaged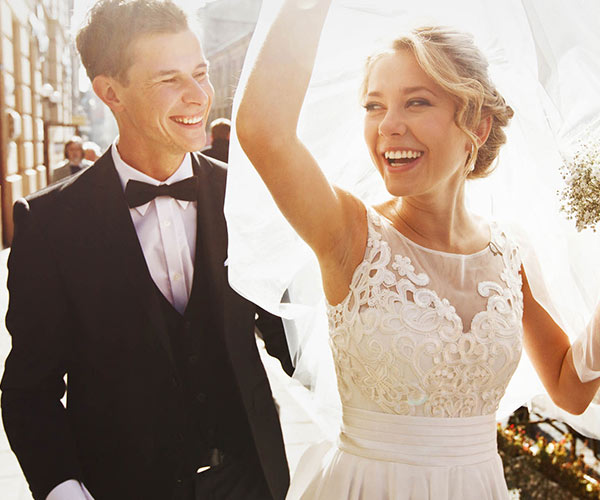 18 Wedding Trends That Are OUT For 2018
5 Mistakes Brides ALWAYS Make When Choosing Their Winter Wedding Colors
How To Lose 5 Pounds Before Your Wedding Day NOW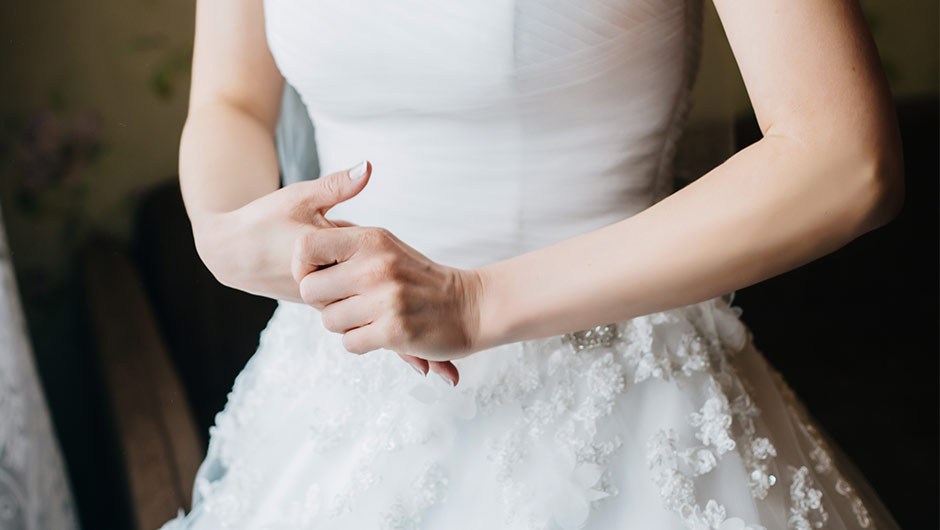 7 Things Brides CAN'T FORGET To Do 7 Days Before Their Wedding
10 Mistakes Brides Always Make When Planning An Outdoor Winter Wedding
Prince Harry and Meghan Markle's Wedding Date Is Confirmed & We're Freaking Out!
Looks like it's time to break out your best black tie attire! Prince Harry and Meghan Markle will wed at St. George's Chapel at Windsor Castle on May 19, 2018, Kensington Palace announced today on Twitter. For those of you clamoring for an earlier date, officials confirmed that the May wedding is meant to give Duchess Kate time to recover after the birth of her third child, which is due in April. As far as her two other children are concerned, Prince George is slated to be a page boy at the wedding, while Princess Charlotte is rumored to take on the role of bridesmaid. The Queen and the rest of the royal family are also set to be in attendance. The date does pose a slight problem for Prince William, however, who traditionally presents the trophy at the FA Cup Final on the same day. According to reports, the organization and the Palace are working together to make it possible for the Duke of Cambridge to attend both events. And from the sounds of it, he won't want to miss the amazing nuptials. Palace aids previously revealed that "the wedding will reflect [the couple's] characters and personalities" and "will be a moment of fun and joy." News of Harry and Meghan's engagement first broke on Nov.27 in an official royal statement: "Royal Highness The Prince of Wales is delighted to announce the engagement of Prince Harry to Ms. Meghan Markle. The wedding will take place in Spring 2018. Further details about the wedding day will be announced in due course. His Royal Highness and Ms. Markle became engaged in London earlier this month. Prince Harry has informed Her Majesty, The Queen and other close members of his family Prince Harry has also sought and received the blessing of Ms. Markle's parents. The couple will live in Nottingham Cottage at Kensington Palace." Shortly after the announcement, the couple made their televised debut, and naturally we couldn't stop swooning. Sitting down for an interview with BBC, the newly engaged love birds divulged all the details about their engagement - from how they first met (on a blind date) to Harry's romantic dinner proposal (over roast chicken). Oh, and let us not forget to mention their magical second date in Botswana. "I think about three, maybe four weeks later that I managed to persuade her to come and join me in Botswana," Prince Harry said. "We camped out with each other under the stars. She came and joined me for five days out there, which was absolutely fantastic." During the interview, we also got an intimate look at Meghan's gorgeous engagement ring, which features two diamonds from Princess Diana's jewelry collection and a stone from Botswana, accompanied by a classic yellow gold band. [Photo: Splash] When asked about how his late mother would get along with his fiancé, Harry said Meghan and Princess Diana would have been "thick as thieves...best friends." We're sure Diana would have given the world to see her second son walk down the aisle! The couple, who has been dating for over a year, clearly couldn't be more smitten with each other. Opening up about her relationship with Prince Harry to Vanity Fair in September, Meghan revealed: "We're in love. I'm sure there will be a time when we will have to come forward and present ourselves and have stories to tell, but I hope what people will understand is that this is our time. This is for us. It's part of what makes it so special, that it's just ours. But we're happy. Personally, I love a great love story." Cue the waterworks. It's been reported that the American actress will made a British Citizen, as well as baptized and confirmed into the Church of England, before she says "I do." Needless to say, we'll eagerly be tuning into the next royal wedding. If Prince William and Kate Middleton's nuptials were any indication, the ceremony promises to be absolutely breathtaking! In the meantime, make sure to check out What Will Meghan Markle's Wedding Gown Look Like? Here Are Some Clues to see what the stunner might wear on her big day! [Photo: Shutterstock]
8 Bachelorette Party Ideas For The Brides Who Hate Bachelorette Parties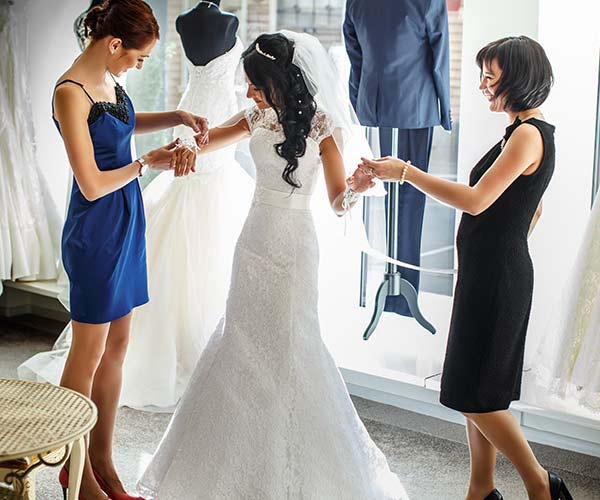 18 Wedding Dress Trends That Are Going To Be HUGE In 2018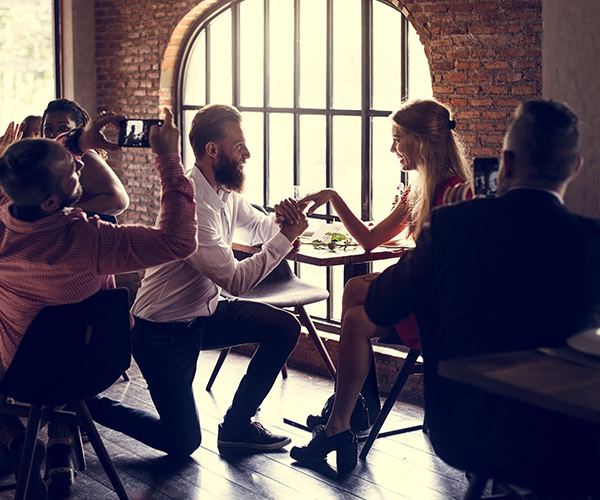 8 Cute & Creative Ways To Finally Get Him To Propose
5 Creative Engagement Photo Ideas Every Couple Should Ask Their Photographer For
The 12 Best Places To Buy Your Wedding Dress Online
We're all so used to shopping online these days that the thought of entering a bridal store and spending hours in a cramped dressing room is too much to bear. When you're months away from celebrating one of the most important days of your life and the gown you wear will be the talk of the night, you can suck it up and slip on organza, lace, and tulle in a hot, stuffy dressing room — or visit one of the 12 best places to buy your wedding dress online and get beautiful in the comfort of your own home. Many reputable wedding sites ship your dress to you (in perfect condition) for free. And, you know how bridal shops usually only carry gowns and, when it comes time to buy shoes, a veil, and other accessories, you're forced to take photos of your dress and hope they help with your other shopping needs? Well, that's not the case when you shop for a wedding gown online — so many sites also offer reception dresses, jewelry, shoes, and more — making sure everything complements your gown becomes a lot easier. Since you buy everything else online, why not pick up your wedding dress virtually, too? We've vetted the 12 best places to buy your dress online -- whether they have generous return policies (unlike bridal salons), free return shipping, or amazing designer sales, these are the most reliable, and highest customer-rated dress sites on the web. p.s. Please don't just google "wedding dresses" - unless your aim is to buy a designer knock-off from China. Trust us. (more…)
6 Creative Ways To Tell Your Family That You're Engaged
5 Mistakes Brides Always Make When Picking Their Wedding Colors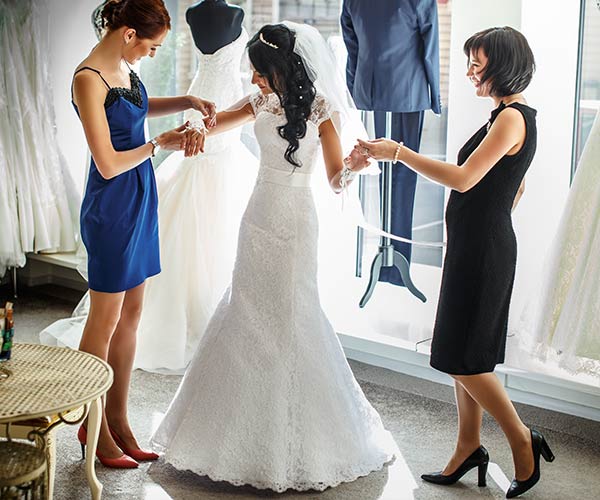 5 Hacks For Last-Minute Wedding Dress Emergencies Every Bride Should Know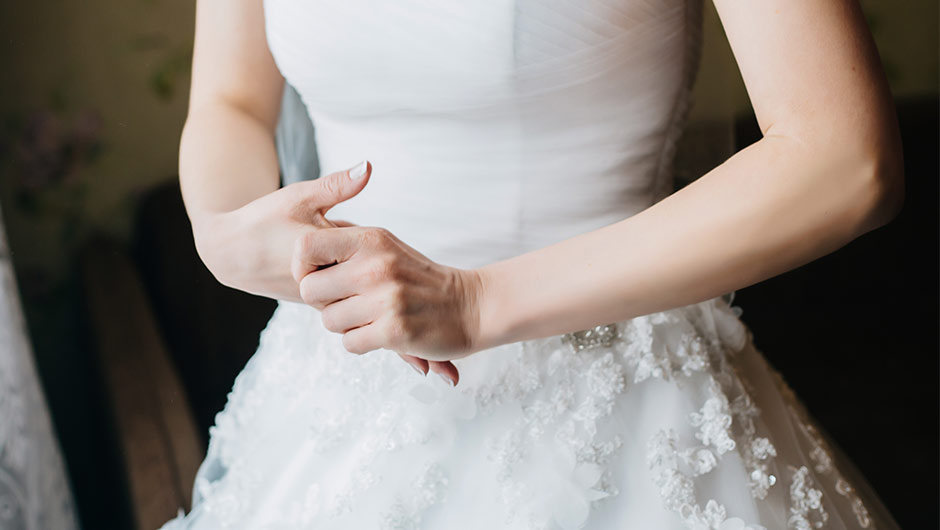 5 Things Brides Always Forget To Do One Day Before Her Wedding
7 Classic Wedding Ideas Brides Always Forget To Incorporate In Their Wedding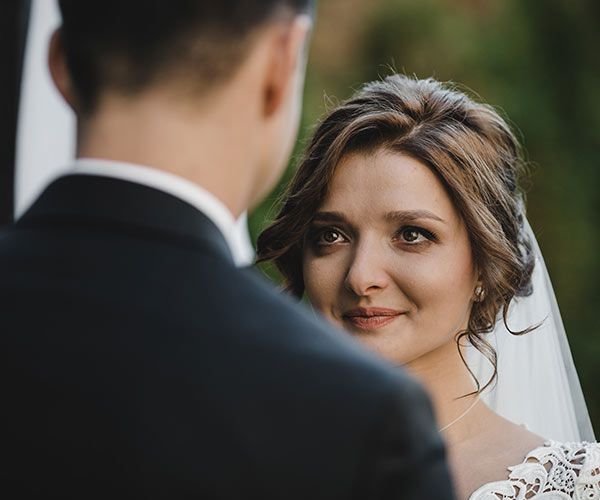 5 Mistakes Brides Always Make When Planning Their Vows
6 Mistakes Couples ALWAYS Make When Taking Wedding Photos
5 Wedding Traditions Brides Forget To Keep For Their Wedding
7 Mistakes Brides Make When Planning A Fall Wedding Outdoors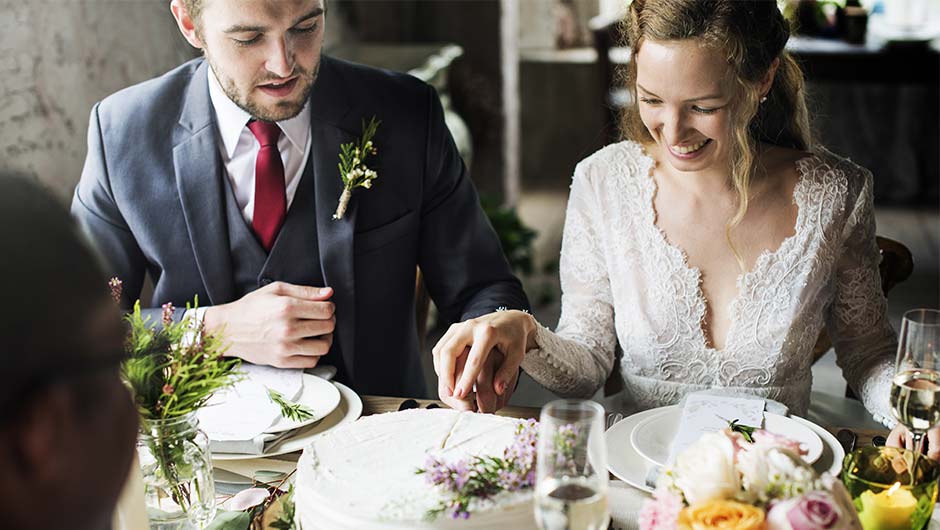 5 Things Every Bride Forgets To Do In Between Dinner And Dancing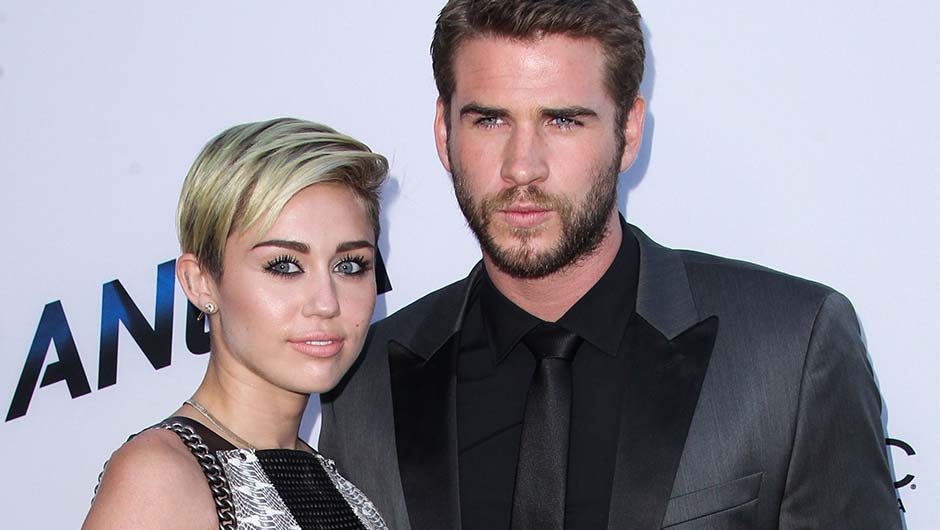 Hold Up — Did Miley Cyrus & Liam Hemsworth Secretly Get Married? This Pic Makes Us Think So!
5 Things You Can Tell Your Guests To Expect At An Outdoor Wedding
7 Bachelorette Party Decorations That Aren't Lame
5 Totally Unexpected Fall Bridal Trends This Year
5 Father-Daughter Dance Songs That Aren't Lame
7 Things To Know About Having A Small And Intimate Wedding
7 Questions Every Bride Should Ask At Her Dress Fitting
7 Things Brides Forget To Do During Their Bachelorette Party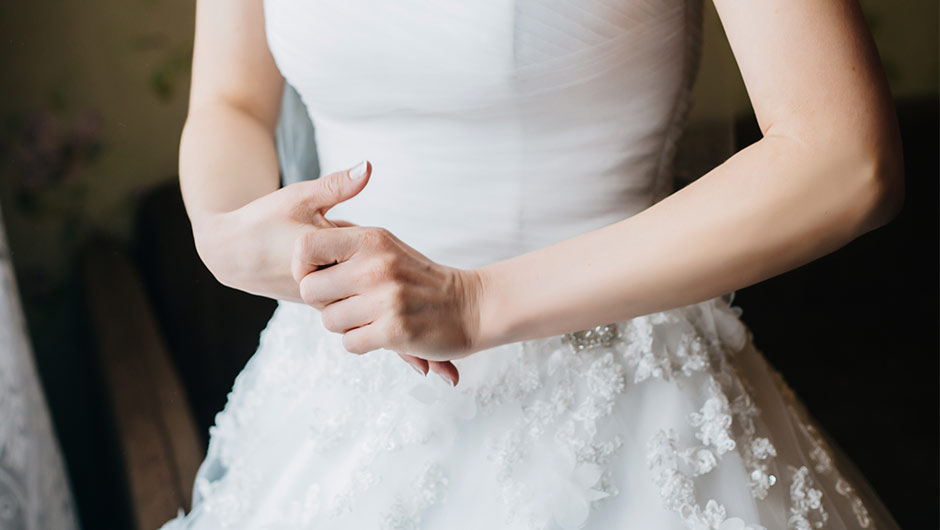 5 Things To Remember The Night Before Your Wedding
5 Amazing Outdoor Wedding Ideas For Brides On A Budget
13 Wedding Trends That Are In For 2018
Wedding trends are forever changing and while some trends are brand new and unexpected, others are old favorites. For one, elegant high-necked Victorian dresses are become popular again for brides getting married in 2018. And while some of the wedding trends for 2017 may stay, some of them are being replaced with new trends brides can test out in 2018.  We've got the scoop on all of the best wedding trends you need to know before the new year hits. The top 2018 wedding trends include but are not limited to both wedding dress trends and reception trends. So, without further ado, read on to find out the top 2018 wedding trends that you must include when completing your wedding planning for next year. Wedding Dress and Makeup Trends:  1. Illusion Neckline Wedding Dress Colin Cowie tells Insider that brides everywhere are selecting dresses with illusion necklines. While this was definitely a popular trend in 2017, it appears to be many brides' go-to style well into 2018 too. 2. Millennial Pink Wedding Dress Other brides want to do away with the traditional white wedding dress altogether. It's no secret that millennial pink, a light blush pink, has been trending. And some brides are deciding to include this popular color in their wedding. The color is light enough where it's not too bold, but it's still an unique hint of color for any wedding dress. 3. High Neckline Wedding Dress Necklines will definitely have a moment next year from illusion necklines to high necklines. A high neckline wedding dress is the perfect option for brides that want a vintage feel on their special day. 4. Black And White Wedding Dress According to Brides, black accents for your wedding dress will be trending in 2018. You can always switch up the traditional white wedding dress by adding black accents to it. As seen here, this bride opted to have a black sash to cinch her waist. Such an accessory creates a seriously beautiful contrast for any bride's wedding dress. 5. Berry Lipstick According to Ashlee Glazer, global artistic director of Laura Geller, berry lipsticks will be trending for brides in 2018. "A bold or soft berry lip photographs beautifully and due to the blue undertones, brightens teeth on all skin tones making it the perfect lip color for a fall or winter wedding," Ashlee says in a press release. Wedding Ceremony Trends:  6. Elegant Wedding Ceremony Styles of wedding ceremonies seem to be on two different spectrums in 2018. Many brides are going to opt for elegant wedding ceremonies to accommodate a large guest list. 7. Outdoor Wedding Ceremony On the other hand, some brides will continue to opt to have smaller more intimate wedding ceremonies. Outdoor ceremonies are also the perfect location for brides that want to have a rustic wedding theme. According to Bridal Guide, rustic weddings will be one of the hottest wedding trends for 2018. Wedding Reception Trends:  8. Copper Wedding Décor Any bride can easily stray away from typical silver or gold décor and silverware. And according to WeddingWire, some brides will be choosing to include copper or even marble accents in their wedding décor next year. 9. Wedding Guest Photo Booth Photo booths for wedding guests have become increasingly popular over the years, and they're certainly not going anywhere yet. They're a fun way to make your wedding reception even more interactive for your guests. Plus, the pictures also make for a great wedding day keepsake. 10. Hanging Wedding Florals It's no secret that wedding floral arrangements are one of the most beautiful components of any wedding. However, that doesn't mean that you can't add your own twist to them. Many brides are choosing hanging floral arrangements to truly decorate their reception venue from the ceiling down to the dance floor. 11. Naked Wedding Cake Desserts are a must-have at any wedding, but you can stray away from the traditional wedding cake. Naked wedding cakes have their own sort of rustic feel to them, and can become a beautiful focal piece at any wedding reception. 12. DIY Drink Bar Another great way to make your reception interactive for your guests is by having your own DIY drink bar. While you can totally also have an open stocked bar, an additional DIY drink bar is a personalized way for wedding guests to create your favorite drink. Plus, you can even make it tailored to the kids at your wedding so they feel that they have their own fun bar to visit too. 13. Donut Tower Wedding Cake Let's be honest, not everyone likes wedding cake. And if you're a bride and groom who want to do without a cake, you can go for a fun donut tower instead. You can achieve the same wedding cake tier look by having dozens of delicious stacked donuts for your guests instead. According to WeddingWire, donuts are here to stay for wedding receptions in 2018. [Photos: Shutterstock]
5 Wedding Traditions Every Bride May Consider Skipping
7 Things Brides Can't Forget To Do The Night Before Her Wedding
5 Things Newlyweds Should Know About The First Month Of Marriage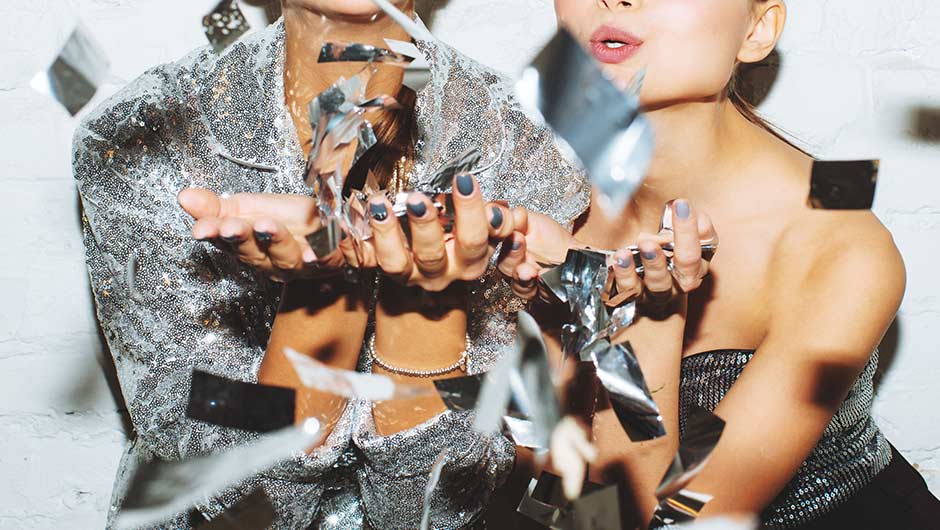 5 Bachelorette Party Themes That Aren't Lame And The Bride Will Love
You're Doing It Wrong: Cleaning Your Engagement Ring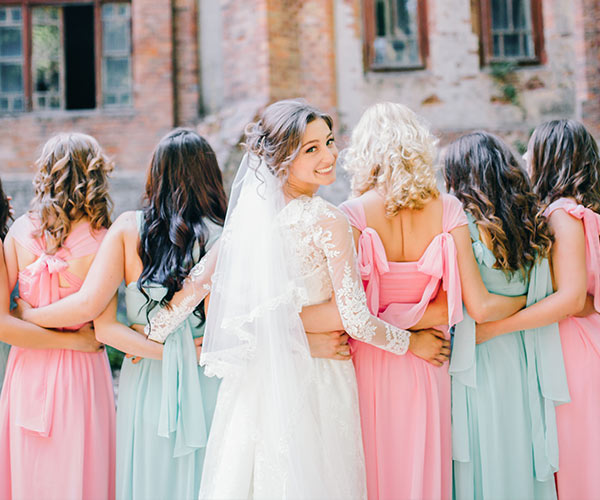 7 Last-Minute Details That Will Make Your Wedding Even Better
7 Things Every Bride Can Cut From Their Wedding Budget
7 Amazing Wedding Photos Every Fall Bride Must Take
Last-Minute Details Brides Always Forget Before Their Fall Wedding