We May Have Found The Most Bizarre Leggings of The Summer (They Have Hair On Them!)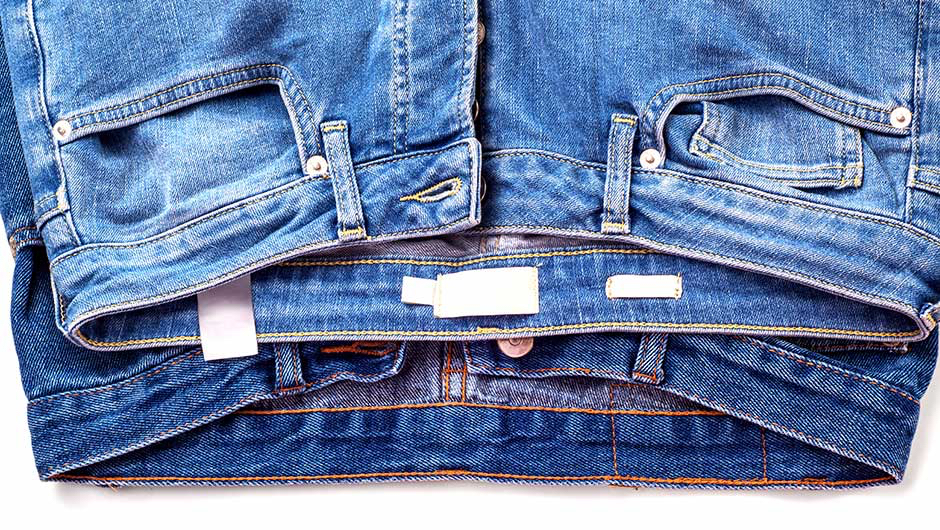 You Have To See The Bizarre Jeans That Are Breaking The Internet (There's No Butt!)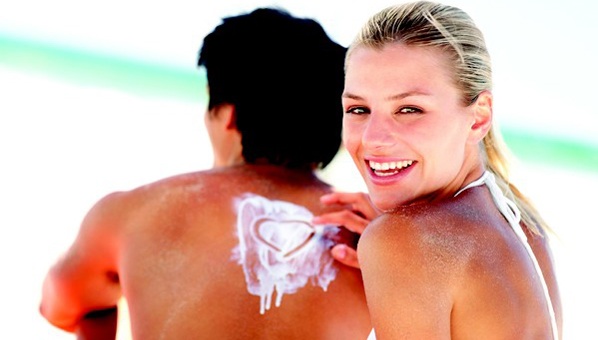 Taking Sun Protection A Bit Too Far: This Summer's Craziest SPF Products
I'm all for protecting my skin from the sun (get the f outta here, wrinkles), but like many health crazes, this one has officially taken it one step too far. From protective masks that resemble hospital wear to avoid a chin-burn, to SPF soap (how does that even function?!), check out the slideshow above for the zaniest sun-protection products of the summer. To effectively dodge summer's harmful rays without looking or feeling like a crazy person, check out our guides to sunglasses, cover-ups, and summer hats! [Top photo via Pinterest]
Jewelry Or Weapon? 10 #Crazy Pieces That Will Earn You A Strip Search At Airport Security
We like our accessories to be multifunctional: rings that are also solid perfume holders, for example, or necklaces with little storage compartments. Equally appealing: jewelry that doubles as a self-defense tool. (more…)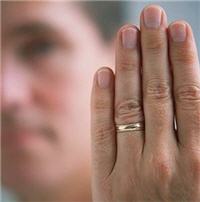 If You Like Him Then You Shoulda Put A Ring On It: Mangagement Rings — Yay Or Nay?
Someone on our Facebook wall just re-posted this retro ABC News article about the "Man-gagement trend" where grooms receive a band or other piece of jewelry to mark their engagement. The trend, which grew out of guys being jealous of their fiance's bling, is kind of like a promise ring, but without that pesky abstinence thing. Even celebrities are on the trend... (more…)
9 Things You Didn't Know You Could Register For — Including A House
Some brides go "crazy" with their registries, zapping hundreds of items that none of their guests can afford (can you say, $800 ice bucket?). If you think $1,100 ashtrays (ahem, Kim Kardashian) and or $135 Karl Lagerfeld champagne flutes are nuts, you clearly haven't heard of Hatch My House, where you can register for a new home, or one of these 9 crazy registry sites you've probably never heard of either. Cha-ching! Shop our guides to the best wedding costume jewelry, black bridesmaid dresses, and simple wedding dresses.
Introducing The Satin Bridal Sneaker: The Anti-Heel Wedding Shoe
In light of TOMS bridal which was a surprise hit, French-American shoemakers Vouelle have released this satin bridal sneaker, in a collaboration with Twins for Peace. The shoe is probably not for skipping down the aisle, admits Vouelle CEO Regan de Vogele, who told WWD,  "A lot of brides buy them to wear them on the morning of their wedding, when they're getting their hair done and they're wearing their white Juicy sweatpants." We'd recommend them as a very chic Running of the Brides shoe. Shop our guides to the best simple bridesmaid dresses, long bridesmaid dresses, and satin wedding shoes.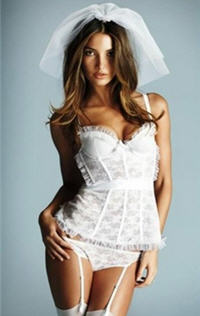 Crystal Thongs, Feather Garters, And More Extreme Bridal Lingerie You'll Actually Want
Finally, a day to dress slutty other than Halloween. If all goes well, your wedding night comes only once, so make the best of it by going "all out" with your bridal lingerie. Sure, crotchless panties and shelf bras (don't Google at work) may be too provocative for you the rest of your lifetime, but on this one day you can pull out all the stops. (more…)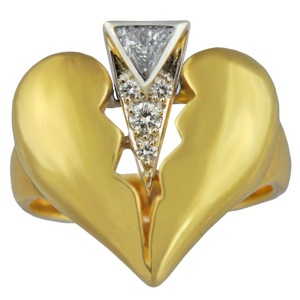 The $3,200 Divorce Ring: Kim Kardashian, Take Note
We all know the national divorce rate (it's 50% if you've been living under a rock) so the emergence of divorce parties and even divorce jewelry was inevitable. If you Google "divorce ring," the results are many (imagine a broken circle) -- but none are as intricate or as awesome as this Spritzer and Furman Divorce Ring ($3,200) we just found. The description should read: "Commemorate your failed marriage with 18K gold and a center trillon diamond." We've preemptively put one aside for Kim Kardashian. Shop our guides to the best wedding costume jewelry, black bridesmaid dresses, and simple wedding dresses.
The Most Unusual Weddings Of All Time: Shark Tanks, Space Travel, More
So you think your (insert cliched idea) wedding is so original, and belongs in the Guinness Book of World Records under "most clever wedding ever"? Well, guess what -- you're wrong. Any theme you can dream of -- from Hello Kitty to swimming with sharks to dressing up as Shrek and Fiona -- has been done before. Don't believe us? Just check out this list of the most bizarre, and unusual wedding ever. (more…)
The Day Has Arrived: Couples Are Actually Using Facebook For Wedding Invites
*Names and faces have been obscured to protect the bad-mannered. Last night it happened. An anonymous member of our staff received a wedding invitation via Facebook. And not as a supplementary e-vite to a more formal paper mailing - but as the primary invitation. As someone who has fully and openly embraced the digital age (I Tweeted on my honeymoon, afterall) even I can't get behind this. What do you think? Shop the guides best wedding jewelry, lavender bridesmaid dresses, and outdoor wedding dresses.
Worst Dress Of The Week: One Bridal Designer Takes The Fruit Trend Way Too Far
This week at Mercedes Benz Fashion Week in Russia, designer Venera Kazarova sent Pineapple-shaped wedding and flower girl dresses down the runway -- and this was no April Fool's joke. Thanks, Venera, for taking the season's fruit trend way too far, earning yourself our Worst Dress of the Week title. (more…)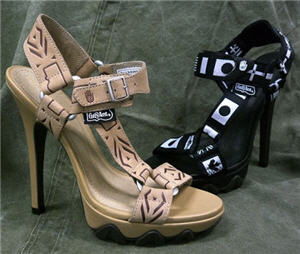 Designers On Crack: The Most Inappropriate High-Heels Since Teva Stilettos
This month, we've been treating you to some of the most ridiculous clothing and accessories we've ever seen in a column we've affectionately named Designers on Crack. Today, feast your eyes on the high-heeled edition: the most inappropriate uses of a high heel since the Teva stiletto. Behold: Follow the author of this post on Twitter @bridefinds. Check out more Don'ts with our red carpet re-do's. Shop all of the best sales and deals, online sample sales and black dresses, party dresses, faux fur vests, pumps and blazers.
First Snooki Slippers, Now Snooki Everything: Details On Her Major Merchandise Deal
If you secretly (or not-so-secretly) loved the official Snooki slippers, you're in for a treat in 2011: Snooki 'The Poof' Polizzi has just hired a New York firm to manage a slew of upcoming licensed products, aka more Snooki merchandise. That means jewelry and sunglasses to start, and if all goes well, and her 15 minutes of fame doesn't expire, then she'll expand into denim, sportswear, lingerie, handbags, personal care, beauty products, fragrances, swimwear, bedding and home goods. Yes, ladies and gentleman, a Snooki dining wear set is in your future. And hell just froze over. Wanna get Snooki-fied before her 15 minutes are up? Then head over to our guides for the best black dresses, leopard print shoes and womens slippers. Or go all out with a Snooki halloween costume. Follow the author of this post on Twitter @bridefinds.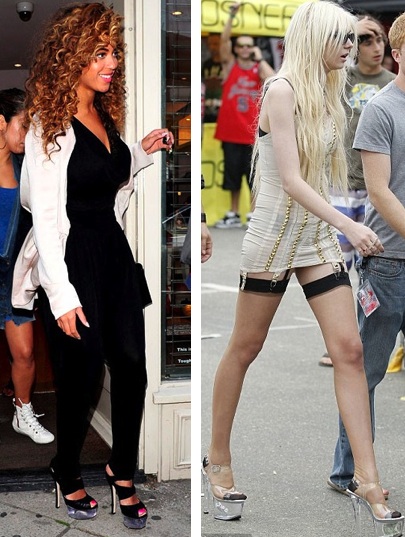 Stripper Heels, Side Boob And Swamp Rat: Six Trends We Wish Would Disappear In 2011
Lucite Stripper Heels: Beyonce and Taylor Momsen tried to make stripper heels happen in 2010. Let's hope we don't revisit it again. Animal Print Uggs: The Jimmy Choo for UGG collaboration produced a $600 studded boot that only a Hilton sister or Real Housewife of New Jersey could love. Sheer Clothing: Gwen Stefani stepped out in what looks like pajamas, Naomi Campbell rocked some side boob, and Leighton Meester let her granny panties hang out. Teva Stilettos: $330 Teva stilettos... everything that is wrong with America. Jeggings On Men, Or "Meggings" Jeggings for women... bring it on. Jeggings on men? No, thanks. I'm talking to you, Conan O'Brien. Rat Fur: Okay, the Olsen twins never wore swamp rat (that we can prove), but one designer did try to make Louisiana swamp rats a fur trend in 2010. Follow the author of this post on Twitter @bridefinds. Check out more Don'ts with our red carpet re-do's. Shop all of the best sales and deals, online sample sales and black dresses, party dresses, faux fur vests, pumps and blazers.
Coming To A Fur Vest Near You: The Louisiana Swamp Rat?
There is and always has been a great debate over fur. PETA and rabid animal-lovers feel that real fur is wrong, and have been known to use a paint can or two to get their point across. On the other side, you have the Victoria Beckhams and Olsen twins of the world who love fur. The Telegraph is now reporting a resolution to the great debate: Louisiana swamp rats (not pictured above) which are "culled legally to protect marshland." Designer Cree McGree is arguing that since 400,000 of them go to waste every year, using their fur is pretty much guilt-free (albeit pretty gross). So, what do you think, should the rats not die in vain? What will PETA say? And most importantly, would you wear a swamp rat vest? Leave comments here. We've looked high and low to find you the best holiday gifts,  stylish rain boots, boots under $100, and faux fur vests. Join our e-mail list for exclusive fashion updates and sales.
$330 Teva Stilettos: Everything That Is Wrong With America
I hope you didn't just eat your lunch because you're about to lose it. Teva just released a high heel version of its classic fug sandal, and priced the darn thing at $330. Sorry, Teva people, but 1) who would wear these and, 2) who would spend that much on them? We're at a loss, so we'll just let you admire these Grey Ant x Teva Stilettos in action (inexplicably hiking, that is). What to pack on your next camping trip. Pysch! For shoes that aren't the ugliest effing things we've ever seen... check our guides to the best over the knee boots, boots under $100, booties and leopard print shoes. Then see all of our sales and deals, best find of the day posts, and online sample sales, too. Follow the author of this post on Twitter @bridefinds.
First Big Butts, Now Small Busts: The Embrace-Your-Shape Trend Hits Above The Waist
The itty bitty titty committee is back in session. According to the New York Times, women with small busts are doing less to pad, plump and hide their mosquito bites, and doing more to flaunt them. Their source? A petite lingerie company owner (Lula Lu) who says most small-busted women don't come to her for padded styles and a community of blogs like Small Bust, Big Heart. We've told you about the big butt trend (courtesy of Kim Kardashian) and the padded panty trend (courtesy of Kelly Ripa) and this is just more evidence that a "flaunt what you got" campaign is sweeping the nation. Victoria's Secret models be damned. Got a tiny bust? Check out some of our favorite styles to flaunt your goods: The beauty of having a small bust is that you don't always need a painful underwire. A super-comfy bralette is a great way to go; this Hanky Panky Signature Lace Bralette ($46) is an especially sexy one. Don't cover your little ta-ta's with padded, stuffed bras - flaunt them with sheer, lace bras like this sexy DKNY Signature Lace Seamless Underwire bra ($32). Another super-sexy, wire-less option is this Cosabella Ever Wire-free Bra ($43). Your boyfriend will be a fan, too (trust us on this one). For everything you need to know about undergarments - check our guides to the best bras for smaller busts, SPANX, and the best wireless bras.
Can You Hear Me Now? The Little Black Dress With A Built-In Phone
Well, this eliminates the need for a purse. Thanks to London based company Cute Circuit, the world will see it's very first little black dress with a built-in mobile device. The M-Dress (mobile phone dress) has a slot for SIM cards (normal kinds) under the label. When the dress rings, you simply lift your hand to the ear which activates sensors in the dress and answers the call (put hand down to hang up). This could be tricky for those of us who talk with our hands. For more of our favorite sexy, software-free little black dresses, check out our guide, or our favorite on-sale Black Halo dresses. then head over to our guides for the best booties, and flat boots.
Sarah Palin's Wizard Of Style Comes Forward
Sarah Palin's "elusive" stylist for the 2008 presidential campaign revealed herself to The New York Times, and no, it's not Rachel Zoe. Lisa Kline usually sticks to dressing high-powered female executives and news anchors, but now she'll be best known for transforming Palin from a country girl into a national attention-grabber. With all the hoopla surrounding the former Alaska governor's recently released "tell-all" book, it's no surprise Kline felt the time was right to set the record straight regarding Palin's rumored $150,000+ shopping spree. Apparently, Sarah didn't do any of the shopping herself, but Kline did enough damage for the both of them. Although I disagree with pretty much everything Palin says, it's hard to disagree with some of what she's worn.  Colorful British brand Boden specializes in politico-worthy clothing (it's even piqued Michelle Obama's interest, a fact we can get on board with) and we like their ravishing ruffle jacket and retro-inspired sixties style. For more Washington-appropriate wear without any Alaskan baggage, check out our guides to the best in Michelle Obama style and pencil skirts. We promise you won't need a Lisa Kline of your own to get the look right.
Jil Sander Will Repeat Her Collaboration With Uniqlo
While the minimalist designer helms Uniqlo overall, she also created a special line, +J, for the store.  Now it seems it's done so well the Japanese retailer wants her to do another, Fashion Week Daily reports. Our only trouble is that we can't get the goods online.  We're rooting for that to change (ahem, Uniqlo) but in the meantime, we recommend copping the crisp style elsewhere (though perhaps not from the Jil Sander line, since it's no longer designed by Jil herself).  We prefer to directly channel Ms. Sander, with the perennially chic blazer and buttondown pairing. For more of the look, try out some of our other favorite blazers and buttondowns (and then top it off with a scarf, for a little hint of color).
Latest From MomFinds
Multitasking Finds For Lips And Cheeks With their antioxidants, vitamins, and pomegranate extract, Stila click pens are a must-have for your makeup drawer. It's Raining, It's Pouring, It's Time For Some Cute Rainboots From Chooka These adorable rainboots come in options for everyone in the family - well, everyone except Dad. Last Minute Deals From Costume Super Center Granted, all kids' costumes are pretty adorable, but these still might be some of the cutest we've seen yet.