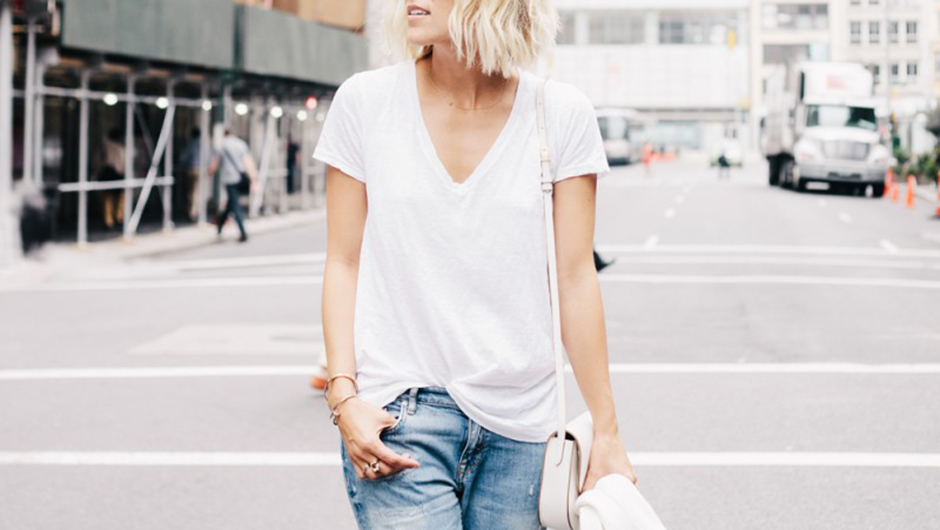 Once And For All, What Color Bra Should You Wear Under A White Shirt?
For decades (centuries even!) women have been wearing white bras. Why? White clothes, duh. You want your bra to blend in with its surroundings, so it only makes sense to match the color of your shirt to your bra, right? WRONG. With the color white, you have to bend the rules a bit. Since it's so transparent, instead of aiming to match the color of the cloth, you should find a bra that matches your skin tone! If you're fair-skinned, find a light nude, if you have dark skin, go for a brown or even black bra. The same goes for panties. If you're wearing white pants, match your underwear to your skin tone, NOT the pants. It sounds all wrong, but it will save you a lifetime of nightmarish underwear exposure! NUBIAN SKIN 'Essential' Underwire T-Shirt Bra ($55)  NUBIAN SKIN 'The Brief' Mid Rise Briefs ($16) Blakely Lace Racerback Bra($34.95)  Don't forget to check out: Is Shapewear Really Bad For You? The Answer, Once And For All and Once And For All, This Is Why Your Nails Peel [Photo: Damsel In Dior]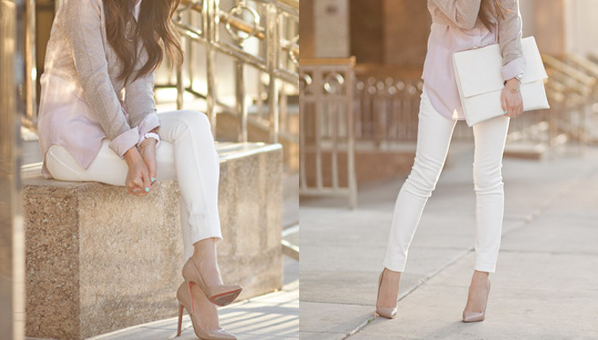 9 White Jeans That Don't Require A Crash Diet — But Maybe A Few Tide Pens
White jeans can be tough to pull off -- especially if you're competing in a all-you-can-eat food contest. All kidding aside, white jeans are the opposite of maxi dresses -- they show all sins, not hide them. But, alas, there is no summer outfit as fresh as a pair of 'em, paired with a printed blouse and nude pumps. If you've been dreading white jean season -- have no fear. This batch we found doesn't includes some of the most flattering on the web. Just one caveat:  carry a Tide To-Go stick with you at all times, and maybe invest in a bottle of bleach -- white pants can be tough to keep clean. We all have messy moments, and I swear this is one item you won't regret packing.  And if you dare, pair your white denims with a sleek white blazer for a head-to-toe white wash. SHOP THE BEST WHITE DENIM Don't forget to shop our guides to fabulous satchel and nail polish pairings, top ten items for June shopping lists, and if you really must, a guide to wearing white jeans.
Can You Spot Which White Ankle Zip Pants Cost $490.50 More Than The Others?
Keep yourself guessing with all of our Taste Tests. Join SHEFindsMail for exclusive fashion updates.