6 Things You Should Buy At Nordstrom If You Really, Really Hate The Cold
Okay, so if you are anything like me, you absolutely hate the cold with a passion! Other than the frigid temperatures that make it almost impossible to get out of bed in the morning and frostbitten ears, fingers, and toes, the worst part of the winter season is finding outfits that will help you brace for the weather. Of course, a hefty coat, winter boots, and warm scarves and gloves are cold-weather essentials. But, sometimes you just need a little more fur, fleece, and flannel to combat the freezing cold. Bundle up with these amazing Nordstrom finds that will keep you warm and toasty this winter. We've also included reviews from buyers if you don't believe us when we say that you're gonna NEED these items for the winter. The North Face Fuzzy Earflap Beanie ($40.00) They say you lose the most heat through your head, so a warm hat is essential in the cold. Kill two birds with one stone by keeping both your head and ears warm with this fleece-lined, cable-knit beanie. "The hat is so soft on the inside. The flaps come down pretty low for full ear coverage! And my head stays nice and toasty during frigid winter temps. By far my favorite hat!" -Alyssa Hue Fleece Lined Leggings ($54.00) Leggings go with everything, but they typically aren't the warmest thing to wear. These leggings, however, will keep you toasty in the cold as they are lined with cozy fleece! "For colder weather, these leggings are the best!! Thicker than most which is just what I wanted." -sharon1212 Thread & Supply Wubby Fleece Pullover ($78.00) Layering is essential during the winter. This cozy fleece pullover will help you keep warm when just a shirt and a coat isn't enough! "Fits great, and so comfortable and warm. I live in a place that gets super cold in the winter months and this definitely keeps me warm when I'm running errands or just relaxing and watching television." -Greyy UGG Water Resistant Touchscreen Quilted Gloves ($75.00) No more cold hands this winter with these gloves trimmed with soft shearling. They're also waterproof and touchscreen-compatible, so you can still use your smartphone while they're on. "I balked at the full price for winter gloves but these are a lifesaver - beautiful style and perfect fit plus genuine warmth on cold days. I think they transition nicely from a more casual coat to a dress coat too. UGG truly delivers quality and style for these gloves." -Sn70 Hunter Original Insulated Boot ($130.65, originally $195.00) These Hunter duck boots are perfect for both rain and snow!  They're insulated with faux-fur lining to keep your feet warm and made of rubber and leather to protect your feet from snow, ice, and slush. We love this hot pink pair, but they also come in a light, khaki brown color as well. Halogen Faux Fur Stole ($29.40, originally $49.00) Look stylish and warm this winter with this faux fur stole. Wear it over your winter coat or over a dress for a cozy collar. "The Halogen Faux Fur Stole is a serious wow! It is extremely soft and silky and the varied fiber lengths give it the texture and touch of genuine fur. I will pair this with EVERYTHING...it definitely elevates my winter weather wear. I love that you can adjust the fit of the piece to envelop your neck and frame your face to your liking. Warm...Luxurious...Versatile. It's effortless glam!" -BLONO If you're looking for ways to survive the winter beyond clothing and accessories, check out these weird yet genius winter items from Amazon at SheFinds.com! [Photo: Splash]
Hats, Gloves And Scarves Start At Just $9 At Club Monaco's Winter Clearance Sale
If you thought winter was on its way out the door, think again. It's windy, cold and raining here in NYC and we're seriously beginning to question Punxsutawney Phil's ruling earlier this month. But here's some bright news on an otherwise gloomy day--Club Monaco is having a massive sale on winter accessories! I'm talking hats that used to be $90 are now just $9 and cashmere scarves that were originally $150 are now just $29. Now before you reason, "Winter is almost over," allow me to remind you that it will still be cold enough for hats, gloves and scarves for at least another month. And unless you plan on permanently relocating to the Caribbean, there's also next winter (and the one after that, and the one after that). So stop whatever you're doing and refresh your winter accessories collection because these prices are too good to pass up! Eloisa Textured Hat ($9, down from $89.50) Adele Cashmere Scarf ($29, down from $149.50) Jayna Knit Glove ($19, down from $79.50) Daylina Infinity Scarf ($19, down from $98.50) Daylina Knit Hat ($9, down from $69.50) Robeeka Scarf ($29, down from $129.50) SHOP THE CLUB MONACO WINTER ACCESSORIES SALE NOW Don't miss our favorite bright finds on sale at J. Crew Factory and designer dresses on sale. [Photo: Club Monaco]
Don't Let Winter Go By Without Buying A Pom Pom Beanie
Hats, Scarves & Gloves From $5–For When You Inevitably Lose The Ones You Have
When winter hits, your gloves, scarf, and beanie are just as much a part of you as your iPhone. And for those who are prone to losing their precious gadget, the chances of misplacing cold weather accessories are pretty high. While replacing your iPhone can cost you a pretty penny, we managed to find affordable winter weather staples that won't break the bank if you happen to lose them. (Although, we highly suggest you don't and hold no responsibility if you do!) Check out our slideshow of winter-friendly items you won't want to forget the next time you go out. [Photo: Damsel in Dior] Don't forget to check out: how to wear a beanie, why you should buy yourself an infinity scarf, winter boots that don't actually look like winter boots, and 19 fashion and beauty hacks for winter.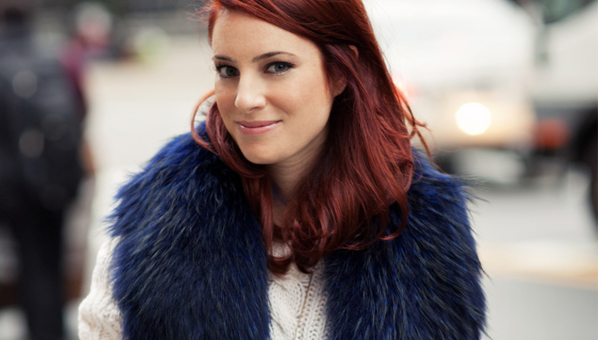 19 Faux Fur Scarves To Keep Your Neck Region Really Warm All Winter
Back in October, we suggested faux fur scarves as a "not-so-basic" trend for fall. But winter is when these warm and soft accessories are sure to shine. They're a glamorous alternative to your everyday wool scarf, which means you can wear it with your under-$50 evening dress for every holiday party coming up. Whether you're into animal prints, pastels, or a just a natural hue of brown, there's a chic faux fur scarf that'll satisfy your sense of style. Check out our slideshow to see which one you'll be cozying up to this season. [Photo: Cheetah is the New Black]
Consider The Polar Vortex A Wake-Up Call–You Need New Winter Accessories ASAP
If you live anywhere but Hawaii right now, you're probably experiencing some extreme cold. They're calling it a polar vortex because it's just that freakin' cold. So while you thought that cute  infinity scarf and those pretty fingerless gloves would be perfect with your wool blend coat this winter, you were wrong. It's too darn cold for all that! In light of this polar vortex, it's time to revisit your winter strategy and stock up on accessories that will actually keep you warm in below freezing temps. And luckily, tons of retailers have hats, gloves, scarves and more on sale. So check out the best winter accessories sales below, or shop our picks in the slideshow. - 6pm has tons of UGG boots for up to 65% off. - Need a warmer winter coat? ASOS has you covered. - Treat yourself to tons of cashmere winter accessories--on sale, of course!--at Bloomingdale's. - Jildor has both the UGG Katerina boots and the UGG Ultimate Tall boots on sale. - Cashmere-lined leather gloves are less than $50 at Macy's! - Neiman Marcus Last Call has the best selection of warm fur accessories. - Net-A-Porter's clearance sale is full of winter essentials, like these under-$200 Marc Jacobs snow boots. - Nordstrom has tons of scarves on sale, plus they even have UGG boots on sale. - Designer hats, gloves and scarves are up to 70% off at Shopbop. - Score fleece-lined leggings for just $9 at Target. - Rabbit fur scarf? Cashmere beanie? Leather gloves? Get 'em all on sale at The Outnet. - Not only are boots on sale, but a warm scarf and slippers are marked down as well at UGG Australia. - Winter gear from The North Face, Patagonia and more is on sale at Zappos. Also make sure to check out what to do with your old nail polish, Jessica Alba's skater skirt, and what song lyrics say about celeb couples [Photo: Duohta Vuohta]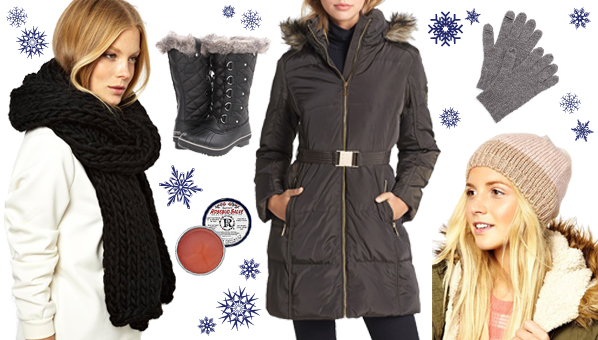 6 Things You Need Now That Snow Is In The Forecast (It Won't Be The Last Time)
Over the weekend, all anyone was talking about was how it was supposed to snow Tuesday morning. At least in New York. Anyway, it looks like those "light flurries" came this morning and we had our first snow of the season! We know, some of you might have gotten snow already, and others are lucky enough to live where it's above 60 degrees year round, but this is exciting stuff for us New Yorkers. It finally feels like November. But it got us thinking, we should probably make sure we have some winter gear essentials, because this won't be the last time it snows from now until March (maybe even April!). As always, we got your back. From a cold weather coat, chunky knit scarf and texting gloves, we have everything you need to make it through snow season. Click the slideshow to shop 6 essential winter items that will make the cold (almost) bearable. For more fashion tips, check out: what not to wear if you're petite, how to commute in cold weather and styling tips if you have big boobs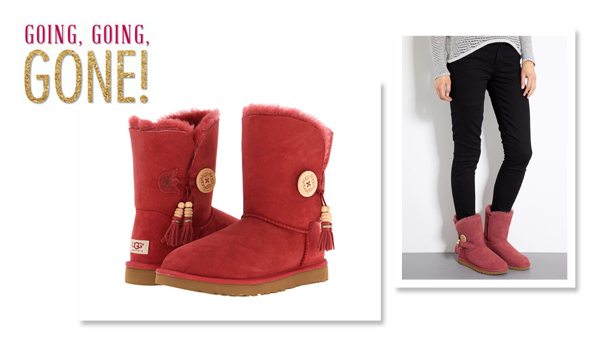 The Bailey Charm Boot Is The Coolest UGG Since…Ever
Skeptical that an UGG boot is going to do anything other than go on clearance this holiday season? Well, you probably don't know this but the Bailey Charm Boot ($184.95) sold out earlier this year when it was't even winter. We're not lying. That's why it's on our 2013 Going Going Gone Guide. Any UGG owner will tell you that they wear the boot more for comfort than style (just ask these celebs). The ease of the shoe, especially in colder weather, seem to trump all logical thoughts about whether or not it actually "looks" good. After all, if it feels right, how can it be wrong? And this new UGG is stepping up its game with the addition of the boho-esque Bailey charm. So instead of wearing the same boots everyone's had since 2002, why not be different with the Bailey Charm Boot? Yeah, get on that. Like now. SHOP THE UGG BAILEY CHARM BOOT NOW And don't forget to check out our annual Going Going Gone Gift Guide for more great gift ideas!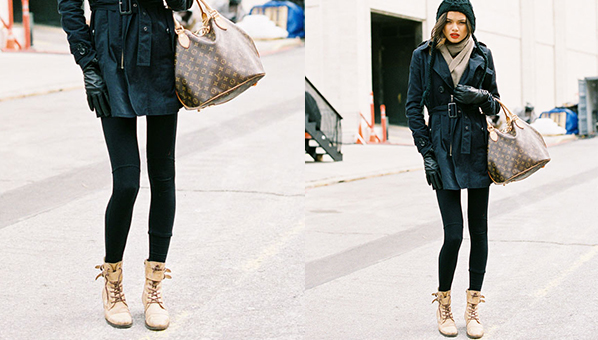 How Will You Survive This Winter? With Fleece-Lined Tights, Leggings & Socks.
You guys--it's cold. We're talking scarf-around-the-face, three pairs of socks, sweater on sweater on sweater, considering wearing Uggs in public cold. Despite the single digit temperatures, we're not ones to let the weather cramp our style--so we plan on continuing to rock cute dresses and skirts despite the blistering cold. How, you may ask? Our secret is fleece lined leggings and tights. These bad boys are thick, opaque, and lined with a delightful layer of warmth, so that our party dresses may party on. Going out this weekend? You need to browse our favorite fleece-lined socks, tights, and leggings now! We've got more cold-weather essentials for you--from fleece lined hats and shoes, to sweater leggings, to our favorite fleece-lined pants from Anthropologie!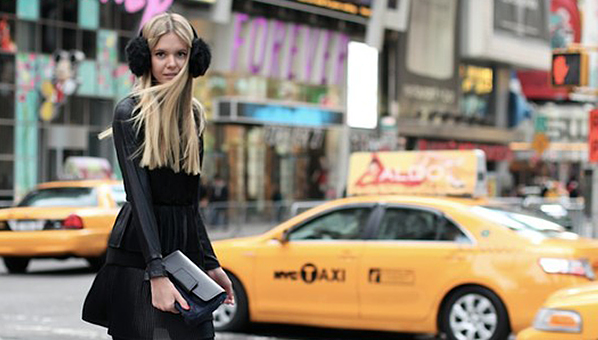 Big Fuzzy Earmuffs Can Be Chic: Where To Get 'Em & How To Wear 'Em
We just can't help it -- we're officially falling for earmuffs (and not the improvised version a la Vince Vaughn in Old School)! This fall and winter, a little faux fur (trend alert!) completely amps up the chic factor, eliminating thoughts of goofy headgear from the days of early childhood (don't act like you didn't rock a few animal-shaped pairs). Plus, there's no need to worry about messing up your 'do or sweating under an itchy knit hat. And for the technology inclined: some pairs even connect to your iPod so you can blast the The Shins -- or Taylor Swift -- in warm and fuzzy solitude. Convinced? Try a pair of these foxy 'muffs from our slideshow and let the compliments roll in. Winter is coming! Be prepared with fleece-lined everything, chunky knits and leggings. [Tuula Vintage]
Make Like A Victoria's Secret Angel And Bundle Up
Chances are, you probably aren't actively looking for a new scarf right now.  But before you go ahead and purchase that bikini, think again - it's freezing outside and a new scarf is something you'll definitely get some use out of (for the rest of the season and years to come). So take a peek and see which scarf is right for you--these Victoria's Secret Angels above have inspired us with their luxe versions: Find more ways to get the look. Shop our guides to the best heavy scarves and the best cashmere accessories. Join our e-mail list for exclusive SHEFinds updates.
It's A Miracle: Cold Weather Accessories Are On Sale…While It's Still Cold Out.
Just like it's hard to find bikinis on sale in summer, it's usually hard to find cute cold weather accessories for less. So if your hands and neck are cold because you refuse to wear the ugly scarves, pom-pom hats or mittens you got over the holidays, do yourself a favor and get bundled up. Show off that manicure in a chic pair fingerless gloves or load up on other gloves, hats, scarves on sale while demand is low. Money-saving tip: Stock up now and give them away next year. See our favorite sales and deals below: Don't stop there: check out more winter 2010 trends, shop our guides to the best heavy scarves, the best gloves, and the best winter hats. Join our newsletter list for exclusive SHEFinds updates.
Going, Going, Gone: Only 1 Pair Of Eugenia Kim Fur Earmuffs Left
Earmuffs as furry and awesomely fluffy as these Eugenia Kim Janine Fair Isle & Fur Earmuffs ($165) are just screaming to get purchased. They're a surefire way of keeping your ears toasty this winter while also adding an unexpected touch to your winter ensemble. Whether you pair these with a peacoat or a big puffy coat, these will make a fun and oh-so-adorable statement. If you're as in love with these as we are, you better click over quick and get yourself a pair while you can. If you miss this great find, check out our Holiday 2010 Soldout List for all of your gift-giving needs (be them for others or yourself). Check out more of our favorites sales and deals. Join our e-mail list for exclusive SHEFinds updates.
Going, Going, Gone: Only 3 YARNZ Leopard Print Scarves Left
Scarves are that fabulous accessory that are both functional and fashionable so when they come in fun colors or prints - they become a necessity. Obviously that thinking is the reason there are only a few of the YARNZ Leopard Scarf ($170) left. The leopard print pattern adds a perfect little spice to any outfit and since it's cold out, you'll just HAVE to throw it on over everything you wear. You can rock the scarf with a black blazer, a plain tee, or whatever you choose; your options are endless but the amount of scarves in stock aren't, so grab yours quick. If you miss this great find, check out our Holiday 2010 Soldout List for all of your gift-giving needs (be them for others or yourself). Check out more of our favorites sales and deals. Join our e-mail list for exclusive SHEFinds updates.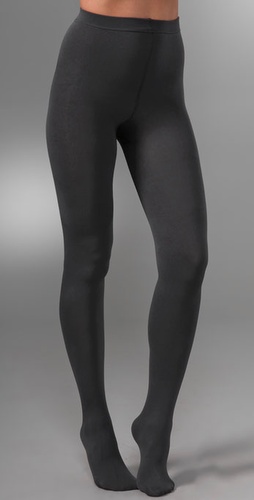 Going, Going, Gone: Only A Few Pairs Left Of These Comfy Plush Fleece Lined Tights
Wearing dresses in winter is a whole warmer with Plush Fleece Lined Tights ($35) - the flattering and super-lightweight tights that keep your legs toasty. We mentioned these babies not too long ago when we put them on our Holiday Sold Out List and as it looks right now, they're running out as you read this. Pair these with a party dress and some pumps without freezing your butt off. So, do your shivering legs a favor, grab your credit card, and click over to get one of the last few pairs while you still can. Check out the best evening bags, pumps, and cocktail dresses for all of those fun parties coming up. Check out more of our favorites sales and deals. Join our e-mail list for exclusive SHEFinds updates.
Forget The Frost Bite: 8 Gloves Too Pretty For Shoveling Snow
It's really freakin' cold out and it's only getting worse. Since we won't be feeling the sun anytime soon, there's no reason to let your hands suffer. You're going to want to grab some heavy lotion and a warm pair of gloves to get you through this season. But there's no reason to sacrifice style for warmth - check out these awesome gloves that are as cozy as they are cute: Check out more winter trends. Shop our guides to the best winter gloves, the best heavy scarves, and the best winter hats. Join our e-mail list for stylish SHEFinds updates.
Don't Be Left Out In The Cold: 5 Winter Accessories You Need To Own
It's only getting colder and since we can't sit at home in a Snuggie all day, warm, stylish winter accessories are a must. Luckily, this season's hottest accessory trends are warm, too: as seen on Kim Kardashian, Ashley Olsen, Rihanna, Taylor Momsen and more. Check out the 5 trends you need to nail this season: 1. Studded Leather Gloves Fashion meets functionality with these MICHAEL Michael Kors Studded Leather Gloves ($53). Everyone from Kim K to Rihanna agree leather gloves need a rock 'n' roll twist this season. 2. Leopard Scarf Instead of a basic long scarf, opt for one with a little attitude like this Kashmere Leopard Cashmere Scarf ($138) - rawr (!). Kate Moss, Ashley Olsen and Sienna Miller love the trend. 3. Fur Trapper Hat This Aqua Knit Trapper Hat ($75) will become your new best friend once the snow starts to fall. You'll be ooh and aah-ing all season long in this plush fur. 4. Love Quotes Scarf Get Hilary's exact scarf - this Love Quotes Italian Linen Scarf ($88) in Charcoal. Everyone from Lauren Conrad to Nicole Richie love these oversized wrap scarves - and so will you. 5. Slouchy Beanie Keep your head covered, fashionably of course, in this AllSaints Ram Beanie ($50) which comes in all of winter's favorite colors. Check out more of our favorite winter trends. Shop our guides to the best winter hats, the best winter gloves, and the best cashmere accessories. Join our e-mail list for exclusive SHEFinds updates.
Feeling Like A Cheapskate? Fake It With Under-$25 Gifts That Look Much Pricier
Does your list of people to give presents to seem insanely long, but your cash flow insanely short? Not to fret. We've rounded up awesome gifts under $25 that look a lot more expensive, so your pals won't ever guess you didn't splurge. You might even have enough moolah left over to get yourself a reward for being so savvy. Get 8 sticks of their signature lip gloss with this pricy-looking Stila Lip Glaze Set ($25, a $110 value). They'll never know you spent just $25 on it. J. Crew's Superskinny Glitter Belt ($19.50, from $24.50) packs a lot of glitz in a tiny package. It'll add just the right amount of sparkle to her favorite LBD. Marc by Marc Jacobs' Marc Jelly Bracelet Set ($15) is headed straight for this season's Sold Out List, so get her a set now--before it's too late. The Sephora Collection Colorful Artist Lipstick Palette ($15, a $51 value) contains 15 lip shades that she can mix and match, making this compact worth a ton more than it's tiny price tag. This Charlotte Russe Sequin Clutch with Chain Strap ($19.50) is just the thing for the girl who has numerous holiday cocktail parties to hit up this season. Charlotte Russe's Foil Printed Infinity Scarf ($14.65, from $19.50) instantly dresses up any peacoat and is one of the cutest winter accessories we've seen all year. For more perfect gift ideas, check our guides to the best gifts for your party girl friends, gifts for your reality TV-obsessed friends, and passive aggressive gifts for your frenemy.
Holiday Hot List: Flattering Fleece-Lined Tights By Plush
One of last year's most-requested gifts were these Plush Fleece Lined Tights ($35), which manage to be flattering and lightweight, even though they are lined in warm, comfortable fleece. It's no wonder the tights sold out in the coldest cities (ahem,  Chicagoans) and made our Sold Out list this year; at only $35, these cozy babies will keep you toasty 'til Spring. Hurry though, they are sure to sell out at Shopbop.com faster than you can say "OMG, it's snowing." Check out more of our favorite holiday gifts on the sold out list. Then, find more tights and the perfect boots to pair them with in our shopping guides.
Warmer Than Earmuffs, Cooler Than A Hat: The Case For Turban Headbands
When the turban trend first hit in 2007, I admit I was a little wary. Then last spring, Sarah Jessica Parker pulled it off beautifully in Sex and The City 2, but what about the rest of us? Thankfully, the folks at DVF and Rag & Bone have come up with a totally accessible version of the trend for winter: the turban headband. It's warmer than ear muffs, is infinitely more cool than the fleece headbands of middle school days, and is a great a way to try the turban trend without going all the way: Keep your ears warm, while still looking chic (a la Ashley Olsen) with this cool Rag & Bone Cromwell Headband ($95). It covers more of your noggin than regular earmuffs, and totally nails the turban trend. For a cool printed version, it doesn't get any better than this Diane von Furstenberg Marley Head Wrap ($98). The pattern is so classically DVF, it will be like a happy pop of color every time you great dressed this winter. For more must-have winter accessories, check our guides to the best faux fur vests, gloves, and scarves.
Fashion Math: Is This Club Monaco Fur Trapper Hat Worth Nearly $300?
Let's talk investments. Every year, as much as you want to deny it, it happens: it gets cold. Instead of being surprised each time, and buying a new hat each year,  get one that actually stands the test of time. In my experience, the same old knit back hat I buy every year is a terrible investment: I lose it when it gets dark out, and it's not even that warm. This Club Monaco Drew Fur Trapper Hat ($279), though, is serious. Between the soft fur, the ear flaps, and thick lining, I'm sweating just looking at it. But when that first snowfall hits, you won't regret dishing out the dollars for this hat. The real question - is the fur worth the funds? SHEFinds breaks it down... If you wear this hat 3-4 times a week until February - it equals less than the salad you're about to buy for lunch. But feel free to wear it next year and the year after. You can pair this hat with other faux fur accessories or just a cute winter scarf. Either way, I know where my $300 is going--how about yours? Need more reasoning on expensive purchases? Check out all of our fashion math posts. Shop our guides to the best winter hats, the best faux fur accessories, and the best winter gloves. Join our e-mail list for exclusive fashion updates.