What The Season You Get Married In Says About You
Every bride has her own unique style, design, and flair for planning the wedding of her dreams. From the color scheme, decor, and dress style, to the band, seating arrangements, and cake, a bride's taste in the details of her wedding can say a lot about her. But above all, what can say the most about a bride is the season that she gets married in! The weather and time of year of a wedding can say a lot about the bride, and her personality. So if you're currently planning your wedding, looking forward to your friend's big day, or just daydreaming about your future nuptials, take a look and see what your wedding season says about you! Winter: Well, sometimes, you kind of come off as a hard-a**, but your friends love you for it. You like things to be organized, value a friend's loyalty, and if anyone shows up late to your wedding, you'll be the first to make sure they never forget it! You're the first person your friends turn to when they need some tough-love advice that they know (and you know) will be the right choice in the end. Everyone is expecting your wedding to be perfection - up to the last petal that the flower girl throws - and you enjoy the challenge of making things just right. Just remember not to stress too much on your big day, and enjoy yourself! RELATED: What your engagement ring says about you Spring: Just like spring takes a little bit of time to emerge from the depths of winter, you also need some time to break out of your shell. But once you blossom, everyone realizes why your friends and family adore you. Your close friends value your friendship and know that you will always be there for them. Your caring and kind attitude, along with your knack for a good time will be the central focus of your wedding! Remember that it's okay to let loose and enjoy yourself! RELATED: What your ring finger length says about you Summer: You've always been the partier of your friend group, and you won't let the married-life stop you! In the season of non-stop fun in the sun, your wedding is sure to have great music, great drinks, and a great time! Try to remember that you actually are an adult now (huh?), so like maybe don't shotgun a beer on the big day... or if you do, just don't get it on your dress. Your friends love your carefree, spontaneous personality, and value your adventurous attitude. Remember to keep those qualities with you throughout your new married life! RELATED: What your foot shape says about you Fall: Nothing says serenity like a fall wedding. You value nature and time to yourself, and can always restore your peace of mind with a nice walk, hike, or bike ride. You're free-spirit agenda and hipster tendencies make you easily pleased, but remember that this is your wedding, so you kind of have to give a sh*t... Don't let others take over your big decisions and try to stay calm when things get rough. It might get stressful, but remember that it will turn out to be a great day, and the beginning of your married life will start off on a positive note! Be sure to check out What Your Wedding Song Says About You and These Mistakes Brides Make On The Morning Of Their Wedding!
Not A Fur Fan? Cover Up With These Pretty, PETA-Approved Sequin Jackets Instead
For cold weather brides, a stylish cover-up is a must. Last week we brought you the best fur wraps for your winter wedding, but right now we're obsessing over the sequin jacket as an on-trend (and oh so swanky) alternative. It's less fussy than its fur counterpart, but equally luxurious. And because of its high-shine quality, no one will doubt that you're the belle of the ball. (more…)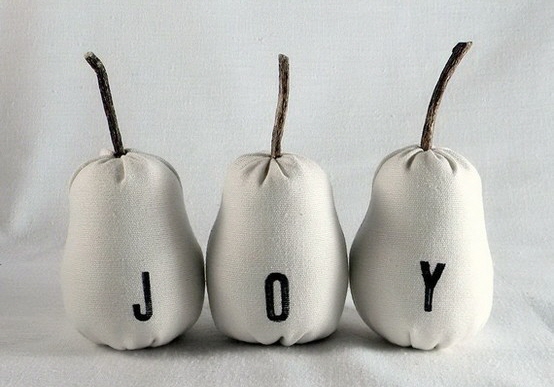 Charm Your Guests With These Winter Wedding Favors
Planning a winter wonderland wedding? Don't let your favors be an afterthought. Complete your table setting with one of these sweet gifts and your guests will have something to remember you by all season long! These "Love is Brewing" mini teapots ($2.97 a piece) are so darn cute we can hardly stand it. Personalize each one with a customizable tag and your choice of tea and your guests will think of you the next time they brew up a cup. Primal Elements' intricate handmade soaps come in a variety of seasonal favorites that double as great winter wedding favors. We love the Poinsetta 6.8 oz bar soap ($5.93 a bar) which promises a festive floral scent. Your guests don't have to be master bakers to use this Snowflake Cookie Cutter ($31 for a package of 24), which comes complete with an easy sugar cookie recipe and a personalized note. Etsy shop GemuineCreations makes these one-of-a-kind Golden Pewter Wine Glass Stem Charms ($9.99 per set of 6) in a cute snowflake shape. Why not feature them around a bottle on your table for each guest to take home? These Mr. and Mrs. Winter Snow Globes (starting at $3.63 a piece) are adorably festive and can serve as both your favor and place card holder -- just use the paper insert to write-in any information you want displayed inside the globe. Let it snow! Find more customized wedding favors, cake topper ideas, and other fun wedding decor in our shopping guides.
Deal of the Day: Take Up to 70% Off Black Dresses with a Bit of Sparkle at Singer22.com
If you're partial to the little black party dress, ring in 2010 with something a little more special by choosing one with a hint of sparkle. These eye-catching black dresses from Singer22.com are perfectly festive thanks to some strategically placed sequins that have just the right amount of flash. We love that this Whitney Eve sequin dress ($225 was $450) is sexy, but not totally skin baring. This Haute Hippie knit tank dress ($99 was $375) is dressy enough to ring in the New Year, but you can also dress it down and wear it afterward with leggings or tights and a cardigan. If you're worried everyone will be wearing sequins this New Year's Eve, try this Alice + Olivia chain necklace halter dress ($231 was $330) for a different type of sparkle. Find your perfect party dress, plus check out our favorite party shoes and evening bags to wear with them, and don't forget the shapewear to smooth everything out underneath. More Sales and Deals 7forAllMankind.com: Take up to 50% off denim, footwear and handbags in the winter sale DSW.com: Free shipping on all orders over $35 with code SNOWMAN NewportNews.com: Take up 65% off at the winter sale
Roundup: Heard On The Web This Week
SheFinds found the best new grown-up UGGs ( they got a makeover). Stiletto Jungle features 10 luxe beauty stocking stuffers under $10. Allie is Wired has pics of Taylor Swift's newly straight hair style. It's a Coach holiday with Bag Snob's Coach Holiday Giveaway. Enter to win. Beauty Snob is obsessed with the Bulgari Creme Precieuse line, so click here to enter to win $1,000 worth of Bulgari's luxury skin care products. Coquette showcases a lighted wedding dress fit for 2010. The Daily Obsession gives the gift of diamonds this holiday season. Reese Witherspoon's Chic Look from I'm Not Obsessed. Affordable YSL holiday gifts? The Jet Set Girls found a few you won't want to miss. KRISTOPHER DUKES is hating Arosha Luigi Taglia's "Golden Highway" ring Second City Style is celebrating the gift giving season by helping others with the 12 Days of Christmas (Shopping) '09. Shopping and Info is giving away a $300 Ports 1961 Gift Card to one lucky winner. Stylehive is freezing, but can't help looking at super cute bikinis. As they say, it's warm somewhere... The Beauty Stop covers Rachel Weisz's big makeup miss. The Shoe Goddess is in love with these chic Christian Louboutin Panama Straw Pumps. eye4style isn't sure what to make of Terry Richardson's racy take on the Pirelli calendar. What do you think?
A Pet Fashion Find: Cat Couture
We all know people who use their pets as fashion accessories. I've been to parties where girls show up with their adored Pomeranian who happens to being wearing a sweater in the exact same hue as their owner. And thanks to a certain willowy heiress, it is now en vogue to cover your tiny companion in crystals. I must say that I find this trend to be a little disturbing. That said, there is nothing wrong with pampering your pet. As a new cat owner, I've noticed that all the cute stuff goes to the dogs. It's next to impossible to find a really nice or unique looking collar for your kitty, but there is everything from ski jackets to nail polish available for the posh pups. Well I found the perfect site for cat lovers who just want to indulge their prized pussy. Miss Glamour Puss offers bling for your baby. Granted, some of the pieces like the Paris Carnival Ballgown seen here are a less Paris carnival, and more Paris Hilton's poor pet, but I do love this Beatrice Collar. It's pretty and intricate but not too over the top. Check out more fetching fashions for your feline at Missglamourpuss.com.
Good Question: Plus-Sized Workout Wear
Champion Jogbra Plus 9 inch Inseam Short: Womens From A SheFinds Reader: Do you know where I can get workout shorts and tops for plus-sized women? The Answer: Is it just me, or is athletic apparel for us big girls a tad hard to find? I checked out the biggies (no pun intended): Nike, Reebok, Adidas and Russell. All sell some women's wear in size XL, but you have to click on a specific item and hope it's one that comes in your size. But Dick's Sporting Goods makes it easy on us and has a large selection of tops, some shorts and plenty of other bottoms in its "plus sizes" section. Lane Bryant probably the most recognizable name for the size 14 and over crowd, has an impressive selection as well. There aren't any shorts sold on LB's website though, at least not this time of year, but there are a number of tops to choose from. Plus we found you a deal: Save 20% on any order at LaneBryant.com. The Danskin jog bras offer a fair amount of support- good for low impact cardio, not a marathon. Lastly, Champion Plus lives up to its name at onehanesplace.com where you'll find a good selection of extended sized lingerie and athletic options.
SheFinds Solution: Insolia Inserts
I'm fairly convinced a man invented high heels, the objects of many a love-hate relationship. So it's about time a man invent something to make them more comfortable. In walks Dr. Howard Dananberg. He's invented the nearly invisible Insolia shoe insert made of gel-like plastic that keeps your weight more evenly balanced on the heel rather than on the ball of the foot. I tried the inserts in a pair of beautiful but deadly slingbacks, and Insolia had the added benefit of preventing my toes from being smashed into the front of my shoes. I wore them for hours. A version of the inserts is also available built right into shoes. Brands such as DKNY, Nordstrom and Ipanema use Insolia. Ingenious! Find Insolia Inserts at insolia.com and find shoes with Insolia technology at Zappos.com.
SheFinds Poll: Can you balance the cute with the creepy?
From Mischa Barton's diamond skull necklace to Me&Ro's top sellers the skull is here to stay. Or at least until the Johnny Depp-as-a-pirate obsession dies down and normally glam girls stop channeling their inner goth. The stalkers of celeb shopping bags, ShopIntuition, has a popular cami and boyshort aims for that bad-ass Barbie doll look. Citizens of Humanity's Pistol Bootcut Jean with Skull Pocket is hip and comfortable thanks to the bootcut and flattering leg-room (skinny jeans can walk the plank).
SheFinds Poll: Hot or Not?
Who wears short shorts? Apparently, a lot of people do. And this isn't just a summertime trend. With tweeds and tights paired with calf-length boots, shorts seem to have staying power. And after taking in a slew of Spring '06 runway shows, we think it might be around for another season or two. But just because it's trendy doesn't mean it's wearable. Want to try out the trend? We like Chip and Pepper's faded denim shorts. Stradle the trend with cropped gauchos, BCBG Max Azaria Culottes look great with fitted boots.
Discover New Designers: Tarun Tahiliani
When Vikram Chatwal (model, actor and the son of a New York hotel magnate) married Priya Sachdev (also a model and actress), Tarun Tahiliani was there. At least in spirit. The bride wore a pink organza gown designed by Tahiliani, who is known for his luxury clothing. It was a small, intimate affair (of 400 guests), which lasted an entire week. According to the web site of British newspaper, the Telegraph, the wedding "rivalled the £30 million splashed out in 2004 by the Indian steel magnate Lakshmi Mittal for his daughter's wedding." Thirty million pounds, huh. I see they did it on the cheap. Tahiliani isn't new in the Indian fashion world, having established his couture line in 1992. But Americans may not be familiar with his name. I suggest you become familar with his work because it is amazing. Tahiliani has succeeded in enhancing one of my favorite styles of all time: the saree. By American standards, a rather elaborate dress to begin with, Tahiliani's versions are vibrantly colored and bejeweled. Utterly and completely breathtaking. Find Tarun Tahiliani at carolinedadlani.com and www.yoox.us. The bride in her pink organza Tarun Tahiliani
Store Review: Dress By Design
Have you ever wanted to have a dress custom made, but the thought of shlepping somewhere for measurements and fittings turned you off? Or you were afraid it would cost an arm and a leg? Dress By Design has taken an innovative approach to solving both problems. It's quick, simple and only $189. In three easy steps, I chose from among several interchangeable dress options, seven necklines, six sleeve styles and a wide selection of fabrics. I mixed and matched them until I'd created the perfect dress. And I viewed my design right online. DBD also allowed me to select my size or enter my own measurements. Then the seamstresses went to work. Three weeks or so later, I had a lovely short sleeve, knee-length sheath with a mandarin collar in black silk jacquard. It's very pretty and it fits well. I'll have to make dinner reservations somewhere so I can show it off. I wish the waist were a bit more snug though. However, I suspect it was made big enough so I could get the dress over my extra-wide hips, which have popped a few zippers in the past. Find your custom-made dress at dressbydesign.com. One of several styles available from Dress By Design
A Find: Felicity's Choice Baubles
Heavy industry pros all agree, Felicity Huffman has never looked better than she did at this year's Academy Awards. She may not have topped the best dressed lists for her simple black dress and daring plunge but she's was definitely in the running. She's a fashion role model, especially to those who never related to the often-wild Carrie Bradshaw wardrobe. Felicity wore over a million dollars worth of diamonds at the awards but Emitations has comparable options to dress up your every day. Diamond droplets can be worn with a corporate suit just as well as with a gown or going-out attire. Tennis bracelets are also versatile, though depending on your office, they are more apropos for a dinner out or impressing a client than daily wear. Find other celebrity jewelry looks at Emitations.com.
A Find: Sans Wedding Band Simpson
What: Jillian's Boho 11 TCW Black CZ Estate Ring Why: Now that Jessica Simpson won't be wearing her wedding ring she'll have to fill the void. Good thing she's got quite a collection of chunky rings to soothe the sorrows of a bare finger. (That and hunky musicians, actors, personal trainers, celeb pranksters...) We like making a statement with big pieces and we know that while bigger is better, multiple mega accessories are not good. Take a cue from Simpson's sometimes classy style. If you've got the rings, keep something bare (neck, ears, or wrists.) Price: Retail $75.00 knocked down to $49.99 Find It: Jillian's Boho 11 TCW Black CZ Estate Ring
Store Review: Dita Von Teese on Eros Boutique
Dita Von Teese apparently doesn't let a tiny little thing like BREATHING get in the way of fashion. Case in point: the Dita corset sold at her online store, erosboutique.org,claims to cinch in your waist a full two inches. Ouch! Who needs all their ribs anyway? Dita models the satin corset with what appears to be a patent leather skirt, equally tight. Even as uptight as I am (or so I'm told), I admit the outfit is hot. I can't show you most of the other items on sale at the site. You'll have to see them for yourself. Let's just say Eros also sells catsuits and other "accessories" privately chosen by Dita herself. If it's true men want a lady in public and a, ahem, freak in the bedroom, I'd say, from all appearances, Dita Von Teese keeps her new husband happy privately and publicly. On one hand, there's this sweet-faced, perfectly coifed woman in feminine and dainty clothing. That's the Lady Von Teese. On the other hand, she did just wed Marilyn Manson, after all. That tells me the woman has a freaky side. Find racy attire at erosboutique.org.
Discover New Designers: Roland Mouret
In a former life, I wanted to be a fashion designer. Alas, that was not to be. So I settled for the next best thing: being a fashionista instead. Thus, rather than walk a mile in Roland Mouret's shoes, I'd prefer to walk over to a romantic dinner table in his hit dress. The "Galaxy" is a sophisticated 1940s throwback, sure to give women of every shape an hourglass figure. It was a huge success in 2005, seen on Cameron Diaz and Victoria Beckham. According to a company spokesperson quoted in The (London) Times online, "...whether you are a size 6 or 14 you will look fantastic in it. We have had women calling us in tears begging for the dress, but we have totally sold out." Not to fret, a similar style, the Titanium, is now available. The fashion house Mouret is but a few years old, yet its namesake has already left the building, citing differences with his backers. No definite word yet on who, if anyone, will be his successor. Find Roland Mouret (for now) at net-a-porter.com and at brownsfashion.com. The Galaxy dress is far out - and sold-out. Its near look-a-like cousin, the Titanium, is available at brownsfashion.com
SheFinds Solution: ModelCo More Brows
Funny Story: I had a mishap with my eyebrow wax. You probably already know where this is going. I do my own brows at home with a wax strip kit. Sometimes the wax gets too gooey and ends up on the wrong hairs. That must've been what happened, although I could've sworn I placed the strip correctly. Next thing I know, there's a bald spot where there should be hair. It traumatized me because I kept staring at my face, wondering why I was seeing skin where hair should've been. I panicked and needed a quick fix. But pencils can look unnatural. Powdered color doesn't cover well. And liquids can go on too heavy. What's a girl to do? ModelCo came up with an answer with More Brows, a tube of hairlike particles that fill in overwaxed, overtweezed eyebrow embarrassments. If you put on fake eyelashes, why not fake brows? Ingenious yet practical products like this are what ModelCo is known for. Find them at Sephora.com.
A Find: Fashion Forms Plunge Bra
There are extreme sports, there's extreme fitness and then there's extreme cleavage. For just this reason, Fashion Forms makes a Plunge Bra. This is deep. I mean really deep. I haven't measured the plunge yet, but I'd say it's about a good six inches. Sure, there are plenty of dresses with plunges so deep you couldn't even wear a bra with them. JLo's daring green Versace worn at the 2000 Grammy Awards comes to mind. Double-sided tape was likely her bra of choice for that one. But for us normal folk who prefer not to wear facial tissue and call it a dress, this bra's plenty deep. Find it at bloomingdales.com. [ Not ready to take the big plunge? Target.com has options with less cleavage commitment.] Fashion Forms Plunge Bra at Bloomies More: Check out our guides - SheFinds Readers' Favorite Bras and What to Wear Under There.
Discover New Designers: Ya-el Torbati
Practice makes perfect, or at least that's what we're hoping for with Ya-el Torbati's new denim line. Torbati, who has previously worked her magic at [url=http://www.ae.com]American Eagle Outfitters[/url] and [url=http://www.revolveclothing.com/brandpages/YanukJeans.jsp?source=YanukJeans-google]Yanuk Jeans[/url], recently debuted her own denim line at the Fashion Coterie in Manahttan. The new line, named Deener after Torbati's miniature dachshund, utilizes a classic vintage style filled with fine detail work, including die-cast molded buttons and special back-pocket stitching. The jeans are cleanly washed to retain a raw look, yet they're still soft and comfotable. Look for the three key styles available in six washes: The Charmer, a classic five-pocket style, the Flapper, a workwear-inspired look, and the Officer, a professional, cleaned-up trouser jean. The average price should be around $160. Now you can add another brand to your list in the never-ending search for the perfect pair of blues.
A Find: Teal and Travel-Ready
What: Marc Jacobs Soft Calf Cosmetics Pouch Why: The Springtime travel bug is about to bite, and this punchy teal cosmetics case will have you dreaming up excuses to skip town for a couple of days. It's made from super-soft calf leather, so while its compact design lends itself to being tossed in a bigger tote, you may find yourself wanting to show it off and carry it as a clutch. It's frowned upon to break out your makeup bag in a social setting, but the bold, polished-nickel closure and vibrant fuchsia suede lining will make it hard to keep this case concealed for long. I think it's OK to be a bit unladylike when you're celebrating the end of those uninspired, plastic-covered makeup carryalls and ushering in a new age of chic travel accessories. Price: Pack your prettifiers in this sleek travel tote for $228. That's a hefty 30% off the original price. Find it: eLUXURY has a constantly updated sale section full of great deals like this. Deal Alert: Enter code 'LEAP' to get free shipping at eLuxury.
A Find: The World?s Most Perfect Vacation Shoe
What: Strappy Suede Wedge Why: If you are one of those people lucky enough to escape to a warmer locale this winter (or if you're one those people that I hate because you live in a warmer locale) than this is the shoe for you. With it's bright, playful colors these shoes are perfect for a romp in the sun or even lazing about in the shade. The wedge heel has just enough height to give your legs a lovely lift but is still casual enough to wear anywhere or with anything. Pair these with a breezy dress to dress up your day or a cute swimsuit (I liked Boden's polka dot one-piece) to look glamorous oceanside. Price: $118.00 Deal Alert: 10% Discount on Boden's New Spring Line - AND - Free Shipping
Sale Alert: Celebrate a Bunch of Dead White Guys
Limoges Jewelry has a sweepstakes you can enter, but there's more incentive to troll around their site today. One Day Only - February 20th get 15% off by entering PRES15 at checkout. Avon's Best Beauty Buys, plus Shipping's Free with any $30 order, Coupon Code: LSKIN Check out the President's Day beauty specials on Avon.com. You'll find good sale prices at Macy's- mostly because they're always having a sale. They like to celebrate. Shop the President's Day Sale, Ends Feb. 20th. Ditto for SmartBargains. The folks at Overstock.com are flashy, but they're only offering 5% off in honor of the birth of our Nation's great leaders. It's all good, they're not as patriotic as SmartBargains-but 5% off the already bargain basement prices is still a sweet deal. Do people send flowers for President's Day? Well, besides a funeral wreath to Arlington- maybe you can make up for not giving (or RECEIVING) some posies on V-Day. Or bookmark it for upcoming birthdays. Happy Shopping! And God Bless America.
Just In: St. John's New Collection
Just In: St. John's Spring 2006 Collection (some pieces already available, some are pre-order only) at What: St. John, known for its classic knitwear and upscale clientele, has gone modern and is expanding its audience with the help of its new spokesmodel, Angelina Jolie. St. John even designed a special line of maternity wear for Jolie, who debuted the items at the recent World Economic Forum meeting in Davos, Switzerland. Great Find: If you're not a pregnant movie star/activist with a spokesmodel contract, check out fresh pieces like the St. John Modern Floral-Print Skirt, which features all-over pleats and a bold black and white pattern. The basic color combo gives the skirt flexibility- office apropos, good for a date, and it will work for you all summer long with a tank and sandals. Versatitility is the compensation for the high-fashion price tag: $535.00 Shop: Browse St. John's latest at Saks.com before it's gone.
SheFinds News: As If They Didn?t Have Enough Money Running Their Own Empire
The Olsen twins have apparently expanded their lists of activities beyond dropping out of college, dating ridiculously older men, and going in and out of treatment to include modeling. The tiny twins will star in Badgley Mischka's upcoming ad campaign which marks the first time the girls have promoted a brand outside of their own company. The campaign was shot by the legendary Gilles Bensimon (If you've ever watched Tyra on Top Model you've heard the name- about 72 times pronounced in a faux French accent.) The shoot took place in the presidential suite at the St. Regis Hotel and features the two dressed in couture gowns. This is the first time the Olsens will cast aside their hobo- I mean boho wardrobes to dress in a way that reflects the size of their bank accounts. For more information on the mini models, check out Luxist.com.
Oh No They Didn't
In the spirit of our week of fabulous footwear I wanted to share a few unfabulous options that fall under the category of 'What Were They Thinking?!' There is nothing worse than a heel where it doesn't belong. North Pole haute couture? This shoe by MIA goes by the name 'Loney.' They meant Looney. Maybe...if Chuck Taylor had been a drag queen. For the chic construction worker or the diva in the woods. Kitten heeled plastic flip-flops. The chicks from Dynasty called, they want their deck shoes back.
SheFinds News: Moving Mannequins Turn Heads
Window shopping just got a lot more exciting. A Hollywood-renowned robotics and special effects developer has launched Moving Mannequins, a company that will make movie-quality mannequins for the fashion retail industry. Say goodbye to those faceless, featureless mannequins traditionally seen in stores; these new models boast skin texture and pigmentation that allow them a human skin appearance, and have prosthetic eyes, which further enhance their lifelike quality. Moving Mannequins' Super Model achieves its realistic look through the use of high-tech silicone rubber finishes and advanced robotics. A life-like mannequin may sound a little creepy and didn't Kim Cattrall refine that concept in the 80's? But you have to give the company credit, who wouldn't stop and stare at a moving mannequin wearing a really cute outfit? It's at least as memorable as the animated Christmas windows at Macy's.
A Find: Get 'em While It's Cold
Retailers are already starting to show off Spring essentials, but that doesn't mean you should feel obligated to break out your tank tops and flip flops in February. Lucky for you, there's lots of great winter stuff on sale, and you still have a few months left to put your cheap-chic finds to good use. dELiAs*cOm has already moved tons of cute coats to their clearance section, so you can stock up on comfy classics to keep you warm at bargain prices. Two that won't be going out of style any time soon: the Alexandra Coat and the Wool Peacoat, each $59. The Alexandra, a mid-thigh bouclé with oversized buttons, comes in black and light green. The shorter Wool Peacoat comes in black, charcoal and ivory, but if you're feeling funky, choose one in bubblegum pink or lime green. Delia's will knock an additional 15% off your purchases if you join dELiA*sDiscount Domain ($5 a month.) With the money you save buying basics on clearance, you can score some snappy accessories, too. Find it at dELiAs*cOm. Deal Alert! Free shipping on orders over $75 when you use code 'DQAAFF at dELiAs*cOm.
Fashion Week: Zang Toi Fall 2006
What: Zang Toi Fall 2006 Where: Bryant Park Fashion Tent, Promenade Celebs Spotted: A busty Miss USA and her Miss Universe sidekick Goodies: I've lost count It comes as no surprise that the House of Toi (or Toi House in his more casual collections) has dubbed this collection as Upper East Side chic. From the master of luxury sophisticate wear comes yet another season of rich textures and fabrics in delicate, conservative tailoring of the highest order. Perhaps even more remarkable than the clothing (though little can top the diamond-breasted evening gown) was the presentation of the show, which poised the models as though they were frozen in a dollhose parlor. The show both started and ended with the portrait-like scene at the end of the runway, making for a highly theatrical experience. To be at the show was to experience the seemingly Russian Czar and Czarina-inspired look... all the way down to the fact that such a look isn't exactly pret-a-porter. The models had a such a hard time with their dresses they kept stumbling, and one girl even had to take off her diamond-encrusted shoes. Ah, c'est la vie on the Upper East Side- all its glory and discomfort! Hurrah! Now clap like the audience did when she took off her shoes...Find Zang Toi pieces on the block at eBay.com.
Deal Alert: SpaFinder's Romantic V-Day Deals
I fully endorse the experience of a couple's massage- an option that is now on just about every spa's menu of pampering possibilities. It's a shared gift, it's definitely romantic but most of all- it's beneficial. Who doesn't need to release tension and relax for an hour? SpaFinder's gift certificates are the perfect gift. Treat your work-out buddy to a sports massage or your career-obsessed partner to a day designed to de-stress. Spa Finder has also put together some beautiful Gift Baskets to celebrate the luxury of love this Valentines Day. A great find from SpaFinder.com Bonus: For all you last minute lovers (or disenchanted girls like me) you can get an e-certificate for your loved or yourself- which is my plan. I'll need to detox after the anti-V Day chocolate binge.
Fashion Week: Tracy Reese Fall 2006
Show: Tracy Reese Where: Bryant Park Fashion Tent, Promenade Goodies: Sally Hansen nailpolish, aquamarine Hue Opaque Tights tights and a Mally Light Wand (eye brightener powder pencil). Garnier Fructis hair products topped off the goody bag. Edris Nicholls and Garnier Fructis created a headdress of tightly woven fishtail braids offset by a loose, billowing mane to adorn the models. Edris secured the models' hair at the roots and prepped the tresses for braiding using Garnier Fructis Style XXL Volume Mousse. For additional volume and texture the loose locks were styled with Garnier Fructis Style Surf Paste and Garnier Fructis Style Full Control Hair Spray. Celebs Spotted: A swarm of mainstream mayhem, including LC and Jason from Laguna Beach, Comedians Paul Mooney and David Alan Grier, American Idol sweetheart Carrie Underwood, and the lovely Irina Pantaeva (former model) Thoughts: Leave it to Tracy Reese pull of yet another lovely and delightfully fun show with downhome ease. Her Fall 2006 line is inspired by 1940s modernism and architecture all the way down to the last rich texture, color and pin tuck. Inundated with aubergines, dark camels, gunmetals, mochas, toffees, antiqued bronzes, oatmeals and even a prick of ultramarine, Reese pulled together another delightfully girly and visually rich, vintage-inspired collection that brought together opposing textures such as studded knits and heathered greys with fur. And keeping in clip with her era's look, of course, she introduced the "Hepburn Vest," made in textured stretch wool with a patent leather belt and v-shape. In all, a hoot. Not to mention a show whose goods are actually wearable and are sold in a reasonable price range. Find It: Bluefly has a good selection of Tracy Reese pieces and Sak's is fully stocked with her line. If you're looking for her famously feminine dresses, check out the deals at eDressMe.com.
Sale Alert: Designer Deals
A Designer Liquidation is in full swing at SmartBargains. The best in luxury fashion is on sale, with prices that are borderline unbelievable. These bargain basement price tags aren't going to be around long- as I was browsing the Prada handbags I was confronted with a big "SOLD OUT" icon that popped up as I was admiring a tan leather mini. Click below to get straight to the good stuff...before it's gone. Leather Prada marked down from $995 to $429.98!Designer Luxury Handbags – On Sale from $149.98 – Prada, Dolce & Gabbana, YSL and more. If you're looking for fashion and can forego the designer label, check out this sale where bags start at $10! You'll also find fashion accessories from Anne Klein, Kenneth Cole, Perlina & more. Find name-brand designer sunglasses from Oakley, Chanel, and Gucci starting at $15. The Cold Weather Close-Out includes high-end fashion from the likes of Portolano, Fendi, Marc Jacobs. Find hot handbags (like this Sondra Roberts leather satchel, $69.98) and designer accessories at SmartBargains.com.
Beauty Find: Wink Beauty Double Trouble Liner and Lip Wand
Here's a great concept in lip color: a tube of gloss packaged with a liner built right into the cap. At least, Wink Beauty got the idea right with its Double Trouble Liner and Lip Wand. As I unscrewed the cap, I smelled the faint scent of chocolate. So, although the pinky beige shade was a bit too pinky for me, I was encouraged. "This could be good," I thought. Nine times out of 10 you can make a shade choice mistake look passable with the right lip liner anyway. And, if the color is sheer enough, then you're really in business. However, the formula turned out to be too gloppy for my taste. I kept worrying a bug might fly into my face and get stuck in my gloss like flypaper. Thinking I was maybe being too picky, I consulted my mother for her opinion as well. "Too sticky," she said, "like I just ate something greasy." You may like sticky gloss and the colors are quite nice. There's First Date and Second Date (of course) and Take Me Home. After that Wink must've thought the names would get too risque because the next two colors are innocently named Roxie and Giggle. Find Double Trouble Liner and Lip Wand at lacremebeauty.com.
Best Seller: Sexy Silk Slip
Shop: Figleaves.com Best Seller: The Audrey chemise by Julianne. Why it's flying off the shelves: Hot Australian label Julianne has become a favorite among celebrities and fashion insiders thanks to their dedication to quality products at reasonable prices. Each piece is made of 100% silk with luxurious details such as a French lace trim – too pretty to cover up. Latest starlet seen snapping up a slip was Lindsay Lohan. Find It: $108 at Figleaves.com.
A Find: Joe Updates His Jeans
Joe's Jeans are preferred by celebs like Beyonce and Gwyneth for their superior fit and consistent style. The popular 'Muse' jeans hug curves with a low rise and butt-lifting pockets. But there's a point where even the best of denim designers (Joe's Jeans, 7's, Citizens) go a little too low on the low-rise. I love my Hanky Panky thongs but that doesn't mean I want to share them with rest of the world as they peek out of ultra-low rise jeans. Designer Joe Dahan has recognized my plight and updated his 'Muse' cut with a nine inch rise, still low but not scandalous. We heard that these new jeans are so hot that additional security was brought in to keep them safe from the fashion hungry masses. The custom updated denim is exclusive to Bliss with special blue, navy and grey stitching on the back pockets for $174. Find them only at blissworld.com.
Best Sellers: Figleaves.com
Shop: Figleaves.com Best Seller: Super Girl cotton jersey pj set from Scanty Why they're flying off the shelves: Jessica Simpson is known to wear the super cozy, super cute pj's by Scanty. The brand offers retro prints in supple cotton at great prices. PJ set is $86. Find It: Figleaves.com Shop: Figleaves.com Best Seller: Papinelle Princess Pajamas pj set Why it's flying off the shelves: Yet another Australian sleepwear debut that Figleaves has acquired. These pj's have a following thanks to a combination of comfortable fit and feminine patterns. Paris Hilton sports them in National Lampoon's 'Pledge This' – best get your own before they're all gone! Find It: Figleaves.com
Sale Alert: Post-Holiday Clearance at Figleaves
Post-Holiday savings up to 50% off at figleaves.com – 250 brands of lingerie, sleepwear, swim & more! Sure, the semi-annual sale at VS is pretty popular...it's an event really. But I don't relish the thought of digging through bins of panties and clearanced bras- fighting the woman next to me for the last flesh-colored thong from The Body Collection. I prefer to keep it simple, browse online and get deals on a bunch of different brands. Find the sale at Figleaves.com.
Sale Alert: Adorneya Jewelry
What is it? Handcrafted jewelry from independent designer Georgia Hadley. Her trademark is "classical elegance. contemporary flair." SheFinds likes her stuff because it follows accessory trends with unique gemstones, multi-strands, and dangly bits. And her pieces are original and classy, no chunky plastic parts- even though the jewelry is on-trend, it's timeless. Find It: The New Year's Sale has earrings, necklaces, and bracelets with a selection of sparkly crystlas and earthy gemstones. Most items are 10-40% off. Check it out at adorneya.com. SheFinds Pick: The Amazonite and Carnelian Chain Bracelet is delicate with it's sterling silver links, the orange and blue stones add charm.
SheFinds News: Diddy's Done it Again
Diddy's new scent Unforgivable smells like… success. Rapper Sean Puffy Combs recently delivered the first shipment of his new men's scent to Saks Fifth Avenue in Manhattan – showing up at the store in a Brinks security truck. More than 500 fans stood behind police barricades in 38-degree coldness to catch a glimpse of Diddy. By the time he'd left the store at noon, 30 of the $300, 2.5-oz. perfumes had been sold – five while he was standing at the counter. Reports WWD: The packaging - smoked gray glass in a clear acrylic holder, topped with a gunmetal sculptured cap and packaged in a black keepsake box - was inspired by Combs' favorite things, including Ferraris, yachts and planes, and his homes around the world. Exactly what do Ferraris, yachts, planes and wealth smell like? The blog Luxist writes that the top notes of Unforgivable are Sicilian lemon, Italian bergamont, Moroccan tangerine, grapefruit, juniper and sparkling champagne accord. P. Diddy is offering two versions of Unforgivable – the "couture" version will be carried by Combes' own U.S. stores and by the Saks in NYC, as well as in Beverly Hills, Atlanta, Bal Harbour and Dadeland. A less pricy version will debut at about 1,800 department and specialty stores, including Macy's and Sephora, in mid-February. Find the couture version of Sean John Unforgivable at Saks.com.
SheFinds Gifts: Christmas with a Conscience
Looking to give a present with a little meaning this year? Check out Diane von Furstenberg's New York flagship store for a holiday find with a little heart. After visiting Rwanda in 2004, von Furstenberg has partnered with Economic Development Imports (EDImports), a company that is committed to building a market for handmade pieces from developing nations, to bring a collection of knitted mohair scarves packaged in hand-woven baskets to her store just in time for the holidays. The scarves, available in red or blue, were all knitted by members of AVEGA-a group of widows and dependents resulting from the 1994 genocide in Rwanda- and the baskets were woven by a cooperative of women founded by EDImports. Can't make it to Diane's shop to pick one up? Find more handmade items created by women living in Kenya, Rwanda, Ethiopia, Kenya and Uganda at edimports.com.
SheFinds News: Enlightened Designers Me&Ro
Five Disc Geisha Flower Chain in Silver by Me & Ro 'Memoirs of a Geisha' is everywhere, except in a theater near you. The wide-release date for the film has been pushed back several times. It has been playing at select venues around New York and L.A. since last week with plans to expand to more screens this Friday before the nationwide opening date of December 23rd. Perhaps it's an attempt to create Oscar buzz amid the acclaim of 'Walk the Line' and 'Brokeback Mountain.' SheFinds saw the film and while the cinematography is beautiful, it was the Geisha fashion that was truly stunning. Hot jewelry design team Me&Ro created gorgeous hair ornaments for the film. Oscar winning Costume Designer, Colleen Atwood worked closely with Me&Ro's Robin Renzi to create the one-of-a-kind pieces. Five intricate designs consisting of a silver base with gold detailing and coral, garnet or pearl beading, function as embellished hair combs the the form of flowers. Me&Ro's 'flower bouquet' in silver with gold and coral adorns the character 'Korin' (played by actress Eugenia Yuan) in several scenes. Expect Colleen Atwood to score another Oscar nod for her breathtaking costuming. If you want to score some of Me&Ro's Geisha inspired designs, SheFinds has got you covered. The collection took inspiration from the story based on Arthur Golden's novel to bring unique, delicate accessories to life. We found them at Nieman Marcus and they were pricey. But Amazon.com has the same pieces at much better prices. Silver Geisha Flower Disc Earring with Iolite Silver Geisha Cuff with Garnet Centers by Me&Ro Find Me&Ro's Geisha inspired collection at Amazon.com.
Deal Alert: Exculsive Savings at Ross-Simons
Use the code 'HOLIDAYWK7' at the checkout to claim your discounts. Designer and estate jewelry, fine china, and fun gifts. Shop for yourself while the deals are hot. Because, of course, you've finished all your holiday shopping by now...Free Shipping on orders over $150.00
Beauty Find: "My name is Jacquie…"
...and I am a beauty addict. But I know I'm not alone in this and that gives me great solace. Inspired by the fashion and jewelry boutiques of downtown NYC's Nolita neighborhood, beautyADDICTS removes the stigma of cosmetic addiction by naming their make-up collection after this (sometimes)debilitating disorder. The line is comprised of four complete collections, Glow, Express, my personal vice Motivate, and Seduce. Get the smoky eyes of a seductress with the Seduce shadow palette. Each of the eye compacts are all-inclusive with matte, frost, shimmer, and a defining shadow. The lip shimmers come in a quad as well ensuring your every base is covered. Then there is my downfall, the cheeks. Oh those blushing cheek colors, how I crave the glow from the creamy, ultra-blendable velveteen creme. It's paired with a matte powder that's billed as "build-a-blush." I'm getting the shakes, must go re-apply. Find it all at beautyaddicts.com. Please don't blame me as your enabler, I know a discount can only make the cravings worse: Get 30% off, for SheFinds readers only through November!