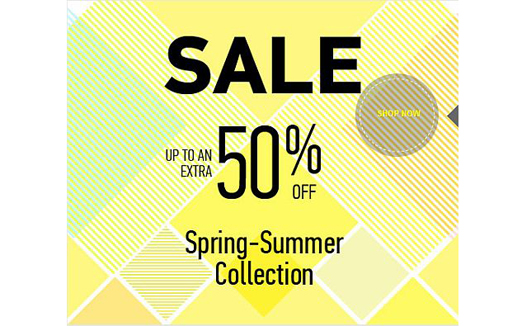 BRIDEfinds Exclusive: Get 60% Off Designer Wedding Dresses At YOOX With Our Code
Yes, it's awesome that YOOX is offering 50% off select designer wedding dresses from Valentino, Lanvin, and more, but what's even more rad is that the folks at the upscale e-tailer are offering an additional 10% off -- just for BRIDEfinds readers. (more…)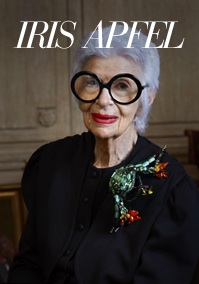 Iris Apfel (New York's Very First Street Style Star) Just Launched An Awesome Jewelry Collection
Before there were street style bloggers and street style had a name, there was Iris Apfel. Known for her eclectic sense of style and of course, those glasses! Iris has been photographed for years at NY Social functions and has been featured in tons of magazines. Now, at the ripe age of 90, Iris Apfel is opening her jewelry box to the world with a brand new line for Yoox.com---which includes new designs as well as original pieces from her own collection. Her YOOX line features three components: ready-to-wear (her own designs), personal collection (actual vintage pieces that Iris used to own), and a limited-edition line set to début at a later date. Between a vintage Nina Ricci bauble bracelet, one of Apfel's signature jewel-encrusted brooches, and a whole lot of chunky lucite, the collections are simply to die for. Shop the entire collection now right here on Yoox.com, or check out some of our personal favorites in the slideshow after the jump: (more…)
90% – Yes, Nine Zero – Off Designers Like Valentino And Roberto Cavalli At YOOX
Holy mother of majorly marked down designer duds: YOOX has up to 90% off Valentino, Chloe, Badgley Mischka, and much, much more. The sale ends today, so high tail it over there and score your reception dress, wedding shoes, and more, on super-sale. Shop our guides to the best strapless wedding dresses, white wedding shoes, and inexpensive wedding dresses.
Flirty Black Bridesmaid Dresses That Make For A Very Stylish And Happy Bridal Party
If you've opted to have your bridesmaids wear black, you already know you're in their good graces: they will not be adding another dress to their collection of untouchable b-maid dresses. Have your ladies work one of these black dresses and they'll thank you for years to come: (more…)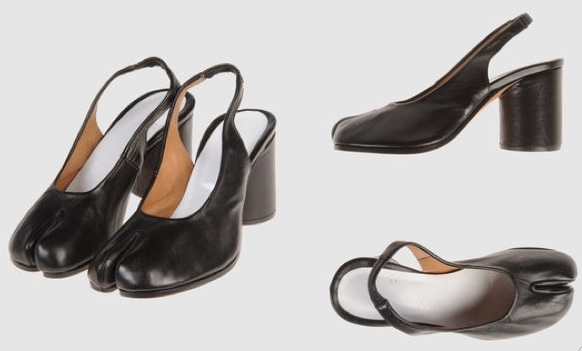 Don't Look Down: Maison Martin Margiela Makes $460 Camel Toe Shoes
And you thought your feet hurt in regular heels... Why settle for one camel toe when you can have two? That's what Masion Martin Margiela must have been wondering when designing their $460 camel toe slingbacks. Because when it comes to fashion faux pas, the more the merrier, really. We can't get over how much people seem to be on board (or hump?) with the trend--this pair from Yoox is nearly sold out, now only available in size 5.5. But while people have been wearing animal fur for centuries, it seems like only recently that "fashion-conscious" humans have been taking nods from other species for footwear inspiration. First the horse hoof boots, then came the camel toe slingbacks, what's next: chicken feet mary janes? I think we'll just stick with our duck boots.
Meet The Next Manolo Blahnik – Jerome C. Rousseau – And Shop His Amazing Shoes Now
From the Christian Louboutin Outnet sale, to the Jimmy Choo for Ugg collection, it's been a pretty good week for the shoe obsessed. Even if you're not a sucker for all things glitzy and sky high, you can appreciate the craftsmanship and design of these over-the-top gorgeous Jerome C. Rousseau shoes on YOOX.com. The best part? You can click to buy the museum-worthy shoes right now. Happy shopping! These belong on a pedestal in the Museum of Modern Art if you ask us, but how about on your pretty little feet instead? Buy these insane Jerome C. Rousseau Shoe Boot ($795) and your girlfriends will have closet envy. The contrasting light pink and black of these Jerome C. Rousseau light pink high heeled sandals ($495) is making us drool. Get a pair for work, play - or just looking at. What woman doesn't need a black strappy sandal in her arsenal? These Jerome C. Rousseau high heeled sandals ($695) are divine. How gorgeous and feminine is the ballet point shoe toe detail on these Jerome C. Rousseau closed-toe slip ons ($495)? For more shoe-gasm worthy favorites, check out our guides to the best over the knee boots, booties and leopard print shoes. Follow the author of this post on Twitter @bridefinds.
Payday Promos: Indulge In J.Crew Deals (It's Friday, After All)
This weekend, while you're thinking about where to spend your hard earned cash, head to J. Crew for a great deal: an extra 20% off final sale items. Just enter code EXTRA20 at checkout to reap the reward. Plus, if you spend $150 or more, you also get free shipping. Slip into this bright and chipper Ruffled gamine jacket($97, from $178) for an instant pop of color. It's lightweight so you can easily layer it as the weather starts to warm up. This Dolce cable-knit sweater ($23, from $58) is darling, and you'll have no trouble finding room for this basic in your weekly sweater cycle. (more…)
Deal Of The Day: Get A Whopping 60% Off Nine West Shoes
There's nothing like a good shoe sale to put you in a great mood. Thank Nine West for knocking an extra 30 to 50% off at checkout on this week's sale items. There's everything you could ask for: boots to round out your winter collection, sandals to get set for summer, and pumps for sprucing up your work wardrobe. Even clothes and accessories are on sale. Here are a few particularly worthy (and deeply discounted) picks to consider--we like the nude shoes because they make your legs look longer. Spring beckons for these pretty vintage style Deanna pumps ($112 from $160). With dainty studs and a soft taupe hue, these low-heeled pumps are perfect for work, but can easily be worn on the weekend with a dress. Originally debuting at New York's Fall Fashion Week, the Count shoes ($25, from $89) is a sexy spring platform sandal in shiny patent black or beige. But the price is the only convincing you'll need to snatch up this bargain buy. (more…)
News: Gisele Goes Cartoon Green, The Standard's Vending Machine Swimwear, And More
1. Gisele can add green advocate to her resume; she's signed on to host GiGi & The Green Team, a series of animated webisodes about a supermodel by day who turns into an environmentalist superhero at night.  If you don't have a cape helping you help the environment, get off on the right foot with some eco-friendly shopping.  [Flypaper] 2. The Standard Hotels have partnered with Quicksilver on a line of men's and women's bathing suits.  Until those come out online and in Standard Hotel vending machines on August 8, we have other good picks for you.  [WWD] 3. Eric Gaskins, designer and previously anonymous blogger behind  The Emperor's Old Clothes, has revealed himself just as his design business is about to close.  We may not be as blunt as the Emperor, but we do offer fashionable advice.  [NYT] 4. Supercool designer Hussein Chalayan is collaborating with denim maker J Brand on a line of incredibly lean rather legging-ish new pants.  It's a stylish look that we know quite well.  [The Moment]