Talia Joy Castellano's Fans Lobbying For Her Own MAC Collection - Help.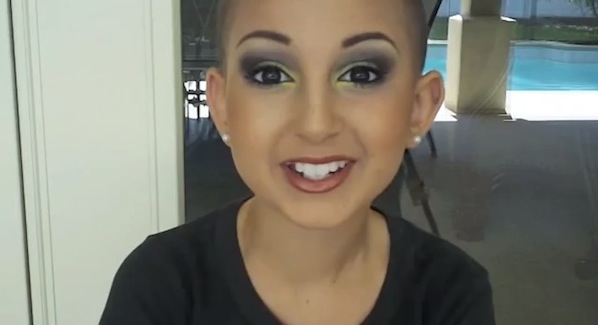 There's no doubt that Talia Joy Castellano was a very talented makeup artist. The 13-year-old, who was known for her YouTube beauty tutorial videos, lost her six year battle with cancer last Tuesday. In the days before her passing, Talia's mom posted her bucket list to Facebook, including "Having my own MAC collection" at number 62. Fans of Talia are now campaigning to make this happen. A Change.org petition has been created in hopes that MAC will take notice and launch a makeup line in Talia's honor. The good news is, MAC has a history of creating lines that benefit a good cause, including their own MAC AIDS fund with collections from Nicki Minaj, Lady Gaga, Cyndi Lauper, and others.
Talia's fans suggest that MAC donate part of the proceeds from Talia's collection to cancer research. We think this would be an amazing way to honor Talia's memory. If you would like to help, sign the petition "Help Get Talia Castellano a line of MAC makeup beauty products" on Change.org.
For more beauty check out: cuticle tattoos, Butter London launches makeup and Isaac Mizrahi Tweezerman tweezers