10 years ago, Jennifer Lopez was more "Jenny from the Block" than superstar diva. The pigtails, capris and platform heels are evidence.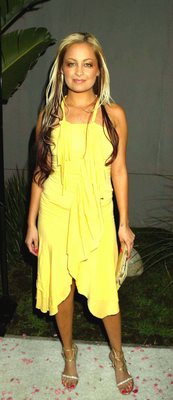 The Nicole Richie we know --- a budding fashion icon, thanks to her jewelry line and 70s-inspired outfits --- would shudder at some of the outfits she wore 10 years ago.
Tyra Banks is a media mogul with two successful TV shows under her belt. Back then? She was a full-time model appearing in a major motion picture for the first time.
Didn't know Nicole Kidman was a redhead during the Tom Cruise years? Here's your proof.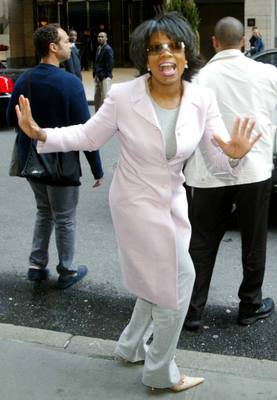 OWN Network CEO Oprah Winfrey was a lot slimmer -- but just as spunky --- in early 2004.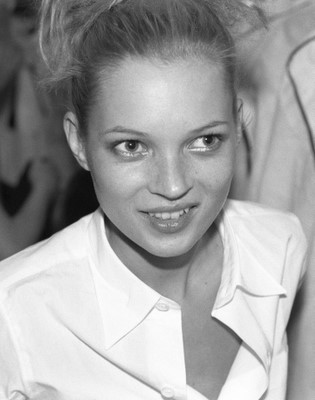 In 1996, Kate Moss was perennially fresh-faced --- and her look was just as breathtaking and iconic.
Sarah Jessica Parker was just a quirky actress with a head full of curls before she became a fashion icon, by way of her role as Carrie Bradshaw in "Sex and The City."
We had no clue that former tomboy Jessica Biel would become a curvaceous sex symbol, when she played the eldest daughter on "Seventh Heaven."
Before the good girl went bad, former beauty Queen Rihanna was a demure pop princess poised for stardom.
She's currently parading around Paris Fashion Week in Givenchy fresh off the runway but ten years prior, Kim Kardashian's uniform of choice was a revealing bodycon dress.
Who knew Mary Kate and Ashley Olsen, the adorable twins from "Full House," would grow up to be established designers and the faces of grunge chic?
Before Angelina Jolie became the model mom we all know and love, she was a rockstar with tattoos and vials of her husband's blood. #NeverForget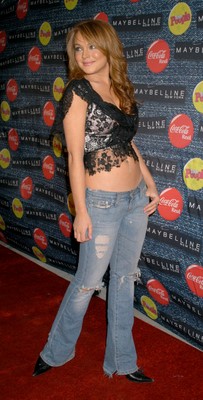 Even with her midriff showing, Lindsay Lohan radiates innocence and youth at a red carpet event in 2004. You'd never guess she'd become a tabloid fixture in and out of rehab.
Halle Berry's signature cut was just as stunning 10 years ago. And has she even aged? #Gorg
We're pretty sure former NSYNC lead singer, Justin Timberlake, wishes he could destroy all photo evidence of his curly hair. (For the record, we think it was adorable.)
We not surprised that Beyonce, then the precocious lead singer of Destiny's Child, went on to become a global superstar. We're glad she traded in the home sewn costumes for designs by Emilio Pucci and Givenchy though.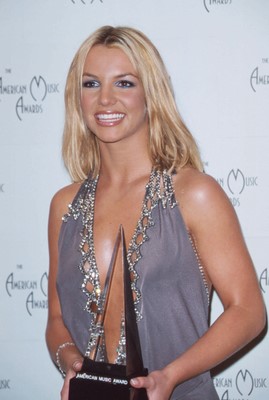 In Britney Spears' heyday, her flawless hair, toned body and youthful glow made her the quintessential blonde bombshell.
Before her marriage to Tom Cruise and friendship with Victoria Beckham, Katie Holmes was just a shy, bashful actress on the hit show, "Dawson's Creek."
She may be glamorous now but Claire Danes was the posterchild for teen angst a decade ago thanks to her popular role on "My So-Called Life."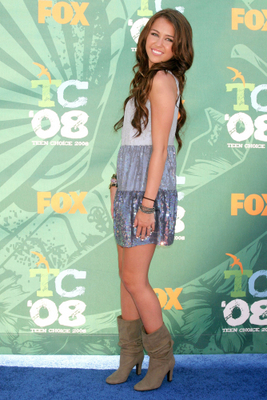 We still can't believe Miley Cyrus, then a wholesome Disney princess, would soon transform into a twerking, crotch-grabbing rebel without a cause.
Long before she got married and became a Mom, Reese Witherspoon had the same good girl charm that makes her one of Hollywood's most loved stars.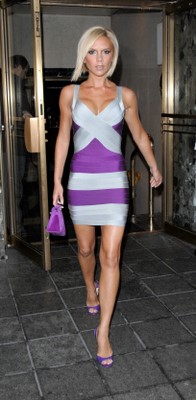 Now the picture of sophistication, Victoria Beckham was anything but when she stepped out in slinky Herve Leger dresses and a blonde bob in the early 2000s.