Now that Halloween is over, it's time to focus on the holiday that's really important: Black Friday! Black Friday (Nov. 24) may not be an actual holiday per se, but it's definitely one of the most exciting and biggest days of the year. It's no secret that Target is at the top of everyone's Black Friday wish list this year, thanks to its new clothing lines and top-of-the-line products. If you need a refresher on Target's annual Black Friday deals, we've got you covered!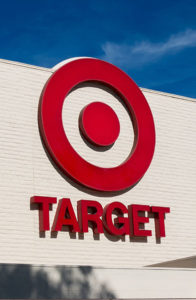 This year, Target's Black Friday deals include the lowest prices ever on some of the season's hottest video games, movies, and music, TVs, electronics and more. Check out Target's Black Friday ad to see the complete list of deals you can look forward to on the big day!
Black Friday savings began early on Mon. 11/6 with Target's popular Preview Sale. Shoppers are invited to save big with the Early Access Preview Sale on popular electronics, toys and games, baby essentials, and home appliances and decorations. These high-ticket items have been seriously discounted and are only available for today only. Trust us, you don't want to miss out on these deals. Here's the complete list for the Mon. 11/6 deals:
Electronics: 
Household Appliances: 
Toys & Games: 
Holiday Decor: 
Baby Essentials: 
Target got into the holiday spirit a little early this year with its new online holiday shipping policy. Online shoppers will be treated to free shipping on Target.com from Nov. 1 until Dec. 23, ensuring that everyone will have enough time to get all of their online holiday shopping done on time. Not only do shoppers not have to pay shipping fees, but they also don't have to worry about having a minimum order size, too! Amazing, right?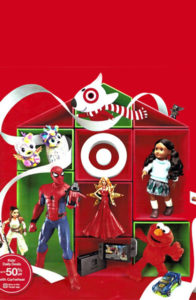 "While there's an incredible amount of change happening across retail, we're focused on doing what's best for our guest and leaning into what makes Target special, particularly during the holidays," said Target CEO and Chairman Brian Cornell in a press release. "We're making progress against our long-term strategy and entering the season with momentum. Our team of more than 400,000 is ready to deliver joy to our guests all season long with more new and exclusive brands than ever, thousands of unique gifts at a great value, faster and more convenient ways to shop and save, and engaging holiday experiences in our stores across the country."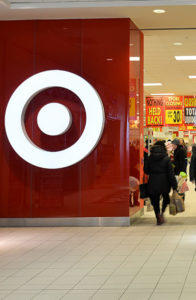 Can't wait until Black Friday to shop all of Target's amazing deals? Browse through the 2017 Target Toy Book and 2017 Holiday Look Book so you can map out exactly what you'll be buying on Black Friday!
Will you be doing all of your Black Friday and holiday shopping at Target this year? Let us know which products you're excited about in the comments below!