Black Friday is the biggest shopping event of the year, marking the beginning of the holiday gift-giving season. And, it's no secret that Target does it best! Last Thursday, Target kicked off a huge Black Friday extravaganza and millions of shoppers showed up, in-person and online, to jump start holiday shopping, filling their carts with popular, bestselling brands such as Dyson, iRobot, Rubbermaid and Beats. Target kept their doors open until midnight on Thursday and reopened at 6 a.m. on Friday morning. This sale event also included Cyber Monday deals where shoppers took 15% off items site-wide at Target.com.
One Target shopper was ecstatic about their experience Black Friday shopping. "Target does Black Friday right. They are so organized, passing out maps of the store showing where the sale merchandise is," said @bear_chick on their Instagram. "And a shout out to the awesome Target associates all over the store, helping find items, directing foot traffic and generally being cheerfully helpful."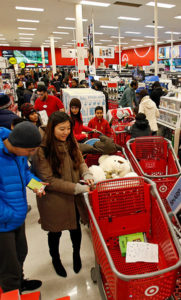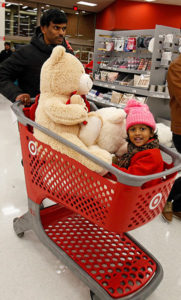 [Photos: Adam Hunger/AP]
If you were too busy sleeping off Thanksgiving dinner, traveling, or simply missed the Black Friday and Cyber Monday, don't fret! Here's a recap of Target's hottest Black Friday deals and best-sellers according to Bullseye View, Target's online magazine. Take notes and prepare a shopping list for your friends and family because these items are still in stock and many of them are still on sale!
1. Melissa & Doug Giant Stuffed Animals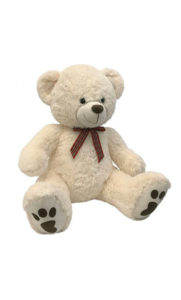 Melissa & Doug Giant Stuffed Animals ($19.99 – $149.99)
Looking for the perfect gift for an animal-lover? These adorable life-size stuffed animals are perfect! Melissa & Doug brand stuffed animals come in a variety of different animals – from teddy bears to alligators, giraffes to zebras. According to Bullseye, Target stores sold about 600 of these per minute on Black Friday's opening night!
2. Giant Sized Jumbling Tower Game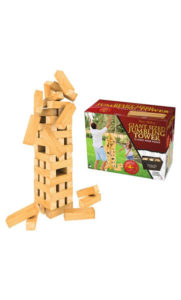 Giant Sized Jumbling Tower Game with Storage Bag ($71.99)
Remember the game Jenga? Well, it just got better with this life-size jumbling tower. It's perfect for game-night entertainment for the family!
3. The Oregon Trail Card Game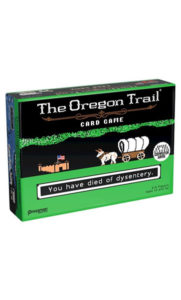 The Oregon Trail Card Game ($11.99, originally $14.99)
If you're old enough, you've probably played the original Oregon Trail computer game as kid. Here it is as card game and it's sold only at Target. Try your hand at surviving the Oregon Trail with 2-6 players.
4. Hatchimals Glittering Garden Hatching Eggs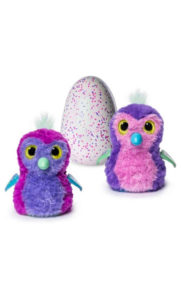 Hatchimals Glittering Garden Hatching Eggs ($9.99 – $69.99)
Inside of each these cute, sparkling eggs is a surprise. This toy requires love and care for the Hatchimal to hatch and grow through 3 stages. Your child can even teach it to walk, sing, and play games, too!
5. HEXBUG BattleBots Arena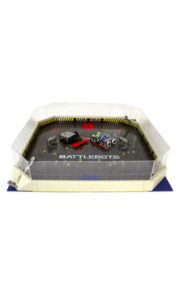 HEXBUG BattleBots Arena ($58.99, originally $79.99)
Crazy about building robots? The HEXBUG BattleBot Arena is the perfect gift. This electronic toy provides an space for your engineered robots to battle. Target's 2 Year Electronics Protection Plan is an optional purchase for this toy.
Flat screen T.V.s are big-ticket items and there's no better time to buy one than on Black Friday. T.V.s can be a hefty expense but with Target Black Friday deals you could buy what was originally a $700 television, like this 55″ LG (which is still on sale), for $400. That's almost 30% off! Other best-sellers included the 50″ Samsung and 43″ Element T.V.s.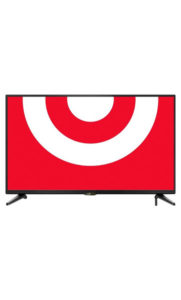 Westinghouse 55″ Smart UHD 4K 60Hz TV ($649.99)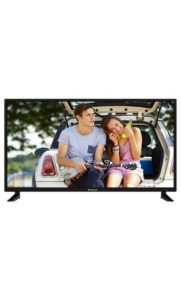 Polaroid 32″ Flat Panel 720p LED TV ($129.99)
Black Friday may be over, but the deals aren't. Target has revealed a series of "Weekend Deals" today that will last though December. These deals are in-store and online and will save you big bucks on the holiday shopping season. Mark your calendars for Sunday, December 3rd as Target GiftCards will be 10% off. It's the only time of year Targets discounts their GiftCards. Target is also offering free shipping online at Target.com through December 23rd.
Looking for more gift ideas for your friends and family? Check out the SheFinds 2o17 Holiday Gift Guide now to get some inspiration!
[Photo: Shutterstock]