Target is about to change the game in more ways than one with their upcoming Universal Thread collection that drops in stores and online February 2. It marks not only the very first time Target has introduced a new fashion line in complete 00-26 sizing, but it's also notable for being a huge denim push for the brand. This means that in a few short weeks, your favorite jeans will be priced $39 and come from Target.
Know how we know? Because they've put a *lot* of resources behind it. Admittedly, it's because they want the market share. "The key behind all of this, honestly, is [to] make Target the preferred destination," a rep told AdWeek this week. But hey, any brand that's willing to take the sting out of jean shopping is alright by us. And the fact that it's Target, with a vow to keep "value" is even better news.
According to the press release, the brand started by recognizing what each of us has known since (practically) birth: that shopping for jeans sucks.
It's true–it does. You could potentially try on 50 pairs before finding the perfect ones. It's exhausting, it's daunting, it's a game of diminishing rewards. As we age and our bodies change (or if we don't fit society's "ideal" standards from the jump), it only becomes more difficult to find jeans we *love*, rather than jeans we just tolerate.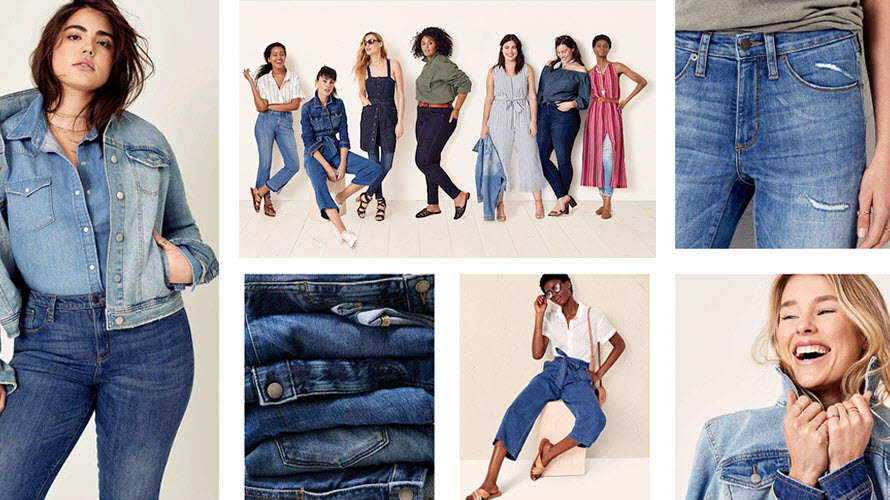 Brand spokesperson Jessica Carlson tells AdWeek, "We did guest research, and what we heard was shopping for denim was something women really dreaded."
Now, we're onto something! From there, Target made a vow to make all the jean sizing available (which is not cheap for a brand) and to keep the online shopping experience "pretty straight forward." Both of these are huge. For one, sizing is everything when it comes to jean shopping. Having every size available is the only way for a brand to win the customer (us) over. Just think about how Fenty Beauty's 50 shades of foundation shook up beauty this year. Availability is everything. Secondly, with more and more people shopping online, Target's commitment to the online experience is key. There's no way to know exactly what they mean by "straight forward" until the line launches, but we like the sound of it.
Then comes the issue of price. The entire Universal Thread collection is priced $5 to $39. I come from the $200 jean generation, and have operated under the (false) assumption that the only way to get jeans that fit girls with big booties (and to not stretch or rip) was to spend three figures on them. I haven't tried the Target jeans, but if they can master denim for $39–they've got a customer for life.
So–what do you think: will Target rise to the occasion and become your new favorite jeans when Universal Thread launches February 2? There's only one way to know–shop them!–but we can certainly place our bets now.
And if they do figure this whole jean shopping thing out, can they please tackle bathing suit shopping next? #AGirlCanDream