Proenza Schouler was the very first design duo to sign up for a Target collaboration. This
palm-printed dress
is a true fashion relic ($39.99).
Don't forget about Behnaz--this black and creme dress has just the right amount of frill. ($44.99.)
This adorable Zac Posen dress is going to be perfect for spring. It's just the right flattering cut to look amazing on everyone ($39.99).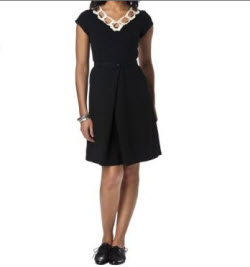 Even though Libertine for Target launched a few years ago, the lace-like cut-out details on this black sheath dress are super current now. ($44.99)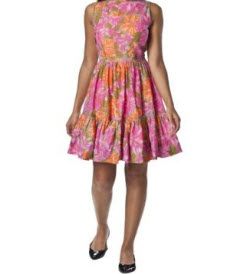 Tracey Feith is known for fun prints--and what a great party dress this is, right?