Though tassels have long been associated with burlesque dancers and the adorable flying carpet from Aladdin — two very competing images — we thought we'd remind you of their other purpose: as fun accessories. The swinging statement pieces have been seen on spring runways for the past 2 seasons (Vivienne Westwood, Matthew Williamson, D&G, just to name a few) and can also be found in Duro Olowu's upcoming collection for JCP: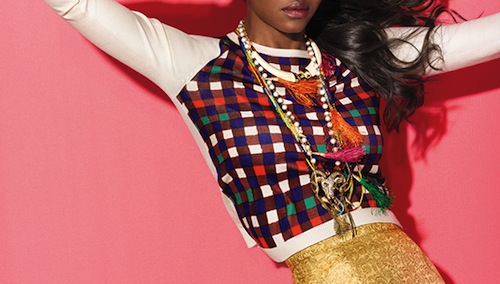 Duro Olowu for JCP (March 1).
Bright, colorful tassels are reminiscent of summer camp friendship bracelets, and look fantastic stacked up and paired with a breezy maxi dress (see the street style below). Likewise, gold and silver chain tassels (like a serious shoulder-dusting pair) can easily glam up a plain tee and jeans on lazy days. Perk up your wardrobe ASAP and check out our favorite tassel picks in the slideshow below.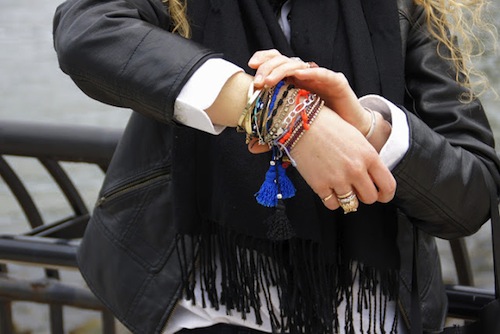 How to wear tassels in an army party.
Don't miss these other spring trends, like the long vest, mixed prints and peplum swim suits.
[Photo: Byrdie and JCPenney]